Parsifal
Opera Richard Wagner
Opéra Bastille - from 24 May to 12 June 2022
Language : German
Surtitle : French / English
Opening night : 24 May 2022
About
In few words:
As of the prelude of Parsifal something magical takes place: a musical score with a sacred dimension, infused with esotericism and Buddhist and Christian references to convey a universal message, albeit a cryptic one. How are we to understand a work that we cross like a "forest of symbols"? Drawing on the legend of Percival and the Holy Grail as inspiration for his final opera, Wagner completes his reflexion on the struggle between good and evil and sows the seeds of the virtues of compassion and renunciation. Values which Richard Jones explores by confronting the moral rigour of a dogmatic community with the obscurantism of a deviant scientific ideology. Two worlds opposed to each other in every way other than an irrepressible attraction for illusions.
CHARACTERS
Amfortas: Priest and guardian of the Grail
Titurel: Amfortas' father, founder of the community of the Knights of the Grail
Gurnemanz: Ageing knight of the Grail
Parsifal: Young man free from all sin
Klingsor: A malevolent knight, excluded from the community, and a magician
Kundry: Ambiguous character, sometimes serving Klingsor, sometimes serving the knights
Flower-girls: Malevolent women created by Klingsor
Opening

First part

100 mn

Intermission

45 mn

Second part

65 mn

Intermission

30 mn

Third part

70 mn

End
Parsifal

Opera in three acts

24, 28, 31 May and 6, 9, 12 June

Markus Marquardt

3 June

Klingsors Zaubermädchen :

Eine Altstimme aus der Höhe :
Whether you're a member of Arop or not, the friends of the Opera can reserve seats for you on all performance dates, including those not yet open for sale and those announced as sold out.
Gallery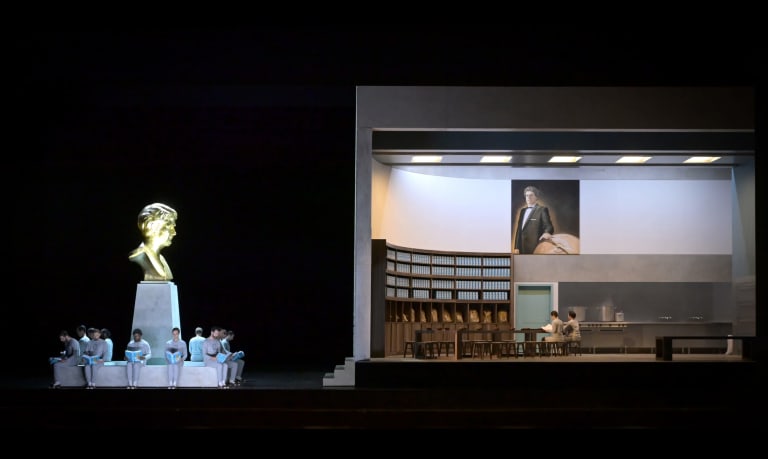 1/29 :
Parsifal (season 21/22)
© Vincent Pontet / OnP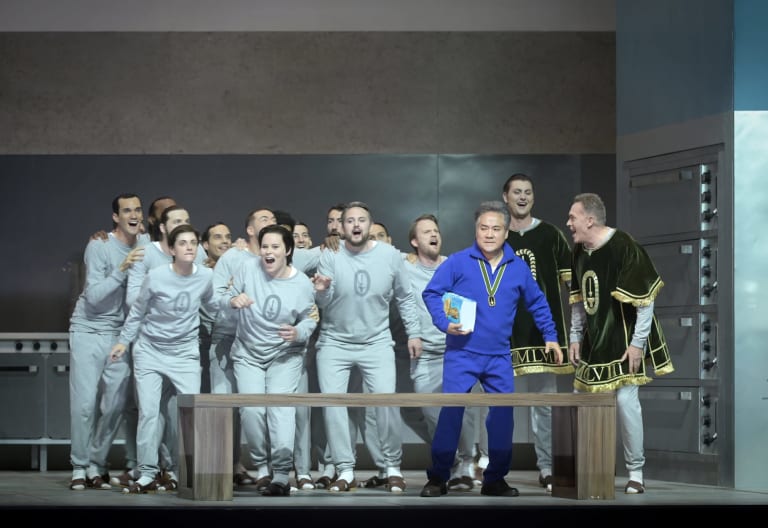 2/29 :
Parsifal (season 21/22)
© Vincent Pontet / OnP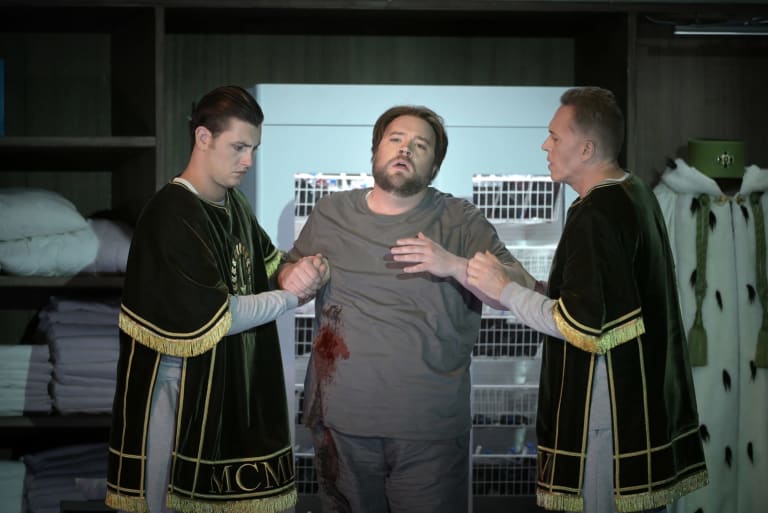 3/29 :
Parsifal (season 21/22)
© Vincent Pontet / OnP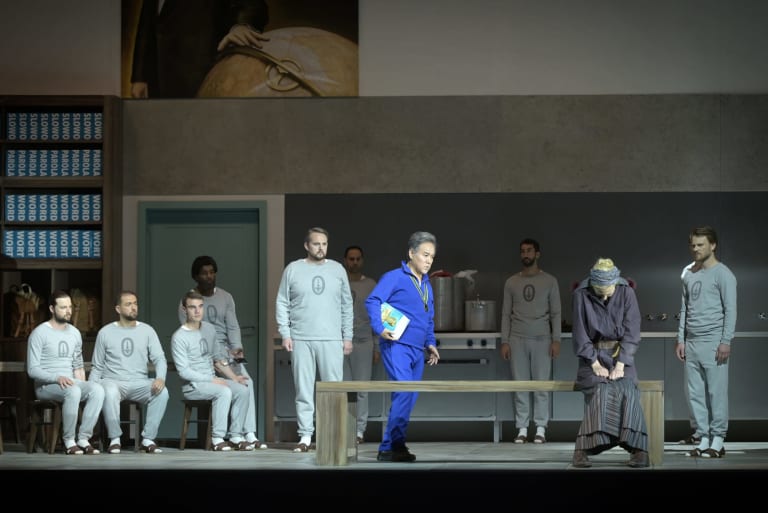 4/29 :
Parsifal (season 21/22)
© Vincent Pontet / OnP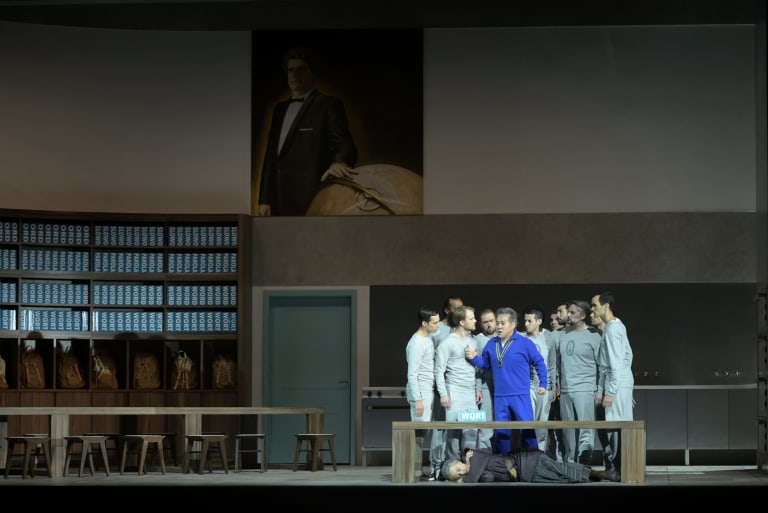 5/29 :
Parsifal (season 21/22)
© Vincent Pontet / OnP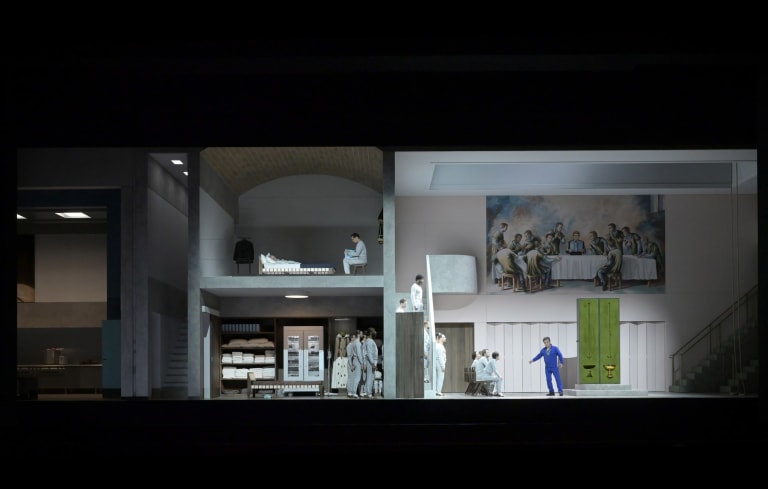 6/29 :
Parsifal (season 21/22)
© Vincent Pontet / OnP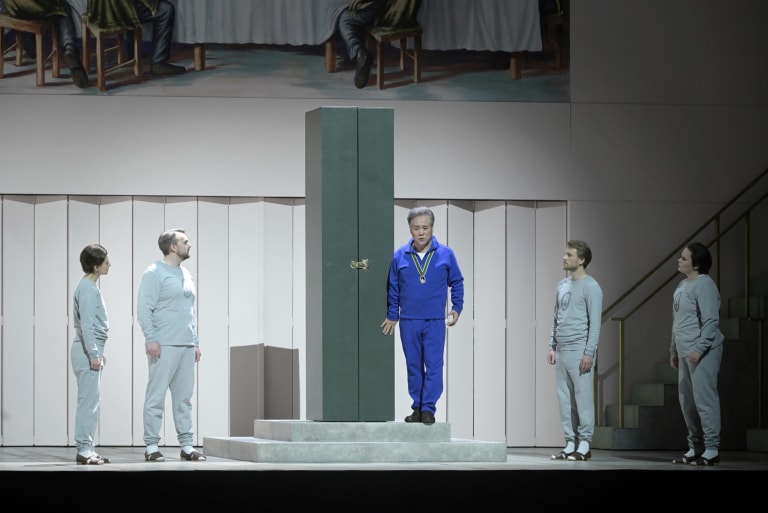 7/29 :
© Vincent Pontet / OnP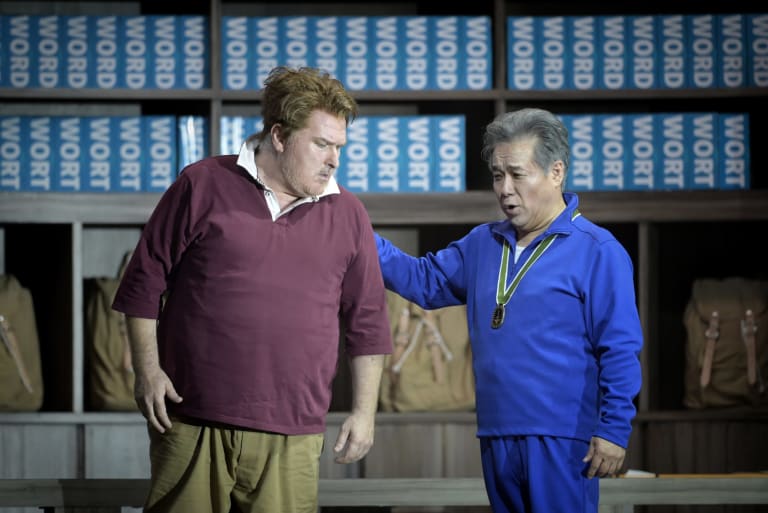 8/29 :
Parsifal (season 21/22)
© Vincent Pontet / OnP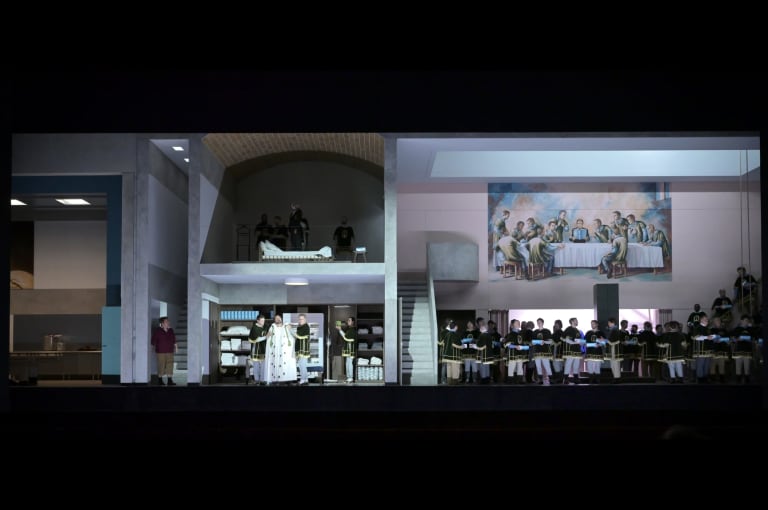 9/29 :
Parsifal (season 21/22)
© Vincent Pontet / OnP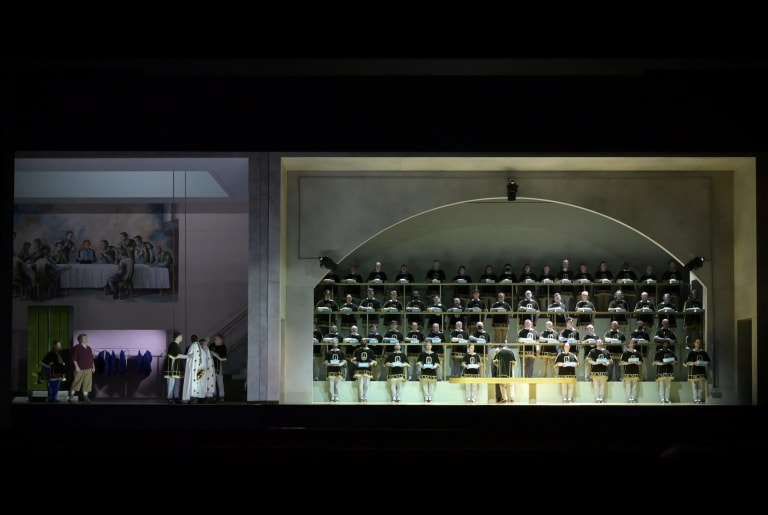 10/29 :
Parsifal (season 21/22)
© Vincent Pontet / OnP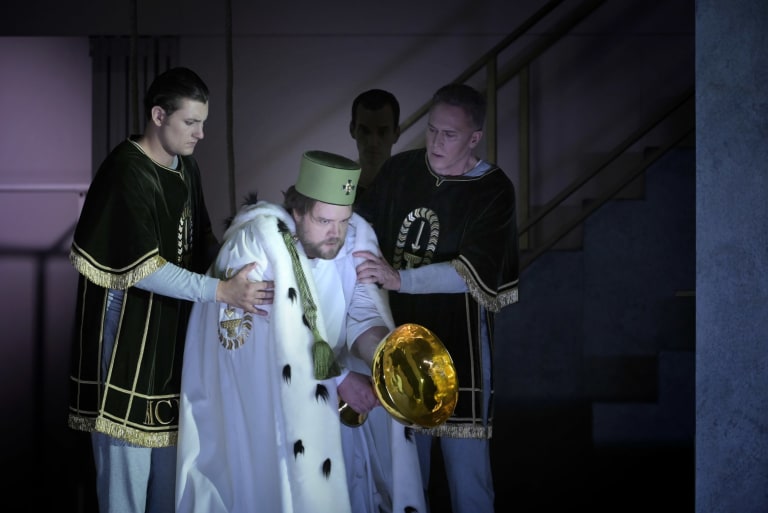 11/29 :
Parsifal (season 21/22)
© Vincent Pontet / OnP
12/29 :
Parsifal (season 21/22)
© Vincent Pontet / OnP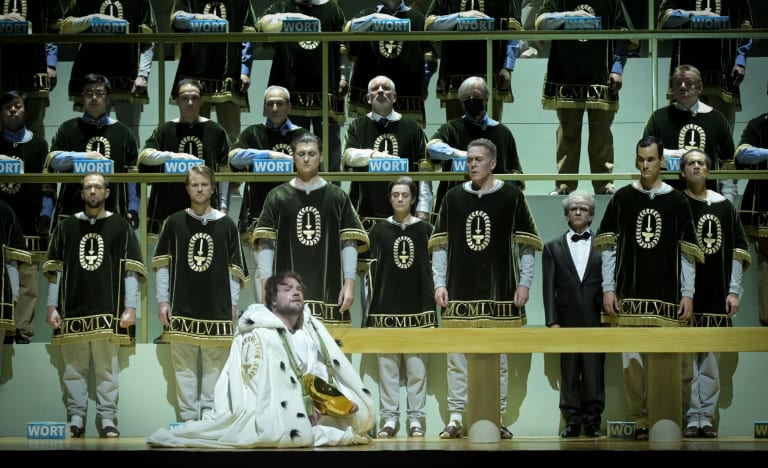 13/29 :
Parsifal (season 21/22)
© Vincent Pontet / OnP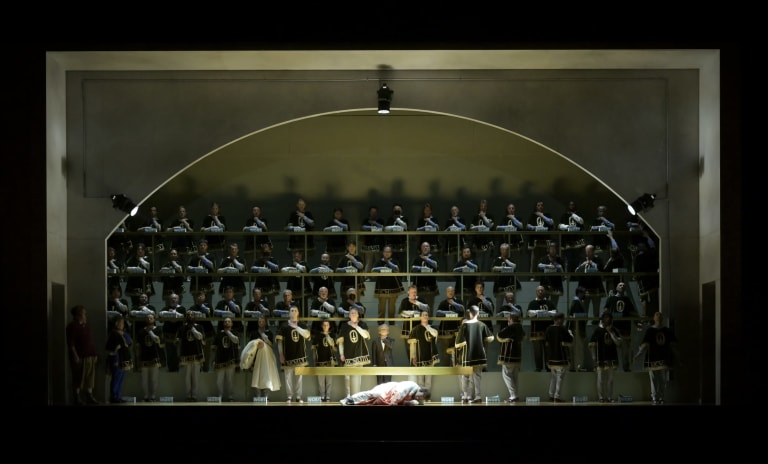 14/29 :
Parsifal (season 21/22)
© Vincent Pontet / OnP
15/29 :
Parsifal (season 21/22)
© Vincent Pontet / OnP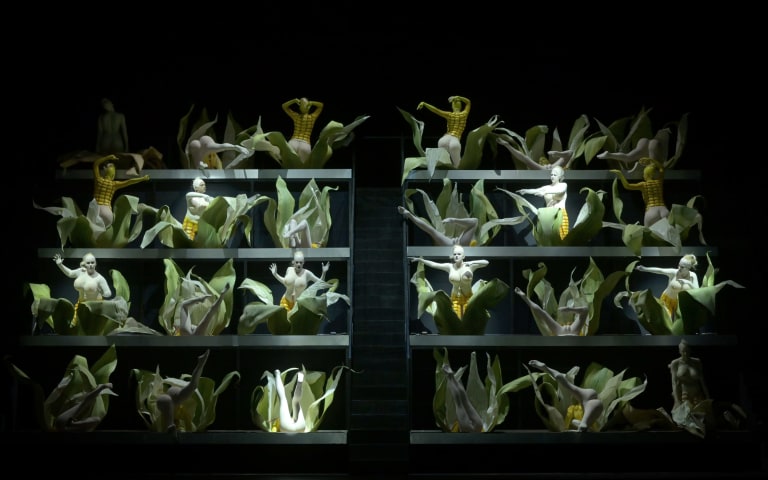 16/29 :
Parsifal (season 21/22)
© Vincent Pontet / OnP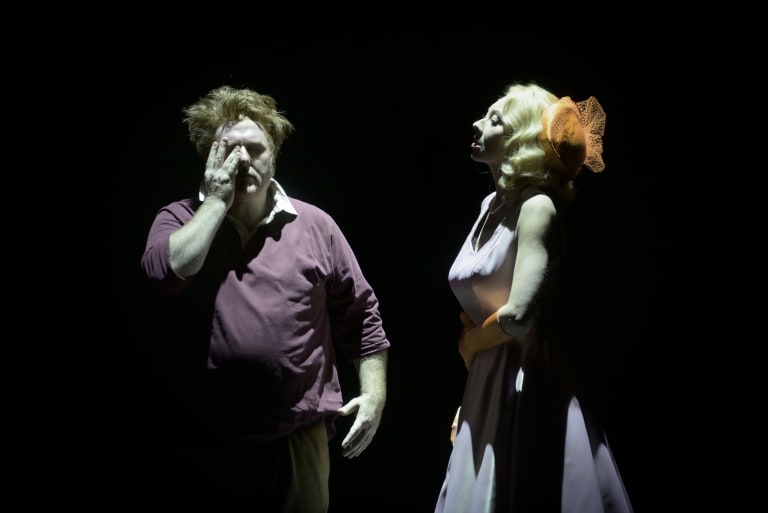 17/29 :
Parsifal (season 21/22)
© Vincent Pontet / OnP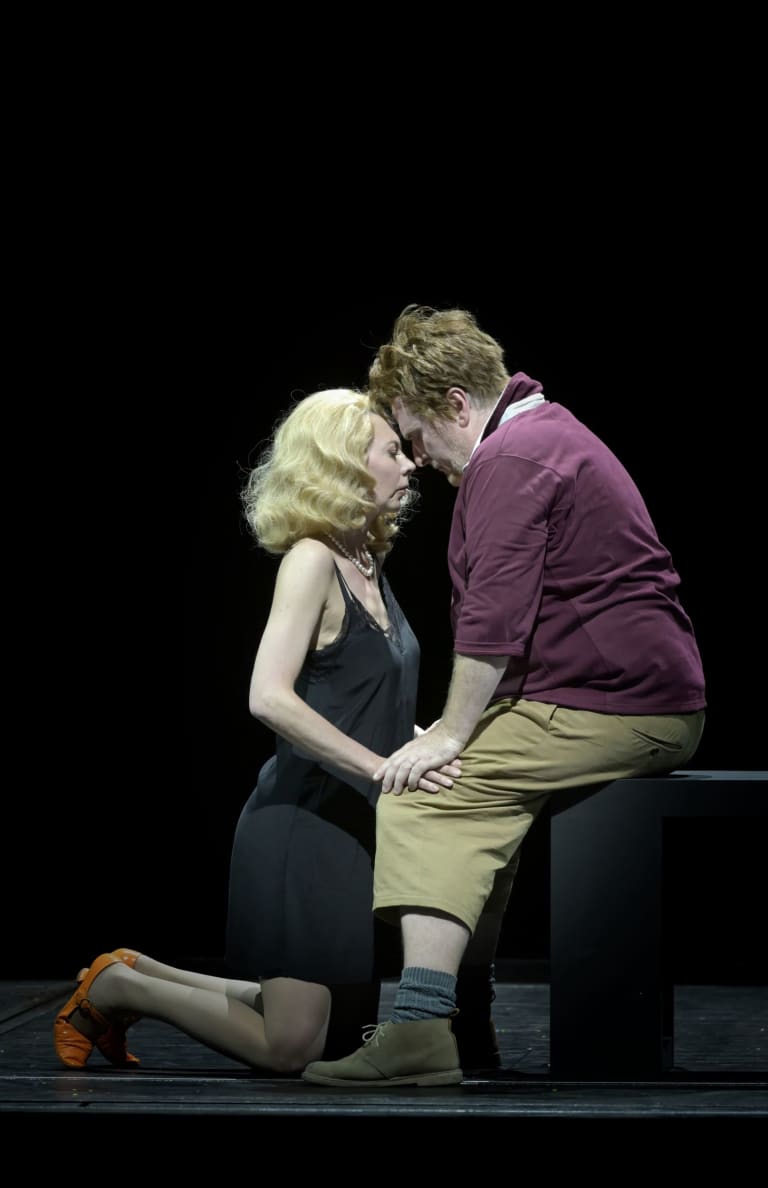 18/29 :
Parsifal (season 21/22)
© Vincent Pontet / OnP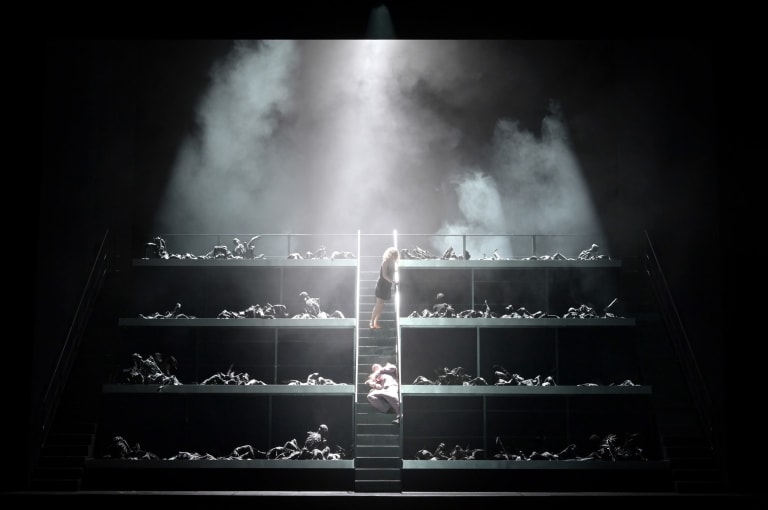 19/29 :
Parsifal (season 21/22)
© Vincent Pontet / OnP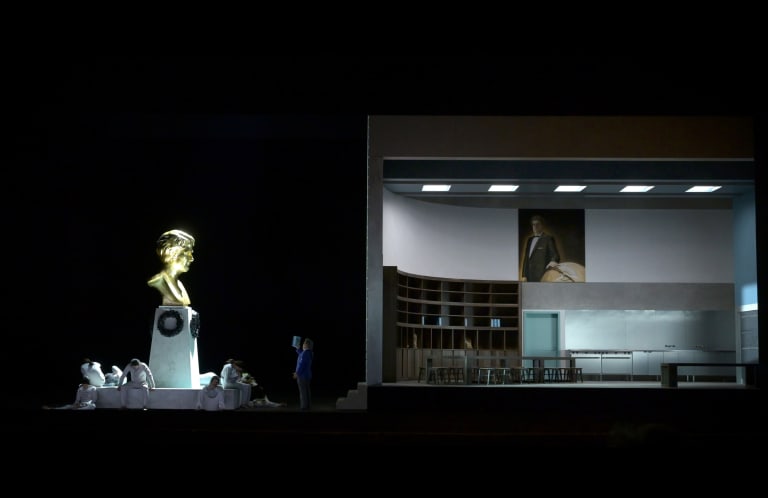 20/29 :
Parsifal (season 21/22)
© Vincent Pontet / OnP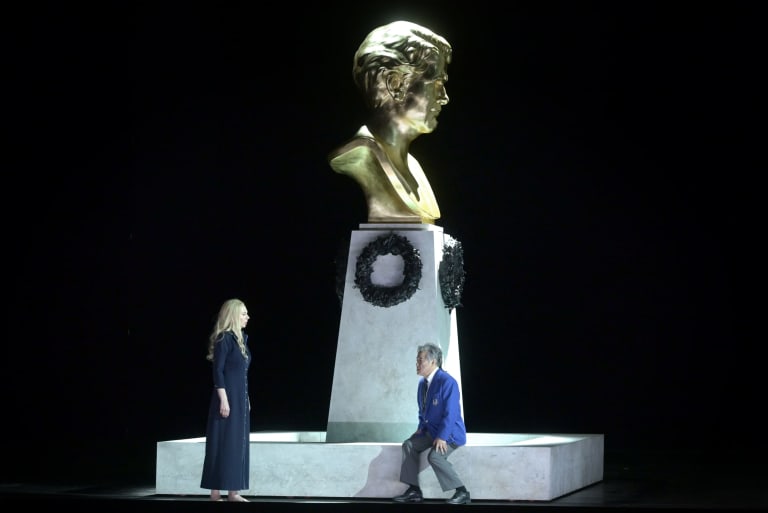 21/29 :
Parsifal (season 21/22)
© Vincent Pontet / OnP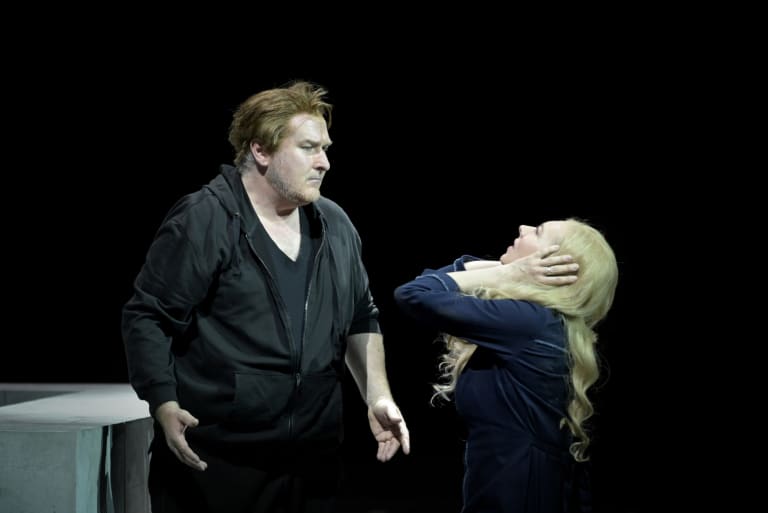 22/29 :
Parsifal (season 21/22)
© Vincent Pontet / OnP
23/29 :
Parsifal (season 21/22)
© Vincent Pontet / OnP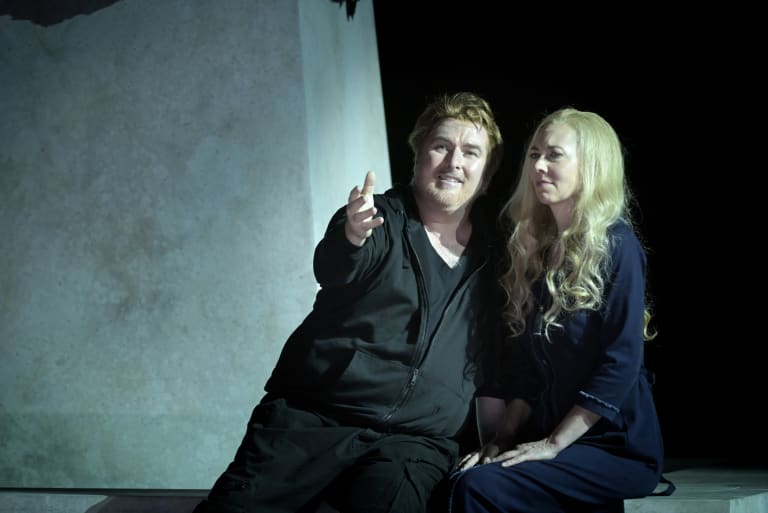 24/29 :
Parsifal (season 21/22)
© Vincent Pontet / OnP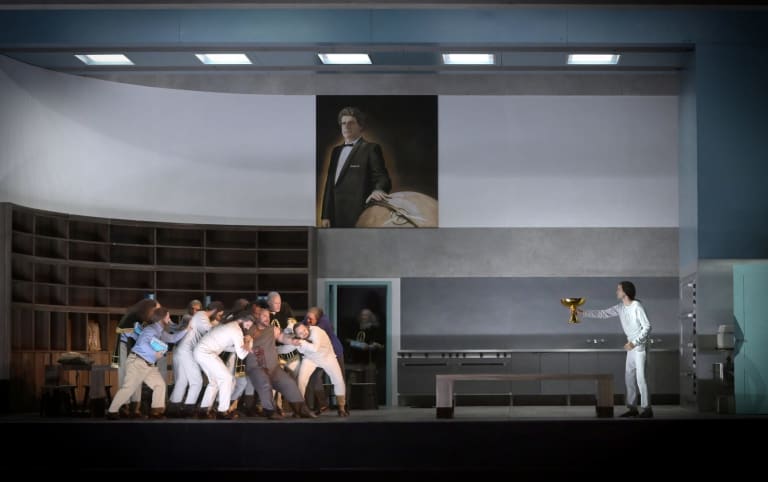 25/29 :
Parsifal (season 21/22)
© Vincent Pontet / OnP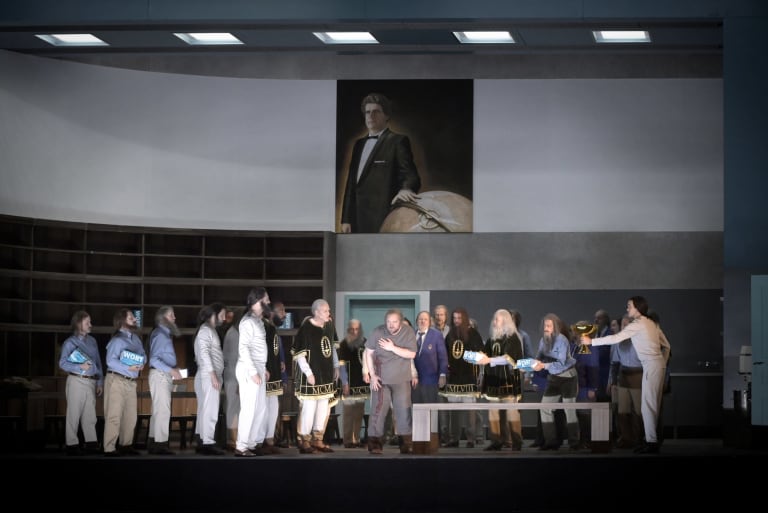 26/29 :
Parsifal (season 21/22)
© Vincent Pontet / OnP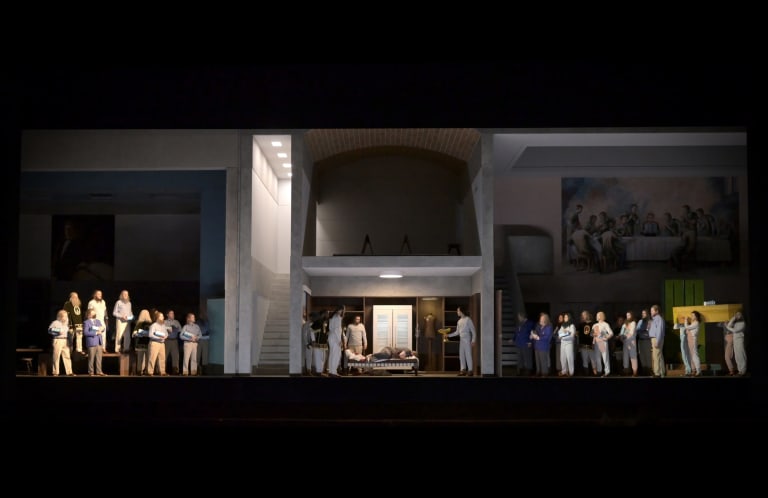 27/29 :
Parsifal (season 21/22)
© Vincent Pontet / OnP
28/29 :
Parsifal (season 21/22)
© Vincent Pontet / OnP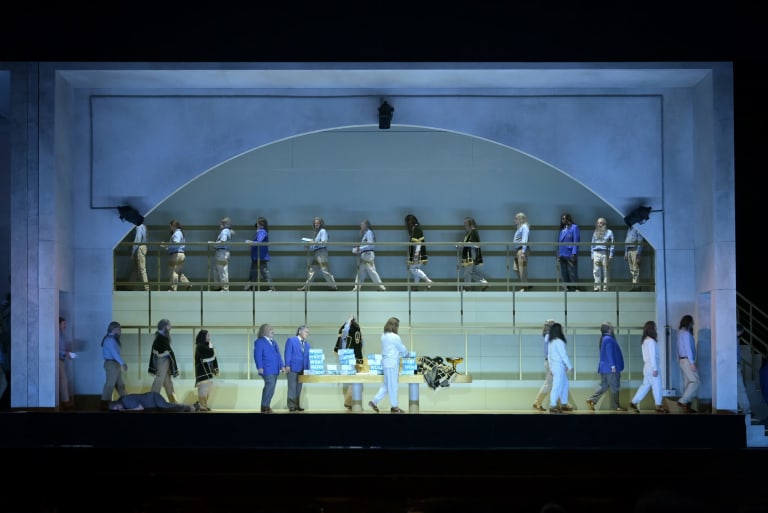 29/29 :
Parsifal (season 21/22)
© Vincent Pontet / OnP
1/4 :
[EXTRAIT] PARSIFAL by Richard Wagner (Brian Mulligan)
2/4 :
[EXTRAIT] PARSIFAL by Richard Wagner (Simon O'Neill, Marina Prudenskaya)
3/4 :
[EXTRAIT] PARSIFAL by Richard Wagner (Falk Struckmann)
4/4 :
[EXTRAIT] PARSIFAL by Richard Wagner
Audio clips
Parsifal (saison 21/22) - Acte 1 Chœurs (Ver Guter Tat Sich Freut)
Parsifal (saison 21/22) - Acte 2 Falk Struckmann (Klingsor - Ho Ihr Wächter)
Parsifal (saison 21/22) - Acte 2 Filles Fleurs Et Chœurs (Komm Komm Holder Knabe)
Parsifal (saison 21/22) - Acte 2 Marina Prudenskaya (Ihr Kindenschen Buhlen)
Media coverage
Simone Young's ample and sublime orchestral direction immerses the listener in the intelligence of this daring vision of Wagner's Bühnenweihfestspiel.

ResMusica - Jean-Luc Clairet

The choirs, prepared by Ching-Lien Wu, are remarkable and rich in nuances, from the suavity of the flower girls to the ample choirs of the knights.

Première Loge - Patrice Gay

Led by Australian conductor Simone Young, the orchestra of the Paris Opera is here at its best, as well as the choirs.

Causeur - Julien San Frax