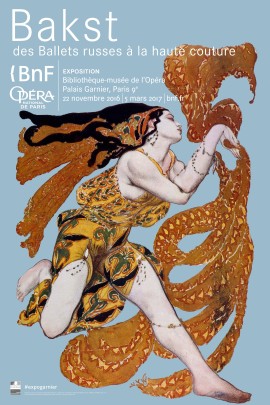 From 22 November 2016 to 4 March 2017 at the Palais Garnier

On the occasion of the one hundred and fiftieth anniversary of the artist's birth, the Bibliothèque nationale de France and the Opéra National de Paris have organised a retrospective exhibition presenting the work of a man anchored in a fairy-tale creation, in spite of the hardships of time and the violence of history.
From 16 June to 25 September 2016 at the Palais Garnier

A true phenomenon in the history of the choreographic arts, American dance is regarded as "an art of change". It developed quickly at the beginning of the 20th century and asserted its creative strength during the middle years of that century, whilst becoming immediately recognisable around the world. Characterised by great diversity, American dance cannot be limited to a stylistic or geographical definition.