Il Barbiere di Siviglia
Opera Gioacchino Rossini
Opéra Bastille - from 30 May to 19 June 2022
Language : Italian
Surtitle : French / English
Opening night : 30 May 2022
About
In few words:
Drawing inspiration from Beaumarchais' comedy, Rossini retains all its original spirit to create this lively opera buffa. A native of Venice, cradle of the commedia dell'arte, director Damiano Michieletto is acutely sensitive to the burlesque inherent in Rossini's music. He transposes the action of this "useless precaution" into a modern-day Seville reminiscent of the films of Almodovar. The monumental building that is home to Bartolo, young Rosina's guardian – around which flits Figaro, a law unto himself – allows the director to give free rein to his wildest imagination.
CHARACTERS
Count Almaviva: A young Spanish nobleman in love with Rosina
Bartolo: An old greybeard who is Rosina's guardian
Rosina: Bartolo's ward
Figaro: Bartolo's barber, formerly in the service of Count Almaviva
Don Basilio: Rosina's music teacher
Fiorello: The Count's servant
Bertha: Bartolo's old maid
Opening

First part

100 mn

Intermission

30 mn

Second part

65 mn

End
The Barber of Seville - A feel-good opera
Il Barbiere di Siviglia

Opera Buffa in two acts (1816)

After Pierre-Augustin Caron de Beaumarchais


30 May and 2, 4, 7, 10, 19 June 2022

14, 17 June 2022

30 May - 2, 4, 7, 10 June 2022

14, 17, 19 June 2022
Whether you're a member of Arop or not, the friends of the Opera can reserve seats for you on all performance dates, including those not yet open for sale and those announced as sold out.
Gallery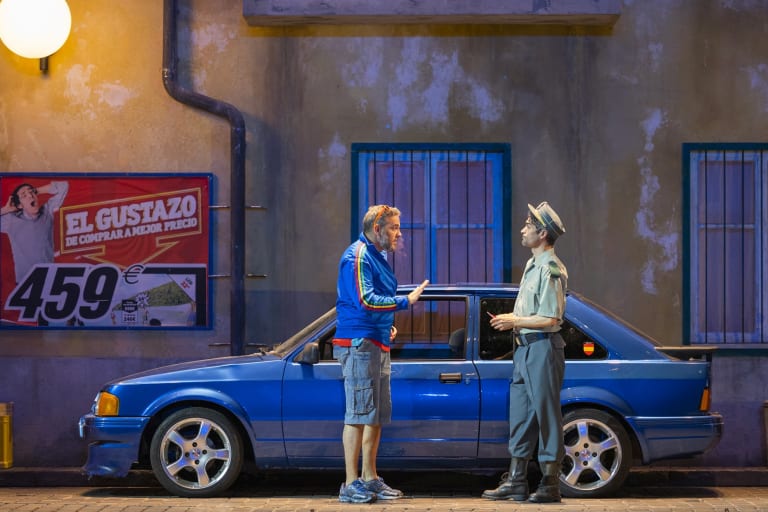 1/29 :
Il Barbiere di Siviglia (season 21/22)
© Elisa Haberer / OnP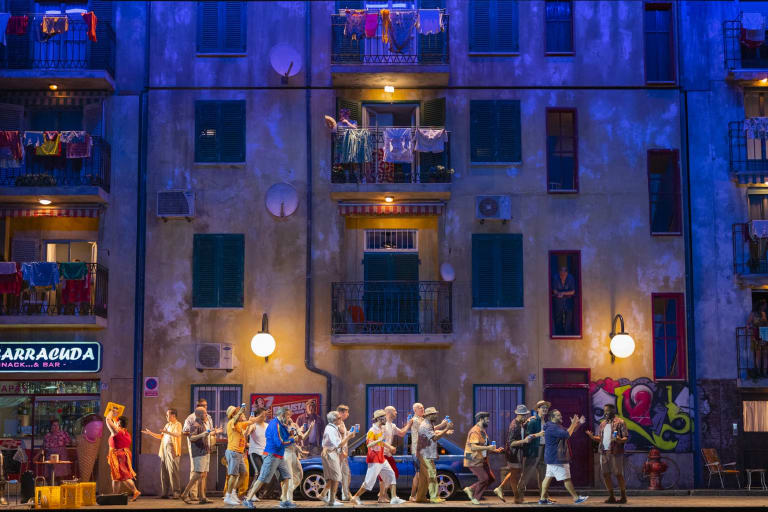 2/29 :
Il Barbiere di Siviglia (season 21/22)
© Elisa Haberer / OnP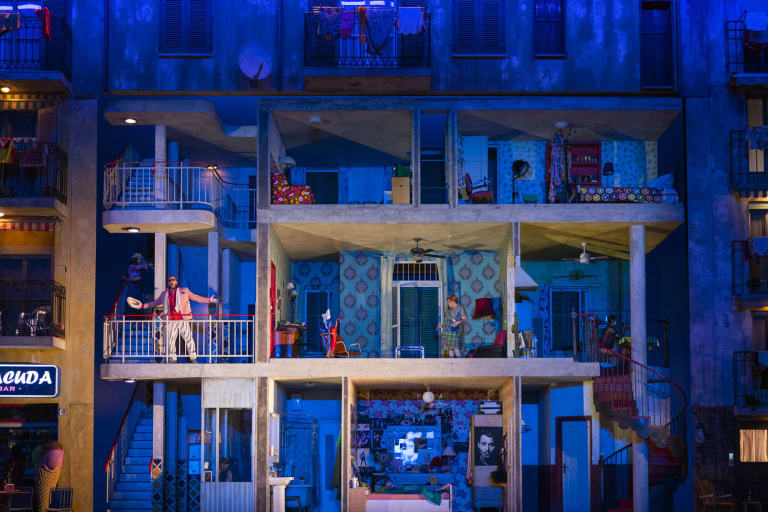 3/29 :
Il Barbiere di Siviglia (season 21/22)
© Elisa Haberer / OnP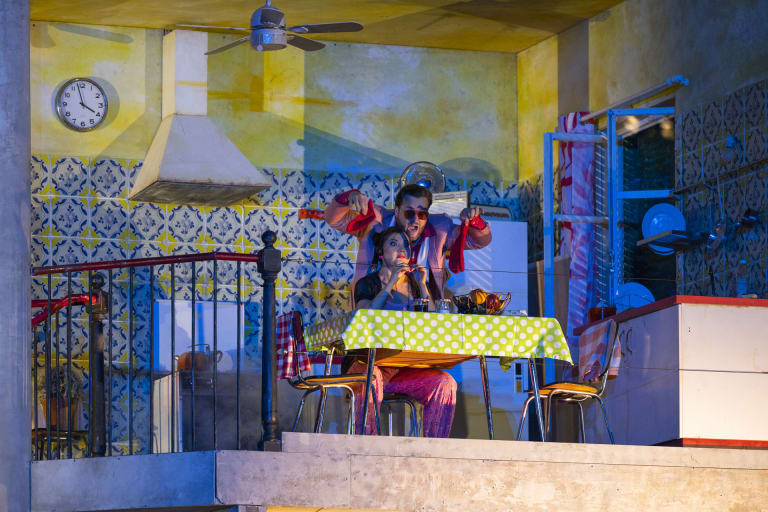 4/29 :
Il Barbiere di Siviglia (season 21/22)
© Elisa Haberer / OnP
5/29 :
Il Barbiere di Siviglia (season 21/22)
© Elisa Haberer / OnP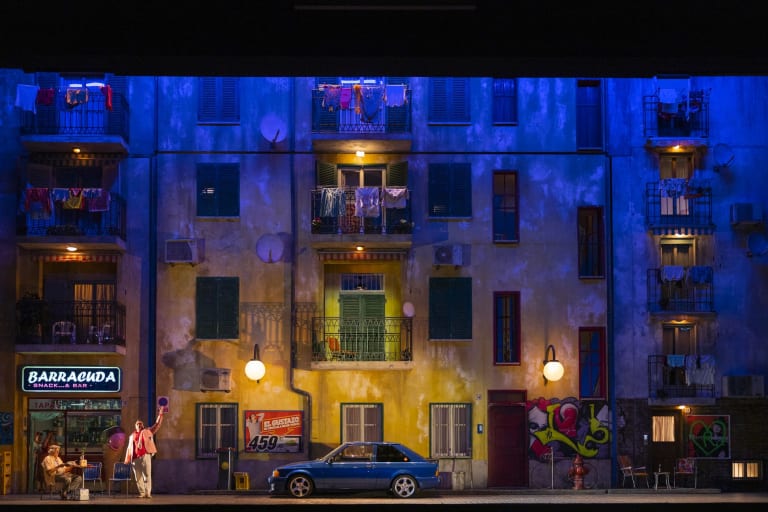 6/29 :
Il Barbiere di Siviglia (season 21/22)
© Elisa Haberer / OnP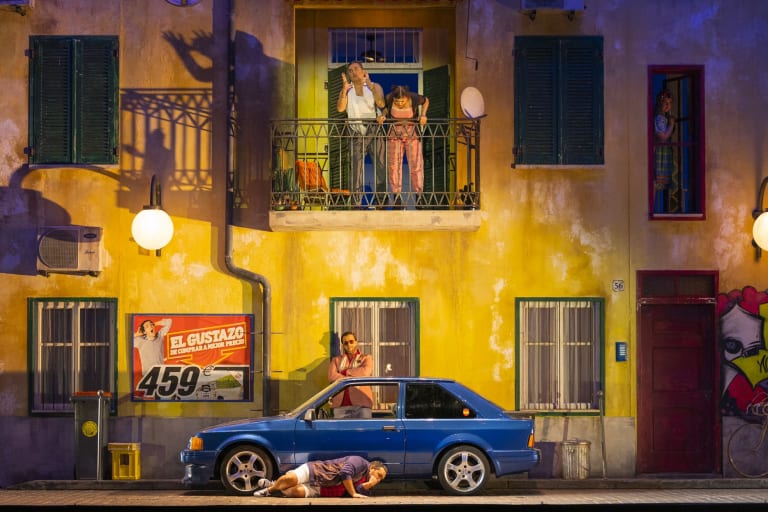 7/29 :
Il Barbiere di Siviglia (season 21/22)
© Elisa Haberer / OnP
8/29 :
Il Barbiere di Siviglia (season 21/22)
© Elisa Haberer / OnP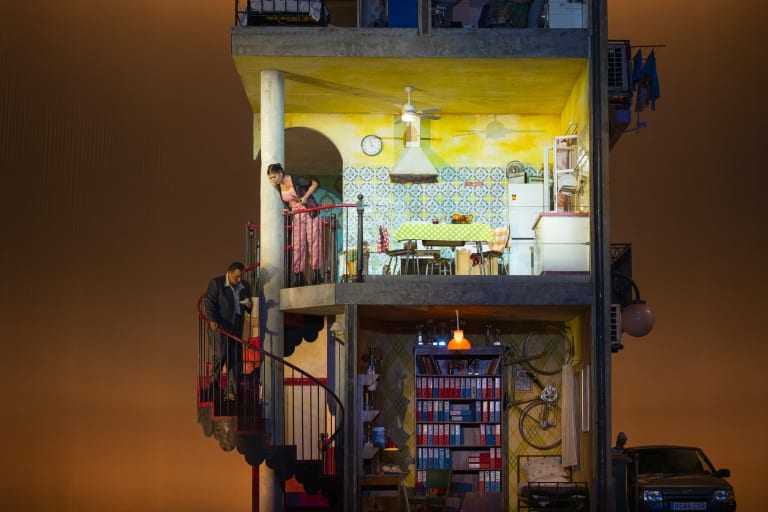 9/29 :
Il Barbiere di Siviglia (season 21/22)
© Elisa Haberer / OnP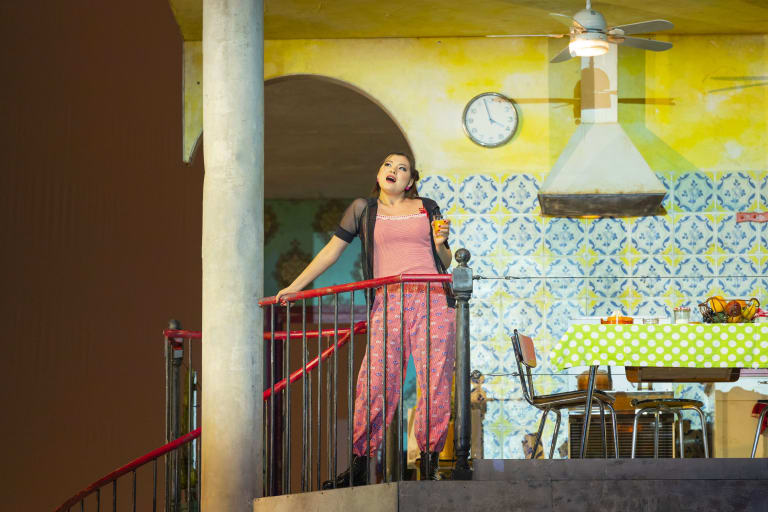 10/29 :
Il Barbiere di Siviglia (season 21/22)
© Elisa Haberer / OnP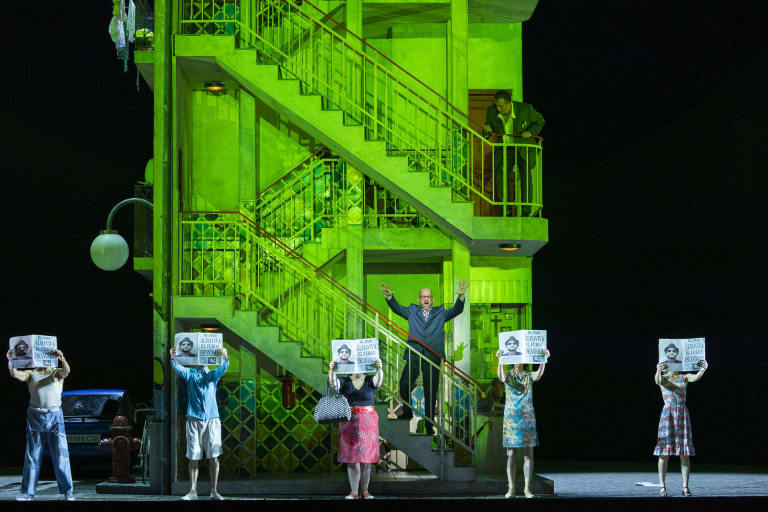 11/29 :
Il Barbiere di Siviglia (season 21/22)
© Elisa Haberer / OnP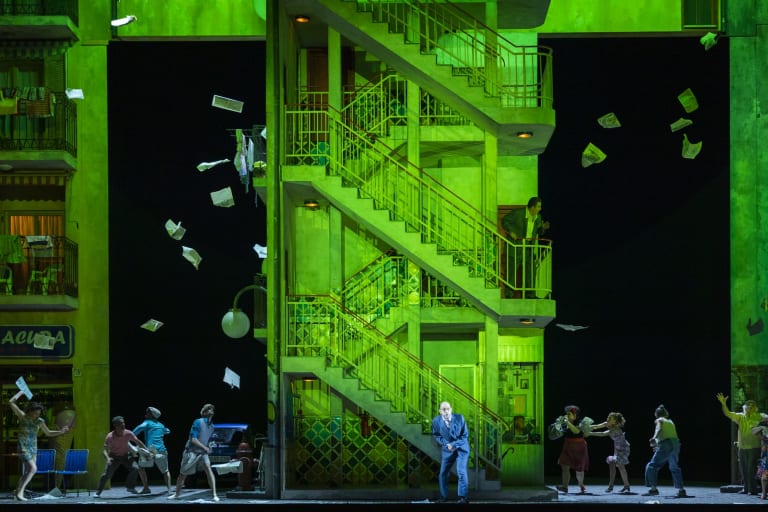 12/29 :
Il Barbiere di Siviglia (season 21/22)
© Elisa Haberer / OnP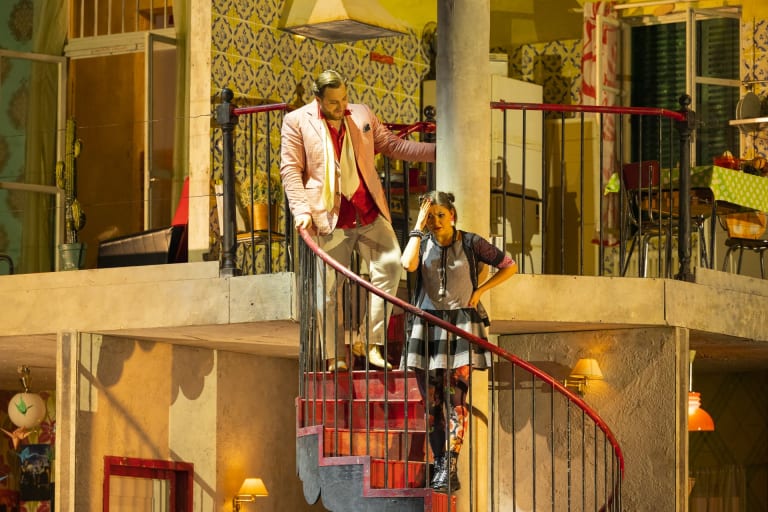 13/29 :
Il Barbiere di Siviglia (season 21/22)
© Elisa Haberer / OnP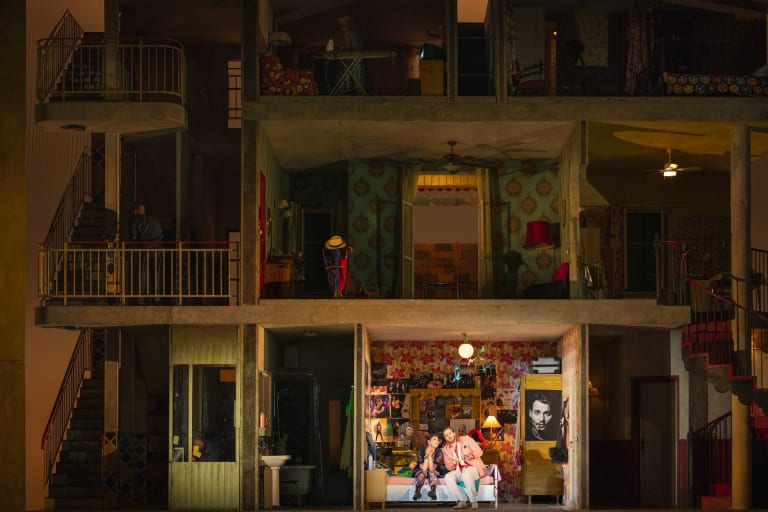 14/29 :
Il Barbiere di Siviglia (season 21/22)
© Elisa Haberer / OnP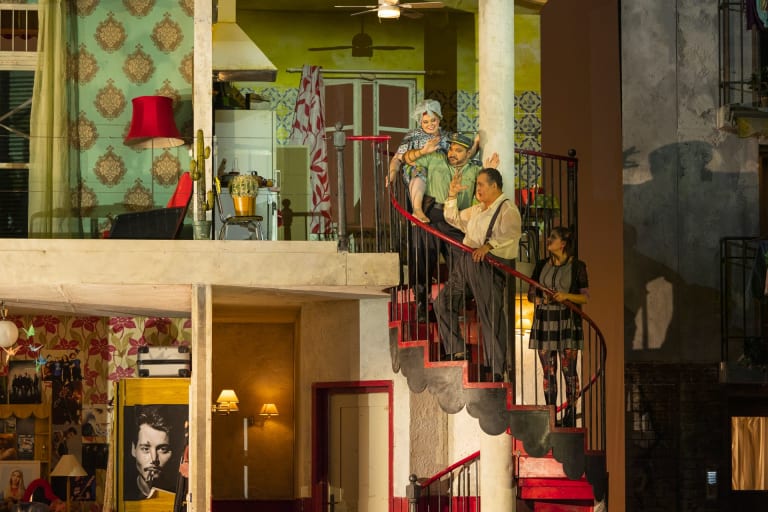 15/29 :
Il Barbiere di Siviglia (season 21/22)
© Elisa Haberer / OnP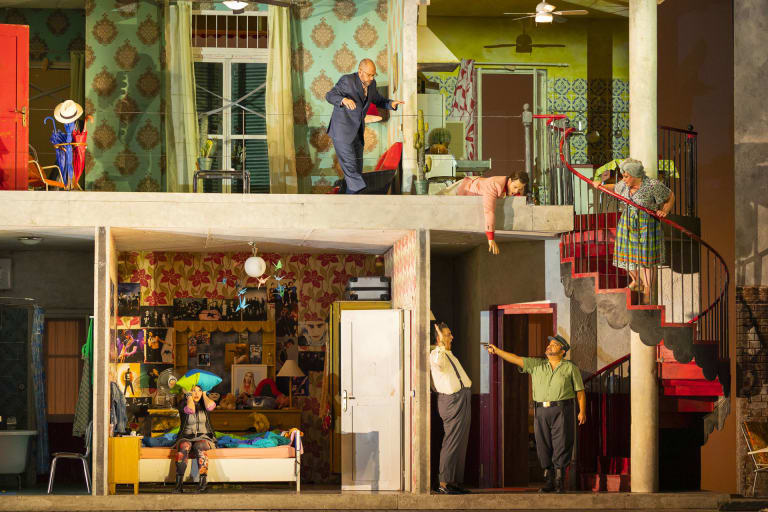 16/29 :
Il Barbiere di Siviglia (season 21/22)
© Elisa Haberer / OnP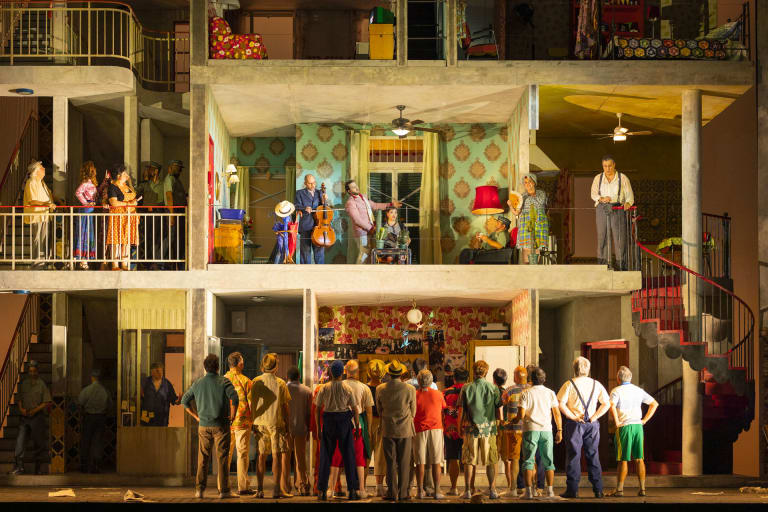 17/29 :
Il Barbiere di Siviglia (season 21/22)
© Elisa Haberer / OnP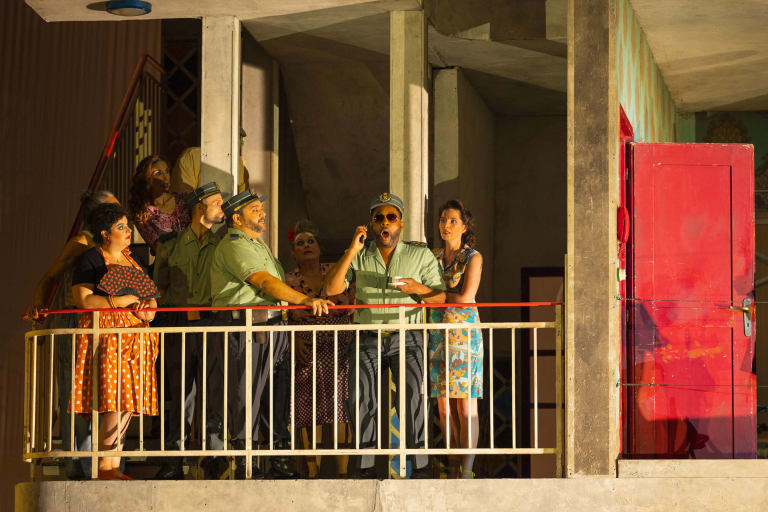 18/29 :
Il Barbiere di Siviglia (season 21/22)
© Elisa Haberer / OnP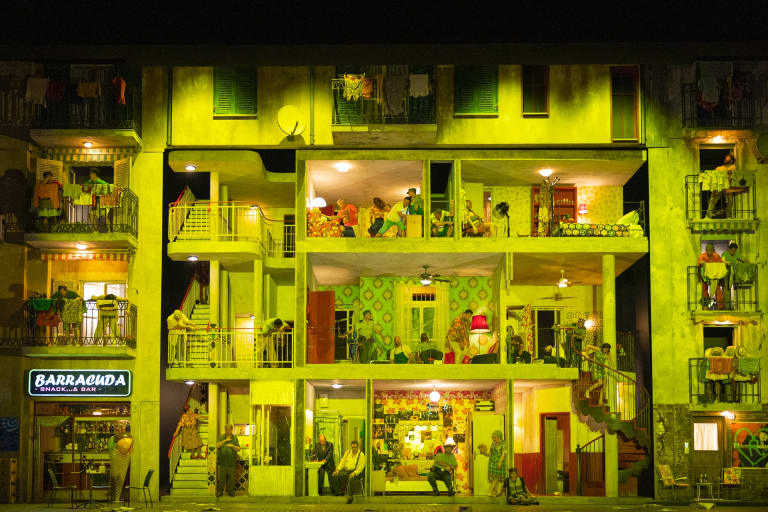 19/29 :
Il Barbiere di Siviglia (season 21/22)
© Elisa Haberer / OnP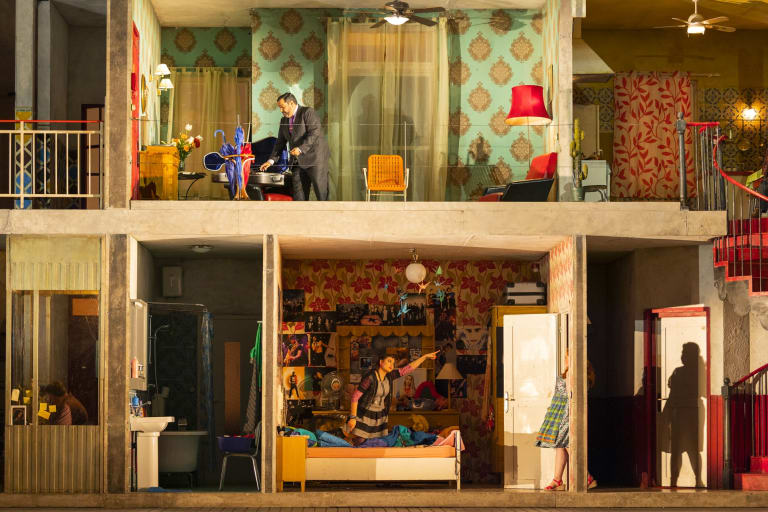 20/29 :
Il Barbiere di Siviglia (season 21/22)
© Elisa Haberer / OnP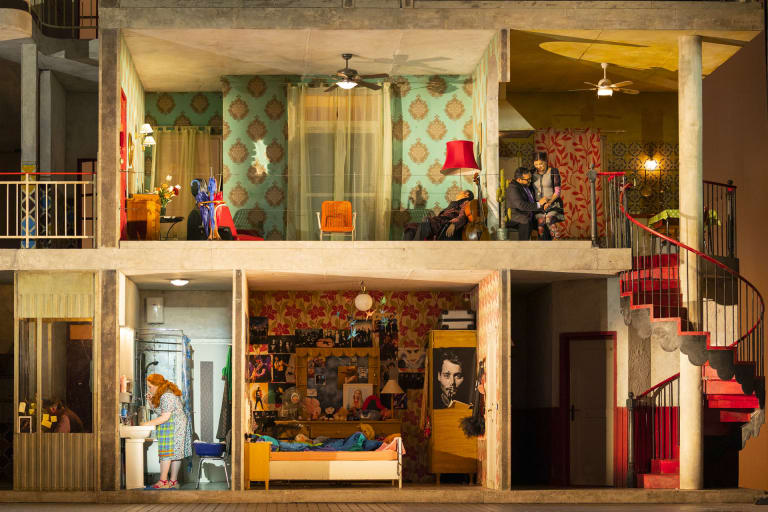 21/29 :
Il Barbiere di Siviglia (season 21/22)
© Elisa Haberer / OnP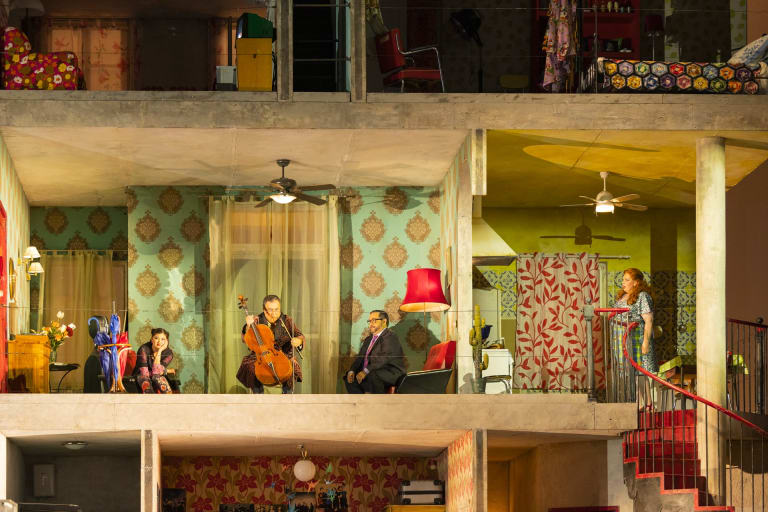 22/29 :
Il Barbiere di Siviglia (season 21/22)
© Elisa Haberer / OnP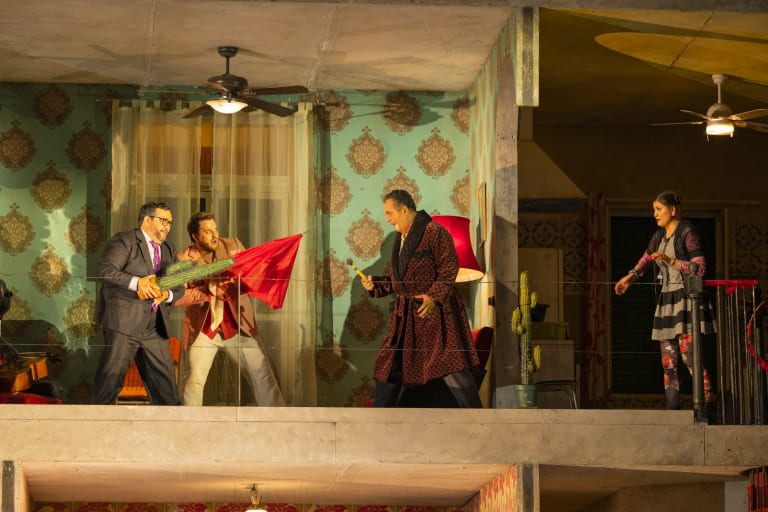 23/29 :
Il Barbiere di Siviglia (season 21/22)
© Elisa Haberer / OnP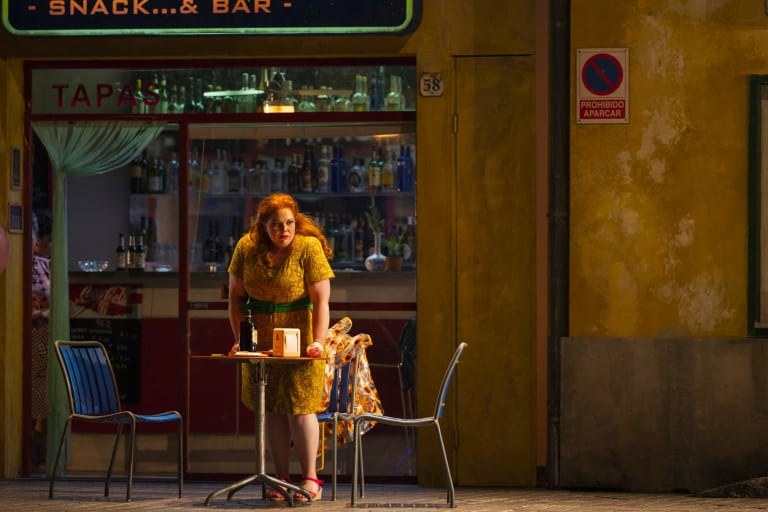 24/29 :
Il Barbiere di Siviglia (season 21/22)
© Elisa Haberer / OnP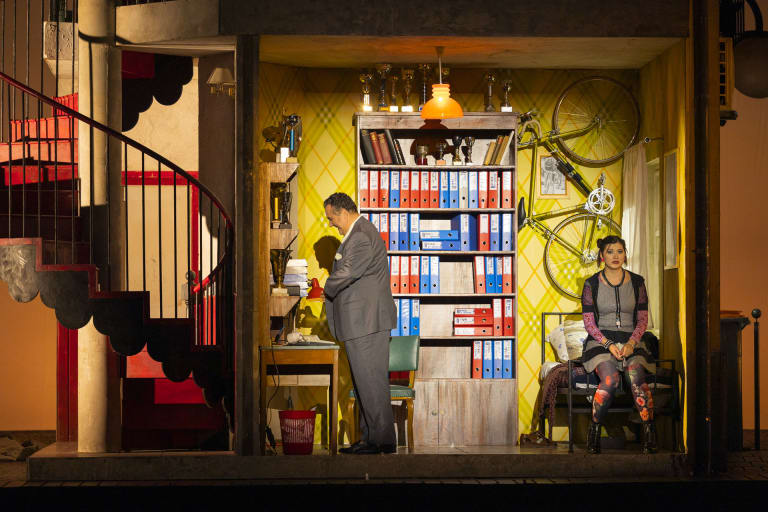 25/29 :
Il Barbiere di Siviglia (season 21/22)
© Elisa Haberer / OnP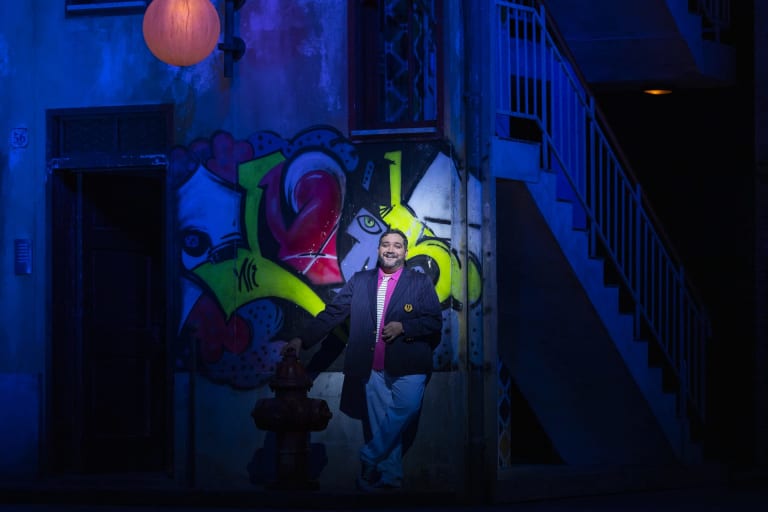 26/29 :
Il Barbiere di Siviglia (season 21/22)
© Elisa Haberer / OnP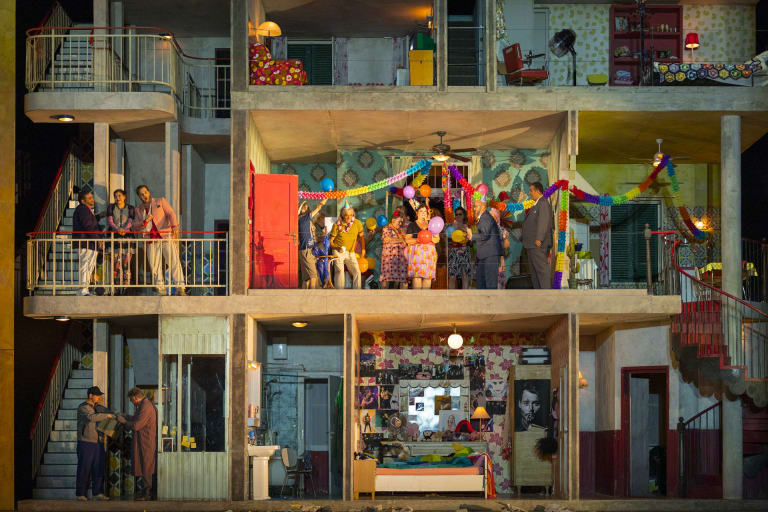 27/29 :
Il Barbiere di Siviglia (season 21/22)
© Elisa Haberer / OnP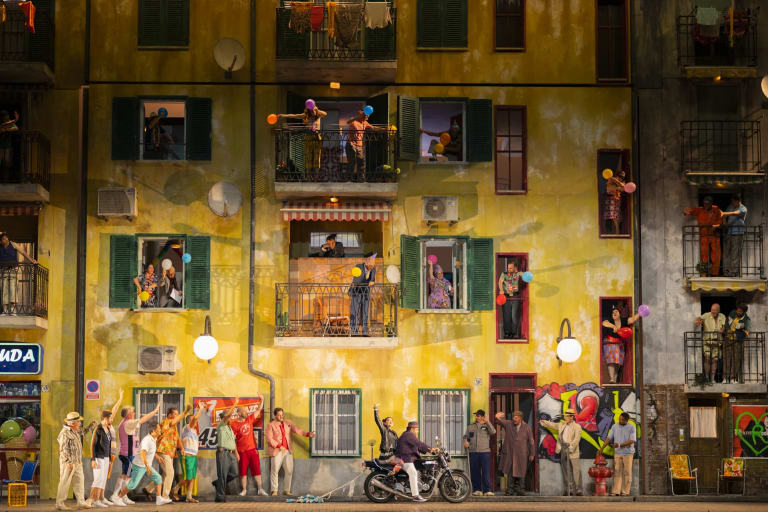 28/29 :
Il Barbiere di Siviglia (season 21/22)
© Elisa Haberer / OnP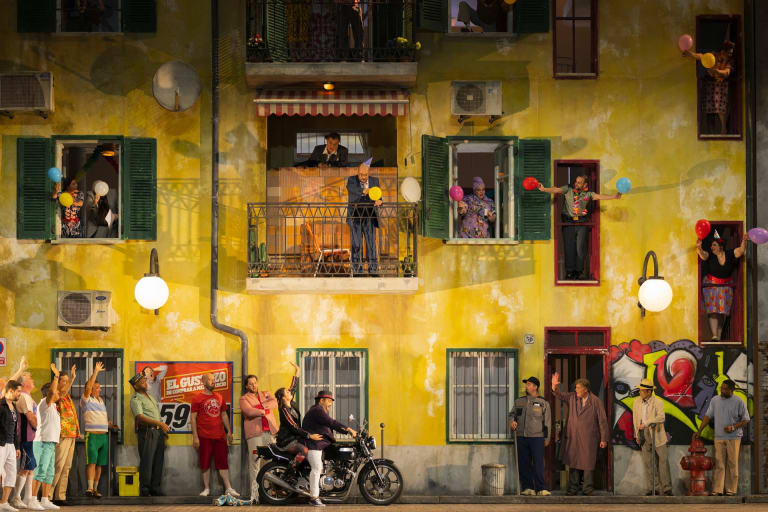 29/29 :
Il Barbiere di Siviglia (season 21/22)
© Elisa Haberer / OnP
1/4 :
[TRAILER] LE BARBIER DE SÉVILLE by Gioacchino Rossini
2/4 :
[EXTRAIT] LE BARBIER DE SÉVILLE by Gioacchino Rossini (Aigul Akhmetshina)
3/4 :
[EXTRAIT] LE BARBIER DE SÉVILLE by Gioacchino Rossini (René Barbera)
4/4 :
[EXTRAIT] LE BARBIER DE SÉVILLE by Gioacchino Rossini (Aigul Akhmetshina)
Audio clips
Le Barbier de Séville (saison 21/22) - Acte 2, Trio A. Akhmetshina, R. Barbera, A. Filónczyk
Le Barbier de Séville (saison 21/22) - Acte 1 - Filónczyk (Figaro), Barbera (Il Conte D'Almaviva)
Le Barbier de Séville (saison 21/22) - Acte 1, Sérénade - René Barbera (Il Conte D'Almaviva)
Le Barbier de Séville (saison 21/22) - Acte 1 - Scène Finale