Platée
Palais Garnier - from 17 June to 12 July 2022
Platée
Opera Jean-Philippe Rameau
Palais Garnier - from 17 June to 12 July 2022
Language : French
Surtitle : French / English
Opening night : 17 June 2022
About
In few words:
"A nymph reigning over a watery empire" or an "absurd Naiad"? Who exactly is Rameau's strange creature sung by a countertenor and who shatters the conventions of opera? The ugly and conceited frog Platée is the victim of a machination of the gods who make her believe that she is loved by Jupiter. In this opera, composed to mark the marriage of the Dauphin Louis, son of Louis XV, to the notoriously unbecoming Princess Maria Teresa of Spain, Jean‑Philippe Rameau turns irony into the principal weapon of his score. This cruel yet moving farce returns to the stage of the Opera in a delightfully whimsical production by Laurent Pelly.
Opening

First part

70 mn

Intermission

30 mn

Second part

80 mn

End
Platée

Opera in a prologue and three acts (1745)

After Jacques Autreau

Conductor :

Marc Minkowksi

Choreography :

Laura Scozzi

(17 Juin > 6 July)

(7 > 12 July)
Whether you're a member of Arop or not, the friends of the Opera can reserve seats for you on all performance dates, including those not yet open for sale and those announced as sold out.
Gallery
1/9 :
© Agathe Poupeney / OnP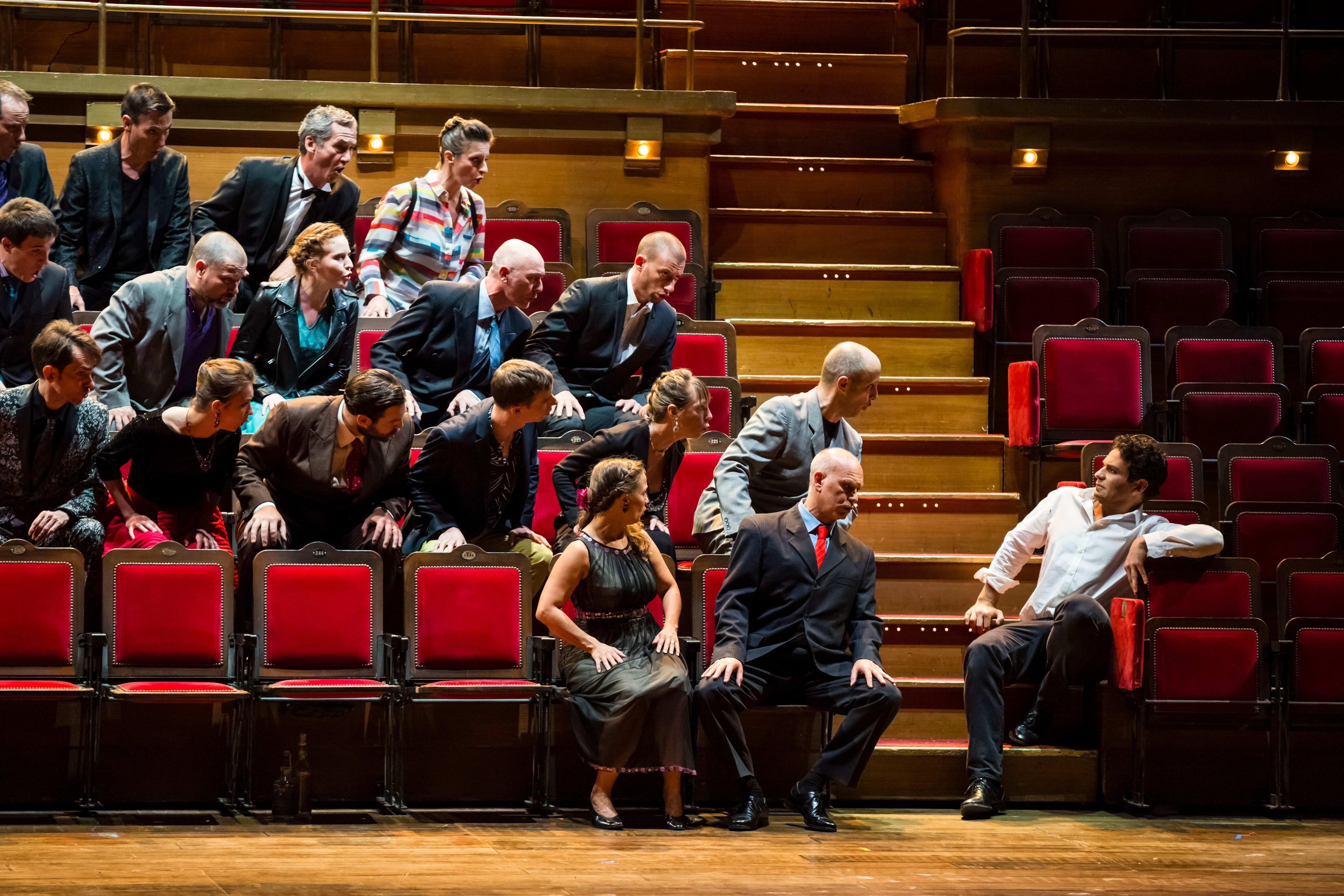 2/9 :
© Agathe Poupeney / OnP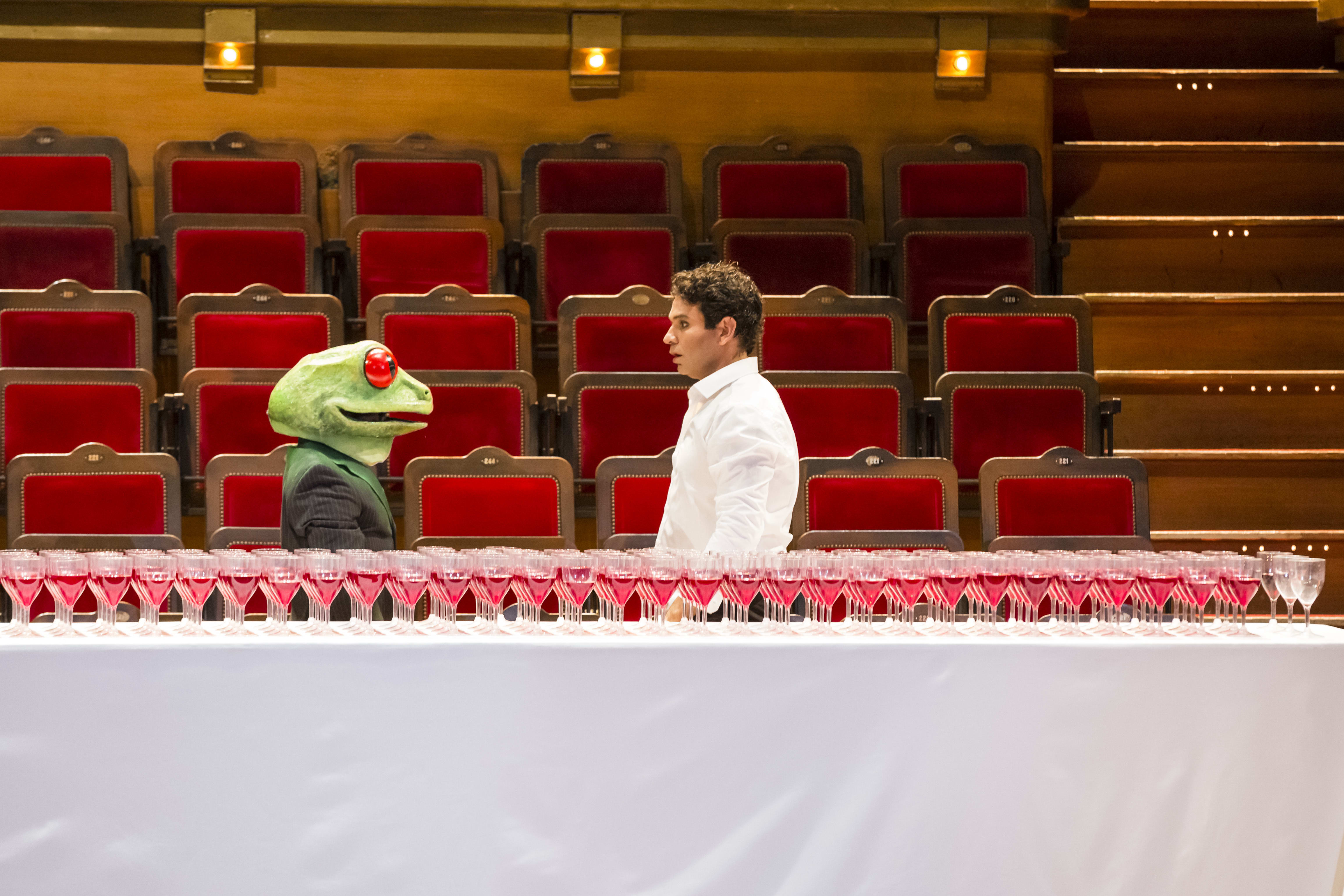 3/9 :
© Agathe Poupeney / OnP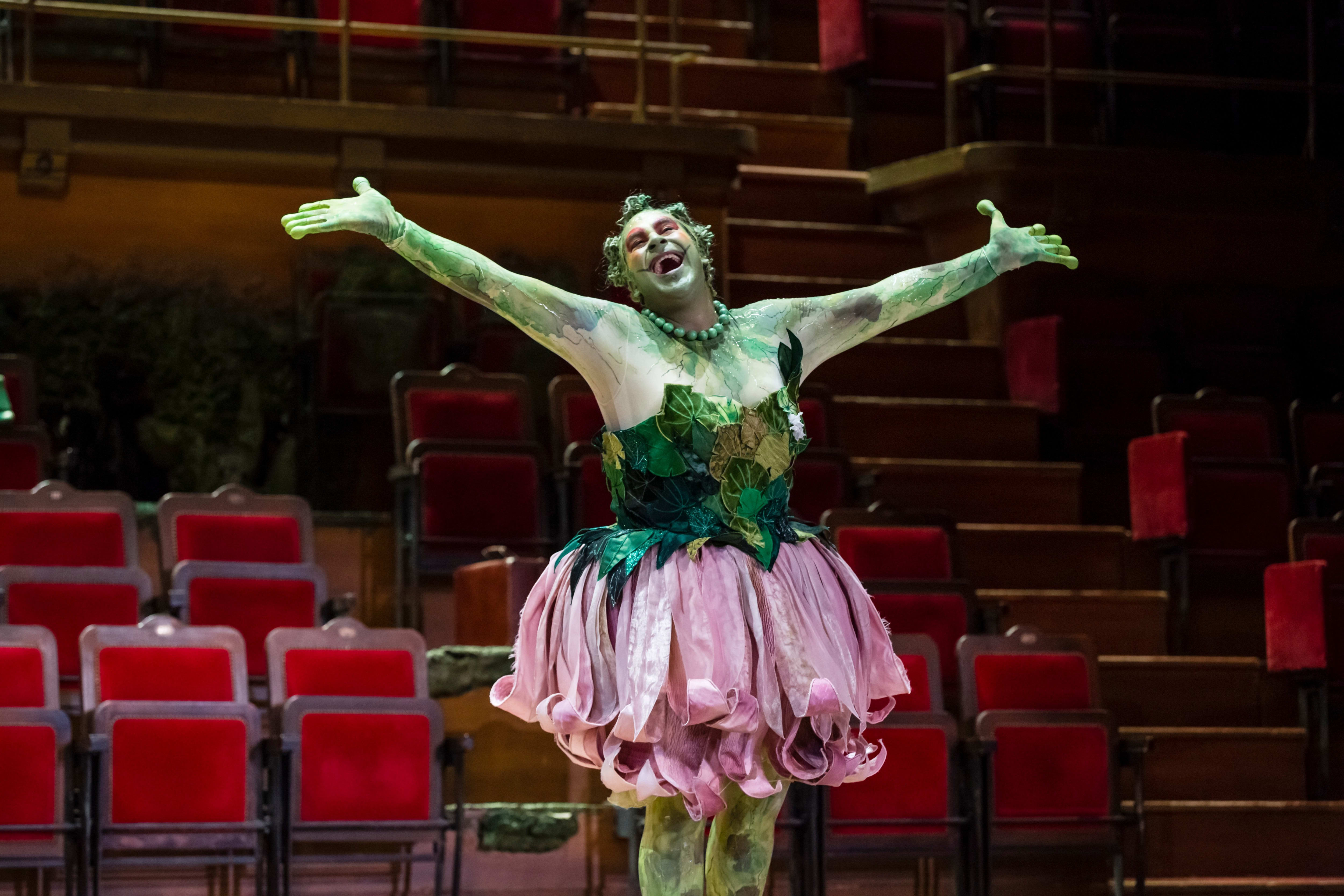 4/9 :
© Agathe Poupeney / OnP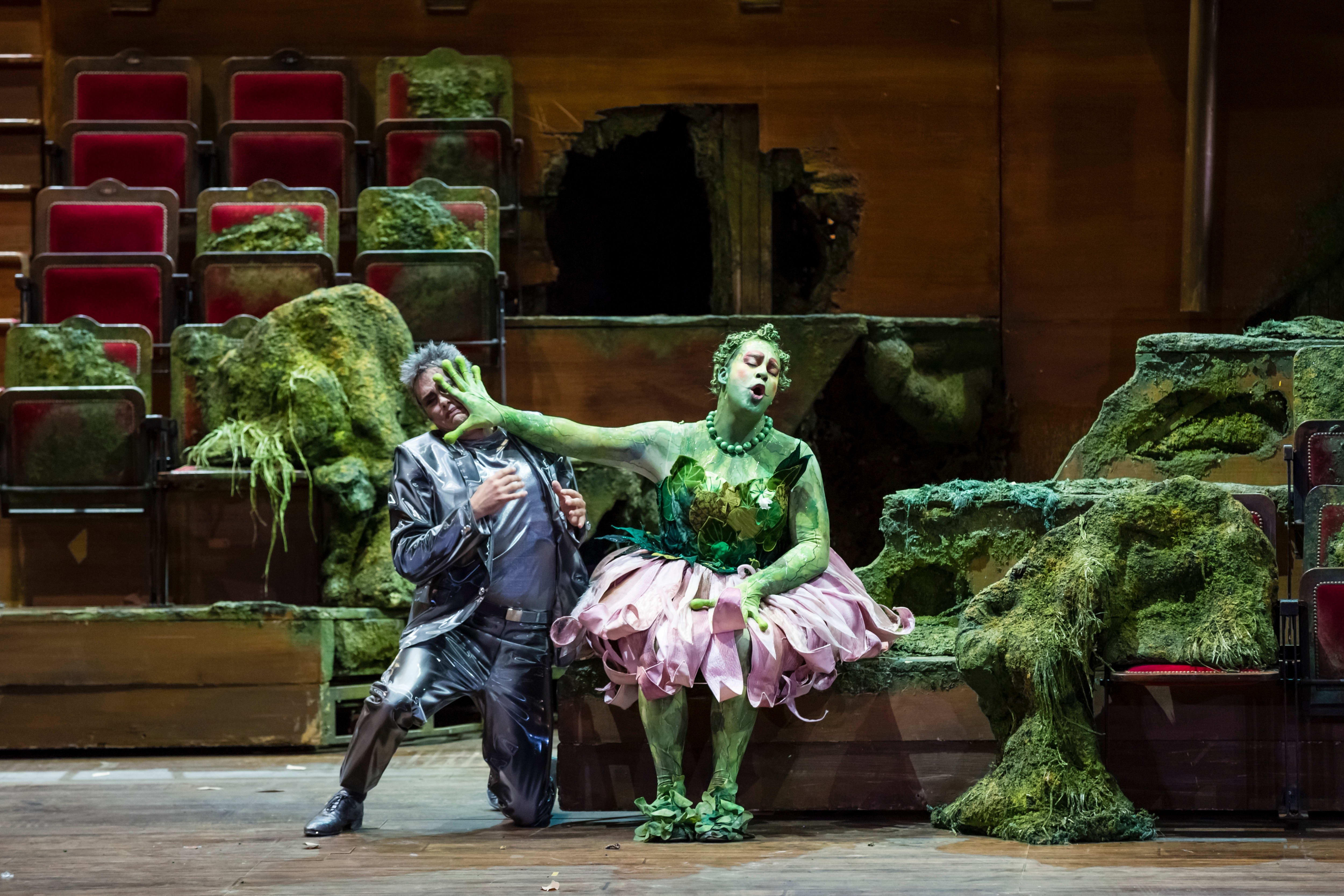 5/9 :
© Agathe Poupeney / OnP
6/9 :
© Agathe Poupeney / OnP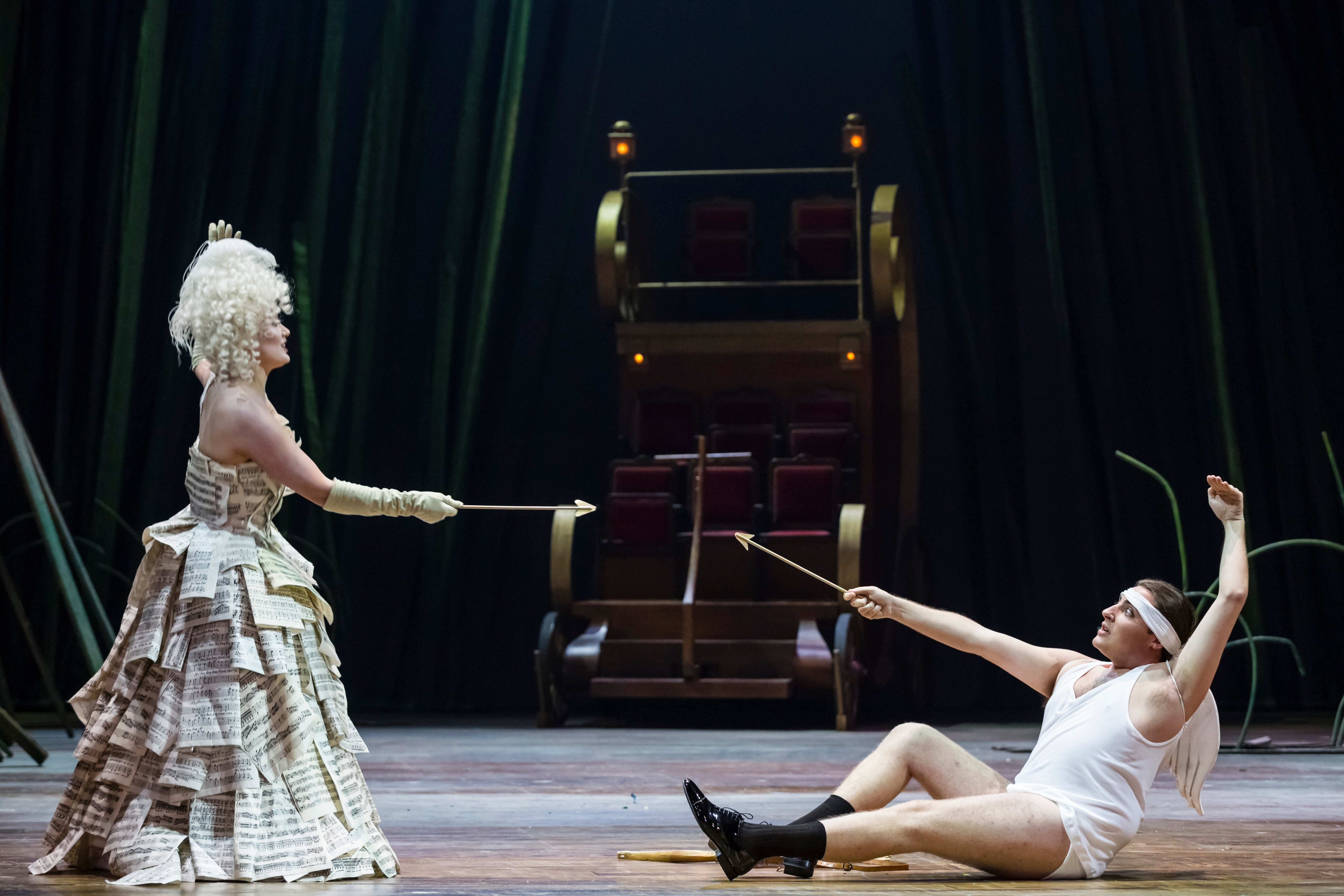 7/9 :
© Agathe Poupeney / OnP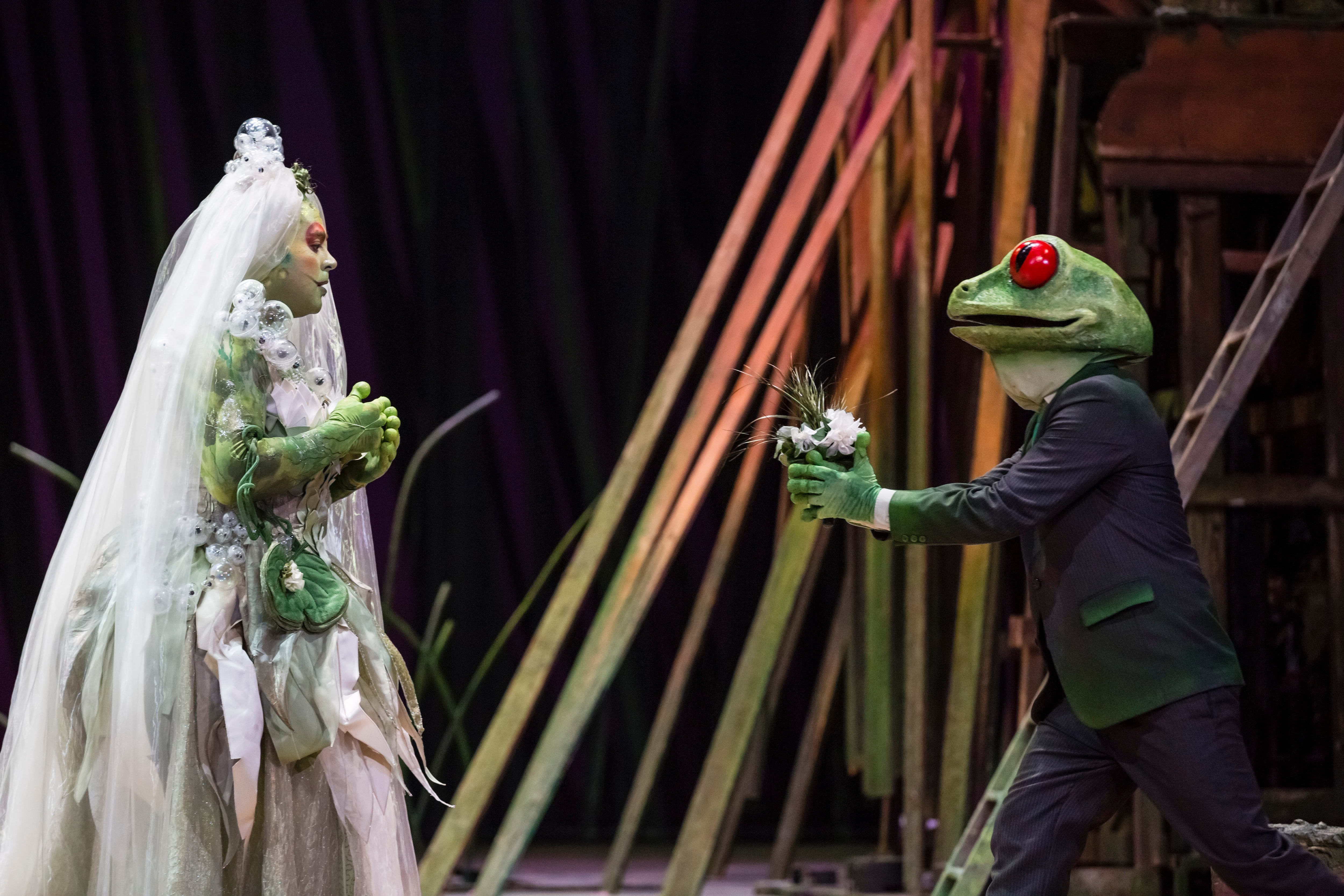 8/9 :
© Agathe Poupeney / OnP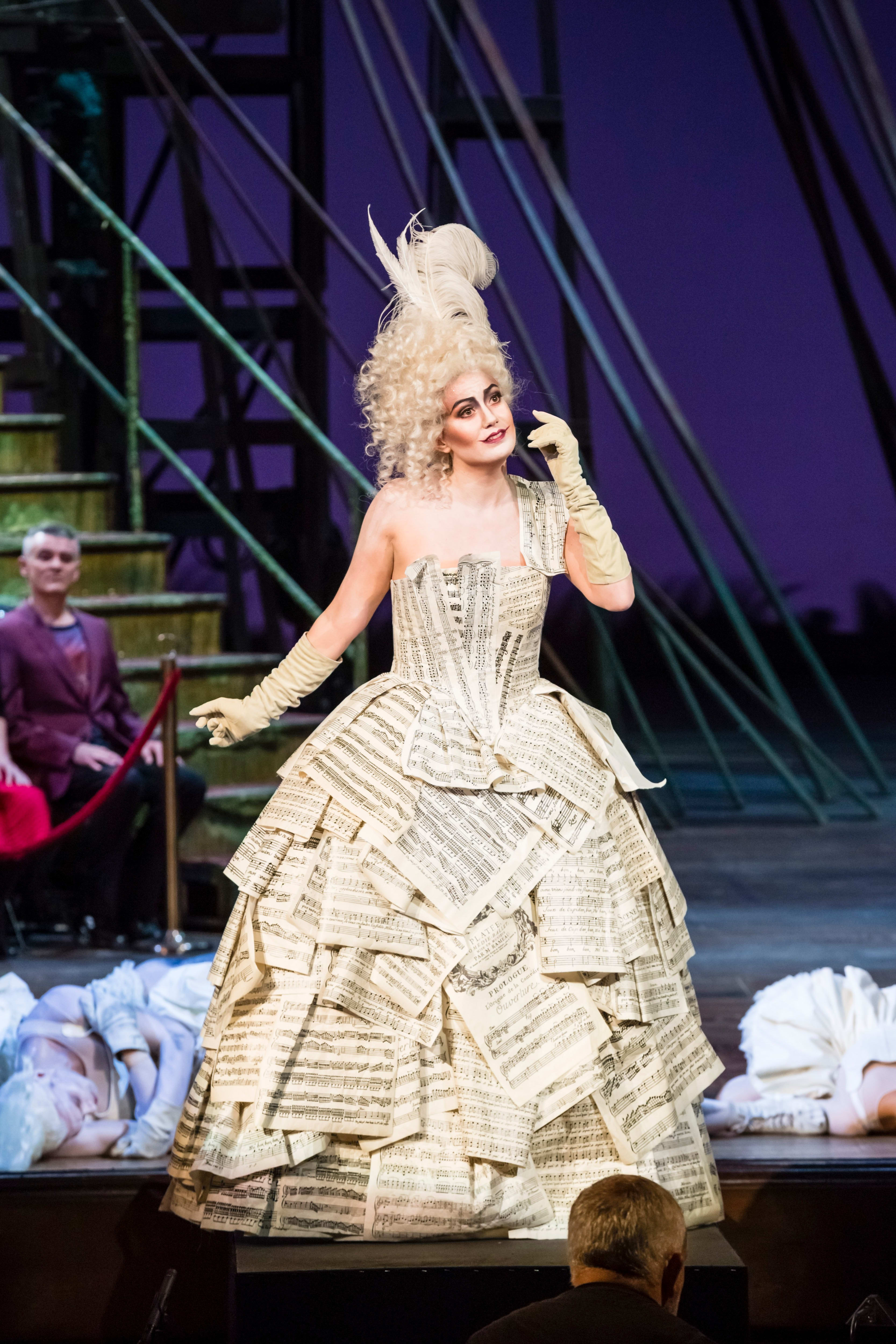 9/9 :
© Agathe Poupeney / OnP
1/5:
[TRAILER] PLATÉE by Jean-Philippe Rameau
2/5:
[EXTRAIT] PLATÉE by Jean-Philippe Rameau (Philippe Talbot)
3/5:
[EXTRAIT] PLATÉE by Jean-Philippe Rameau (Philippe Talbot)
4/5:
[EXTRAIT] PLATÉE by Jean-Philippe Rameau (Julie Fuchs)
5/5:
[EXTRAIT] PLATÉE by Jean-Philippe Rameau (Florian Sempey)