Faust
Opéra Bastille - from 28 June to 13 July 2022
Faust
Opera Charles Gounod
Opéra Bastille - from 28 June to 13 July 2022
Language : French
Surtitle : French / English
Opening night : 28 June 2022
About
In few words:
"I want a treasure which contains them all! I want youth!" Frustrated by the futile quest for knowledge, the erudite old Faust sells his soul to the devil in exchange for eternal youth and the beautiful Marguerite… Reworking the legend popularised by Goethe, Gounod focuses on the love story and elevates the significance of Marguerite's fall and ultimate salvation. Choosing to lighten the narrative's philosophical scope allows him to strike a balance between scenes where the supernatural calls for the visually spectacular and others depicting a universe governed by inward actions and feelings. Transposed to the present day, Tobias Kratzer's Faust reflects on contemporary society's obsession with eternal youth. His production's sophisticated scenography oscillates between hyperrealism and magic, between the world of today and the mysterious atmosphere of German romanticism.
CHARACTERS
Doctor Faust
Méphistophélès
Marguerite
Siebel: a student
Valentin: Marguerite's brother
Wagner: a friend of Valentin
Dame Marthe: Marguerite's neighbour
Opening

First part

50 mn

Intermission

25 mn

Second part

55 mn

Intermission

20 mn

Third part

75 mn

End
Faust

opera in five acts (1859)

Libretto :

Jules Barbier

Michel Carré
Whether you're a member of Arop or not, the friends of the Opera can reserve seats for you on all performance dates, including those not yet open for sale and those announced as sold out.
Gallery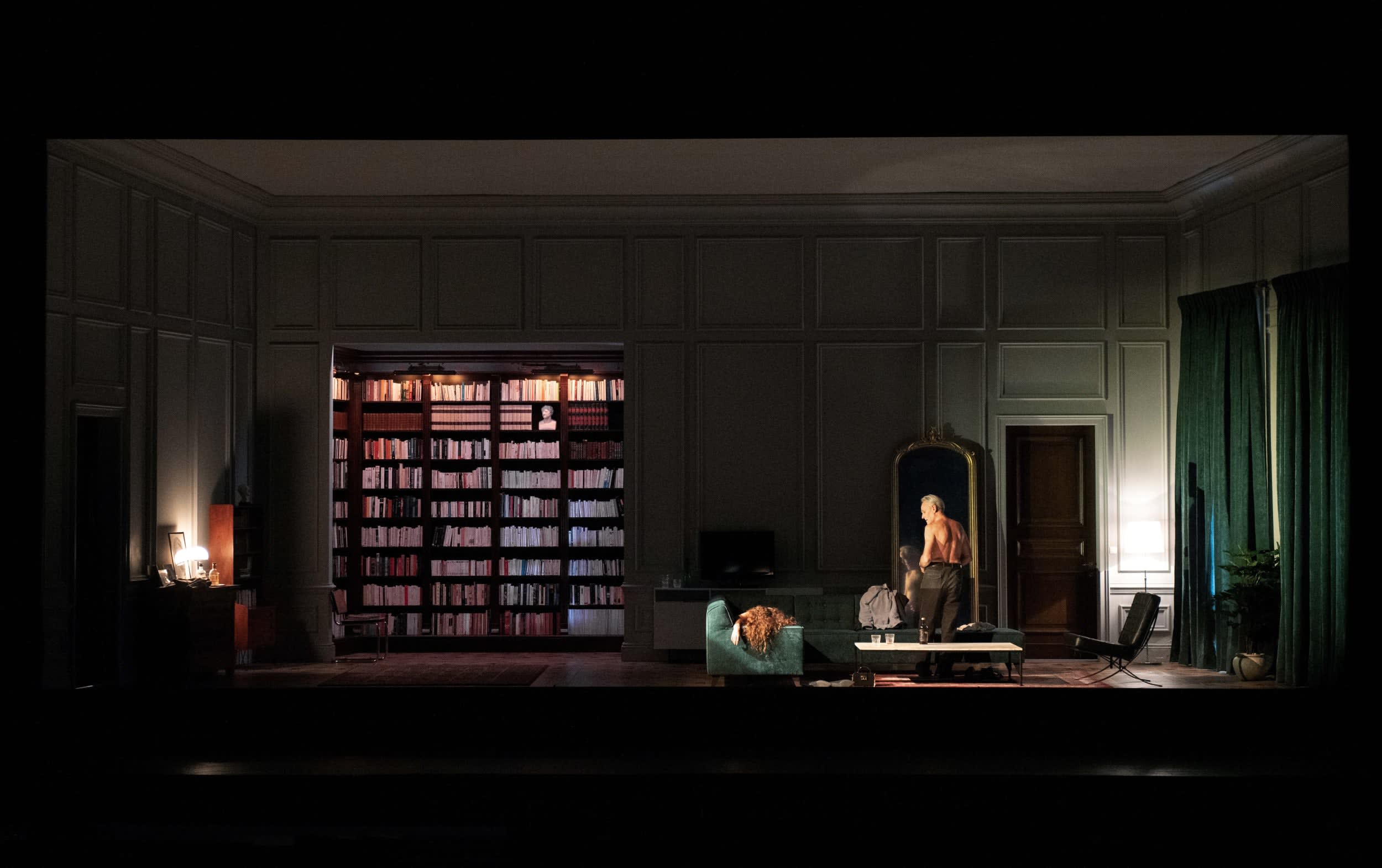 1/12 :
© Monika Rittershaus / OnP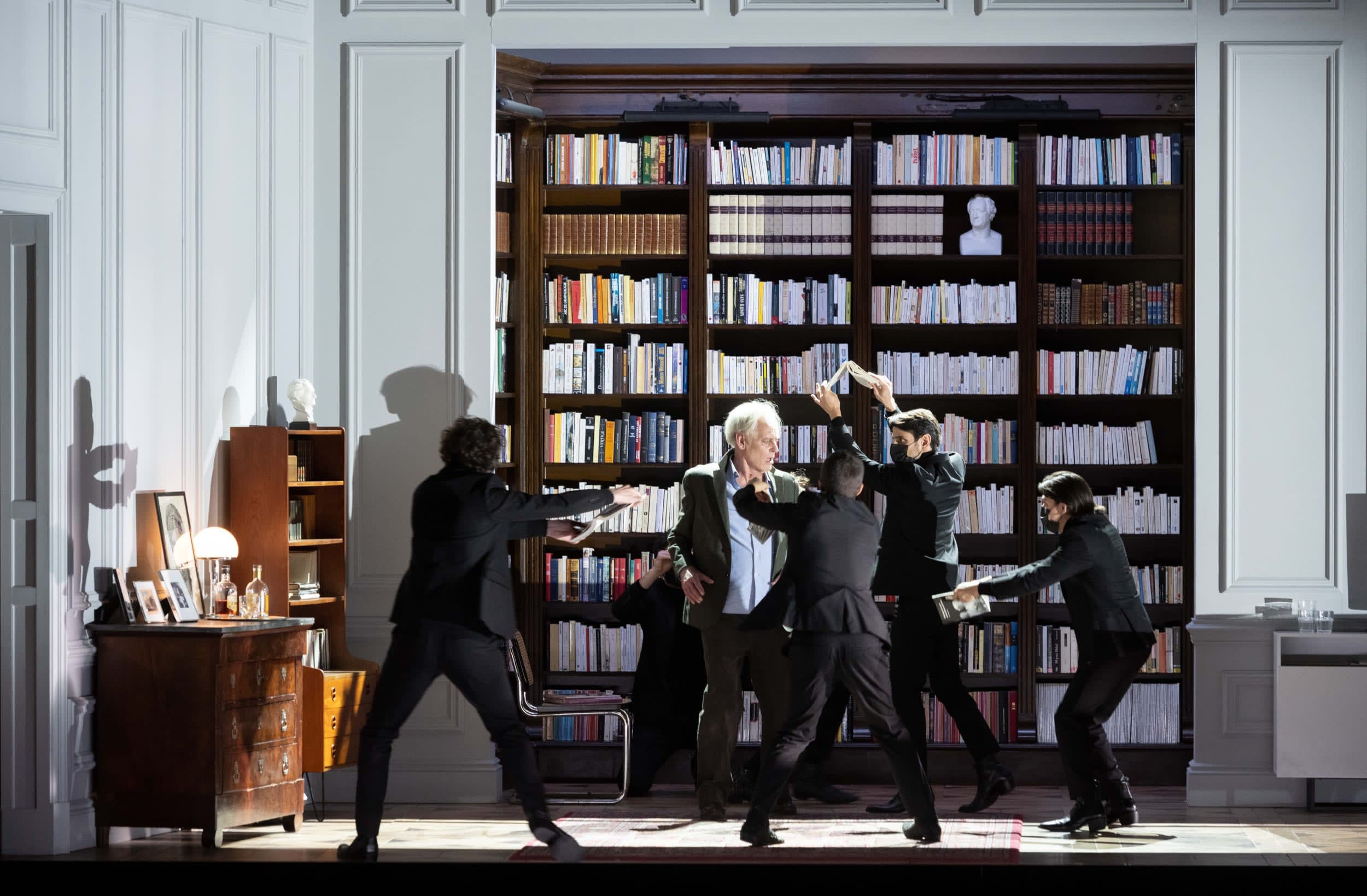 2/12 :
© Monika Rittershaus / OnP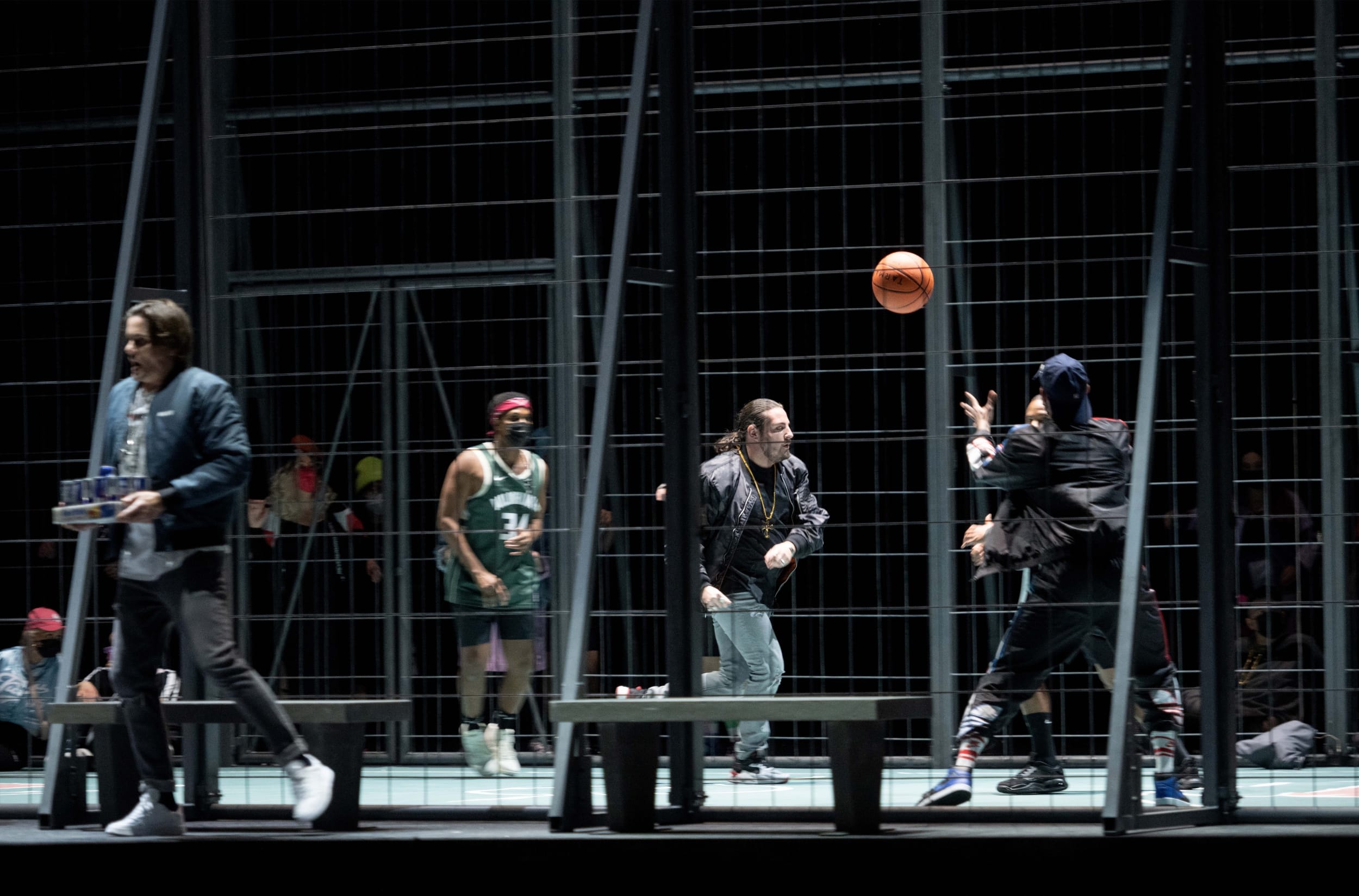 3/12 :
© Monika Rittershaus / OnP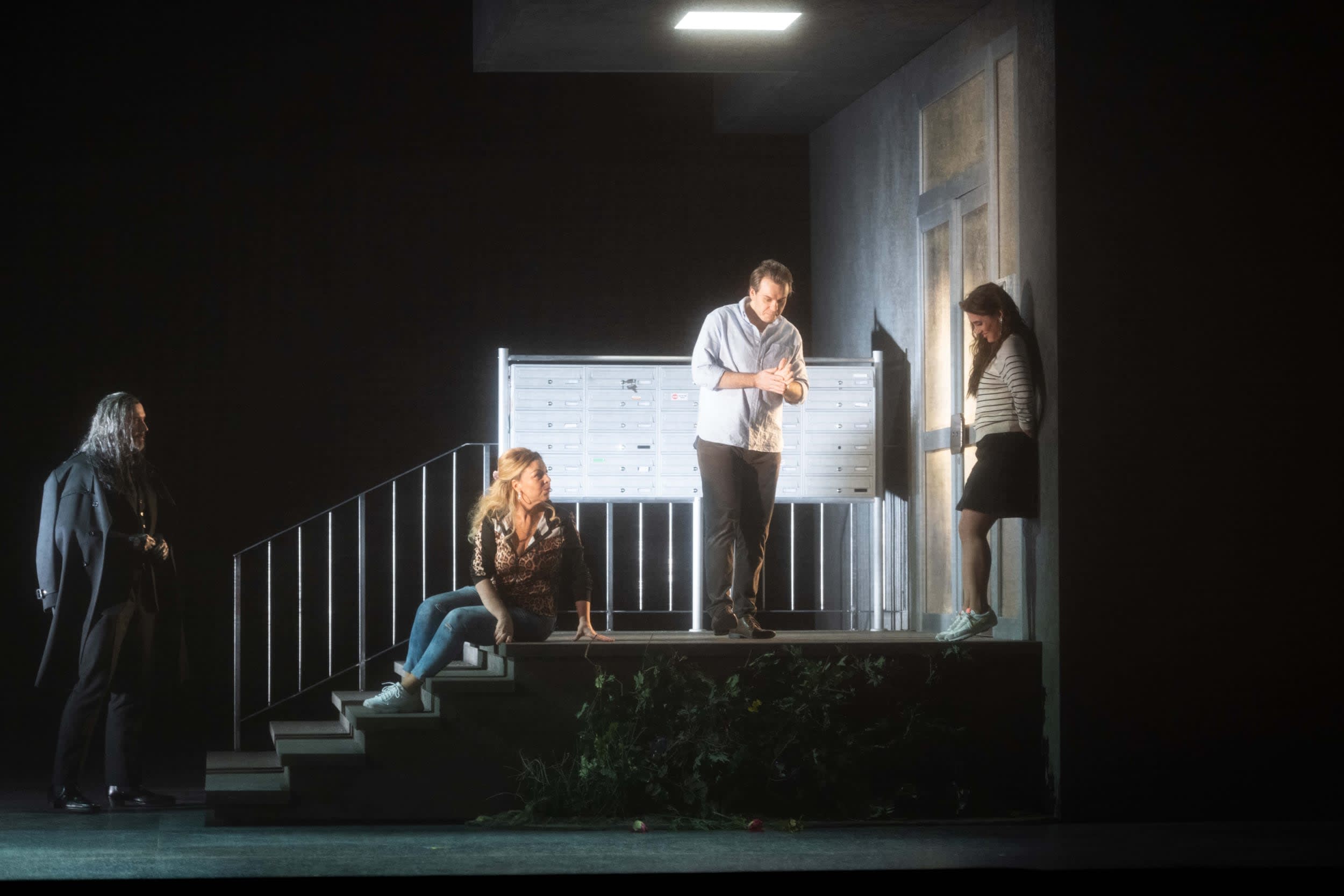 4/12 :
© Monika Rittershaus / OnP
5/12 :
© Monika Rittershaus / OnP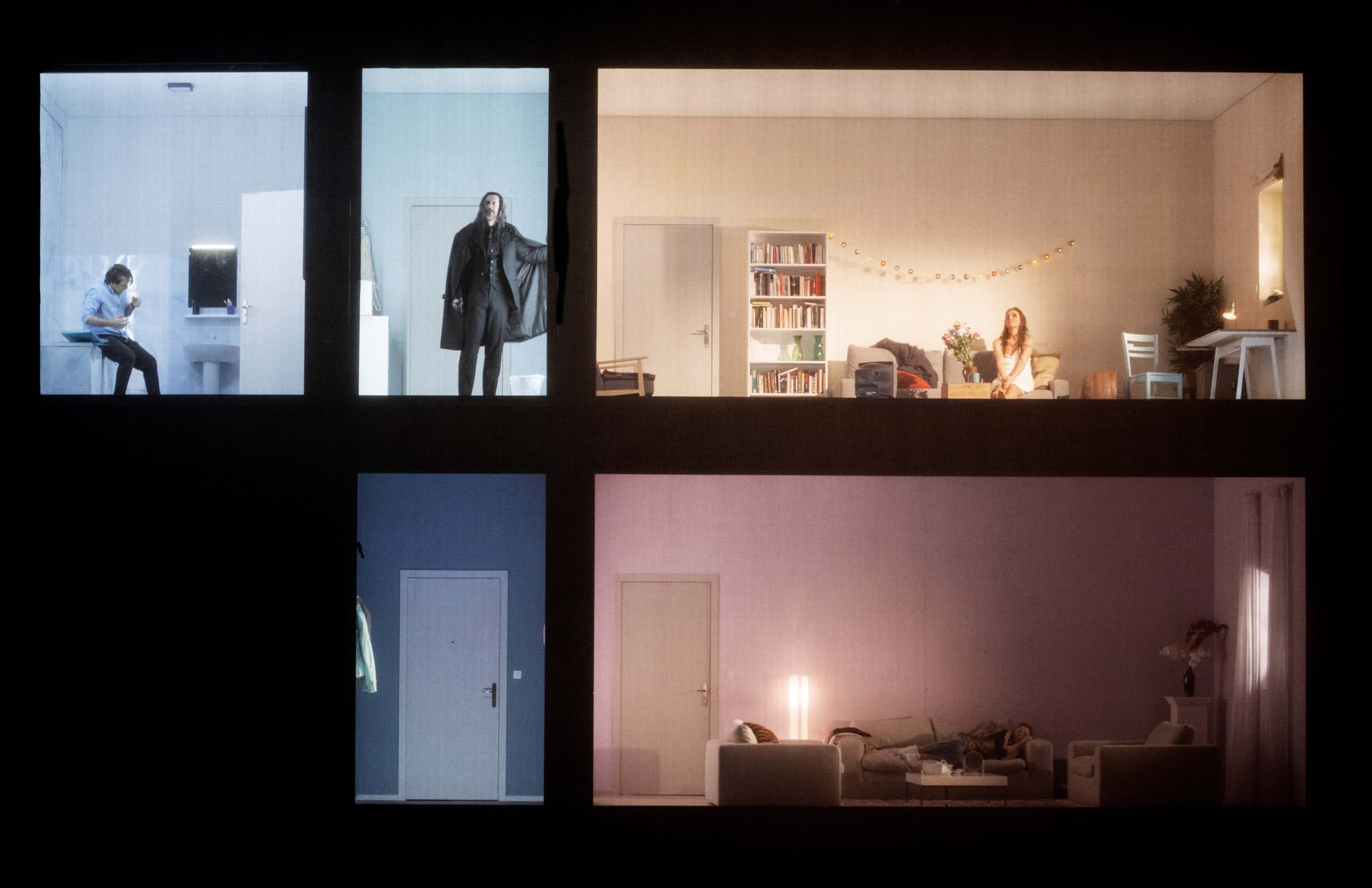 6/12 :
© Monika Rittershaus / OnP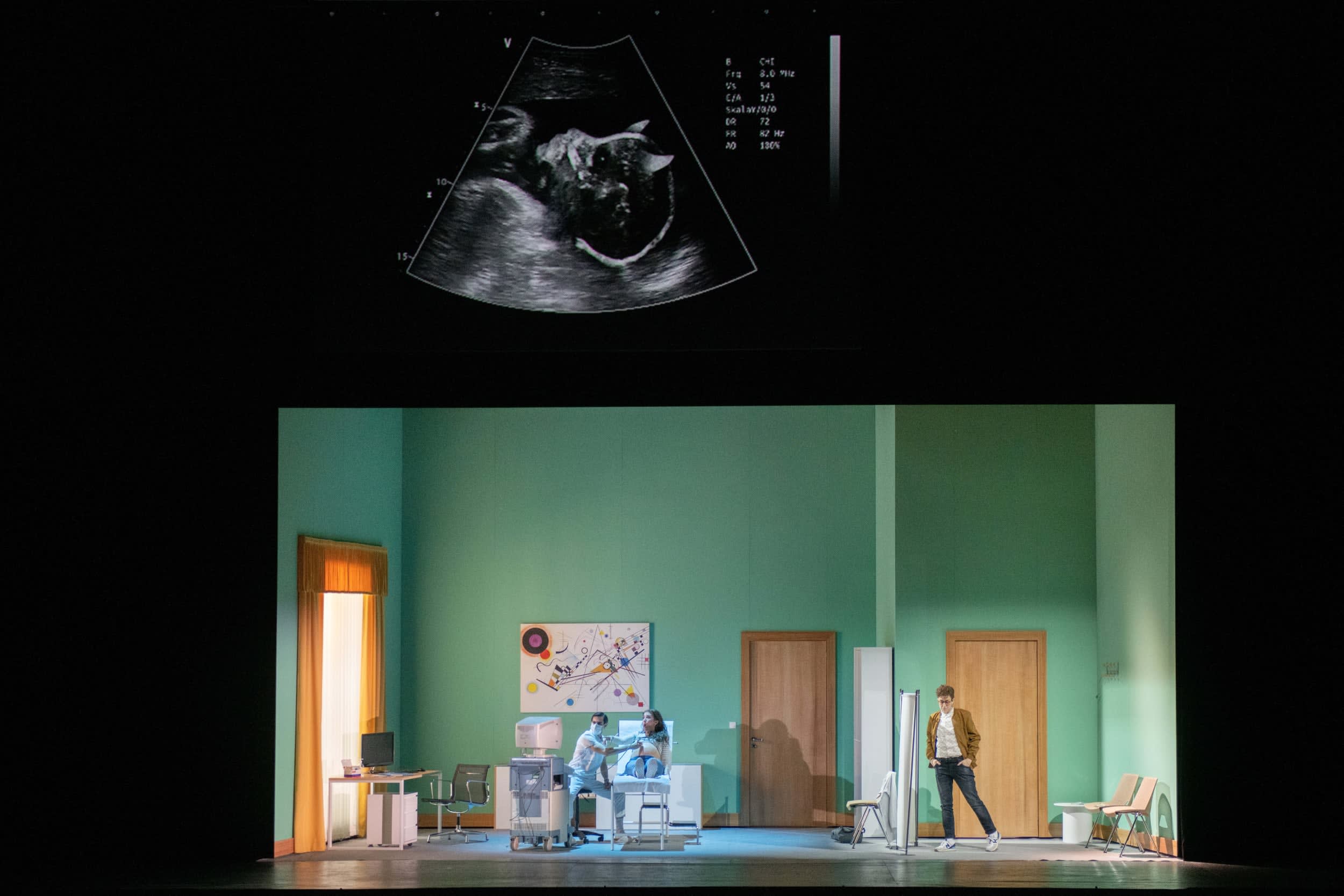 7/12 :
© Monika Rittershaus / OnP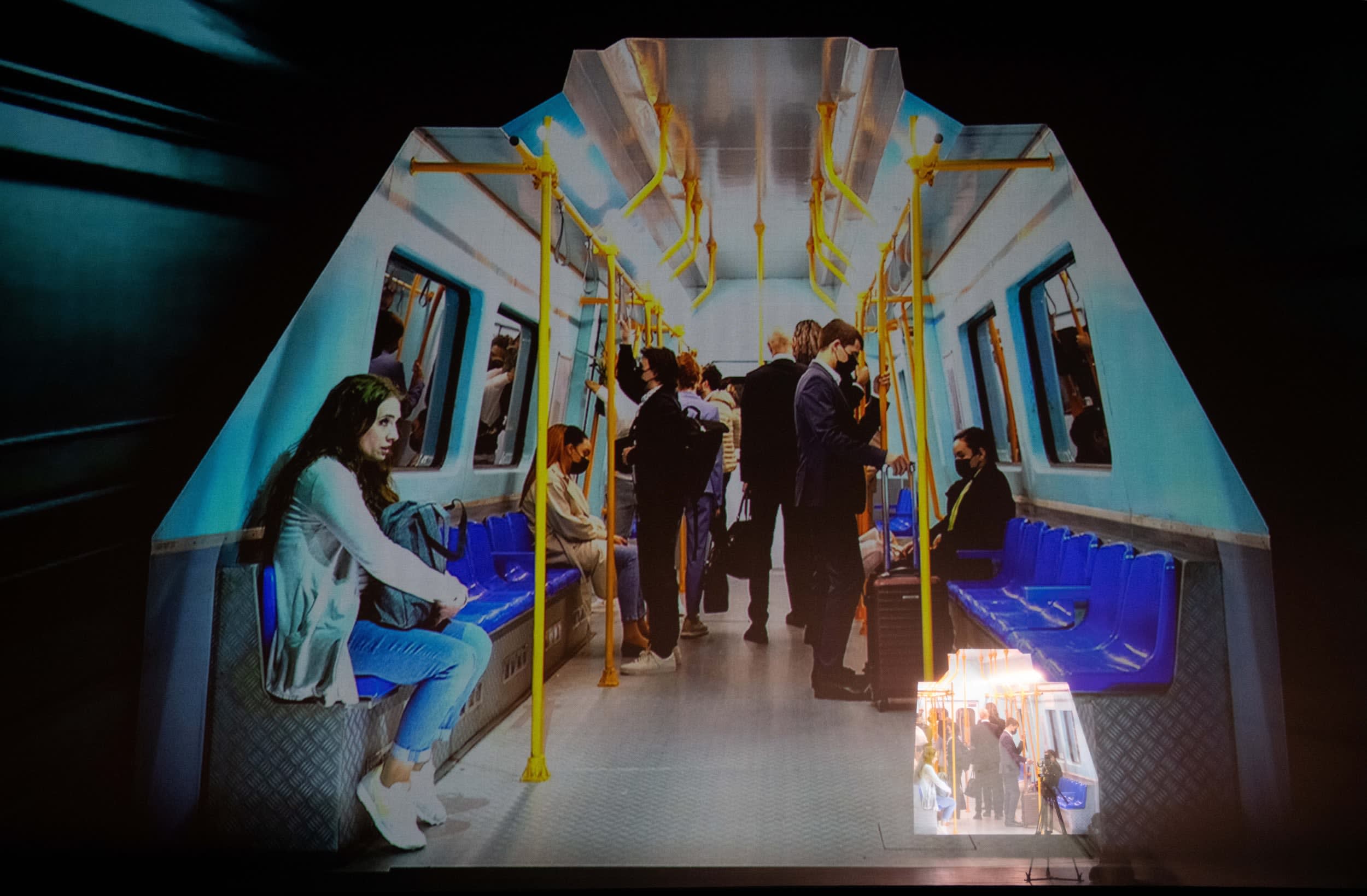 8/12 :
© Monika Rittershaus / OnP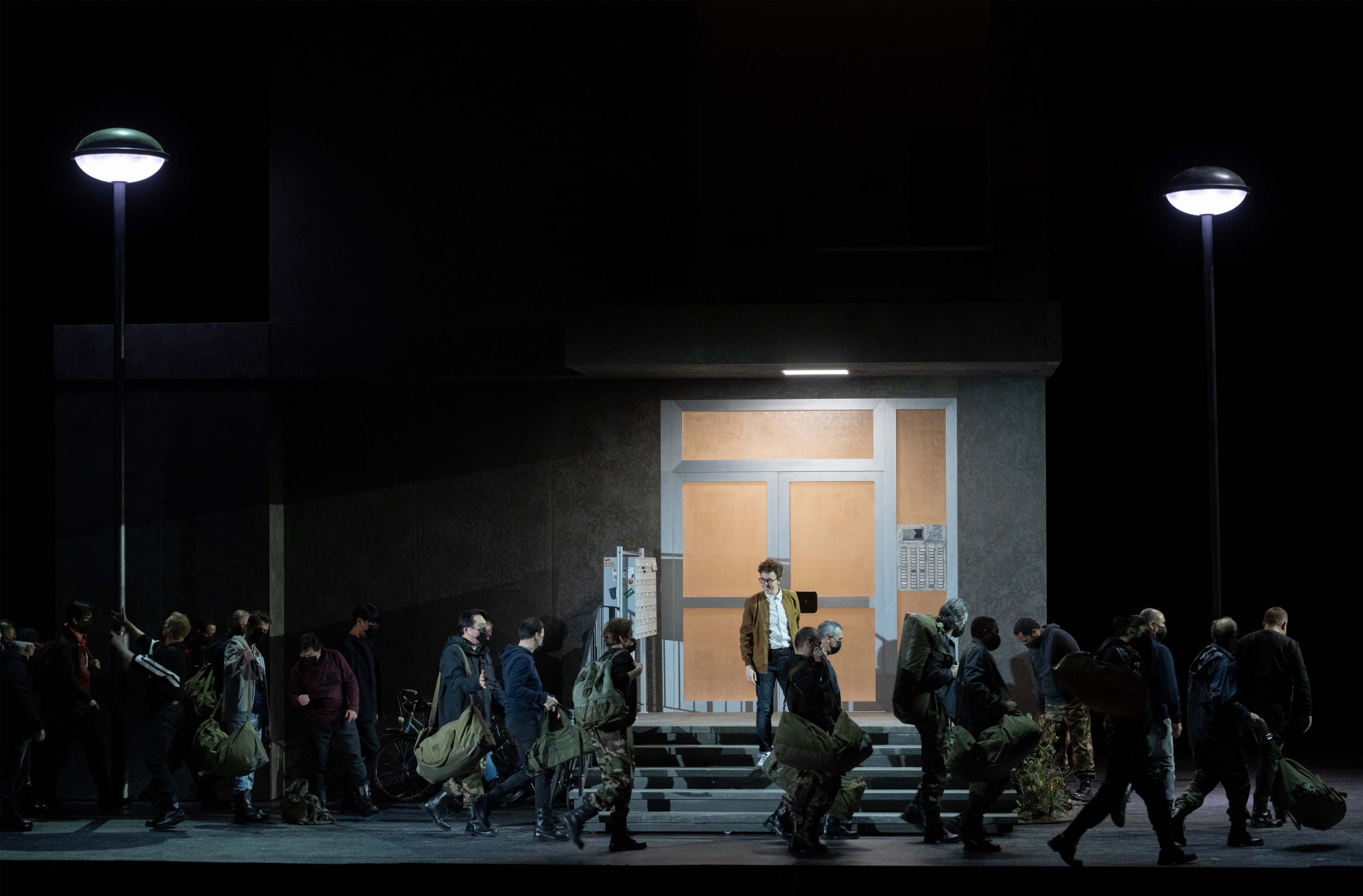 9/12 :
© Monika Rittershaus / OnP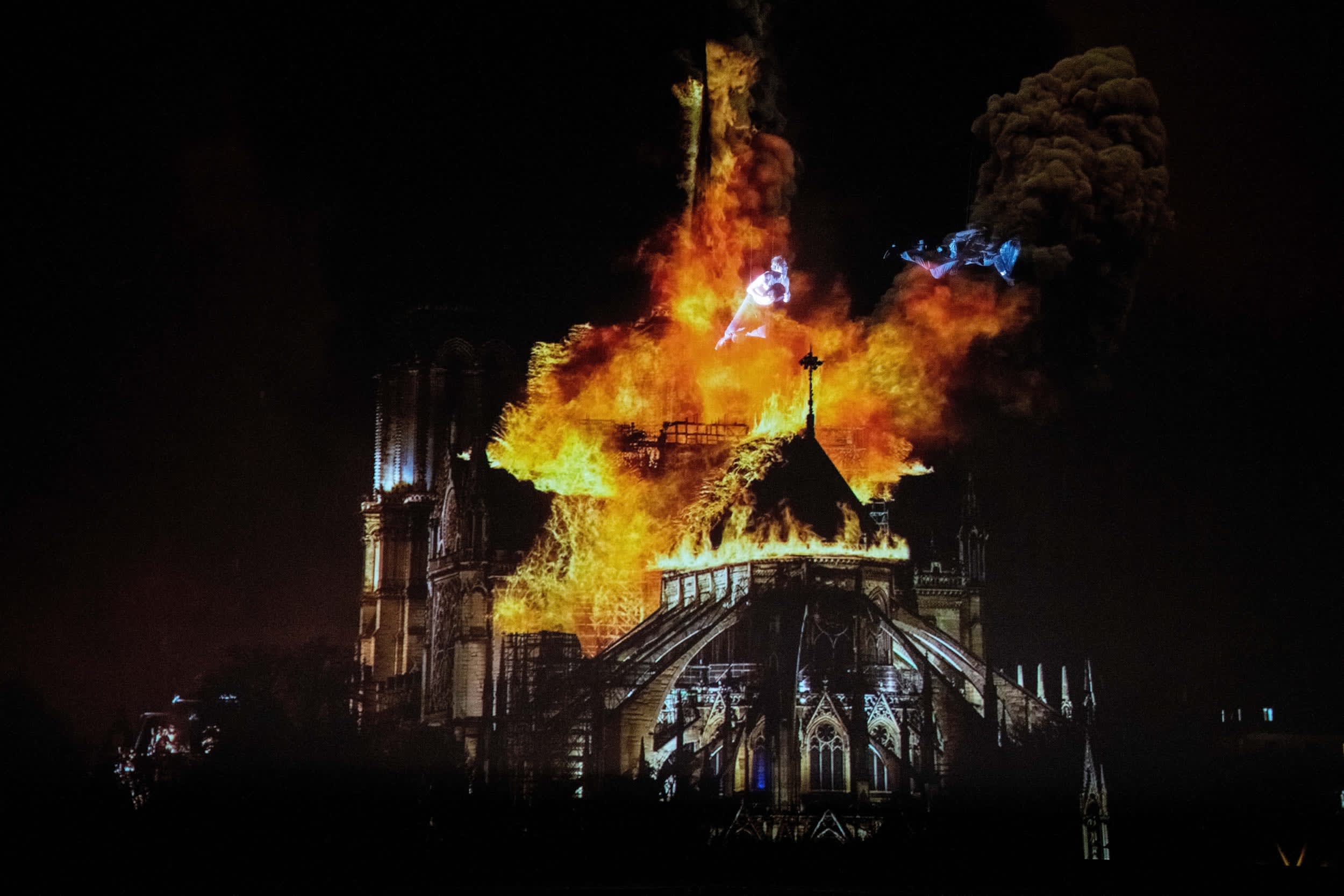 10/12 :
© Monika Rittershaus / OnP
11/12 :
© Monika Rittershaus / OnP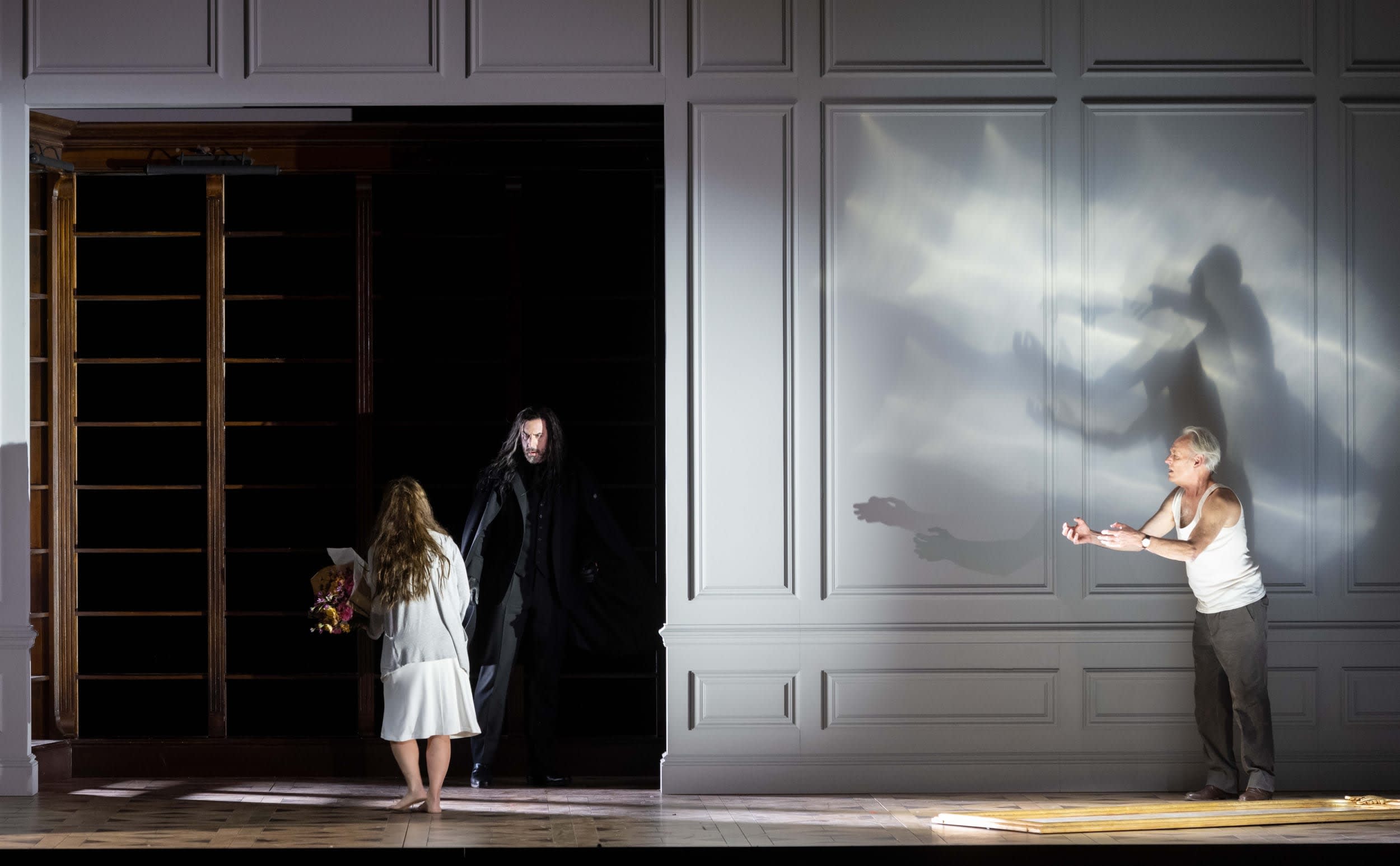 12/12 :
© Monika Rittershaus / OnP
1/10:
[TRAILER] FAUST by Charles Gounod
2/10:
[TRAILER] FAUST by Charles Gounod
3/10:
[EXTRAIT] FAUST by Charles Gounod (Benjamin Bernheim)
4/10:
[EXTRAIT] FAUST by Charles Gounod (Benjamin Bernheim)
5/10:
[EXTRAIT] FAUST by Charles Gounod (Benjamin Bernheim)
6/10:
[EXTRAIT] FAUST by Charles Gounod (Benjamin Bernheim)
7/10:
[EXTRAIT] FAUST by Charles Gounod (Christian Van Horn)
8/10:
[EXTRAIT] FAUST by Charles Gounod (Christian Van Horn)
9/10:
[EXTRAIT] FAUST by Charles Gounod (Ermonela Jaho, Florian Sempey & Michèle Losier)
10/10:
[EXTRAIT] FAUST by Charles Gounod (Ermonela Jaho, Florian Sempey & Michèle Losier)
Audio clips
Faust (saison 20/21) - Acte I (Benjamin Bernheim)
Faust (saison 20/21) - Acte III (Benjamin Bernheim)
Faust (saison 20/21) - Acte IV
Faust (saison 20/21) - Acte IV (Michèle Losier)
Media coverage
A show whose clever setting and dramatic intensity move along with the plot

Les Échos

German director Tobias Kratzer revives a spectacular, epic and devilish Faust

Les Inrockuptibles

The jubliant Faust of Tobias Kratzer

Le Monde