Le nozze di Figaro
Palais Garnier - from 23 November to 28 December 2022
Le nozze di Figaro
Opera Wolfgang Amadeus Mozart
Sales open on 14 June 2022 at 12h00
Book Subscribe Option booking This production is no longer available for subscription
Personal offers for this show
Palais Garnier - from 23 November to 28 December 2022
Language : Italian
Surtitle : French / English
Opening night : 23 Nov. 2022
About
In few words:
Le Nozze di Figaro is one of the repertoire's most emblematic works. Brahms spoke of it as a "miracle" and the Countess's lament resounds even today as one of the most heart‑breaking passages in musical history. It was in taking up Beaumarchais' comedy, a play that sparked off a scandal in Parisian society, that Mozart and his librettist, da Ponte, began their collaboration, although the play had already been forbidden by the Emperor Joseph II at the Vienna theatre in 1785. Was this because it exposed all too publicly the contradictions of an already tottering regime, soon to be swept away by the French Revolution? Neita Jones's new production conserves the essence of Beaumarchais's play, questioning human relationships with mischievous humour in a production that confuses reality and fiction to such an extent that, like the Count, we wonder, "Are we acting out a play?"
CHARACTERS
The Count:
Seducer of Susanna and jealous husband
The Countess: The Count's wife, tormented by her husband's deceptions
Susanna: The Countess's chambermaid, Figaro's fiancée, Cherubino's accomplice
Figaro: The Count's valet, engaged to Susanna
Cherubino: The Count's page, ingenuous young man in love with the Countess
Marcellina: Housekeeper
Bartolo: Doctor from Seville
Don Basilio: Master of music
Don Curzio: Judge
Barbarina: The gardener's daughter and Susanna's cousin
Antonio: The Count's gardener and Susanna's uncle
Opening

First part

115 mn

Intermission

30 mn

Second part

75 mn

End
5 questions about Le Nozze di Figaro
Le nozze di Figaro

Opera in four acts
After Pierre Augustin Caron de Beaumarchais Le Mariage de Figaro

Conductor :

Louis Langrée

Directoc collaboration :

Glen Sheppard

Video collaborator :

Ian Winters & Lightmap

La contessa di Almaviva :

Boglárka Brindás

Teona Todua
Whether you're a member of Arop or not, the friends of the Opera can reserve seats for you on all performance dates, including those not yet open for sale and those announced as sold out.
Gallery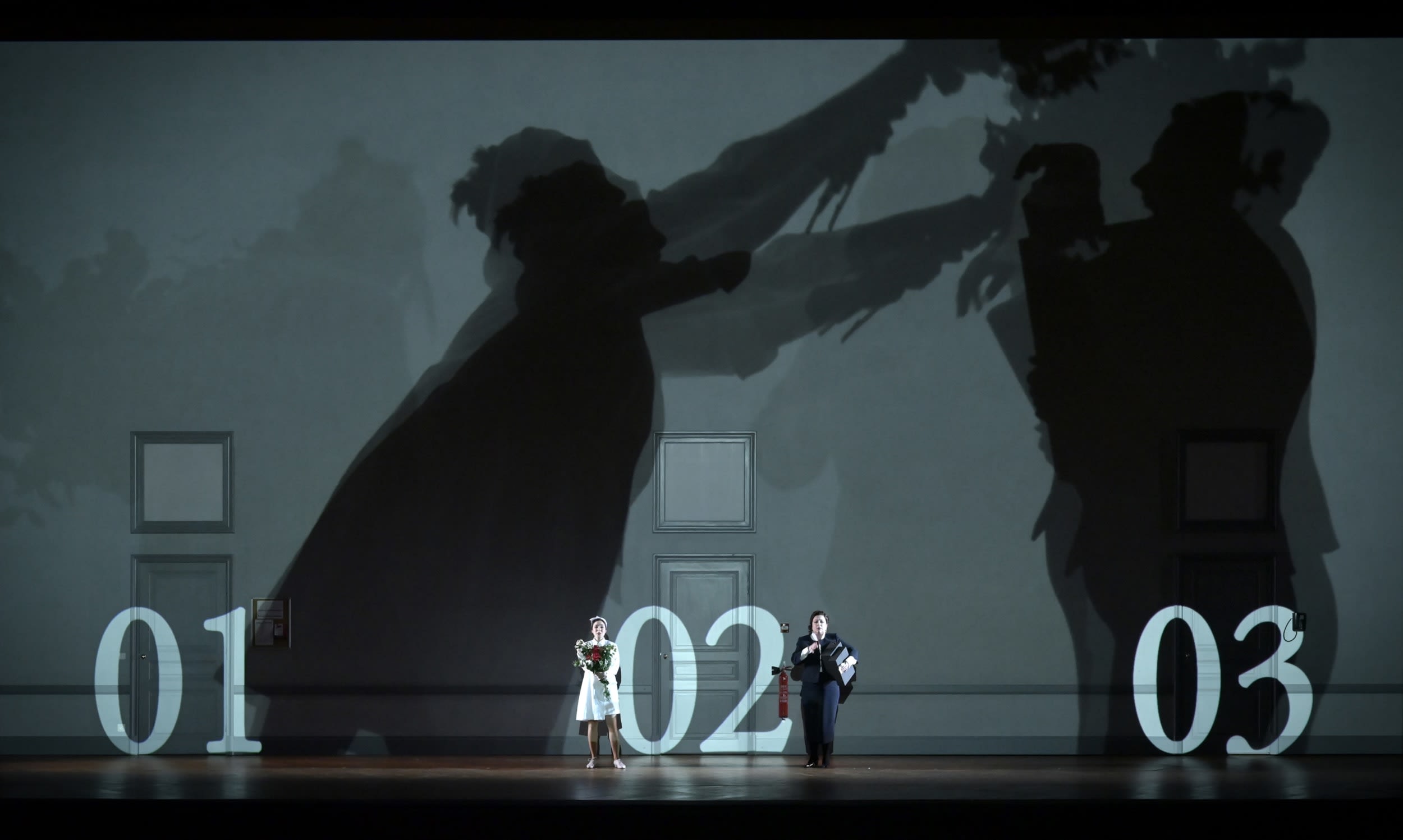 1/8 :
© Vincent Pontet / OnP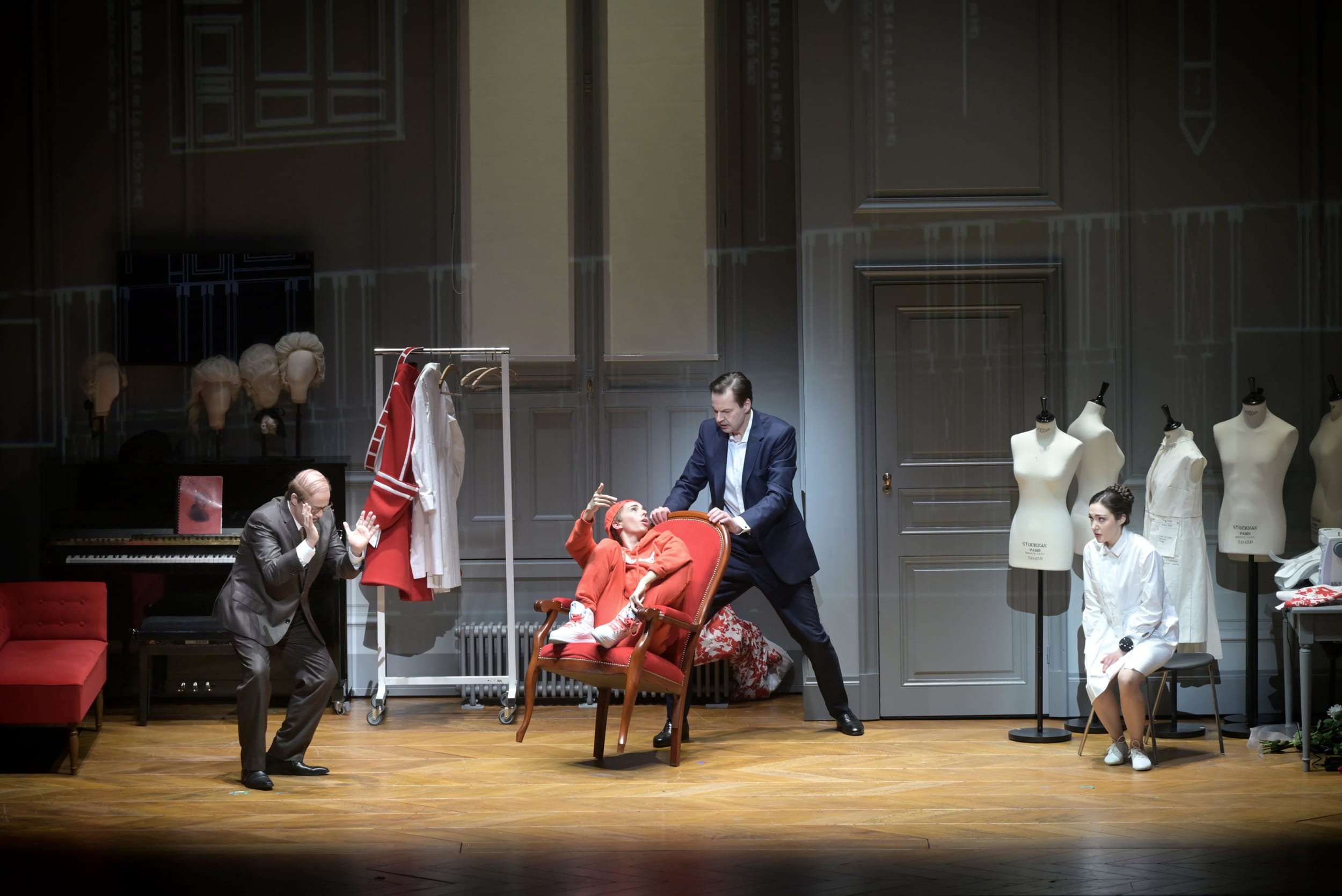 2/8 :
© Vincent Pontet / OnP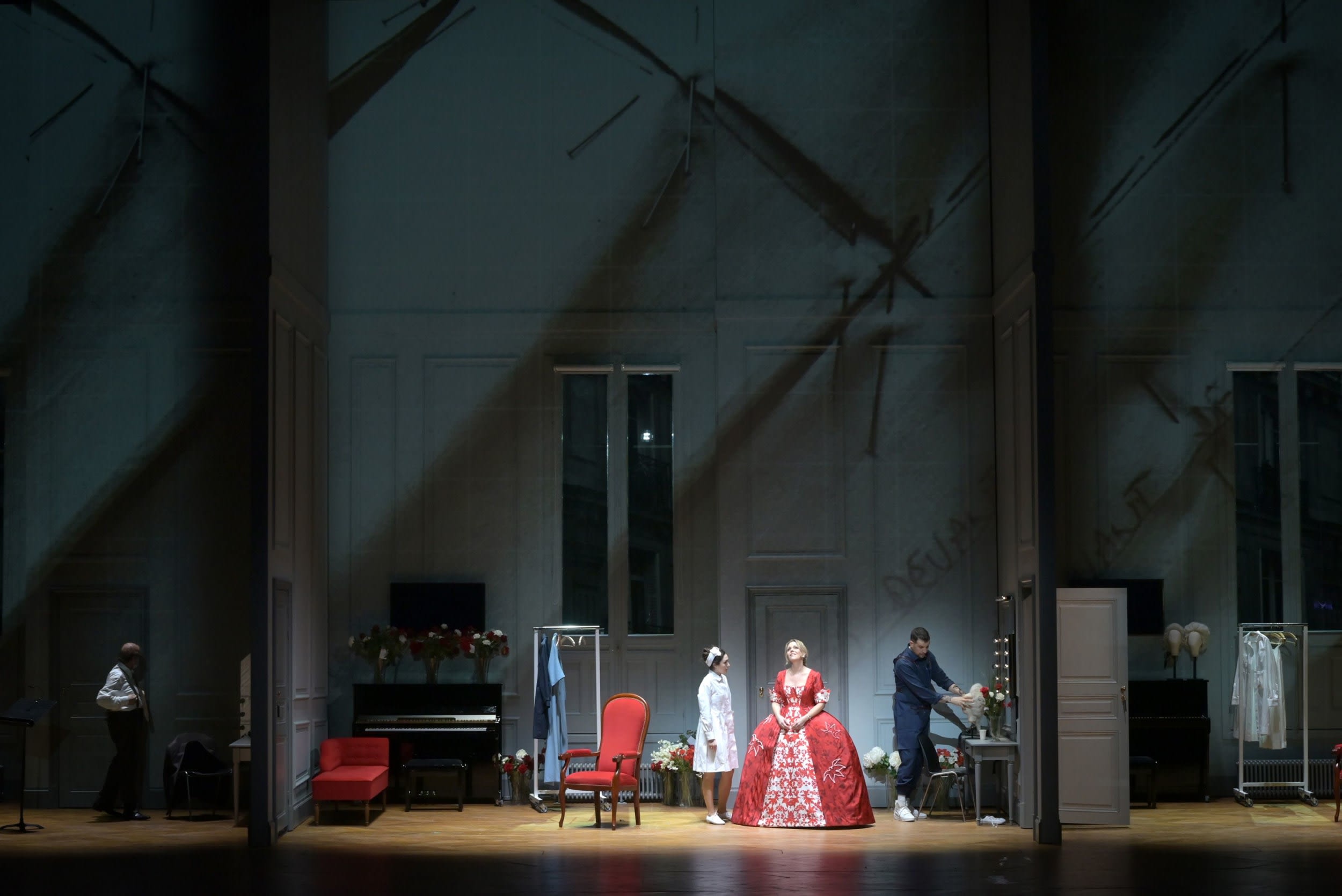 3/8 :
© Vincent Pontet / OnP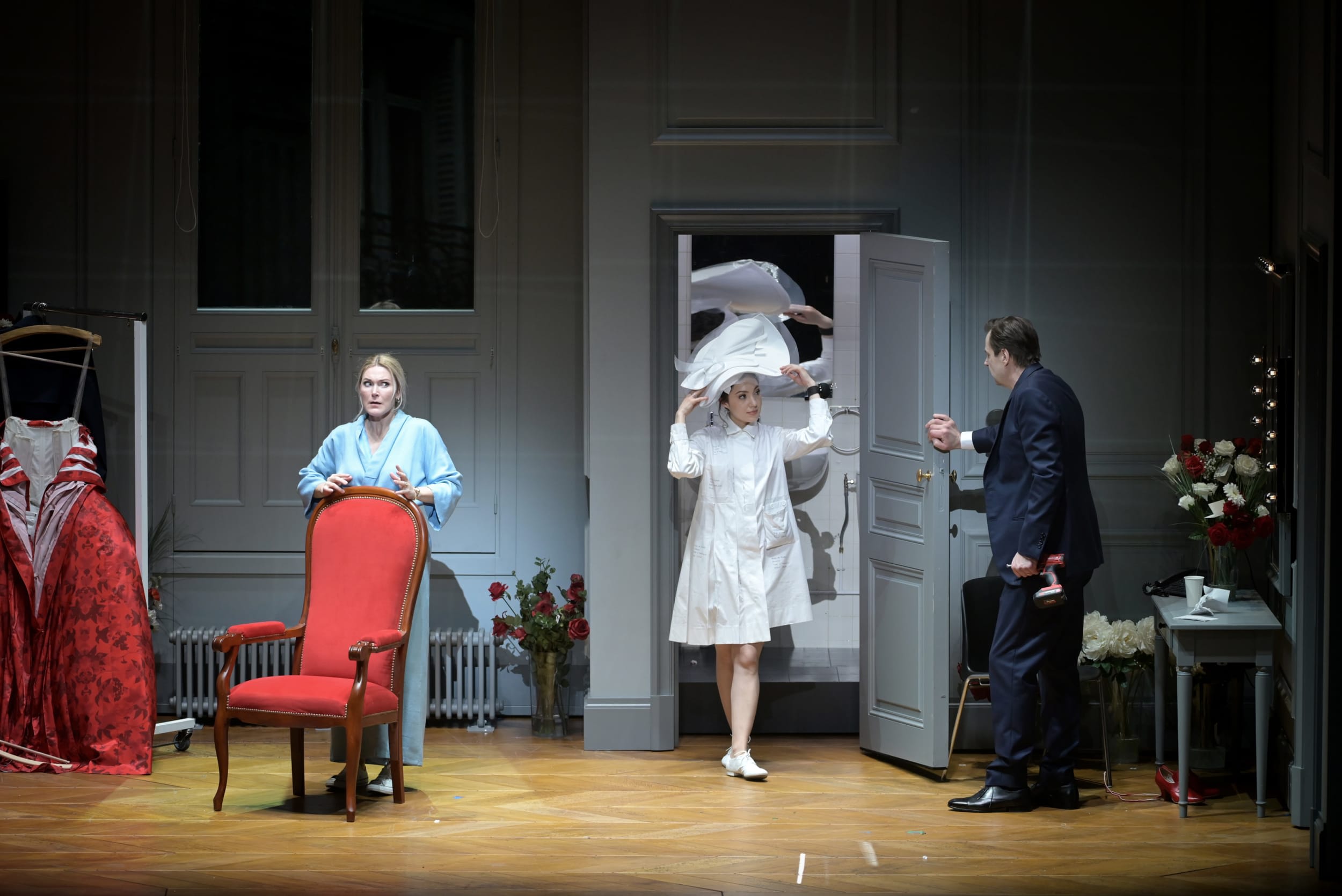 4/8 :
© Vincent Pontet / OnP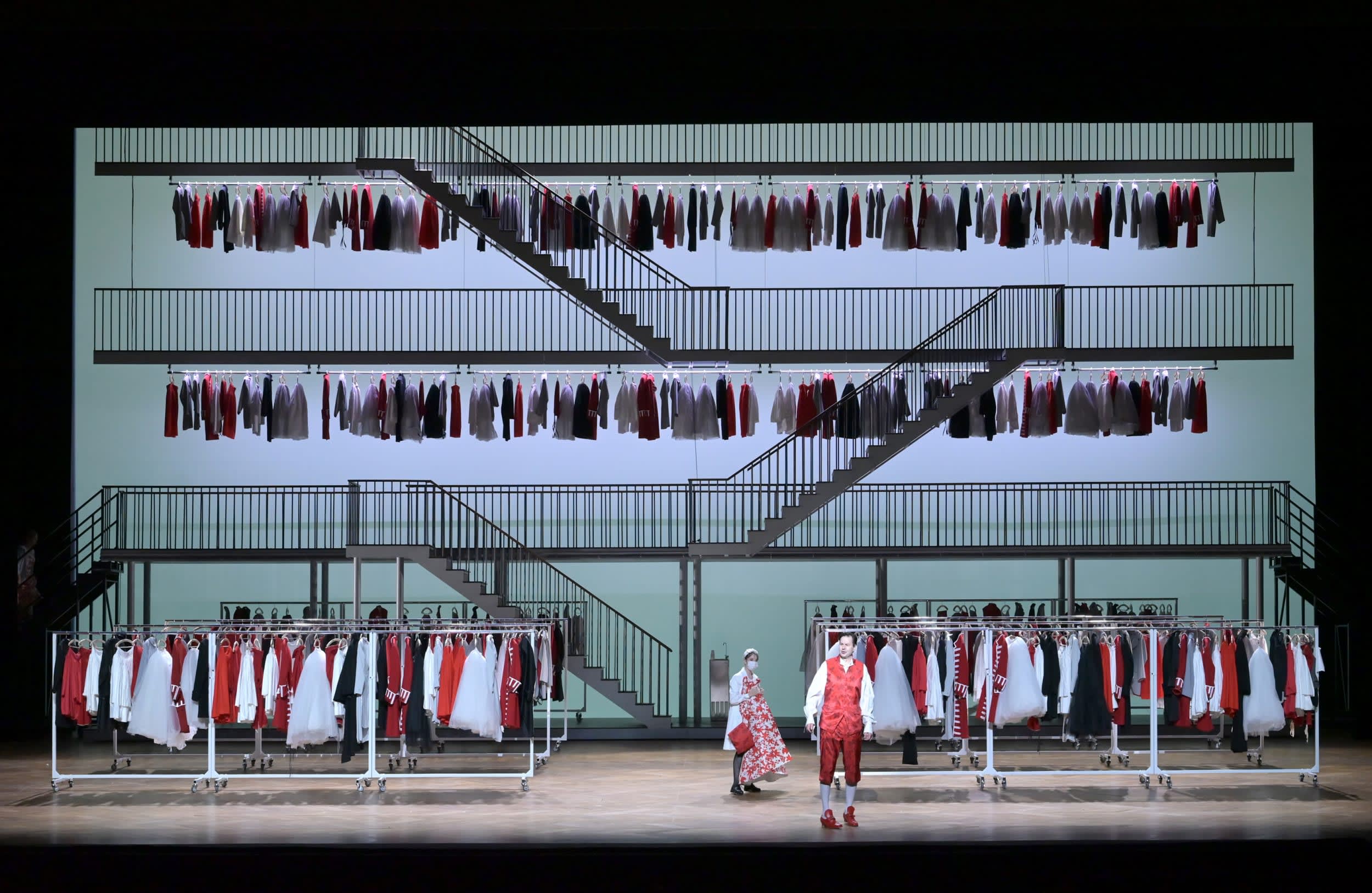 5/8 :
© Vincent Pontet / OnP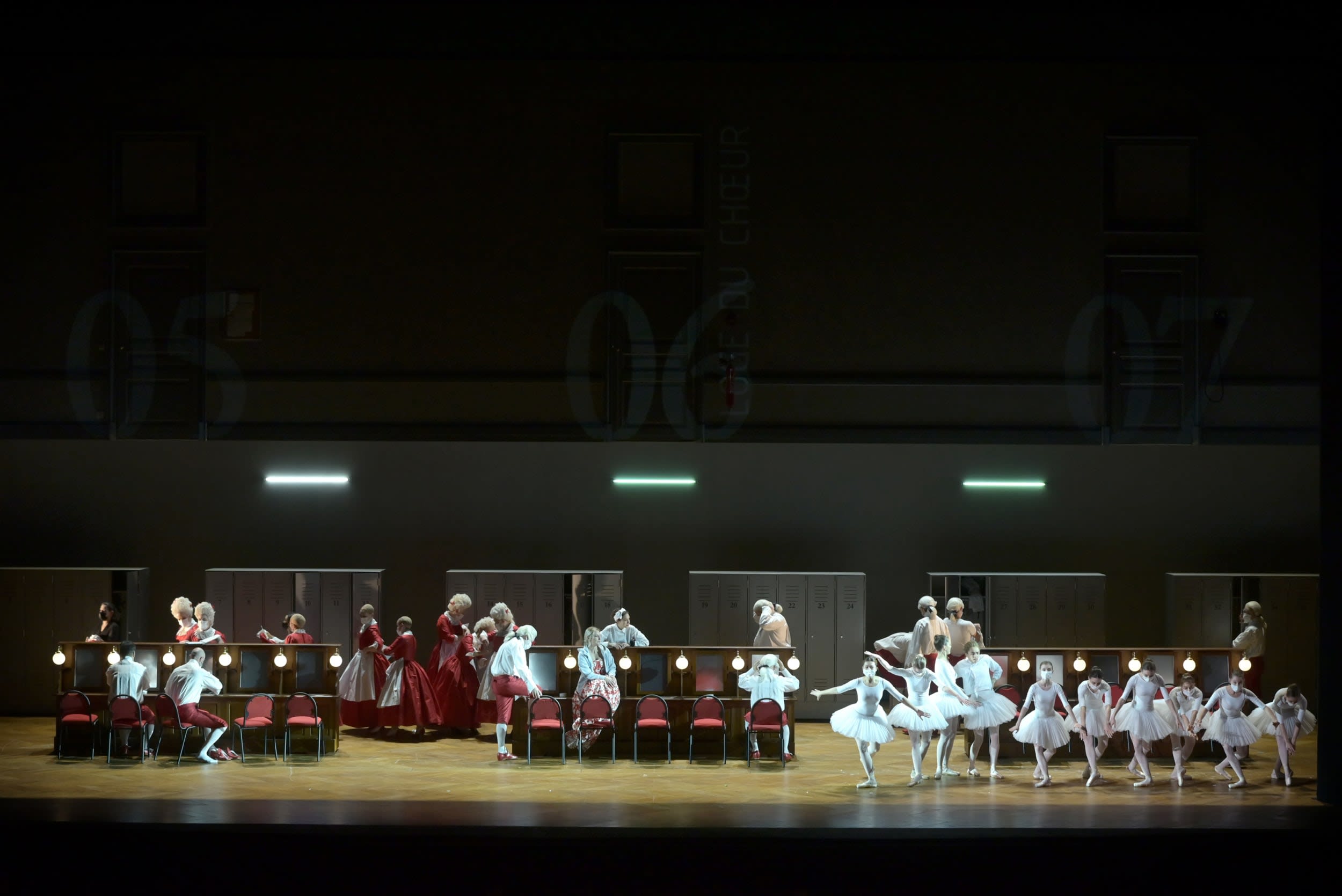 6/8 :
© Vincent Pontet / OnP
7/8 :
© Vincent Pontet / OnP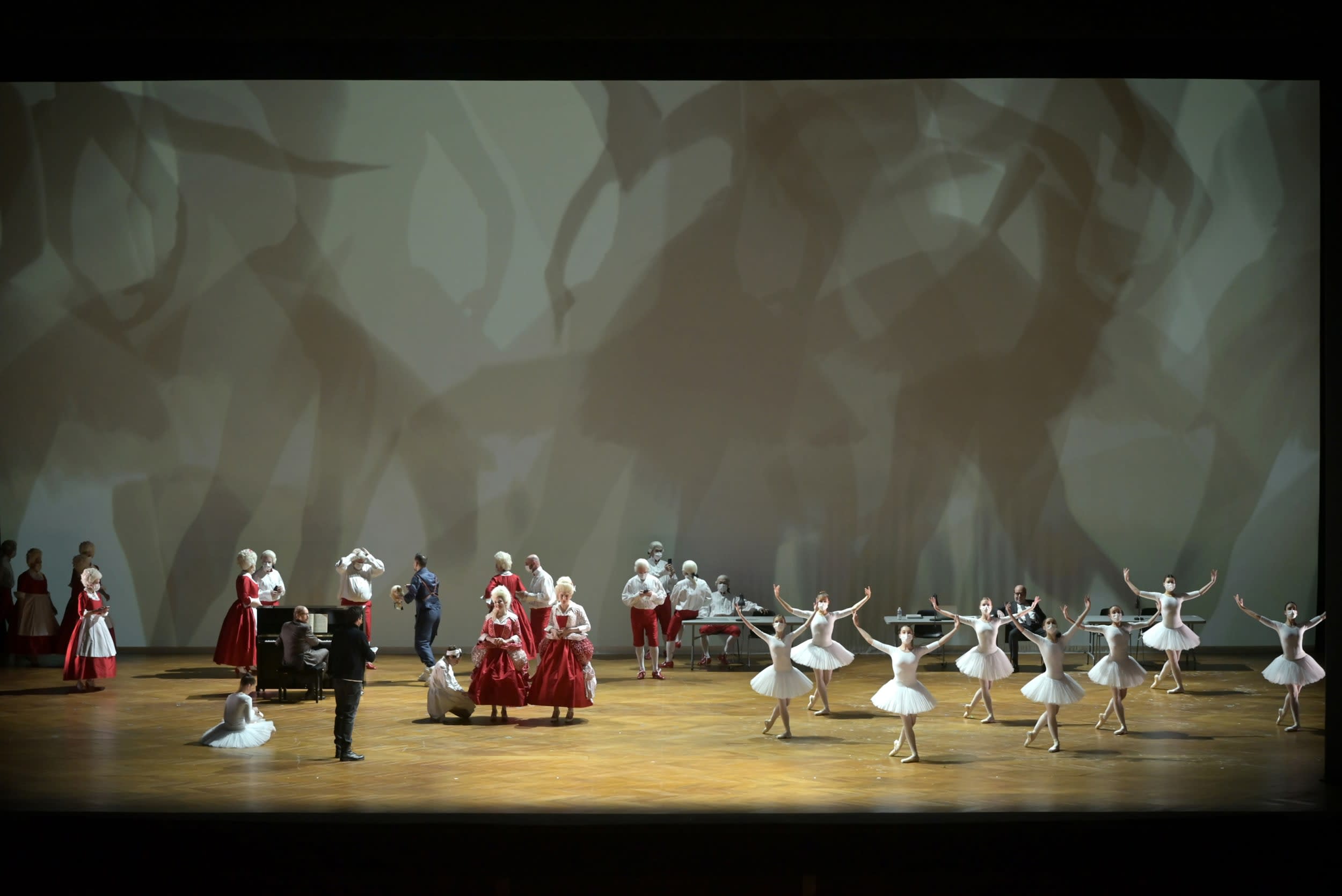 8/8 :
© Vincent Pontet / OnP
[TRAILER] LES NOCES DE FIGARO by Wolfgang Amadeus Mozart
Audio clips
Les Noces de Figaro (saison 21/22) - (Luca Pisaroni)
Les Noces de Figaro (saison 21/22) - (Lea Desandre)
Les Noces de Figaro (saison 21/22) - (Ying Fang et Luca Pisaroni)
Les Noces de Figaro (saison 21/22) - (James Creswell)
Find this show in the following subscriptions
Young audience subscription

€75

3 operas

Available to audience members under the age of 28, at attractive rates in seat category 4 at the Palais Garnier and seat categories 7 or 8 at the Opéra Bastille.

Read more

Abonnement libre

-5 to -10%

From 4 performances to chose from the program

Discount on a selection of categories

Read more

Young audience subscription

€57

2 ballets + 1 opera

Available to audience members under the age of 28, at attractive rates in seat category 4 at the Palais Garnier and seat categories 7 or 8 at the Opéra Bastille.

Read more
About the work
Podcast Les Noces de Figaro

Draw-me Les Nozze di Figaro

By Octave
Partners
Mécène du rayonnement international de l'Opéra