La Forza del destino
Opéra Bastille - from 12 to 30 December 2022
La Forza del destino
Opera Giuseppe Verdi
Sales open on 14 June 2022 at 12h00
Book Subscribe Option booking This production is no longer available for subscription
Personal offers for this show
Opéra Bastille - from 12 to 30 December 2022
Language : Italian
Surtitle : French / English
Opening night : 12 Dec. 2022
About
In few words:
As the curtain rises, Don Alvaro makes ready to flee with Leonora. Alas, the two lovers are surprised by the young woman's father. Alvaro throws his pistols to the ground but one of them goes off and kills the father: destiny is pitiless and laughs at men's fates. A grand fresco full of plot twists in which the father's curse overshadows all, La Forza del destino, like Rigoletto and Il Trovatore, is also a work of its time. In 1861, Verdi agreed to become a parliamentary deputy in order to pursue his political ideals. However, the Risorgimento was flagging and the composer was assailed by doubts. A certain dark melancholy suffuses the score, where the motif of destiny recurs throughout alongside the idea of redemption. In Jean‑Claude Auvray's production, opera becomes a place where dreams shatter against the wall of reality whilst there emerges a fragile yet intoxicatingly beautiful song of hope.
CHARACTERS
The marquis of Calatrava:
A Spanish noble
Leonora di Vargas:
The marquis' daughter
Don Alvaro: Son of a Spanish noble and an Inca princess
Don Carlo di Vargas: Leonora's brother
Preziosilla: A vivandière
Il padre Guardiano: Father Superior in the monastery
Fra Melitone: A Franciscan and military chaplain
Trabuco: A muleteer and pedlar
Curra: Leonora's chambermaid
Opening

First part

80 mn

Intermission

30 mn

Second part

60 mn

Intermission

20 mn

Third part

40 mn

End
Quiz: Verdi and his operas
La Forza del destino

Opera in four acts (1862)

Libretto :

Francesco Maria Piave

Conductor :

Jader Bignamini

Collaboration to the choreograhy :

Paolo Ferri

Il Marchese di Calatrava :

(12 > 21 Dec.)

Anna Pirozzi

(24 > 30 Dec.)
Whether you're a member of Arop or not, the friends of the Opera can reserve seats for you on all performance dates, including those not yet open for sale and those announced as sold out.
Gallery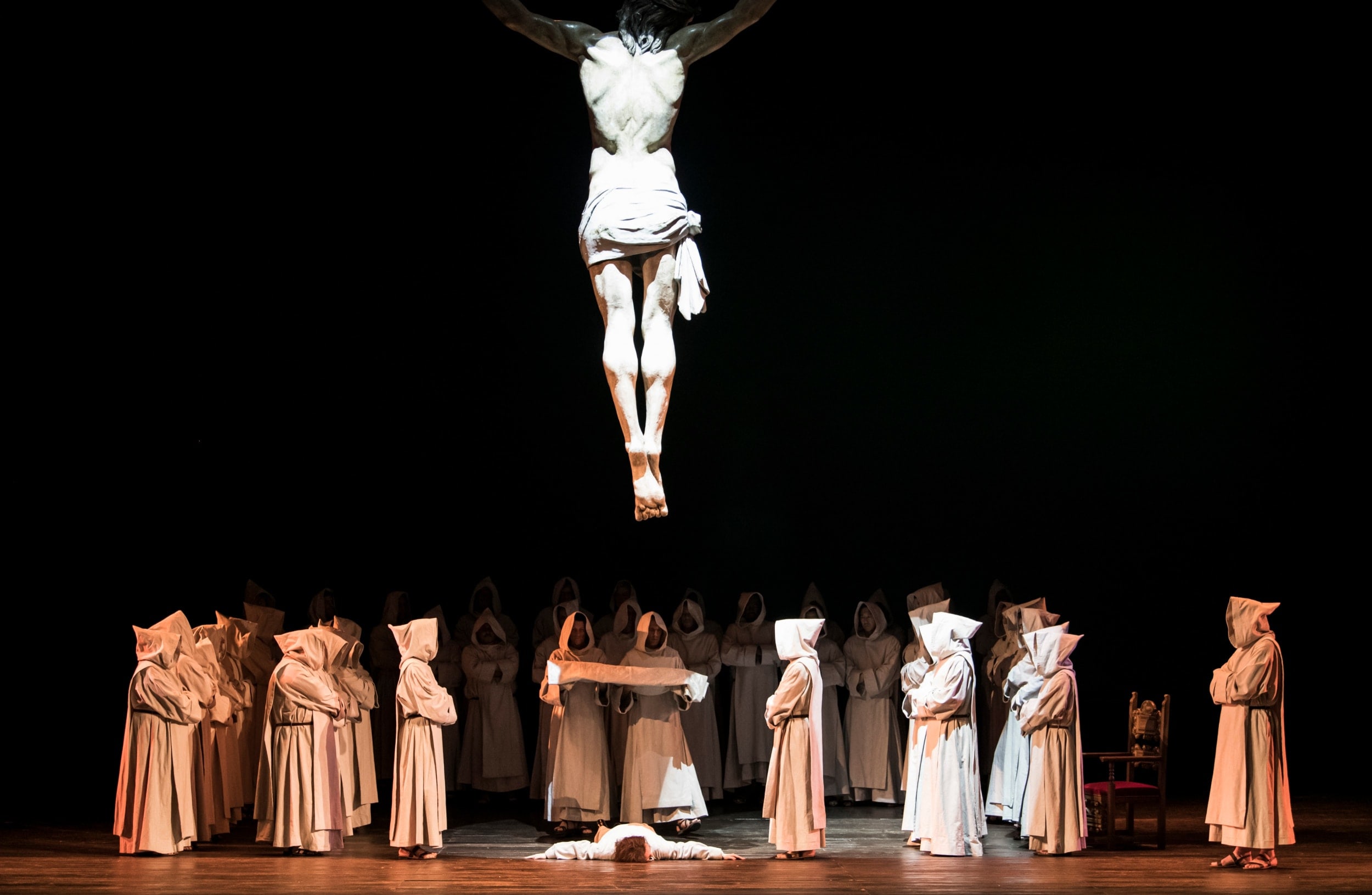 1/19 :
La Force du destin (saison 18/19)
© Julien Benhamou / OnP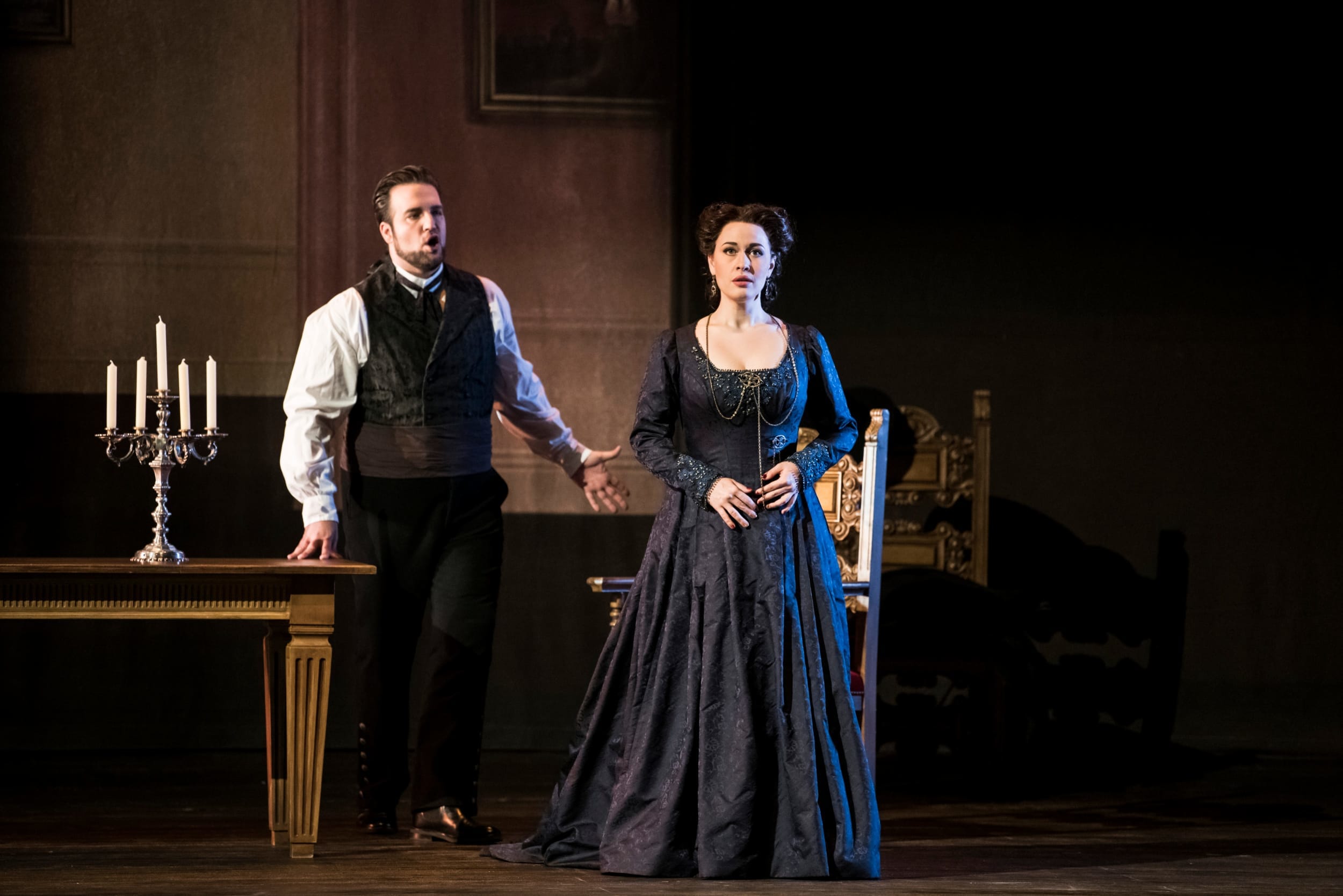 2/19 :
La Force du destin (saison 18/19) - Brian Jagde (Don Alvaro), Elena Stikhina (Donna Leonora)
© Julien Benhamou / OnP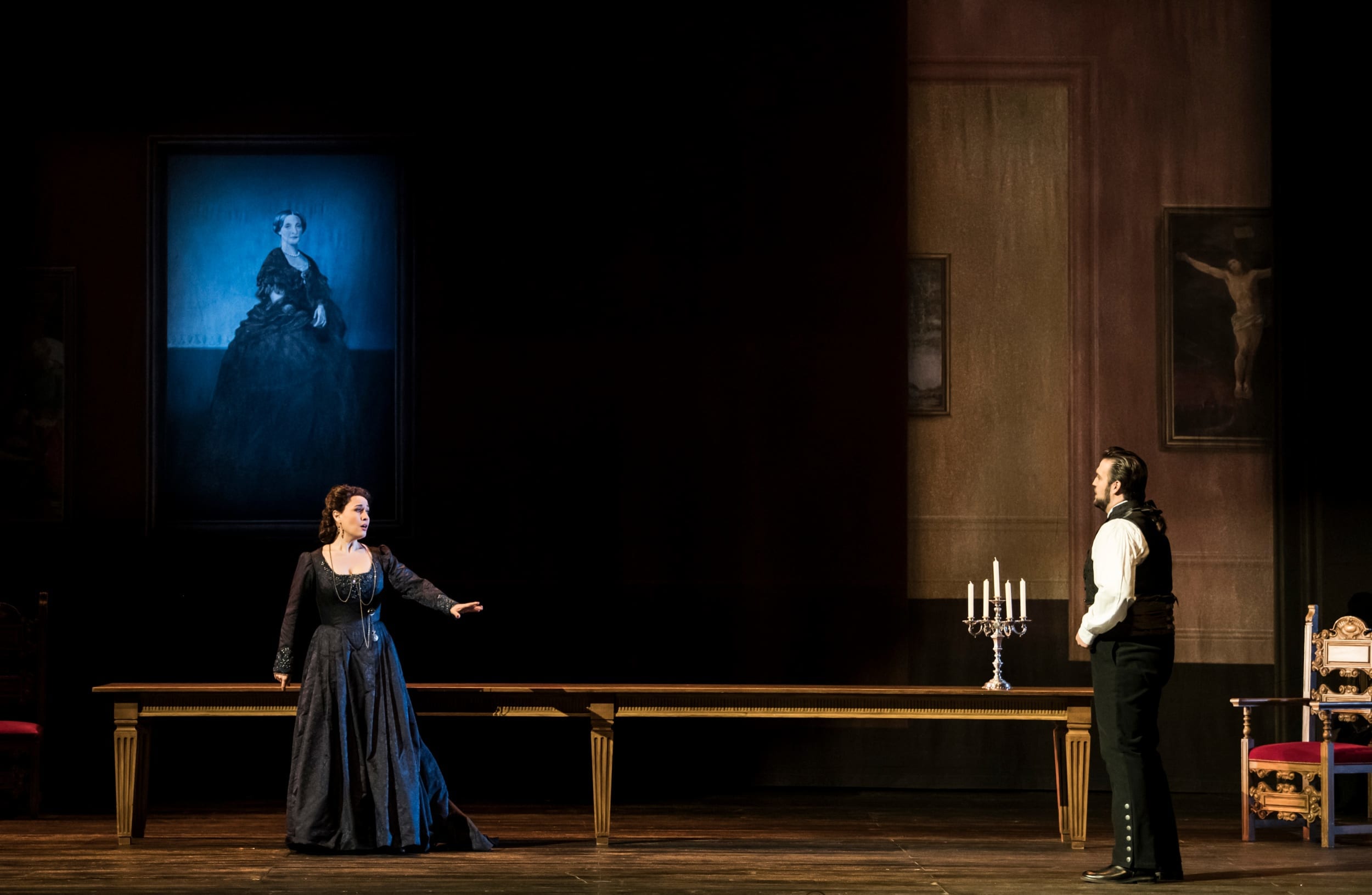 3/19 :
La Force du destin (saison 18/19) - Elena Stikhina (Donna Leonora), Brian Jagde (Don Alvaro)
© Julien Benhamou / OnP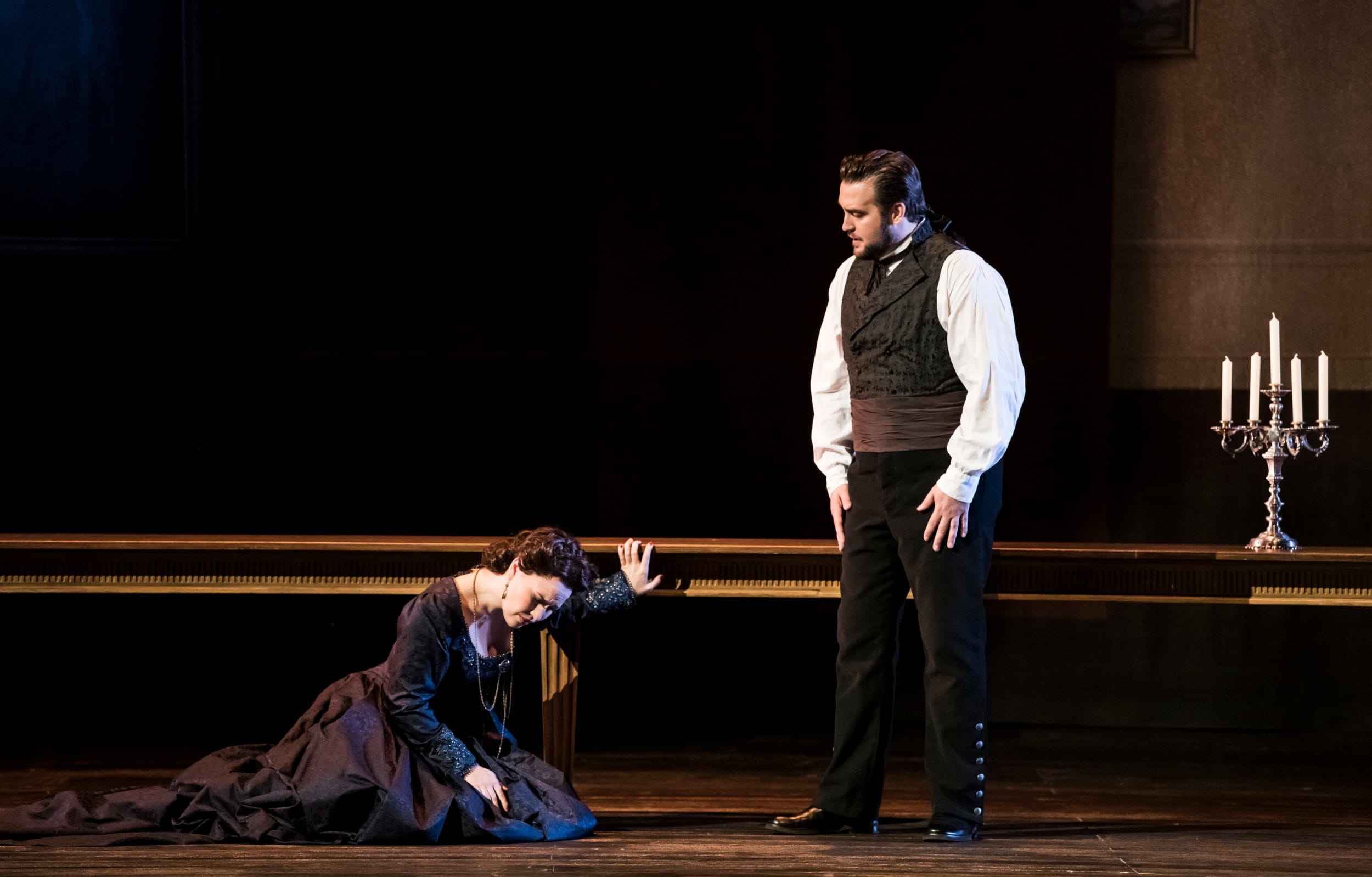 4/19 :
La Force du destin (saison 18/19) - Elena Stikhina (Donna Leonora), Brian Jagde (Don Alvaro)
© Julien Benhamou / OnP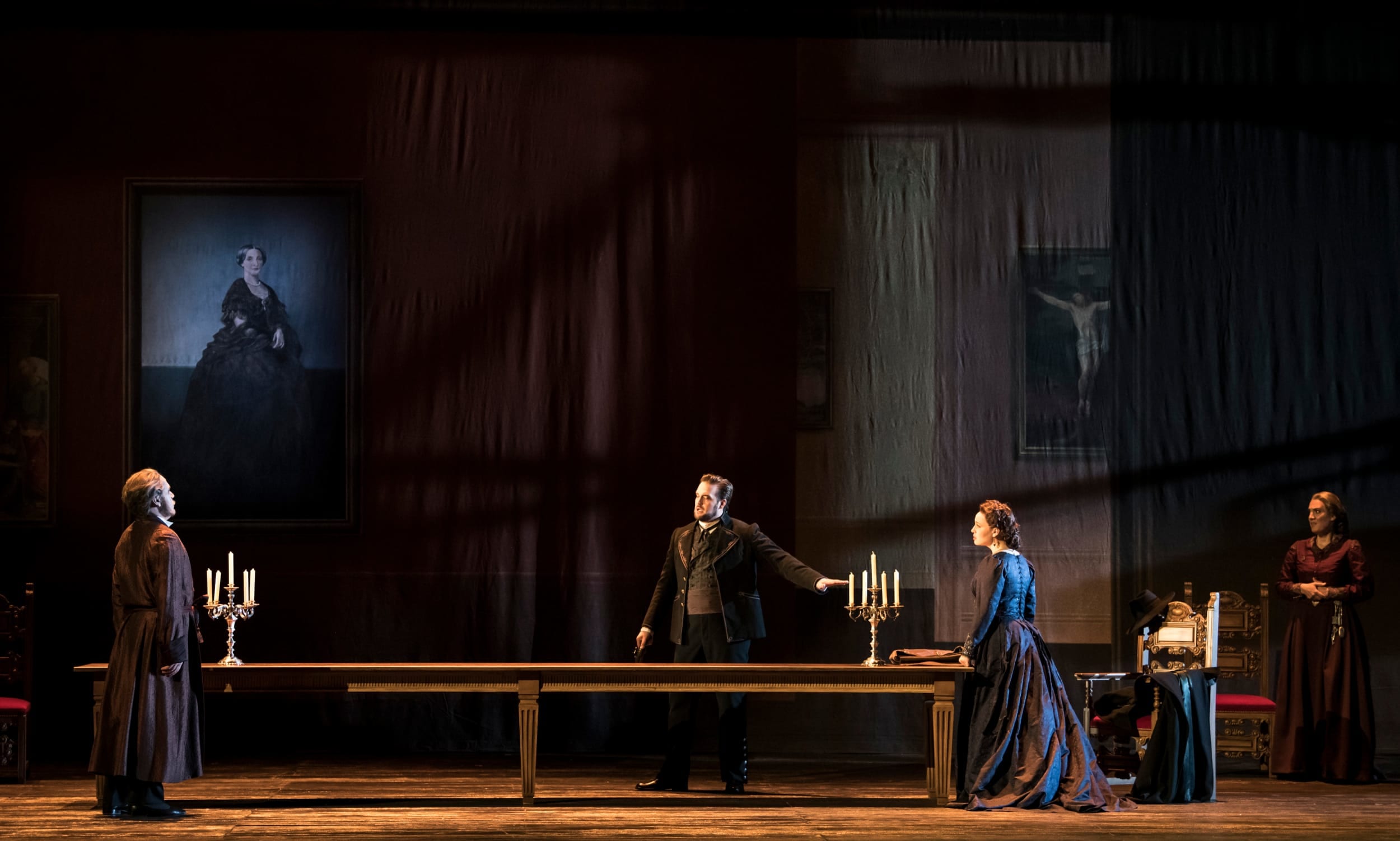 5/19 :
La Force du destin (saison 18/19) - Carlo Cigni (Il Marchese di Calatrava), Brian Jagde (Don Alvaro), Elena Stikhina (Donna Leonora)
© Julien Benhamou / OnP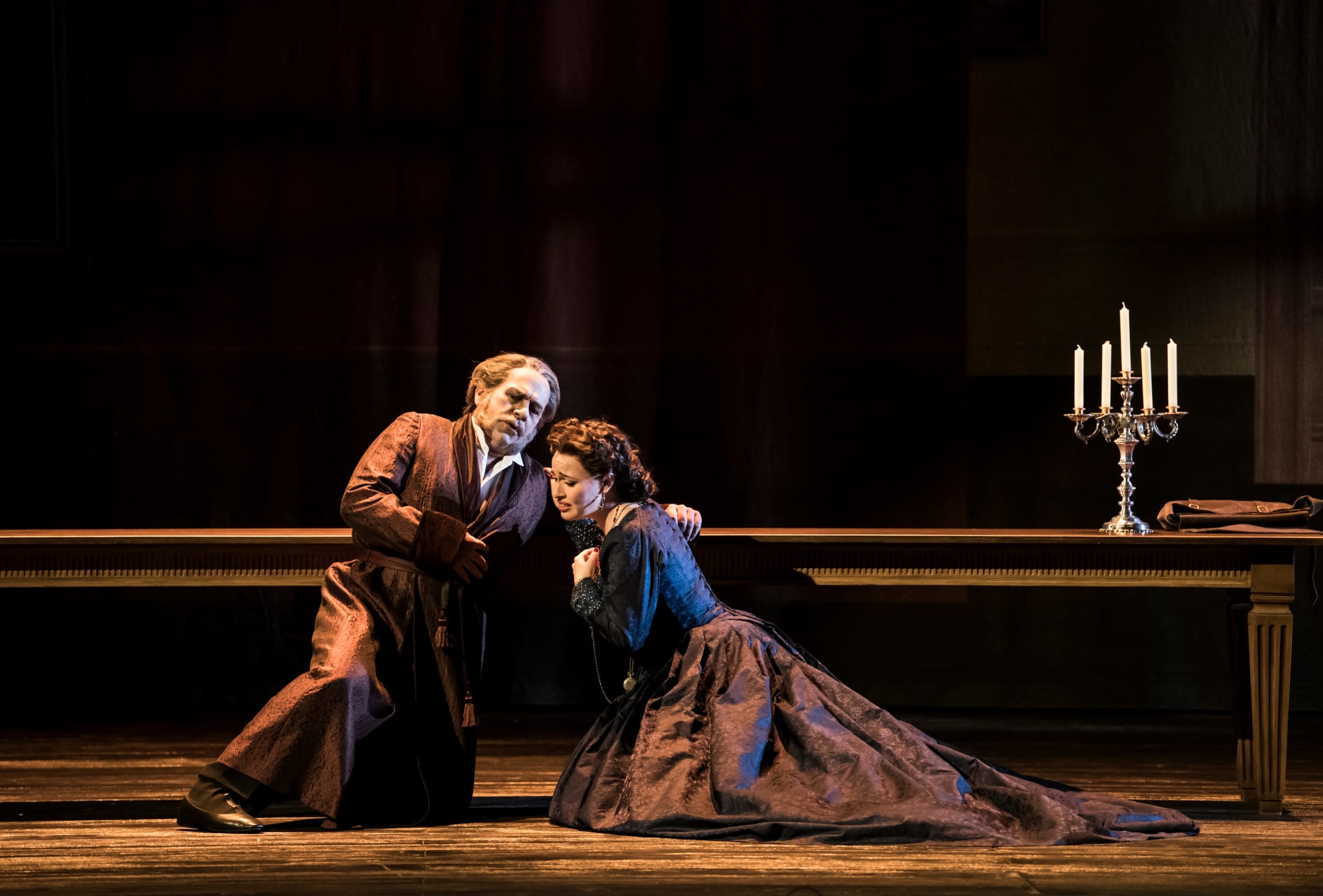 6/19 :
La Force du destin (saison 18/19) - Carlo Cigni (Il Marchese di Calatrava), Elena Stikhina (Donna Leonora)
© Julien Benhamou / OnP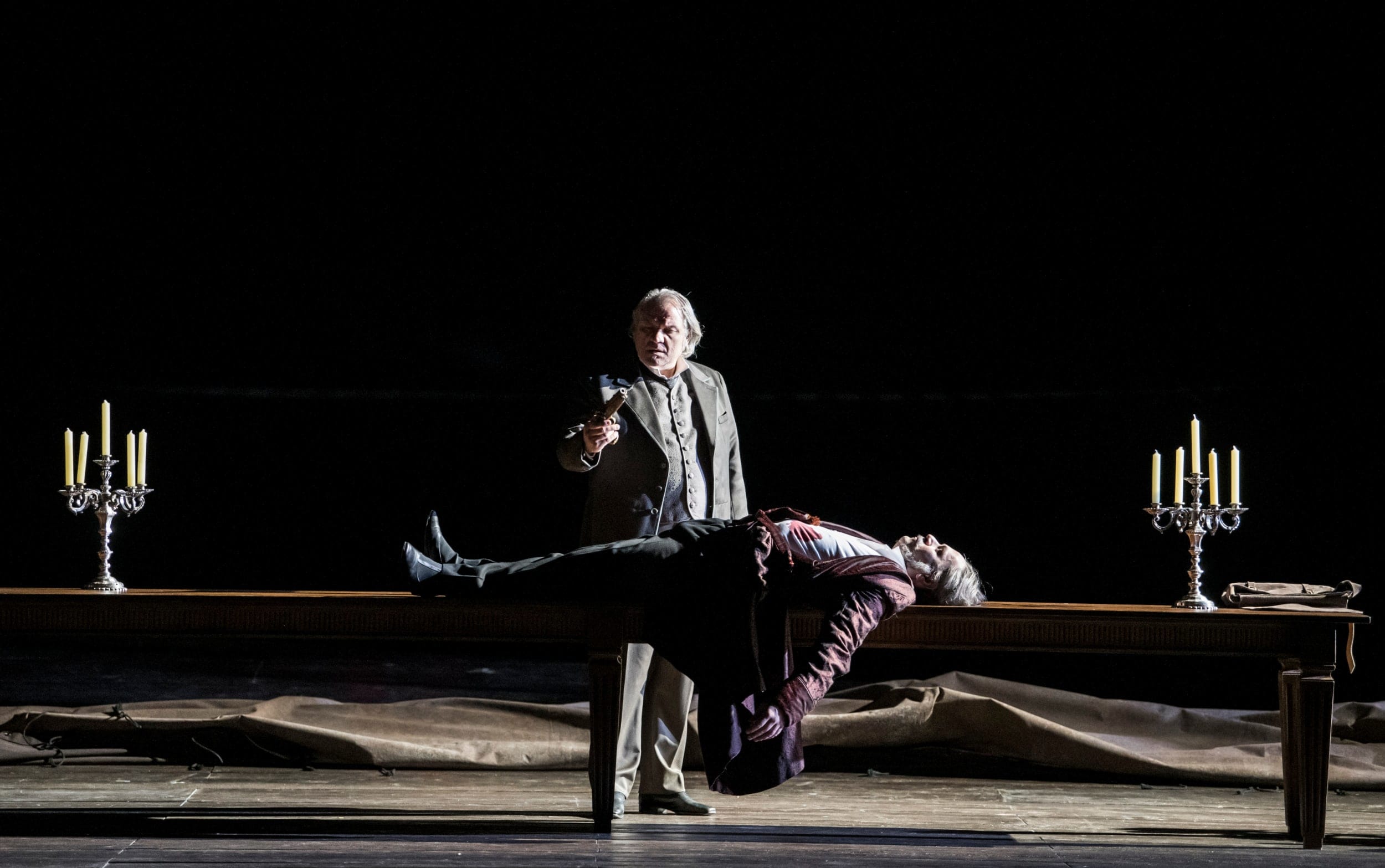 7/19 :
La Force du destin (saison 18/19) - Željko Lučić (Don Carlo di Vargas), Carlo Cigni (Il Marchese di Calatrava)
© Julien Benhamou / OnP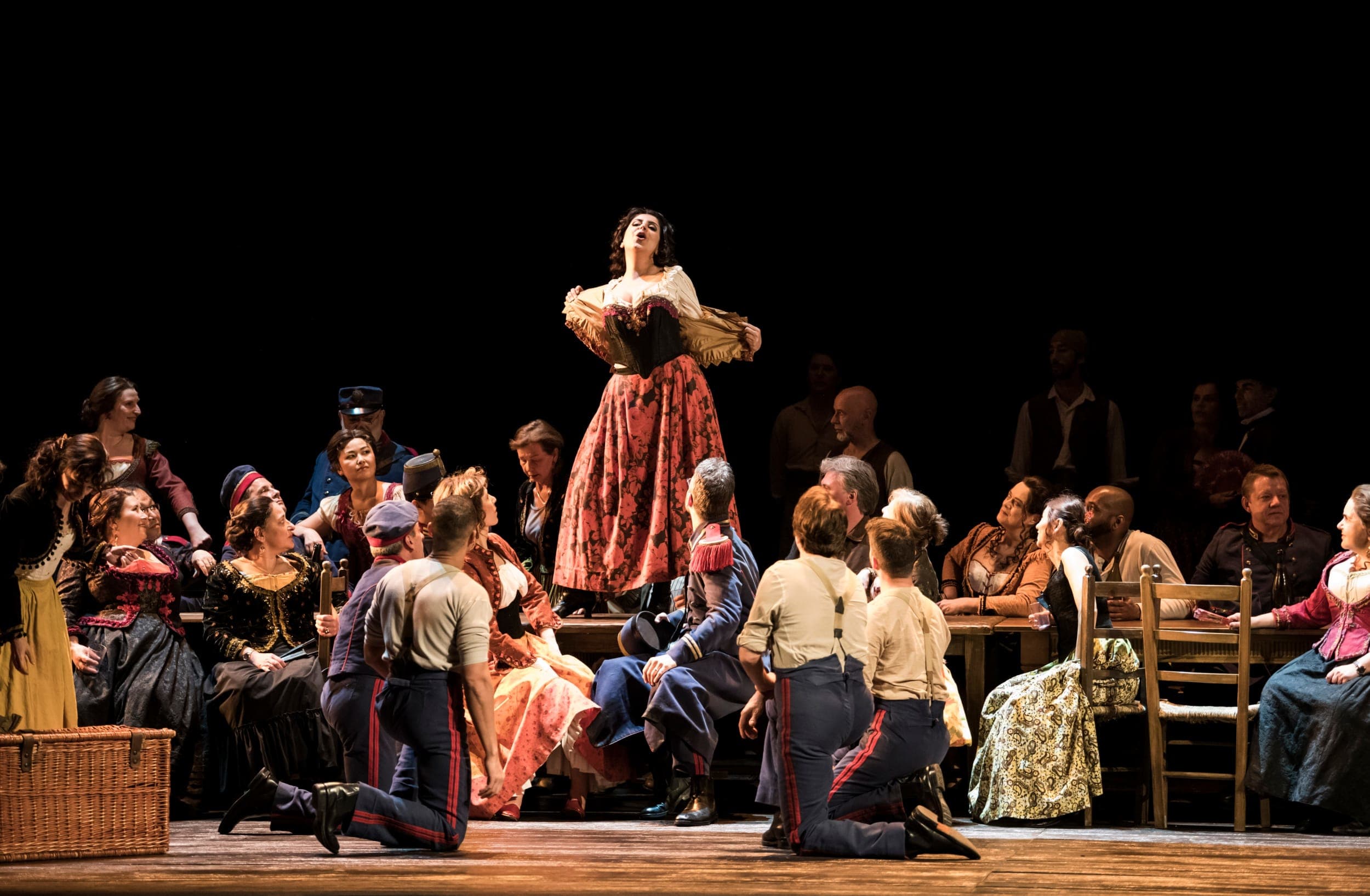 8/19 :
La Force du destin (saison 18/19) - Varduhi Abrahamyan (Preziosilla)
© Julien Benhamou / OnP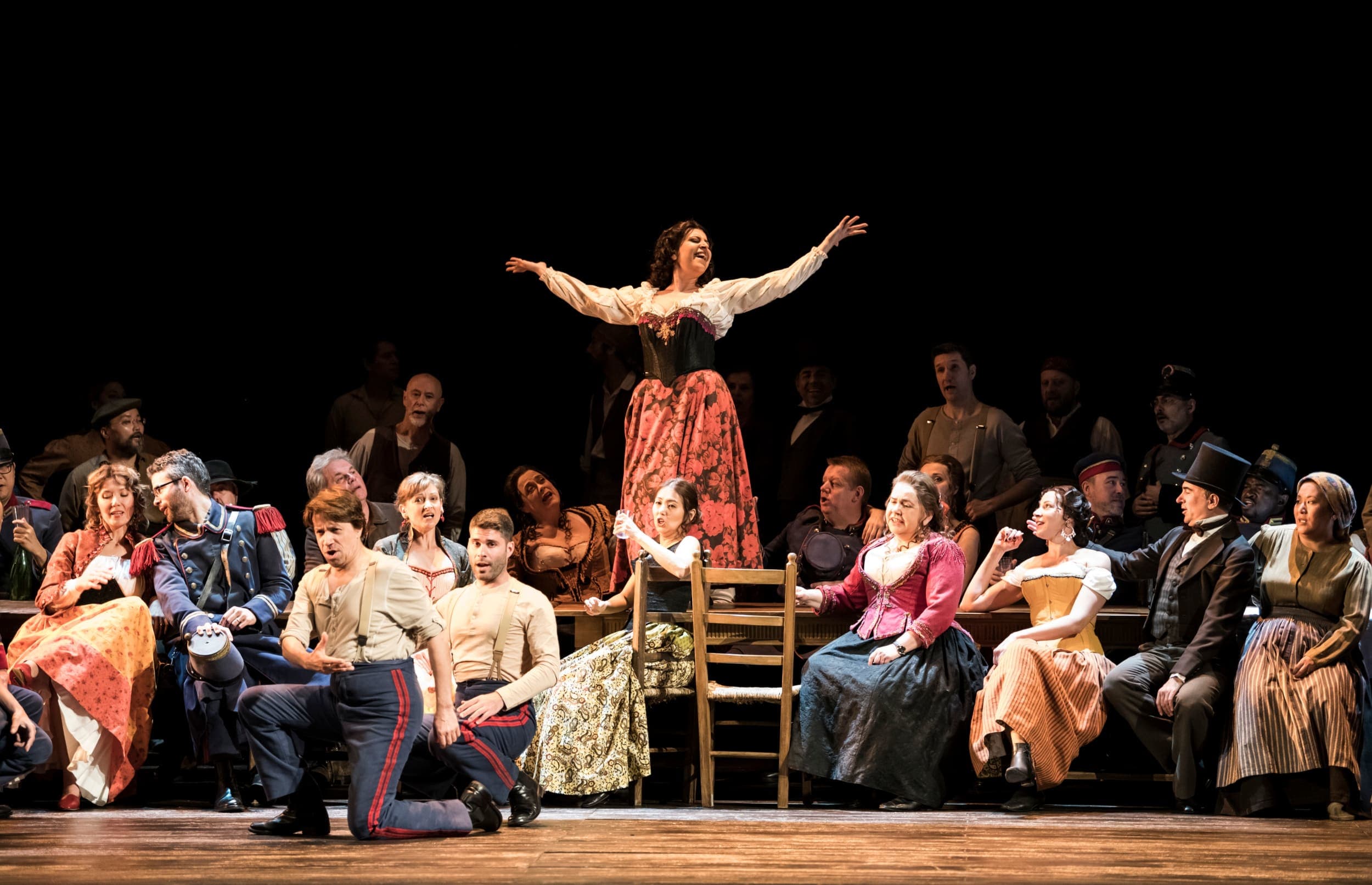 9/19 :
La Force du destin (saison 18/19) - Varduhi Abrahamyan (Preziosilla)
© Julien Benhamou / OnP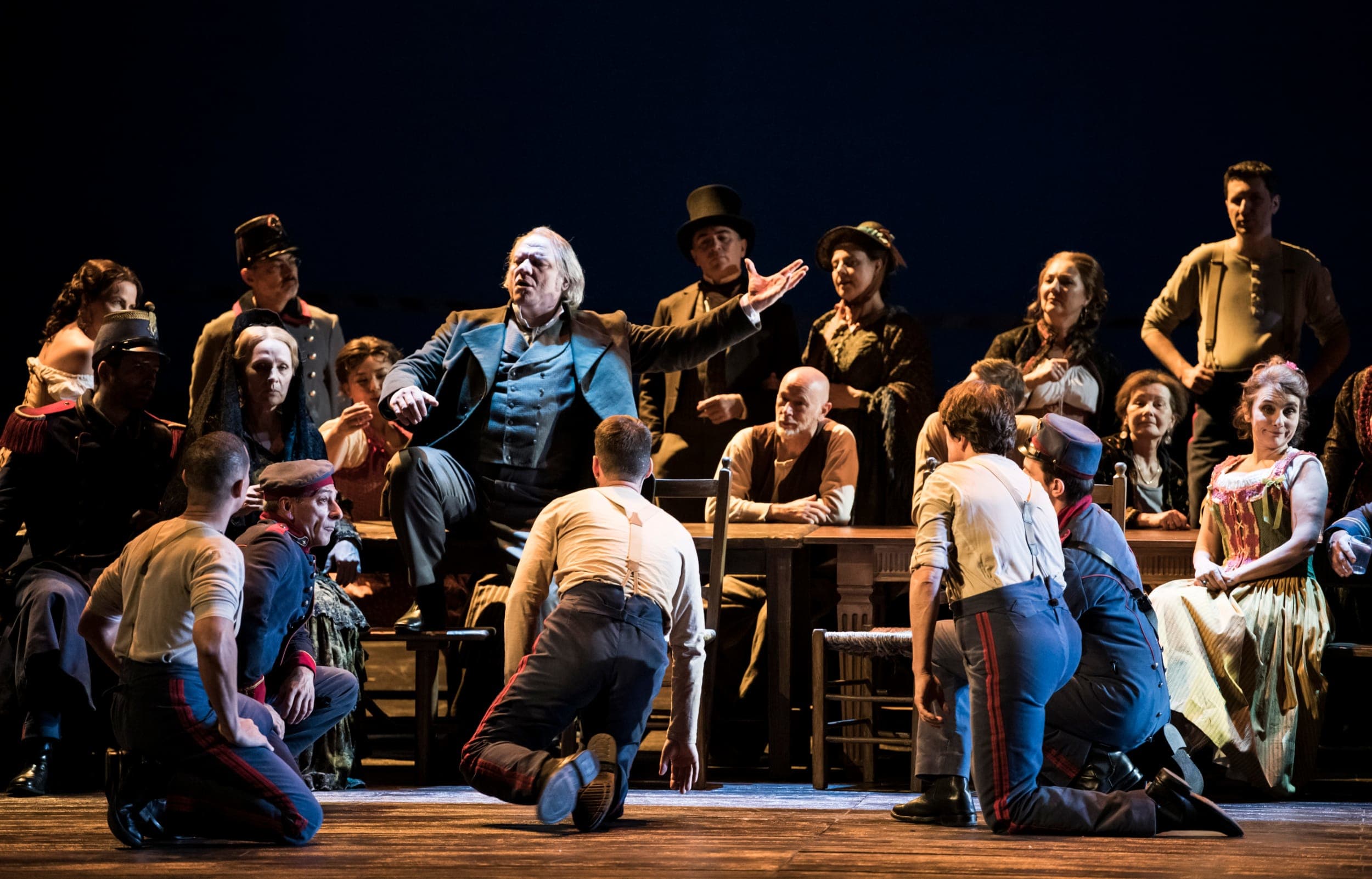 10/19 :
La Force du destin (saison 18/19) - Željko Lučić (Don Carlo di Varga)
© Julien Benhamou / OnP
11/19 :
La Force du destin (saison 18/19) - Varduhi Abrahamyan (Preziosilla), Željko Lučić (Don Carlo di Varga)
© Julien Benhamou / OnP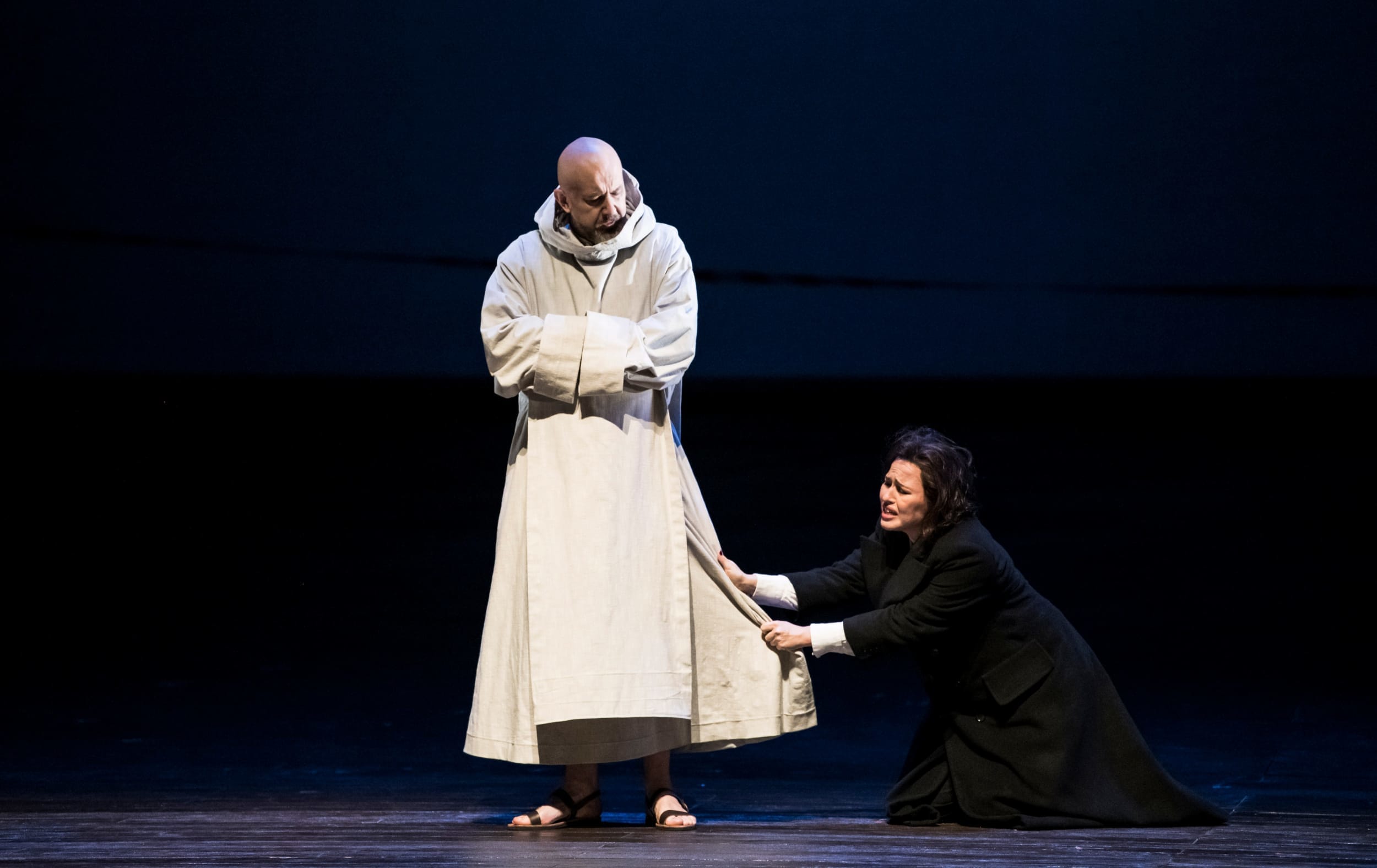 12/19 :
La Force du destin (saison 18/19) - Rafal Siwek (Padre Guardiano), Elena Stikhina (Donna Leonora)
© Julien Benhamou / OnP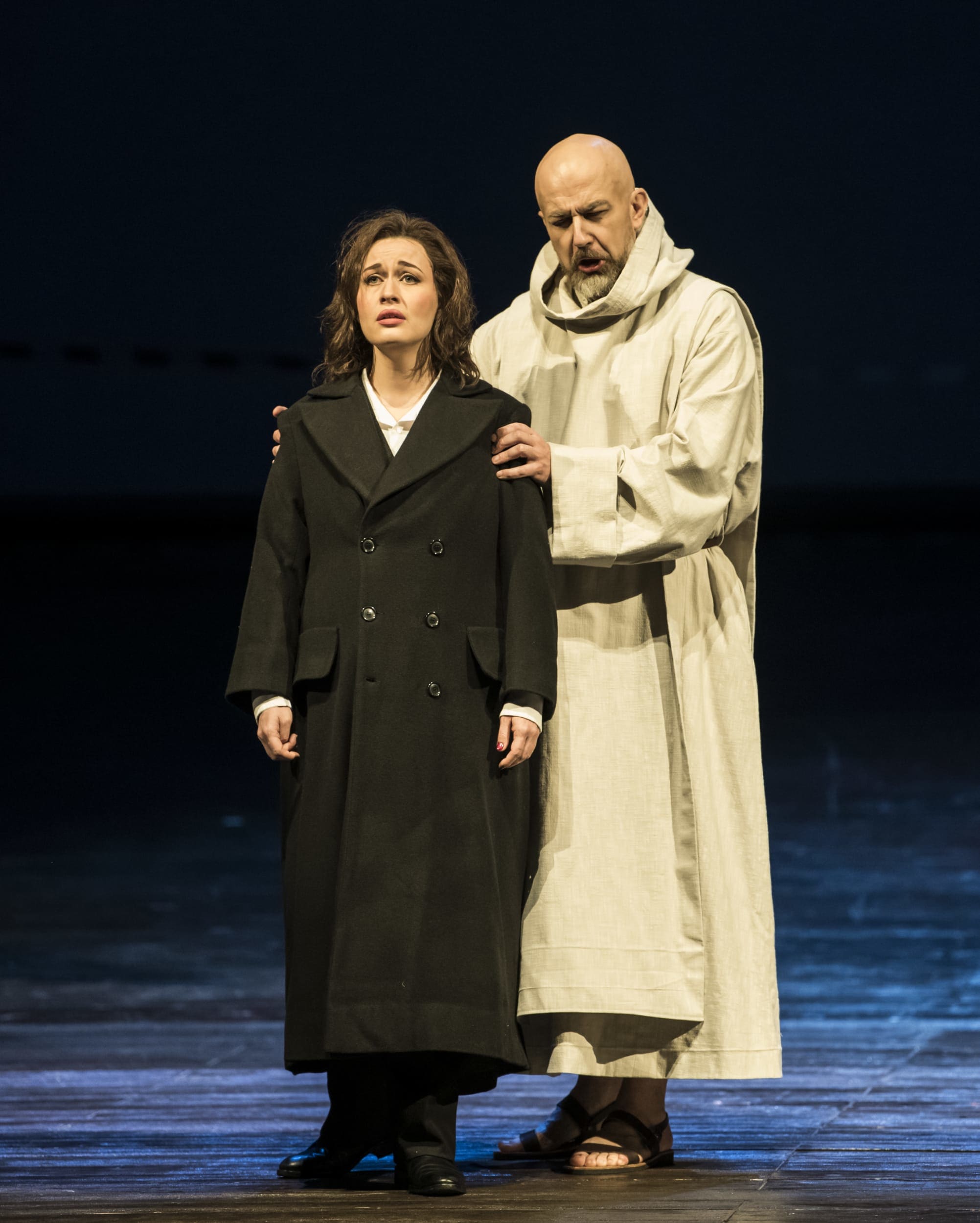 13/19 :
La Force du destin (saison 18/19) - Elena Stikhina (Donna Leonora), Rafal Siwek (Padre Guardiano)
© Julien Benhamou / OnP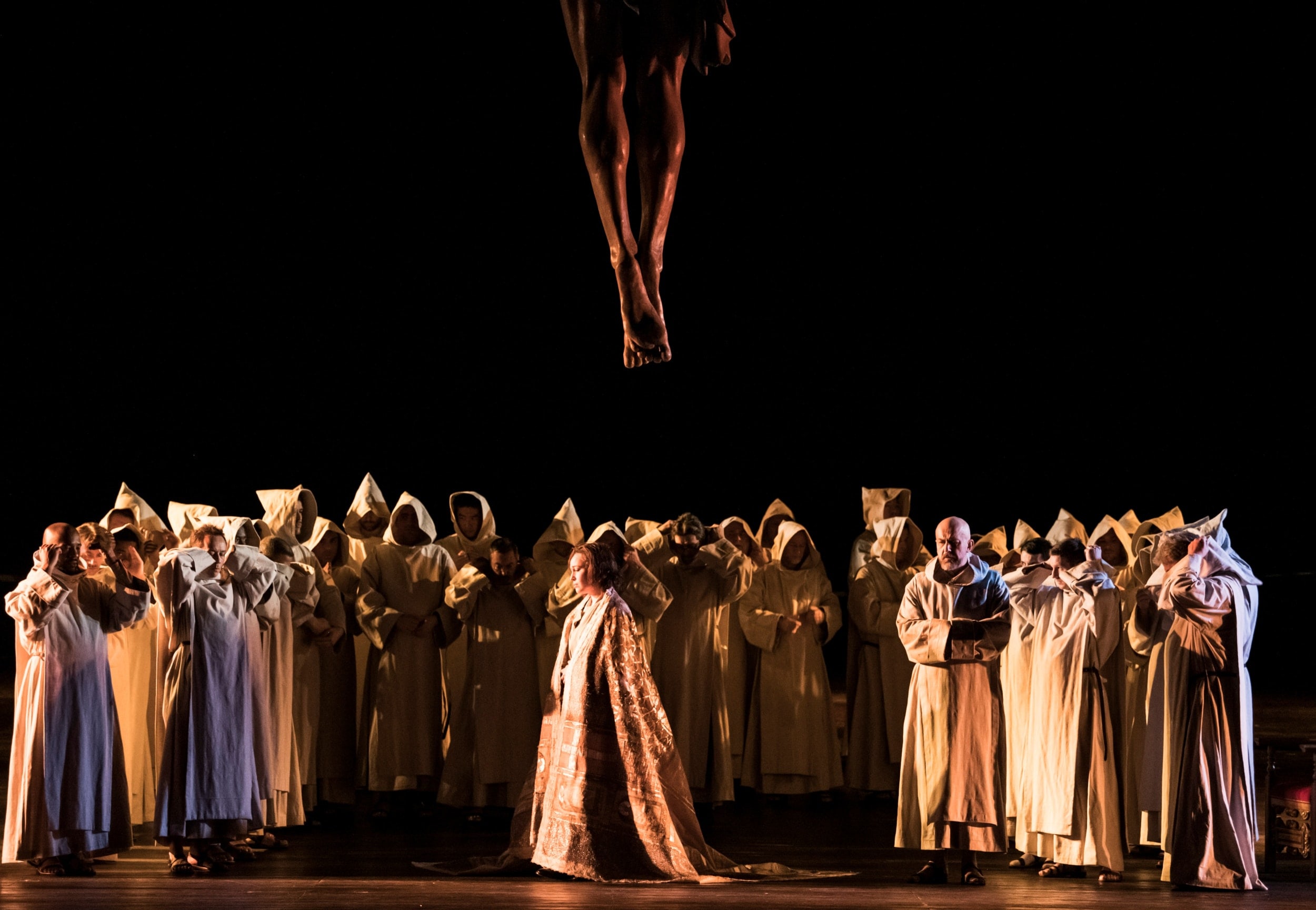 14/19 :
La Force du destin (saison 18/19) - Elena Stikhina (Donna Leonora)
© Julien Benhamou / OnP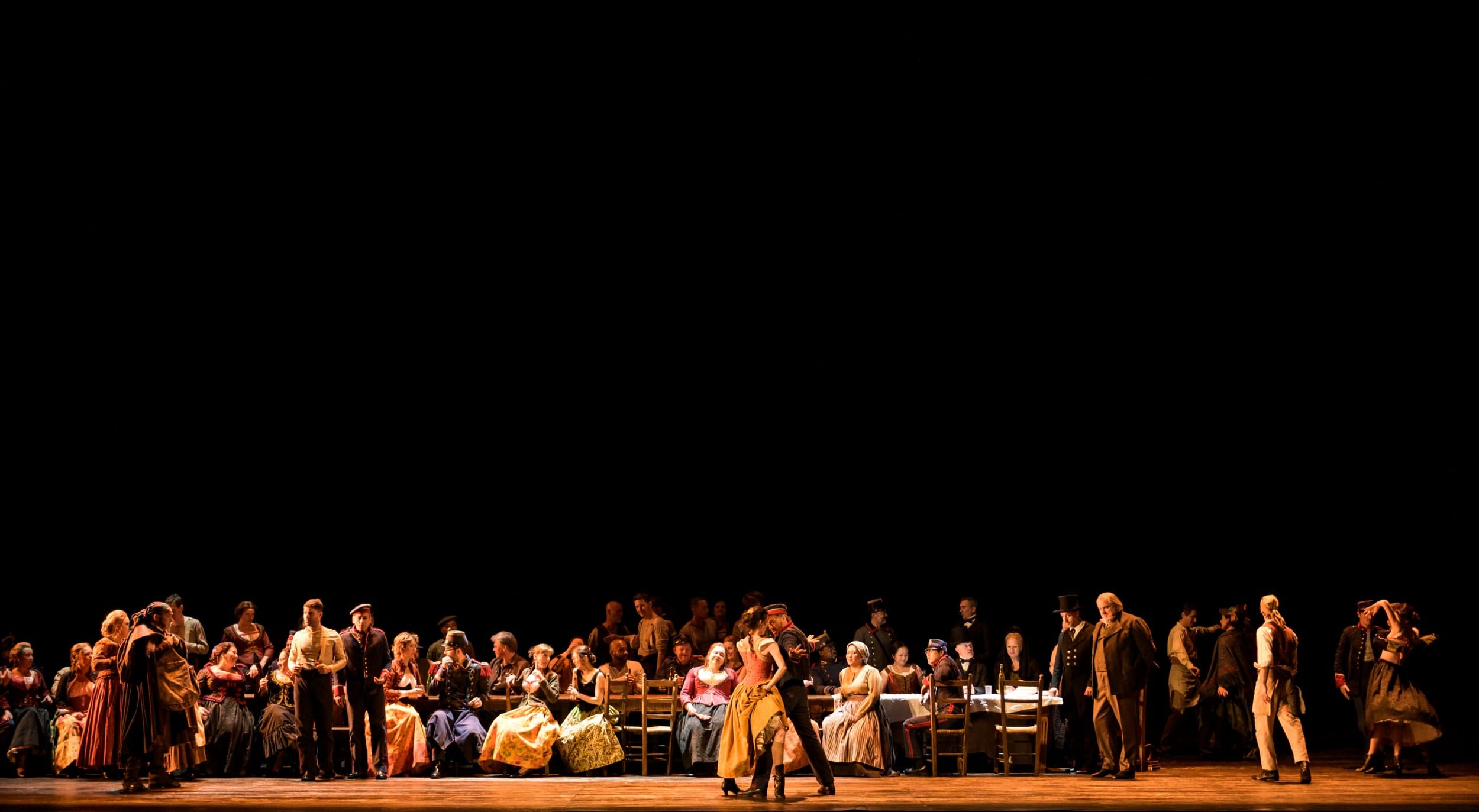 15/19 :
La Force du destin (saison 18/19)
© Julien Benhamou / OnP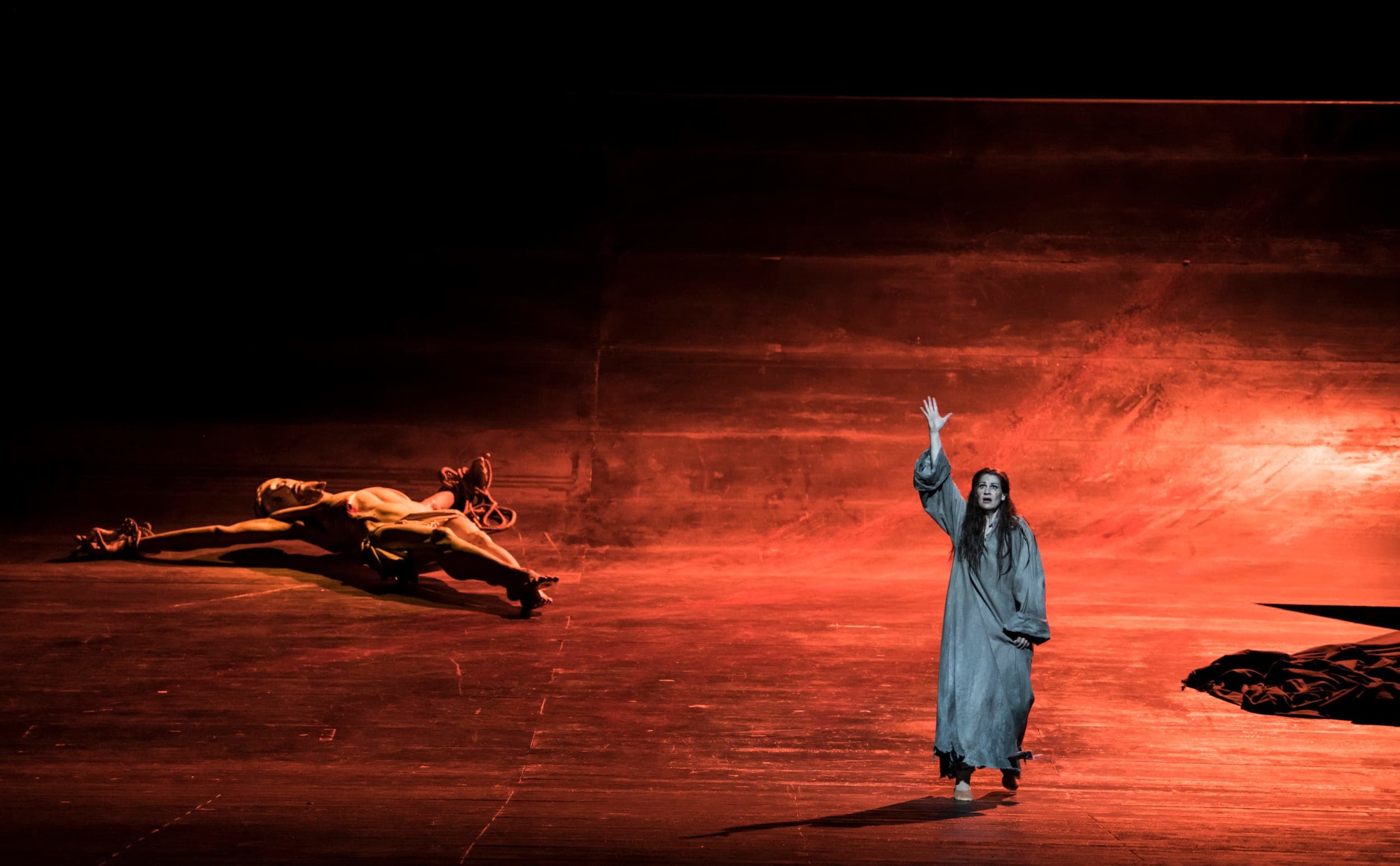 16/19 :
La Force du destin (saison 18/19) - Anja Harteros
© Julien Benhamou / OnP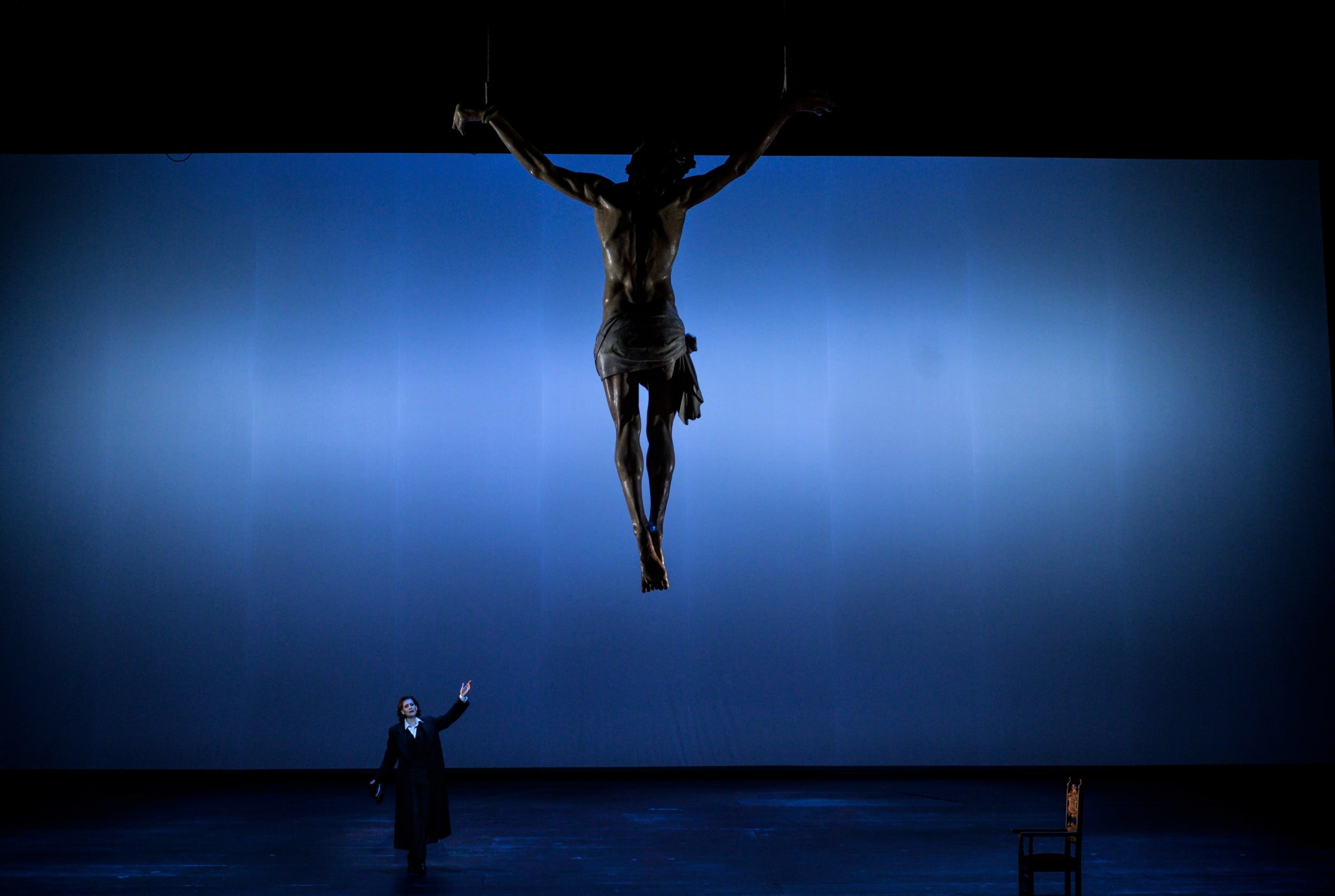 17/19 :
La Force du destin (saison 18/19) - Anja Harteros
© Julien Benhamou / OnP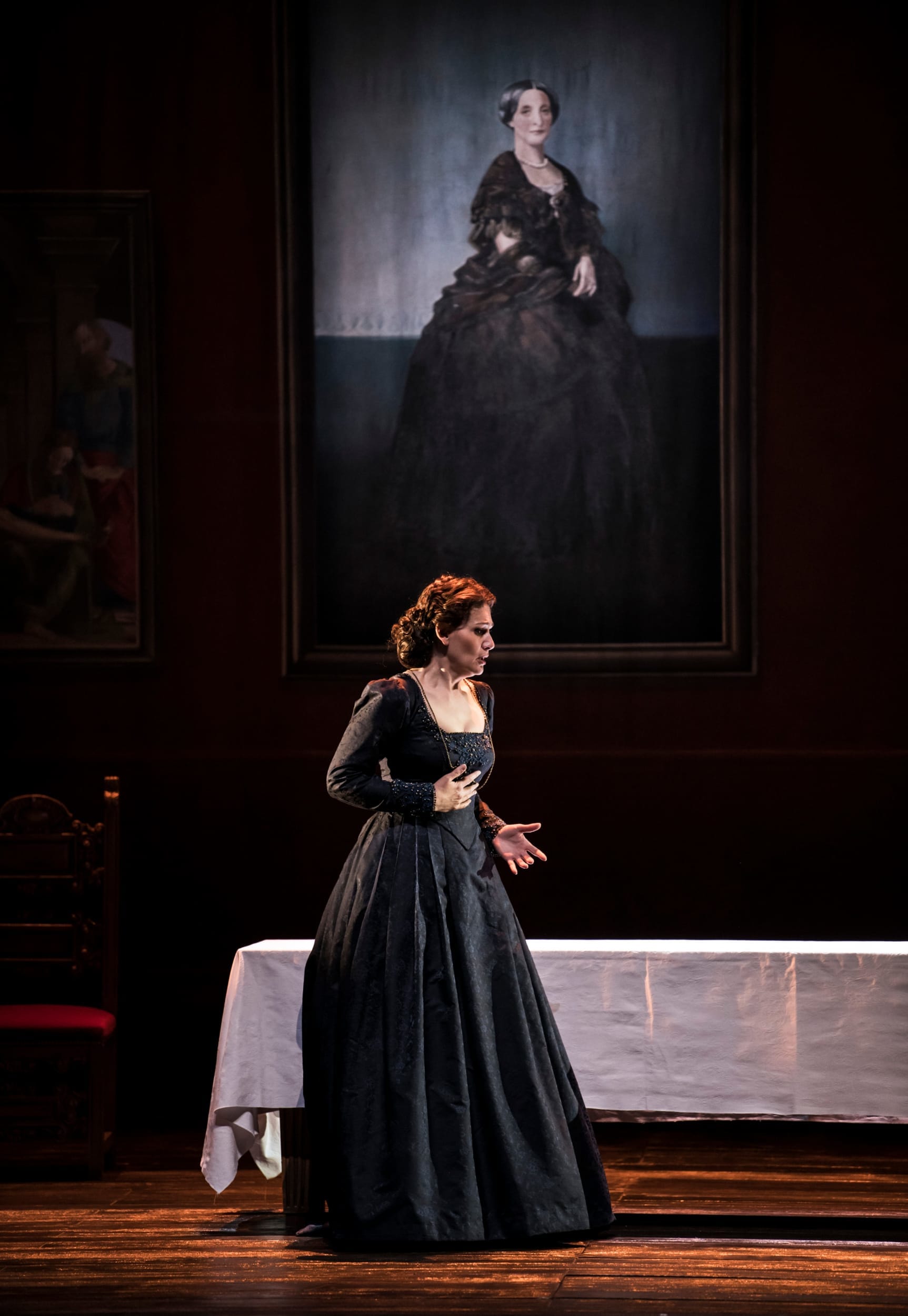 18/19 :
La Force du destin (saison 18/19) - Anja Harteros
© Julien Benhamou / OnP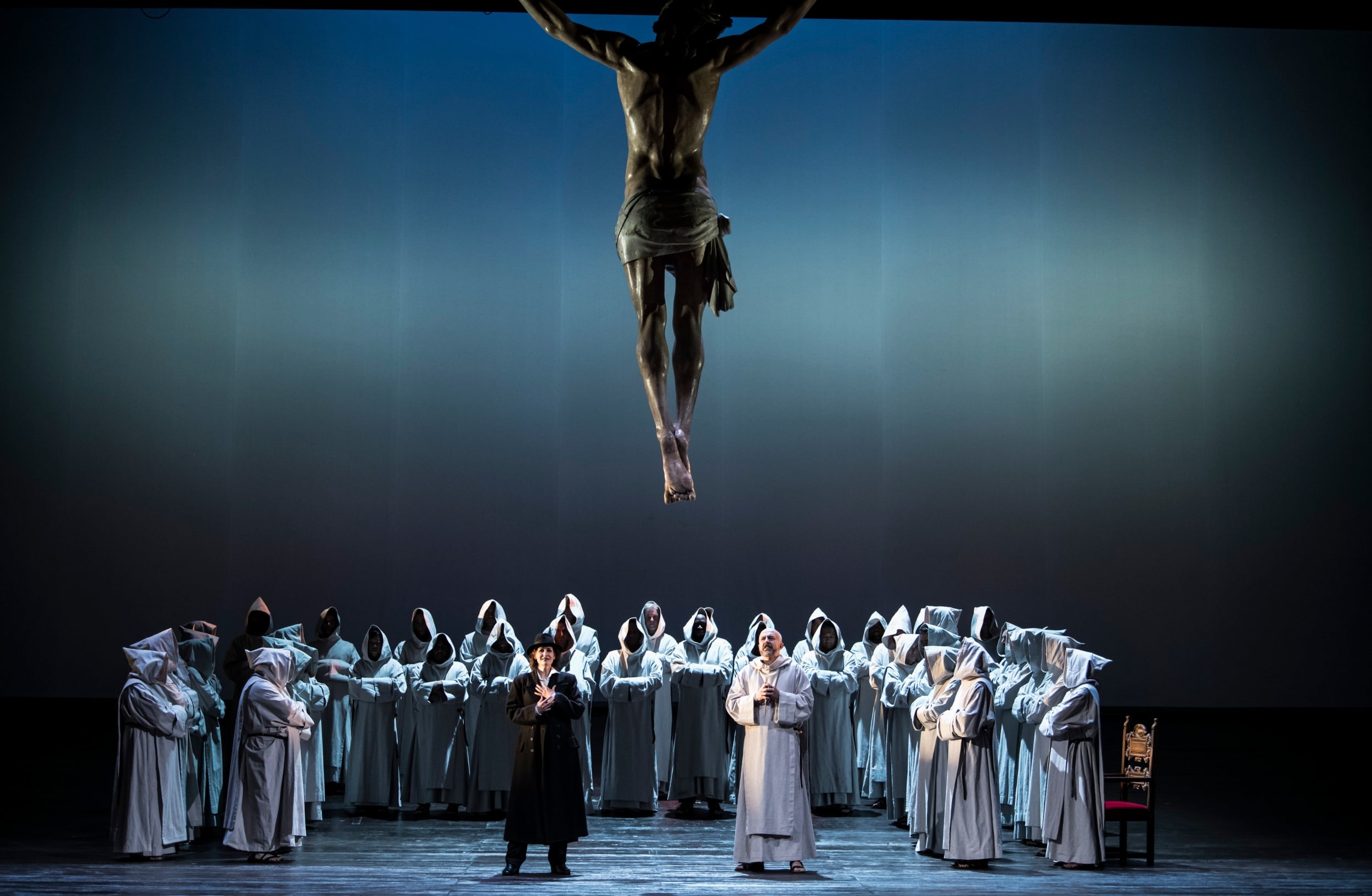 19/19 :
La Force du destin (saison 18/19) - Anja Harteros
© Julien Benhamou / OnP
[TRAILER] LA FORCE DU DESTIN by Giuseppe Verdi
Audio clips
La Force du destin (saison 18/19) - Acte 3 - B. Jagde, Z. Lučić
La Force du destin (Giuseppe Verdi)
La Force du destin (saison 18/19)- Acte 3 - B. Jagde, Z. Lučić
Media coverage
La force du destin à l'Opéra Bastille, splendide célébration de la musique de verdi.

Toute La Culture, 2019
Find this show in the following subscriptions