Il Trovatore
Opéra Bastille - from 21 January to 17 February 2023
Il Trovatore
Opera Giuseppe Verdi
Sales open on 20 September 2022 at 12h00
Book Subscribe Option booking This production is no longer available for subscription
Personal offers for this show
Opéra Bastille - from 21 January to 17 February 2023
Language : Italian
Surtitle : French / English
Opening night : 21 Jan. 2023
About
In few words:
In the wake of Rigoletto, Verdi's one aspiration was to do something new. Yet despite his eagerness, the project of adapting the Spanish playwright Antonio Garcia Gutiérrez's El Trovado, a play with a rocambolesque plot set in medieval Spain and featuring troubadours along with a gypsy's curse, inspired his librettist, Salvatore Cammarano, with only mild enthusiasm. However, Verdi succeeded in transcending this story of love and death through the vertiginous beauty of his music: since its first performance in 1853, this particularly inspired work has become one of the mainstays of the repertoire. Thanks to the clarity of his staging, set amid the noise and fury of a fratricidal war, Àlex Ollé makes night, castles, soldiers, pyres and eternal hatred instantly believable.
CHARACTERS
Ferrando: Captain of the Count di Luna's guard
Leonora: Lady-in-waiting to the Princess of Aragon
Ines: Leonora's confidante
The Count di Luna: A young nobleman of Aragon
Manrico: A troubadour, he is Count di Luna's political rival and rival in love
Azucena: A gypsy, believed to be Manrico's mother
Ruiz: A partisan of Manrico
Opening

First part

75 mn

Intermission

30 mn

Second part

70 mn

End
Il Trovatore

Opera in four parts (1853)

After Antonio García Gutiérrez

Whether you're a member of Arop or not, the friends of the Opera can reserve seats for you on all performance dates, including those not yet open for sale and those announced as sold out.
Gallery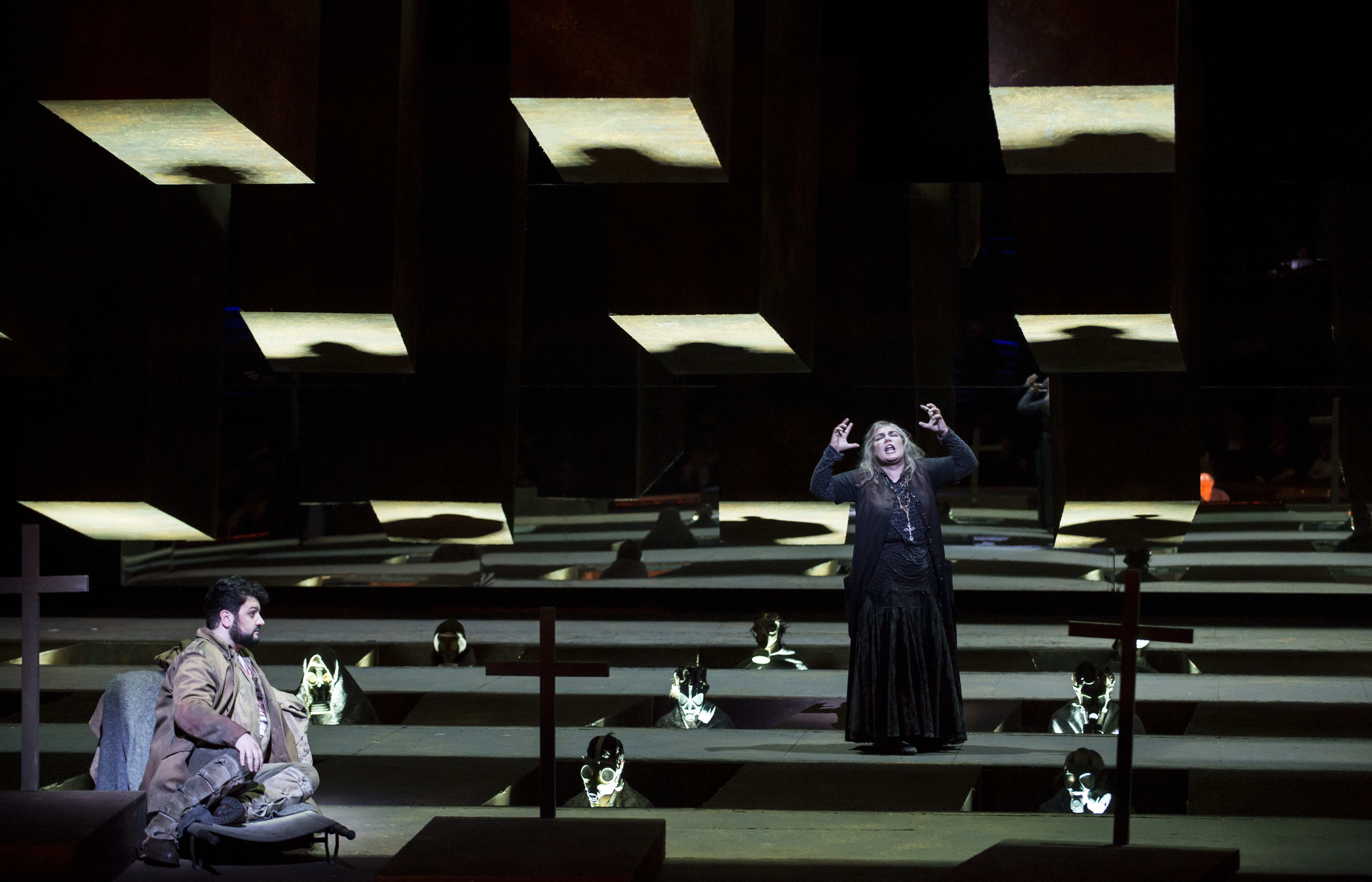 1/18 :
Le Trouvère (Saison 17/18)
© Julien Benhamou / OnP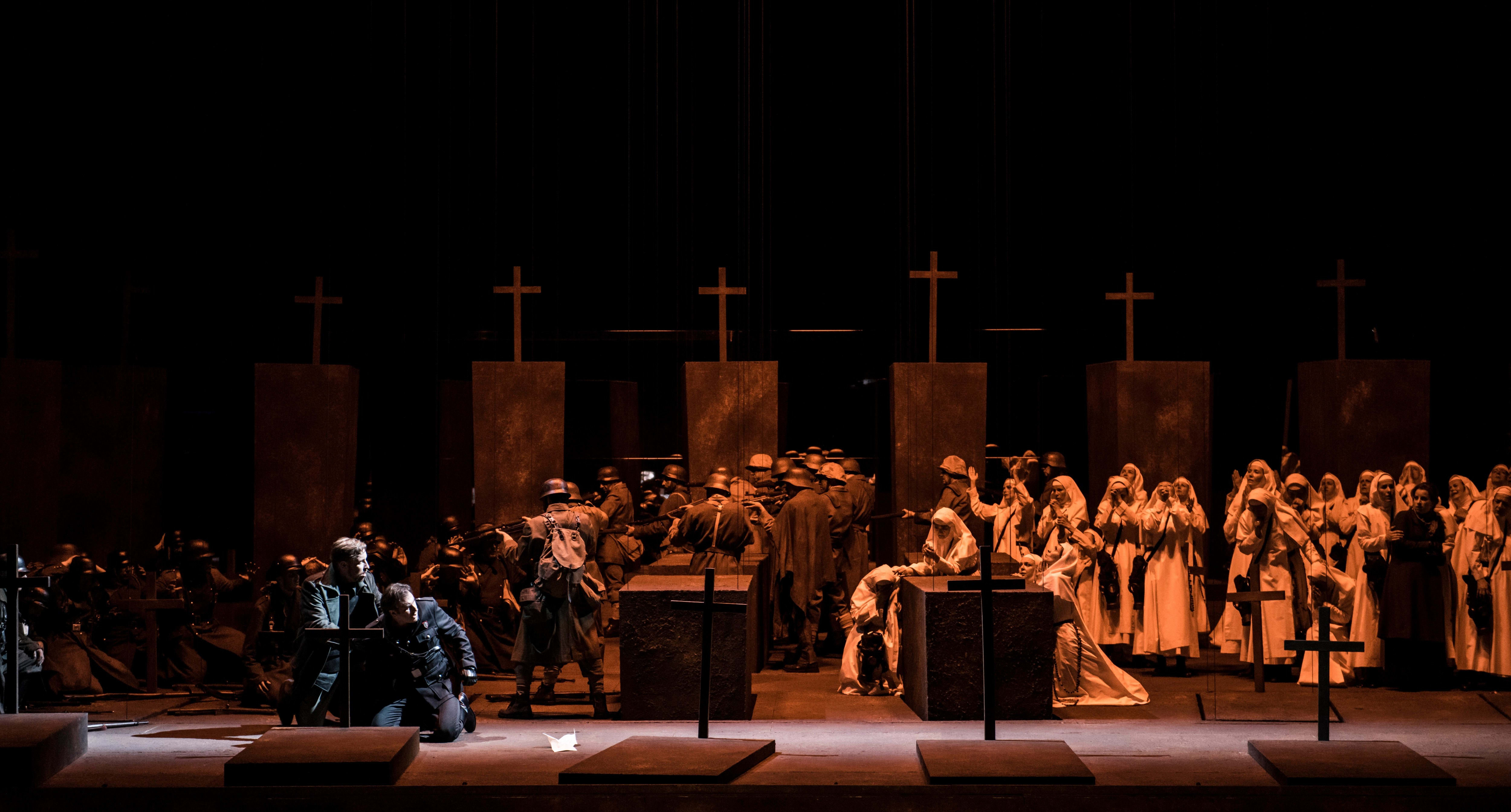 2/18 :
Le Trouvère (Saison 17/18)
© Julien Benhamou / OnP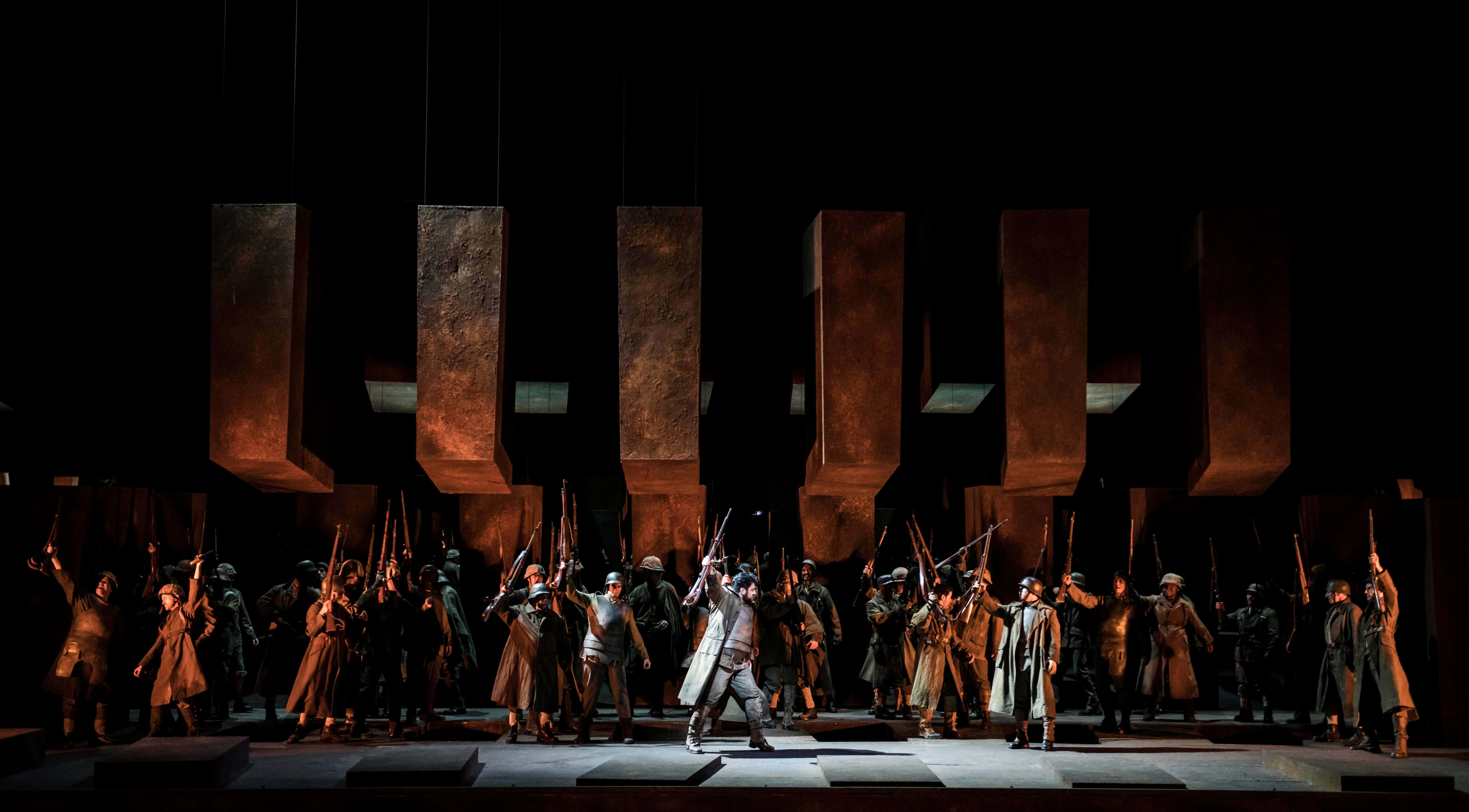 3/18 :
Le Trouvère (Saison 17/18)
© Julien Benhamou / OnP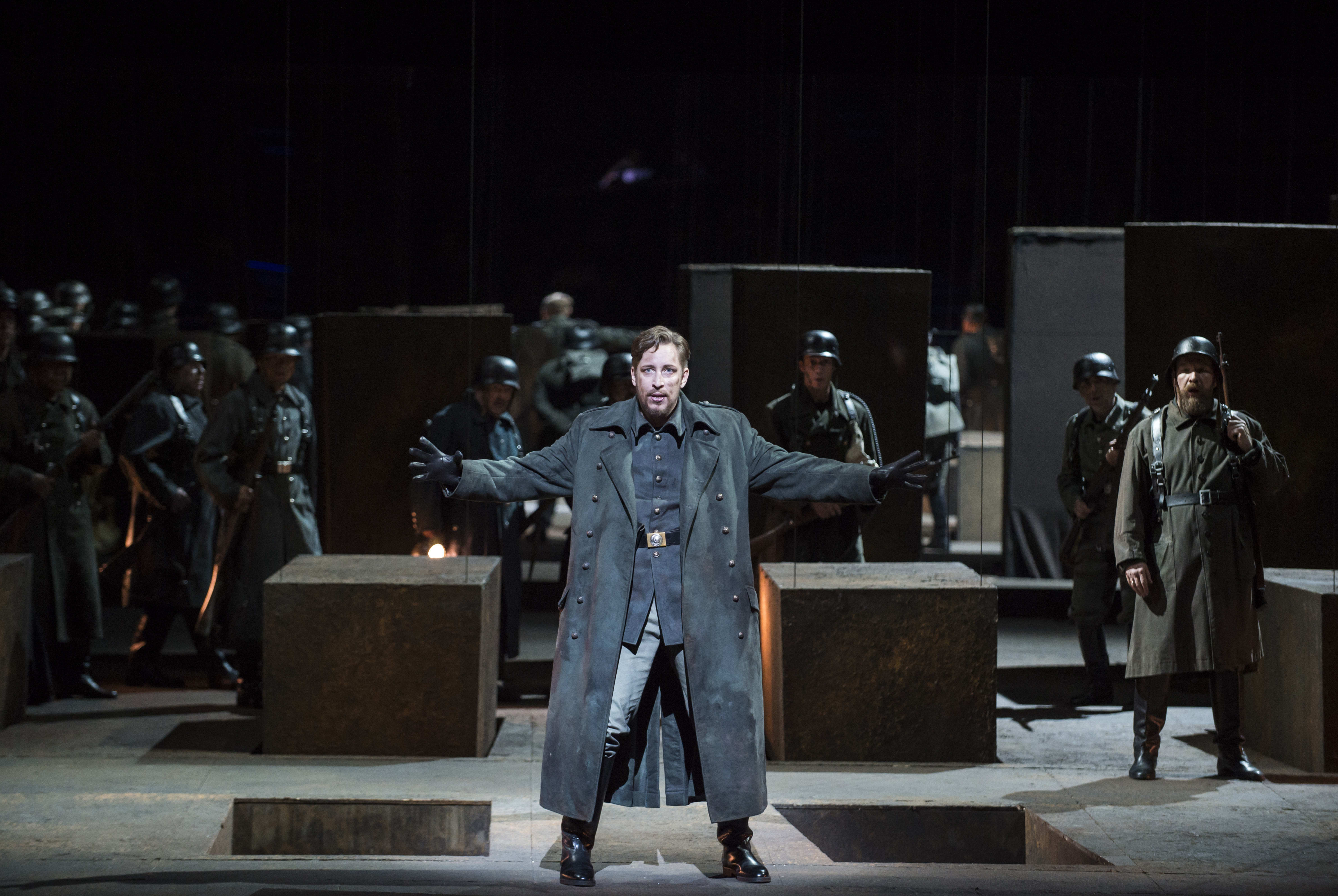 4/18 :
Le Trouvère (Saison 17/18)
© Julien Benhamou / OnP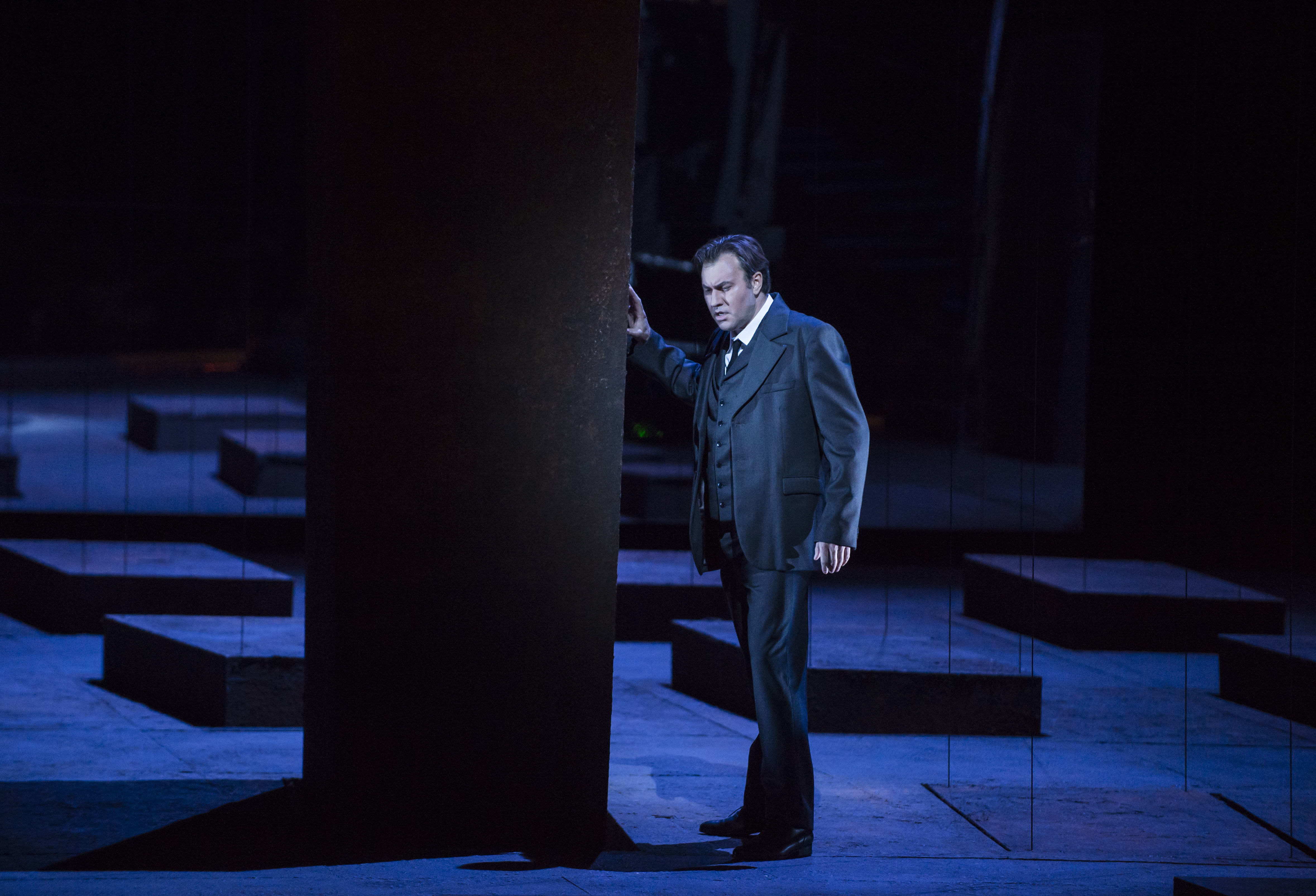 5/18 :
Le Trouvère (Saison 17/18)
© Julien Benhamou / OnP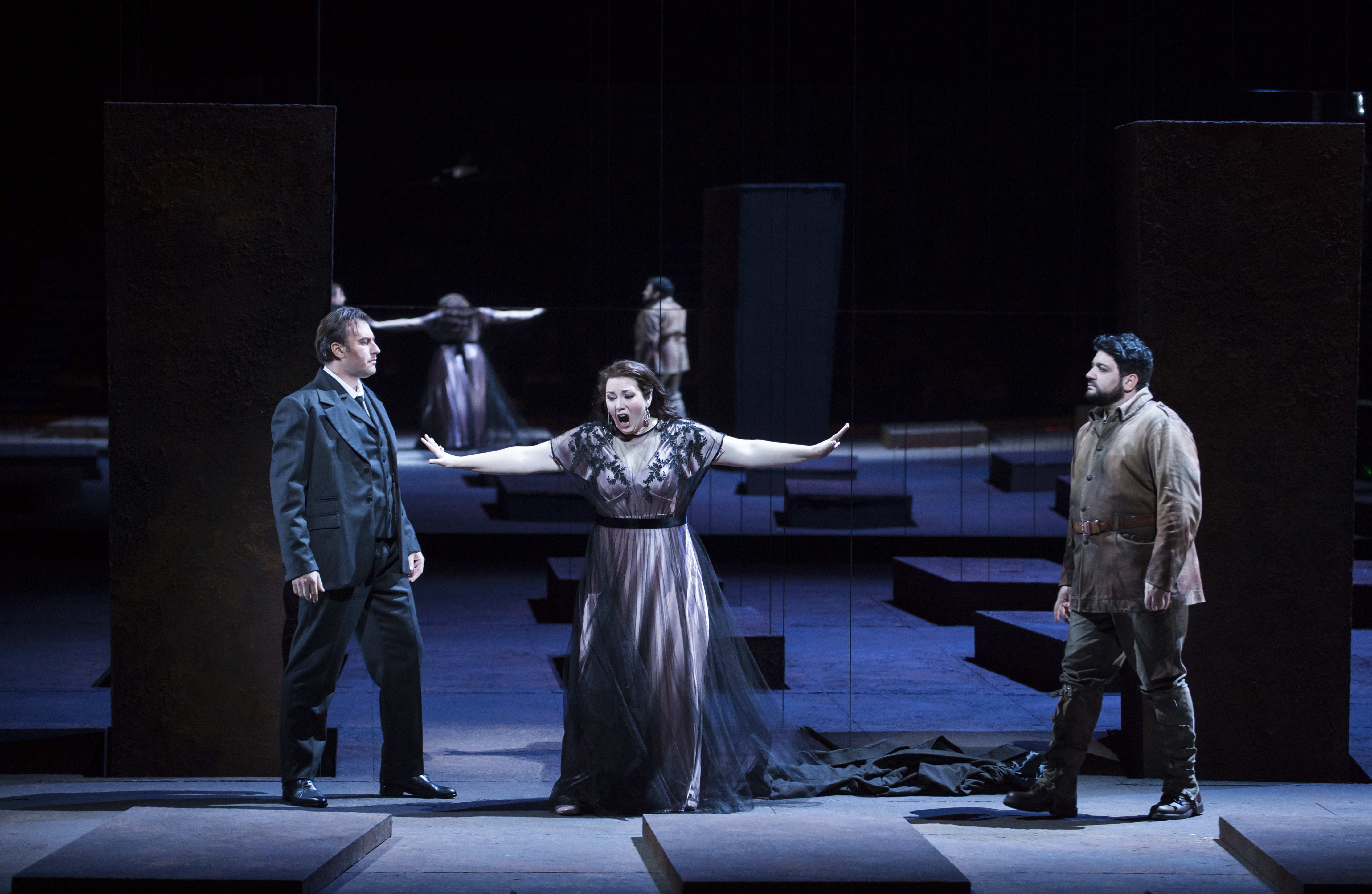 6/18 :
Le Trouvère (Saison 17/18)
© Julien Benhamou / OnP
7/18 :
Le Trouvère (Saison 17/18)
© Julien Benhamou / OnP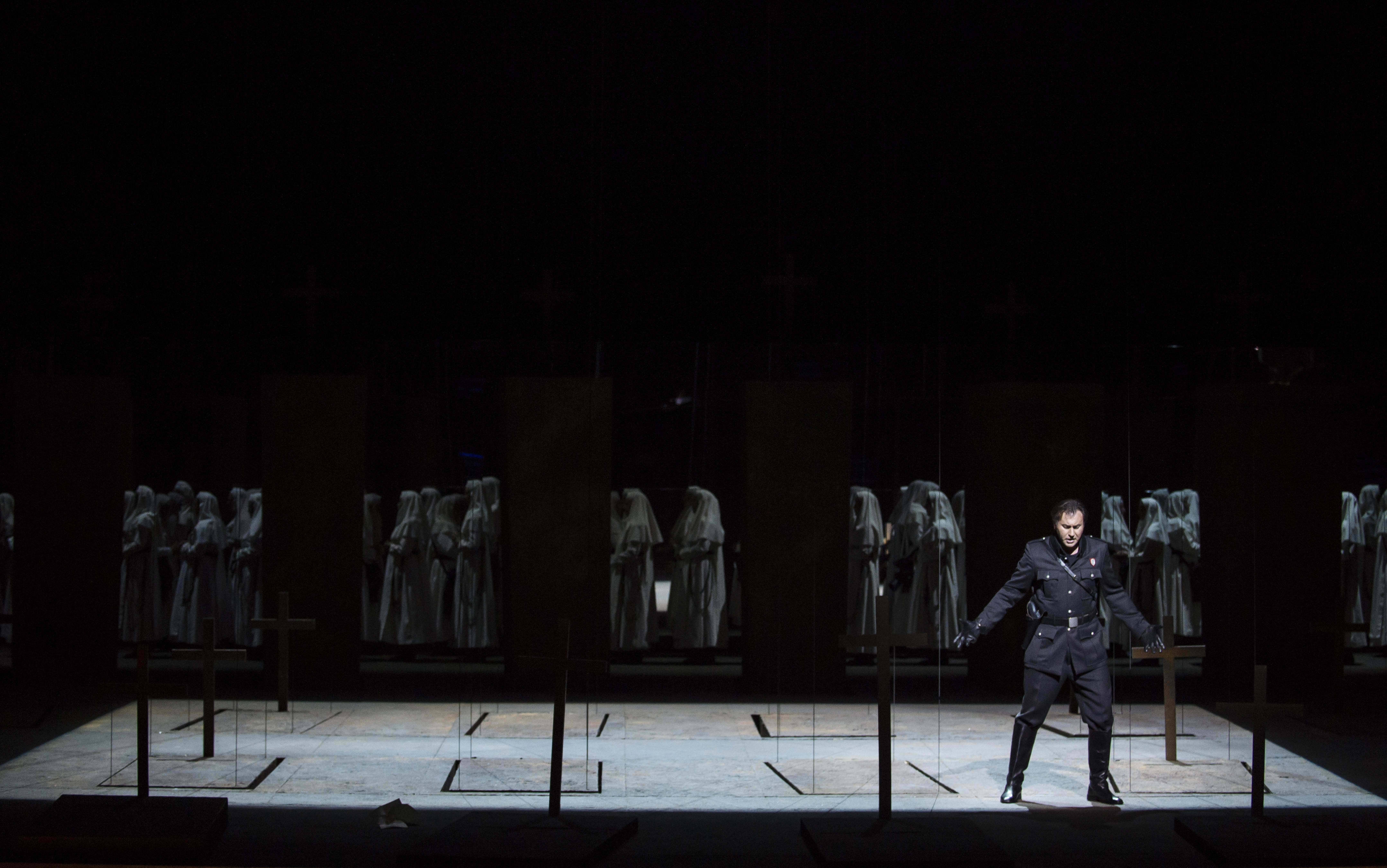 8/18 :
Le Trouvère (Saison 17/18)
© Julien Benhamou / OnP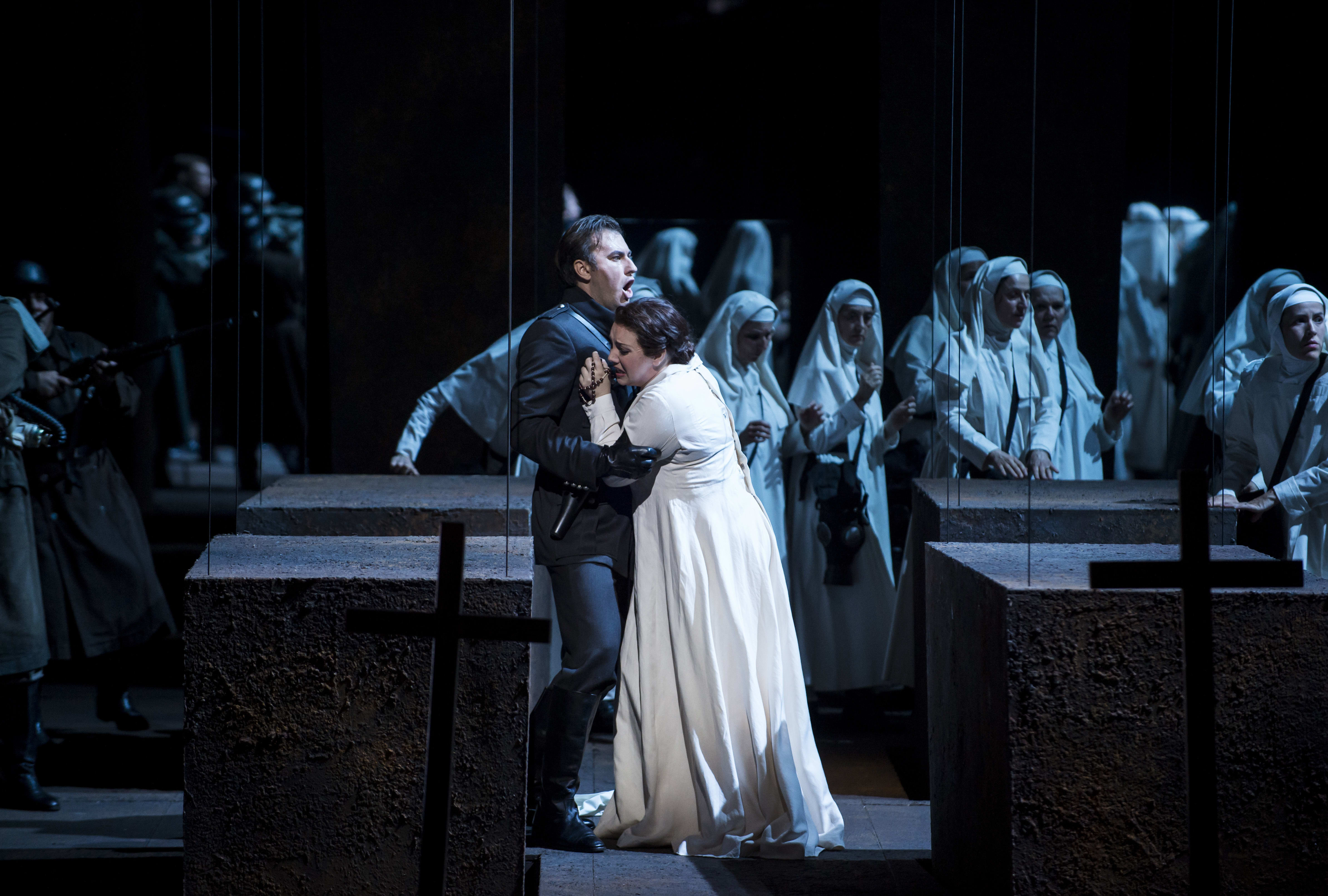 9/18 :
© Julien Benhamou / OnP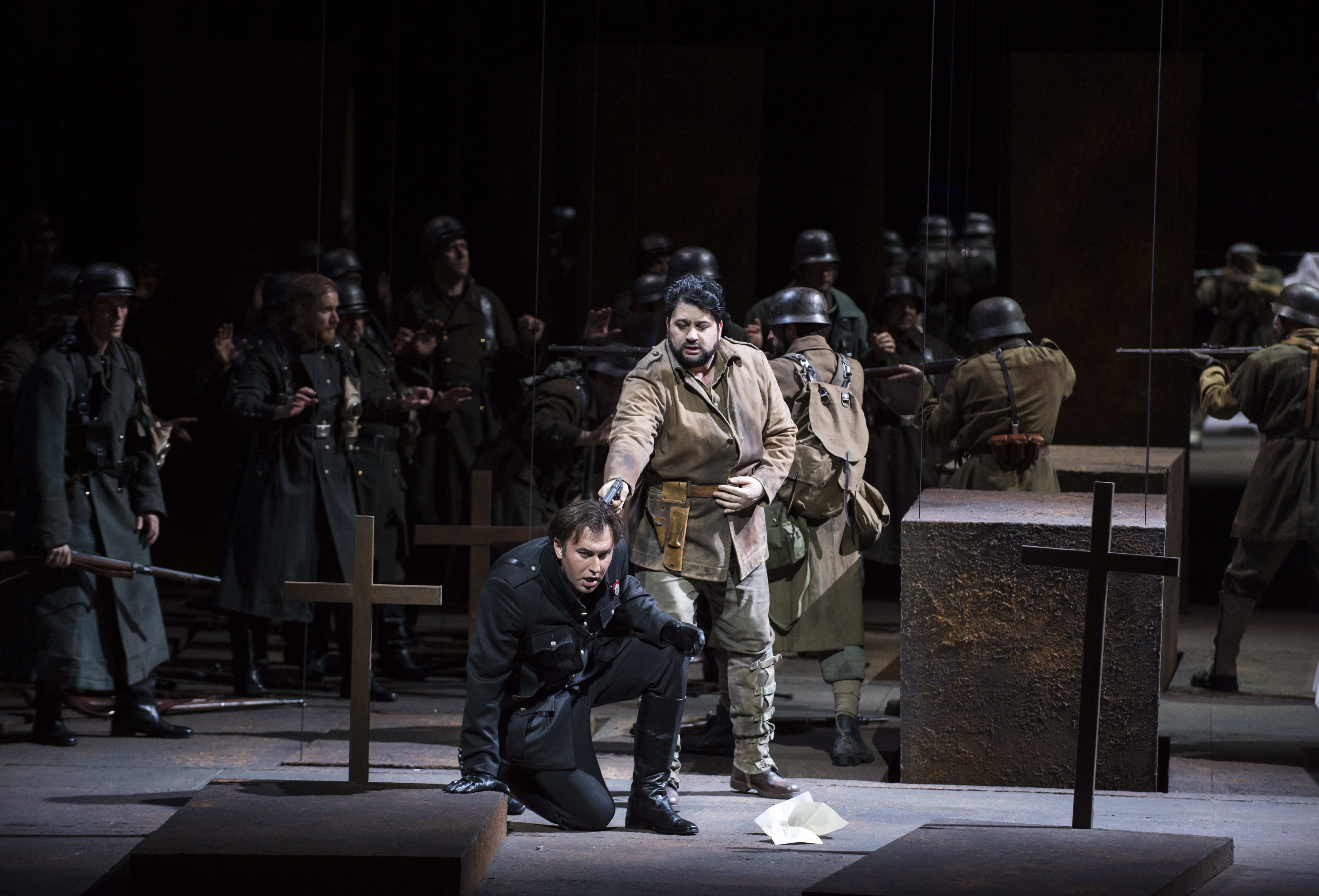 10/18 :
© Julien Benhamou / OnP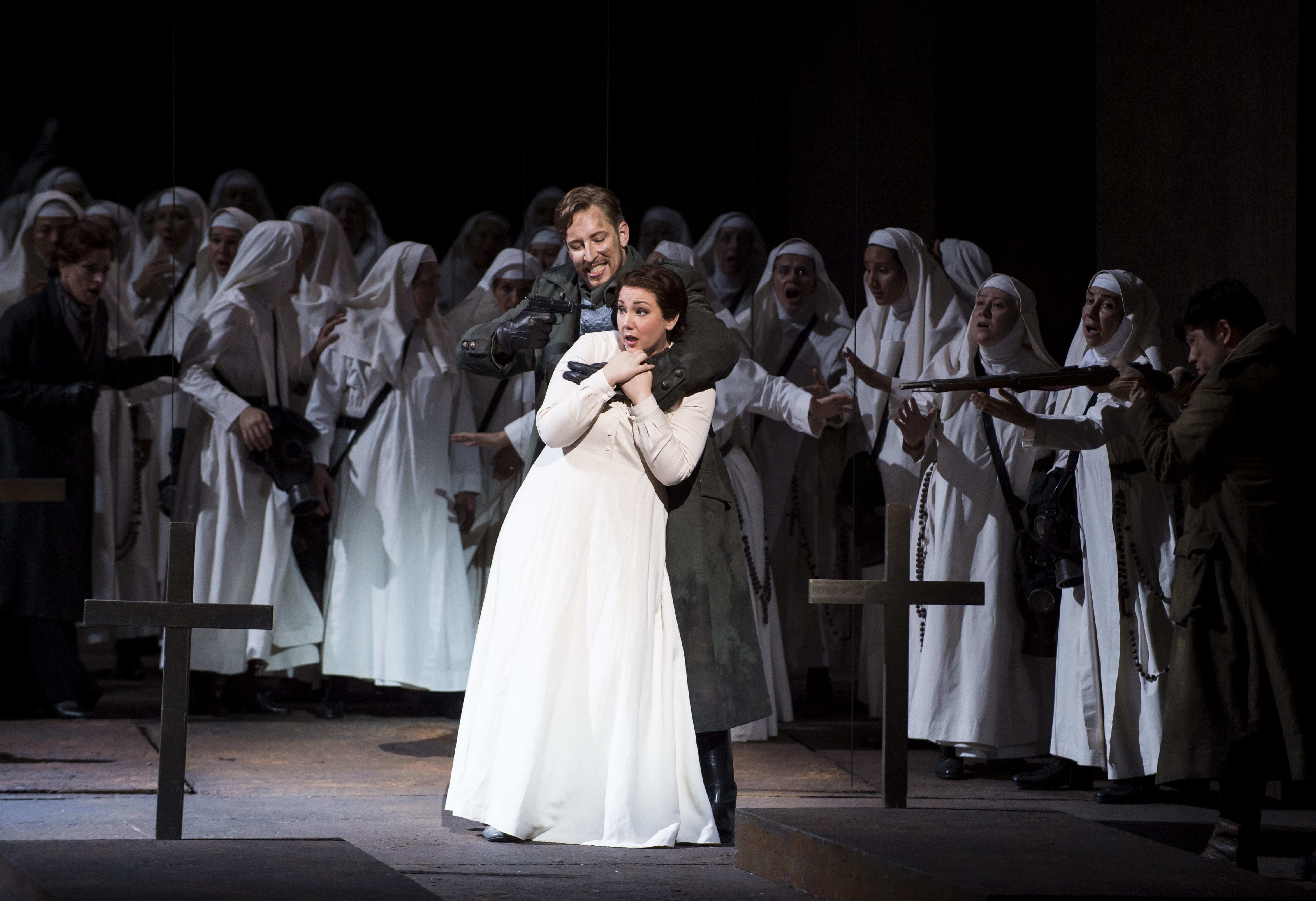 11/18 :
© Julien Benhamou / OnP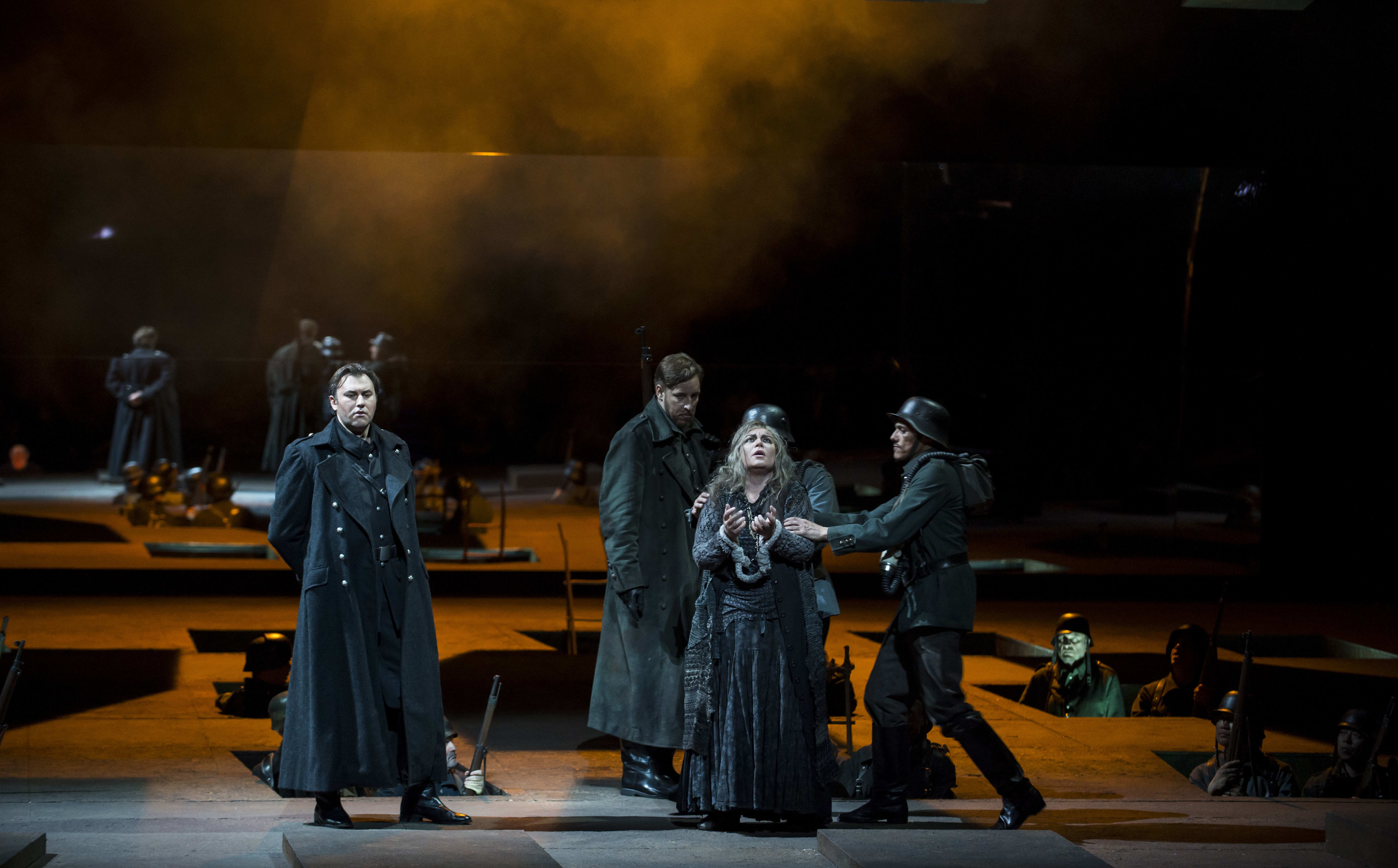 12/18 :
© Julien Benhamou / OnP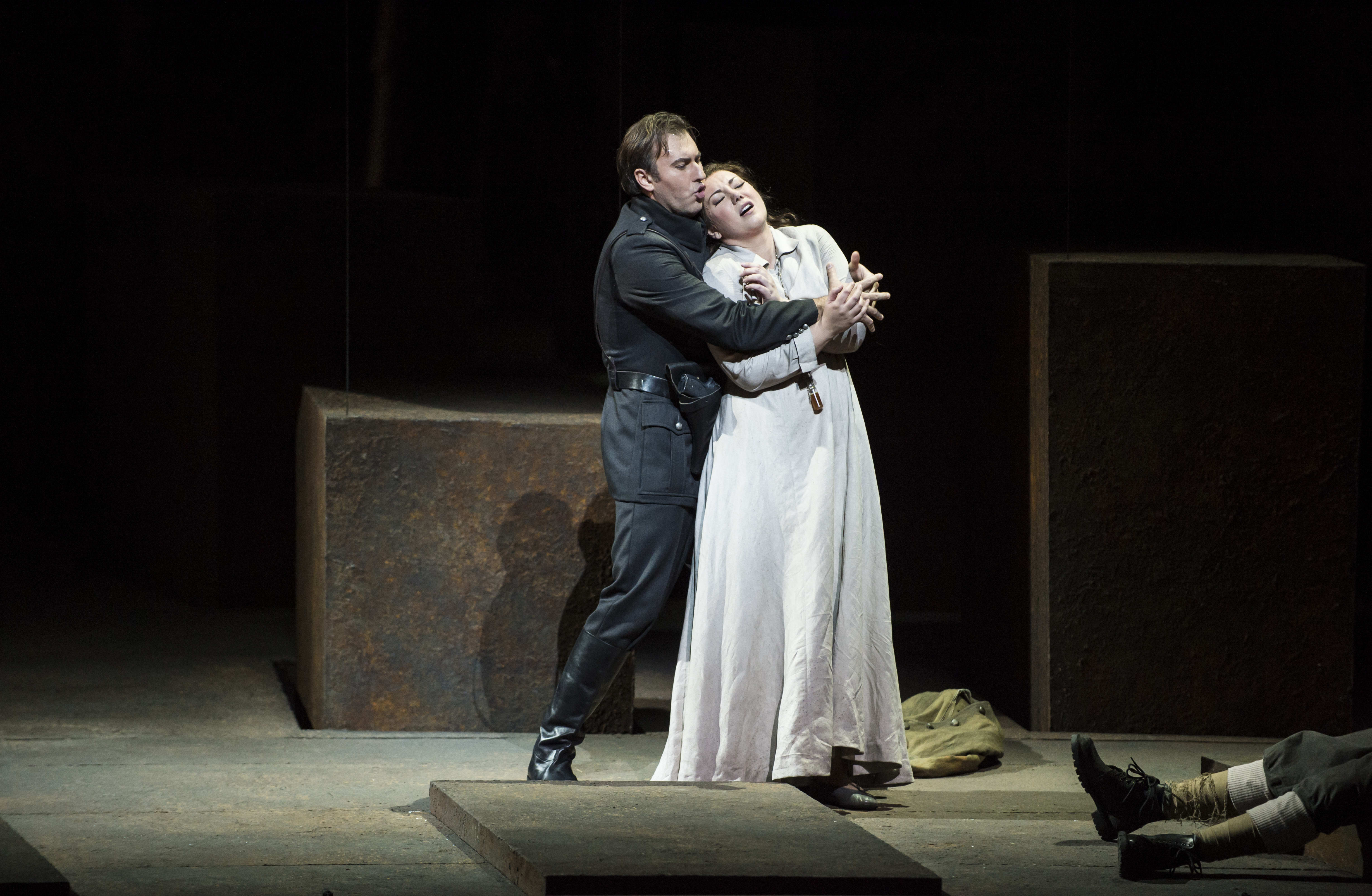 13/18 :
© Julien Benhamou / OnP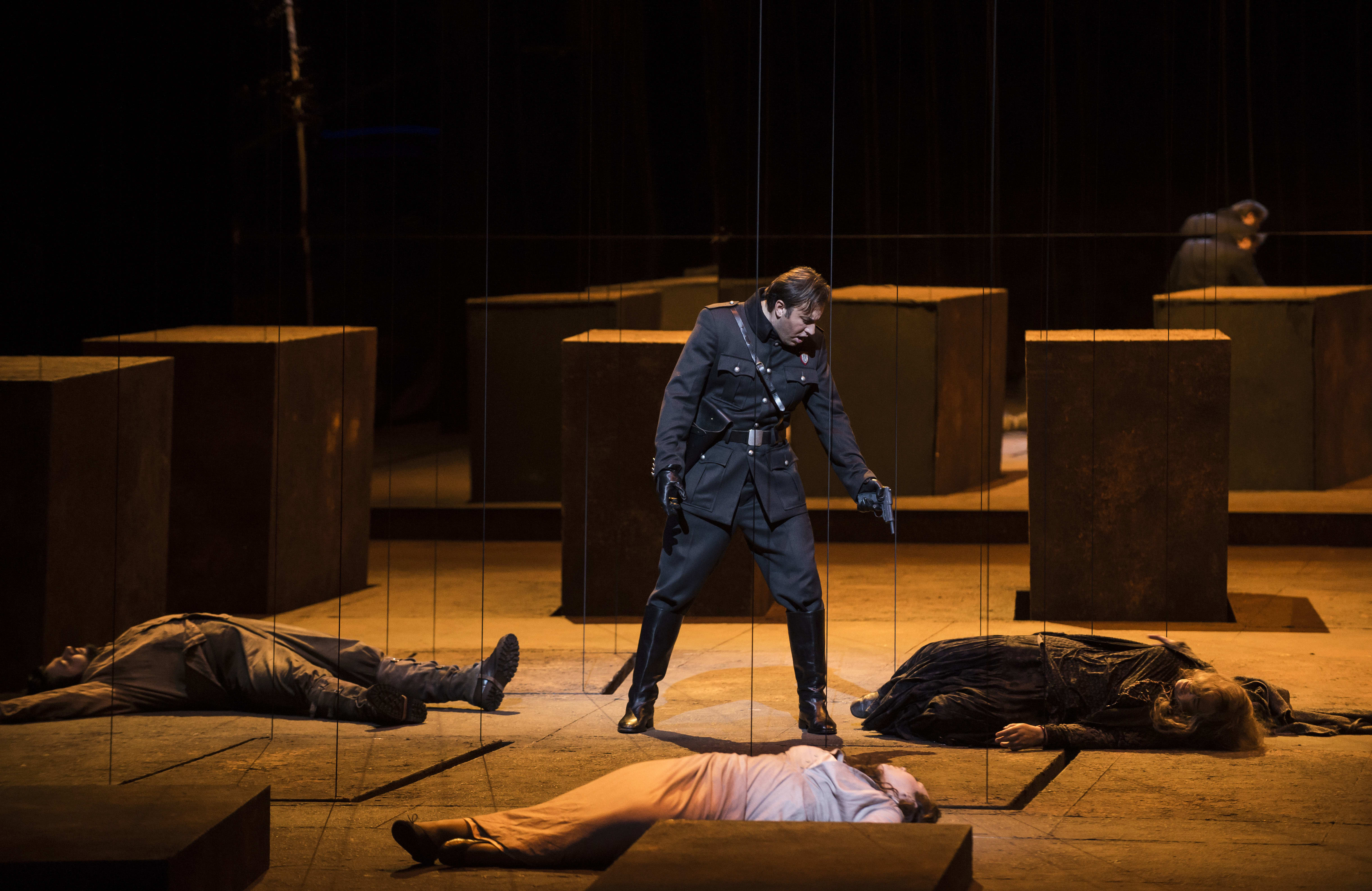 14/18 :
© Julien Benhamou / OnP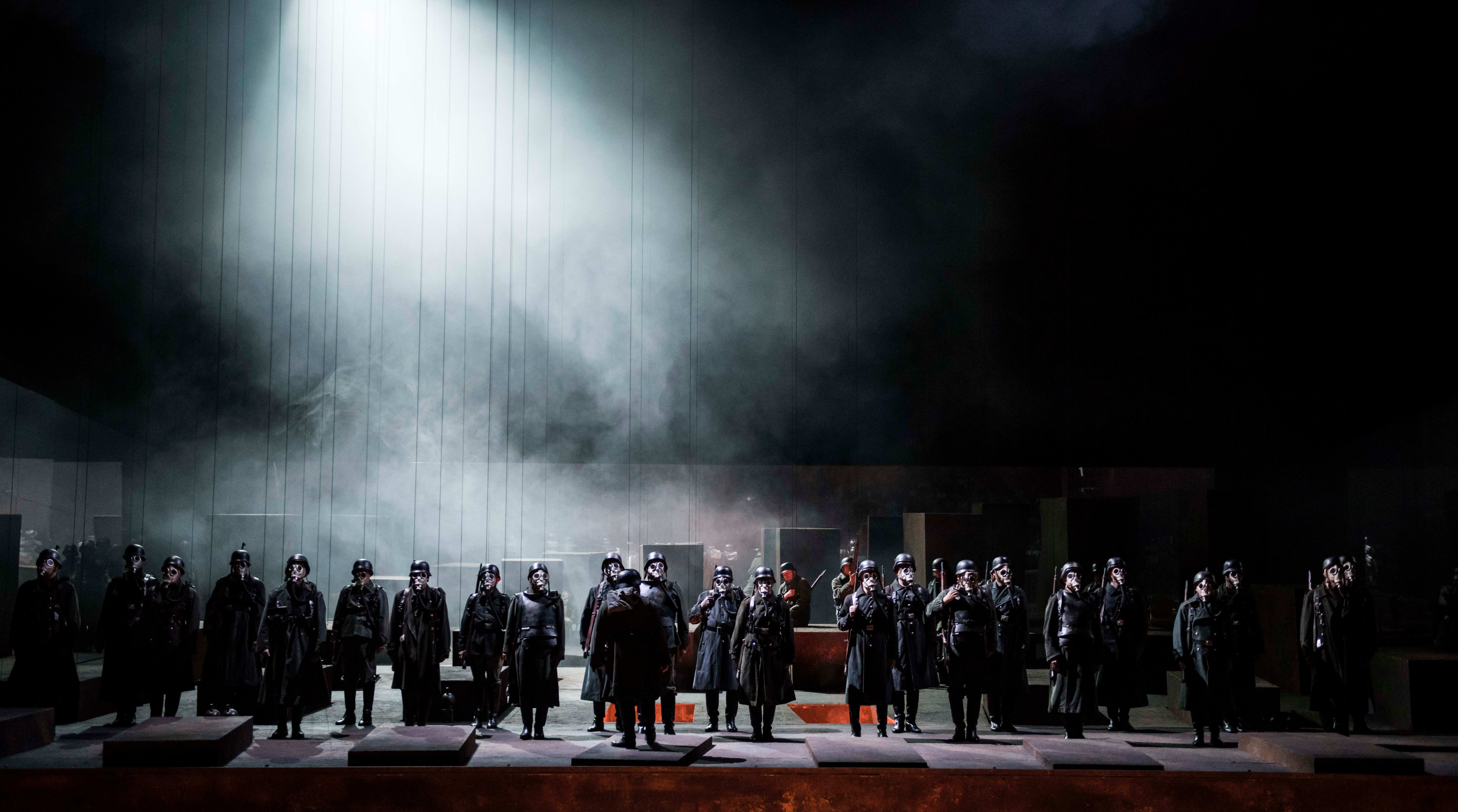 15/18 :
© Julien Benhamou / OnP
16/18 :
© Julien Benhamou / OnP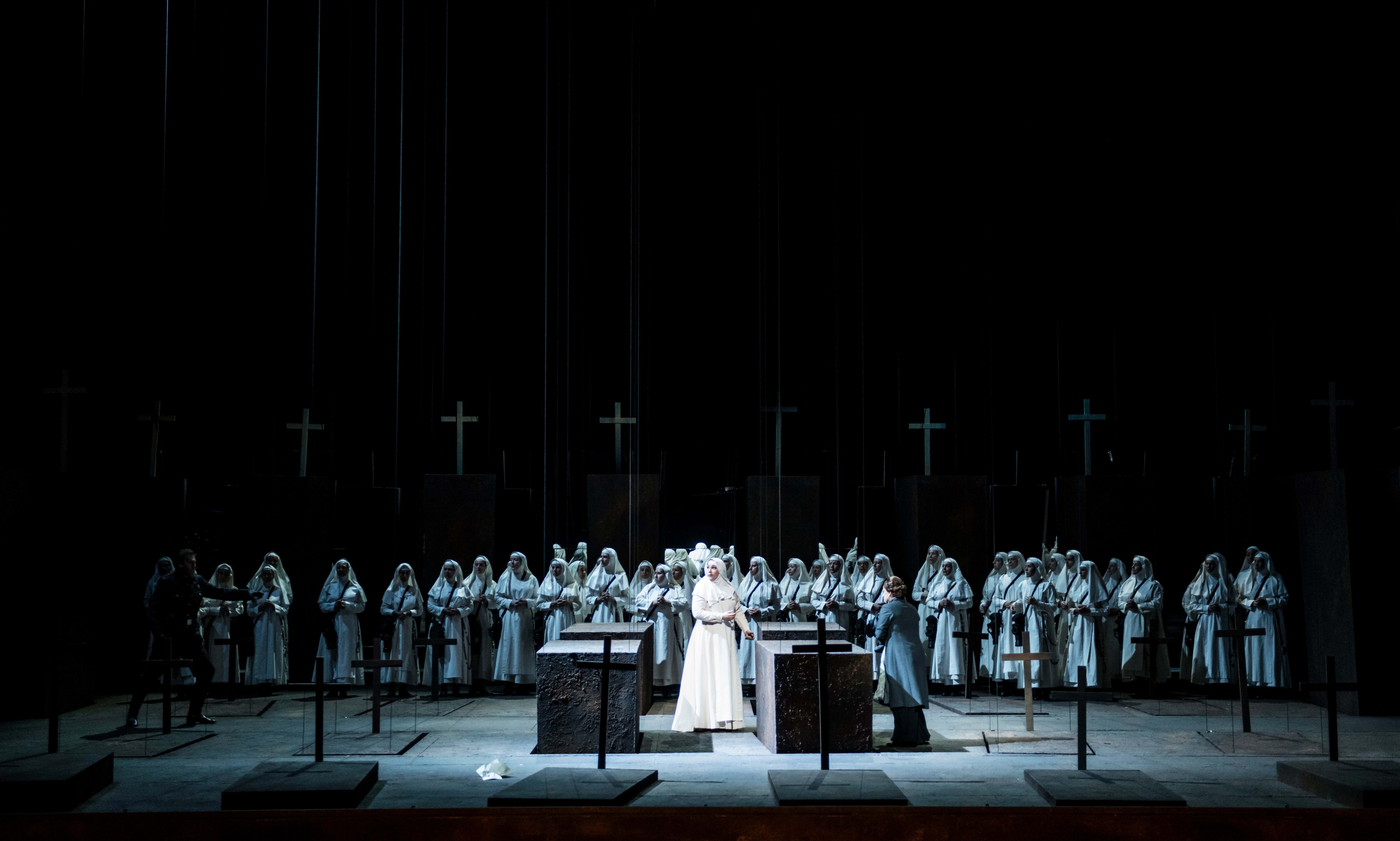 17/18 :
© Julien Benhamou / OnP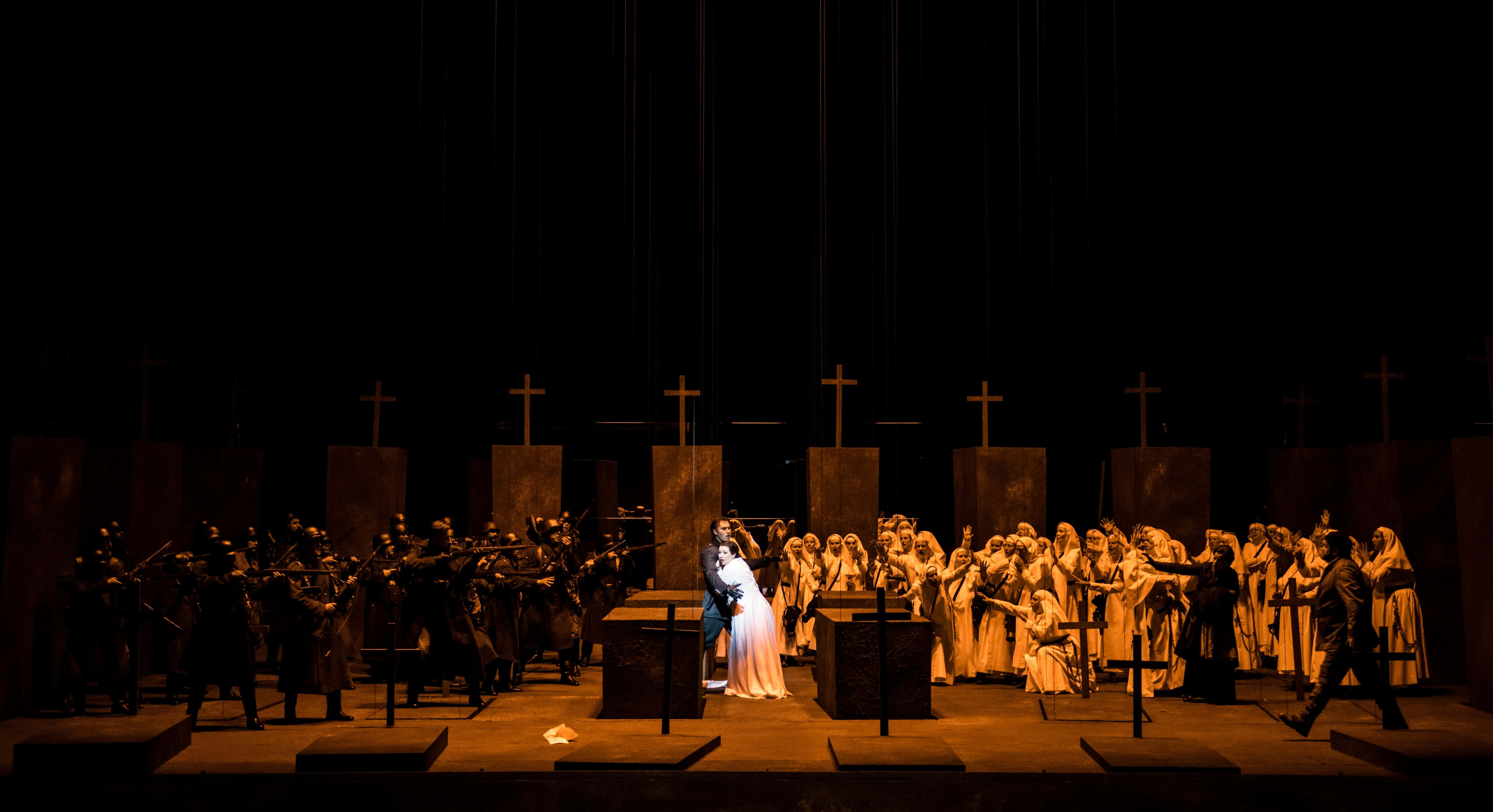 18/18 :
© Julien Benhamou / OnP
[TRAILER] LE TROUVÈRE by Giuseppe Verdi
Audio clips
Il Trovatore (saison 17/18) - Leonora (Jennifer Rowley)
Il Trovatore (saison 17/18) - Leonora (Jennifer Rowley)
Il Trovatore (saison 17/18)- Manrico (Yusif Eyvasov)
Il Trovatore (saison 17/18)- Azucena (Ekaterina Semenchuk)
Find this show in the following subscriptions
Abonnement libre

-5 to -10%

From 4 performances to chose from the program

Discount on a selection of categories

Read more

Young audience subscription

€66

2 operas + 1 ballet

Available to audience members under the age of 28, at attractive rates in seat category 4 at the Palais Garnier and seat categories 7 and 8 at the Opéra Bastille.

Read more

Abonnements découverte

-20%

3 operas + 1 ballet

On a selection of dates and performances, in seat categories Optima to 5 at the Opéra Bastille.

Read more