Lucia di Lammermoor
Opera Gaetano Donizetti
Opéra Bastille - from 18 February to 10 March 2023
Language : Italian
Surtitle : French / English
Opening night : 18 Feb. 2023
About
In few words:
On the hills of Lammermoor, in southern Scotland, at sunrise each morning, Lucia meets a mysterious young man with whom she has fallen in love: Edgardo, from the Ravenswood clan. But, as in Shakespeare's Romeo and Juliet, the lovers are from feuding families and their love is prohibited. Sir Walter Scott's novel was inspired by the true story of Janet Dalrymple, who murdered her husband on their wedding night and paid for her crime with her sanity. By setting it to music, Gaetano Donizetti provided romantic Italian opera with one of its emblematic works, noted for Lucia's "mad scene", an aria demanding exceptional technique from the performer as well as great dramatic sensitivity. Director Andreï Serban adds the final touch, transcending the crux of the drama in an expression of liberating joy that severs the bonds of a suffocating male‑dominated society.
CHARACTERS
Lucia Ashton:
Secretly engaged to Edgardo di Ravenswood, a sworn enemy of her family
Edgar of Ravenswood: In conflict with the Ashton family because of former rivalries
Henry Ashton: Lucia's brother, in disgrace with the political powers
Raymond: The Ashton's chaplain and Lucia's tutor
Arthur Bucklaw: Enrico Ashton authorizes Arthur's betrothal to Lucia for questions of interest
Norman: Enrico Ashton's henchman
Alisa: Lucia's female companion
Opening

First part

85 mn

Intermission

30 mn

Second part

50 mn

End
Quiz: Donizetti and his operas
Lucia di Lammermoor

Opera in two parts (1835)

After Walter Scott, La Fiancée de Lammermoor


Conductor :

Aziz Shokhakimov

Set design :

William Dudley

Costume design :

William Dudley

Lighting design :

Guido Levi
Whether you're a member of Arop or not, the friends of the Opera can reserve seats for you on all performance dates, including those not yet open for sale and those announced as sold out.
Gallery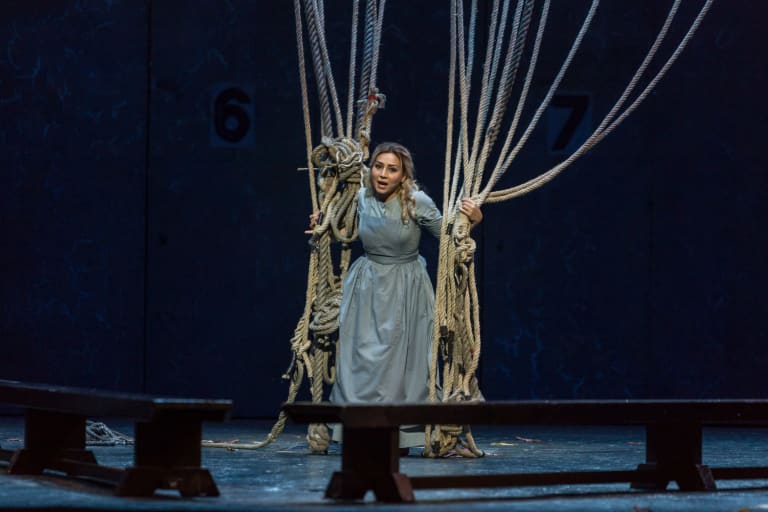 1/10 :
© Sébastien Mathé / OnP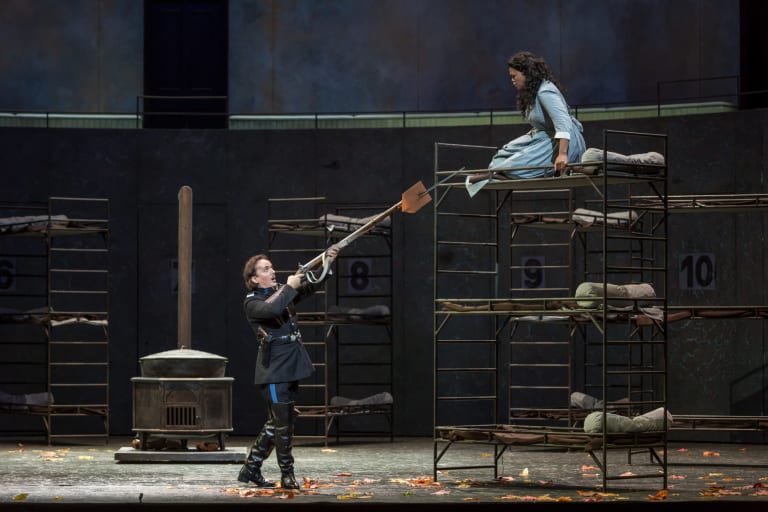 2/10 :
© Sébastien Mathé / OnP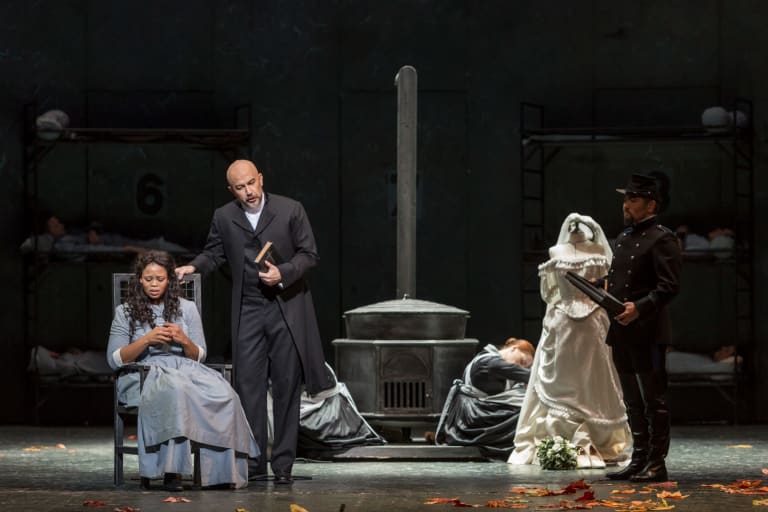 3/10 :
© Sébastien Mathé / OnP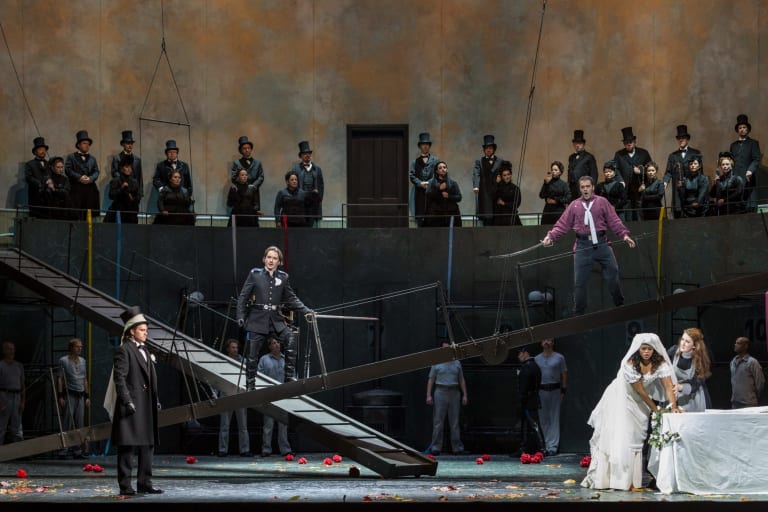 4/10 :
© Sébastien Mathé / OnP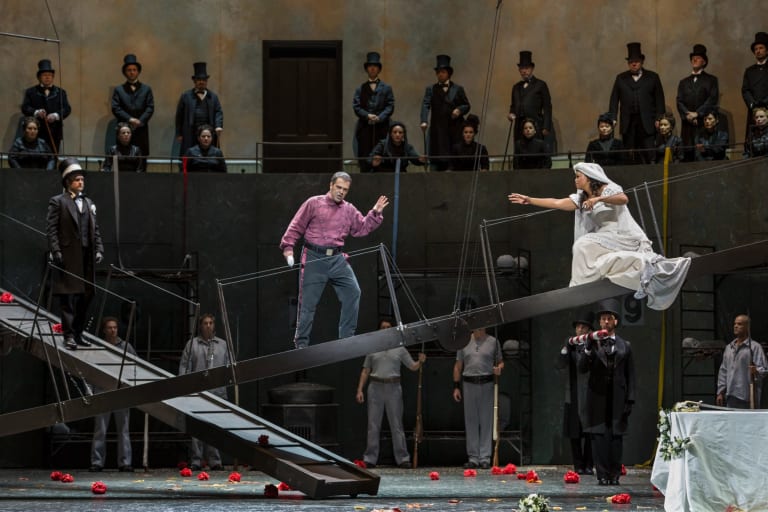 5/10 :
© Sébastien Mathé / OnP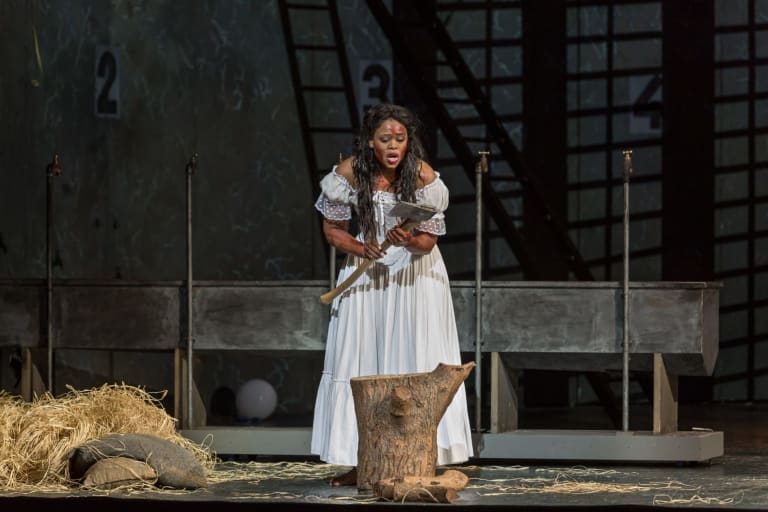 6/10 :
© Sébastien Mathé / OnP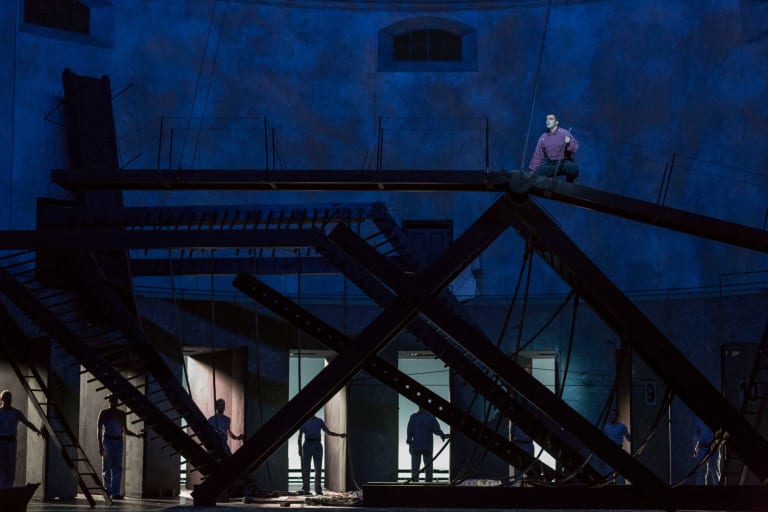 7/10 :
© Sébastien Mathé / OnP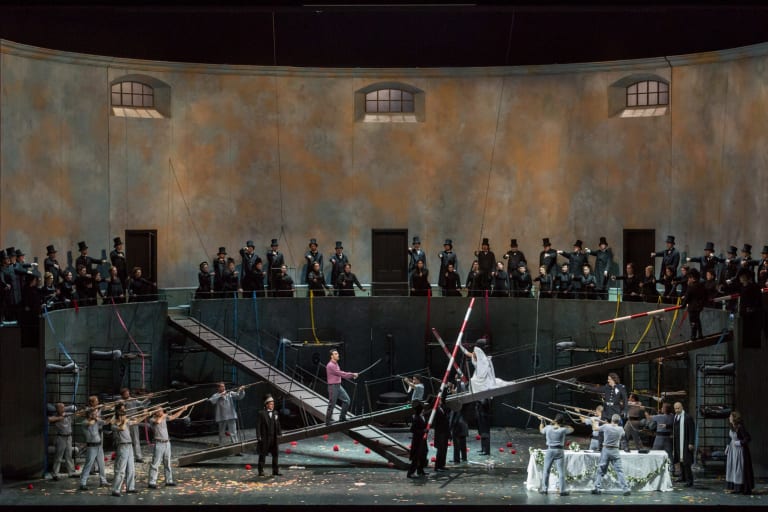 8/10 :
© Sébastien Mathé / OnP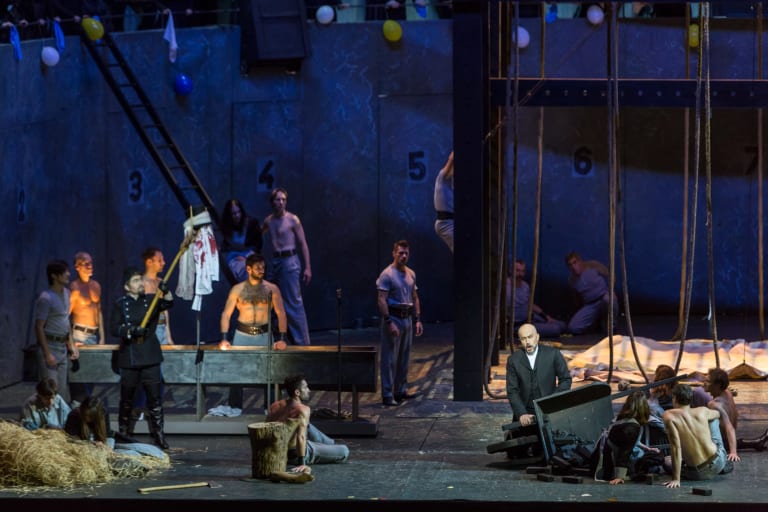 9/10 :
© Sébastien Mathé / OnP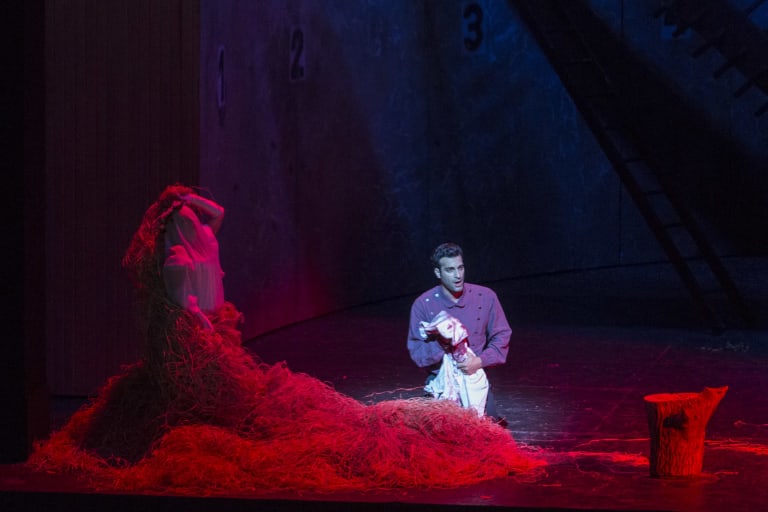 10/10 :
© Sébastien Mathé / OnP
Audio clips
Lucia di Lammermoor - Air de la folie
Lucia di Lammermoor (saison 16/17)- Acte 2
Lucia di Lammermoor (saison 16/17)- Acte 1
Lucia di Lammermoor (saison 16/17)- Acte 2