Ballet
Play
Alexander Ekman
Palais Garnier - from 28 September to 06 November 2021
Opening night : 28 Sept. 2021
About
In few words:
Swedish choreographer Alexander Ekman's first ballet for the dancers of the Paris Opera, Play, had its world premiere at the Palais Garnier in December 2017. The choreographer brings the performers onto a vast playground where emotions and imagination are given free rein. To an original score by Mikael Karlsson the dancers' bodies metamorphose into stag-like silhouettes or dive into a field of coloured balls. A performance replete with communicative energy, Play combines dance, theatre, music and song in a profound, festive and at times farcical spirit that is rich with humour.
Opening

First part

45 mn

Intermission

20 mn

Second part

60 mn

End
Whether you're a member of Arop or not, the friends of the Opera can reserve seats for you on all performance dates, including those not yet open for sale and those announced as sold out.
Gallery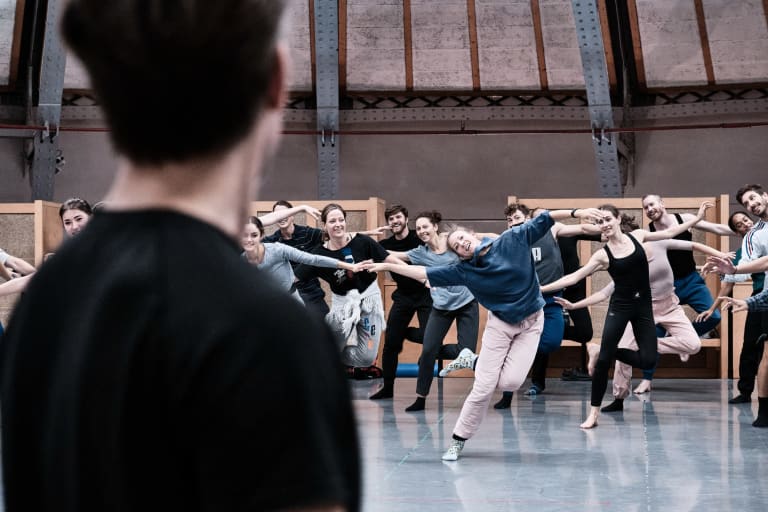 1/5 :
Play en répétition (saison 21/22)
© Agathe Poupeney / OnP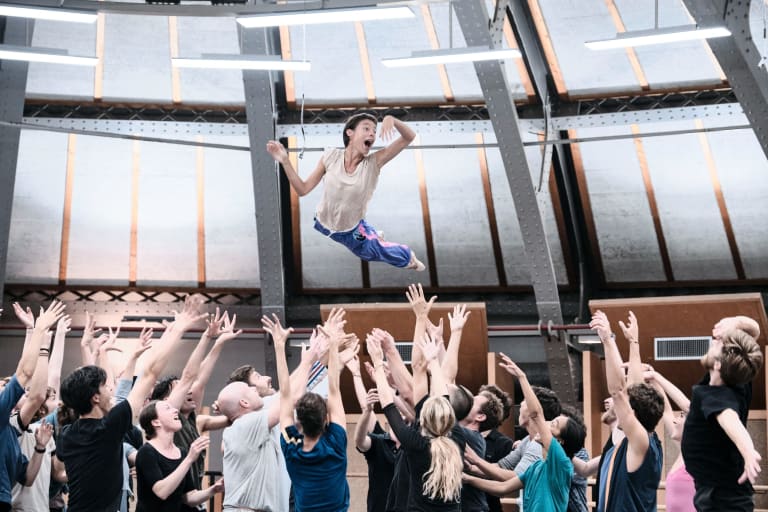 2/5 :
Play en répétition (saison 21/22)
© Agathe Poupeney / OnP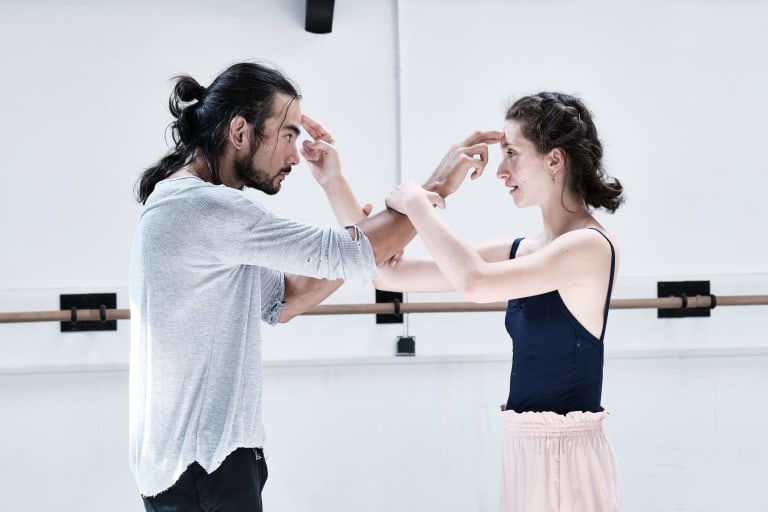 3/5 :
Play en répétition (saison 21/22)
© Agathe Poupeney / OnP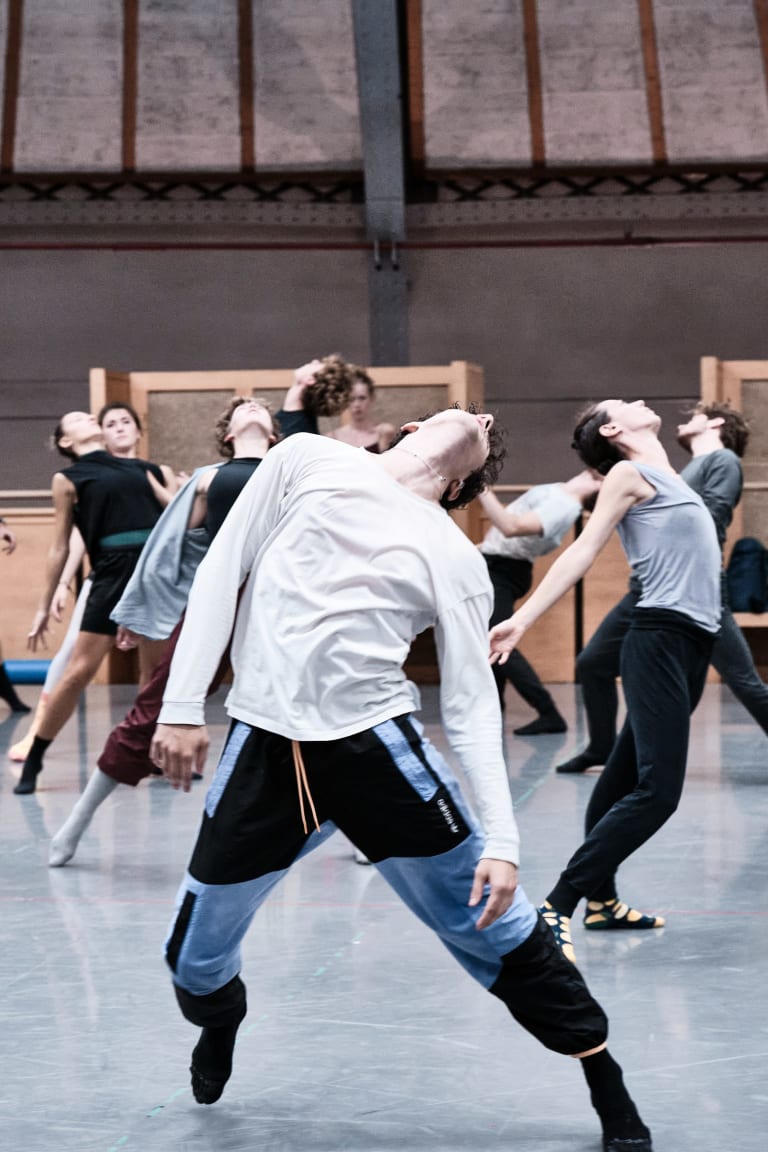 4/5 :
Play en répétition (saison 21/22)
© Agathe Poupeney / OnP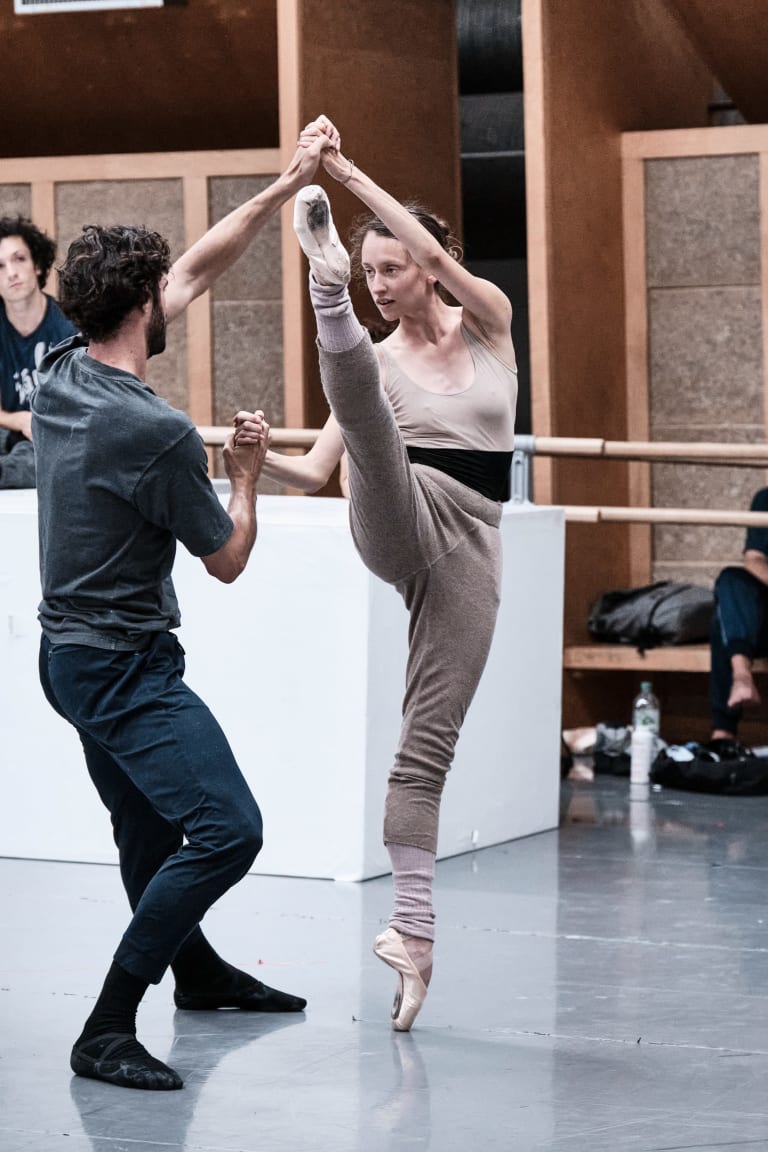 5/5 :
© Agathe Poupeney / OnP
Videos clips
1/8 :
[TRAILER] PLAY by Alexander Ekman
2/8 :
[TRAILER] PLAY by Alexander Ekman
3/8 :
[EXTRAIT] PLAY by Alexander Ekman
4/8 :
[EXTRAIT] PLAY by Alexander Ekman
5/8 :
[EXTRAIT] PLAY by Alexander Ekman
6/8 :
[EXTRAIT] PLAY by Alexander Ekman
7/8 :
[EXTRAIT] PLAY by Alexander Ekman
8/8 :
[EXTRAIT] PLAY by Alexander Ekman
Backstage
Video

A space for improvisation

Article

Behind the scenes of Play

Video

Stage memories: Caroline Osmont

Article

The Opera is showing off: Play

Slideshow

Play: Alexander Ekman choreographs play
06:17'
Video
A space for improvisation
Simon Le Borgne rehearses Play
For the revival of Play, created by Swedish choreographer Alexander Ekman in 2017 at the Paris Opera, Octave magazine talks to dancer Simon Le Borgne. He explains how he embraces the space for improvisation offered by the choreographer at various key moments in the ballet. He also talks about his role as a soloist. Ever on the sidelines of the group, his character alternates between playful youth and the adulthood of a "working man", seemingly capable of giving the dancers and spectators back their childhood soul at every instant.

Article
Behind the scenes of Play
Last rehearsals
02'
"Astound me!" Challenging Jean Cocteau in this way, Serge Diaghilev, the entrepreneur of Les Ballets Russes, invited the young artist to create for his company. Over a century later, Alexander Ekman, the new wunderkind of dance, has made this injunction his own, and astounds audiences in theatres all over the world, reaching out to them through spectacular and inventive pieces full of mischievous, incisive energy. Play, his first creation for the Paris Opera Ballet on 2017, is typical of his approach, which draws viewers into a whirlwind of sensations while raising serious questions about the world. To original music by Mikael Karlsson, he explores play through the various stages of life, and wonders what adults do with their childhood games. The director T.M. Rives, another fellow traveller, went behind the scenes at the opera and filmed three sequences of the creative process.

---
The Buddies
Meute de Fnerfs
Pas de deux
The Off Lady
06:57'
Video
Stage memories: Caroline Osmont
Sujet talks to us about Play
The video streams offered by the Paris Opera allow you to discover or rediscover some of the productions that have marked recent seasons. Alongside the videos, Octave invited a number of artists who participated in these productions to add their own personal touch. Willingly playing along, they agreed to film themselves at home in order to relate their experiences, share their memories of rehearsals and performances and discuss the technical and artistic challenges of their roles. They also explain how they continue their artistic activity, whilst waiting to return to the stage and their public.
Article
The Opera is showing off: Play
When illustrators interpret the19/20 Season their way
01'
Octave gives free reins to some illustrators to portray their way the 19/20 Season, by revisiting one show poster of their choice. Marion Fayolle decided to illustrate the ballet Play by Alexander Ekman.

In 2017, Alexander Ekman created his first piece for the Paris Opera Ballet. This season, he comes back and invites the dancers of the company to dive, once more, into his world. Here, play is everything and everywhere. From the props to the sets. For, as the choreographer repeats, play makes us happy; one should never stop being a child. In the Massenet and Blanchine studios, photographer Anne Deniau focusses on certain emblematic props from this production, whilst playwright Nicolas Doutey reflects upon these new visual compositions.
---
Composition with man on cube, doors, projector and yellow ball. Amongst all the other elements that he works with, Alexander Ekman pays particular attention to visual compositions in Play – sometimes, a chance repetition (as is the case here) also provides him with compositional perspectives.
"Let's say that one is like a scientist, that one experiments on play in the laboratory." The laboratory in question is the Massenet Studio, six floors down, in the basement of Opera Bastille; the notebook and the bottle of water are essential props. Alexander directs operations either from his chair or, more often, on stage: the game creates the desire to play, it's a laboratory where you want to get right inside the test tube.

Balls of different sizes and colours, skipping ropes, a cage on wheels. If the one serves to store the others, it's only because we are backstage: on stage, everything is a plaything, with or without balls.
"Try and find honesty in the game", says Alexander frequently during rehearsals. You can't just pretend to play: if you do, you're not playing. This is doubtless the reason why, during the three-month rehearsal period, he wanted to give himself time for experimentation and research with the dancers, and with each one, their particular game space. There is a model, there are structures, there are lines, but each time the play is singular.
Hands are on the alert, some of them show it more than others, each in his/her own way. Feet, too, in comfortable trainers, like starting blocks. When one sits down in Play, the urge to play is never far away, one might be tempted to jump up at any moment.

The forty thousand plastic balls constituting the "swimming pool" in the second rehearsal room, the Balanchine Studio, have a particularly amusing characteristic: however one moves amongst them, there are always a couple that start flying about. Each movement creates its counterpoint in the air.