Opera
Bluebeard's Castle/​La Voix humaine
Béla Bartók / Francis Poulenc
Palais Garnier - from 23 November to 12 December 2015
Language : Hungarian / French
About
In few words:
"Beware, beware of my castle, beware of us both, Judith! - Bluebeard's Castle"
"If you did not love me and if you were clever, the telephone would become a terrible weapon that leaves no marks and makes no noise. - La Voix humaine"
Two dialogues which in reality are simply monologues. Because Judith, the sombre shadow-like fourth wife who appears "out of the heart of a star-studded night", cannot be anything other than the wounded voice of Bluebeard's subconscious, shut away in the windowless castle which is indissociable from his own psyche. And because She – but who is She and to whom is She speaking? – responds to the silence of the man who, at the other end of a broken telephone line, is perhaps not even there. Almost five decades separate the conception of Bluebeard's Castle and that of La Voix humaine – even though Jean Cocteau's stage play – used without adaptation in the libretto – in fact dates from 1930. In between lies half a century of profound soul-searching that saw the creation of Berg's Wozzeck and then Lulu as well as Schönberg's Moses und Aron. Nevertheless, the echo of Debussy's Pelléas & Mélisande and his spoken-language-like prosody can be heard in the utterly different musical idioms of Bartók and Poulenc – the former composer propelled by the founding impetus of still infant Hungarian opera and the latter who, describing his monodrama as a lyric tragedy, traces its ancestry back to Lully. Working together for the first time, Esa-Pekka Salonen and Krzysztof Warlikowski lift "the veil of our eyelashes" to pierce the shadows in which the seventh door closes on a room overflowing with tears of blood.
Bluebeard's castle

Opera in one act (1918)

La Voix humaine

Tragédie lyrique in one act
Whether you're a member of Arop or not, the friends of the Opera can reserve seats for you on all performance dates, including those not yet open for sale and those announced as sold out.
Gallery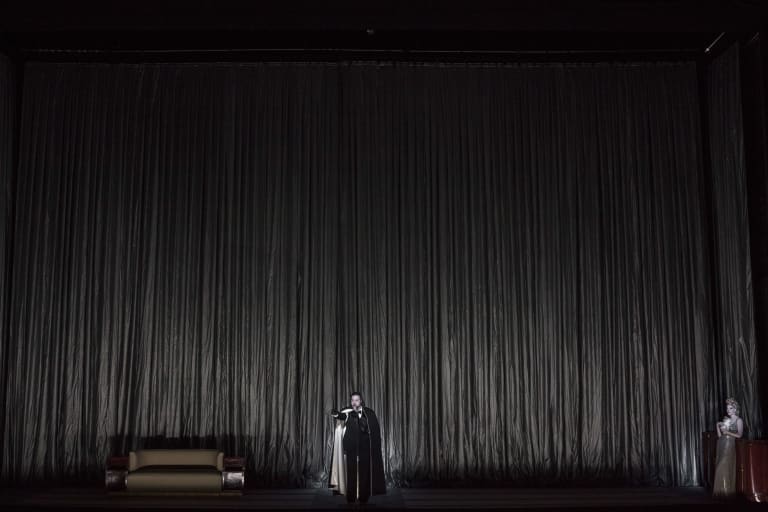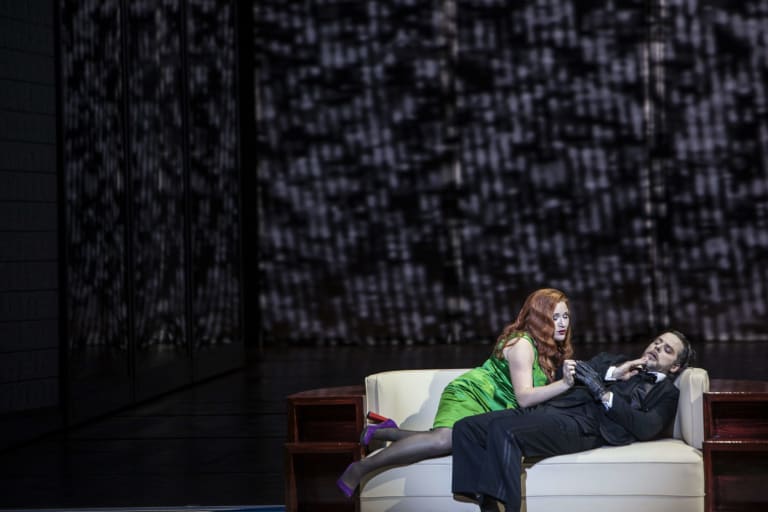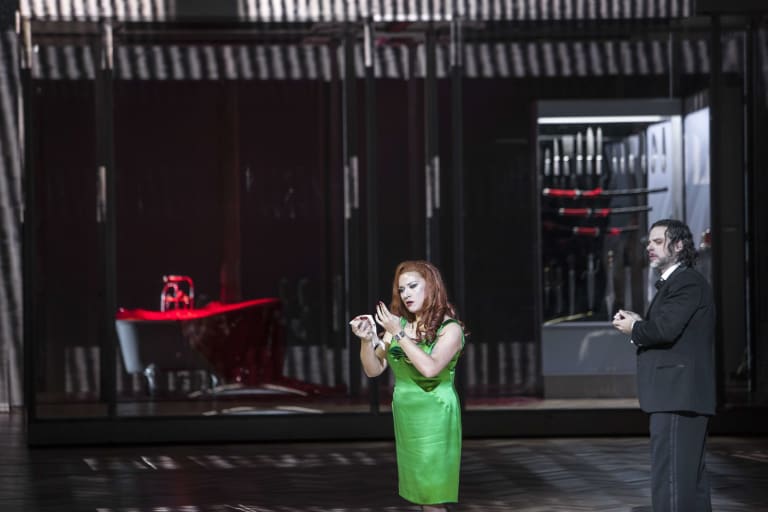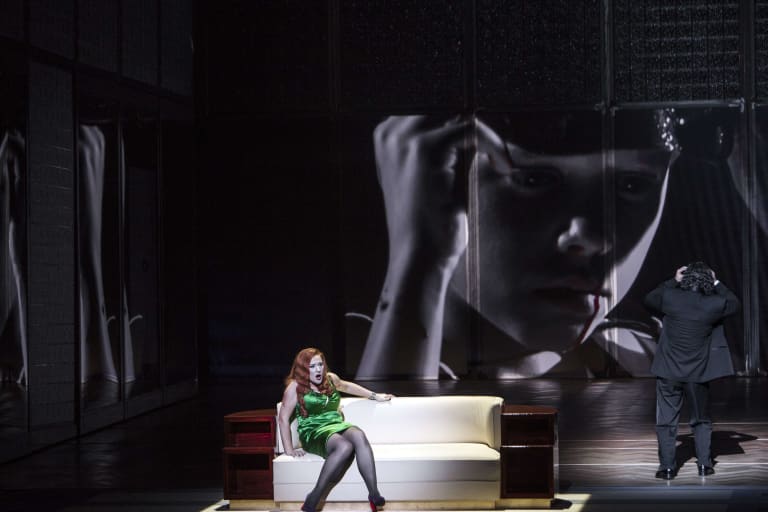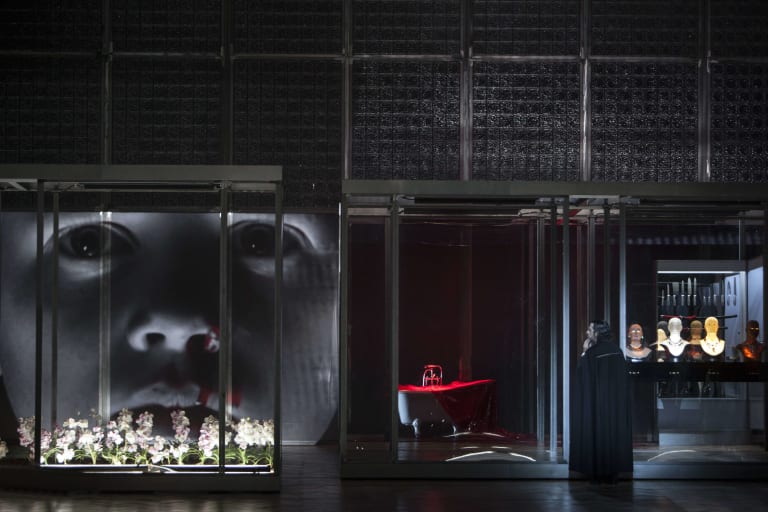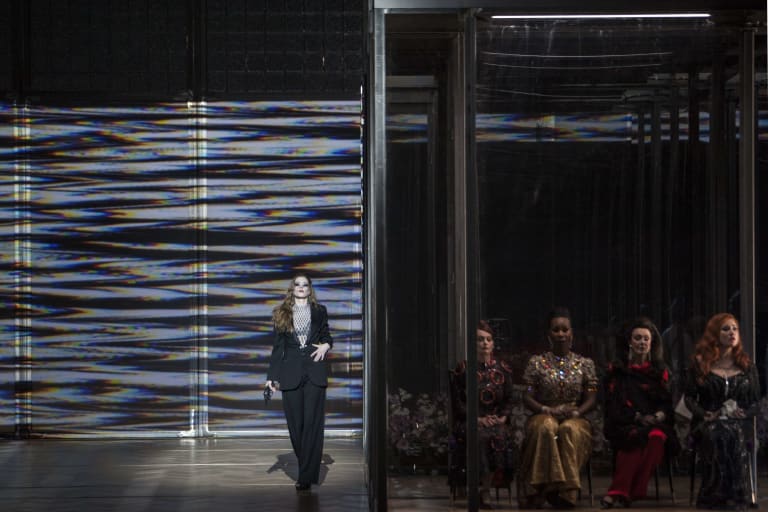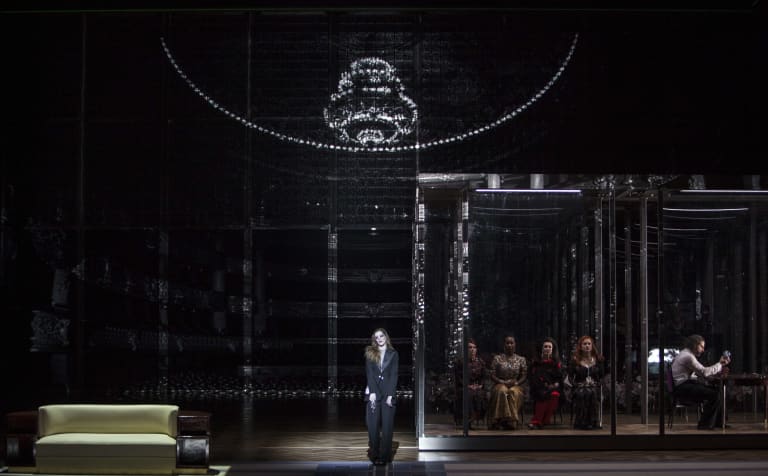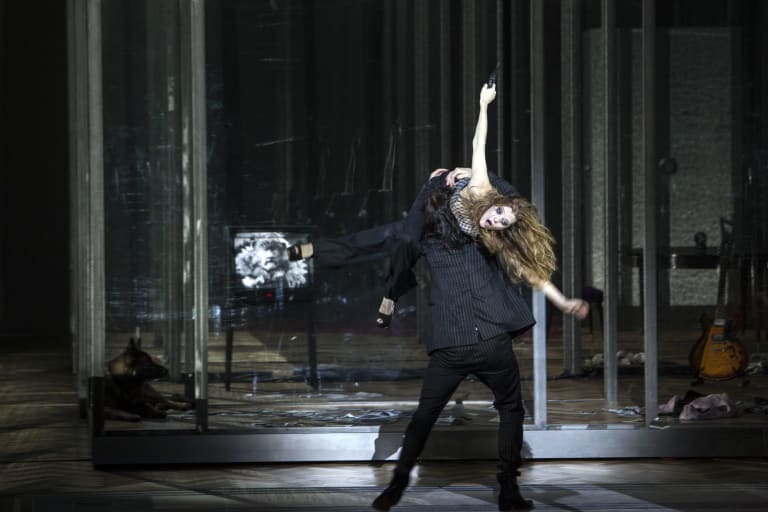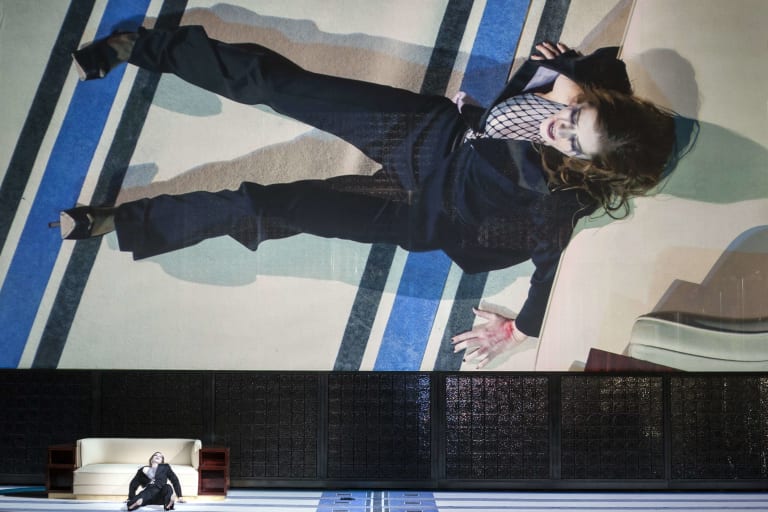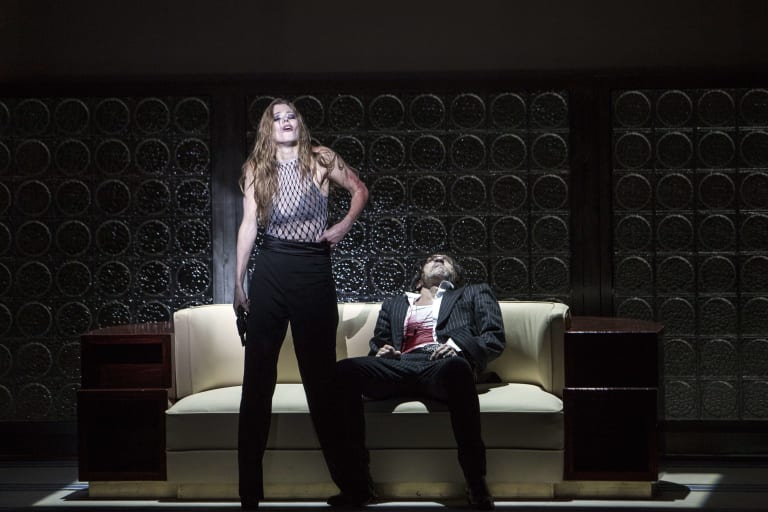 Videos clips
« Le Château de Barbe-Bleue / La Voix Humaine » - Trailer
Audio clips
Le Château de Barbe-Bleue / La Voix Humaine - Béla Bartók / Francis Poulenc
Backstage

Article
The great debuts
A fresh look at season 15/16
06'
---
And Folly took over the Palais Garnier…
And Romeo Castellucci confronted himself with Moses und Aron…
And Barbara Hannigan set fire to La Voix humaine…
And Faust left the Earth for Mars…
And Rosina escaped Bartolo's claws…
And Rigoletto stopped laughing…
And Lear was created in its original version at the Palais Garnier…
This production will be recorded for television.

A coproduction by the Paris Opera, Telmondis and Mezzo with support from the CNC and directed by Stéphane Metge.
Broadcast live on Mezzo on 10 December and on France Musique at a later date.