La Bohème
Opéra Bastille - from 02 May to 04 June 2023
La Bohème
Opera Giacomo Puccini
Sales open on 15 November 2022 at 12h00
Book Subscribe Option booking This production is no longer available for subscription
Personal offers for this show
Opéra Bastille - from 02 May to 04 June 2023
Language : Italian
Surtitle : French / English
About
In few words:
Was it because the writer Henry Murger had himself known such a life during his youth? That would explain the veracity with which, in his Scènes de la vie de bohème, he depicts those half‑starved, struggling artists, ready to burn their manuscripts for a bit of warmth whilst, in an age of triumphant bourgeois materialism, they dream of another life. Taking up these scenes, Giacomo Puccini offers us the heart‑breaking story of the poet, Rodolfo, and the fragile Mimi, and some of the most beautiful pages in the repertoire. The director, Claus Guth, sets their broken love affair in space, creating a universe in which the past resurges in the form of hallucinatory flashbacks. In this surprising setting, Puccini's music resounds sublimely, highlighting the very essence of the work: memory as the thread that attaches us to life.
Opening

First part

60 mn

Intermission

30 mn

Second part

85 mn

End
5 questions about La Bohème
La Bohème

Opera in four acts (1896)

After Henry Murger, Scènes de la vie de bohème


Libretto :

Giuseppe Giacosa

Luigi Illica

Set design :

Étienne Pluss

Costume design :

Eva Dessecker

Dramaturgy :

Yvonne Gebauer
Whether you're a member of Arop or not, the friends of the Opera can reserve seats for you on all performance dates, including those not yet open for sale and those announced as sold out.
Gallery
1/10 :
© Bernd Uhlig / OnP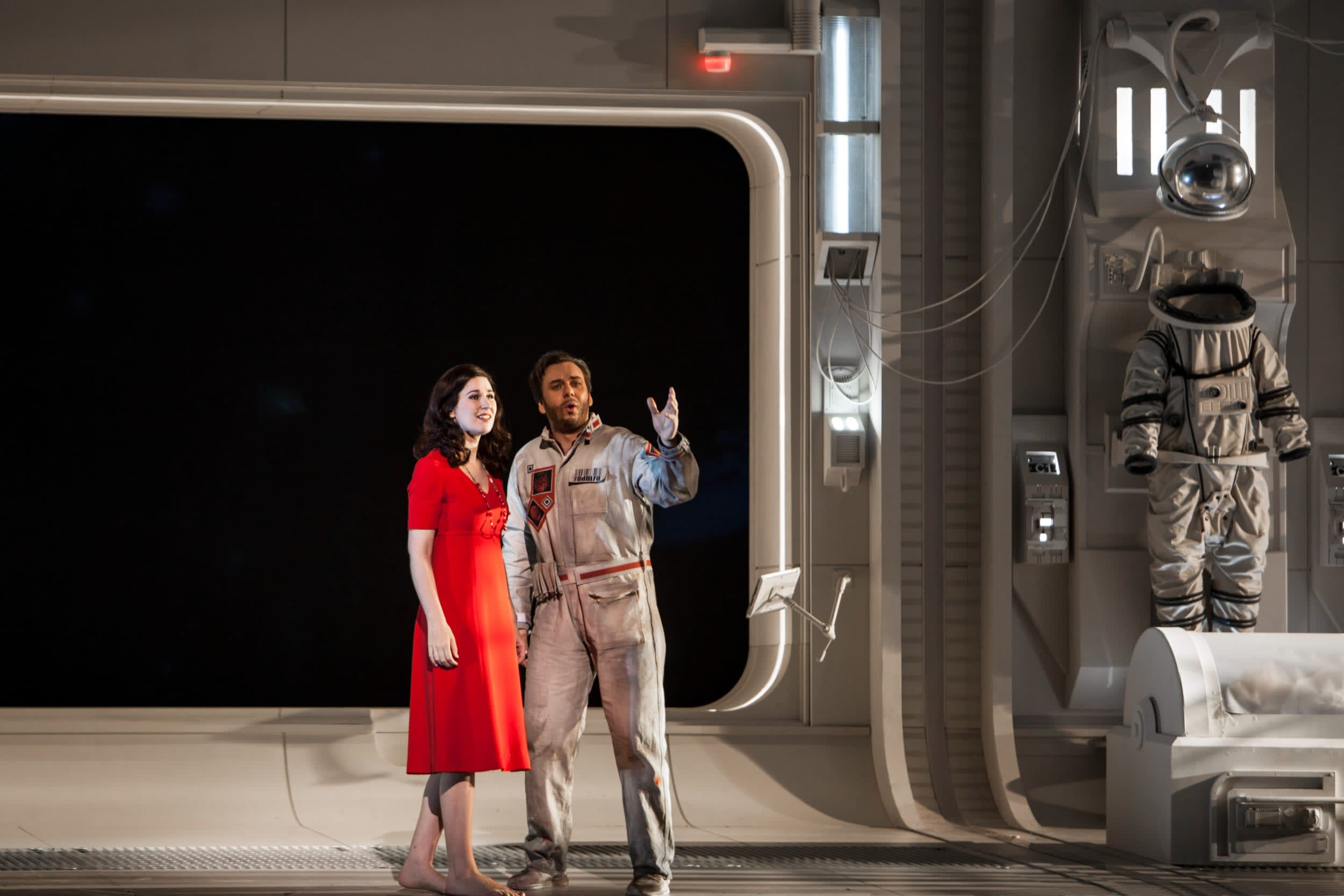 2/10 :
© Bernd Uhlig / OnP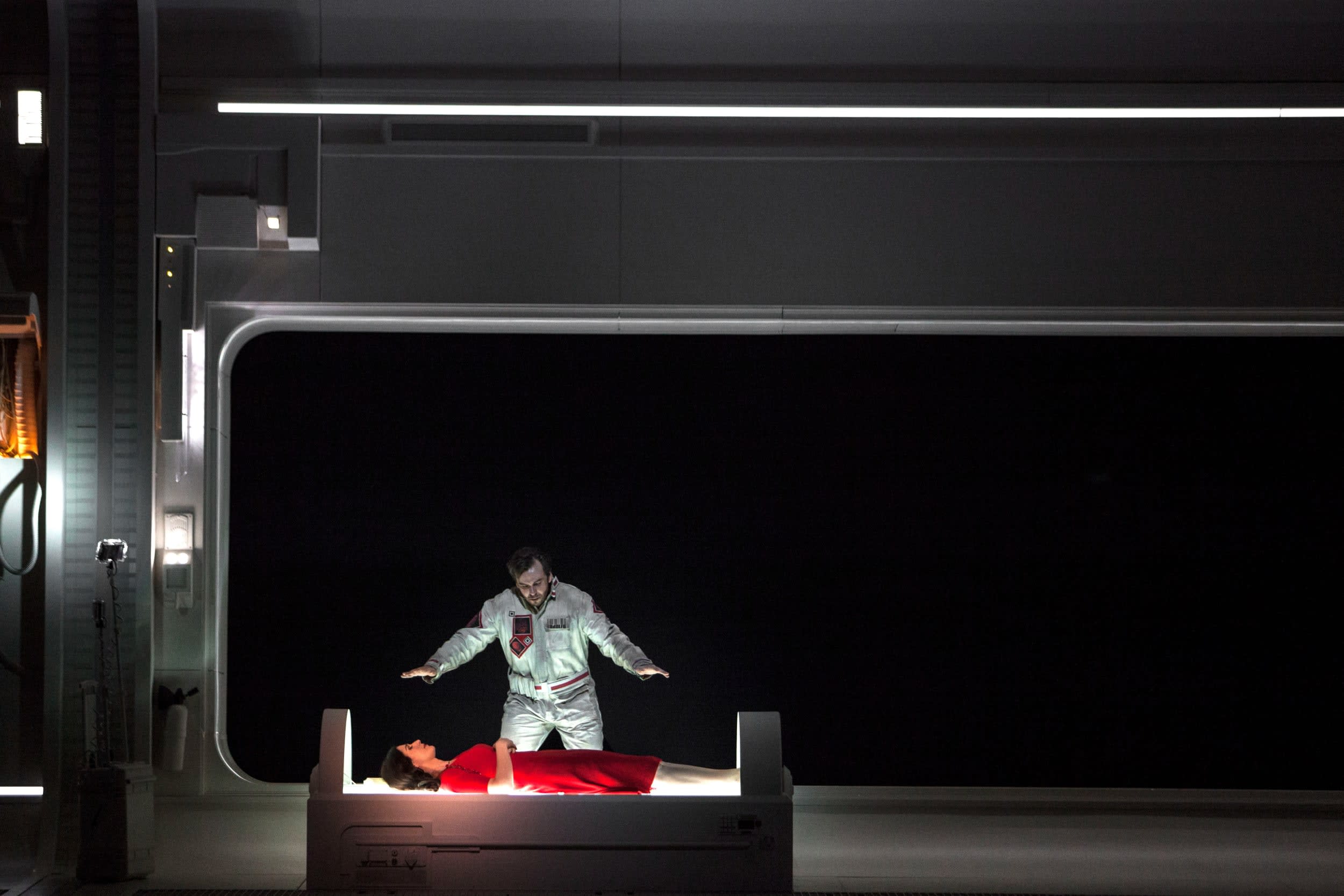 3/10 :
© Bernd Uhlig / OnP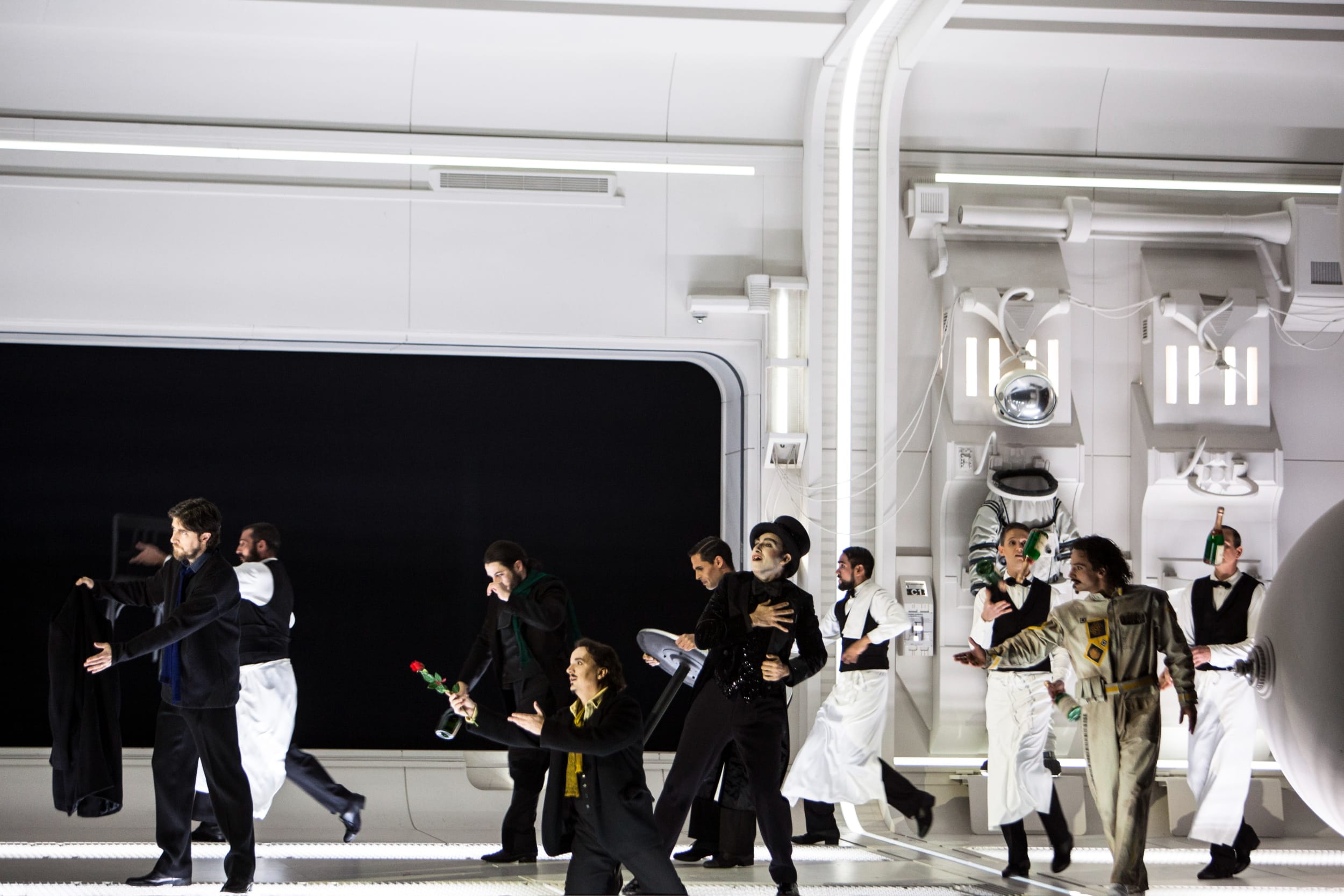 4/10 :
© Bernd Uhlig / OnP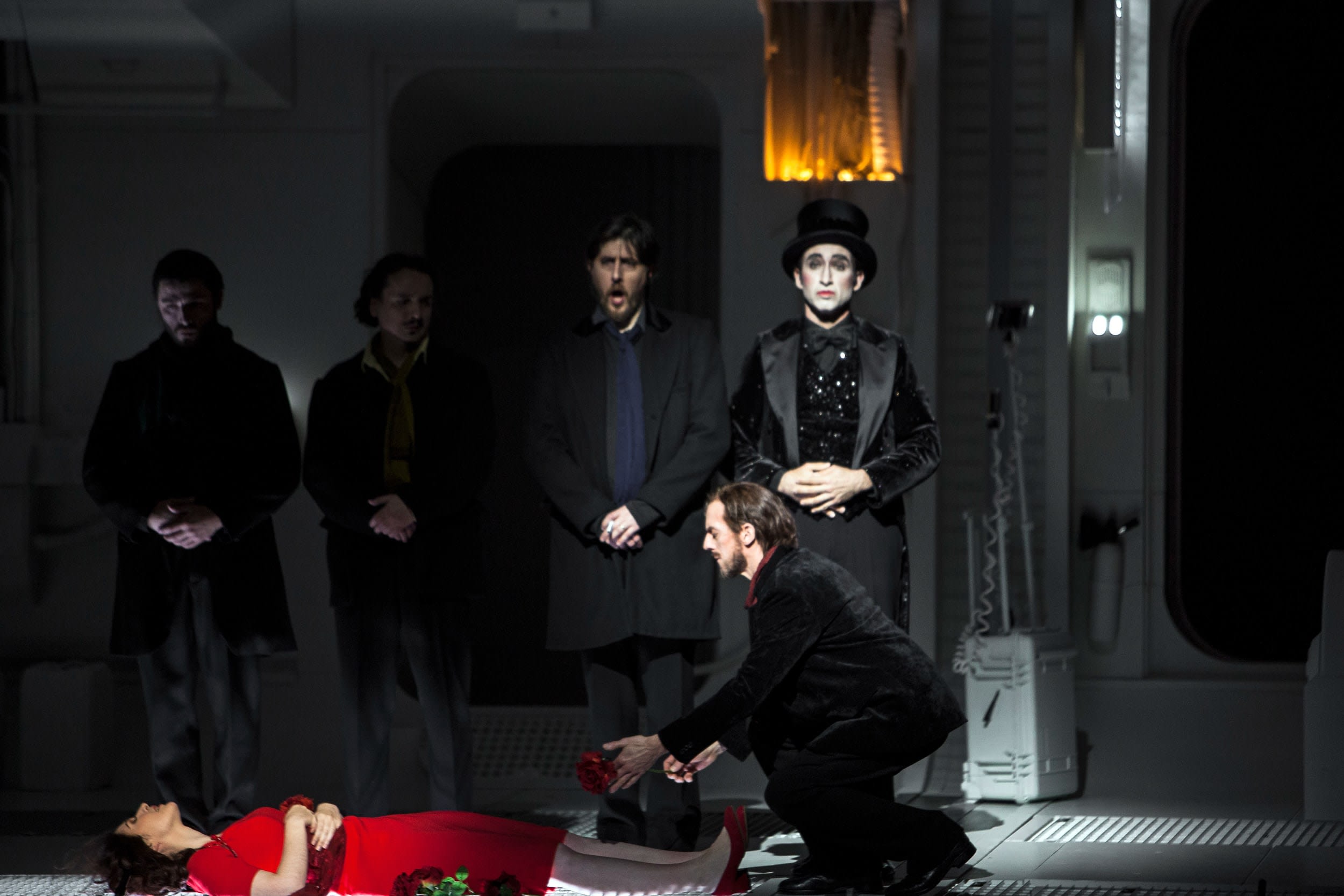 5/10 :
© Bernd Uhlig / OnP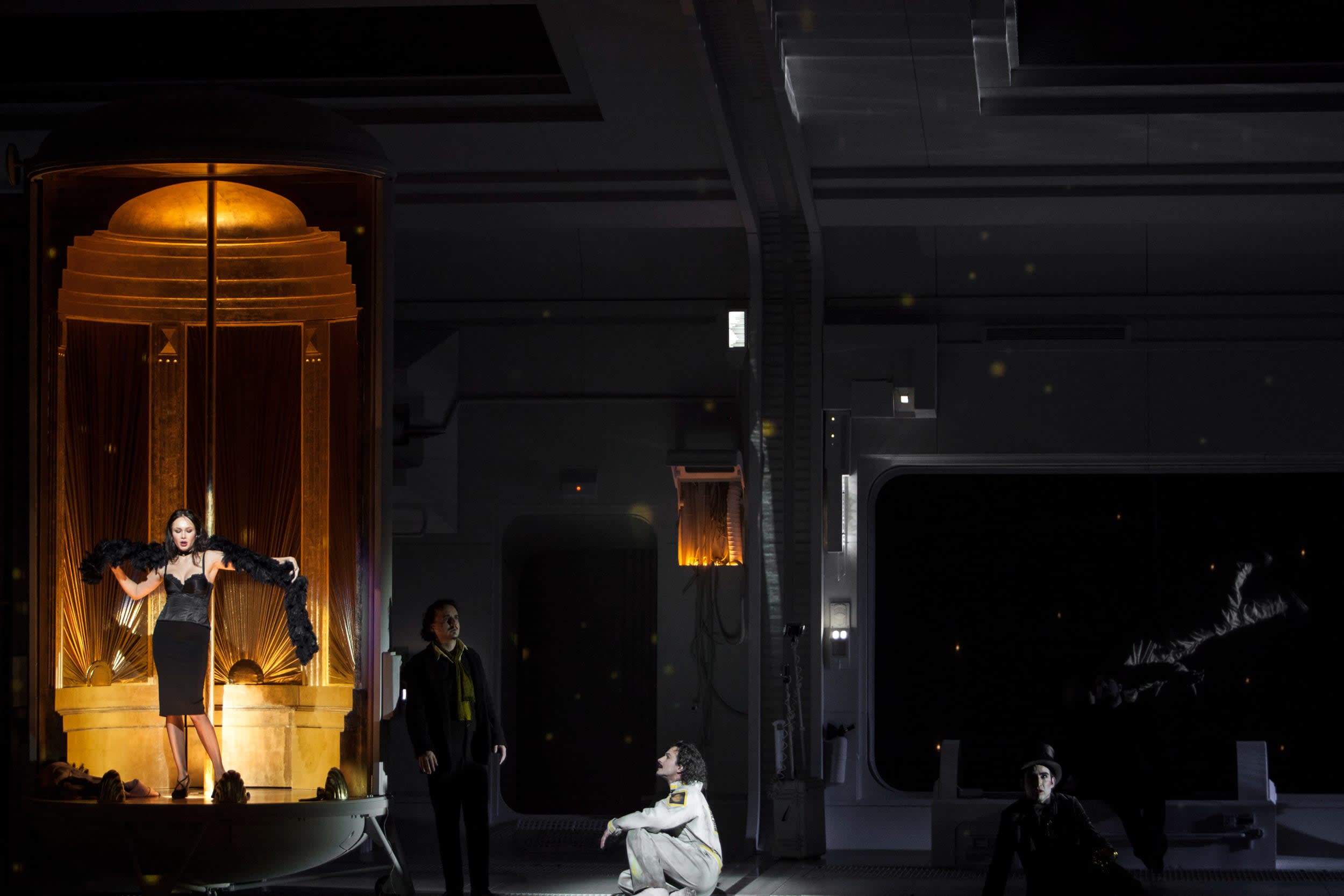 6/10 :
© Bernd Uhlig / OnP
7/10 :
© Bernd Uhlig / OnP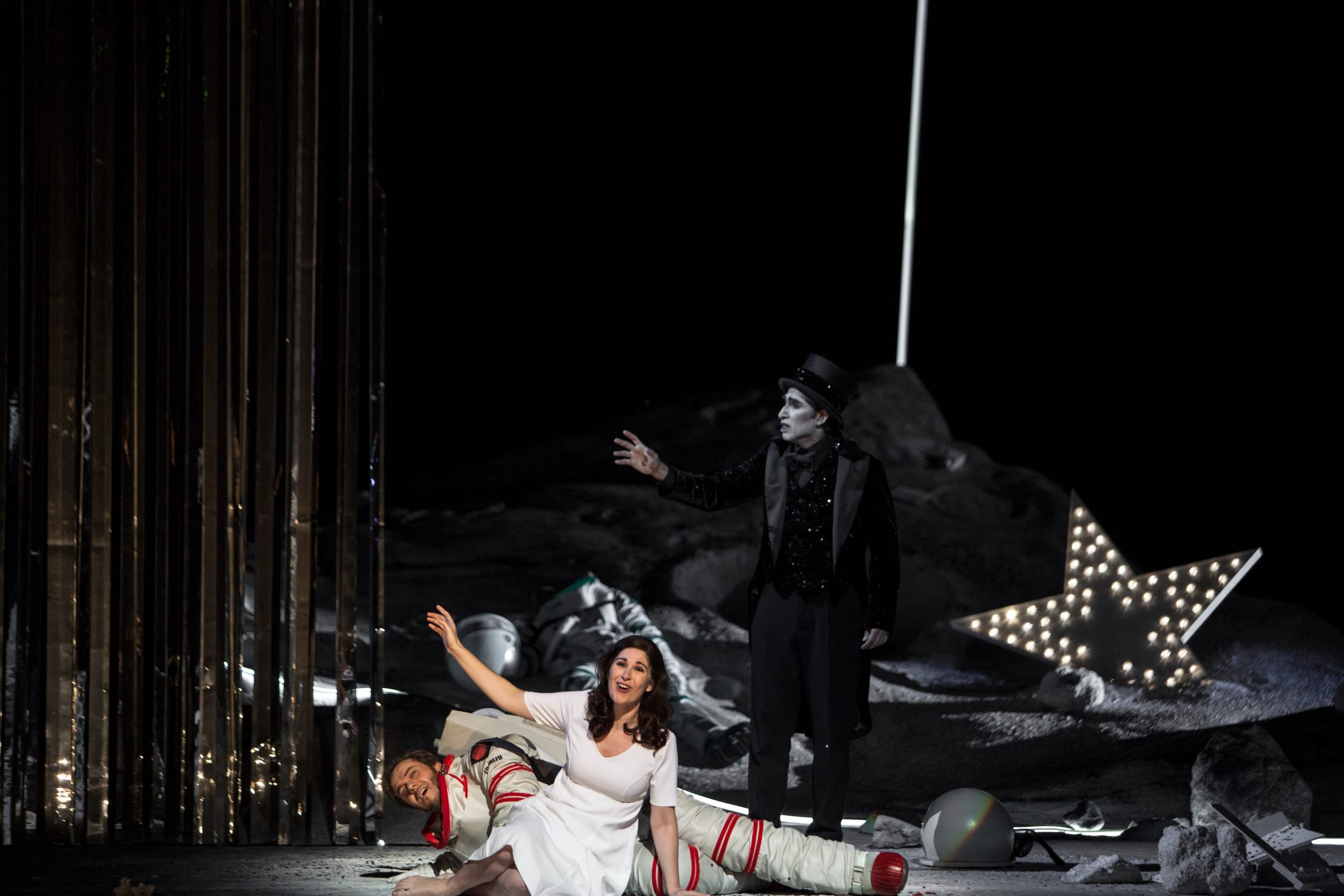 8/10 :
© Bernd Uhlig / OnP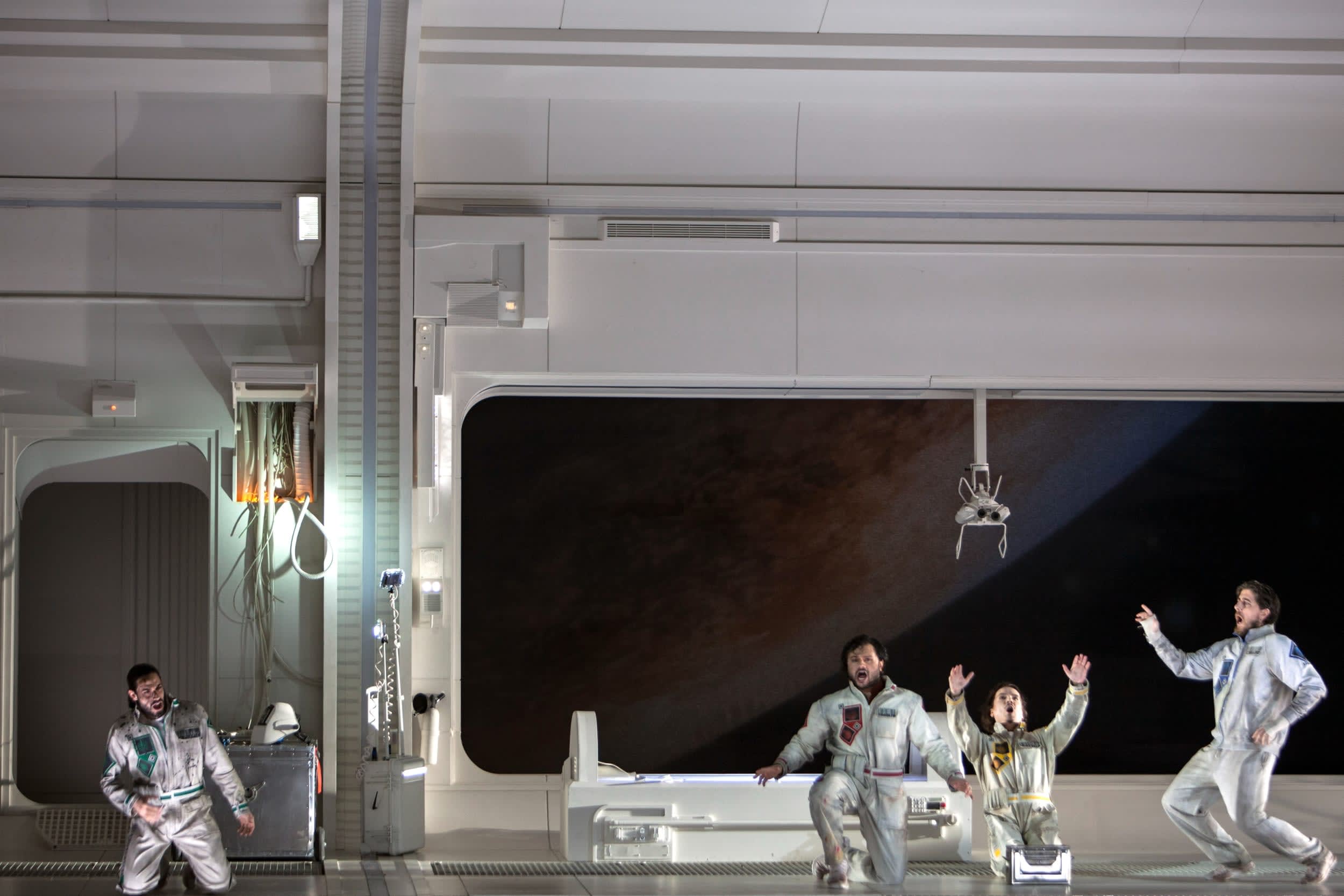 9/10 :
© Bernd Uhlig / OnP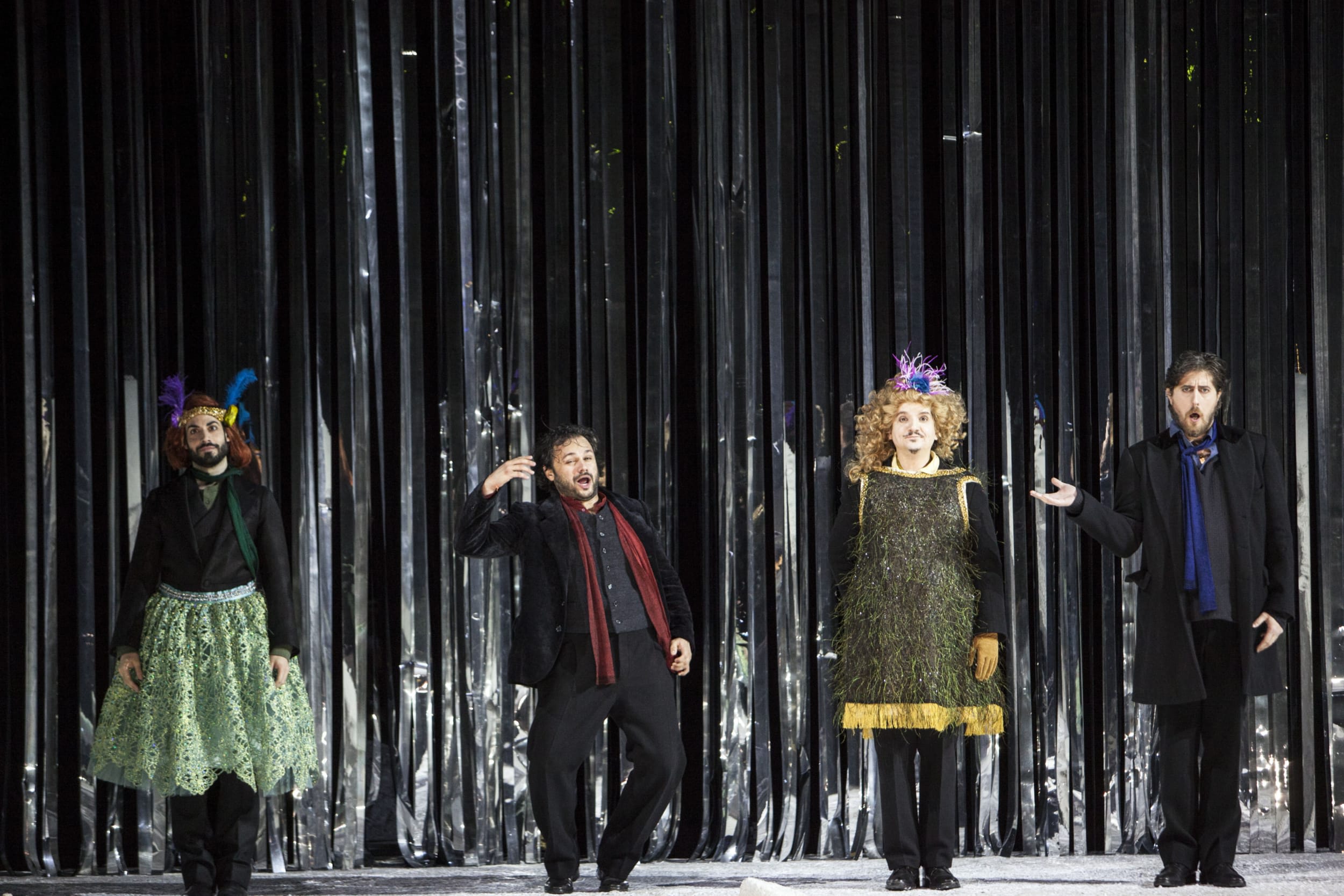 10/10 :
© Bernd Uhlig / OnP
[TRAILER] LA BOHÈME by Giacomo Puccini
Audio clips
La Bohème – « il primo sole è moi »
La Bohème – « Chi son ? Sono un poeta »
La Bohème - « Sono Andati » (Sonya Yoncheva)
La Bohème - « Un passo, un detto, un vezzo, un fior… »
Media coverage
Unprecedented dramatic richness

Marie-Aude Roux, Le Monde

The appearance of Mimi in her red dress, almost sleepwalking, is beautifully poetic.

Marie-Aude Roux, Le Monde

By propelling Puccini's opera into a space station, Claus Guth gives it a salutary dusting, even if it means making the purists jump.

Guillaume Tion, Libération
Find this show in the following subscriptions
Abonnement libre

-5 to -10%

From 4 performances to chose from the program

Discount on a selection of categories

Read more

Young audience subscription

€66

2 operas + 1 ballet

Available to audience members under the age of 28, at attractive rates in seat category 4 at the Palais Garnier and seat categories 7 and 8 at the Opéra Bastille.

Read more

Abonnement découverte

-20%

4 operas

On a selection of dates and performances, in seat categories Optima to 5 at the Opéra Bastille.

Read more