Tosca
Opera Giacomo Puccini
Opéra Bastille - from 16 May to 23 June 2019
Language : Italian
Surtitle : French / English
Opening night : 16 May 2019
About
In few words:
A Pasolinian landscape over which hovers the overwhelming image of a cross, symbol of the collusion between political and religious oppression: Pierre Audi's reading divests the work of its ceremonial dress and strips bare its perfectly regulated tragic mechanism, the cogwheels of its drama which, from the raising of the curtain to the tragic downfall, operate with pitiless efficiency. With its transition from theatre to opera, Sardou's play becomes the very symbol of operatic art. Is that because Tosca portrays a prima donna whosejealousy has weighty consequences for the destiny of her lover? The music overflows the drama to reveal the sensuality of its immortal heroine.
Opening

First Part

50 mn

Interval

25 mn

Second Part

45 mn

Interval

25 mn

Third Part

30 mn

End
Tosca

Melodramma in three acts (1900)

After Victorien Sardou


Libretto :

Giuseppe Giacosa

Luigi Illica - D'après Victorien Sardou

16 > 25 May

29 May, 8 > 23 June

1,5 June

19, 22, 25, 29 May 8 > 23 June

16 May, 1 June

16 > 25 May

29 May > 23 June

25, 29 May, 01, 05, 08, 11, 14, 19, 23 June

16, 19, 22 May
Whether you're a member of Arop or not, the friends of the Opera can reserve seats for you on all performance dates, including those not yet open for sale and those announced as sold out.
Gallery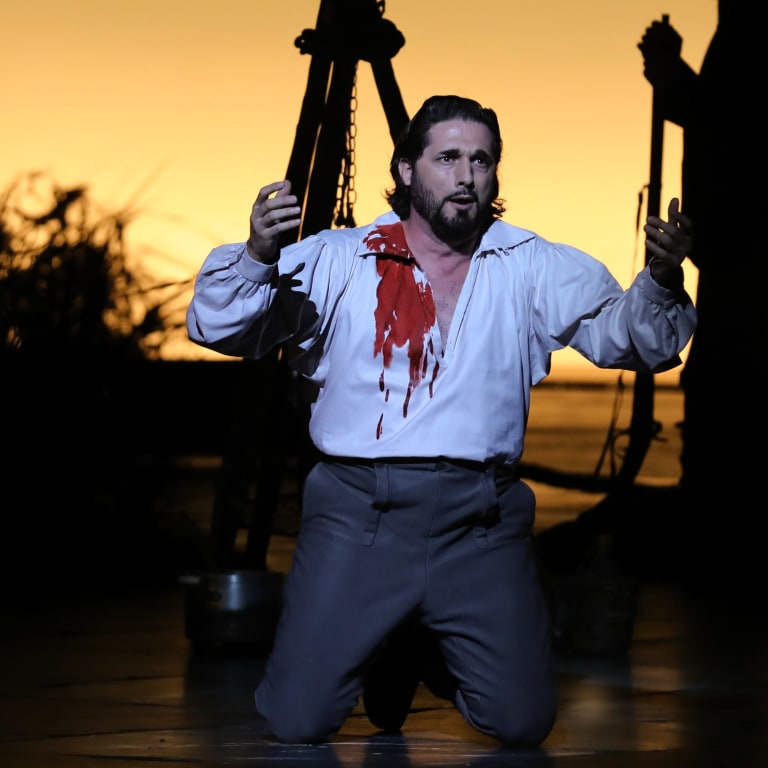 1/39 :
Tosca (saison 18/19) - Marcelo Puente (Mario Cavaradossi)
© Svetlana Loboff / OnP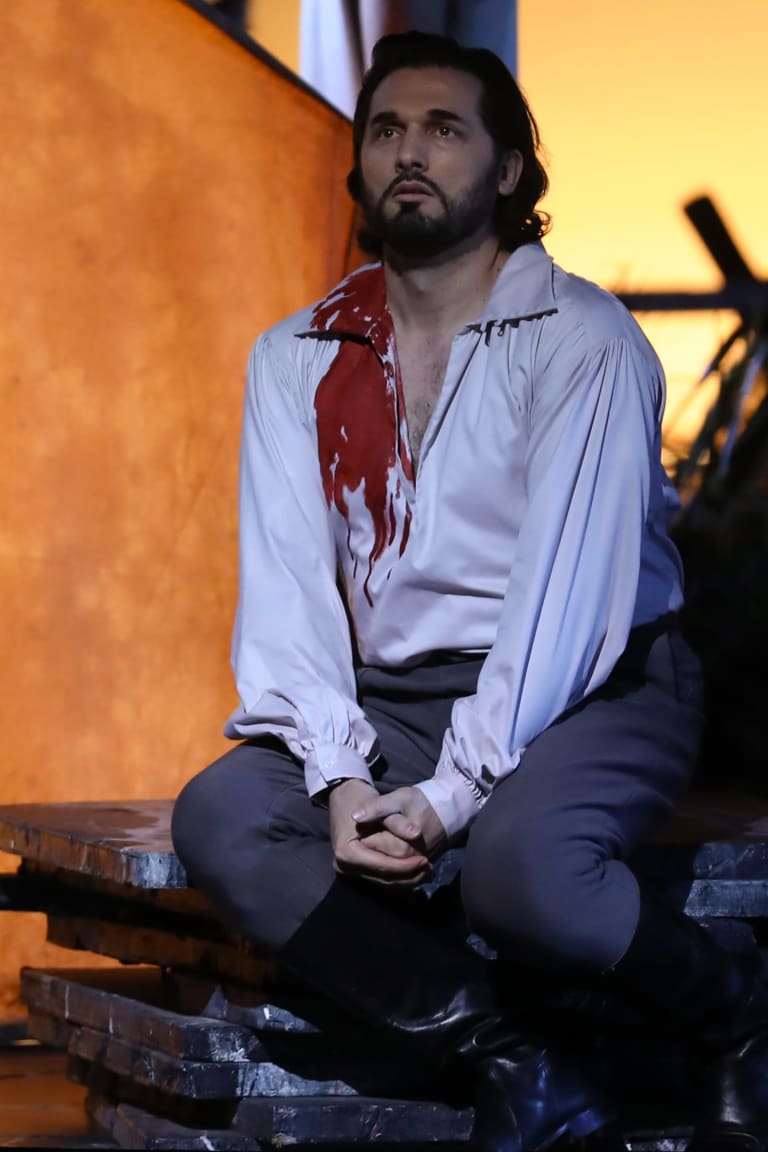 2/39 :
Tosca (saison 18/19) - Marcelo Puente (Mario Cavaradossi)
© Svetlana Loboff / OnP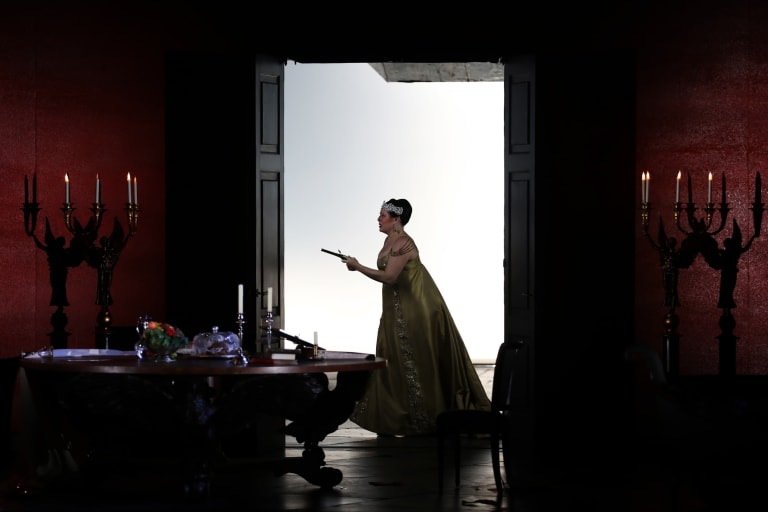 3/39 :
Tosca (saison 18/19) - Martina Serafin (Floria Tosca)
© Svetlana Loboff / OnP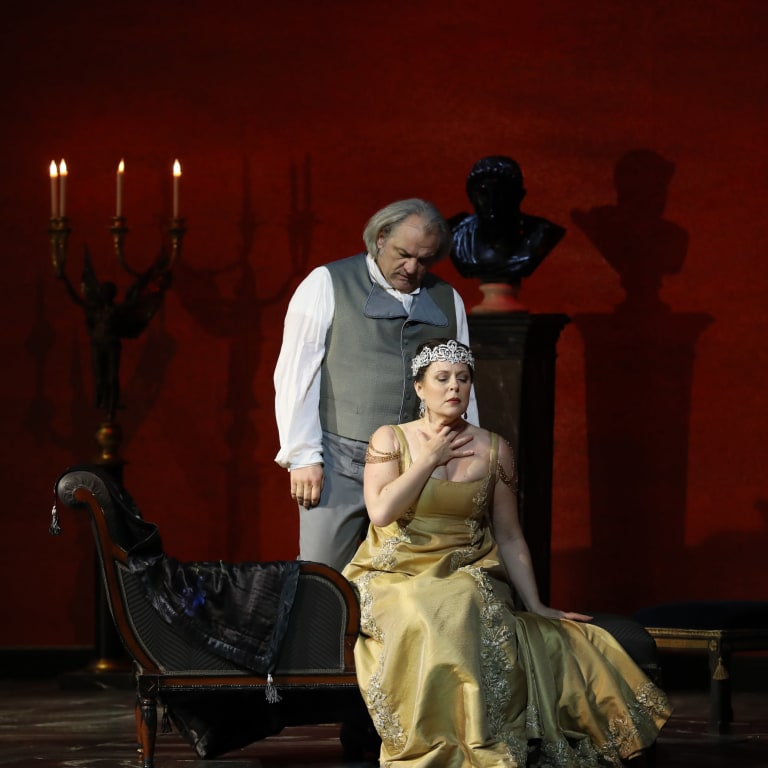 4/39 :
Tosca (saison 18/19) - Željko Lučić (Il Barone Scarpia), Martina Serafin (Floria Tosca)
© Svetlana Loboff / OnP
5/39 :
Tosca (saison 18/19) - Martina Serafin (Floria Tosca), Marcelo Puente (Mario Cavaradossi)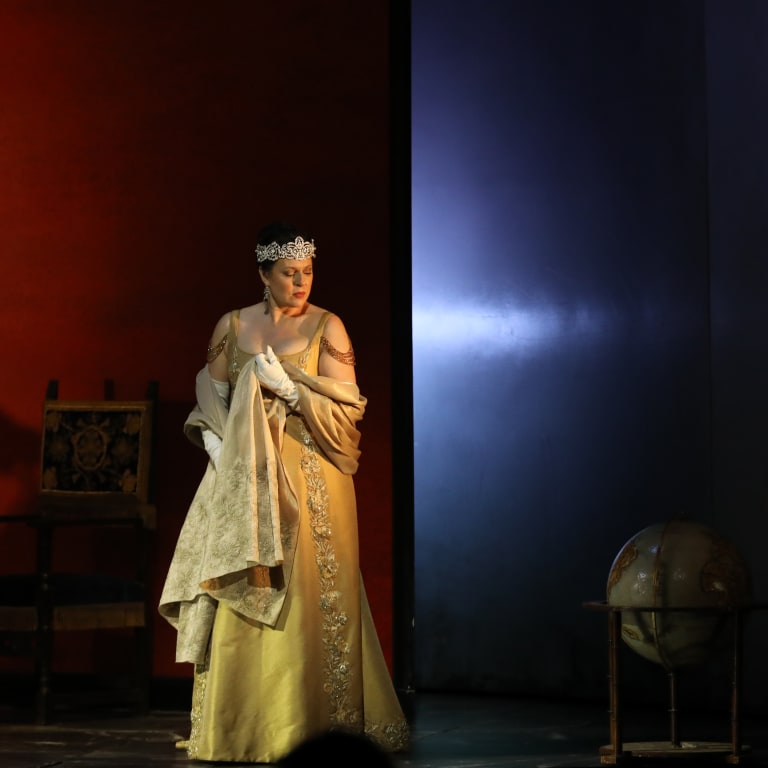 6/39 :
Tosca (saison 18/19) - Martina Serafin (Floria Tosca)
© Svetlana Loboff / OnP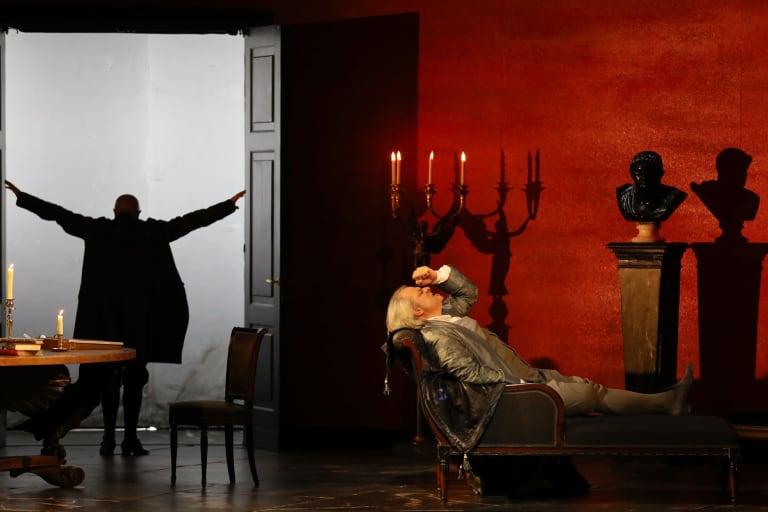 7/39 :
Tosca (saison 18/19) - Željko Lučić (Il Barone Scarpia)
© Svetlana Loboff / OnP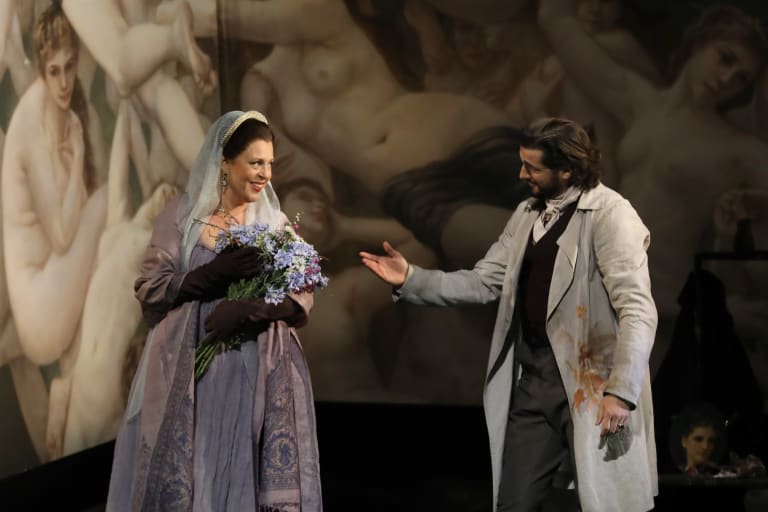 8/39 :
Tosca (saison 18/19) - Martina Serafin (Floria Tosca), Marcelo Puente (Mario Cavaradossi)
© Svetlana Loboff / OnP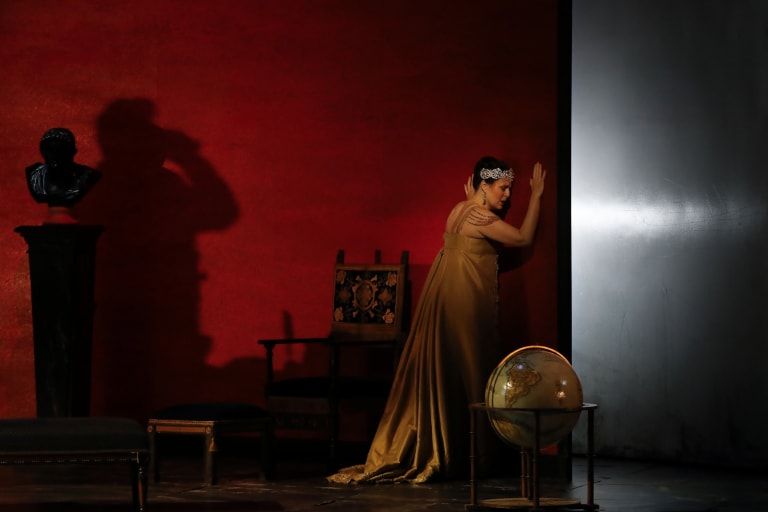 9/39 :
Tosca (saison 18/19) - Martina Serafin (Floria Tosca)
© Svetlana Loboff / OnP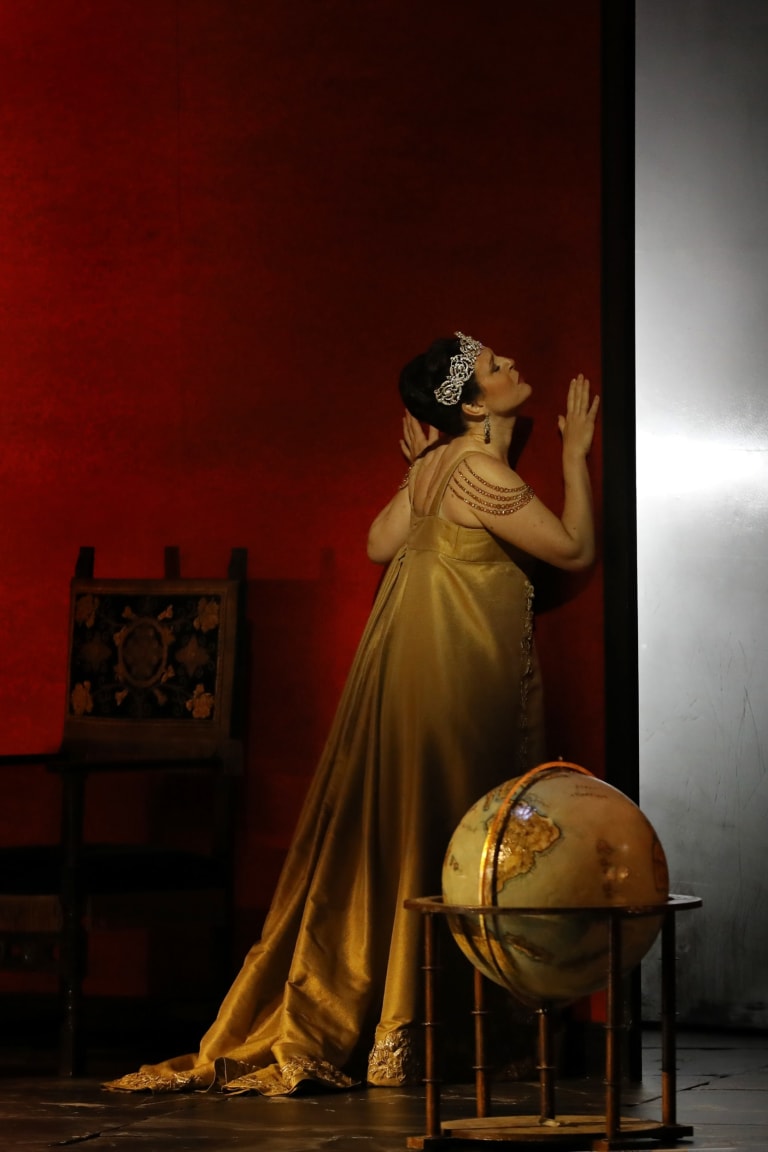 10/39 :
Tosca (saison 18/19) - Martina Serafin (Floria Tosca)
© Svetlana Loboff / OnP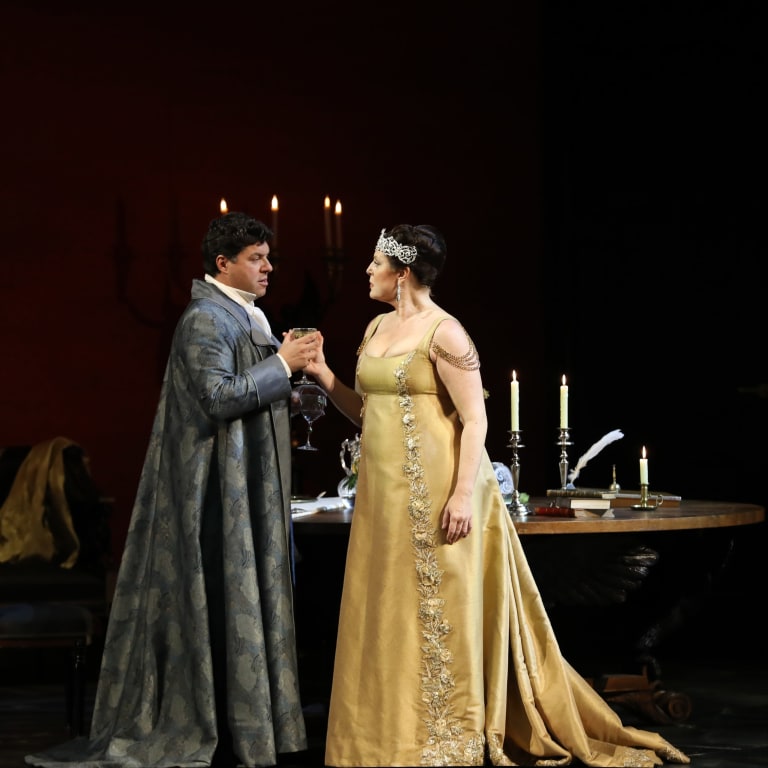 11/39 :
Tosca (saison 18/19) - Martina Serafin (Floria Tosca), Marcelo Puente (Mario Cavaradossi)
© Svetlana Loboff / OnP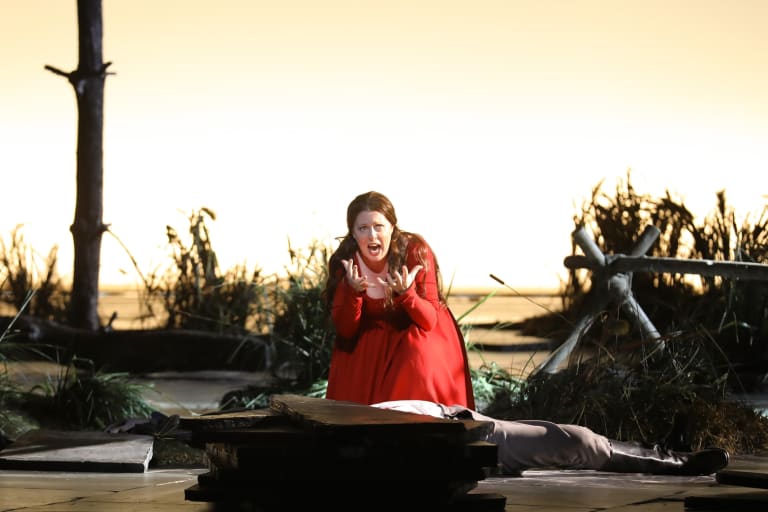 12/39 :
Tosca (saison 18/19) - Martina Serafin (Floria Tosca)
© Svetlana Loboff / OnP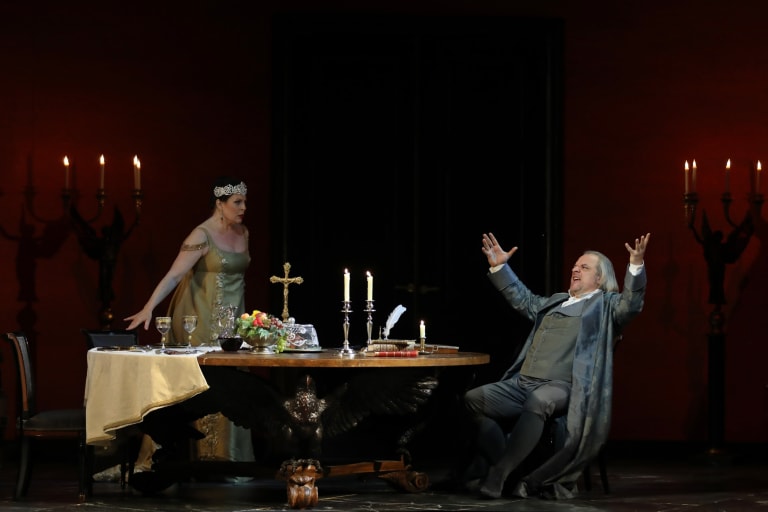 13/39 :
Tosca (saison 18/19) - Martina Serafin (Floria Tosca), Željko Lučić (Il Barone Scarpia)
© Svetlana Loboff / OnP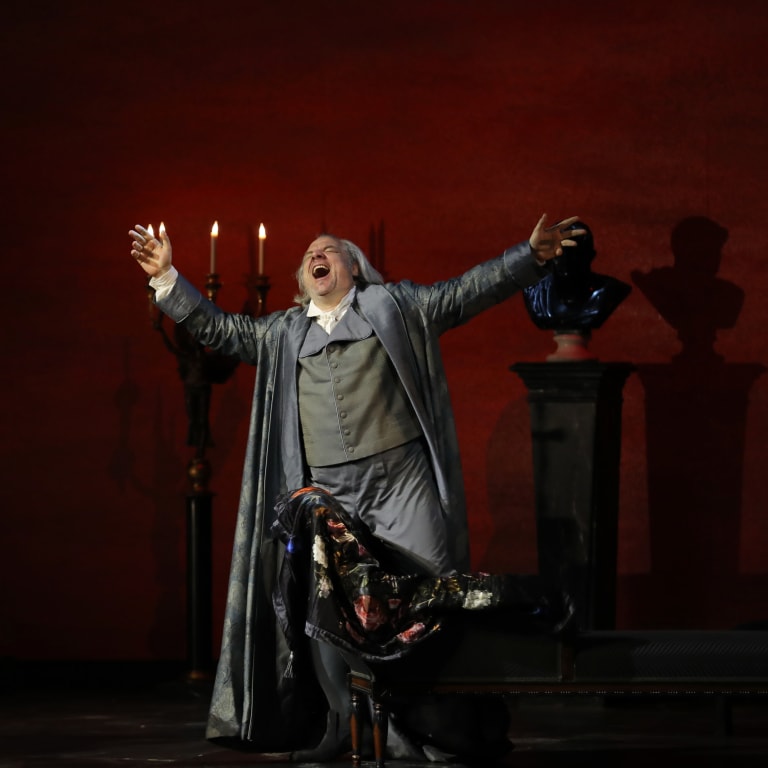 14/39 :
Tosca (saison 18/19) - Željko Lučić (Il Barone Scarpia)
© Svetlana Loboff / OnP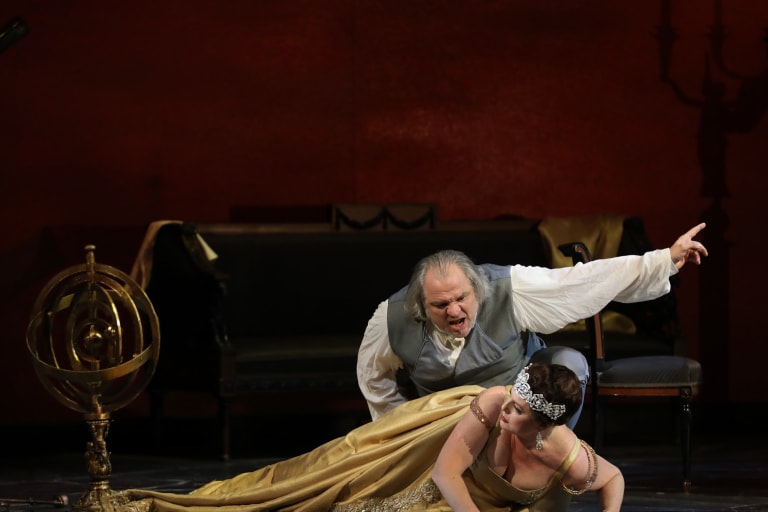 15/39 :
Tosca (saison 18/19)
© Svetlana Loboff / OnP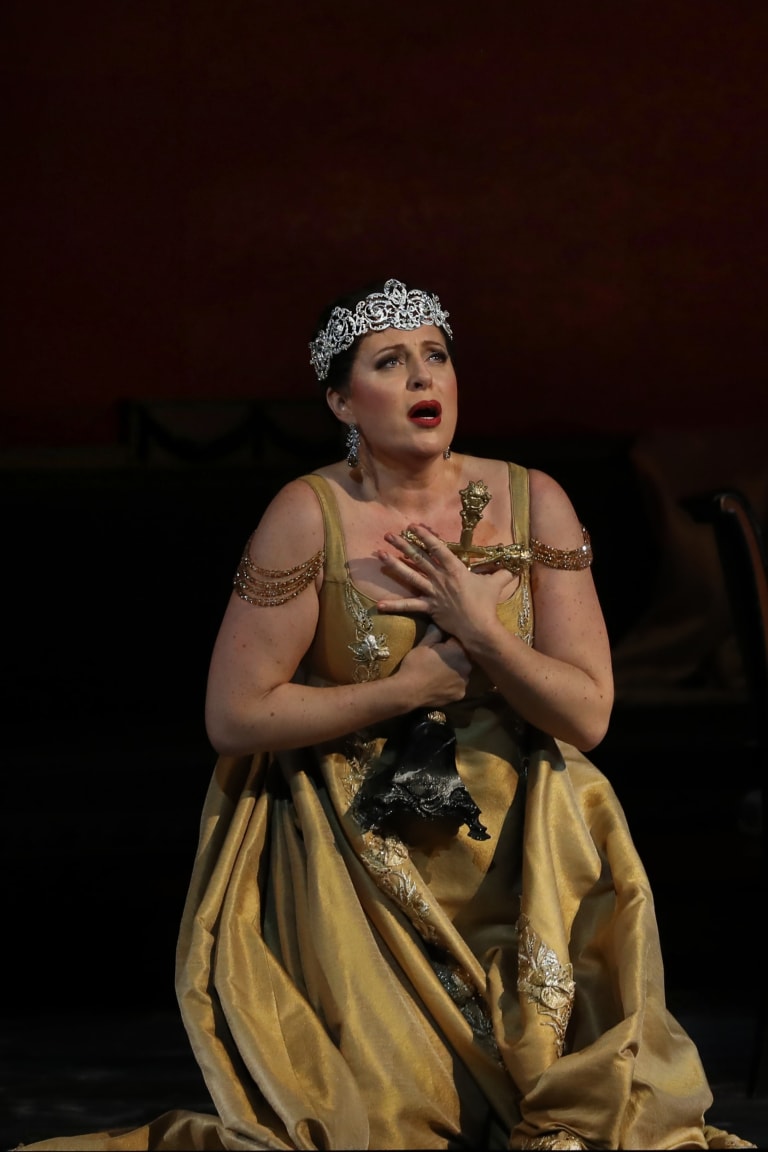 16/39 :
Tosca (saison 18/19) - Martina Serafin (Floria Tosca)
© Svetlana Loboff / OnP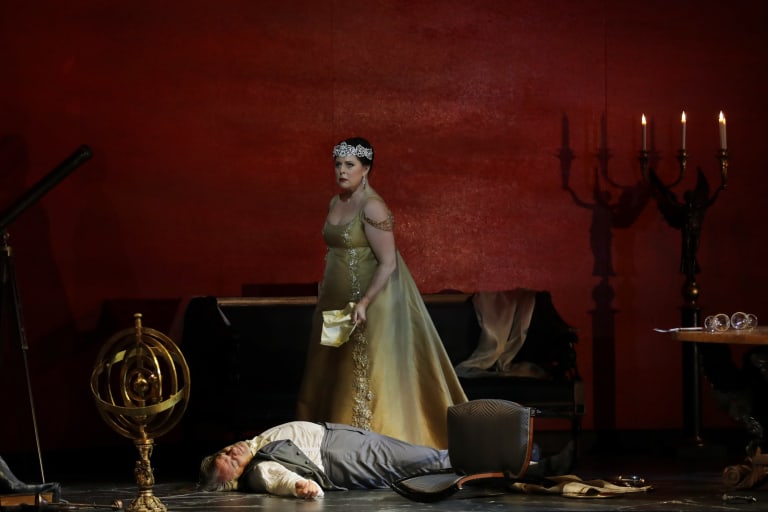 17/39 :
Tosca (saison 18/19) - Željko Lučić (Il Barone Scarpia), Martina Serafin (Floria Tosca)
© Svetlana Loboff / OnP
18/39 :
Tosca (saison 18/19) - Martina Serafin (Floria Tosca)
© Svetlana Loboff / OnP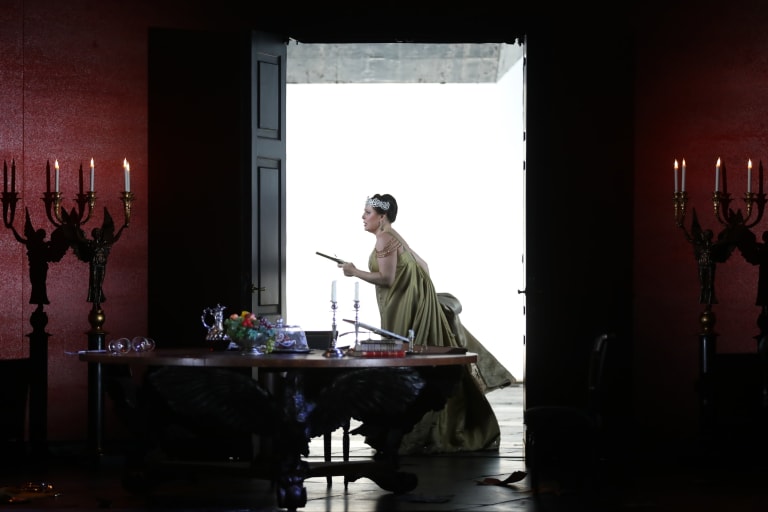 19/39 :
Tosca (saison 18/19) - Martina Serafin (Floria Tosca)
© Svetlana Loboff / OnP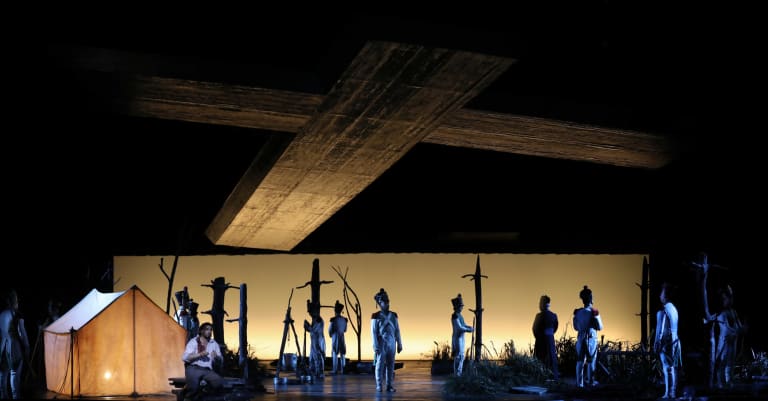 20/39 :
Tosca (saison 18/19) - Marcelo Puente (Mario Cavaradossi)
© Svetlana Loboff / OnP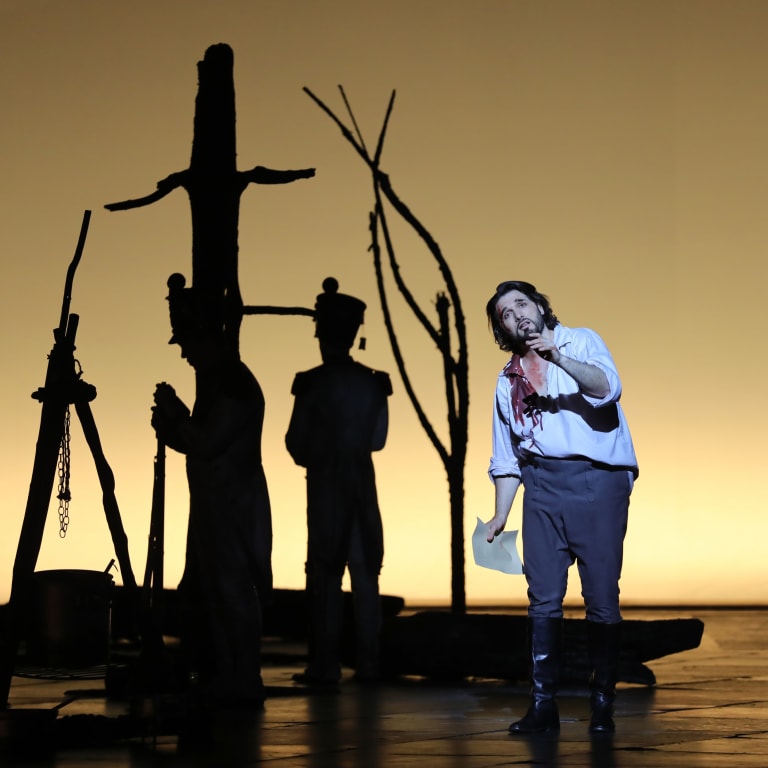 21/39 :
Tosca (saison 18/19) - Marcelo Puente (Mario Cavaradossi)
© Svetlana Loboff / OnP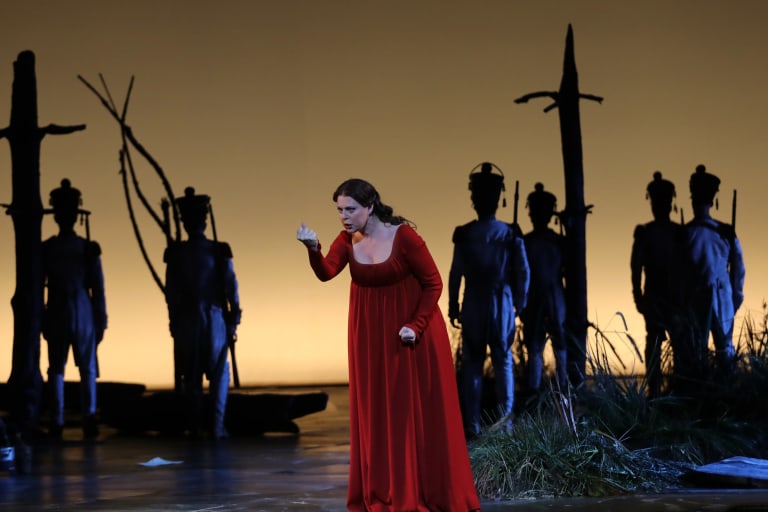 22/39 :
Tosca (saison 18/19) - Martina Serafin (Floria Tosca)
© Svetlana Loboff / OnP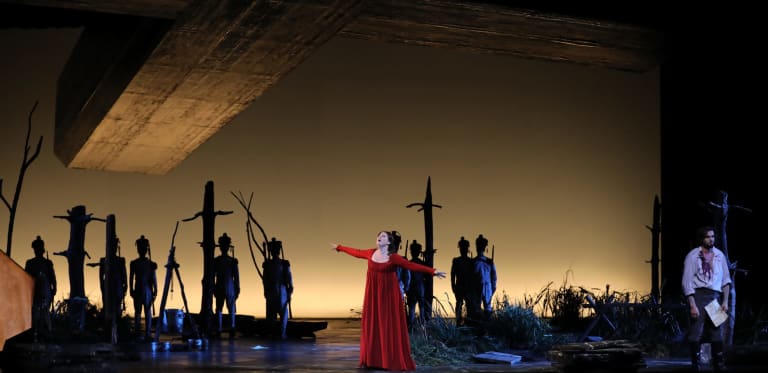 23/39 :
Tosca (saison 18/19) - Martina Serafin (Floria Tosca), Marcelo Puente (Mario Cavaradossi)
© Svetlana Loboff / OnP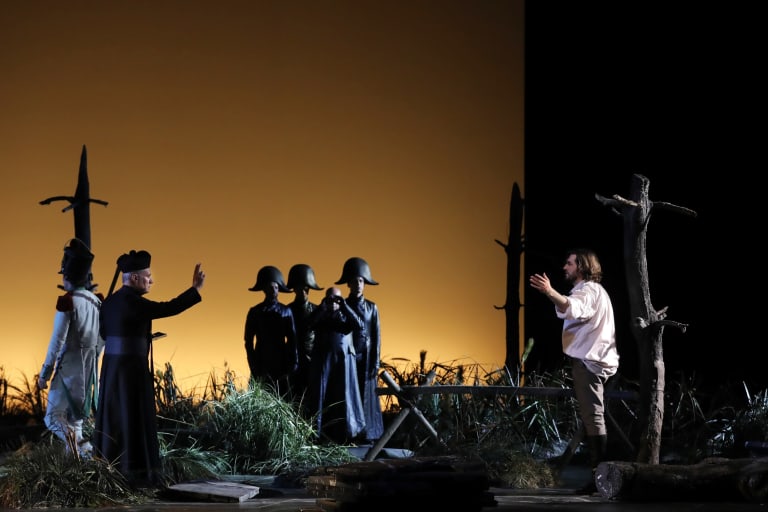 24/39 :
Tosca (saison 18/19) - Nicolas Cavallier (Il Sagrestano), Marcelo Puente (Mario Cavaradossi)
© Svetlana Loboff / OnP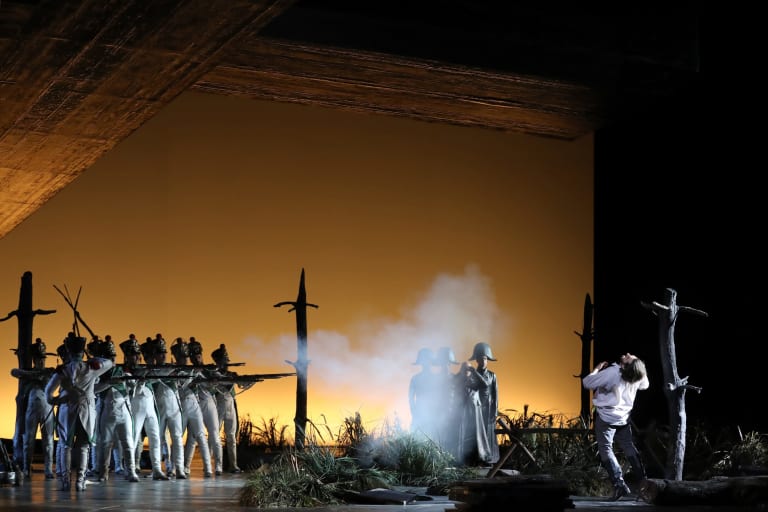 25/39 :
Tosca (saison 18/19)
© Svetlana Loboff / OnP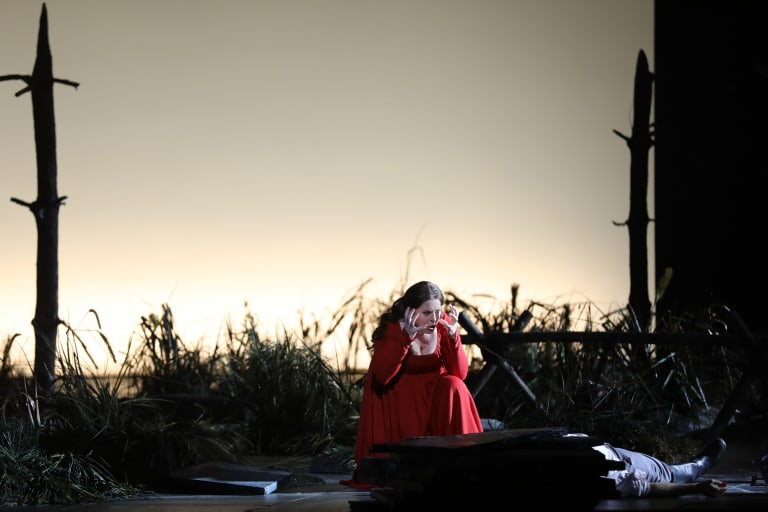 26/39 :
Tosca (saison 18/19) - Martina Serafin (Floria Tosca)
© Svetlana Loboff / OnP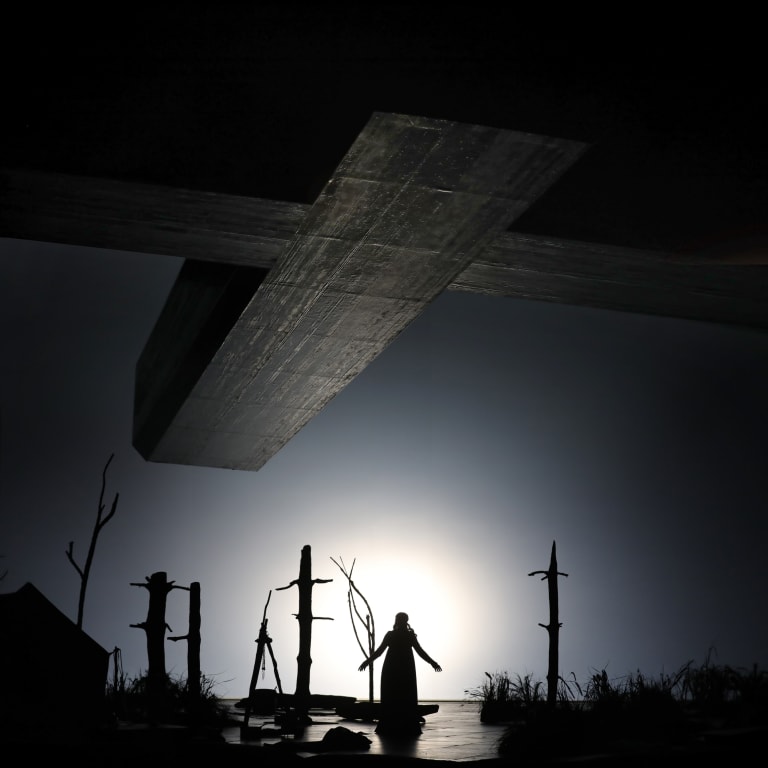 27/39 :
Tosca (saison 18/19) - Martina Serafin (Floria Tosca)
© Svetlana Loboff / OnP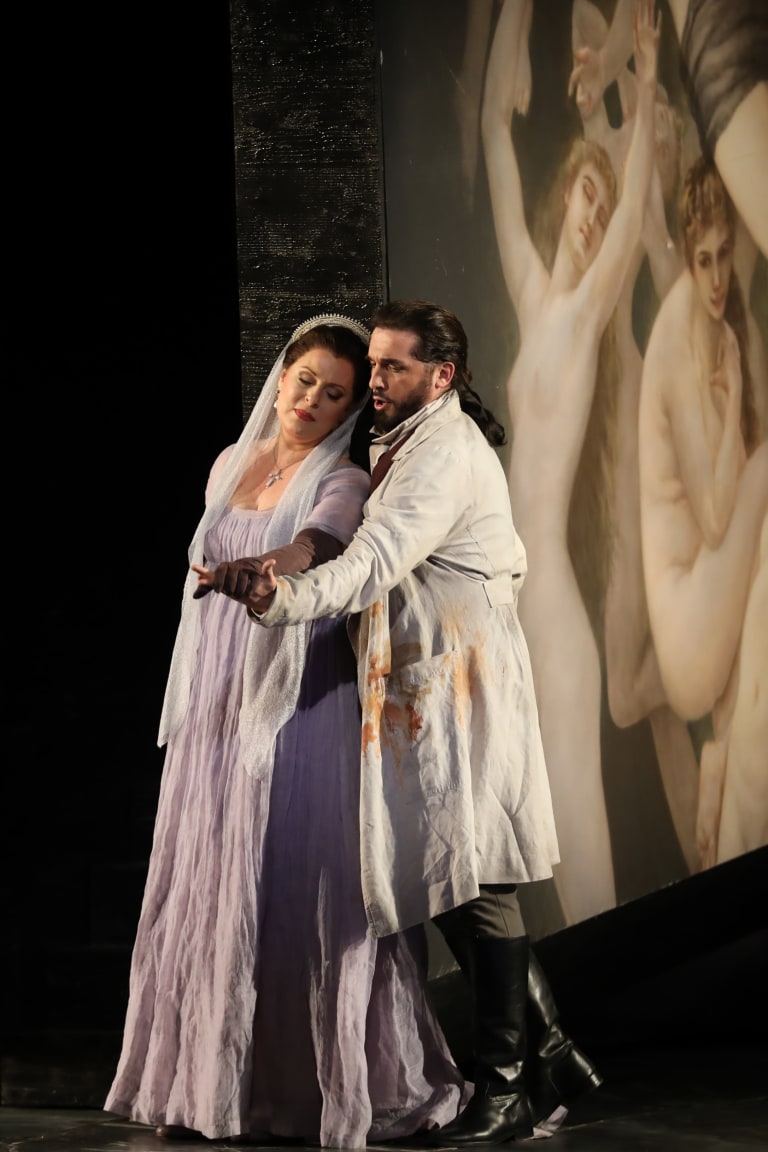 28/39 :
Tosca (saison 18/19) - Martina Serafin (Floria Tosca), Marcelo Puente (Mario Cavaradossi)
© Svetlana Loboff / OnP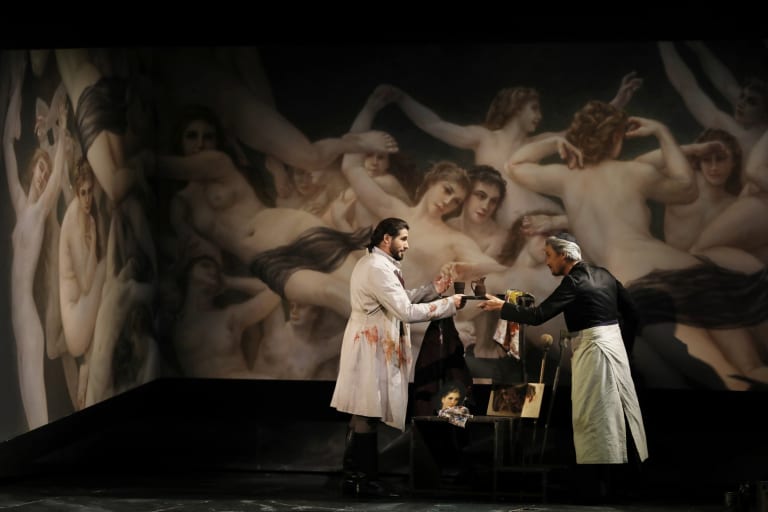 29/39 :
Tosca (saison 18/19) - Marcelo Puente (Mario Cavaradossi), Nicolas Cavallier (Il Sagrestano)
© Svetlana Loboff / OnP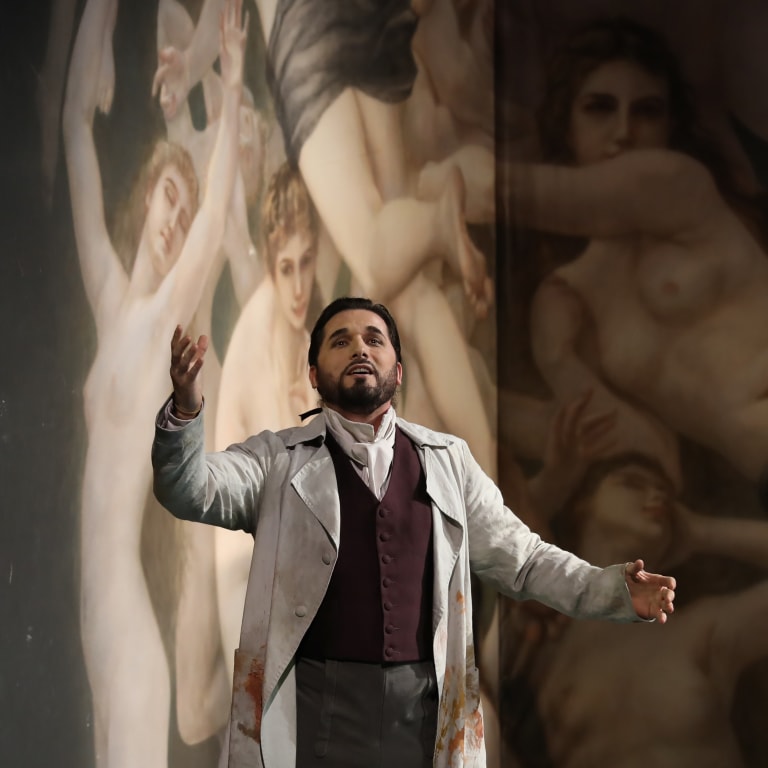 30/39 :
Tosca (saison 18/19) - Marcelo Puente (Mario Cavaradossi)
© Svetlana Loboff / OnP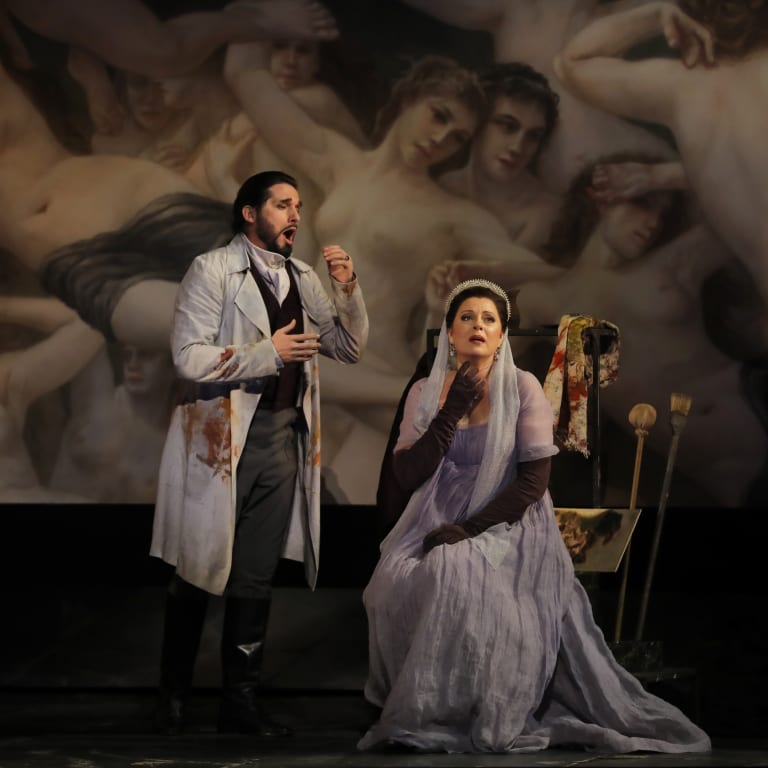 31/39 :
Tosca (saison 18/19) - Marcelo Puente (Mario Cavaradossi), Martina Serafin (Floria Tosca)
© Svetlana Loboff / OnP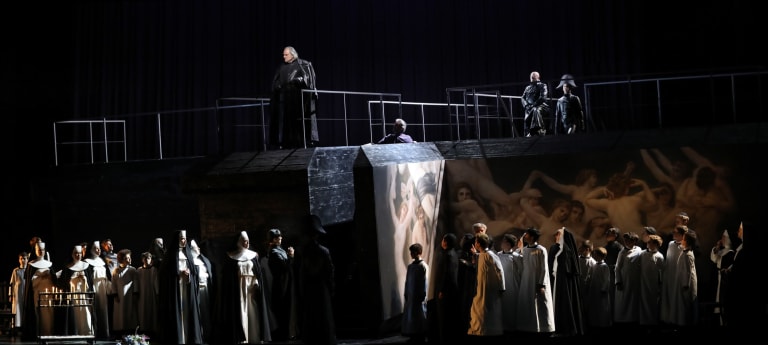 32/39 :
Tosca (saison 18/19) - Igor Gnidii (Sciarrone), Željko Lučić (Il Barone Scarpia)
© Svetlana Loboff / OnP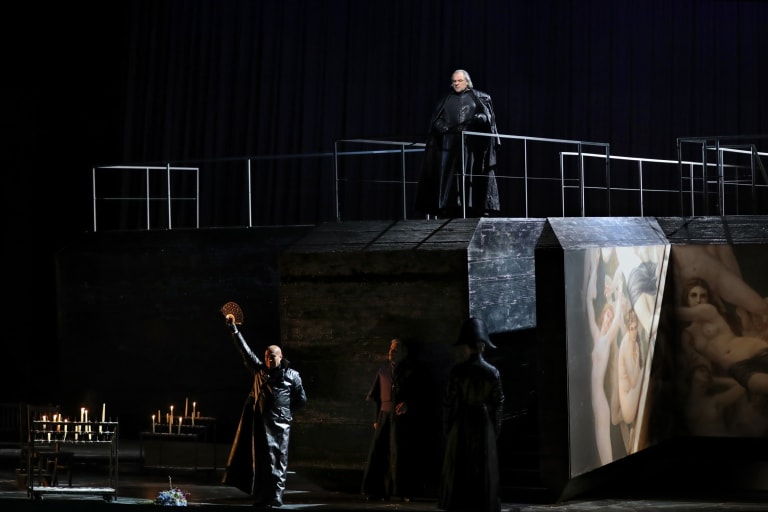 33/39 :
Tosca (saison 18/19)
© Svetlana Loboff / OnP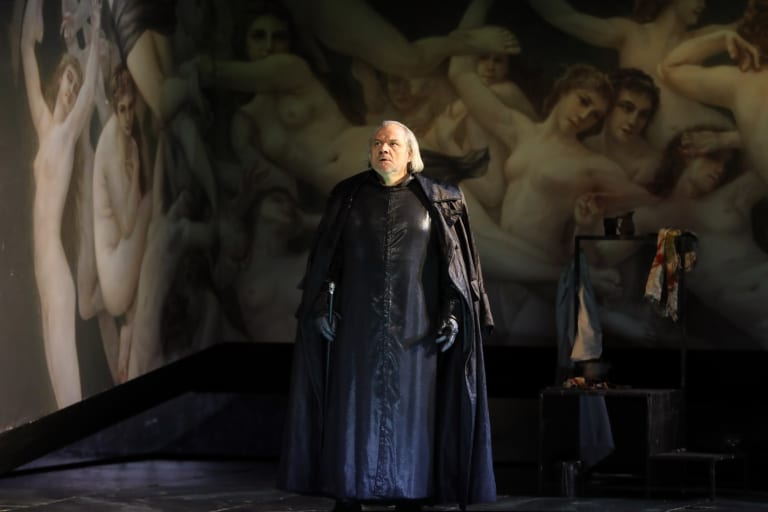 34/39 :
Tosca (saison 18/19) - Željko Lučić (Il Barone Scarpia)
© Svetlana Loboff / OnP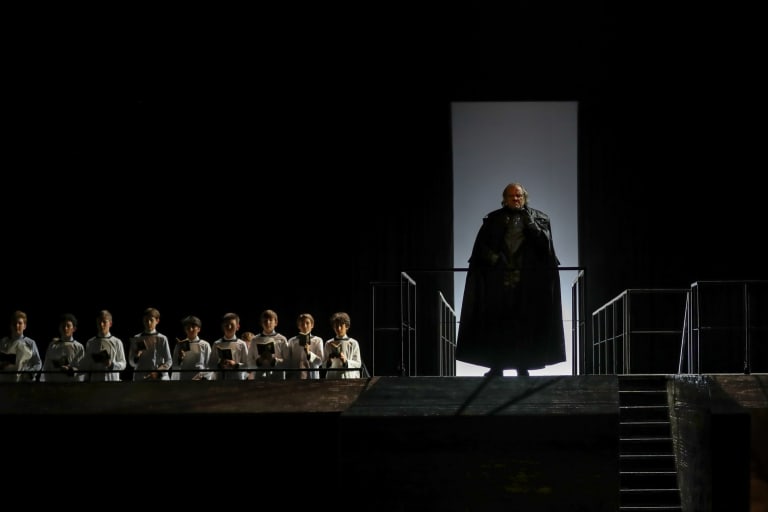 35/39 :
Tosca (saison 18/19) - Željko Lučić (Il Barone Scarpia)
© Svetlana Loboff / OnP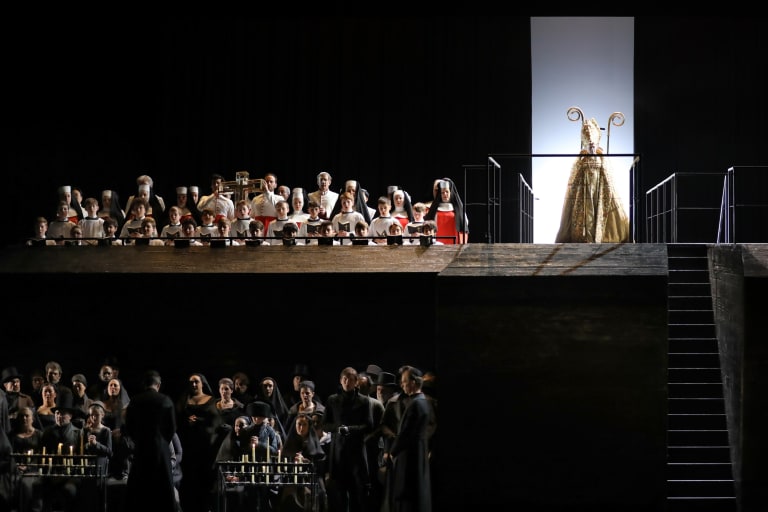 36/39 :
Tosca (saison 18/19)
© Svetlana Loboff / OnP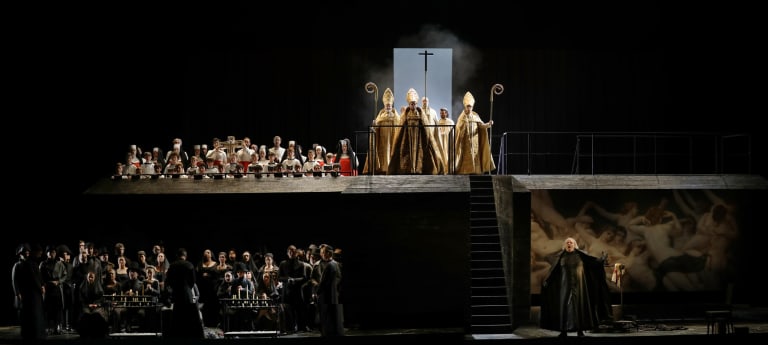 37/39 :
Tosca (saison 18/19)
© Svetlana Loboff / OnP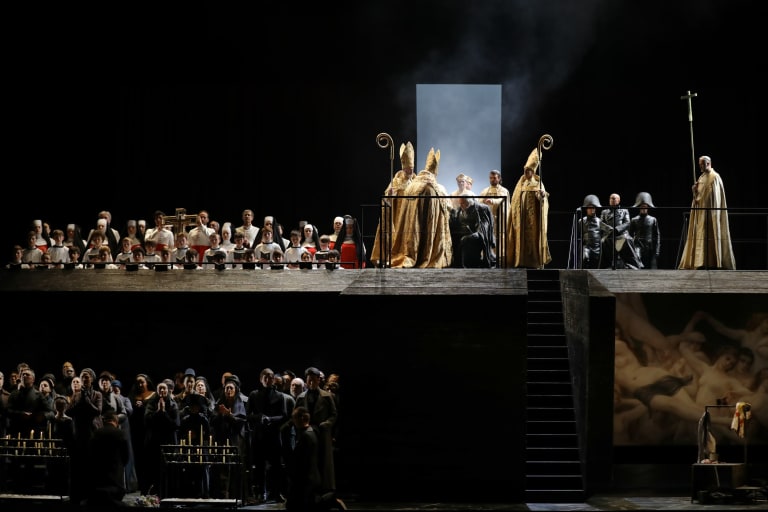 38/39 :
Tosca (saison 18/19)
© Svetlana Loboff / OnP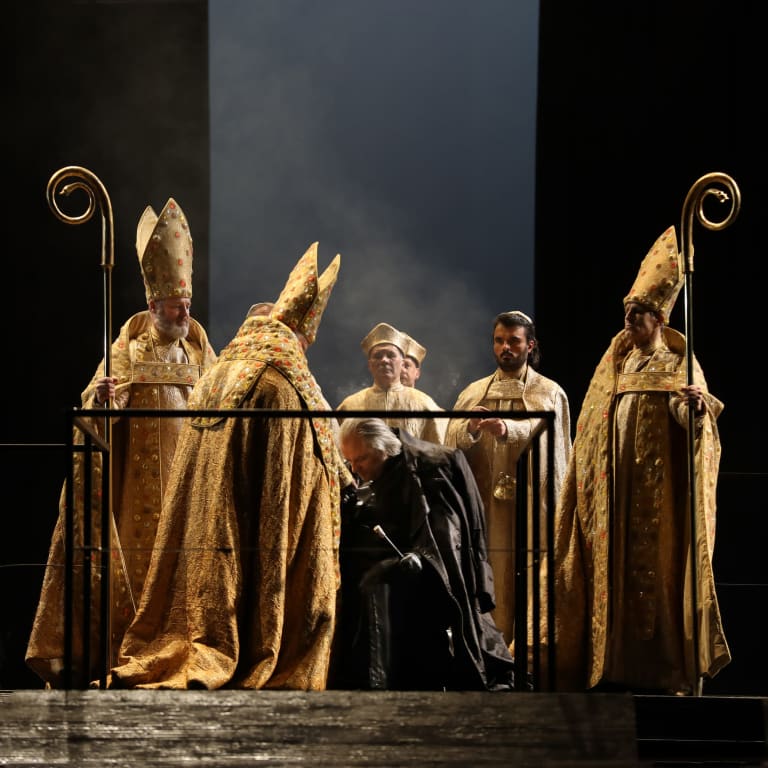 39/39 :
Tosca (saison 18/19) - Željko Lučić (Il Barone Scarpia)
© Svetlana Loboff / OnP
1/4 :
Tosca by Giacomo Puccini - "Vissi d'arte" (Martina Serafin)
2/4 :
Tosca by Giacomo Puccini - "E lucevan le stelle" (Marcelo Puente)
3/4 :
Tosca by Giacomo Puccini (Martina Serafin & Marcelo Puente)
4/4 :
Tosca by Giacomo Puccini (Željko Lučić)
Audio clips
Tosca (saison 18.19) - Acte I - Zeljko Lucic Et Choeurs
Tosca (saison 18.19)- Acte II - Martina Serafin, Zeljko Lucic
Tosca (saison 18.19)- Acte II - Martina Serafin
Tosca (saison 18.19) - Acte III - Marcelo Puente
Partners
Timepiece of the Paris Opera