La Cenerentola
Opera Gioacchino Rossini
Palais Garnier - from 23 November to 26 December 2018
Language : Italian
Surtitle : French / English
Opening night : 23 November 2018

Under 40 : 3 December 2018
About
In few words:
Divested of its traditional attributes – glass slipper and pumpkin carriage – and dominated by a tyrannical stepfather instead of a cruel stepmother, Rossini's la Cenerentola plays with these most conventional of fairy‑tale characters. Nonetheless Cinderella lives in a closed world devoid of tenderness and under the yoke of the tormentor whom she protects. Deep beneath her goodness smoulders a fire that her encounter with the prince will set free… Guillaume Gallienne subtly highlights the halftones of this dramma giocoso, somewhere between opera buffa and opera seria, and ranging from sombre melancholy to the burlesque.
Opening

First part

100 mn

Intermission

30 mn

Second part

60 mn

End
La Cenerentola

Opera in two acts (1817)

Libretto :

Jacopo Ferretti - after Cendrillon, Charles Perrault

6, 9, 11, 13, 17, 20, 24 et 26 décembre
Whether you're a member of Arop or not, the friends of the Opera can reserve seats for you on all performance dates, including those not yet open for sale and those announced as sold out.
Gallery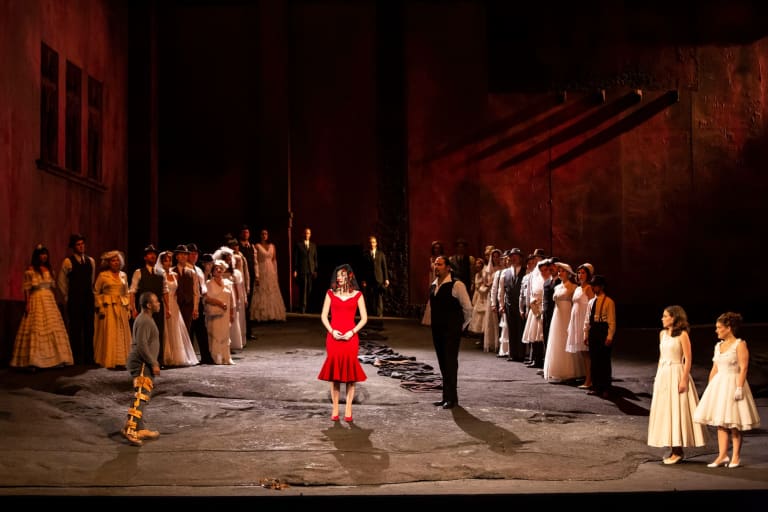 1/19 :
La Cenerentola (Saison 18/19) - Lawrence Brownlee (Don Ramiro), Marianne Crebassa (Angelina), Florian Sempey (Dandini), Chiara Skerath (Clorinda), Alessandro Corbelli (Don Magnifico), Isabelle Druet (Tisbe)
© Emilie Brouchon / OnP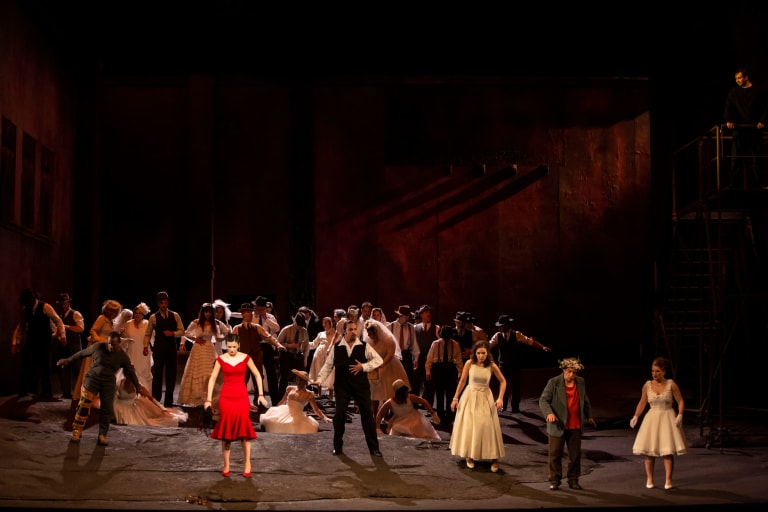 2/19 :
La Cenerentola (Saison 18/19) - Lawrence Brownlee (Don Ramiro), Marianne Crebassa (Angelina), Florian Sempey (Dandini), Chiara Skerath (Clorinda), Alessandro Corbelli (Don Magnifico), Isabelle Druet (Tisbe)
© Emilie Brouchon / OnP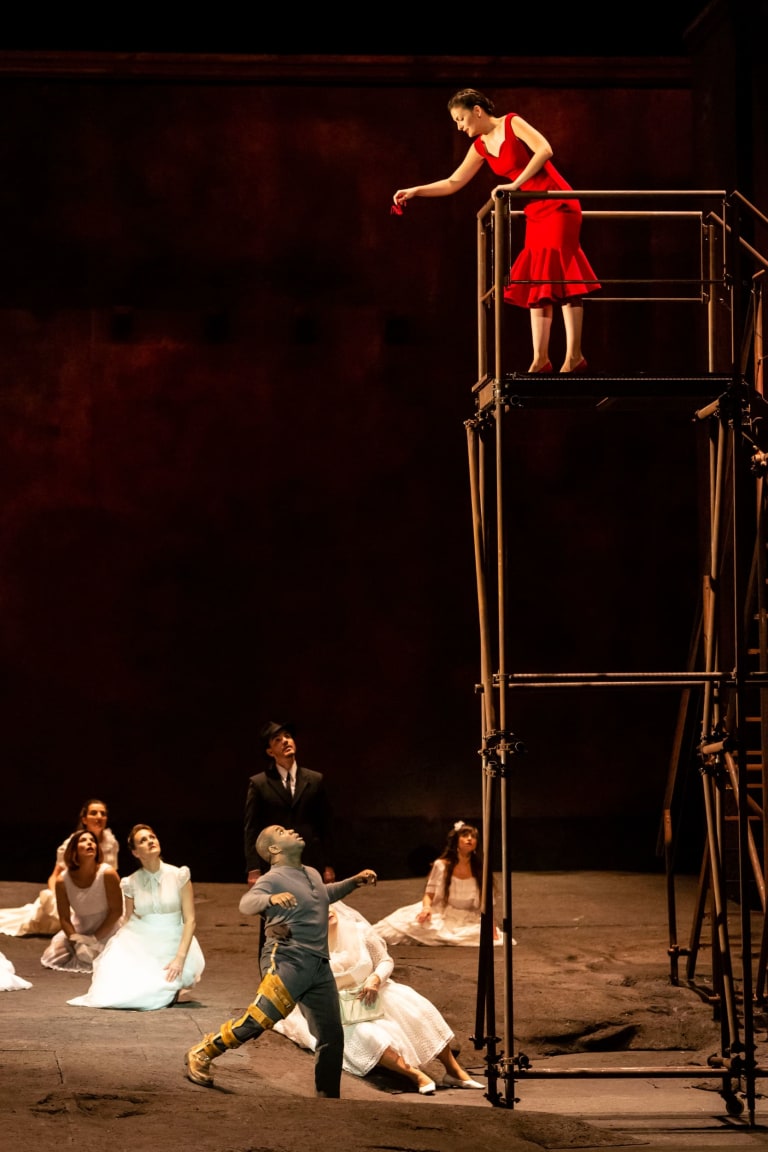 3/19 :
La Cenerentola (Saison 18/19) - Lawrence Brownlee (Don Ramiro), Marianne Crebassa (Angelina)
© Emilie Brouchon / OnP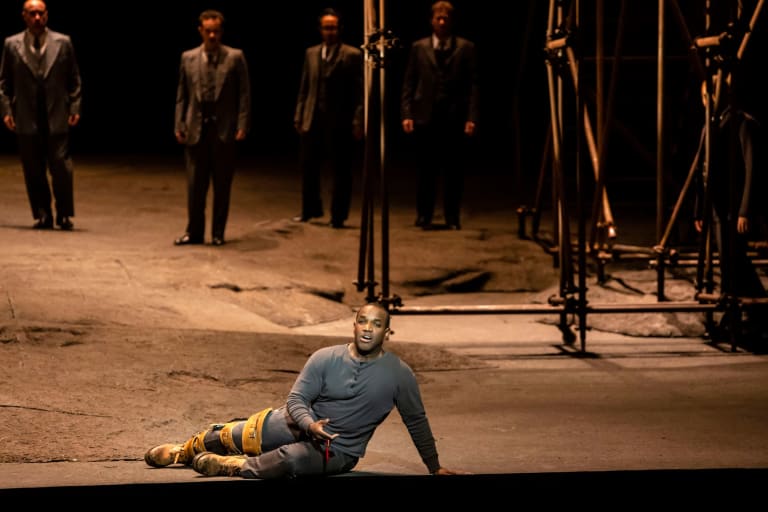 4/19 :
La Cenerentola (Saison 18/19) - Lawrence Brownlee (Don Ramiro)
© Emilie Brouchon / OnP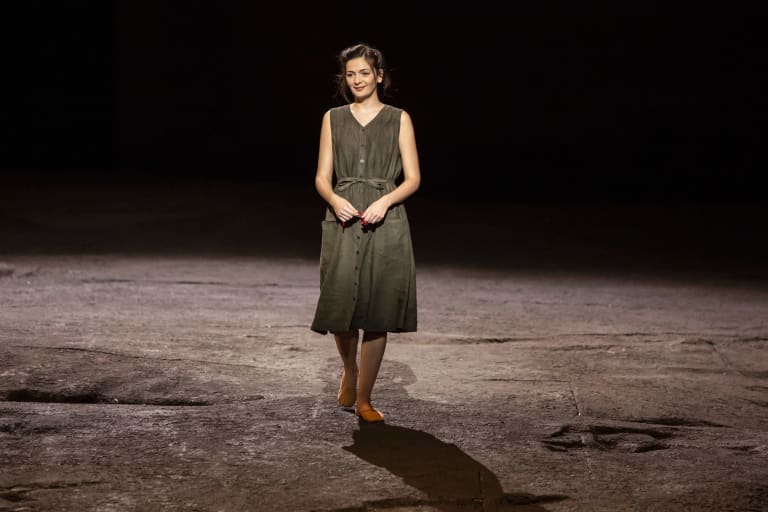 5/19 :
La Cenerentola (Saison 18/19) - Marianne Crebassa (Angelina)
© Emilie Brouchon / OnP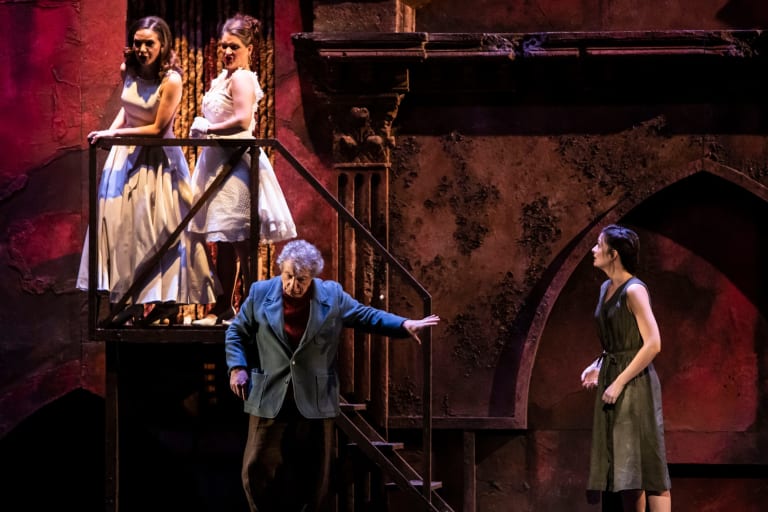 6/19 :
La Cenerentola (Saison 18/19) - Chiara Skerath (Clorinda), Isabelle Druet (Clorinda), Alessandro Corbelli (Don Magnifico), Marianne Crebassa (Angelina)
© Emilie Brouchon / OnP
7/19 :
La Cenerentola (Saison 18/19) - Chiara Skerath (Clorinda), Isabelle Druet (Clorinda), Alessandro Corbelli (Don Magnifico), Marianne Crebassa (Angelina), Lawrence Brownlee (Don Ramiro)
© Emilie Brouchon / OnP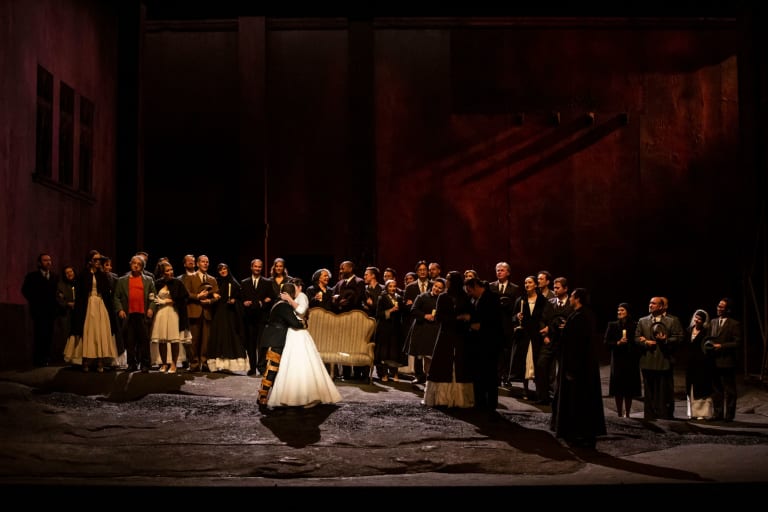 8/19 :
La Cenerentola (Saison 18/19) - Chiara Skerath (Clorinda), Alessandro Corbelli (Don Magnifico), Isabelle Druet (Clorinda), Lawrence Brownlee (Don Ramiro), Marianne Crebassa (Angelina), Florian Sempey (Dandini), Adam Plachetka (Alidoro)
© Emilie Brouchon / OnP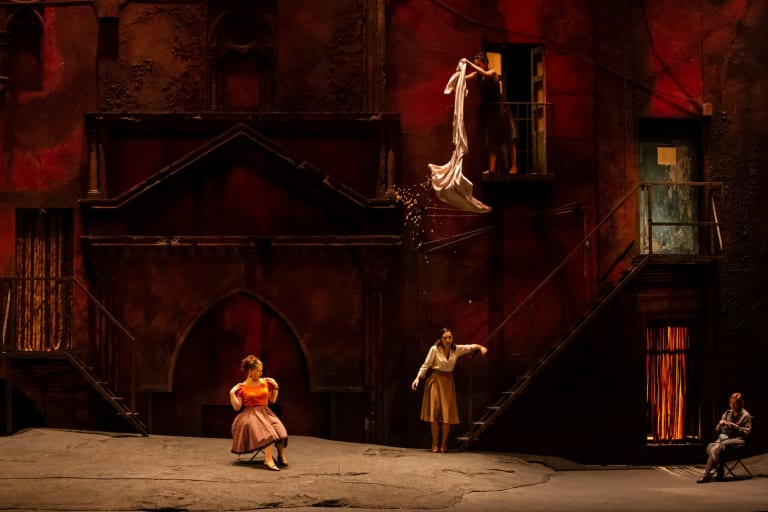 9/19 :
La Cenerentola (Saison 18/19) - Isabelle Druet (Tisbe), Chiara Skerath (Clorinda), Marianne Crebassa (Angelina)
© Emilie Brouchon / OnP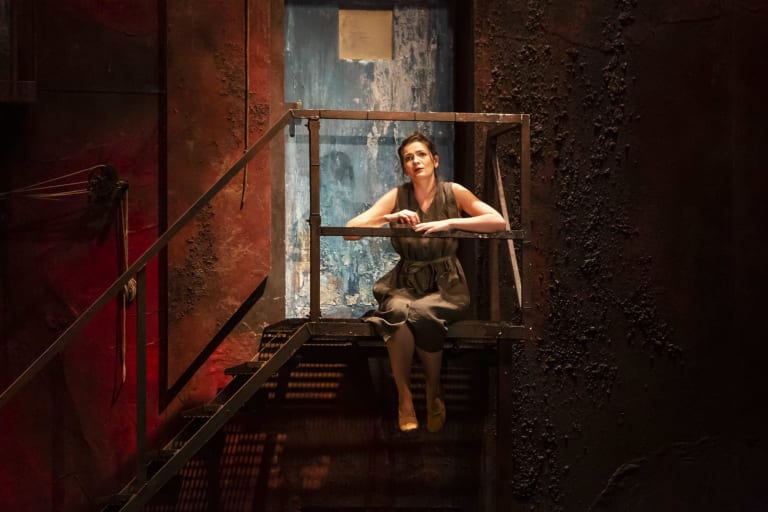 10/19 :
La Cenerentola (Saison 18/19) - Marianne Crebassa (Angelina)
© Emilie Brouchon / OnP
11/19 :
La Cenerentola (Saison 18/19) - Isabelle Druet (Tisbe), Alessandro Corbelli (Don Magnifico), Chiara Skerath (Clorinda)
© Emilie Brouchon / OnP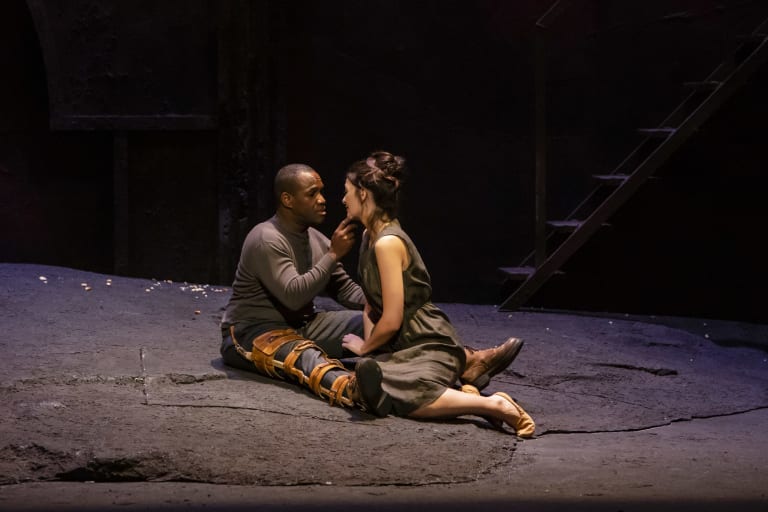 12/19 :
La Cenerentola (Saison 18/19) - Lawrence Brownlee (Don Ramiro), Marianne Crebassa (Angelina)
© Emilie Brouchon / OnP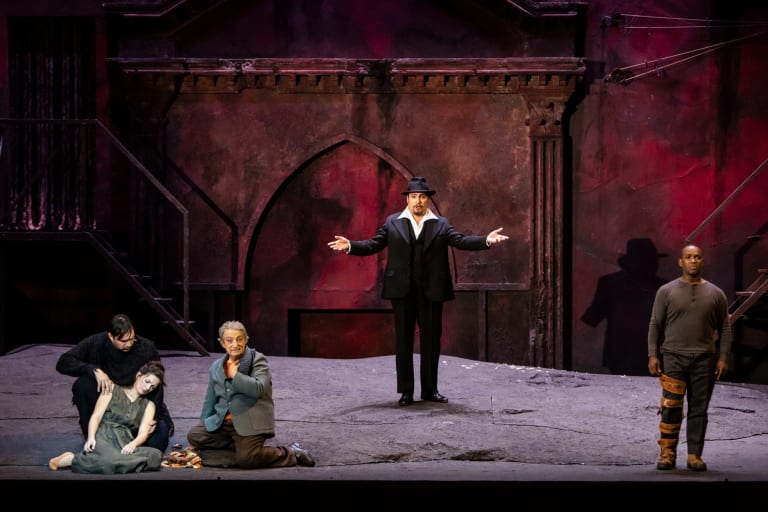 13/19 :
La Cenerentola (Saison 18/19) - Adam Plachetka (Alidoro), Marianne Crebassa (Angelina), Alessandro Corbelli (Don Magnifico), Florian Sempey (Dandini)
© Emilie Brouchon / OnP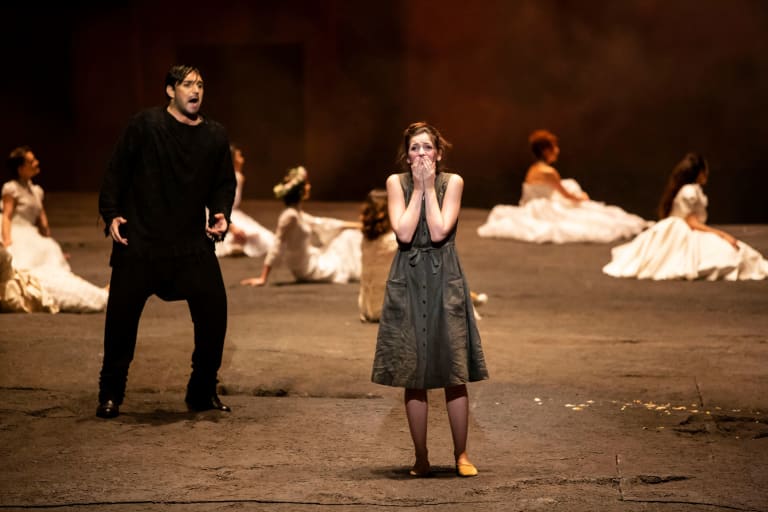 14/19 :
La Cenerentola (Saison 18/19) - Adam Plachetka (Alidoro), Marianne Crebassa (Angelina)
© Emilie Brouchon / OnP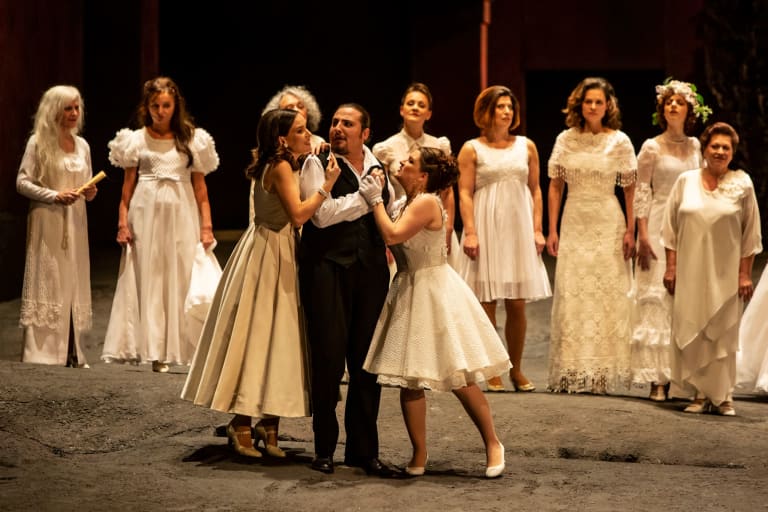 15/19 :
La Cenerentola (Saison 18/19) - Chiara Skerath (Clorinda), Florian Sempey (Dandini), Isabelle Druet (Tisbe)
© Emilie Brouchon / OnP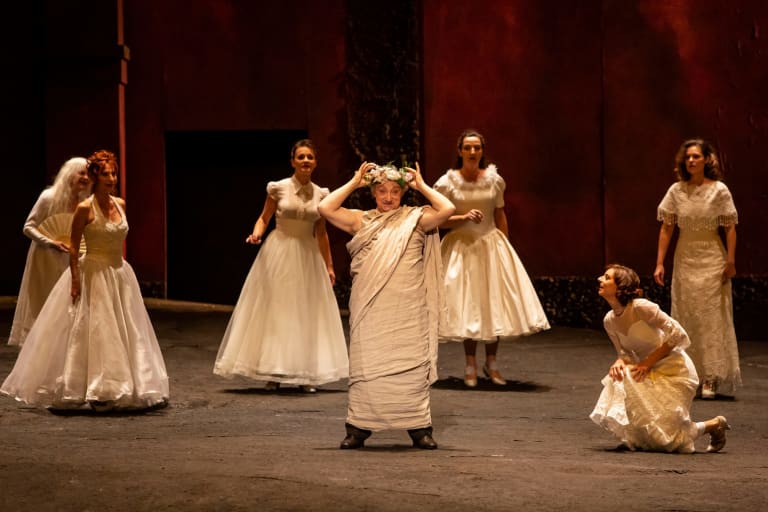 16/19 :
La Cenerentola (Saison 18/19) - Alessandro Corbelli (Don Magnifico)
© Emilie Brouchon / OnP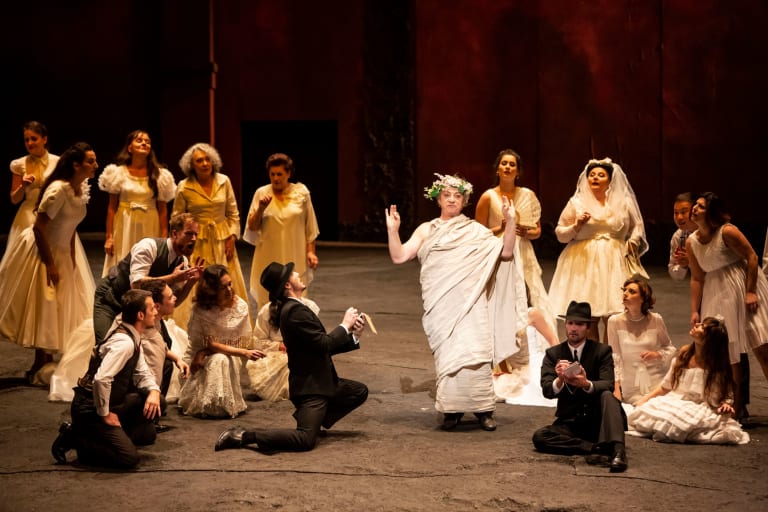 17/19 :
La Cenerentola (Saison 18/19) - Alessandro Corbelli (Don Magnifico)
© Emilie Brouchon / OnP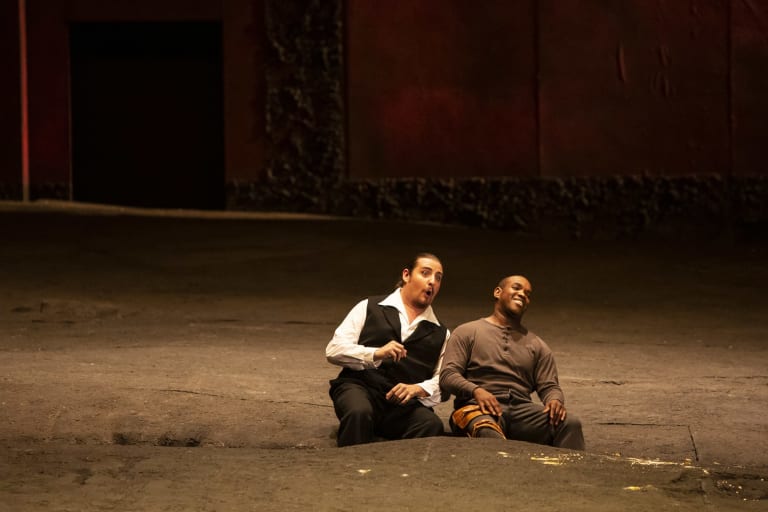 18/19 :
La Cenerentola (Saison 18/19) - Florian Sempey (Dandini), Lawrence Brownlee (Don Ramiro)
© Emilie Brouchon / OnP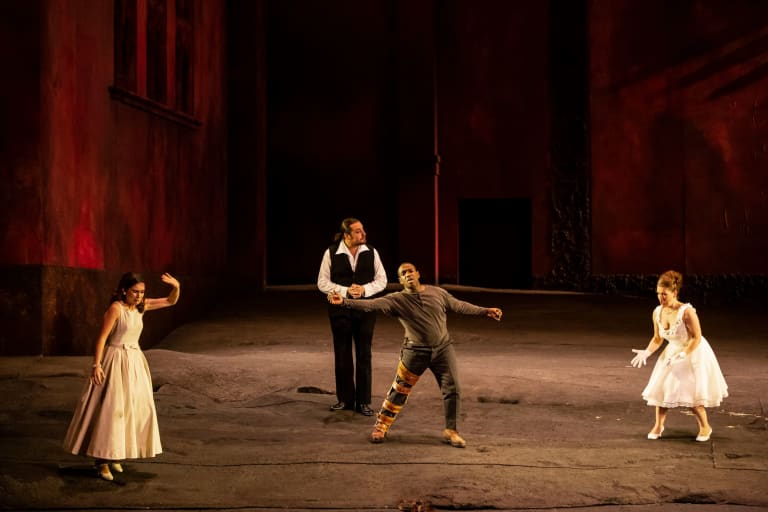 19/19 :
La Cenerentola (Saison 18/19) - Chiara Skerath (Clorinda), Florian Sempey (Dandini), Lawrence Brownlee (Don Ramiro), Isabelle Druet (Tisbe)
© Emilie Brouchon / OnP
1/7 :
La Cenerentola by Gioachino Rossini (Florian Sempey)
2/7 :
La Cenerentola by Gioachino Rossini (Lawrence Brownlee)
3/7 :
La Cenerentola by Gioachino Rossini - "Questo è un nodo avviluppato" (Sextet)
4/7 :
La Cenerentola by Gioachino Rossini (Marianne Crebassa)
5/7 :
La Cenerentola - Trailer
6/7 :
Guillaume Gallienne à propos de La Cenerentola
7/7 :
[Hop'éra !] - Dessine-moi La Cenerentola
Audio clips
La Cenerentola (Saison 18/19) - Acte I - Florian Sempey (Dandini)
La Cenerentola (Saison 18/19) - Acte I - Quintet
La Cenerentola (Saison 18/19) - Acte II - Alessandro Corbelli (Don Magnifico)
La Cenerentola (Saison 18/19) - Acte I - (ensemble)
Media coverage
Sublime d'entrain, de vivacité, d'énergie, deux heures et demie de bonheur où fusent à jet continu les ensembles, duos, trios, quatuors, airs seuls et même quintette, sextuor, septuor, comme un fleuve inlassable […]

Bertrand Renard, Culturebox, 13 juin 2017

Côté musique, les chœurs et l'orchestre sont parfaits

François Deletraz, LeFigaro.fr, 25 juin 2017

Gallienne réussit tout particulièrement les rencontres de Cenerentola et Alidoro au début du 1er acte puis celle du prince Don Ramiro. Deux moments magiques où le temps s'arrête.

François Deletraz, LeFigaro.fr, 25 juin 2017