Ballet
Onéguine
John Cranko
Palais Garnier - from 10 February to 07 March 2018
Pre-opening : 4 june 2018

Opening night : 7 june 2018
About
In few words:
Who are you then. My guardian angel or a perfidious seducer ?- Tatiana, Eugène Onéguine, Alexandre Pouchkine
Romanticism and Saint Petersburg dandyism take pride of place in this great classical ballet. Alexander Pushkin's verse novel, Eugene Onegin, is a tale of missed opportunities, lost loves and bitter remorse. It is also a ballet by the choreographer John Cranko, the first representative of the Anglo-Saxon tradition to take an interest in these dramatic themes filled with emotional intensity. He was rapidly captivated by the thwarted love and tormented passion that characterise this work of Shakespearean dimensions. Extracts from works by Tchaikovsky support the lyrical flight of the dancers' movements and the theatricality of the work.
Saturday 10 February 2018 at 19:30

Saturday 10 February 2018 at 19:30
Sunday 11 February 2018 at 14:30
Tuesday 13 February 2018 at 19:30
Wednesday 14 February 2018 at 19:30
Thursday 15 February 2018 at 19:30
Friday 16 February 2018 at 19:30
Saturday 17 February 2018 at 19:30
Tuesday 20 February 2018 at 19:30
Wednesday 21 February 2018 at 19:30
Thursday 22 February 2018 at 19:30
Friday 23 February 2018 at 19:30
Saturday 24 February 2018 at 19:30
Sunday 25 February 2018 at 14:30
Tuesday 27 February 2018 at 19:30
Wednesday 28 February 2018 at 20:00
Thursday 01 March 2018 at 20:00
Friday 02 March 2018 at 20:00
Saturday 03 March 2018 at 20:00
Monday 05 March 2018 at 19:30
Tuesday 06 March 2018 at 19:30
Wednesday 07 March 2018 at 19:30

Latest update 31 January 2018, cast is likely to change.
Whether you're a member of Arop or not, the friends of the Opera can reserve seats for you on all performance dates, including those not yet open for sale and those announced as sold out.
Gallery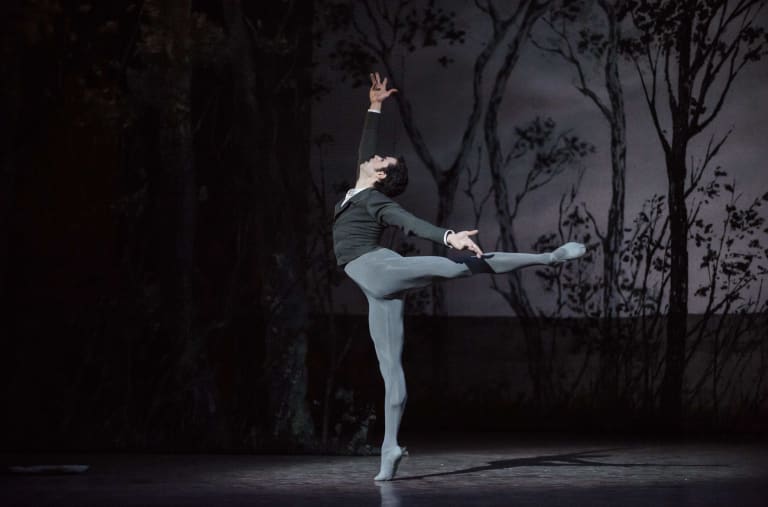 1/19 :
© Julien Benhamou / OnP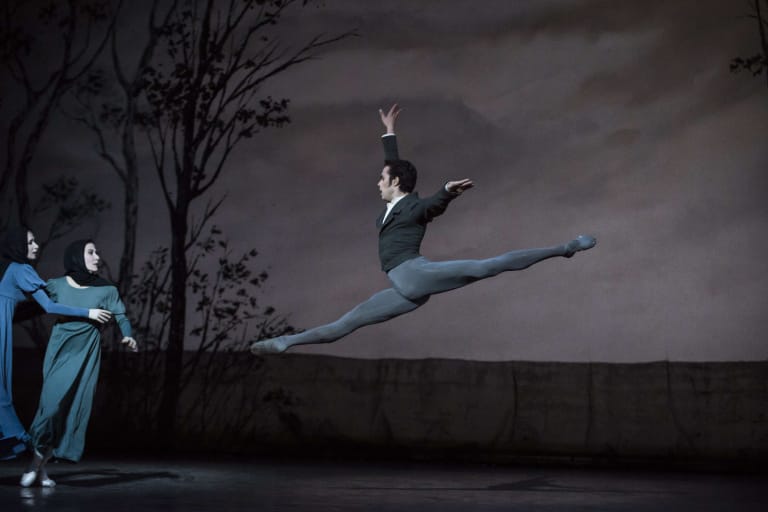 2/19 :
© Julien Benhamou / OnP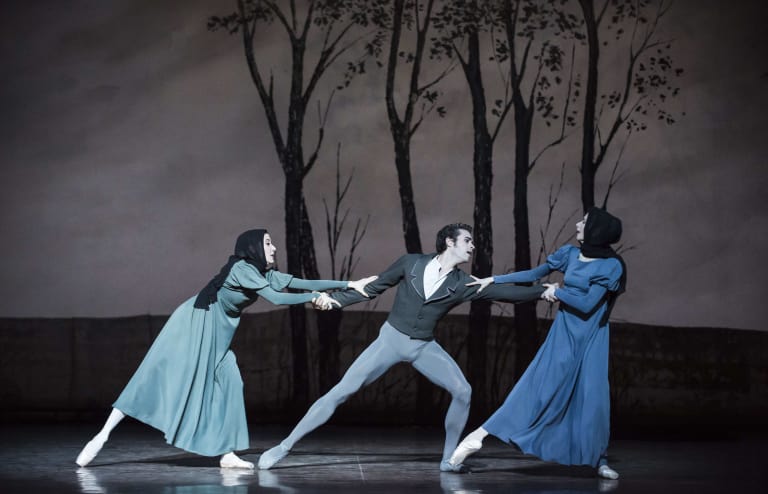 3/19 :
© Julien Benhamou / OnP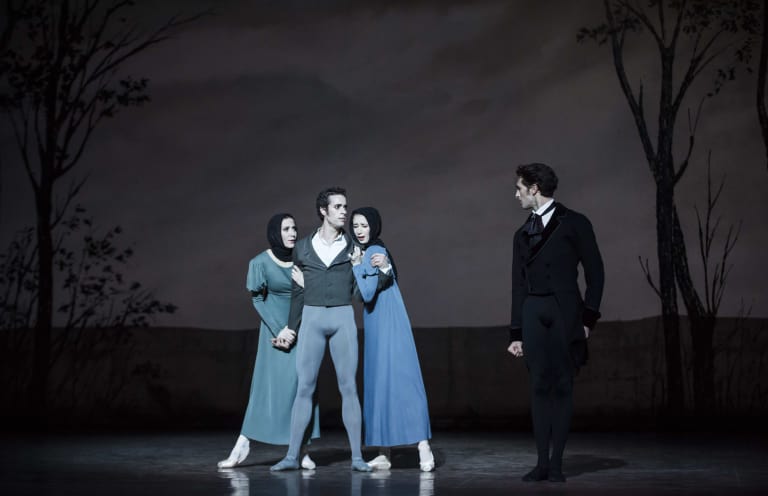 4/19 :
© Julien Benhamou / OnP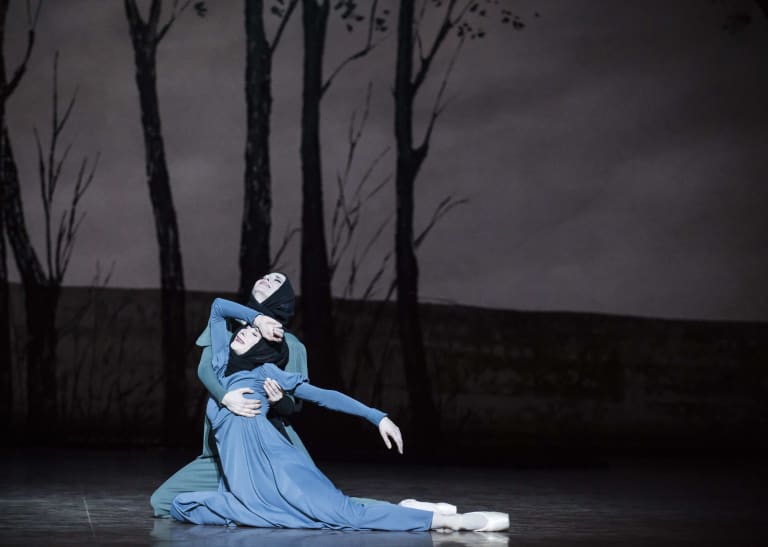 5/19 :
© Julien Benhamou / OnP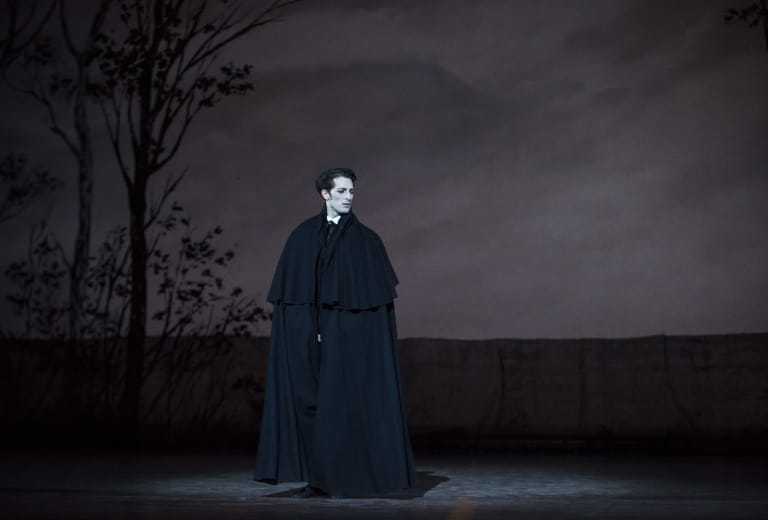 6/19 :
© Julien Benhamou / OnP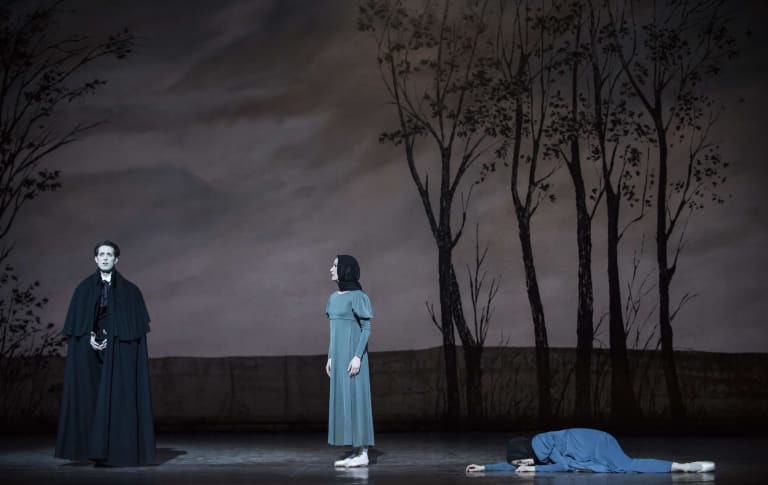 7/19 :
© Julien Benhamou / OnP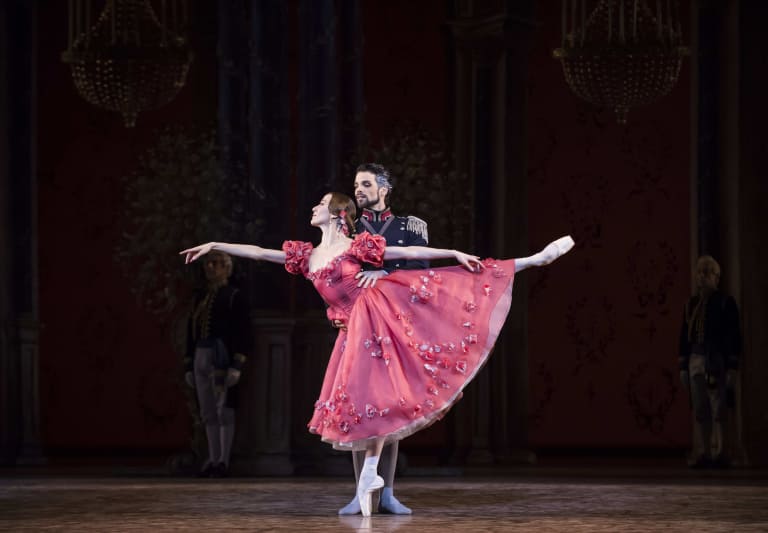 8/19 :
© Julien Benhamou / OnP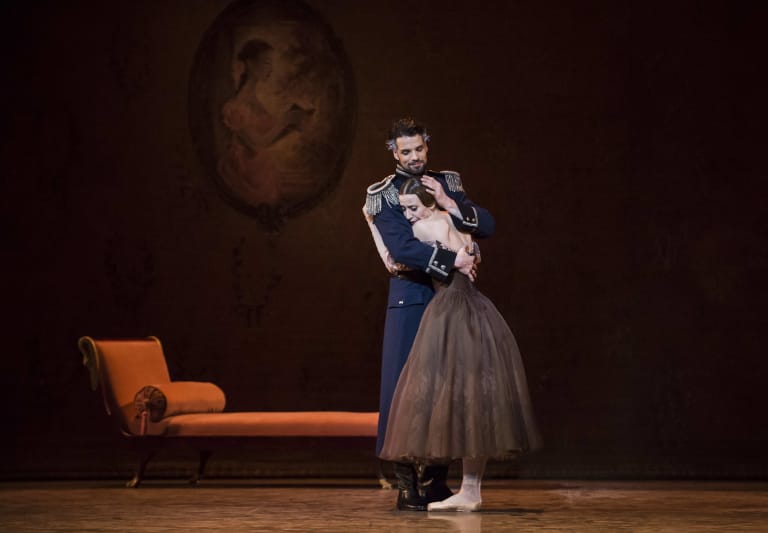 9/19 :
© Julien Benhamou / OnP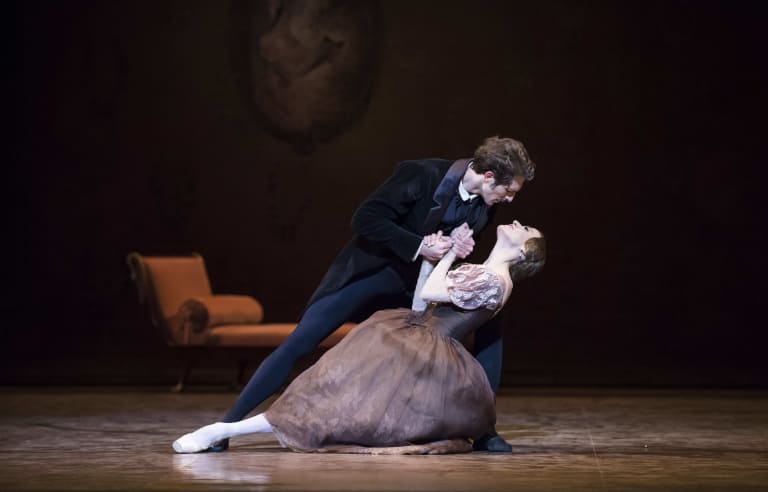 10/19 :
© Julien Benhamou / OnP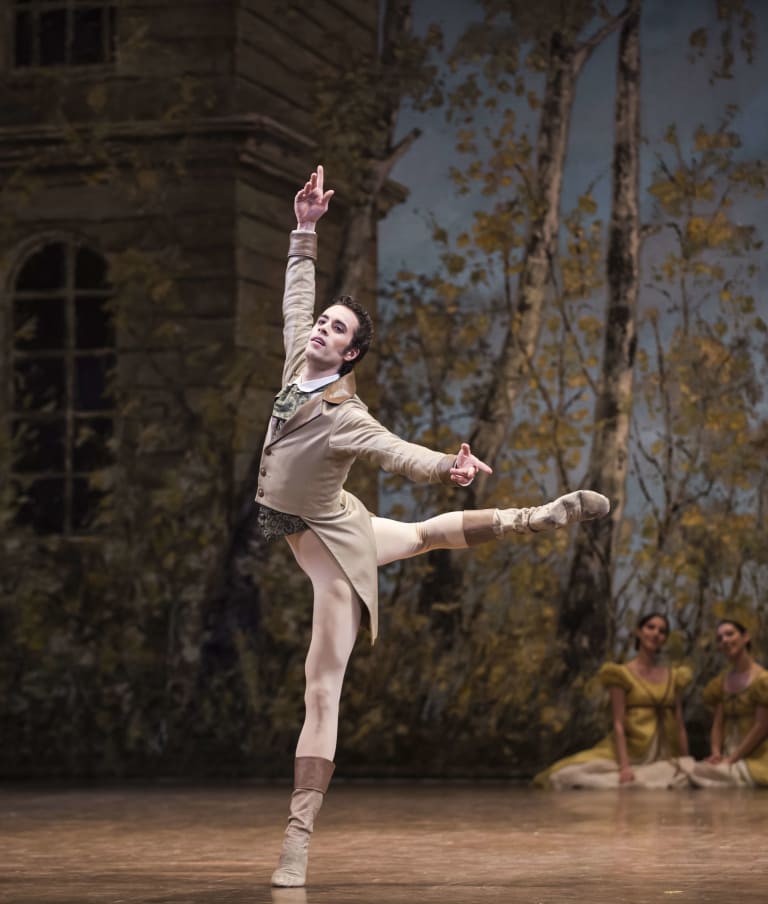 11/19 :
© Julien Benhamou / OnP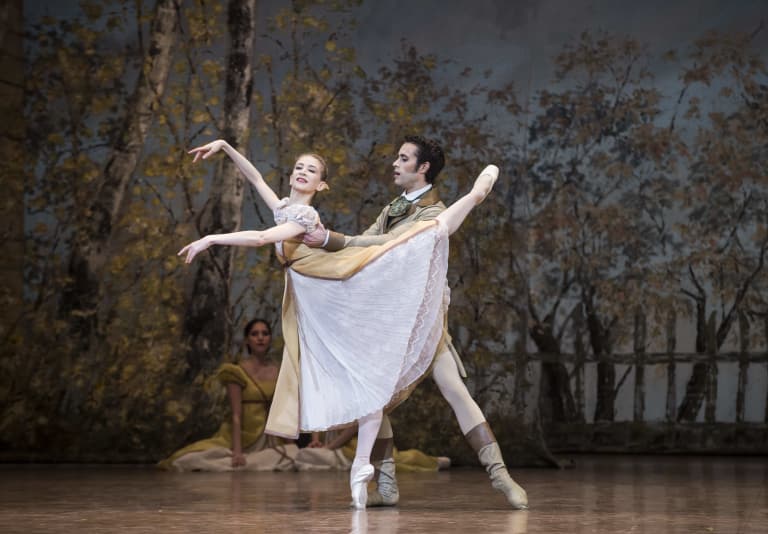 12/19 :
© Julien Benhamou / OnP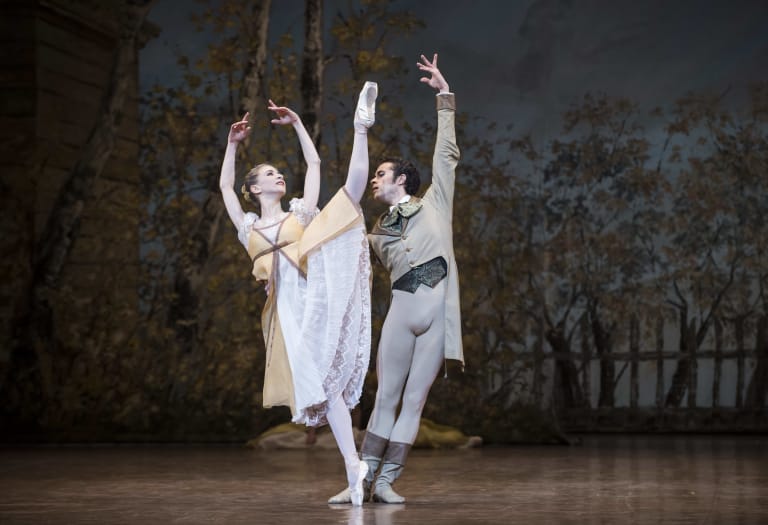 13/19 :
© Julien Benhamou / OnP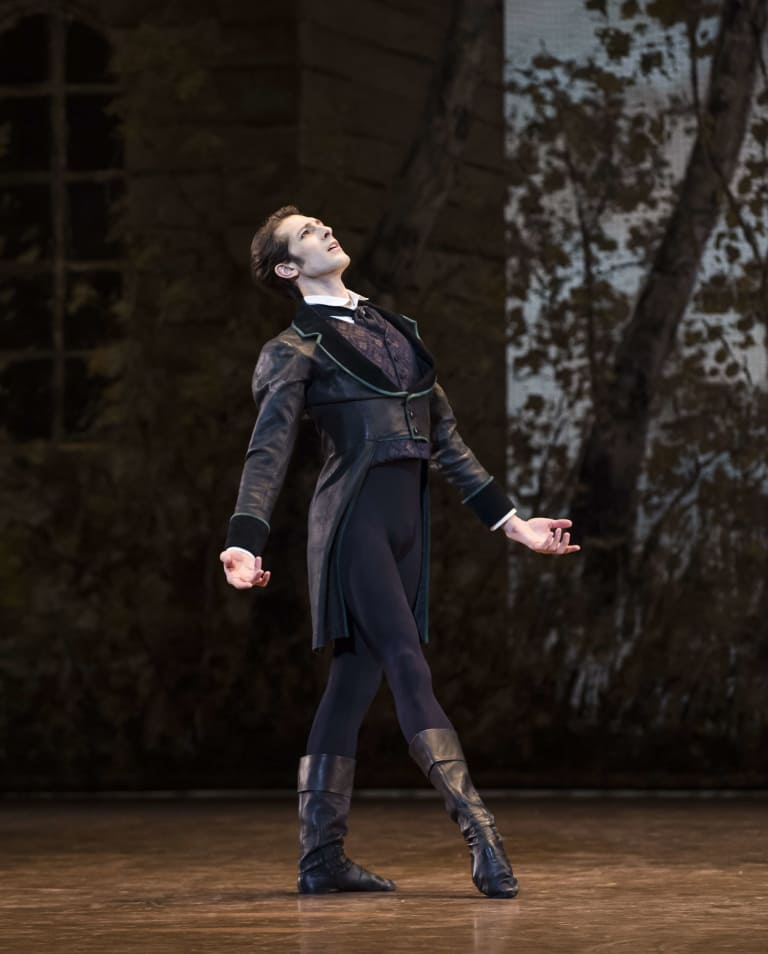 14/19 :
© Julien Benhamou / OnP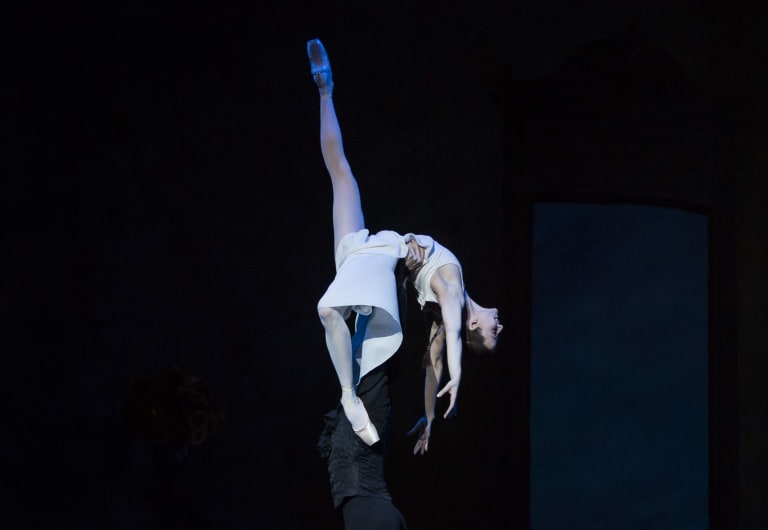 15/19 :
© Julien Benhamou / OnP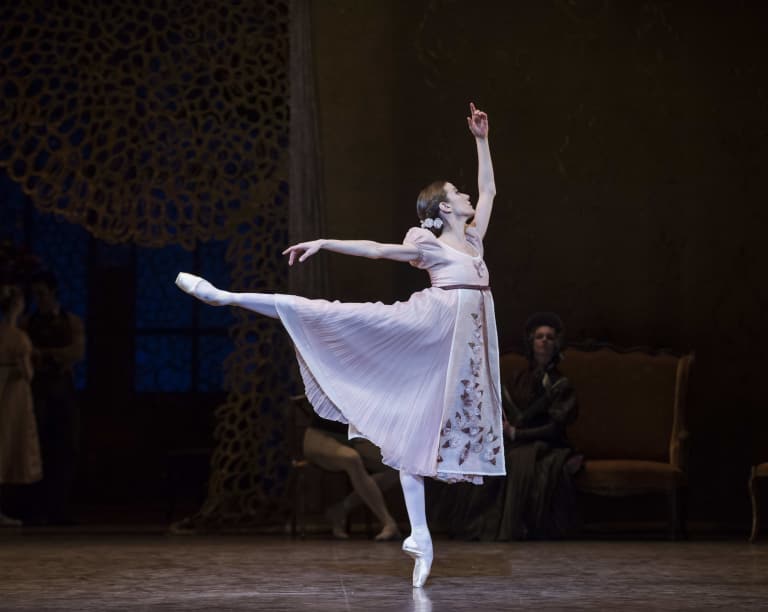 16/19 :
© Julien Benhamou / OnP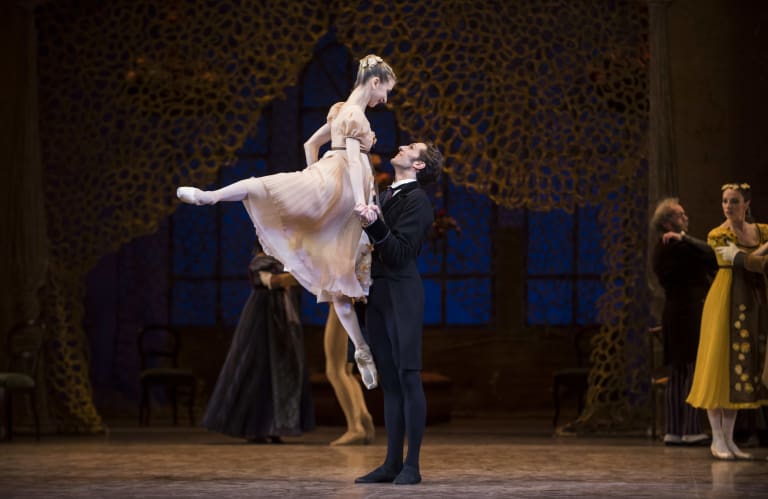 17/19 :
© Julien Benhamou / OnP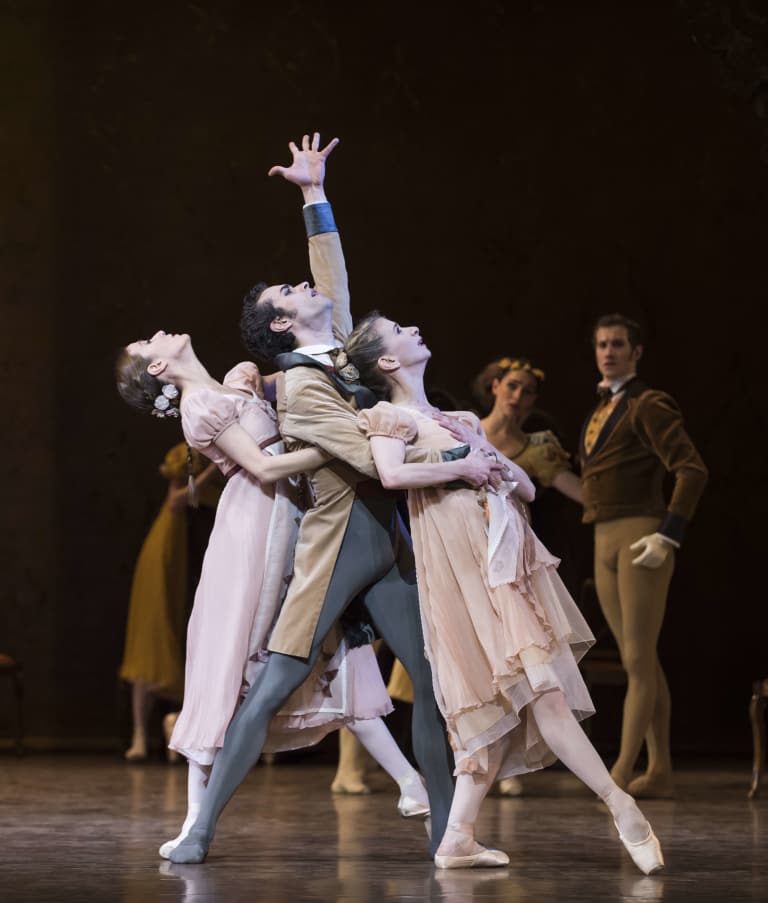 18/19 :
© Julien Benhamou / OnP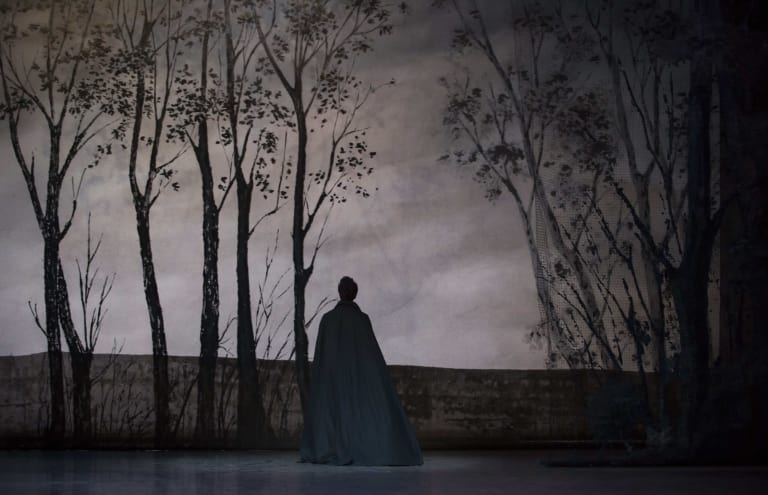 19/19 :
© Julien Benhamou / OnP
Videos clips
1/2 :
Lumière sur : Les coulisses d'Onéguine
2/2 :
Onéguine (John Cranko) - Extrait (Isabelle Ciaravola & Hervé Moreau)
Audio clips
Onéguine - John Cranko
— By In partnership with France Musique
Onéguine - Piotr Ilyitch Tchaikovski - Acte 1
— By In partnership with France Musique
Onéguine - Piotr Ilyitch Tchaikovski - Acte 2
— By In partnership with France Musique
Backstage
Article

Me neither, I love you

Article

The mirror pas-de-deux from Onegin or the dream of an impossible love

Article

Octave's winter playlist

Article

The Onegin Mystery or Pushkin and Terpsichore
Article
Me neither, I love you
Onegin and Tatiana, passionately
07'
Lyricism, theatricality, a duel, unrequited love… All the ingredients are united to make Onéguine one of the most dramatic works in the repertoire of the Paris Opera Ballet. From the novel to the ballet, John Cranko fans the flames of both the trivial and the sublime…
---
Few dramas are as ordinary as the plot of Onegin. What could be more banal, indeed, than unrequited love? What could be more common than a reversal of feelings leading to the adoration of the object once spurned? Few situations, however, are so intrinsically tragic. This dramatic intensity stems first of all from the personalities of the two protagonists, now become emblematic figures of unrequited passion. Firstly, Onegin, whom one could almost qualify as an anti-hero, so far does his initial behaviour make him appear as an odious creature. Then Tatiana who, from her very first appearance, is elevated well above the simple figure of the sentimental young girl - leaving that role to her sister, Olga – to attain the sublime in love's most heart breaking accents. The dramatic strength of the plot, however, would be diminished if John Cranko, adapting Pushkin's verse-novel in Tchaikovsky's wake, had not taken care to symmetrically balance the action around two key scenes, whose brilliance and impact radiate throughout the entire work.
Let us remind ourselves, in a few words, of the plot of this ballet: whilst her sister, Olga, is engaged to the poet, Vladimir Lenski, Tatiana falls hopelessly in love with a friend of the latter, the dandy Eugene Onegin. The young girl writes him a passionate letter and imagines their next meeting in a tender
pas de deux
. But when, during a ball, she sees Onegin again, he is cold and distant towards her. Worse still, he tears up her letter before her very eyes and begins to flirt openly with her sister. By doing so, he arouses the anger of his friend Lenski who challenges him to a duel. The poet dies from a gunshot wound inflicted by Onegin who flees. Ten years later, on his return to Saint Petersburg, Onegin goes to a ball and encounters Tatiana, who has since married Prince Gremin. In a state of turmoil, he realises that he has ruined his life and writes to the young woman asking to see her again. Alone with her at her home, he confesses his love. She, in return, admits that her feelings have not changed but, out of pride, tears up the letter from Onegin who takes his leave in despair.
One immediately sees the parallel between Act I Scene 2, in which Tatiana declares her love in a dream to a willing Onegin, and its mirror image, the scene in the third act that concludes the ballet, in which the young woman appears to surrender to Onegin's belated love before remembering her position and sending him away. The first of these scenes, ardent, superb, is a reciprocal declaration of love. It wallows in the languorous atmosphere of shared passion. Cranko has multiplied with virtuosity portées and abandonment to sensuality, linking the two protagonists by an invisible thread constantly relayed by their eyes and hands. In doing so, he creates a striking contrast with their initial encounter in Scene 1 during which Onegin, as if absent, displayed a provocative indifference and seemed, in spite of himself, to submit to a variation right before Tatiana's eyes, without however meeting her gaze. Their final encounter in Act III is very different. After a ball scene constructed as an echo to that of Act II, focused on Tatiana, regal and haughty towards a humble and repentant Onegin, the two lovers are reunited in the privacy of a room similar to that in which the young girl once dreamed of love. But in contrast to the fluidity that clearly suffused their first love duet, the pas de deux of their reunion is no more than a series of manoeuvres back and forth, abrupt and tragic, during which their bodies seem to touch only to repel each other. Whilst Onegin literally falls at the feet of Princess Gremin, she surrenders to his embrace only under the compulsion of the feelings she is repressing. As they sink repeatedly to the floor, with a sound of defeat – she bent beneath him on the ground, he crawling after her on his knees – they condemn in advance the sham soaring flight of the final grand portée. A far cry from the illusory happiness of Act I, passion is experienced through conflict and non-communication.
To accentuate this oppressive feeling of a happiness which unceasingly eludes them, Cranko tightens the action to the point of austerity. The secondary characters, like Madame Larina, the mother of the two young ladies, or even Prince Gremin, are merely the impotent witnesses of the tragedy of four people, and more particularly of two, that reposes entirely on the inner feelings of the protagonists. Significant in this light is the choreographer's decision not to use the score of Tchaikovsky's opera. Rather than abandoning himself to a composition obeying its own stylistic rules, John Cranko preferred to commission from Kurt-Heinz Stolze a re-orchestration of different scores by the same composer moulded to his own structure. Extracts from "Seasons", subtle piano pieces,
accompany the successive moods of the soloists, whilst the overture to
Romeo and
Juliet and the symphonic poem
Francesca de Rimini,
espouse the grand
pas de deux
in the first and third acts. The "tonality of chamber music", to quote the words of Stolze himself, which characterises the ballet, is the subtle counterpart to the fluctuations that agitate the souls of the heroes. In keeping with his intimate vision of the drama, Cranko has therefore created a purely emotional musical climate, the mainsprings of which are those of the heart only.
To this re-centred plot and the score that accompanies it, John Cranko has added two essential trump cards which, in a way, constitute his artistic signature: his keen sense of drama and a choreography endlessly suffused with a veritable emotional flux: two qualities with which all his ballets are stamped and which transform this story of a failed love affair into an archetypal tale of passion. Present in every scene, Tatiana is a truly theatrical character, whose every thought and feeling we follow. Leaving aside the codified vocabulary of classical ballet, Cranko has invented a vibrant language of gestures for her, particularly in the ball scene in Act II. He who is capable, in his pas de deux, of the greatest acrobatic complexity, succeeds in making his heroine talk even when she is not dancing, with a furtive look or a simple, slight movement of the hand. This is great art, even more impressive than his perilous soaring flights. In gauging the fire that burns within the young girl, Cranko demonstrates once again his capacity to empathise and translate the emotional states of his characters, particularly female characters.
Indeed, Tatiana, in contradiction with the title of the ballet and even Pushkin's novel, is the real heroine of the drama. From the very first scene, in which, with emotional turmoil, she meets Onegin's eyes in a mirror, to the last, dramatic scene marking their final separation, she never ceases to be consumed before our eyes, victim of a doubly impossible love – first of all unrequited, then adulterous and blameworthy, personifying to the level of crucifixion that emotional impasse known as passion, a tragic embodiment of the celebrated phrase: "There is no such thing as happy love".
Podcast
Podcast Onéguine
"Dance! Sing! 7 minutes at the Paris Opera" - by France Musique
07'
"Dance! Sing! 7 minutes at the Paris Opera" offers original incursions into the season thanks to broadcasts produced by France Musique and the Paris Opera. For each opera or ballet production, Judith Chaine (opera) and Stéphane Grant (dance), present the works and artists you are going to discover when you attend performances in our theatres.
Article
The mirror pas-de-deux from Onegin or the dream of an impossible love
Episode #6
03'
A dreamer in search of herself, young Tatiana has just met Onegin in her mother's garden and has fallen madly in love. The young Saint Petersburg dandy does not suspect he has become the object of the young woman's passion. When Tatiana falls asleep after writing an impassioned letter, she dreams of being in love. On stage, the two soloists launch into a pas de deux emblematic of the dramatic ballet of which John Cranko remains an undisputed master. In the studio, Reid Anderson, the Stuttgart Ballet's dance coach explains how the fluidity of the movements and the succession of steps in the variation perfectly illustrate the Cranko technique. Dancers Dorothée Gilbert and Audric Bezard give us a perfect demonstration.
---
Watch the step in video
© Brodbeck & de Barbuat / OnP
Article
Octave's winter playlist
Music
01'
Now that the weather has put on its coat of wind, cold and rain, Octave's mission is to warm hearts. We have put together a playlist of Rossini, Verdi and Tchaikovsky.
Article
The Onegin Mystery or Pushkin and Terpsichore
From verse novel to theatrical ballet
07'
With his tragic novel, Eugene Onegin, Alexander Pushkin produced a masterpiece that endowed the Russian language with new literary qualities. More than a century later, the choreographer John Cranko, champion of the narrative ballet, takes up Pushkin's themes, giving shape to his vision of a "theatrical ballet" capable of conveying the passionate density of the narrative through movement alone. Returning to the origins of the verse novel, Tristan Béra traces the link that inextricably unites literature with dance.

---
Alexander Pushkin's Eugene Onegin is the founding masterpiece of modern Russian literature. Defined as an "Encyclopaedia of Russian life", by the critic Vissarion Belinsky at its publication in single volume form in 1883, this novel of 5,541 verses, written in iambic tetrameters and a virtuoso exercise in style, set the seal on its author's status as national poet. In the eyes of his commentators, Pushkin, before Tolstoy and Dostoyevsky, is the first of the Moderns and embodies what posterity has deemed to be the "Russian soul". Born in 1799 in Moscow, he was of aristocratic lineage on his father's side and, on his mother's, the great grandson of a black slave given as a tribute to the first emperor. This dual heritage is perhaps at the heart of the dynamics and tensions brought into play in his writing and in his life as a poet. From his youth, he was honed in the literary circles of Saint Petersburg, a city of pomp and ceremony that vied with the patriarchal capital, and began openly to resist autocratic power through "mutinous poems" and incendiary pamphlets. In 1823, his subversive behaviour earned him a period in exile, not in Siberia but in Bessarabia, where he began to write Eugene Onegin: "At the moment, I am writing, not a novel but a novel in verse – diabolical difference".
Pushkin laboured on the work for seven years. The seemingly simple story is that of a "proud dandy", one of the privileged "golden" youth who, having come into a fortune, decides to move to the country. Fascinated by Napoleon and Lord Byron, portraits of whom are among his possessions alongside their writings, Eugene is a cold-hearted creature no longer capable of exaltation. However, he makes the acquaintance of Lenski, his complete opposite, a romantic poet with a sincere soul who has just finished studying in Germany. Lenski takes him to visit two sisters, one of whom is his fiancée and the other Tatyana Larina. Tatyana is a dreamer immersed in Russian folk tales and sentimental French novels. She falls hopelessly in love with Eugene and writes him a letter. During a secret encounter, the dandy rejects her, giving as an excuse his flighty nature and, in return, flirts shamelessly with her sister. In the different ballet adaptions of the novel this gives rise to a memorable dance scene that naturally excites the ire of Lenski who challenges Onegin to a duel. The hero kills his comrade and then exiles himself. After a lapse of five years wandering the country, Eugene chances to encounter Tatyana, now dazzlingly beautiful, at a ball given by her husband at Saint Petersburg and, in his turn, asks to speak to her in private. In the final scene of the novel, Tatyana, repulsed by the vulgarity and immorality of adultery, resists Eugene's belated declaration of love, without however concealing the depth of her feelings for him. Eugene "stands there, rooted to the spot", and the author, in conclusion, addresses the reader who has thus become a character in the story, proclaiming "the horizon of the free novel".
In 1850, Ivan Turgenev published The Diary of a Superfluous Man which established the literary figure of the "useless" or "superfluous man" as one of the keys to understanding the Russian novel under the autocratic regime in the 19th century, of which the prototype is the eponymous hero of Eugene Onegin. Although Onegin has certain features comparable in French 19th century literature, with René or Adolphe, the heroes of Chateaubriand and Benjamin Constant, he is profoundly linked to the inegalitarian aspects of Czarist society and to the radical nihilism which developed from 1825 onwards in the wake of the Decembrist uprising. A variation of the romantic hero and derived from the Byronic hero, "the superfluous man" is a rich layabout, born with a silver spoon in his mouth, who cynically despises social norms and confounds an existential ennui with gambling, drinking, amorous intrigues and duels. Detached from the distress and the destinies of others, indifferent to the structural iniquity of aristocratic power, in spite of his social position, he is the fatalistic product of the period of the reign of Nicolas I, which corresponded to a profound crisis of values.
But if this novel is familiar to all Russians, who often know whole passages by heart, it was made famous in the West by Tchaikovsky's adaptation at the end of the 19
th
century and that of Prokofiev in the first half of the 20
th
. The various translations from Russian have never really been able to convey the beauty of Pushkin's poetic language. Translators, including Vladimir Nabokov, have burnt their fingers trying to transpose this verse narrative. Most translations seem irremediably flat and the French reader has difficulty imagining the eloquence and flow of a language that so inspired Pushkin's contemporaries and his fellow Russians. For non-Russian speakers, particularly French speakers, a real mystery therefore enshrouds the novel
Eugene Onegin
, which the language barrier, the nuances and rhythms of the poetry - difficult to translate -, tend to maintain and even deepen. Ultimately, the transposition of the novel to the operatic stage has proved its best ambassador and provided the most faithful translation of the poetry of Pushkin who, by the way, lauded "the lively imagination and the prodigious charm of ballet". It was in 1878 and, as legend would have it, after a sleepless night, that Tchaikovsky completed his adaptation of the novel as an opera-ballet, conserving only three acts of the original work and choosing three salient episodes from Onegin's life. The opera, episodic and similar in structure to Puccini's
La Bohème
which
is
also treated episode by episode,
is considered apart in Tchaikovsky's output as a ballet for adults (unlike
Swan Lake
,
The
Sleeping Beauty
and
The
Nutcracker
) and is one of the most beautiful examples of lyrical opera, free of pomp and finely nuanced. Thanks to the opera-ballet, the novel enjoys its most complete and most immediately accessible formal translation, at the intersection between music, visual arts, theatre, fashion and new corporeal representations. In 1965, the South African choreographer, John Cranko, undertook, in his turn, a three-act adaptation of
Onegin
in purely ballet form, adapting Tchaikovsky's music with
arrangements and orchestrations by Kurt-Heinz Stolze. His work, which entered the Paris Opera Ballet's repertoire in 2009, is a ballet of great purity whose plot, refocussed around the character of Tatyana, introduces, to paraphrase Théophile Gautier, the elegant and contained romanticism of Pushkin in the domain of Terpsichore. This reading makes one wonder if any other language than dance could replace the Russian language.