Ballet
Joyaux
George Balanchine
Palais Garnier - from 22 September to 12 October 2017
About
In few words:
George Balanchine, a fervent admirer of the female gender, pays tribute to them in Joyaux, a ballet inspired by the flamboyant window displays of the jeweller Van Cleef & Arpels on New York's 5th Avenue. Émeraudes, Rubis and Diamants succeed each other in a skilfully orchestrated triptych, a celebration of the capital cities of the three great schools of dance: Paris, New York and Saint Petersburg. To complete this luminous picture and bring a festive air, the Paris Opera has called upon the designer Christian Lacroix. Who better to bring to life Balanchine's dream through sets and costumes than this creator of beauty?
Music

Suites de Pelléas et Mélisande et de Shylock, extraits

Music

Capriccio pour piano et orchestre

Tuesday 19 September 2017 at 19:30

Tuesday 19 September 2017 at 19:30
Friday 22 September 2017 at 19:30
Saturday 23 September 2017 at 19:30
Sunday 24 September 2017 at 19:30
Tuesday 26 September 2017 at 19:30
Wednesday 27 September 2017 at 19:30
Friday 29 September 2017 at 19:30
Sunday 01 October 2017 at 14:30
Monday 02 October 2017 at 19:30
Wednesday 04 October 2017 at 19:30
Friday 06 October 2017 at 19:30
Saturday 07 October 2017 at 14:30
Saturday 07 October 2017 at 20:00
Monday 09 October 2017 at 19:30
Wednesday 11 October 2017 at 19:30
Thursday 12 October 2017 at 19:30

Latest update 12 October 2017, cast is likely to change.
Whether you're a member of Arop or not, the friends of the Opera can reserve seats for you on all performance dates, including those not yet open for sale and those announced as sold out.
Gallery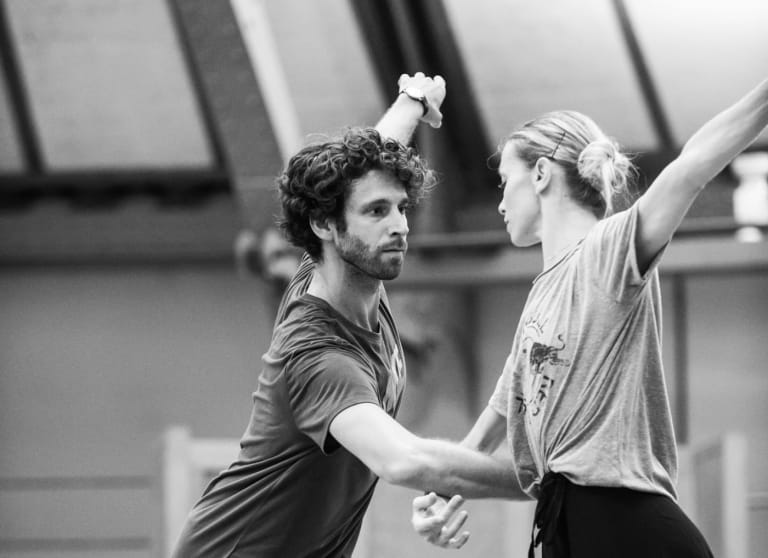 1/27 :
© Julien Benhamou / OnP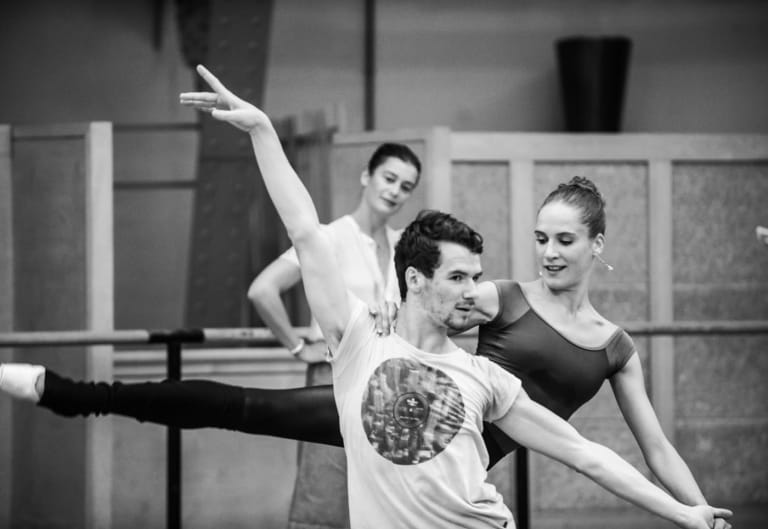 2/27 :
© Julien Benhamou / OnP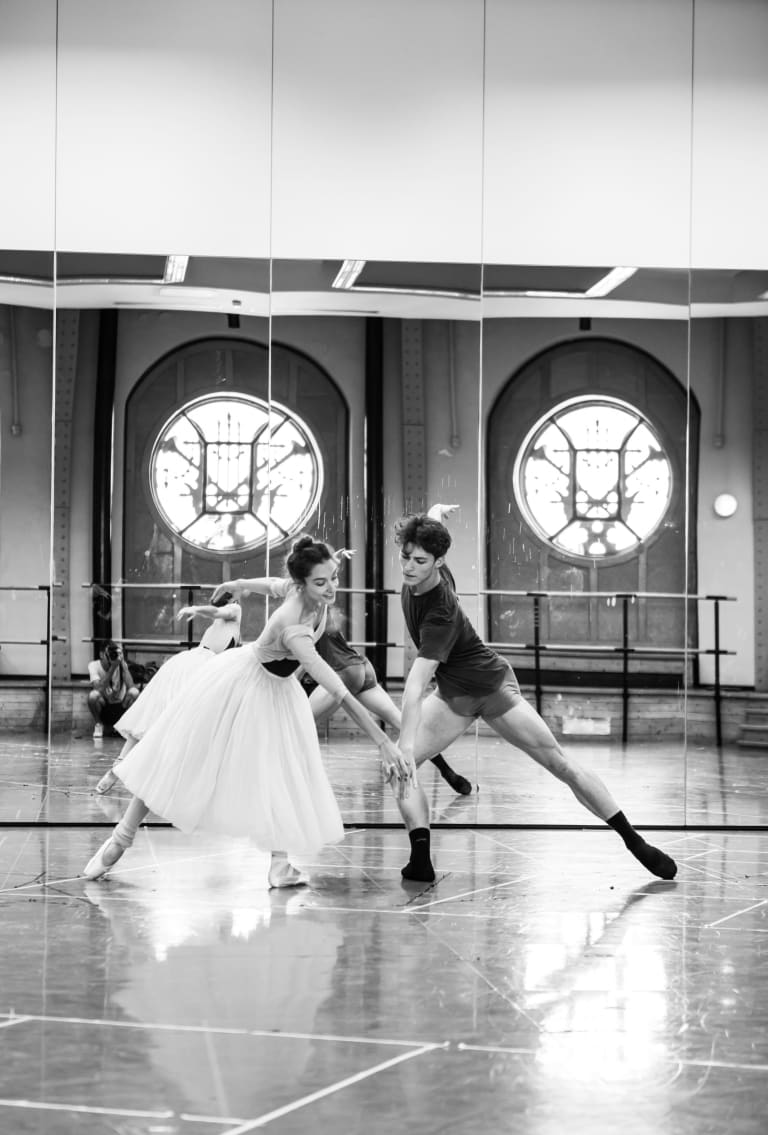 3/27 :
© Julien Benhamou / OnP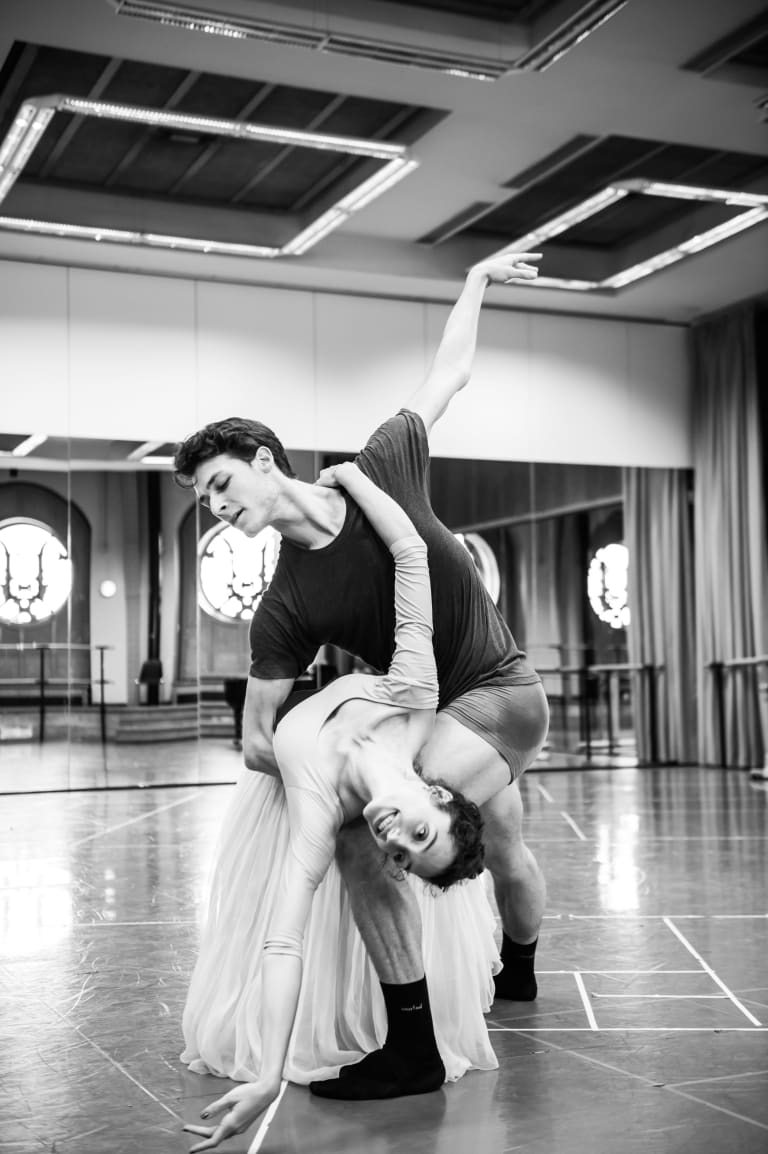 4/27 :
© Julien Benhamou / OnP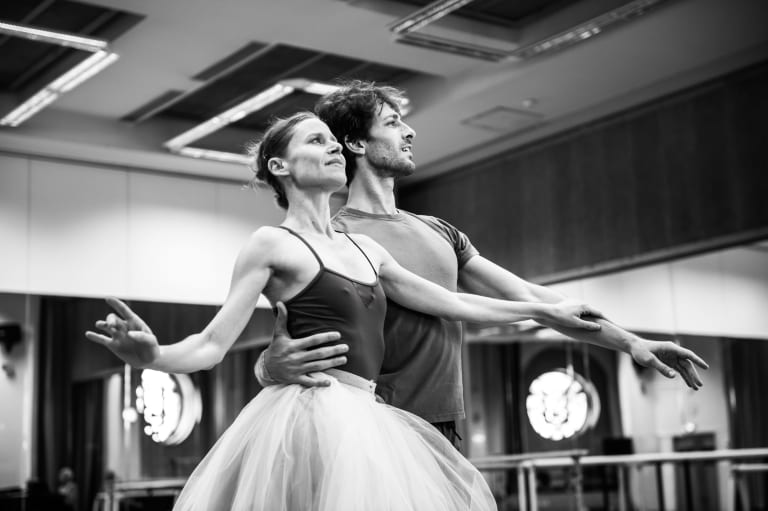 5/27 :
© Julien Benhamou / OnP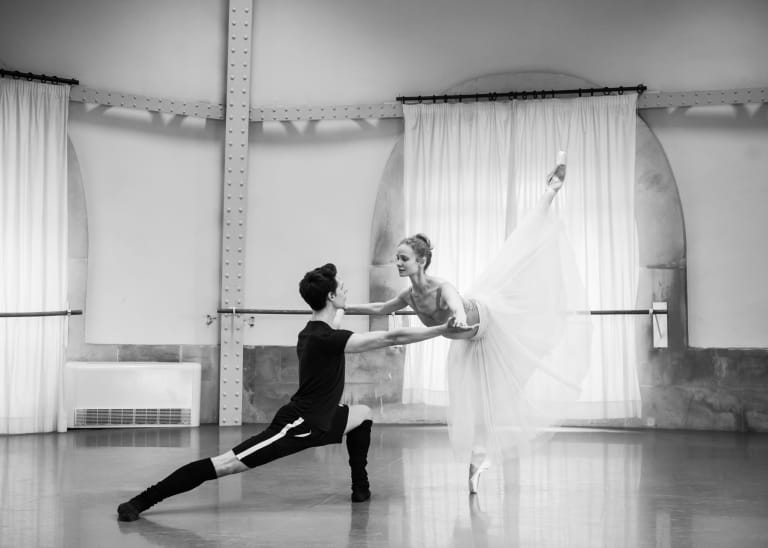 6/27 :
© Julien Benhamou / OnP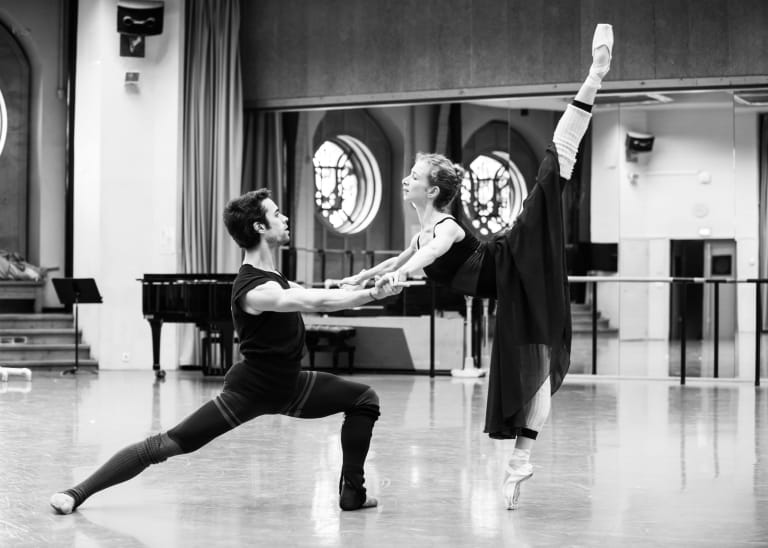 7/27 :
© Julien Benhamou / OnP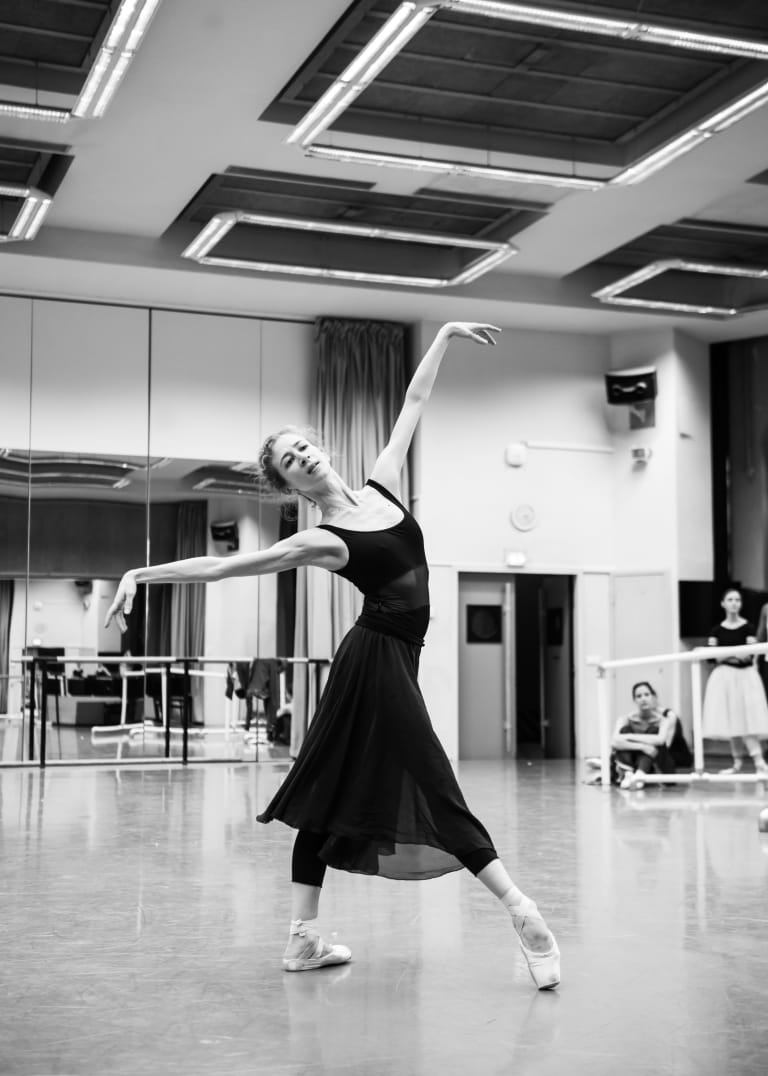 8/27 :
© Julien Benhamou / OnP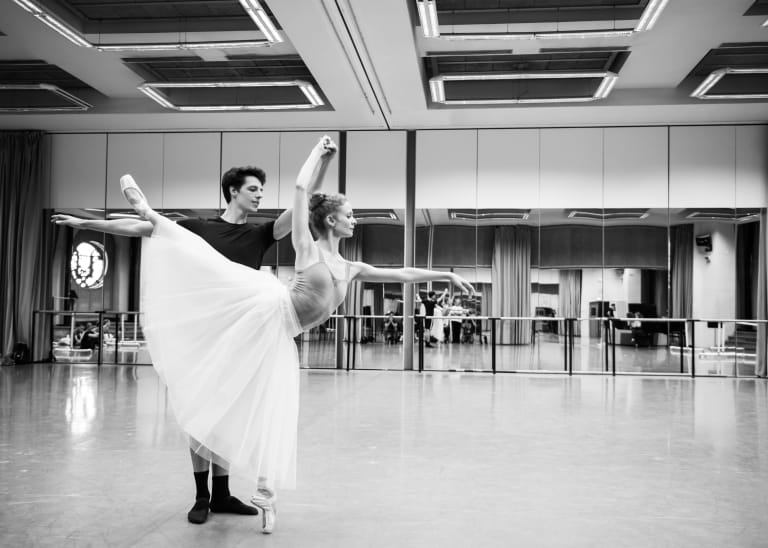 9/27 :
© Julien Benhamou / OnP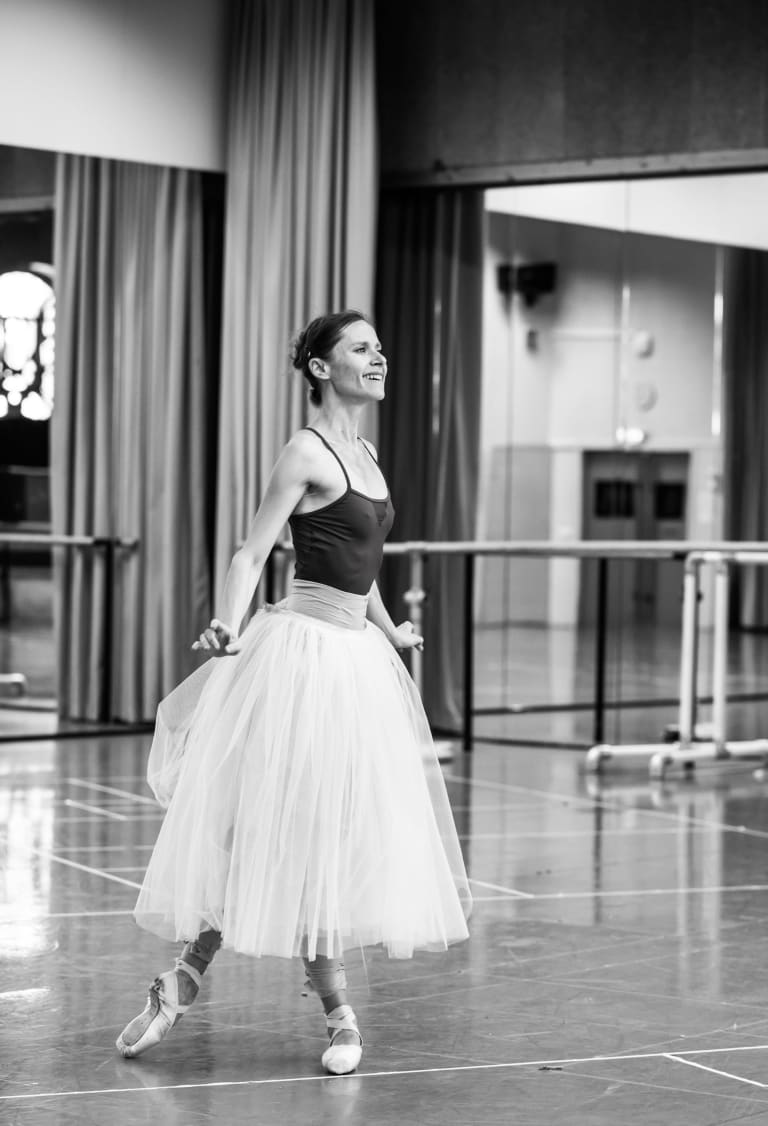 10/27 :
© Julien Benhamou / OnP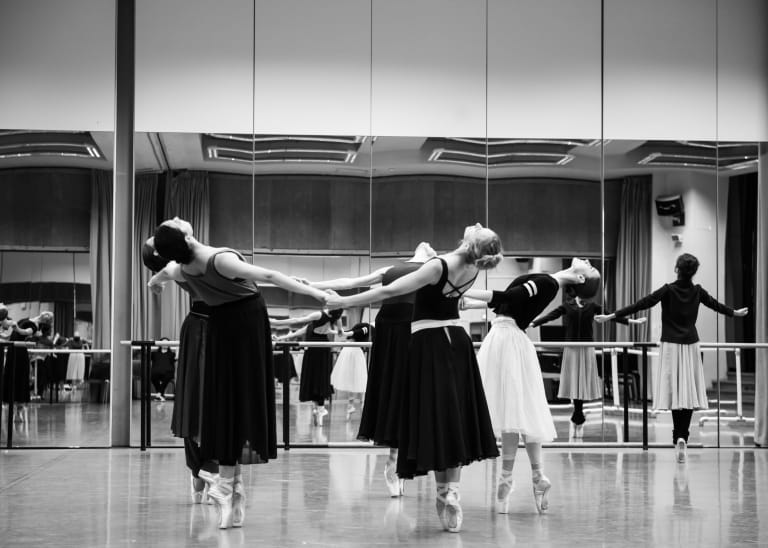 11/27 :
© Julien Benhamou / OnP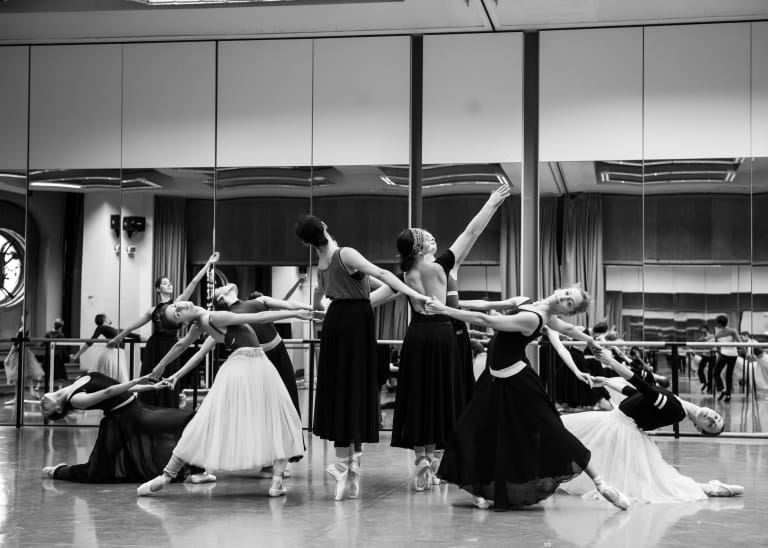 12/27 :
© Julien Benhamou / OnP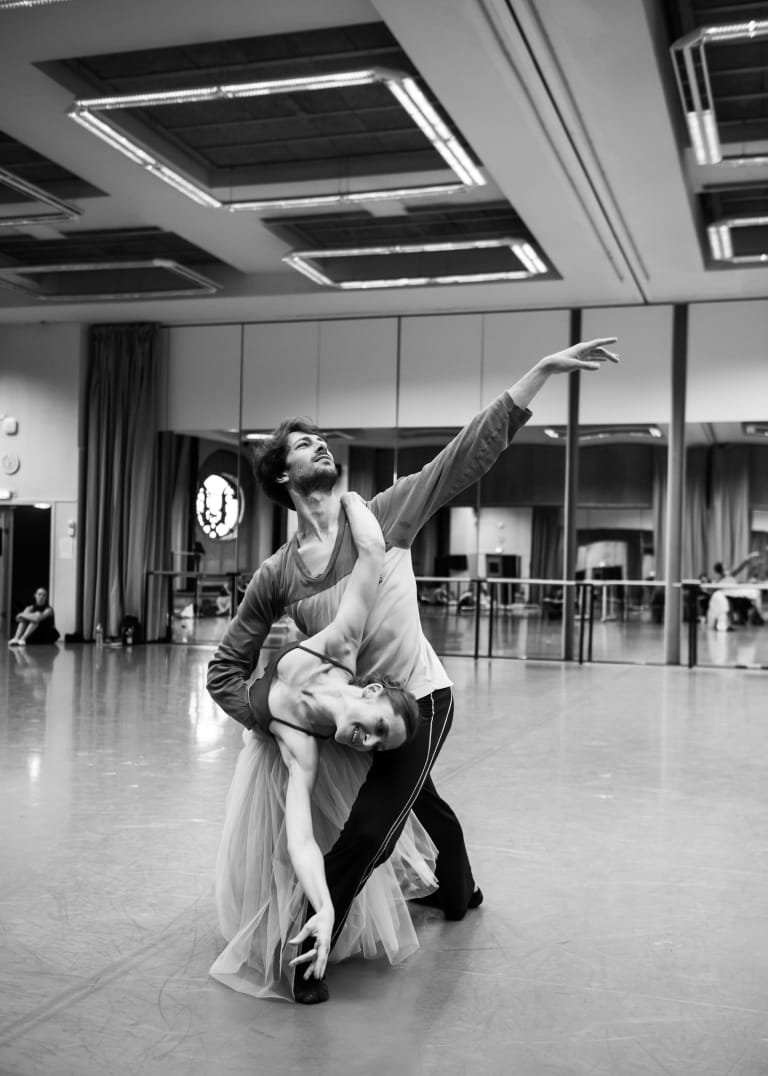 13/27 :
© Julien Benhamou / OnP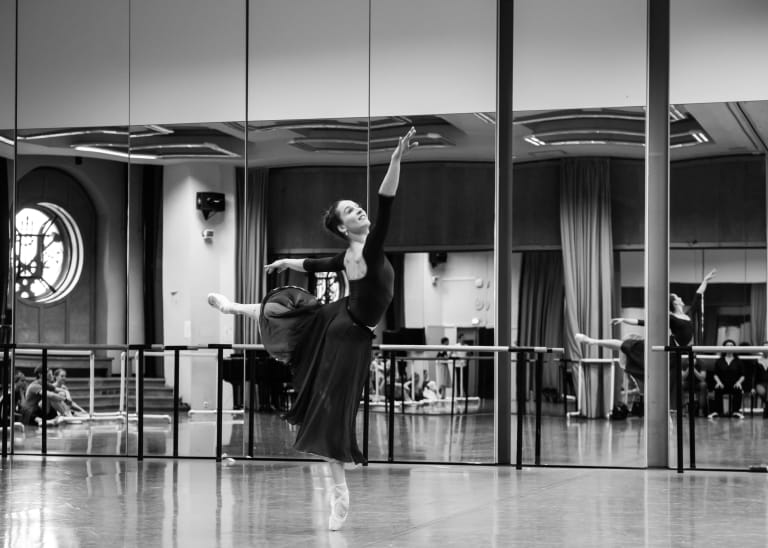 14/27 :
© Julien Benhamou / OnP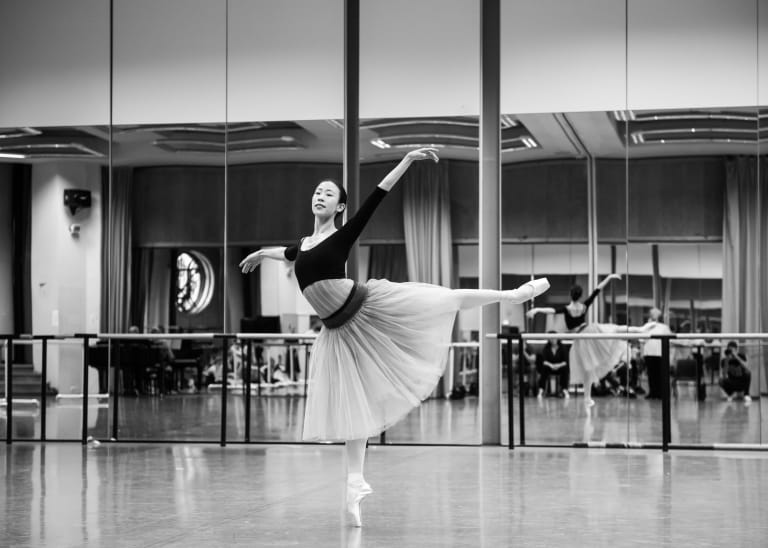 15/27 :
© Julien Benhamou / OnP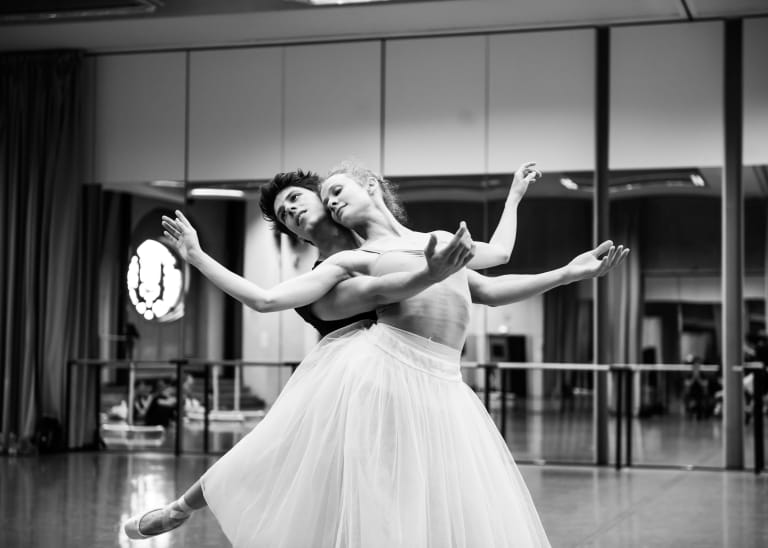 16/27 :
© Julien Benhamou / OnP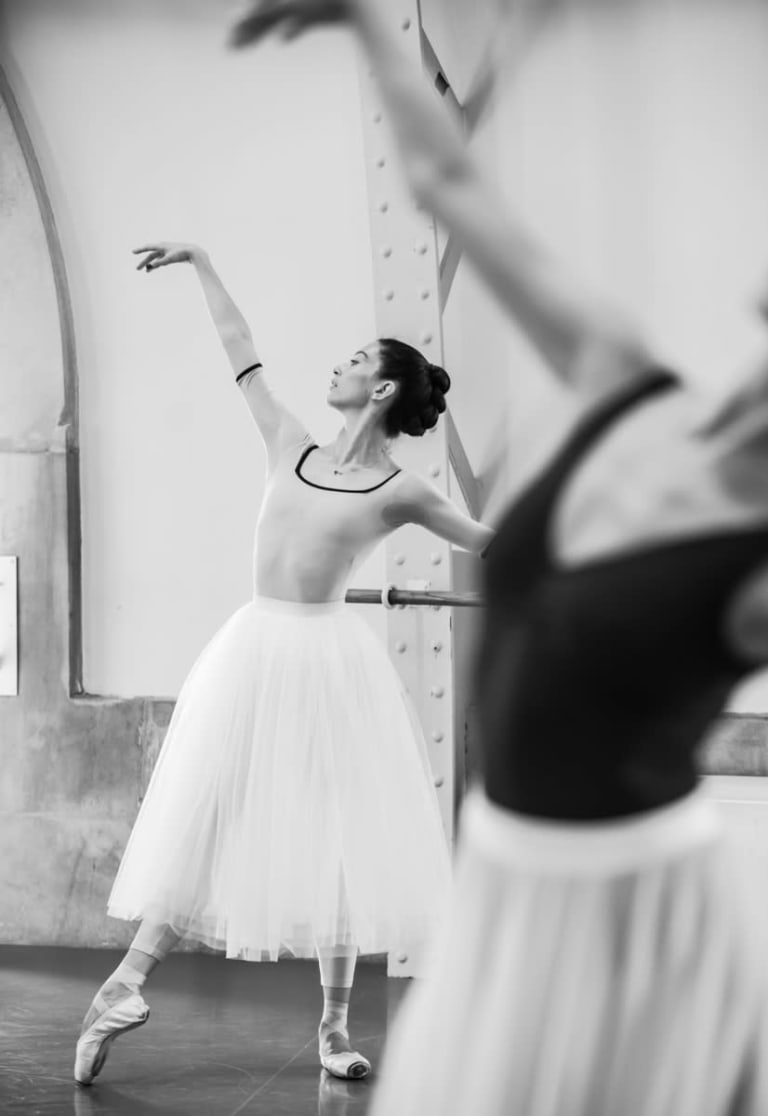 17/27 :
© Julien Benhamou / OnP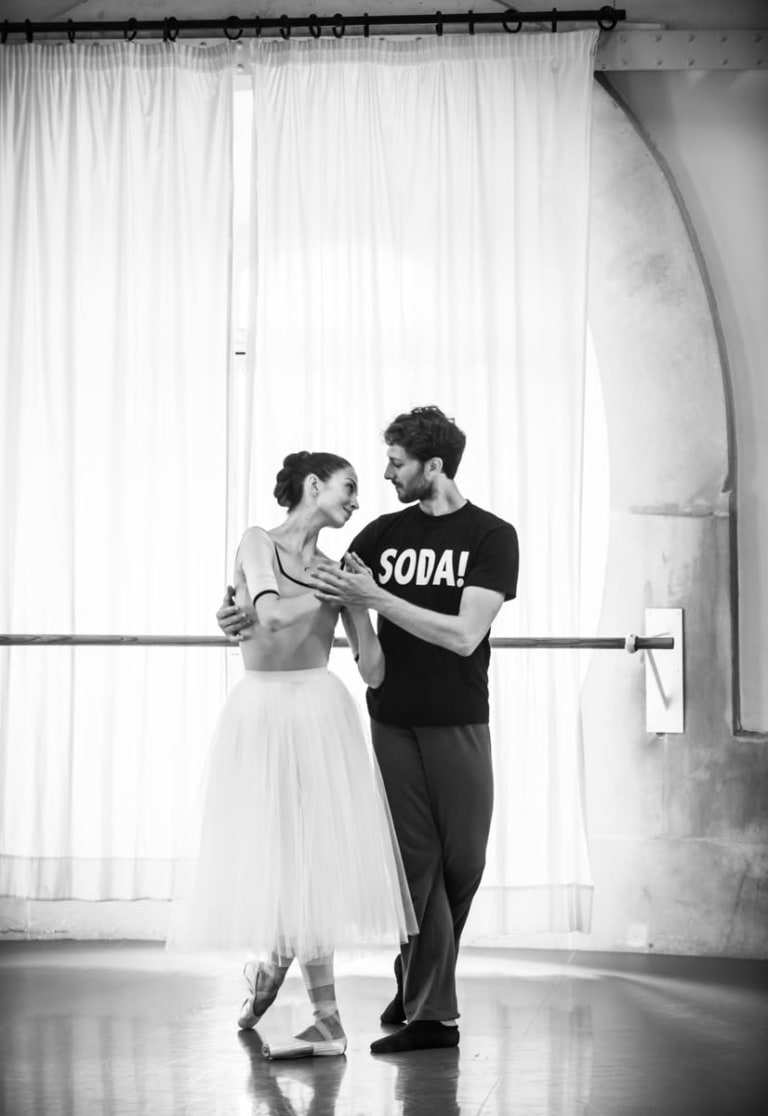 18/27 :
© Julien Benhamou / OnP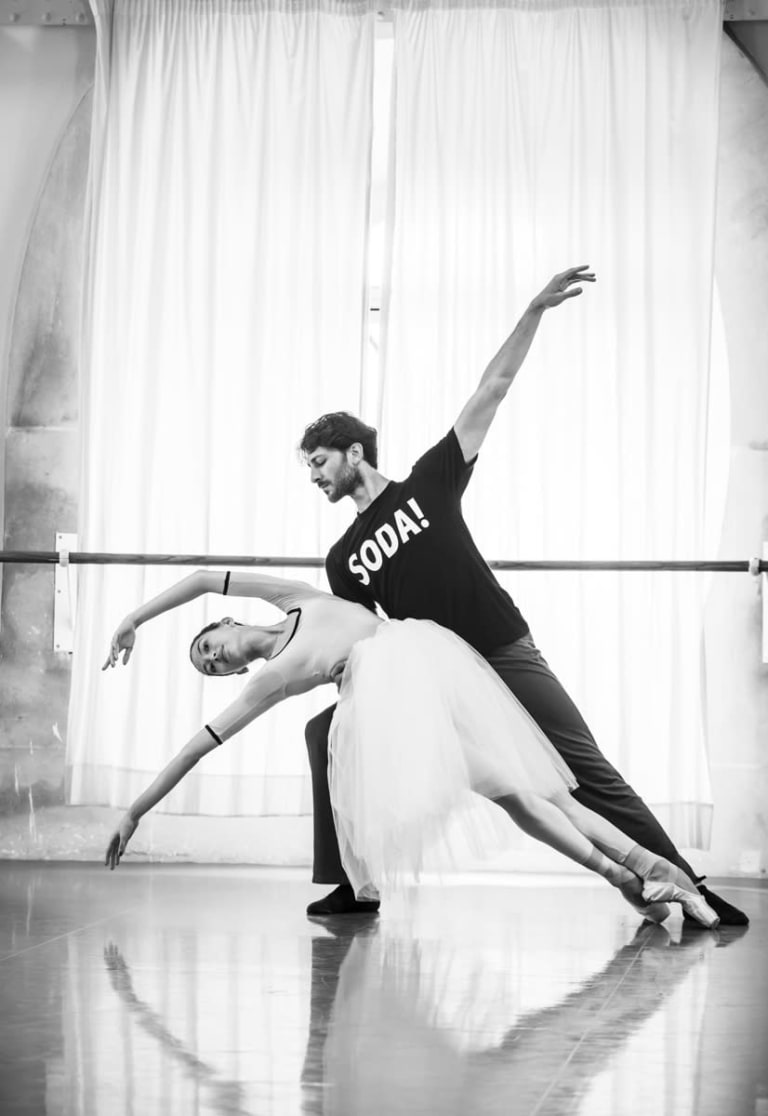 19/27 :
© Julien Benhamou / OnP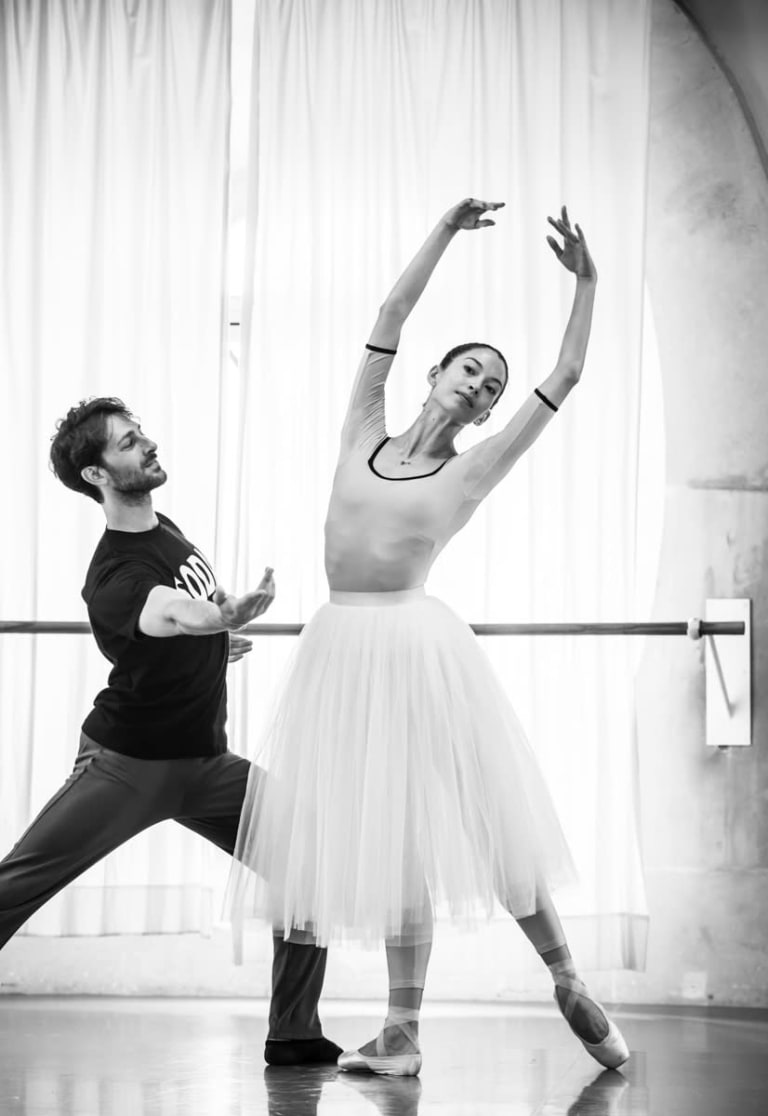 20/27 :
© Julien Benhamou / OnP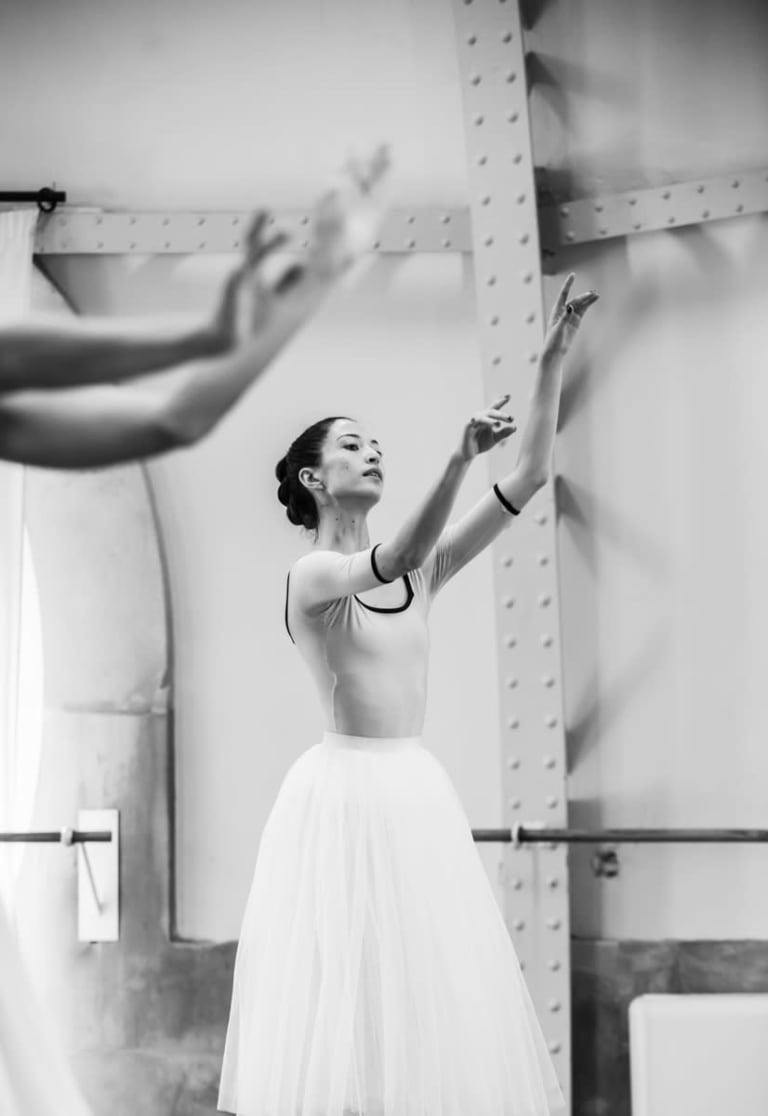 21/27 :
© Julien Benhamou / OnP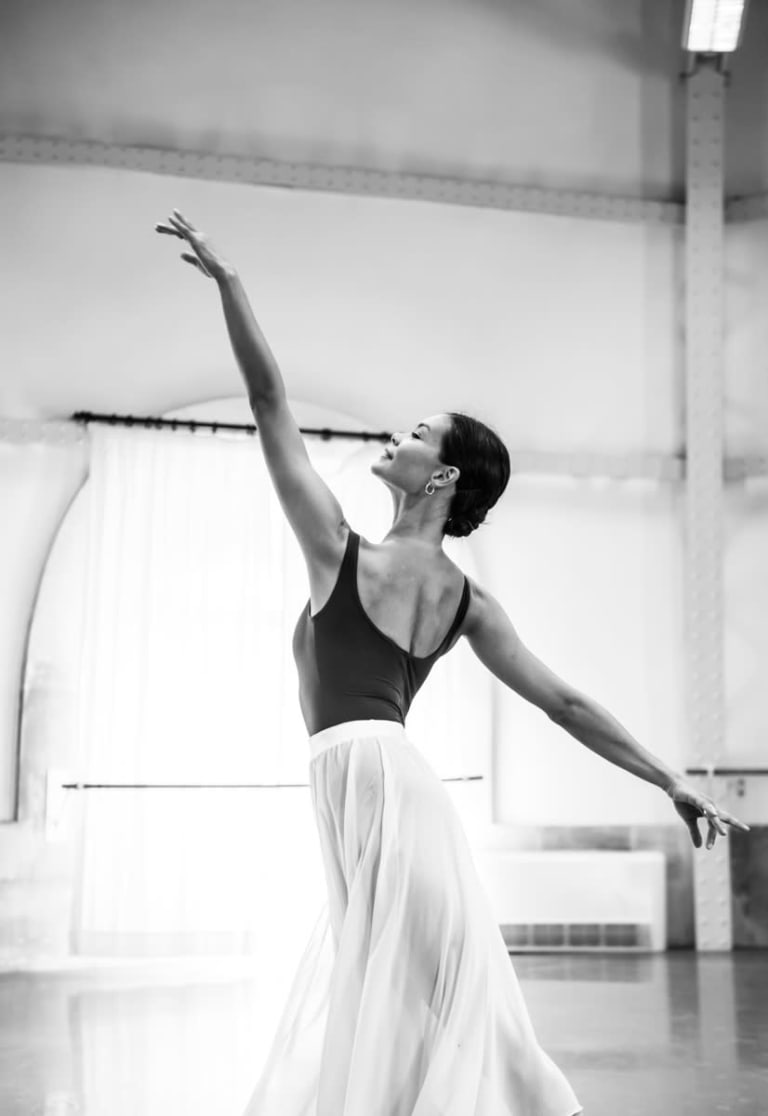 22/27 :
© Julien Benhamou / OnP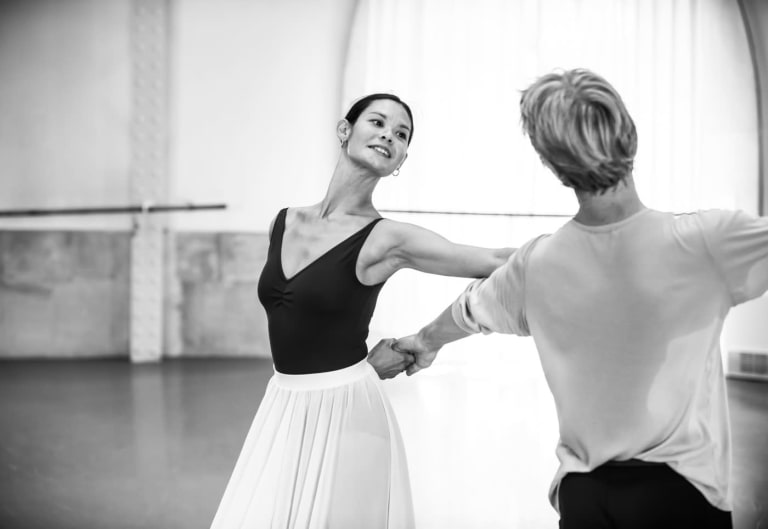 23/27 :
© Julien Benhamou / OnP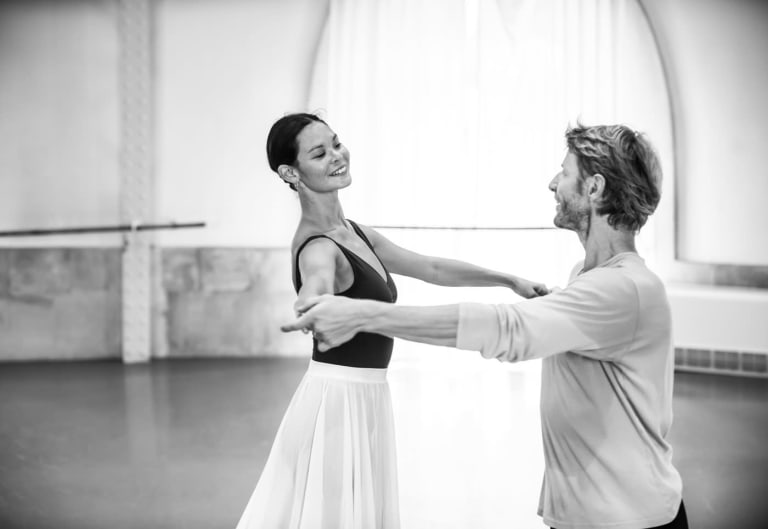 24/27 :
© Julien Benhamou / OnP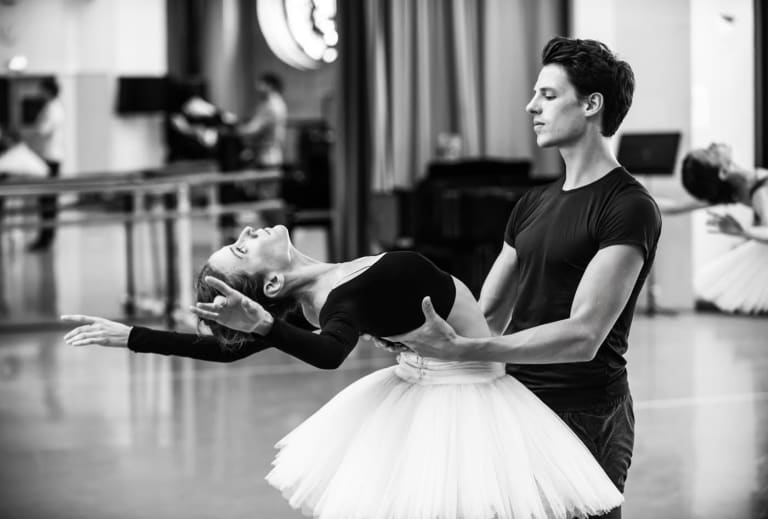 25/27 :
© Julien Benhamou / OnP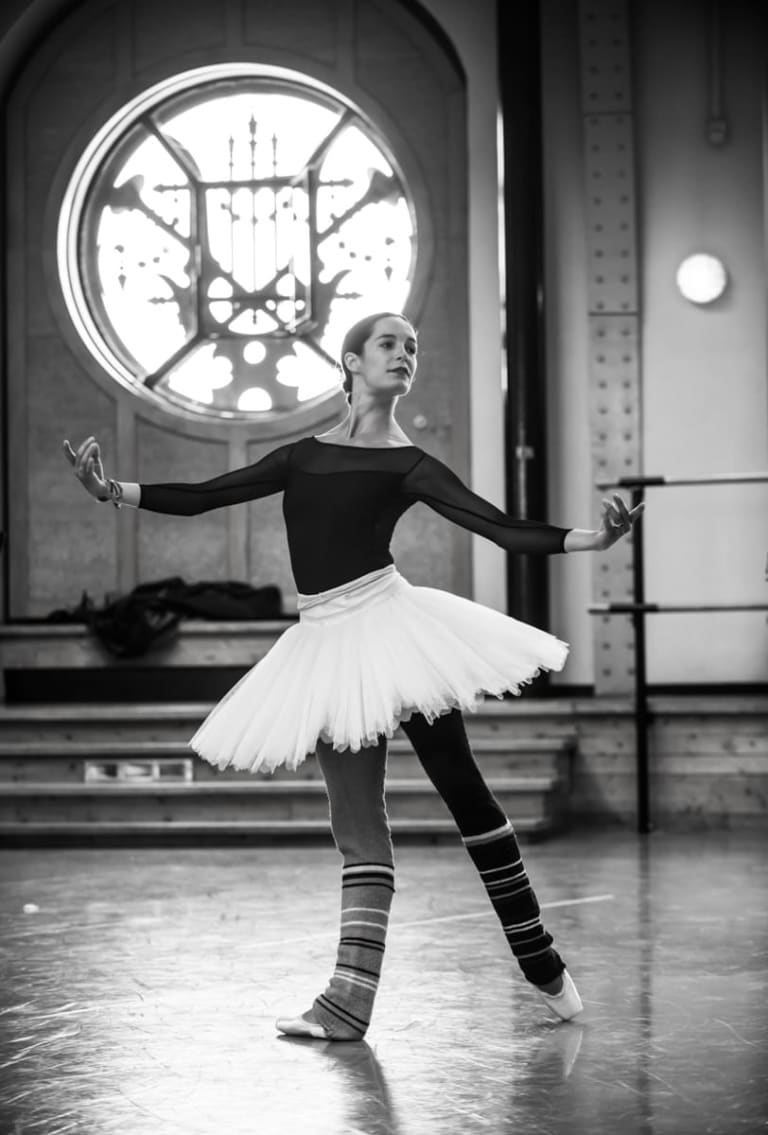 26/27 :
© Julien Benhamou / OnP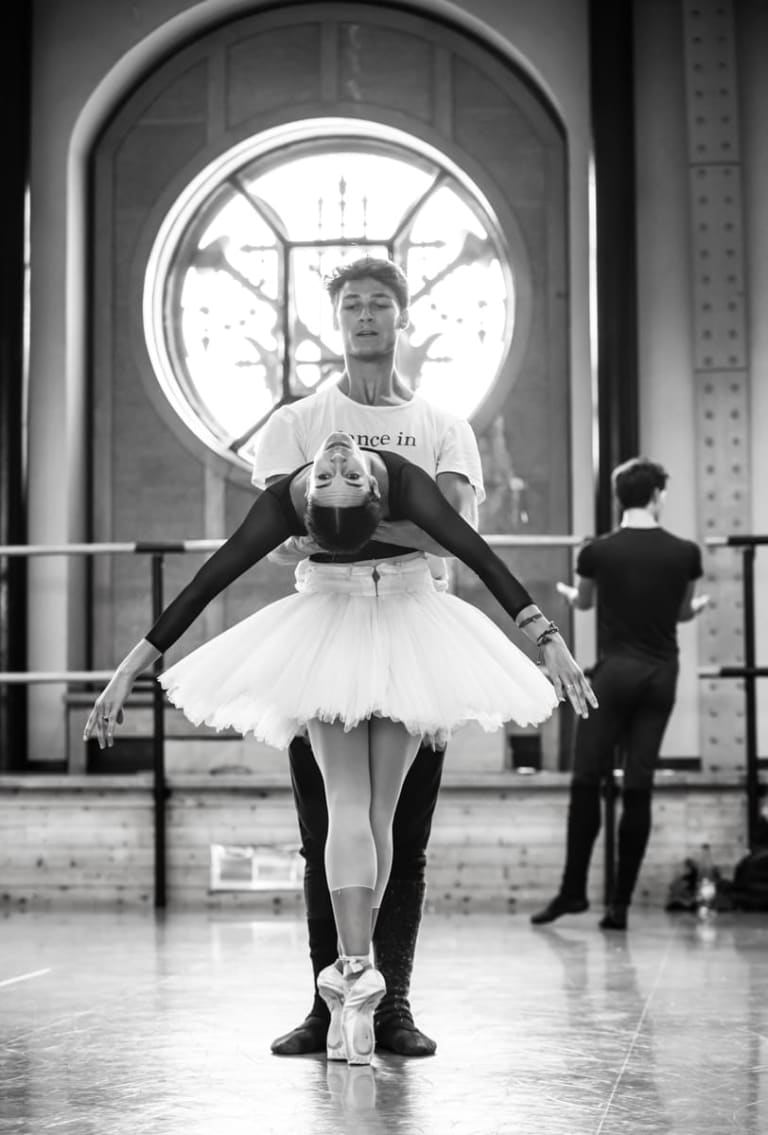 27/27 :
© Julien Benhamou / OnP
Videos clips
1/3 :
Lumière sur : Les coulisses de Joyaux
2/3 :
Lumière sur : Les costumes de Joyaux par Christian Lacroix
3/3 :
Joyaux / Émeraudes (George Balanchine) - Extrait
Audio clips
Joyaux - George Balanchine
— By In partnership with France Musique
Backstage
Article

Last rise of the curtain

Article

Happy Birthday Jewels!
Article
Last rise of the curtain
Laëtitia Pujol says farewell to the stage
07'
Promoted in 2002 in Don Quichotte, Laëtitia Pujol will bid farewell to the stage on September 23 in Emeralds. To mark this special evening, the Étoile dancer will also be performing the final pas-de-deux from Sylvia with Manuel Legris. It will also be an evening which brings together some of the artists who have proved crucial during her career. It is just another way to tell a story—something that Laëtitia has always liked to do, as the many images that punctuate her journey reveal. 
The memory of my nomination is still an incredible moment for me. I was supposed to dance the role of Kitri with Manuel Legris but at the last minute, Brigitte Lefèvre asked me to replace an injured dancer. At that point, I hadn't even started rehearsing the pas-de-deux. So, we had two days with Benjamin Pech to work on it but this was on May 1st: the only day that the Opera is closed! We rehearsed using the means available. The theatre's fire safety officers allowed us into the Opéra Bastille and we found ourselves there alone having to substitute a bath towel for a shawl for the second act…
The day of the performance, Benjamin went through the steps with me but my main concern was to make it all the way to the end of the ballet. Spurred on by the excitement of the moment, if not a little recklessness, I attempted—and successfully completed—the triple fouettés in the final pas de deux! I wasn't thinking of the nomination at all so when I saw director Hugues Gall and Brigitte Lefèvre walk on stage, I was completely taken aback and I cried as much out of joy as from emotion.

Earning the title of Étoile is the reward for a great deal of work and I'm happy to have shared it with Benjamin. We progressed together and often danced together up until his last performance in Angelin Preljocaj's Le Parc, even though his hip was making him suffer enormously. He will always be my "Wolf" in Roland Petit's "Le Loup"—another ballet which I had the opportunity to work with him.
As with Le Loup, and other narrative ballets, the important thing for me was to be able to embody the characters and give them life through their stories. If technique is essential, one needs to know how to transcend it to stir the audience's imagination.
For that reason, Rudolf Nureyev's Romeo and Juliet will remain one of the greatest memories of my career. It was an extremely powerful moment which I had the opportunity to share with several partners, however I know that the series of performances I danced with Mathieu Ganio will always remain something very special for me.
Mathieu is more than just a partner, he's a friend. He counts among those rare encounters of a lifetime. We understand each other without even needing to speak. Beyond the purely "technical" and physical aspect, which makes the lifts and the interactions easy, we're very close artistically, we share the same sensitivity. We have often used humour to get us through those difficult moments. We both like to tell stories and humour has always been part of our work. We have also danced several ballets like Emeralds which we will be dancing for my farewell performance. Symbolically, that ballet has a particular importance for me: I was pregnant with my son and then my daughter in Emeralds when we were already dancing it together.
For my final evening, I was absolutely determined to perform the pas-de-deux from Sylvia with Manuel Legris. In itself, the ballet brings together three leading figures in my career.
This ballet, which John Neumeier created for Manuel Legris and Monique Loudières, represents so much to me. John has been a presence throughout my entire career: from the moment he awarded me the Prix de Lausanne—which allowed me to enter the Paris Opera Ballet School—up until this final, farewell evening. It was an honour and a privilege to participate in the creation of Song of the Earth, to dance to Mahler's Third Symphony, The Lady of the Camellias… He has often invited me to Hamburg. He's a choreographer who moves me with his spirituality and the sense he gives to things.
Manu is something of a "little father," a guide, and a partner to me. I owe him a great deal. He taught me a lot and I was able to progress alongside him. He's a very generous person and I truly have a great deal of admiration for him. It has always been an honour and privilege to share the stage with him.
When I think of Monique Loudières when I'm in my dressing room—the same dressing room that used to be hers—I realise how much she inspired me. I owe her a great deal too. I learnt so much just from watching her. She is an extraordinary dancer, a huge source of inspiration. As I am still very close to her, I am glad to pass on to the younger generation all the treasures she taught me.
Obviously, Nicolas Le Riche and Jérémie Bélingard are two partners who have held an important place in my career. Jérémie was there from the beginning: we danced La Fille mal gardée together at the Paris Opera Ballet School. I was his partner on the night he was made an Étoile dancer after Don Quichotte. I danced in one of his first creations in Japan… He's a great artist and I have many fond memories of him. The finest still has to be Kader Belarbi's Wuthering Heights. That ballet took us through some very different states. I still have fond memories of it as this photo well reflects.
As for Nicolas Le Riche, among the numerous ballets I've had the opportunity to dance with him, our Giselle will always remain a very powerful memory.
Of all the stories I have enjoyed recounting, La Petite Danseuse de Degas by Patrice Bart remains one that left a great impression on me. That fascinating, odd, yet disturbing character will have been one of the most important roles of my career and I thank Patrice for that gift. As in any creative process, there were initially a lot of exchanges over this saga of an era… Patrice had faith in me and I was able to propose my vision of the character and infuse it with life.
I also really enjoyed dancing the more abstract, neoclassical, contemporary ballets. What a pleasure to have played the man-eating Praying Mantis with her highly distinctive gestures in Robbins' The Cage. That was the moment when I realised there was a complementarity between the classical and contemporary languages and that both fed on and strengthened each other. From this standpoint, my encounter with Mats Ek was truly consequential. He allowed me to learn about myself, to learn how to move differently. Just as Jiří Kylián with his poetry or Agnes de Mille with her cinematographic vision of dance were able to do.
When the time finally comes to bid farewell, I'll feel fulfilled. I've had the good fortune to be able to dance all the roles that I've been given. I'm happy to pass on the torch to a new generation. Each dancer has different qualities and each can find his or her place. One of the hardest things is going to be leaving certain people: the dancers, and the exchanges you can have within the company. I will always be available and happy to have the opportunity to pass on what I have learnt. While leaving the Opera, I know the links I have forged with this institution and all those who work here will remain forever.
Interview by Inès Piovesan
Podcast
Podcast Joyaux
"Dance! Sing! 7 minutes at the Paris Opera" - by France Musique
07'
"Dance! Sing! 7 minutes at the Paris Opera" offers original incursions into the season thanks to broadcasts produced by France Musique and the Paris Opera. For each opera or ballet production, Judith Chaine (opera) and Stéphane Grant (dance), present the works and artists you are going to discover when you attend performances in our theatres.  

Article
Happy Birthday Jewels!
Behind the scenes of Balanchine's ballet
11'
To mark the fiftieth anniversary of George Balanchine's Jewels, the Paris Opera is presenting the famous 1967 triptych which entered the Paris Opera Ballet's repertoire in 2000 with costumes and sets by Christian Lacroix. Writer of the Miss Pandora blog, Louise Ebel slips into a tutu and takes us behind the scenes of the ballet.    

---
There is something unusual about Jewels in that it does not have a storyline in the true sense of the term. There is no narrative to act as a pretext for the shimmering cavalcade of costumes and dance steps; the intended effect is purely visual, or at least that's how it seems at face value. Don't look for a mythological figure or a hypothetical historical heroine with a tragic destiny, because legend has it that the Russian choreographer drew his inspiration from the shop windows of the luxury jewellers along Fifth Avenue, just as Truman Capote set Holly Golightly's tired eyes sparkling in Breakfast at Tiffany's. The comparison is a fair one, if only because the scene appears to be taken directly from the film. Listen to what Balanchine himself had to say: "I don't remember what made me stop that morning: there was a window with diamonds, another with emeralds, and yet another with rubies (…) I was hypnotised". And so began the adventure that would become Jewels. When I visited the Opera Garnier's dressmaking department, its director Xavier Ronze told me about the special performance that had featured jewels from Van Cleef & Arpels. One can only imagine how magnificent that was!
Jewels is a sequential work that can be interpreted on three different levels. Not only is it a tribute to the shimmering beauty of precious stones, it is also a summary of the style of the world's greatest schools of ballet and a symbolic and emotional biography of its creator. The three tableaux are not merely a hypnotic eulogy to gems, however glittering those may be. They also represent an ideal and cosmopolitan gallery where jewels intermingle with tulle and dreams with memories. Set to an air from Gabriel Fauré's Pelléas et Mélisande, Emeralds opens the Balanchine ball: dressed in celadon-toned tulle dresses streaked in darker shades of green, and sprinkled with shimmering dew-like droplets, the dancers recreate the romanticism of the French School, the era of Les Sylphides and its muse Marie Taglioni. If green is not a colour one would usually consider "typically" French, it reminds me even more of emerald, of those massive malachite pillars you find in the Orthodox churches of Saint Petersburg, and where, during my visit there last winter, I realised how much influence this uniquely Russian art had had on the stylistic revolution brought on by the Ballets Russes which Balanchine joined in Paris in 1924.
And so onto the second tableau: And we find ourselves in Manhattan. Balanchine – like many European artists before him – tried his luck in America. He began his quest by founding an American School for Ballet funded by several wealthy patrons and continued with the creation of numerous choreographic works for Broadway and even Hollywood, whilst establishing two ballet companies along the way. It was the era of jazz and the Broadway musical and a time of collaboration with Stravinsky whose staccato music served as the score for the tableau. In short, it was a time of extraordinary vitality which broke with the European tradition and which Balanchine would choose to translate in
Jewels
through the bedazzling allure of rubies. Here, the spider-like grace of the long tulle petticoats gives way to the impish vitality of scarlet one-piece costumes embroidered with fuchsia pearls, that could almost have been worn by the
chorus girls
in the films of Fred Astaire.
Back to a more conventional ballet with Diamonds which appears to be the highlight of the performance with over thirty dancers present on stage. If in the complex art of jewellery-making, diamonds often serve as a pedestal to the rubies and emeralds set around them, for Balanchine, there was no doubt that these dream jewels sparkled in the firmament. Because in essence Jewels is about a dream. Diamonds, which on paper evokes the Russian School of the Mariinsky Theatre, is not so much a chronological reminiscence born of the Balanchine legend, but rather, more of a window into a lost world; an imaginary parenthesis where the fairy-tale magic of the imperial ballets—which seem ethereal and incandescent, as if blurred by memory—intertwine with the vision of an ideal ballet, the very allegory of an art which practically touches the intangible. It would be a mistake to look on Jewels as a mere display of technical and visual prowess because if the work is soon to celebrate its fiftieth anniversary it is because, through its almost transgressive blend of tradition and modernity it embodies a remarkable stylistic and geographical history of ballet into which slips the more modest story of its creator: a choreographer from Saint Petersburg who made his debut in Paris before settling in New York. As such, is Jewels the triptych of this triad of dance? Or is it is a tribute to the muses who marked the life of an indefatigable seducer who dedicated his ballet to three dazzling étoile dancers? After all, aren't jewels the most sensual adornment for women?

An insider's report from the Opera Garnier's costume department
To mark the revival of Jewels, I had the pleasure of asking Xavier Ronze, head of the Opera Garnier's dressmaking departmen,t a few questions. I also had the chance to discover the different skilled professions that make up the Costumes Department and meet the talented personnel who work together to create the magic we see on stage.
For the first French production of Jewels in 2000, Christian Lacroix was invited by the Paris Opera to design the costumes. It was a creative process mixed with reproduction, because under the watchful gaze of the Balanchine Trust, the couturier was obliged to respect the artist's original vision. This production is far from being the first for the designer from Arles (let us not forget his passion for working in the theatre nor the huge impact that costume designer Christian Bérard has had on his career). With considerable humility, he sees himself as a "re-creator", interpreting Balanchine's work, finding the right balance "between reconstitution and evocation, classicism and modernity, fidelity and personal impressions". It is a credo not so far removed from Jewels and its numerous sources of symbolism.
Once the costume designs are complete, the sketches are sent to the "Départment Flou" (the loose-fitting Department) for the women's costumes and the "Départment Tailleur" (the tailoring department) for the men's. Once the cast has been chosen, the costumes must be sewn as soon as possible in order to be ready for the costume rehearsals. Beyond the aesthetic aspect, the costumes must take into account the ever-changing movements of a dancer's body. They need to be custom-fitted and tight enough to ensure that they do not work loose before the end of a performance.
Costums for the production of Diamonds.
The costumes for Rubies, in crimson-toned satin embroidered with tulle, lace, sequins and pearls. The day this report was made, the costumes for Emeralds were on loan for a performance in New York.
The milliner's department where the dancers' headdresses are made. For Jewels the dancers wear a tiara in each tableau. Originally, when Balanchine came up with the idea for the ballet after gazing into the shop windows of three jewellery stores along Fifth Avenue, the centre of each window featured a magnificent tiara.
Next we go into the Decoration Department where all the dyeing takes place.

In addition to dyeing, this department is also responsible for making a variety of jewellery, which has to be as realistic as possible. It also creates masks, helmets and other outlandish accessories, making it a truly extraordinary place to visit! On discovering the tiaras stockpiled by the dozen, I couldn't help but think of the heroines of the grand operas of the second half of the 19th century. Indeed, a few years ago, there was a wonderful exhibition dedicated to this amazing collection of jewellery.

The incredible sight of a profusion of petticoats and doublets which seem to slumber as they wait to be worn again. In this odd room with tutus stretching up to the ceiling, the costumes for the numerous on-going productions at the Opera Garnier are stored.
Louise Ebel on the Palais Garnier's stage 


Finally, last but not least, the magazine Octave suggested that I pose in a costume created for the Opera Garnier, and so I had the pleasure of slipping into this number worn during the "Défilé" of the opening gala. As if that wasn't lucky enough, we also had the incredible opportunity that day of having the Grand Foyer and the Grand Staircase all to ourselves, in that brief space of time after the daytime tours end and the theatre opens for the evening performance. How exciting to go through the door into the wings of the theatre and follow the green neon access ramp only to find myself—and not without trepidation—on that famous stage! Since I have only ever had two classical dance classes in my life, there are as many differences between me and a ballerina as there are between an alley cat and a panther. However, since taking up this exacting discipline at the ripe old age of 29 obviously required me to swallow any pride, I had no shame in presenting myself here as a little brat dressed in a tutu. While I tried with all my will to recreate the meagre repertoire of poses I studied in class, I thought of the ghostly atmosphere that reigned in this majestic hall with its heavy bronze candelabras, and I found myself imagining La Casati dressed as the Comtesse de Castiglione slowly climbing the white marble steps, "out of some imperial sepulchre", and much later, in 1998, John Galliano recreating for Dior that moment which only the walls of the Opera can remember. I also thought to myself that perhaps Cléo de Mérode had stood and spoken with Léopold of Belgium here in this very corner of the Foyer. Who knows? I suppose I could also mention Pavlova, Nureyev, Baryshnikov or some of the more recent étoiles, but I could only think of my own personal pantheon. The history of the Opera Garnier is so dizzying, so steeped in the past, that it should be left in peace.