Swan Lake
Ballet Rudolf Nureyev
Personal offers for this show
Opéra Bastille - from 10 December 2022 to 01 January 2023
Opening night : 10 Dec. 2022 at 19:30
About
In few words:
It is hard to believe that Pyotr Ilyich Tchaikovsky's first ballet, Swan Lake, created in 1877 for the Bolshoi Theatre in Moscow, was a failure, so striking is its music's melodic power. It was not until twenty years later - but Tchaikovsky was already dead - that the ballet was brought to the stage in the choreography of Marius Petipa and Lev Ivanov. Almost one hundred years later, Rudolf Nureyev reshuffles the deck by giving his own choreographic interpretation to this impossible story between Prince Siegfried and Odette, a woman transformed into a swan by the sorcerer Rothbart. In creating his version for the Paris Opera Ballet in 1984, Rudolf Nureyev gave greater depth to the psychology of the prince, torn between his duty and his dreams, and illuminated Tchaikovsky's poetic dream with a desperate depth.
CHARACTERS
Siegfried: Young prince in love with Odette, he swears fidelity to her and seeks to save her from her curse. Unfortunately he is deceived by Rothbart and Odile.
Odette: Young princess transformed into a swan by Rothbart, only eternal love can free her.
Odile: Rothbart's daughter, she takes the appearance of Odette to trick Siegfried.
Rothbart: A huge bird of prey, he transforms young women into swans and prevents Siegfried and Odette's union.
Wolfgang: The Prince's tutor, he mysteriously disappears when Rothbart appears.
Opening

First part

80 mn

Intermission

25 mn

Second part

70 mn

End
5 questions about: Swan Lake
Le Lac des cygnes

Ballet in four acts

Music :

Piotr Ilyitch Tchaïkovski

Libretto :

Vladimir Begichev

Vassili Geltser

Set design :

Ezio Frigerio

Costume design :

Franca Squarciapino

Lighting design :

Vinicio Cheli
Whether you're a member of Arop or not, the friends of the Opera can reserve seats for you on all performance dates, including those not yet open for sale and those announced as sold out.
Gallery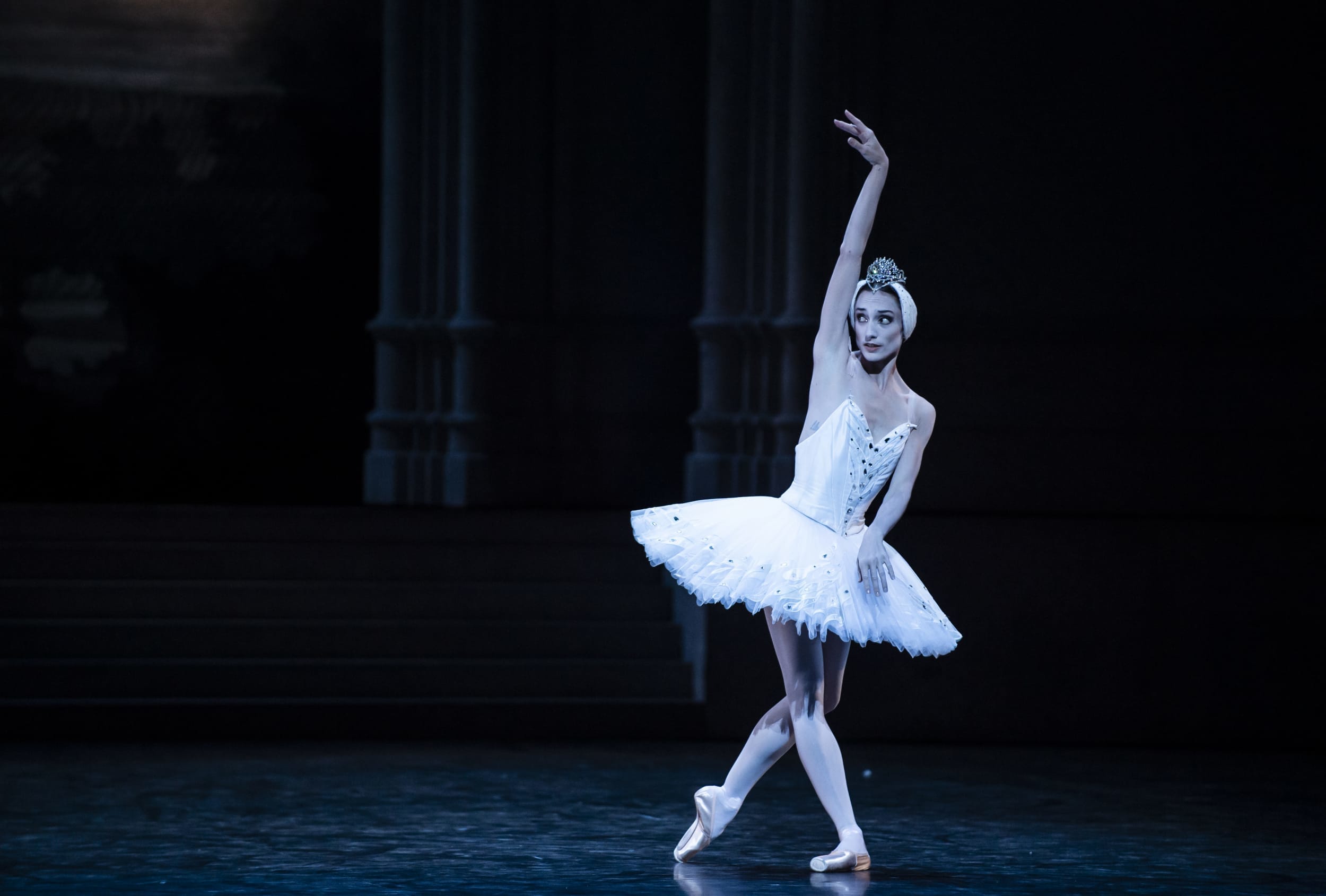 1/47 :
Le Lac des cygnes (saison 18/19) - Dorothée Gilbert
© Julien Benhamou / OnP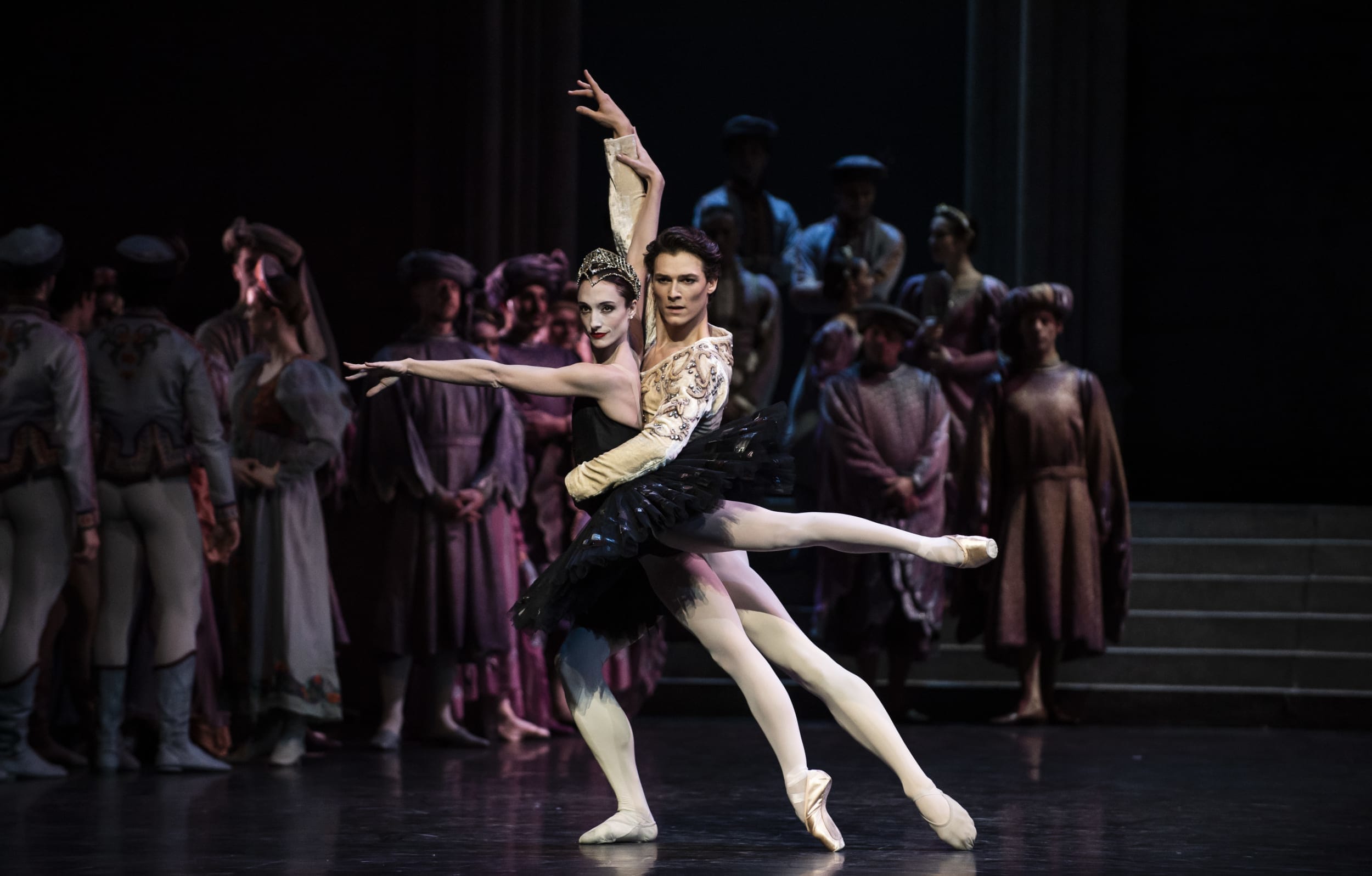 2/47 :
Le Lac des cygnes (saison 18/19)
© Julien Benhamou / OnP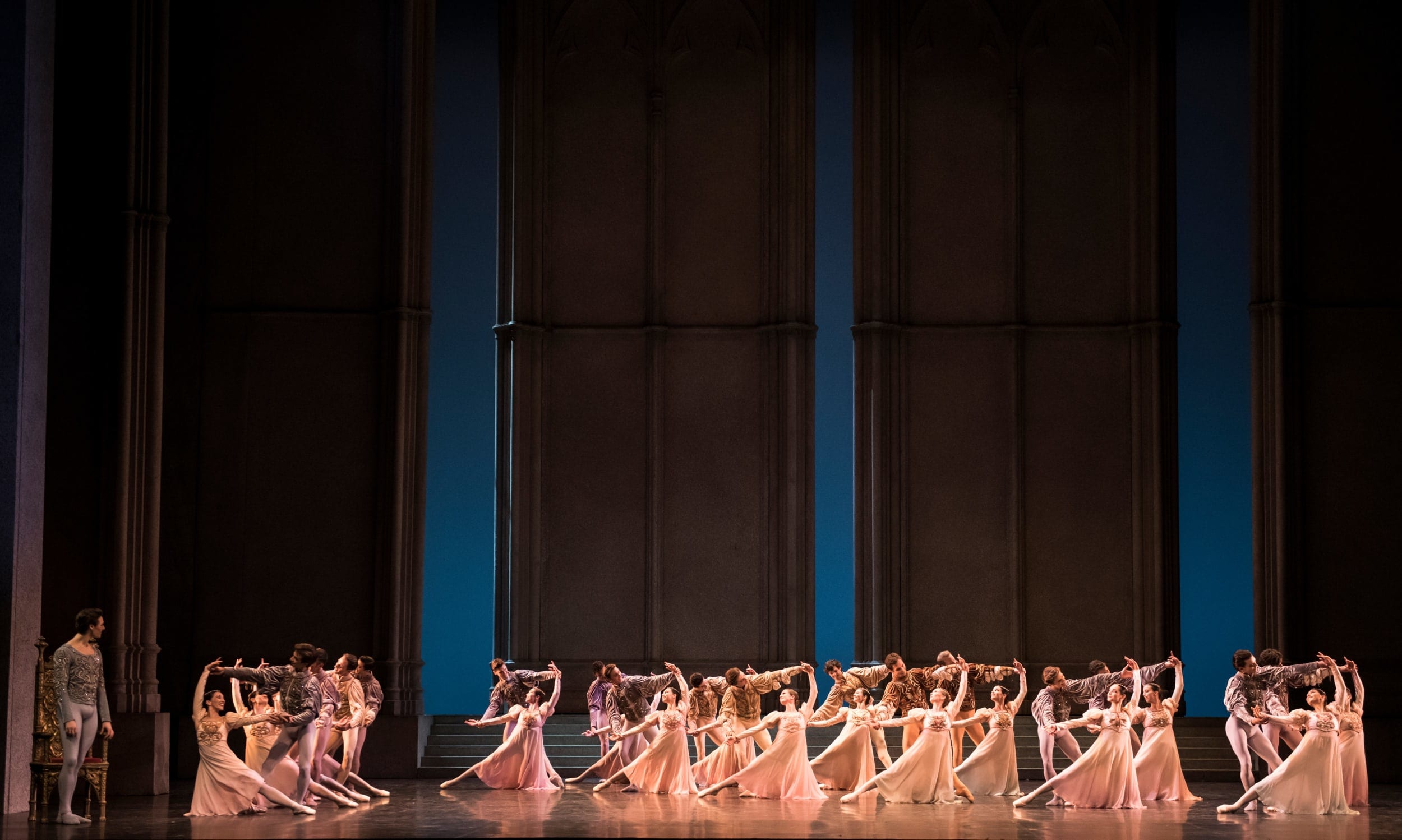 3/47 :
Le Lac des cygnes (saison 18/19)
© Julien Benhamou / OnP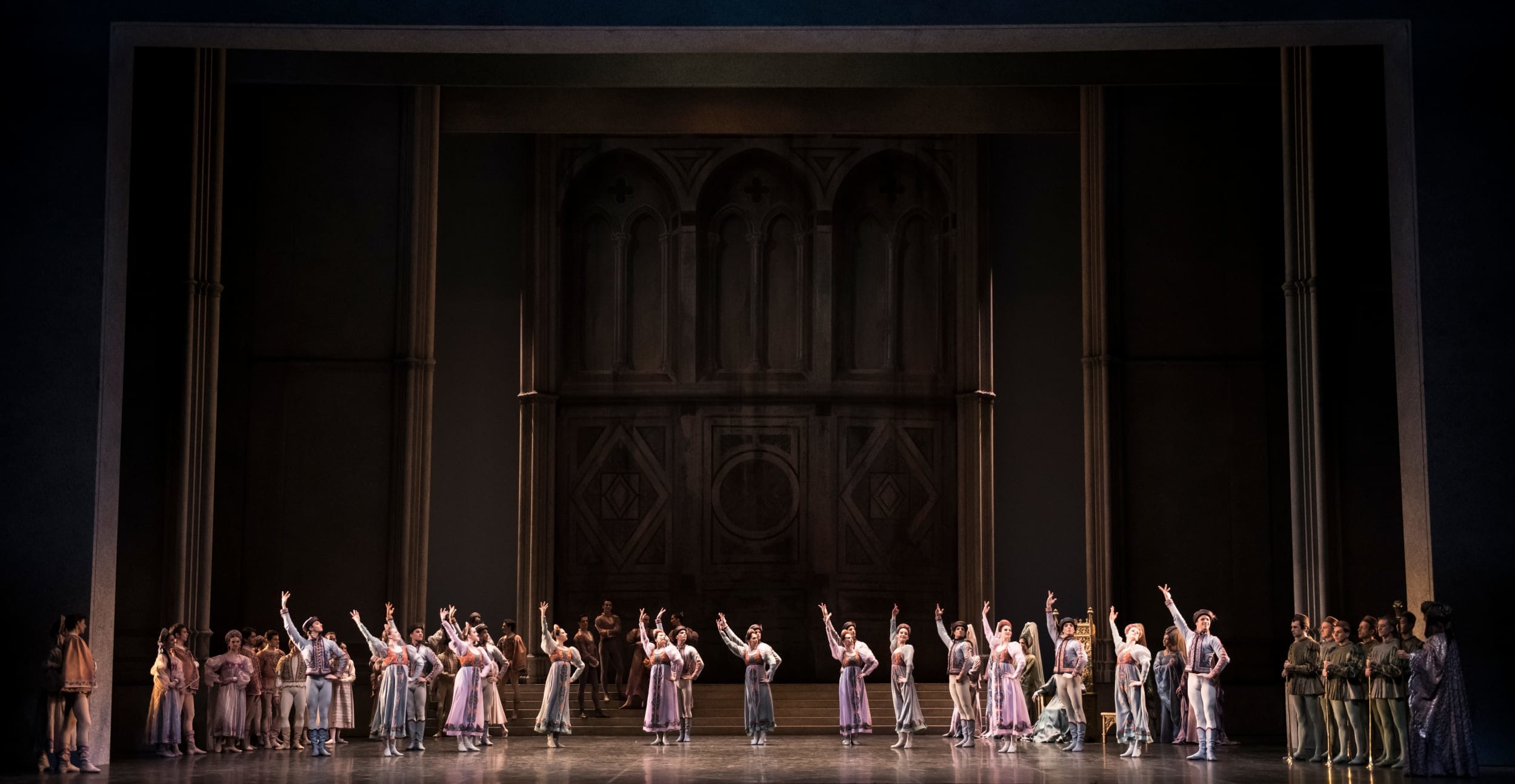 4/47 :
Le Lac des cygnes (saison 18/19)
© Julien Benhamou / OnP
5/47 :
Le Lac des cygnes (saison 18/19)
© Julien Benhamou / OnP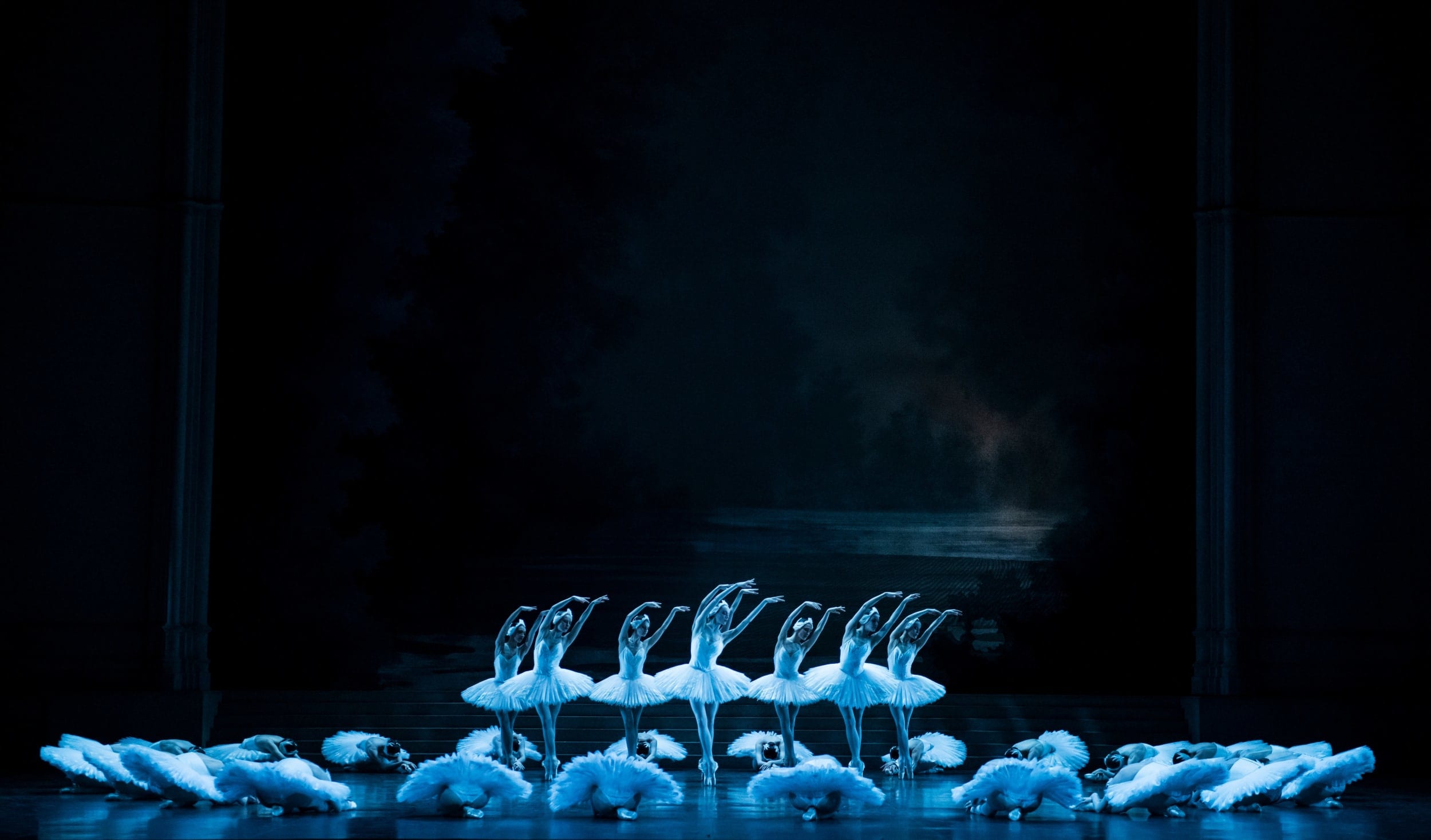 6/47 :
Le Lac des cygnes (saison 18/19)
© Julien Benhamou / OnP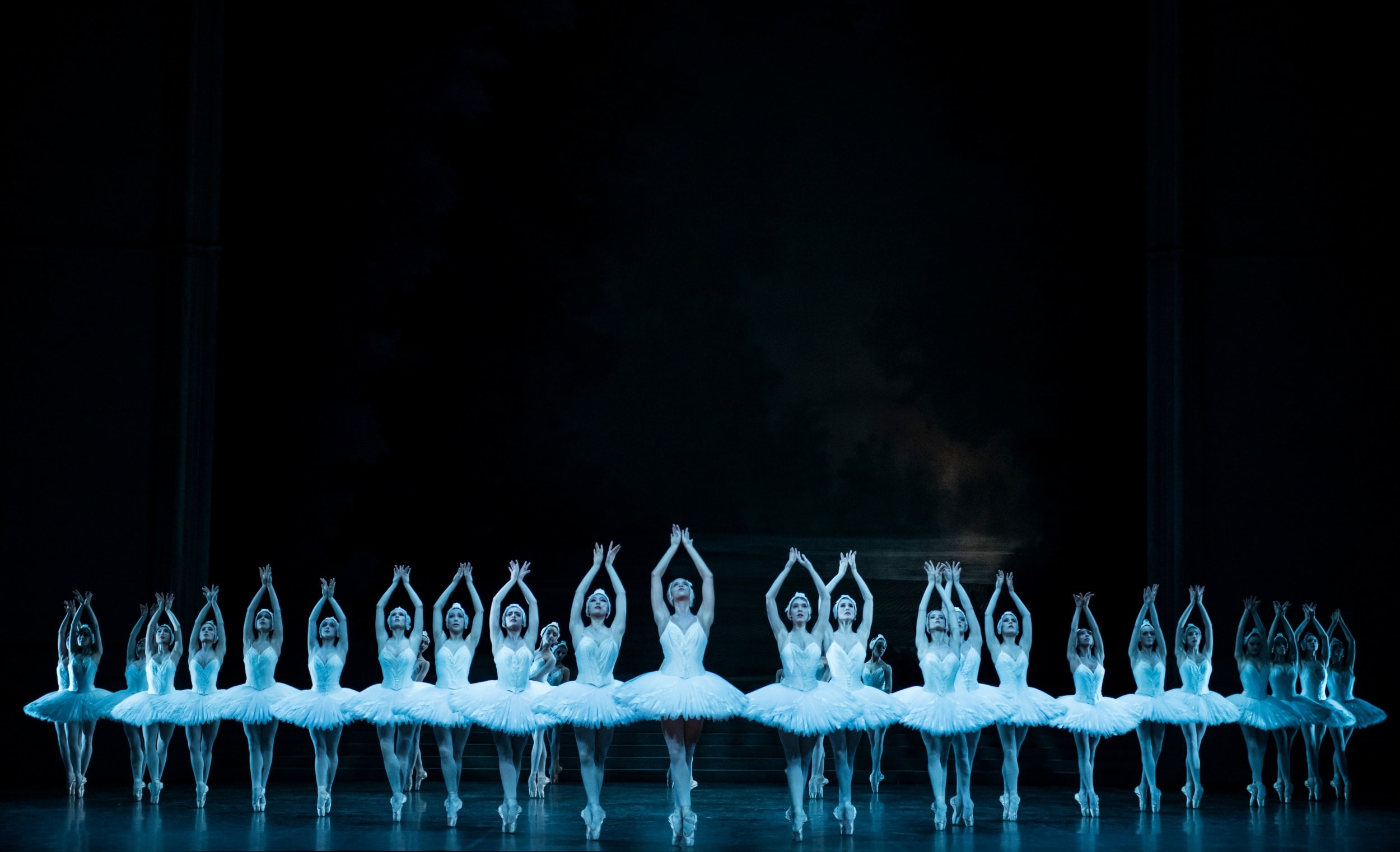 7/47 :
Le Lac des cygnes (saison 18/19)
© Julien Benhamou / OnP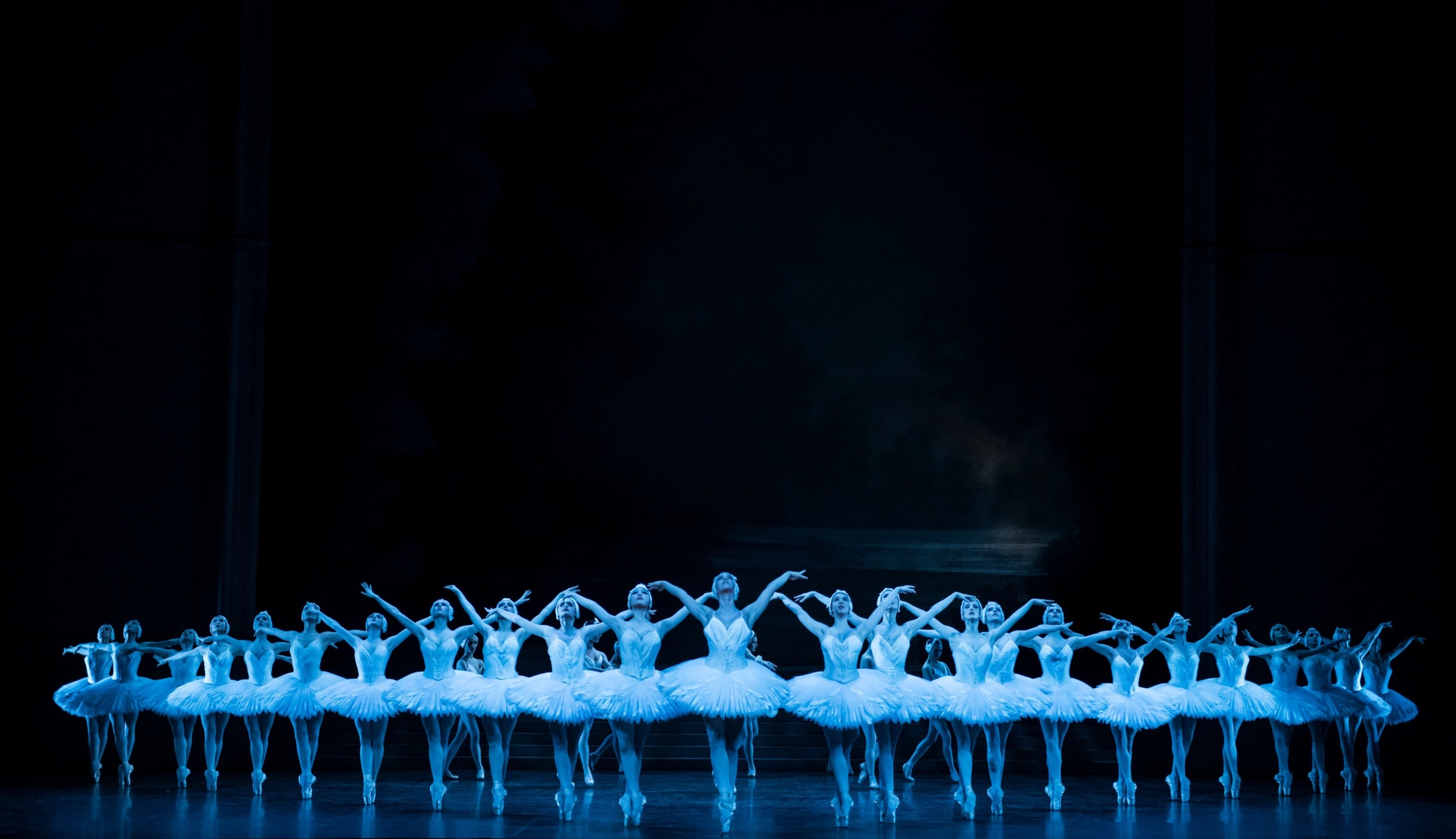 8/47 :
Le Lac des cygnes (saison 18/19)
© Julien Benhamou / OnP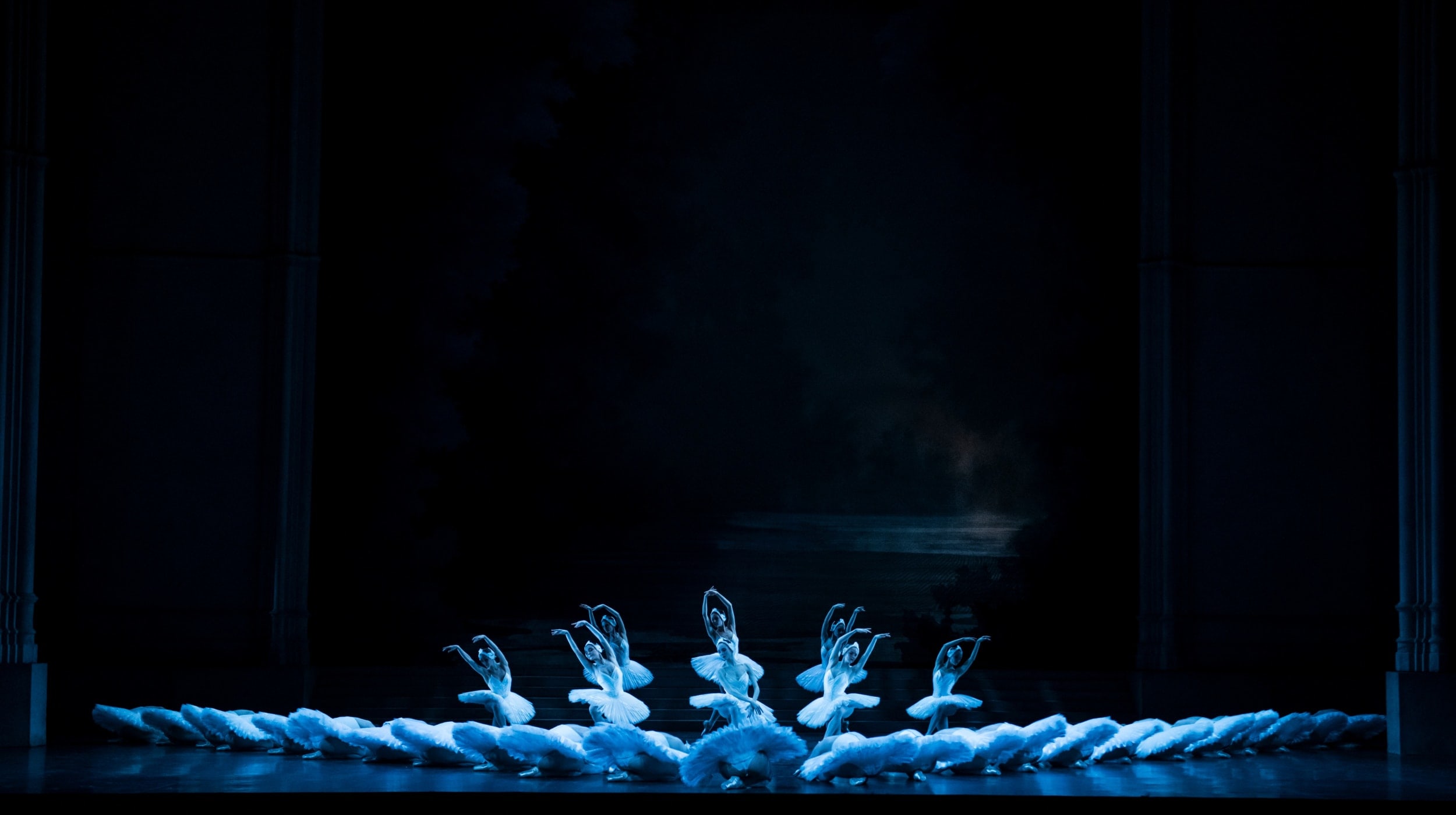 9/47 :
Le Lac des cygnes (saison 18/19)
© Julien Benhamou / OnP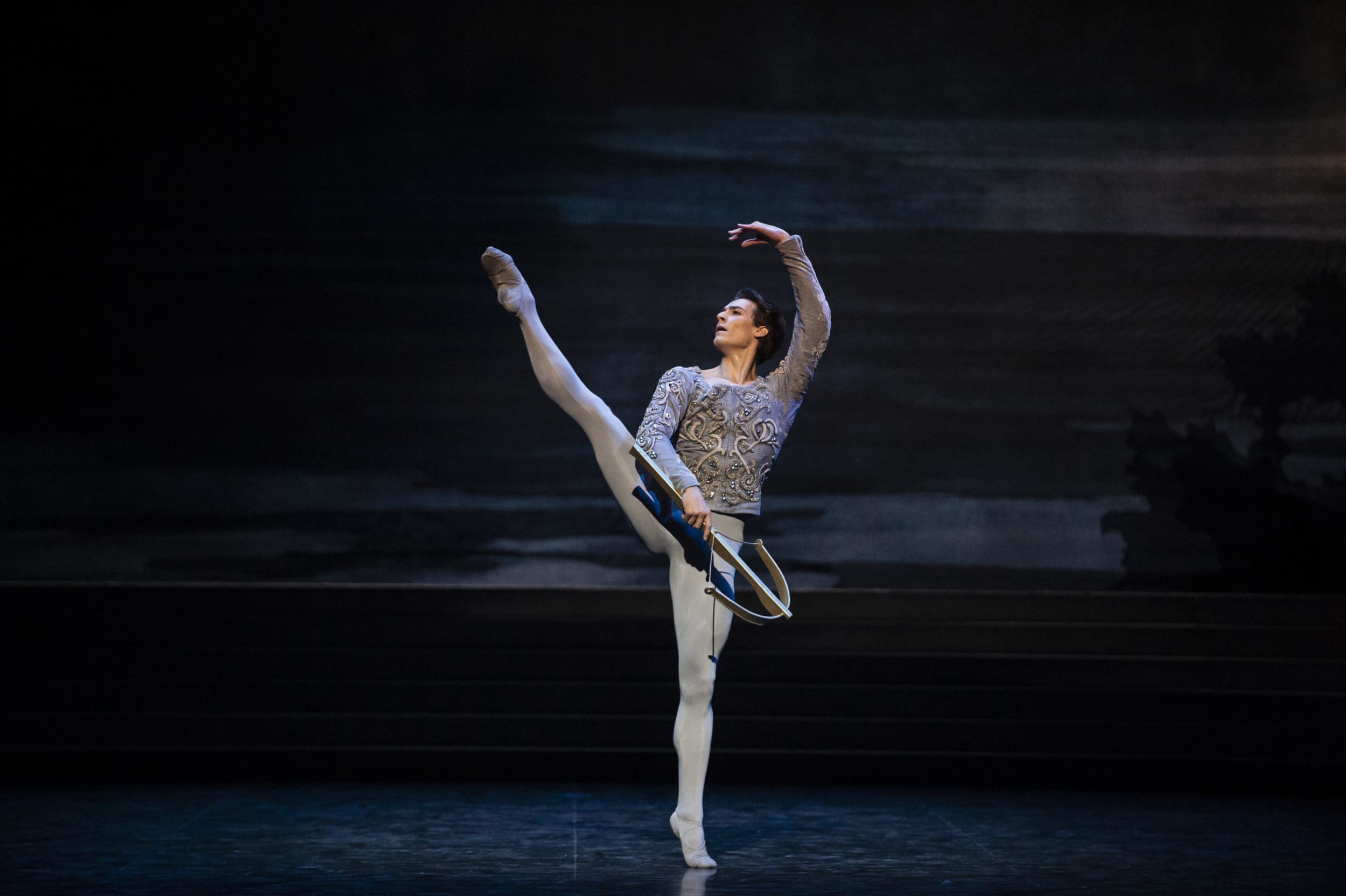 10/47 :
Le Lac des cygnes (saison 18/19) - Hugo Marchand
© Julien Benhamou / OnP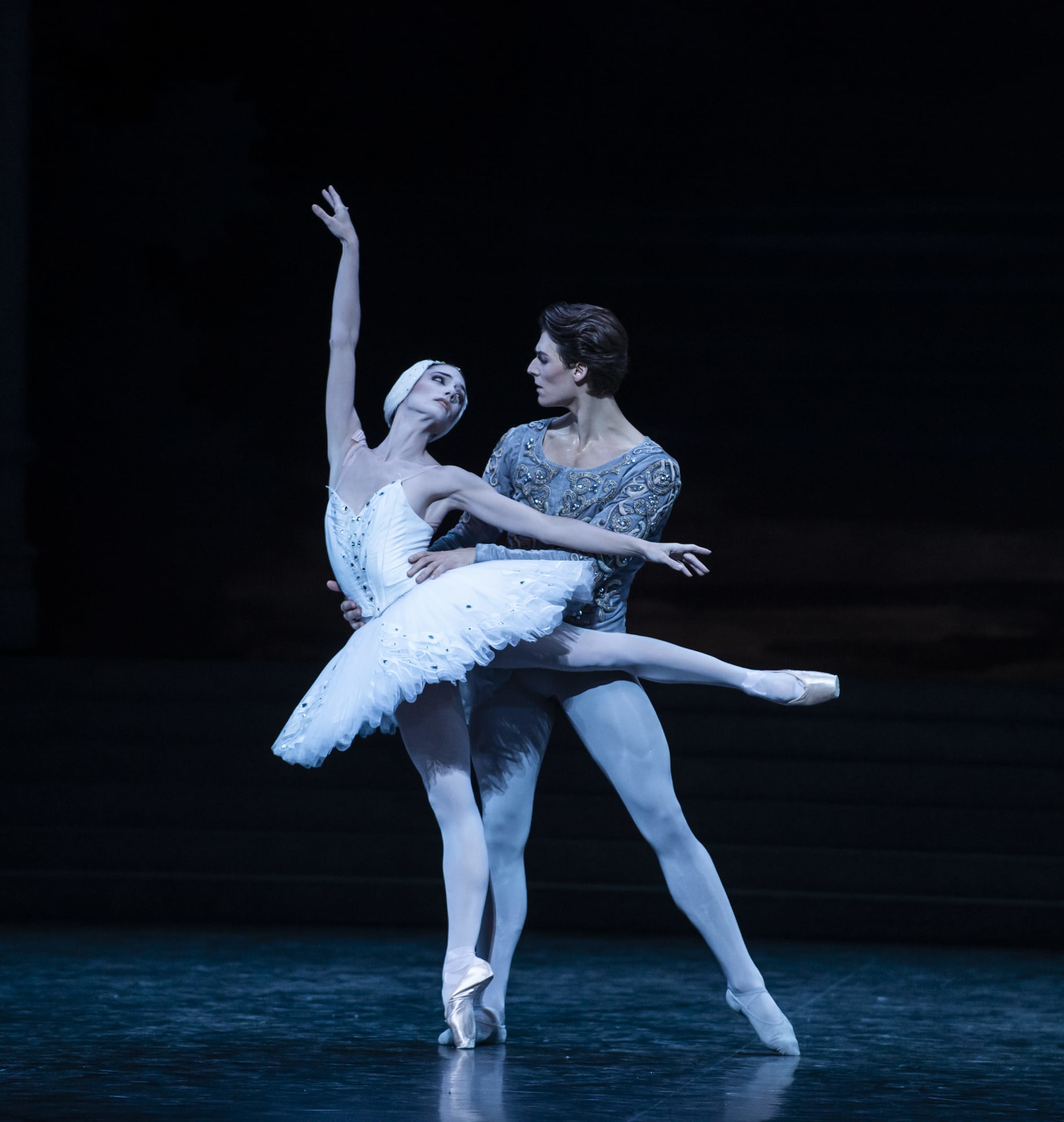 11/47 :
Le Lac des cygnes (saison 18/19) - Dorothée Gilbert et Hugo Marchand
© Julien Benhamou / OnP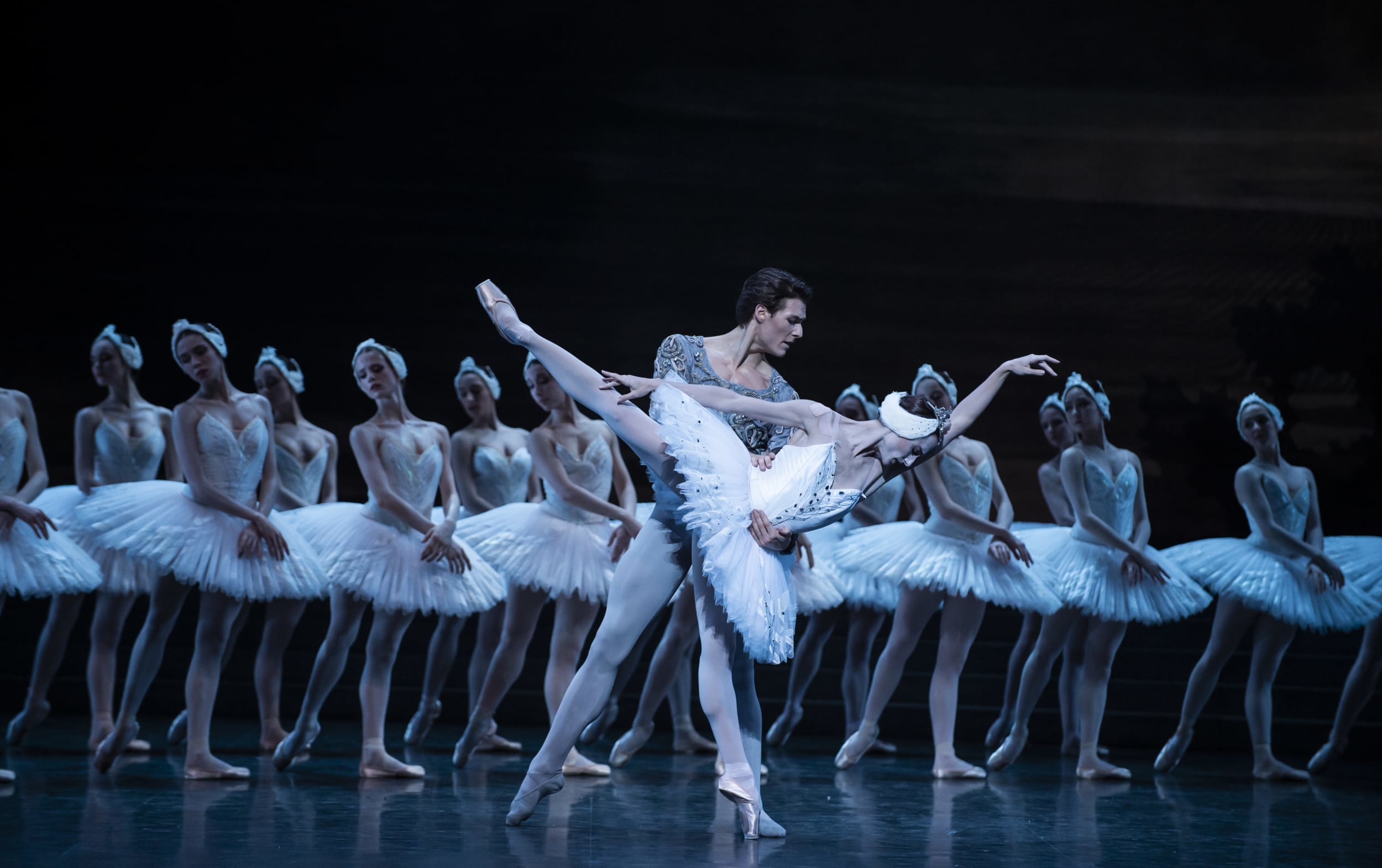 12/47 :
Le Lac des cygnes (saison 18/19) - Dorothée Gilbert et Hugo Marchand
© Julien Benhamou / OnP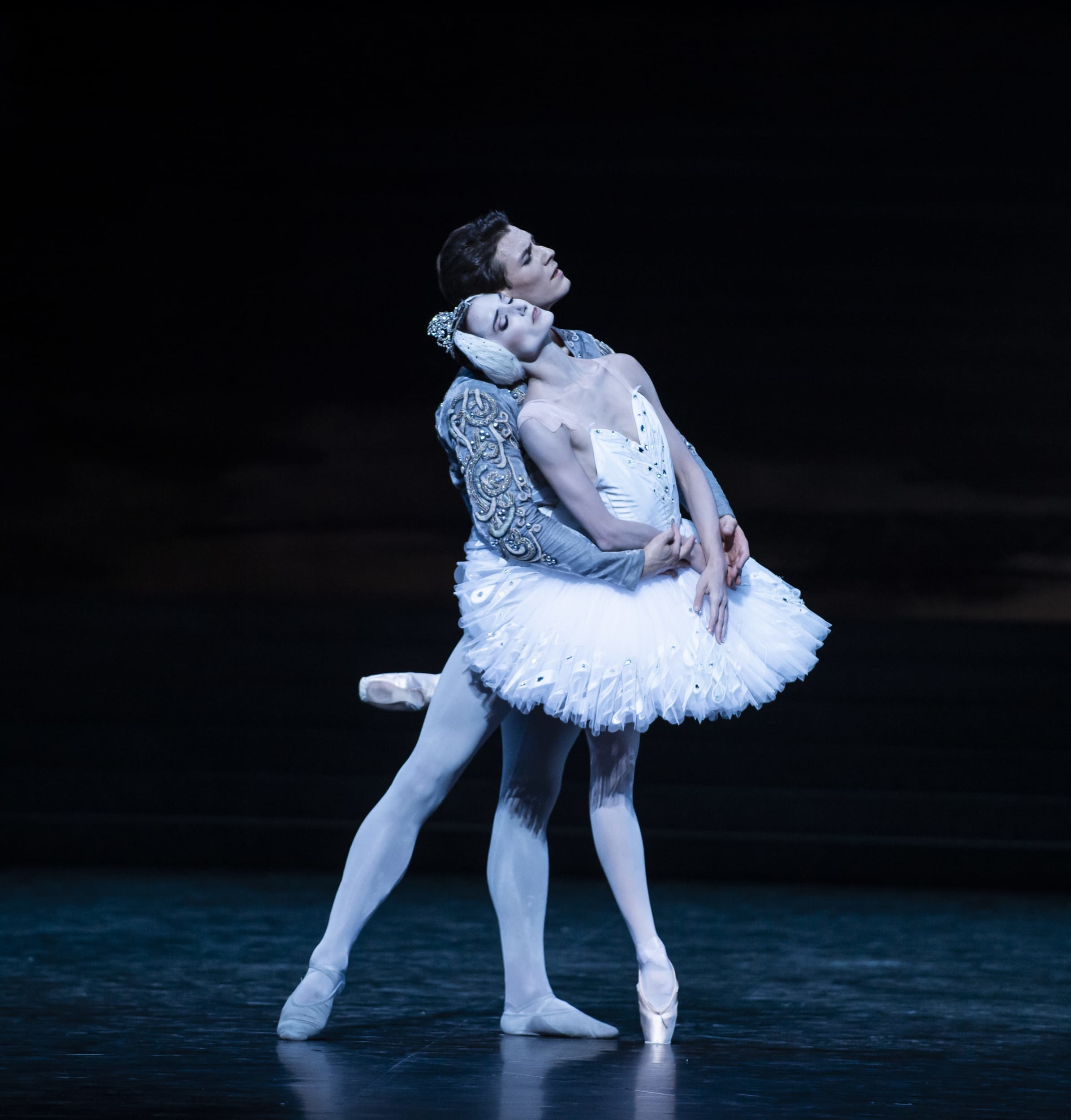 13/47 :
Le Lac des cygnes (saison 18/19) - Dorothée Gilbert et Hugo Marchand
© Julien Benhamou / OnP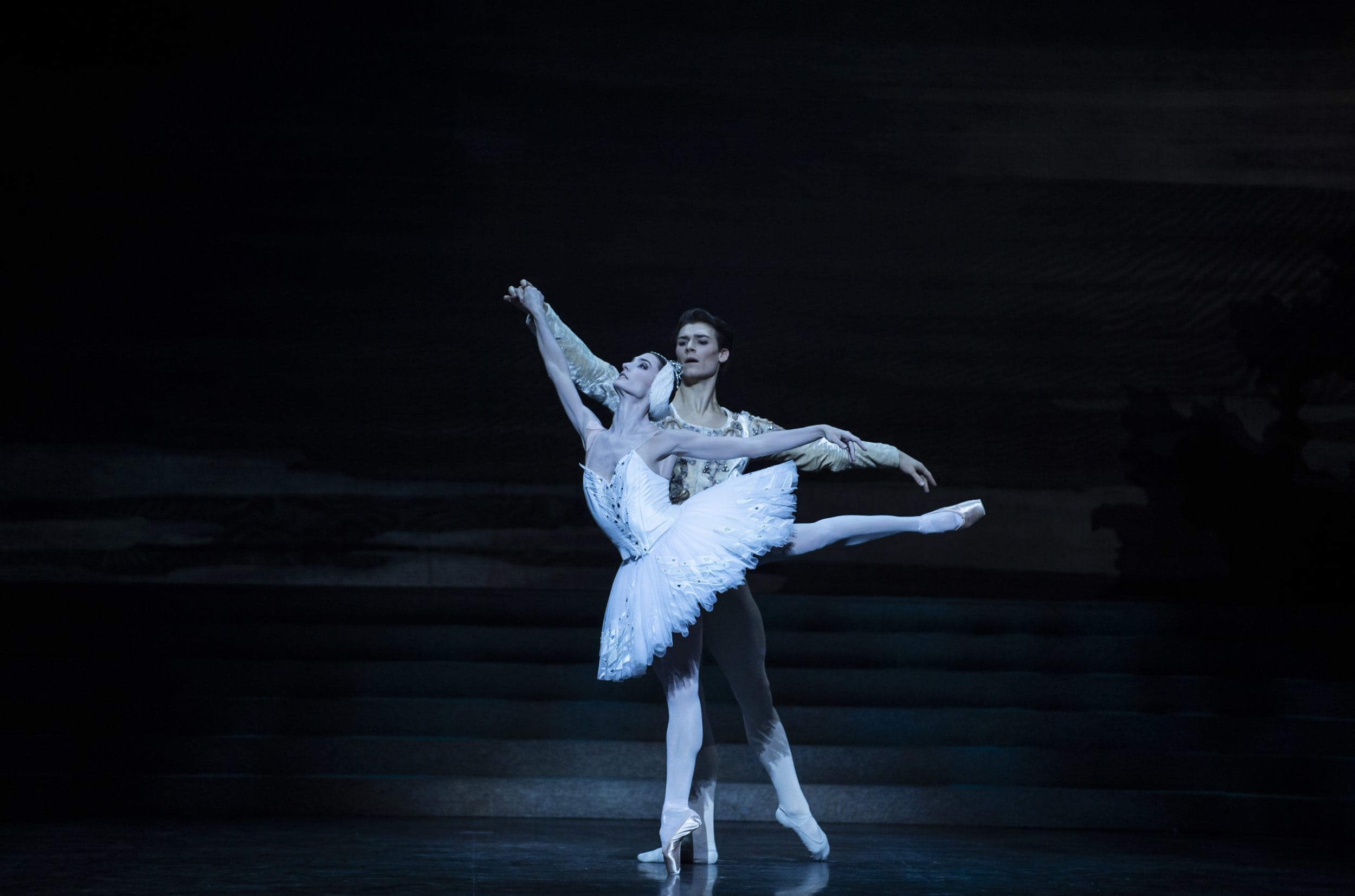 14/47 :
Le Lac des cygnes (saison 18/19) - Dorothée Gilbert et Hugo Marchand
© Julien Benhamou / OnP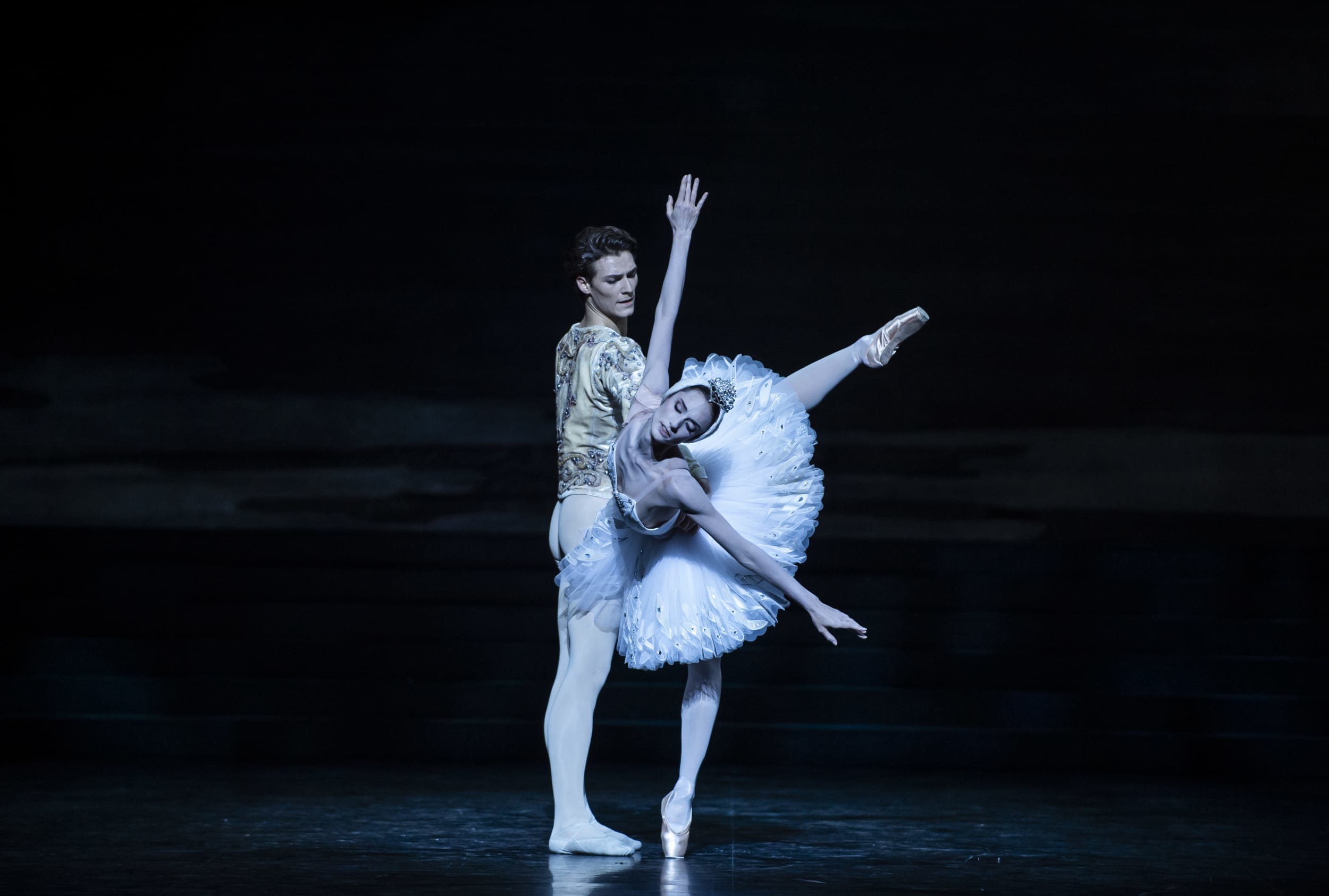 15/47 :
Le Lac des cygnes (saison 18/19) - Dorothée Gilbert et Hugo Marchand
© Julien Benhamou / OnP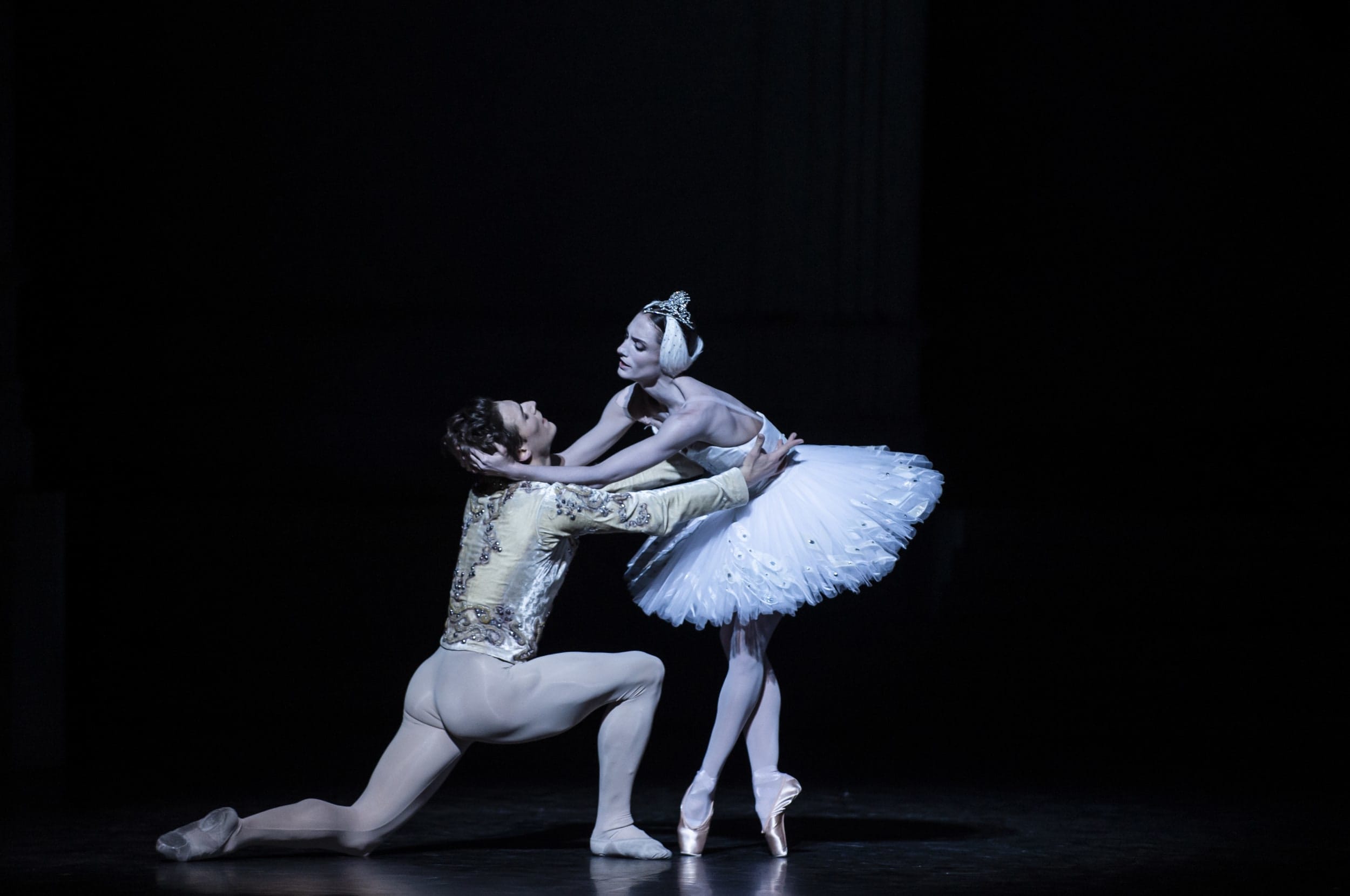 16/47 :
Le Lac des cygnes (saison 18/19) - Dorothée Gilbert et Hugo Marchand
© Julien Benhamou / OnP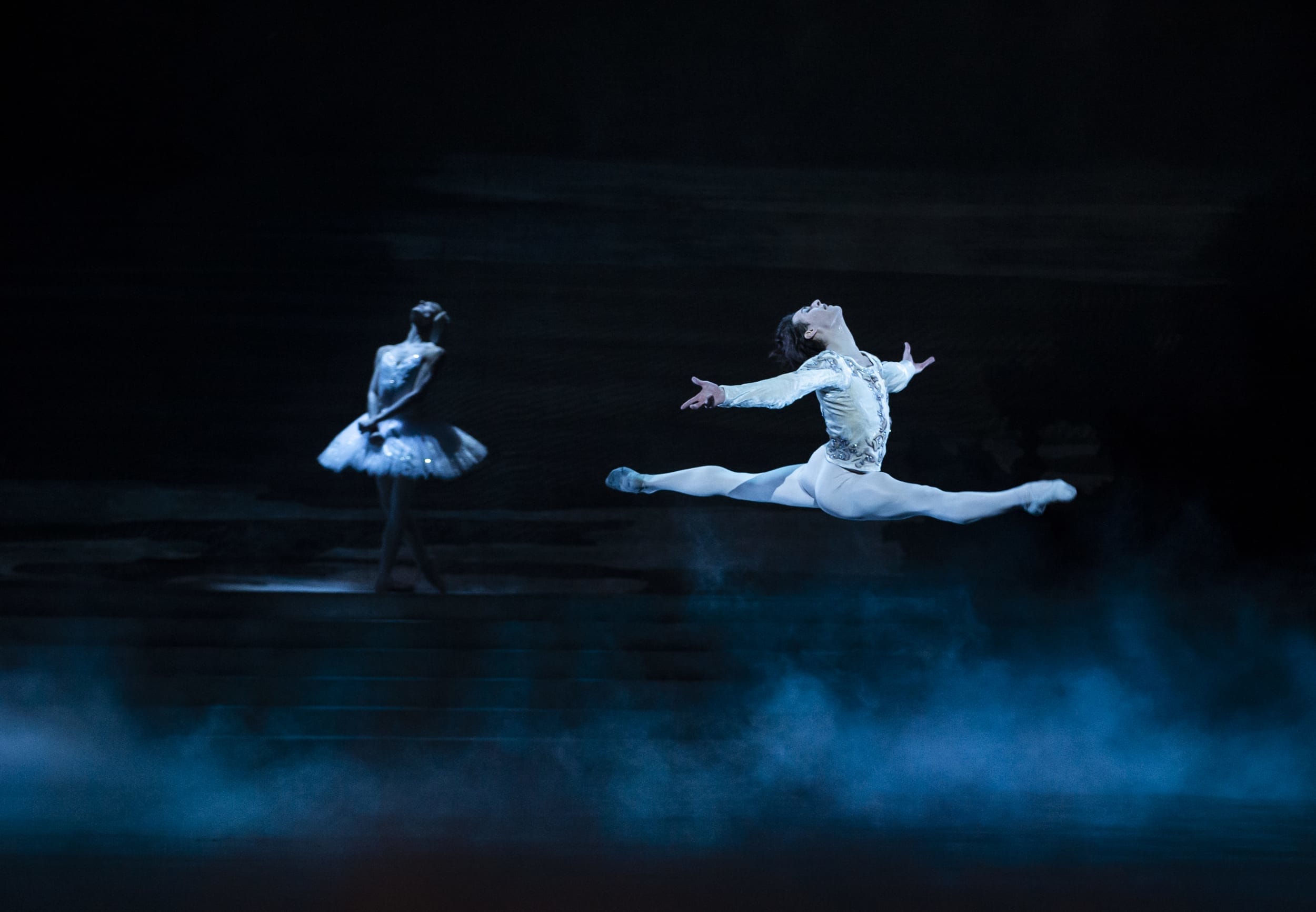 17/47 :
Le Lac des cygnes (saison 18/19) - Dorothée Gilbert et Hugo Marchand
© Julien Benhamou / OnP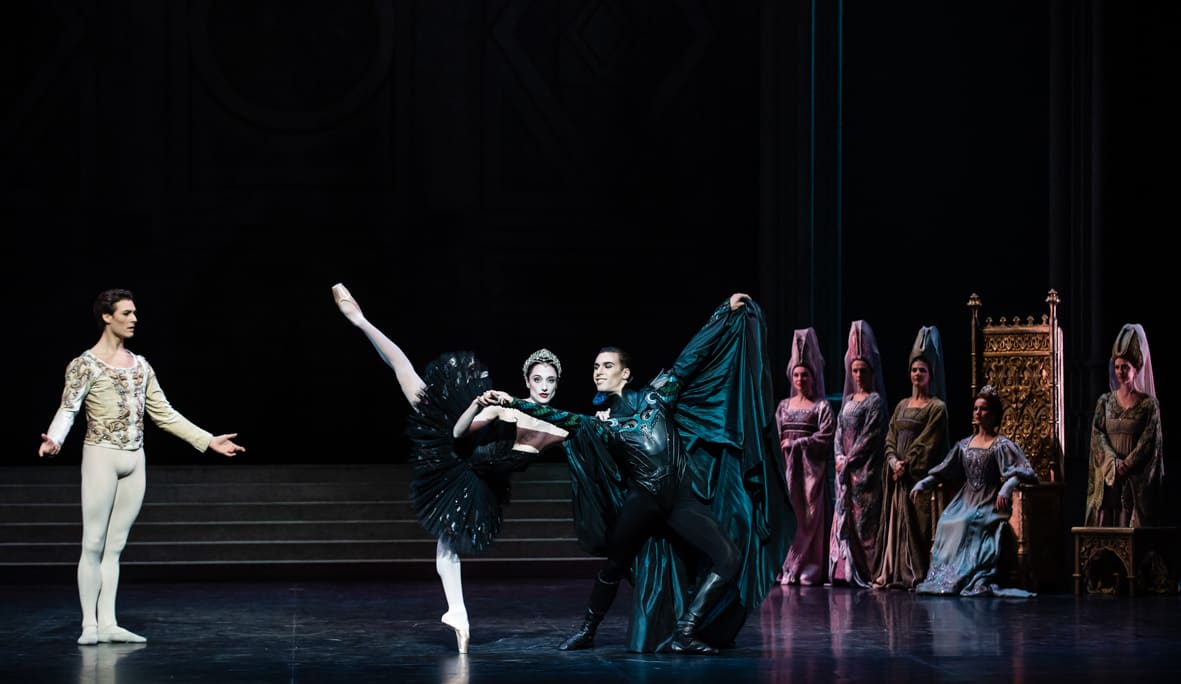 18/47 :
Le Lac des cygnes (saison 18/19) - Thomas Docquir, Hugo Marchand, Dorothée Gilbert
© Julien Benhamou / OnP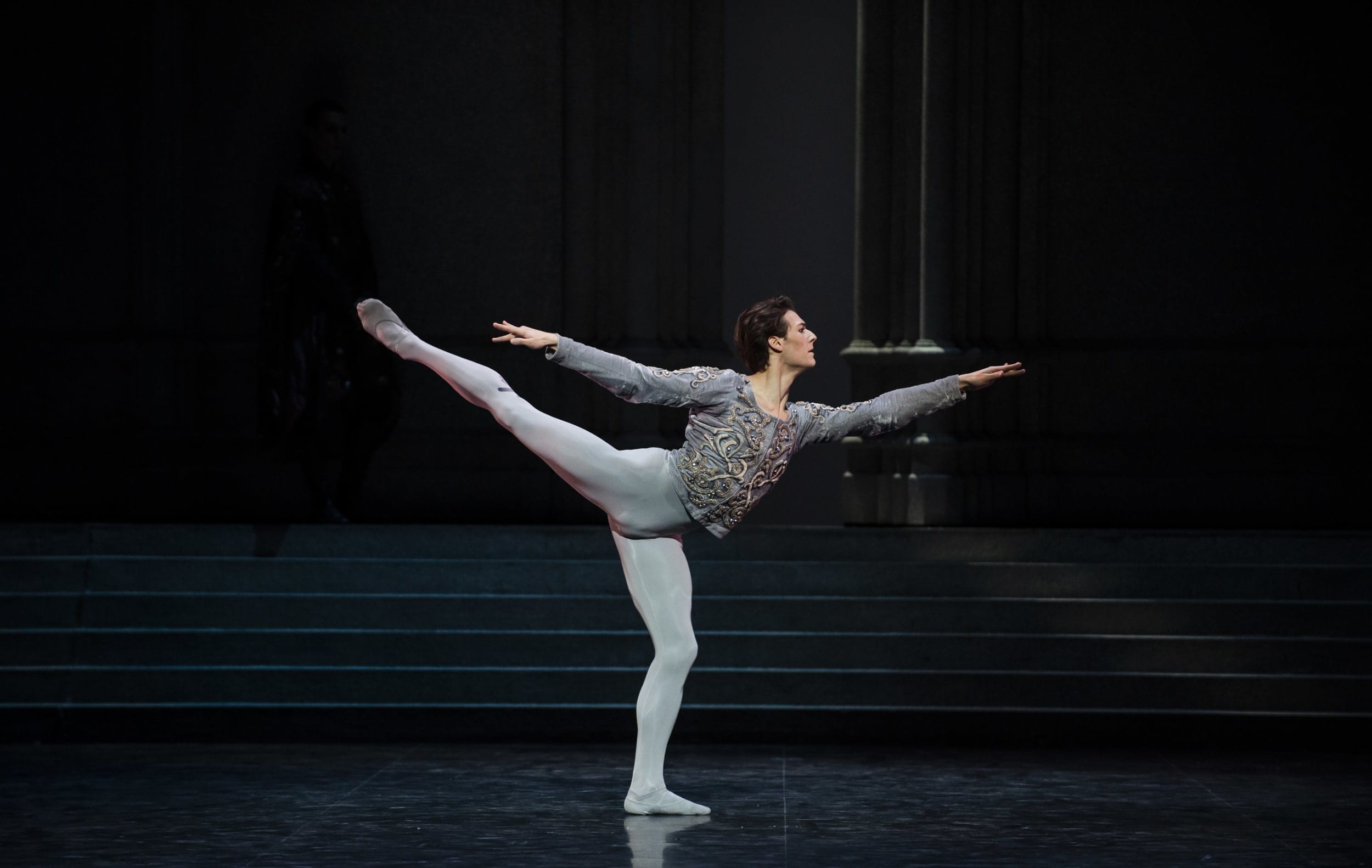 19/47 :
Le Lac des cygnes (saison 18/19) - Hugo Marchand
© Julien Benhamou / OnP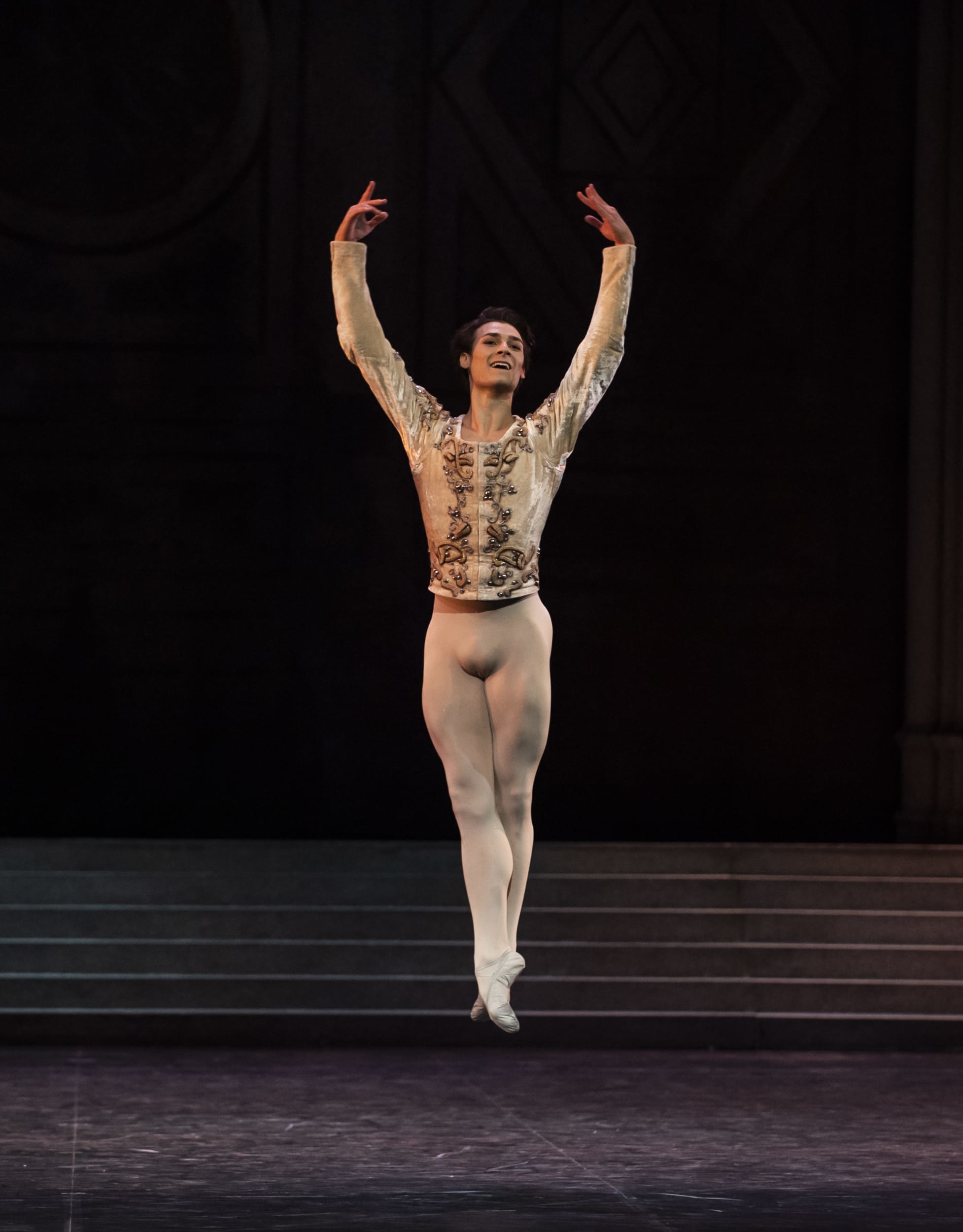 20/47 :
Le Lac des cygnes (saison 18/19) - Hugo Marchand
© Julien Benhamou / OnP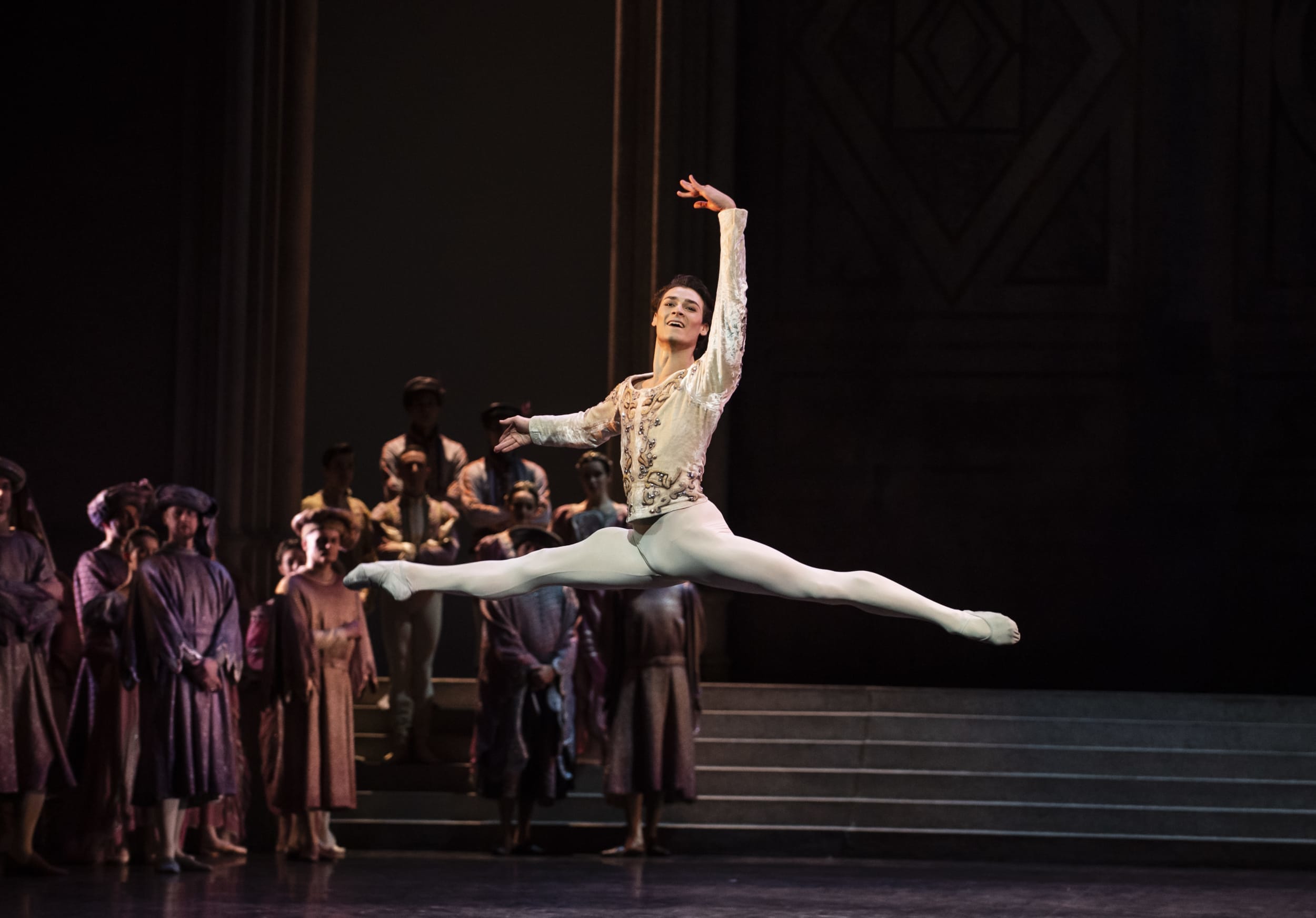 21/47 :
Le Lac des cygnes (saison 18/19) - Hugo Marchand
© Julien Benhamou / OnP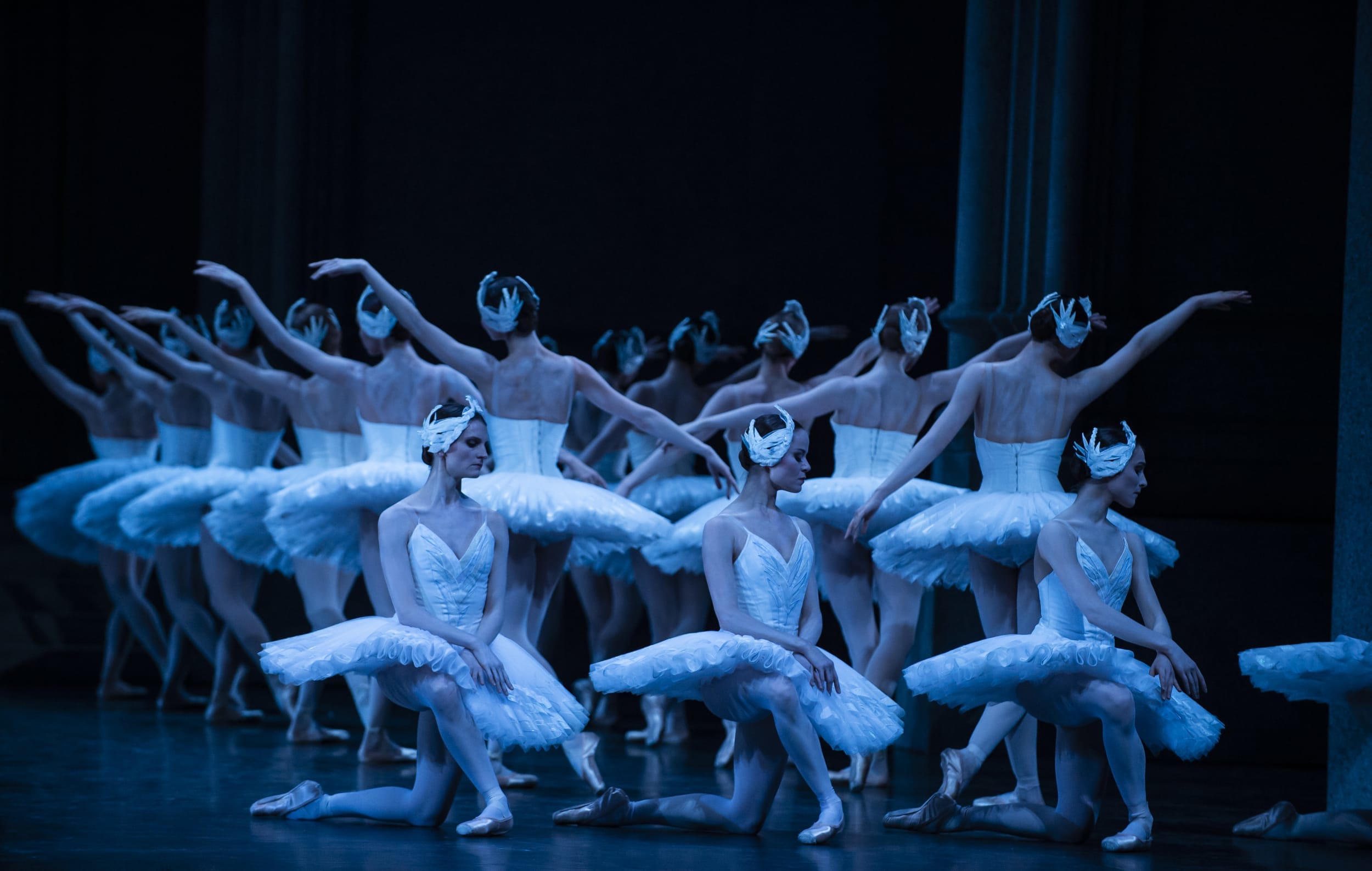 22/47 :
Le Lac des cygnes (saison 18/19)
© Julien Benhamou / OnP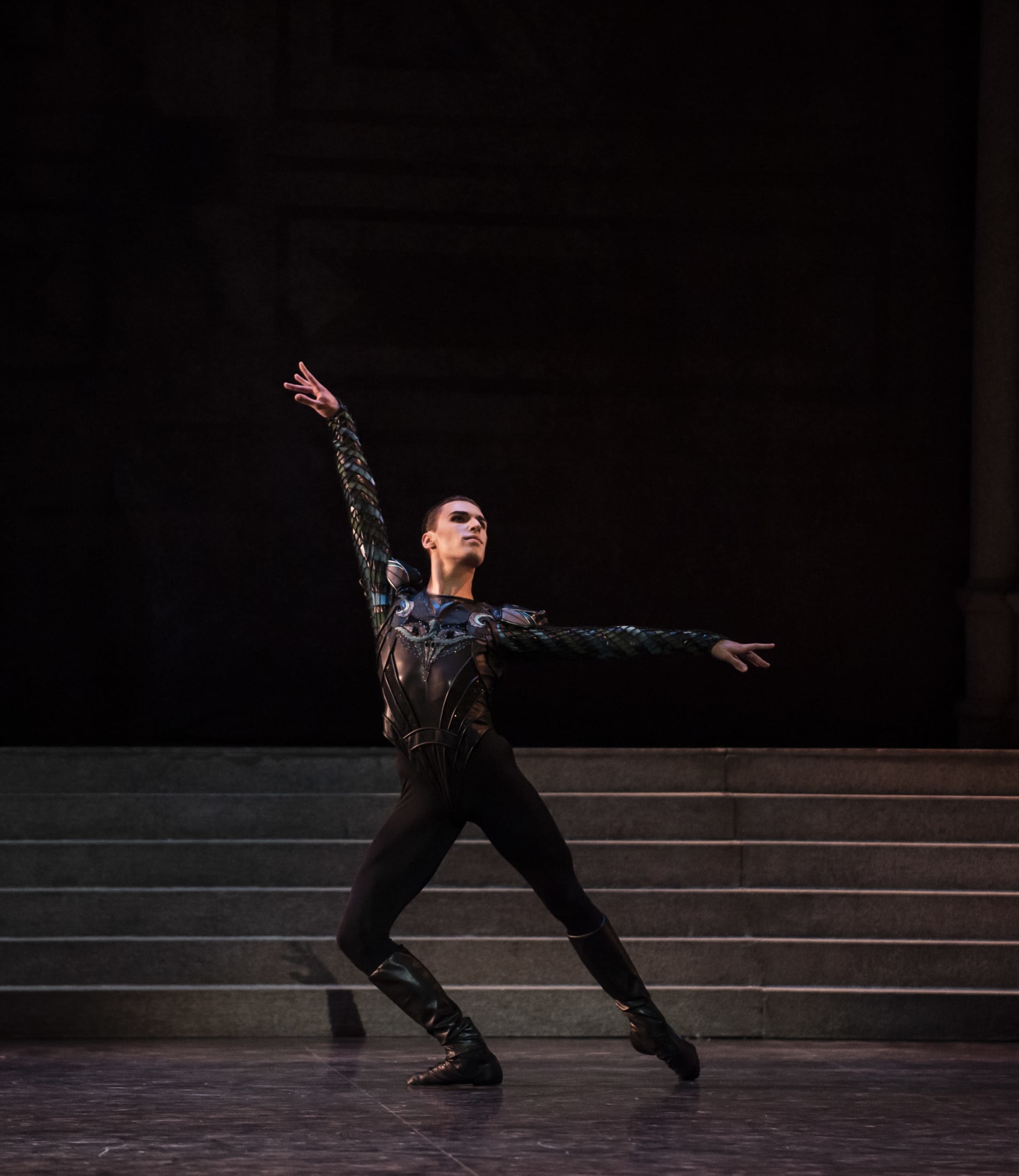 23/47 :
Le Lac des cygnes (saison 18/19) - Thomas Docquir
© Julien Benhamou / OnP
24/47 :
Le Lac des cygnes (saison 18/19) - Thomas Docquir
© Julien Benhamou / OnP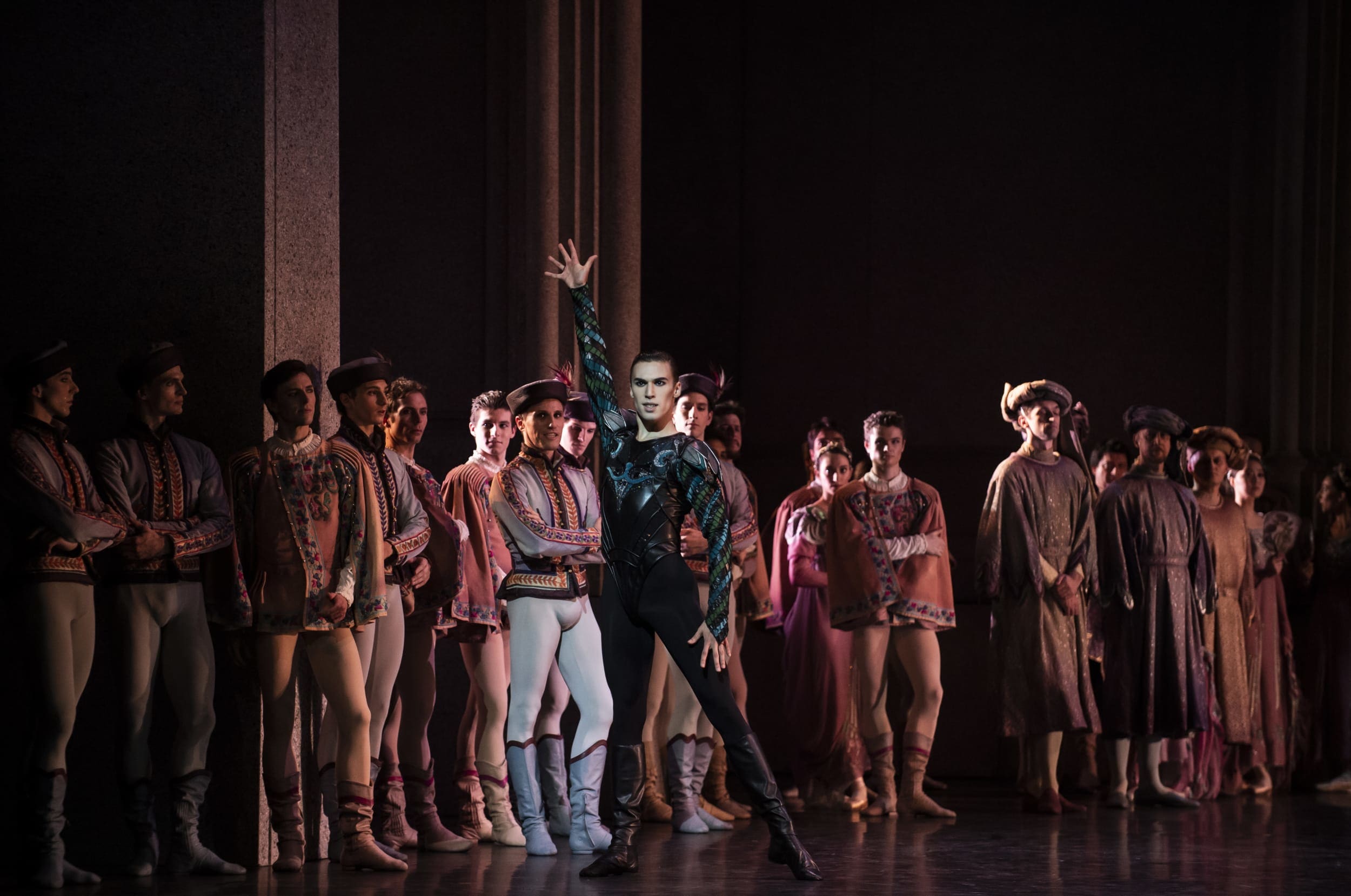 25/47 :
Le Lac des cygnes (saison 18/19) - Thomas Docquir
© Julien Benhamou / OnP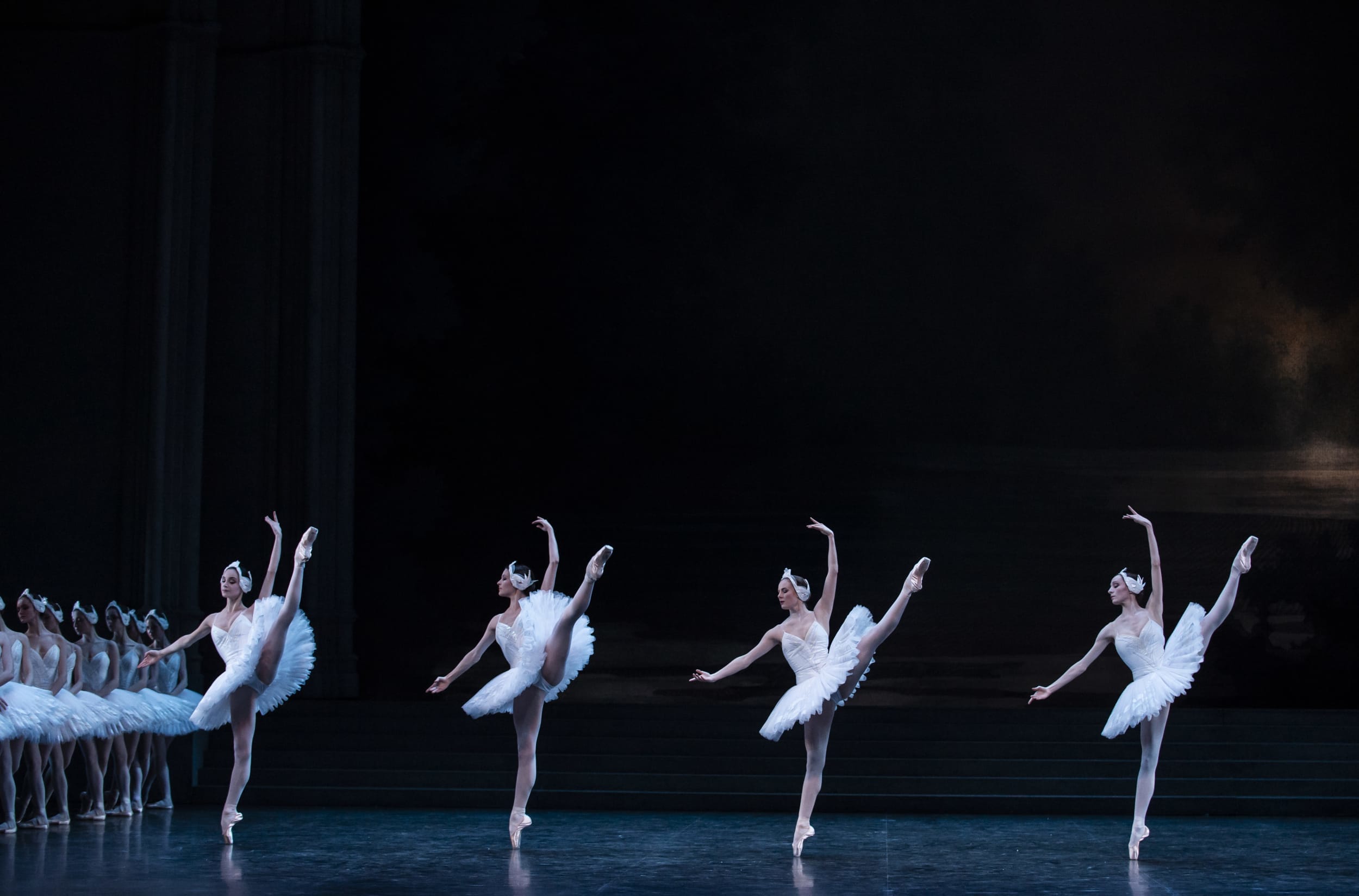 26/47 :
Le Lac des cygnes (saison 18/19)
© Julien Benhamou / OnP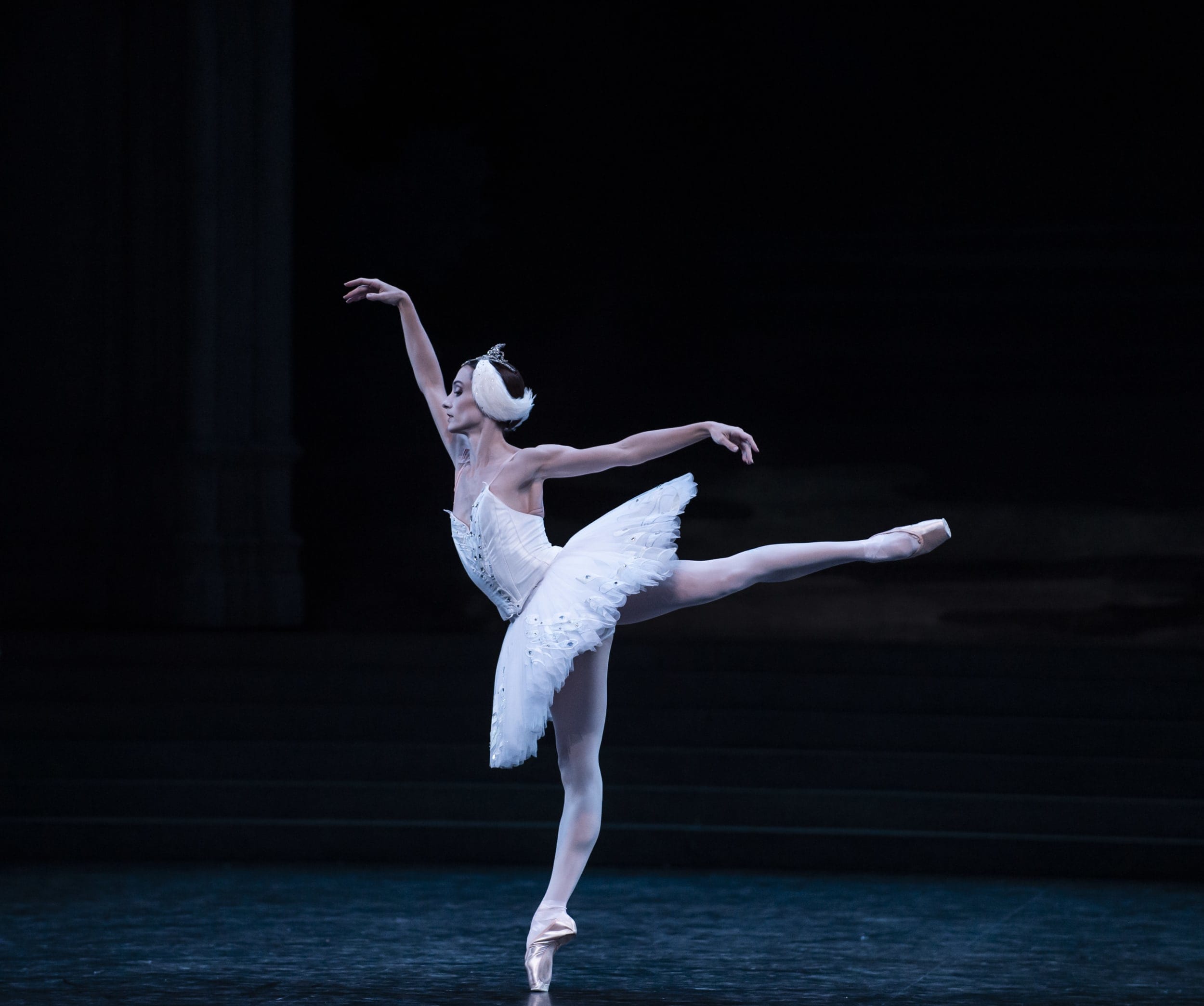 27/47 :
Le Lac des cygnes (saison 18/19) - Dorothée Gilbert
© Julien Benhamou / OnP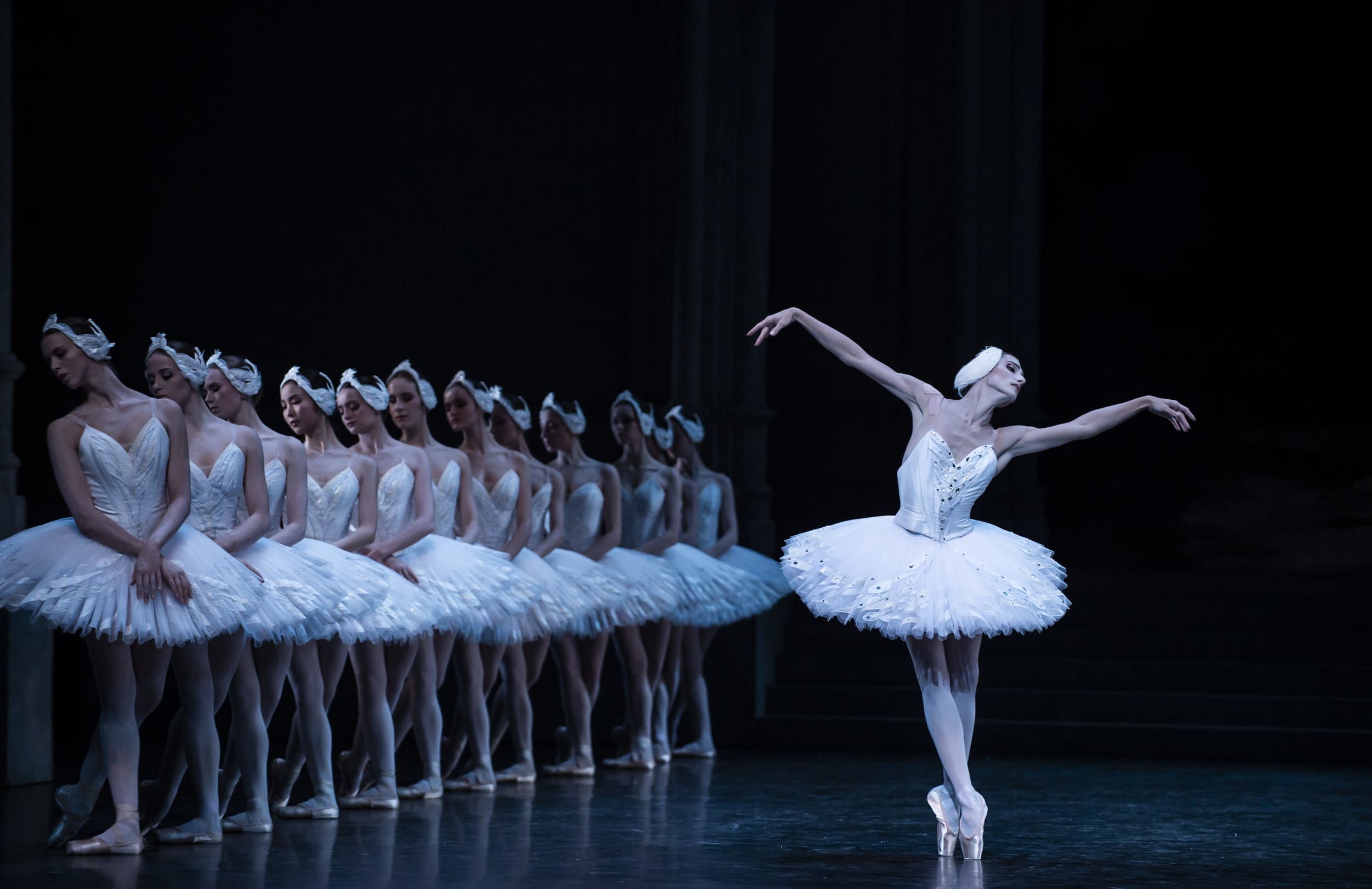 28/47 :
Le Lac des cygnes (saison 18/19) - Dorothée Gilbert
© Julien Benhamou / OnP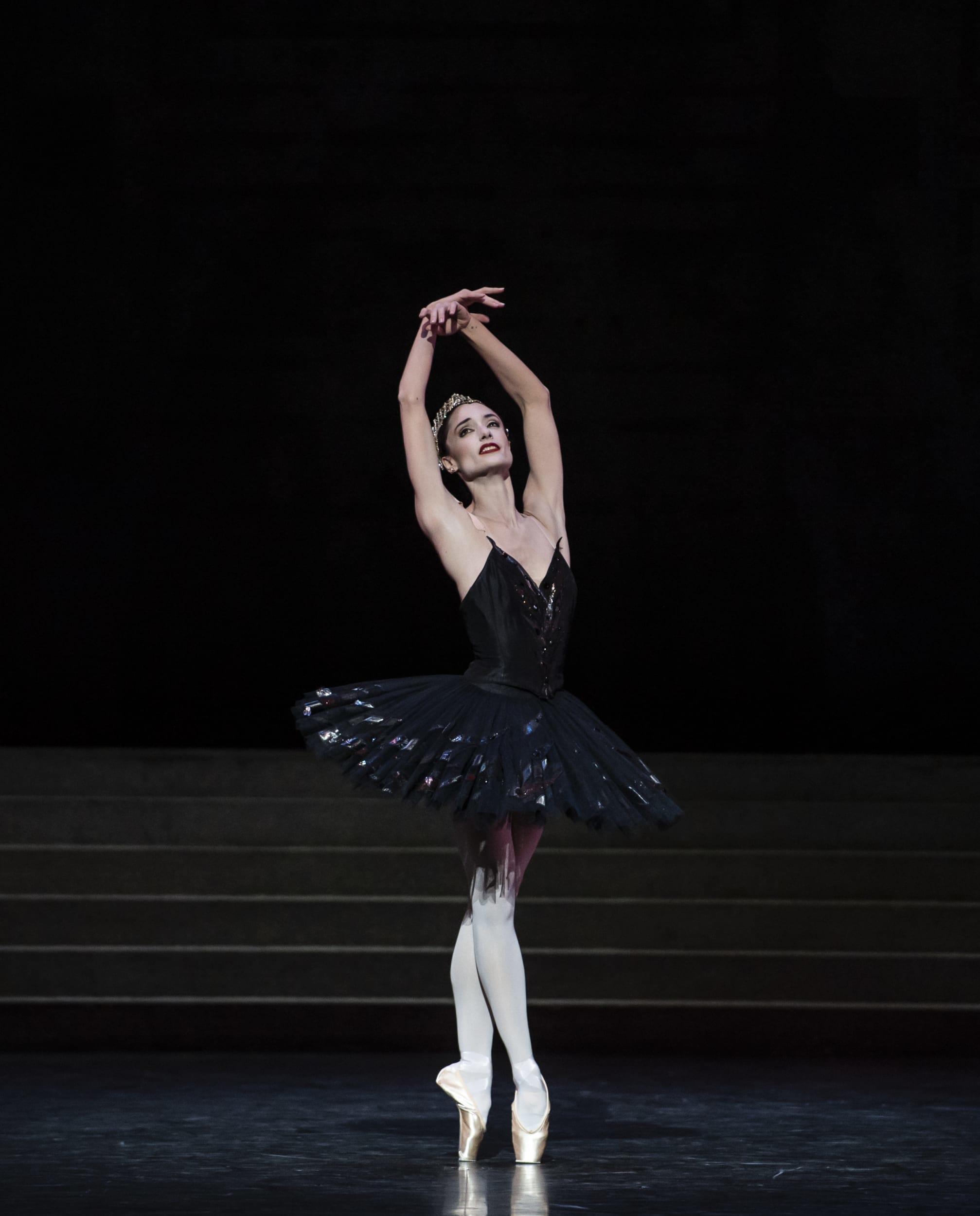 29/47 :
Le Lac des cygnes (saison 18/19) - Dorothée Gilbert
© Julien Benhamou / OnP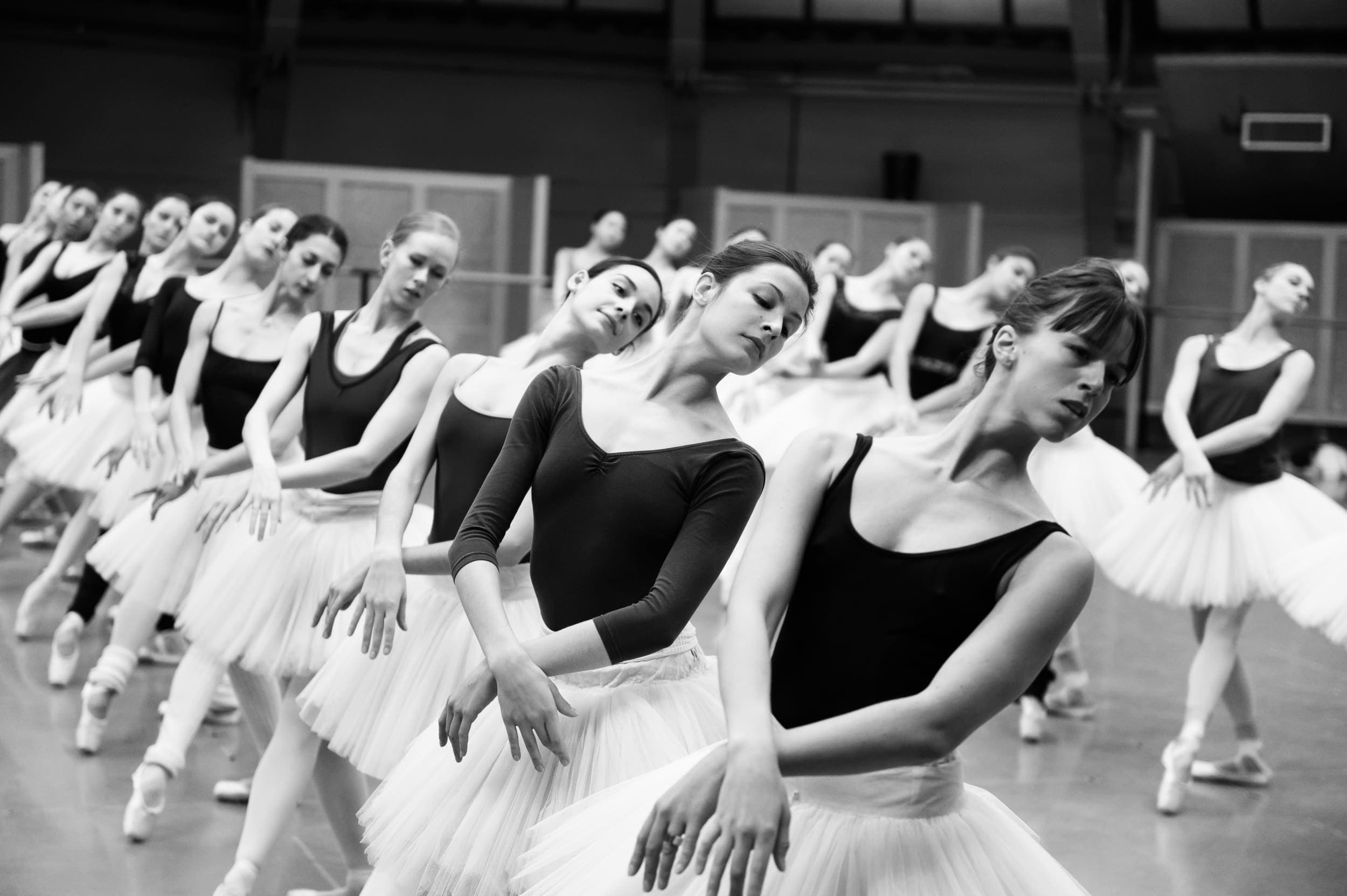 30/47 :
Le Lac des cygnes en répétition (saison 18/19)
© Julien Benhamou / OnP
31/47 :
Le Lac des cygnes en répétition (saison 18/19) - Dorothée Gilbert et Hugo Marchand
© Julien Benhamou / OnP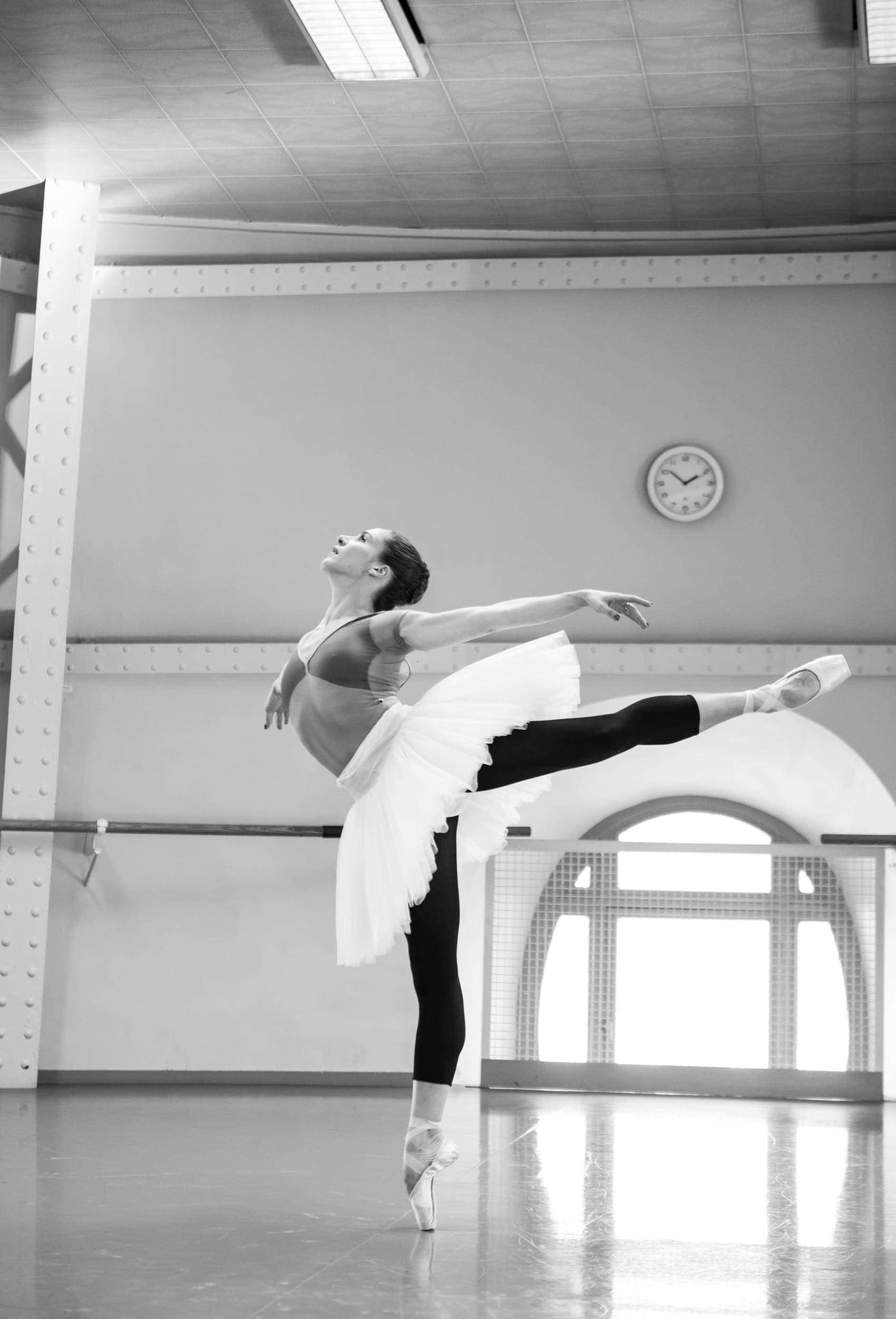 32/47 :
Le Lac des cygnes en répétition (saison 18/19) - Valentine Colasante
© Julien Benhamou / OnP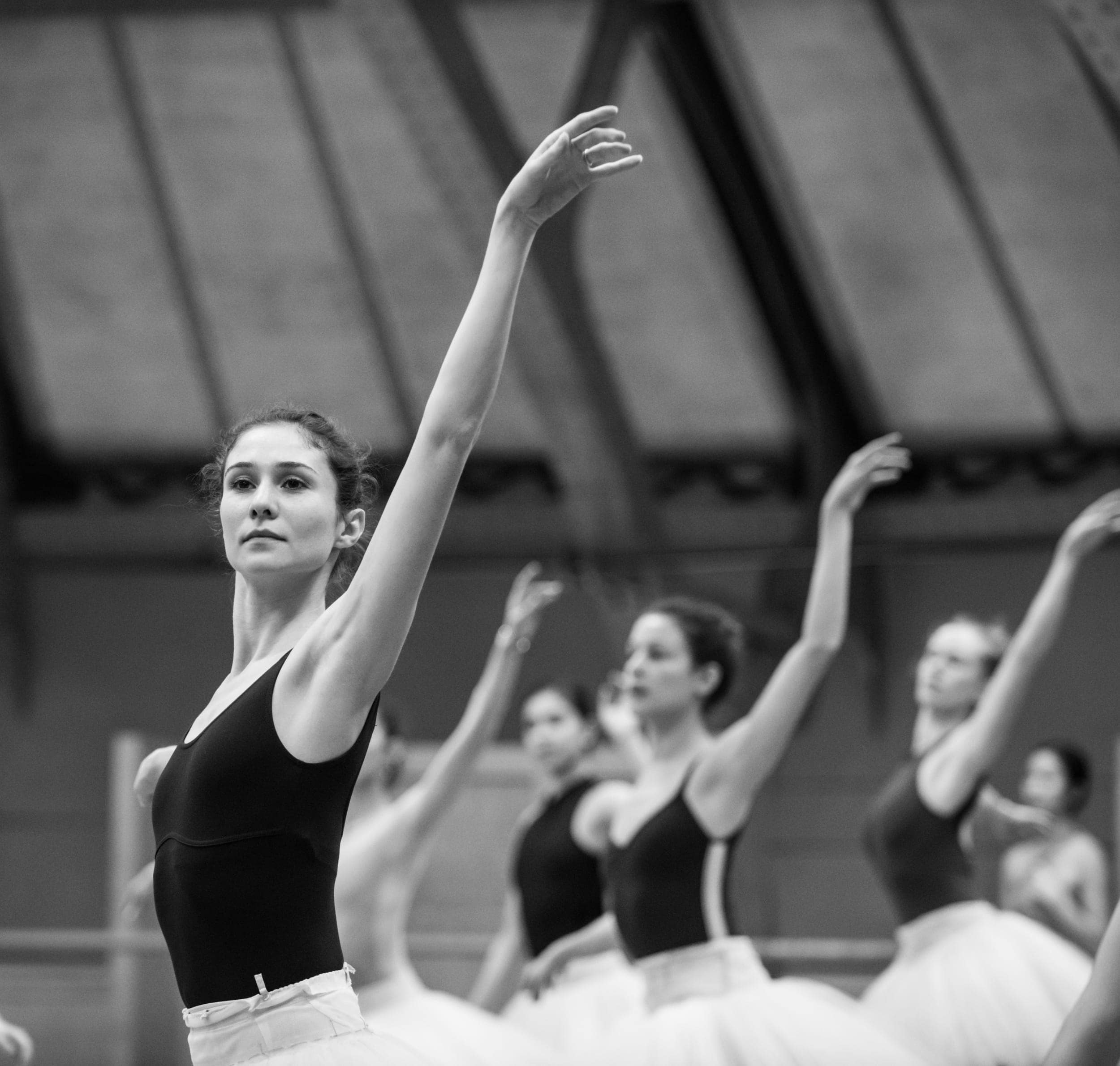 33/47 :
Le Lac des cygnes en répétition (saison 18/19) - Camille de Bellefon
© Julien Benhamou / OnP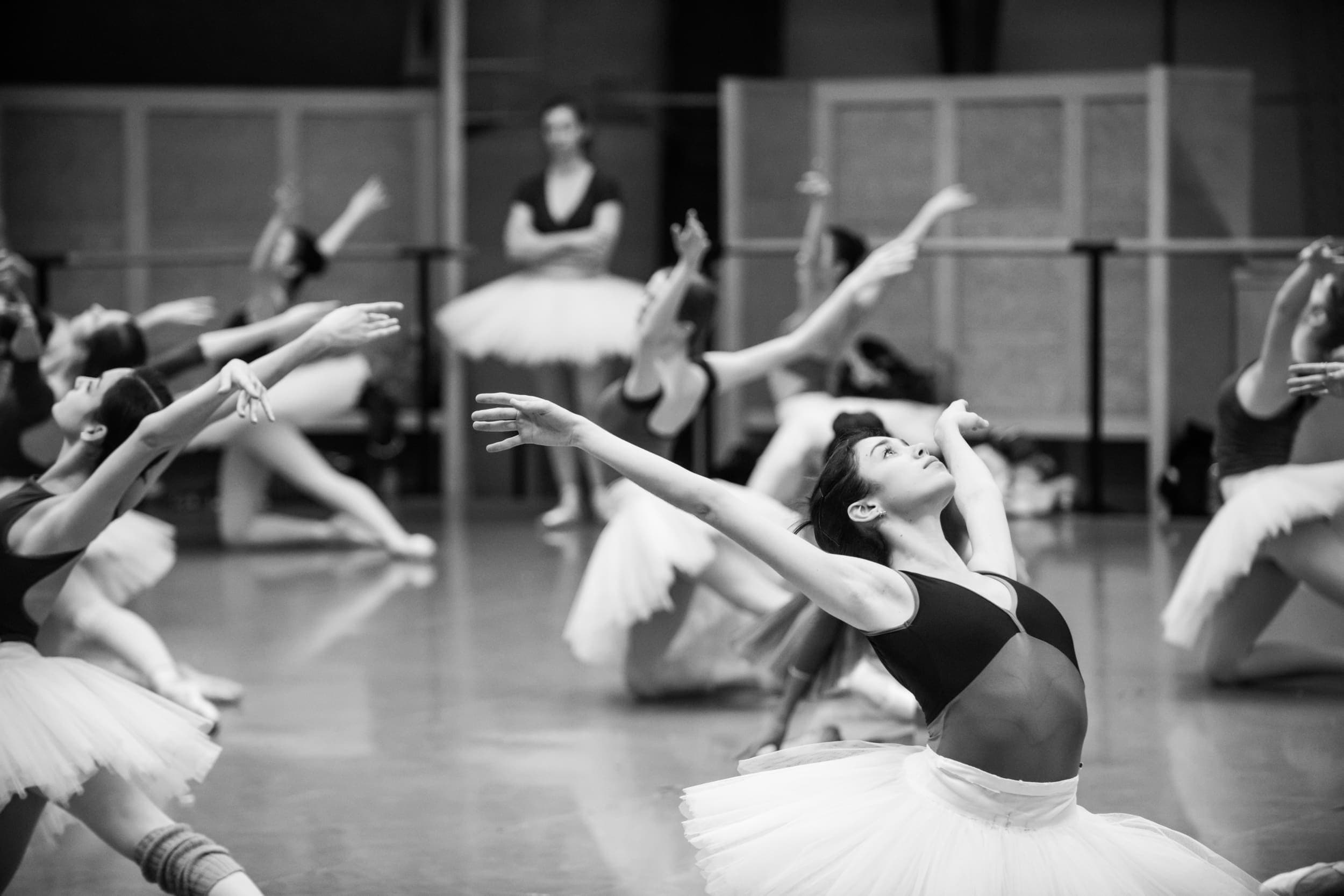 34/47 :
Le Lac des cygnes en répétition (saison 18/19) - Héloïse Jocqueviel
© Julien Benhamou / OnP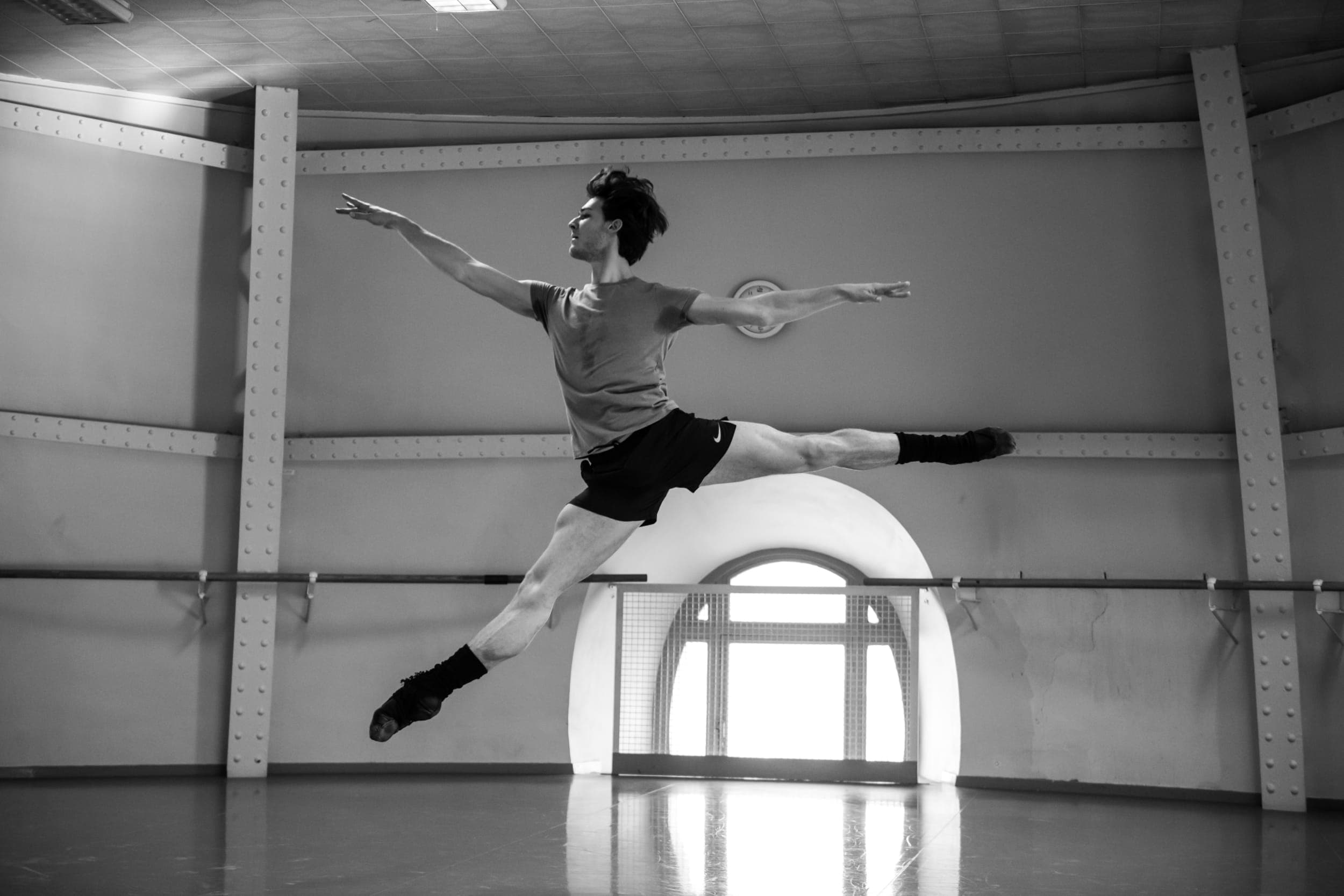 35/47 :
Le Lac des cygnes en répétition (saison 18/19) - Hugo Marchand
© Julien Benhamou / OnP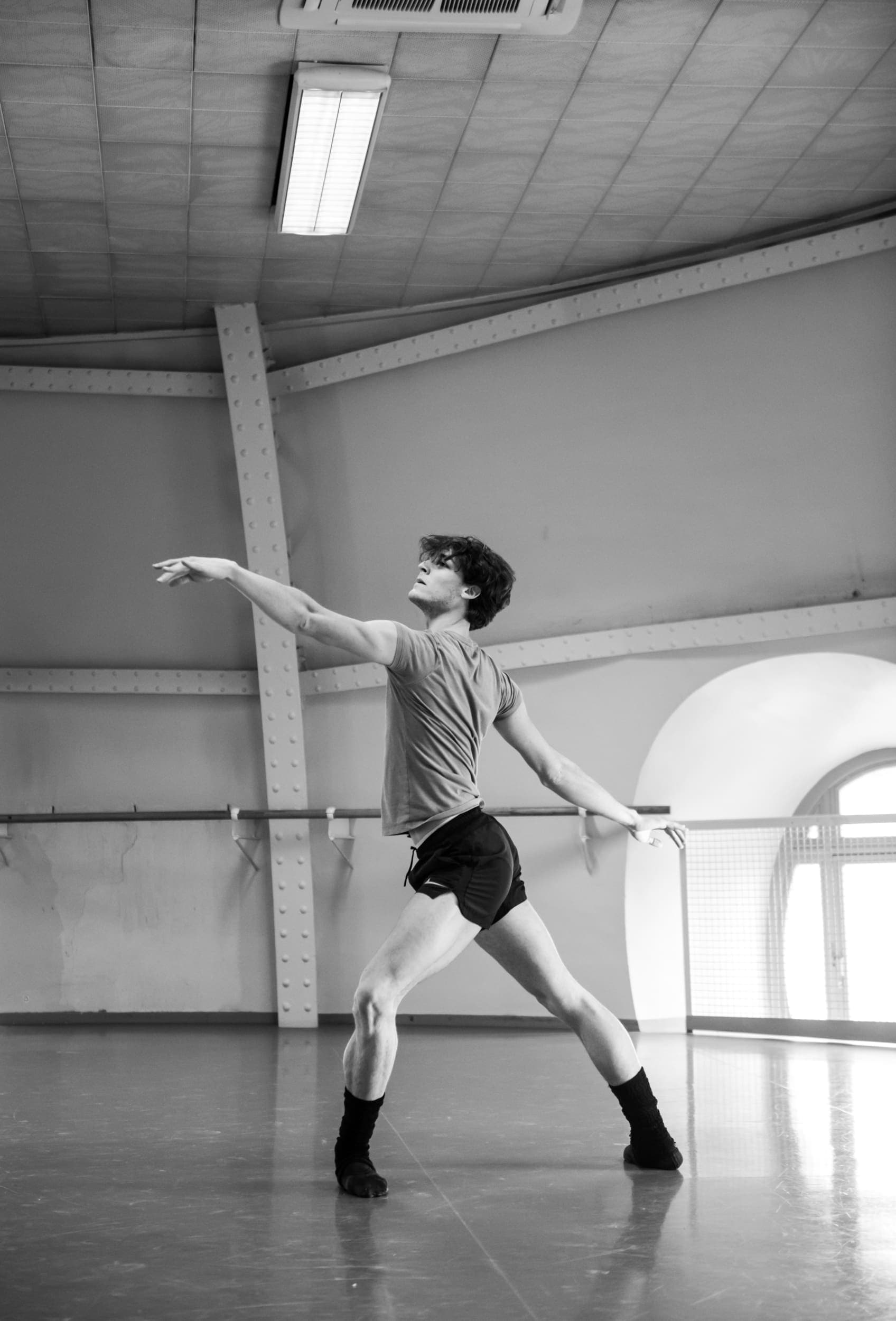 36/47 :
Le Lac des cygnes en répétition (saison 18/19) - Hugo Marchand
© Julien Benhamou / OnP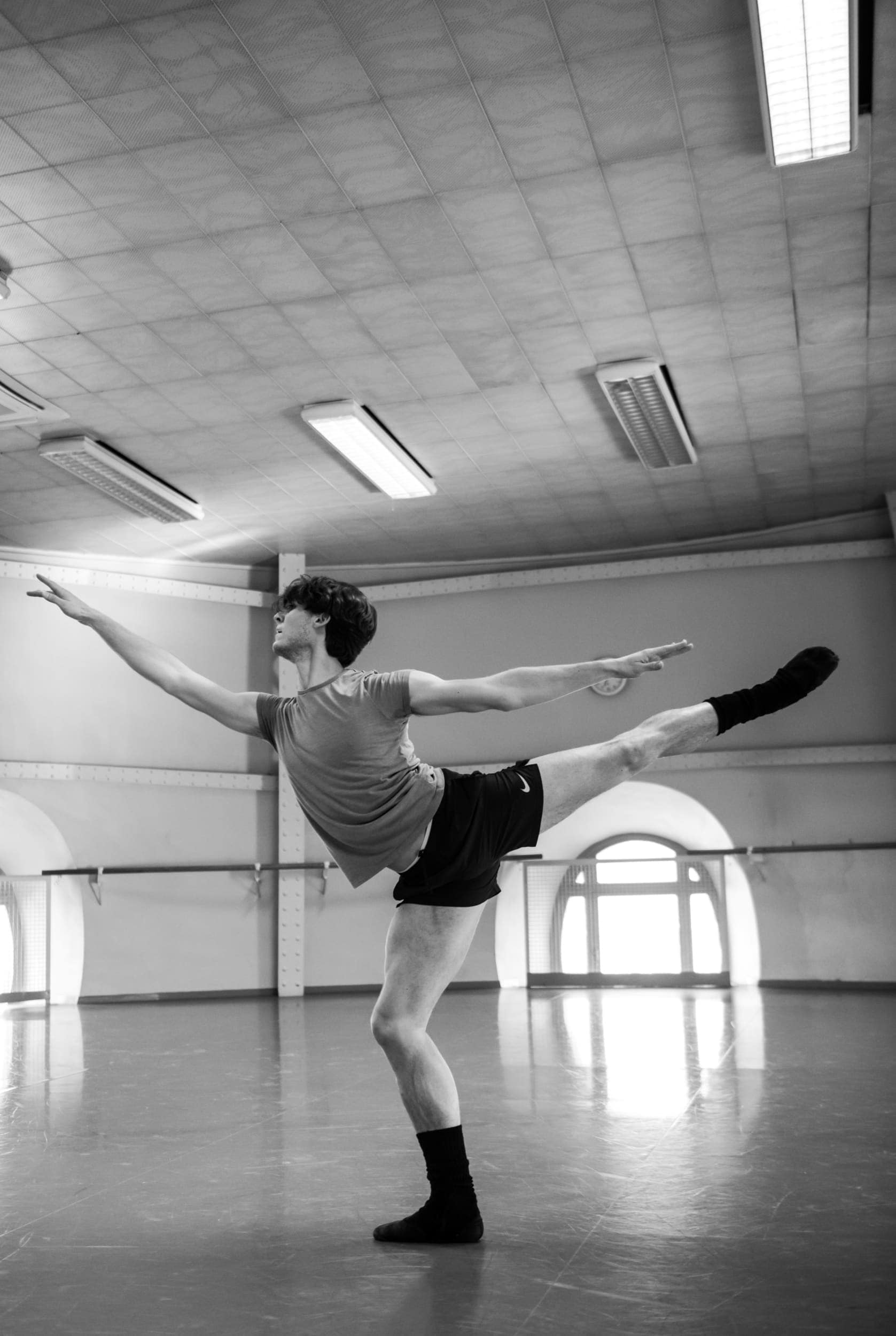 37/47 :
Le Lac des cygnes en répétition (saison 18/19) - Hugo Marchand
© Julien Benhamou / OnP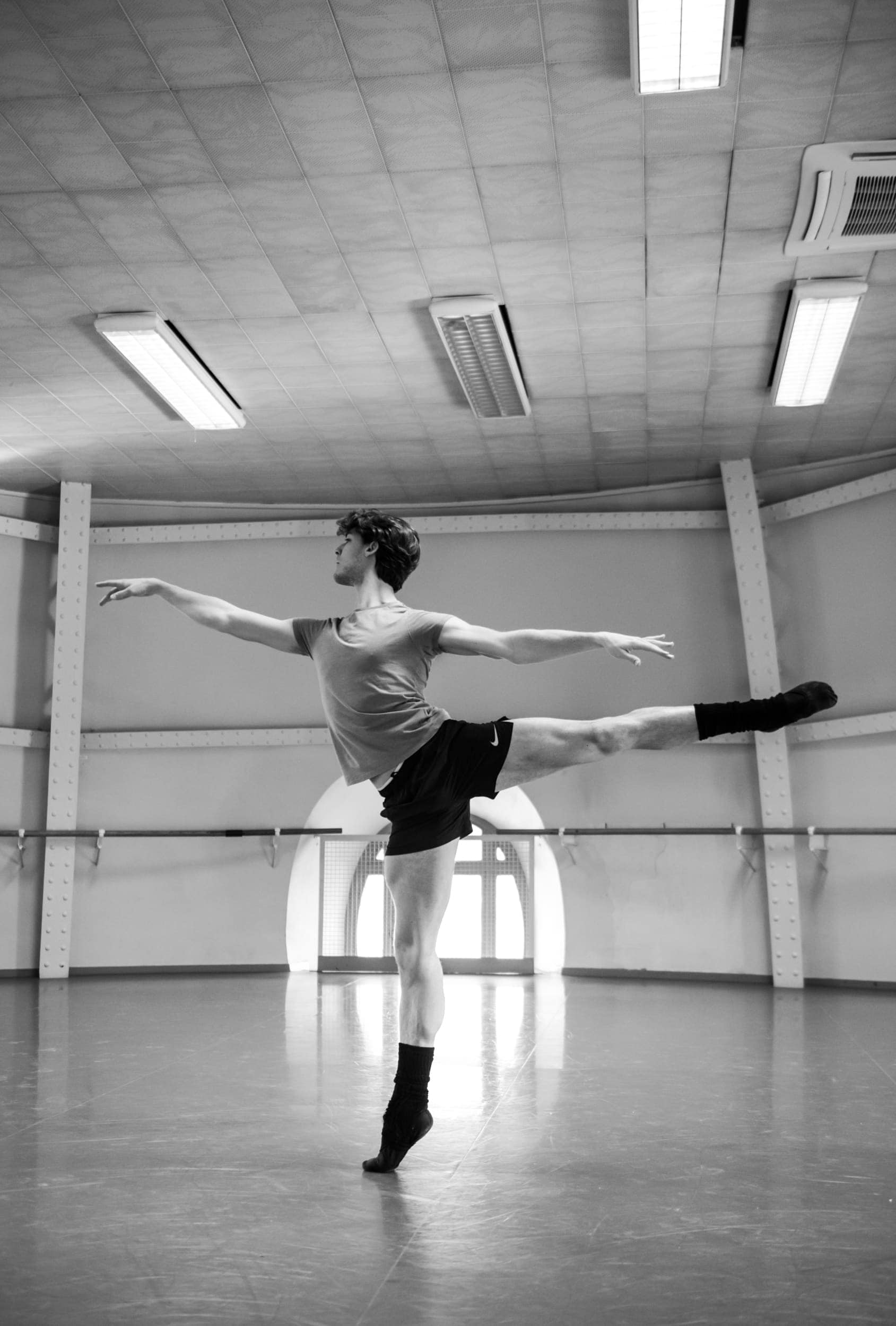 38/47 :
Le Lac des cygnes en répétition (saison 18/19) - Hugo Marchand
© Julien Benhamou / OnP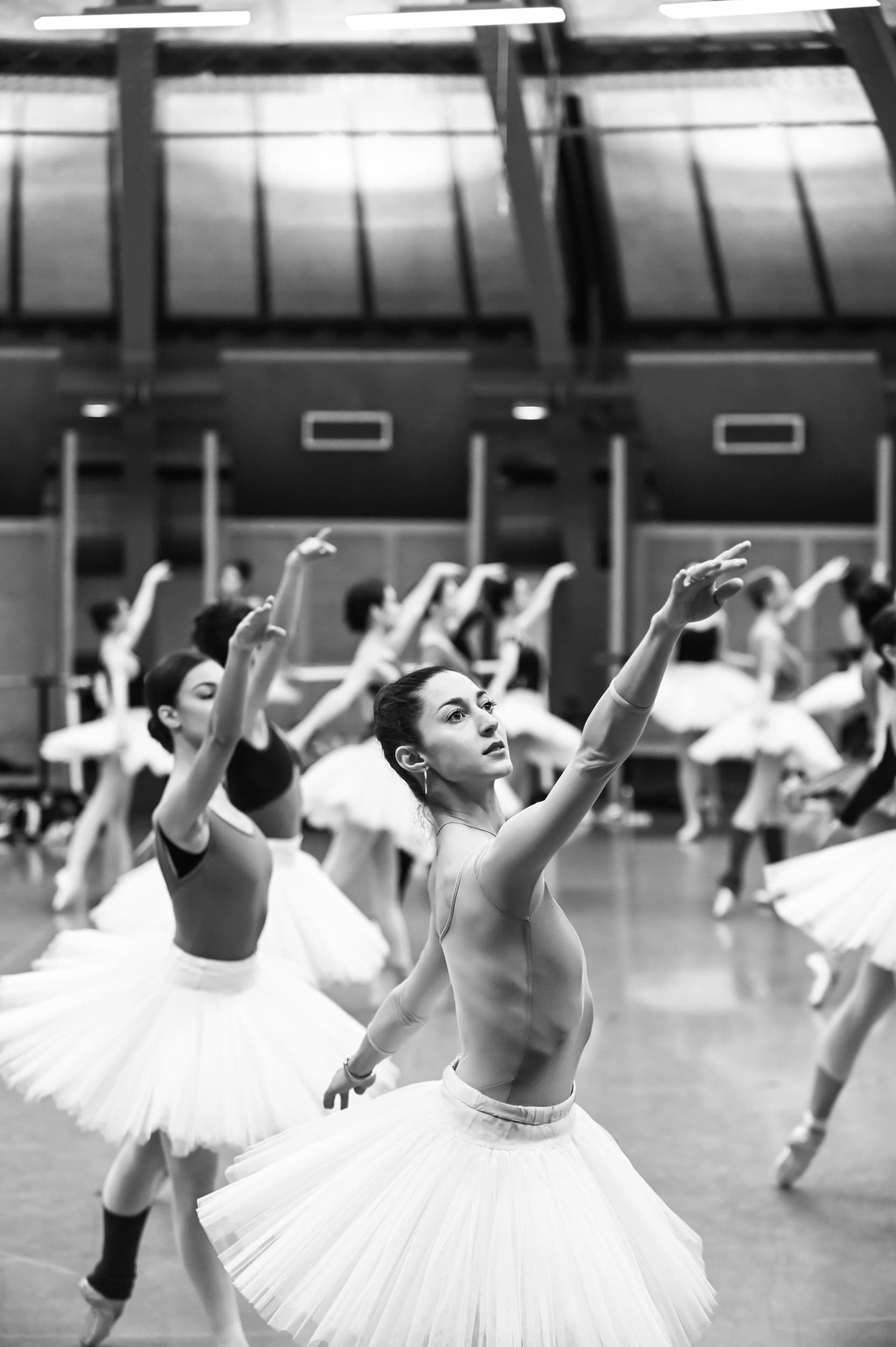 39/47 :
Le Lac des cygnes en répétition (saison 18/19) - Leila Dilhac
© Julien Benhamou / OnP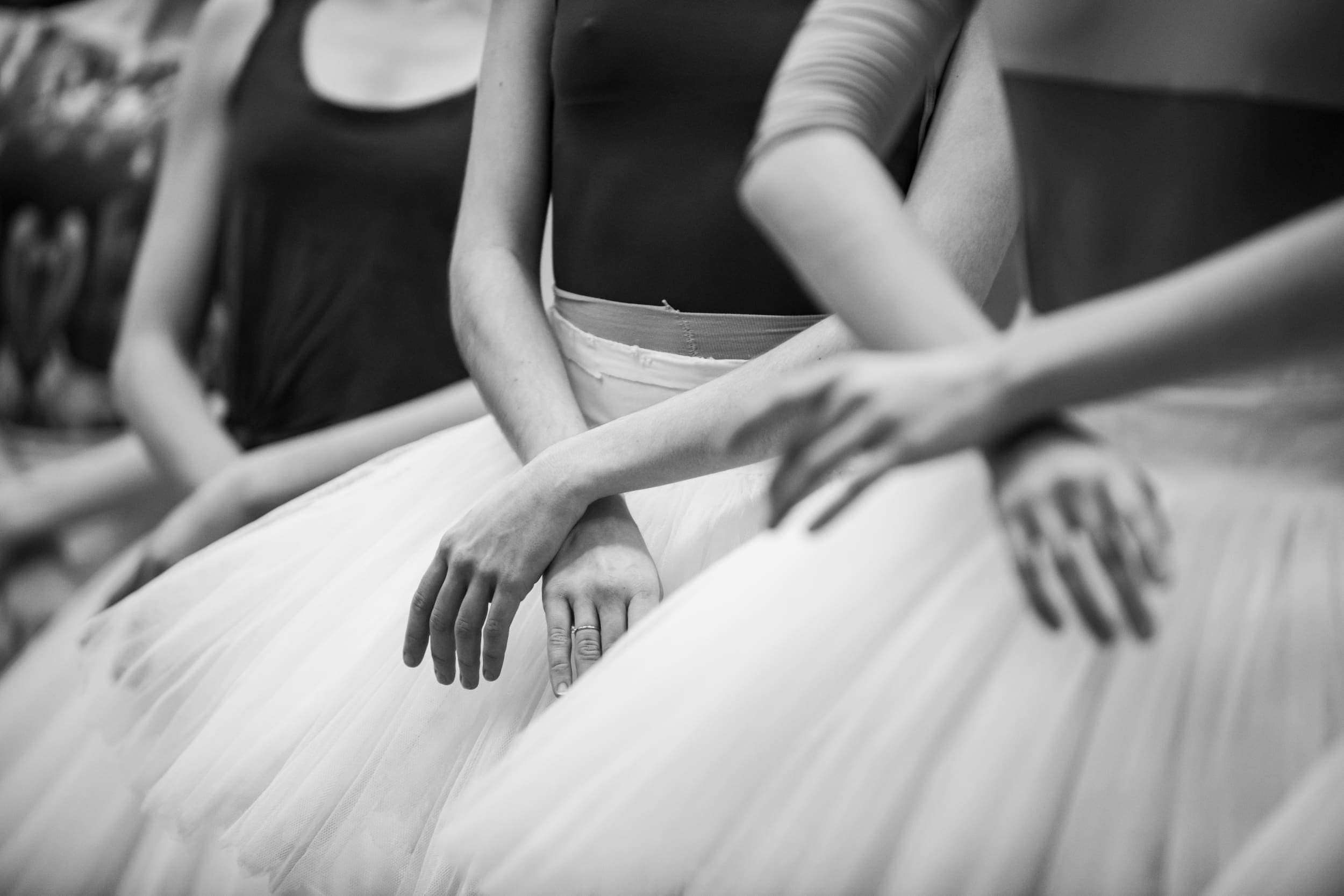 40/47 :
Le Lac des cygnes en répétition (saison 18/19)
© Julien Benhamou / OnP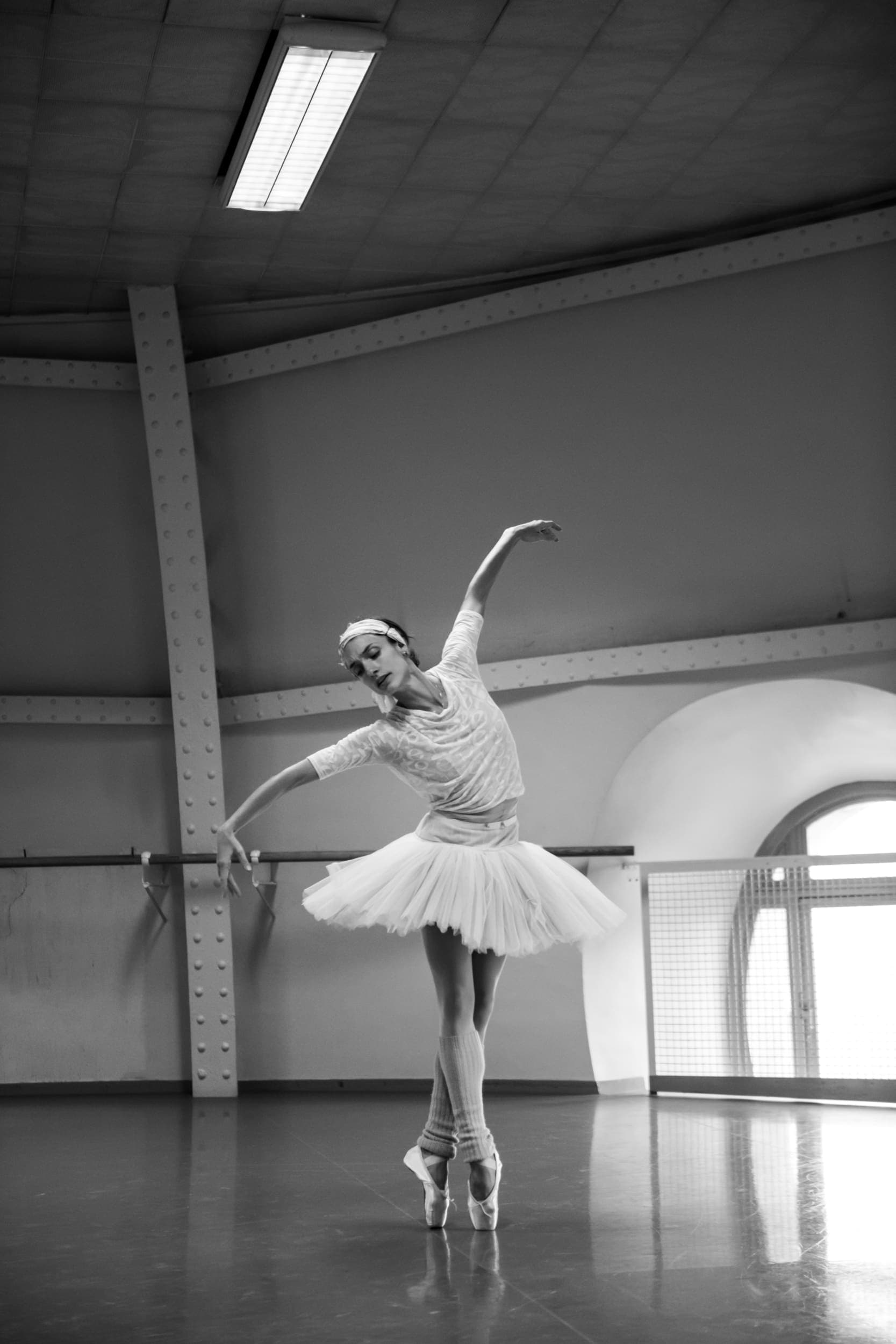 41/47 :
Le Lac des cygnes en répétition (saison 18/19) - Dorothée Gilbert
© Julien Benhamou / OnP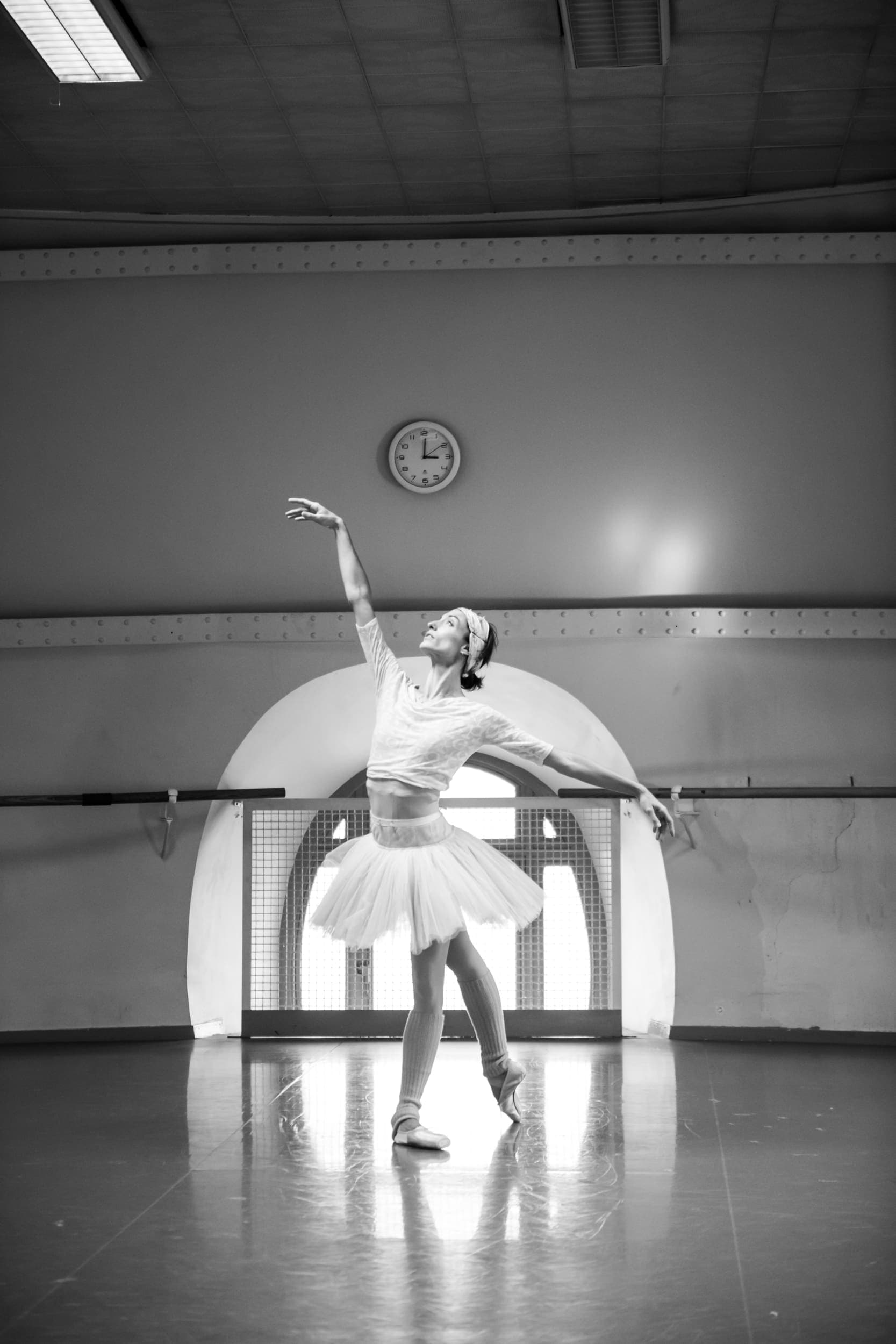 42/47 :
Le Lac des cygnes en répétition (saison 18/19) - Dorothée Gilbert
© Julien Benhamou / OnP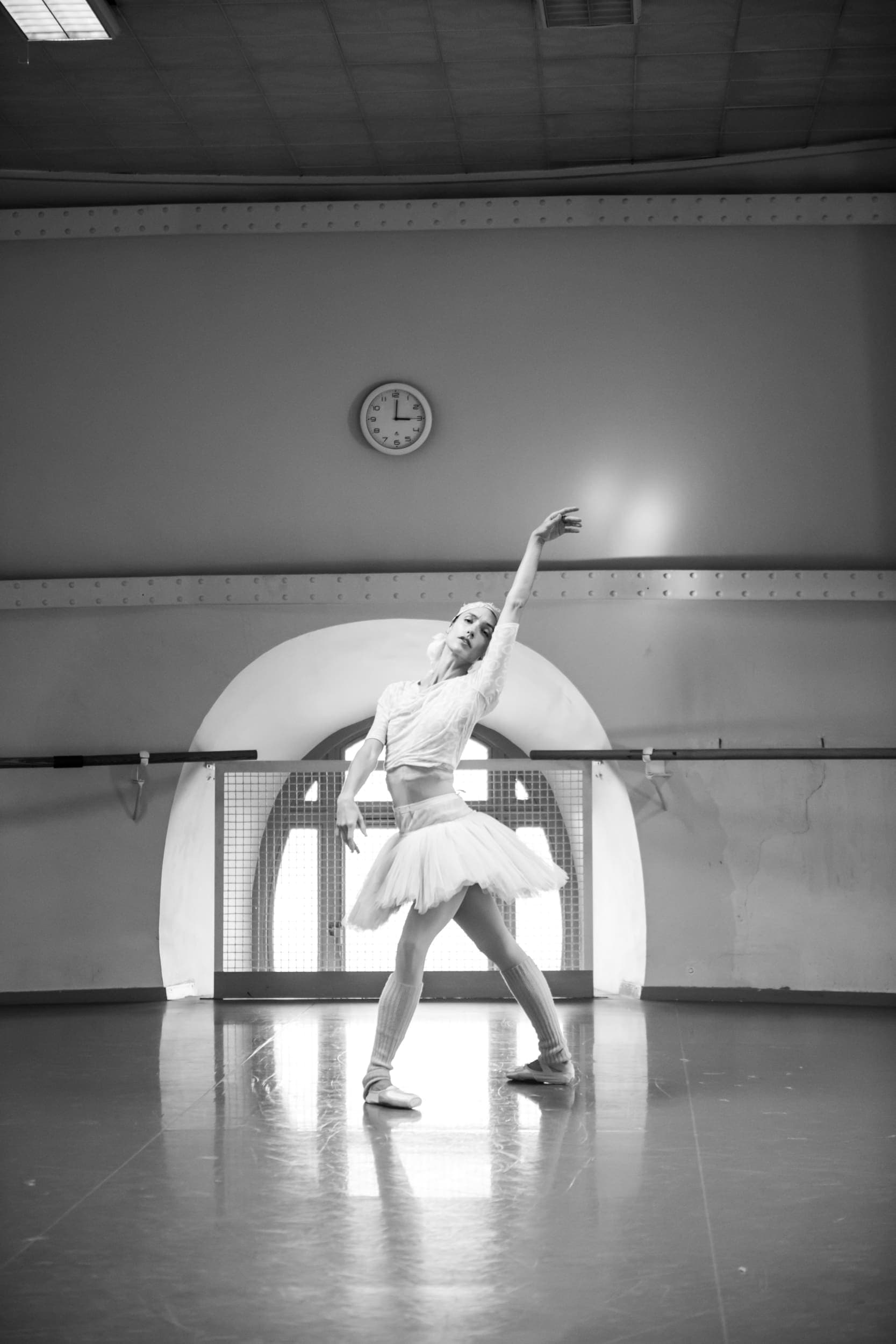 43/47 :
Le Lac des cygnes en répétition (saison 18/19) - Dorothée Gilbert
© Julien Benhamou / OnP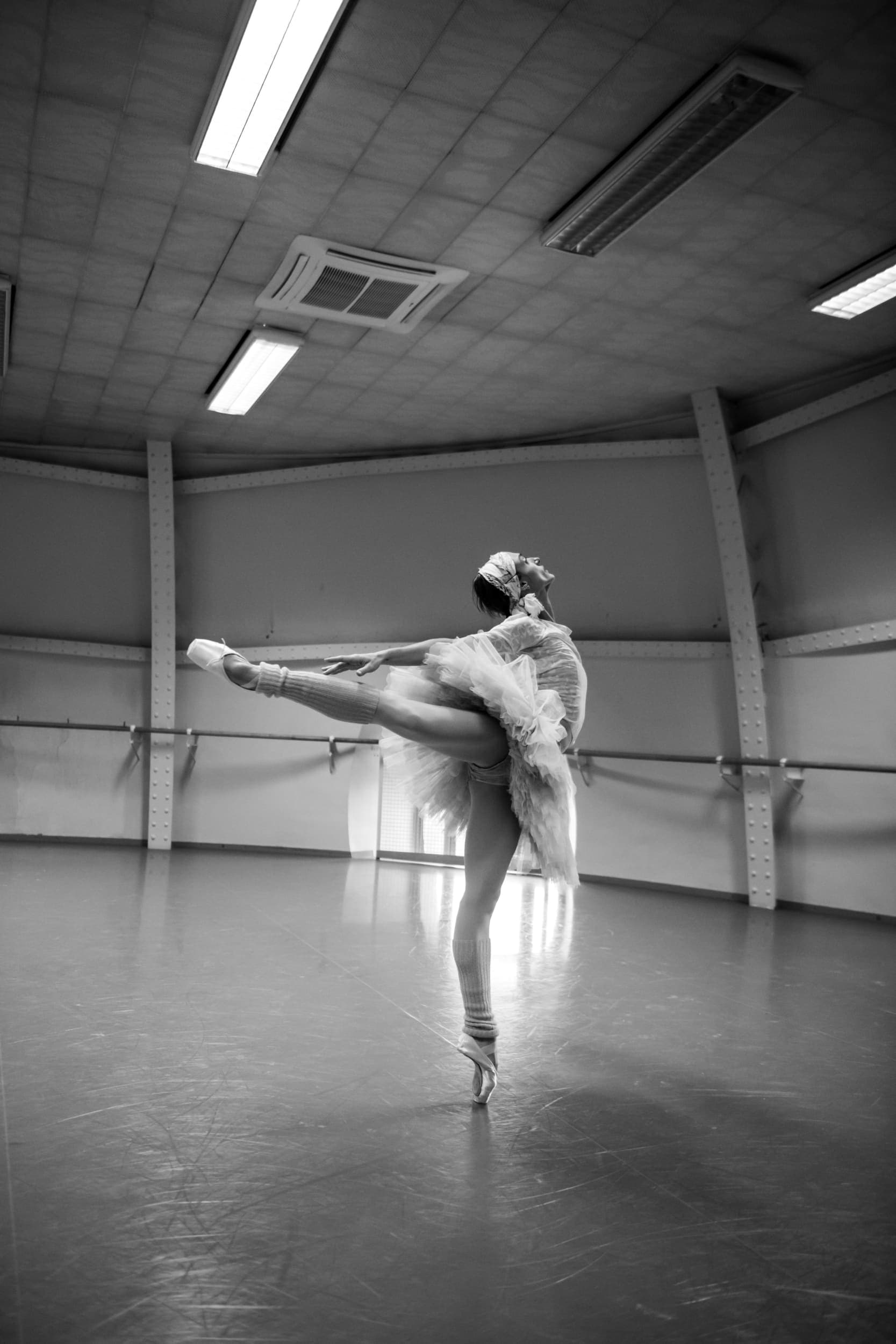 44/47 :
Le Lac des cygnes en répétition (saison 18/19) - Dorothée Gilbert
© Julien Benhamou / OnP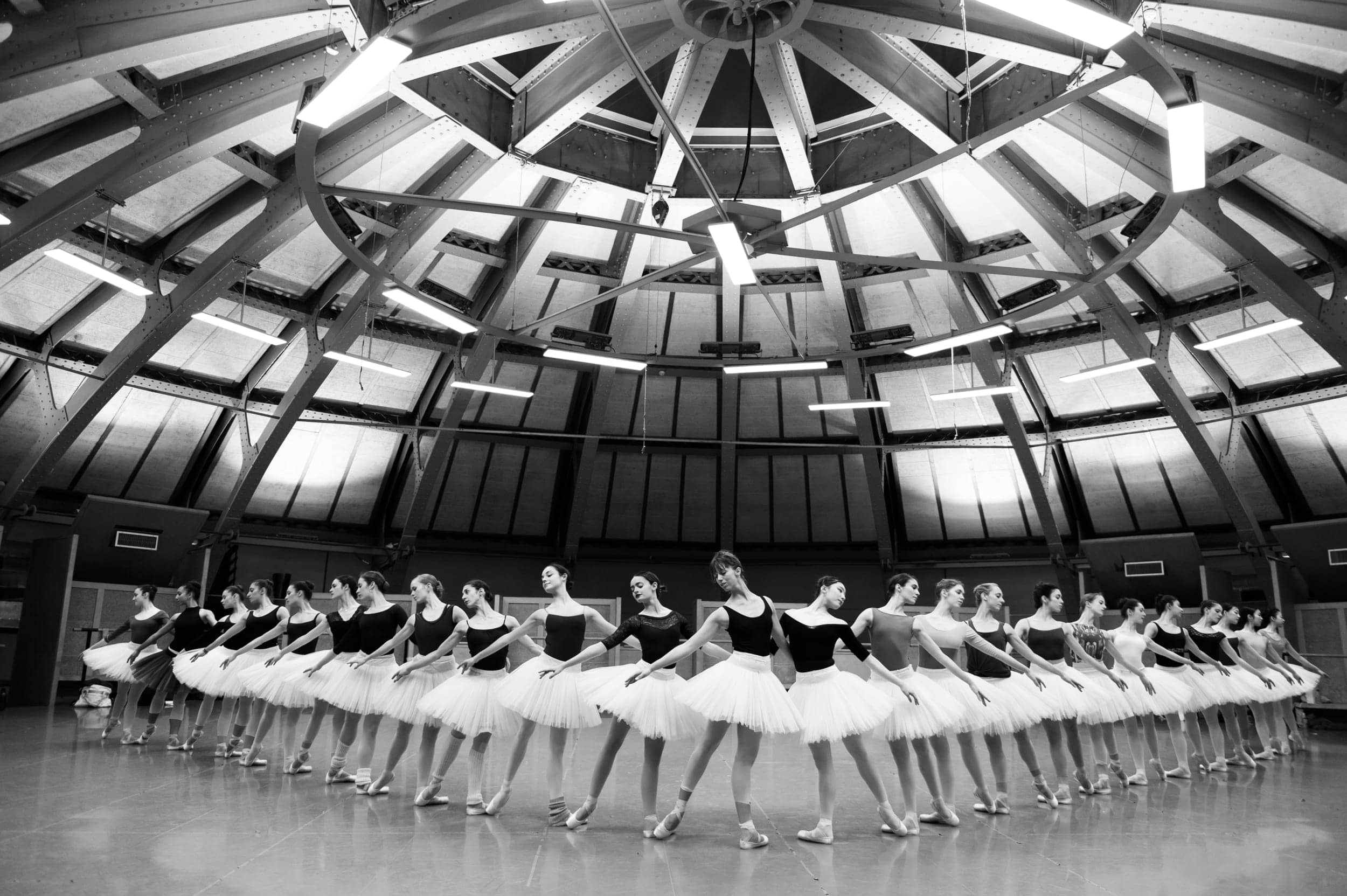 45/47 :
Le Lac des cygnes en répétition (saison 18/19)
© Julien Benhamou / OnP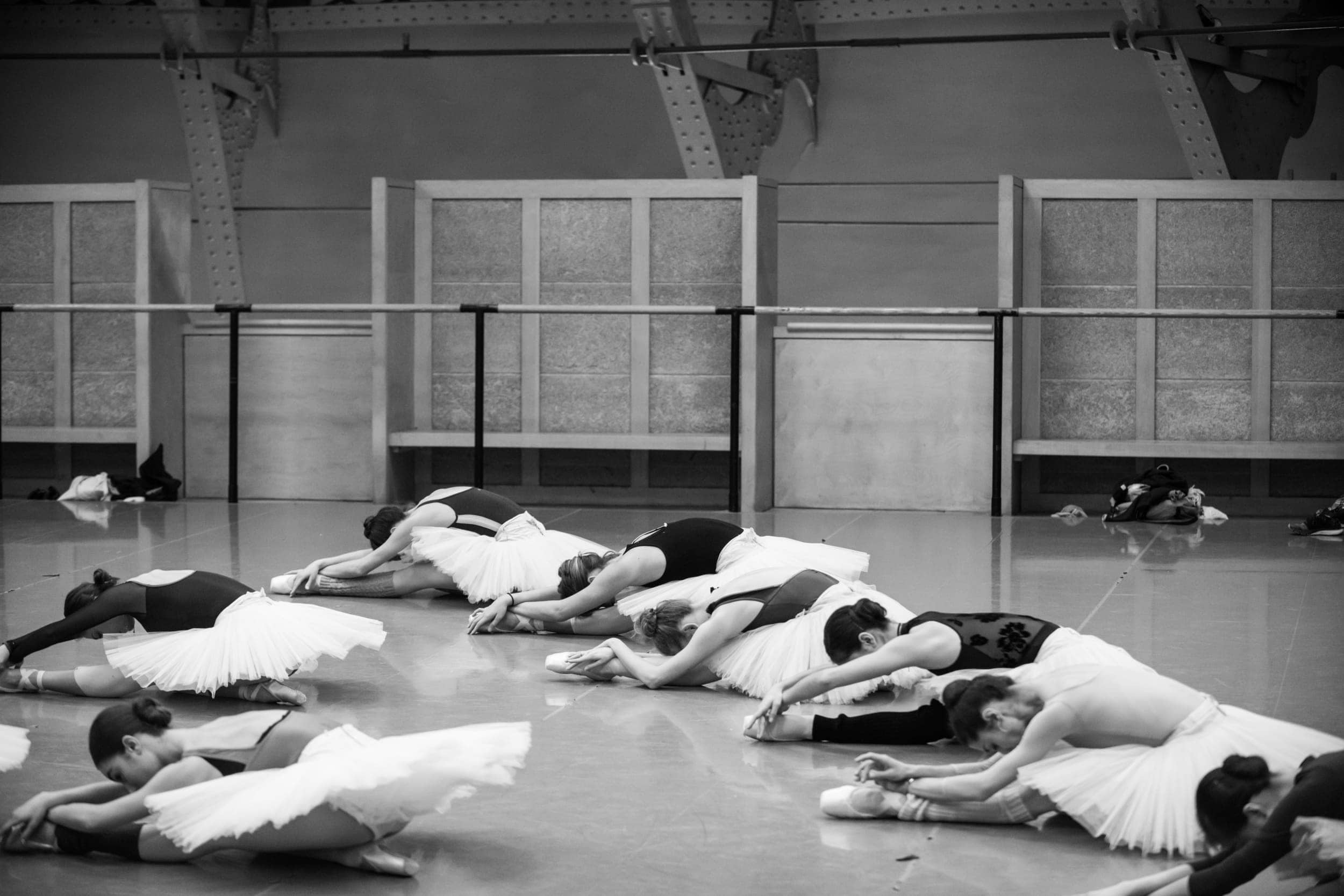 46/47 :
Le Lac des cygnes en répétition (saison 18/19)
© Julien Benhamou / OnP
47/47 :
Le Lac des cygnes en répétition (saison 18/19)
© Julien Benhamou / OnP
[TRAILER] LE LAC DES CYGNES by Rudolf Noureev
Audio clips
Le Lac des cygnes (saison 18/19)- Acte 3
Le Lac des cygnes (saison 18/19)- Acte 2
Le Lac des cygnes (saison 18/19)- Acte 4
Le Lac des cygnes (saison 18/19)- Acte 1
About the work
The symbolism of Swan Lake, from stage to screen
Find this show in the following subscriptions
Abonnement libre

-5 to -10%

From 4 performances to chose from the program

Discount on a selection of categories

Read more

Abonnements découverte

-20%

2 opéras + 2 ballets for -20%

On a selection of dates and performances, in seat categories Optima to 5 at the Opéra Bastille.

Read more

Young audience subscription

€48

3 ballets

Available to audience members under the age of 28, at attractive rates in seat category 4 at the Palais Garnier and seat categories 7 or 8 at the Opéra Bastille.

Read more