Turandot
Opera Giacomo Puccini
Opéra Bastille - from 01 to 30 December 2021
Language : Italian
Surtitle : French / English
Pre‑opening for the young : 1 Dec. 2021

Opening night : 4 Dec. 2021
About
In few words:
25 years after directing Madama Butterfly, today still one of the most acclaimed productions in the Opera's repertoire, Robert Wilson returns to Puccini, this time with Turandot, the Italian composer's final masterpiece. The pared down minimalist sets and the lighting compositions, so quintessential to the director's perspective, lend themselves perfectly to the saga of the cruel Princess, daughter of the emperor of an immemorial China. The production is built as a series of tableaux, each borrowed directly from Noh theatre whose ritualised gestures magnify group scenes or bring a hint of burlesque as is the case with the comic trio, Ping, Pang and Pong.
Opening

First part

80 mn

intermission

30 mn

Second part

40 mn

End
5 questions about: Turandot
Turandot

Opera in three acts


After Carlo Gozzi La Fiaba cinese teatrale tragicomica

Libretto :

Giuseppe Adami

Renato Simoni

Co-stage director :

Nicola Panzer

Set design :

Stephanie Engeln

Costume design :

Jacques Reynaud

Dramaturgy :

José Enrique Macián
Whether you're a member of Arop or not, the friends of the Opera can reserve seats for you on all performance dates, including those not yet open for sale and those announced as sold out.
Gallery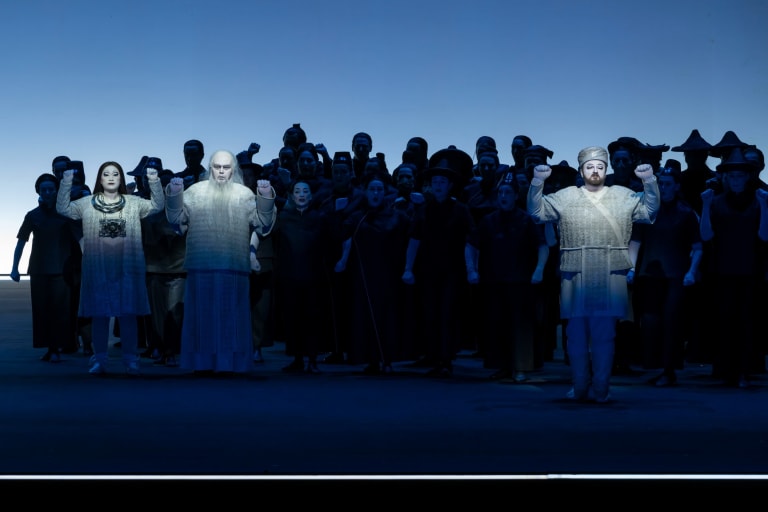 1/36 :
© Charles Duprat / OnP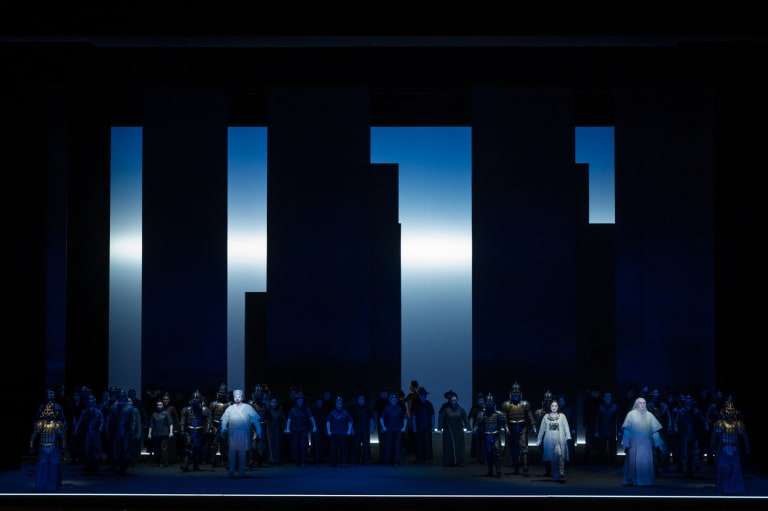 2/36 :
© Charles Duprat / OnP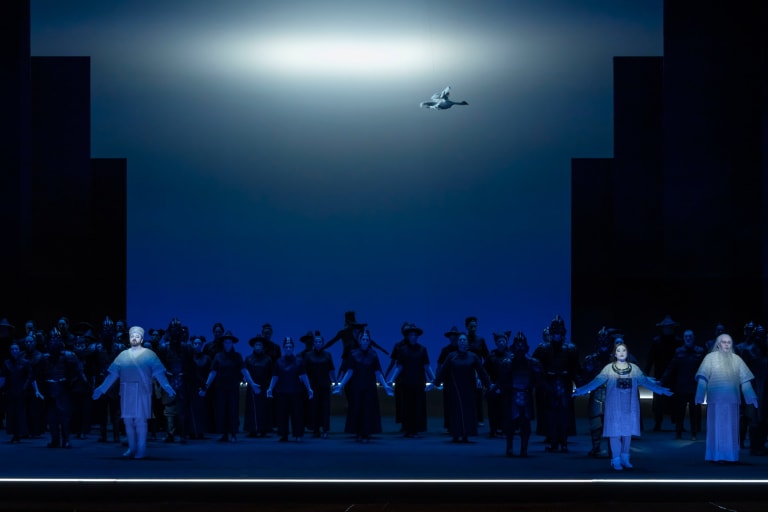 3/36 :
© Charles Duprat / OnP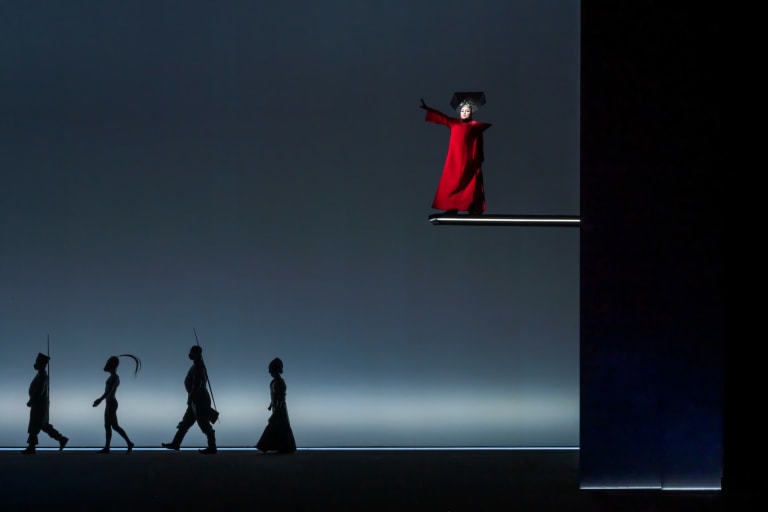 4/36 :
© Charles Duprat / OnP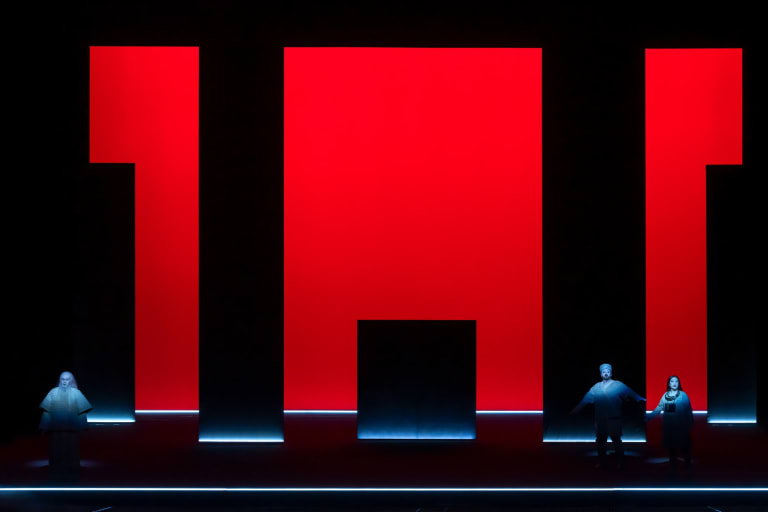 5/36 :
© Charles Duprat / OnP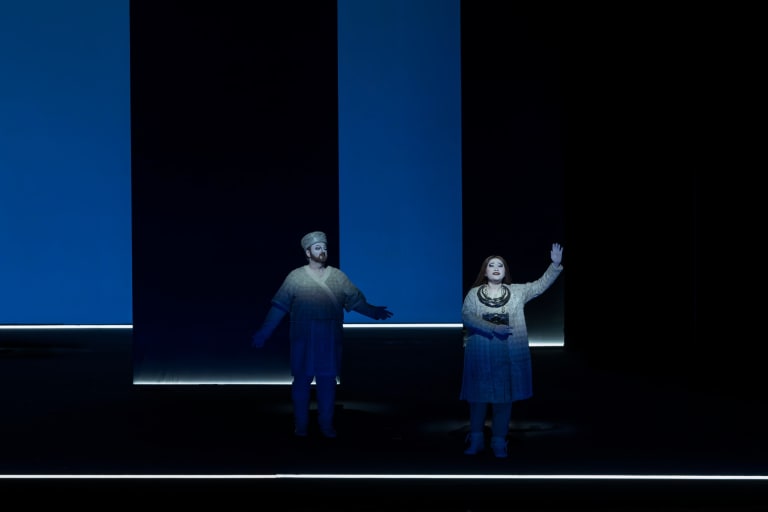 6/36 :
© Charles Duprat / OnP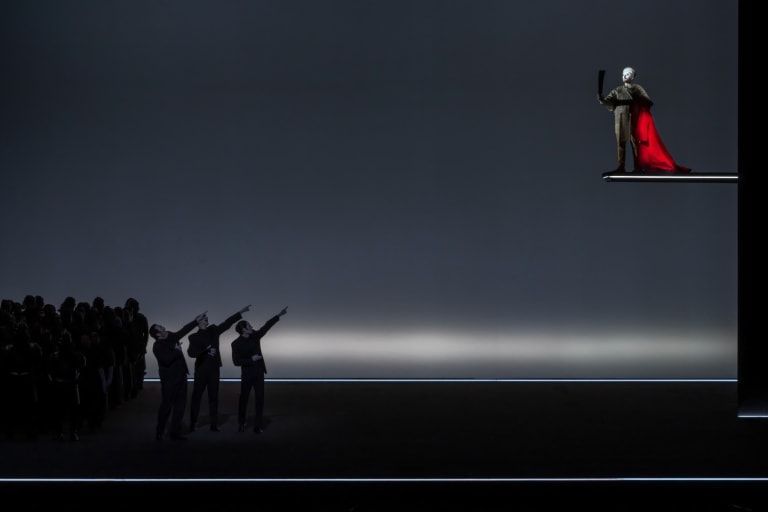 7/36 :
© Charles Duprat / OnP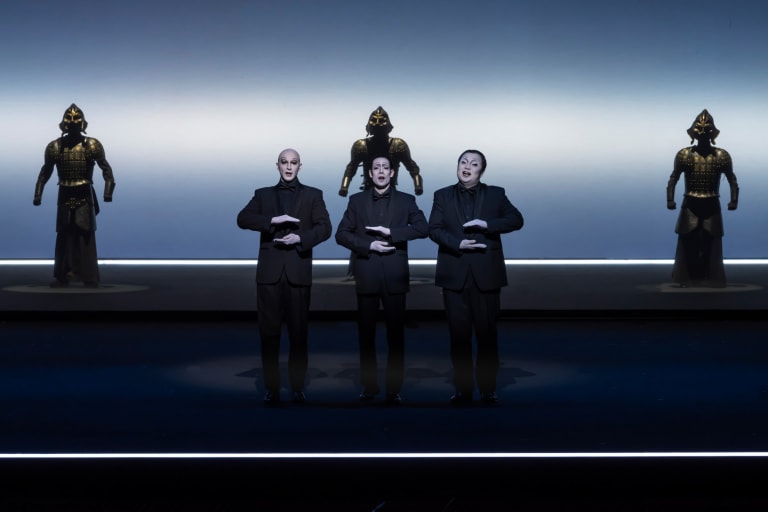 8/36 :
© Charles Duprat / OnP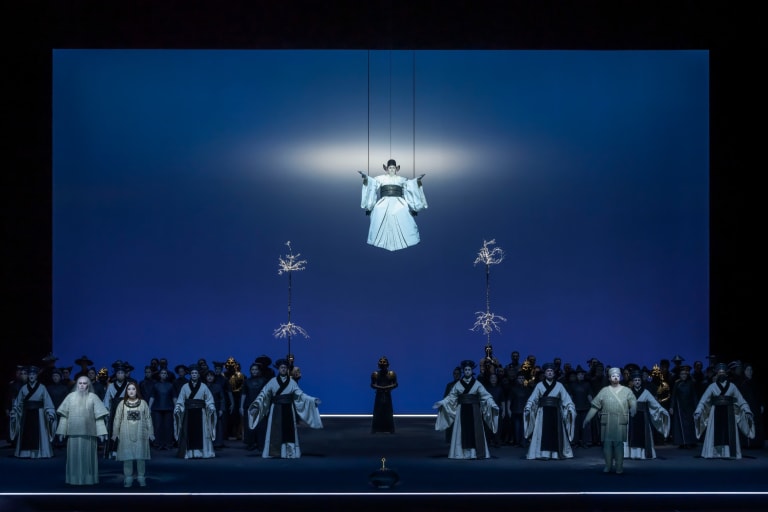 9/36 :
© Charles Duprat / OnP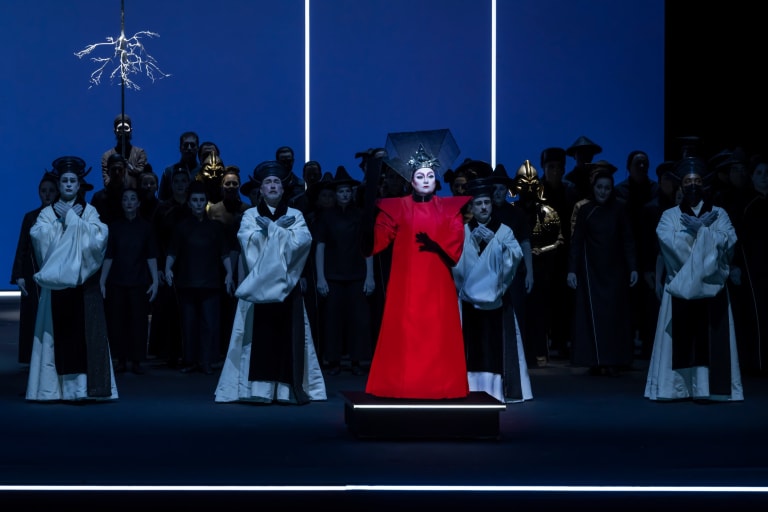 10/36 :
© Charles Duprat / OnP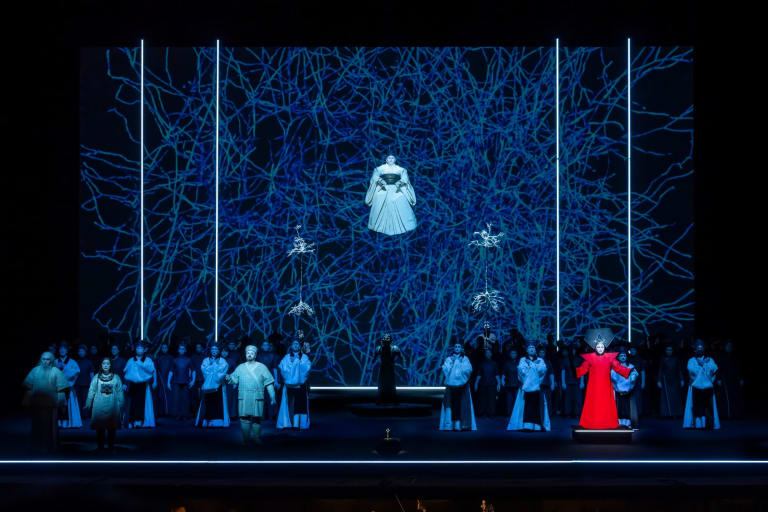 11/36 :
© Charles Duprat / OnP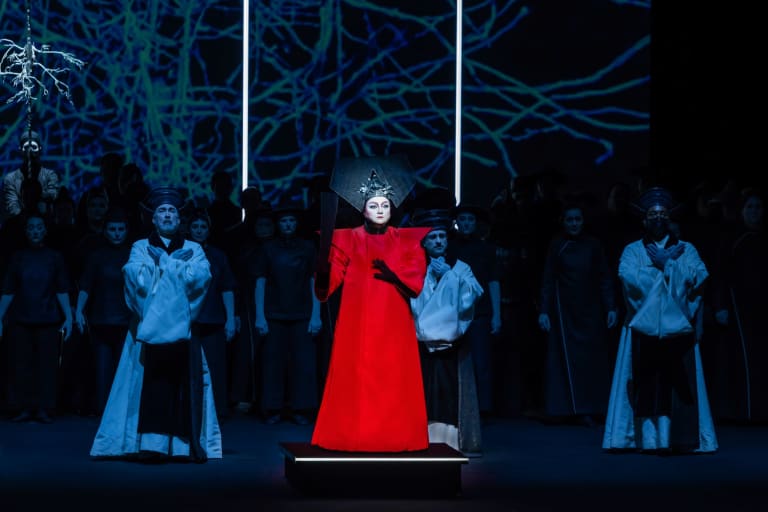 12/36 :
© Charles Duprat / OnP
13/36 :
© Charles Duprat / OnP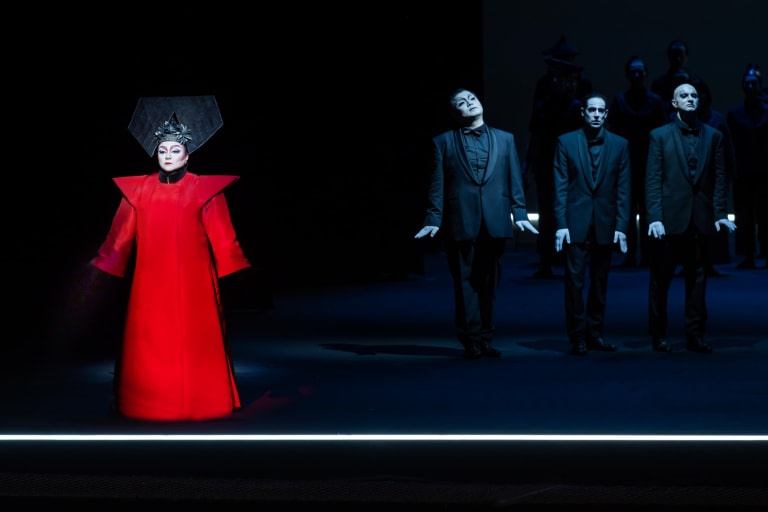 14/36 :
© Charles Duprat / OnP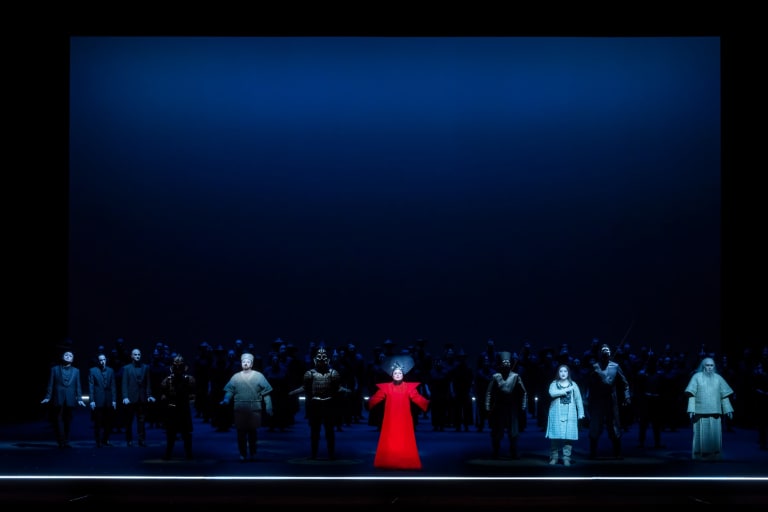 15/36 :
© Charles Duprat / OnP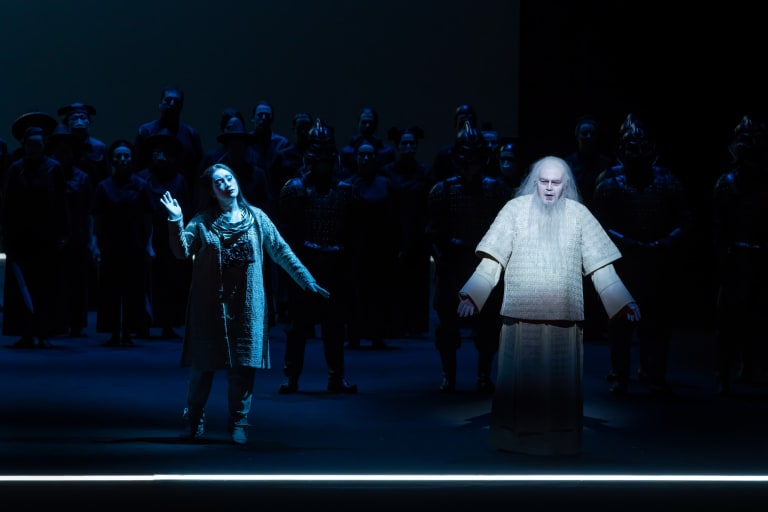 16/36 :
© Charles Duprat / OnP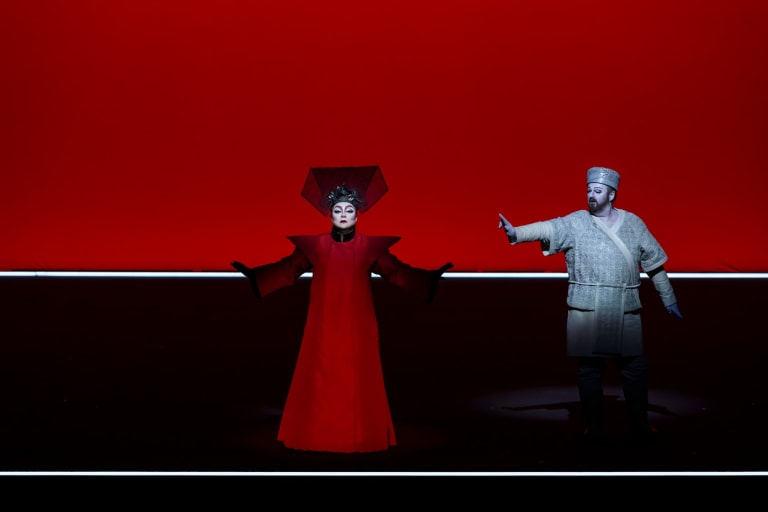 17/36 :
© Charles Duprat / OnP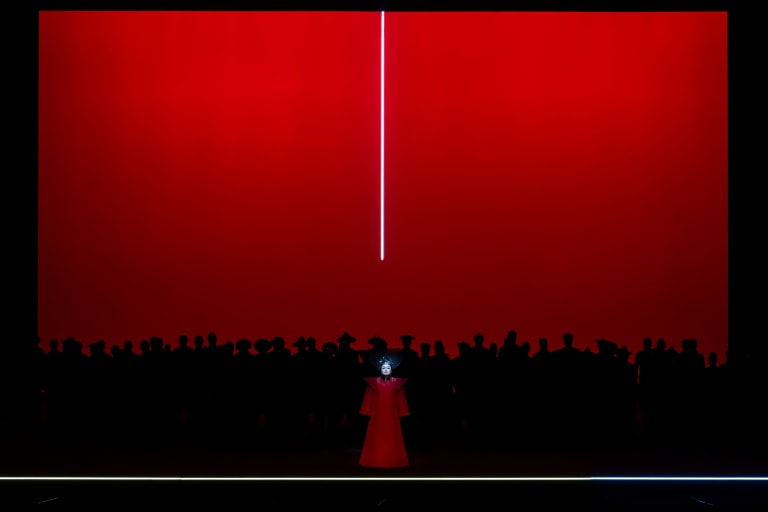 18/36 :
© Charles Duprat / OnP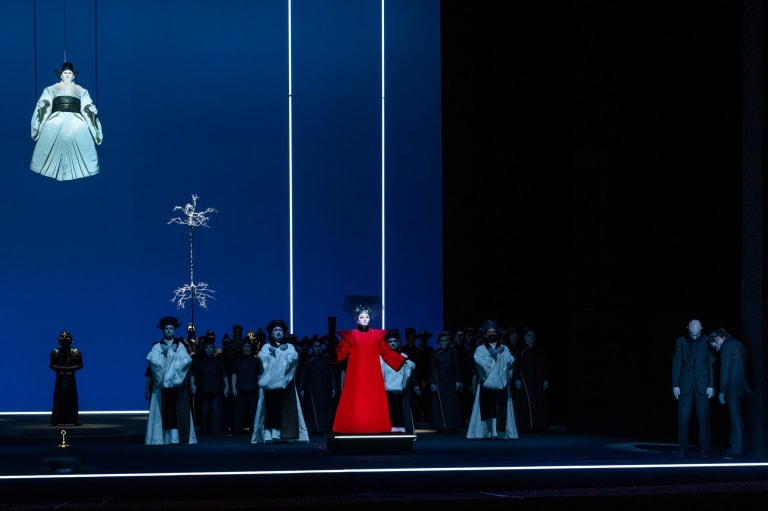 19/36 :
© Charles Duprat / OnP
20/36 :
© Charles Duprat / OnP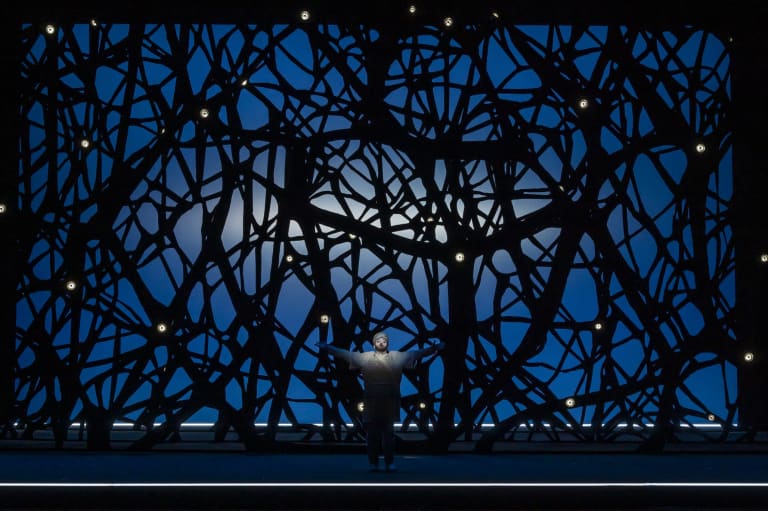 21/36 :
© Charles Duprat / OnP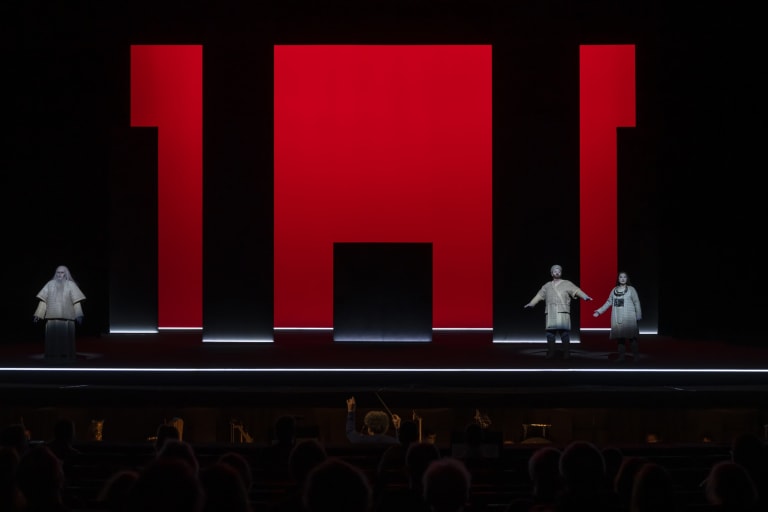 22/36 :
© Charles Duprat / OnP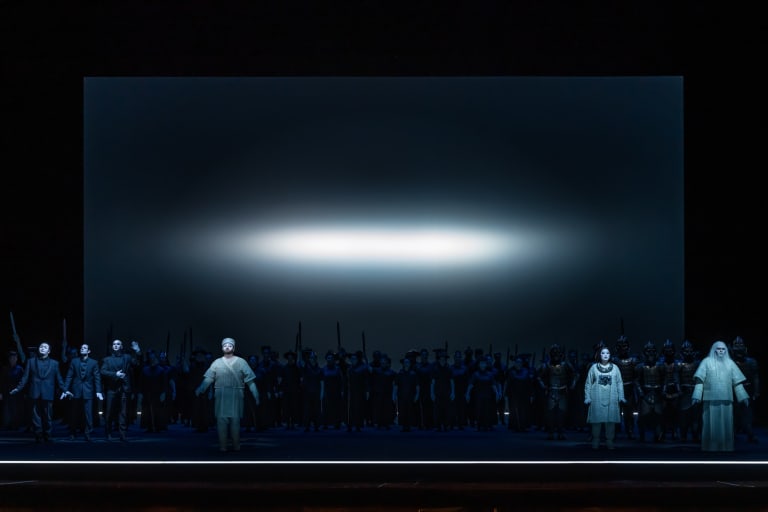 23/36 :
© Charles Duprat / OnP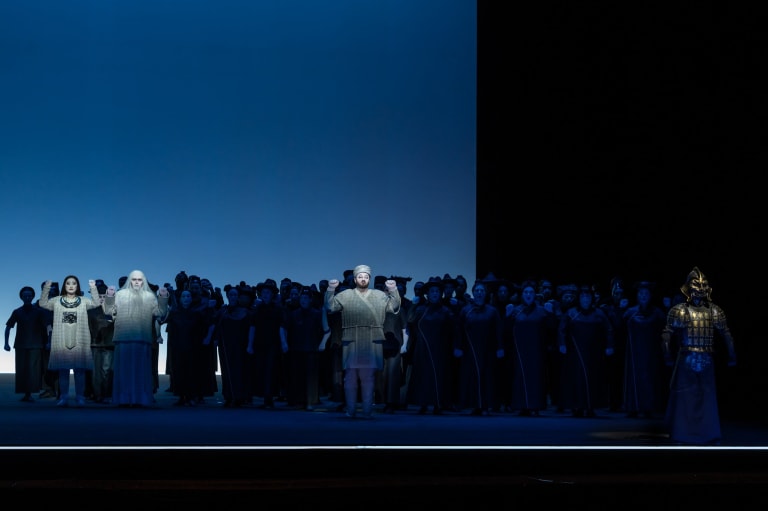 24/36 :
© Charles Duprat / OnP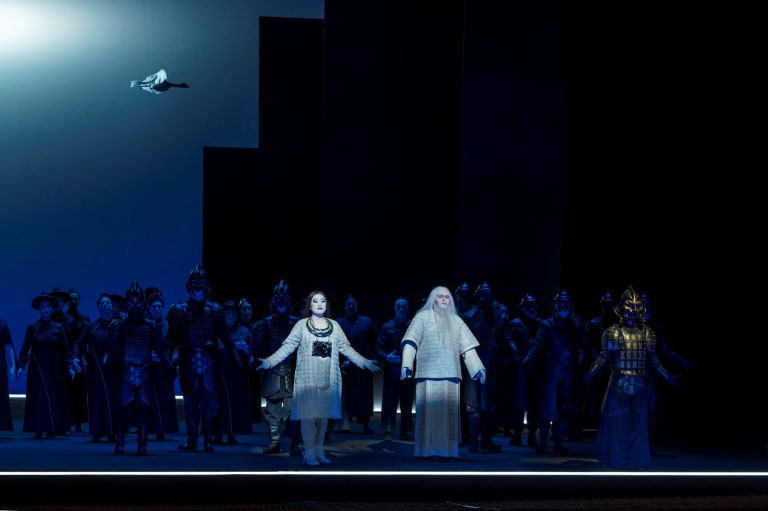 25/36 :
© Charles Duprat / OnP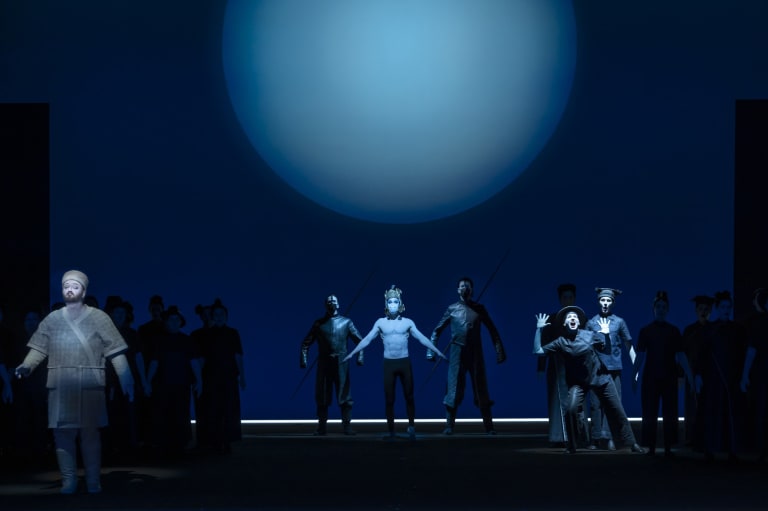 26/36 :
© Charles Duprat / OnP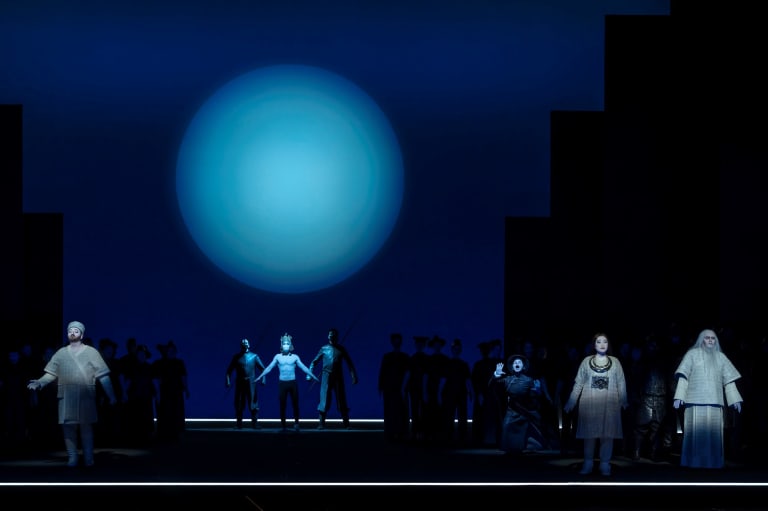 27/36 :
© Charles Duprat / OnP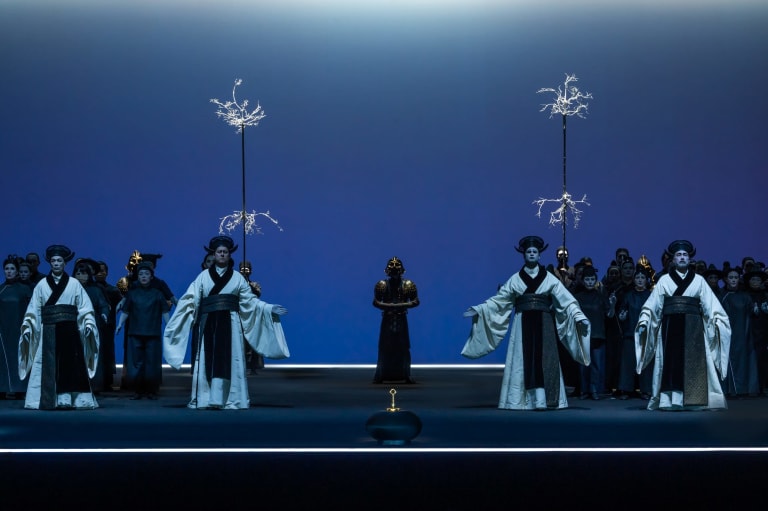 28/36 :
© Charles Duprat / OnP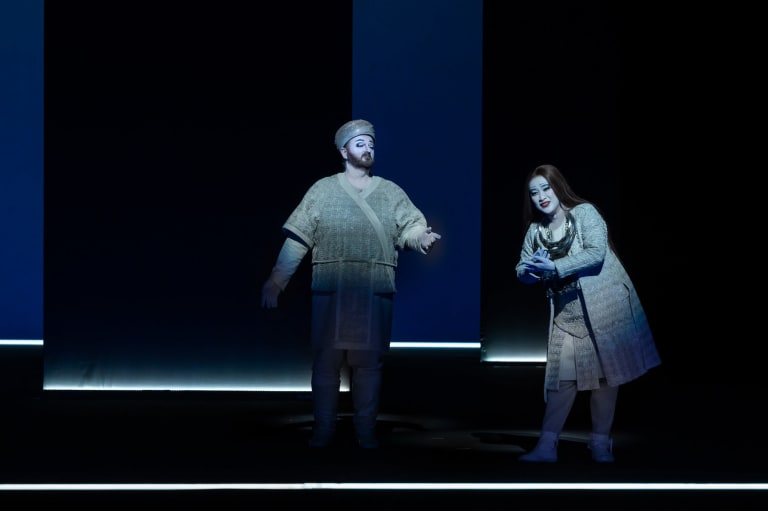 29/36 :
© Charles Duprat / OnP
30/36 :
© Charles Duprat / OnP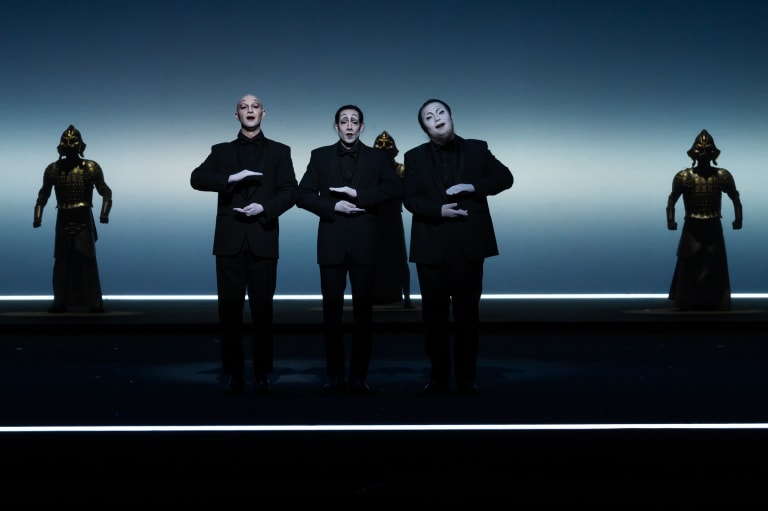 31/36 :
© Charles Duprat / OnP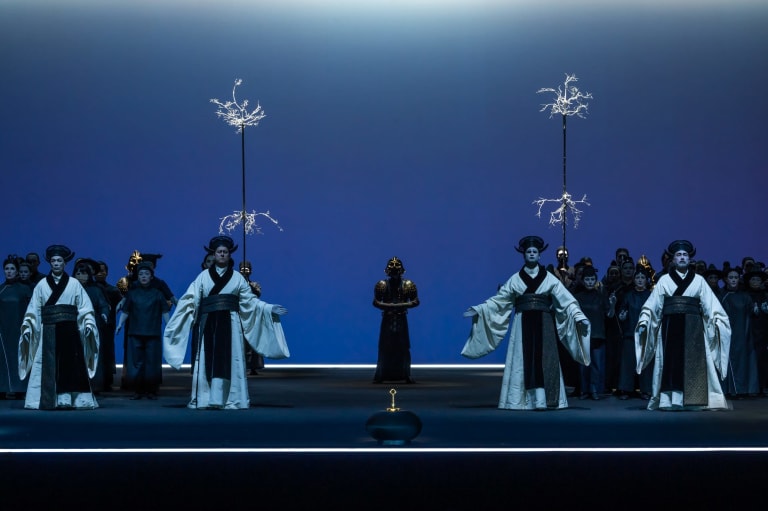 32/36 :
© Charles Duprat / OnP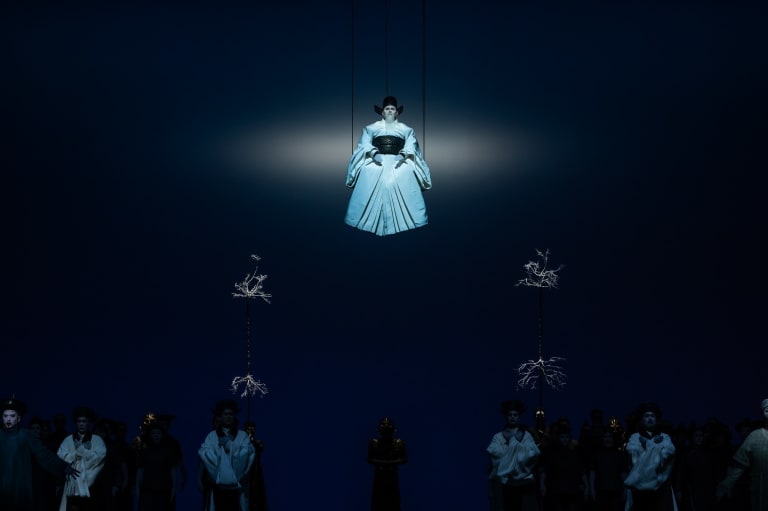 33/36 :
© Charles Duprat / OnP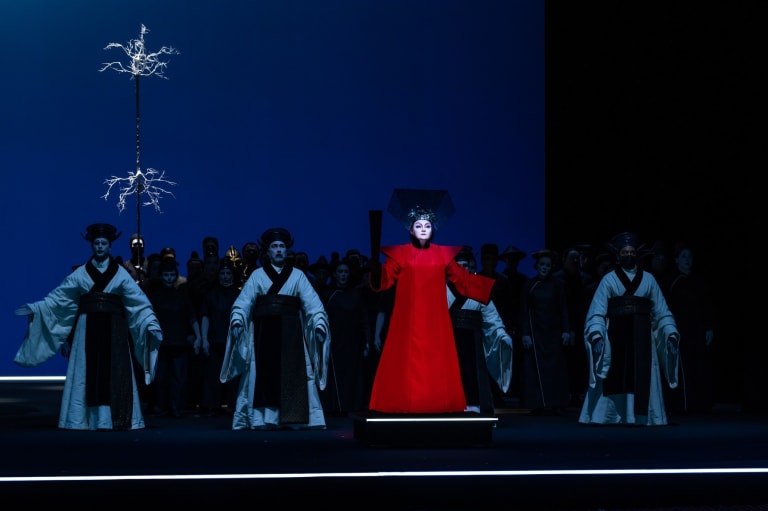 34/36 :
© Charles Duprat / OnP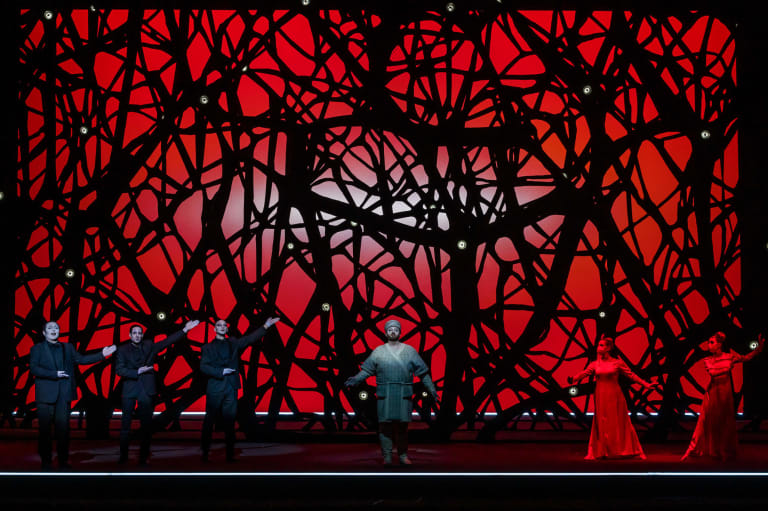 35/36 :
© Charles Duprat / OnP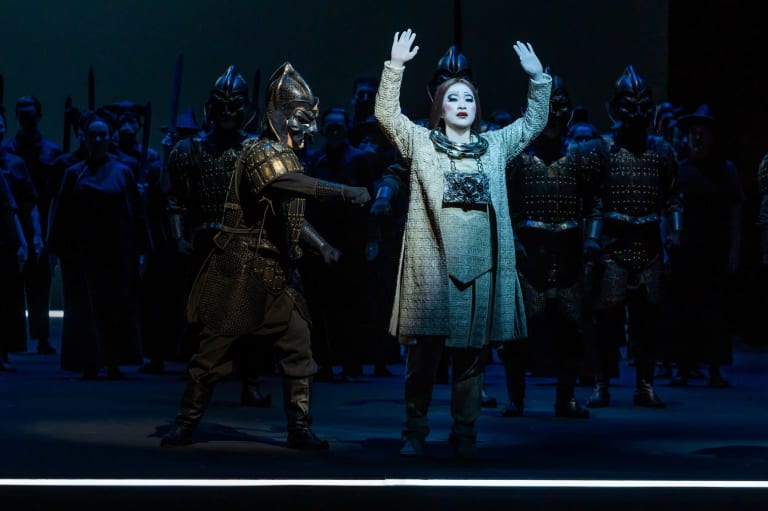 36/36 :
© Charles Duprat / OnP
1/3 :
[EXTRAIT] TURANDOT by Puccini - Final
2/3 :
[EXTRAIT] TURANDOT by Puccini (Elena Pankratova & Gwyn Hughes Jones)
3/3 :
[EXTRAIT] TURANDOT by Puccini "Signore, ascolta" (Guanqun Yu)
Audio clips
Turandot (saison 21/22) - Acte 2
Turandot (saison 21/22) - Acte 3
Turandot (saison 21/22) - Acte 3 (Gwyn Hughes Jones et Elena Pankratova)
Turandot (saison 21/22) - Acte 3 (Gwyn Hughes Jones)
About the work

Media coverage
Conductor Gustavo Dudamel triumphs with Turandot at Bastille

Le Figaro

Bob Wilson and Gustavo Dudamel bring their magic to Puccini's Turandot at the Paris Opera.

Diapason

Gustavo Dudamel and Robert Wilson sublimate Turandot at the Opéra Bastille

Le Monde