La Khovantchina
Opéra Bastille - from 26 January to 18 February 2022
La Khovantchina
Opera Modeste Petrovitch Moussorgski
Sales open on 12 October 2021 at 12h00
Book Subscribe Option booking This production is no longer available for subscription
Personal offers for this show
Opéra Bastille - from 26 January to 18 February 2022
Language : Russian
Surtitle : French / English
Opening night : 26 Jan. 2022
About
In few words:
to explore and examine Russian history. He drew inspiration for this opera from the Moscow uprising of 1682, the year in which Peter the Great was crowned tsar. Whilst hoping to reform Russia, he runs into resistance from the nobility and the Church – the former led by Prince Ivan Khovansky, and the latter represented by the Old Believers and their leader Dosifey. Mussorgsky graced this dark page of history with the most fascinating score imaginable whose hauntingly sombre tones seem to rise out of the depths of time. With its extravagant costumes and monumental sets Andrei Serban's production plunges us into the feudal Russia of the 17th century.
Opening

First part

50 mn

Intermission

20 mn

Second part

75 mn

Intermission

20 mn

Third part

65 mn

End
La Khovantchina

Opera in five acts

Music :

Modeste Moussorgski - (1839-1881)

Libretto :

Modeste Moussorgski

Vladimir Stassov

Orchestration :

Dmitri Chostakovitch

Set design, Costume design :

Richard Hudson

Lighting design :

Yves Bernard

Choreography :

Laurence Fanon

Prince Andrei Khovanski :

Prince Vassili Golitsine :

Un confident de Golitsine :
Whether you're a member of Arop or not, the friends of the Opera can reserve seats for you on all performance dates, including those not yet open for sale and those announced as sold out.
Gallery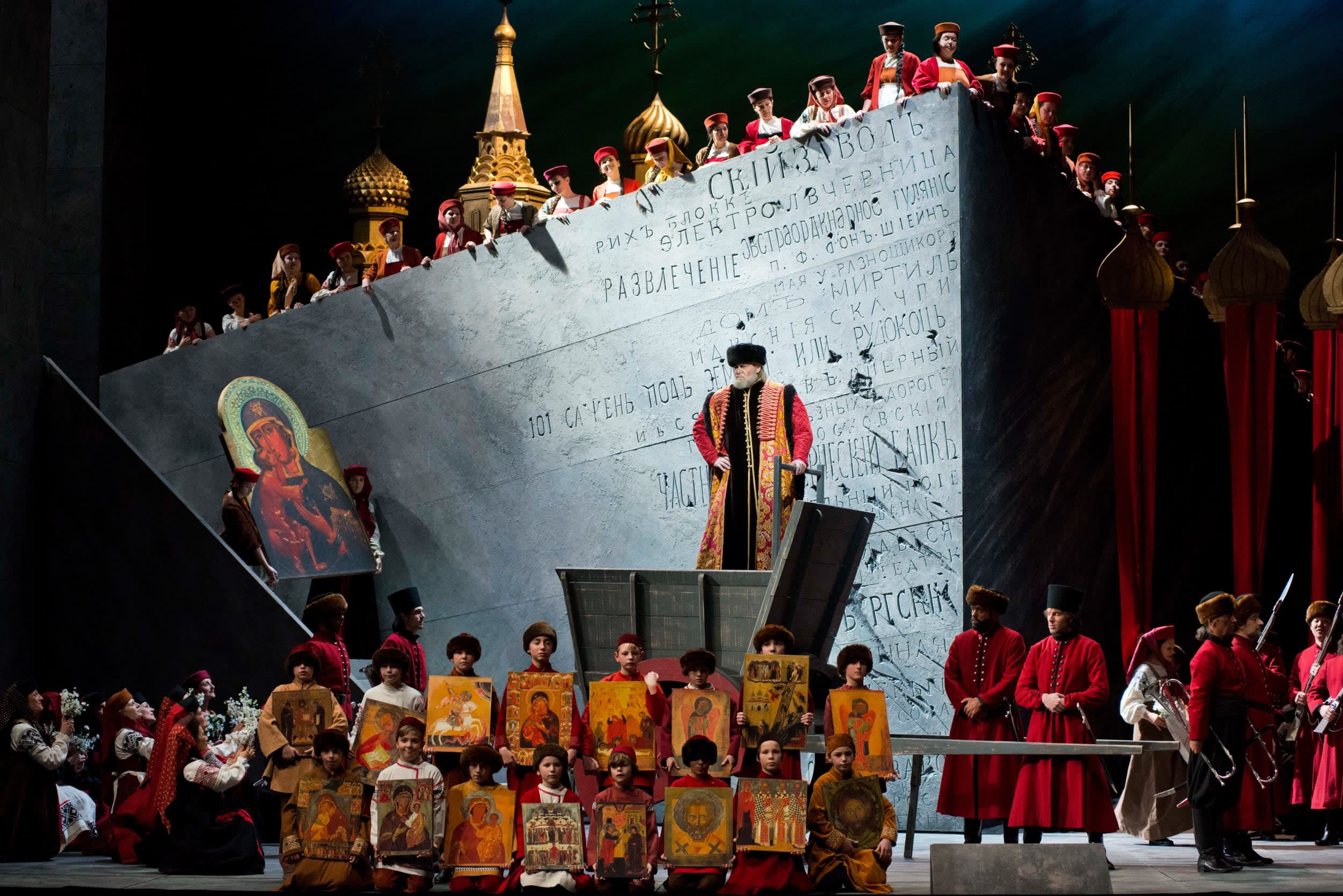 1/11 :
La Khovantchina (saison 12/13)
© Ian Patrick / OnP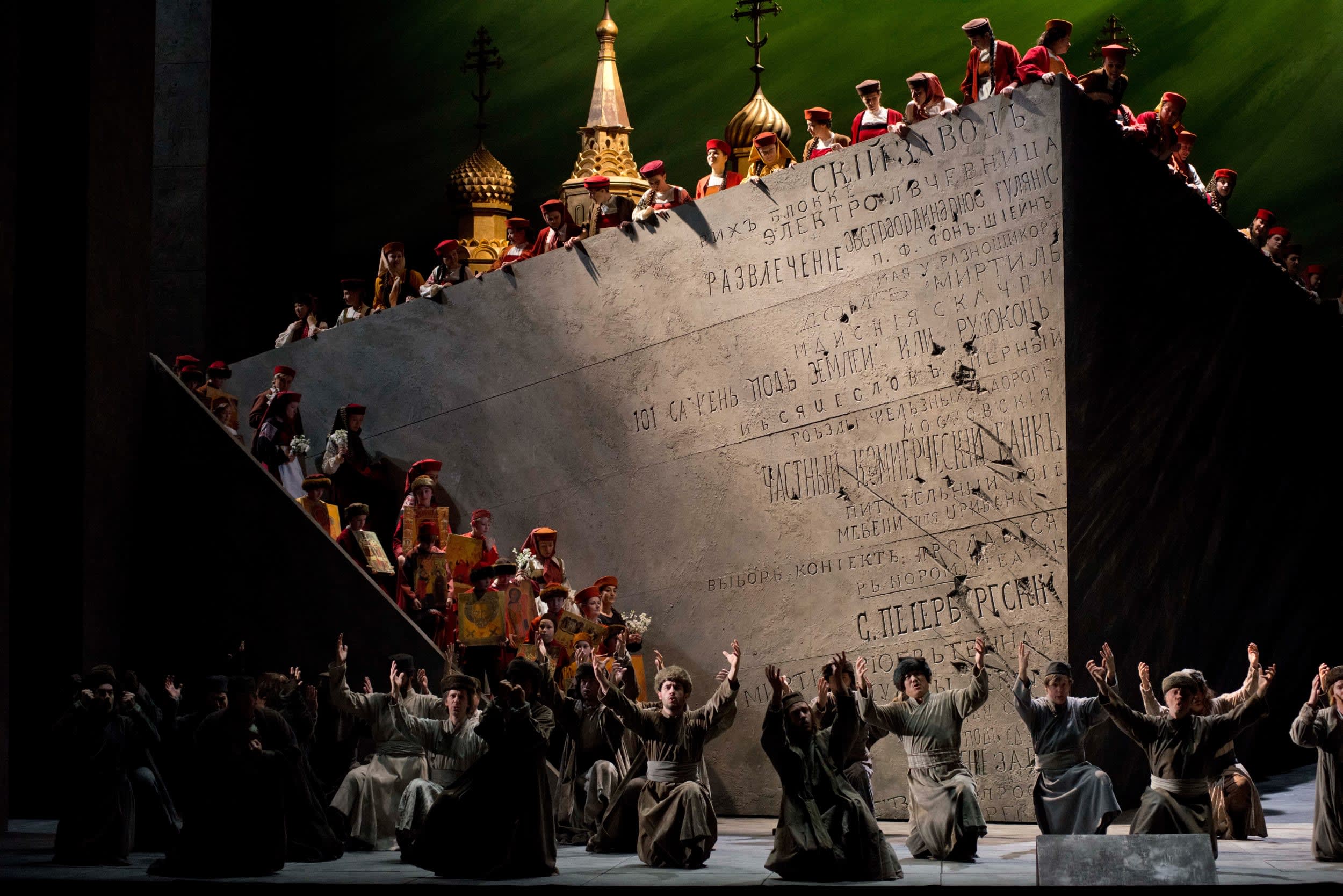 2/11 :
La Khovantchina (saison 12/13)
© Ian Patrick / OnP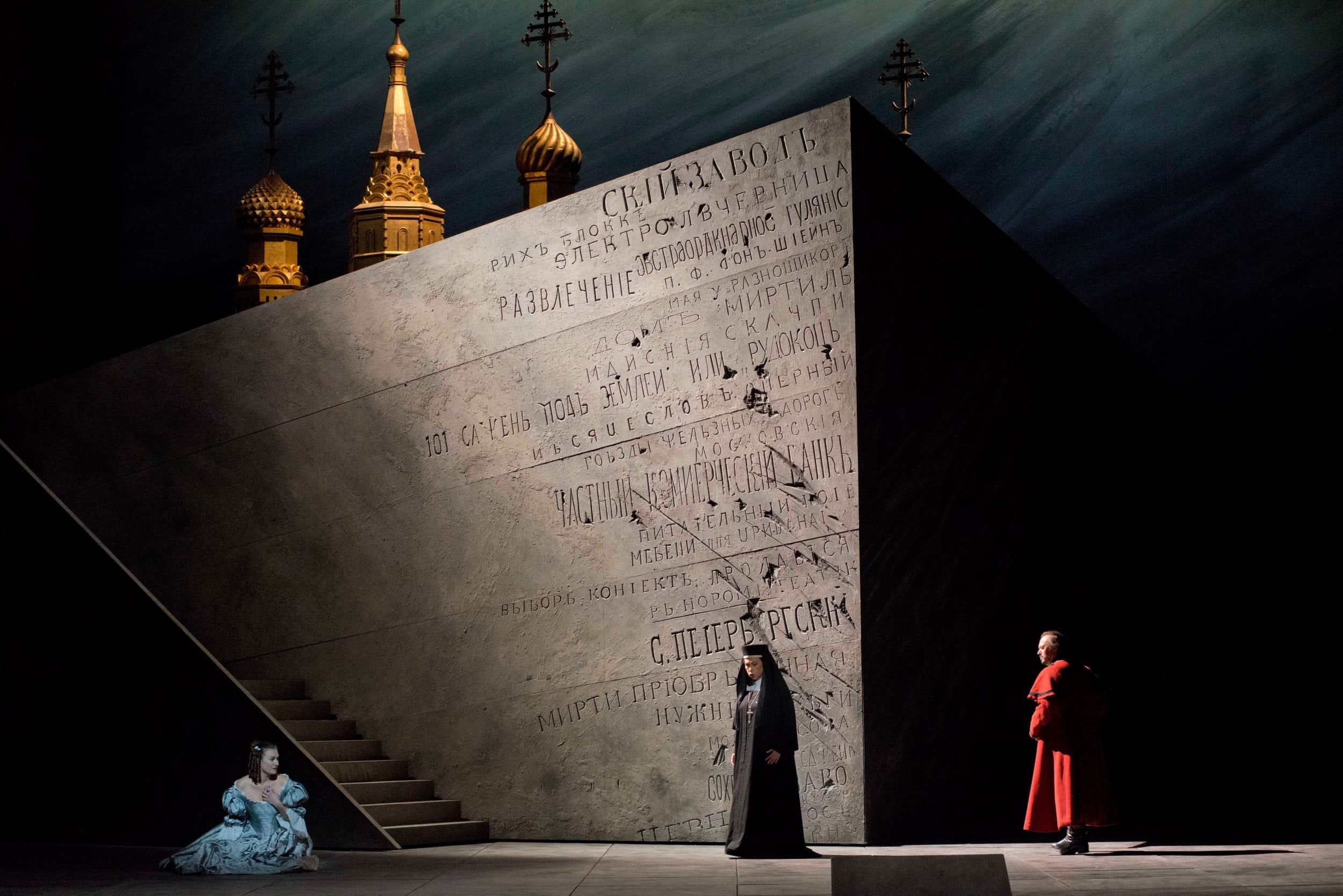 3/11 :
La Khovantchina (saison 12/13)
© Ian Patrick / OnP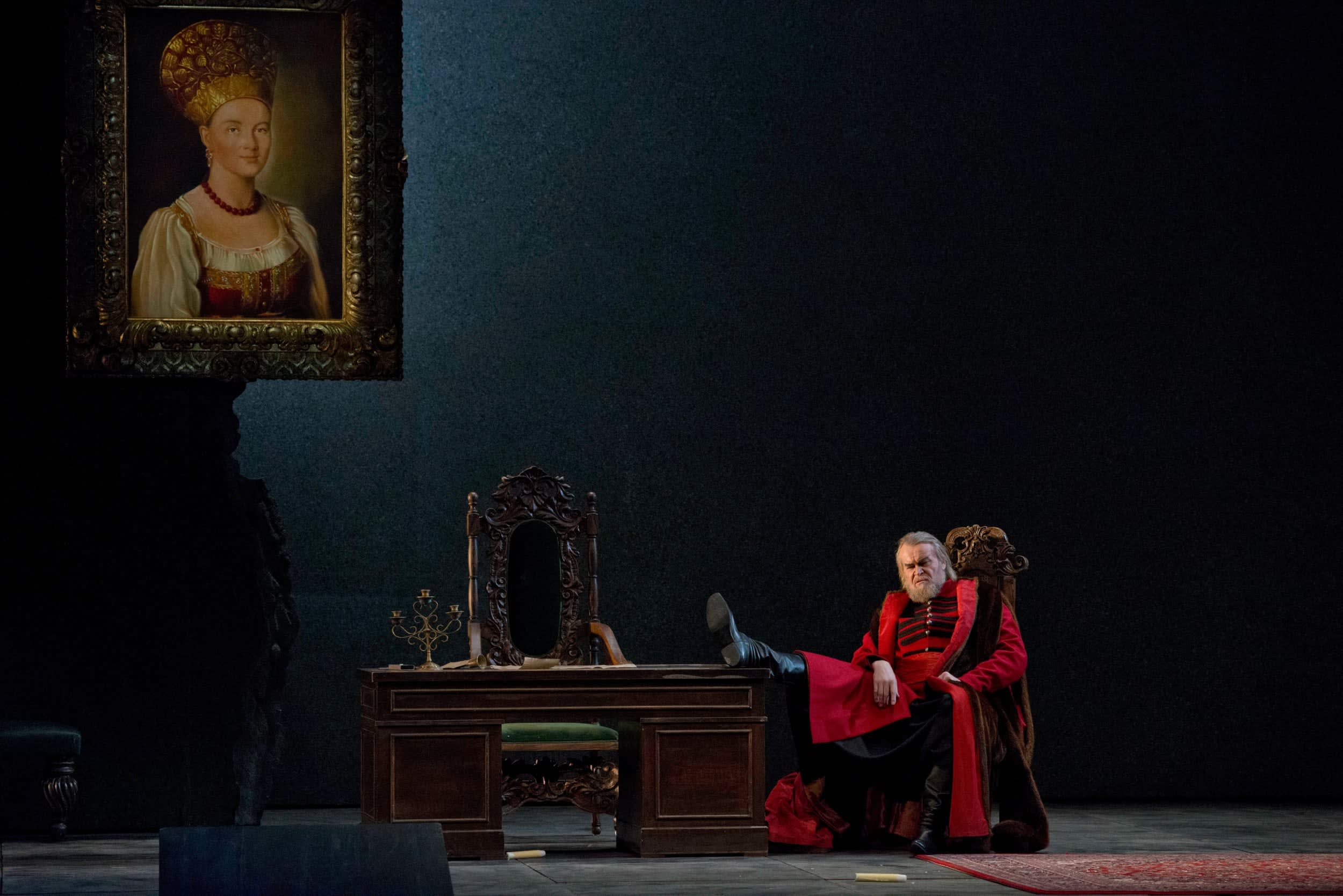 4/11 :
La Khovantchina (saison 12/13)
© Ian Patrick / OnP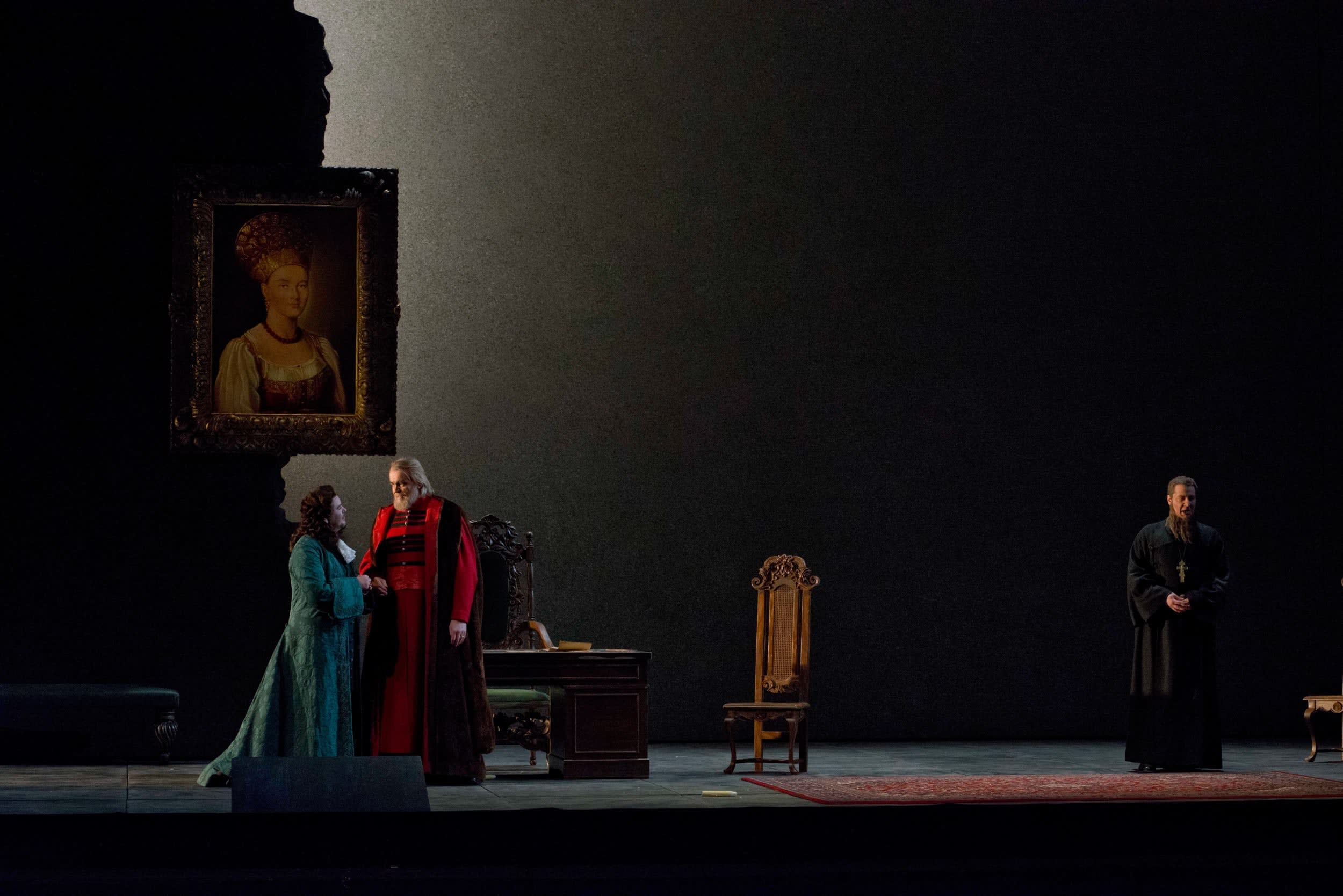 5/11 :
La Khovantchina (saison 12/13)
© Ian Patrick / OnP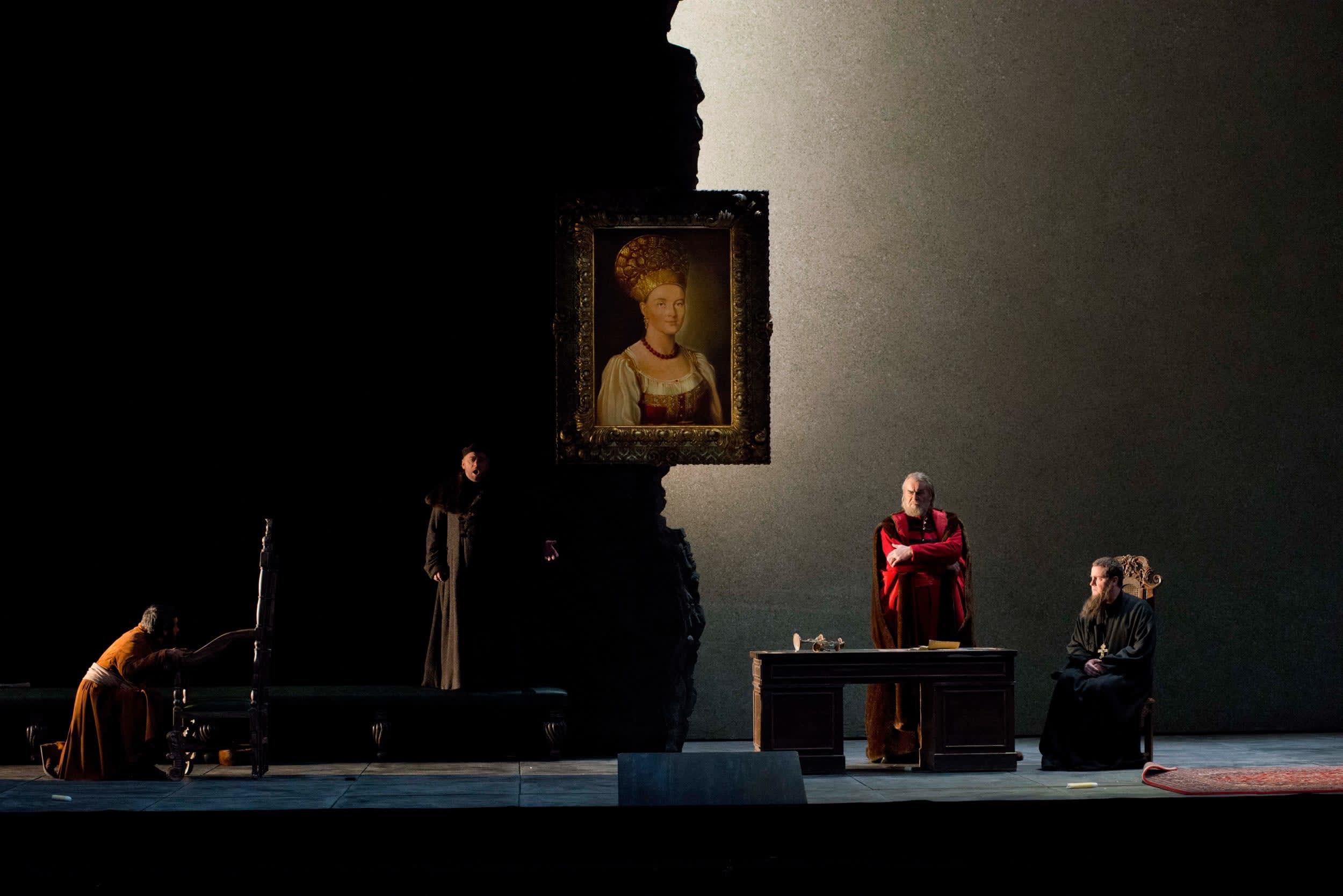 6/11 :
La Khovantchina (saison 12/13)
© Ian Patrick / OnP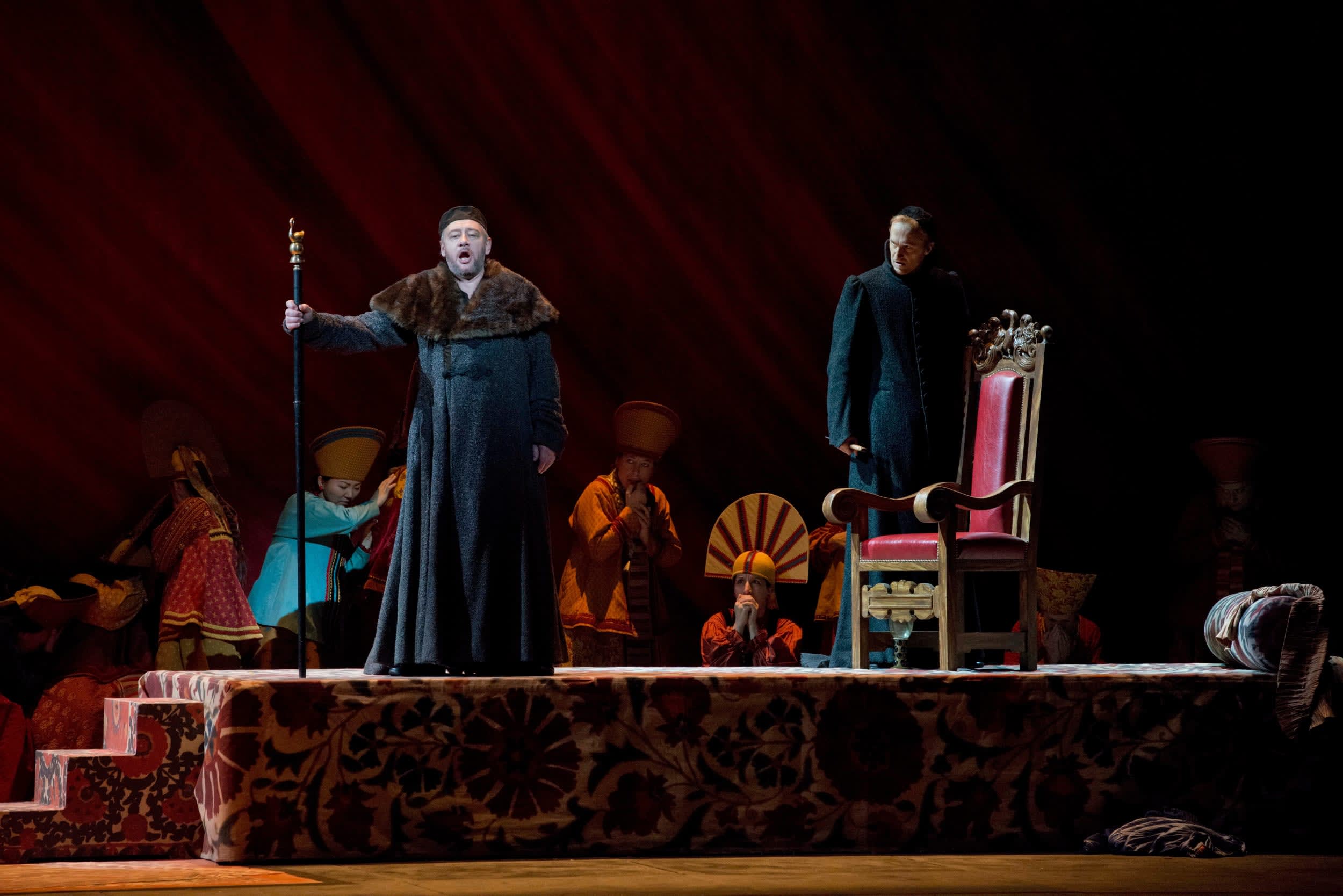 7/11 :
La Khovantchina (saison 12/13)
© Ian Patrick / OnP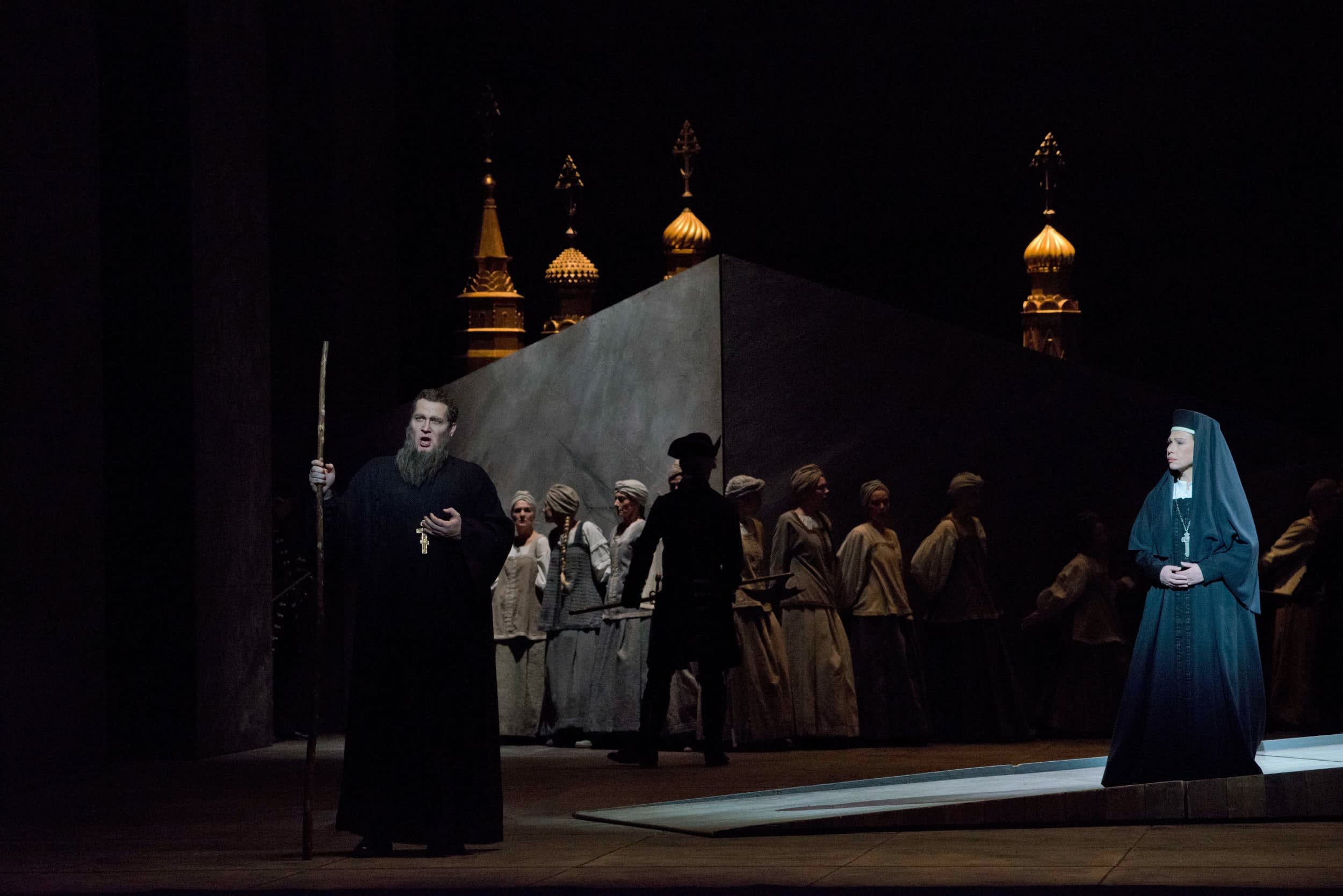 8/11 :
La Khovantchina (saison 12/13)
© Ian Patrick / OnP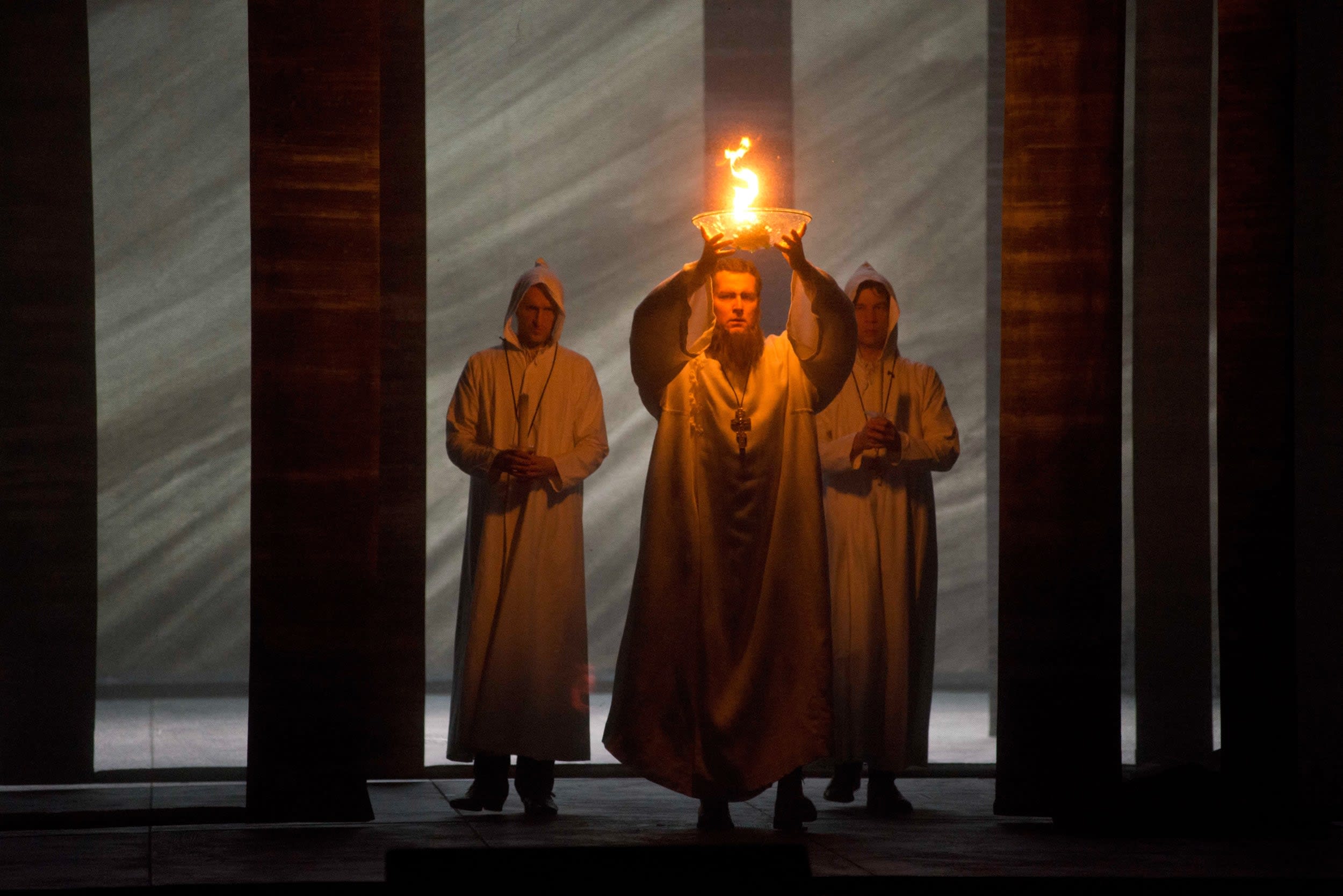 9/11 :
La Khovantchina (saison 12/13)
© Ian Patrick / OnP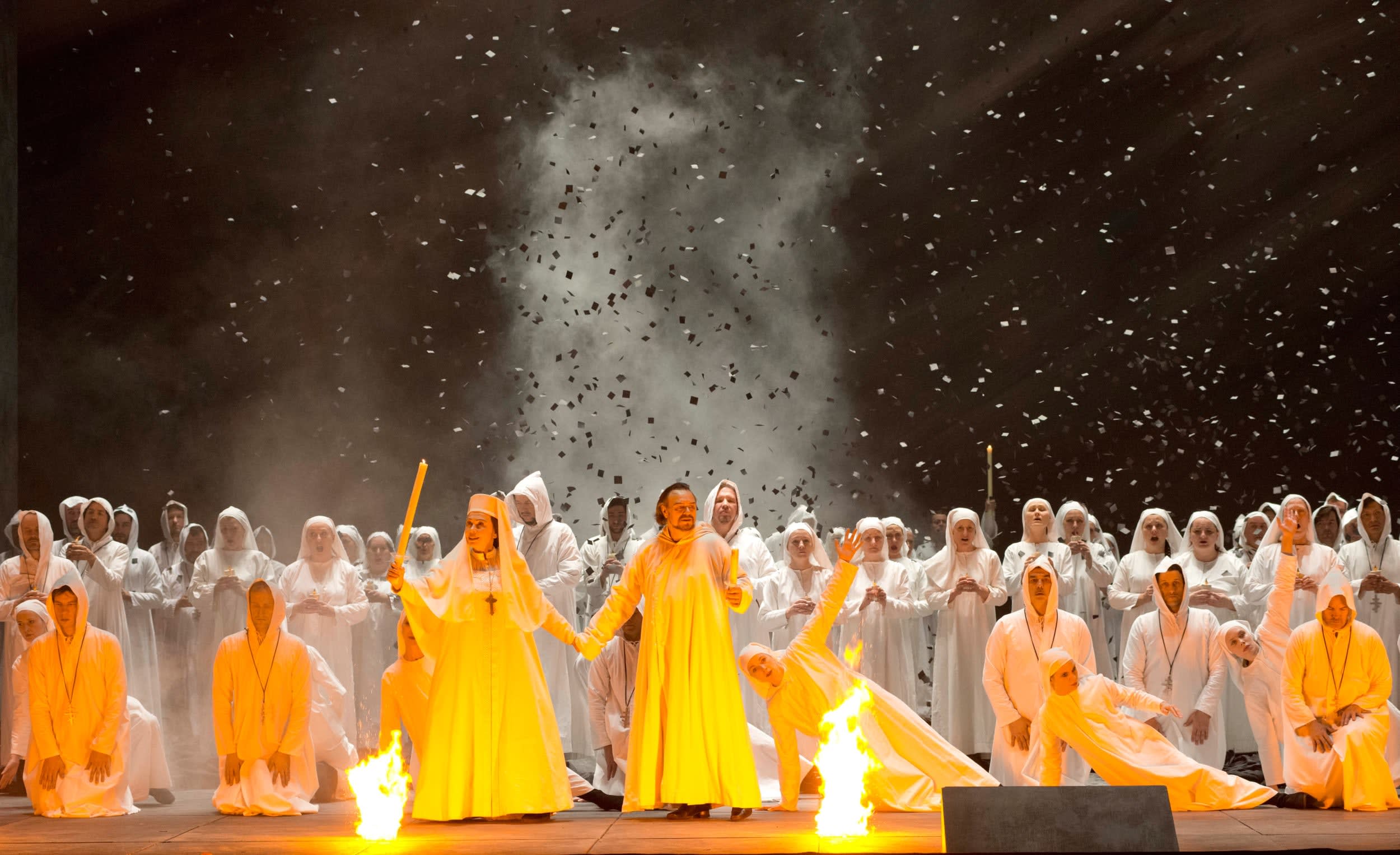 10/11 :
La Khovantchina (saison 12/13)
© Ian Patrick / OnP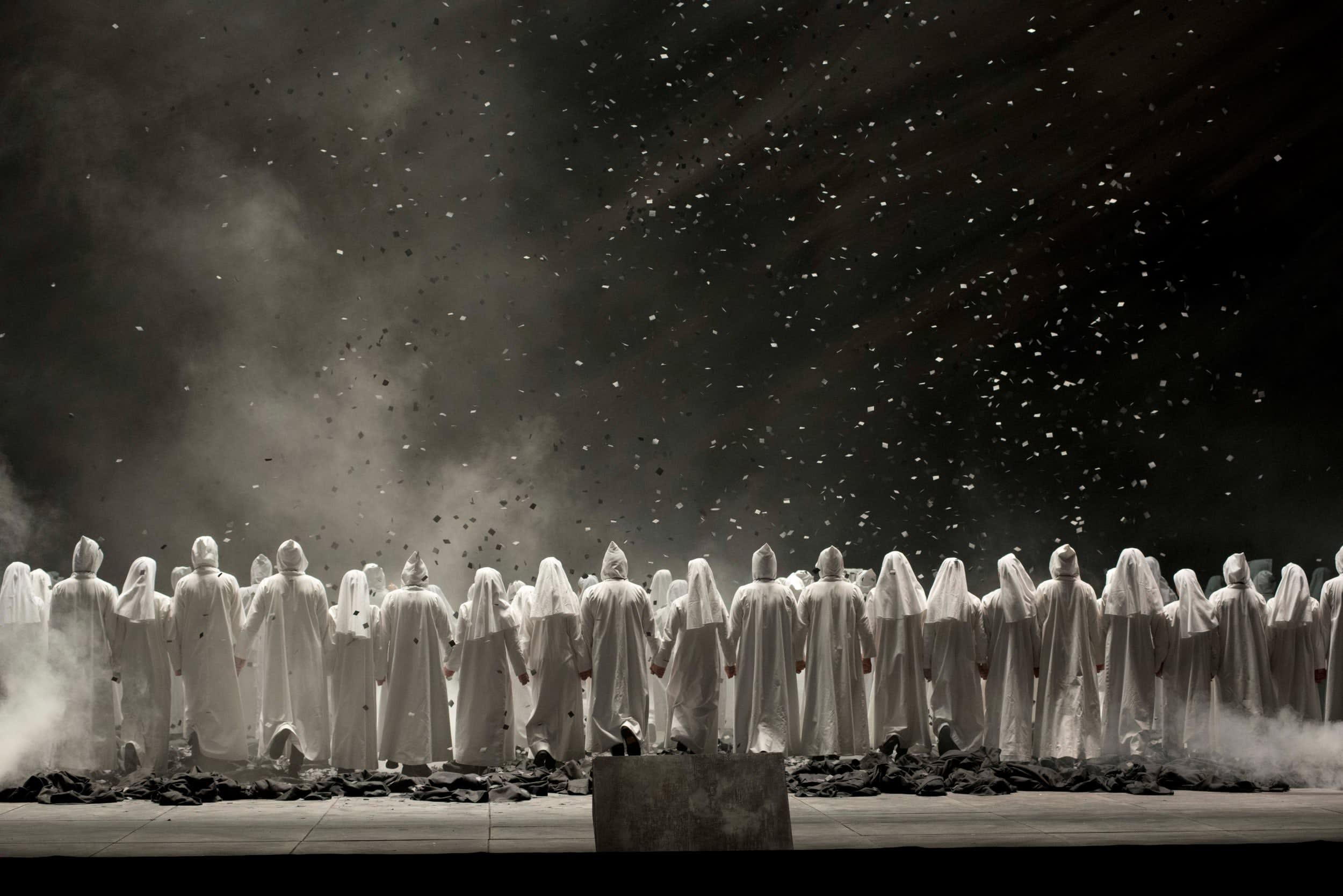 11/11 :
La Khovantchina (saison 12/13)
© Ian Patrick / OnP
1/3:
[TRAILER] LA KHOVANTCHINA by Modeste Petrovitch Moussorgski
2/3:
[EXTRAIT] LA KHOVANTCHINA by Modeste Petrovitch Moussorgski
3/3:
[EXTRAIT] LA KHOVANTCHINA by Modeste Petrovitch Moussorgski
Find this show in the following subscriptions