Lear
Opera Aribert Reimann
Palais Garnier - from 21 November to 07 December 2019
Surtitle : French / English
Opening night : 21 November 2019
About
In few words:
Numerous composers have sought to come to grips with this monument of Shakespearian tragedy. Keen to perform the title role of King Lear, the baritone Dietrich Fischer-Dieskau turned to Aribert Reimann who initially declined the proposition. However, in 1975, when Munich's Bayerische Staatsoper approached him, he finally agreed to take up the challenge of this impossible opera. From the sombre orchestral timbres and the highly nuanced vocal lines emerge all the tortuous dissimulations and violence of human relationships. No illusions remain, however, in Calixto Bieito's cathartic production in which each of the characters is stripped bare: collective hysteria gives way to an old man's solitude. Destroyed, like a new-born babe, he weeps to find "that we are come to this great stage of fools."
Opening

First part

80 mn

Intermission

30 mn

Second part

60 mn

End
Lear

Opera in two parts (1978)

After William Shakespeare, King Lear
In German

Libretto :

Claus H. Henneberg
Whether you're a member of Arop or not, the friends of the Opera can reserve seats for you on all performance dates, including those not yet open for sale and those announced as sold out.
Gallery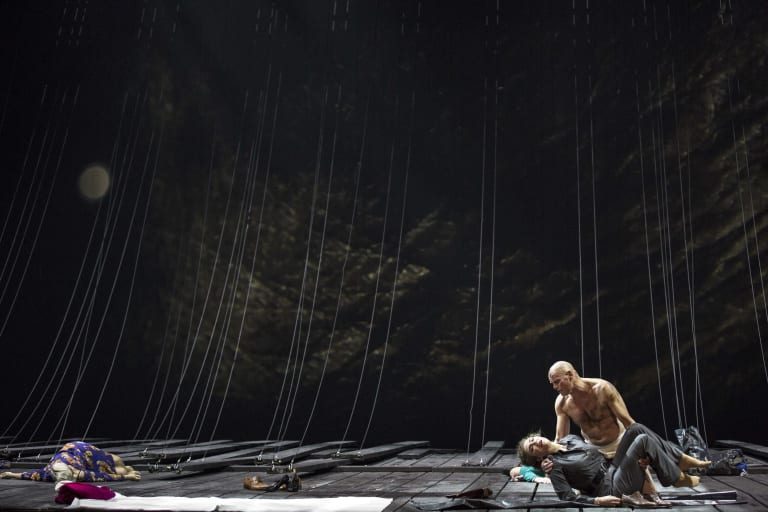 1/8 :
Lear (saison 19/20)
© Bernd Uhlig / OnP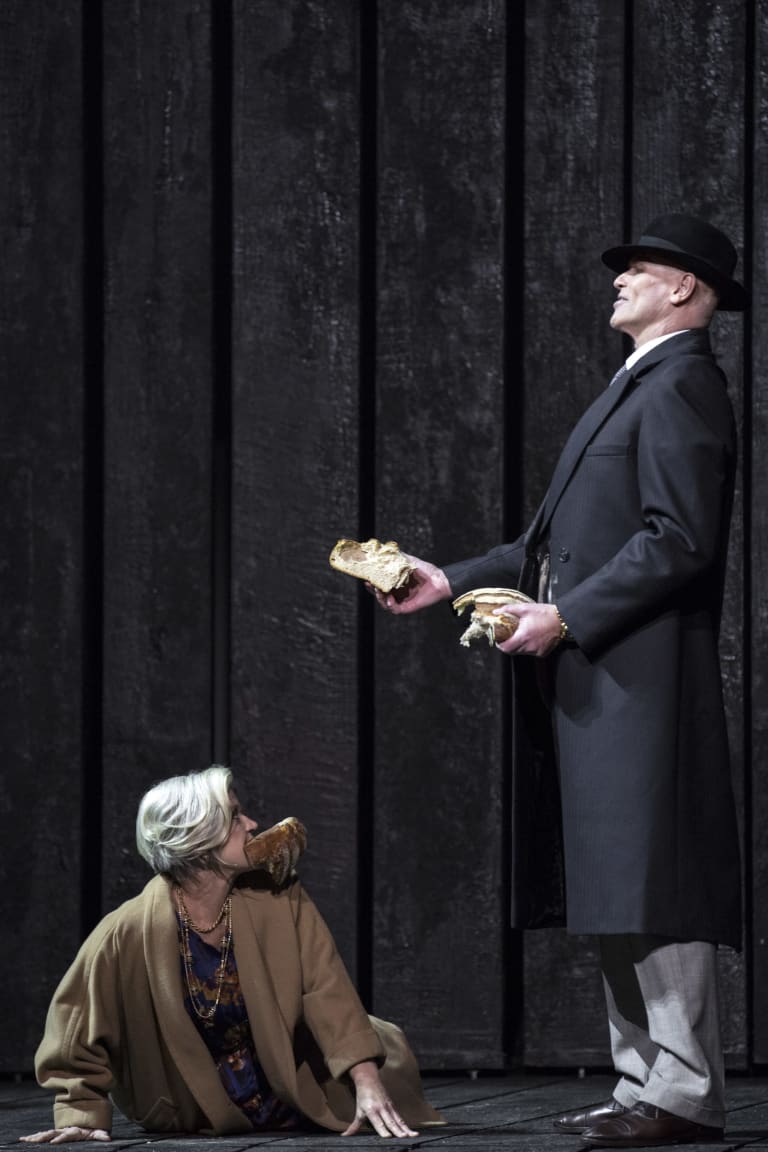 2/8 :
Lear (saison 19/20)
© Bernd Uhlig / OnP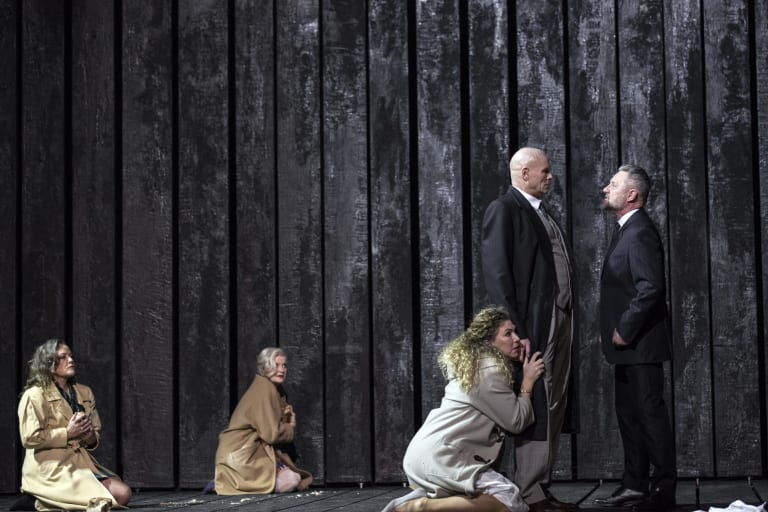 3/8 :
Lear (saison 19/20)
© Bernd Uhlig / OnP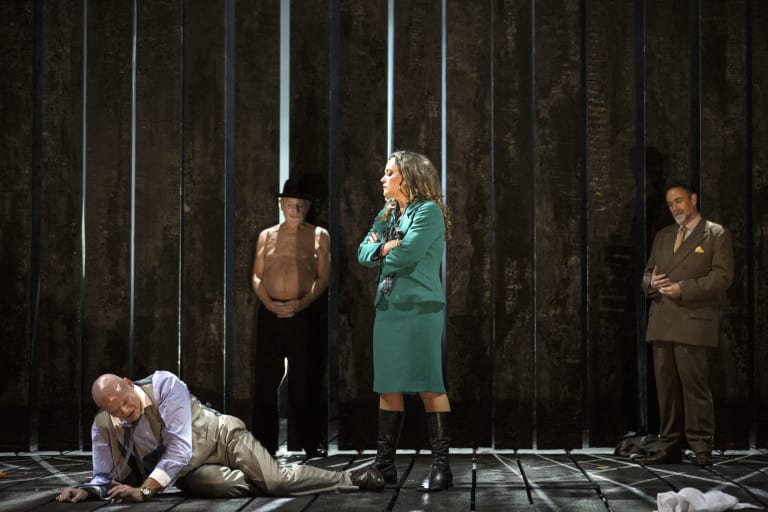 4/8 :
Lear (saison 19/20)
© Bernd Uhlig / OnP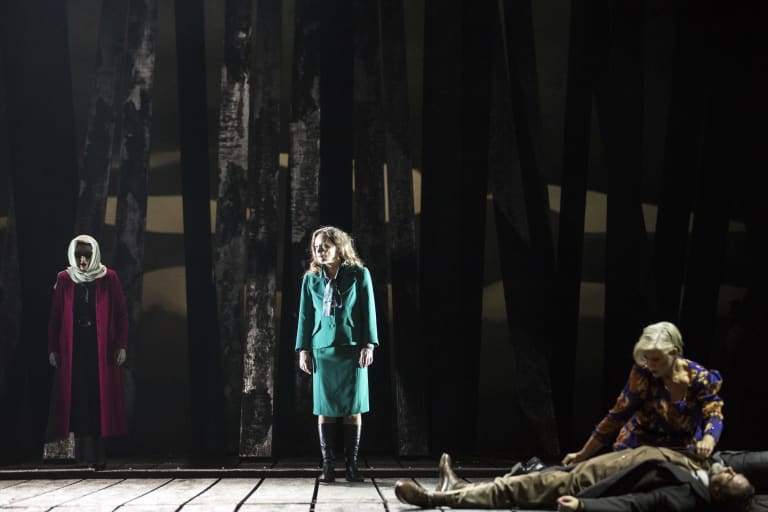 5/8 :
Lear (saison 19/20)
© Bernd Uhlig / OnP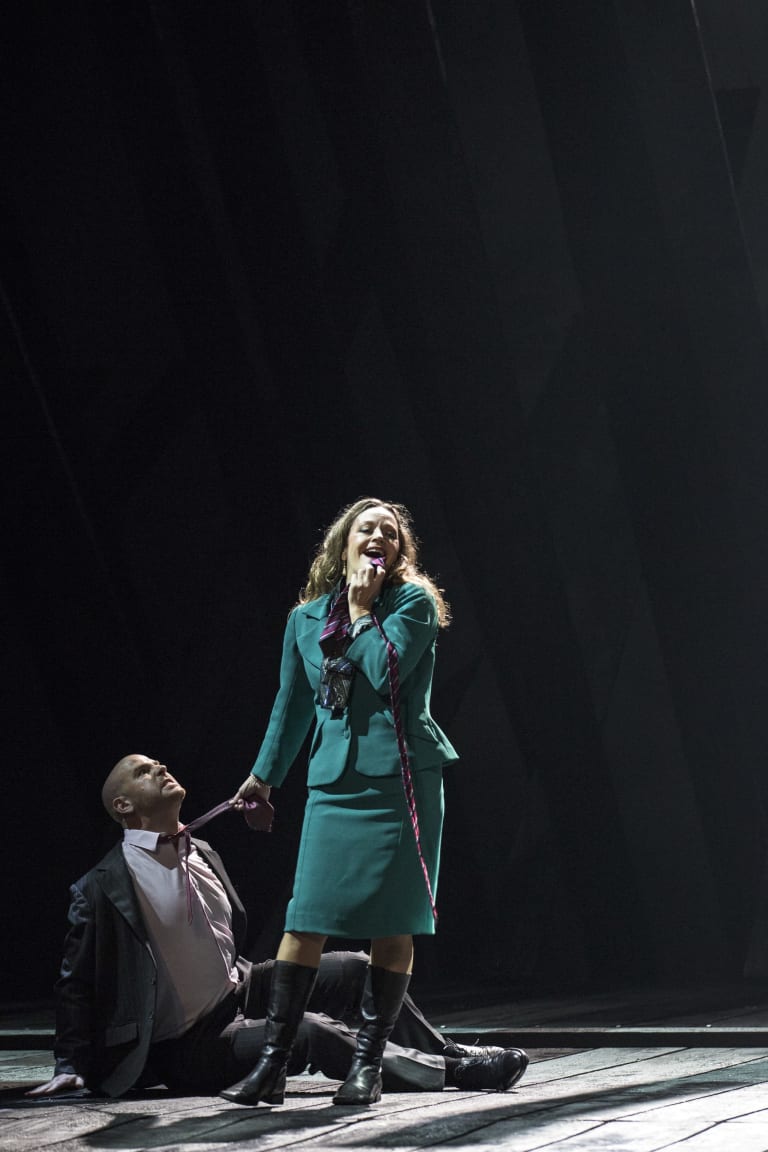 6/8 :
Lear (saison 19/20)
© Bernd Uhlig / OnP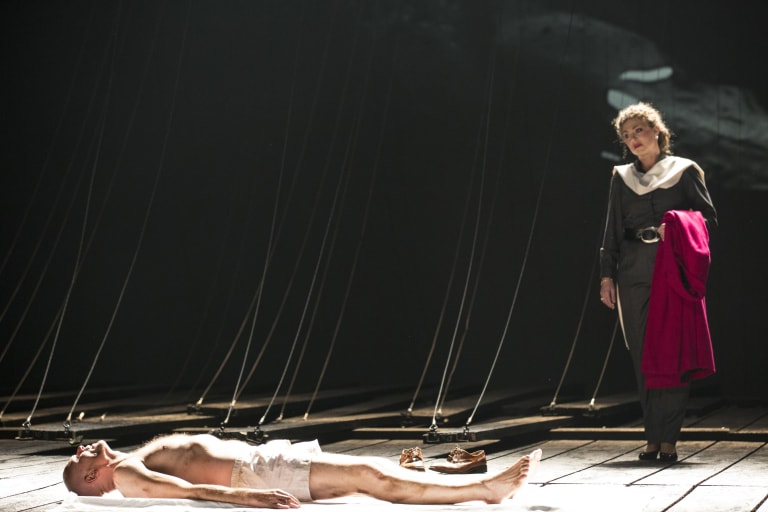 7/8 :
Lear (saison 19/20)
© Bernd Uhlig / OnP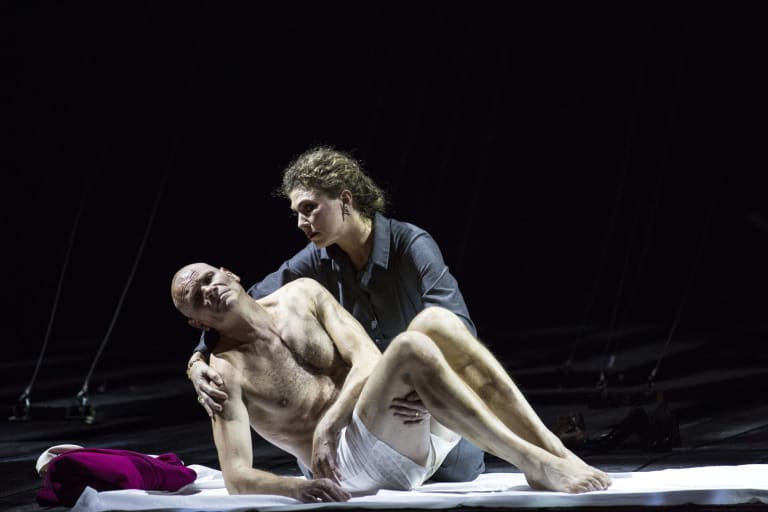 8/8 :
Lear (saison 19/20)
© Bernd Uhlig / OnP
1/5 :
Lear by Aribert Reimann
2/5 :
Lear by Aribert Reimann (Bo Skovhus)
3/5 :
Lear by Aribert Reimann (Evelyn Herlitzius & Derek Welton)
4/5 :
Lear by Aribert Reimann (Bo Skovhus)
5/5 :
Lear by A. Reimann - Trailer
Media coverage
Le grand mérite en revient à la mise en scène de Calixto Bieito (..) le metteur en scène catalan, a renoncé à son goût pour la provocation et s'est concentre sur le jeu scénique, survolte jusqu'à l'outrance mais toujours juste.

Le Figaro, 26 mai 2016, Christian Merlin

Une leçon de théâtre comme l'opéra en offre rarement

Le Point, 24 mai 2016, André Tubeuf

Au sommet, l'incroyable performance de Bo Skovhus dans le rôle du roi Lear. L'athlétique baryton danois campe un Titan déchu, dont on ne sait ce qu'il faut admirer le plus de l'incarnation scénique ou vocale.

Le Monde, 27 mai 2016, Marie-Aude Roux