L'Elisir d'amore
Opera Gaetano Donizetti
Opéra Bastille - from 25 October to 25 November 2018
Language : Italian
Surtitle : French / English
Opening night : 25 October 2018

Under 40 : 19 November 2018
About
In few words:
A village somewhere in the Italian countryside, a wayside inn on a road crossed by the occasional dog. Nothing more. Laurent Pelly's production presents a deserted landscape in which the turbulent arrival of Doctor Dulcamara causes a sensation. And with good reason! He is said to be the inventor of a mysterious love potion… In opera, love philtres often provoke terrible tragedies. They also provide the pretext for this gentle comedy in which Sergeant Belcore and the timid Nemorino vie with each other for beautiful Adina's heart. The stage is set! Bring on the music, which, if we are to believe Donizetti, was composed in a fortnight!
Opening

First part

75 mn

Intermission

30 mn

Second part

60 mn

End
L'Elisir d'amore

Melodramma Giocoso in two acts (1832)

After Eugène Scribe's Le Philtre based on Auber

25 oct. > 16 nov.

19 > 25 nov.
Whether you're a member of Arop or not, the friends of the Opera can reserve seats for you on all performance dates, including those not yet open for sale and those announced as sold out.
Gallery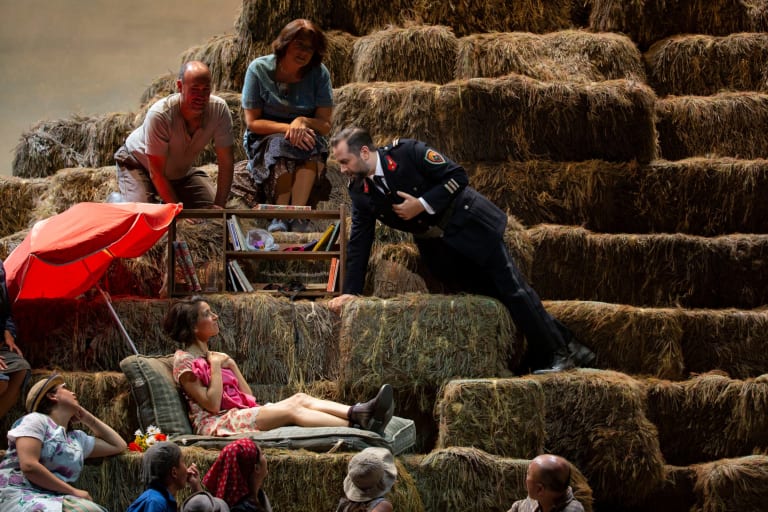 1/22 :
L'Élixir d'amour (season 18/19) -Lisette Oropesa (Adina), Étienne Dupuis (Belcore)
© Guergana Damianova / OnP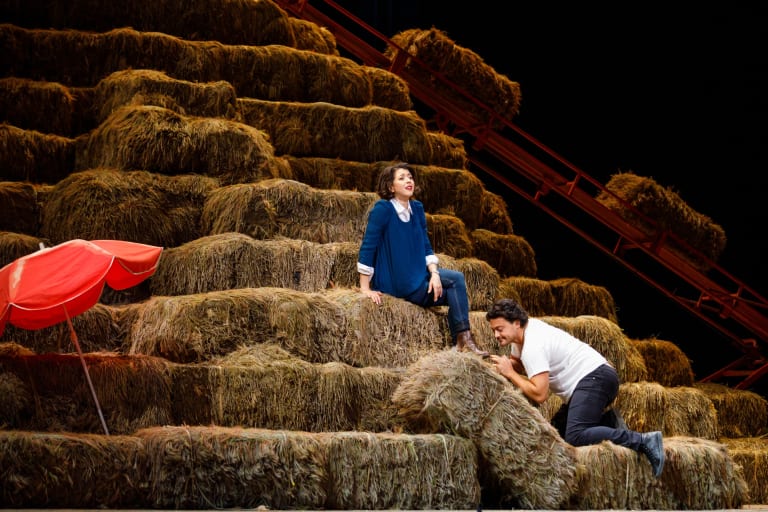 2/22 :
L'Élixir d'amour in rehearsal (season 18/19)
© Elena Bauer / OnP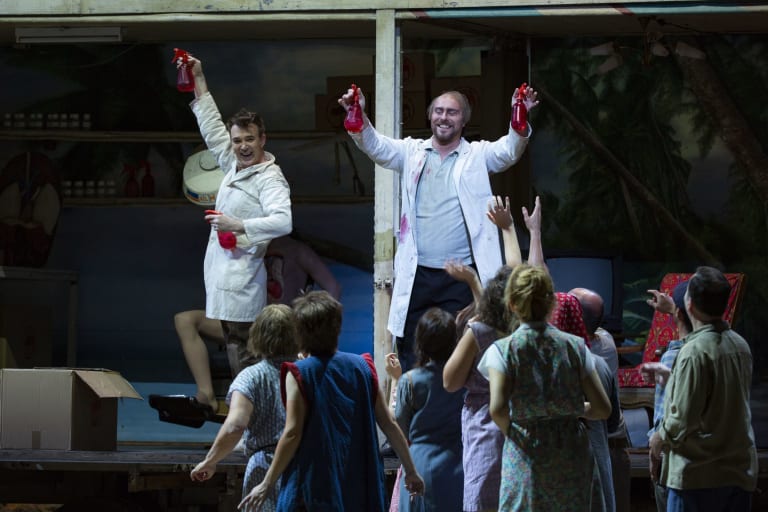 3/22 :
L'Élixir d'amour (season 18/19) - Gabriele Viviani (Il Dottor Dulcamara)
© Guergana Damianova / OnP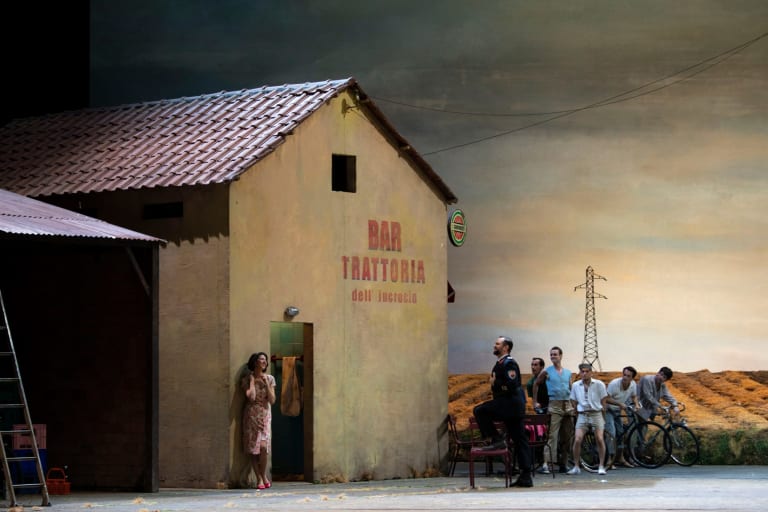 4/22 :
L'Élixir d'amour (season 18/19) - Lisette Oropesa (Adina), Étienne Dupuis (Belcore)
© Guergana Damianova / OnP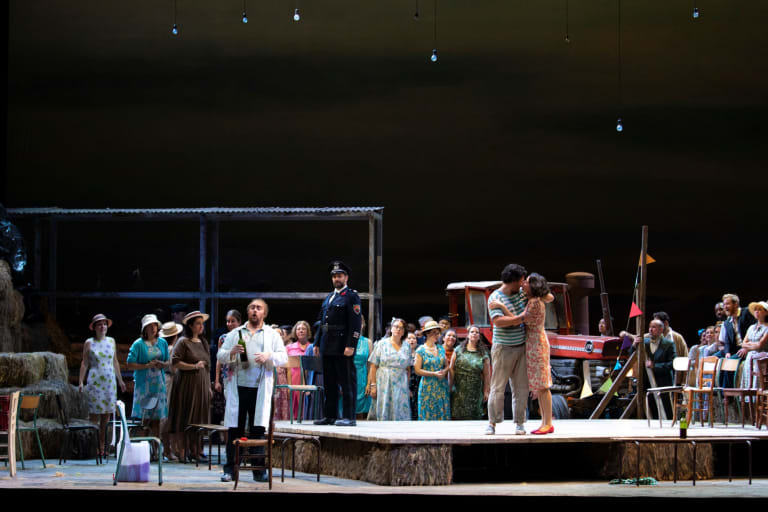 5/22 :
L'Élixir d'amour (season 18/19) - Gabriele Viviani (Il Dottor Dulcamara), Étienne Dupuis (Belcore), Vittorio Grigolo (Nemorino), Lisette Oropesa (Adina)
© Guergana Damianova / OnP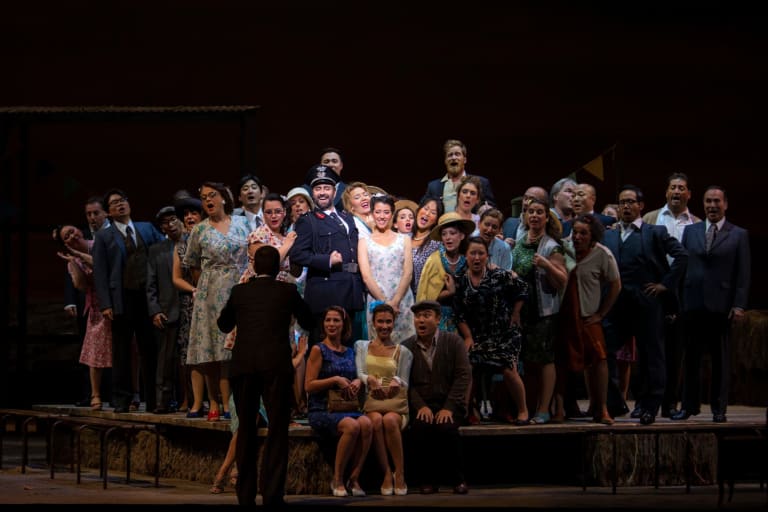 6/22 :
L'Élixir d'amour (season 18/19) - Adriana Gonzalez (Giannetta), Étienne Dupuis (Belcore), Lisette Oropesa (Adina)
© Guergana Damianova / OnP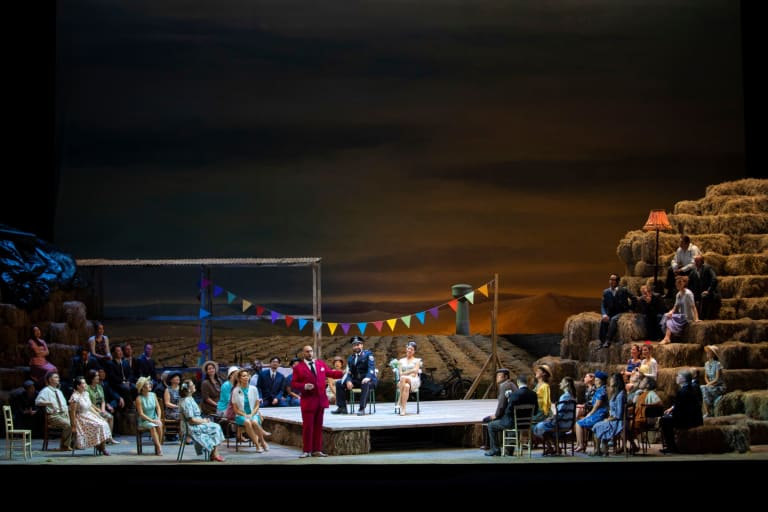 7/22 :
L'Élixir d'amour (season 18/19) - Gabriele Viviani (Il Dottor Dulcamara), Étienne Dupuis (Belcore), Lisette Oropesa (Adina)
© Guergana Damianova / OnP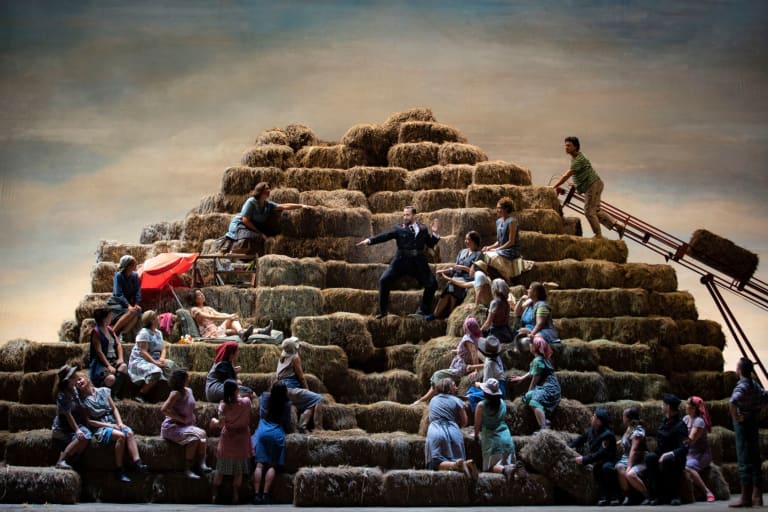 8/22 :
L'Élixir d'amour (season 18/19) - Lisette Oropesa (Adina), Étienne Dupuis (Belcore)
© Guergana Damianova / OnP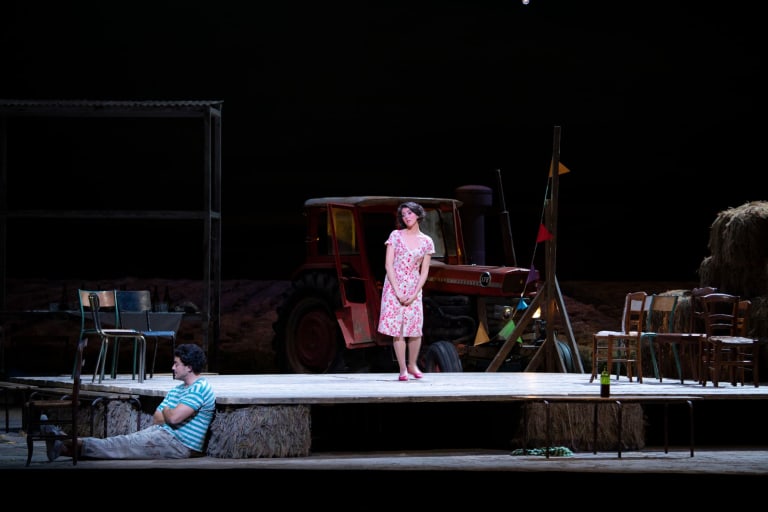 9/22 :
L'Élixir d'amour (season 18/19) - Vittorio Grigolo (Nemorino), Lisette Oropesa (Adina)
© Guergana Damianova / OnP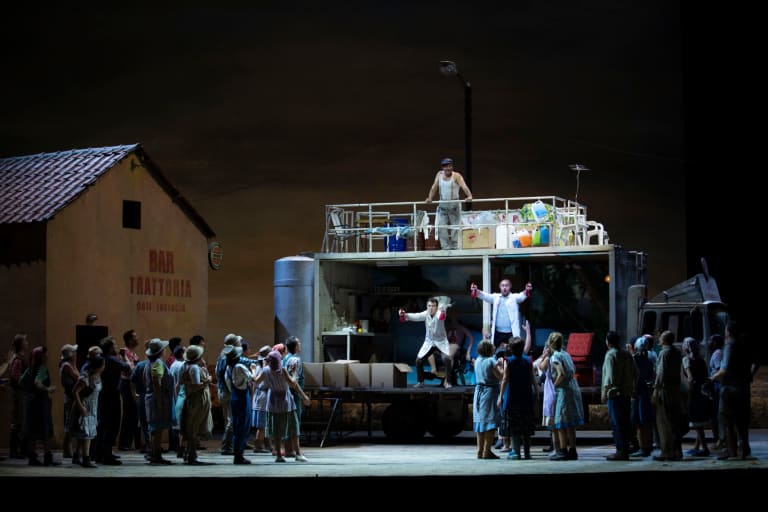 10/22 :
L'Élixir d'amour (season 18/19) - Gabriele Viviani (Il Dottor Dulcamara)
© Guergana Damianova / OnP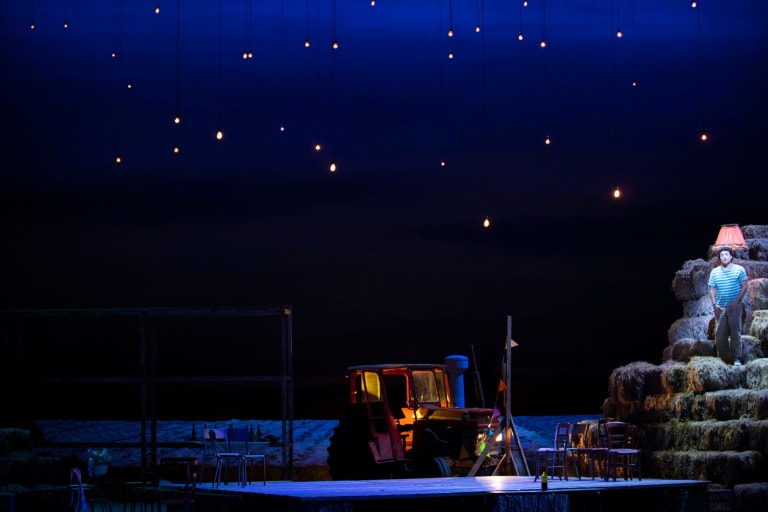 11/22 :
L'Élixir d'amour (season 18/19) - Vittorio Grigolo (Nemorino)
© Guergana Damianova / OnP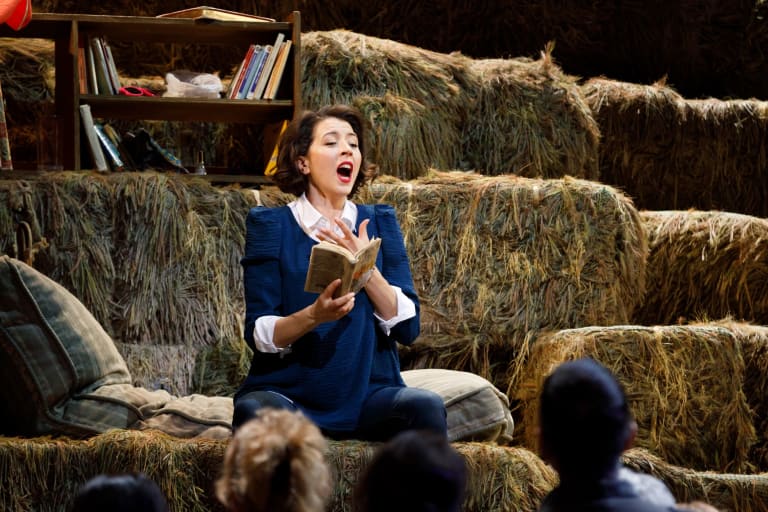 12/22 :
L'Élixir d'amour in rehearsal (season 18/19)
© Elena Bauer / OnP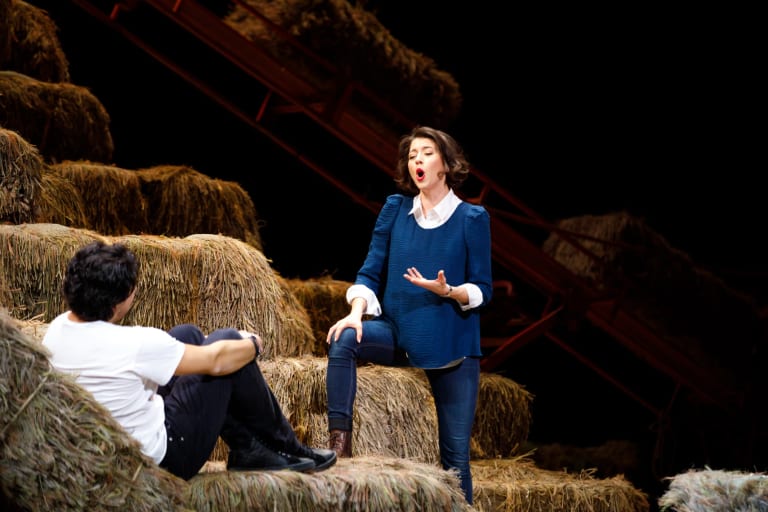 13/22 :
L'Élixir d'amour in rehearsal (season 18/19)
© Elena Bauer / OnP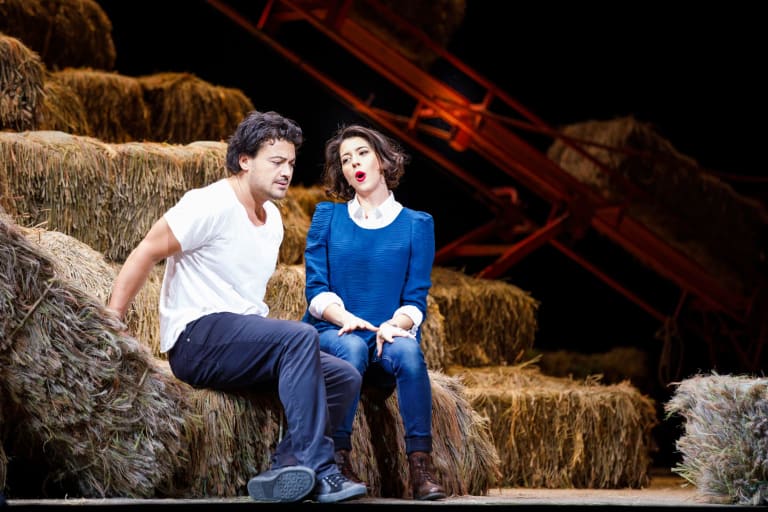 14/22 :
L'Élixir d'amour in rehearsal (season 18/19)
© Elena Bauer / OnP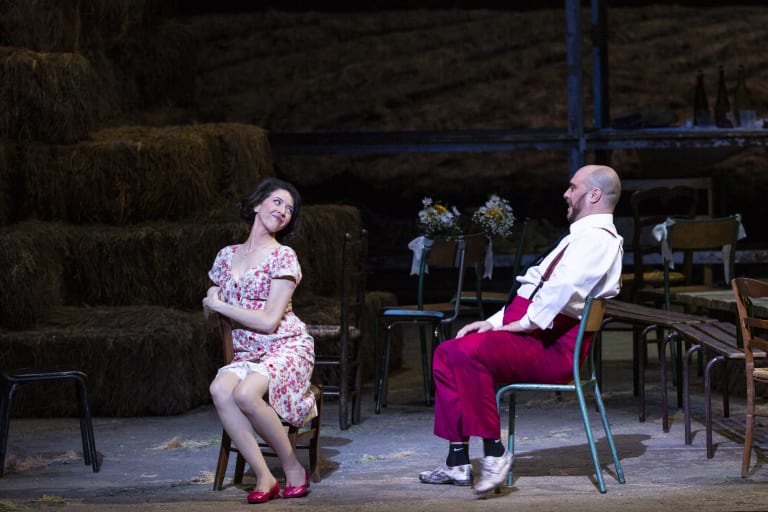 15/22 :
L'Élixir d'amour in rehearsal (season 18/19)
© Guergana Damianova / OnP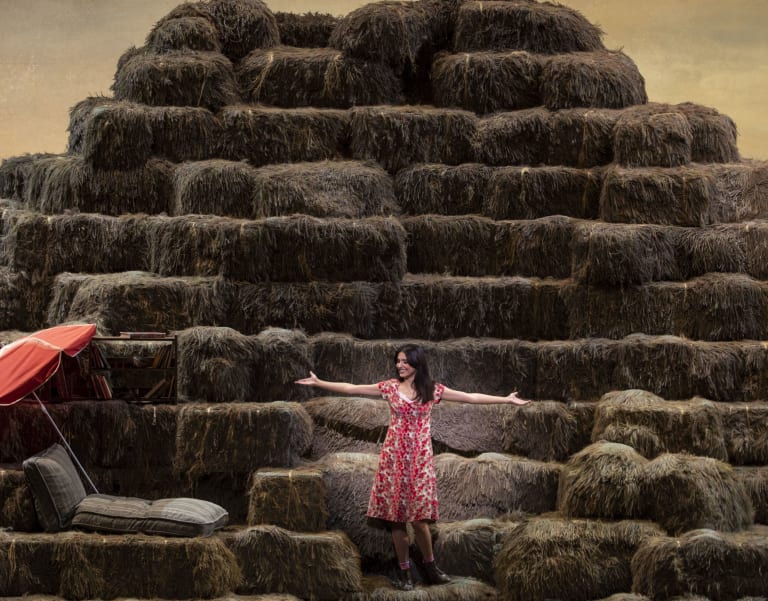 16/22 :
L'Elixir d'amour (Saison 18/19)
© Guergana Damianova / OnP
17/22 :
L'Elixir d'amour (Saison 18/19)
© Guergana Damianova / OnP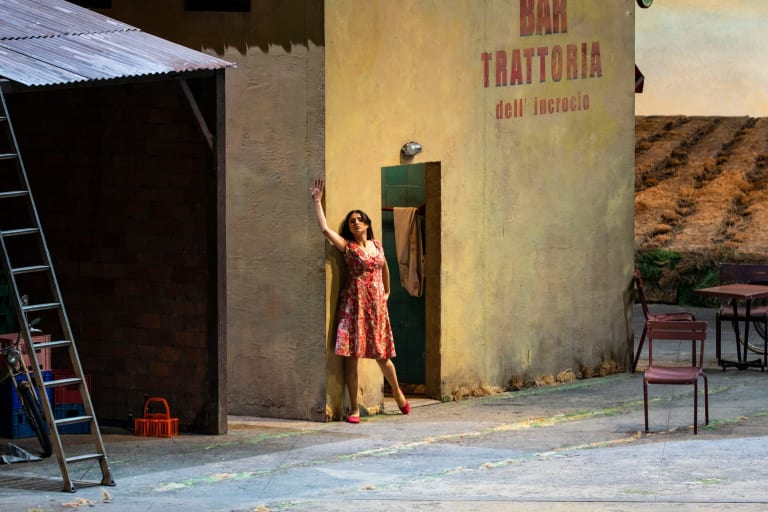 18/22 :
L'Elixir d'amour (Saison 18/19)
© Guergana Damianova / OnP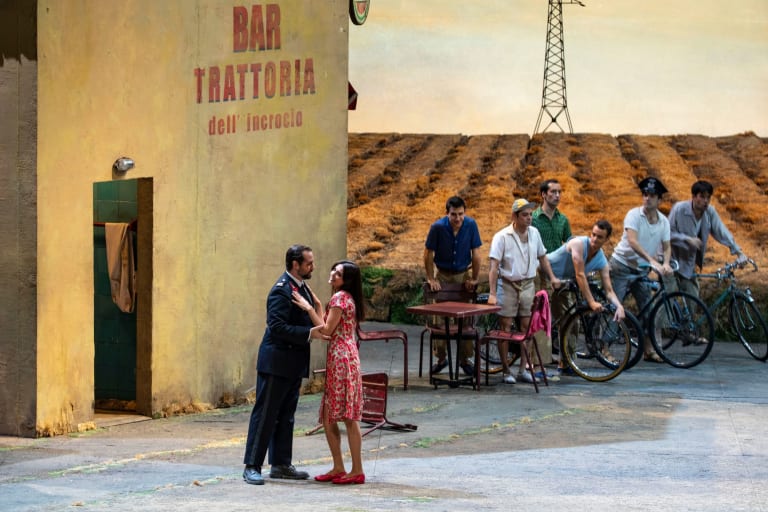 19/22 :
L'Elixir d'amour (Saison 18/19)
© Guergana Damianova / OnP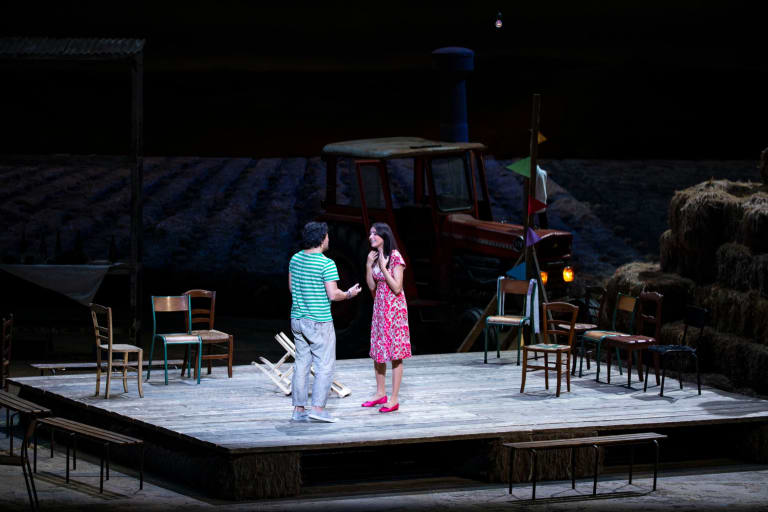 20/22 :
L'Elixir d'amour (Saison 18/19)
© Guergana Damianova / OnP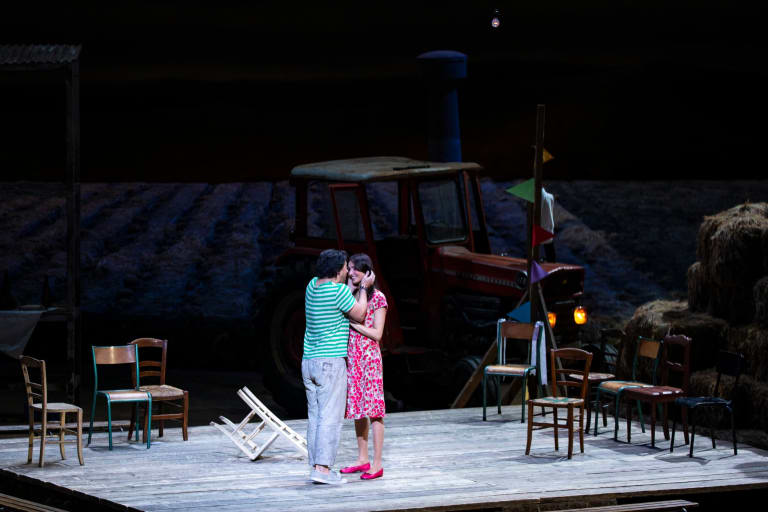 21/22 :
L'Elixir d'amour (Saison 18/19)
© Guergana Damianova / OnP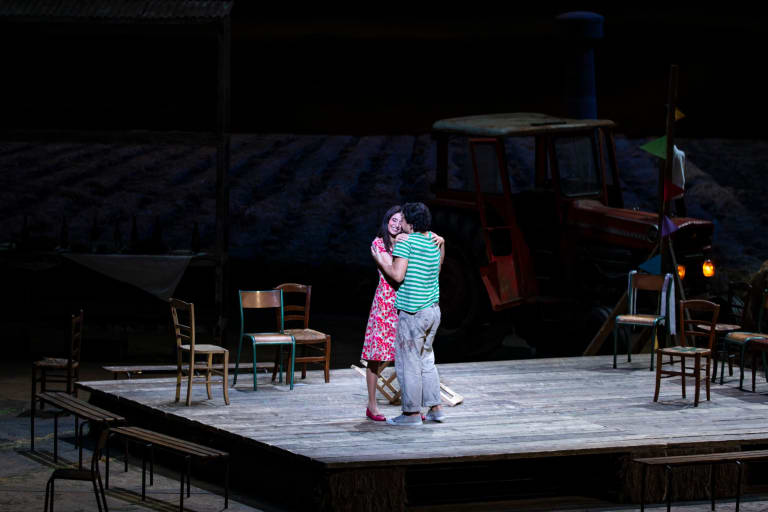 22/22 :
L'Elixir d'amour (Saison 18/19)
© Guergana Damianova / OnP
1/5 :
L'Elisir d'amore - Trailer
2/5 :
L'Elisir d'amore - "Una furtiva lagrima" (Vittorio Grigolo)
3/5 :
L'Elisir d'amore by Gaetano Donizetti (Lisette Oropesa & Gabriele Viviani)
4/5 :
L'Elisir d'amore by Gaetano Donizetti (Lisette Oropesa & Vittorio Grigolo)
5/5 :
L'Elisir d'amore by Gaetano Donizetti (Gabriele Viviani)
Audio clips
L'Élixir d'amour (Saison 18/19)- Acte III - Lisette Oropesa, Gabriele Viviani
L'Élixir d'amour (Saison 18/19) - Acte I (Lisette Oropesa, Vittoro Grigolo)
L'Élixir d'amour (Saison 18/19)- Adriana Gonzalez et Choeurs
L'Élixir d'amour (Saison 18/19) - Acte II - Vittoro Grigolo
Media coverage
La production de prend pas une ride

Classica, 26 janvier 2016

Les décors de Chantal Thomas sont parfaitement sentis et utilisés.

Chantal Cazaux, ASOpera, 10 novembre 2015

Une soirée d'une folle gaité

Valeurs Actuelles, 12 novembre 2015