La Forza del destino
Opera Giuseppe Verdi
Opéra Bastille - from 06 June to 09 July 2019
Language : Italian
Surtitle : French / English
Opening nith : 6 June 2019
About
In few words:
When the curtain rises, Don Alvaro is about to flee with Leonora. Alas, the two lovers are caught in the act by Leonora's father. Alvaro throws his pistols to the ground but one of them goes off and kills the father. The force of destiny is pitiless and laughs at the fates of men. A grand fresco abounding in dramatic twists, La Forza del destino is also a work deeply rooted in its own time. In 1861, Verdi agreed to stand for parliament to pursue his political ideals. However, the Risorgimento was floundering and the composer fell prey to doubt. His dark melancholy suffuses "La Forza". The opera becomes a place where dreams are shattered against the wall of reality but where a fragile song of hope of enrapturing beauty is to be heard.
Opening

First part

80 mn

Intermission

30 mn

Second part

60 mn

Intermission

20 mn

Third part

40 mn

End
La Forza del destino

Opera in four acts (1862)

Libretto :

Francesco Maria Piave

Collaboration to the choreograhy :

Paolo Ferri

Il Marchese di Calatrava :
Whether you're a member of Arop or not, the friends of the Opera can reserve seats for you on all performance dates, including those not yet open for sale and those announced as sold out.
Gallery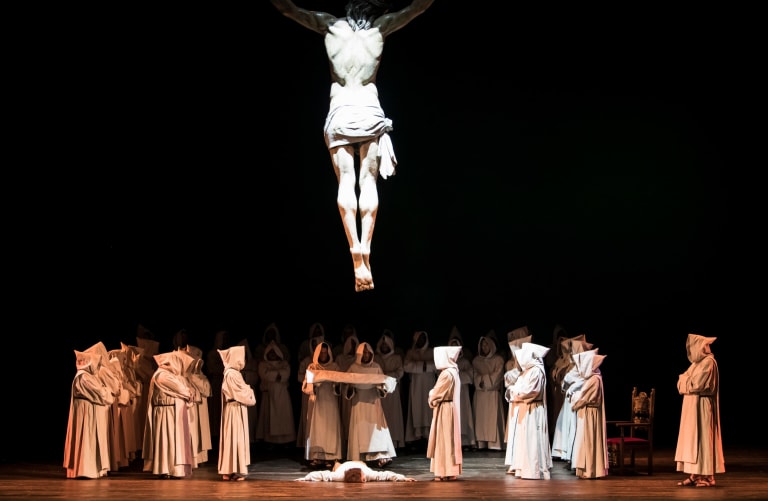 1/19 :
La Force du destin (saison 18/19)
© Julien Benhamou / OnP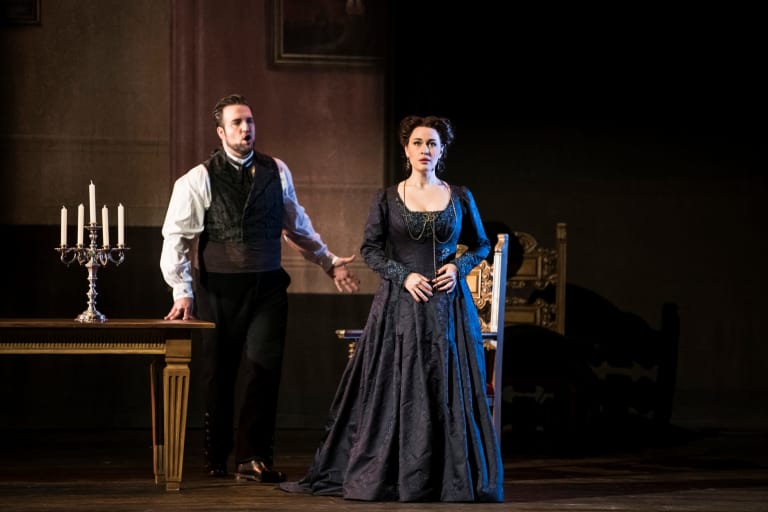 2/19 :
La Force du destin (saison 18/19) - Brian Jagde (Don Alvaro), Elena Stikhina (Donna Leonora)
© Julien Benhamou / OnP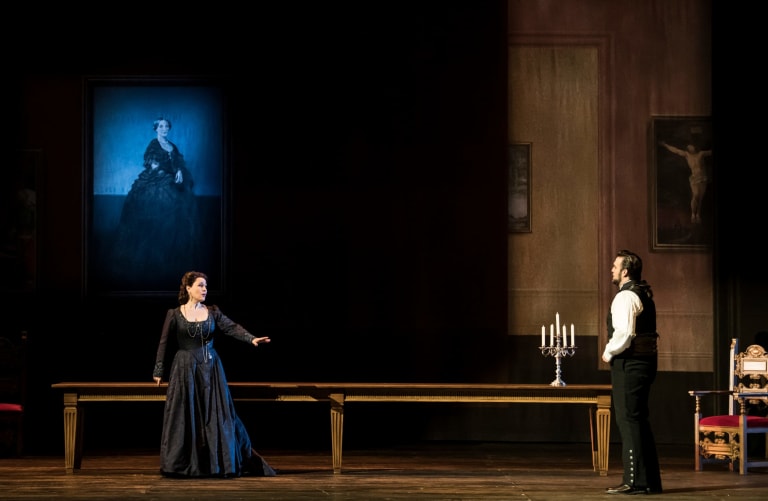 3/19 :
La Force du destin (saison 18/19) - Elena Stikhina (Donna Leonora), Brian Jagde (Don Alvaro)
© Julien Benhamou / OnP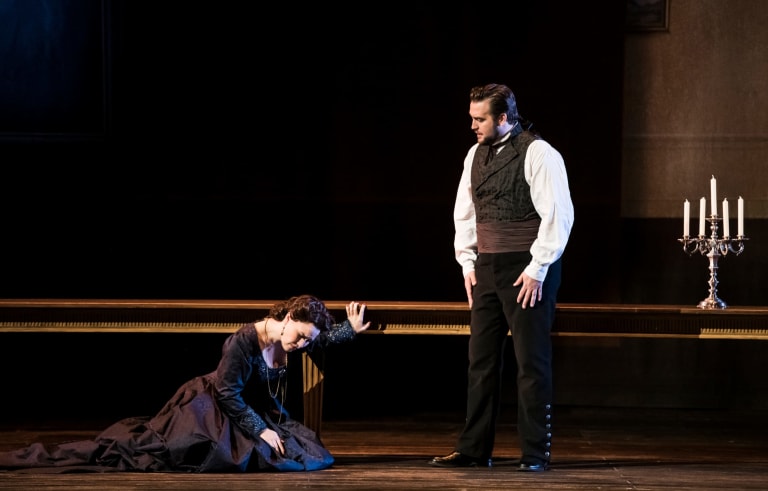 4/19 :
La Force du destin (saison 18/19) - Elena Stikhina (Donna Leonora), Brian Jagde (Don Alvaro)
© Julien Benhamou / OnP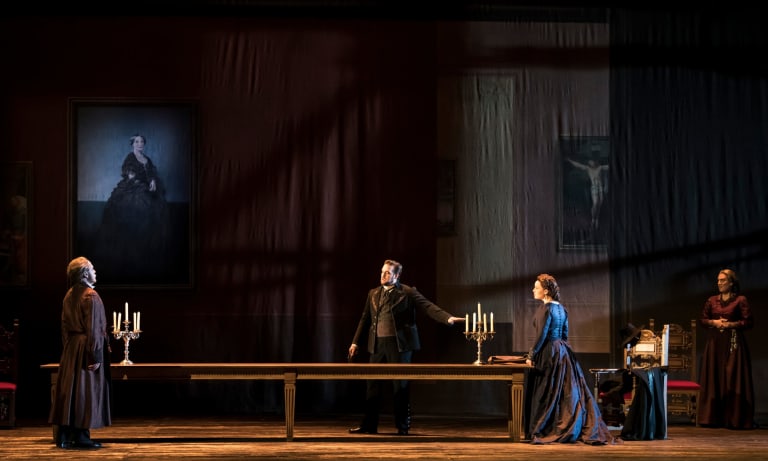 5/19 :
La Force du destin (saison 18/19) - Carlo Cigni (Il Marchese di Calatrava), Brian Jagde (Don Alvaro), Elena Stikhina (Donna Leonora)
© Julien Benhamou / OnP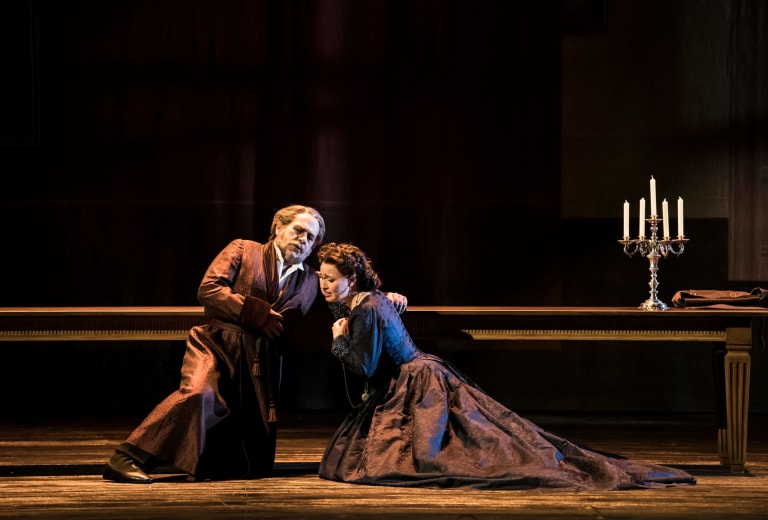 6/19 :
La Force du destin (saison 18/19) - Carlo Cigni (Il Marchese di Calatrava), Elena Stikhina (Donna Leonora)
© Julien Benhamou / OnP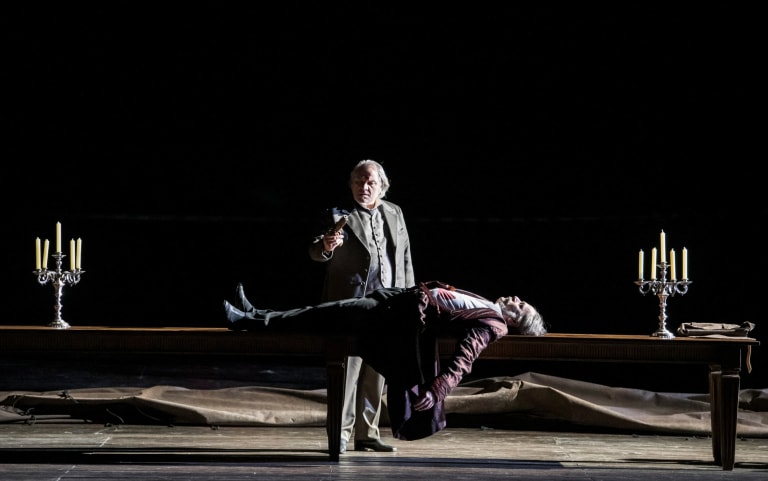 7/19 :
La Force du destin (saison 18/19) - Željko Lučić (Don Carlo di Vargas), Carlo Cigni (Il Marchese di Calatrava)
© Julien Benhamou / OnP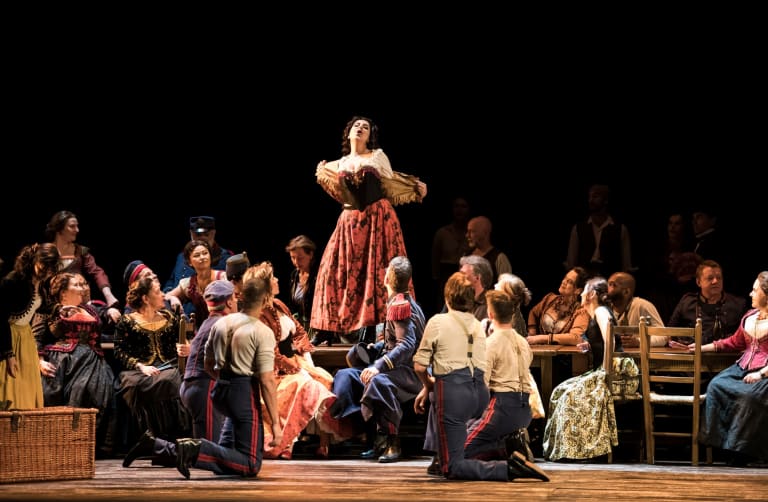 8/19 :
La Force du destin (saison 18/19) - Varduhi Abrahamyan (Preziosilla)
© Julien Benhamou / OnP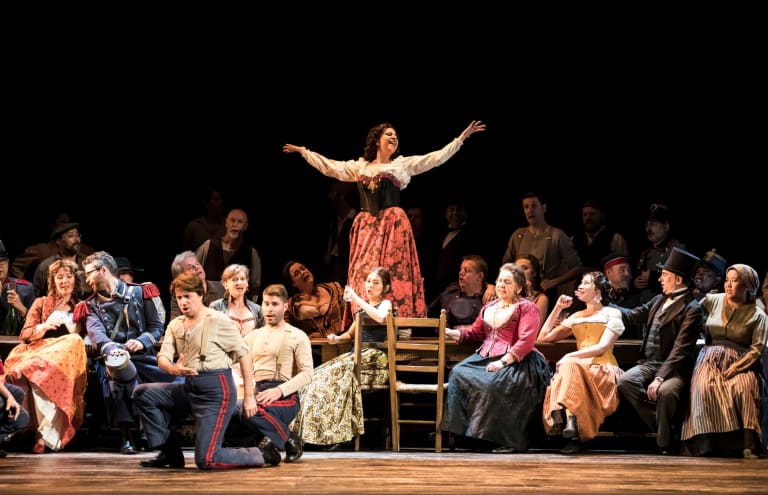 9/19 :
La Force du destin (saison 18/19) - Varduhi Abrahamyan (Preziosilla)
© Julien Benhamou / OnP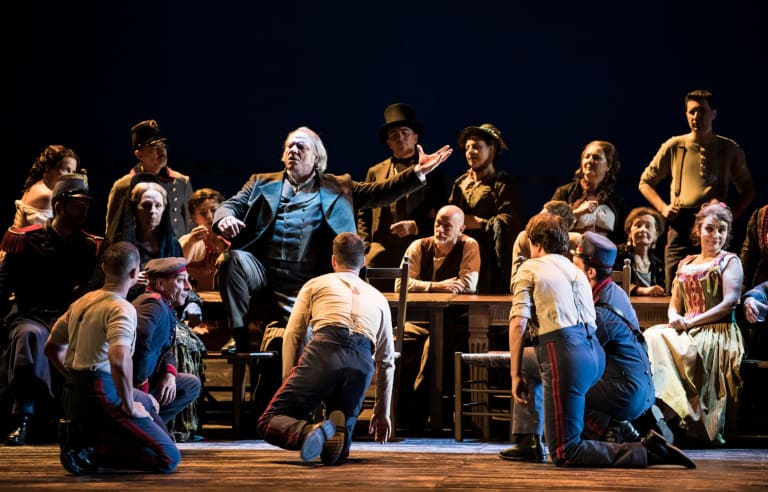 10/19 :
La Force du destin (saison 18/19) - Željko Lučić (Don Carlo di Varga)
© Julien Benhamou / OnP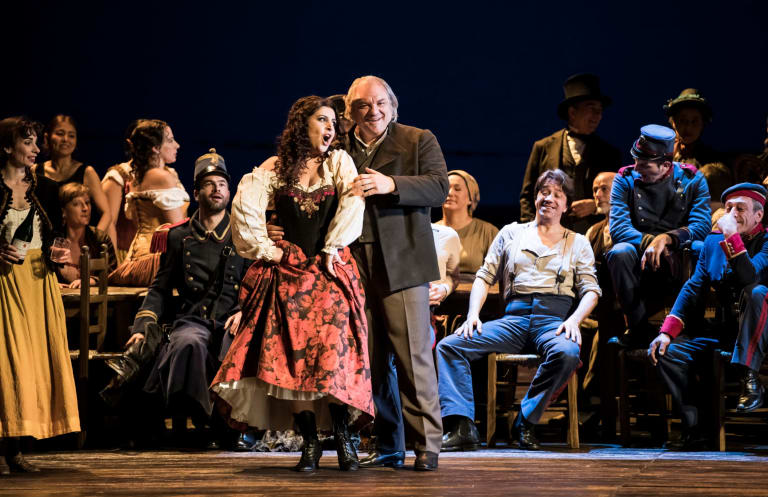 11/19 :
La Force du destin (saison 18/19) - Varduhi Abrahamyan (Preziosilla), Željko Lučić (Don Carlo di Varga)
© Julien Benhamou / OnP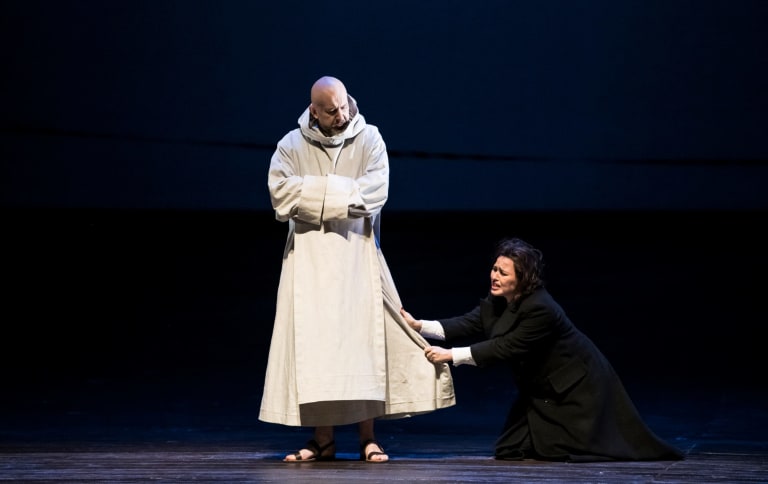 12/19 :
La Force du destin (saison 18/19) - Rafal Siwek (Padre Guardiano), Elena Stikhina (Donna Leonora)
© Julien Benhamou / OnP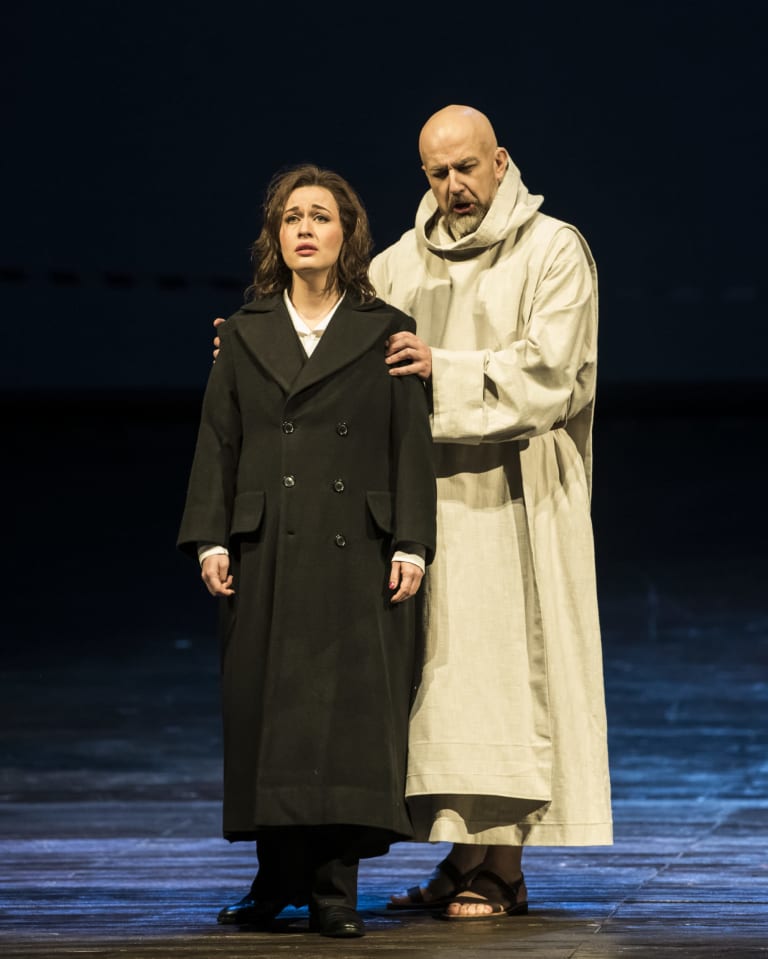 13/19 :
La Force du destin (saison 18/19) - Elena Stikhina (Donna Leonora), Rafal Siwek (Padre Guardiano)
© Julien Benhamou / OnP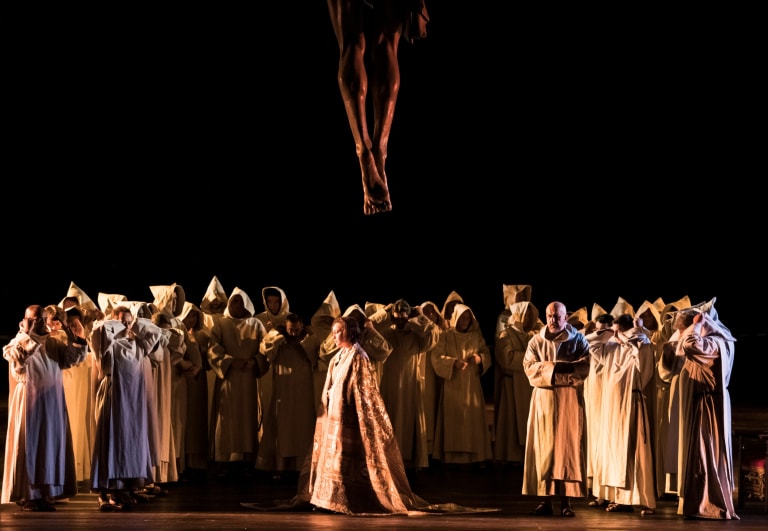 14/19 :
La Force du destin (saison 18/19) - Elena Stikhina (Donna Leonora)
© Julien Benhamou / OnP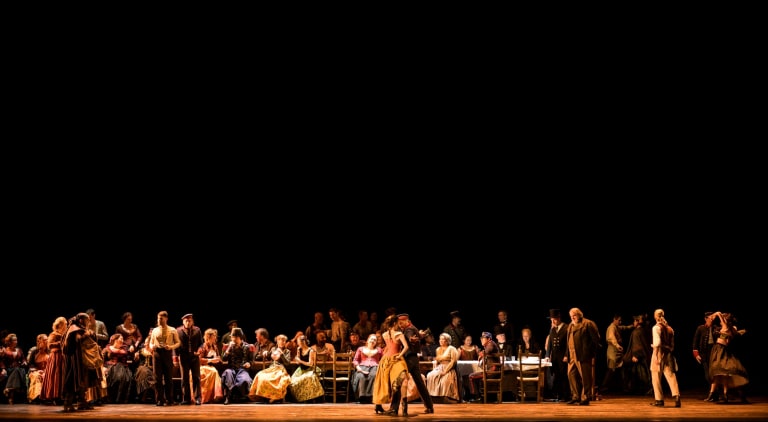 15/19 :
La Force du destin (saison 18/19)
© Julien Benhamou / OnP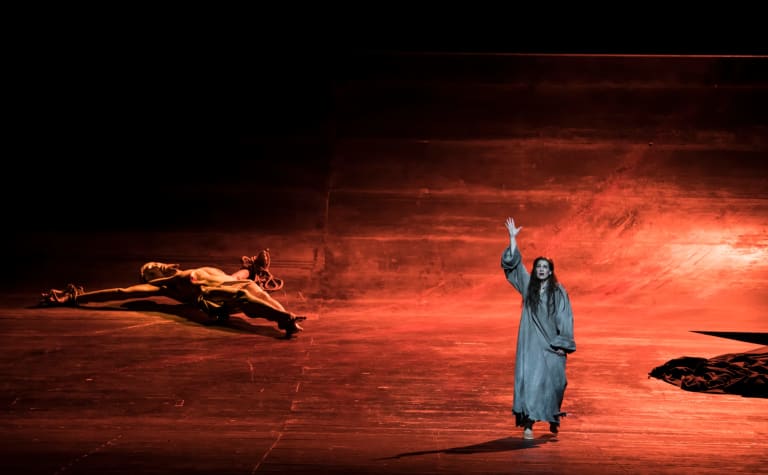 16/19 :
La Force du destin (saison 18/19) - Anja Harteros
© Julien Benhamou / OnP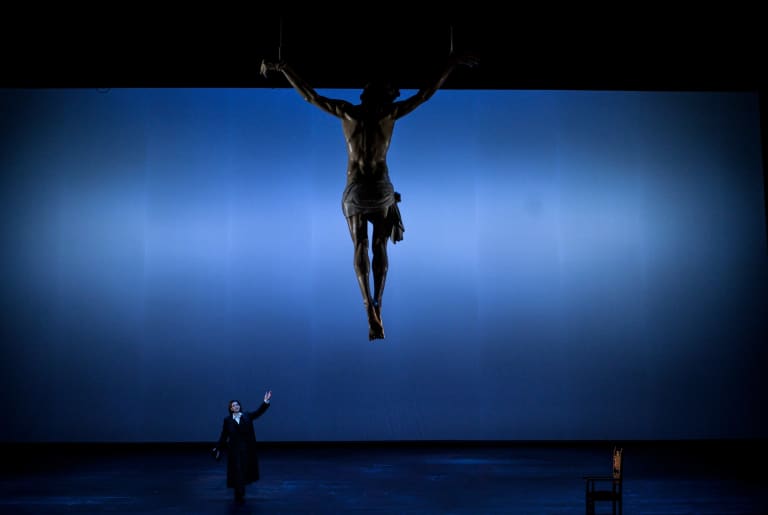 17/19 :
La Force du destin (saison 18/19) - Anja Harteros
© Julien Benhamou / OnP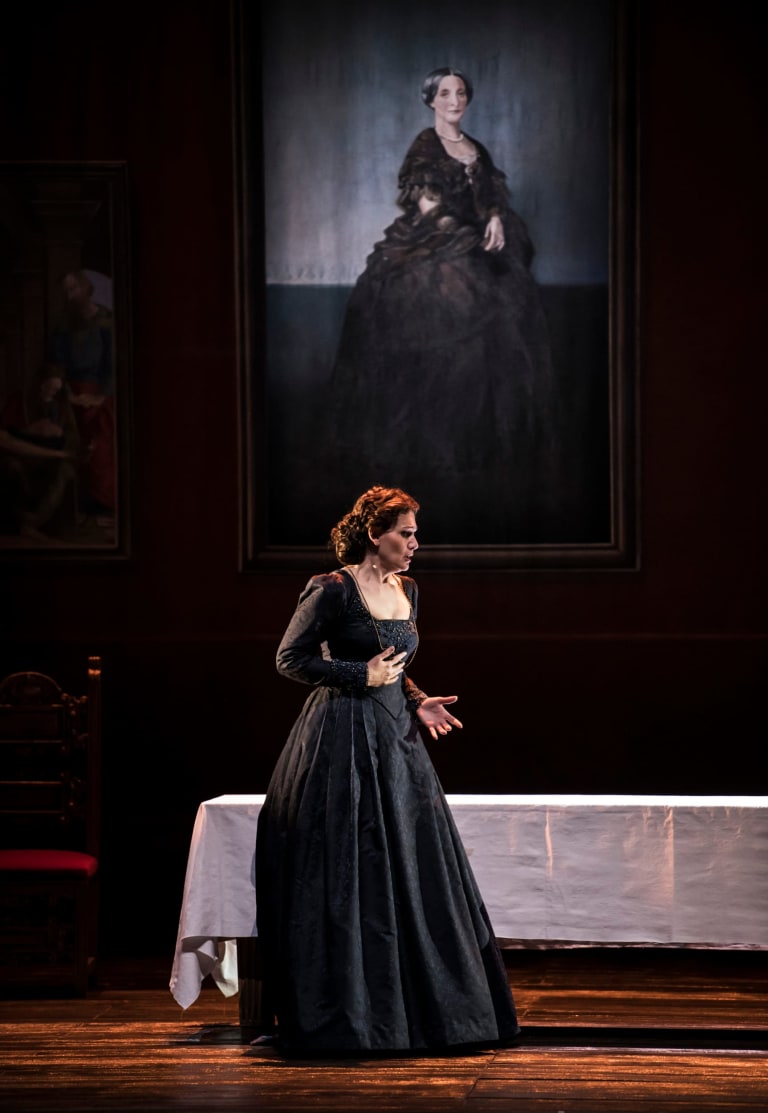 18/19 :
La Force du destin (saison 18/19) - Anja Harteros
© Julien Benhamou / OnP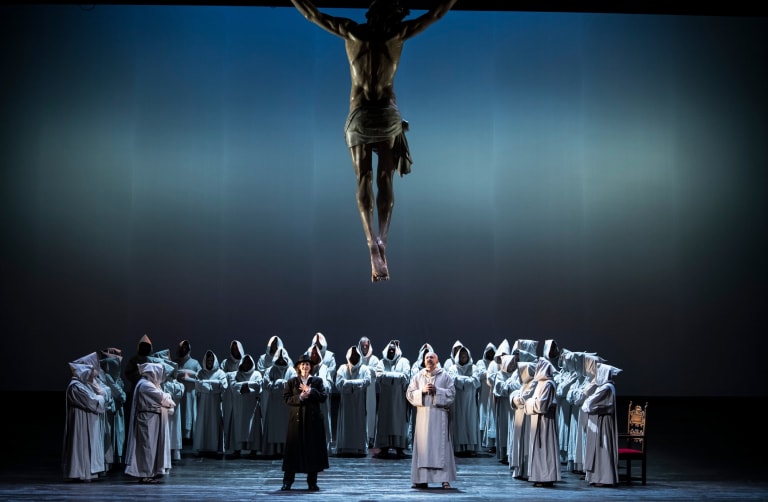 19/19 :
La Force du destin (saison 18/19) - Anja Harteros
© Julien Benhamou / OnP
1/4 :
La Forza del destino by Giuseppe Verdi (Varduhi Abrahamyan)
2/4 :
La Forza del destino by Giuseppe Verdi (Brian Jagde & Željko Lučić)
3/4 :
La Forza del destino by Giuseppe Verdi (Željko Lučić)
4/4 :
La Forza del destino - Trailer
Audio clips
La Force du destin (saison 18/19) - Acte 3 - B. Jagde, Z. Lučić
La Force du destin (saison 18/19)- Acte 3 - B. Jagde, Z. Lučić