Don Pasquale
Opera Gaetano Donizetti
Palais Garnier - from 22 March to 16 April 2019
Opening night : 22 March 2019
About
In few words:
Don Pasquale, an old greybeard, decides to take a wife in order to overturn his nephew Ernesto's plans. Ernesto, however, with the help of Doctor Malatesta, undertakes to ensnare Don Pasquale in the meshes of his own trap, entrusting the role of bride-to-be to Norina, his own betrothed. Docile, then intractable, Norina excels in playing at false appearances. The conflict between the two generations smoulders and stokes the comedy whilst producing an undercurrent of wistful yearning. With sincerity and dramatic profundity, Damiano Michieletto opens a pathway to the heart of an apparently light-hearted work, renowned as the apotheosis of opera buffa.
Characters
Don Pasquale: A rich old bachelor who decides to marry at the last minute in order to deprive his nephew of his inheritance.
Ernesto: Don Pasquale's nephew who is in love with Norina.
Norina: A penniless young woman who, under the pseudonym of Sofronia, pretends to be Don Pasquale's wife.
Doctor Malatesta: A friend of the family and an ally of Ernesto and Norina, he is the mastermind of the plan to fool Don Pasquale.
Opening

First part

80 mn

Intermission

30 mn

Second part

45 mn

End
Don Pasquale

Opera in three acts

Libretto :

Giovanni Ruffini
Whether you're a member of Arop or not, the friends of the Opera can reserve seats for you on all performance dates, including those not yet open for sale and those announced as sold out.
Gallery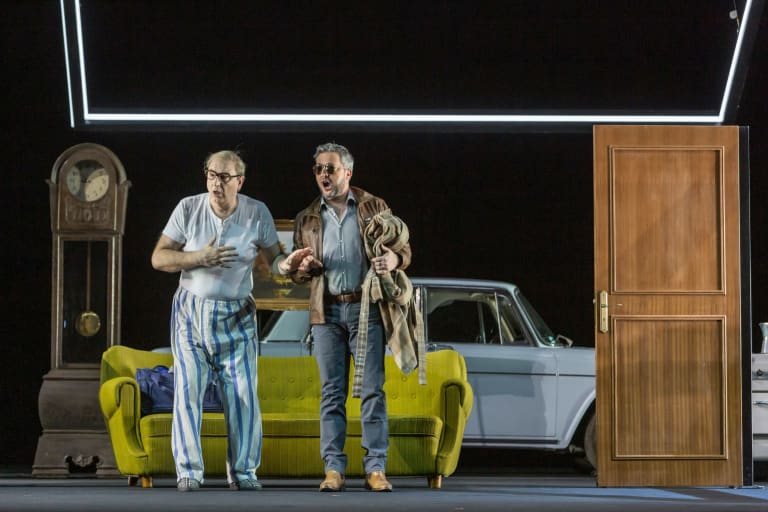 1/13 :
Don Pasquale en répétition (saison 18/19) - Michele Pertusi (Don Pasquale), Christian Senn (Dottor Malatesta)
© Sébastien Mathé / OnP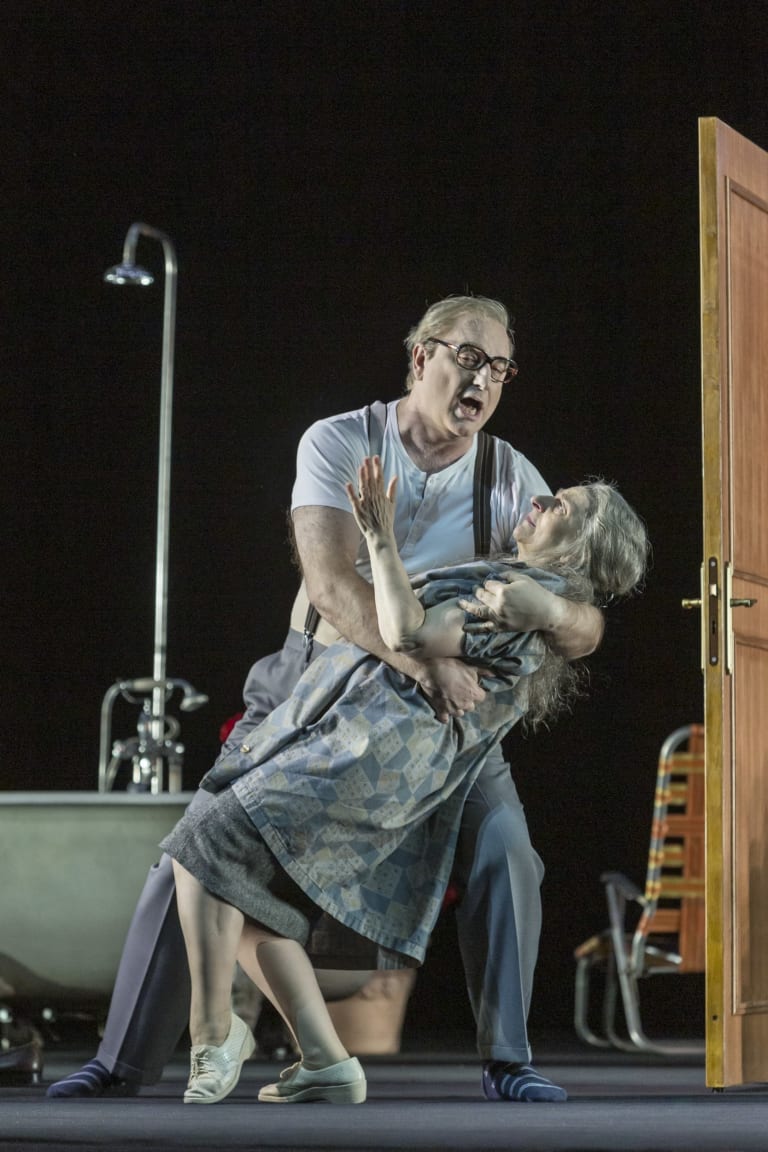 2/13 :
Don Pasquale en répétition (saison 18/19) - Michele Pertusi (Don Pasquale)
© Sébastien Mathé / OnP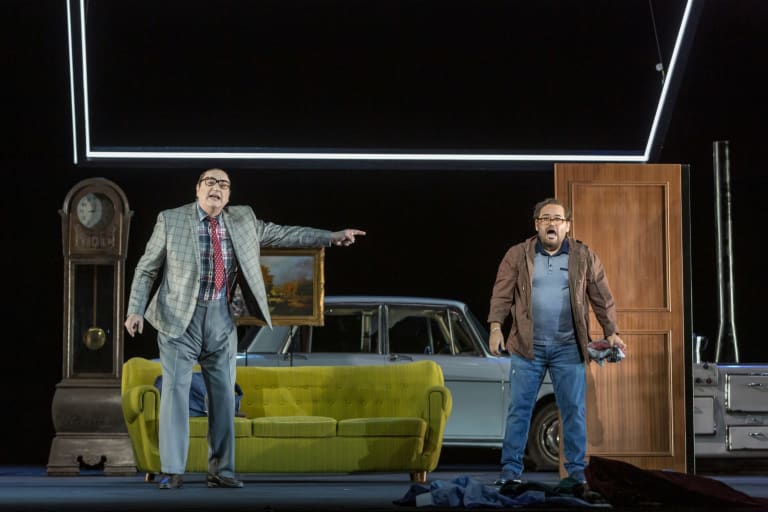 3/13 :
Don Pasquale en répétition (saison 18/19) - Michele Pertusi (Don Pasquale), Javier Camarena (Ernesto)
© Sébastien Mathé / OnP
4/13 :
Don Pasquale en répétition (saison 18/19) - Christian Senn (Dottor Malatesta), Pretty Yende (Norina)
© Sébastien Mathé / OnP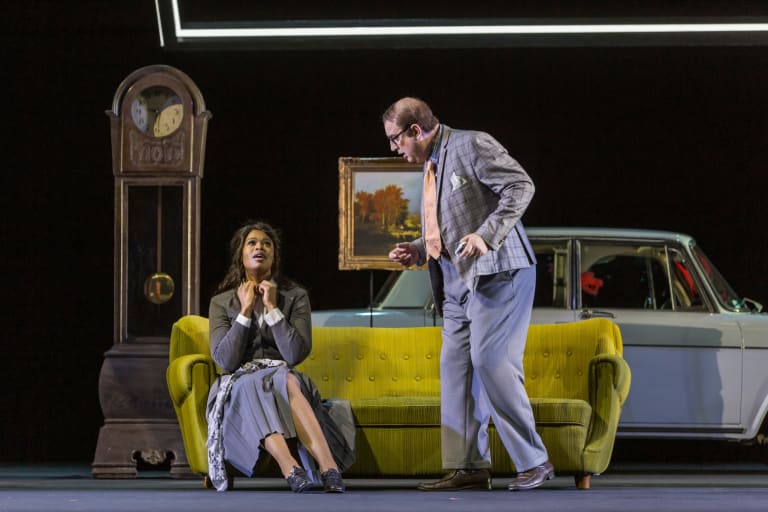 5/13 :
Don Pasquale en répétition (saison 18/19) - Pretty Yende (Norina), Michele Pertusi (Don Pasquale)
© Sébastien Mathé / OnP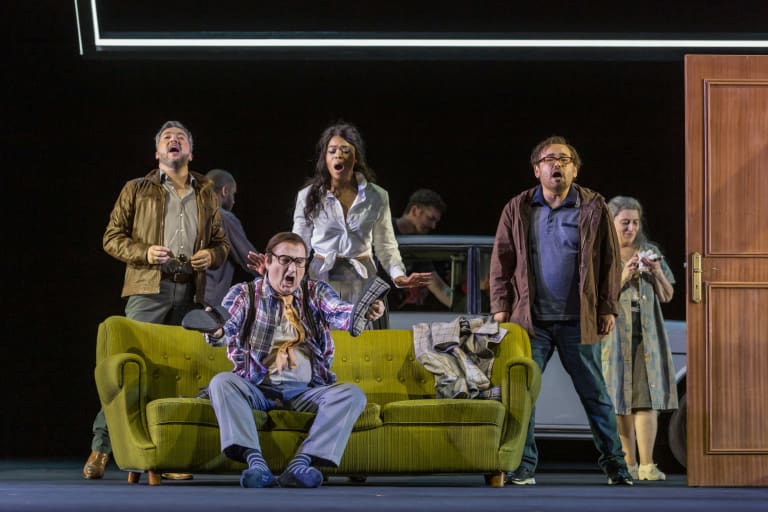 6/13 :
Don Pasquale en répétition (saison 18/19) - Christian Senn (Dottor Malatesta), Michele Pertusi (Don Pasquale), Pretty Yende (Norina), Javier Camarena (Ernesto)
© Sébastien Mathé / OnP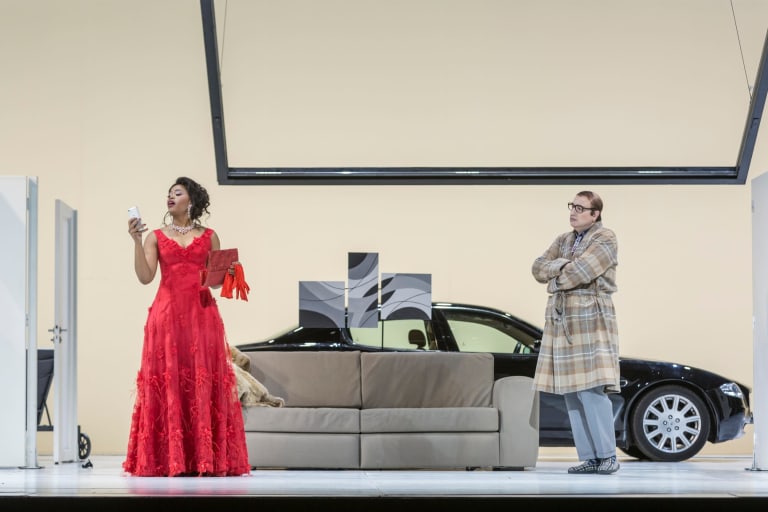 7/13 :
Don Pasquale en répétition (saison 18/19) - Michele Pertusi (Don Pasquale), Pretty Yende (Norina)
© Sébastien Mathé / OnP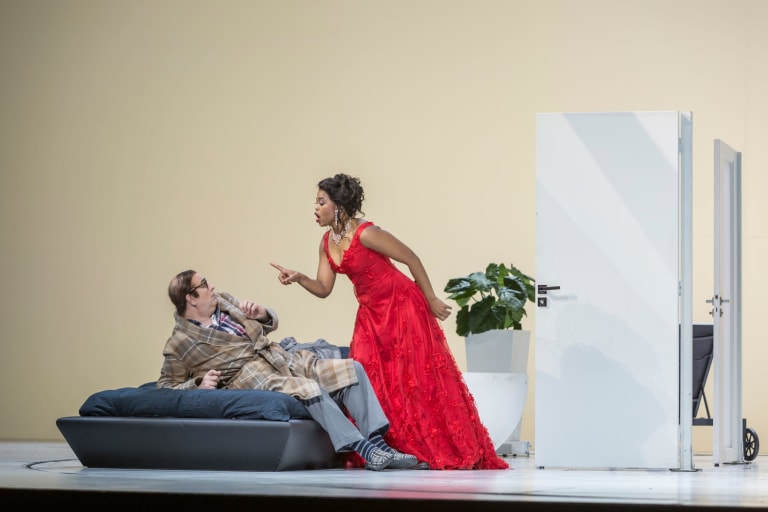 8/13 :
Don Pasquale en répétition (saison 18/19) - Michele Pertusi (Don Pasquale), Pretty Yende (Norina)
© Sébastien Mathé / OnP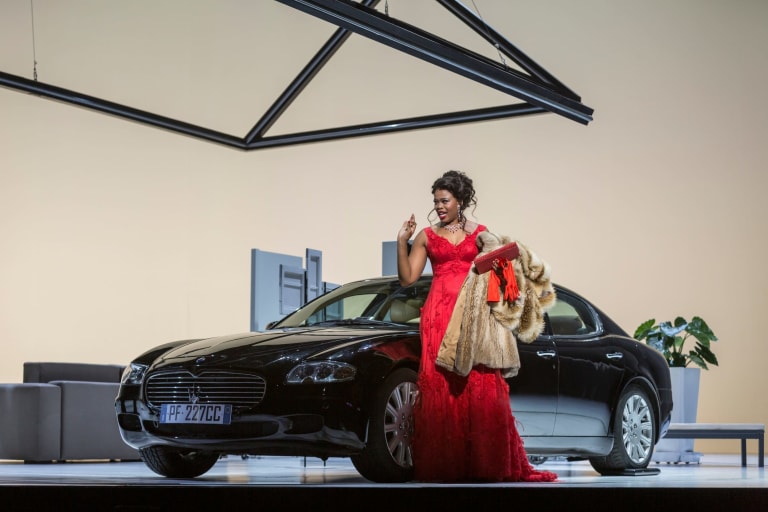 9/13 :
Don Pasquale en répétition (saison 18/19) - Pretty Yende (Norina)
© Sébastien Mathé / OnP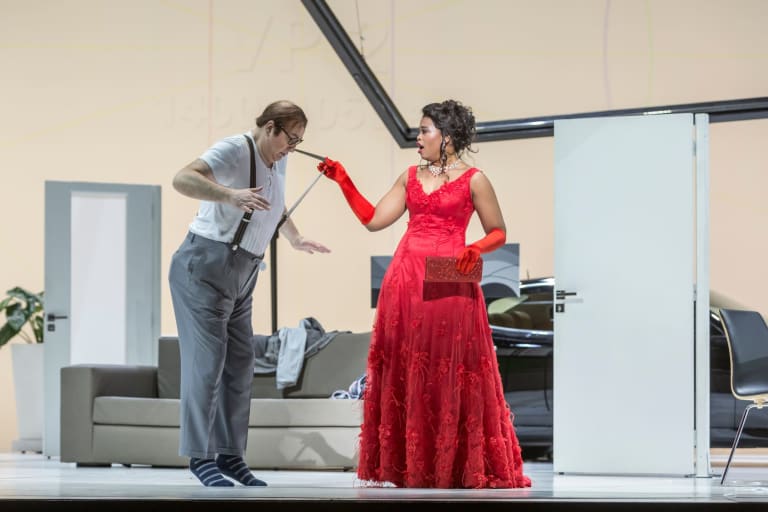 10/13 :
Don Pasquale en répétition (saison 18/19) - Michele Pertusi (Don Pasquale), Pretty Yende (Norina)
© Sébastien Mathé / OnP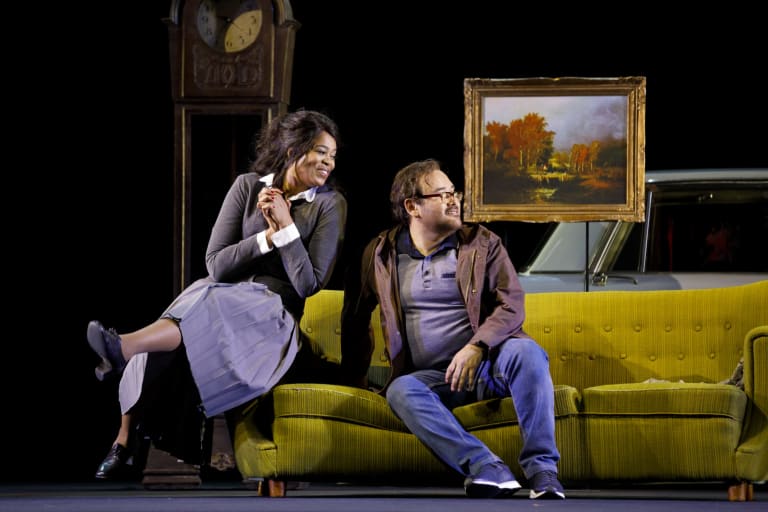 11/13 :
Don Pasquale (saison 18/19)
© Elena Bauer / OnP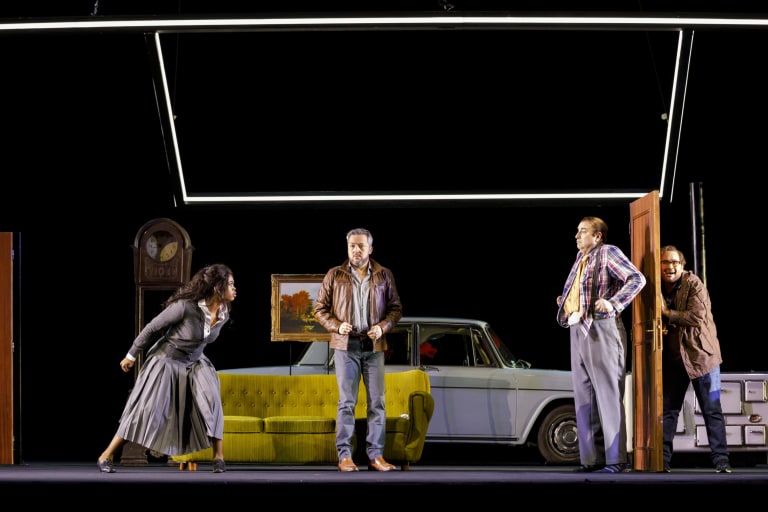 12/13 :
Don Pasquale (saison 18/19)
© Elena Bauer / OnP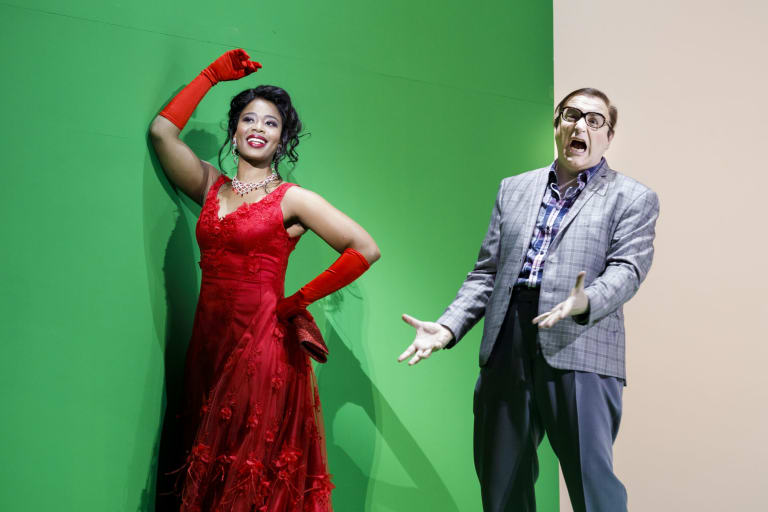 13/13 :
Don Pasquale (saison 18/19)
© Elena Bauer / OnP
1/6 :
Don Pasquale by Gaetano Donizetti (Pretty Yende)
2/6 :
Don Pasquale by Gaetano Donizetti (Javier Camarena)
3/6 :
Don Pasquale by Gaetano Donizetti (Pretty Yende & Javier Camarena)
4/6 :
Don Pasquale by Gaetano Donizetti (Michele Pertusi)
5/6 :
Lumière sur : Les coulisses de Don Pasquale #shorts #ParisOpera #opera #donizetti
6/6 :
Interview with bass Michele Pertusi
Audio clips
Don Pasquale (saison 18/19)- Christian Senn (Dottor Malatesta), Michele Pertusi (Don Pasquale)
Don Pasquale (saison 18/19) - Pretty Yende
Don Pasquale (saison 18/19)- Javier Camarena (Ernesto)
Don Pasquale (saison 18/19)- Michele Pertusi (Don Pasquale)
Media coverage
Damiano Michieletto offre à Don Pasquale une entrée au répertoire digne des ors du Palais Garnier.

Marie-Aude Roux, Le Monde, 13/06/2018

Abattage scénique, richesse du timbre, puissance de la projection, le Français remportera même la bataille de barytons du fameux duo de l'acte III avec Don Pasquale.

Marie-Aude Roux, Le Monde, 13/06/2018