The magic flute
Opera Wolfgang Amadeus Mozart
Opéra Bastille - from 27 April to 15 June 2019
Language : German
Surtitle : French / English
Opening night : 27 April 2019
About
In few words:
Mozart's last opera can be seen as a marvellous tale for children or as an ardent meditation on human existence. A prince from a far-off land on a quest to find a slightly suicidal princess encounters a giant snake and a swaggering bird catcher, the Queen of the Night and a mysterious High Priest imposing strange rites of passage… Drawing inspiration from the words of the composer in a letter to his father, the director Robert Carsen provides an elegant and sober Magic Flute, a dark jewel that conquers Death and makes it "our best friend", – a source of reassurance and consolation.
Opening

First part

70 mn

Intermission

30 mn

Second part

85 mn

End
Die Zauberflöte

Opera in two acts (1791)

Libretto :

Emanuel Schikaneder

Erster Geharnischter Mann :

Zweitter Geharnischter Mann :

Solistes des Aurelius Sängerknaben Calw
Whether you're a member of Arop or not, the friends of the Opera can reserve seats for you on all performance dates, including those not yet open for sale and those announced as sold out.
Gallery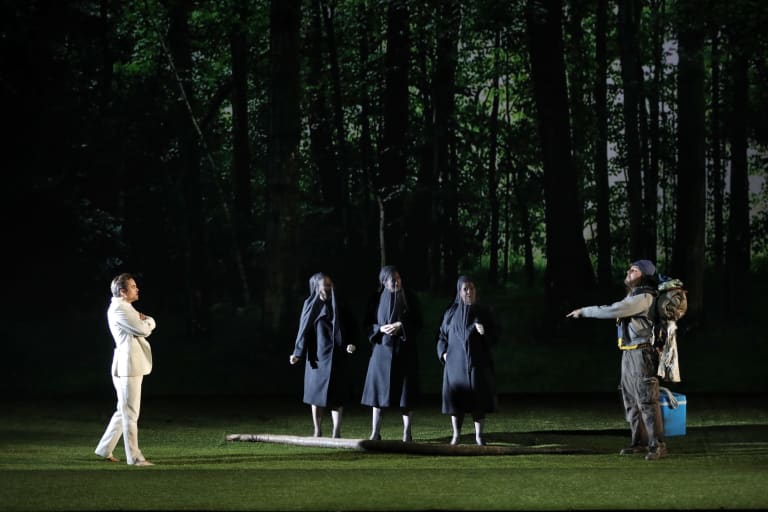 1/32 :
La Flûte Enchantée (saison 18/19) - Julien Behr (Tamino), Chiara Skerath (Première dame), Julie Robard‑Gendre (Deuxième dame), Élodie Méchain (Troisième dame), Florian Sempey (Papageno)
© Svetlana Loboff / OnP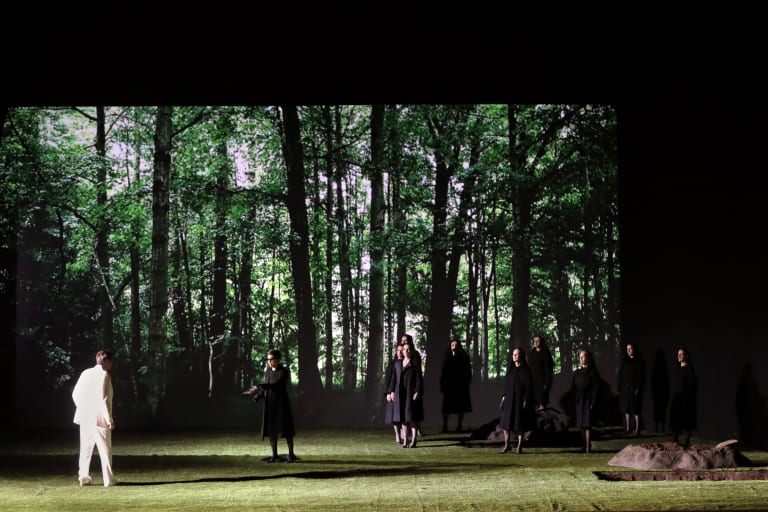 2/32 :
La Flûte Enchantée (saison 18/19) - Julien Behr (Tamino), Jodie Devos (Reine de la nuit), Chiara Skerath (Première dame), Julie Robard‑Gendre (Deuxième dame), Élodie Méchain (Troisième dame), Chœur
© Svetlana Loboff / OnP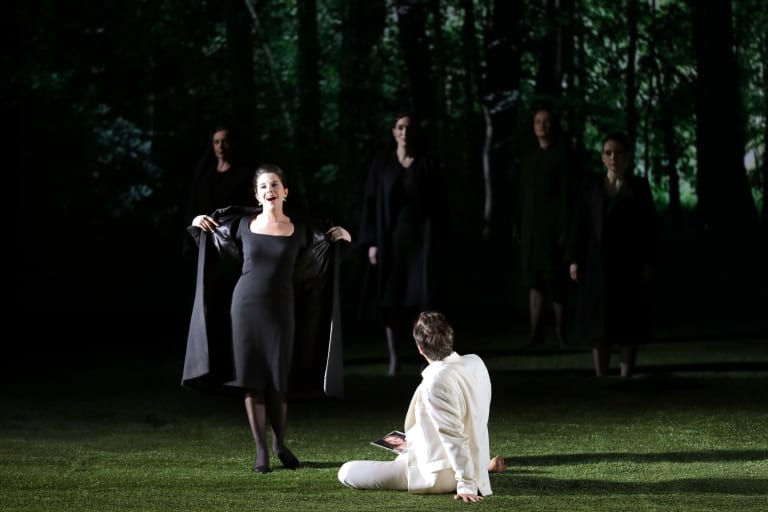 3/32 :
La Flûte Enchantée (saison 18/19) - Jodie Devos (Reine de la nuit)
© Svetlana Loboff / OnP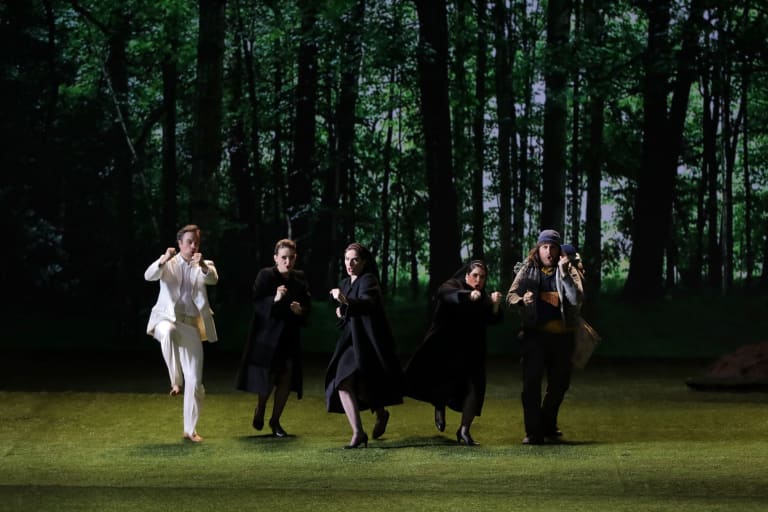 4/32 :
La Flûte Enchantée (saison 18/19) - Julien Behr (Tamino), Chiara Skerath (Première dame), Julie Robard‑Gendre (Deuxième dame), Élodie Méchain (Troisième dame), Florian Sempey (Papageno)
© Svetlana Loboff / OnP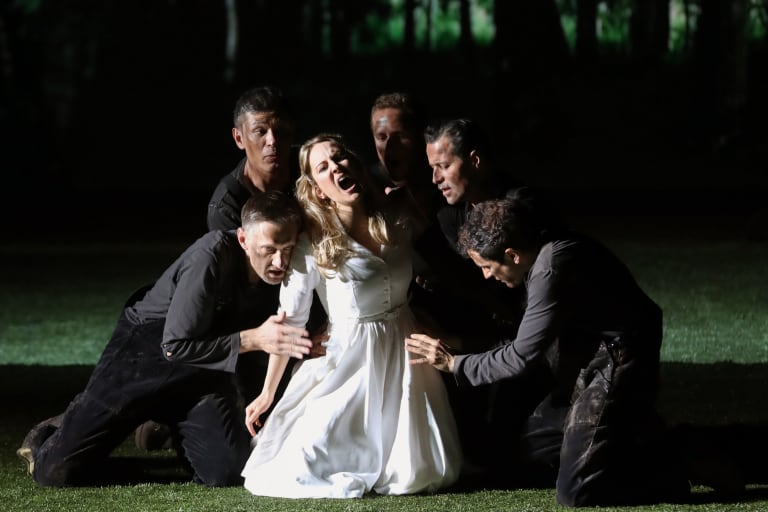 5/32 :
La Flûte Enchantée (saison 18/19) - Vannina Santoni (Pamina), Mathias Vidal (Monostatos)
© Svetlana Loboff / OnP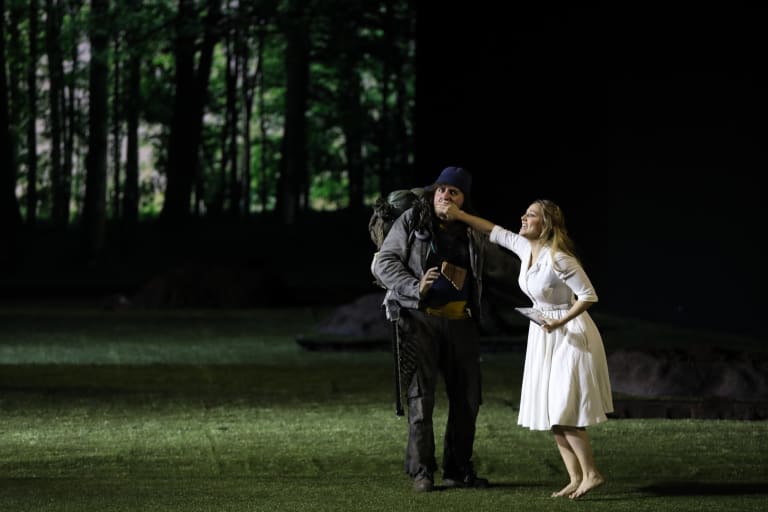 6/32 :
La Flûte Enchantée (saison 18/19) - Florian Sempey (Papageno), Vannina Santoni (Pamina)
© Svetlana Loboff / OnP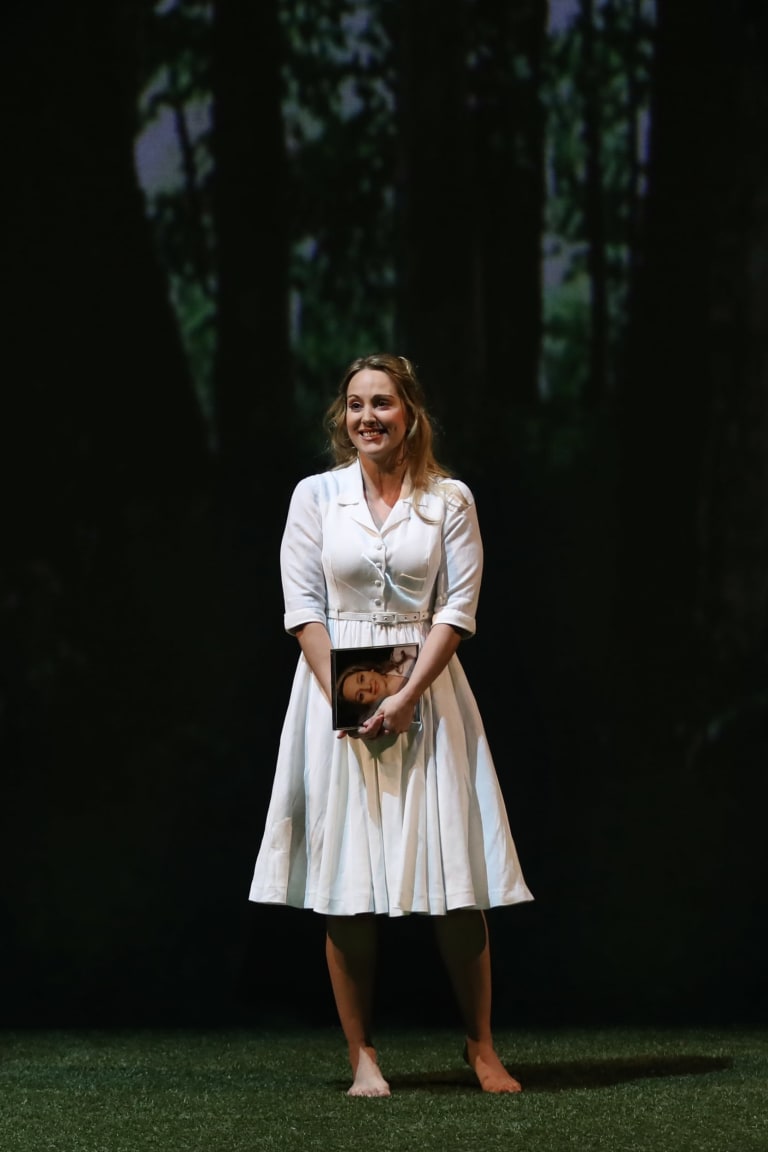 7/32 :
La Flûte Enchantée (saison 18/19) - Vannina Santoni (Pamina)
© Svetlana Loboff / OnP
8/32 :
La Flûte Enchantée (saison 18/19) - Florian Sempey (Papageno), Vannina Santoni (Pamina)
© Svetlana Loboff / OnP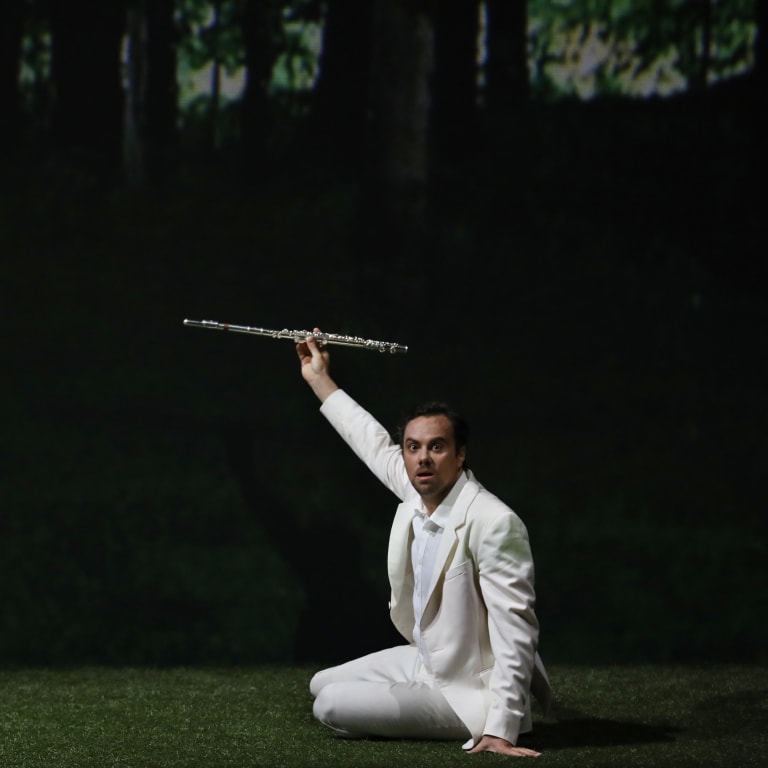 9/32 :
La Flûte Enchantée (saison 18/19) - Julien Behr (Tamino)
© Svetlana Loboff / OnP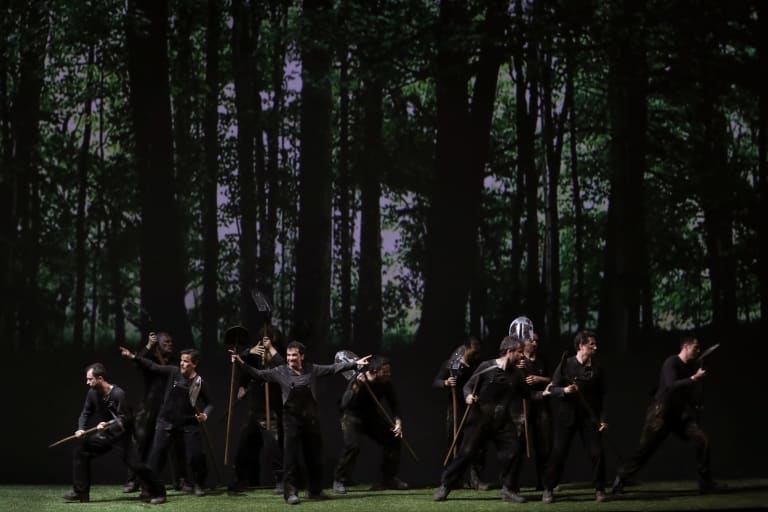 10/32 :
La Flûte Enchantée (saison 18/19) - Mathias Vidal (Monostatos), Chœur
© Svetlana Loboff / OnP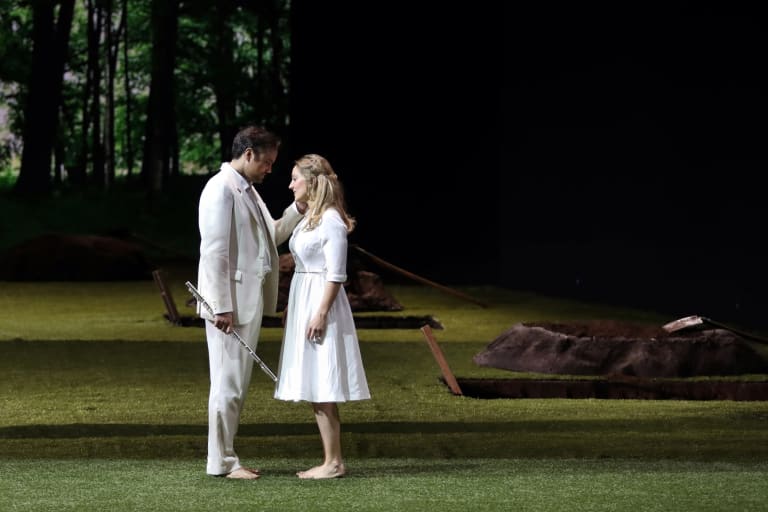 11/32 :
La Flûte Enchantée (saison 18/19) - Julien Behr (Tamino), Vannina Santoni (Pamina)
© Svetlana Loboff / OnP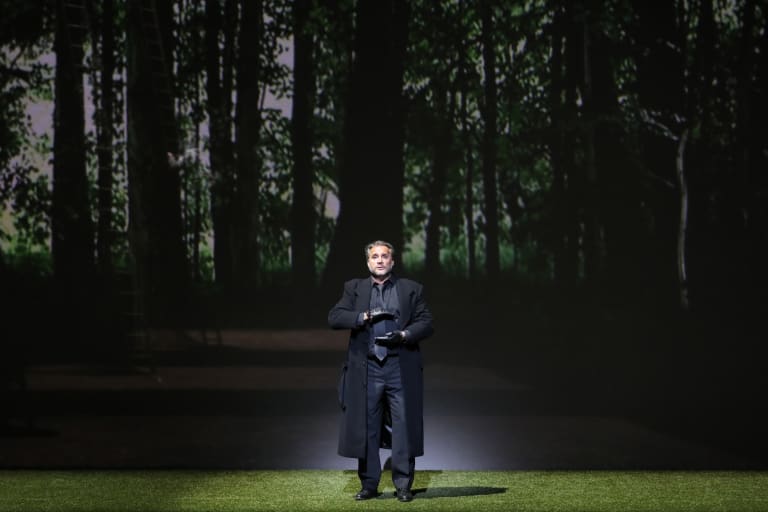 12/32 :
La Flûte Enchantée (saison 18/19) - Nicolas Testé (Sarastro)
© Svetlana Loboff / OnP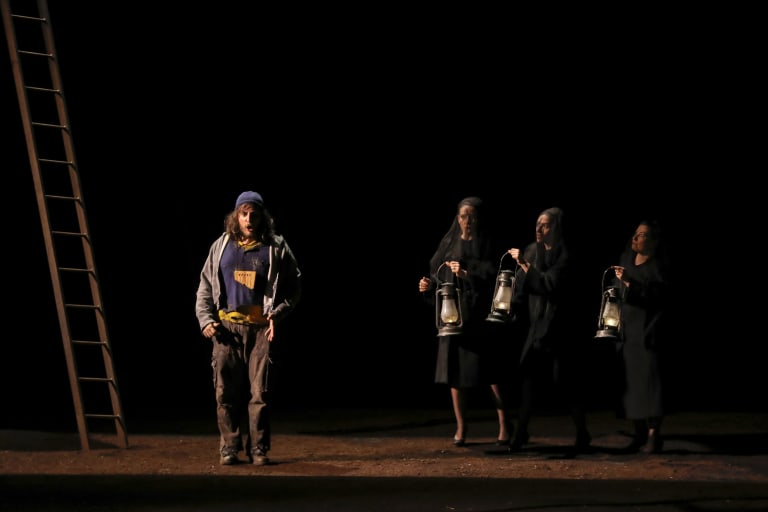 13/32 :
La Flûte Enchantée (saison 18/19) - Florian Sempey (Papageno), Chiara Skerath (Première dame), Julie Robard‑Gendre (Deuxième dame), Élodie Méchain (Troisième dame)
© Svetlana Loboff / OnP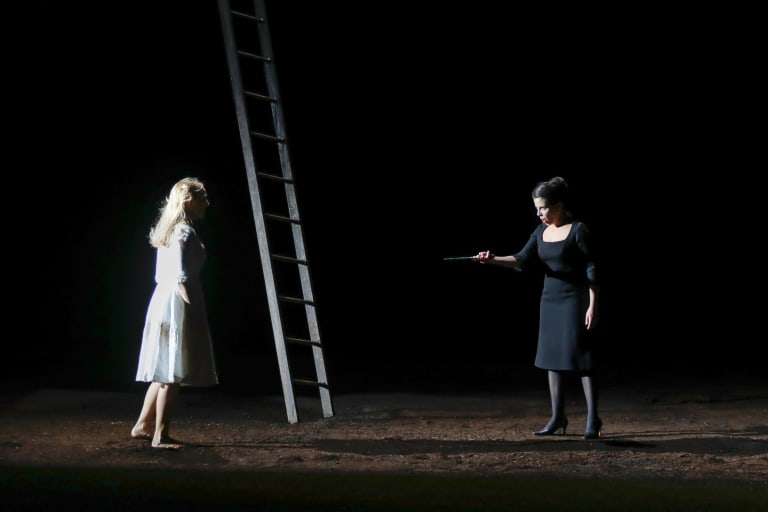 14/32 :
La Flûte Enchantée (saison 18/19) - Vannina Santoni (Pamina), Jodie Devos (Reine de la nuit)
© Svetlana Loboff / OnP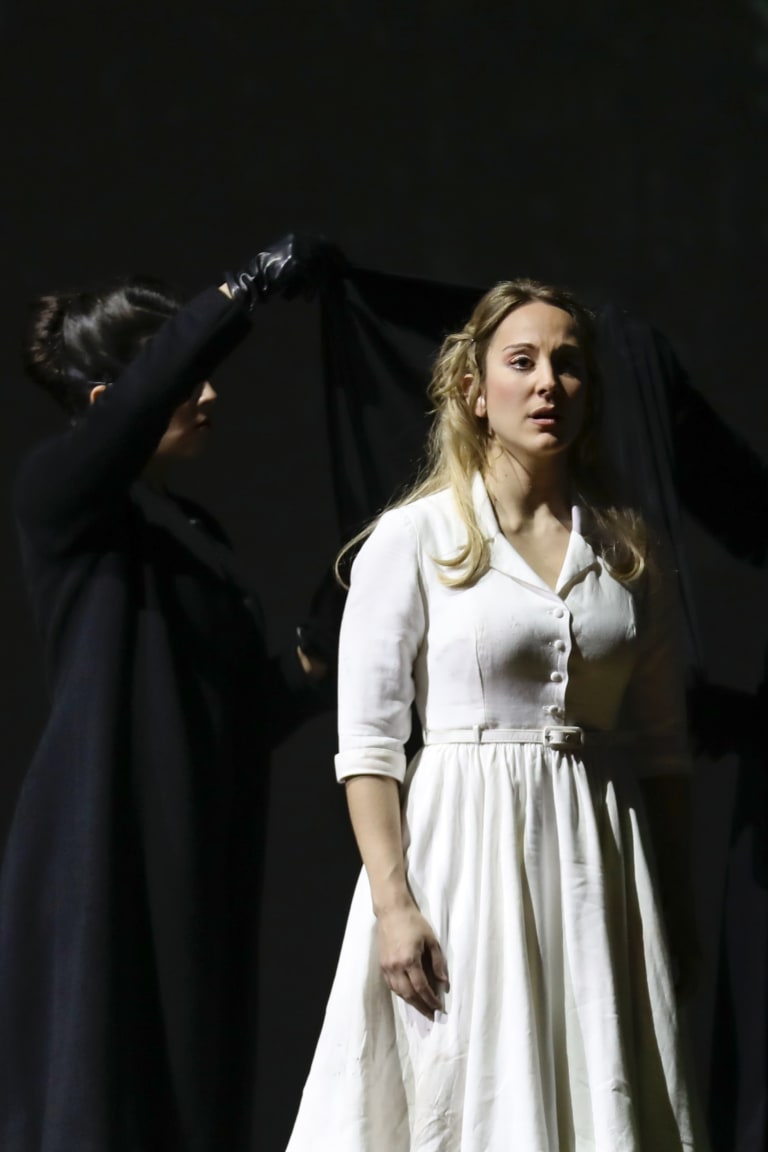 15/32 :
La Flûte Enchantée (saison 18/19) - Vannina Santoni (Pamina)
© Svetlana Loboff / OnP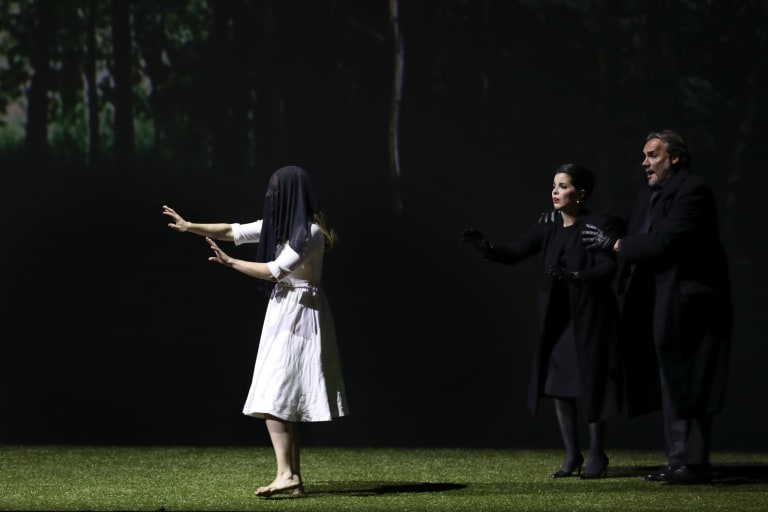 16/32 :
La Flûte Enchantée (saison 18/19) - Vannina Santoni (Pamina), Jodie Devos (Reine de la nuit), Nicolas Testé (Sarastro)
© Svetlana Loboff / OnP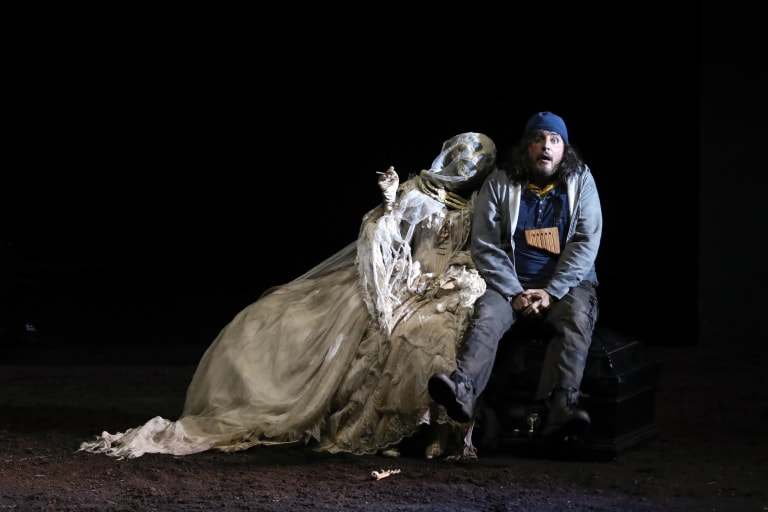 17/32 :
La Flûte Enchantée (saison 18/19) - Florian Sempey (Papageno)
© Svetlana Loboff / OnP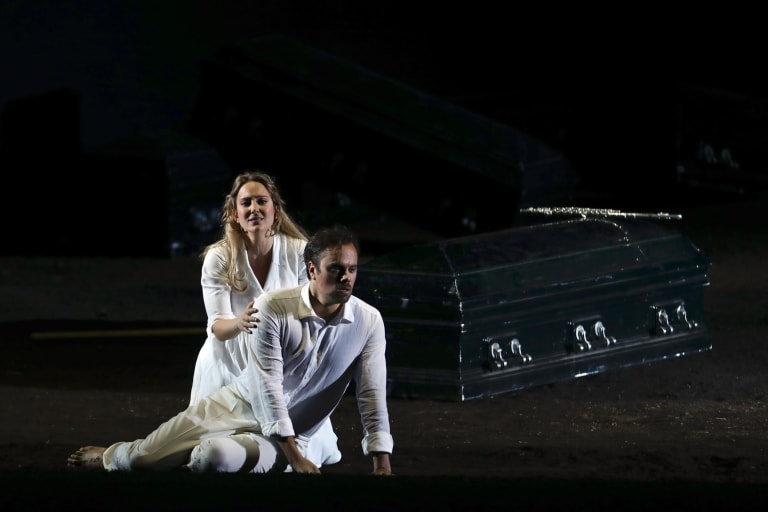 18/32 :
La Flûte Enchantée (saison 18/19) - Vannina Santoni (Pamina), Julien Behr (Tamino)
© Svetlana Loboff / OnP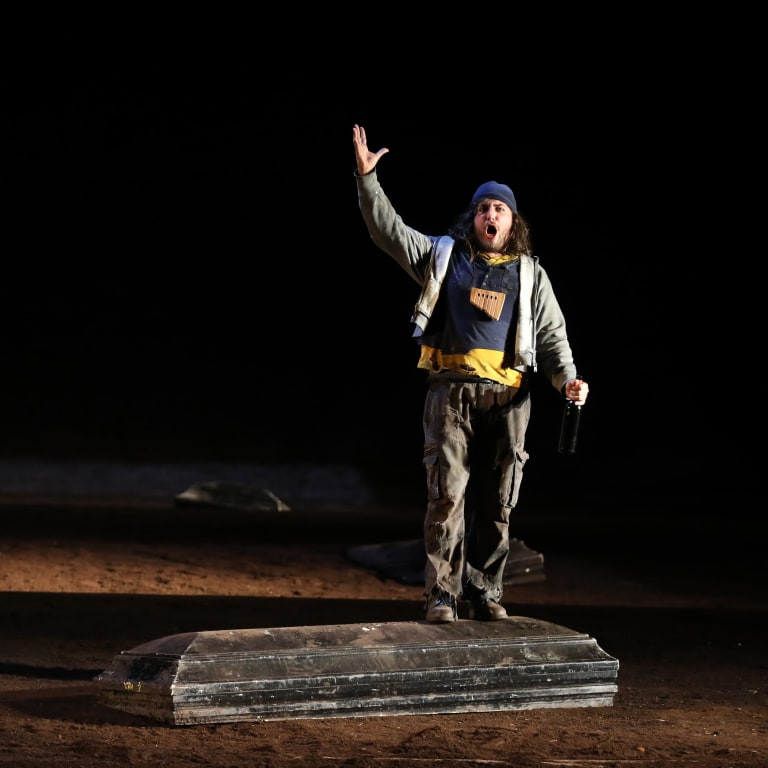 19/32 :
La Flûte Enchantée (saison 18/19) - Florian Sempey (Papageno)
© Svetlana Loboff / OnP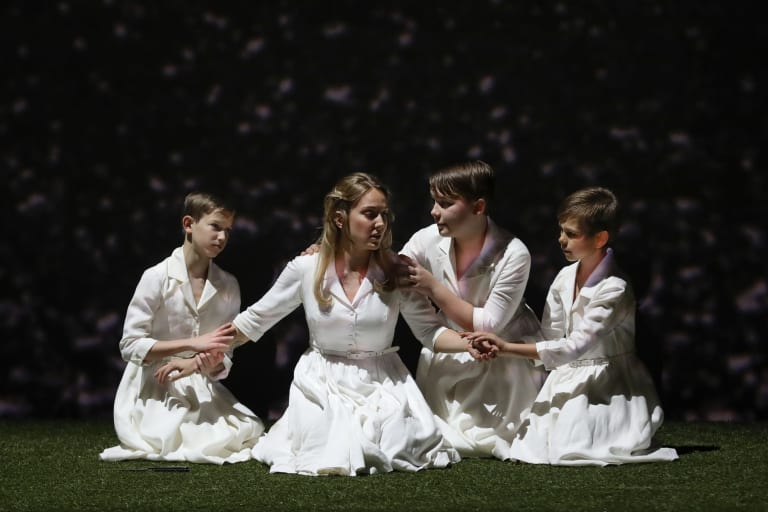 20/32 :
La Flûte Enchantée (saison 18/19) - Vannina Santoni (Pamina), Solistes des Aurelius Sängerknaben Calw
© Svetlana Loboff / OnP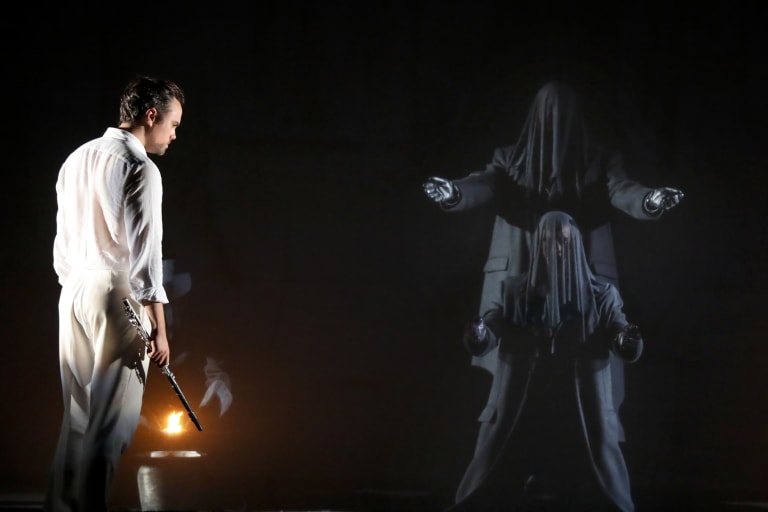 21/32 :
La Flûte Enchantée (saison 18/19) - Julien Behr (Tamino)
© Svetlana Loboff / OnP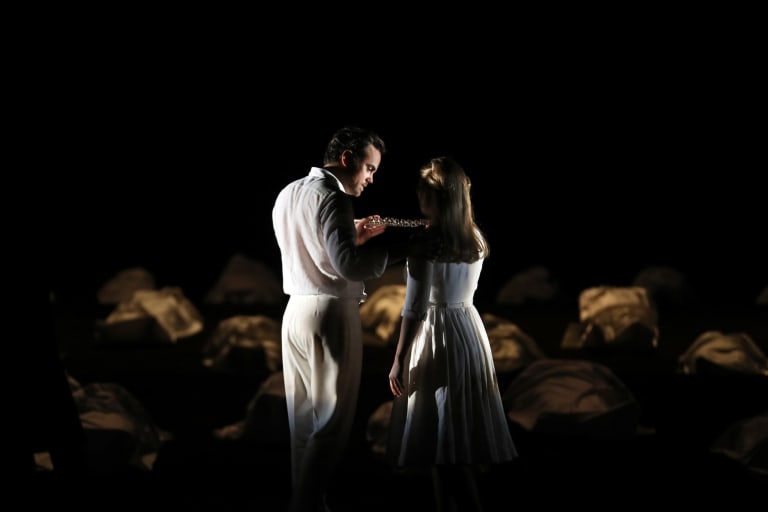 22/32 :
La Flûte Enchantée (saison 18/19) - Julien Behr (Tamino), Vannina Santoni (Pamina)
© Svetlana Loboff / OnP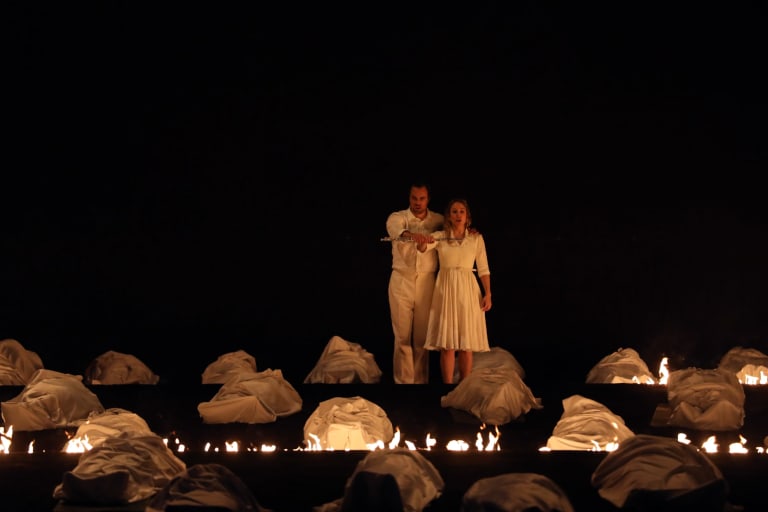 23/32 :
La Flûte Enchantée (saison 18/19) - Julien Behr (Tamino), Vannina Santoni (Pamina)
© Svetlana Loboff / OnP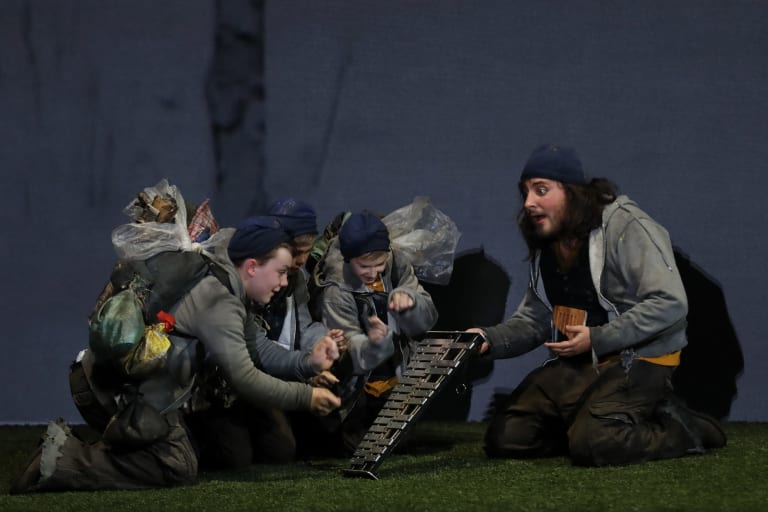 24/32 :
La Flûte Enchantée (saison 18/19) - Solistes des Aurelius Sängerknaben Calw, Florian Sempey (Papageno)
© Svetlana Loboff / OnP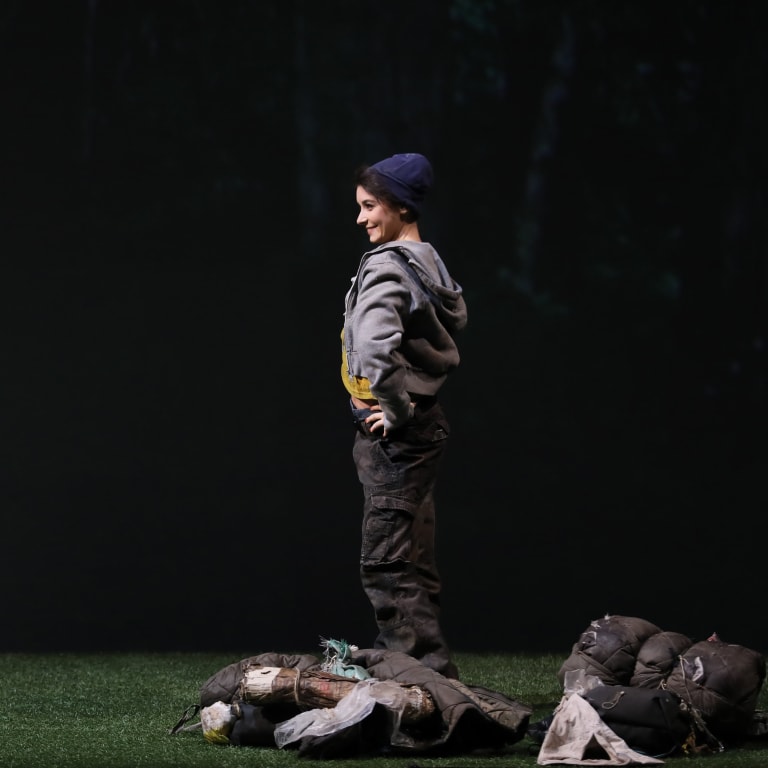 25/32 :
La Flûte Enchantée (saison 18/19) - Chloé Briot (Papagena)
© Svetlana Loboff / OnP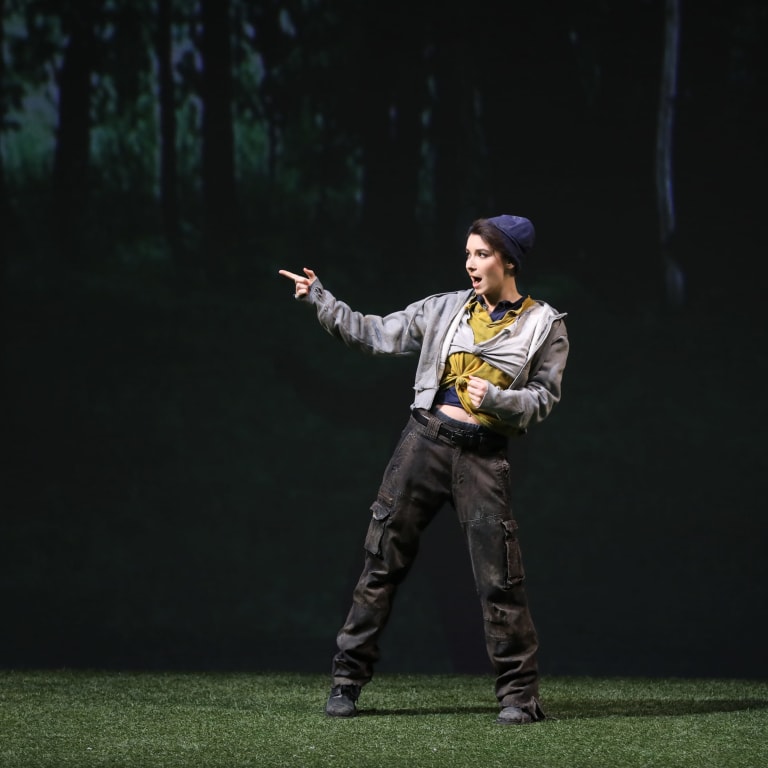 26/32 :
La Flûte Enchantée (saison 18/19) - Chloé Briot (Papagena)
© Svetlana Loboff / OnP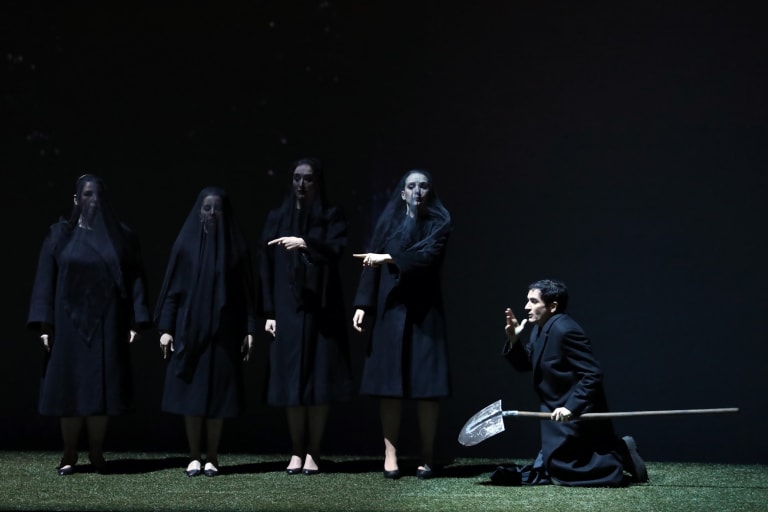 27/32 :
La Flûte Enchantée (saison 18/19) - Élodie Méchain (Troisième dame), Jodie Devos (Reine de la nuit), Julie Robard‑Gendre (Deuxième dame), Chiara Skerath (Première dame), Mathias Vidal (Monostatos)
© Svetlana Loboff / OnP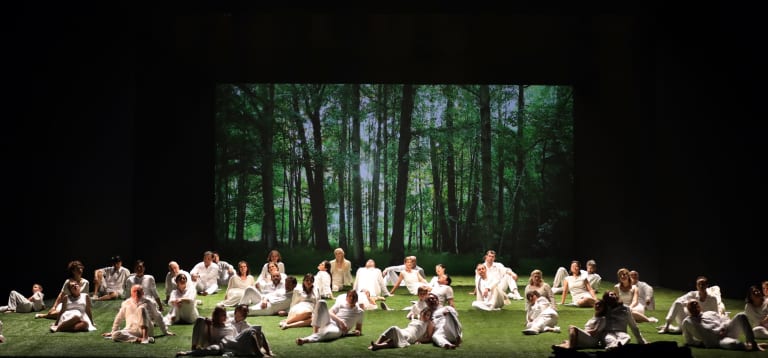 28/32 :
La Flûte Enchantée (saison 18/19)
© Svetlana Loboff / OnP

29/32 :
La Flûte Enchantée (saison 18/19)
© Svetlana Loboff / OnP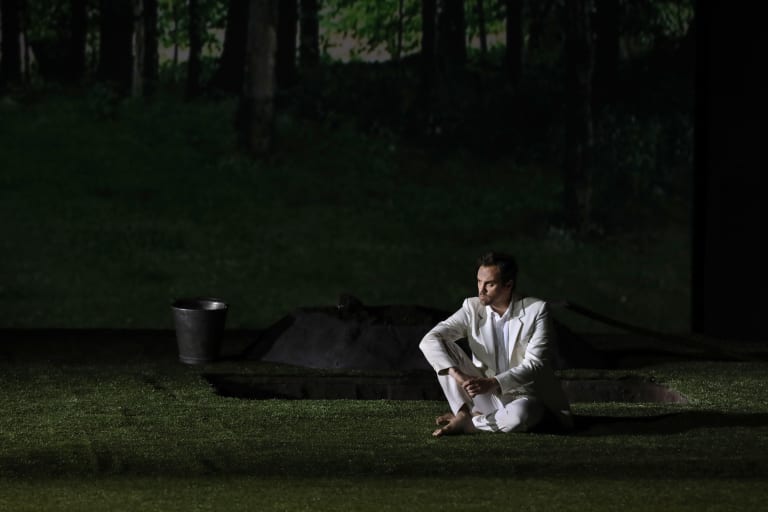 30/32 :
La Flûte Enchantée (saison 18/19) - Julien Behr (Tamino)
© Svetlana Loboff / OnP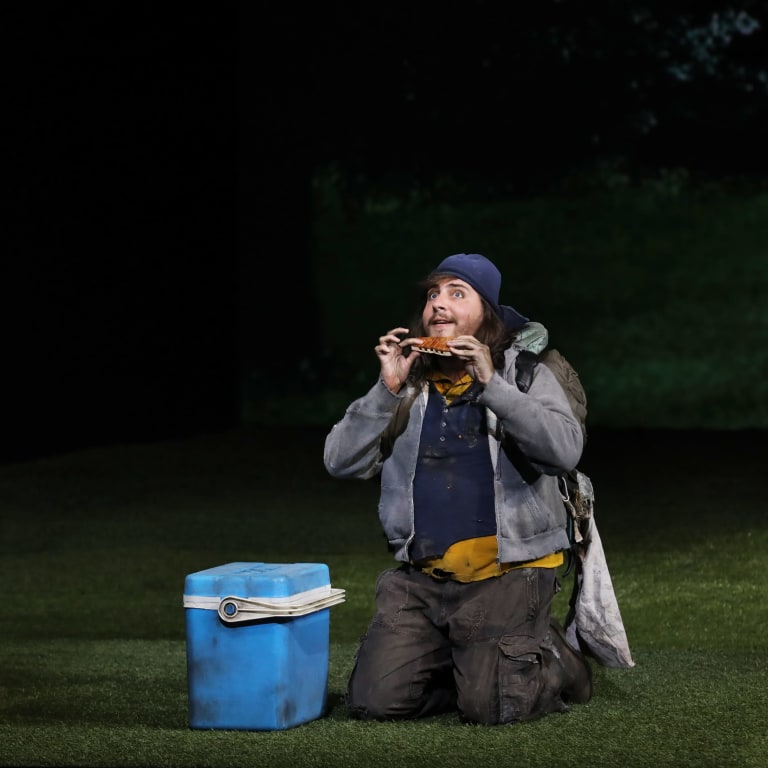 31/32 :
La Flûte Enchantée (saison 18/19) - Florian Sempey (Papageno)
© Svetlana Loboff / OnP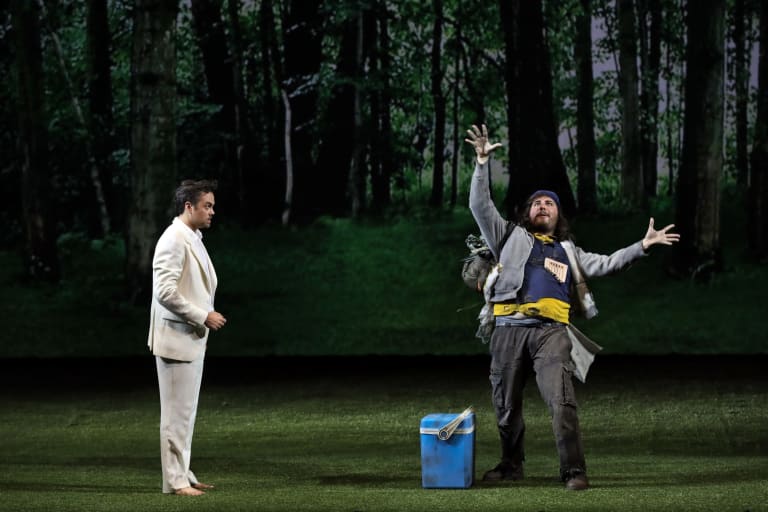 32/32 :
La Flûte Enchantée (saison 18/19) - Julien Behr (Tamino), Florian Sempey (Papageno)
© Svetlana Loboff / OnP
1/8 :
The Magic Flute by W.A Mozart - Trailer
2/8 :
The Magic Flute by W.A Mozart (Nadine Sierra & Michael Volle)
3/8 :
The magic flute by W.A Mozart (Julien Behr)
4/8 :
The magic flute by W.A Mozart (Florian Sempey, Vannina Santoni)
5/8 :
The magic flute by W.A Mozart (Florian Sempey, Vannina Santoni, Julien Behr)
6/8 :
The magic flute by W.A Mozart (Nicolas Testé)
7/8 :
The magic flute by W.A Mozart (Julien Behr, Vannina Santoni)
8/8 :
The Magic Flute by W.A Mozart (Florian Sempey)
Audio clips
La Flûte Enchantée (saison 18/19) - Ouverture
La Flûte Enchantée (saison 18/19)- Acte II - Vannina Santoni (Pamina)
La Flûte Enchantée (saison 18/19) - Acte I - Florian Sempey (Papageno)
La Flûte Enchantée (saison 18/19) - Acte II - Jodie Devos (Reine De La Nuit)
About the work
Draw-me The magic flute

By Octave
Media coverage
C'est le point fort de Carsen : la primauté du théâtre, avec ses gestes, ses déplacements et ses surprises, dans un souci de variété qui éveille constamment l'attention.

Guillaume Tion, Libération.fr, 10 février 2017

Une force et une cohérence qui fascinent toujours autant la salle.

François Lehel, Opéra Magazine, Mars 2017