Carmen
Opera Georges Bizet
Opéra Bastille - from 11 April to 23 May 2019
Language : French
Surtitle : French / English
Opening night : 11 April 2019
Certain scenes may be inappropriate for the young and the easily offended.
About
In few words:
"Carmen will never surrender, born free, free will she die"cries Bizet's heroine to Don José at the end of the opera. This irrepressible freedom, coupled with a need to live ever more intensely on a knife-edge, is present in Calixto Bieito's production as in no other. Of Mérimée's character, Bieito's Carmen retains her thoroughly Iberian contours and the burning temperament of a woman who lives by small-time trafficking. However, the rebel bird is essentially a creature of our own times. A brazen and indomitable seductress and a product of social and masculine brutality, she lives life in the fast lane, avid for existence.
Opening

First part

90 mn

Intermission

30 mn

Second part

60 mn

End
Carmen

Opera in four acts (1875)

After Prosper Mérimée


Libretto :

Henri Meilhac

Ludovic Halévy

11,14,17,20,23 Apr. > 23 May

11 Apr. > 8 May

11 > 23 May

11 Apr. > 23 May

11,17 May
Whether you're a member of Arop or not, the friends of the Opera can reserve seats for you on all performance dates, including those not yet open for sale and those announced as sold out.
Gallery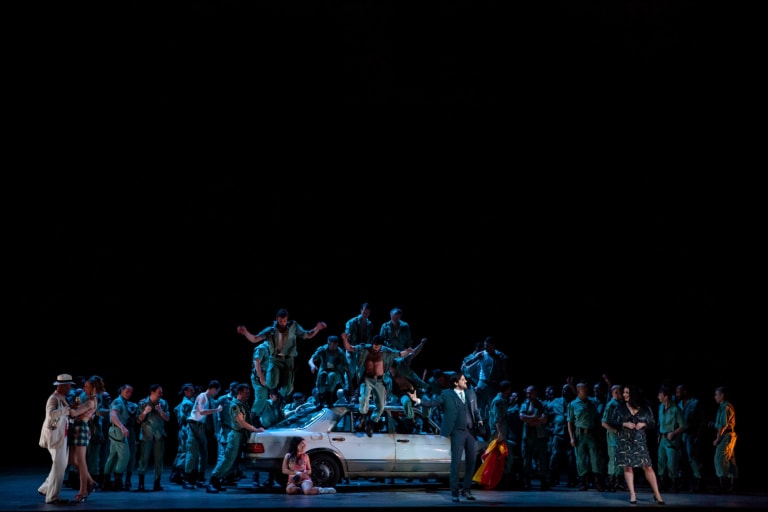 1/35 :
Carmen (saison 18/19) - Valentine Lemercier (Mercédès), Gabrielle Philiponet (Frasquita), Roberto Tagliavini (Escamillo), Anita Rachvelishvili (Carmen)
© Emilie Brouchon / OnP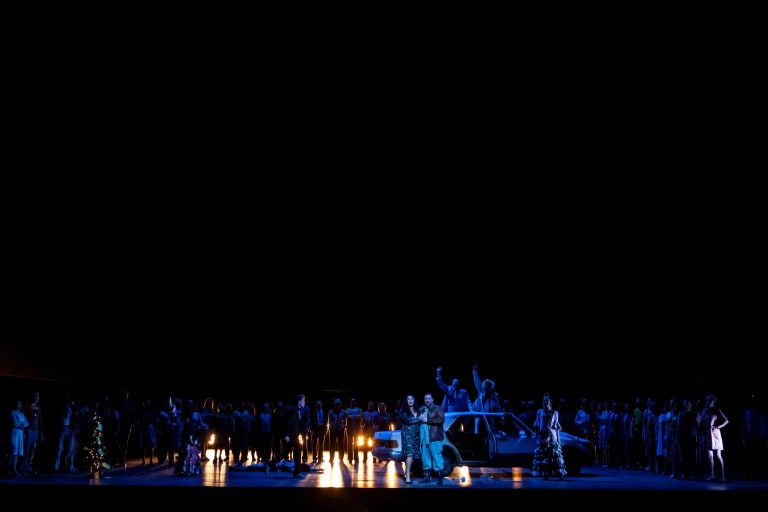 2/35 :
Carmen (saison 18/19)
© Emilie Brouchon / OnP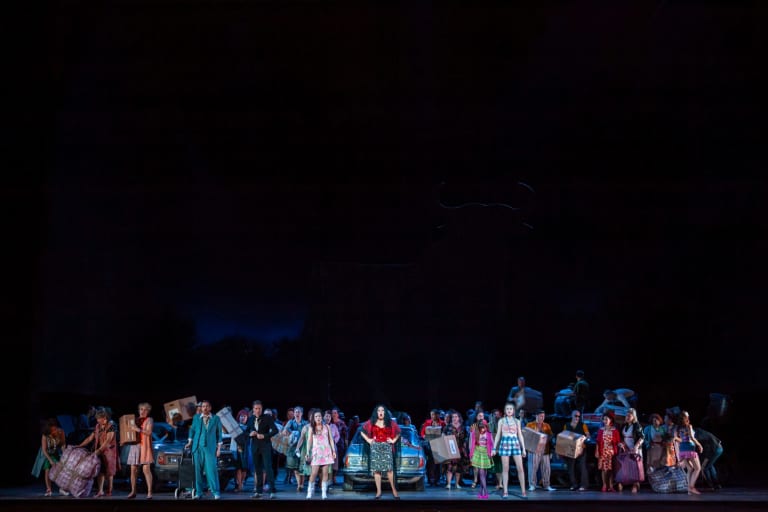 3/35 :
Carmen (saison 18/19) - François Rougier (Le Remendado), Boris Grappe (Le Dancaïre), Gabrielle Philiponet (Frasquita), Anita Rachvelishvili (Carmen), Valentine Lemercier (Mercédès)
© Emilie Brouchon / OnP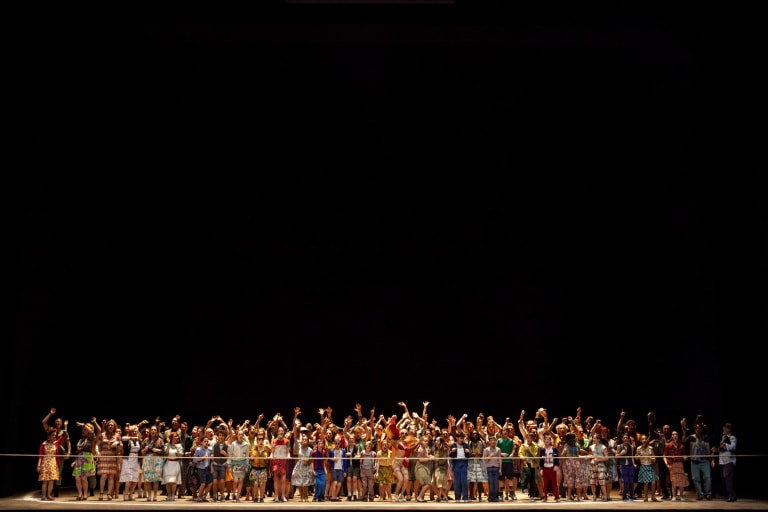 4/35 :
Carmen (saison 18/19)
© Emilie Brouchon / OnP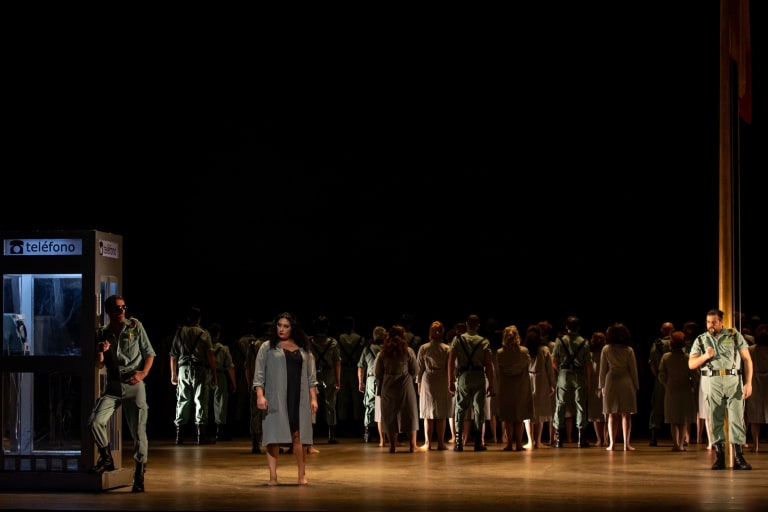 5/35 :
Carmen (saison 18/19)
© Emilie Brouchon / OnP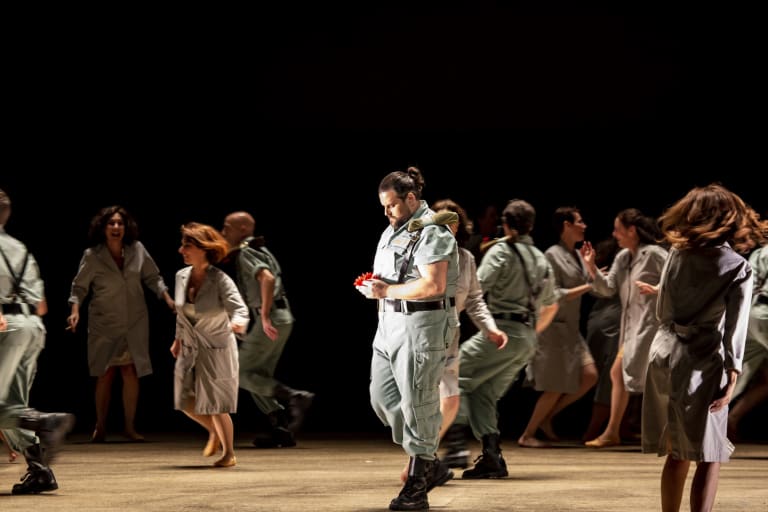 6/35 :
Carmen (saison 18/19) - Jean‑François Borras (Don José)
© Emilie Brouchon / OnP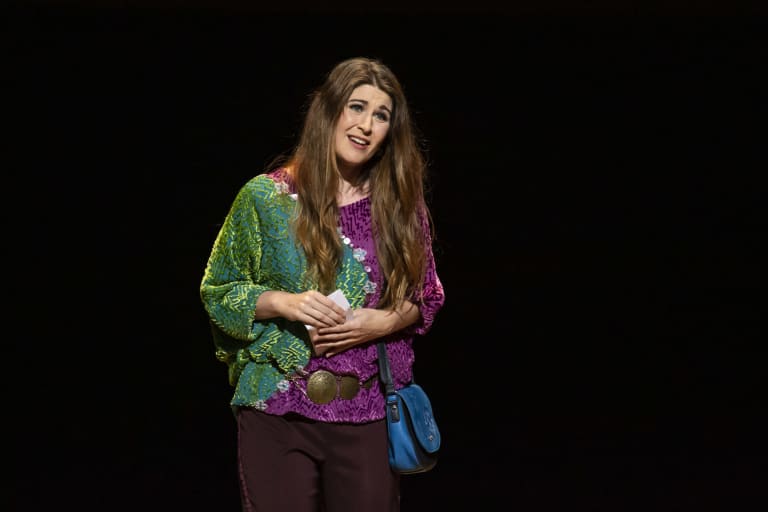 7/35 :
Carmen (saison 18/19) - Nicole Car (Micaëla)
© Emilie Brouchon / OnP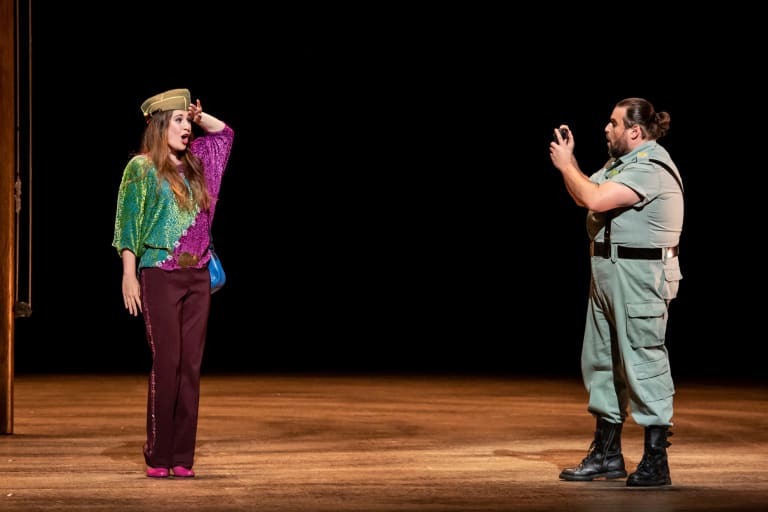 8/35 :
Carmen (saison 18/19) - Nicole Car (Micaëla), Jean-François Marras (Don José)
© Emilie Brouchon / OnP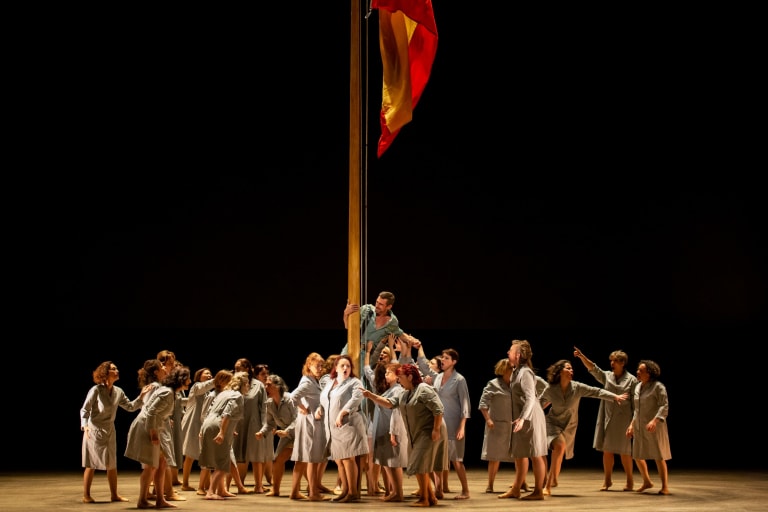 9/35 :
Carmen (saison 18/19)
© Emilie Brouchon / OnP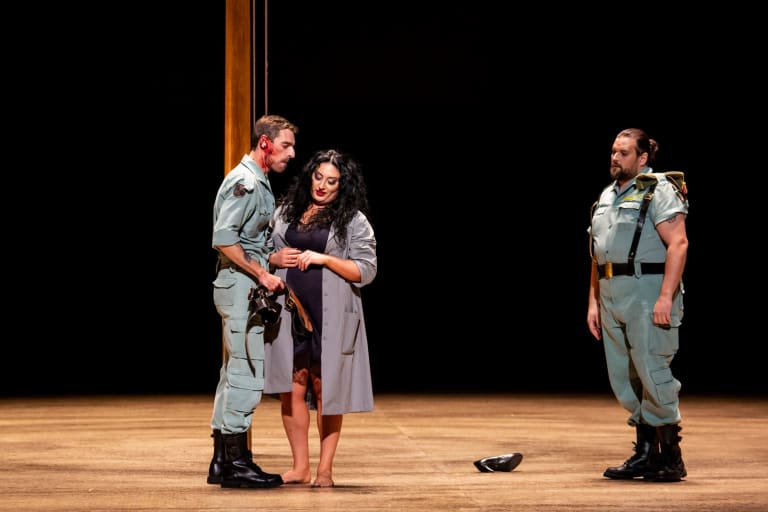 10/35 :
Carmen (saison 18/19) - François Lis (Zuniga), Anita Rachvelishvili (Carmen), Jean‑François Borras (Don José)
© Emilie Brouchon / OnP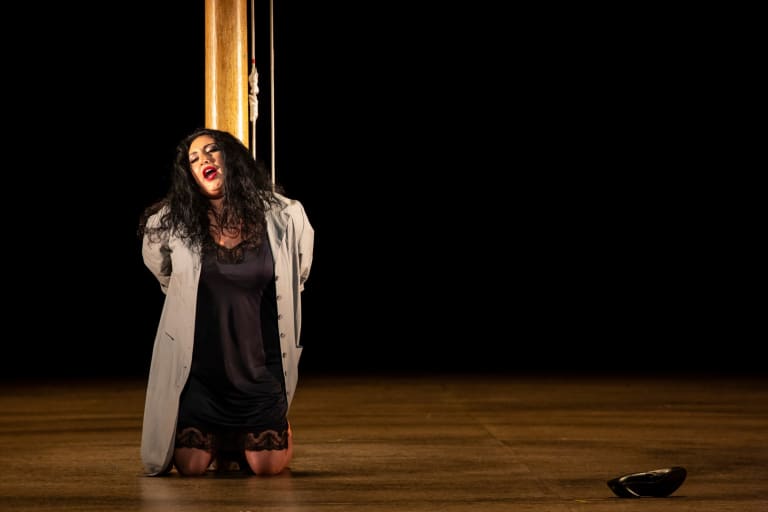 11/35 :
Carmen (saison 18/19) - Anita Rachvelishvili (Carmen)
© Emilie Brouchon / OnP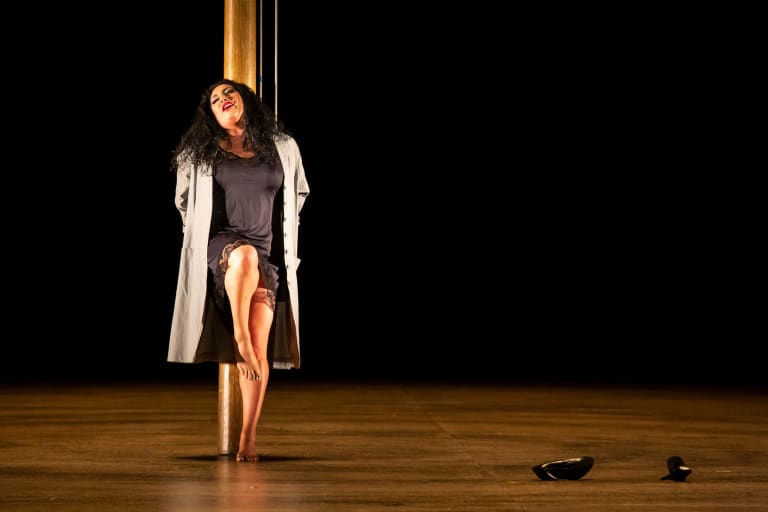 12/35 :
Carmen (saison 18/19) - Anita Rachvelishvili (Carmen)
© Emilie Brouchon / OnP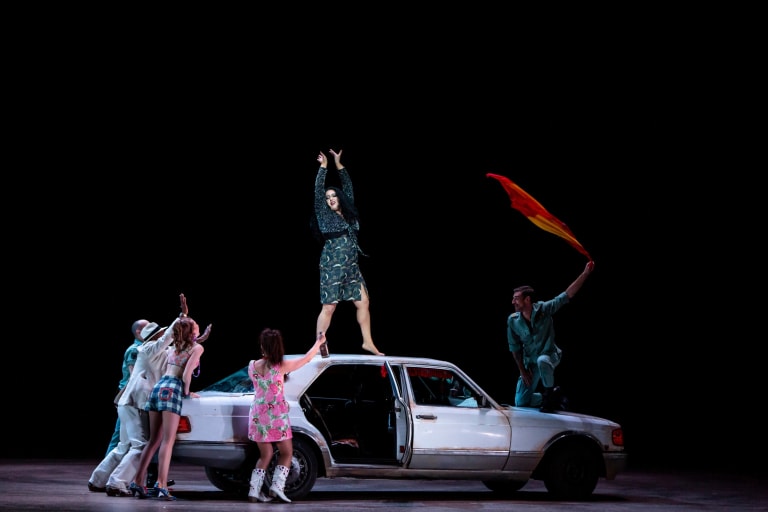 13/35 :
Carmen (saison 18/19) - Anita Rachvelishvili (Carmen)
© Emilie Brouchon / OnP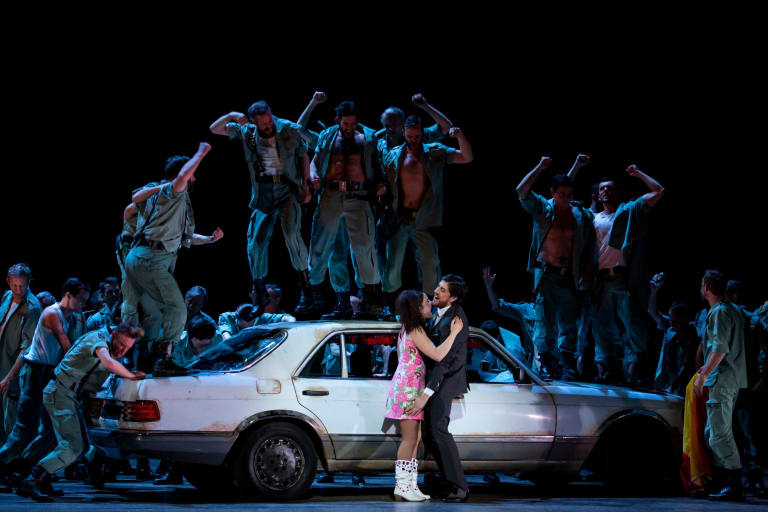 14/35 :
Carmen (saison 18/19) - Gabrielle Philiponet (Frasquita), Roberto Tagliavini (Escamillo)
© Emilie Brouchon / OnP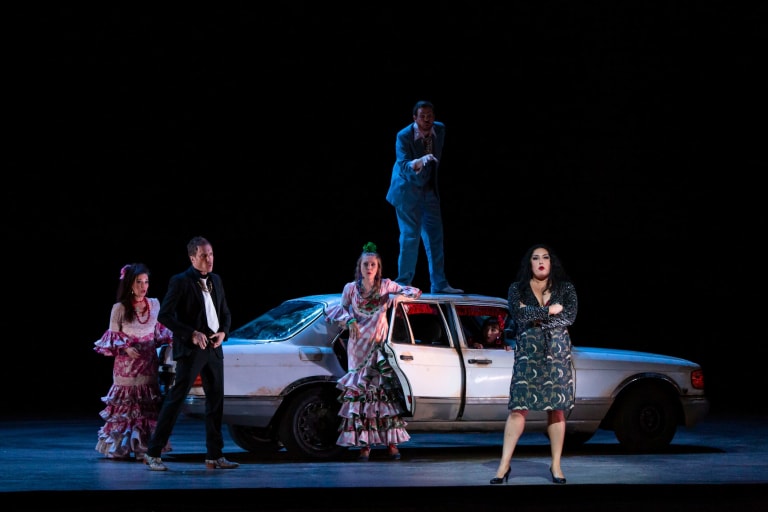 15/35 :
Carmen (saison 18/19) - Gabrielle Philiponet (Frasquita), Boris Grappe (Le Dancaïre), Valentine Lemercier (Mercédès), François Rougier (Le Remendado), Anita Rachvelishvili (Carmen)
© Emilie Brouchon / OnP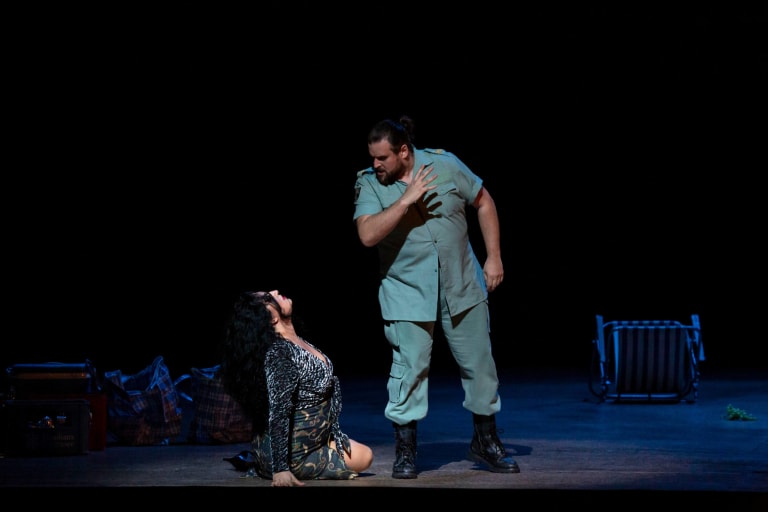 16/35 :
Carmen (saison 18/19) - Anita Rachvelishvili (Carmen), Jean‑François Borras (Don José)
© Emilie Brouchon / OnP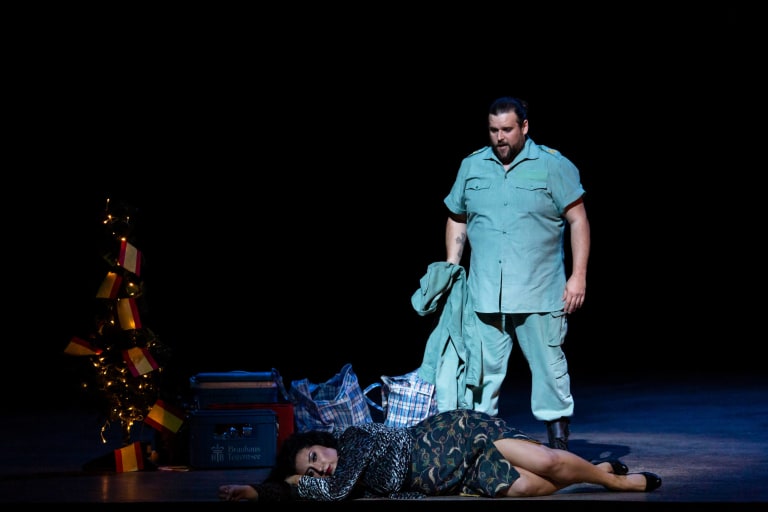 17/35 :
Carmen (saison 18/19) - Anita Rachvelishvili (Carmen), Jean‑François Borras (Don José)
© Emilie Brouchon / OnP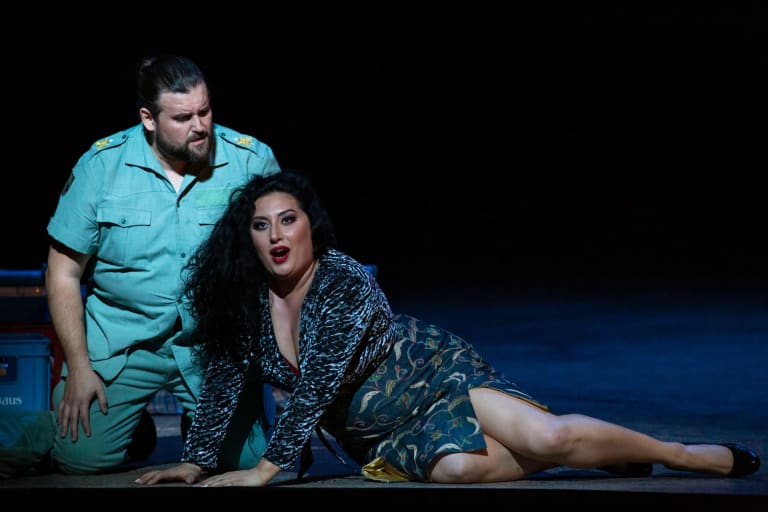 18/35 :
Carmen (saison 18/19) - Anita Rachvelishvili (Carmen), Jean‑François Borras (Don José)
© Emilie Brouchon / OnP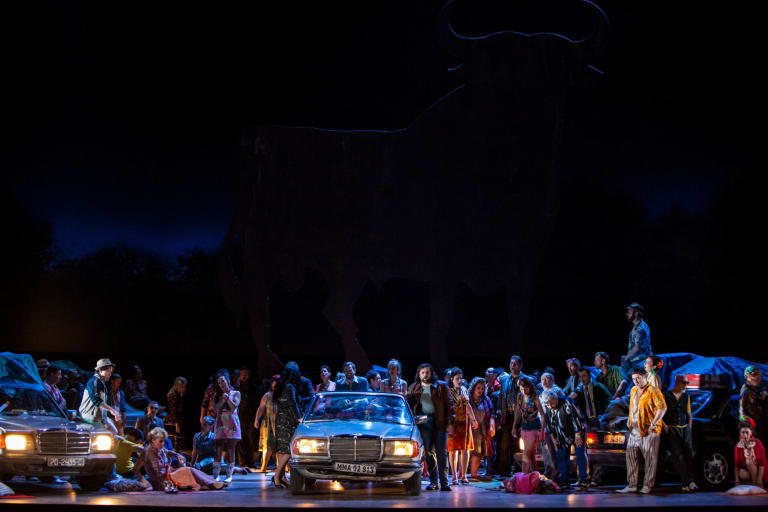 19/35 :
Carmen (saison 18/19)
© Emilie Brouchon / OnP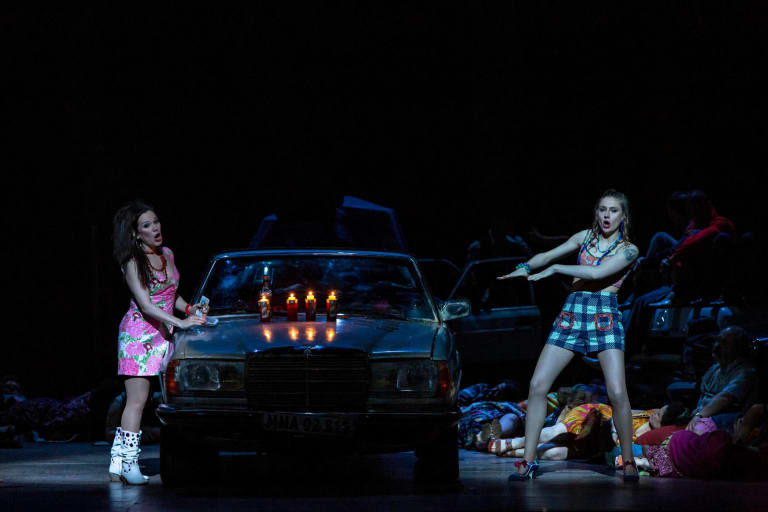 20/35 :
Carmen (saison 18/19) - Gabrielle Philiponet (Frasquita), Valentine Lemercier (Mercédès)
© Emilie Brouchon / OnP
21/35 :
Carmen (saison 18/19) - Nicole Car (Micaëla)
© Emilie Brouchon / OnP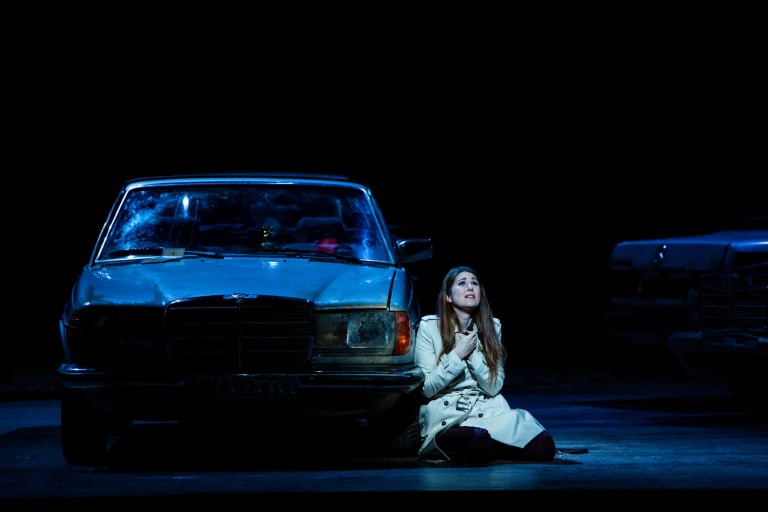 22/35 :
Carmen (saison 18/19) - Nicole Car (Micaëla)
© Emilie Brouchon / OnP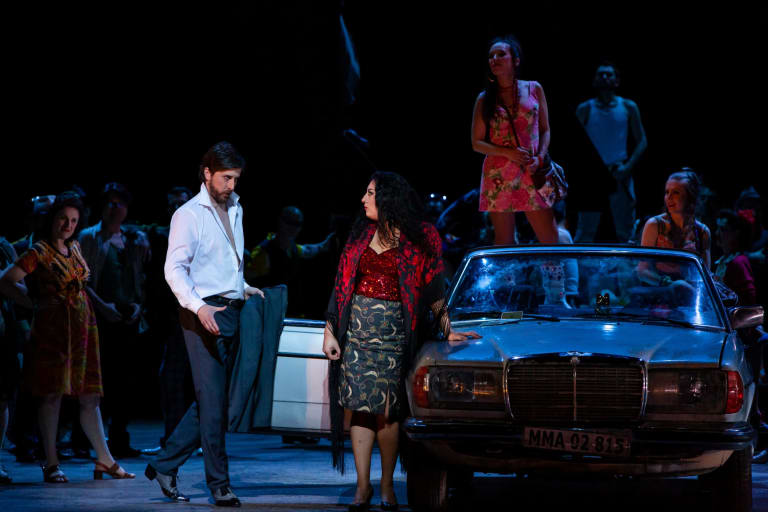 23/35 :
Carmen (saison 18/19) - Roberto Tagliavini (Escamillo), Anita Rachvelishvili (Carmen)
© Emilie Brouchon / OnP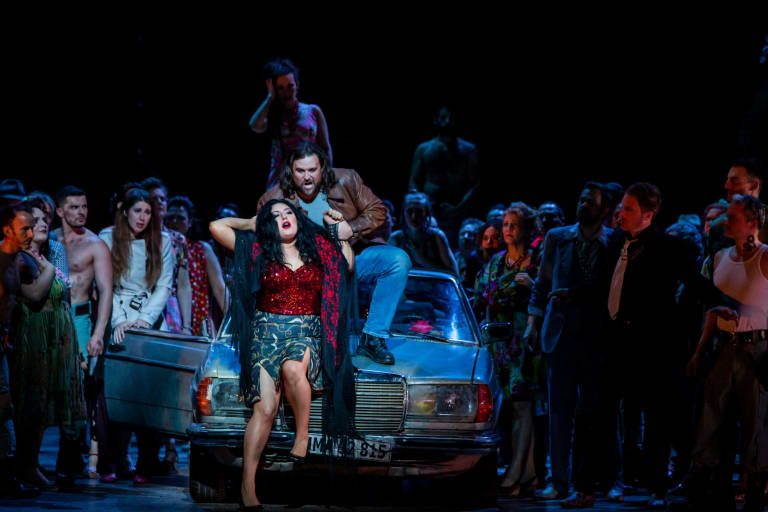 24/35 :
Carmen (saison 18/19) - Anita Rachvelishvili (Carmen), Jean‑François Borras (Don José)
© Emilie Brouchon / OnP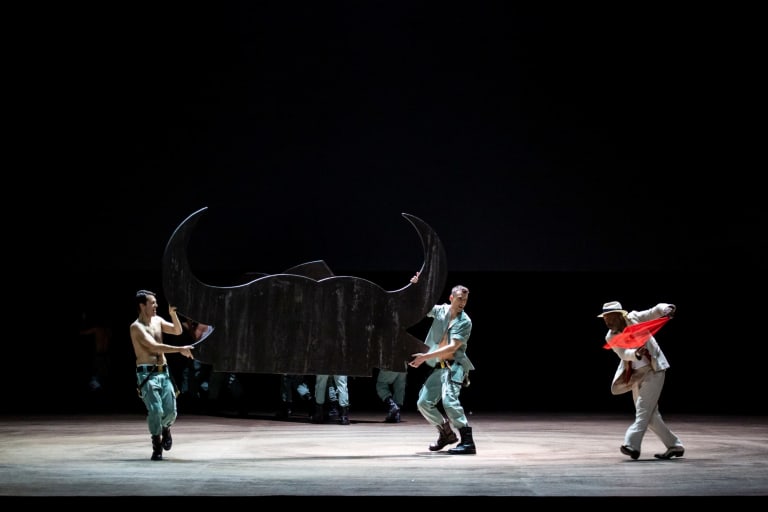 25/35 :
Carmen (saison 18/19)
© Emilie Brouchon / OnP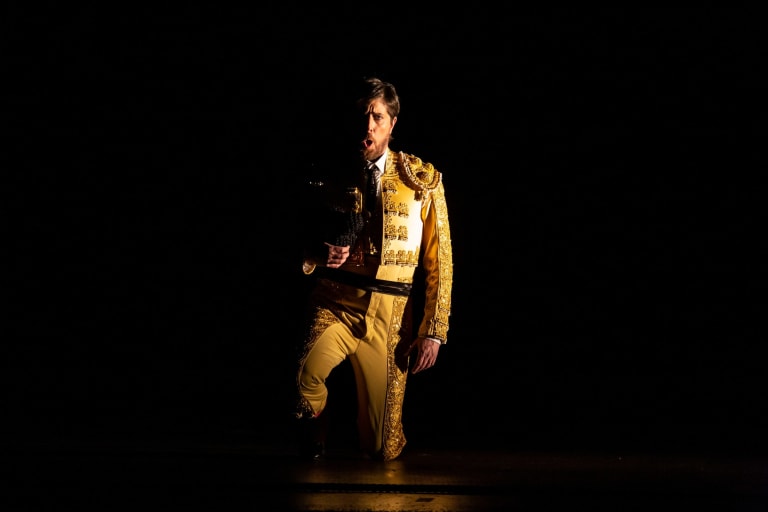 26/35 :
Carmen (saison 18/19) - Roberto Tagliavini (Escamillo)
© Emilie Brouchon / OnP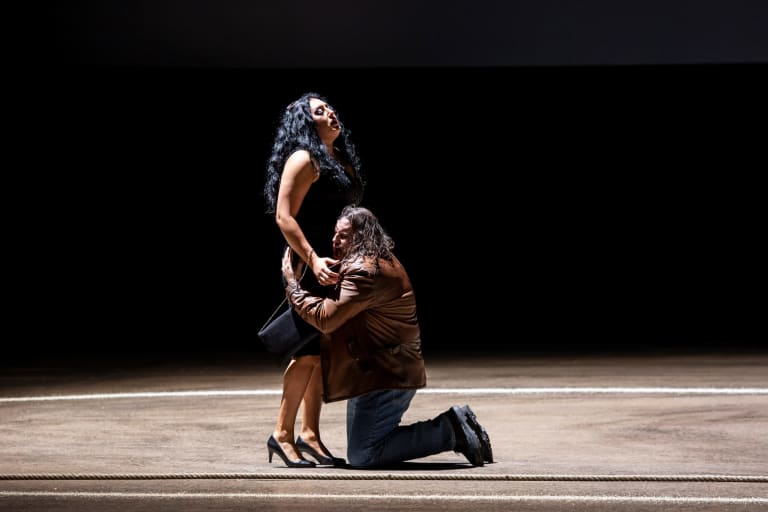 27/35 :
Carmen (saison 18/19) - Anita Rachvelishvili (Carmen), Jean‑François Borras (Don José)
© Emilie Brouchon / OnP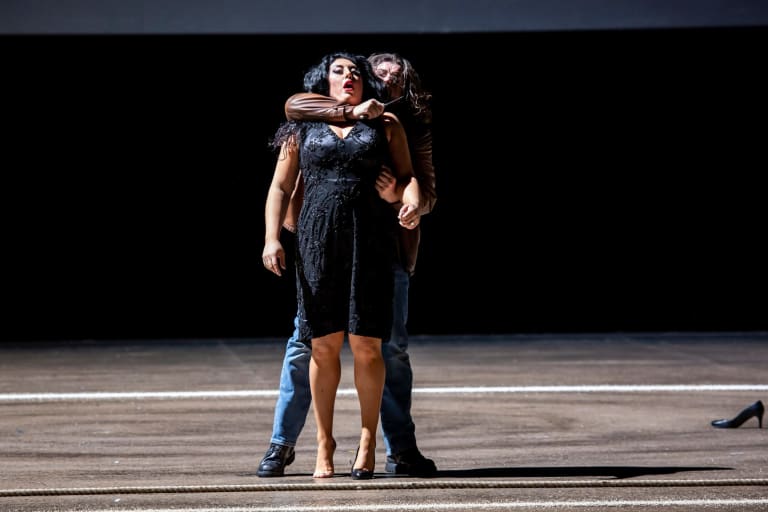 28/35 :
Carmen (saison 18/19) - Anita Rachvelishvili (Carmen), Jean‑François Borras (Don José)
© Emilie Brouchon / OnP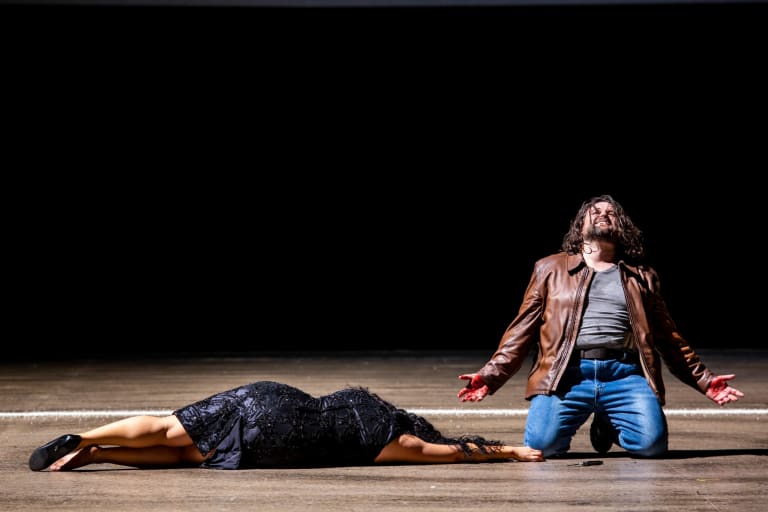 29/35 :
Carmen (saison 18/19) - Anita Rachvelishvili (Carmen), Jean‑François Borras (Don José)
© Emilie Brouchon / OnP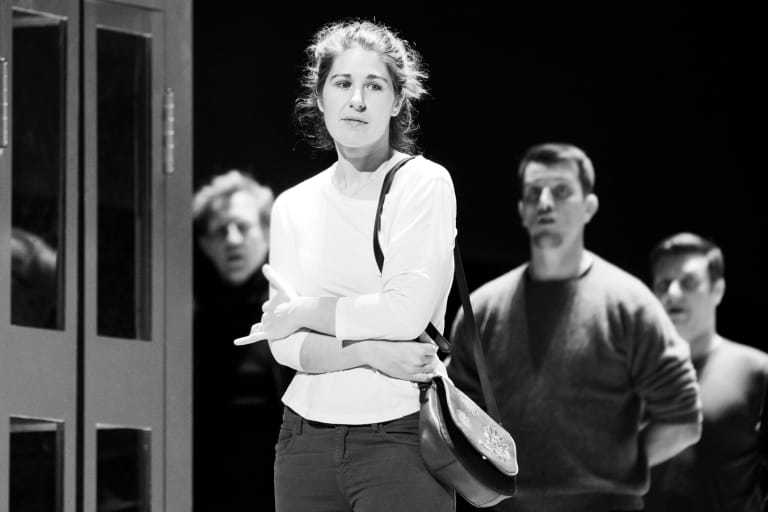 30/35 :
Carmen en répétition (saison 18/19) - Nicole Car (Micaëla)
© Elena Bauer / OnP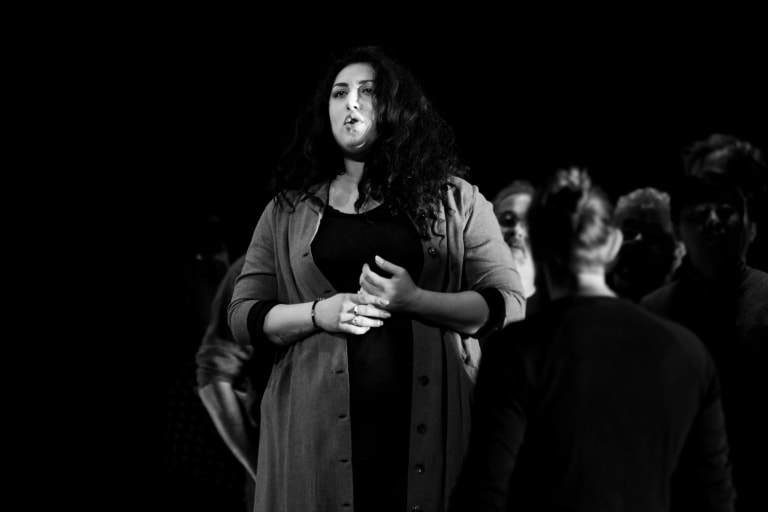 31/35 :
Carmen en répétition (saison 18/19) - Anita Rachvelishvili (Carmen)
© Elena Bauer / OnP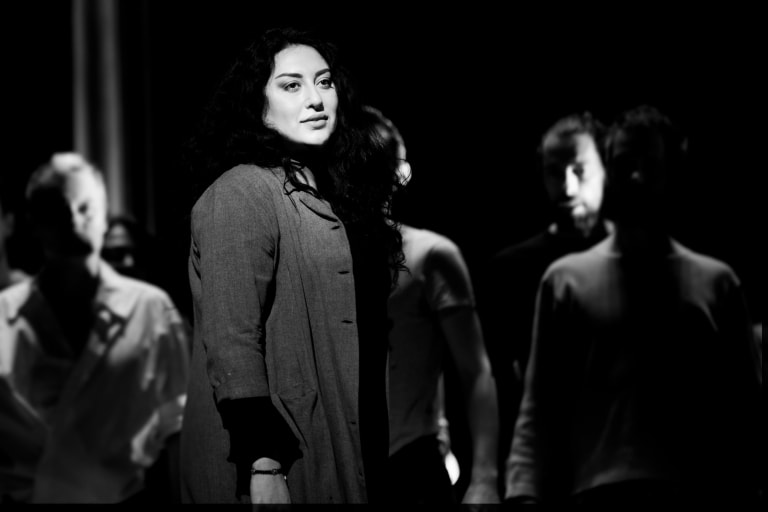 32/35 :
Carmen en répétition (saison 18/19) - Anita Rachvelishvili (Carmen)
© Elena Bauer / OnP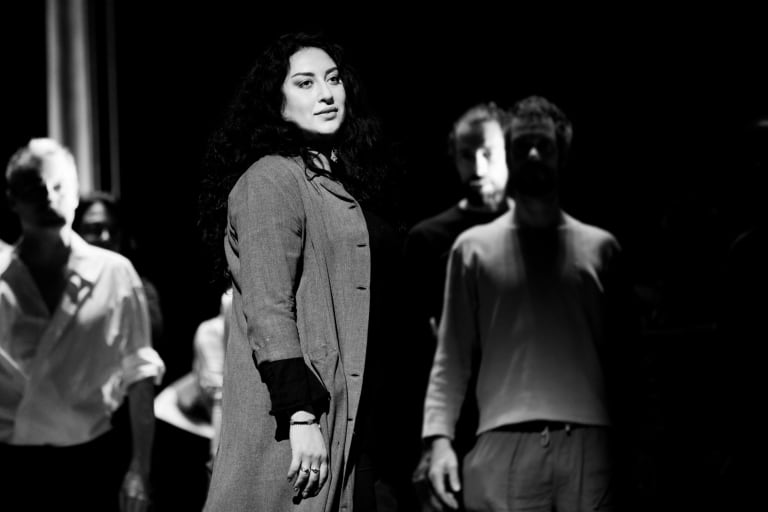 33/35 :
Carmen en répétition (saison 18/19) - Anita Rachvelishvili (Carmen)
© Elena Bauer / OnP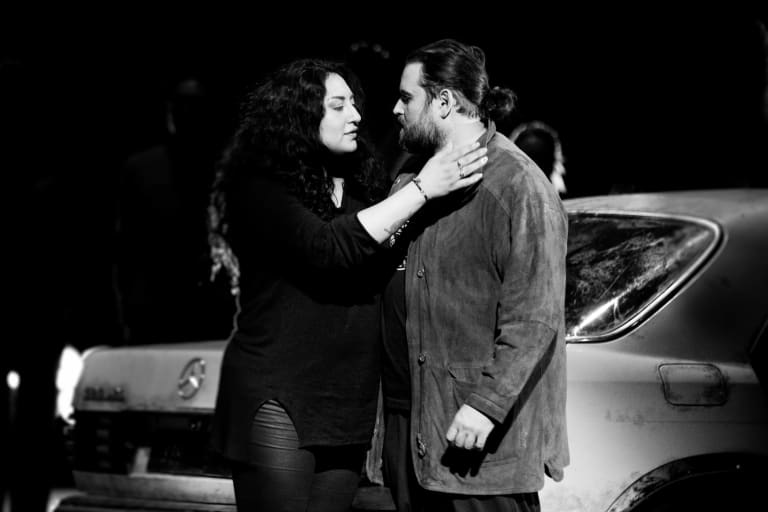 34/35 :
Carmen en répétition (saison 18/19) - Anita Rachvelishvili (Carmen), Jean‑François Borras (Don José)
© Elena Bauer / OnP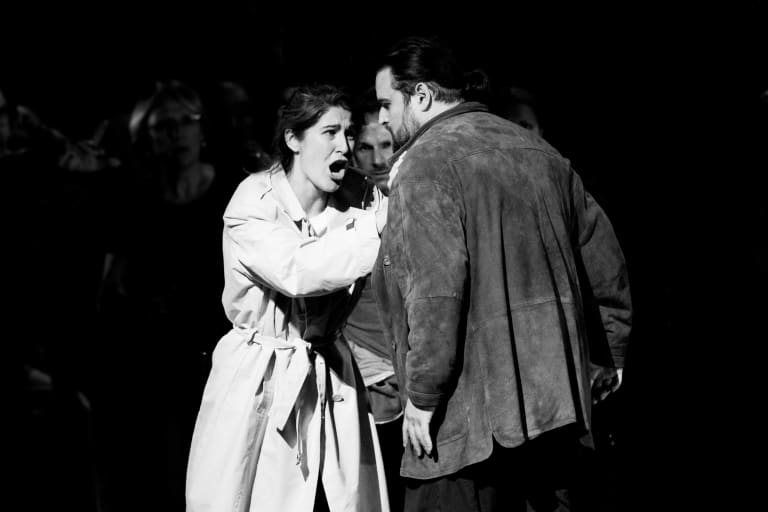 35/35 :
Carmen en répétition (saison 18/19) - Jean‑François Borras (Don José), Nicole Car (Micaëla)
© Elena Bauer / OnP
1/5 :
Carmen by G. Bizet - "L'amour est un oiseau rebelle" (Anita Rachvelishvili)
2/5 :
Carmen by G. Bizet (Anita Rachvelishvili & Jean‑François Borras)
3/5 :
Carmen by G. Bizet - Toreador song (Roberto Tagliavini)
4/5 :
Carmen by G. Bizet (Nicole Car)
5/5 :
Lumière sur : Les coulisses de Carmen de Bizet #shorts #ParisOpera #opera
Audio clips
Carmen - « L'Amour est un oiseau rebelle »
Carmen (saison 18/19) - Acte II - Anita Rachvelishvili (Carmen), Jean-François Borras (Don José)
Carmen (saison 18/19)- Acte III - A. Rachvelishvili , G. Philiponet, V. Lemercier
Carmen (saison 18/19) - Acte II - Roberto Tagliavini (Escamillo)
Partners
Sponsor of the Paris Opera's audiovisual broadcasts