The magic flute
Opéra Bastille - from 17 September to 19 November 2022
The magic flute
Opera Wolfgang Amadeus Mozart
Sales open on 31 May 2022 at 12h00
Book Subscribe Option booking This production is no longer available for subscription
Personal offers for this show
Opéra Bastille - from 17 September to 19 November 2022
Language : German
Surtitle : French / English
Opening night : 17 Sept 2022
About
In few words:
In Die Zauberflöte, a prince from a far‑off land on a quest to liberate a princess meets a giant snake, a cocky bird‑seller, the Queen of the Night and a High Priest who imposes strange rites of passage. How does one approach Mozart's last opera, first performed in Vienna in 1791, two months before the composer's death? As a fantastical tale for children, as the reflection of the masonic allegiance of Mozart and his librettist Schikaneder, or as an ardent meditation on human existence? The director Robert Carsen attempts to go beyond the libretto's simplistic opposition of good and evil, represented by Sarastro and the Queen of the Night, suggesting that each of them guides the young Tamino and Pamina on the path to wisdom. An optimistic reading that does not exclude the idea of death, described by Mozart in a letter to his father as "our best friend".
CHARACTERS
Tamino: In love with Pamina.
Papageno: Bird-catcher in the service of the Queen of the Night.
Sarastro: High Priest in the Temple of Wisdom.
La Reine de la Nuit: Pamina's mother.
Pamina: The Queen of the Night's daughter.
Monostatos: Sarastro's servant.
Papagena: Promised to Papageno.
Les trois Dames: In the service of the Queen of the Night  
Opening

First part

70 mn

Intermission

30 mn

Second part

85 mn

End
Die Zauberflöte

Opera in two acts (1791)

Libretto :

Emanuel Schikaneder

Mauro Peter

(13 Sept. > 13 Oct.)

(19 Oct.-19 Nov.)

Huw Montague Rendall

(13 Sep.> 19 Oct.)

Iurii Samoilov

(22 Oct. > 19 Nov.)

(17 Sept. > 13 Oct.)

(19 Oct. > 19 Nov.)

(11 Sept. > 22 Oct.)

(28 Oct. > 19 Nov.)
Whether you're a member of Arop or not, the friends of the Opera can reserve seats for you on all performance dates, including those not yet open for sale and those announced as sold out.
Gallery
1/10 :
© Charles Duprat / OnP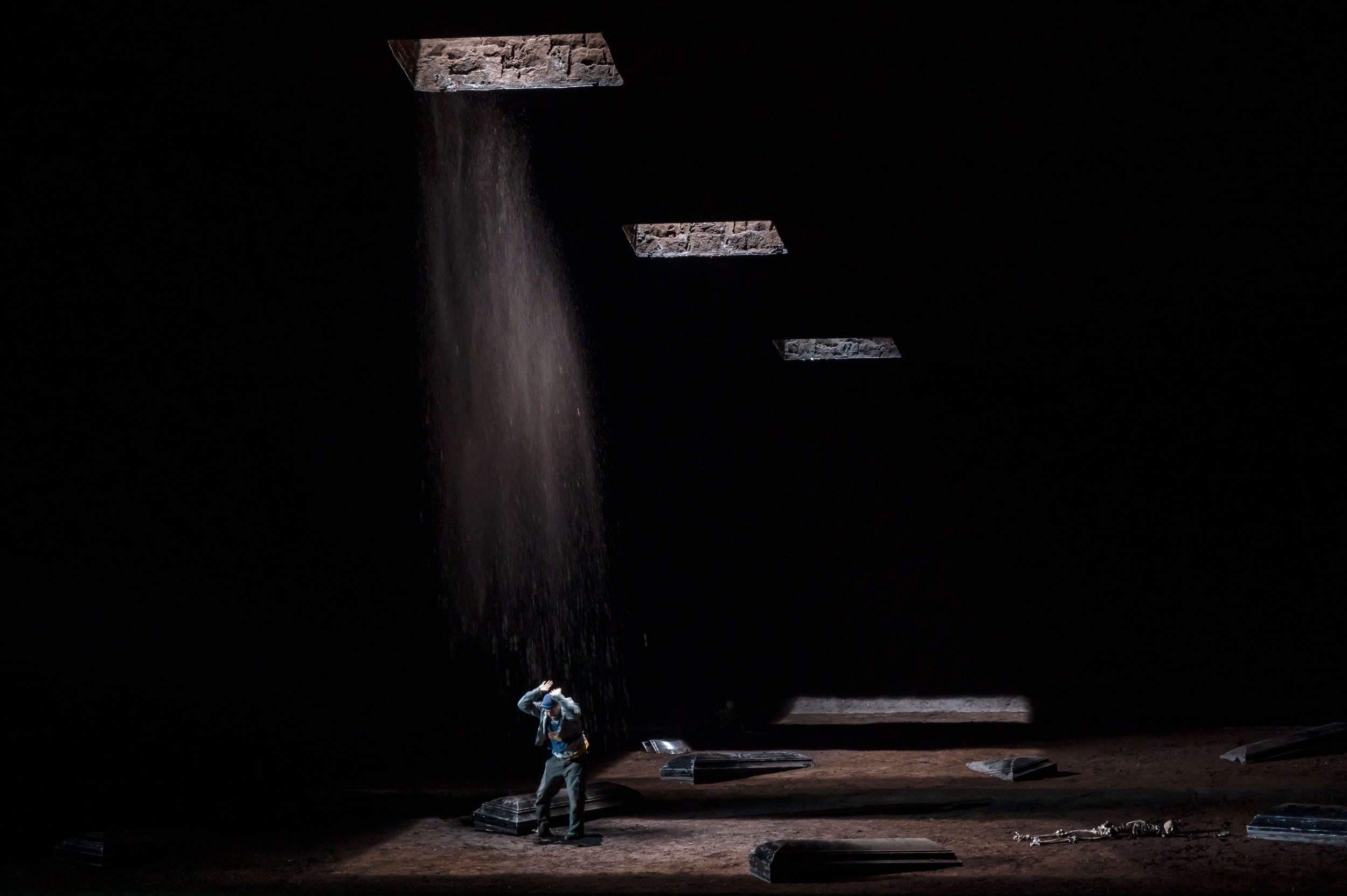 2/10 :
© Charles Duprat / OnP
3/10 :
© Elisa Haberer / OnP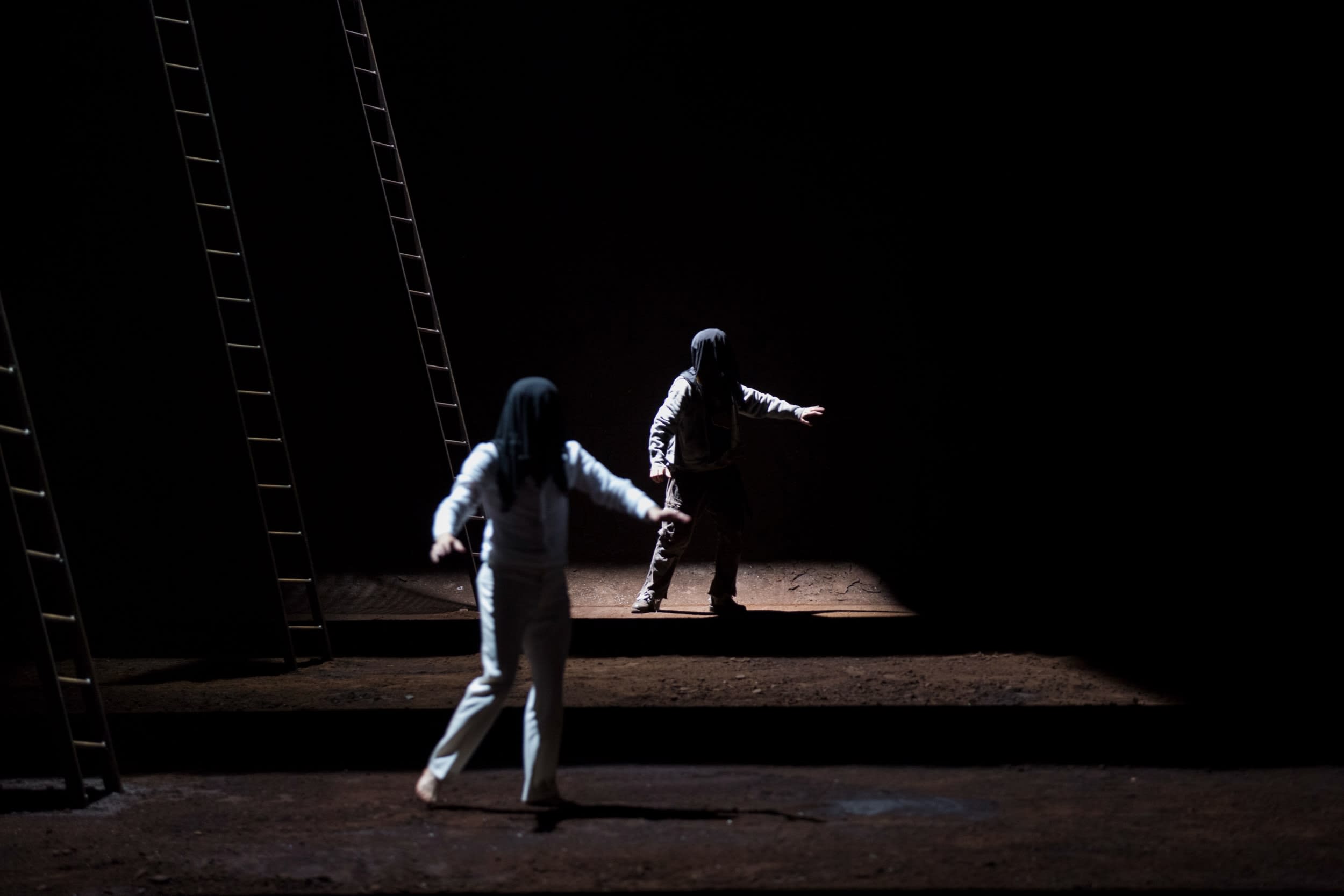 4/10 :
© Elisa Haberer / OnP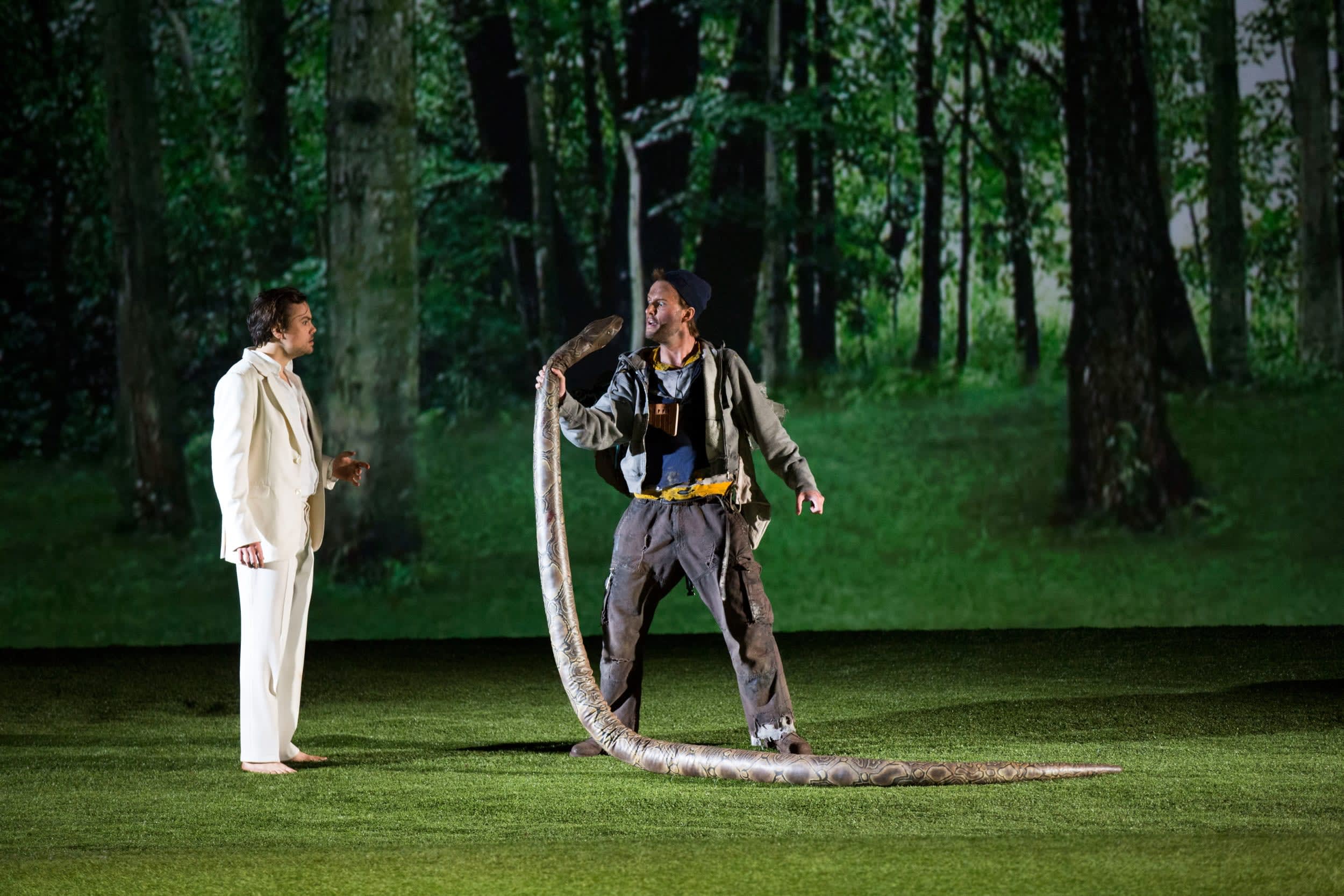 5/10 :
© Elisa Haberer / OnP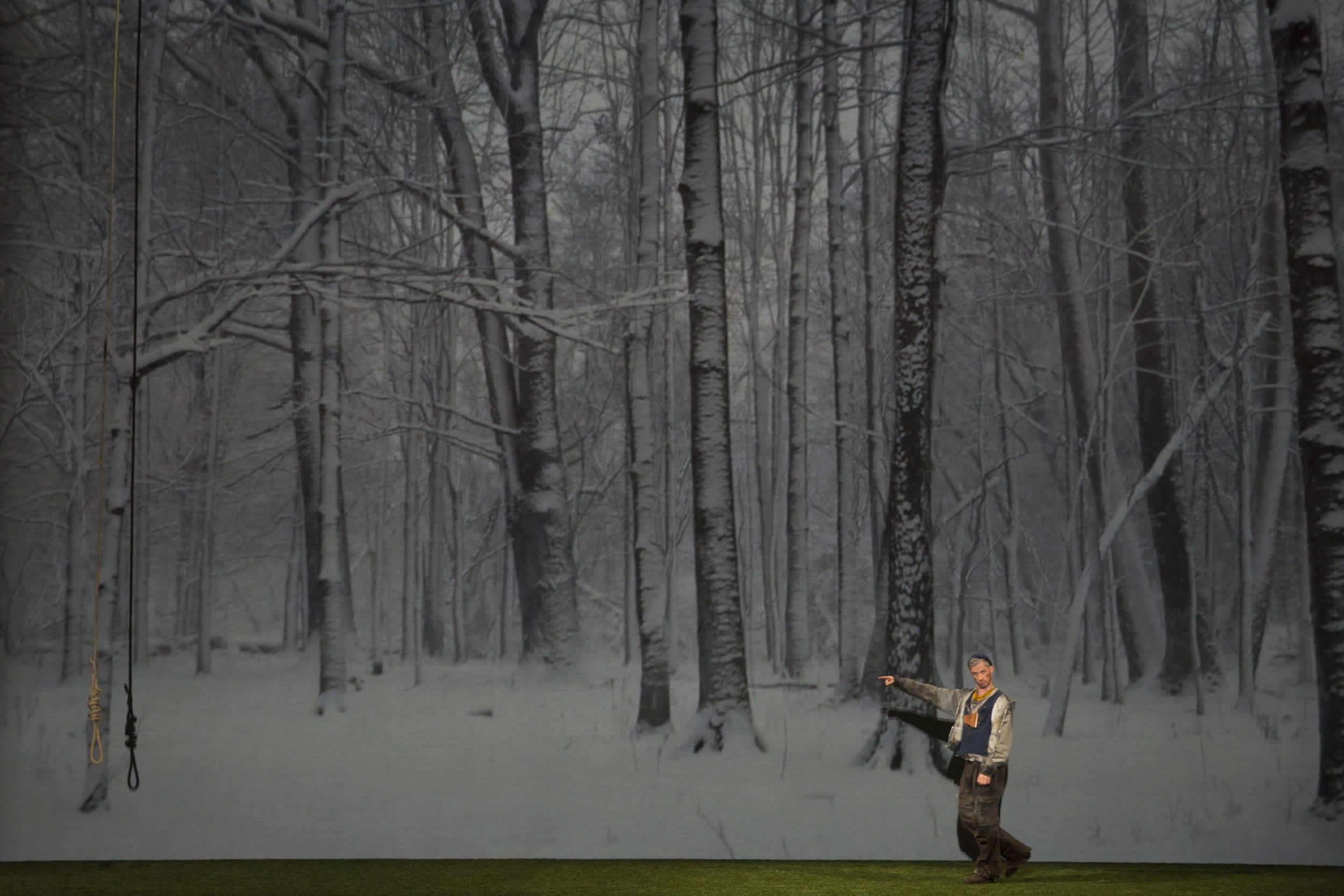 6/10 :
© Elisa Haberer / OnP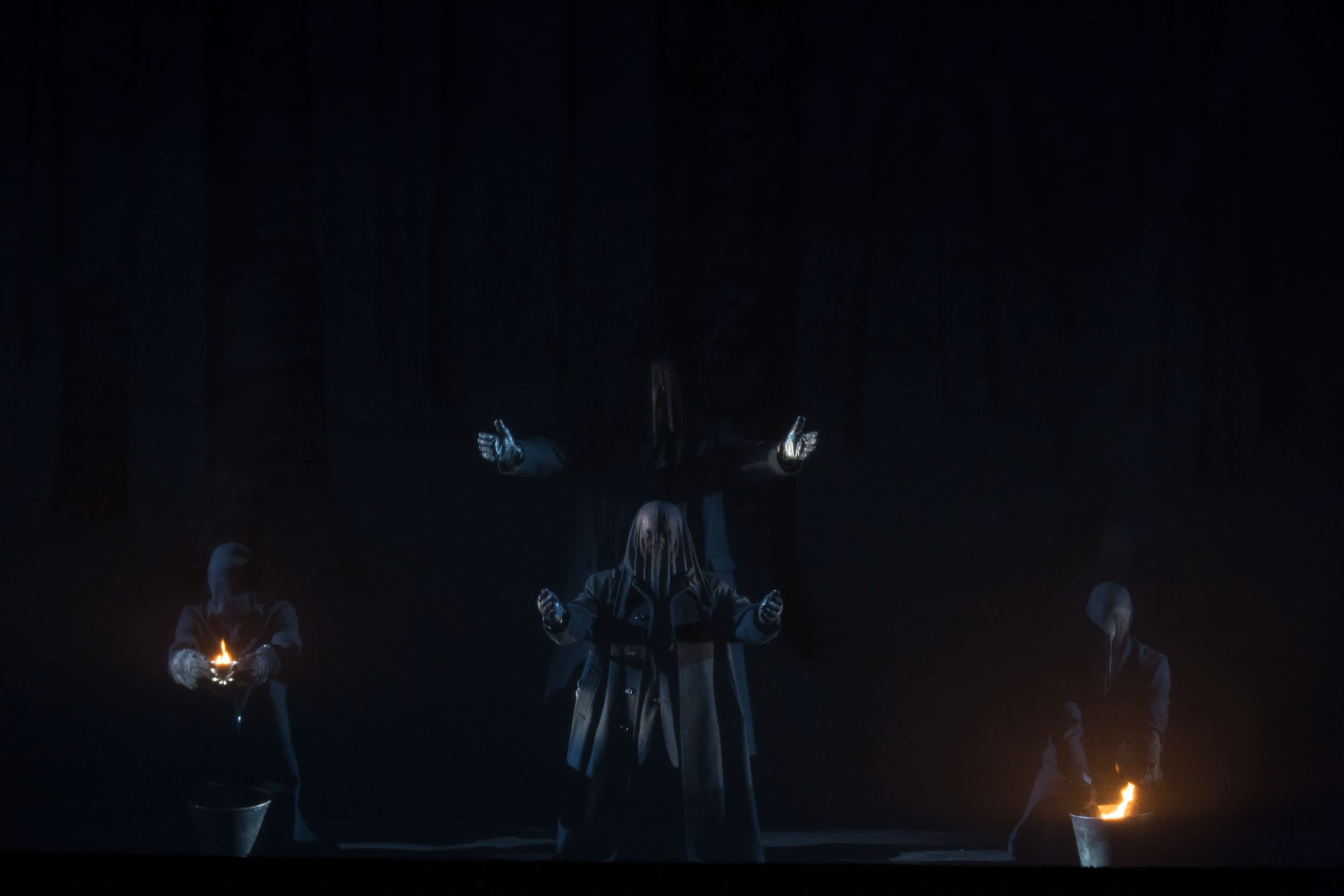 7/10 :
© Elisa Haberer / OnP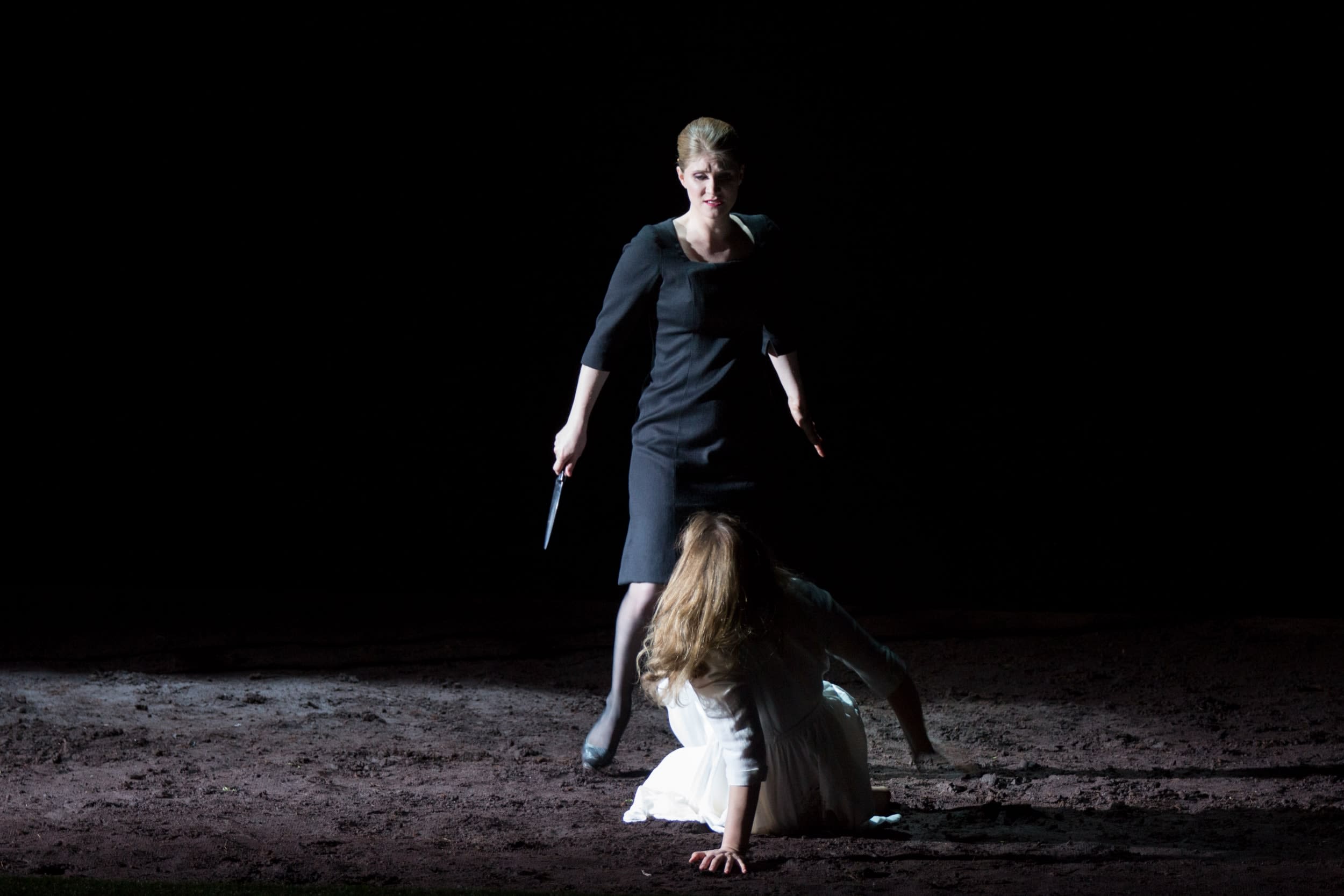 8/10 :
© Elisa Haberer / OnP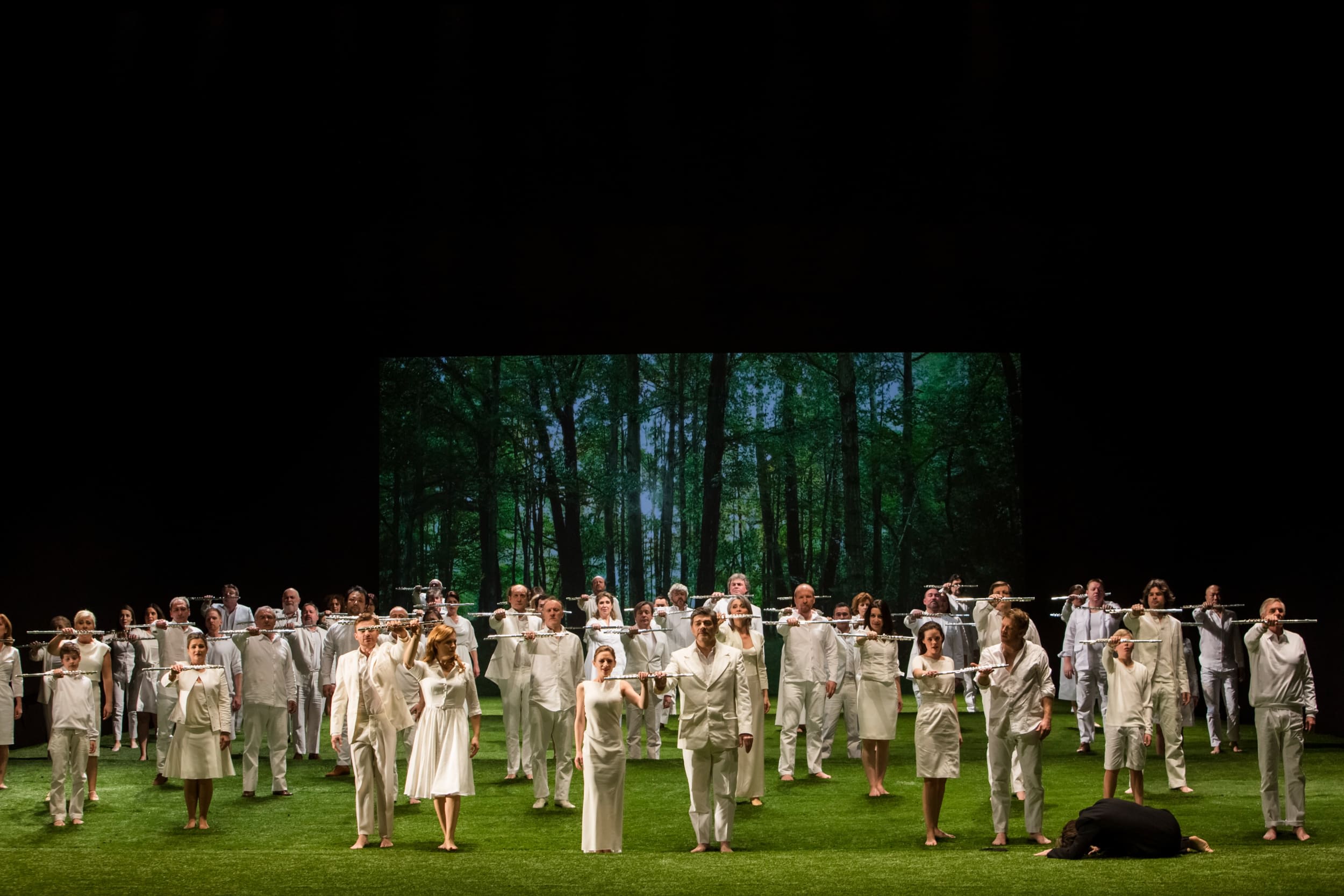 9/10 :
© Agathe Poupeney / Onp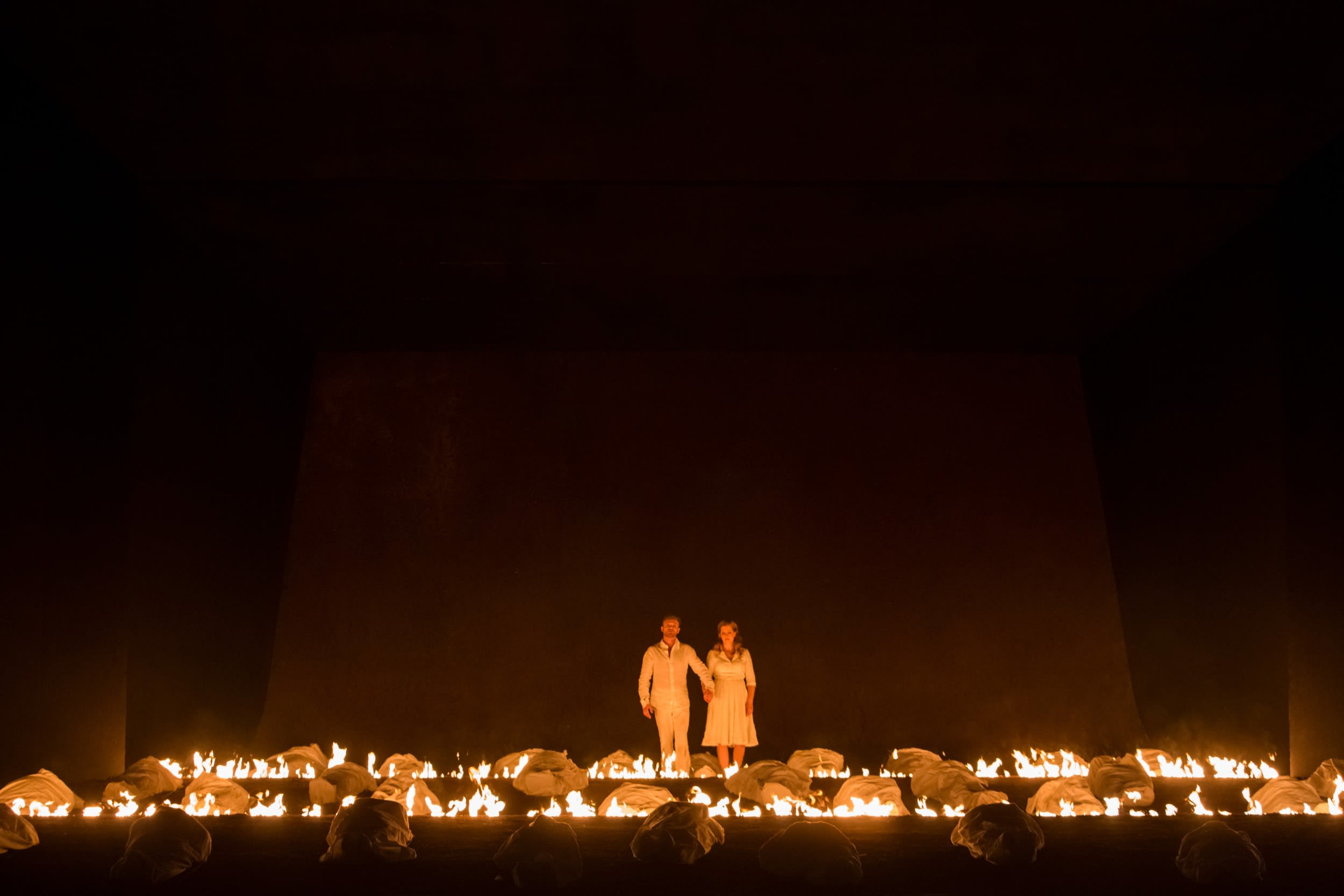 10/10 :
© Agathe Poupeney / Onp
1/2:
[INTERVIEW] Robert Carsen about LA FLÛTE ENCHANTÉE
2/2:
[TRAILER] LA FLÛTE ENCHANTÉE by Wolfgang Amadeus Mozart
Audio clips
La Flûte Enchantée (saison 18/19) - Ouverture
La Flûte Enchantée (saison 18/19)- Acte II - Vannina Santoni (Pamina)
La Flûte Enchantée (saison 18/19) - Acte I - Florian Sempey (Papageno)
La Flûte Enchantée (saison 18/19) - Acte II - Jodie Devos (Reine De La Nuit)
Media coverage
This is Carsen's strong point: the primacy of the theatre, with its gestures, movements and surprises, in a variety that constantly arouses attention.

Guillaume Tion, Libération.fr, 10 février 2017

A strength and coherence that still fascinates the audience.

François Lehel, Opéra Magazine, Mars 2017

This revival of Carsen's production at the Opéra Bastille simply expresses the magic of Mozart's famous Singspiel (played and sung).

Olyrix, 2017
Find this show in the following subscriptions
Young audience subscription

€75

3 operas

Available to audience members under the age of 28, at attractive rates in seat category 4 at the Palais Garnier and seat categories 7 or 8 at the Opéra Bastille.

Read more

Abonnement libre

-5 to -10%

From 4 performances to chose from the program

Discount on a selection of categories

Read more

Abonnement découverte

-20%

4 operas

On a selection of dates and performances, in seat categories Optima to 5 at the Opéra Bastille.

Read more