Carmen
Opéra Bastille - from 15 November 2022 to 25 February 2023
Carmen
Opera Georges Bizet
Sales open on 14 June 2022 at 12h00
Book Subscribe Option booking This production is no longer available for subscription
Personal offers for this show
Opéra Bastille - from 15 November 2022 to 25 February 2023
Language : French
Surtitle : French / English
Opening night : 15 Nov. 2022
About
In few words:
At the premiere of Carmen on March 3rd 1875 at the Opéra‑ Comique, the audience, shocked by its "Castillian wantonness", cried scandal! Georges Bizet, who died three months later, never knew that his opera was to become one of the most widely performed in the world. Although the success of this work can be attributed to its unforgettable melodies, it also owes much to the independent character of the celebrated cigarette factory worker: "Carmen will never give in. Born free, she will die free", sings the heroine to Don José at the end of the opera. Her irrepressible liberty, coupled with the necessity to live on a knife's edge, ever more intensely, is captured by Calixto Bieito's production as by none other. From Mérimée's original character, Bieito's Carmen retains her profoundly Iberian contours and the ardent temperament of a woman living off small‑time trafficking. This rebel, however, is a thoroughly contemporary creature. A tantalising and indomitable vamp, she lives life in the fast lane, in an urgent desire to fully exist.
Opening

First part

85 mn

Intermission

30 mn

Second part

60 mn

End
Carmen

Opera in four acts (1875)

After Prosper Mérimée


Libretto :

Henri Meilhac

Ludovic Halévy

15 Nov. > 3 Dec. 2022

28 Jan. > 25 Feb. 2023

15 Nov. > 3 Dec. 2022

28 Jan. > 25 Feb. 2023

NN

15 Nov. > 3 Dec. 2022

28 Jan. > 25 Feb. 2023

15 Nov. > 3 Dec. 2022

28 Jan. > 25 Feb. 2023

Golda Schultz

15 > 27 Nov.

30 Nov.‑3 Dec.

28 Jan. > 25 Feb. 2023
Whether you're a member of Arop or not, the friends of the Opera can reserve seats for you on all performance dates, including those not yet open for sale and those announced as sold out.
Gallery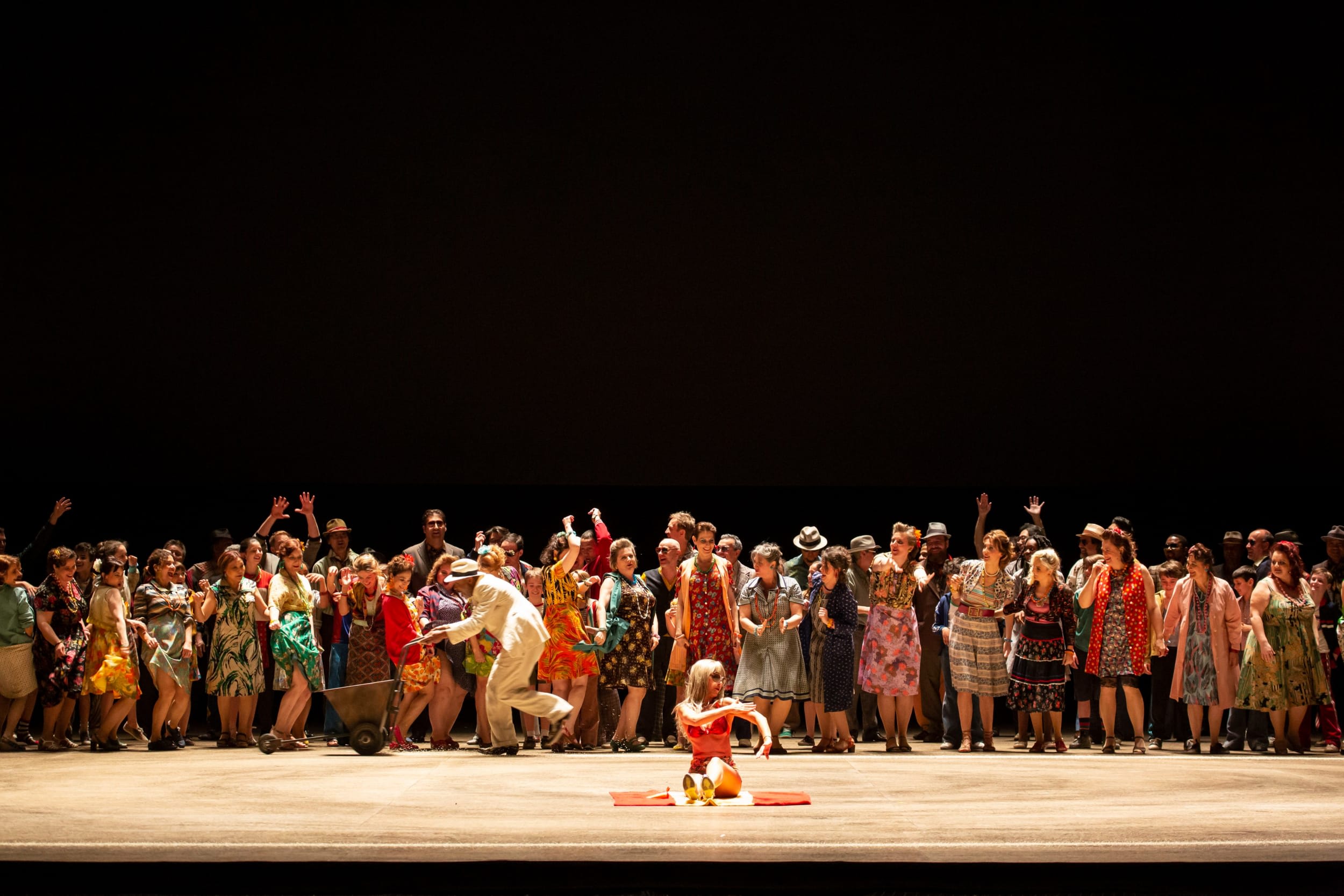 1/10 :
© Emilie Brouchon / OnP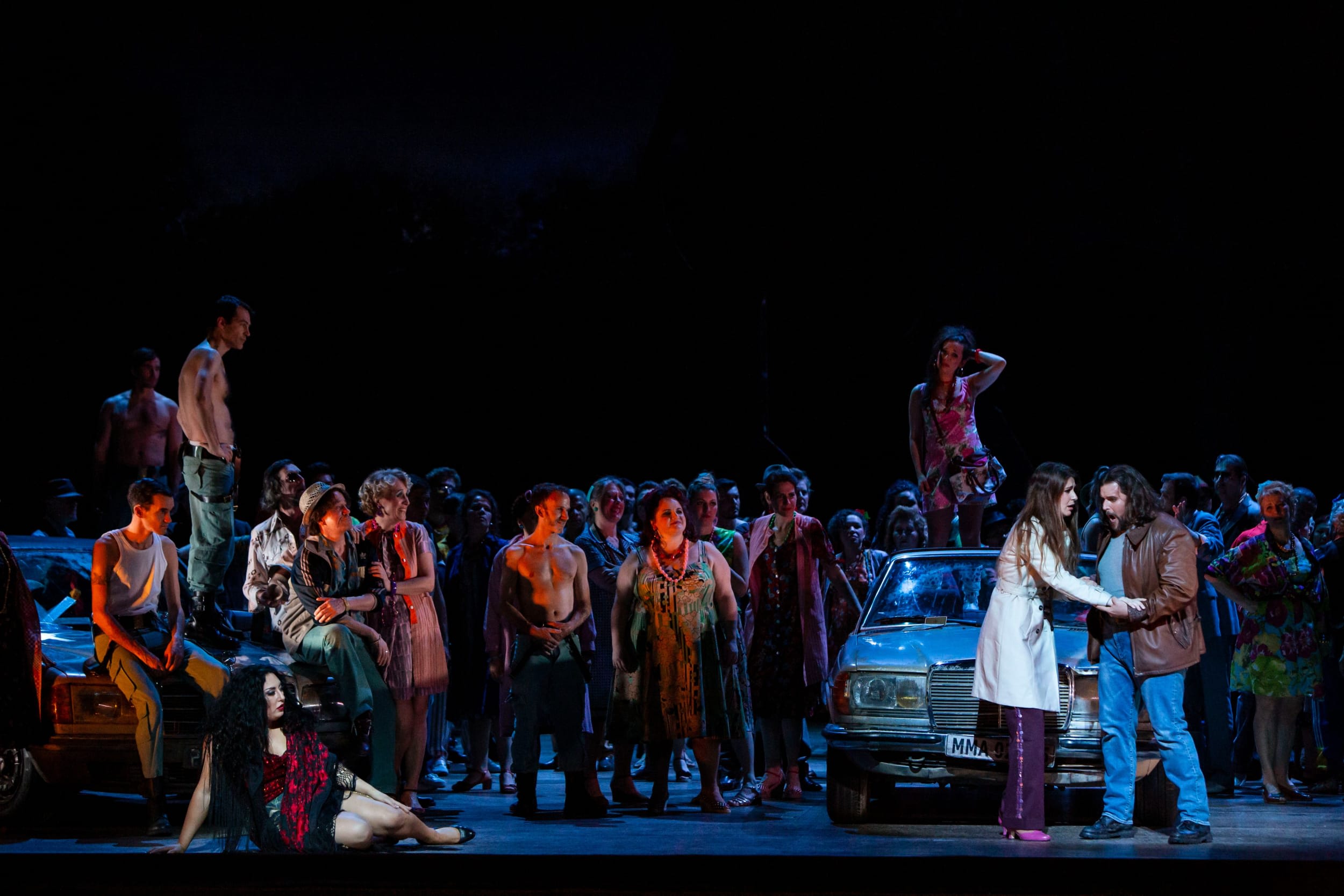 2/10 :
© Emilie Brouchon / OnP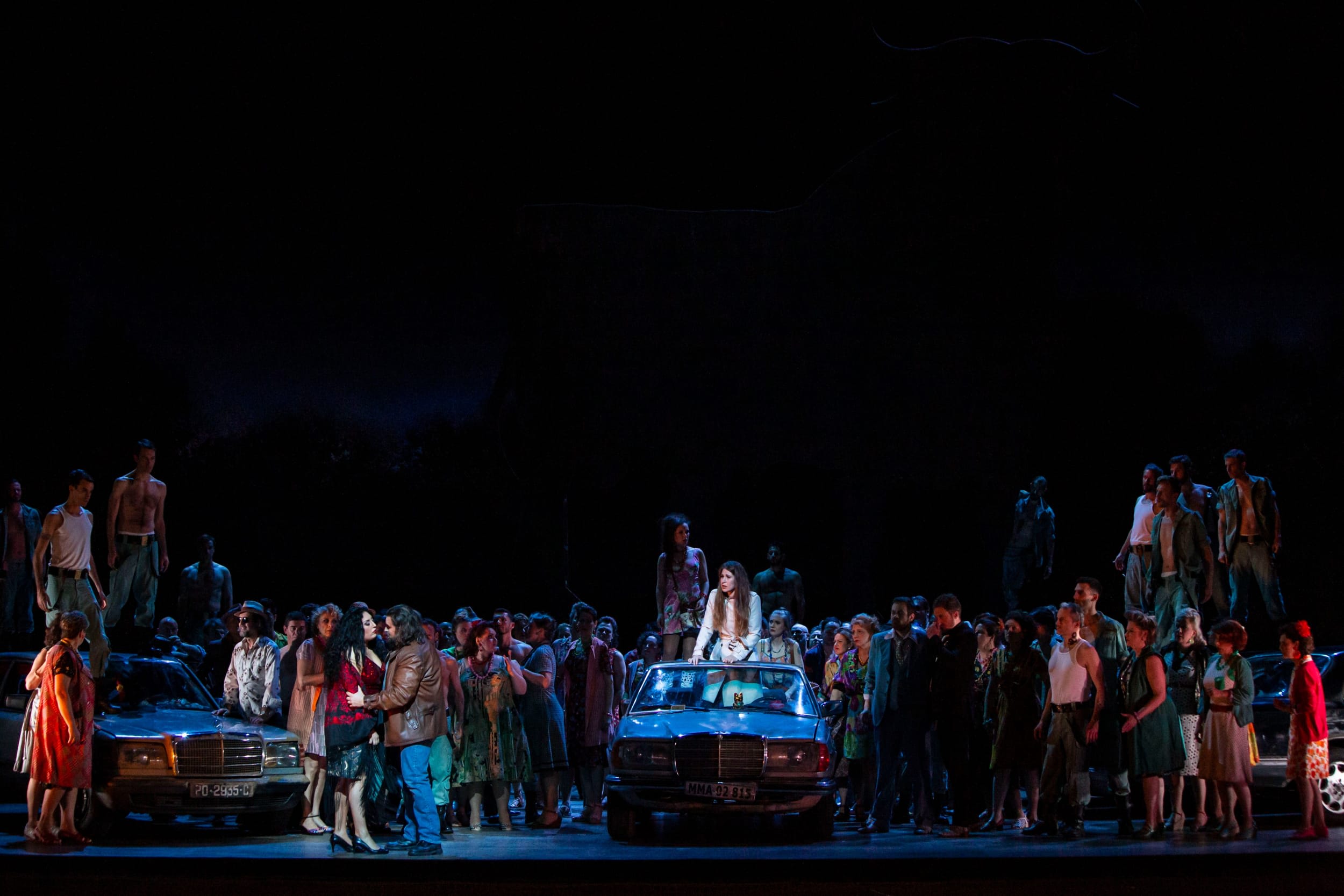 3/10 :
© Emilie Brouchon / OnP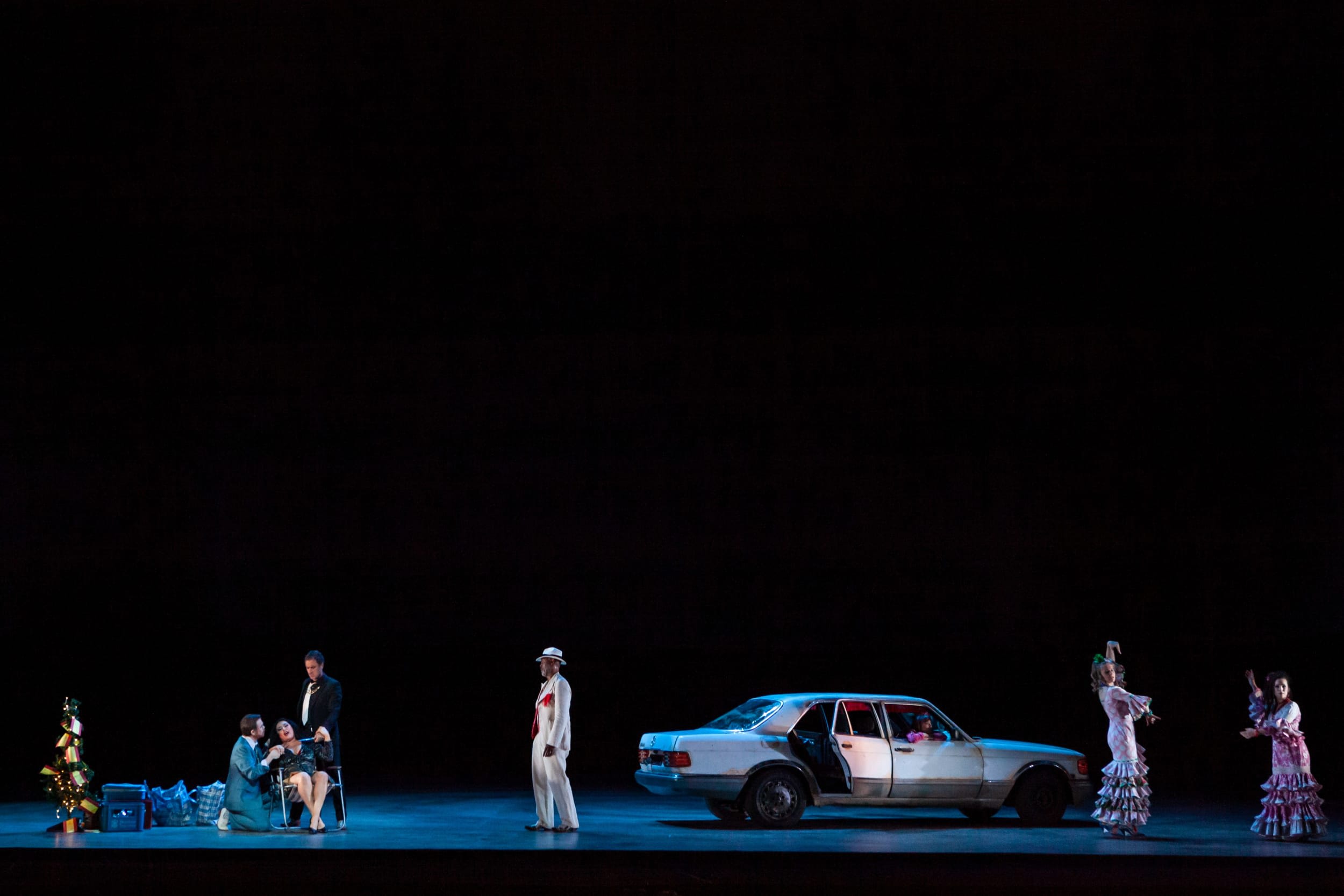 4/10 :
© Emilie Brouchon / OnP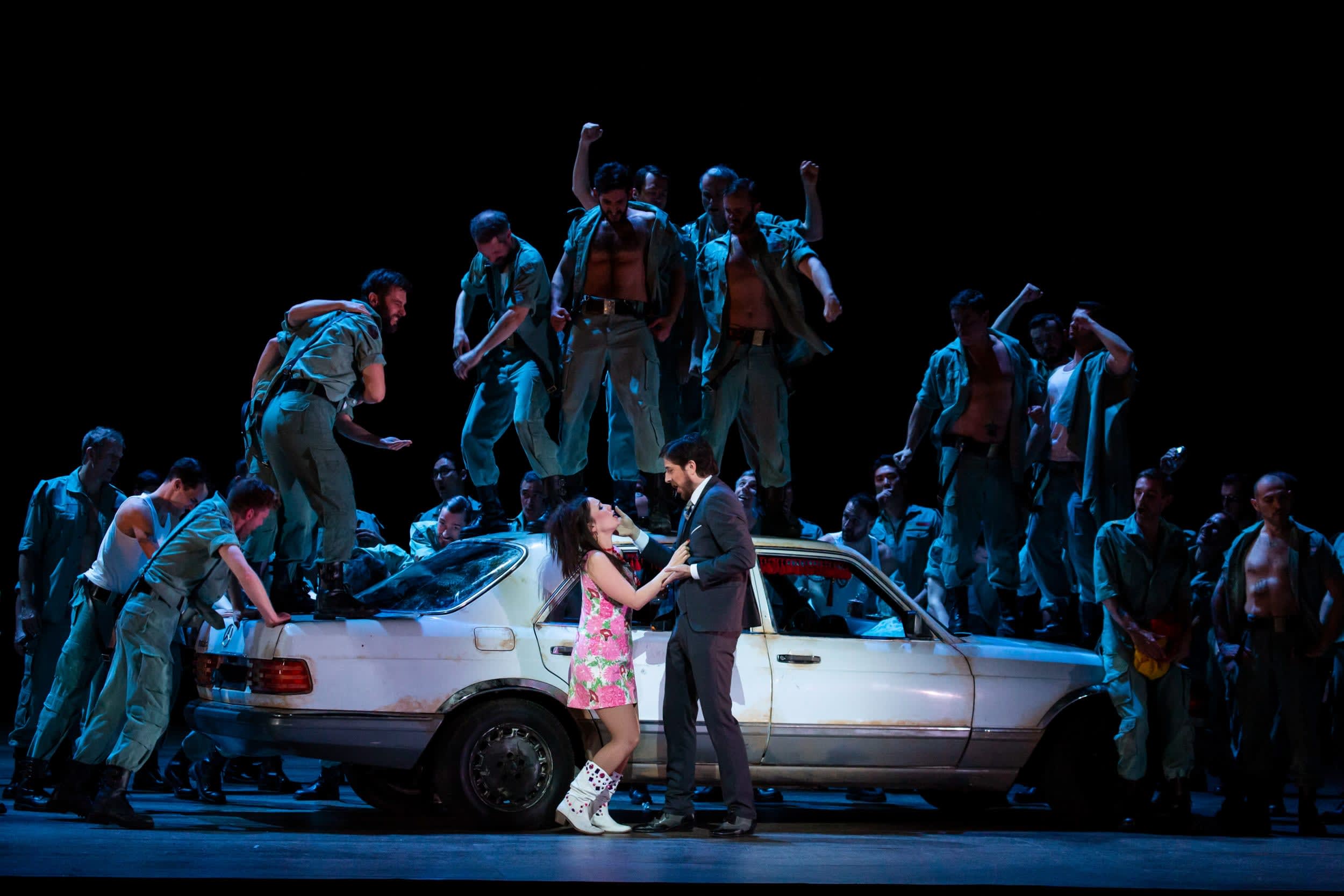 5/10 :
© Emilie Brouchon / OnP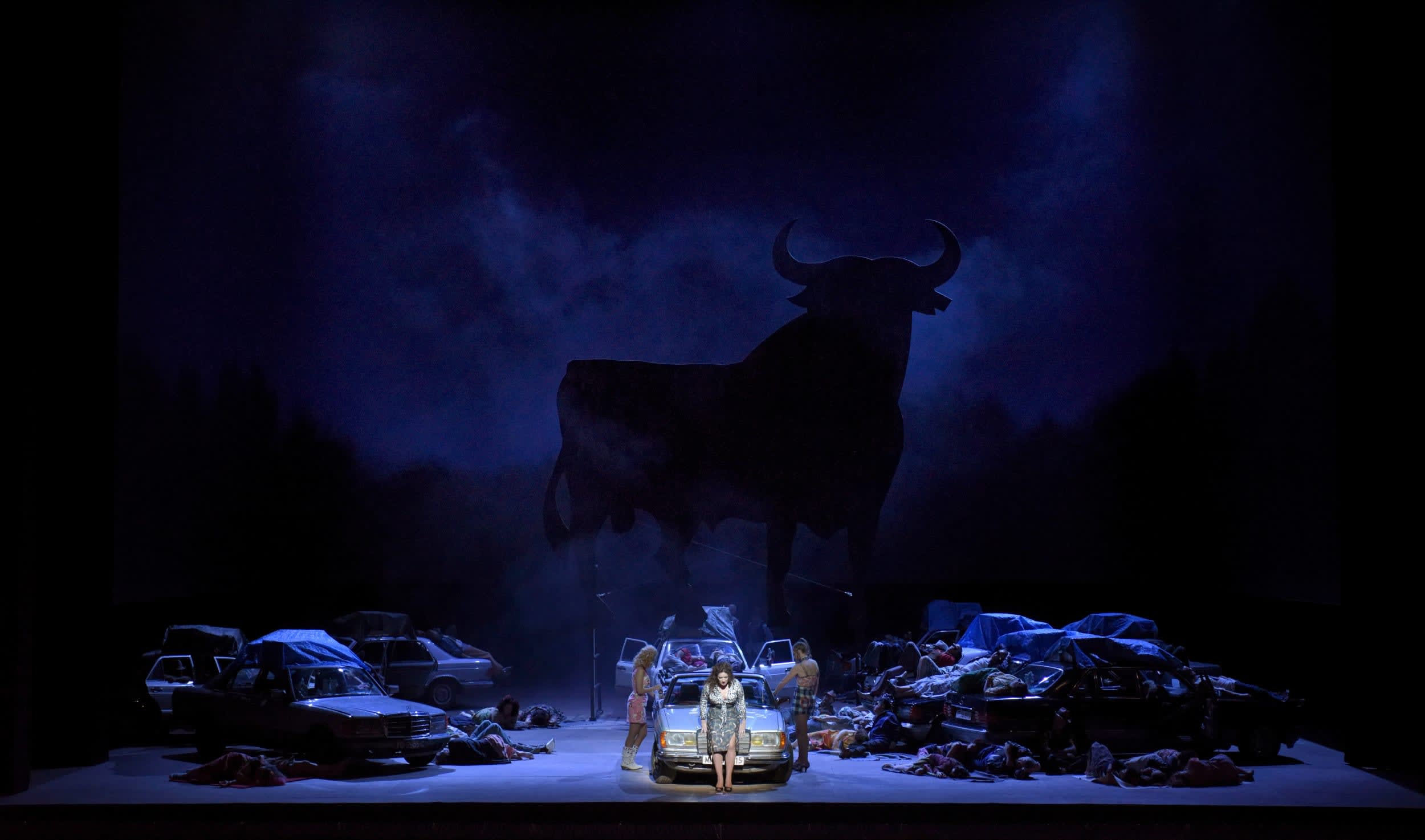 6/10 :
© Vincent Pontet / OnP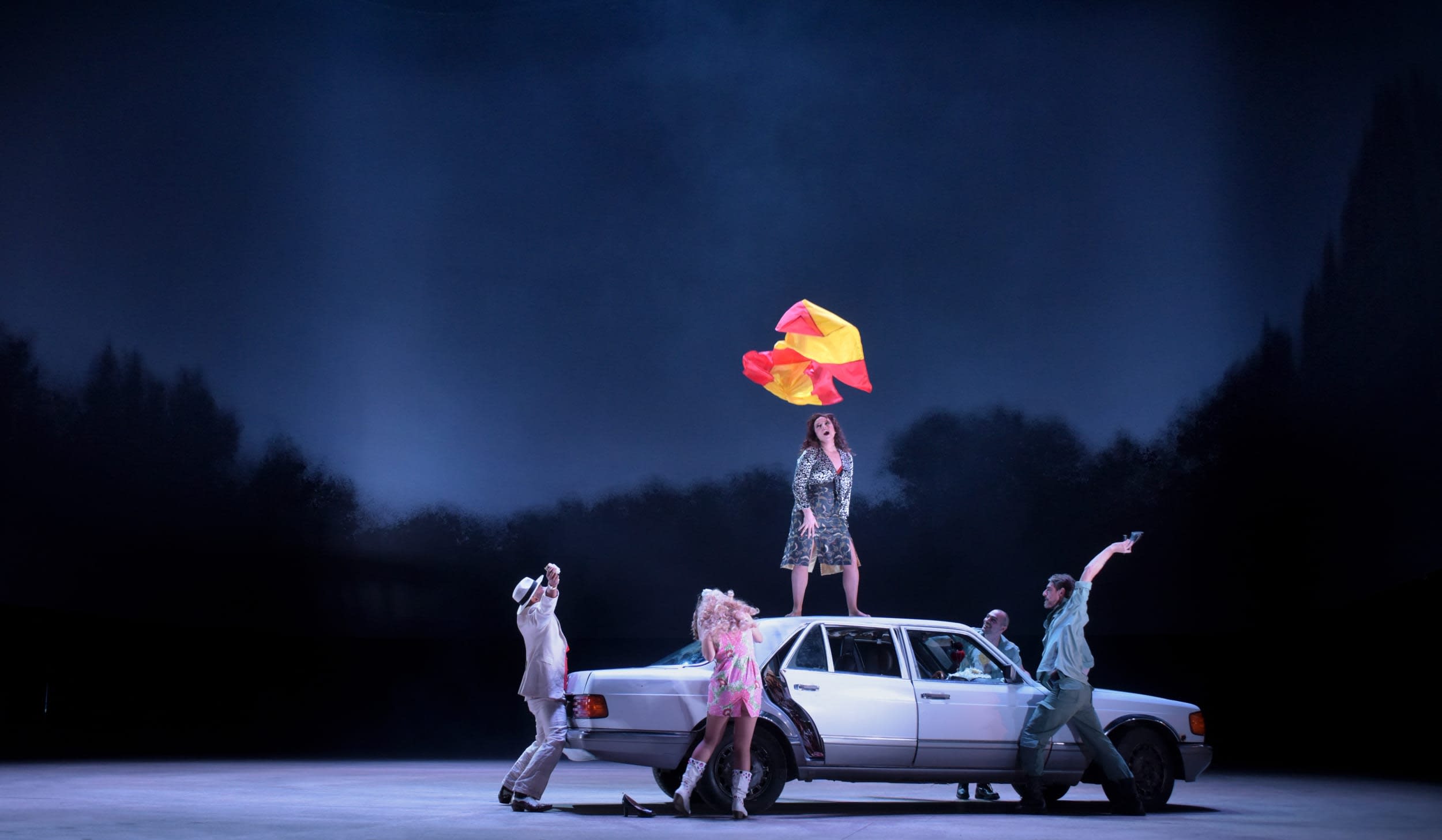 7/10 :
© Vincent Pontet / OnP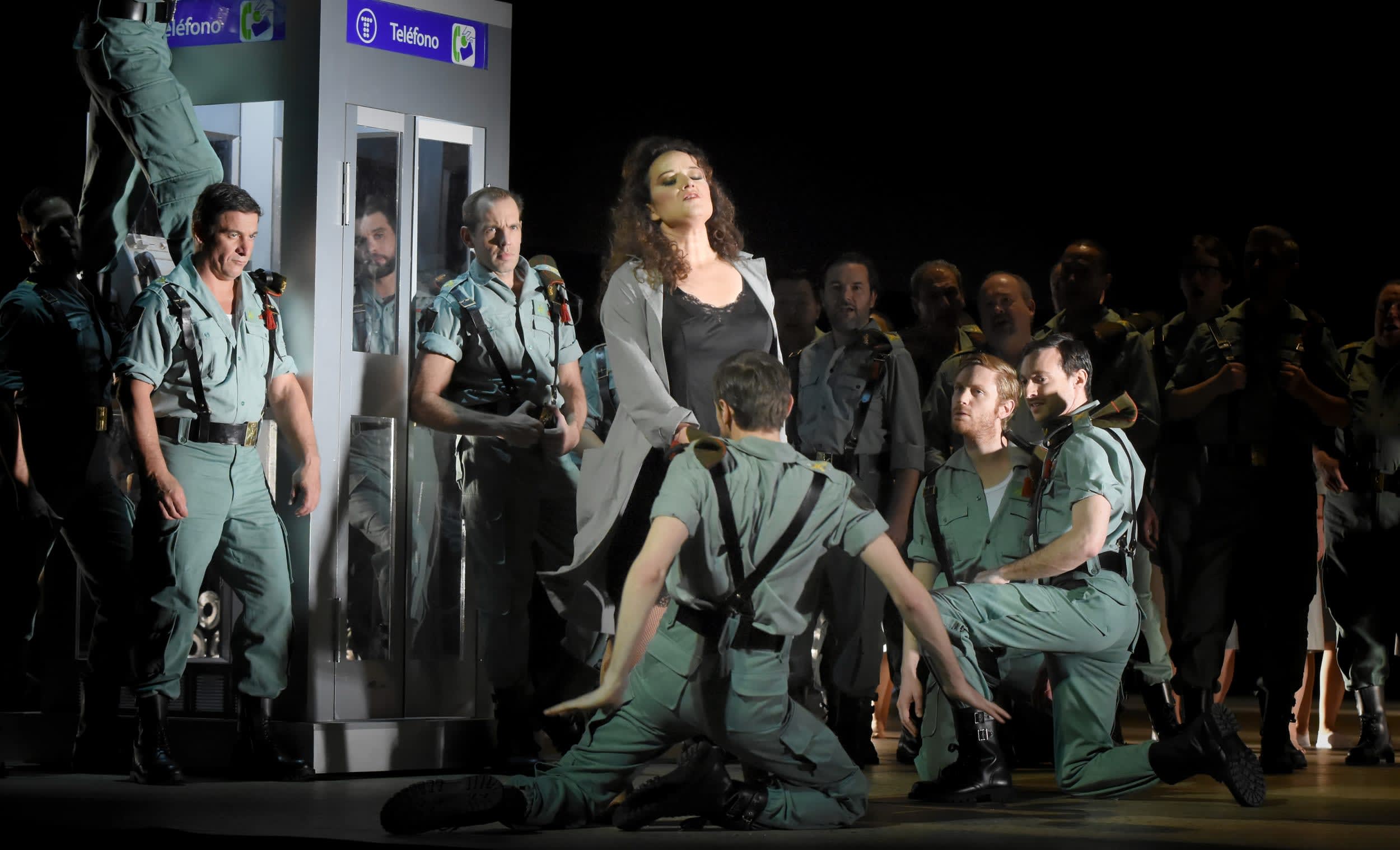 8/10 :
© Vincent Pontet / OnP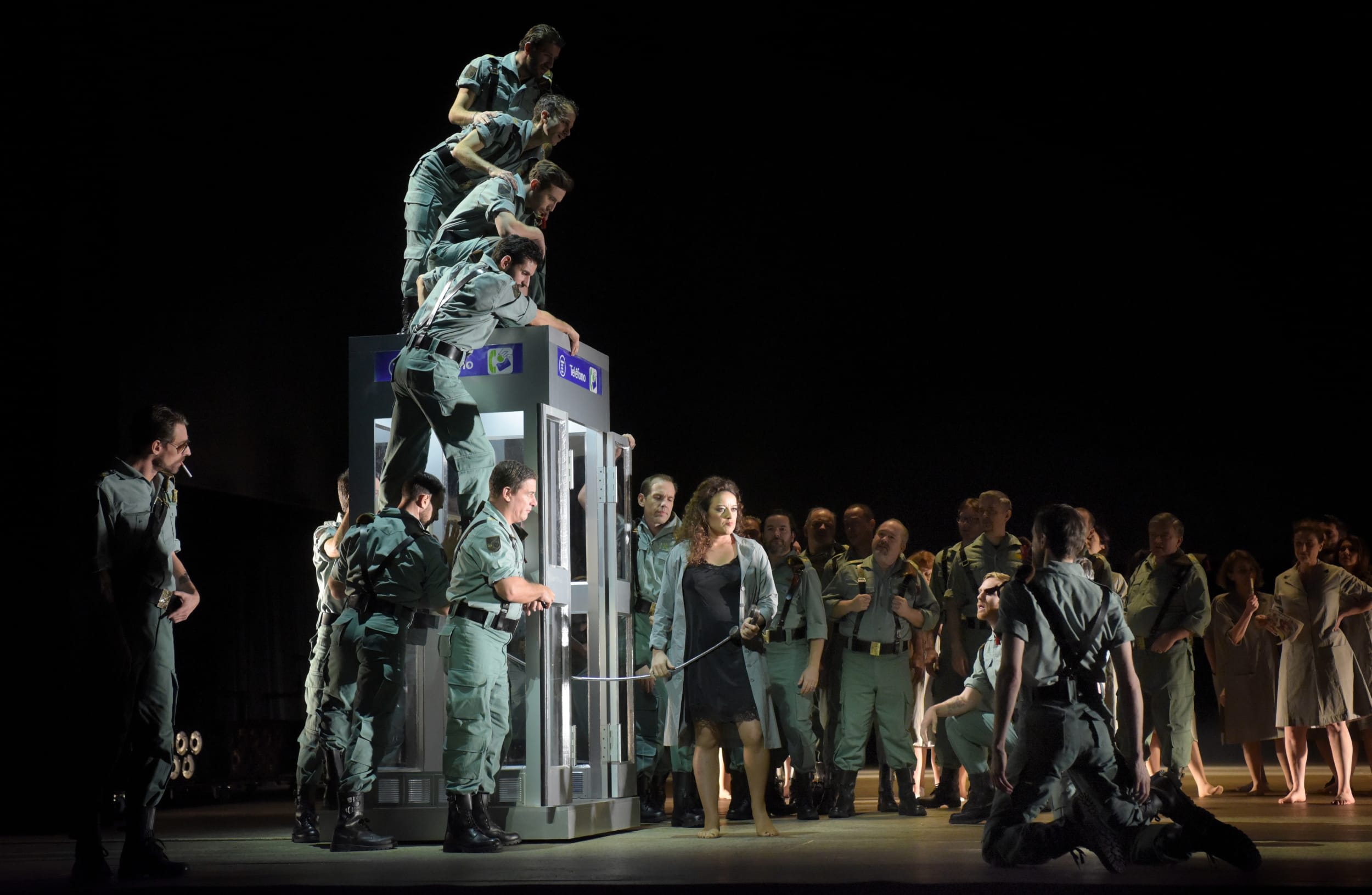 9/10 :
© Vincent Pontet / OnP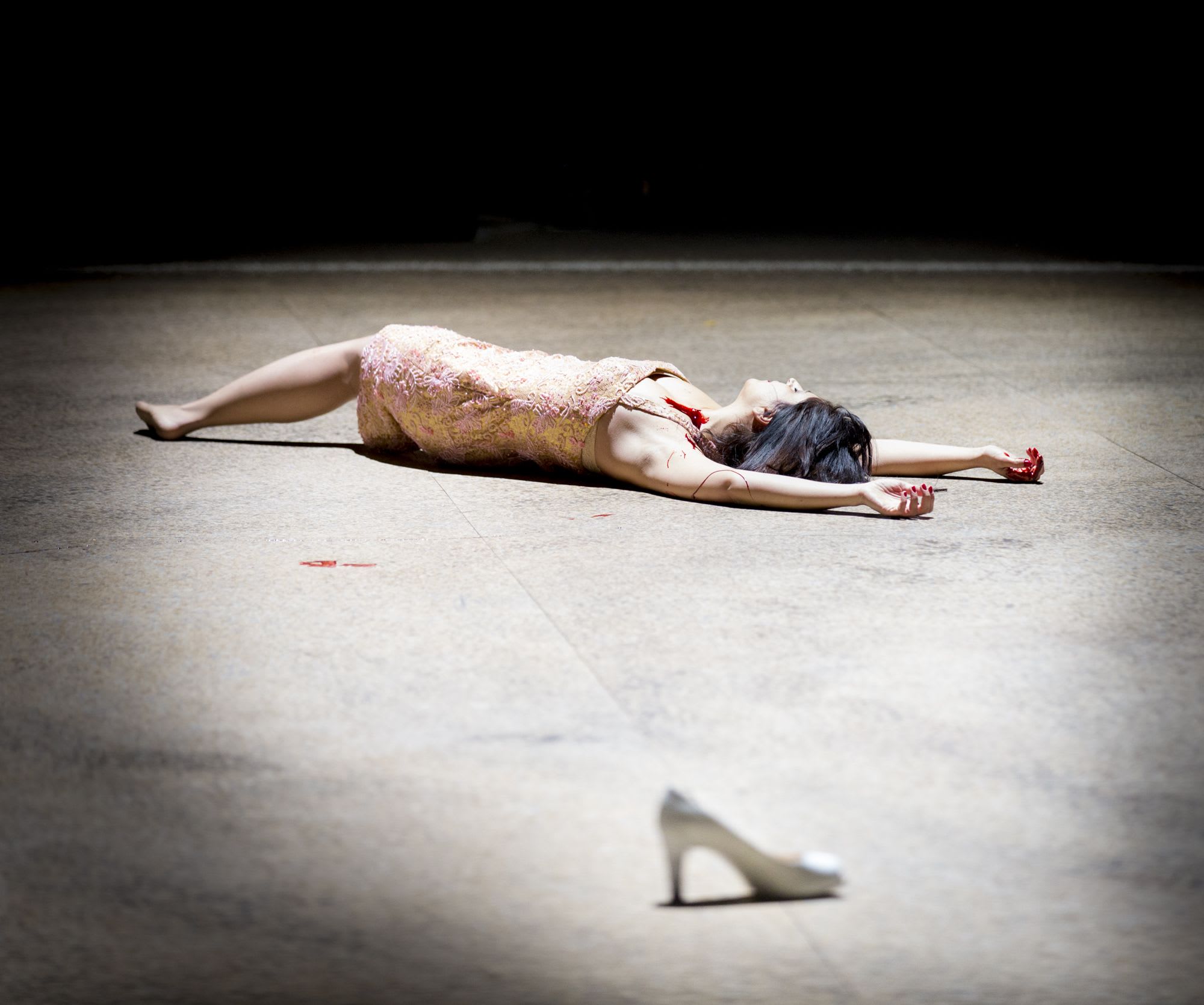 10/10 :
© Elena Bauer / OnP
[TRAILER] CARMEN by Georges Bizet
Audio clips
Carmen (saison 18/19) - Acte II - Anita Rachvelishvili (Carmen), Jean-François Borras (Don José)
Carmen (saison 18/19) - Acte II - Roberto Tagliavini (Escamillo)
Carmen (saison 18/19)- Acte III - A. Rachvelishvili , G. Philiponet, V. Lemercier
Carmen (saison 18/19) - Acte I - Nicole Car (Micaela), Jean - François Borras (Don José)
Media coverage
Calixto Bieito's violent and militant Carmen at the Opéra Bastille

Télérama

A sultry Carmen at the Paris Opera

Sceneweb

A torrid Carmen sets the Bastille on fire

Artistikrezo
Find this show in the following subscriptions
Young audience subscription

€75

3 operas

Available to audience members under the age of 28, at attractive rates in seat category 4 at the Palais Garnier and seat categories 7 or 8 at the Opéra Bastille.

Read more

Abonnement libre

-5 to -10%

From 4 performances to chose from the program

Discount on a selection of categories

Read more

Abonnements découverte

-20%

2 opéras + 2 ballets for -20%

On a selection of dates and performances, in seat categories Optima to 5 at the Opéra Bastille.

Read more
Partners