La Cenerentola
Palais Garnier - from 10 September to 09 October 2022
La Cenerentola
Opera Gioacchino Rossini
Sales open on 31 May 2022 at 12h00
Book Subscribe Option booking This production is no longer available for subscription
Personal offers for this show
Palais Garnier - from 10 September to 09 October 2022
Language : Italian
Surtitle : French / English
Opening night : 10 Sept. 2022
About
In few words:
Relieved of her traditional attributes – velvet slipper and pumpkin carriage – and dominated by a tyrannical stepfather instead of a cruel stepmother, Rossini's La Cenerentola plays with the traditional figures of the fairy tale. Cinderella lives, nonetheless, in a closed and loveless world, under the yoke of the tyrant she protects. Beneath her goodness smoulders a fire to be unleashed by her encounter with the prince... In this drama giocoso written for the Roman Carnival in 1871 in only 24 days, the young Rossini, with 19 operas to his name already, including Il barbiere di Siviglia, composed a jubilatory score with his famous "crescendi" that stoke up the dramatic tension. Taking up this brilliant and highly contrasted score, Guillaume Gallienne delicately underlines its subtle shades, from sombre melancholy to burlesque.
CHARACTERS
Don Ramiro: Prince of Salerno
Dandini: Equerry to the prince
Don Magnifico: Father of Clorinda and Tisbe
Angelina: ALIAS CINDERELLA - Don Magnifico's step-daughter
Clorinda et Tisbe: Don Magnifico's daughters
Alidoro: Philosopher, Don Ramiro's private tutor
Opening

First part

100 mn

Intermission

30 mn

Second part

60 mn

End
La Cenerentola

Opera in two acts (1817)

Libretto :

Jacopo Ferretti - After Charles Perrault, Cendrillon
Whether you're a member of Arop or not, the friends of the Opera can reserve seats for you on all performance dates, including those not yet open for sale and those announced as sold out.
Gallery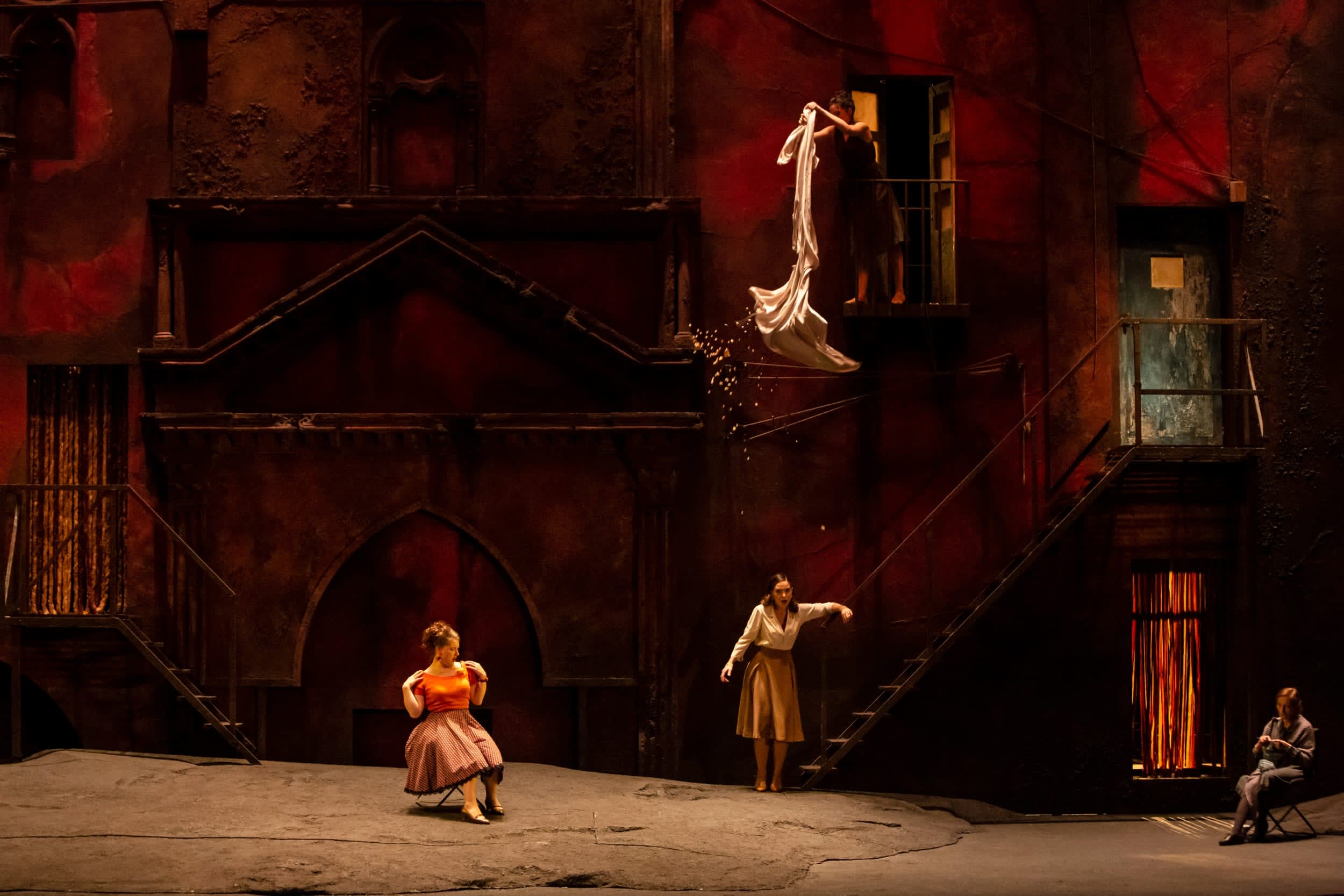 1/10 :
© Emilie Brouchon / OnP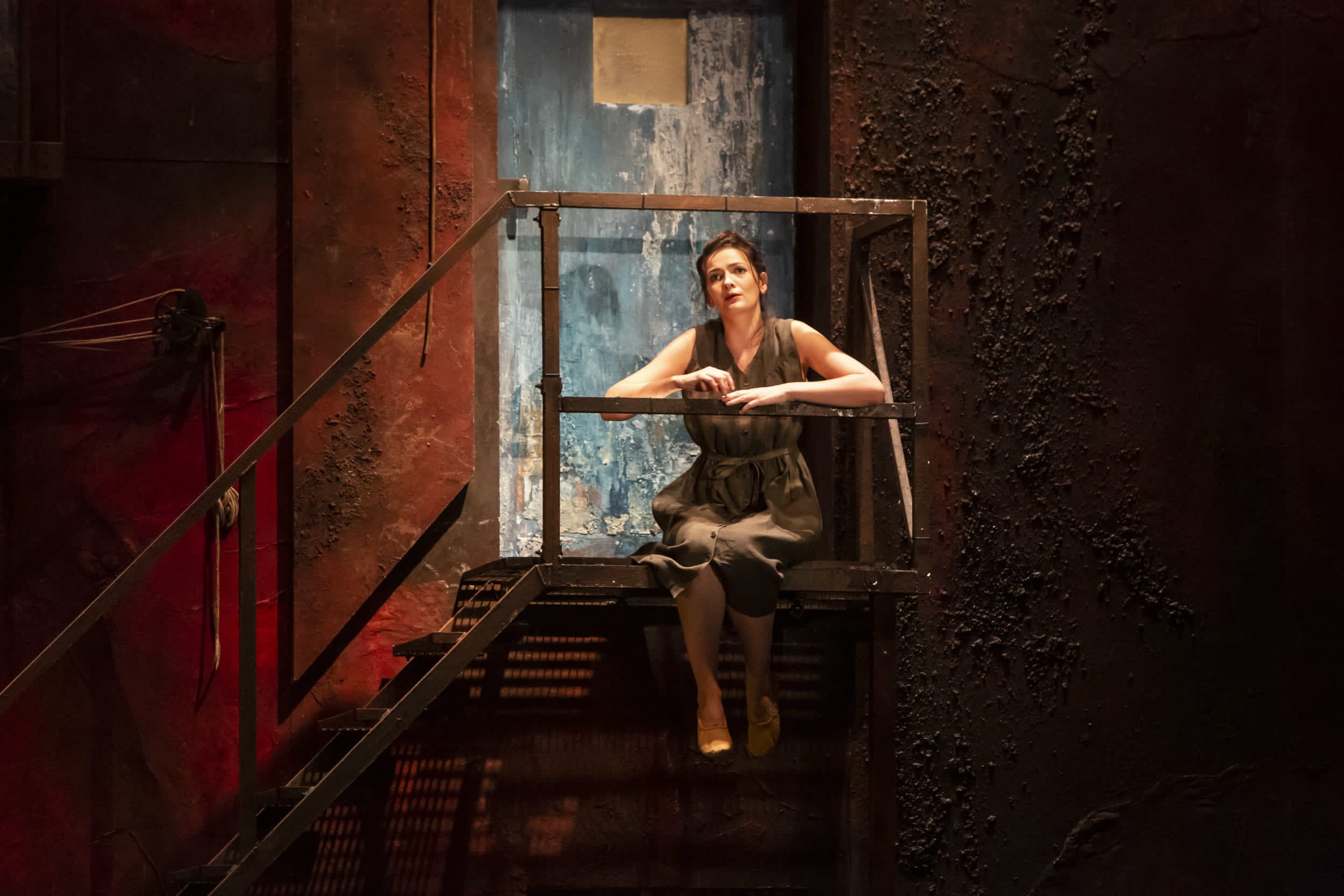 2/10 :
© Emilie Brouchon / OnP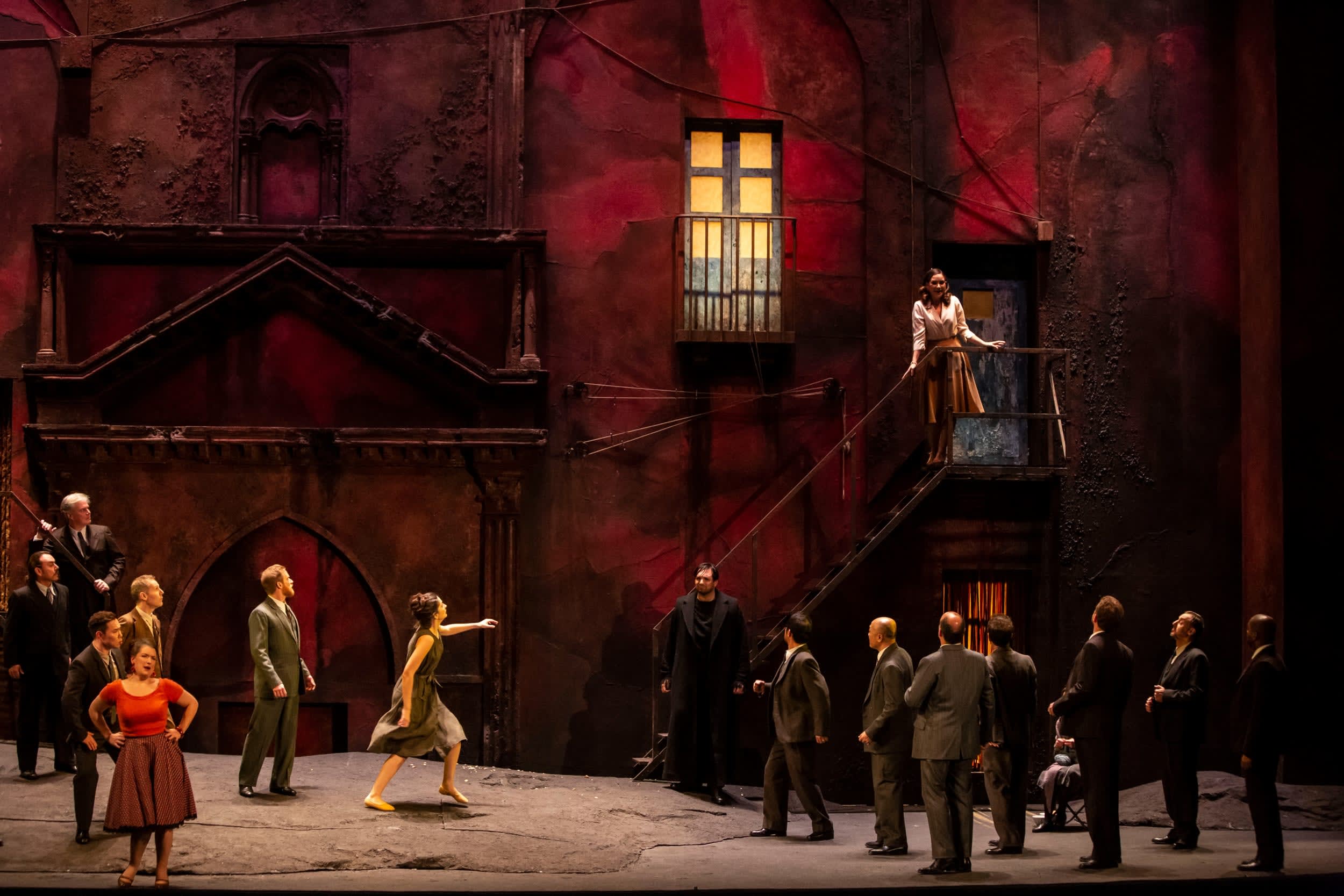 3/10 :
© Emilie Brouchon / OnP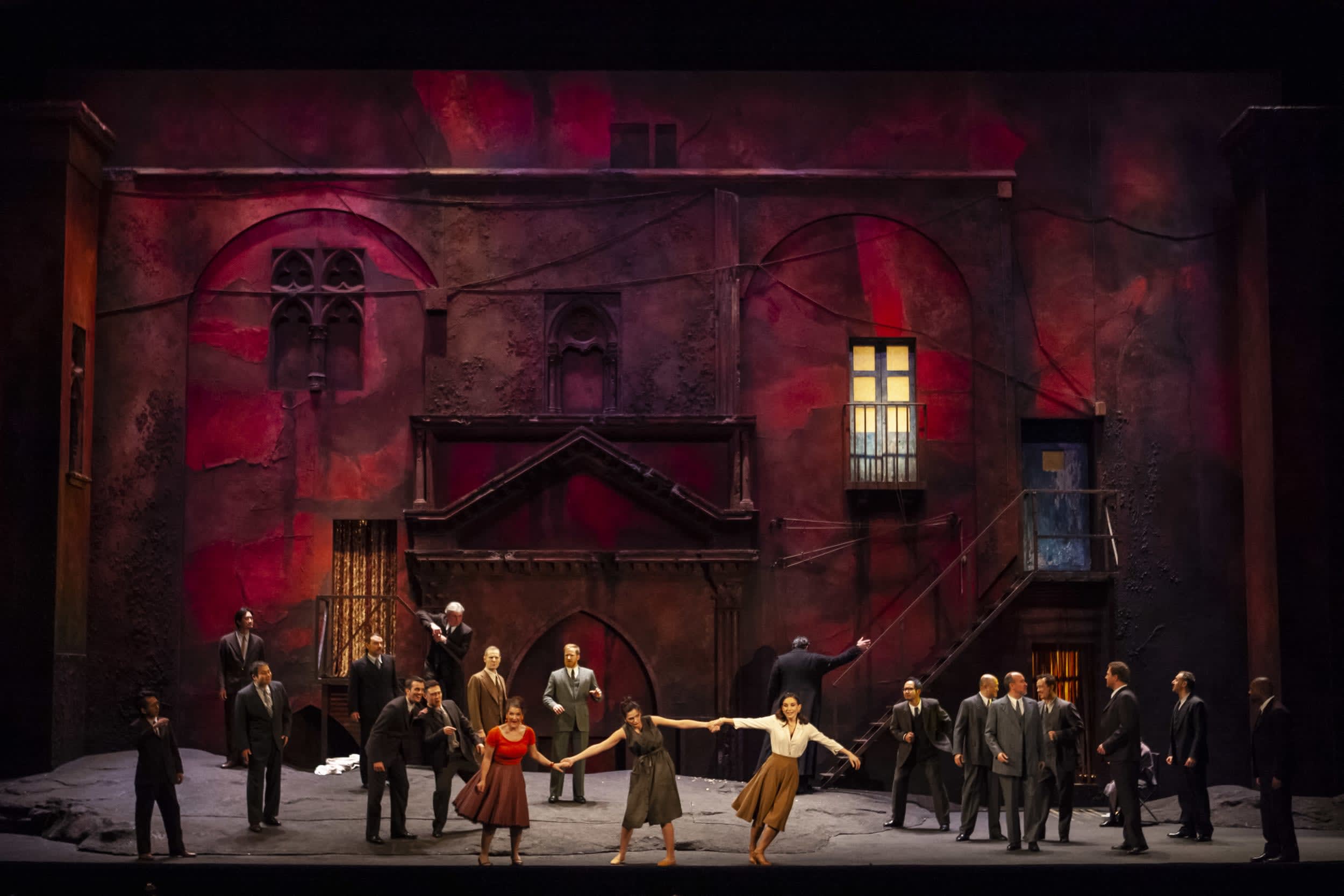 4/10 :
© Emilie Brouchon / OnP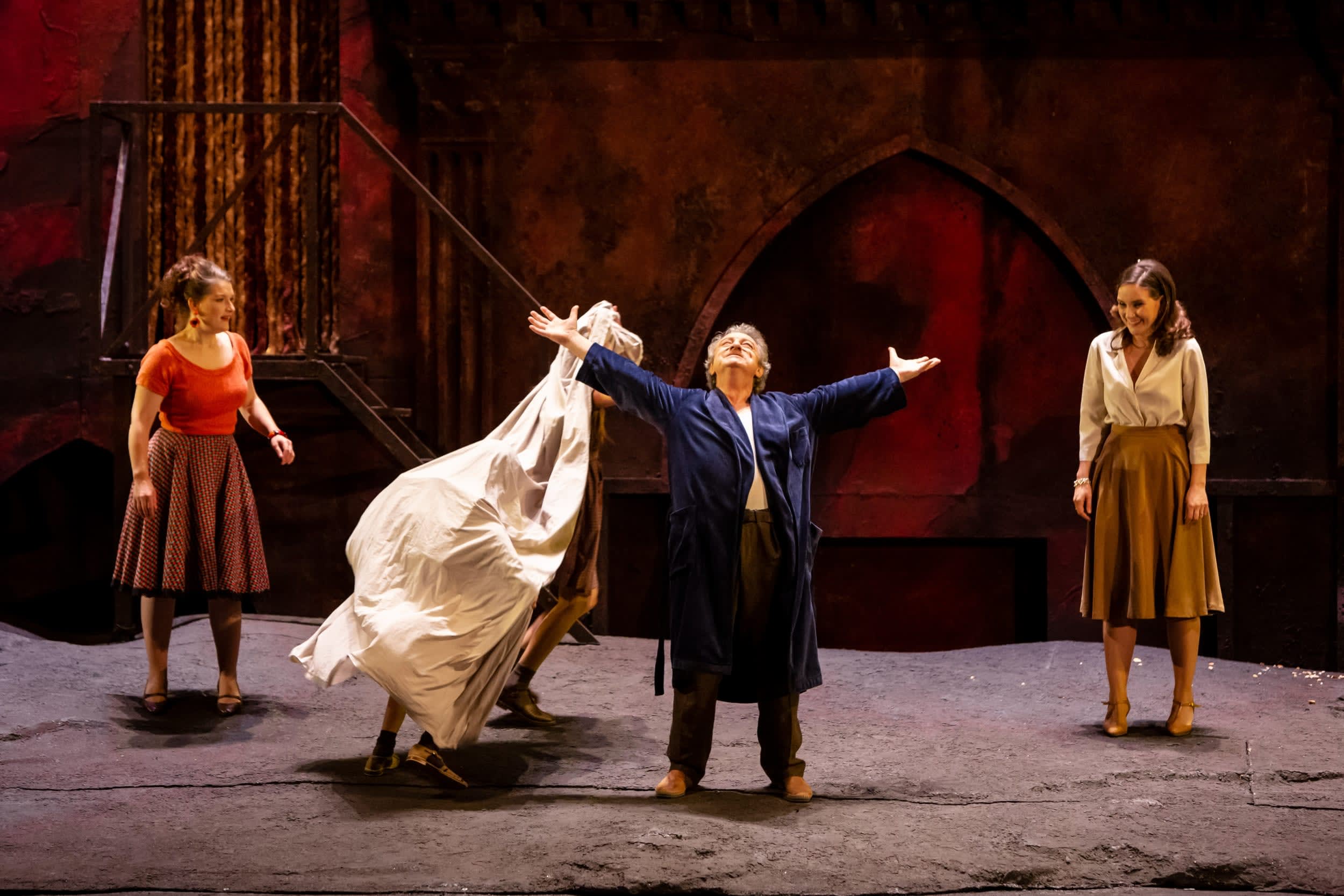 5/10 :
© Emilie Brouchon / OnP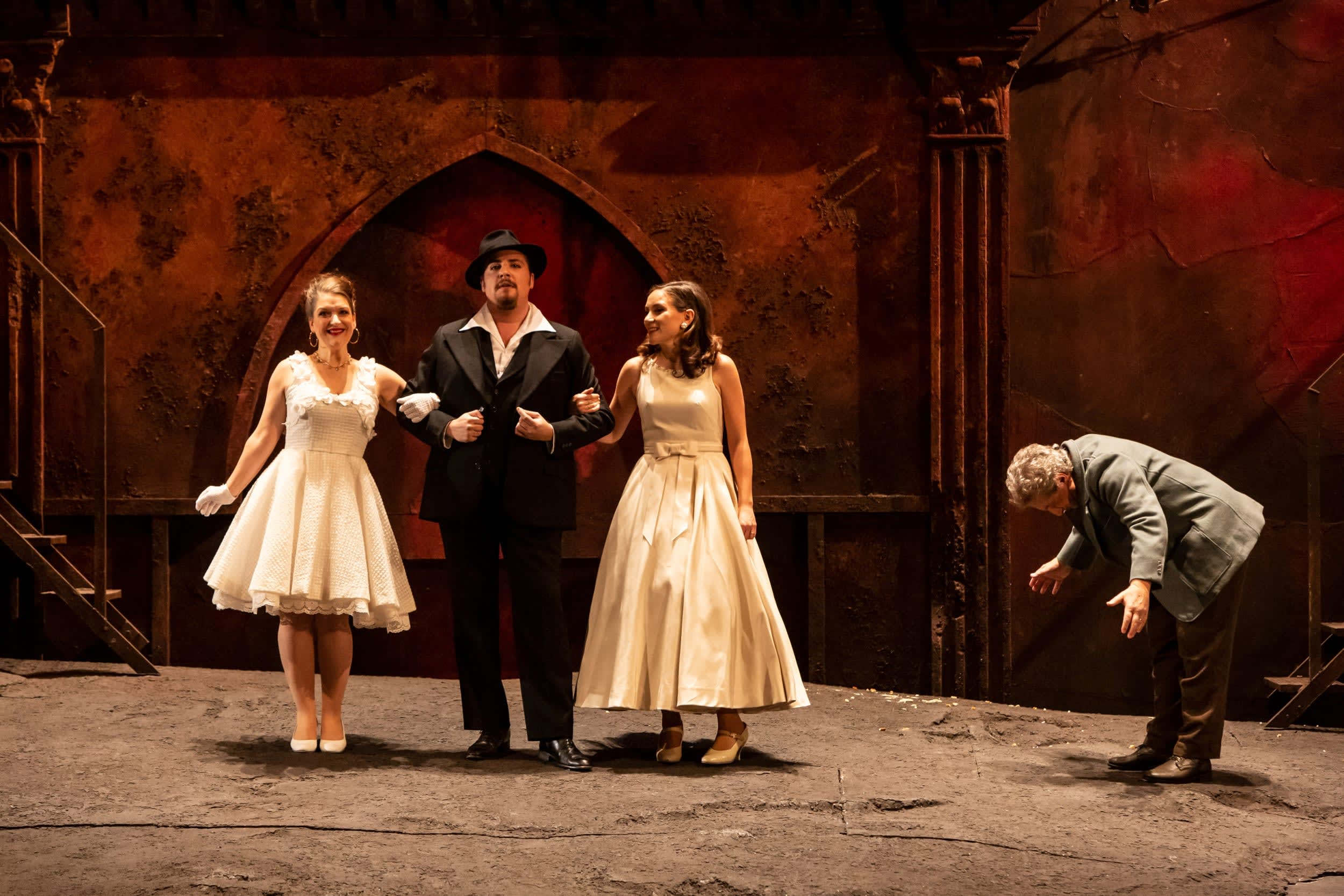 6/10 :
© Emilie Brouchon / OnP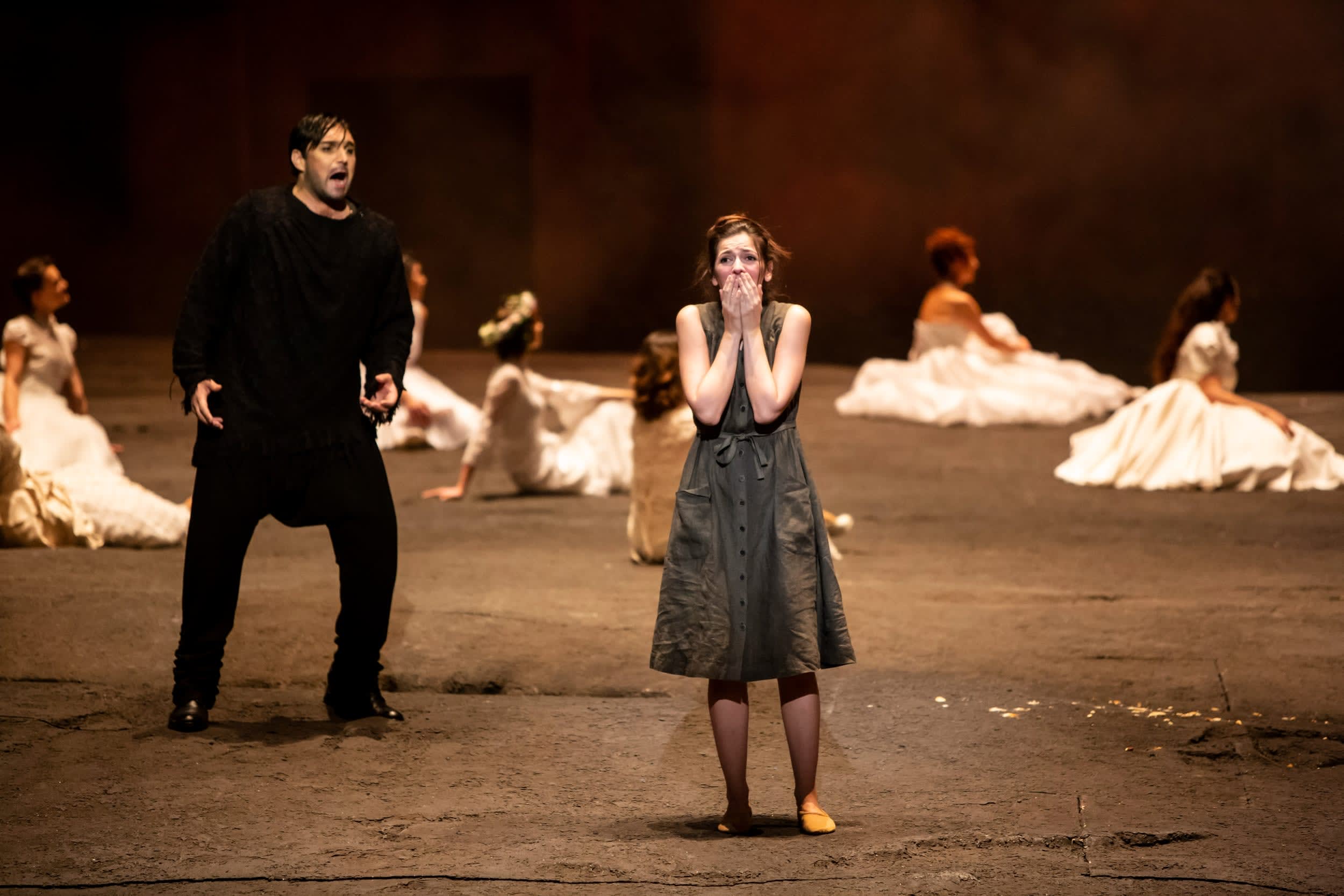 7/10 :
© Emilie Brouchon / OnP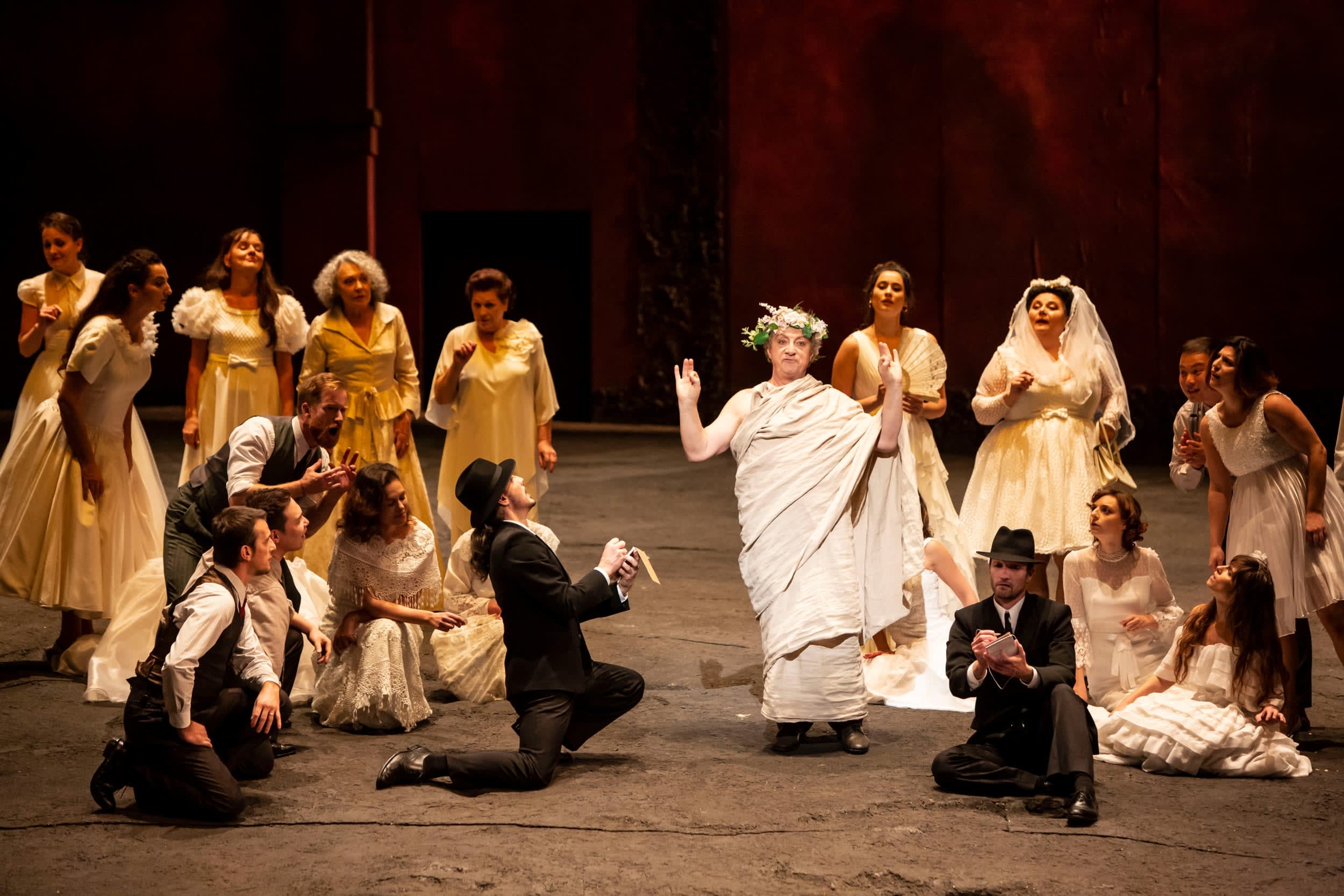 8/10 :
© Emilie Brouchon / OnP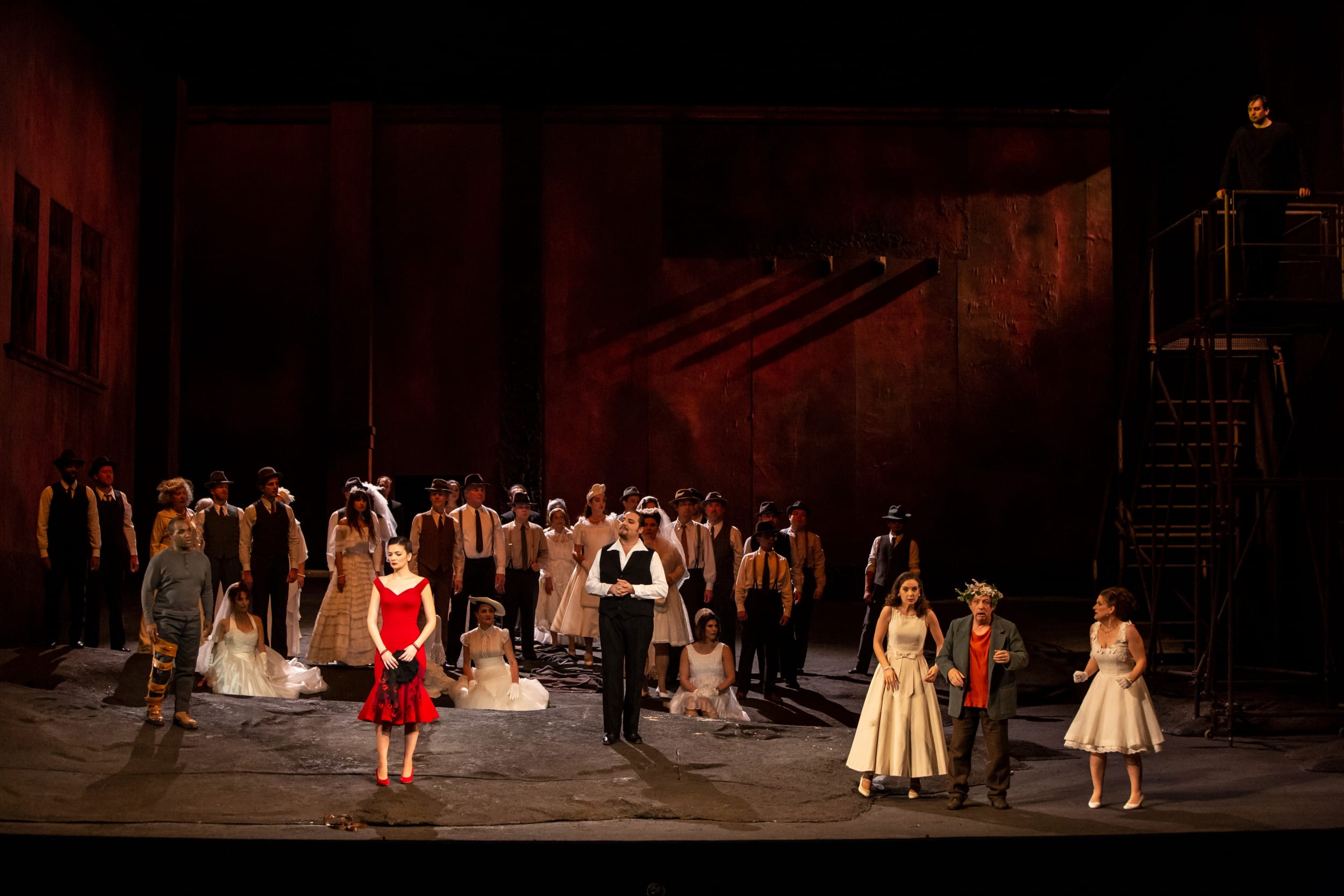 9/10 :
© Emilie Brouchon / OnP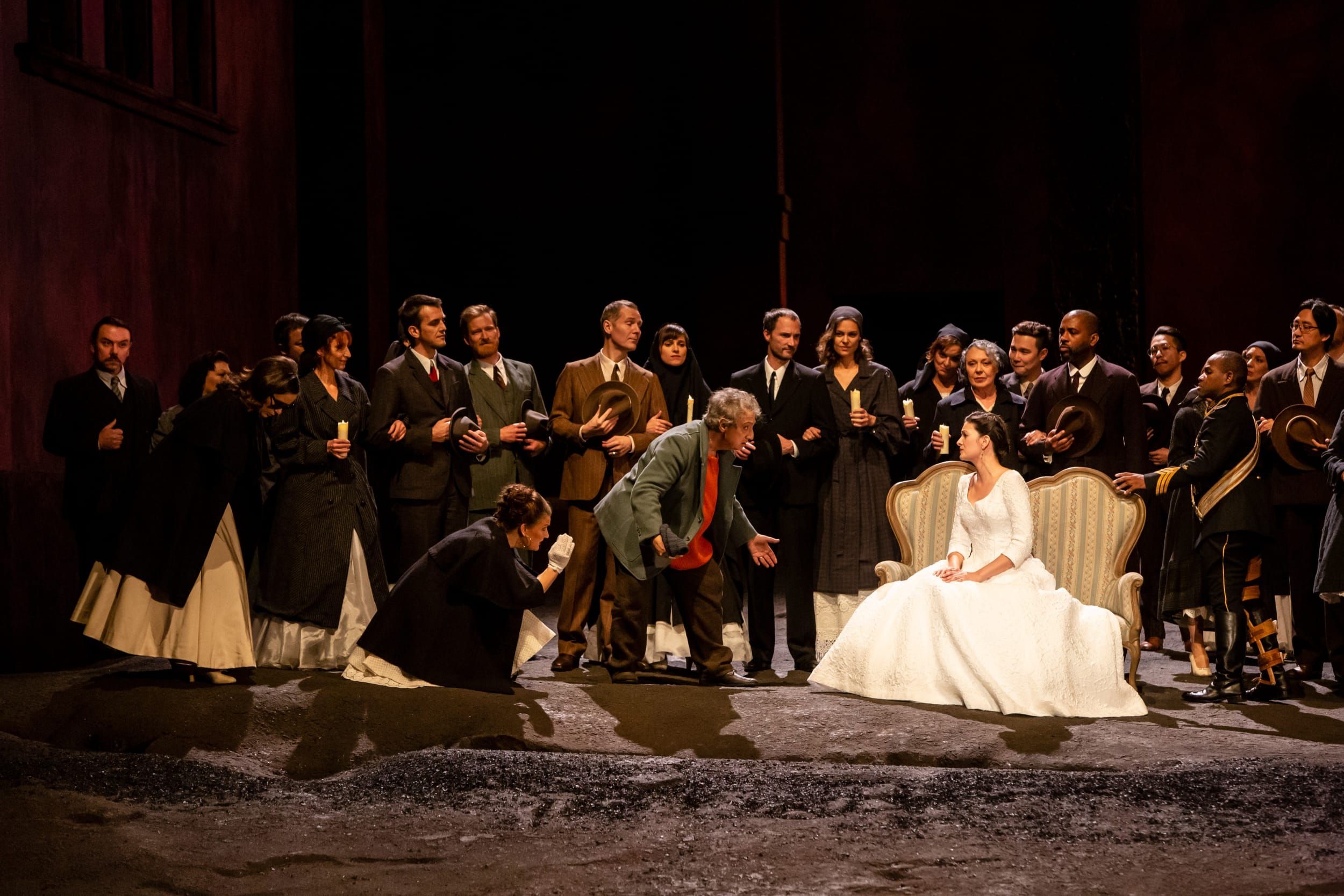 10/10 :
© Emilie Brouchon / OnP
[TRAILER] LA CENERENTOLA by Gioacchino Rossini
Audio clips
La Cenerentola (Saison 18/19) - Acte I - Florian Sempey (Dandini)
La Cenerentola (Saison 18/19) - Acte I - Quintet
La Cenerentola (Saison 18/19) - Acte II - Alessandro Corbelli (Don Magnifico)
La Cenerentola (Saison 18/19) - Acte I - (ensemble)
Media coverage
Sublime in spirit, vivacity, energy, two and a half hours of happiness in which ensembles, duets, trios, quartets, solo arias and even quintets, sextets and septets flow like an unstoppable river [...].

Bertrand Renard, Culturebox, 13 juin 2017

As for the music, the choirs and orchestra are perfect

François Deletraz, LeFigaro.fr, 25 juin 2017

Gallienne is particularly successful in the encounters between Cenerentola and Alidoro at the beginning of Act 1 and then with Prince Don Ramiro. Two magical moments where time stands still.

François Deletraz, LeFigaro.fr, 25 juin 2017
Find this show in the following subscriptions
Young audience subscription

€75

3 operas

Available to audience members under the age of 28, at attractive rates in seat category 4 at the Palais Garnier and seat categories 7 or 8 at the Opéra Bastille.

Read more

Abonnement libre

-5 to -10%

From 4 performances to chose from the program

Discount on a selection of categories

Read more

Young audience subscription

€66

2 operas + 1 ballet

Available to audience members under the age of 28, at attractive rates in seat category 4 at the Palais Garnier and seat categories 7 and 8 at the Opéra Bastille.

Read more
About the work
The volcano's daughter

By Octave

An eruption in the making

By Octave