Ballet
George Balanchine
Hommage à Violette Verdy
Palais Garnier - from 22 October to 15 November 2016
About
In few words:
"Dancing is music made visible." George Balanchine
Three abstract ballets by George Balanchine, brought together in one evening, allow us to appreciate the wealth and creativity of this major 20th century choreographer for whom dance was a true visualisation of music. Mozartiana, devised to a score by Tchaikovsky in which the composer pays tribute to Mozart in short re-orchestrated extracts, is entering the Paris Opera Ballet's repertoire. This pure dance poignantly captures the score's melancholic sensitivity and brings together the students of the Ballet School with the soloists. Violin Concerto is one of Balanchine's "black and white" ballets. The work embraces Stravinsky's score offering a skilful blend of ensembles and pas de deux. Finally, Brahms-Schönberg Quartet is set to music by Brahms and orchestrated by Schönberg. This ballet follows the score's romantic and lyrical movements. The sets and costumes are the brainchild of Karl Lagerfeld, another great master of pure lines and elegance.
Saturday 22 October 2016 at 19:30

Saturday 22 October 2016 at 19:30
Tuesday 25 October 2016 at 19:30
Wednesday 26 October 2016 at 19:30
Thursday 27 October 2016 at 19:30
Friday 28 October 2016 at 19:30
Tuesday 01 November 2016 at 14:30
Wednesday 02 November 2016 at 19:30
Thursday 03 November 2016 at 19:30
Friday 04 November 2016 at 19:30
Saturday 05 November 2016 at 19:30
Monday 07 November 2016 at 19:30
Wednesday 09 November 2016 at 19:30
Thursday 10 November 2016 at 20:30
Friday 11 November 2016 at 19:30
Saturday 12 November 2016 at 19:30
Monday 14 November 2016 at 19:30
Tuesday 15 November 2016 at 19:30

Latest update 09 November 2016, cast is likely to change.
Whether you're a member of Arop or not, the friends of the Opera can reserve seats for you on all performance dates, including those not yet open for sale and those announced as sold out.
Gallery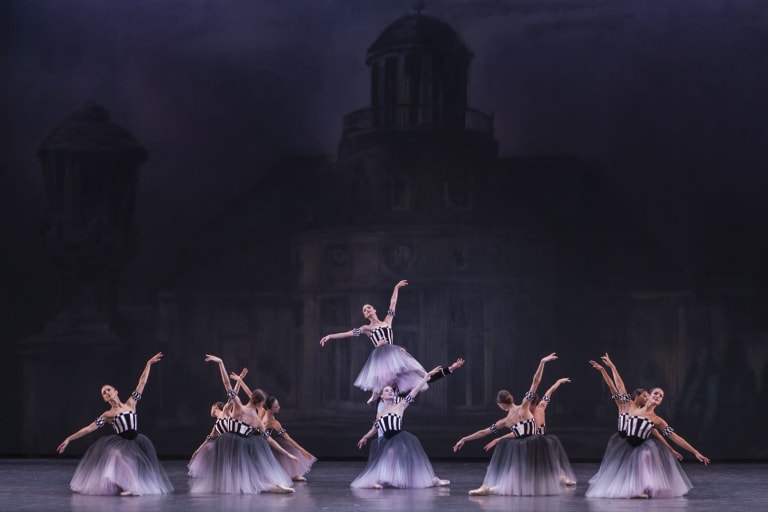 1/15 :
© Sébastien Mathé / OnP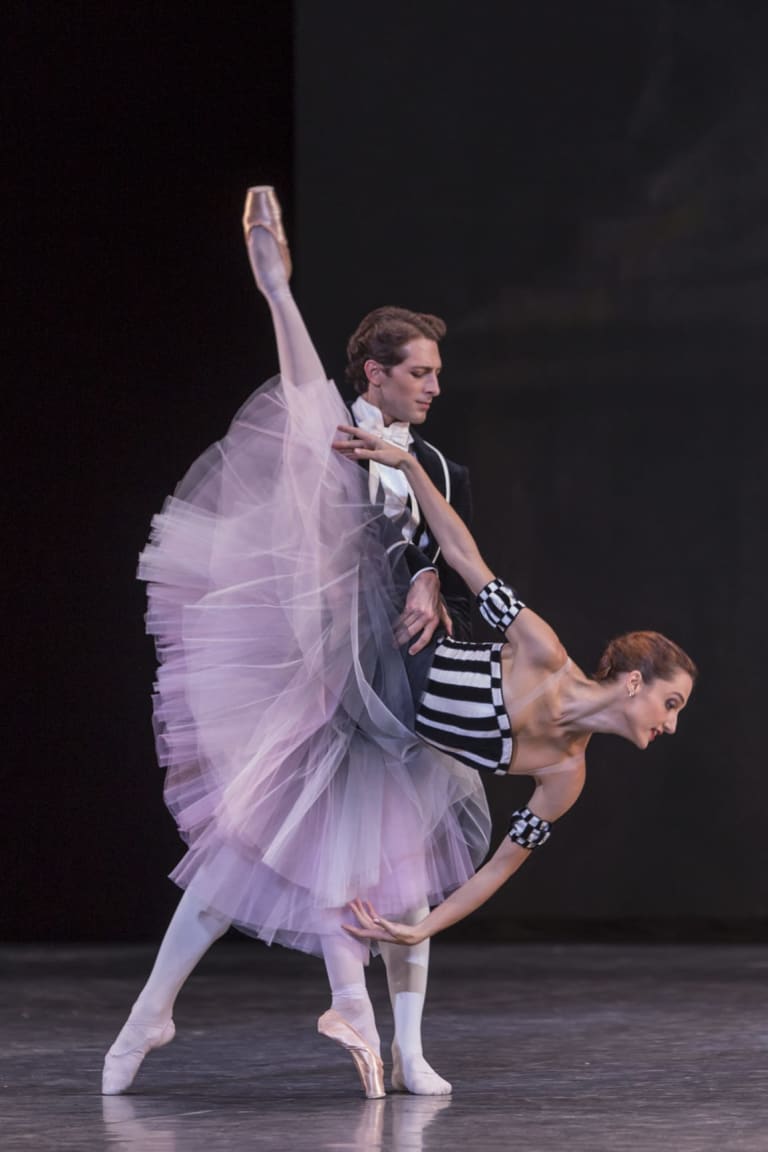 2/15 :
© Sébastien Mathé / OnP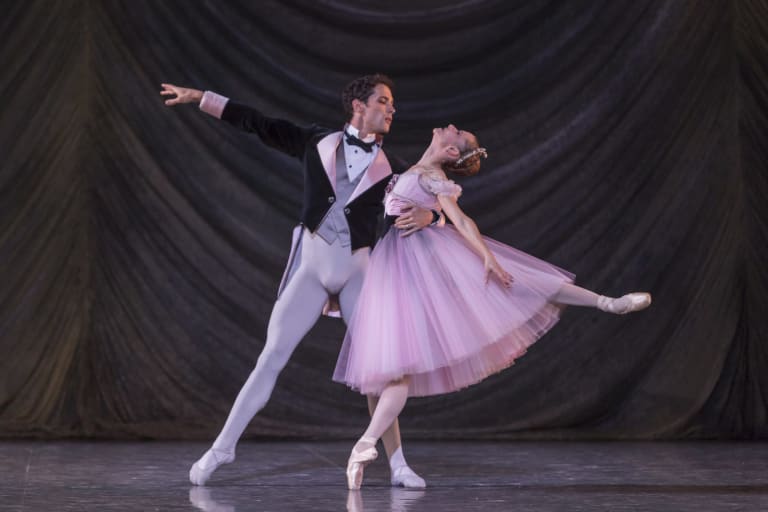 3/15 :
© Sébastien Mathé / OnP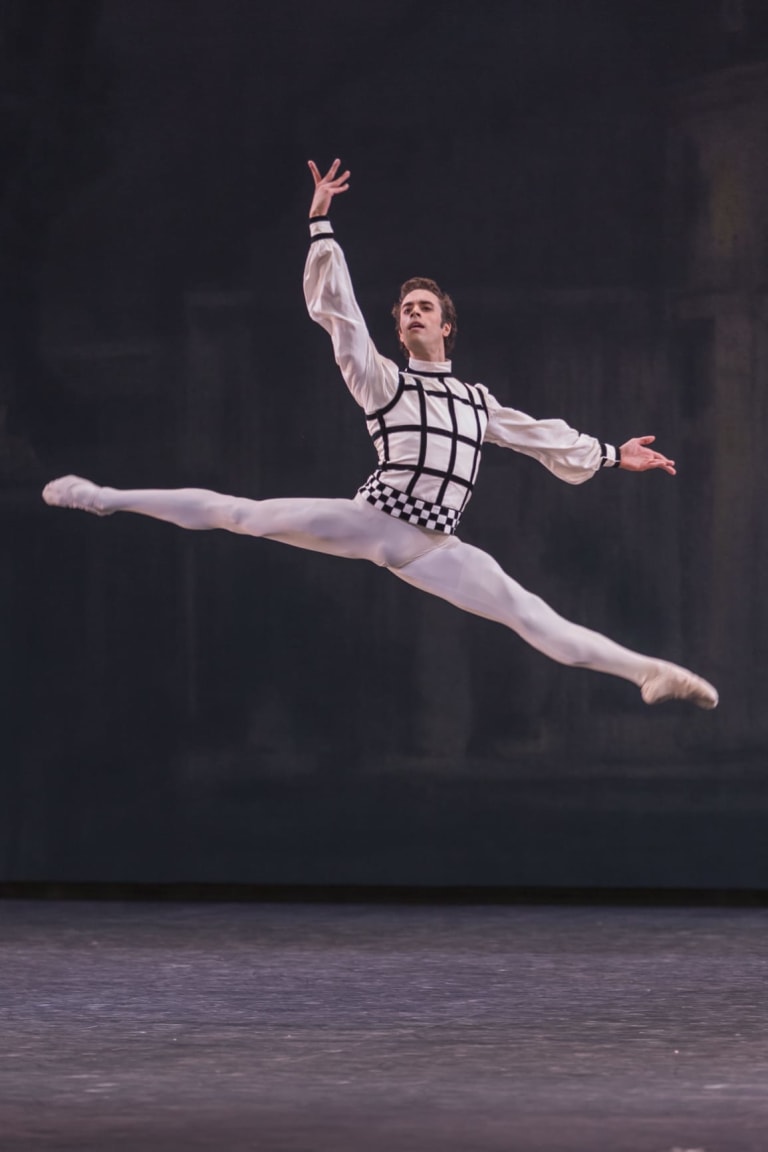 4/15 :
© Sébastien Mathé / OnP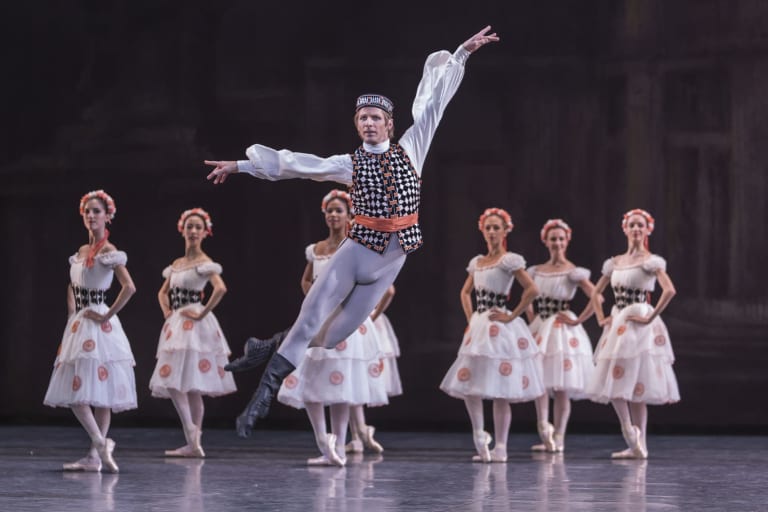 5/15 :
© Sébastien Mathé / OnP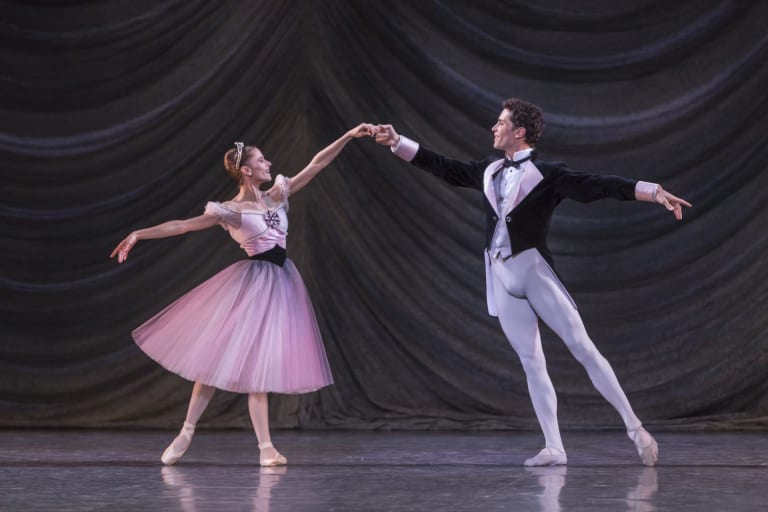 6/15 :
© Sébastien Mathé / OnP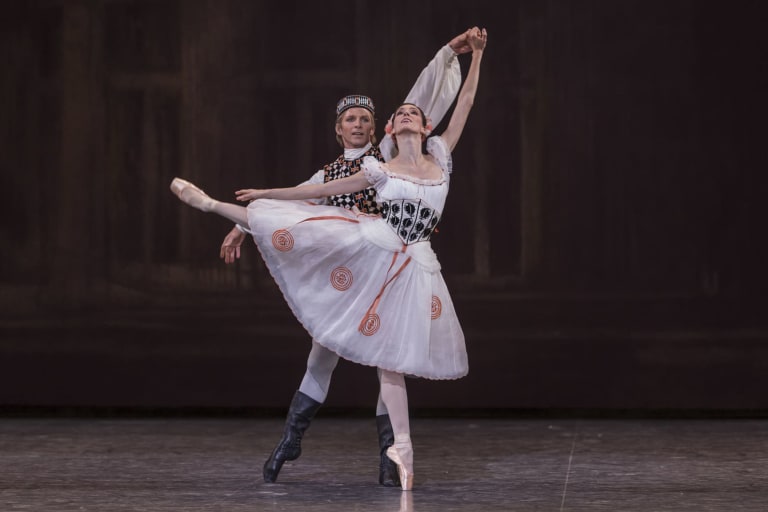 7/15 :
© Sébastien Mathé / OnP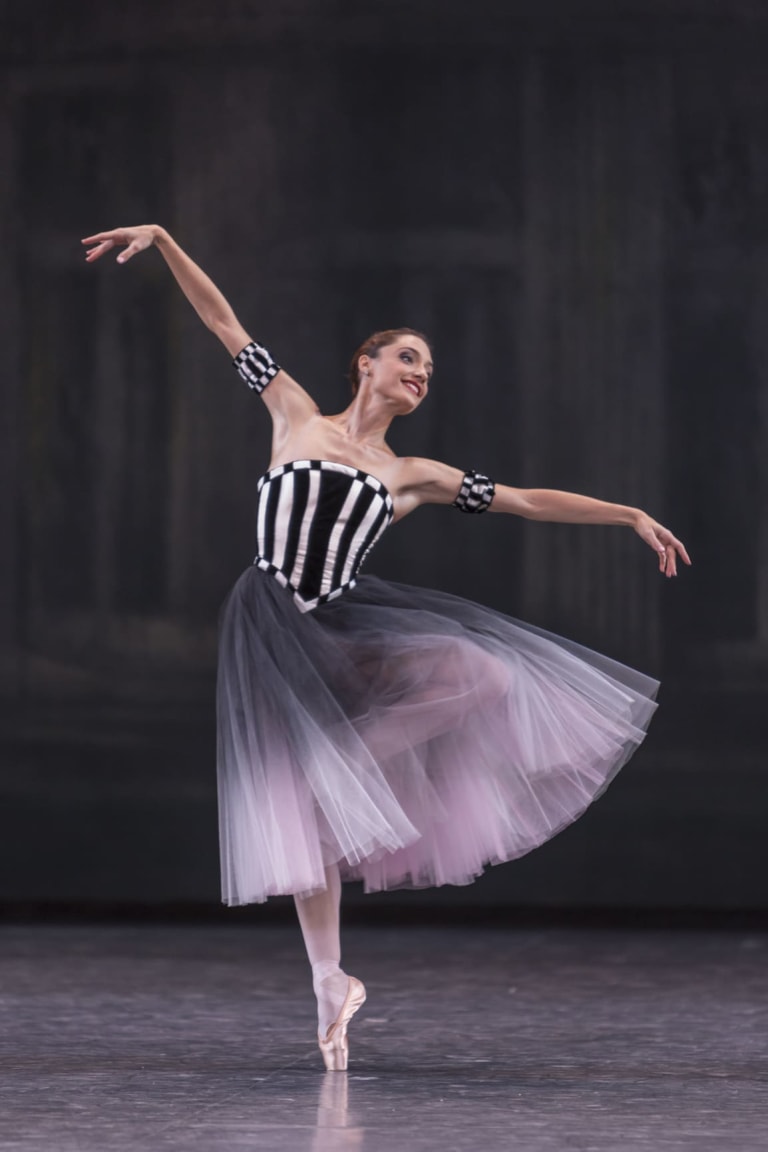 8/15 :
© Sébastien Mathé / OnP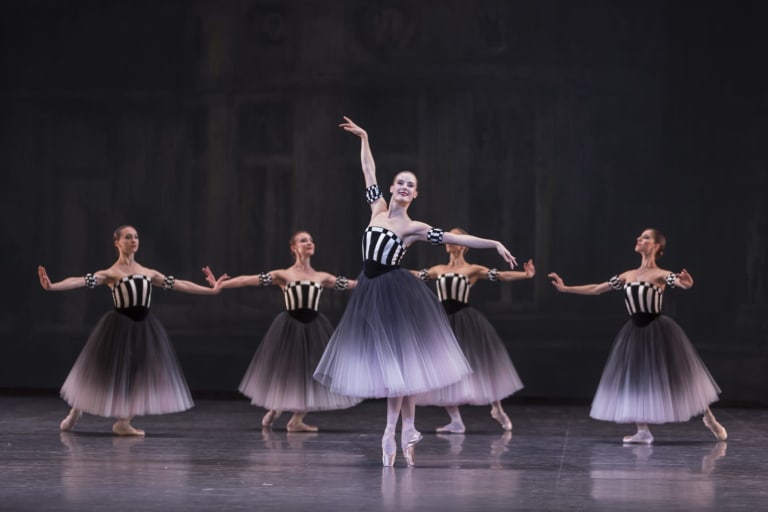 9/15 :
© Sébastien Mathé / OnP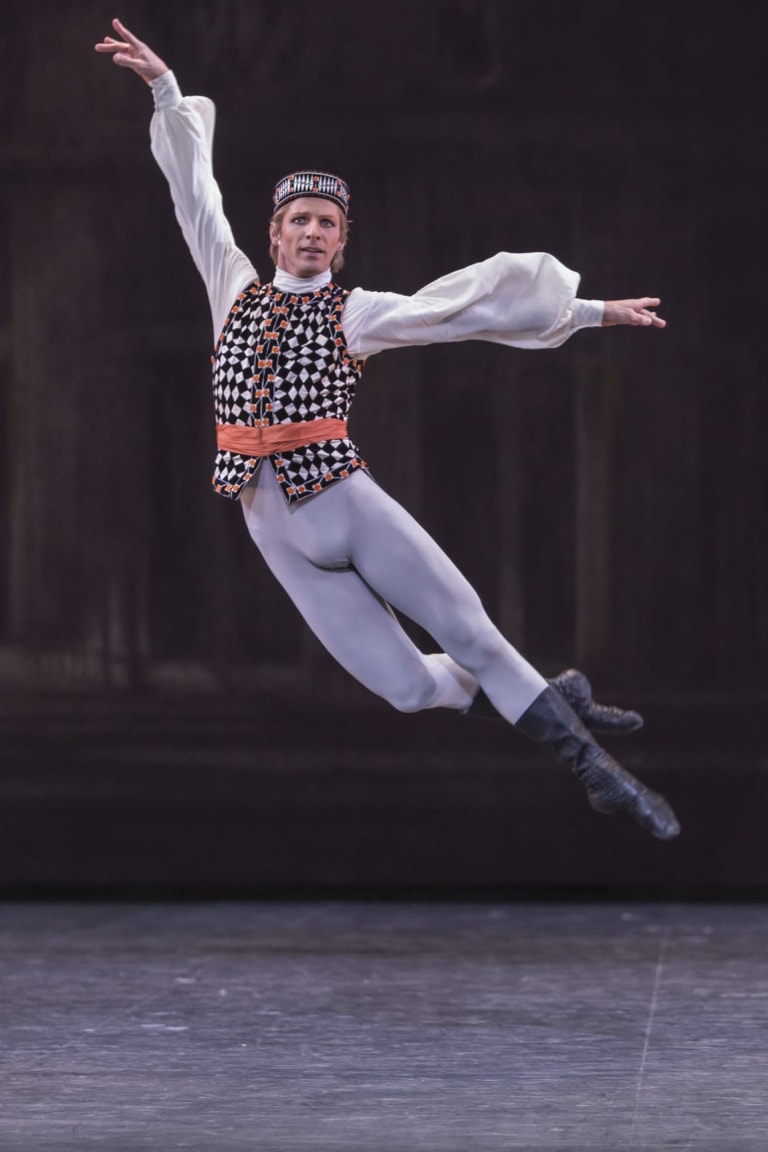 10/15 :
© Sébastien Mathé / OnP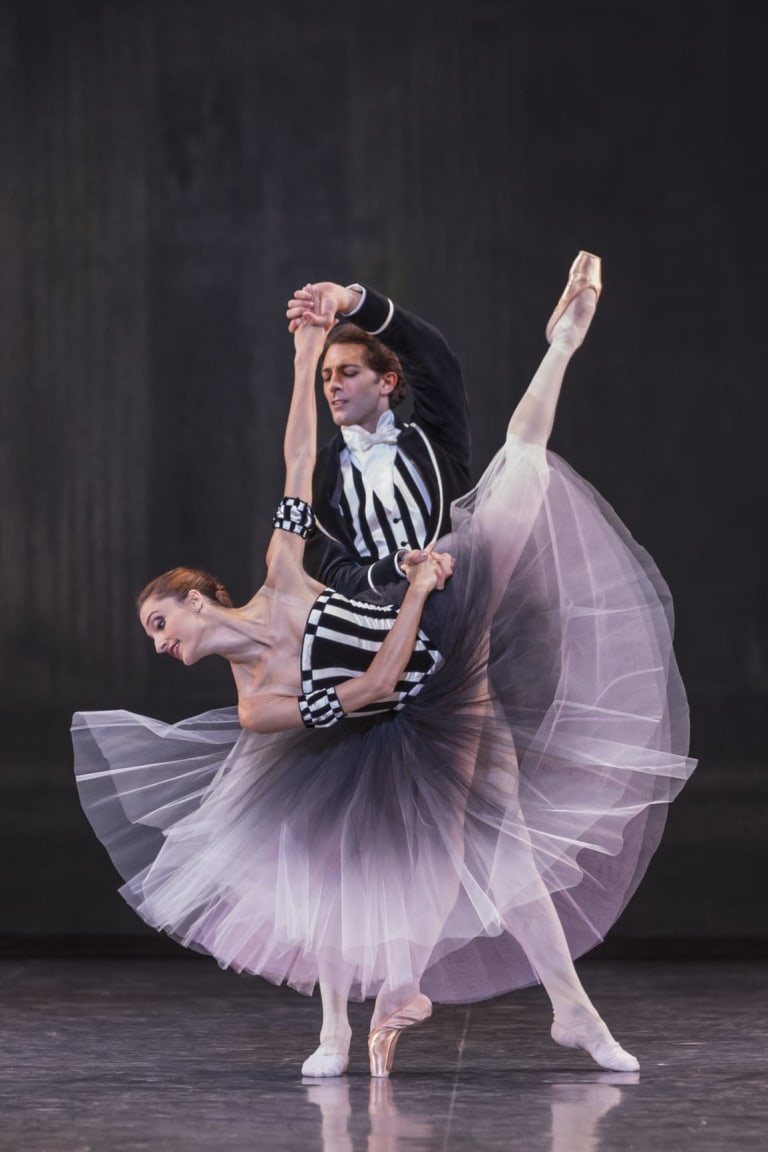 11/15 :
© Sébastien Mathé / OnP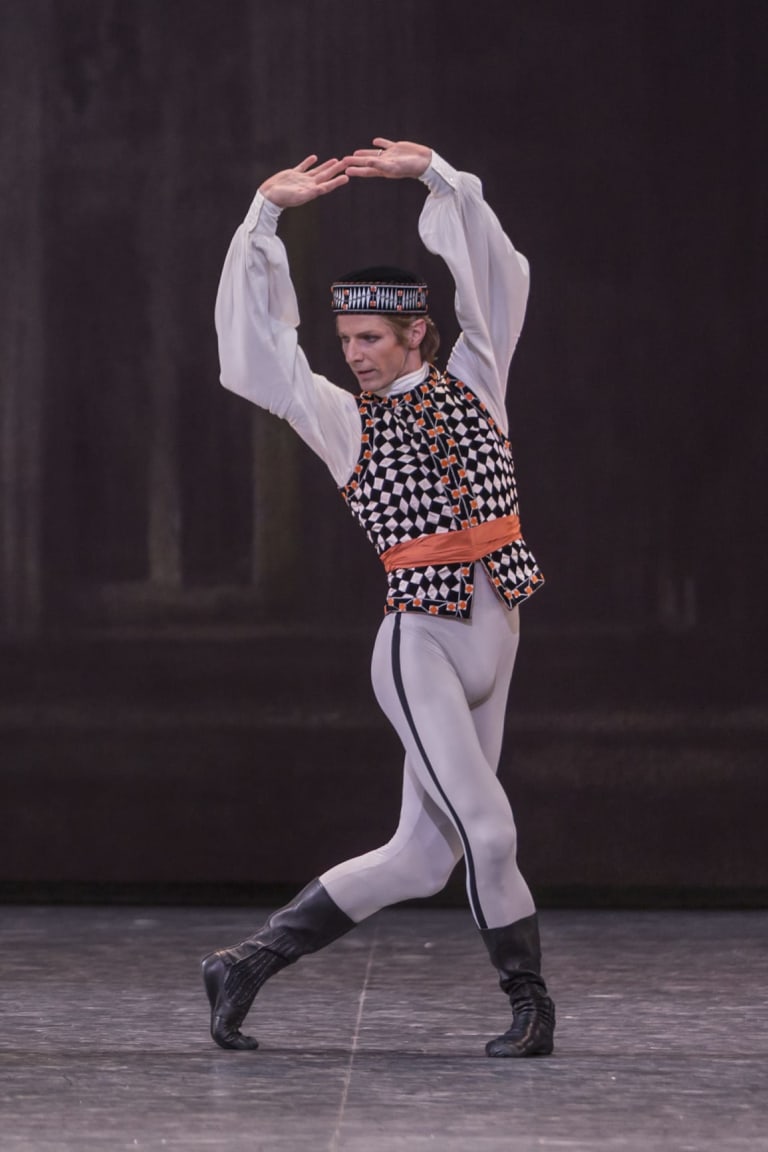 12/15 :
© Sébastien Mathé / OnP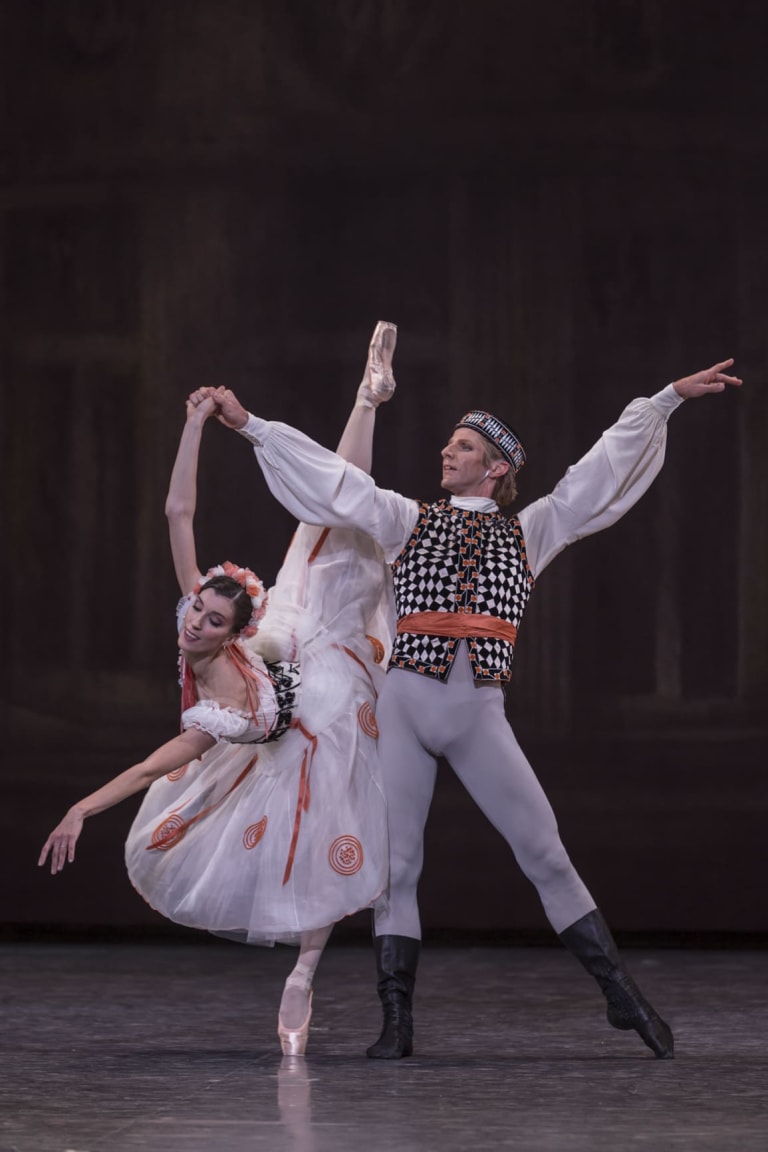 13/15 :
© Sébastien Mathé / OnP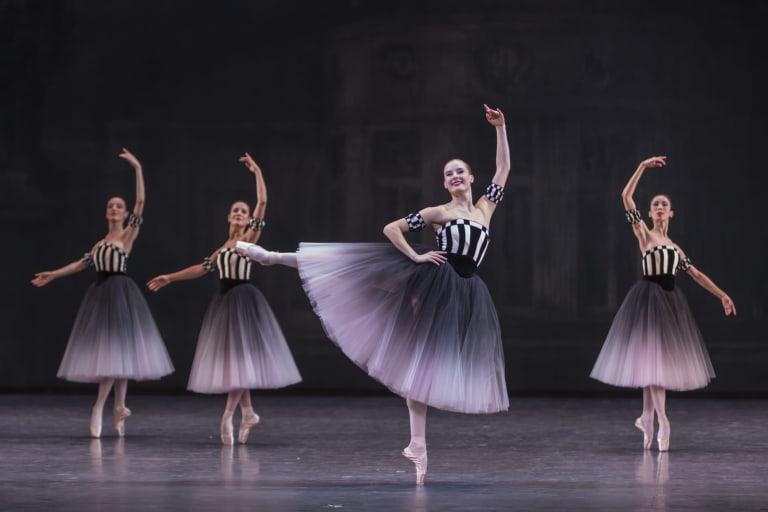 14/15 :
© Sébastien Mathé / OnP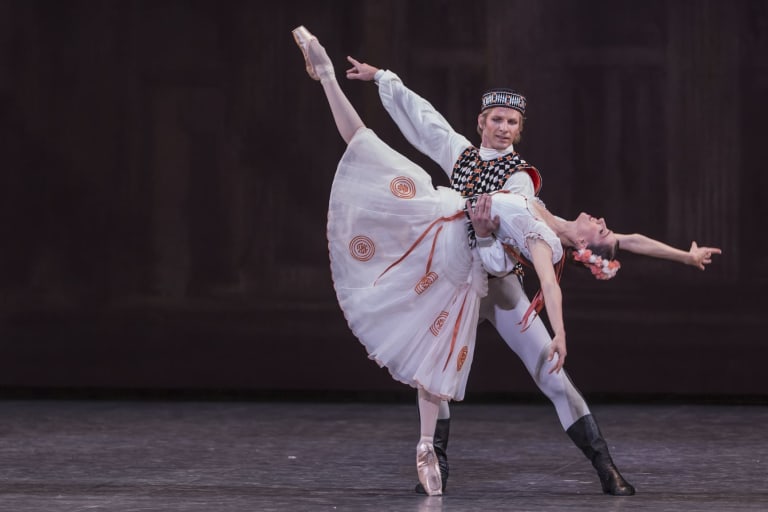 15/15 :
© Sébastien Mathé / OnP
Videos clips
George Balanchine - Teaser
Backstage
Article

A French touch at the New York City Ballet

Podcast

Podcast George Balanchine

Article

L'entrechat Balanchine

Article

Dancing Balanchine
Article
A French touch at the New York City Ballet
A tribute to Violette Verdy
03'
On the occasion of a programme devoted to George Balanchine, the Paris Opera pays tribute to the dancer Violette Verdy. In both the United States and Paris, she never ceased to champion and bring to life the master of neoclassicism's work.    
Principal dancer at New York City Ballet, Violette Verdy was first a pupil of George Balanchine and then, for eighteen years, the leading exponent of his working. She danced the full range of Balanchine's highly varied repertoire and stood out for her technique, musicality and style. At the New York State Theater in 1975, during the Ravel Festival, Violette Verdy and Jean-Pierre Bonnefous, her French partner at the New York City Ballet, gave the premier performance of Sonatine, the apotheosis of Verdy's career. Back in France, from 1977 until 1980, she took over the direction of the Paris Opera Ballet where she passed on her expertise with rigour, enthusiasm and good humour. She would return to the Opera many times afterwards to work with the dancers and the pupils of the Ballet School.    
Podcast
Podcast George Balanchine
"Dance! Sing! 7 minutes at the Paris Opera" - by France Musique
07'
" Dance! Sing! 7 minutes at the Paris Opera" offers original incursions into the season thanks to broadcasts produced by France Musique and the Paris Opera. For each opera or ballet production, Judith Chaine (opera) and Stéphane Grant (dance), present the works and artists you are going to discover when you attend performances in our theatres.       
Article
L'entrechat Balanchine
Episode #2
02'
Violin Concerto, présenté au Palais Garnier du 22 octobre au 15 novembre, est un ballet emblématique du style de Balanchine. Dans un décor minimaliste, les danseurs vêtus de collants noirs et tee-shirts blancs se livrent à des enchaînements chorégraphiques savants et complexes sur des tempi souvent très rapides. Pendant les répétitions, Bart Cook, répétiteur attitré du Balanchine Trust, guide la nouvelle génération de l'Opéra de Paris et leur transmet les clés d'interprétation de ce ballet. Paul Marque, jeune Coryphée du Corps de Ballet de l'Opéra, récemment promu Sujet, a accepté de nous montrer les quatre étapes d'un pas caractéristique du chorégraphe. Arrêt sur image.    
---
Ce mouvement sert surtout à parcourir une grande distance sur scène, en préparation à l'entrechat. 
---
1ère partie de l'entrechat. Relevé de jambes. Préparation au saut. « Pour Balanchine, la préparation d'un saut n'est pas sur un temps. Il faut trouver la préparation dans le pas qui a précédé. C'est pourquoi les enchaînements sont toujours fluides dans sa danse mais aussi très rapides », explique Bart Cook.
---
2ème partie de l'entrechat. Le danseur doit avoir envie de s'envoler le plus haut dans les airs. Il s'agit du temps fort de la séquence.    
---
Arrivée en 5ème position. Le pas se répète alors quatre fois tout en changeant de direction, avec la même rapidité.
---
L'entrechat en vidéo. Audric Bezard, Julien Cozette, Antoine Kirscher, Paul Marque, Alexandre Labrot en répétition de Violin Concerto, Palais Garnier, octobre 2016
Article
Dancing Balanchine
In tune with the music
07'
Étoile dancers Mathias Heyman and Myriam Ould-Braham are performing two of the three ballets that comprise the George Balanchine programme: the revival of Brahms-Schönberg Quartet and Mozartiana a work that is entering the Paris Opera Ballet's repertoire. In a tribute to Violette Verdy, they will also be dancing Sonatine, performed only during the first five performances. During the photo shoot to capture the image that would ultimately appear on the production poster, Mathias Heyman gives his impressions on this poetic, truly musical, and highly demanding repertoire.    

---
You and Myriam Ould-Braham are performing Sonatine, in tribute to Violette Verdy for the George Balanchine programme. Did you know her and what legacy did she leave you?
Mathias Heyman: I knew her briefly from the dance classes she gave the Company when she was a guest artist here. I had just joined the Ballet. Of course, at the Ballet School, I'd already heard a great deal about her: students tend to turn towards the dancers who have left their mark on their era. Violette was a pioneer: She left France to pursue her career in the United States. She became one of Balanchine's muses... I was curious to meet her and, like many, I was completely charmed by her. She had such a joie d'être and took such pleasure in handing down her experience and skill.     
What did she teach you about Balanchine?
M. H.: In her dance classes, she emphasised musicality, it was very important to her. There were a great deal of rhythm changes in her barre exercises. She also passed on to us that characteristic of Balanchine's language which opens new roads in the classical technique, certain epaulements. The basic technique is the same but the angles vary, as does their intensity. When you're a young dancer, you tend to think more about the finality of the movement. Violette on the other hand, taught us to appreciate it, to take our time, to "soften" it in order to convey it in a more agreeable way for the body. Personally, I tended to tackle certain things with force and I remember her telling us over and again: "Relax! Cool, cool! The movement is there, you have it, you're dancers, there's no need to search any further." Efficiency, simplicity… those were her watchwords and it's what I remember most about her.    
Today, we're rehearsing with Bart Cook who comes from the Balanchine Trust. He says Violette was a mixture of musicality, freshness, simplicity and grace... Sonatine was created around her and Jean-Pierre Bonnefous who was an Étoile dancer at the Paris Opera. The pas de deux in it is a demonstration of Balanchine's vision of French elegance.
It is more than just a pas de deux: the presence of the piano on stage together with Ravel's music—which is a focal point of the piece—in reality makes it more of a trio. There's an interplay between the dance and the music. You need to achieve a symbiosis which means that we no longer can tell whether it is music or dance which initiates the movement.    

You underline the importance of Balanchine's musicality. How does that translate in his ballets?
M. H.: With Balanchine, the music takes pride of place. It's the basis of everything. I make every effort to familiarise myself with it before learning the steps. Despite everything, when it comes to his repertoire I'm still something of a "novice". I haven't tackled many of his pieces, but each time I do, it's a discovery. Of course, choreographic elements and musical elements can create an atmosphere and a tone, but in most of his works there's no storyline or narrative. These abstract ballets leave a place for the imagination and a freedom of movement.    
You mention different atmospheres for each work. In the end, what do the pieces in the evening's programme have in common and what differentiates them?
M. H.: There's no doubt that they all share this special relationship with the music. In Brahms Schönberg Quartet, there are four movements which stand out through the music. Each movement brings a different dramaturgy. Myriam and I perform the third, "romantic" one. The atmosphere is calm, I'm surrounded by ballerinas only and there's something very fluid about it. The movement which follows, on the other hand, is a real firework display—it releases an energy which suits the ballet's finale.
Sonatine is more like a ballad. There are numerous references to water in Ravel's music. It's bucolic. When Balanchine created Sonatine, he was focused on Violette and he gave her male partner the role of a sort of spirit who accompanies the thoughts of the ballerina. Often, in a classical pas de deux, the man is in control. In this case, he has to allow himself to be guided; to find with his partner a means of letting go, going with the flow.
Finally, Morzatiana makes me think of the royal courts. There's something majestic and noble about the ballet. It's one of Balanchine's last creations and the culmination of his career: He was nearing the end of his life, he had amassed a vast body of knowledge. Technically, it is brilliant. The dancer has some very demanding steps from a technical point of view that require a certain virtuosity.
Looking at those photographs, we get the impression there's a huge complicity between the two of you, and at the same time gentleness and discipline. Are those the qualities needed to dance Balanchine?
M. H: Myriam and I share a genuine mutual trust. We've been dancing together for a long time. Working together every day we end up anticipating each other's reactions or simply adapting to what the other has given us. Myriam has a sensitivity and a fragility which impels me to be even more attentive. There's also something naturally radiant about her. These are dances for couples. There's a genuine exchange between the two partners. From start to finish, Sonatine is a succession of questions and answers, a continuous interaction between her and him. You have to manage to come on stage as if you don't know the steps in advance and are responding as naturally as possible to your partner's proposition. Of course, the choreography is far more complex than it may seem, but a performer who soars and who takes pleasure in dancing is priceless. And I will continue to strive towards that simplicity and naturalness.
  Interviewed by Inès Piovesan
Partners