Ballet
Anne Teresa De Keersmaeker
Drumming Live
Opéra Bastille - from 01 to 15 July 2017
About
In few words:
New York composer Steve Reich's percussions provide a mesmerizingly rhythmical score for Drumming Live, Anne Teresa De Keersmaeker's ballet created in 1998 by the Rosas Company, and performed today by the dancers of the Paris Opera Ballet. Like Rain, which entered the Ballet's repertoire in 2011, Drumming Live is one of the choreographer's most abstract works and possesses great formal sophistication. Twelve dancers and nine percussionists, bathed in orange fluorescent light, are permeated by an obsessive pulsing and a state of trance which seem to extend the boundaries of space. For a breathtaking hour, developed around a single musical motif, the spectator is caught up in a spiral of whirling dance and a stunning journey.
Saturday 01 July 2017 at 19:30

Saturday 01 July 2017 at 19:30
Monday 03 July 2017 at 19:30
Wednesday 05 July 2017 at 19:30
Thursday 06 July 2017 at 20:30
Saturday 08 July 2017 at 19:30
Sunday 09 July 2017 at 14:30
Tuesday 11 July 2017 at 19:30
Wednesday 12 July 2017 at 19:30
Saturday 15 July 2017 at 14:30
Saturday 15 July 2017 at 20:00

Latest update 10 July 2017, cast is likely to change.
Whether you're a member of Arop or not, the friends of the Opera can reserve seats for you on all performance dates, including those not yet open for sale and those announced as sold out.
Gallery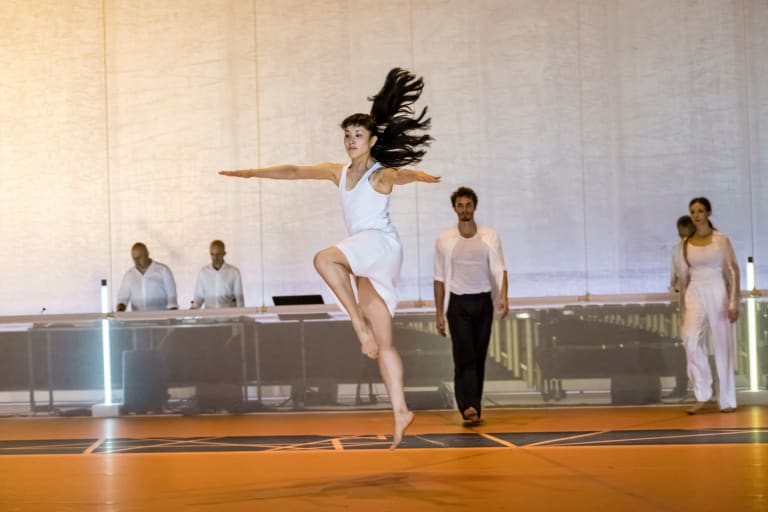 1/30 :
© Agathe Poupeney / OnP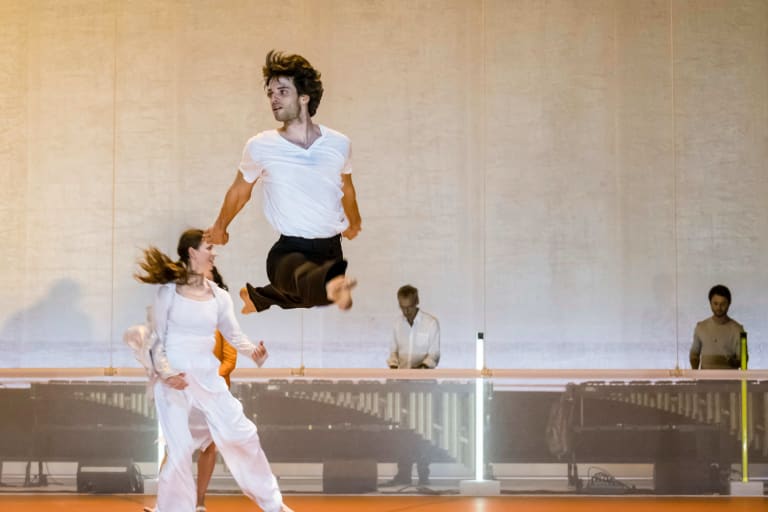 2/30 :
© Agathe Poupeney / OnP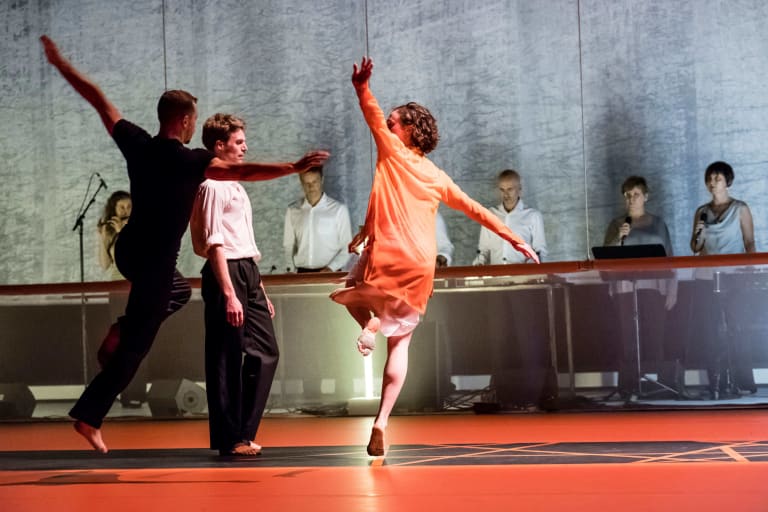 3/30 :
© Agathe Poupeney / OnP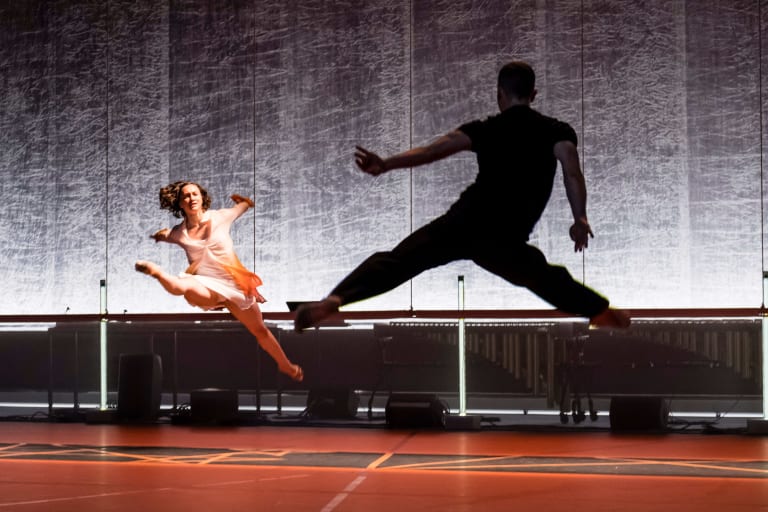 4/30 :
© Agathe Poupeney / OnP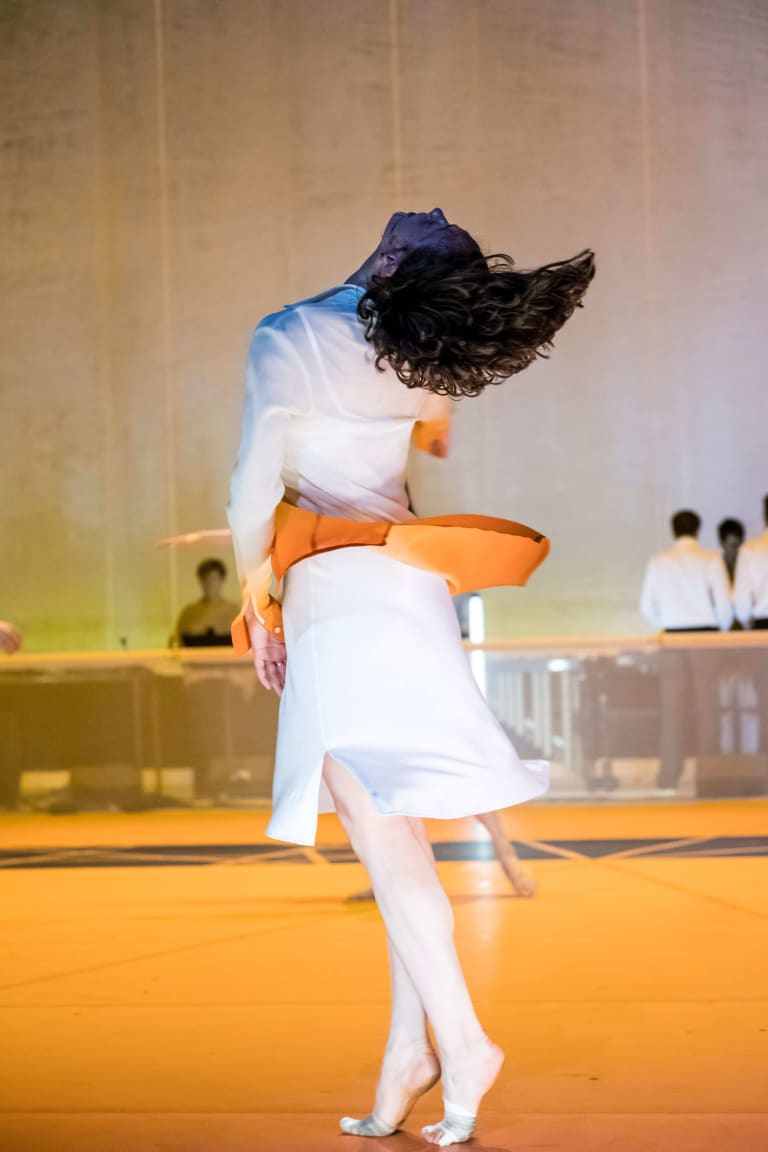 5/30 :
© Agathe Poupeney / OnP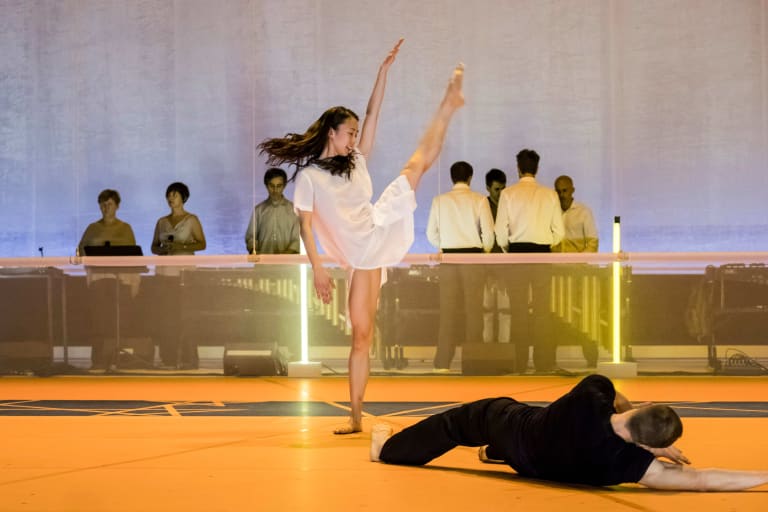 6/30 :
© Agathe Poupeney / OnP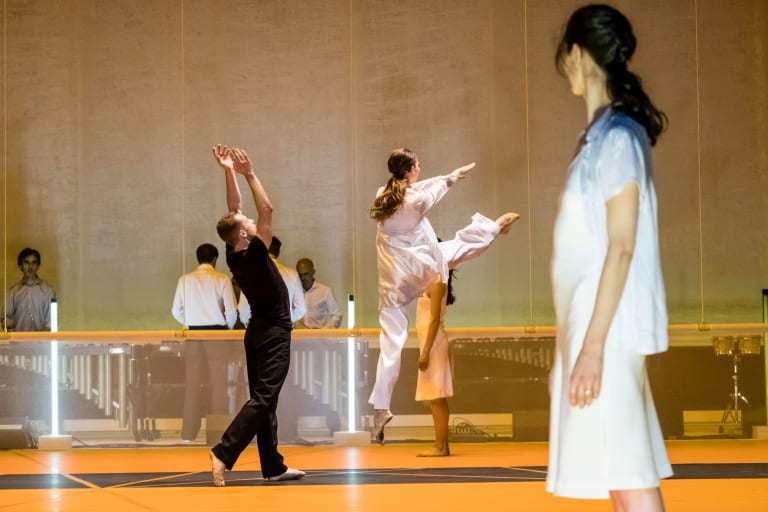 7/30 :
© Agathe Poupeney / OnP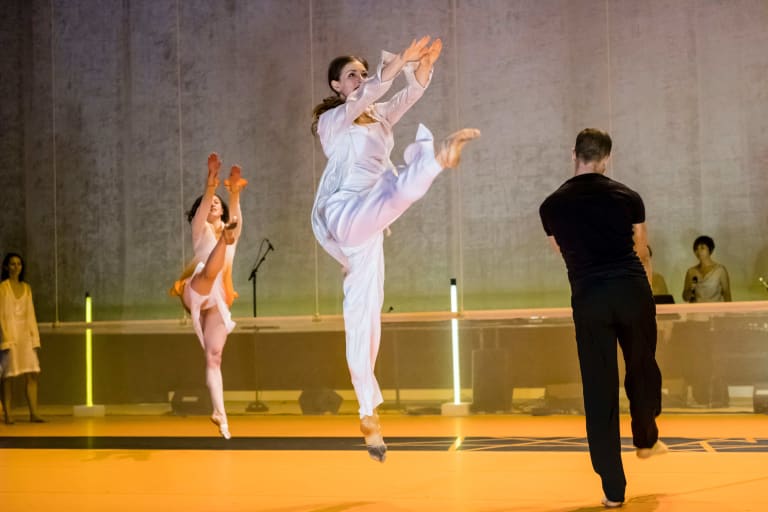 8/30 :
© Agathe Poupeney / OnP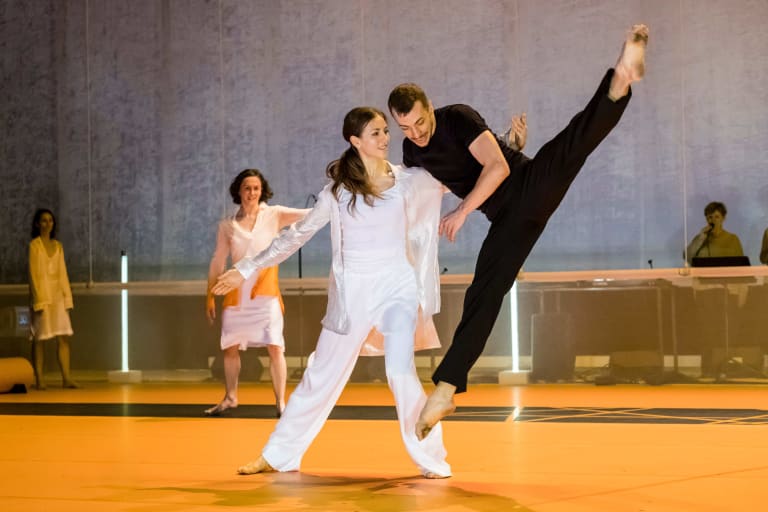 9/30 :
© Agathe Poupeney / OnP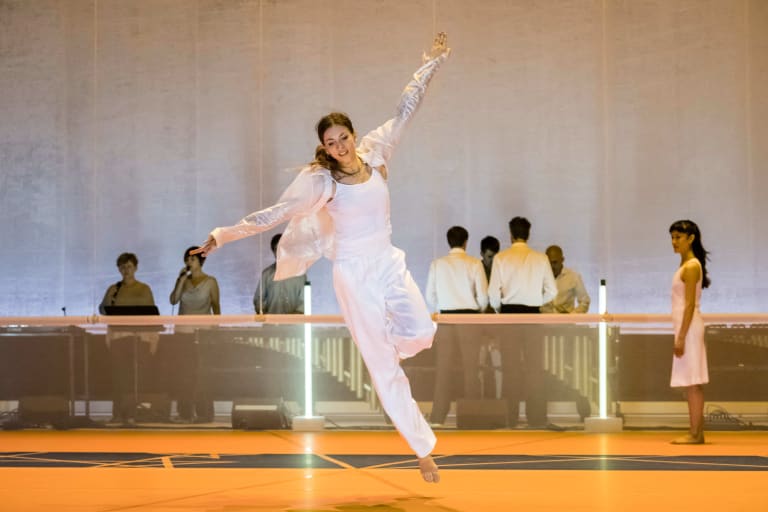 10/30 :
© Agathe Poupeney / OnP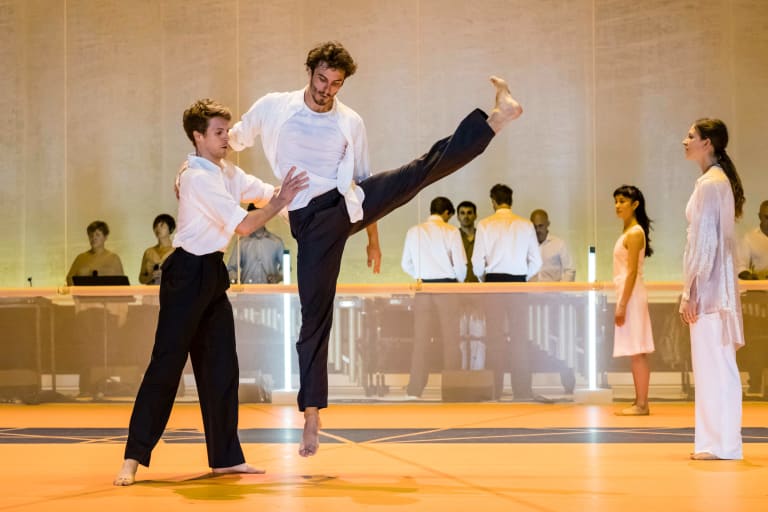 11/30 :
© Agathe Poupeney / OnP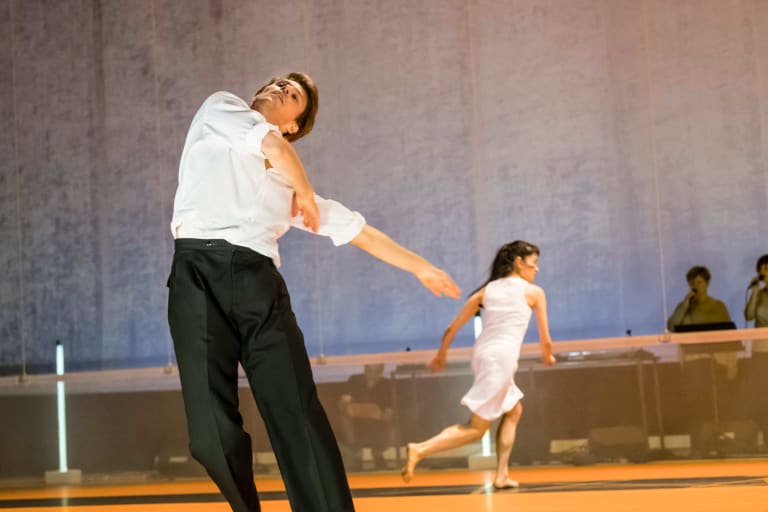 12/30 :
© Agathe Poupeney / OnP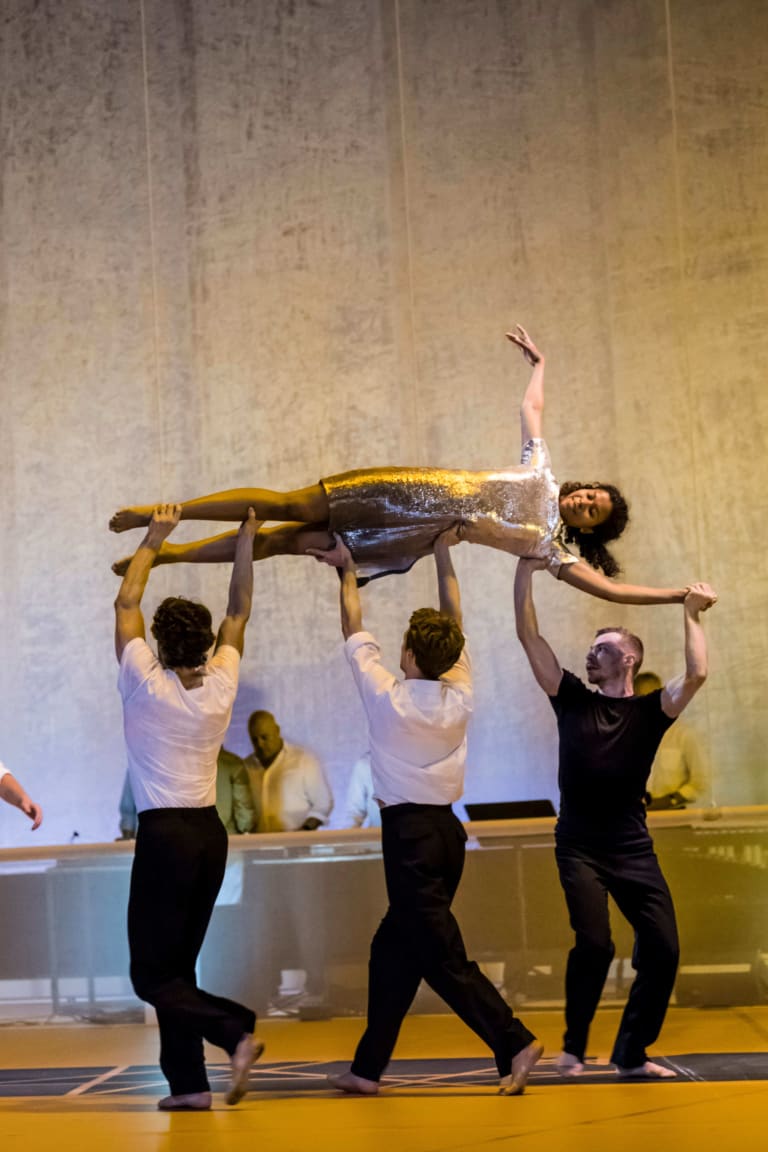 13/30 :
© Agathe Poupeney / OnP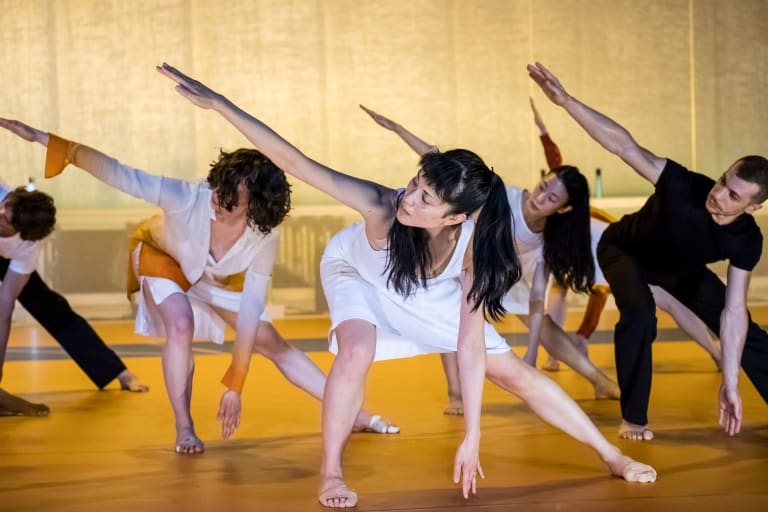 14/30 :
© Agathe Poupeney / OnP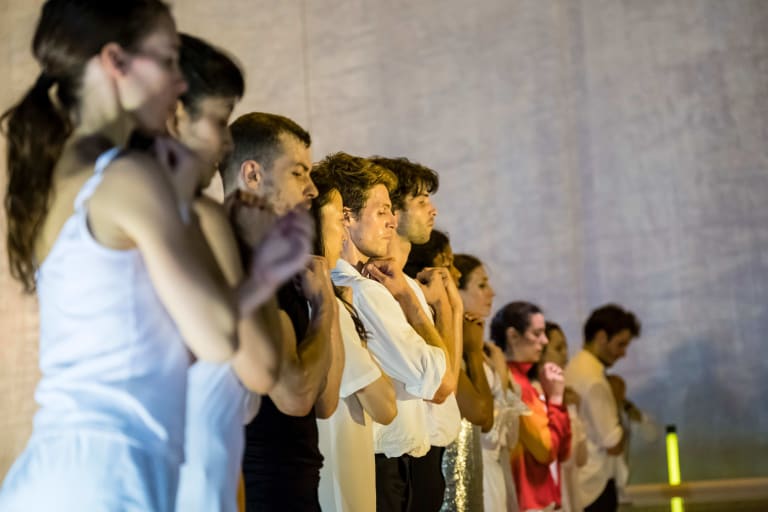 15/30 :
© Agathe Poupeney / OnP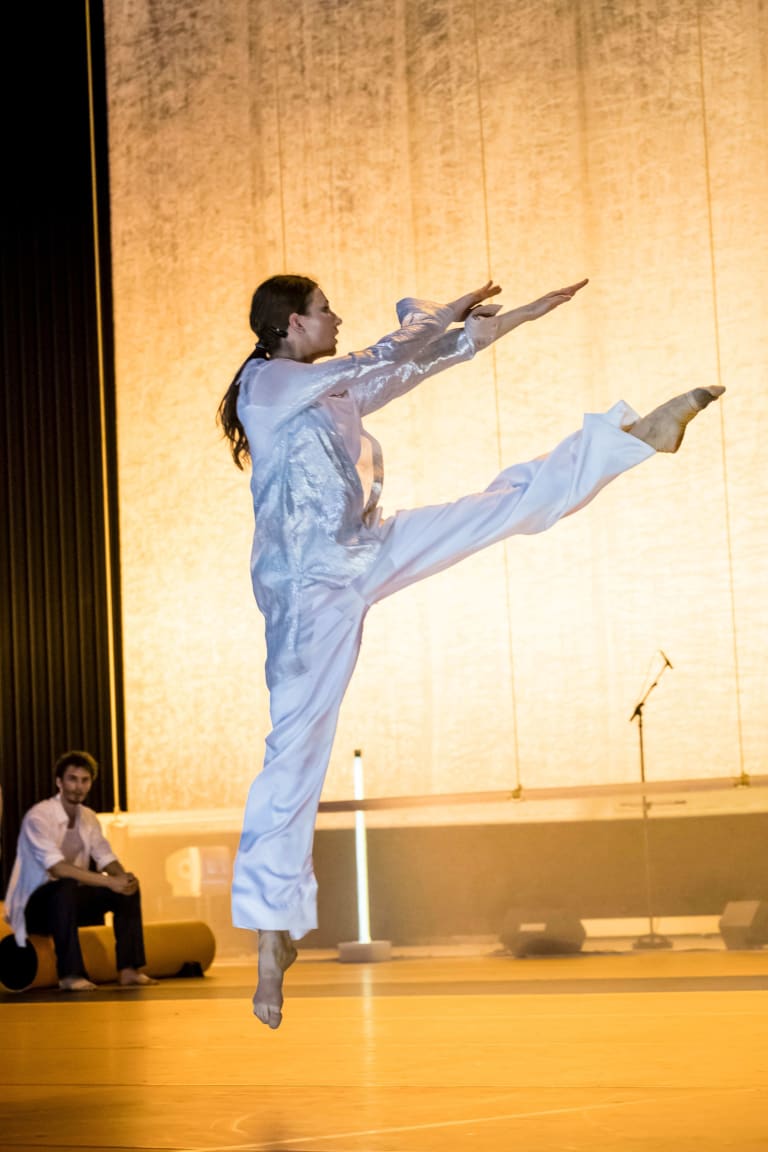 16/30 :
© Agathe Poupeney / OnP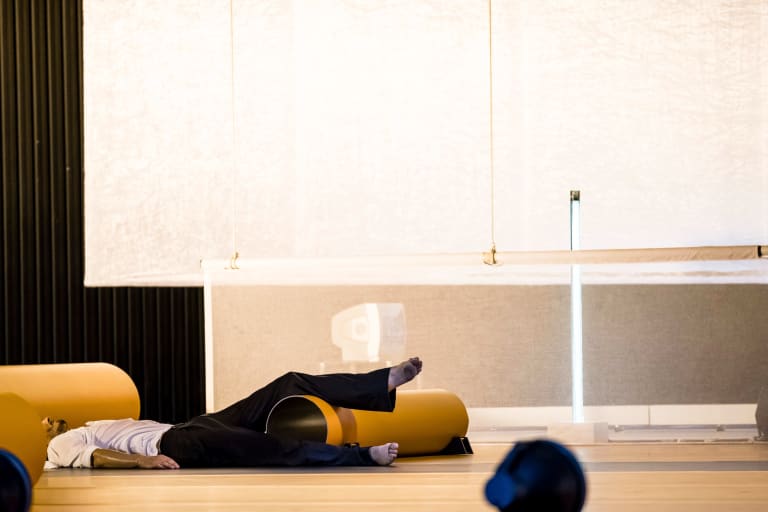 17/30 :
© Agathe Poupeney / OnP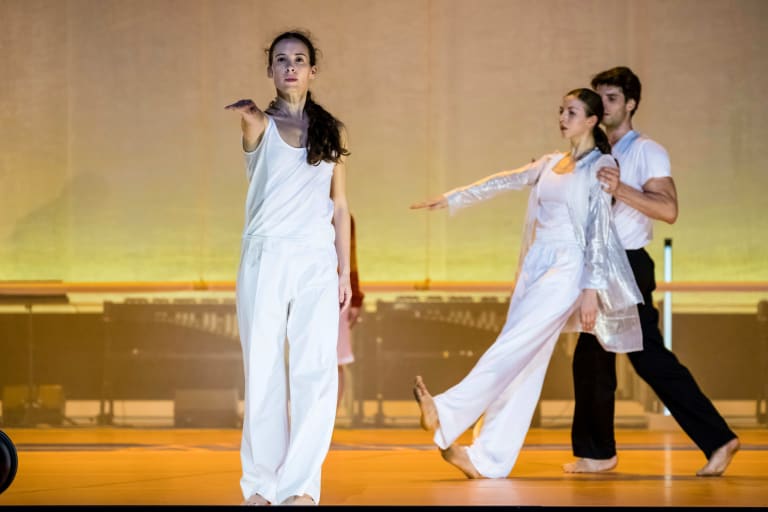 18/30 :
© Agathe Poupeney / OnP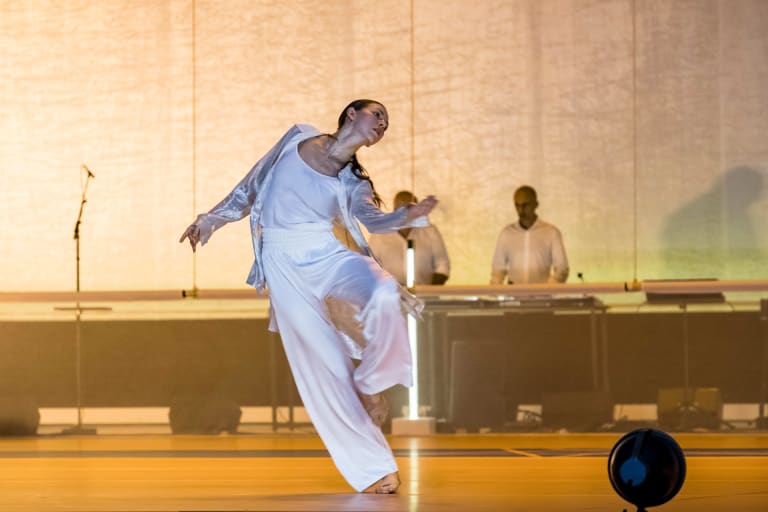 19/30 :
© Agathe Poupeney / OnP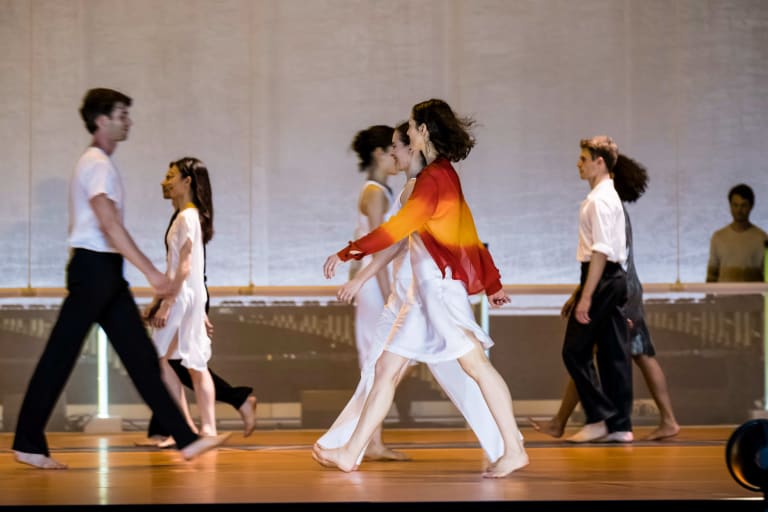 20/30 :
© Agathe Poupeney / OnP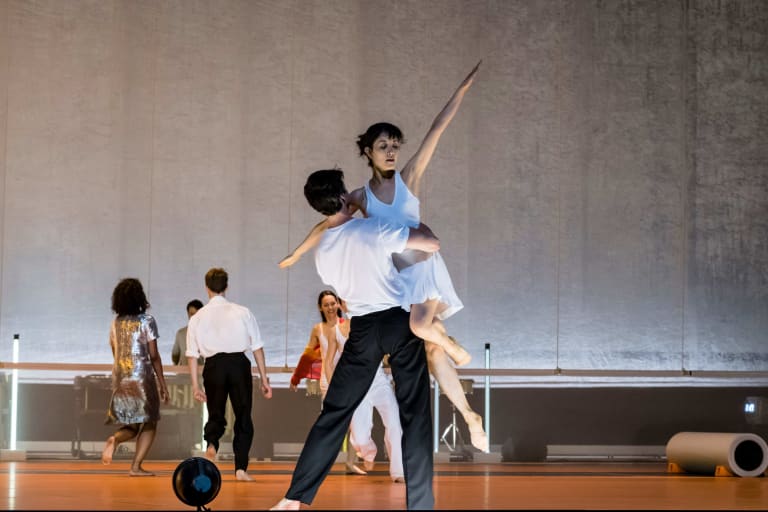 21/30 :
© Agathe Poupeney / OnP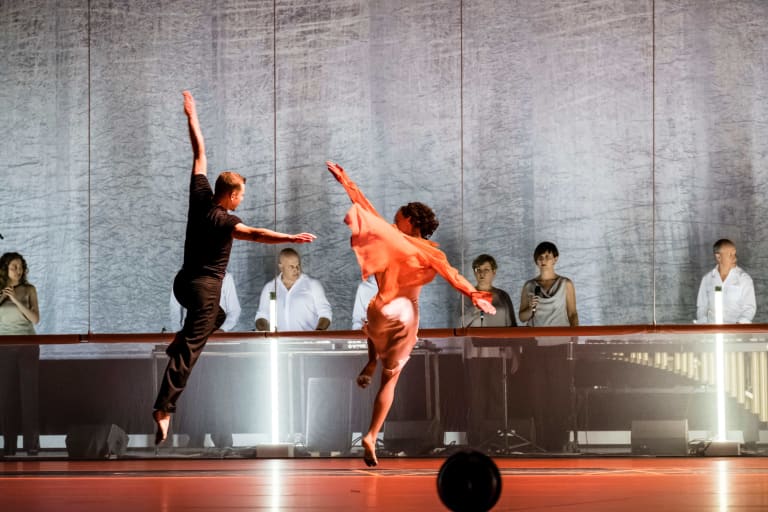 22/30 :
© Agathe Poupeney / OnP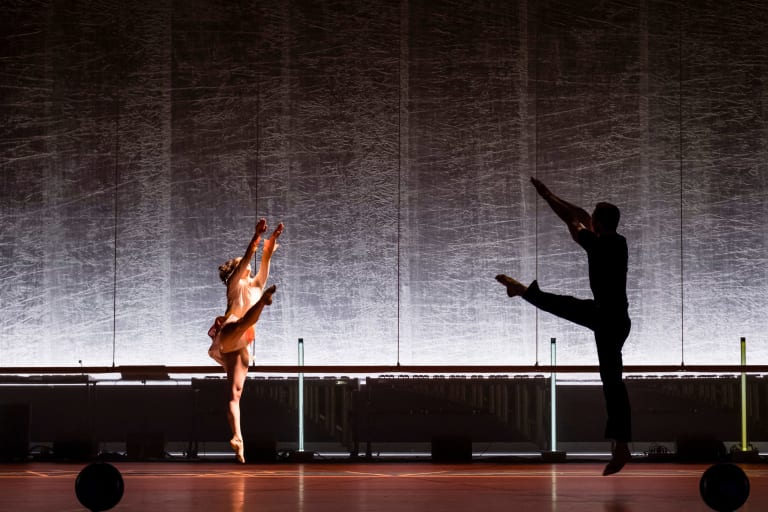 23/30 :
© Agathe Poupeney / OnP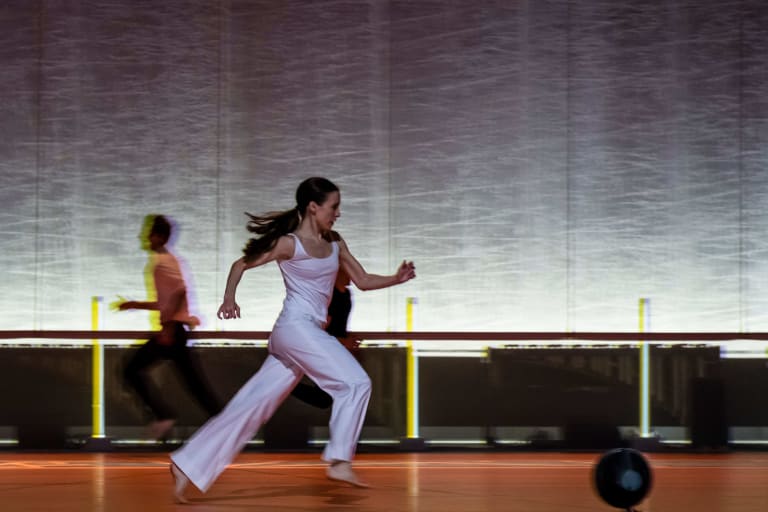 24/30 :
© Agathe Poupeney / OnP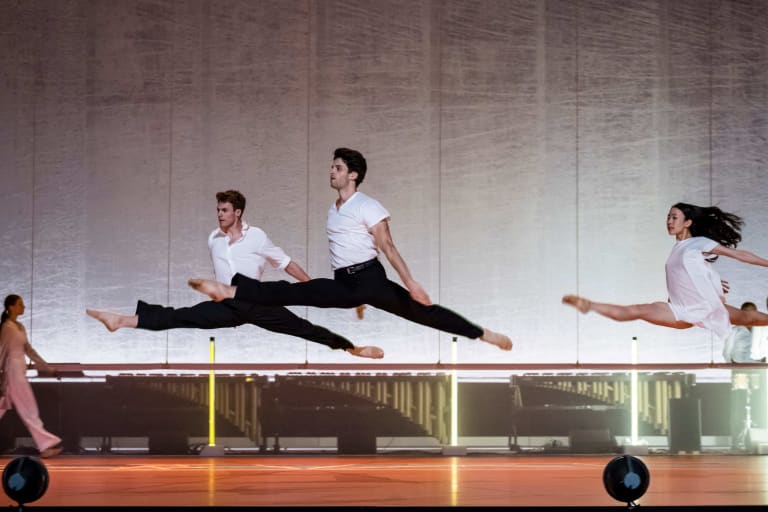 25/30 :
© Agathe Poupeney / OnP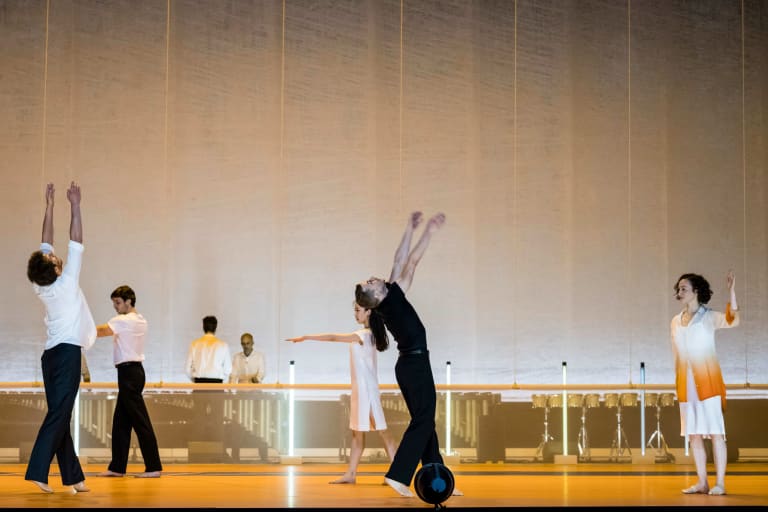 26/30 :
© Agathe Poupeney / OnP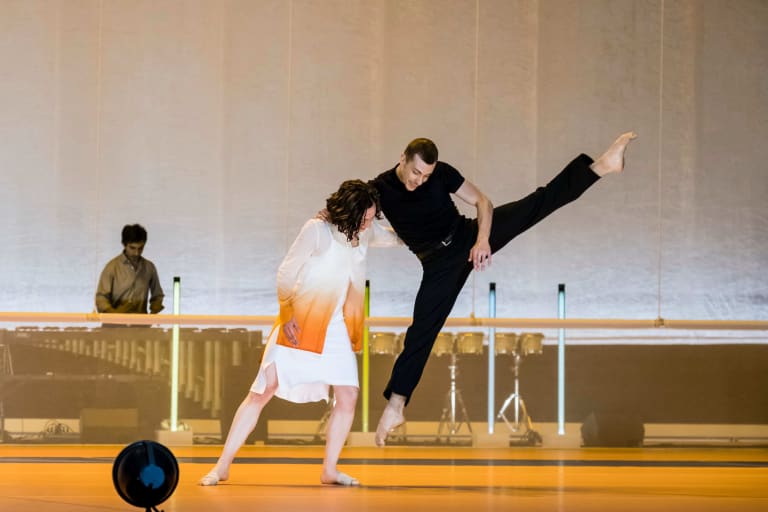 27/30 :
© Agathe Poupeney / OnP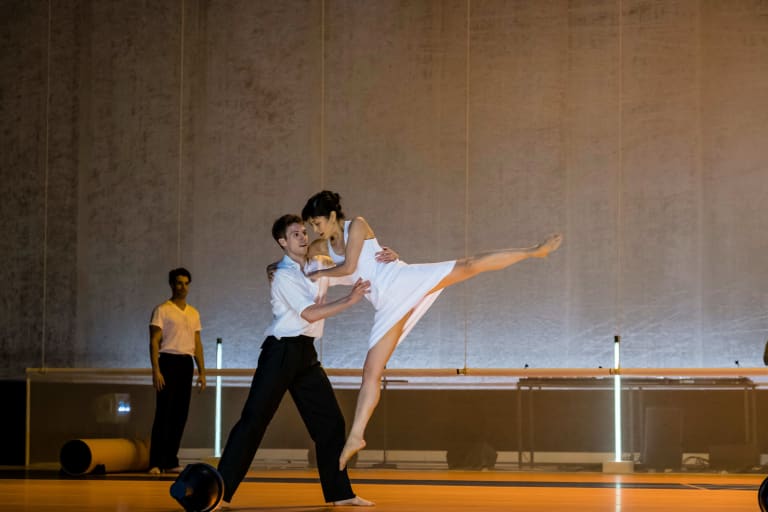 28/30 :
© Agathe Poupeney / OnP
29/30 :
© Agathe Poupeney / OnP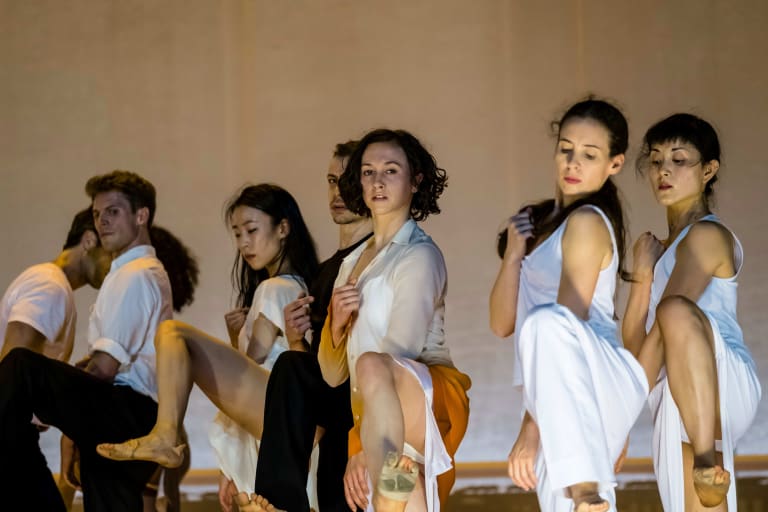 30/30 :
© Agathe Poupeney / OnP
Videos clips
1/5 :
Drumming Live (Anne Teresa De Keersmaker) - Extrait 1/2
2/5 :
Drumming Live (Anne Teresa De Keersmaker) - Extrait 2/2
3/5 :
Lumière sur : Les répétitions de Drumming Live
4/5 :
Drumming Live - Extrait
5/5 :
Drumming Live - Trailer
Audio clips
Drumming Live - Anne Teresa De Keersmaeker
Backstage
Video

Drumming Live: An invitation to dance

Podcast

Podcast Drumming Live

Article

Dressing for a ballet

Article

Music in the blood

Article

Drumming Live enters the Paris Opera Ballet's repertoire
Article
Do what you do
Steve Reich on Drumming Live
04'
Our partner Trax Magazine met with Steve Reich, a legend of contemporary music. The American composer muses about Drumming Live, which is currently playing at the Opéra Bastille, and on his collaboration with the choreographer Anne Teresa de Keersmaeker.
Anne Teresa de Keersmaeker's first ballet, Fase (1982), was already based on your work, namely, Come Out, Clapping Music, Piano Phase and Violin Phase. Were you initially surprised that your music, particularly your early pieces, could be danced to?
My pieces have often been reinterpreted by choreographers, but Anne Teresa is in my eyes the most remarkable of all. What she did with my music is a masterpiece… And the irony is I didn't met her until 16 years after the premiere of Fase. At the time, she sent me a letter asking if she could work with certain musicians from my ensemble – they would be playing live while she danced. I said "okay", and when they returned after the performance, they said to me "You really should see what she does, it's amazing". I finally got to see the piece in New York, when it was performed at The Kitchen. It was great, and with Drumming, I think she has developed her style even further. 
Do you think that her choreography reveals a new facet of your work; something that would otherwise be imperceptible?
In the 1990s, when Anne Teresa performed Drumming, I was already approaching sixty, however, when I composed it, I was still a young man. When I saw her choreography, I realised that she had captured the essence of my music. When it could seem systematic and severe, Anne Teresa was able to bring out a romantic aspect. The dance steps, the interplay of motifs exposed the emotions which run through those pieces: sometimes there's tension, sometimes there's humour! The interpretation of Clapping Music in Fase even made me think of something from vaudeville. It's a gift to be able to combine a formal, highly sophisticated, almost abstract dimension with a powerful psychological and dramatic character. It's the tension between those two angles that brings greatness to her work. 
Drumming is a piece which can seem highly methodical. However, for you who trained as a percussionist, wasn't it also a way to regain a certain spontaneity?
Drumming in my eyes is a composition that is extremely positive and exciting. I began learning percussion at the age of 14, after the piano, and I played in a few groups when I was in high school. I also helped to pay for my college tuition by performing in groups: that was my most meaningful experience of performance. Drumming has been an opportunity for me to create something in synch with what I really played, unlike Violin Phase or Piano Phase.
You had also just returned from a trip to Africa. Did the traditional polyrhythms influence the way you normally compose?
I travelled to Ghana, because, at the beginning of the 1960s I'd heard recordings of African music and read some transcriptions of Ghanaian percussions. You have to realise that historically, there's no system of notation in Africa, so it was really something quite rare. The book in question was called Studies in African Music by Arthur Morris Jones, a British musicologist. For myself and other students, it was truly fascinating to see those rhythmic structures on paper… However, this wasn't a discovery, in fact it was more the opposite! I suddenly realised that I was already in the process of reproducing those structures in pieces like Piano Phase. I had been doing it instinctively, drawn by their ambiguity. The trip to Ghana made me aware of the long history of rhythmic counterpoints and repetitive motifs. It was like a pat on the shoulder as if to say: "Keep doing what you're doing! Get back in synch with the percussionist you were when you were 14!" And so that's what I did. 
04:21'
Video
Drumming Live: An invitation to dance
Encounter with Anne Teresa De Keersmaeker
In 1998, Anne Teresa De Keersmaeker created "Drumming" for the dancers of her company "Rosas". This intense and jubilant piece is set to haunting music by Steve Reich, a pioneer of minimalist music. On stage, nine dancers perform an exhausting choreography with swirling rhythms that reveal a deep and vital energy. Today, almost twenty years later, it is the turn of the Paris Opera Ballet's dancers to adopt it. For the occasion, the choreographer talks to us about this extreme piece.    
Podcast
Podcast Drumming Live
"Dance! Sing! 7 minutes at the Paris Opera" - by France Musique
07'
"Dance! Sing! 7 minutes at the Paris Opera" offers original incursions into the season thanks to broadcasts produced by France Musique and the Paris Opera. For each opera or ballet production, Judith Chaine (opera) and Stéphane Grant (dance), present the works and artists you are going to discover when you attend performances in our theatres.        
Article
Dressing for a ballet
An interview with Dries Van Noten
04'
Until July 15, the Paris Opera is performing Drumming Live, by the choreographer Anne Teresa De Keersmaeker, with costumes by Dries Van Noten. Our partners at Numero.com talked to him about that collaboration. 
---
Numéro: Many fashion designers hate to create stage costumes. What did you find so appealing about it?
Dries Van Noten: When I work on my collections, I alone make my decisions without external constraints. Thinking about the movements the garment will allow, working for another creative individual and sharing their vision is really highly instructive. I'm not young anymore, but I always like to meet new people and discover their way of thinking.
You've collaborated with several choreographers in the past. How was working with Anne Teresa De Keersmaeker different?
Anne Teresa's vision is highly specific because she doesn't like stage costumes, which makes my work all the more difficult: we need to give the impression that the dancers are wearing their own clothes. To a certain degree, it's the way I work on my own collections: I don't like to think in terms of a total look, I prefer to visualise pieces you can mix with the rest of your wardrobe. With Anne Teresa, that idea became all the more radical, because the shape of the garments had to be ultra-simple. 
The costumes that you created for Drumming Live are very much in line with your own aesthetic, with fluid, loosely-fitting forms, and graded colour tones evocative of the paintings of Mark Rothko…
I wanted to add colour to express the positive energy inherent in Drumming Live. With the orange garments, you get the impression that you're watching little flames dancing on stage. And those graded colour tones reminiscent of Rothko interact with pure white.
You also created the costumes for Rain, which, with Drumming Live, constitutes a diptych in the work of Anne Teresa De Keersmaeker. Was working on that piece similar to this?
The two pieces were created within a short space of time. Generally speaking, Anne Teresa prefers to work on the movement first and introduce the costumes later. In Drumming Live and Rain, the costumes are indissociable from the choreography and the movement; they reinforce each other.
In Rain as in Drumming Live, what is the role of the costume changes?
We worked on a progressive change in colours seeing them as variations of energy. For Rain, we go from nude to pink to fuchsia, and then from light grey to silver. For Drumming Live, it was the same process. The interplay of light adds to these variations by radically altering the perception of the colours.
The word "minimalist" is often used to describe the ballets of Anne Teresa De Keersmaeker. That term is also characteristic of the Belgian school of the "Antwerp Six" of which you are a part. And yet, your creations also reflect a taste for ornamentation. Do you consider yourself to be a minimalist?minimalist?
My fabrics are maximalist, but my cut remains fairly simple. For Drumming Live and Rain, I found it interesting to tone down the richness of the fabrics I choose in order to focus on the interplay of transparencies and on the different shades of white. That impulse to move towards greater purity and simplicity, to extol the movement of the body, was fairly natural for me.
Is there such a thing as a spirit, a heritage or a Flemish aesthetic which connects you to Anne Teresa De Keersmaeker ?
I would say that we share a direct and rather down-to-earth mindset. Also, in a small country like Belgium, and a medium-sized city like Antwerp, the creative minds from every discipline are more inclined to collaborate with each other. Dance, theatre, fashion, film and music intersect and interact more easily.
Has your work with Anne Teresa De Keersmaeker influenced your own creations?
Of course! For spring-summer 2015, I imagined a menswear collection inspired by dance. I would never have done that if I hadn't collaborated with Anne Teresa, Sidi Larbi Cherkaoui and Justin Peck.
Interviewed by Delphine Roche Delphine Roche is editor in chief of Numéro, a magazine devoted to fashion and art. She is the brainchild behind artistic performances that fuse dance with other disciplines and she also makes films for online platforms.
Article
Music in the blood
Meeting Georges-Elie Octors and Tom De Cock
07'
Currently on the bill at the Bastille Opera, Anne Teresa De Keersmaeker'work Drumming Live makes the dancers of the company move to the heady rythms of the Ictus Ensemble's percussions. An hour-performance, raging and uninterrupted, during which dancers and musicians stand united around the same impetus: the pure pleasure of playing.

---
Interview with Georges-Elie Octors
Musical Director and percussionist of the Ictus Ensemble
What is your first memory of Drumming ?
Georges-Elie Octors : I discovered the piece soon after its creation in 1971. At the time, the composition of contemporary music had reached a degree of hyper-sophistication and the air of change coming from the United States seemed new and totally refreshing to me. Drumming is a total success. It is a piece perfectly suited to percussion, impossible to transpose to other instruments. I place it among Steve Reich's absolute masterpieces along with Music for 18 musicians and Tehillim.

Why did you decide to do Drumming Live in 2001 after creating Drumming in 1998 ?
The idea came from Anne Teresa De Keersmaeker. For a dance performance with live music there's nothing better because it's a truly physical piece. The physical energy comes from the percussionists themselves and sometimes draws the audience.'s gaze Our performance is in symbiosis with the dancers. Each change is synchronised to the second in order not to destabilise the choreography or the lighting.

What are the advantages of live music?
With taped music, conditions are not always optimal on stage. So, when the musicians are on stage, the dancers benefit directly from their physical presence and all those little interpretive nuances that characterise each performance. There's an indisputable energy transfer. From the back of the stage, we have the impression that we are "making the dancers dance". The fourth part, a bona fide trance, illustrates that sentiment exactly: the more energy we convey the further we carry them. It's rare to find music in the contemporary repertoire with a beat that can provoke such a desire to move.
Is the piece as tiring as it is for the dancers?
It would be a lie to say that it's always an ordeal. However, performing the piece has its dangers because it demands a high level of collective concentration. One moment of inattention can have disastrous consequences and bring the whole structure down. With time, performance difficulties have practically disappeared. Today, we're basically left with the pure pleasure of playing which is genuine, powerful and boundless.

How much has the choreography influenced your perspective of the music?
We have always focused on what is more advantageous for the dancing. For example, in the first part we play at a faster tempo than in the second to create a contrast that allows the dancers to rebound better. Even so, in the score, the two parts were written with the same tempo. Those modifications were the result of a genuine evolution that developed progressively after each performance in a way that was only possible over time. The real privilege for us is to have played the piece so often in front of an audience, primarily thanks to the Rosas company's production.

You are responsible for the musical direction of the piece but you are also one of the players. How do you reconcile those two roles?
Officially, as musical director, I'm responsible for the Ictus Ensemble, but in this particular case it's all about a collective effort. From the moment I start to play, I rely on the other musicians and it is more difficult for me to have an overall view of our performance. Each musician can express their opinion and many choices are made collaboratively. In some ways, Drumming is a reflection of the Ensemble: a balanced collaborative effort where responsibilities are shared. To a certain degree it's the secret of our alchemy and the reason for which Ictus is still comprised of the same musicians as when it was created in 1993.

Interview with Tom De Cock
Artistic Advisor and percussionist of the Ictus Ensemble

In your opinion, what are the main differences between the piece performed with recorded music and Drumming Live?
Tom De Cock : In terms of timing, nothing changes because we scrupulously respect the length of the recording. The major difference comes from the energy we transmit to the dancers. The pulse and vibrations generated by the percussions carry the dancers. Our place behind the scenes inside Jan Versweyveld's stage design gives rise to the sound from afar and, like an avalanche of air, it envelops the dancers. The physical performance of the musicians also plays a part in making the entire show yet more animated and energetic.

Anne Teresa De Keersmaeker calls the piece an "invitation to dance". Why?
The nature of repetitive music, along with the rhythms directly inspired by African rhythms, make Drumming an ideal piece for dance. These rhythms are enhanced by a superimposition of instruments, polyrhythms and a "phasing" technique making the score all the more complex and adings psychoacoustic layers. The superimposed tones create an almost hallucinogenic effect. In the third movement, for example, you can hear a very low hum coming from the glockenspiels when they are played at high speed. Sometimes, you can even here instruments and voices that are not on stage. These more elaborate layers are conducive to the choreography and enable the material to constantly renew itself.

The phasing you mention is a technique invented by Steve Reich. It was popular among minimalist composers in the 1970s and 1980s and it is also at the very core of Drumming. What place does this piece occupy in the career of the composer?
By the radical nature of the musical material—Drumming is based on a single rhythmic-melodic motif—it occupies an important place in Steve Reich's repertoire but also in the history of contemporary music. Particularly at the time it was created because there had never been anything quite so unusual.

Is your presence on stage also choreographed?
Our movements across the stage are highly codified. Our entrances and exits are organised with extreme precision. We always enter and exit in the same way. Anne Teresa De Keermaker wanted to make the musical structure and the way it develops visible. The fact we're musicians doesn't mean we're not conscious of our bodies. We're always seeking to give meaning to our movements.

You have played this piece with Rosas since 2007. Have you noticed any changes over the years?
Today, when I perform the piece, it's basically a reflex. It's in my blood. Even so, it remains difficult because it requires total concentration. The piece has a life force of its own that seems to come from its tribal roots inspired by Balinese music to create a sound that is entirely unique. Thanks in part to Georges-Elie Octors who is always seeking to seize the musicians' original attention, we remain creative. Each time, the force of our performance is rooted in our ability to look on the score as a challenge.

Article
Drumming Live enters the Paris Opera Ballet's repertoire
A photo reportage
03'
The fifth of Anne Teresa De Keersmaeker's ballets to enter the Paris Opera Ballet's repertoire, Drumming Live is a group piece that pushes its performers to the physical limits in a collective trance. Structures as spatial as they are choreographic are essential; both are in complete osmosis with Steve Reich's score. With Drumming Live, Anne Teresa De Keersmaeker combines precision of construction with vigour of expression, sculpting space, time and the energy of her dancers. Photographer Agathe Poupeney was able to capture several moments from this frenetic sprint. Commentary by the ballet coach Jakub Truszkowski, a dancer from the Rosas Company who is passing the work on to the dancers of the Paris Opera Ballet. 
Commentary: "Historically, Drumming opened a new chapter in the work of Anne Teresa De Keersmaeker, returning to something highly architectural and aesthetic without a narrative line. It is a work based on a single choreographic phrase repeated and manipulated in every possible combination for an hour. It's quasi-mathematical. It is fascinating to see how, starting with the simple idea of developing a single phrase, we achieve such dynamic choreography."
Commentary: "It's an extremely accessible piece on many levels. It's energetic, inspiring. The audience can enter this choreographic and musical trance without knowing Anne Teresa's language. It is also a didactic piece which reveals a great deal about the choreographer's work in her spatial and musical structures. The musical score is interpreted in its entirety on stage as the dancers progress through space and move on stage."
Commentary: "Each dancer has their own spiral and their own specific trajectory. Nothing in the piece is accidental. Each movement and each interaction between the dancers is born out of a specific intention. There is a perfect balance between the constraints it imposes on the dancers and the freedom it gives them in their choreographic interpretation."
Commentary: "Anne Teresa visualises the music. She is extremely precise in her analysis of the musical structure. She then tries to take account of her inspiration and understanding to represent it through movement."