Ballet
Wheeldon /​ McGregor /​ Bausch
In honour of Pierre Boulez
Palais Garnier - from 03 to 31 December 2015
About
In few words:
"I think one should set fire to one's library every day, so that it is reborn phenix-like from the ashes, but in a different form. "

- Pierre Boulez

In tribute to Pierre Boulez, this special evening brings together three great moments of musical and choreographic modernity and reunites two other major creative forces of the 20th century whose works Boulez has often conducted: György Ligeti and Igor Stravinsky.
Polyphonia, the first ballet by choreographer Christopher Wheeldon to enter the Paris Opera Ballet's repertoire, was created in 2001 to music by György Ligeti. Evocative of George Balanchine's renowned Agon, the work displays the same subtle abstractness and geometric purity and the same delicate counterpoints.
Set to the score of Anthèmes II, composed by Pierre Boulez in 1997, British choreographer Wayne McGregor's new creation has been conceived in conjunction with visual artist Haroon Mirza, winner of the Silver Lion at the Venice Biennale in 2011.
Following on from Genus in 2007 and L'Anatomie de la sensation (pour Francis Bacon) in 2011, this – the third ballet created specifically by Wayne McGregor for the dancers of the company – combines a solid classic vocabulary with the latest technological innovations.
Finally, Pina Bausch's masterpiece Le Sacre du printemps will conclude the evening's programme. With her expressive power and dramatic sensitivity, the German choreographer perfectly illustrates and even transcends the music of Igor Stravinsky – so often conducted by Pierre Boulez – in this strikingly beautiful and now-legendary production.
Polyphonia

New to the repertoire

Piano pieces

Alea Sands

Creation

Anthèmes 2, for violin and electronic music.

Computerised music by IRCAM

Computerised music by IRCAM

Tuesday 01 December 2015 at 19:30

Tuesday 01 December 2015 at 19:30
Thursday 03 December 2015 at 19:30
Saturday 05 December 2015 at 20:00
Monday 07 December 2015 at 19:30
Wednesday 09 December 2015 at 19:30
Monday 14 December 2015 at 19:30
Tuesday 15 December 2015 at 19:30
Wednesday 16 December 2015 at 19:30
Thursday 17 December 2015 at 19:30
Friday 18 December 2015 at 19:30
Saturday 19 December 2015 at 20:00
Monday 21 December 2015 at 19:30
Tuesday 22 December 2015 at 19:30
Wednesday 23 December 2015 at 19:30
Thursday 24 December 2015 at 19:30
Friday 25 December 2015 at 19:30
Wednesday 30 December 2015 at 19:30
Thursday 31 December 2015 at 19:30

Latest update 04 March 2016, cast is likely to change.
Whether you're a member of Arop or not, the friends of the Opera can reserve seats for you on all performance dates, including those not yet open for sale and those announced as sold out.
Gallery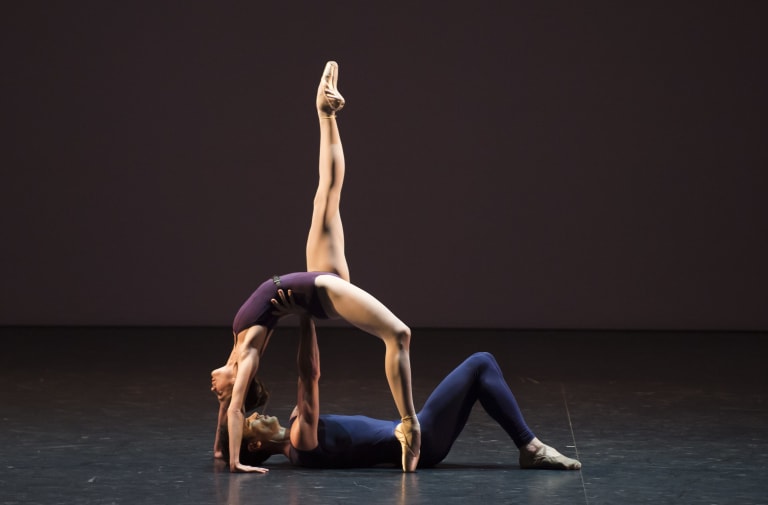 1/10 :
© Julien Benhamou / OnP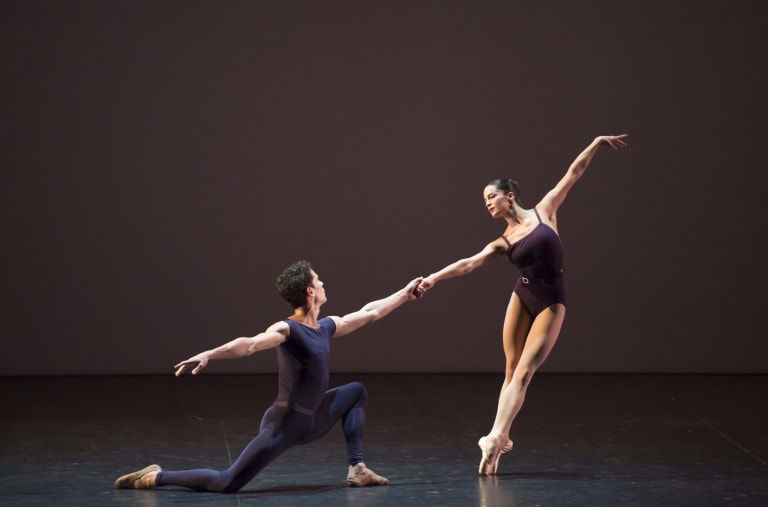 2/10 :
© Julien Benhamou / OnP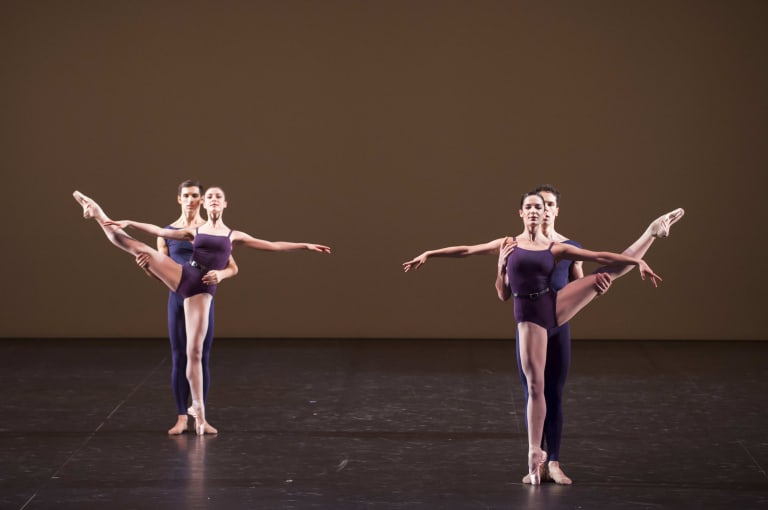 3/10 :
© Julien Benhamou / OnP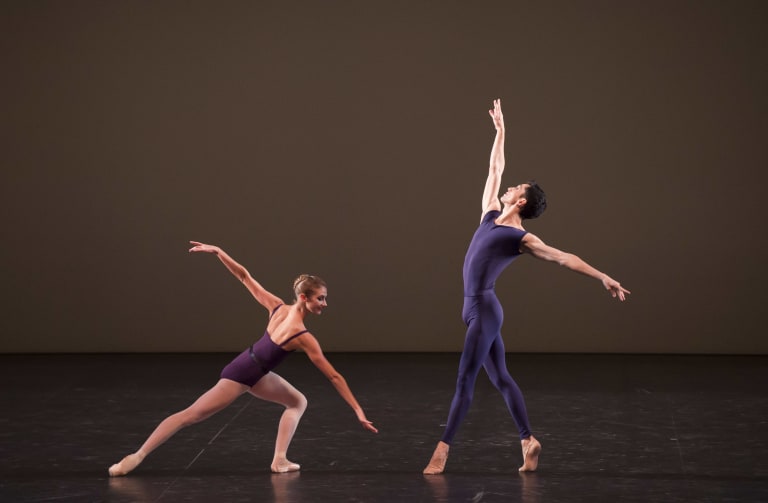 4/10 :
© Julien Benhamou / OnP
5/10 :
© Julien Benhamou / OnP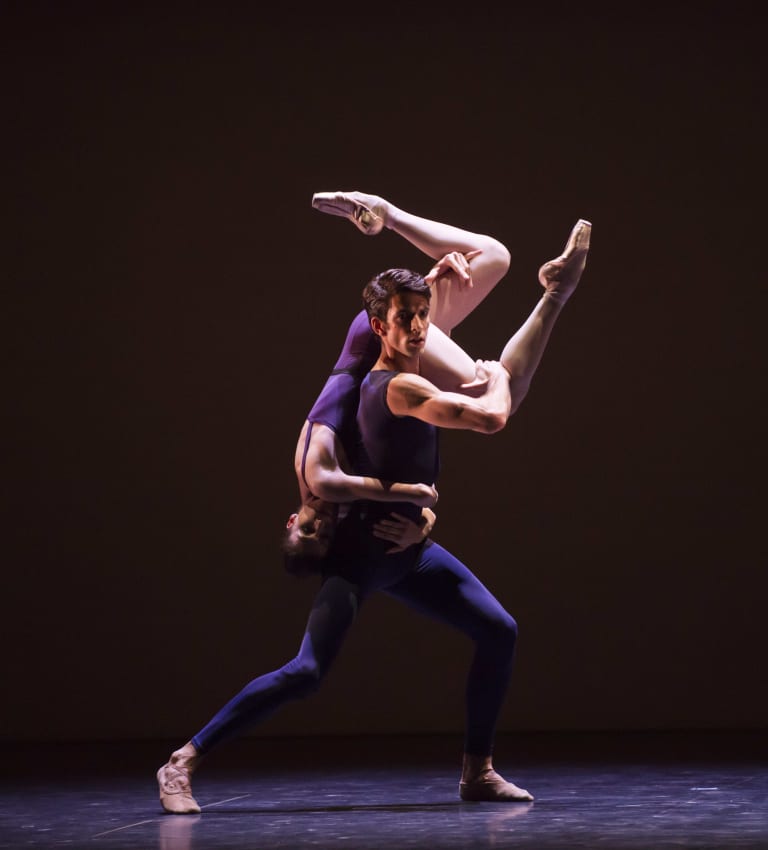 6/10 :
© Julien Benhamou / OnP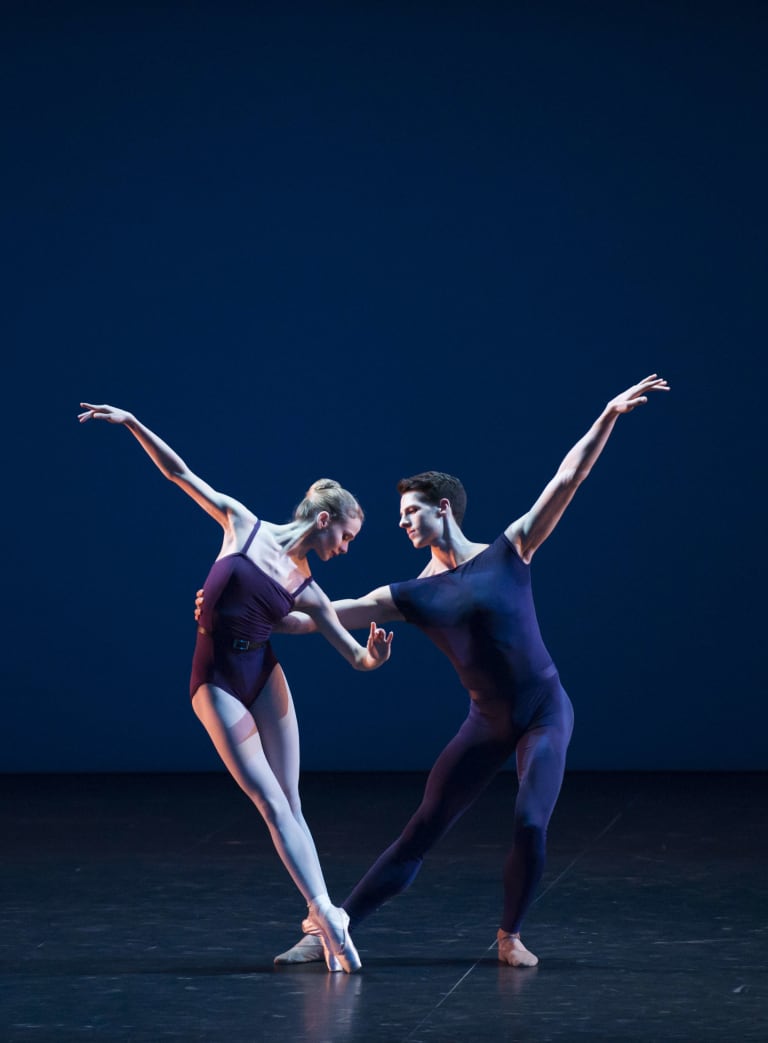 7/10 :
© Julien Benhamou / OnP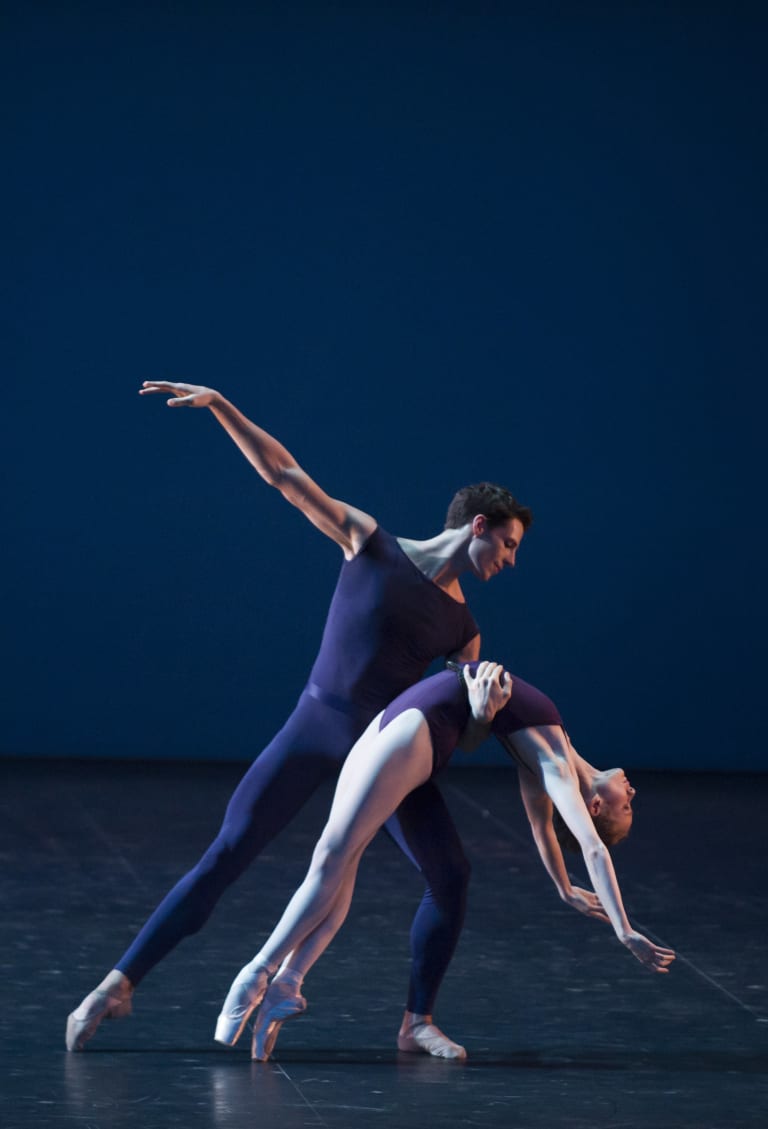 8/10 :
© Julien Benhamou / OnP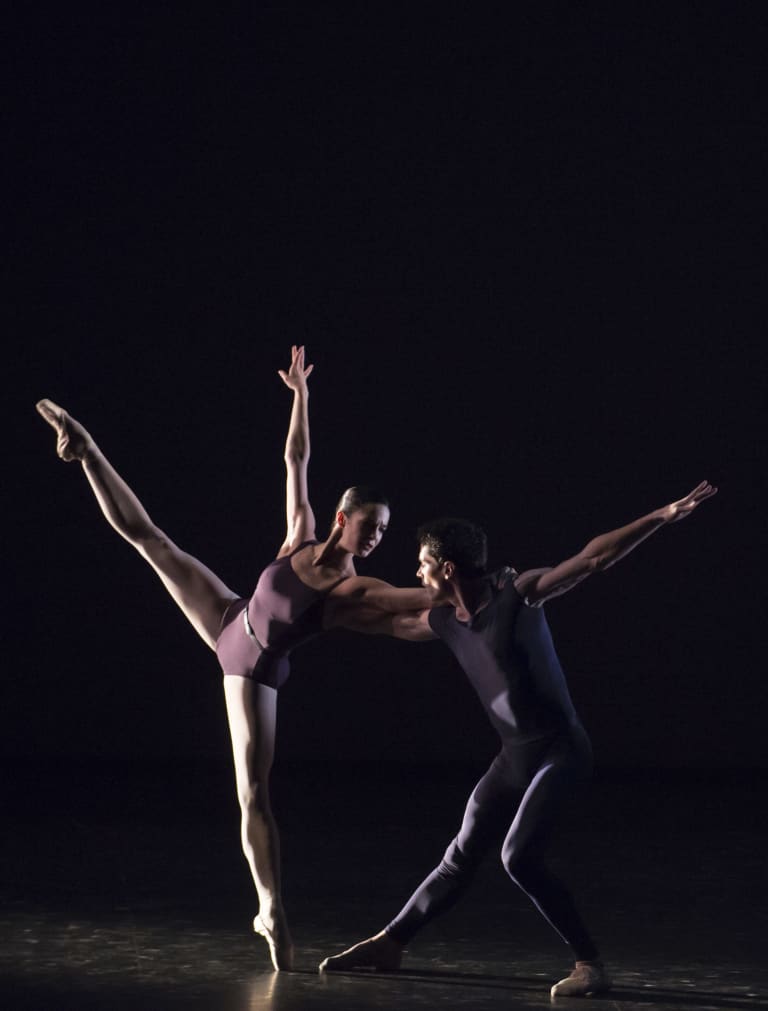 9/10 :
© Julien Benhamou / OnP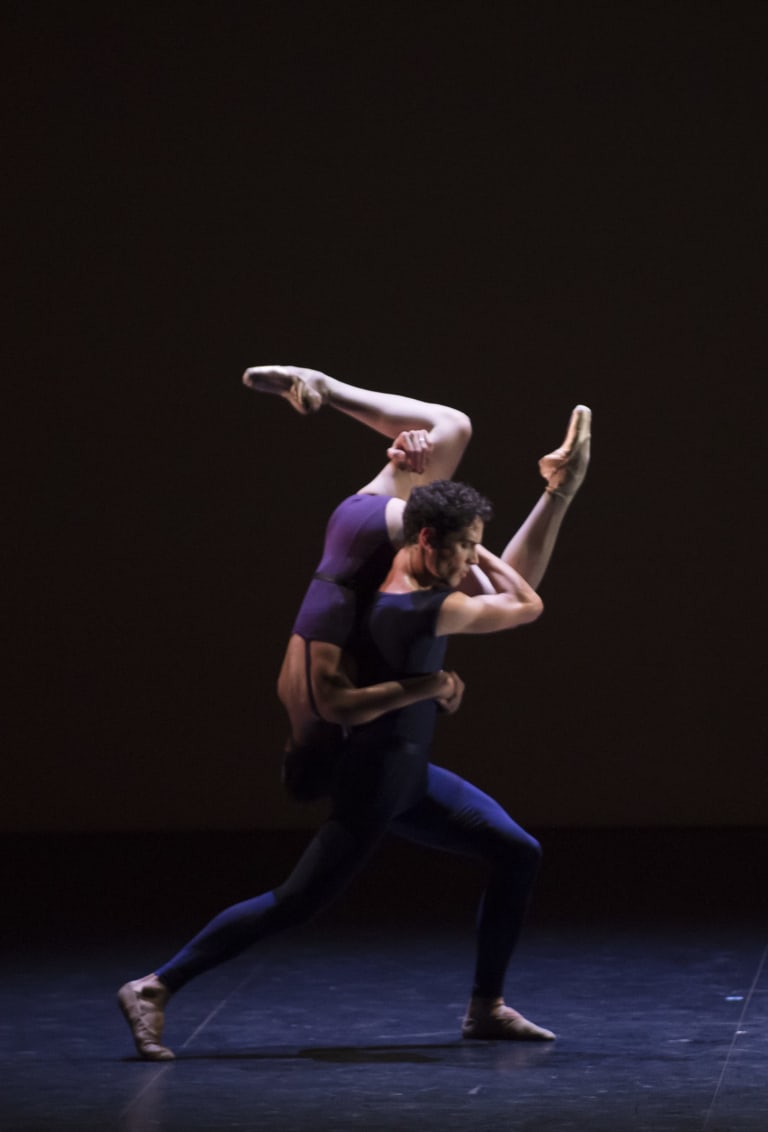 10/10 :
© Julien Benhamou / OnP
Videos clips
« Wheeldon / McGregor / Bausch » - Teaser
Audio clips
Wheeldon/McGregor/Bausch - En l'honneur de Pierre Boulez
Backstage
Podcast

Podcast Wheeldon / McGregor / Bausch

Article

Live-chat with Marie-Agnès Gillot

Article

Arts and performance

Article

Boulez. Dance. Rhythm.

Article

Lighting sculptor
Podcast
Podcast Wheeldon / McGregor / Bausch
"Dance! Sing! 7 minutes at the Paris Opera" - by France Musique
07'
"Dance! Sing! 7 minutes at the Paris Opera" offers original incursions into the season thanks to broadcasts produced by France Musique and the Paris Opera. For each opera or ballet production, Judith Chaine (opera) and Stéphane Grant (dance), present the works and artists you are going to discover when you attend performances in our theatres.  
Article
Live-chat with Marie-Agnès Gillot
The Paris Opera Ballet Étoile answers your questions!
10'
A large number of you put questions to Marie-Agnès Gillot, and you have our warmest thanks. During this chat, the Étoile talked about her daily life at the Paris Opera, her vision of dance, her collaborations for the "3e Scène" and her work with the choreographers Christopher Wheeldon and Wayne McGregor. See what she said!
Henri: How does dance change from a passion to a profession?
Marie-Agnès Gillot: Dance became my profession as soon as I joined the Ballet School. But it has remained a passion all the same – one that is as strong as ever. I just don't know where the years have gone. If I had to begin my career all over again, it'd be just the same for me. Otherwise there'd be no point in getting up in the morning. Dance is an art – or rather, a vocation. It can't just be a job.  
Frédérique: What's a day in the life of an Étoile like?
Marie-Agnès Gillot: It starts with a Ballet class in the morning. Then there's a 90-minute rehearsal, a pas de deux, etc., what we call a "service d'Étoile" – an "Etoile session" – on all the tricky parts. Then there are two three-hour rehearsals with the Corps de Ballet. If there is a show in the evening, we stop earlier, at 4.30. But at 6.30, we start warming up for the performance. After this chat, I'll take a half-hour nap, then it'll already be time to get made-up.
Anne: We've seen you in a lot of contemporary dance in the last few years. Does the Ballet repertory still inspire you?
Marie-Agnès Gillot: Yes, it still makes me just as excited as ever. I don't take it easy in class. At the moment, I'm not pushing myself, because I have a huge amount of shows and I have to conserve my energy. But my ballet skills are always up to standard, and I can do whatever I want. Ballet and contemporary dance feed each other. My training has always been based on Ballet; I've just added contemporary things. I've never become a "contemporary" dancer, and I've never abandoned the Ballet side. That's the most important aspect. It's also the hardest… Ballet is my raw material, my native language.  
Paola: Are there any particular classical roles you would love to do?
Marie-Agnès Gillot: In Ballet, I'm somewhat limited by my physique to fairly stereotyped roles. I'll never dance Little Red Riding Hood (and that doesn't exist, anyway)! Luckily, contemporary dance has enabled me to do other roles. All the same, I like the idea that a body can express an attitude or a character. We all have a range of roles relating to the physique we are born with, rather than to our personalities or technique.
Marc: How do you construct your characters?
Marie-Agnès Gillot: If it's based on a book, I read the book – or the libretto if it's based on an opera. After that, everything depends on the nature of the part. I tend to only do dramatic roles. The ability to give breadth and dramatic power to a part is a talent you either have or you don't, and it can't really be explained. Some dancers become great dramatic performers; others don't.     
Elodie: Which kind of ballet particularly moves you?
Marie-Agnès Gillot: I find contemporary dance more moving than ballet, because the parts involve more human reality, and the way real people interact. In ballet, everything is more codified: great performances are often linked to great energy, great technical skill and above all great musicality. Contemporary dance leaves more room for the actor.    

Olivia: You have performed a great many roles in your career. Isn't it hard to always feel the desire and the passion to give everything you have in a new project?
Marie-Agnès Gillot: I have as much enthusiasm as ever. But achieving perfection in ballet makes me just as excited as something new in contemporary dance.

Danny: Do you still get nervous before going on stage?
Marie-Agnès Gillot: For some roles, yes; not all. Especially parts where you have to "die on stage" – the ones where you have to dig really deep into your physical resources. It's difficult to go on stage when you know you'll be going right through to that level of physical exhaustion. With Béjart's Boléro, for example, you know you're going to suffer. So it's more of a physical fear. Not to be able to bend any more – that's what really stresses me. Once you are on stage, you channel this stress. If you feel it's going to be evening like that, it helps to represent it mentally to yourself.    

Benoît: You are taking part in an evening of ballets by Christopher Wheeldon and Wayne McGregor. Have these choreographers influenced how you dance?
Marie-Agnès Gillot: They are both very different. It's the first time I've worked with Wheeldon, while I have already worked four times with Wayne. Influenced? Yes, I'm glad to say! I'm a performer, so I'm there to be influenced – that's what I want. In front of those people, I am a performer, not a choreographer at all. So I've obviously been influenced by Wayne, but Christopher also has that gift.
Gilles: Have you ever choreographed a piece? Is it something you'd like to do?
Marie-Agnès Gillot: Yes, I've already done some choreography, including Sous apparence at the Palais Garnier. Choreography takes up the time I have left! For many years now, it's been there all the time in my head. My free moments are always taken up with preparing something creative. At the moment, it's taking shape on a somewhat small scale. I don't know when this desire to choreograph began – when I was around 30, I think. But even when I was only four or five, I would dance in front of my parents, so I was already choreographing, in a way. It took me so much time to become an Étoile that I put it on the back burner. But once I had made it as an Étoile, I went back to it pretty soon.

Carine: Which choreographers make the most impression on you
Marie-Agnès Gillot: The ones who demand a lot from dancers. That's what enables us to grow. Dancers need to be fed. It's not their job to create the steps. Great choreographers like Carolyn Carlson, William Forsythe and Wayne McGregor require our constant input. It's a personal type of creation, but moulded by the choreographer. Many Ballet dancers don't like that – they feel lost. But I love feeling lost! You find yourself in a kind of state of nothingness, which makes you create things that come from your subconscious and your imagination, and that's really interesting. But if you come from ballet, you need time to adapt.

Yohann: Which piece would you like to see added to the Opera Ballet repertory?
Marie-Agnès Gillot: Wheeldon's Alice in Wonderland. Mats Ek's Carmen. Lots of others … I can't list them all!
Victor: How do you see your future? Will you do more choreography and less dancing?
Marie-Agnès Gillot: I can't imagine my future at all! I'm more of a grasshopper than an ant!
Noémie: What advice would you give a little girl who wants to become an Etoile?
Marie-Agnès Gillot: That's a huge question! You need so many qualities… It's not enough to have the body of a dancer; you also need the head – and the musicality, of course. Perhaps it's best not to say too much in case it's discouraging…
Gaëlle: As an Étoile, do you transmit your knowledge to the youngest dancers in the Ballet?
Marie-Agnès Gillot: Yes, and I absolutely love it! I am an unusual case, because I learned dance from teachers who were relatively old. I felt I had jumped a generation. Now it's my generation who teach. I have the knowledge of my elders, plus everything I've learned during my career. It's very enriching to transmit all this to young people, because it makes you think about yourself, and it helps you to grow while helping them. The method I learned with is known as the French School. For my part, I combine what I learned as a child and as an adult, then serve it up to the youngsters, and they love it! I did a course with Violette Verdy. She really liked what I was doing. She even said I had gifts as a Ballet choreographer! I would really love to choreograph a ballet.
Mathieu: Can you recommend a few exercises you do that are good for the body and heart?
Marie-Agnès Gillot: Sadly, there is no miracle recipe. What I have added to my preparation work is the plank. Normally people wouldn't do that, they'd swim, or cycle – indoors, of course. Adding the plank is the best way of stimulating and firming up the body before training.
Wilson: Do you do any sporting activity alongside your career?
Marie-Agnès Gillot: No. I still do cycling and planking, but only here, at the Opera.
Alice: How did your collaboration with Éric Reinhardt go for his 3e Scène film?
Marie-Agnès Gillot: I have known Eric for a long time. He did the dramaturgy for Le Songe de Médée by Preljocaj, in 2004, I think. Since then he has become a friend. I stage-directed him at the Maison de la Poésie last year, in a choreographed reading: a new form I've invented. I love it when people tell me stories. The idea is to add scenes to a text, but without it becoming a play; it's still a reading. I found this an interesting idea. And I had such a good time doing that. For the 3e Scène, he wanted to do exactly the opposite.
Paul: When you choreographed Sous apparence, you worked with the visual artist Olivier Mosset. Do you have a liking for contemporary art?
Marie-Agnès Gillot: Yes. I have even made a few steps in that direction. I did my first pieces at the Palais de Tokyo. There were seven of us from the Opera Ballet. I submitted four pieces, which were accepted. In France, they don't much like crossovers in art, but that's precisely what I love. 
Tristan: As an Étoile, do you experience the upside and downside of celebrity?
Marie-Agnès Gillot: Mostly the upside. It's an art that inspires a respectful attitude from people. They don't clap you on the shoulder in the street! If someone recognises you in the metro, they'll say "I love what you do!" That's really nice.
Article
Arts and performance
A fresh look at season 15/16
05'
During the summer break, we offer our readers a retrospective glaze on Stéphane Lissner's first season at the Paris Opera. Criss-crossings between scenography designed by plastic artists, electronic music and haute couture costumes… Art in all its forms was put forward and honored during this Ballet season.

---
"Creation feeds off exchange, in a flow of permanent inspirations, of shared breaths" underlined Benjamin Millepied, whose programming added a new chapter to the Paris Opera Ballet's history of artistic collaborations. In line with those between Carolyn Carlson and Olivier Debré, Christian Lacroix and George Balanchine or yet again Olivier Messiaen and Roland Petit, many were, during season 15/16 the dialogs between great names of the choreographic art and plastic arts, contemporary music or fashion.
Stage designers
For Alea Sands, his third creation for the Paris Opera Ballet, Wayne McGregor entrusted a major contemporary artist with his scenography. Allowing himself a few ventures away from museums and galleries, London-based Haroon Mirza came to sculpt his favorite material, light, in the Palais Garnier's precious casket, electrified by his association with the choreographer and Pierre Boulez's music . Laureate in 2011 of the "Lion d'Or" award of the Venice Biennale, the British artist offered a subtle and complex scenography, adding visual and sound elements such as light beams. 

Never denied, the plastic qualities of light and its capacity to redesign our environment are also at the heart of the United Visual Artist's research, leading figure in today's spatial installation. If the collective is well-known for creating scenography for the famous trip-hop band Massive Attack, it's the neoclassicism of Benjamin Millepied which they decided to take on, last September, on the occasion of the creation of the ballet Clear, Loud, Bright, Forward. An inaugural event which demanded an equally strong counterpart for the season's final bow. Challenge faced with the creation of Entre chien et loup, by resident choreographer of the New York City Ballet Justin Peck, and his association with one of the greats of 20th century plastic art, John Baldessari. On Bastille's stage, the young American's elegant gesture was drawn up by the rhythm of the great conceptual artist's paintings, rich in colors and pop culture references.

Musicians
As faithful as contemporary choreographers are to classic music, they remain curious for contemporary music and essential contributors to its broadcast. This is evidenced by the long and fertile collaboration between composer Thom Willems and choreographer William Forsythe.
To their three pieces programmed this season was added Blake Works 1,
a creation for which the former Director of the Frankfurt Ballet called upon an electronic music festivals regular guest:
James Blake
.
Multi-instrumentalist and composer of a music considered by many to be a soundtrack of our times, Blake's dialogue with Forsythe achieved to spread the echo of his electronic ballads from radios to the temple of French academism. Very fashionable at the moment, the hypnotic loops of electronic music are widely tributary to so-called minimalist music, as practiced since the 70s by Steve Reich of Philip Glass, among others. It is precisely the repetitive aesthetic of the latter that Nico Muhly's creations remind us of, third voice of the ballet
Clear, Loud, Bright, Forward
. Perfectly accomplished musician, author of music for ensembles, percussions, voice, and chorus as well as an opera, he delivered at the Palais Garnier a score perfectly in balance with the choreographic and scenographic intentions of his partners.
Fashion designers
Article
Boulez. Dance. Rhythm.
From Le Marteau sans maître to Alea sands
07'
Between rite and disorder
       Sweeping aside the eternal question of the arbitrary grafting of choreography onto pre-existing music, associating the music of Boulez with dance will appear incongruous to some people and welcome to others. Paying tribute to Boulez in an evening of ballet alongside Ligeti and Stravinsky might seem a challenging prospect if one overlooks the primordial importance of rhythm in his work; his famous analysis of Rite of Spring is, however, there to remind us of it. Was he not criticised for precisely that – for sacrificing everything, or nearly everything, to the rhythmic dimension alone? As for Ligeti, if he dedicated Disorder, his first piano study, to Boulez on the occasion of his 60th birthday, wasn't that a malicious reference to the dedicatee's reservations concerning Ligeti's analysis of Structures? Between the analyser and the analysed, the relationship is not without discord or ambivalence: any gift implies an exchange and naïve indeed is he who imagines he understands all the implications of that gift.

Primordial Rhythm
       One of the decisive shocks of the Boulez experience was incontestably the realisation that it was now possible to conceive music in which rhythm was not only independent of the other elements of the composition, but could even precede them and subordinate them to its own prerogatives, taking examples like the iso-rhythmic motets of the 14th century, the stylised dances of the Baroque period, Stravinsky's ballets and Messiaen's rhythmic studies. The perplexity of Boulez's critics stems largely from their determination to consider his work in terms of obsolete categories, in particular giving priority to the mere observation of sound – which with Boulez is often no more than a layer applied a posteriori to pre-existing rhythmic structures, the temporal counterpoint defining first and foremost the texture and formal articulation, given substance later in sound.
Antiphony and heterophony
Whence the reading of a score which is complex only in appearance – our western notation requiring subordination to assure the collective synchronisation of bars, resulting either in permanent metric adaptations or in awkward syncopations straddling the bar line because of their often arbitrary application to independent rhythmic groups. Such apparently insurmountable obstacles have sometimes contributed to precluding Boulez's music from all attempts at visual transposition. In the case of works written for instrumental soloist, the problem no longer subsists in the same terms since, no longer needing to assure the synchronisation of individual parts, the notation may be either barred or unbarred according to the demands of the musical context. In compositions mixing instrumental and electronic sounds, the composer either takes the precaution of avoiding superimposing natural and artificial sources or defines sufficiently supple homogenous heterophonic textures so that the figures thus produced appear to have been instantaneously sparked off by the central instrument – thus operating a return to the very sources of antiphony.
Illusory fear
Having dealt with imaginary obstacles such as the absence of bar lines, strong beats and unequivocal formal articulation, the usual markers of progression on a arsis / thesis (movement / rest) axis – the performer is at liberty to direct his action according to moments of mobility or immobility, of action or stillness, as the music exploits the performer's intuitive sense of the absence or presence of underlying pulsations. This is what aroused Ligeti's curiosity and his sense of this music, so foreign to his musical upbringing, as a permanent see-sawing between order and disorder: the constant sense of excited anticipation that one feels when listening, an electric shock threatening darkly to manifest itself at any moment. This is what also intrigued Gilles Deleuze, who went so far as to base his own theoretical reflections on the Boulezian categories of temps lisse and temps strié – in other words, audible (perceptible) or inaudible metric pulsation.
Representing the invisible
Pierre Boulez has conducted a good many ballets, almost invariably in the concert hall with, however, a few exceptions: The Rite of Spring (Salzbourg, 1962), Les Noces and Renard (Paris, 1965), with Maurice Béjart. Other, more episodic encounters include collaborations with Lucinda Childs and Ron Thornhill (Moses and Aaron, Amsterdam, 1995) and with Pina Bausch on her production of Bluebeard's Castle, (Aix-en-Provence, 1998). During John Cage's Paris visit in 1949, Boulez met Merce Cunningham but the encounter did not lead anywhere. The only attempt at long-term collaboration, the reform of the Théâtres Lyriques Nationaux (1967-68), which was to have associated Boulez, Béjart and Vilar, failed in the wake of the events of May 1968. This did not discourage Béjart, however, from meeting the challenge threefold: stimulated by Boulez's rhythmic refinement and a plasticity in terms of sound that had not escaped his sensibilities, he choreographed Le Marteau sans maître (Milan, 1973), Pli selon pli (Brussels, 1975) and Dialogue de l'ombre double (Lausanne, 1998). Two years later, this last composition was used for a highly remarkable equestrian choreography created by Bartabas with his company Zingaro for a production entitled Triptyk, which also featured The Rite of Spring and Symphony of Psalms, also by Stravinsky (Paris, 2000).   

The acoustic gesture
       Whilst gaining experience as a conductor, Boulez developed the concept of the gestural score of which traces remain in Improvisation II sur Mallarmé (1957), Éclat (1965) Rituel (1975) and Répons (1981). In these works, the order in which the musical interventions are played is indicated to the watchful performers spontaneously by the conductor, thus renewing links with the etymology of the word choreography: χορεία (khoreía : «choric dance ») and γραφή (graph : « writing »), the music of sound signs – notation and aurality. The origin of this highly plastic concept lies in Boulez's attentive observation of silent theatrical techniques during his period of apprenticeship with the Renaud-Barrault Company (1946-56), as well as of certain non-European musical practices, both ritual and scenic: Japan (Gagaku, No, Bunraku and Kabuki), Bali (Gamelan), Brazil (candomble), Central Africa (polyrhythms). The future apprentice conductor initially intended to embark on a career as an ethnomusicologist until the war in Indochina prevented him from pursuing his vocation.

Listening with the body
It is for the choreograph to trace the indissoluble frontier between the visible and the invisible, between the gesture of sound production and that produced directly from the sound source, as in those oriental graphics in which the empty spaces suggest their optical reconstitution to those who scrutinise them. The six loud-speakers in Anthèmes 2 ( a late avatar of "…explosante-fixe…", 1971) reply to those of Dialogue de l'ombre double (rhizomorphic excrescence of Domaines, 1968): multiple reflections in reverberating sound mirrors disorientate the listener like a character lost in the hall of mirrors in The Lady from Shanghai by Orson Welles (1947). The clarinet gives way to the violin which converses in turn with its imaginary doubles, multiplying their sound sources at the very moment they disappear – like the bow of Yehudi Menuhin, (who commissioned the first version of Anthèmes) conversing with the plectrum of Ravi Shankar.    

---
Robert Piencikowski is a French musicologist, Robert Piencikowski teaches musical analysis at the IRCAM college and is responsible for the archives of Pierre Boulez at the Paul Sacher Foundation in Bâle as well as those of Arthur Honegger, Darius Milhaud, Henri Dutilleux, Henri Pousseur, Vinko Globokar, Peter Eötvös, Gérard Grisey, etc.
1 Lors d'une table ronde en hommage à Pierre Boulez à l'occasion de son 90e anniversaire (Bâle, 13 septembre 2015), le compositeur allemand Wolfgang Rihm déclarait apprécier en la musique de Boulez sa Skulptizität – mot-valise associant sculpturalité à plasticité – signifiant par là une forme paradoxale de pétrification animée, par analogie avec les mobiles de Calder tant prisés par l'auteur de la Troisième Sonate pour piano.    
Article
Lighting sculptor
A portrait of Haroon Mirza
06'
Internationally recognized artist Haroon Mirza realized the scenic design for Alea Sands, music by Pierre Boulez and choreography by Wayne McGregor.
Lights convulse and sputter across the ceiling of the Opera, flash-bombing Marc Chagall's beautiful fresco into a series of freeze-framed moments like a mechanical paparazzo. Sound spills out of the speakers, a twisted symphony of buzzes, hisses, clicks and electronic tones, rising in frequency and intensity with the lights. The two combined – the light and the sound – become one all-encompassing composition, a work of art that overwhelms the senses.
British artist Haroon Mirza has made a habit of turning spaces into immersive environments where the visual and the aural collide. His work is often based on creating sculptures or installations that generate their own musical composition. It's not unusual to find the detritus of musical culture at the heart of his work - junk shop keyboards, spinning turntables, microphones, radios, CD players - but Mirza manipulates it all, forcing new life into it and coaxing self-generated musical compositions out of it. It places him somewhere between a DJ, a composer and a sculptor - but above all, he's an artist. And now he's turned his hand to the Paris Opera.
Alea Sands finds Mirza in collaboration with the choreographer Wayne McGregor and working in close conjunction with Boulez's famed Institut de Recherche et Coordination Acoustique/Musique (IRCAM). The work begins with Mirza's intervention into the ceiling of the Opera, lights and sounds pulsing and flickering in an otherwise dark space. It acts as a sort of self-contained prologue to ballet itself. The dancers take to the stage and a projection created from an oscilloscope appears behind them. As Pierre Boulez's 'Anthemes II' fills the space with its still radical sound, the projected image shifts and mutates, twisting with the notes of the performer's violin. McGregor's dancers move across the stage, Boulez's music courses through the air and Mirza's light projections shift and contort behind it all.

This interweaving of elements to create what art theorists would describe as a gesamtkunstwerk - or a total work of art that encompasses multiple art forms - makes sense when you look at Mirza's past. He studied painting at university, before going on to complete two separate Master's degrees, one in Design Critical Theory and the other in Fine Art. Even in his education, Mirza sought to bridge different themes; design, painting, fine art, critical theory. This begins to make even more sense when you notice that Mirza uses the word 'composition' the way other artists use words like 'canvas', 'sculpture' or 'installation'. It's a disarmingly musical word to hear in an artistic context, but one that again summarises his holistic approach to the artistic process.
Mirza doesn't shy away from the fact that 'composition' is a term almost exclusively used to describe pieces of music, or at a stretch the way elements of a photograph or painting are laid out. He embraces the musicality of his work; his sculptures are designed, specifically, to create sound. In his 2011 installation 'Cross Section of a Revolution', which was shown Tate Modern in London, viewers were confronted with a transistor radio sat spinning on a turntable on the floor. An energy saving light bulb hanging closely over the turntable creates static interference with the radio – each time it spins past the light bulb, the radio emits a hiss in a steady rhythmic phrase. Elsewhere in the room, TV screens switch on and off, playing short repetitive loops of African drummers. The sound of an impassioned political speech from Pakistani TV constantly blares out of another screen. The end result is a heady piece of music made of found, sampled footage and self-generating technology. The installation – the sculpture itself – creates a work of music. Realistically, you can't separate one from the other, art and music are as one.
His work also very often looks at both cutting edge and obsolete technology. Whether it's the modern energy saving light bulb and the old fashioned radio in 'Cross Section of a Revolution', the LEDs and high end speaker system in 'Adam, Eve, Others and a UFO' or the child's keyboard seen in other works, Mirza plays with the line between the future and the past. That's to say that part of his art involves technological advancement, computer systems that react and interact, and another part takes obsolete, discarded technology and give it new life. It's a balancing act between old and new that serves to further immerse the viewer in the works he's creating.
It's also a distinctly playful approach to art and technology. Mirza is in many ways like an enthused child, or a mad scientist, joyously finding ways to hack into technology and his surroundings to create something new. Vinyl records play a big part in his practice. He creates records out of paper or perspex, distorts existing LPs, glues objects to them, reworks them in order to create new rhythms and sounds. He is a master manipulator, constantly playing with technology.
His work has seen him awarded the Calder Prize, the Zurich Art Prize, the DAIWA foundation prize and, in 2011, the Silver Lion at the Venice Biennale. As esoteric as his work may appear, it has a strong appeal and a powerful aesthetic that makes somewhere like the Paris Opera almost an ideal place for him to work in.

---
Eddy Frankel is a London-based journalist and art critic. He is Time Out London's Front Section editor and writes about art for publications including The Art Newspaper, ArtReview, ArtMag, Bullett and various others.