Body and Soul
Ballet Crystal Pite
Palais Garnier - from 30 January to 20 February 2022
Opening night : 30 Jan. 2022
About
In few words:
Guided by a strange voice under the flickering light of a flush-fitting ceiling lamp, two men observe one another and then confront each other. This duo soon becomes a crowd, a swell, which comes alive to the rhythm of Chopin's preludes. Crystal Pite's second creation for the Paris Opera Ballet, Body and Soul serves up waves of words and gestures which form the material for a secret narrative. Through the movement of the dancers, the words of a woman never cease to manifest themselves, like a duet between body and soul. Exploring the theme of mourning and bereavement, the Canadian choreographer presents the conflicting urges and impulses that challenge the unity of each of us. In a mysterious twilight awash with sound effects, this dramatically powerful three-act ballet progresses, not without humour, towards an exuberant and stimulating finale.
Opening

First part

30 mn

Intermission

20 mn

Third part

50 mn

End
Blind test - Ballet and the Art of Seduction
Body and Soul

Ballet in three acts
Recorded music


Musiques additionnelles :

Frédéric Chopin

Teddy Geiger
Whether you're a member of Arop or not, the friends of the Opera can reserve seats for you on all performance dates, including those not yet open for sale and those announced as sold out.
Gallery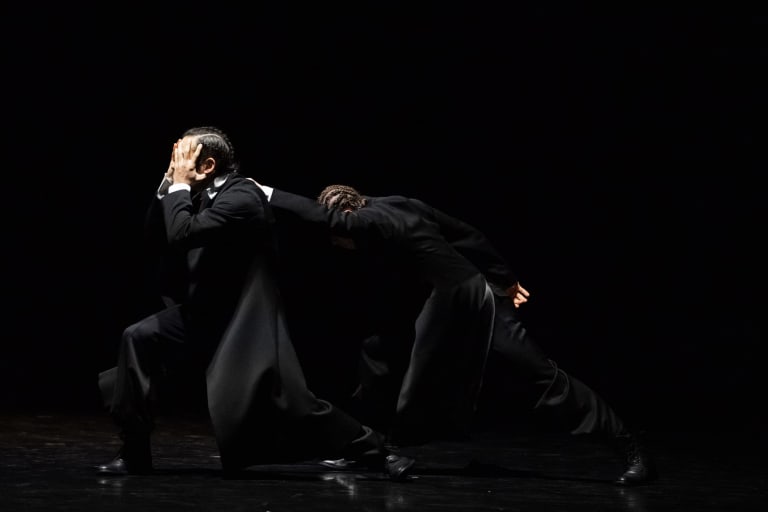 1/18 :
Body and Soul (saison 21/22) - Takeru Coste et Adrien Couvez
© Yonathan Kellerman / OnP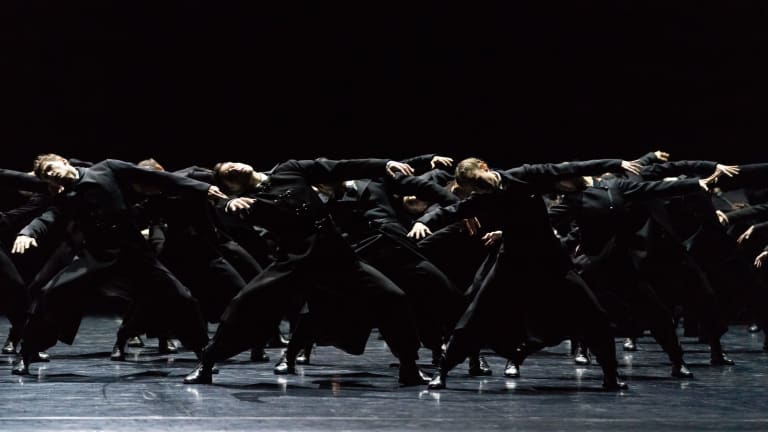 2/18 :
Body and Soul (saison 21/22)
© Yonathan Kellerman / OnP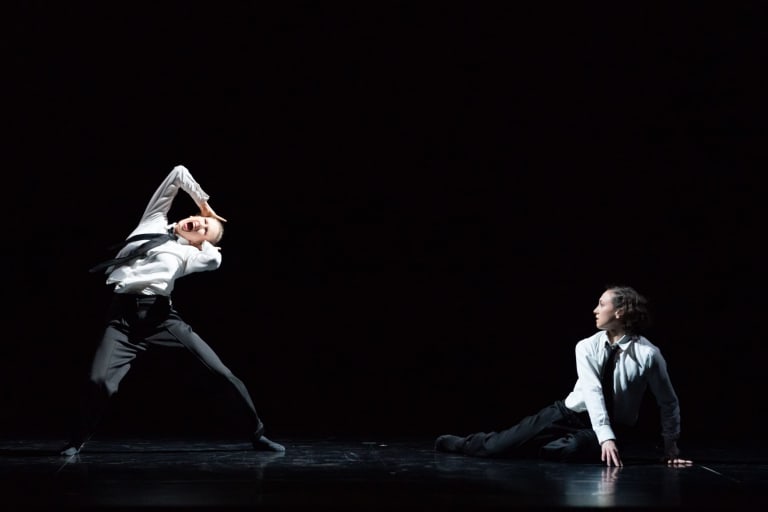 3/18 :
Body and Soul (saison 21/22) - Caroline Osmont et Juliette Hilaire
© Yonathan Kellerman / OnP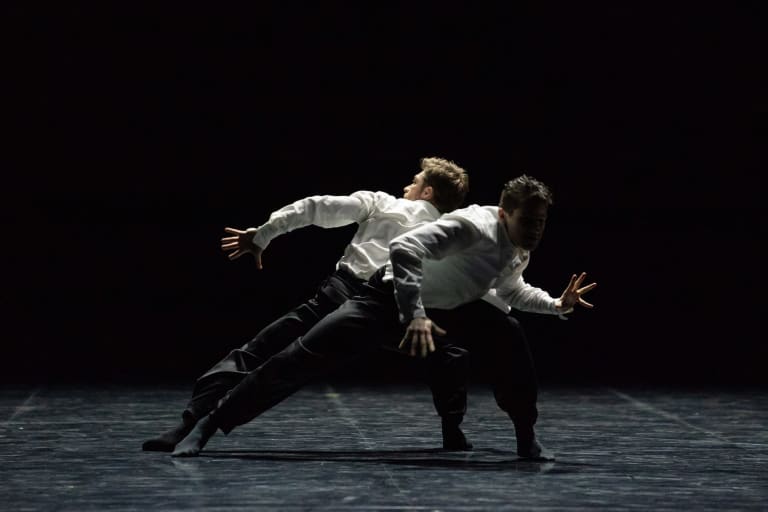 4/18 :
Body and Soul (saison 21/22) - Hugo Vigliotti et Loup Marcault-Derouard
© Yonathan Kellerman / OnP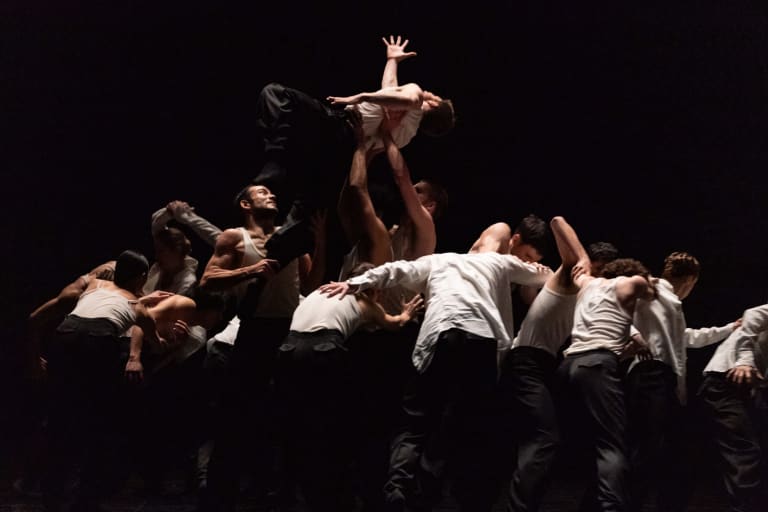 5/18 :
Body and Soul (saison 21/22)
© Yonathan Kellerman / OnP
6/18 :
Body and Soul (saison 21/22) - Silvia Saint-Martin et Mickaël Lafon
© Yonathan Kellerman / OnP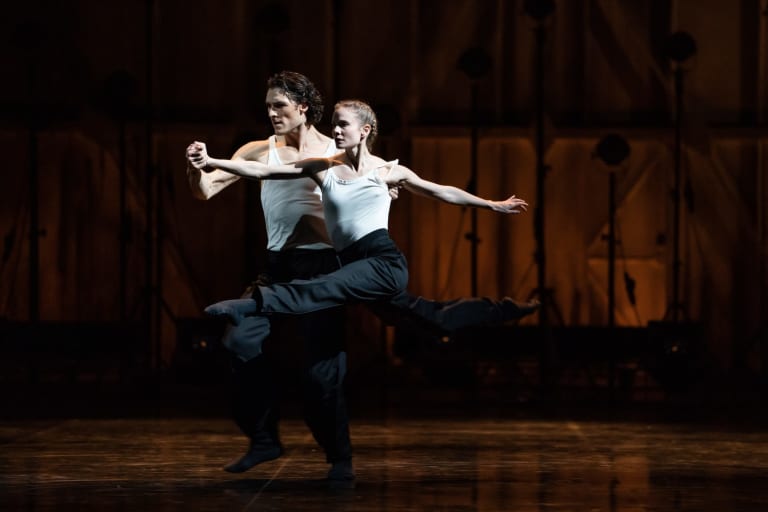 7/18 :
Body and Soul (saison 21/22) - Léonore Baulac et Hugo Marchand
© Yonathan Kellerman / OnP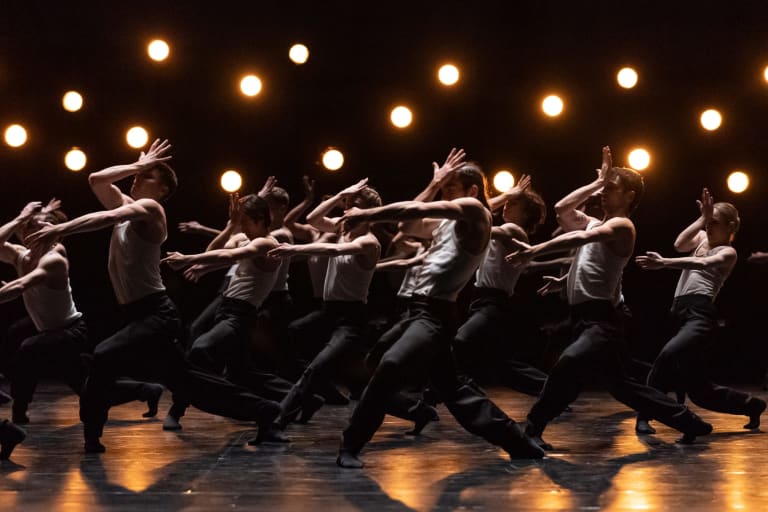 8/18 :
Body and Soul (saison 21/22)
© Yonathan Kellerman / OnP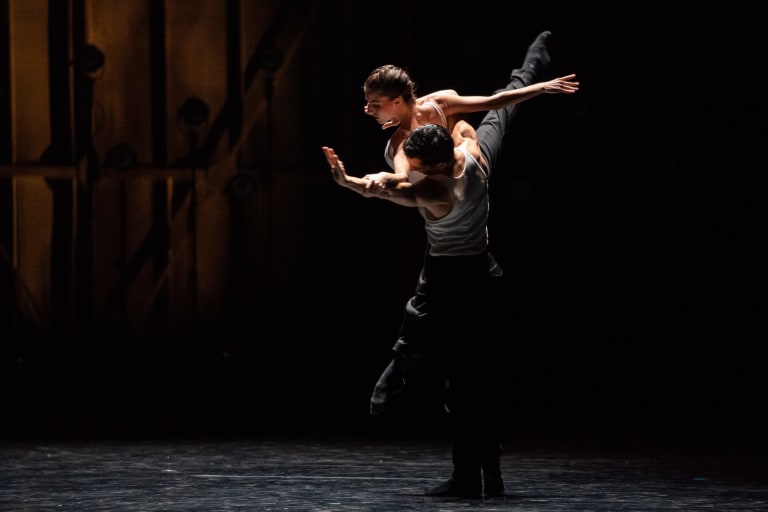 9/18 :
Body and Soul (saison 21/22) - Héloïse Bourdon et Axel Ibot
© Yonathan Kellerman / OnP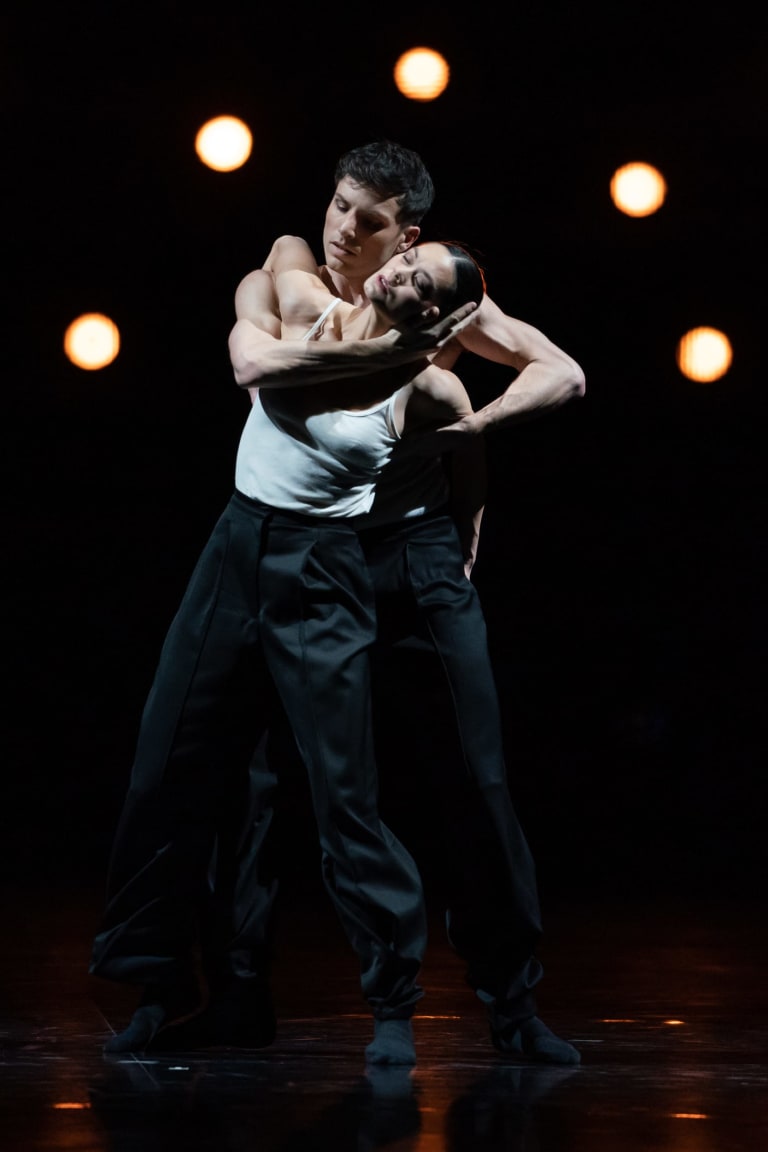 10/18 :
Body and Soul 'saison 21/22) - Alice Renavand et Yvon Demol
© Yonathan Kellerman / OnP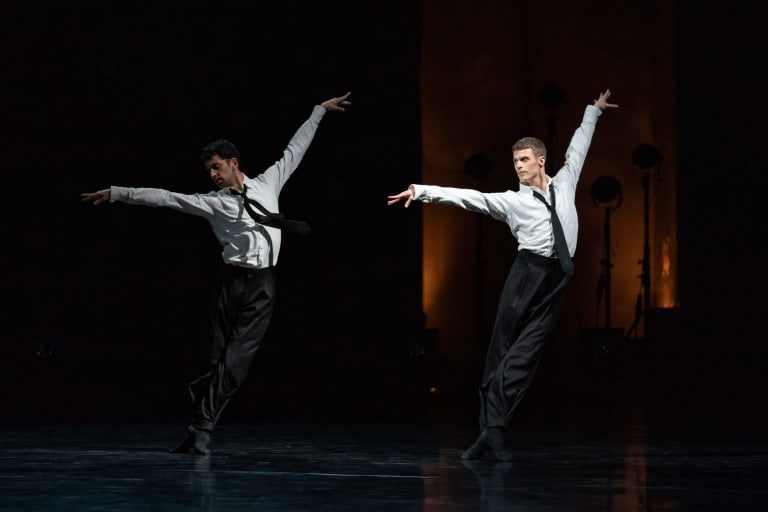 11/18 :
Body and Soul (saison 21/22) - Axel Ibot et Daniel Stokes
© Yonathan Kellerman / OnP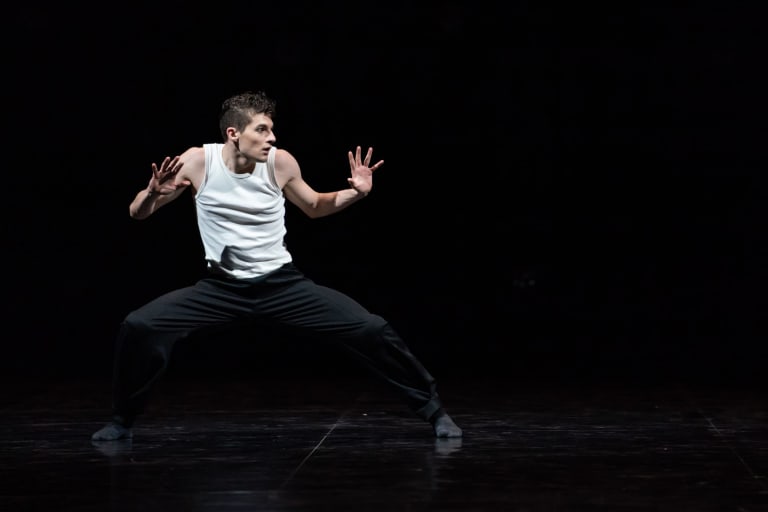 12/18 :
Body and Soul (saison 21/22) - Loup Marcault-Derouard
© Yonathan Kellerman / OnP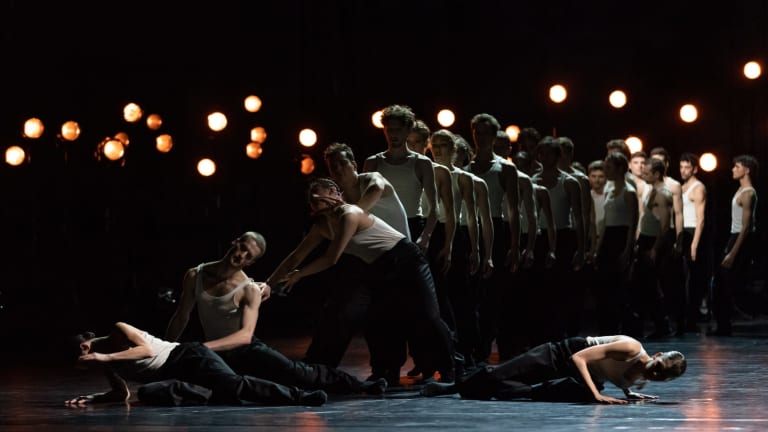 13/18 :
Body and Soul (saison 21/22)
© Yonathan Kellerman / OnP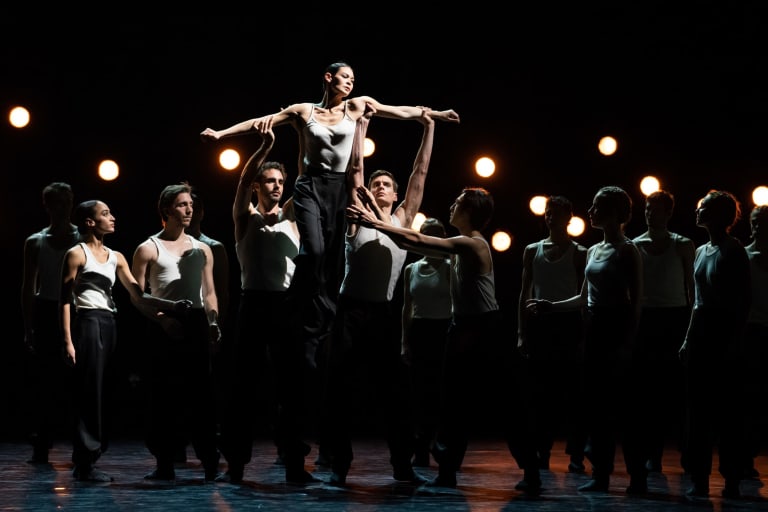 14/18 :
Body and Soul (saison 21/22) - Alice Renavand et Yvon Demol
© Yonathan Kellerman / OnP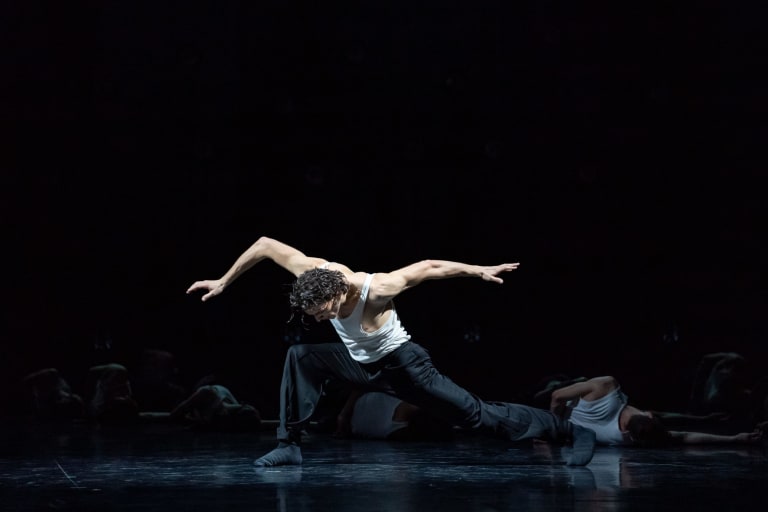 15/18 :
Body and Soul (saison 21/22) - Hugo Marchand
© Yonathan Kellerman / OnP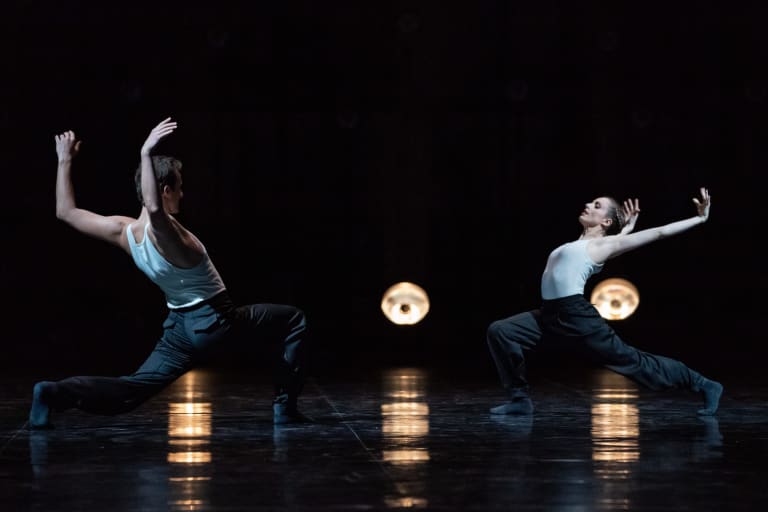 16/18 :
Body and Soul (saison 21/22) - Eleonore Guérineau et Jérémy-Loup Quer
© Yonathan Kellerman / OnP
17/18 :
Body and Soul (saison 21/22)
© Yonathan Kellerman / OnP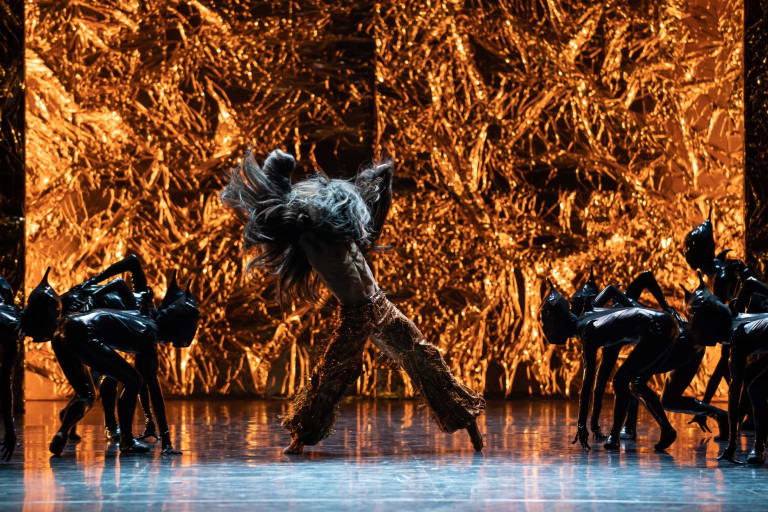 18/18 :
Body and Soul (saison 21/22) - Takeru Coste au centre
© Yonathan Kellerman / OnP
1/4 :
[TRAILER] BODY AND SOUL by Crystal Pite
2/4 :
[EXTRAIT] BODY AND SOUL by Crystal Pite (Alice Renavand & Yvon Demol)
3/4 :
[EXTRAIT] BODY AND SOUL by Crystal Pite
4/4 :
[EXTRAIT] BODY AND SOUL by Crystal Pite (Silvia Saint-Martin & Mickaël Lafon)
Partners
Timepiece of the Paris Opera