La Bayadère
Opéra Bastille - from 02 April to 06 May 2022
La Bayadère
Ballet Rudolf Noureev
Sales open on 30 November 2021 at 12h00
Book Subscribe Option booking This production is no longer available for subscription
Personal offers for this show
Opéra Bastille - from 02 April to 06 May 2022
Pre‑opening for the young : 2 April 2022

Opening night : 3 April 2022
About
In few words:
The final work of a life utterly devoted to dance, La Bayadère by Rudolf Nureyev has become one of the jewels of the Paris Opera Ballet's repertoire. First performed in 1992, La Bayadère recounts the ill-fated loves of the dancer Nikiya and the noble warrior Solor, promised to the redoubtable Gamzatti, in an imaginary India complete with elephants, tigers and palanquins. Rudolf Nureyev adapted the choreography by Marius Petipa – to music by Ludwig Minkus – restructuring it to include virtuosi variations and large‑scale ensemble movements. The celebrated Royaume des Ombres (Kingdom of Shadows) in Act III is considered to be one of the summits of choreographic art. Unfailingly popular at the Paris Opera, the spectacular richness of Ezio Frigerio's decors and costumes by Franca Squarciapino make La Bayadère a flamboyant spectacle.
Opening

First part

50 mn

Intermission

20 mn

Second part

40 mn

Intermission

20 mn

Third part

40 mn

End
La Bayadère - Rudolf Nureyev's ballet-testament
La Bayadère

in three acts

Libretto :

Marius Petipa

Serguei Khoudekov

Conductor :

Ernst van Tiel

Music arranged by :

John Lanchbery

Set design :

Ezio Frigerio

Costume design :

Franca Squarciapino

Lighting design :

Vinicio Cheli
Whether you're a member of Arop or not, the friends of the Opera can reserve seats for you on all performance dates, including those not yet open for sale and those announced as sold out.
Gallery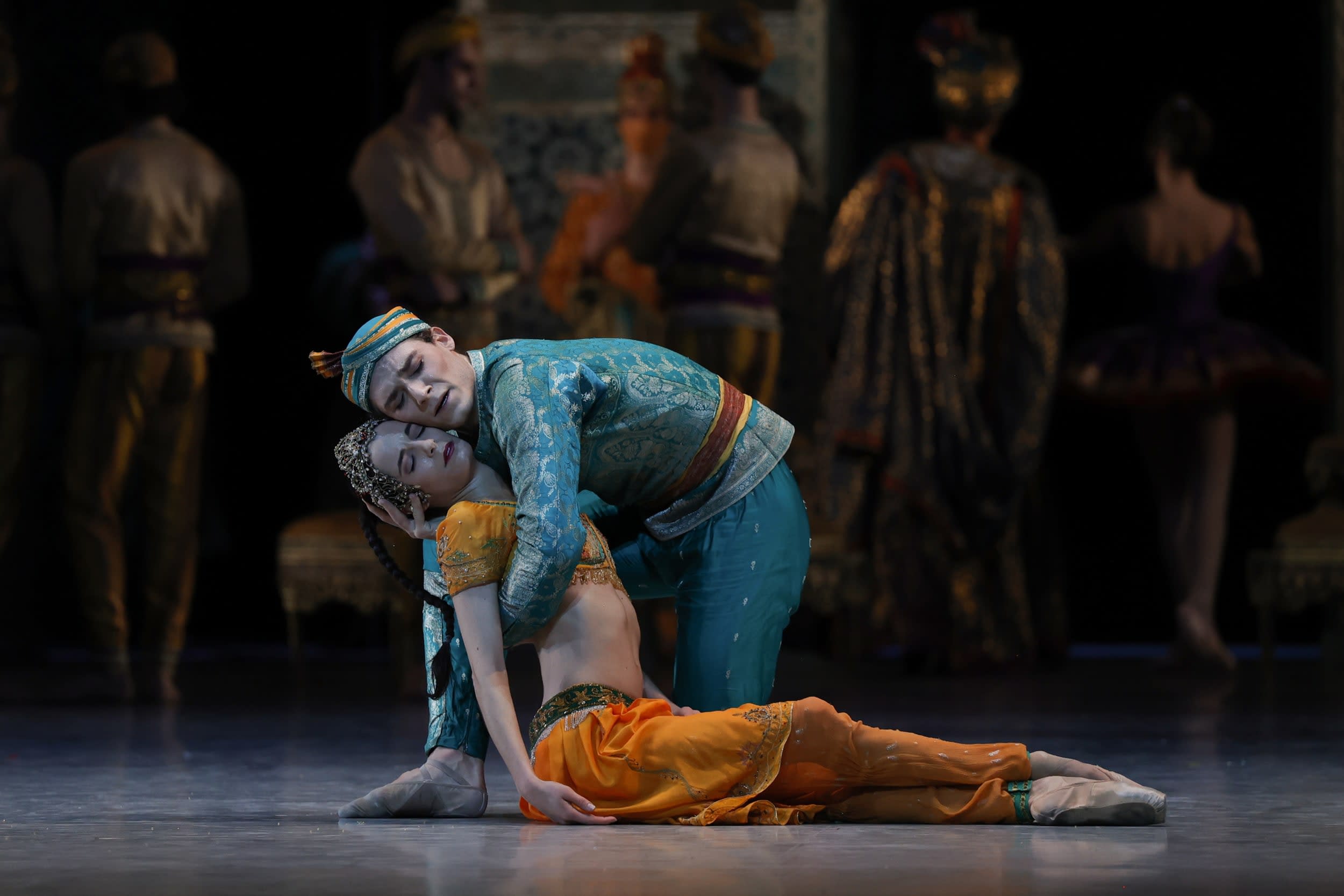 1/11 :
La Bayadère - Amandine Albisson (Nikiya) Hugo Marchand (Solor)
© Svetlana Loboff / OnP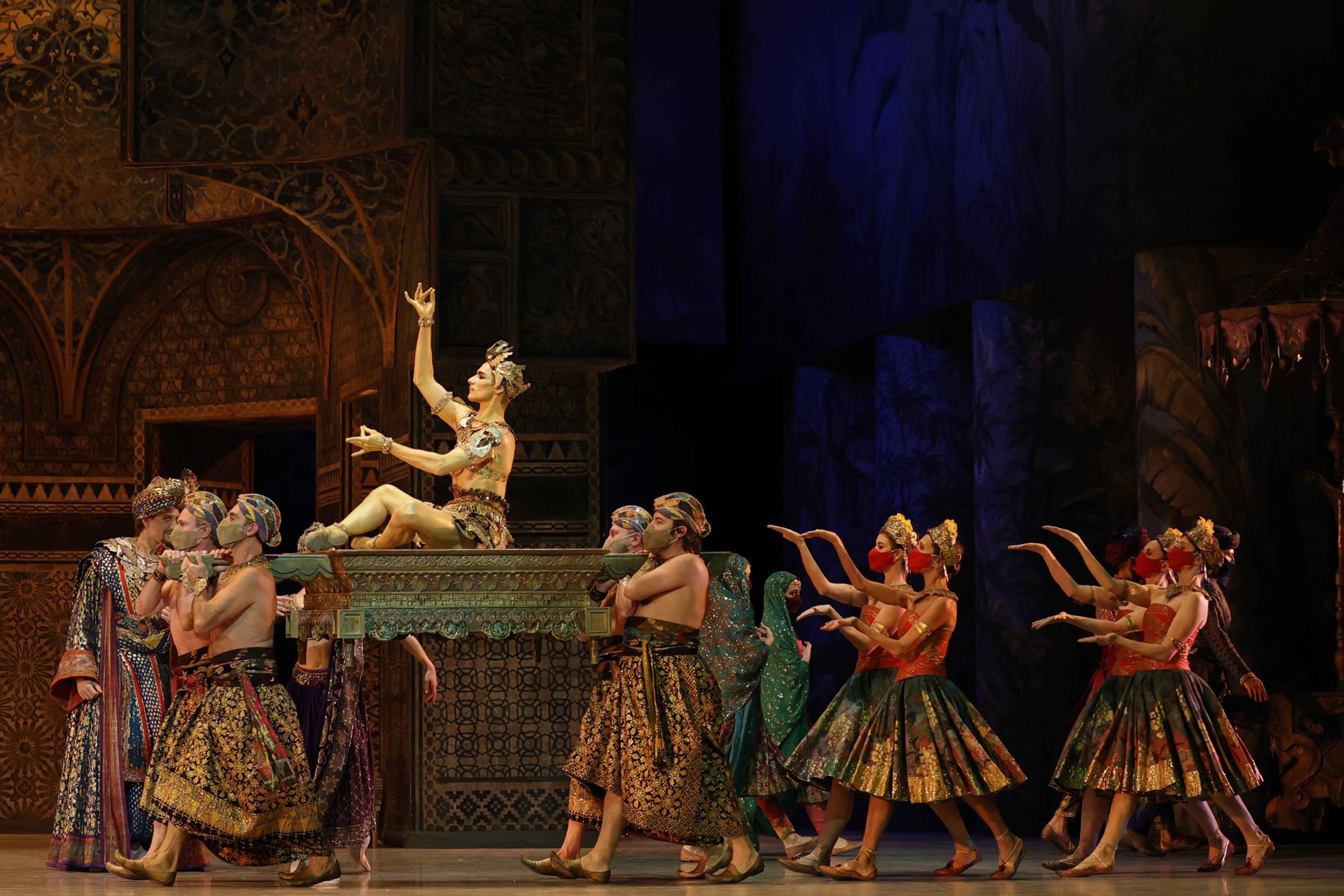 2/11 :
La Bayadère - Paul Marque (L'Idole dorée)
© Svetlana Loboff / OnP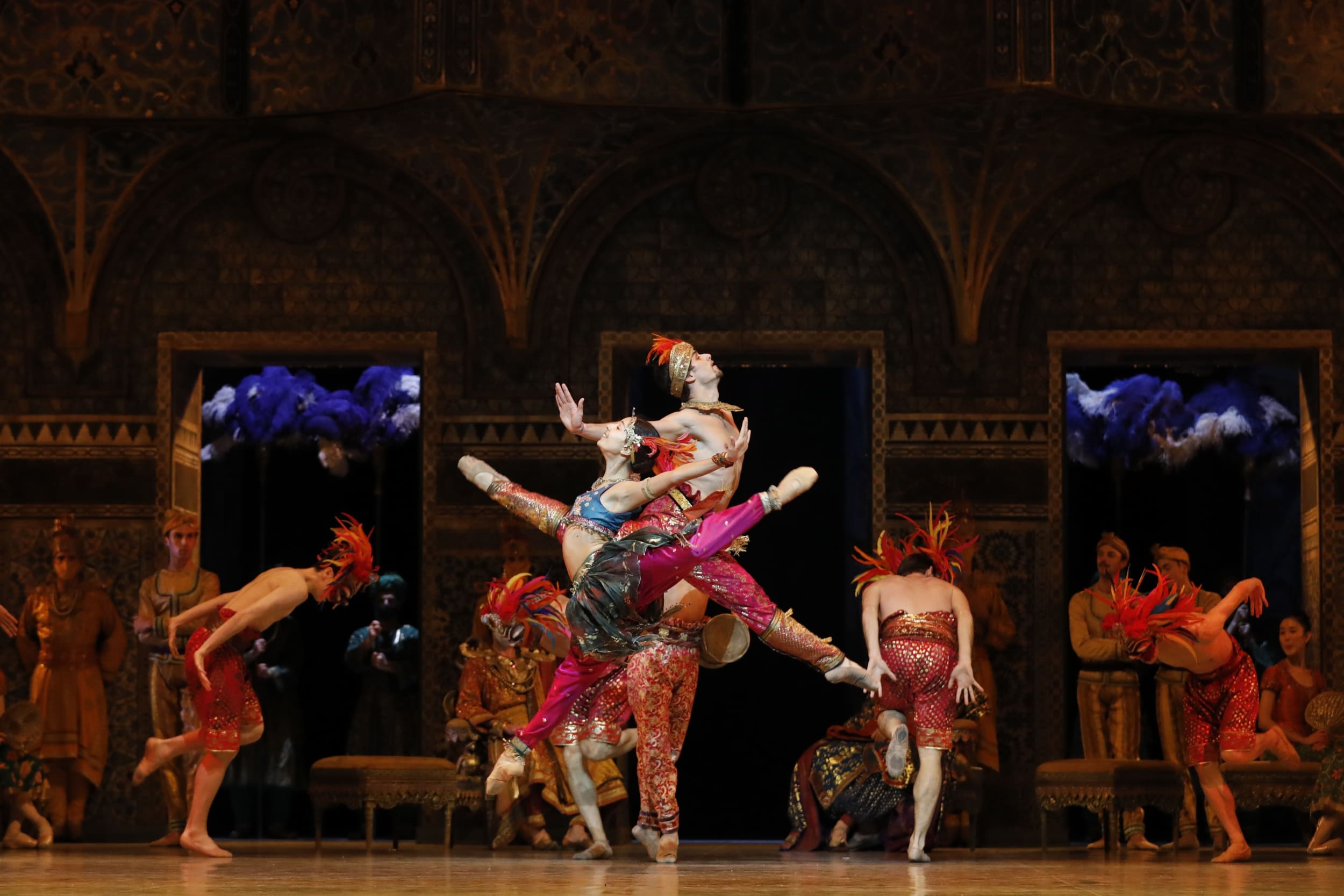 3/11 :
La Bayadère - Célia Drouy et Axel Magliano
© Svetlana Loboff / OnP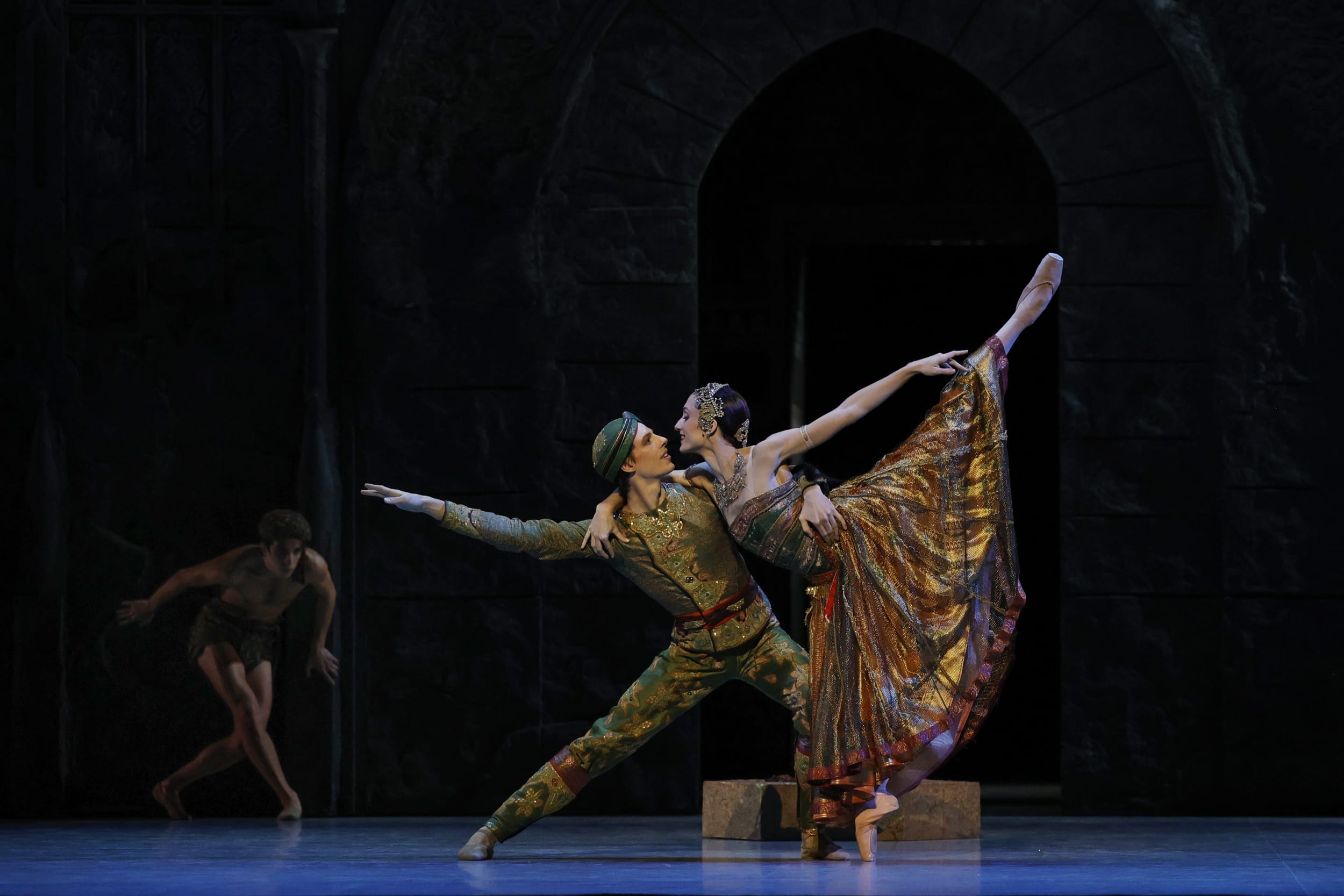 4/11 :
La Bayadère - Dorothée Gilbert (Nikiya) Germain Louvet (Solor)
© Svetlana Loboff / OnP
5/11 :
La Bayadère - Léonore Baulac (Gamzatti)
© Svetlana Loboff / OnP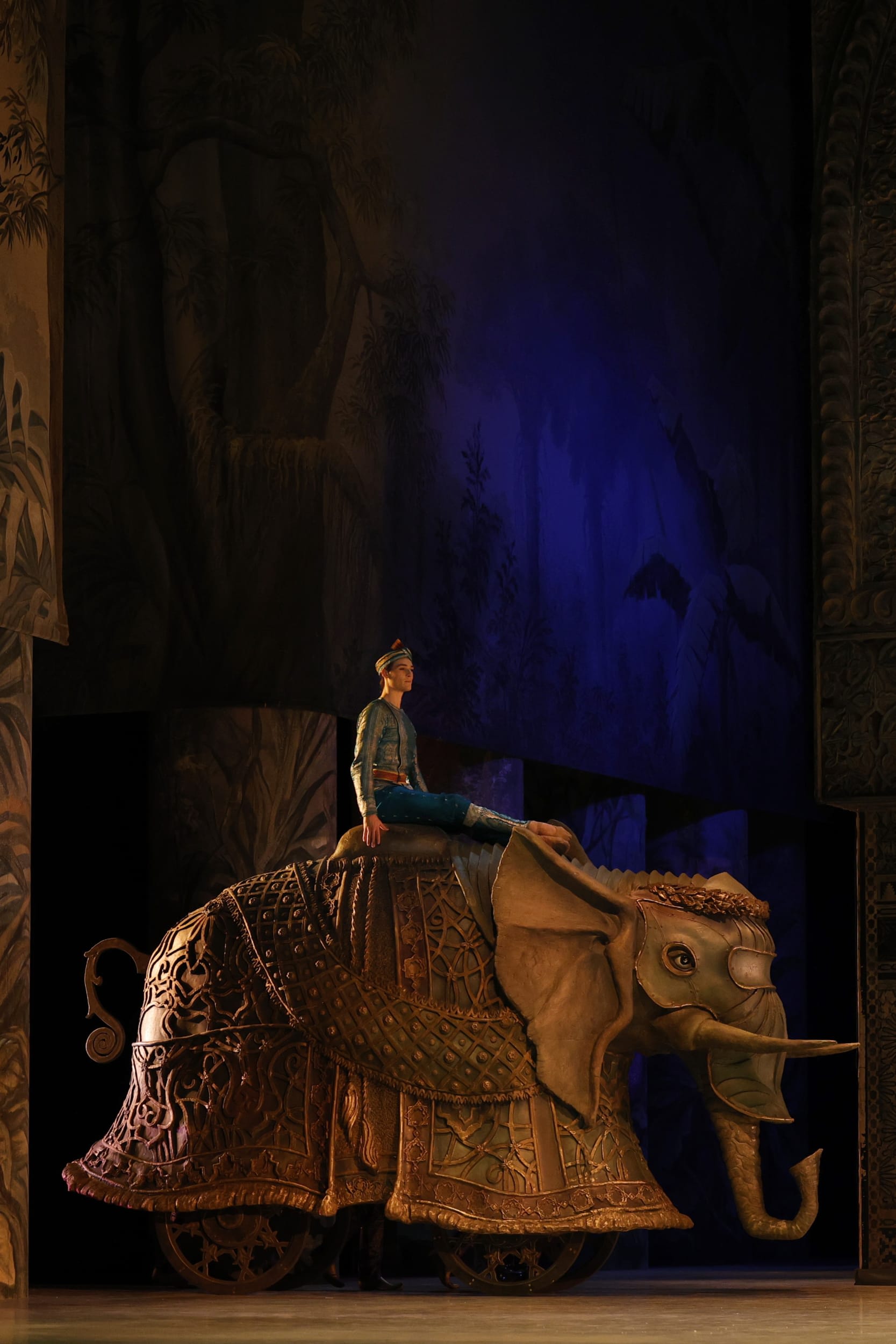 6/11 :
La Bayadère - Hugo Marchand (Solor)
© Svetlana Loboff/OnP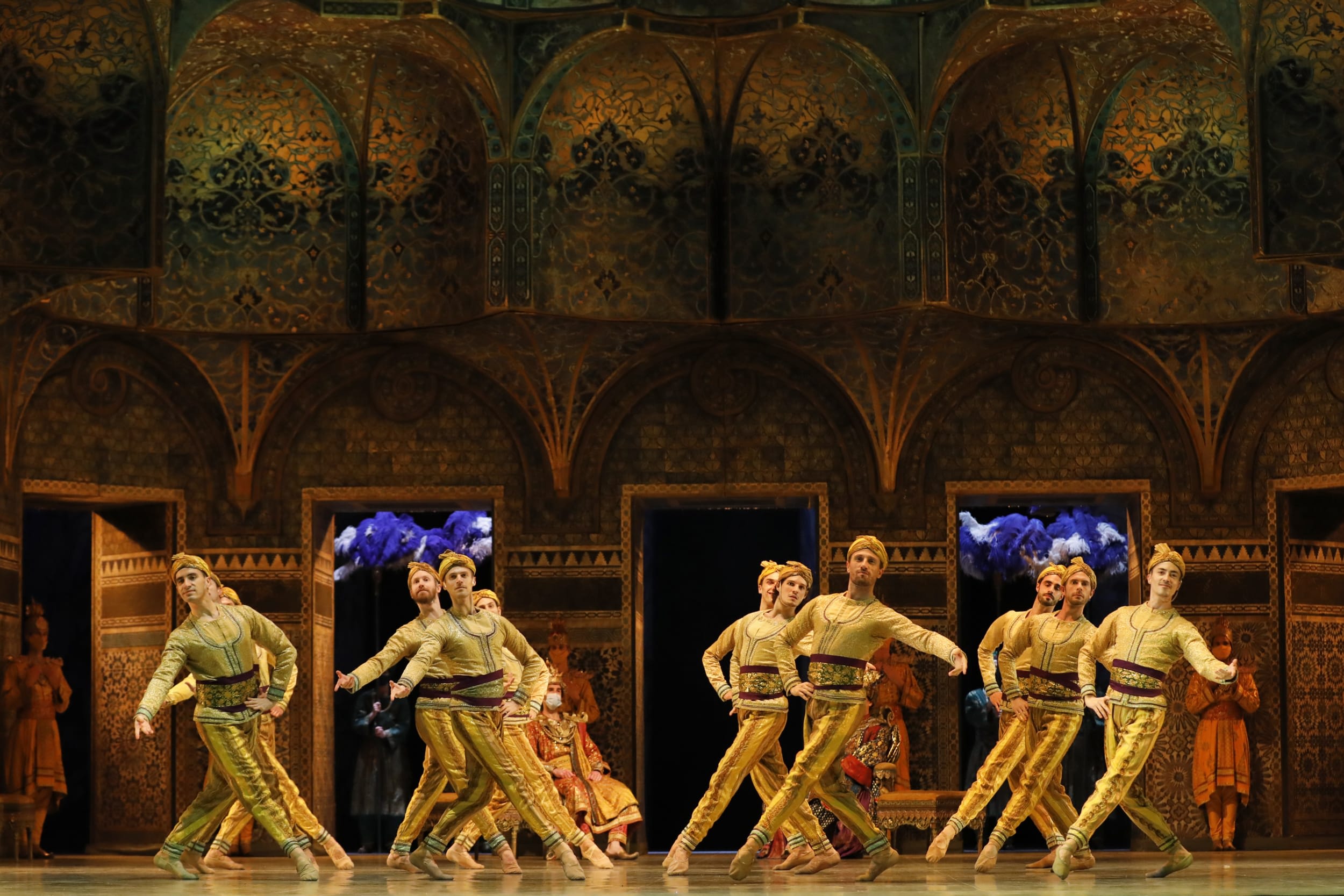 7/11 :
© Svetlana Loboff / OnP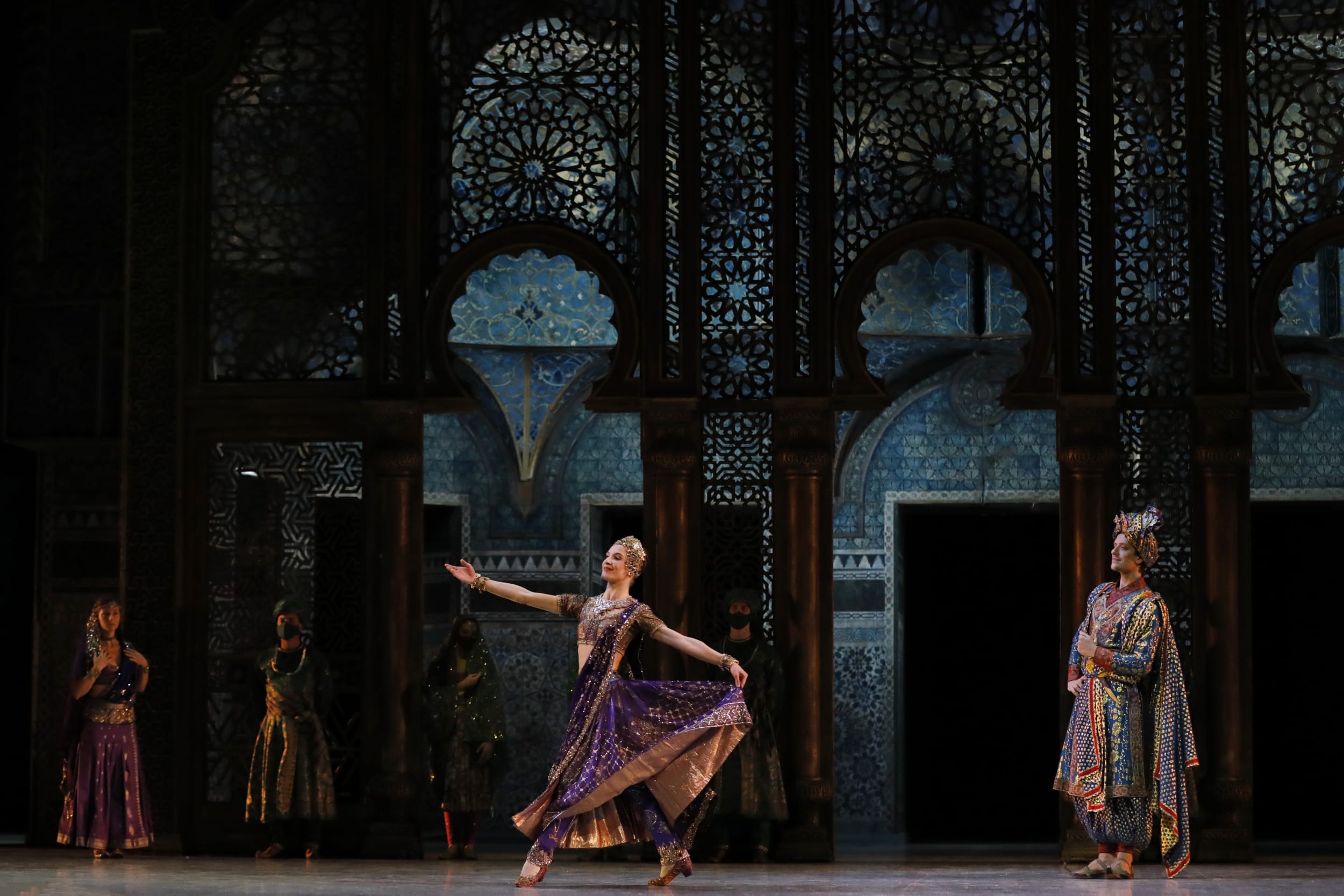 8/11 :
La Bayadère - Valentine Colasante (Gamzatti) Yann Chailloux (Le Rajah)
© Svetlana Loboff / OnP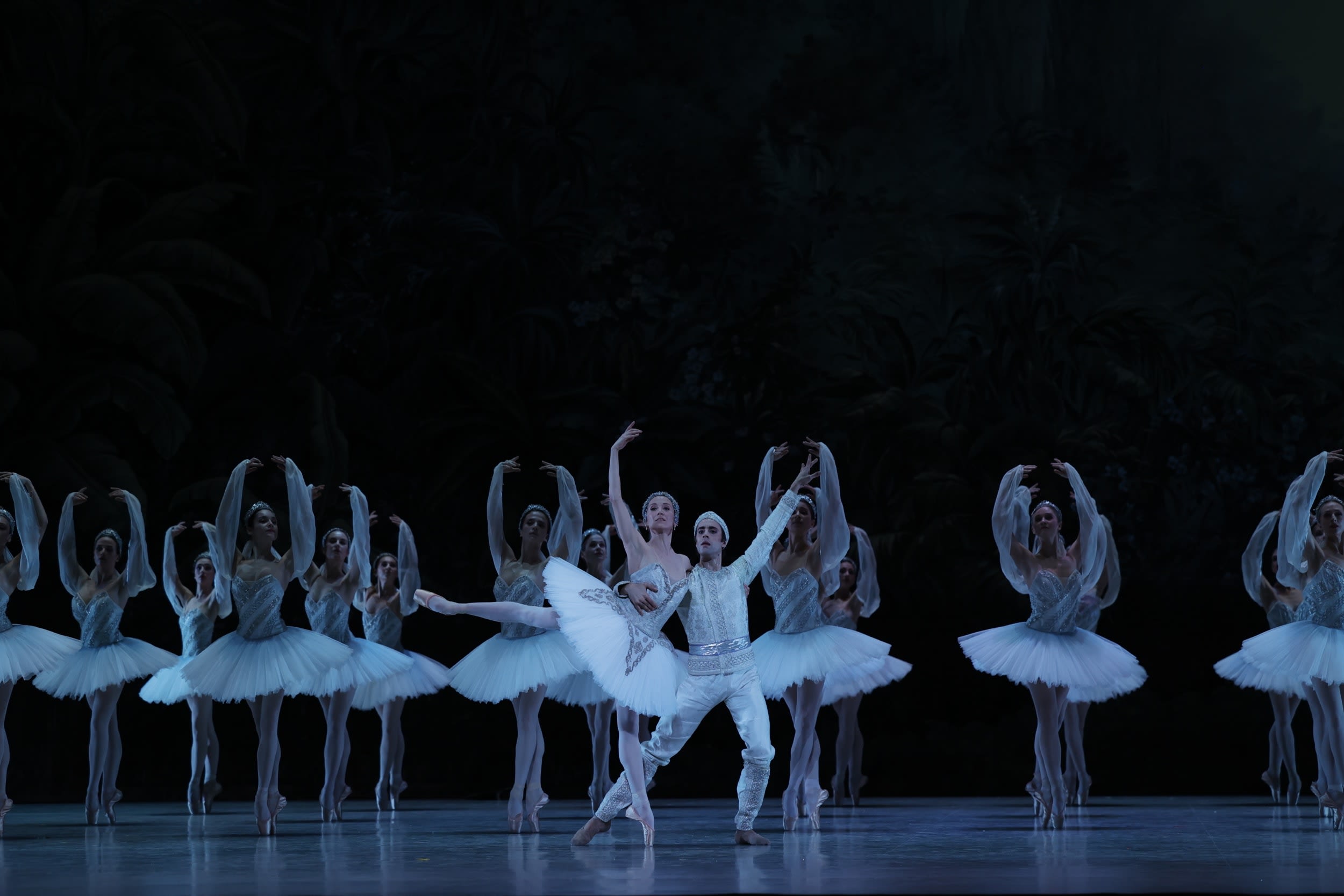 9/11 :
La Bayadère - Ludmila Pagliero (Nikiya) Mathias Heymann (Solor)
© Svetlana Loboff / OnP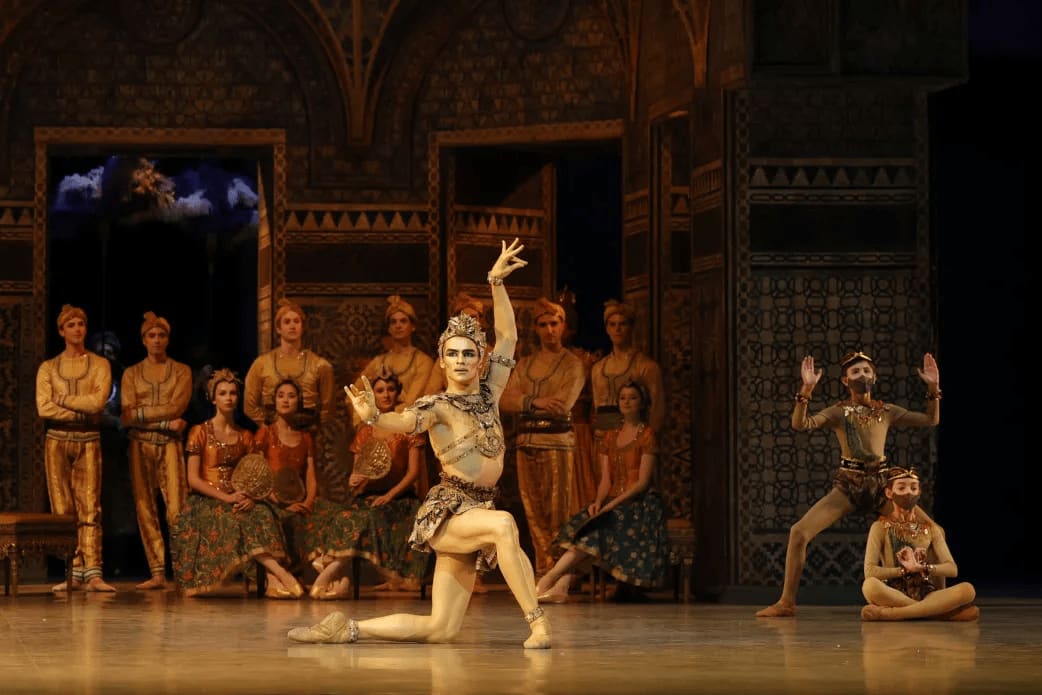 10/11 :
© Svetlana Loboff / OnP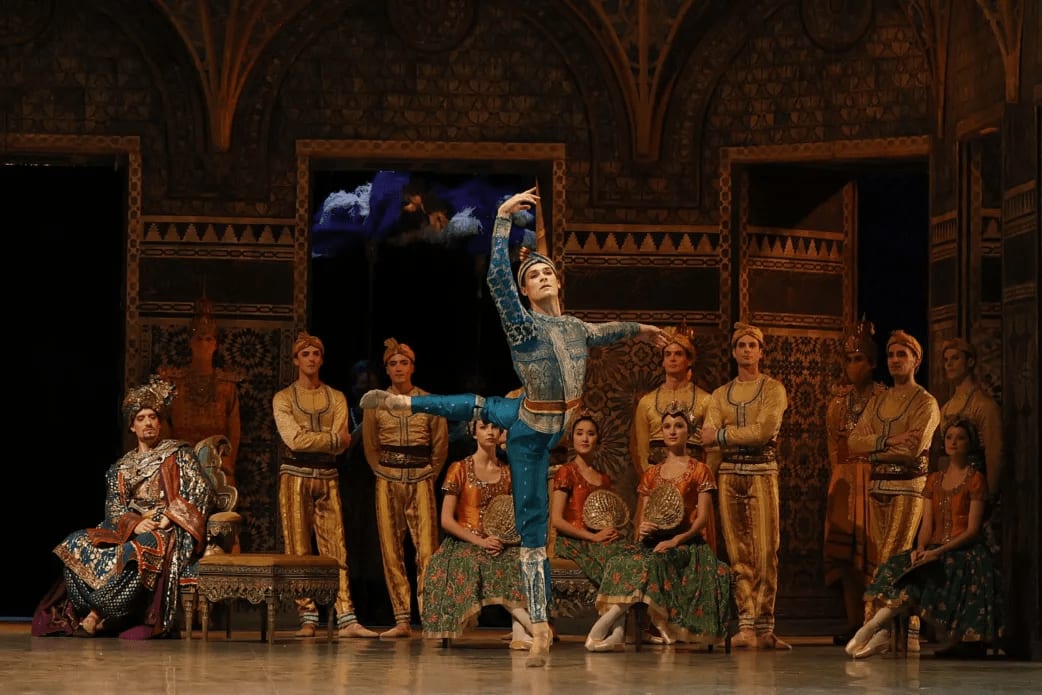 11/11 :
© Svetlana Loboff / OnP
1/2:
[TRAILER] LA BAYADÈRE by Rudolf Noureev
2/2:
[EXTRAIT] LA BAYADÈRE by Rudolf Noureev (Valentine Colasante)
Audio clips
La Bayadère (saison 20/21) - Acte 3
La Bayadère (saison 20/21) - Acte 3 Solo harpe
La Bayadère (saison 20/21) - Acte 2 Allegro
La Bayadère (saison 20/21) - Acte 1 No.9 Allegro non troppo
Find this show in the following subscriptions
About the work
The makeup for the Golden Idol in La Bayadère
Media and technical partners
Sponsor of the Paris Opera initiatives for families