La Cenerentola
Opera Gioacchino Rossini
Palais Garnier - from 10 June to 13 July 2017
About
In few words:
"The world is one large theatre And we are all actors; We can change characters In an instant."  

Alidoro, Acte I, scène 7

"Before the carnival is over, all Rome will love my Cinderella…" Thus spoke Rossini in 1817, in the aftermath of the disastrous opening night, firmly convinced that his pumpkin would be transformed into a sumptuous carriage. The future was to prove him right. However, in moving from Perrault's tale to the opera, the humble servant who dreams of going to the ball has lost all her magical attributes: here there is no fairy godmother to transform mice into horses, rats into coachmen and lizards into footmen with a wave of her wand. And it is not a fur slipper but a bracelet that the beauty leaves behind for her prince, quite deliberately, challenging him to find her again. The Enlightenment had lit its fires throughout Europe and La Cenerentola focused on the burning issues of the day, confronting social divisions to reveal the crinoline beneath the rags. Guillaume Gallienne, member of the Comédie-Française, stages his first opera.
La Cenerentola

Opera in two acts (1817)

Libretto :

Jacopo Ferretti - after Cendrillon, Charles Perrault
Whether you're a member of Arop or not, the friends of the Opera can reserve seats for you on all performance dates, including those not yet open for sale and those announced as sold out.
Gallery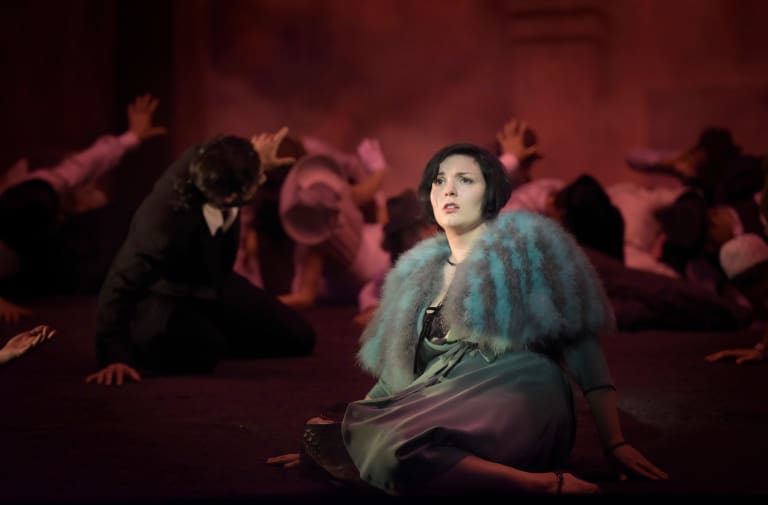 1/7 :
© Vincent Pontet / OnP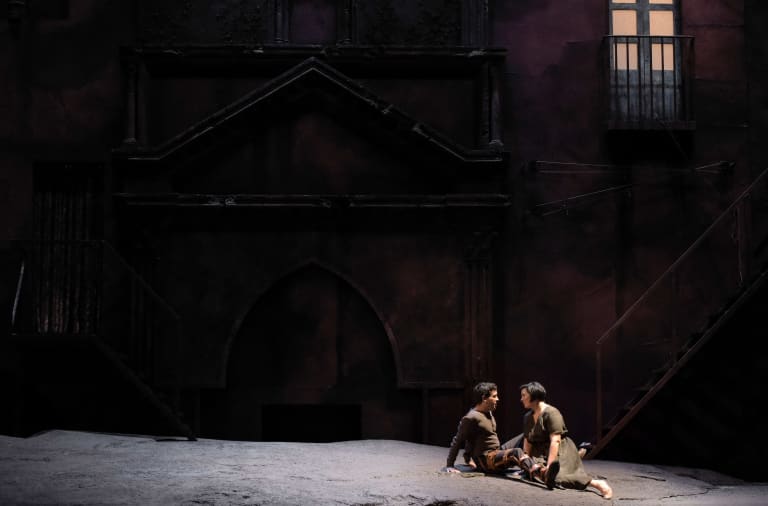 2/7 :
© Vincent Pontet / OnP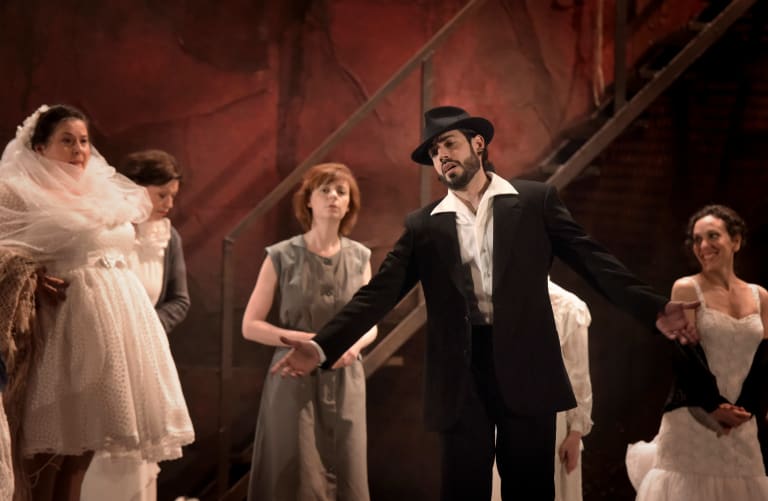 3/7 :
© Vincent Pontet / OnP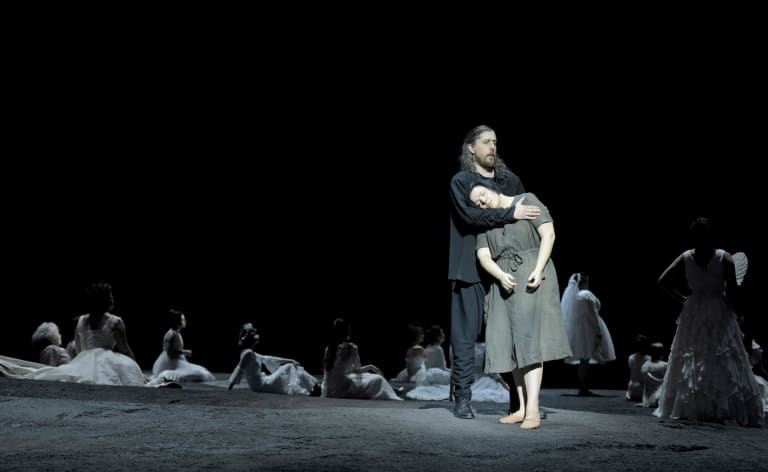 4/7 :
© Vincent Pontet / OnP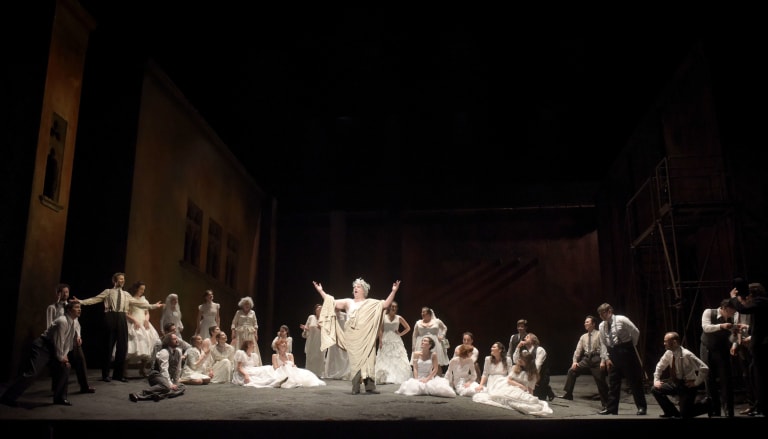 5/7 :
© Vincent Pontet / OnP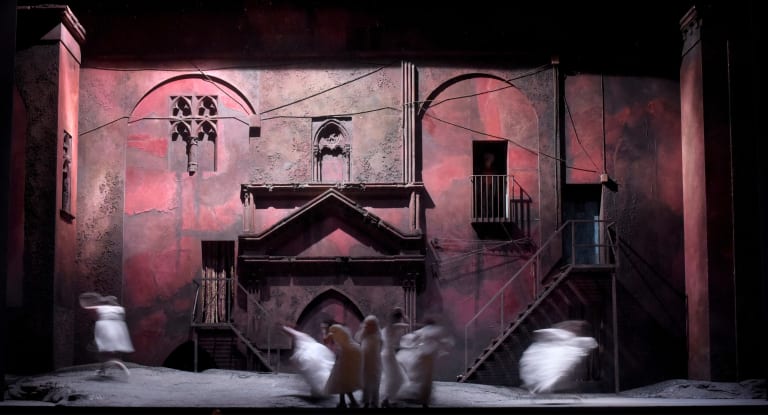 6/7 :
© Vincent Pontet / OnP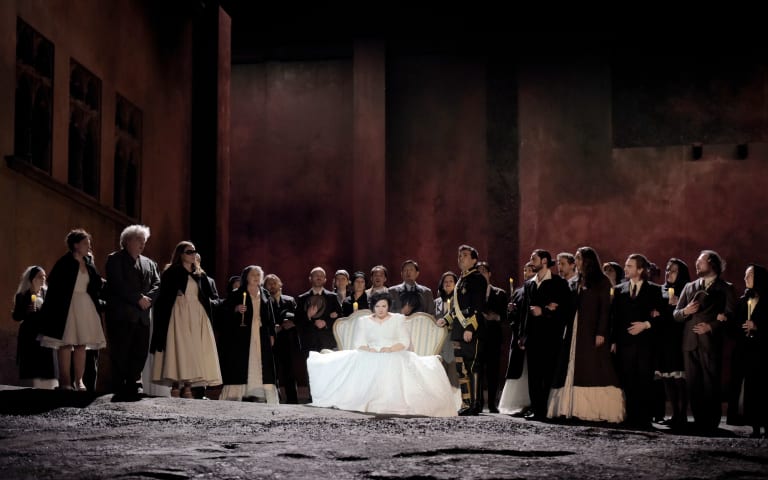 7/7 :
© Vincent Pontet / OnP
Audio clips
La Cenerentola - Gioachino Rossini
Ce spectacle fera l'objet d'une captation audiovisuelle

Une co-production Opéra national de Paris et Cinétévé avec le soutien du CNC et la participation de France 3, réalisée par Louise Narboni.
Diffusion en direct au cinéma le 20 juin puis sur Culturebox.fr
Diffusion sur France 3 ultérieurement.