La Traviata
Opera Giuseppe Verdi
Opéra Bastille - from 20 May to 29 June 2016
About
In few words:
"Farewell sweet, happy dreams of the past, the roses of my cheeks have already faded."

- La Traviata, Act III, scene 1

Verdi was looking for "una donna di prima forza" to bring his Traviata to life. Augusta Albertini, for example, had she been available. Or Rosina Penco, whose beauty, expressiveness and stage presence predestined her for the title role. However, detained in Rome, she too was unable to accept the offer. Who else then? In his villa in Sant'Agata, the composer no longer concealed his doubts as to the success of his new opera – a fear compounded by the fact that the Teatro La Fenice in Venice had little better to offer him than Fanny Salvini-Donatelli. Although no longer "in the flower of her youth" and even less "an ideal beauty," the singer kindled enthusiasm thanks to her one redeeming feature: her voice. However, that would not suffice to avoid the fiasco Verdi foresaw.

Violetta requires not one voice, but a miraculous combination of three: firstly, a soprano coloratura, virtuoso and brilliant; in addition, a voice sufficiently vibrant and lyrical to convey the burden of the sacrifice imposed by her lover's father, and lastly, one possessing a sense of the heart-rending drama amid the dying flames of the consumptive heroine's last instants. The tragic actress turned tightrope walker sways unsteadily on a flimsy cord stretched to snapping point. Having sung Lucia di Lammermoor at the Bastille, Sonya Yoncheva has already demonstrated all these qualities. Now, for the first time in Paris, she is portraying Verdi's fallen woman.
La Traviata

Opera in three acts (1853)

After Alexandre Dumas Fils, La Dame aux camélias


Libretto :

Francesco Maria Piave

Lighting design :

André Diot

1 > 7 june

23 and 26 may, 11, 14, 17, 29 june

29 may, 20 june

20 may> 1,4,7,11,14,17 et 29 june

20 et 26 june

20, 23, 26, 29 mai, 7, 11 juin

1, 4, 14, 26,29 juin

17, 20 juin
Whether you're a member of Arop or not, the friends of the Opera can reserve seats for you on all performance dates, including those not yet open for sale and those announced as sold out.
Gallery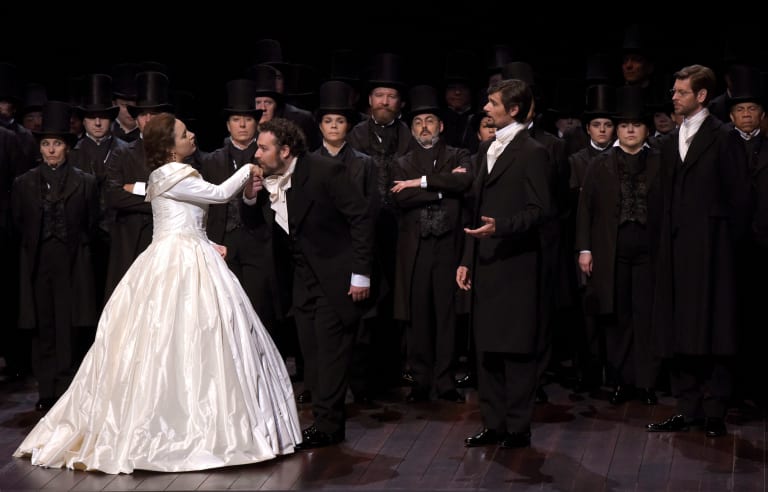 1/10 :
© Vincent Pontet / OnP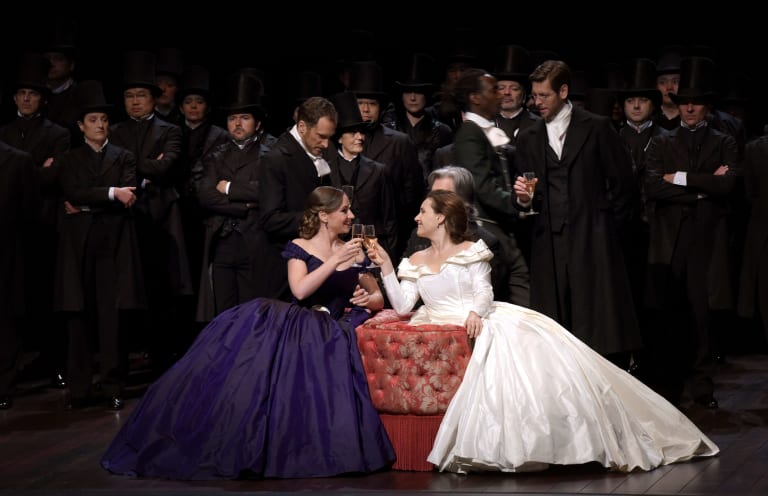 2/10 :
© Vincent Pontet / OnP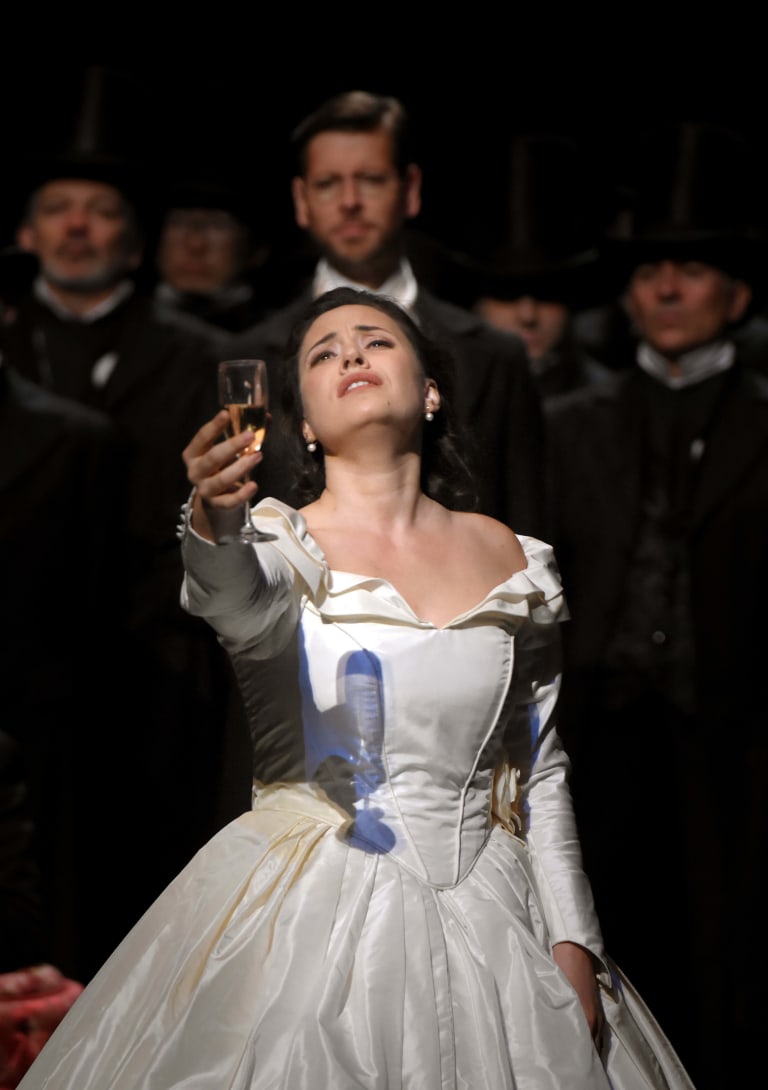 3/10 :
© Vincent Pontet / OnP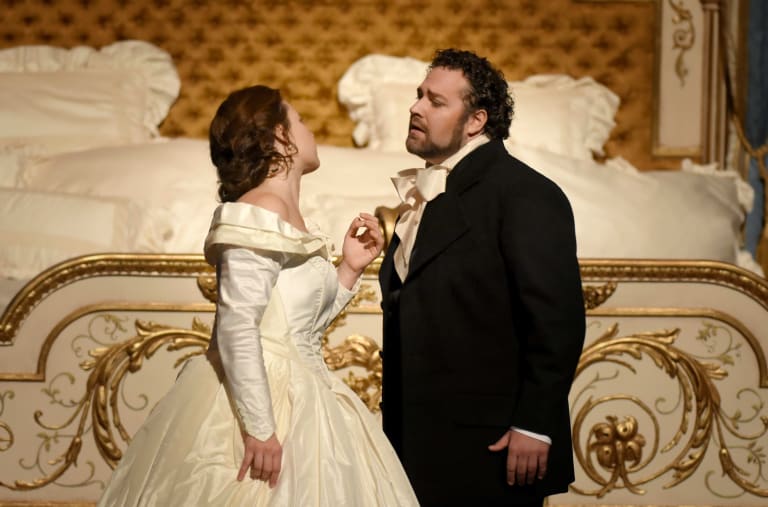 4/10 :
© Vincent Pontet / OnP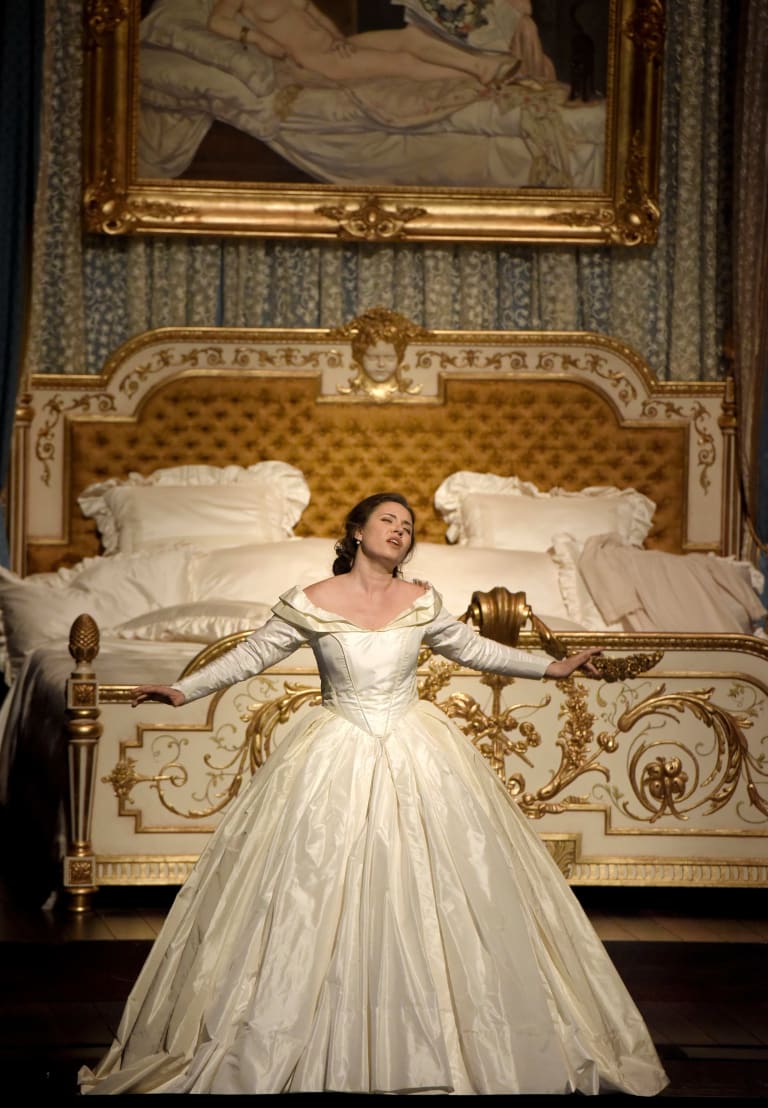 5/10 :
© Vincent Pontet / OnP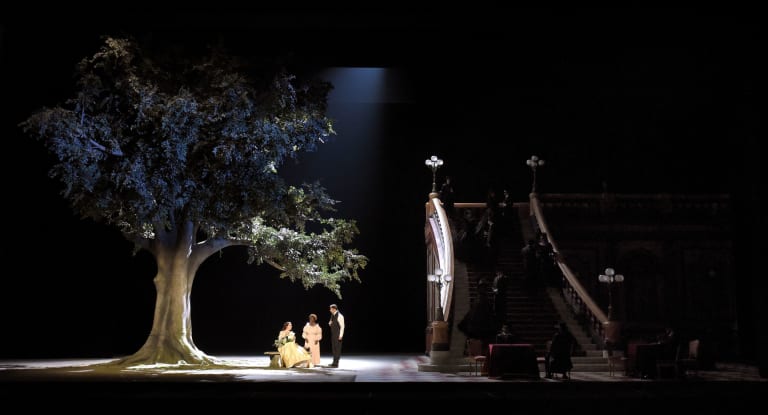 6/10 :
© Vincent Pontet / OnP
7/10 :
© Vincent Pontet / OnP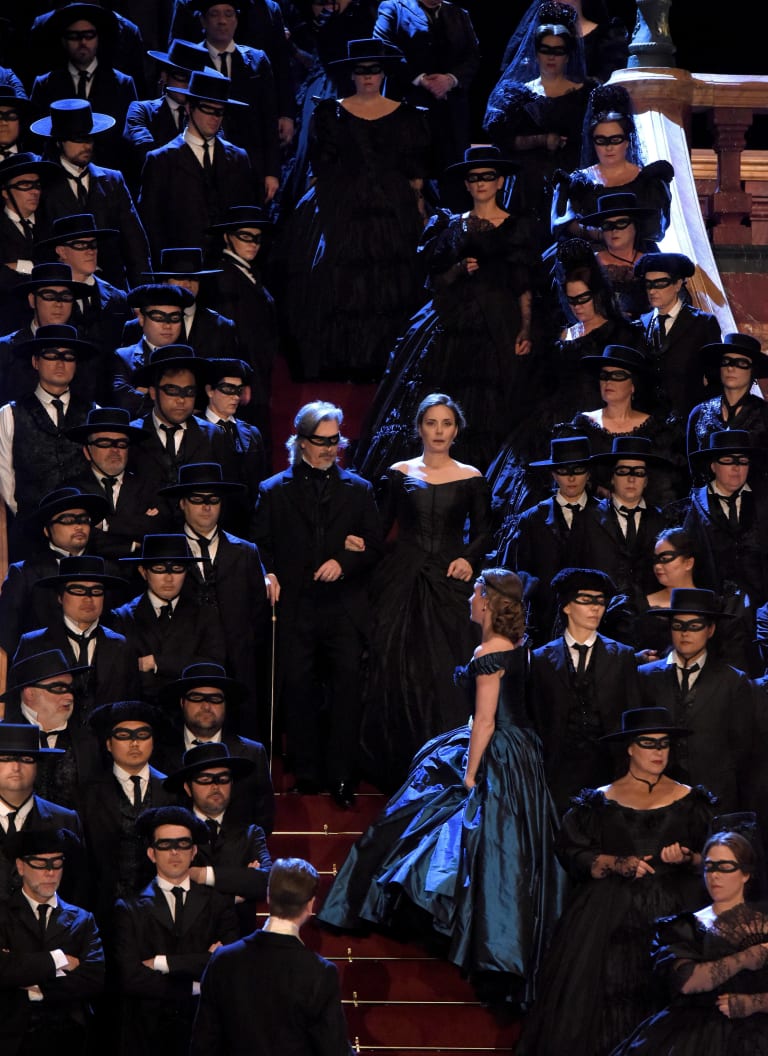 8/10 :
© Vincent Pontet / OnP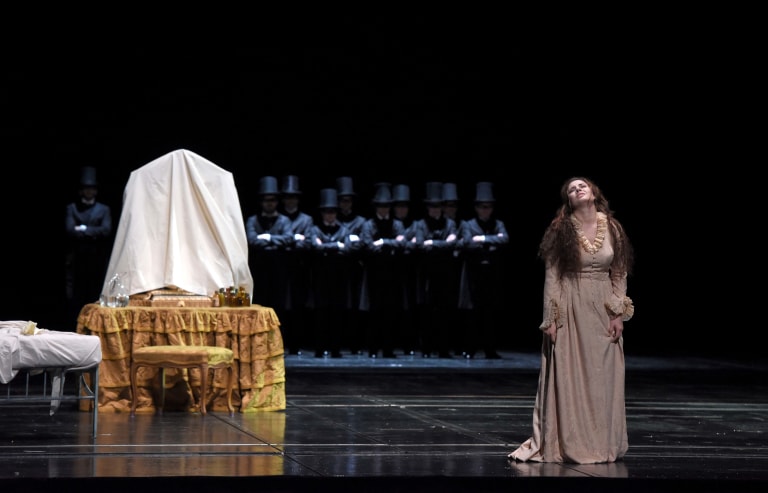 9/10 :
© Vincent Pontet / OnP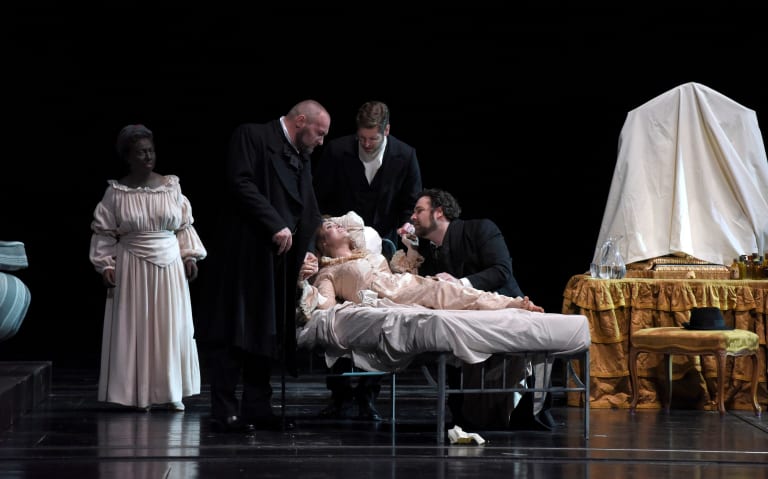 10/10 :
© Vincent Pontet / OnP
La Traviata - « Libiamo ne' lieti calici »
Audio clips
La Traviata - Giuseppe Verdi