Fin de partie
Opera György Kurtág
Palais Garnier - from 28 April to 19 May 2022
Language : French
Surtitle : French / English
Pre‑opening for the young : 28 April 2022

Opening night : 30 April 2022
About
In few words:
As Clov points out from his appearance, the performance is over before it has even begun. At the age of 90, György Kurtág composes his first opera and seizes upon Samuel Beckett's 1957 play of the same name for a subject. This centrepiece of the new theatre that emerged after the Second World War presents a post‑apocalyptic world and four characters whose relationships have deteriorated to the extreme: an aged paraplegic, his handicapped servant and his parents who live in dustbins. To accompany these absurd figures, shadows of themselves, director Pierre Audi adds nothing more than a house to the set. In this no man's land, the sombre, penetrating tones of the orchestra – the fifth character in the opera – serve a score as rich as the life on stage appears meaningless.
CHARACTERS
Hamm: Elderly gentleman confined to a wheelchair
Nagg:  Hamm's father
Nell:  Hamm's mother
Clov: Hamm's servant
Opening

First part

125 mn

End
Fin de partie

Opera in one act
After Samuel Beckett, Endgame
Whether you're a member of Arop or not, the friends of the Opera can reserve seats for you on all performance dates, including those not yet open for sale and those announced as sold out.
Gallery
1/31 :
Fin de partie (season 21/22)
© Sébastien Mathé / OnP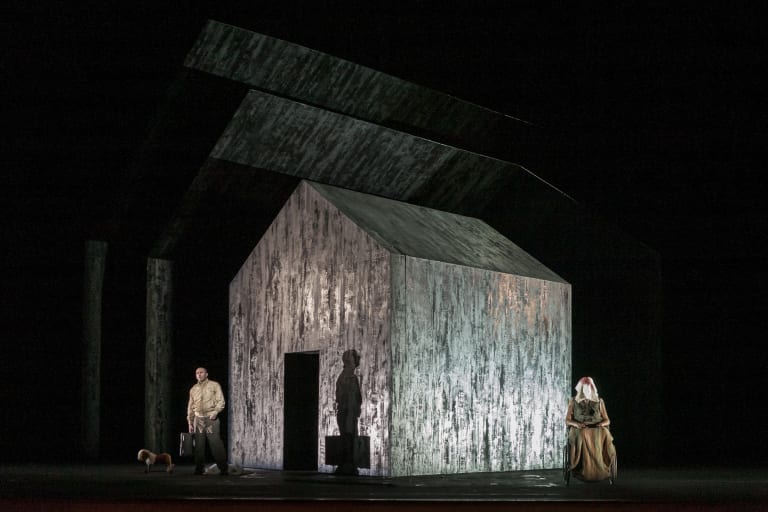 2/31 :
Fin de partie (season 21/22)
© Sébastien Mathé / OnP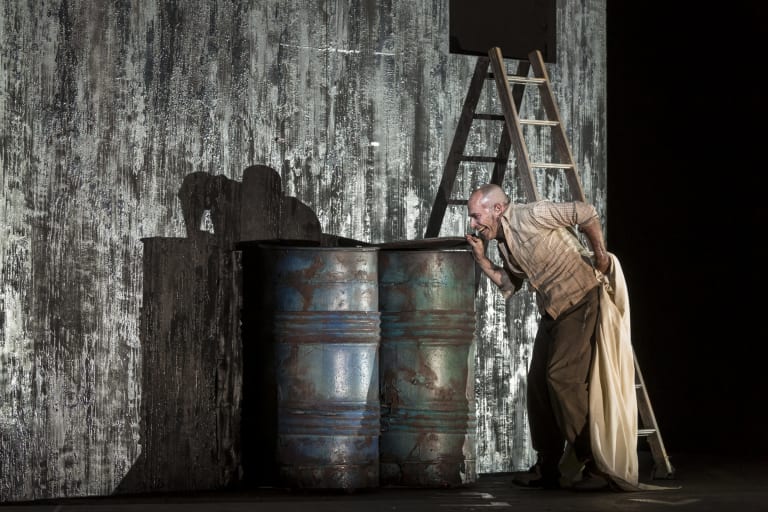 3/31 :
Fin de partie (season 21/22)
© Sébastien Mathé / OnP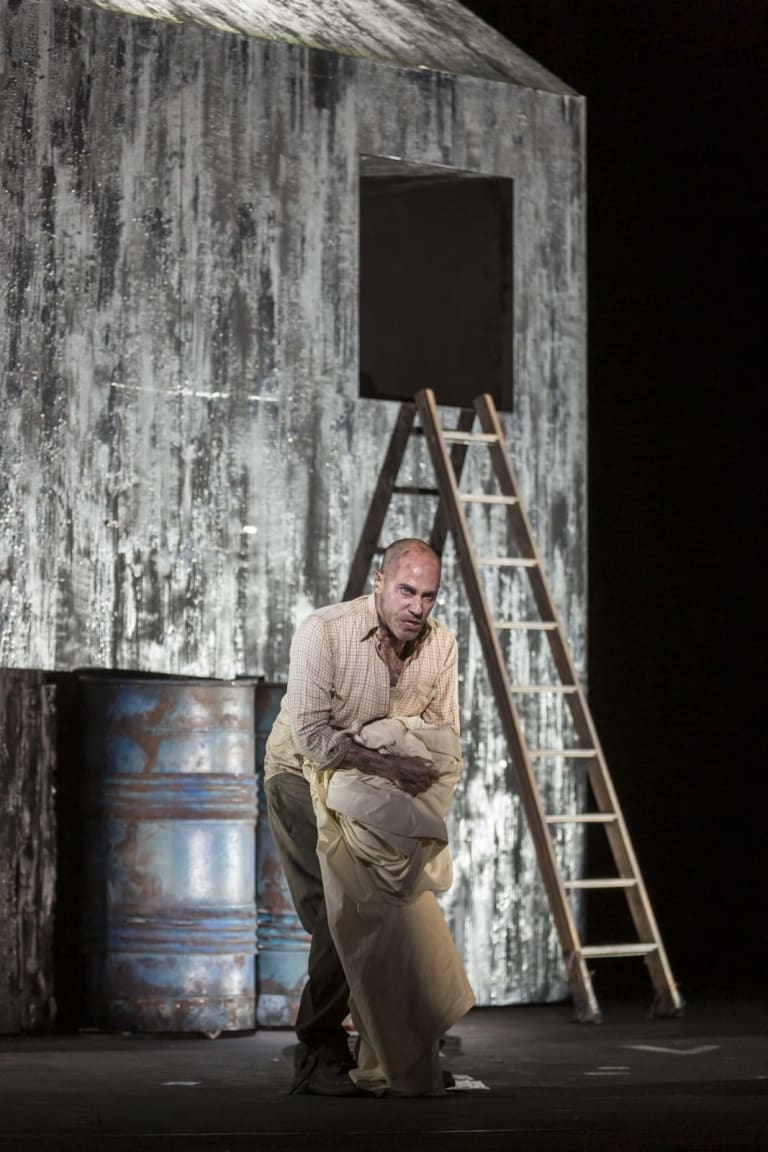 4/31 :
Fin de partie (season 21/22)
© Sébastien Mathé / OnP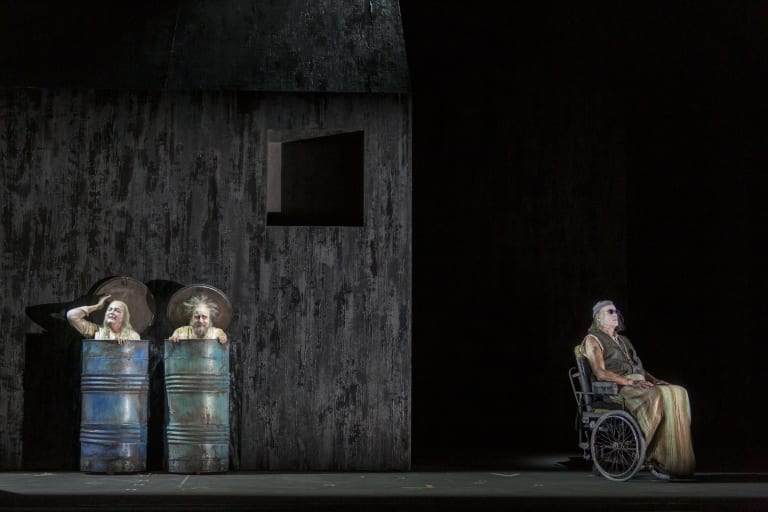 5/31 :
Fin de partie (season 21/22)
© Sébastien Mathé / OnP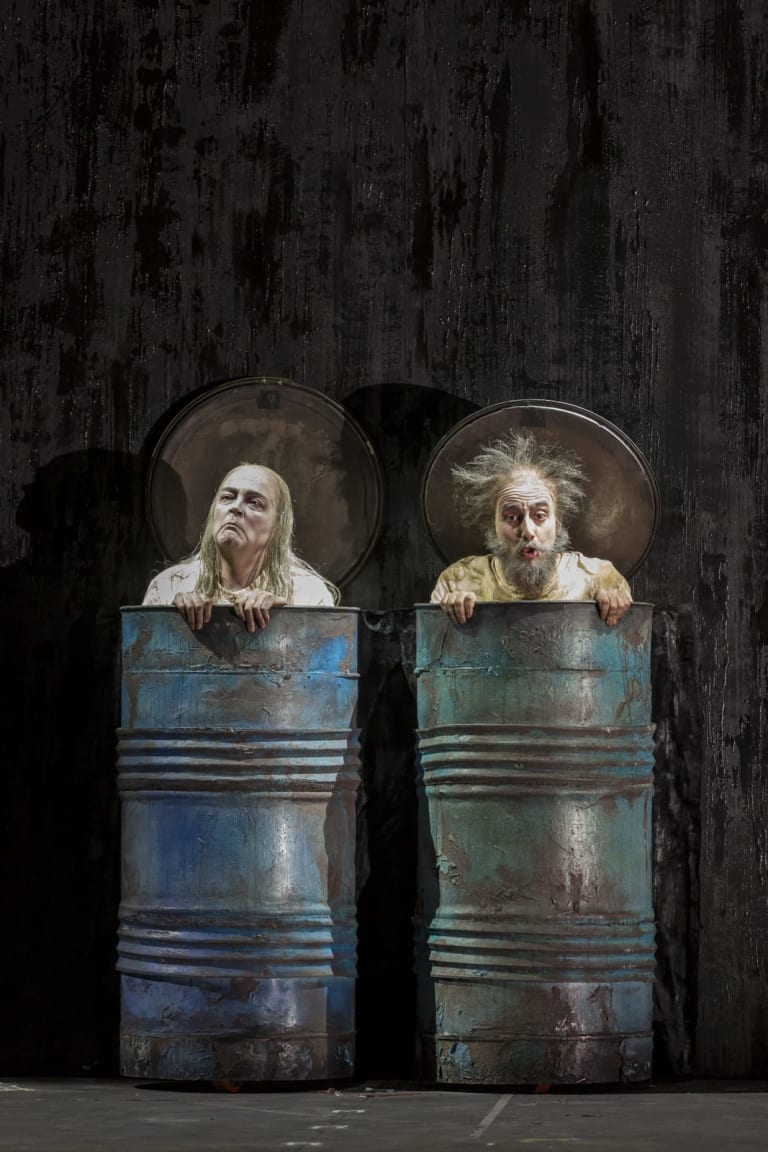 6/31 :
Fin de partie (season 21/22)
© Sébastien Mathé / OnP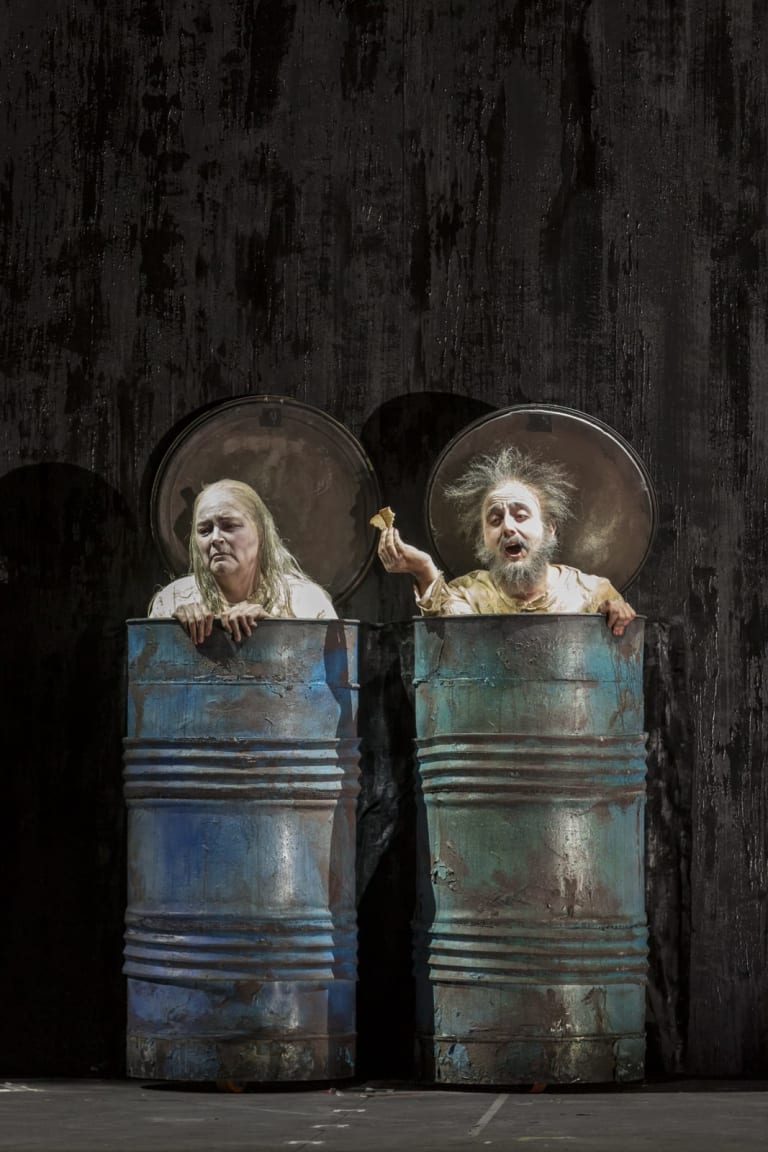 7/31 :
Fin de partie (season 21/22)
© Sébastien Mathé / OnP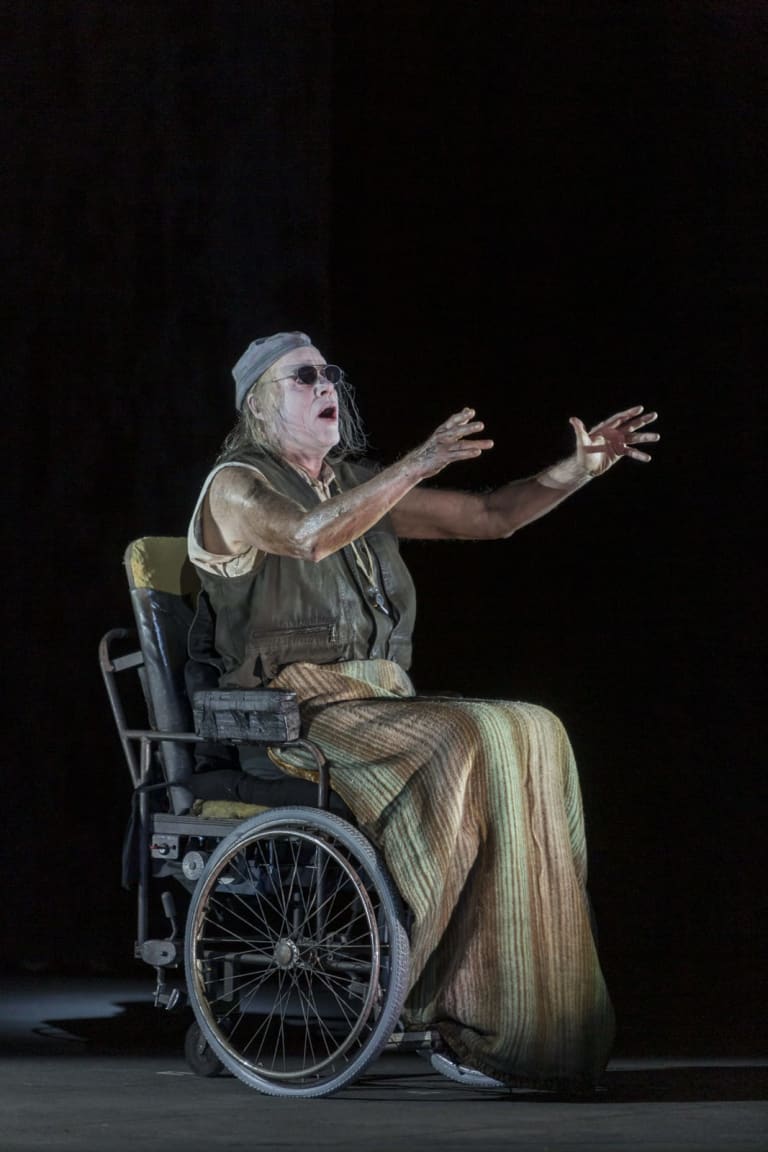 8/31 :
Fin de partie (season 21/22)
© Sébastien Mathé / OnP
9/31 :
Fin de partie (season 21/22)
© Sébastien Mathé / OnP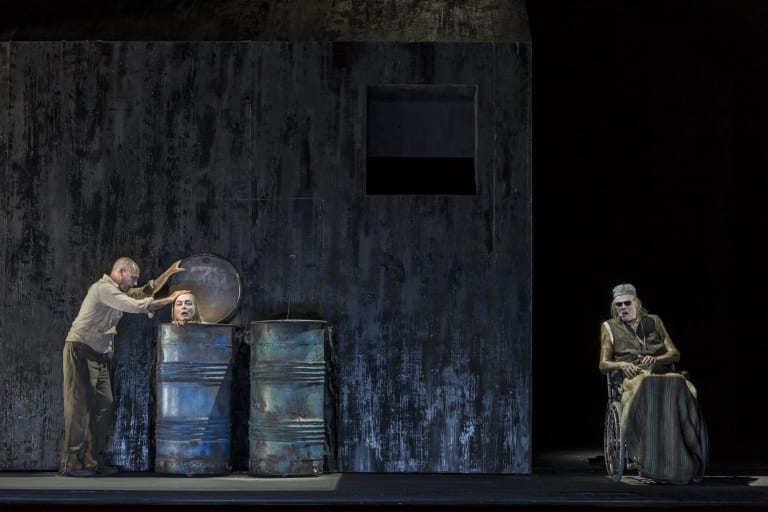 10/31 :
Fin de partie (season 21/22)
© Sébastien Mathé / OnP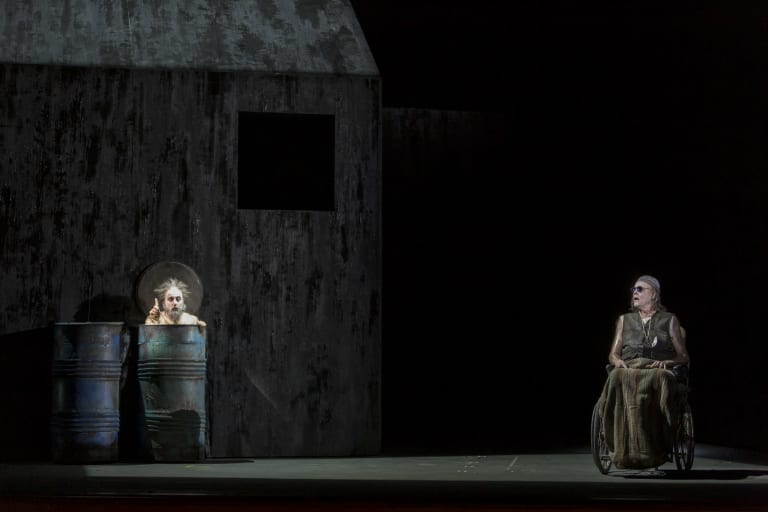 11/31 :
Fin de partie (season 21/22)
© Sébastien Mathé / OnP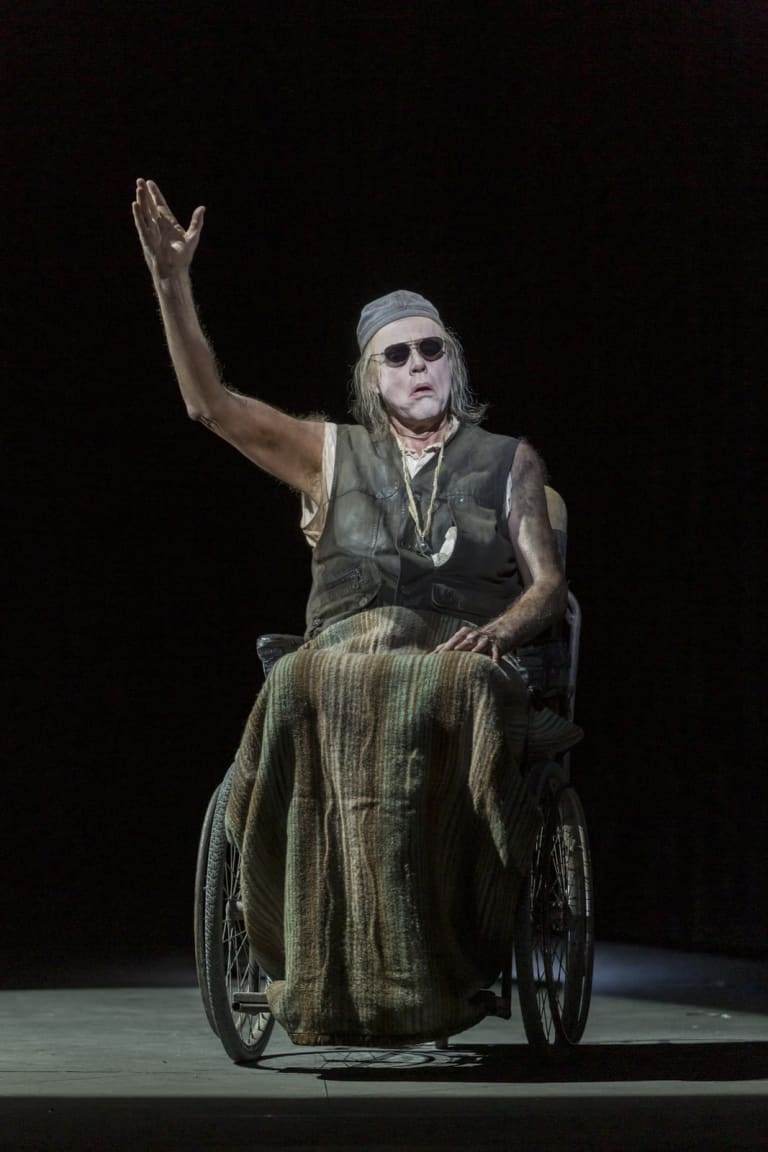 12/31 :
Fin de partie (season 21/22)
© Sébastien Mathé / OnP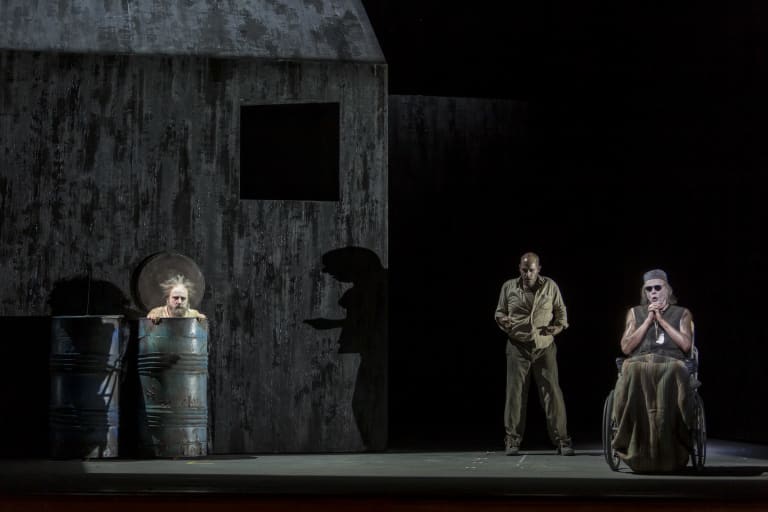 13/31 :
Fin de partie (season 21/22)
© Sébastien Mathé / OnP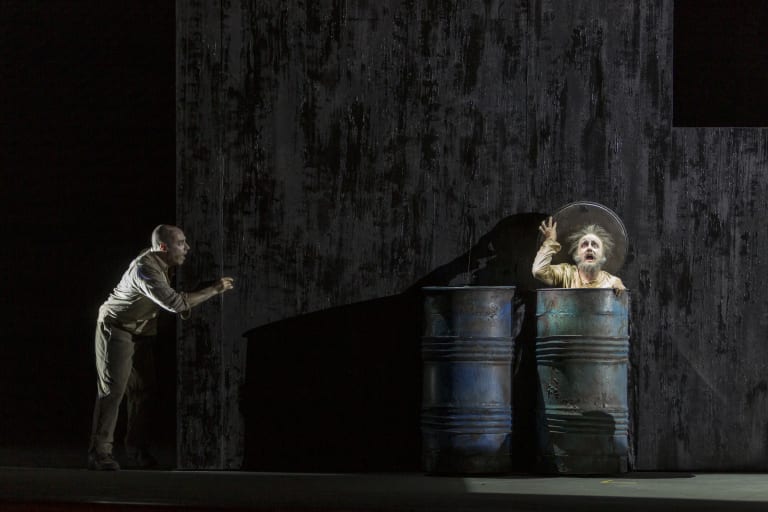 14/31 :
Fin de partie (season 21/22)
© Sébastien Mathé / OnP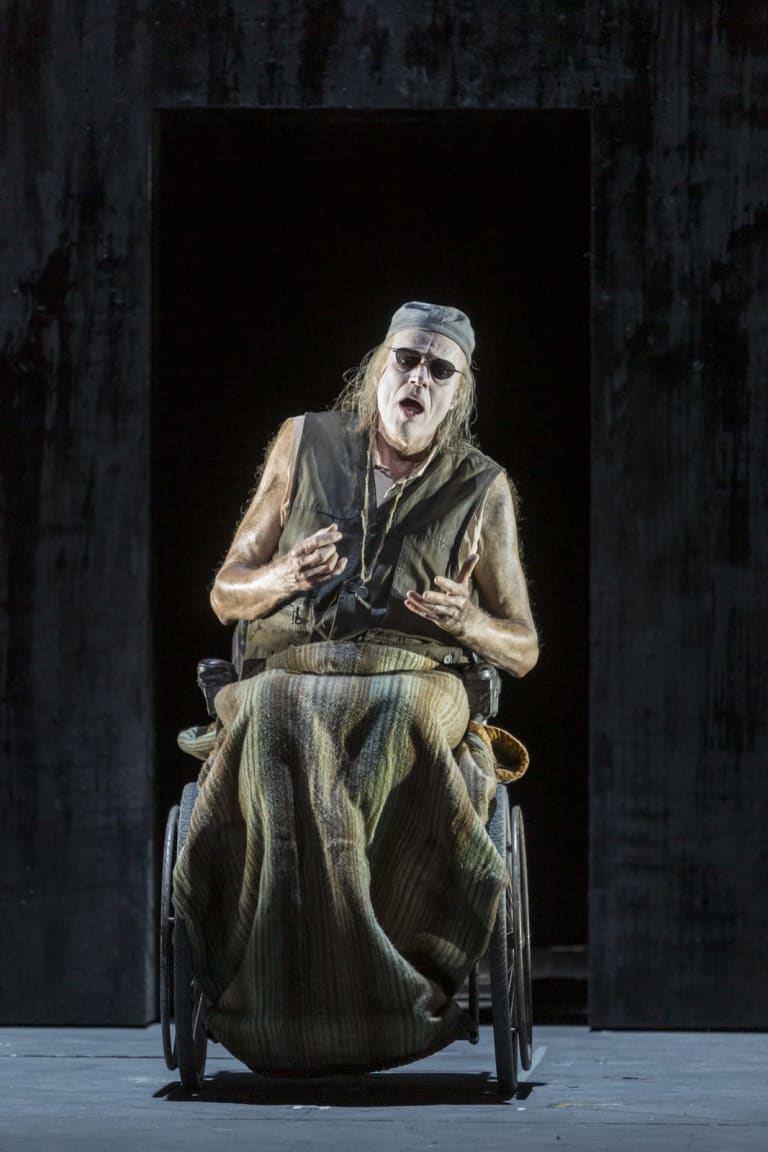 15/31 :
Fin de partie (season 21/22)
© Sébastien Mathé / OnP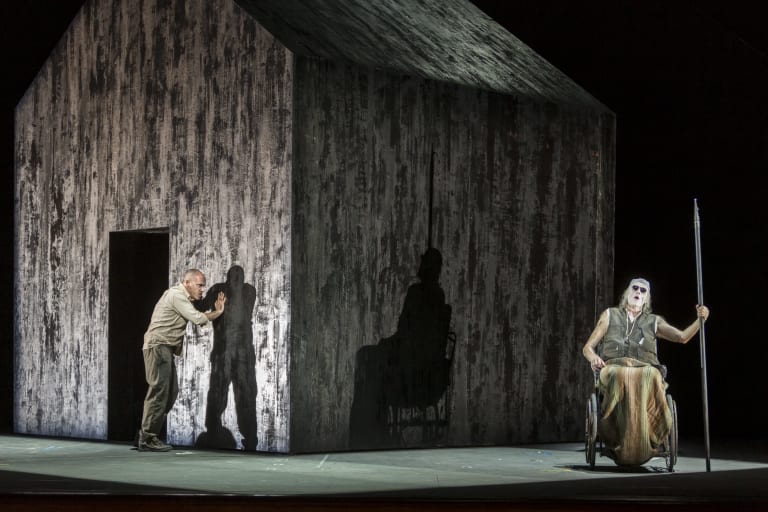 16/31 :
Fin de partie (season 21/22)
© Sébastien Mathé / OnP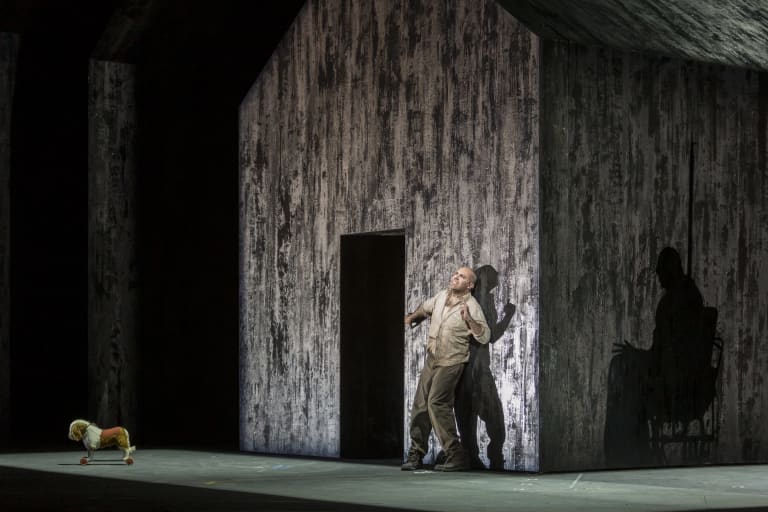 17/31 :
Fin de partie (season 21/22)
© Sébastien Mathé / OnP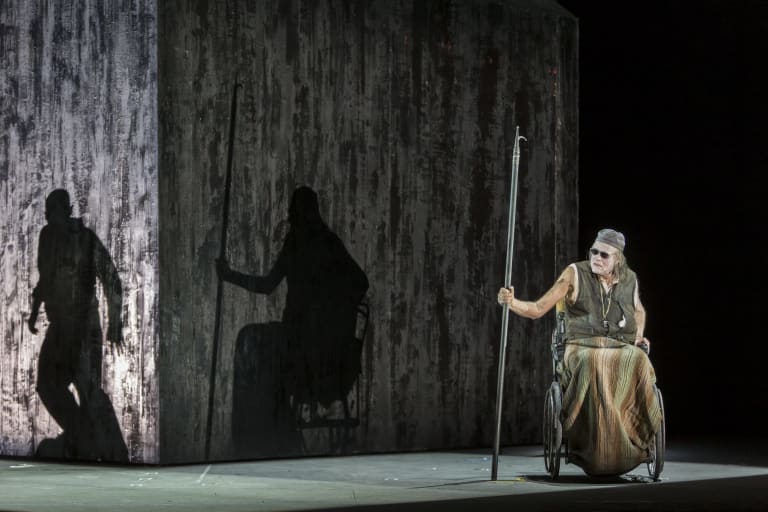 18/31 :
Fin de partie (season 21/22)
© Sébastien Mathé / OnP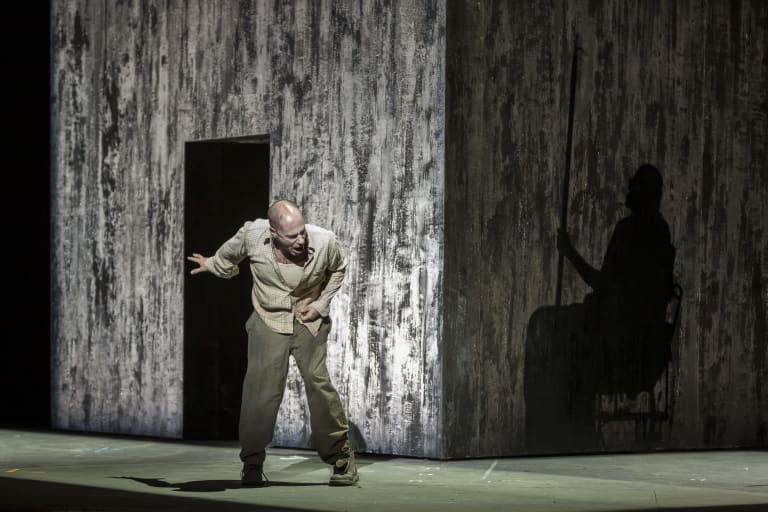 19/31 :
Fin de partie (season 21/22)
© Sébastien Mathé / OnP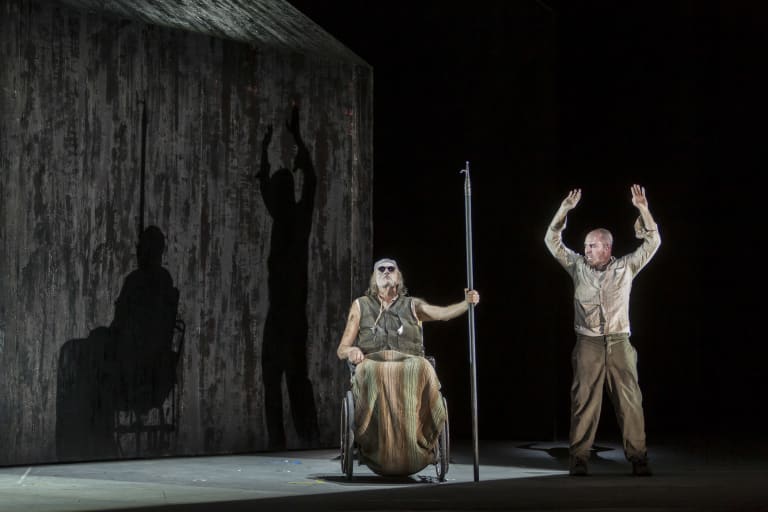 20/31 :
Fin de partie (season 21/22)
© Sébastien Mathé / OnP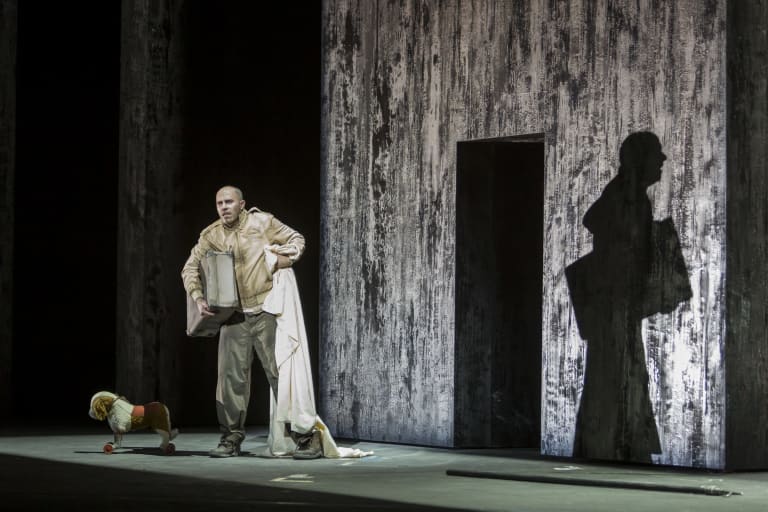 21/31 :
Fin de partie (season 21/22)
© Sébastien Mathé / OnP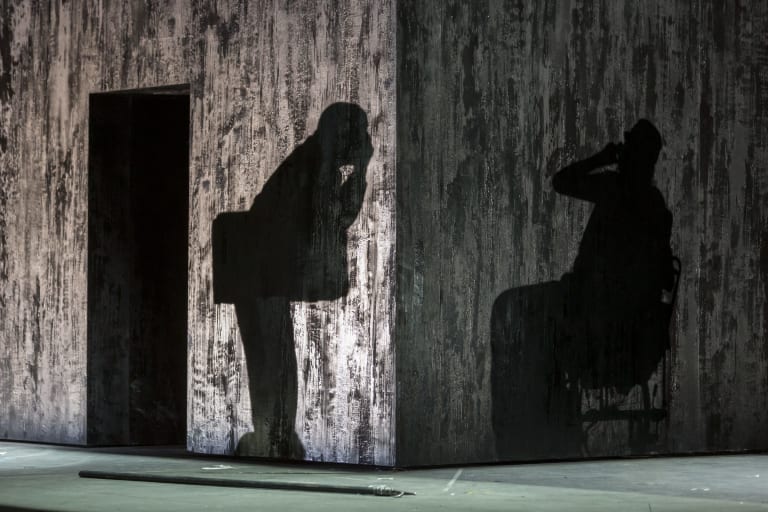 22/31 :
Fin de partie (season 21/22)
© Sébastien Mathé / OnP
23/31 :
Fin de partie (season 21/22)
© Sébastien Mathé / OnP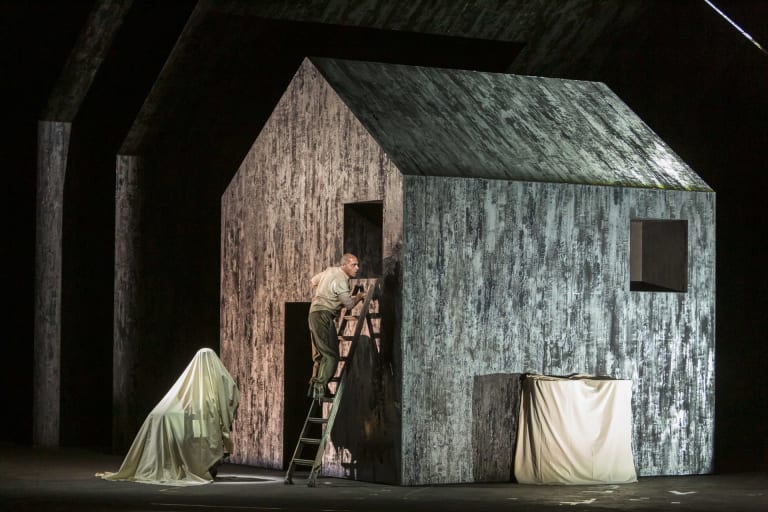 24/31 :
Fin de partie (season 21/22)
© Sébastien Mathé / OnP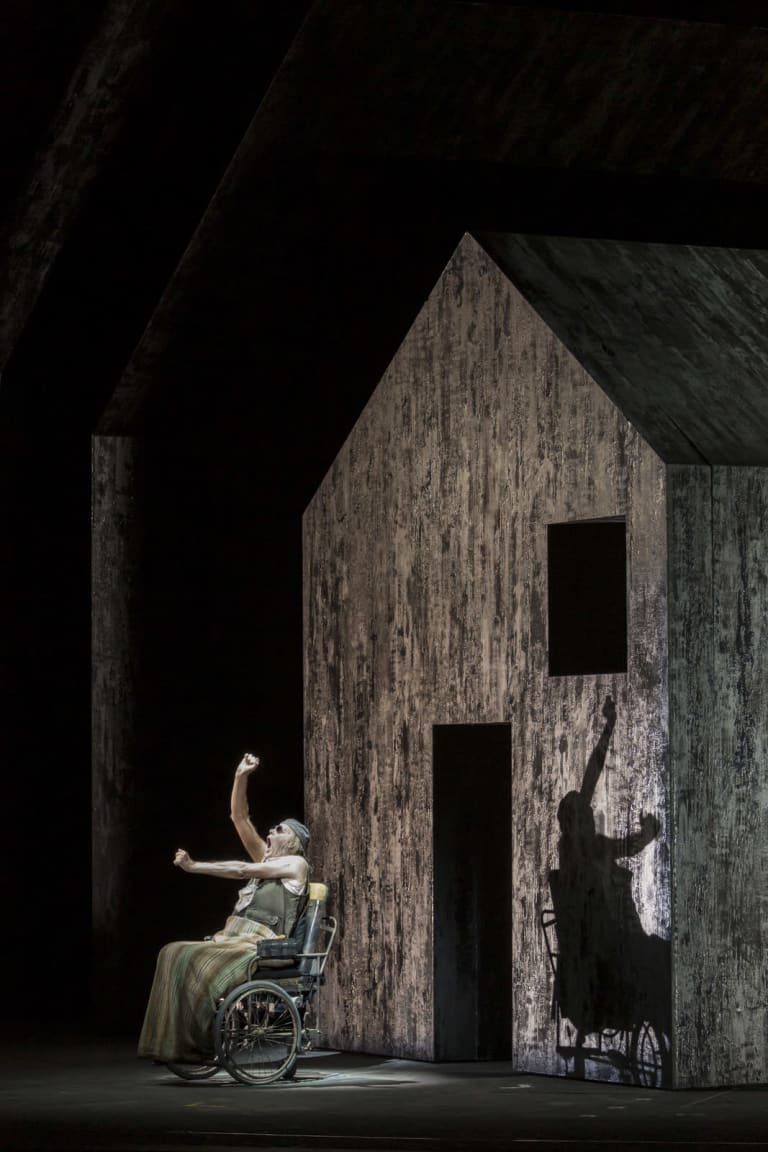 25/31 :
Fin de partie (season 21/22)
© Sébastien Mathé / OnP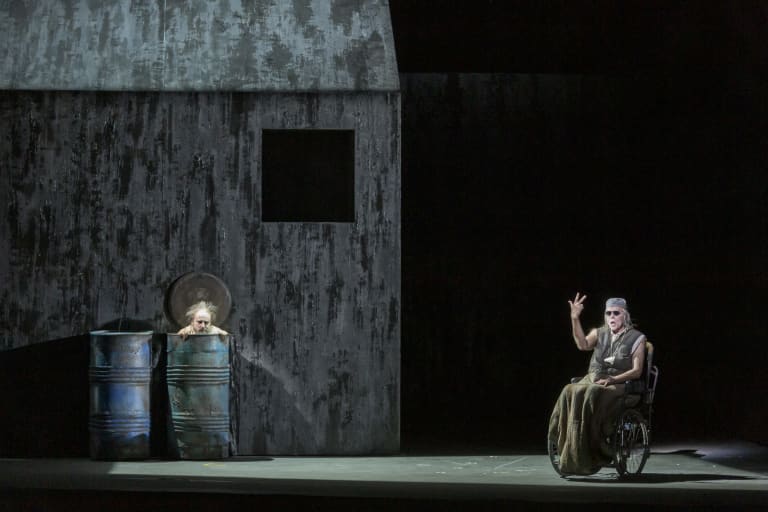 26/31 :
Fin de partie (season 21/22)
© Sébastien Mathé / OnP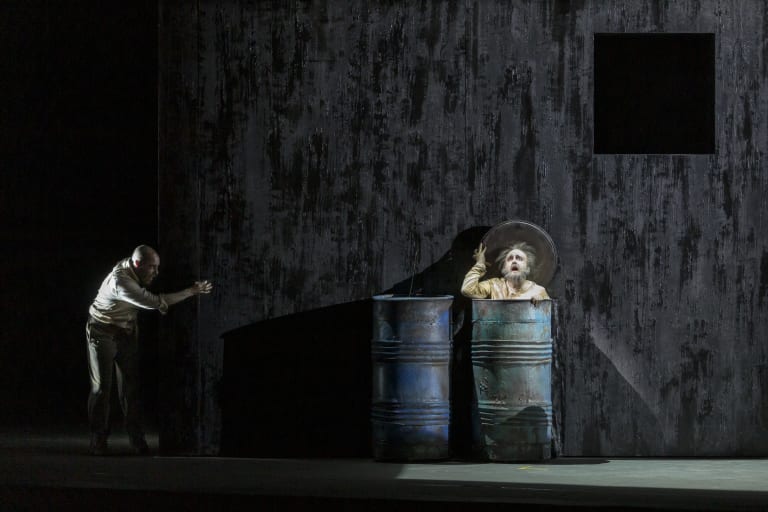 27/31 :
Fin de partie (season 21/22)
© Sébastien Mathé / OnP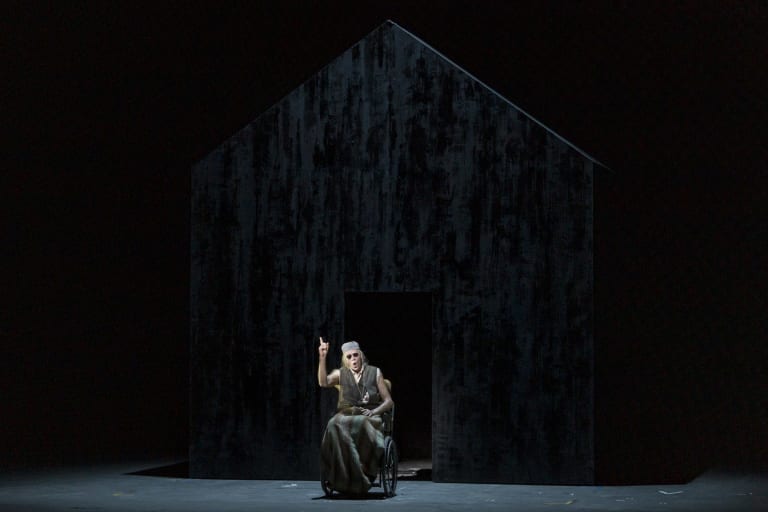 28/31 :
Fin de partie (season 21/22)
© Sébastien Mathé / OnP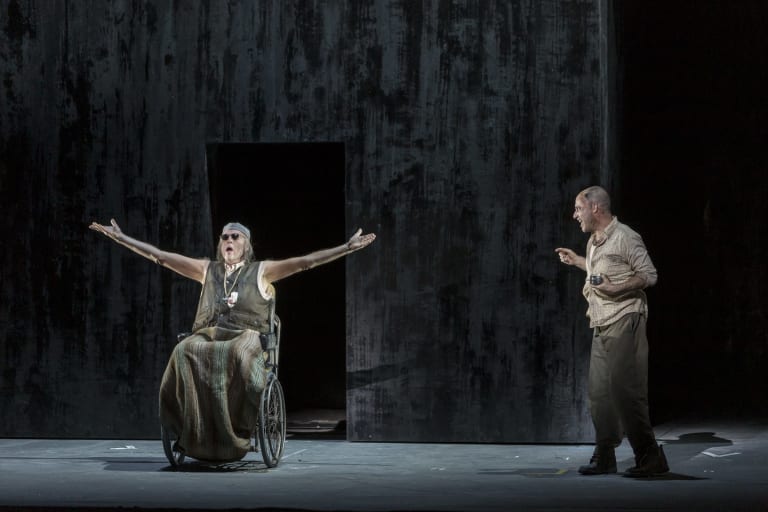 29/31 :
Fin de partie (season 21/22)
© Sébastien Mathé / OnP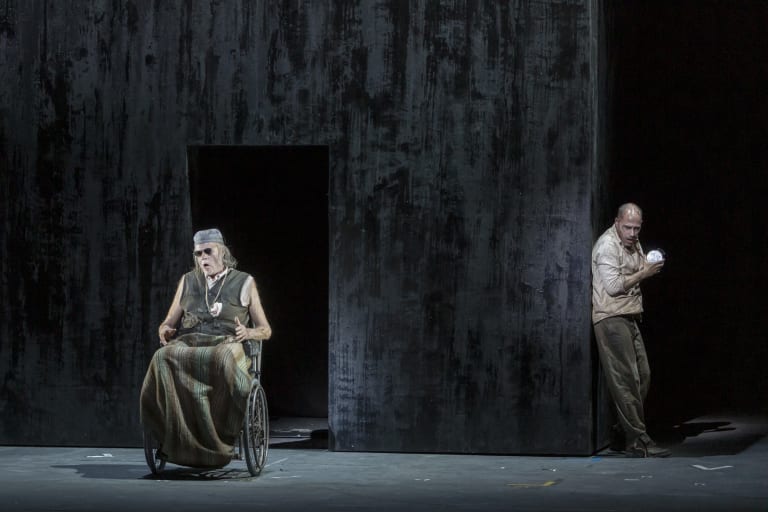 30/31 :
Fin de partie (season 21/22)
© Sébastien Mathé / OnP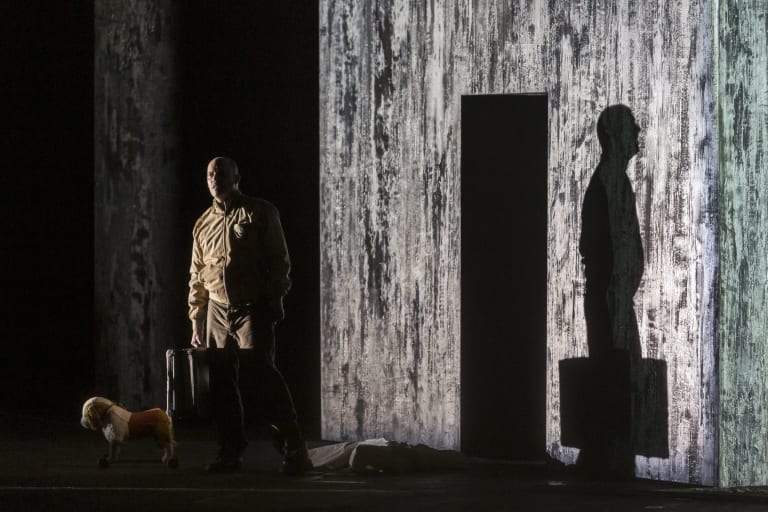 31/31 :
Fin de partie (season 21/22)
© Sébastien Mathé / OnP
1/4 :
[EXTRAIT] FIN DE PARTIE by György Kurtág
2/4 :
[EXTRAIT] FIN DE PARTIE by György Kurtág
3/4 :
[EXTRAIT] FIN DE PARTIE by György Kurtág
4/4 :
[EXTRAIT] FIN DE PARTIE by György Kurtág
Audio clips
Fin de partie (saison 21/22)- Leigh Melrose (Clov), Frode Olsen (Hamm)
Fin de partie (saison 21/22)- Frode Olsen (Hamm), Hilary Summers (Nell), Leonardo Cortellazi (Nagg)
Fin de partie (saison 21/22)- Frode Olsen (Hamm), Leonardo Cortellazi (Nagg)
Fin de partie (saison 21/22)- Hilary Summers (Nell), Leonardo Cortellazi (Nagg)
About the work
Draw-me Fin de partie

By Octave

Podcast Fin de partie

By Octave
Media coverage
Conducted by Markus Stenz with a precise and flexible gesture, 66 musicians of the Opera Orchestra perform prowess of virtuosity and restraint. The cast is perfect.

La Croix - Bruno Serrou

At the head of a brilliant orchestra, Markus Stenz conducts with as much flexibility as precision a music written with a clarity that contrasts with the darkness of the subject.

Les Échos - Philippe Venturini

Leading a virtuoso Paris Opera orchestra, the precise and expressive conduction of Markus Stenz, who was already on the conductor's desk for the work's premiere, is a major addition.

Le Monde - Marie-Aude Roux
Partners