7 Deaths of Maria Callas
Opera Marina Abramović
Palais Garnier - from 01 to 04 September 2021
Language : French
Surtitle : French / English
Opening night : 1 Sept. 2021
About
In few words:
Pioneering performance artist Marina Abramović has contributed in large measure to rethinking the image of the female body in the 20th century. The autobiographical character of her work, fuelled by the inherent suffering of her disillusionment and amorous dramas, finds a particular resonance in the life of Maria Callas. Who better than the great diva has embodied mortal passions, both at the opera and in her private life? It is the heroine's relationship with love's demise which Marina Abramović, avatar-like, brings to the stage here. At the crossroads of opera, performance art and video creation, 7 Deaths of Maria Callas includes arias from some of the Greek American soprano's greatest roles, recalling the countless women sacrificed at the hands of 19th century composers.
Opening

First part

75 mn

End
7 Deaths of Maria Callas

Scenes of operas by Vincenzo Bellini, Georges Bizet, Gaetano Donizetti, Giacomo Puccini et Giuseppe Verdi

Music :

Marko Nikodijević

Libretto :

Petter Skavlan

Co-stage director :

Lynsey Peisinger

Set design collaboration :

Anna Schöttl

Costume design :

Riccardo Tisci

Film director :

Nabil Elderkin

Intermezzos video :

Marco Brambilla

Sound design :

Luka Kozlovacki

Dramaturgy :

Benedikt Stampfli

Film Actor and Performance :
Whether you're a member of Arop or not, the friends of the Opera can reserve seats for you on all performance dates, including those not yet open for sale and those announced as sold out.
Gallery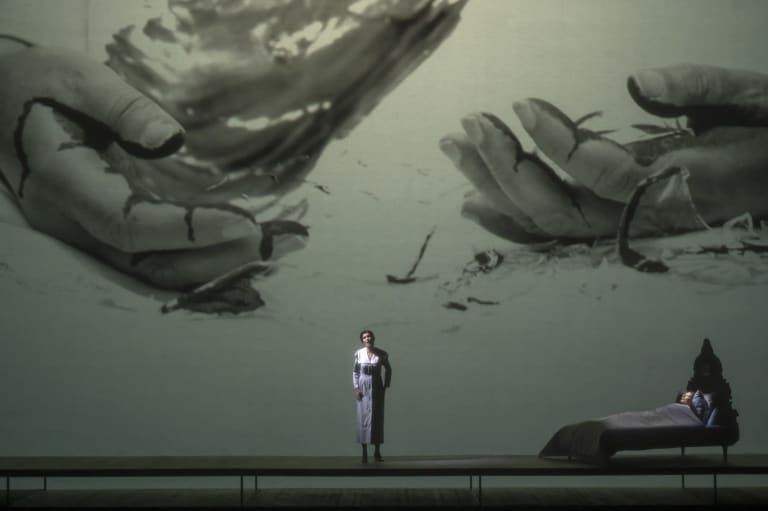 1/30 :
7 Deaths of Maria Callas (saison 21/22)
© Charles Duprat / OnP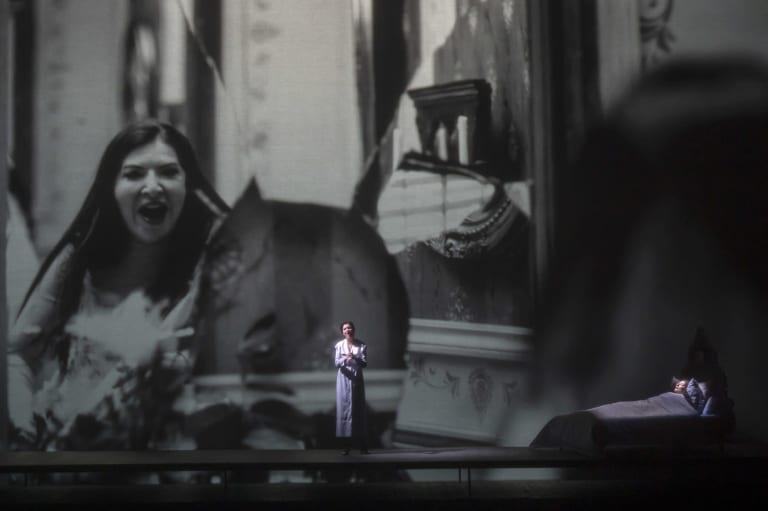 2/30 :
7 Deaths of Maria Callas (saison 21/22)
© Charles Duprat / OnP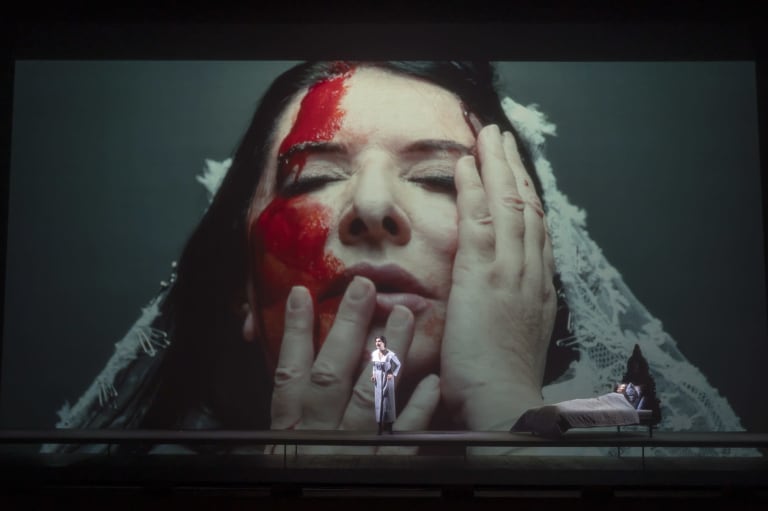 3/30 :
7 Deaths of Maria Callas (saison 21/22)
© Charles Duprat / OnP
4/30 :
7 Deaths of Maria Callas (saison 21/22)
© Charles Duprat / OnP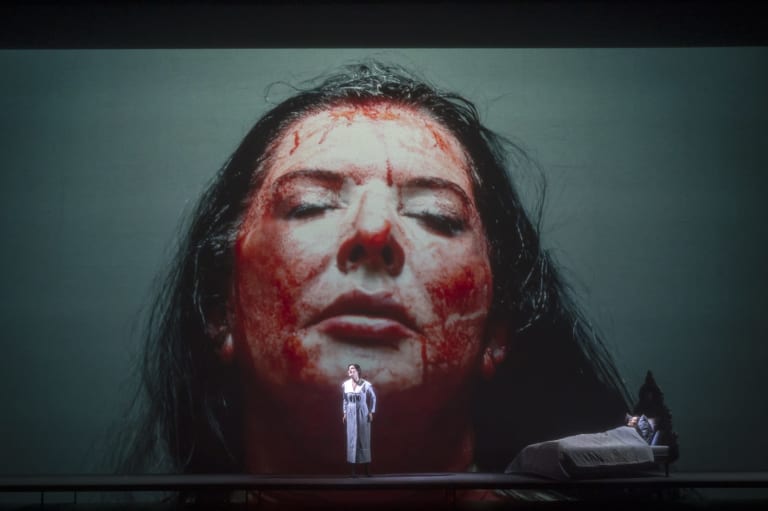 5/30 :
7 Deaths of Maria Callas (saison 21/22)
© Charles Duprat / OnP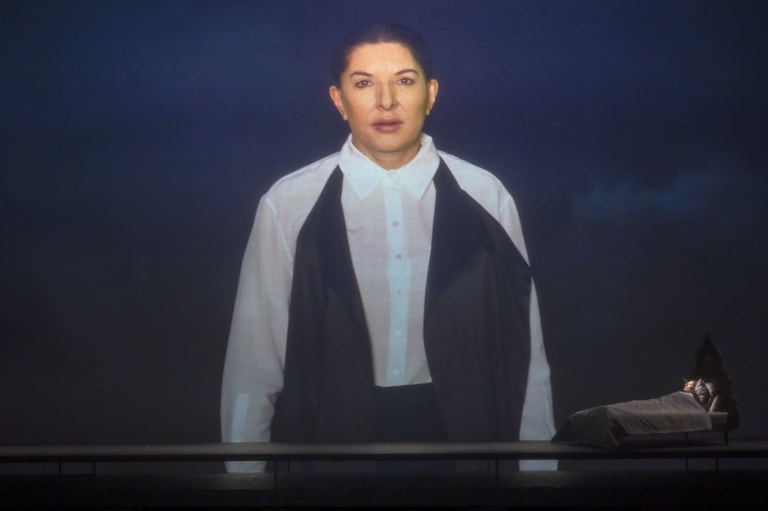 6/30 :
7 Deaths of Maria Callas (saison 21/22)
© Charles Duprat / OnP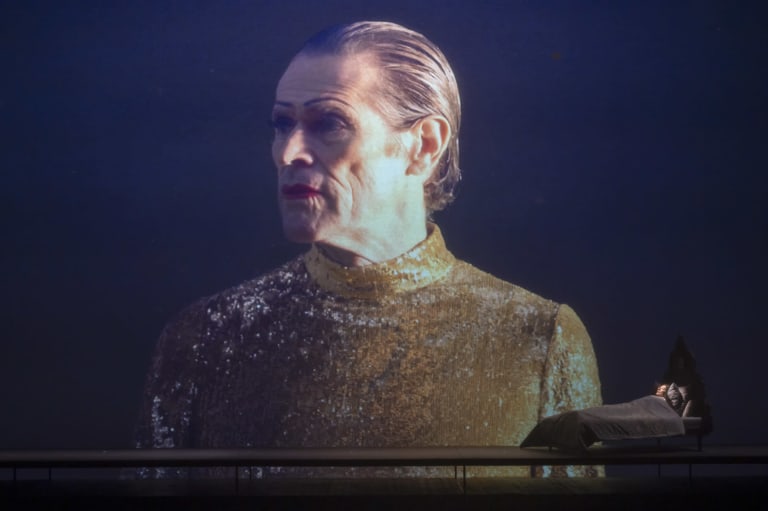 7/30 :
7 Deaths of Maria Callas (saison 21/22)
© Charles Duprat / OnP
8/30 :
7 Deaths of Maria Callas (saison 21/22)
© Charles Duprat / OnP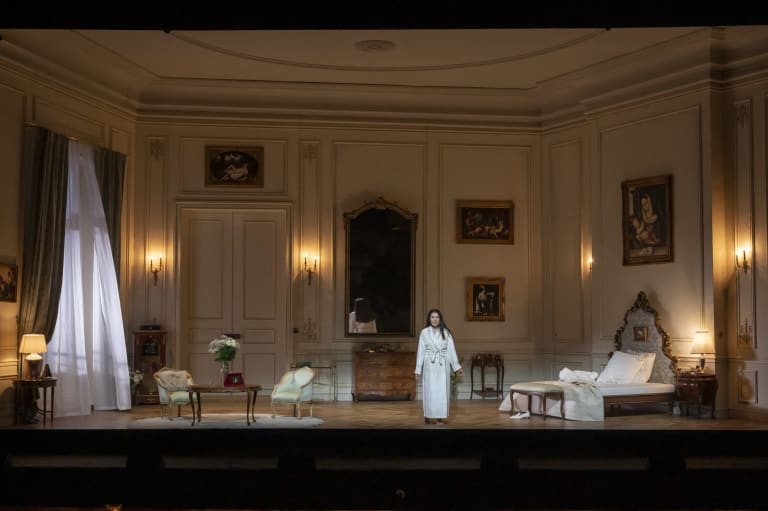 9/30 :
7 Deaths of Maria Callas (saison 21/22)
© Charles Duprat / OnP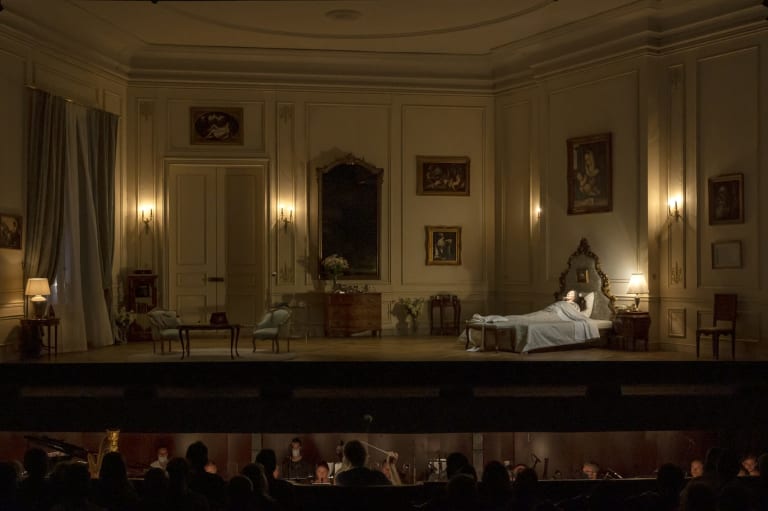 10/30 :
7 Deaths of Maria Callas (saison 21/22)
© Charles Duprat / OnP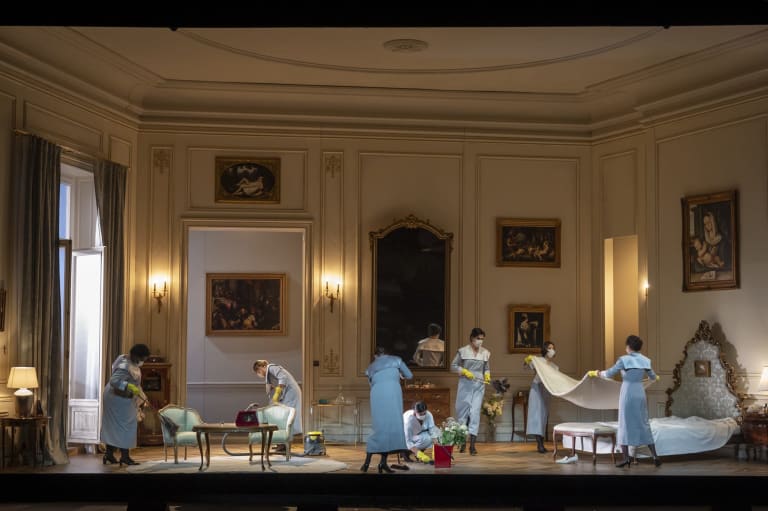 11/30 :
7 Deaths of Maria Callas (saison 21/22)
© Charles Duprat / OnP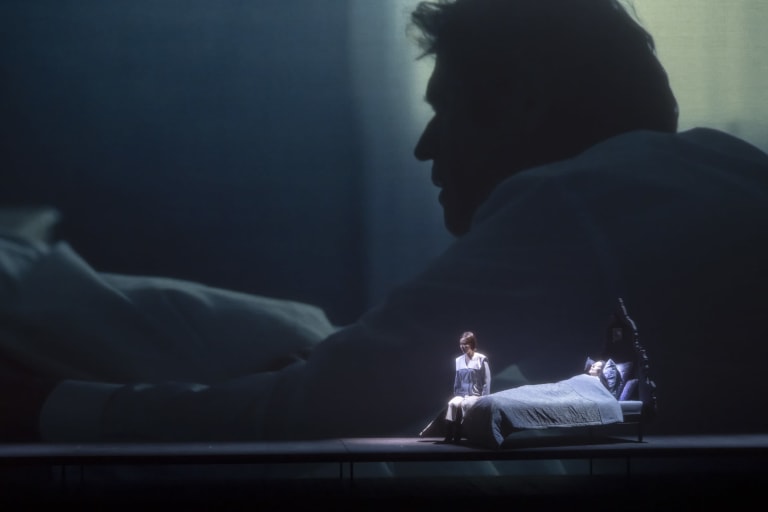 12/30 :
7 Deaths of Maria Callas (saison 21/22)
© Charles Duprat / OnP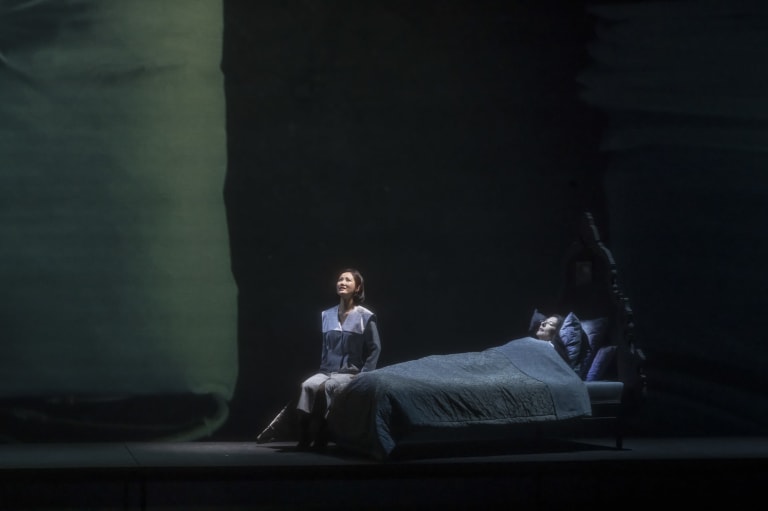 13/30 :
7 Deaths of Maria Callas (saison 21/22)
© Charles Duprat / OnP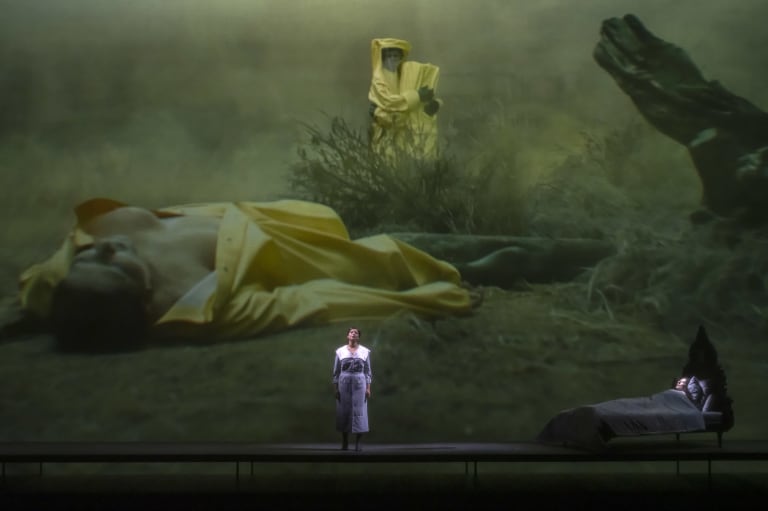 14/30 :
7 Deaths of Maria Callas (saison 21/22)
© Charles Duprat / OnP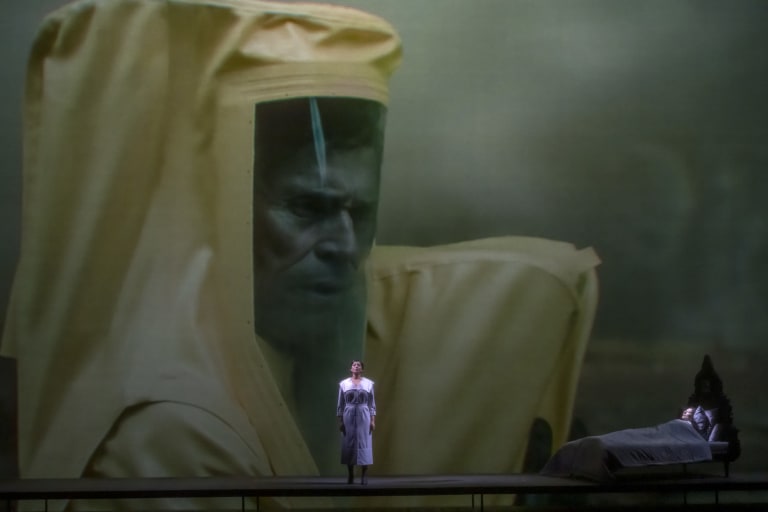 15/30 :
7 Deaths of Maria Callas (saison 21/22)
© Charles Duprat / OnP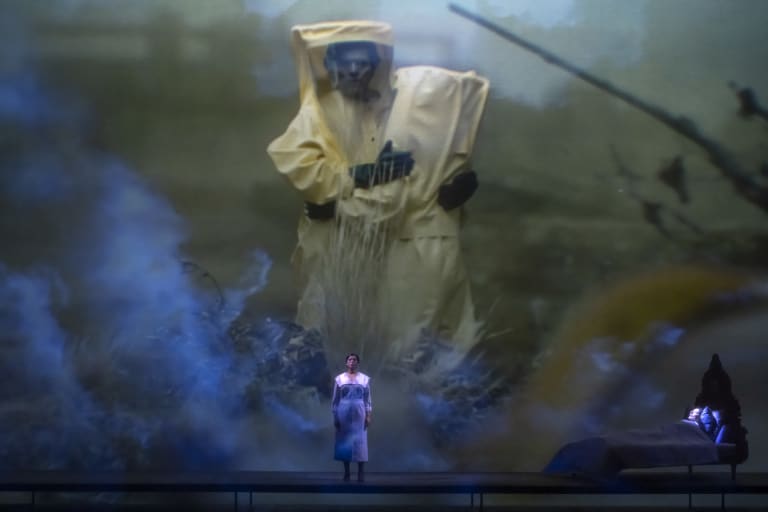 16/30 :
7 Deaths of Maria Callas (saison 21/22)
© Charles Duprat / OnP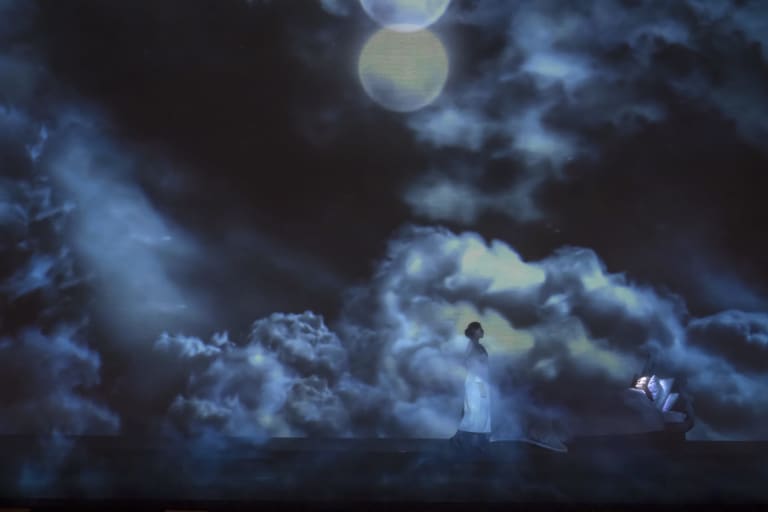 17/30 :
7 Deaths of Maria Callas (saison 21/22)
© Charles Duprat / OnP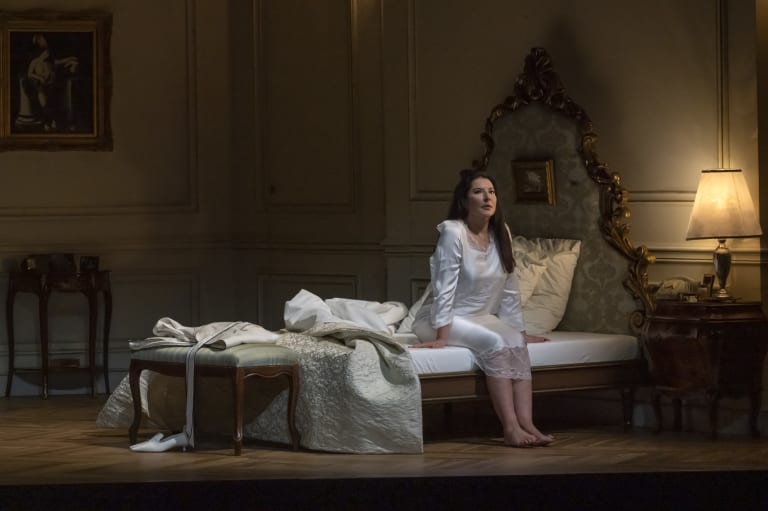 18/30 :
7 Deaths of Maria Callas (saison 21/22)
© Charles Duprat / OnP
19/30 :
7 Deaths of Maria Callas (saison 21/22)
© Charles Duprat / OnP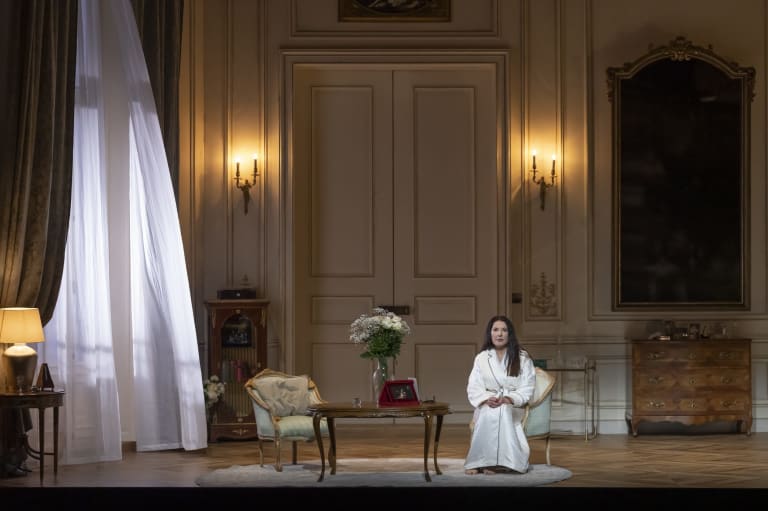 20/30 :
7 Deaths of Maria Callas (saison 21/22)
© Charles Duprat / OnP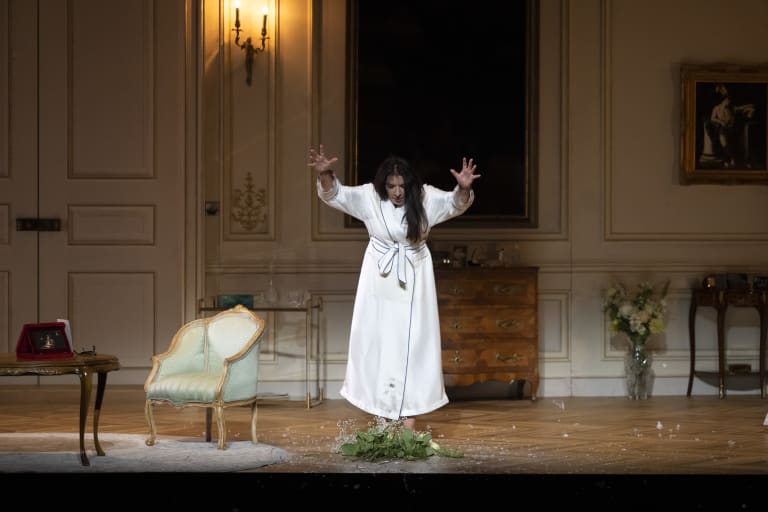 21/30 :
7 Deaths of Maria Callas (saison 21/22)
© Charles Duprat / OnP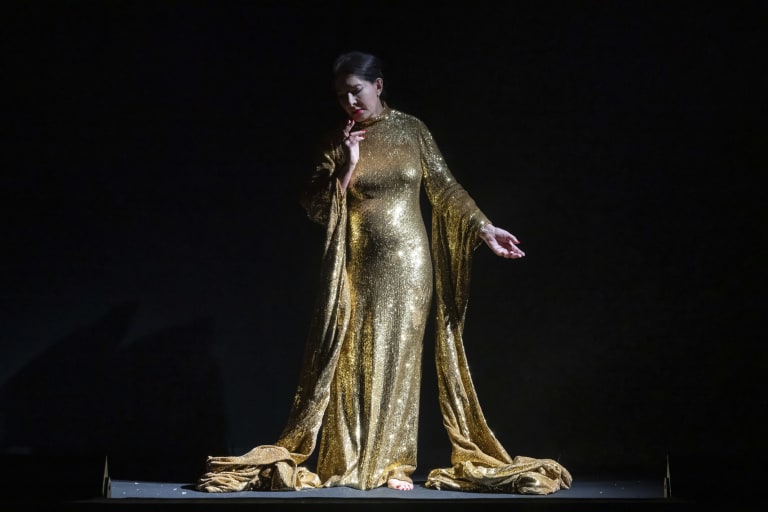 22/30 :
7 Deaths of Maria Callas (saison 21/22)
© Charles Duprat / OnP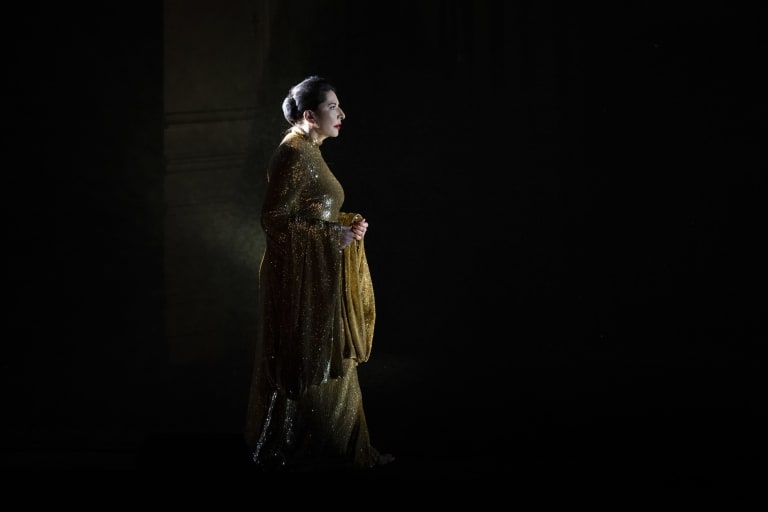 23/30 :
7 Deaths of Maria Callas (saison 21/22)
© Charles Duprat / OnP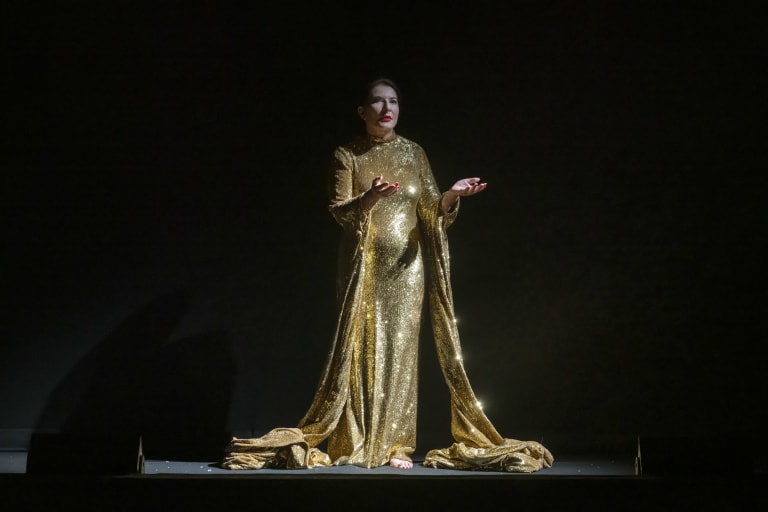 24/30 :
7 Deaths of Maria Callas (saison 21/22)
© Charles Duprat / OnP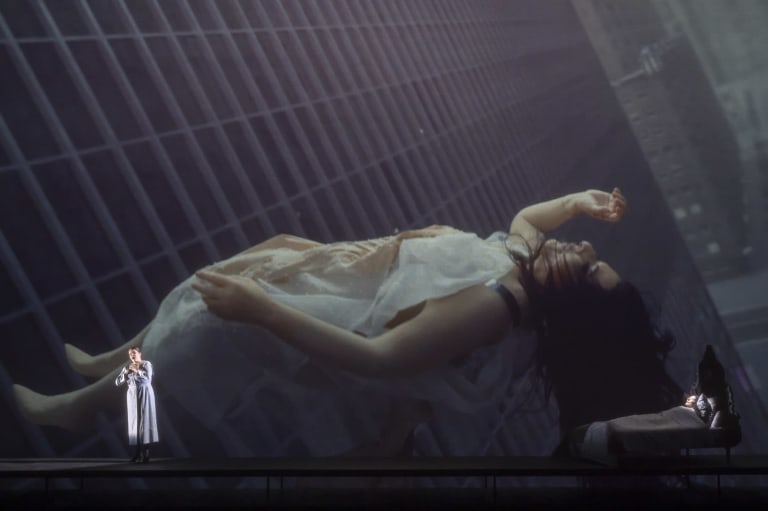 25/30 :
7 Deaths of Maria Callas (saison 21/22)
© Charles Duprat / OnP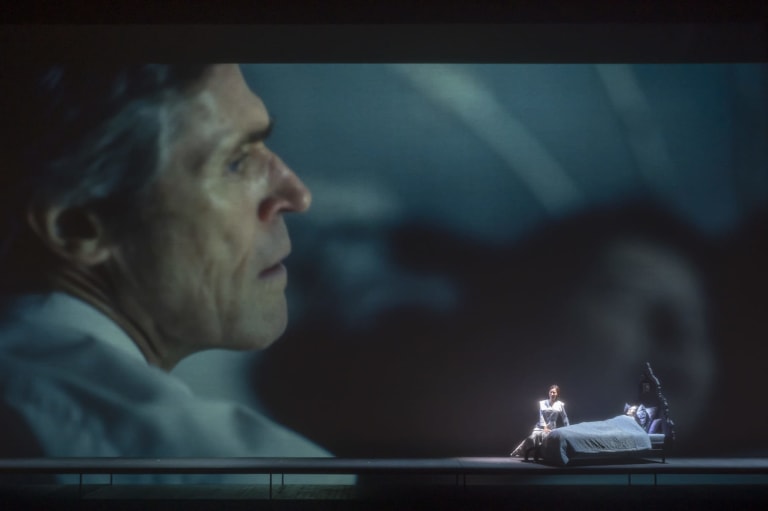 26/30 :
7 Deaths of Maria Callas (saison 21/22)
© Charles Duprat / OnP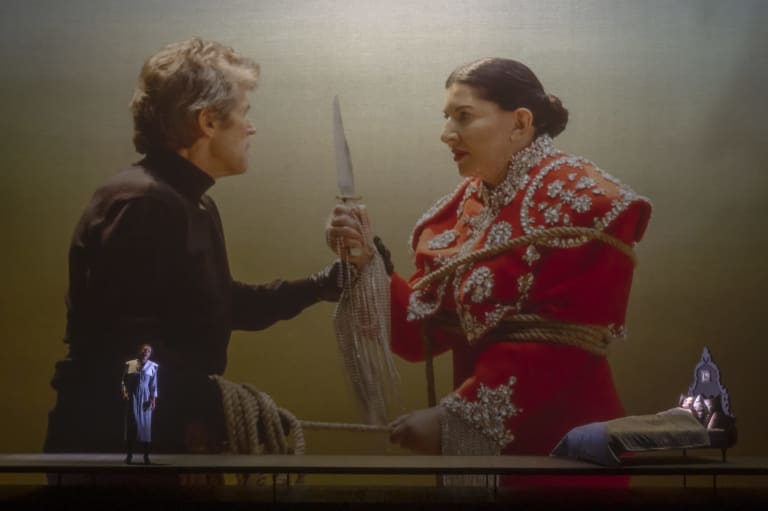 27/30 :
7 Deaths of Maria Callas (saison 21/22)
© Charles Duprat / OnP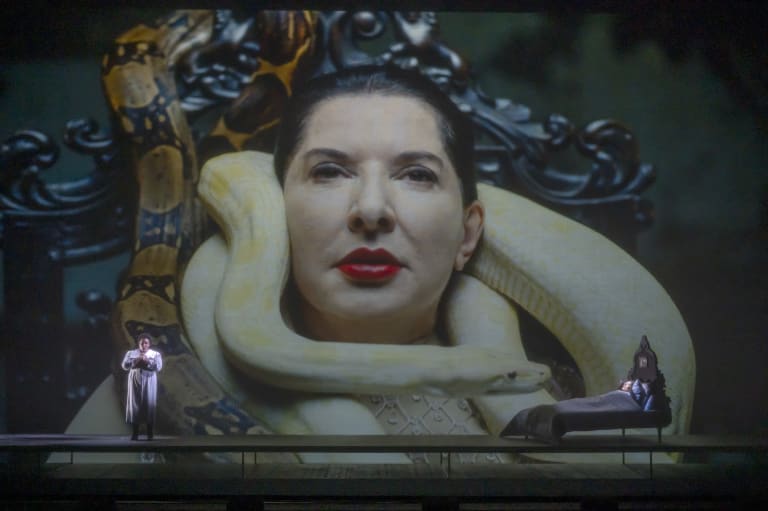 28/30 :
7 Deaths of Maria Callas (saison 21/22)
© Charles Duprat / OnP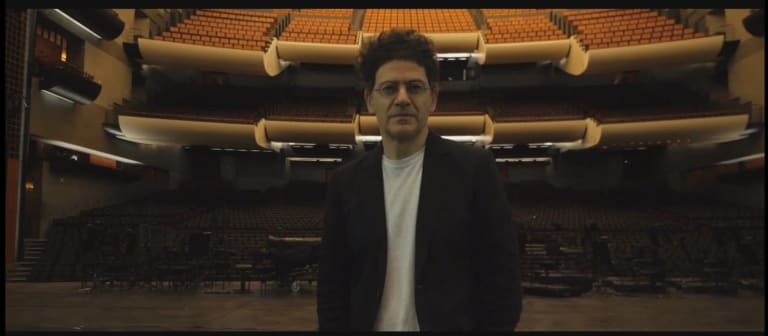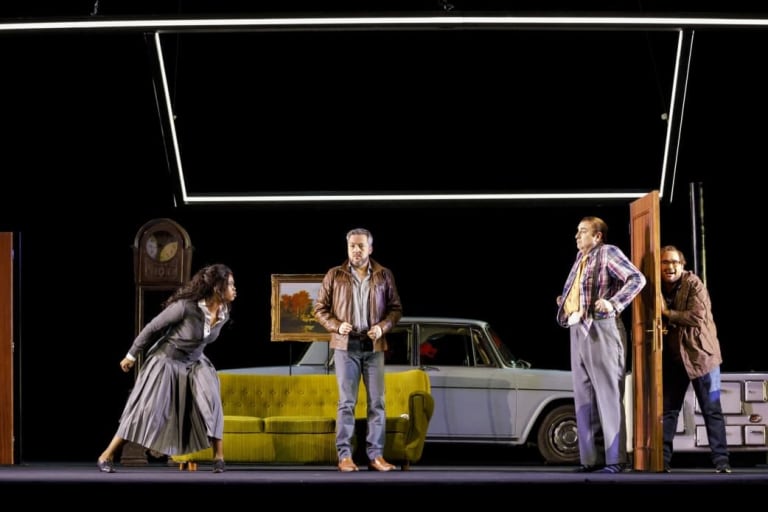 1/13 :
[EXTRAIT] 7 DEATHS OF MARIA CALLAS by Marina Abramović - Adèle Charvet (Carmen)
2/13 :
[EXTRAIT] 7 DEATHS OF MARIA CALLAS by Marina Abramović - Adèle Charvet (Carmen)
3/13 :
[EXTRAIT] 7 DEATHS OF MARIA CALLAS by Marina Abramović - Gabriella Reyes (Madama Butterfly)
4/13 :
[EXTRAIT] 7 DEATHS OF MARIA CALLAS by Marina Abramović - Gabriella Reyes (Madama Butterfly)
5/13 :
[EXTRAIT] 7 DEATHS OF MARIA CALLAS by Marina Abramović - Selene Zanetti (Tosca)
6/13 :
[EXTRAIT] 7 DEATHS OF MARIA CALLAS by Marina Abramović - Lauren Fagan (Norma)
7/13 :
[EXTRAIT] 7 DEATHS OF MARIA CALLAS by Marina Abramović - Leah Hawkins (Otello)
8/13 :
[EXTRAIT] 7 DEATHS OF MARIA CALLAS by Marina Abramović - Selene Zanetti (Tosca)
9/13 :
[EXTRAIT] 7 DEATHS OF MARIA CALLAS by Marina Abramović
10/13 :
[EXTRAIT] 7 DEATHS OF MARIA CALLAS by Marina Abramović - Leah Hawkins (Otello)
11/13 :
[TRAILER] 7 DEATHS OF MARIA CALLAS by Marina Abramović
12/13 :
[EXTRAIT] 7 DEATHS OF MARIA CALLAS by Marina Abramović
13/13 :
[TRAILER] 7 DEATHS OF MARIA CALLAS by Marina Abramović
About the work