Le Château de Barbe-Bleue /​ La Voix humaine
Opera Béla Bartók / Francis Poulenc
Palais Garnier - from 17 March to 11 April 2018
Language : Hungarian / French
Surtitle : French / English
About
In few words:
I like being afraid... with you - La Belle, la belle et la Bête, Jean Cocteau, 1946
Running through Bartók's disenchanted tale, whose haunting music was initially condemned as unplayable, and the expression of despair in Poulenc's monologue, the director Krzysztof Warlikowski perceives a shared dramatic thread, a shared feminine consciousness and a shared sense of imprisonment and suffocation: for the woman who penetrates the confines of Bluebeard's castle and Elle, the woman who clings to a telephone conversation with a man as the only thing worth living for, are condemned to share the same fate. And this man she speaks to, does he really exist? Unless the director has interpreted Cocteau's words to the letter and the telephone has become a "terrifying weapon that leaves no trace, makes no noise"…
Bluebeard's castle

Opera in one act (1918)

La Voix humaine

Tragédie lyrique in one act
Whether you're a member of Arop or not, the friends of the Opera can reserve seats for you on all performance dates, including those not yet open for sale and those announced as sold out.
Gallery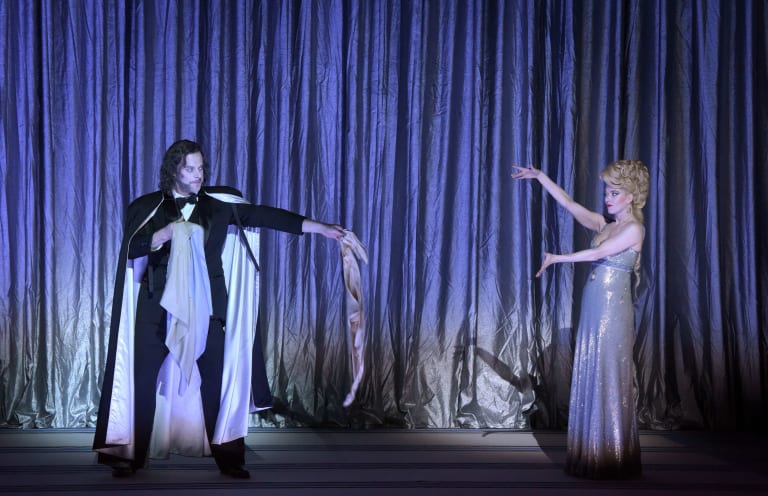 1/27 :
Le Château de Barbe-Bleue
© Vincent Pontet / OnP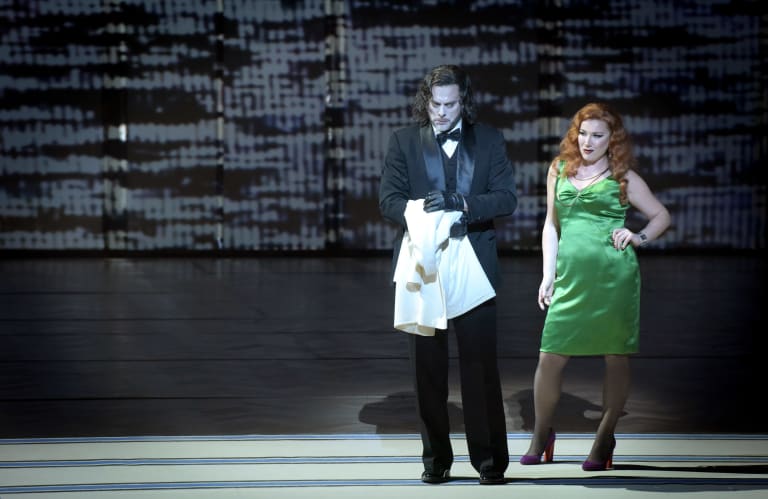 2/27 :
Le Château de Barbe-Bleue
© Vincent Pontet / OnP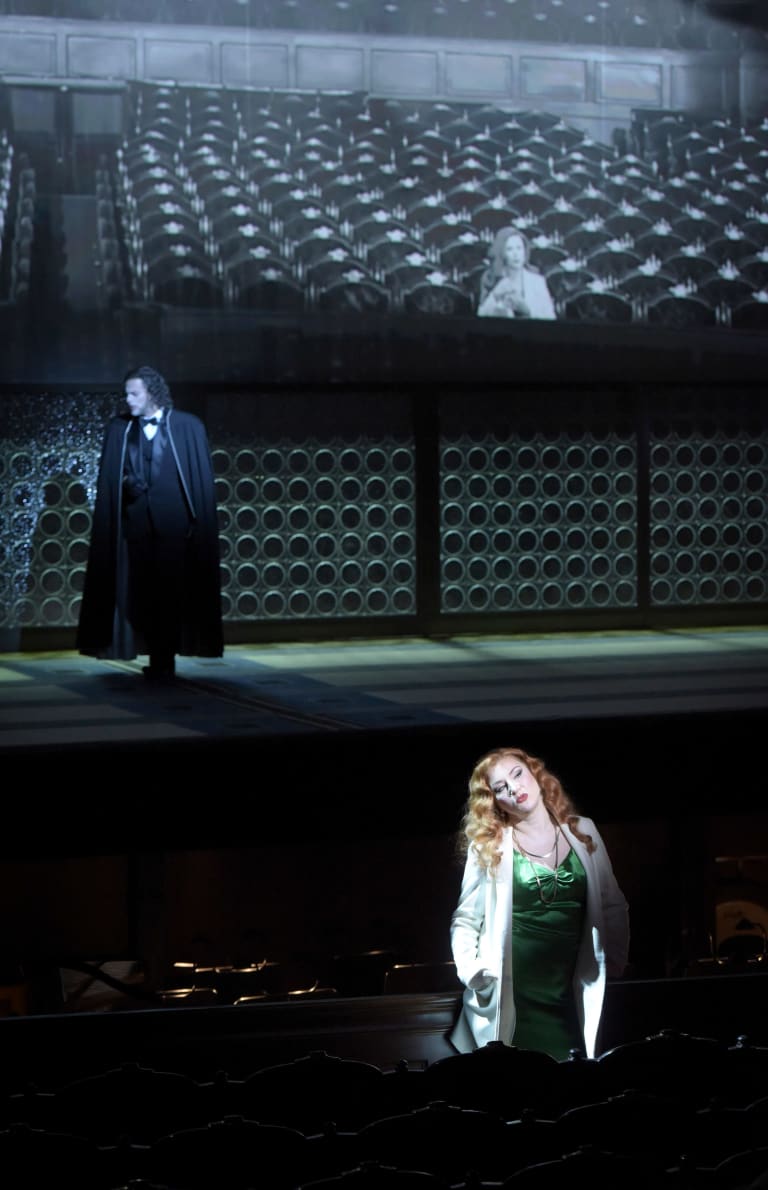 3/27 :
Le Château de Barbe-Bleue
© Vincent Pontet / OnP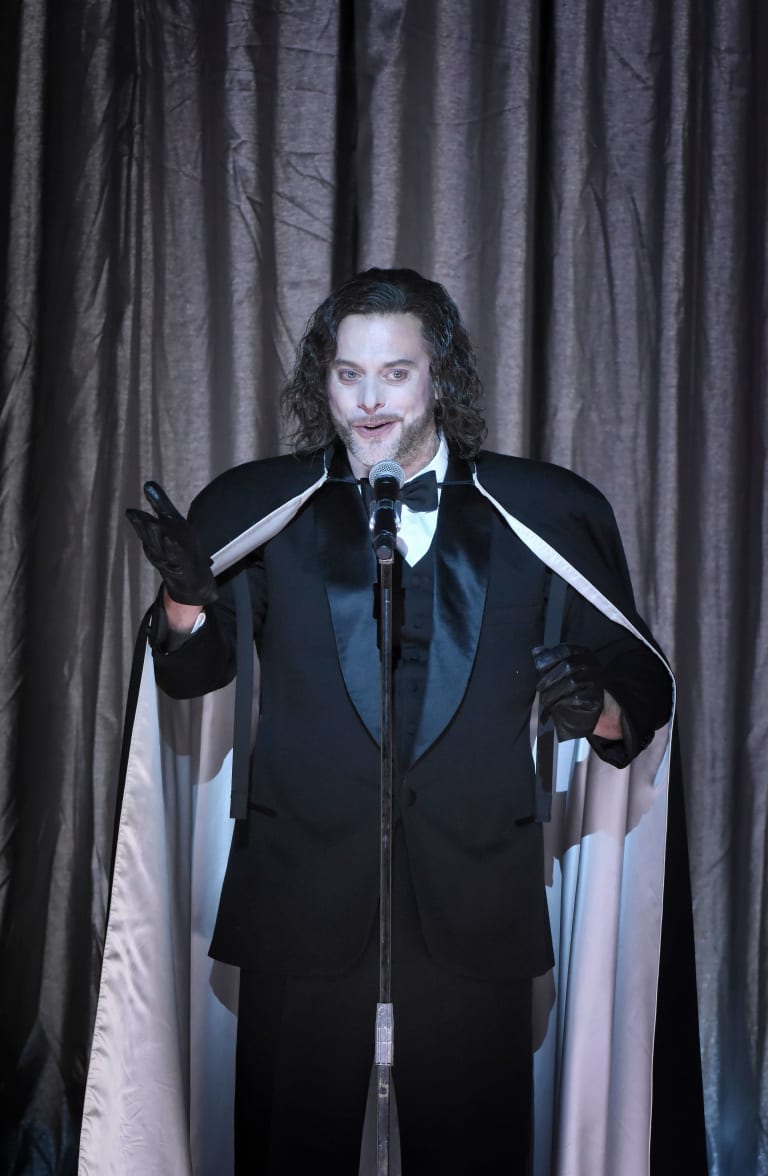 4/27 :
Le Château de Barbe-Bleue
© Vincent Pontet / OnP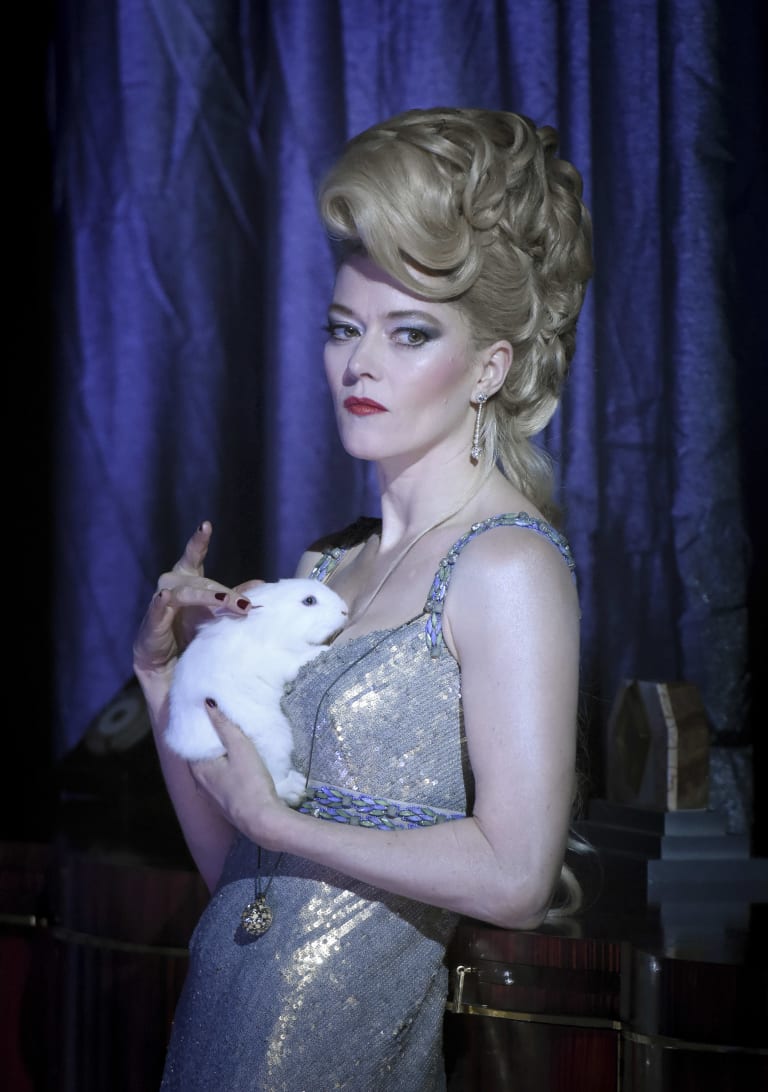 5/27 :
Le Château de Barbe-Bleue
© Vincent Pontet / OnP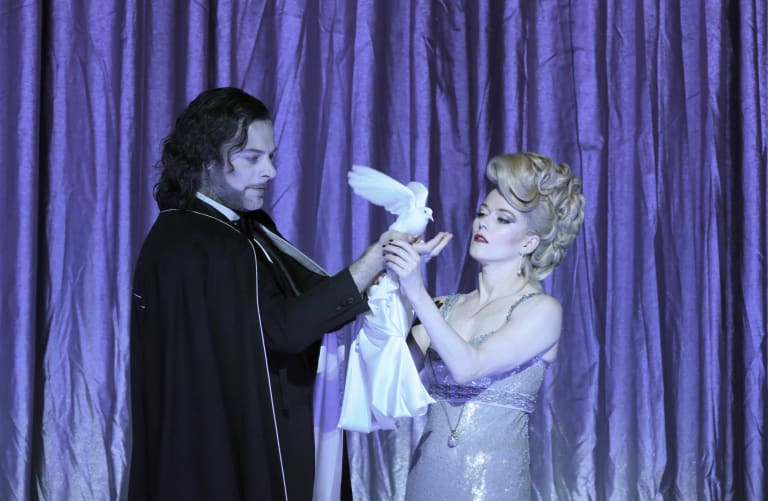 6/27 :
Le Château de Barbe-Bleue
© Vincent Pontet / OnP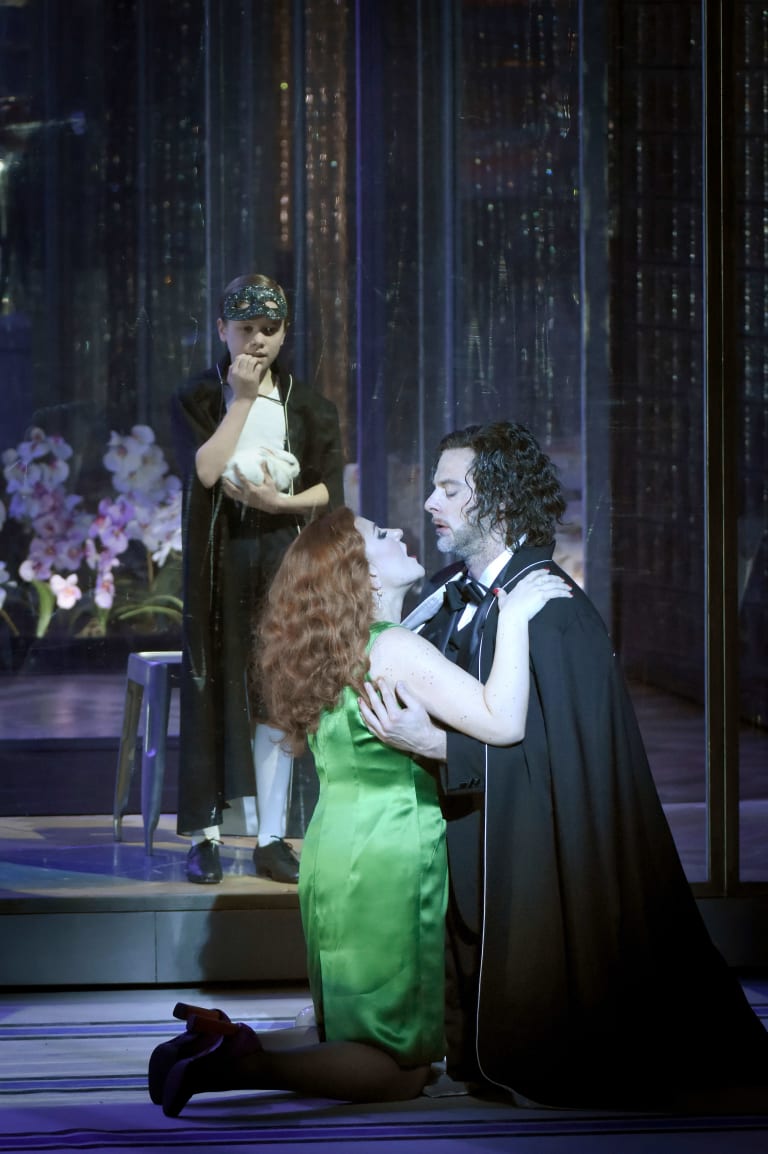 7/27 :
Le Château de Barbe-Bleue
© Vincent Pontet / OnP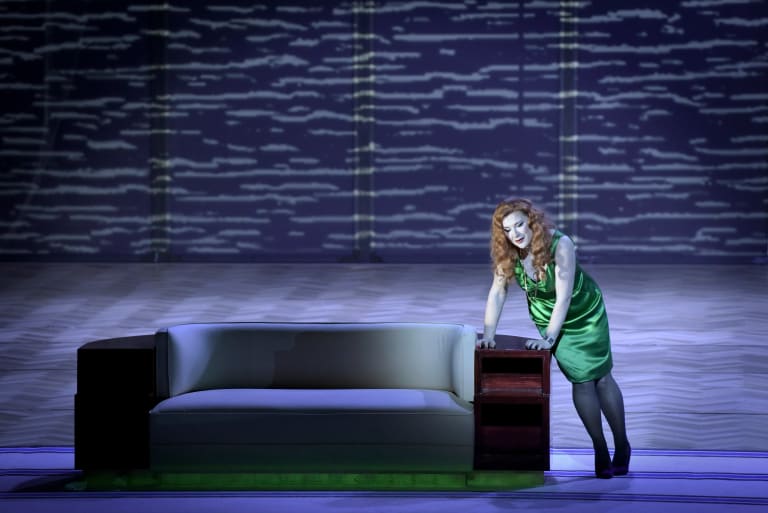 8/27 :
Le Château de Barbe-Bleue
© Vincent Pontet / OnP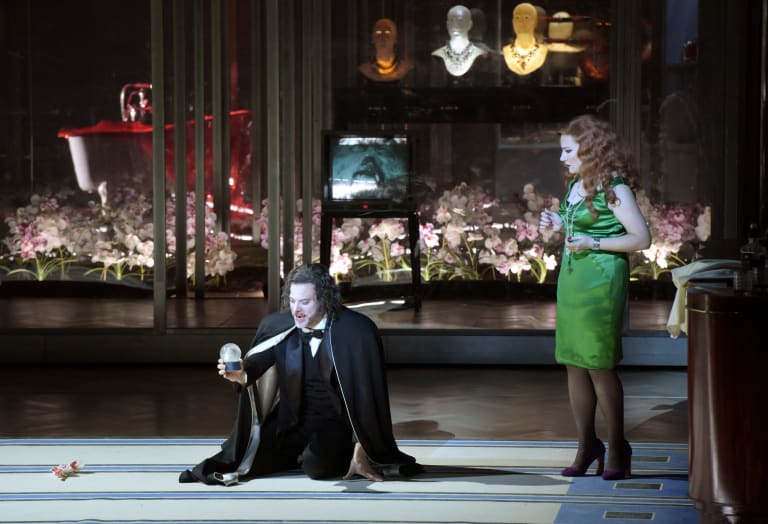 9/27 :
© Vincent Pontet / OnP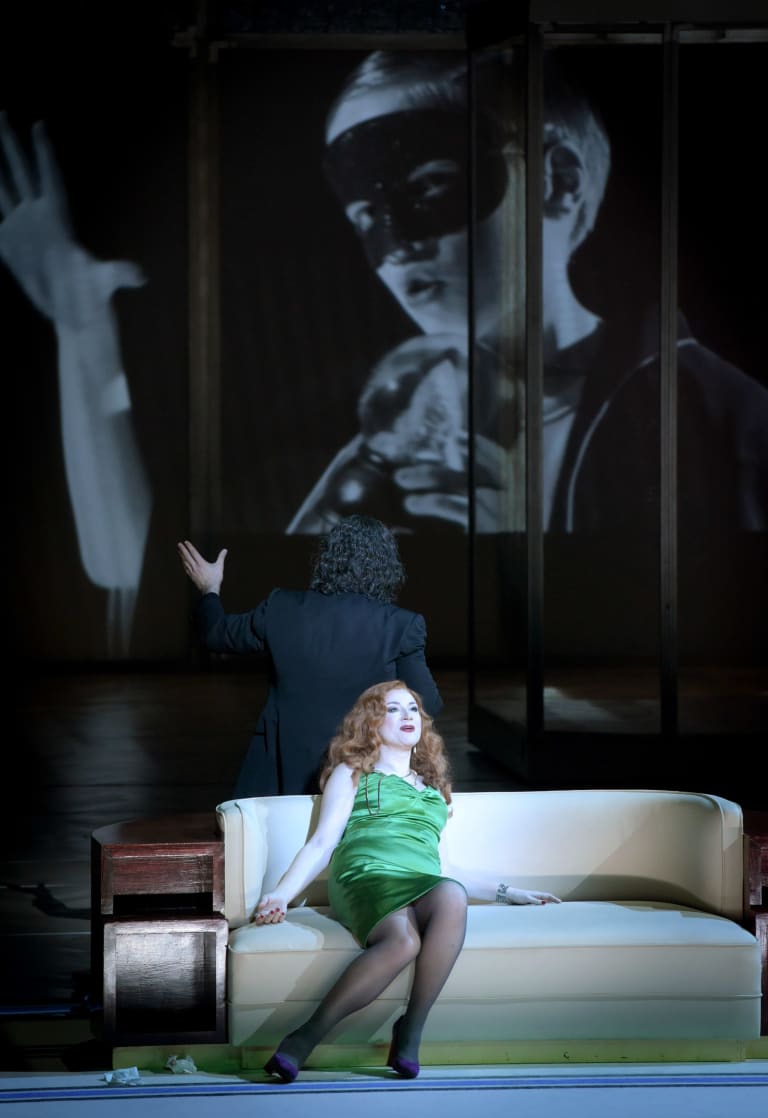 10/27 :
© Vincent Pontet / OnP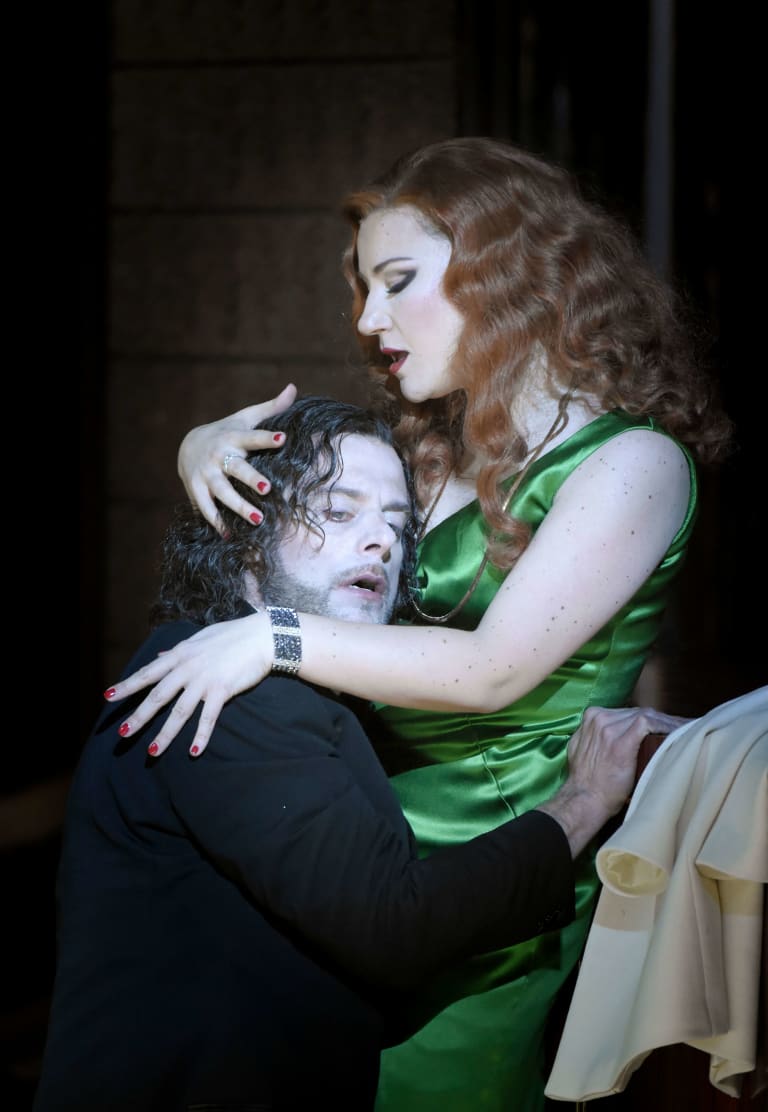 11/27 :
Le Château de Barbe-Bleue
© Vincent Pontet / OnP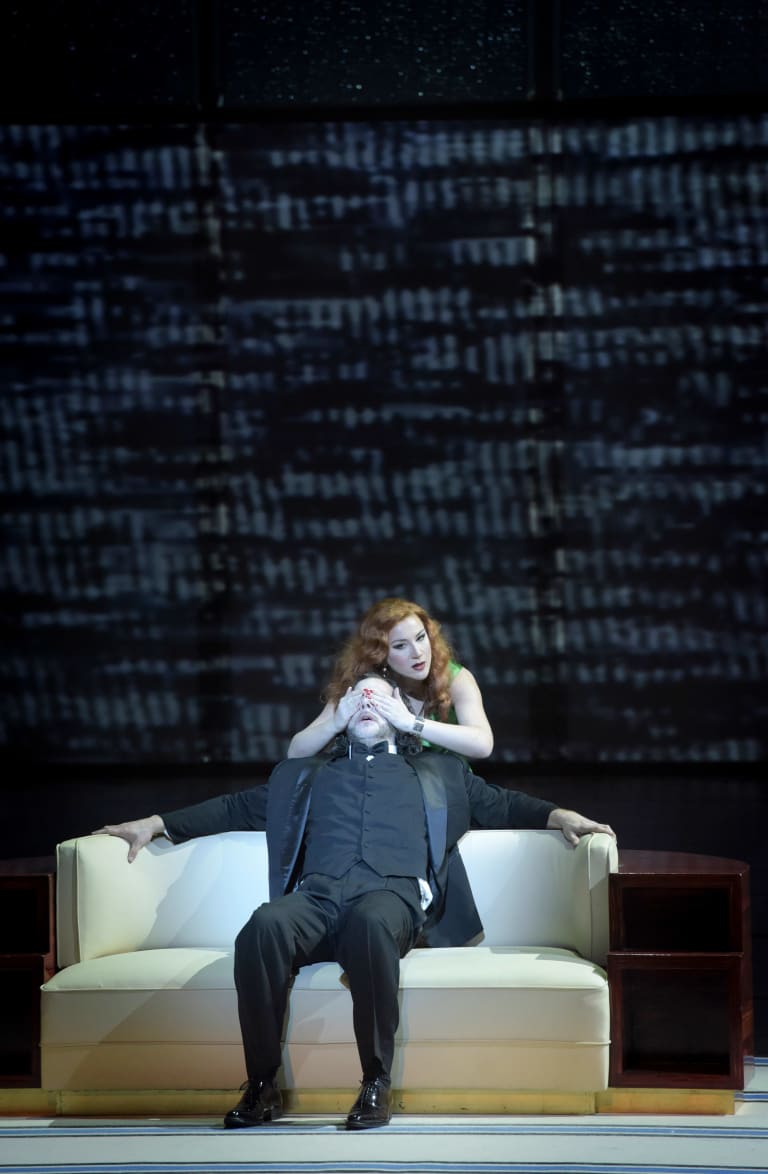 12/27 :
Le Château de Barbe-Bleue
© Vincent Pontet / OnP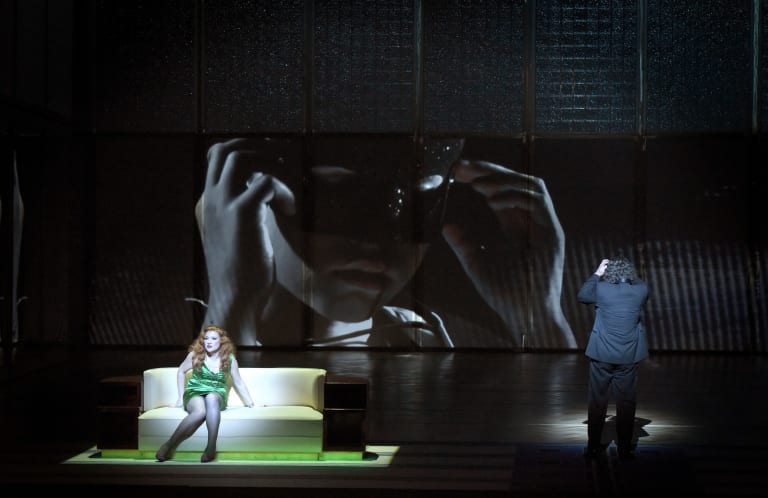 13/27 :
Le Château de Barbe-Bleue
© Vincent Pontet / OnP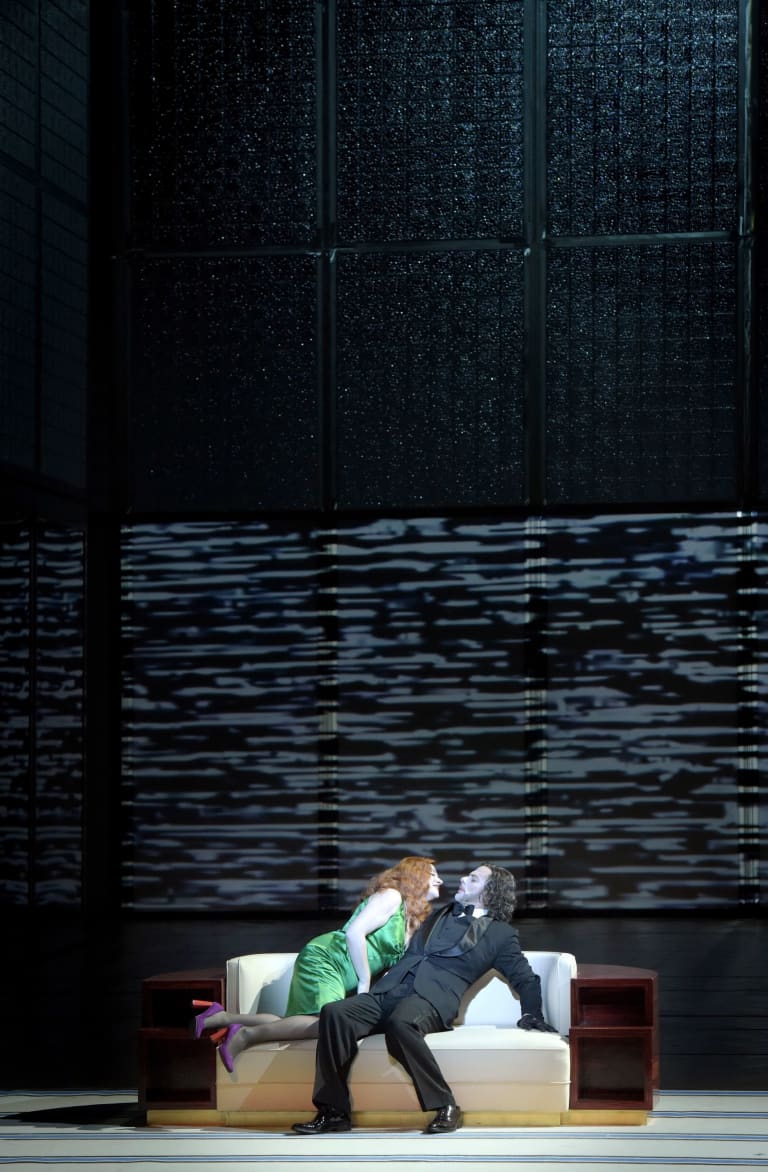 14/27 :
Le Château de Barbe-Bleue
© Vincent Pontet / OnP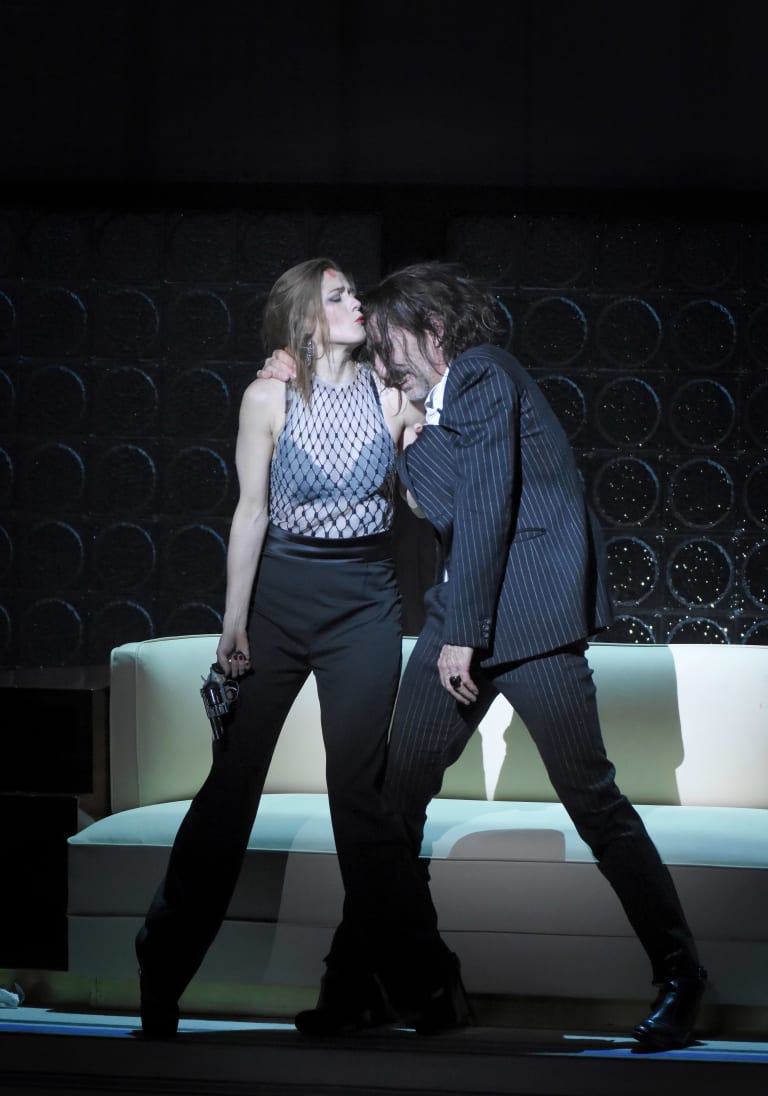 15/27 :
La Voix humaine
© Vincent Pontet / OnP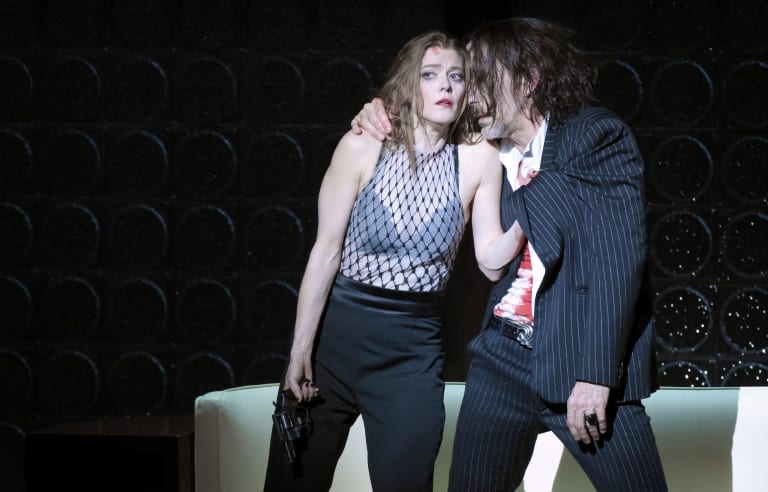 16/27 :
La Voix humaine
© Vincent Pontet / OnP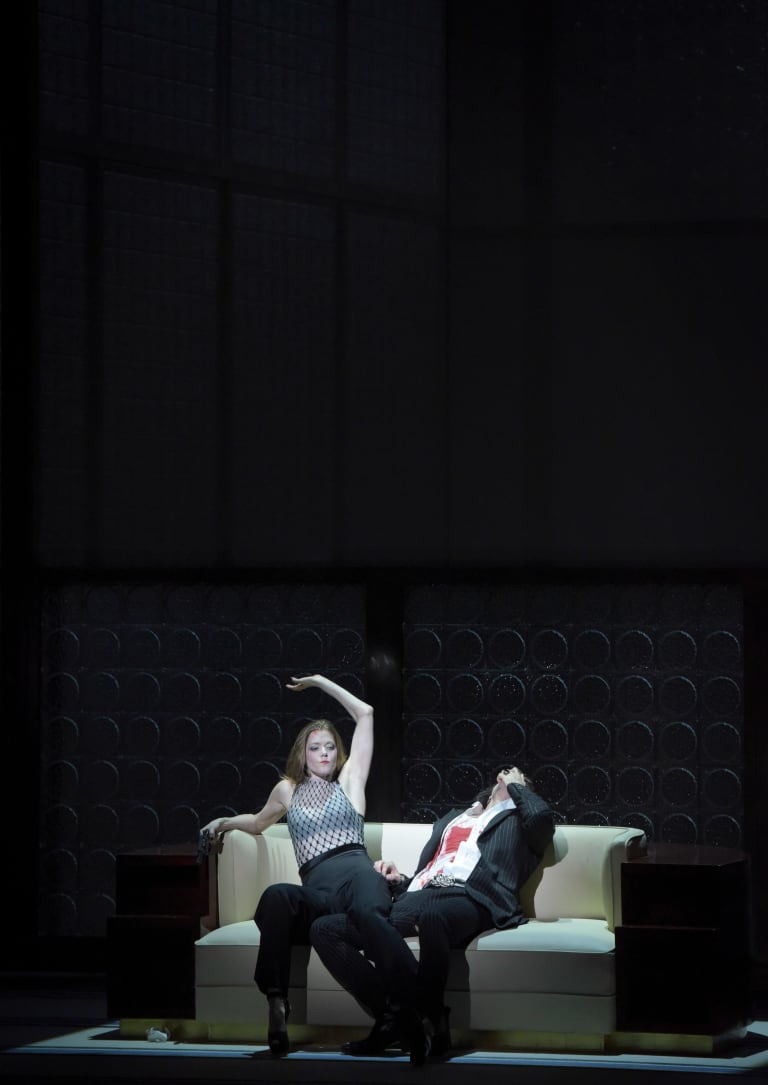 17/27 :
La Voix humaine
© Vincent Pontet / OnP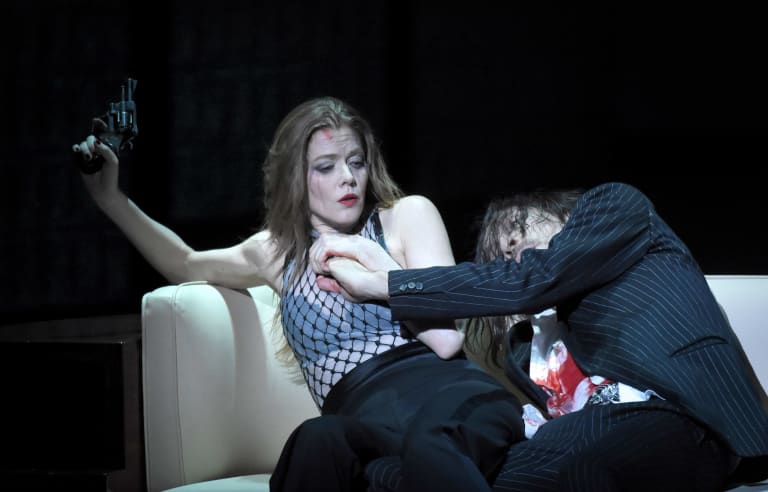 18/27 :
La Voix humaine
© Vincent Pontet / OnP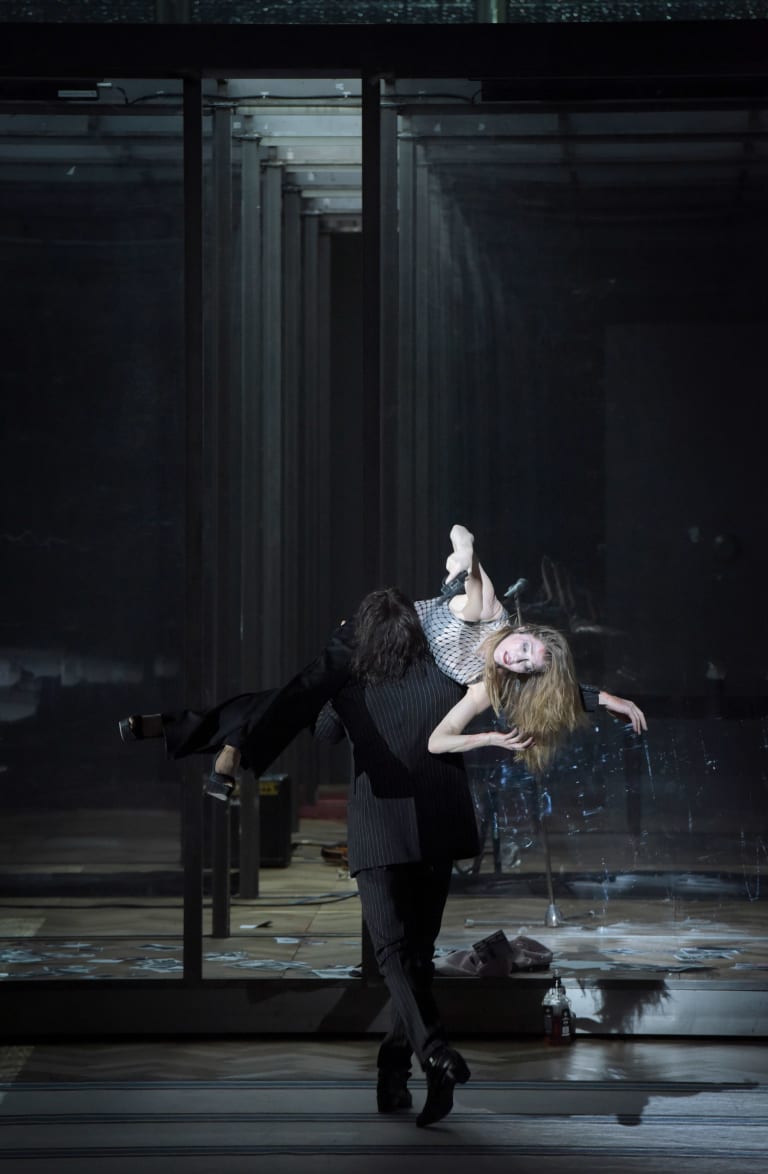 19/27 :
La Voix humaine
© Vincent Pontet / OnP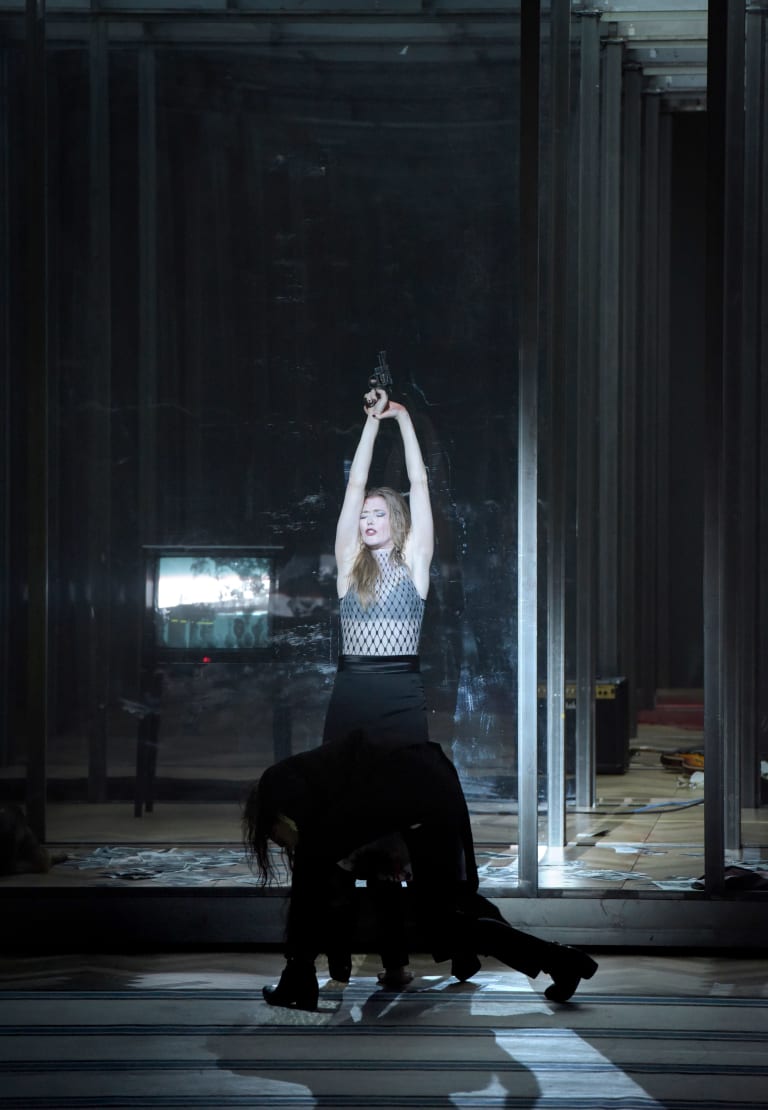 20/27 :
La Voix humaine
© Vincent Pontet / OnP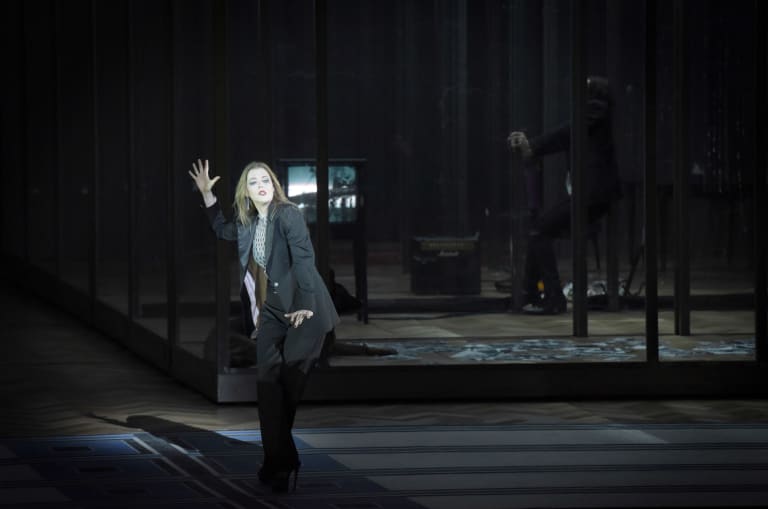 21/27 :
La Voix humaine
© Vincent Pontet / OnP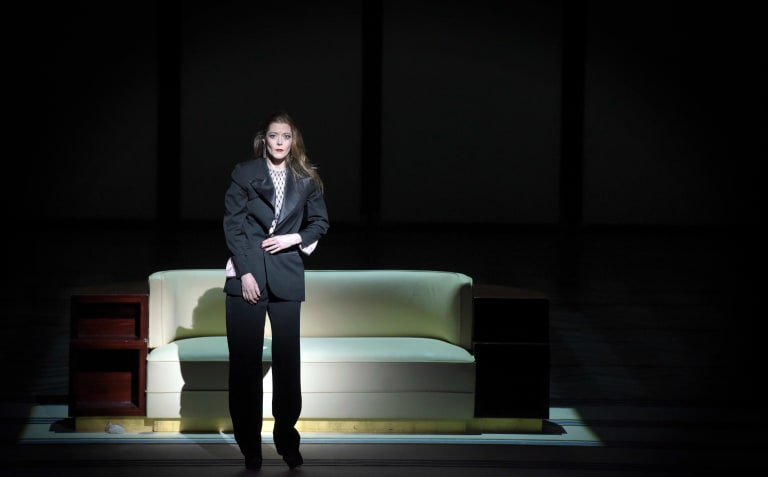 22/27 :
La Voix humaine
© Vincent Pontet / OnP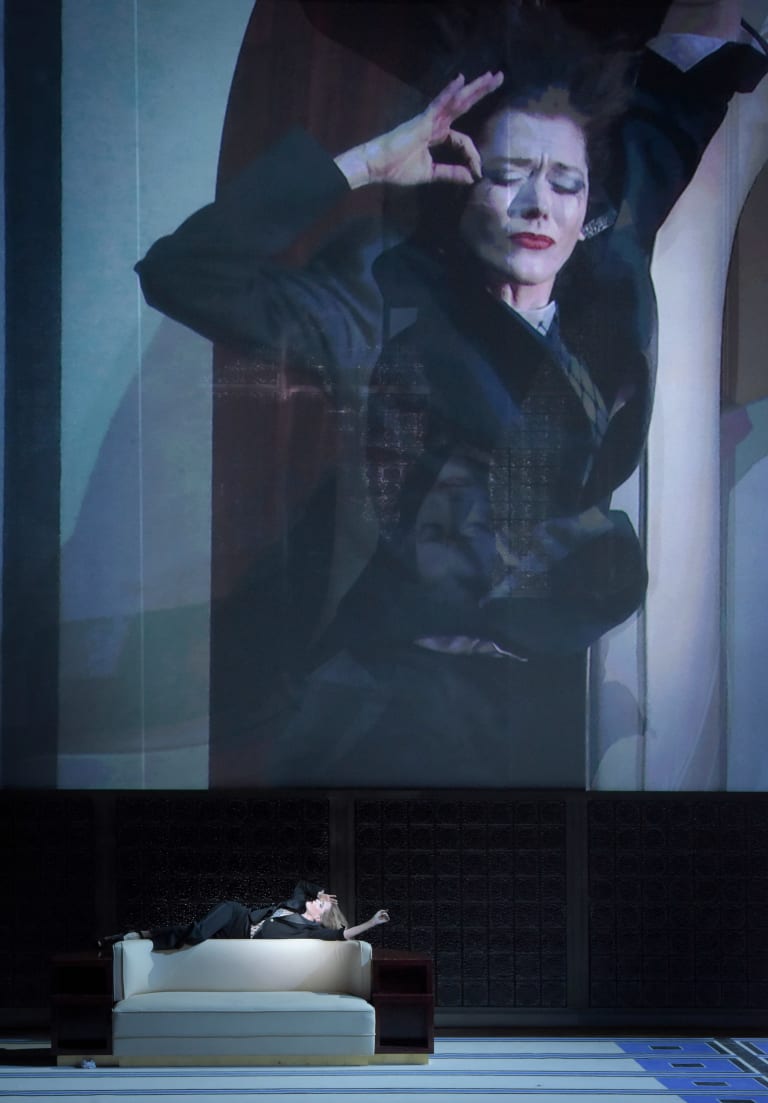 23/27 :
La Voix humaine
© Vincent Pontet / OnP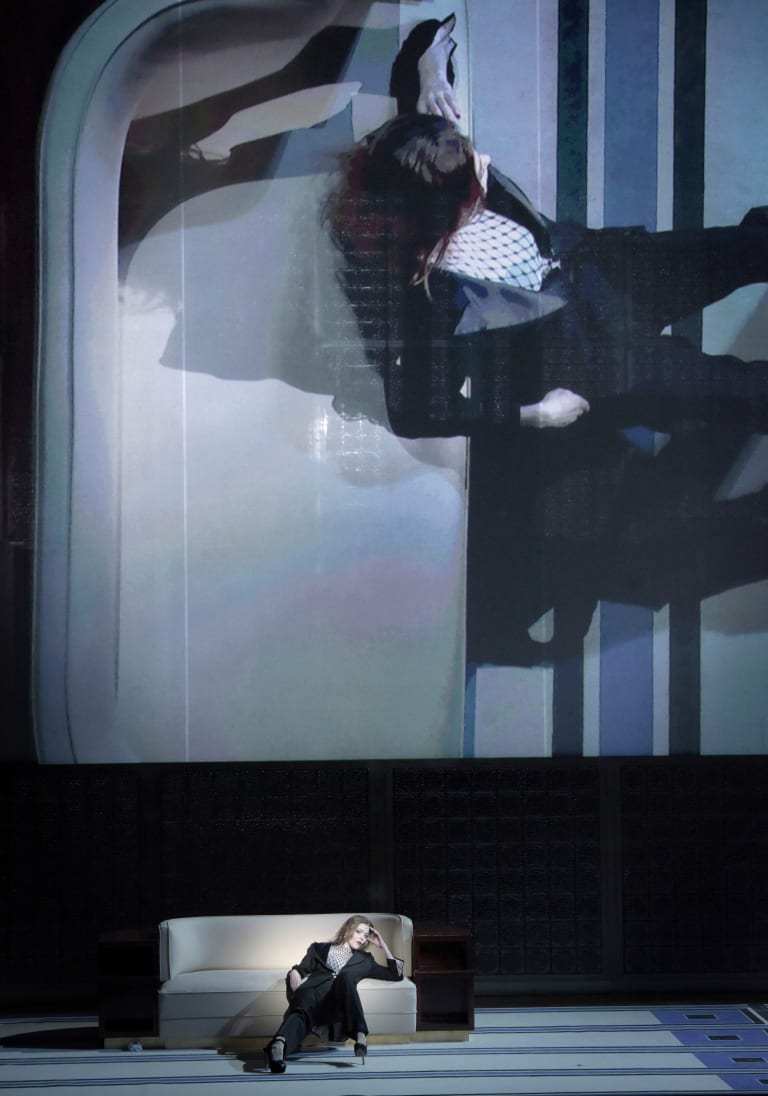 24/27 :
© Vincent Pontet / OnP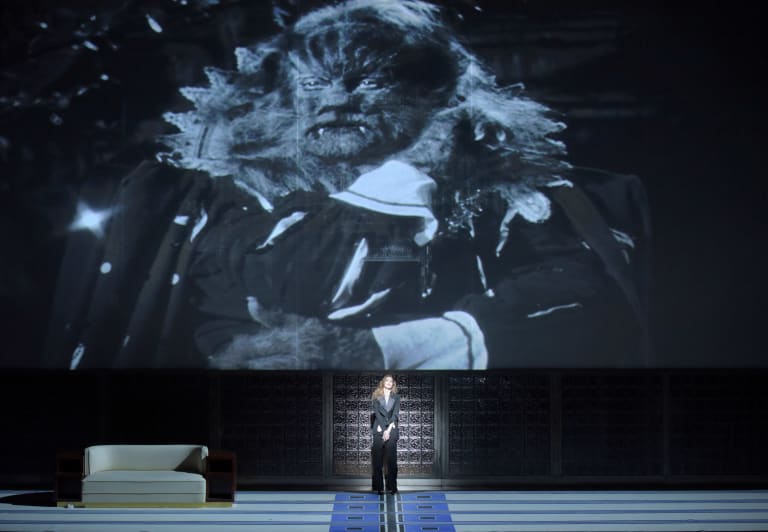 25/27 :
La Voix humaine
© Vincent Pontet / OnP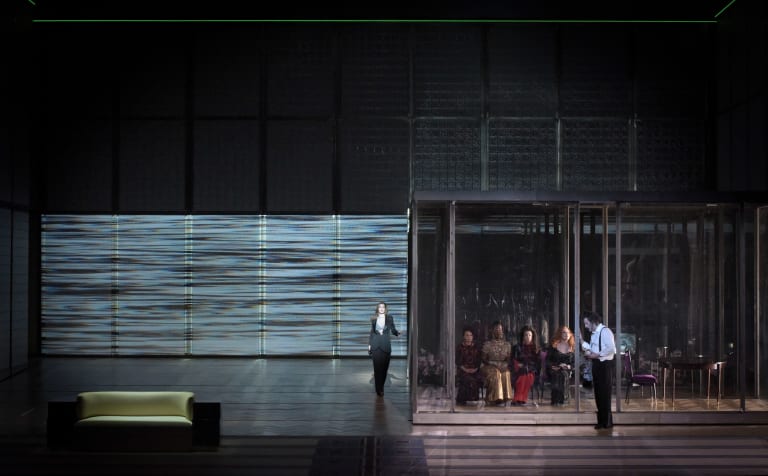 26/27 :
La Voix humaine
© Vincent Pontet / OnP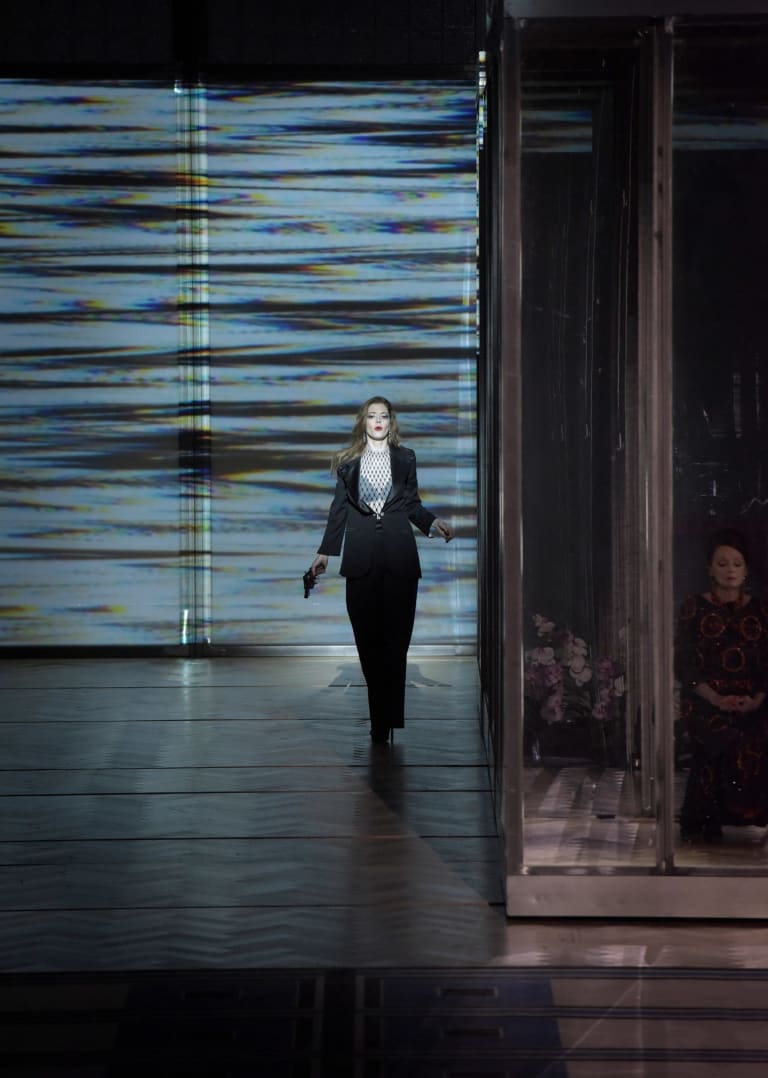 27/27 :
La Voix humaine
© Vincent Pontet / OnP
1/4 :
Lumière sur : Barbara Hannigan
2/4 :
Lumière sur : Les coulisses du Château de Barbe-Bleue / La Voix humaine
3/4 :
Le Château de Barbe-Bleue - Extrait (Ekaterina Gubanova & John Relyea)
4/4 :
La Voix humaine - Extrait (Barbara Hannigan)
Audio clips
Le Château de Barbe-Bleue / La Voix humaine - Béla Bartók / Francis Poulenc
Media coverage
C'est l'opéra au plus haut niveau de fusion entre musique et théâtre.

Le Figaro, Christian Merlin

Dans le Poulenc, Barbara Hannigan, une fois de plus impressionnante de présence et d'intensité dramatique, incarne avec la violence voulue cette femme blessée que Warlikowski fait meurtrière.

Les Echos, Philippe Venturini

Deux sombres univers, mais un magnifique diptyque sur la passion amoureuse qui vous dévore et vous annihile

Culturebox, Lorenzo Ciavarini Azzi