La Ronde
Opera - Production by the Academy Philippe Boesmans
Amphithéâtre Olivier Messiaen - from 02 to 11 November 2017
About
In few words:
Based on Arthur Schnitzler's Reigen (round dance), Philippe Boesmans' work is structured around ten amorous encounters. From the prostitute who opens and closes the round in the manner of a danse macabre, to the disillusioned and cynical aristocrat, destinies cross paths only to go their separate ways. There is no harmony between the protagonists and no permeability between social classes. Lyrical and acerbic, light and voluptuous, the music perfectly espouses the dialogues, slipping into the gaps within the text to bring out the underlying meaning of this violently powerful erotic human comedy. This new production brings together the singers, instrumentalists and craftsmen in residence at the Paris Opera Academy under the artistic direction of Christiane Lutz and the baton of the conductor Jean Deroyer.
Reigen

Opera in ten scenes

After Arthur Schnitzler
In German

Director :

Christiane Lutz

Scenography :

Christian Tabakoff

Costume design :

Natascha Maraval

Lighting design :

Daniel Levy

Dramaturgy :

Stefan Ulrich

Stubenmädchen (La femme de chambre) :

Junger Herr (Le jeune monsieur) :

Junger Frau (La jeune femme) :

Süsses Mädchen (La grisette) :

Sängerin (La cantatrice) :
Whether you're a member of Arop or not, the friends of the Opera can reserve seats for you on all performance dates, including those not yet open for sale and those announced as sold out.
Gallery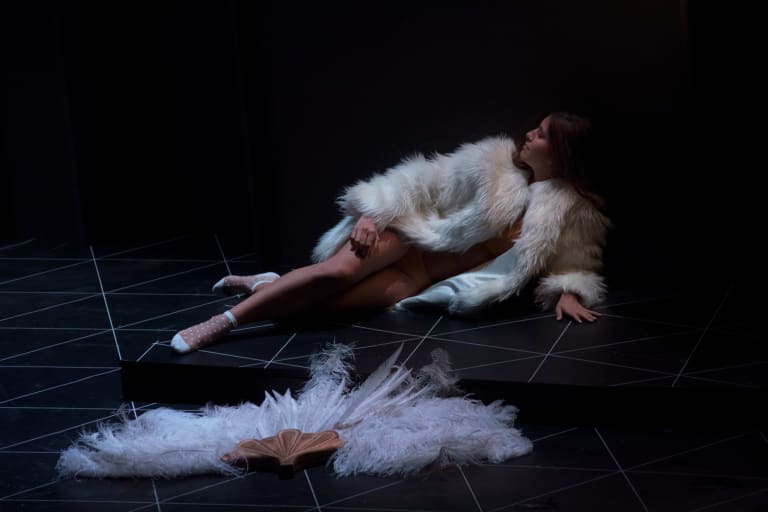 1/13 :
Scène 7 : Farrah El Dibany
© Studio j'adore ce que vous faites ! / OnP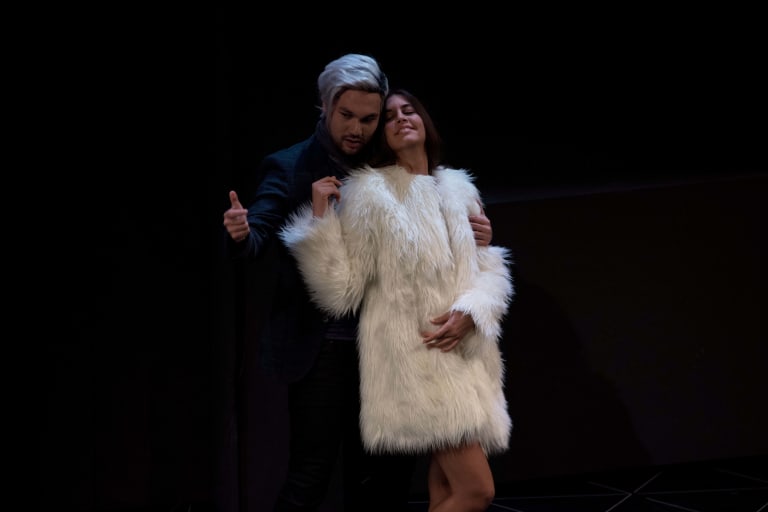 2/13 :
Scène 7 : Jean-François Marras et Farrah El Dibany
© Studio j'adore ce que vous faites ! / OnP
3/13 :
Scène 7 : Jean-François Marras et Farrah El Dibany
© Studio j'adore ce que vous faites ! / OnP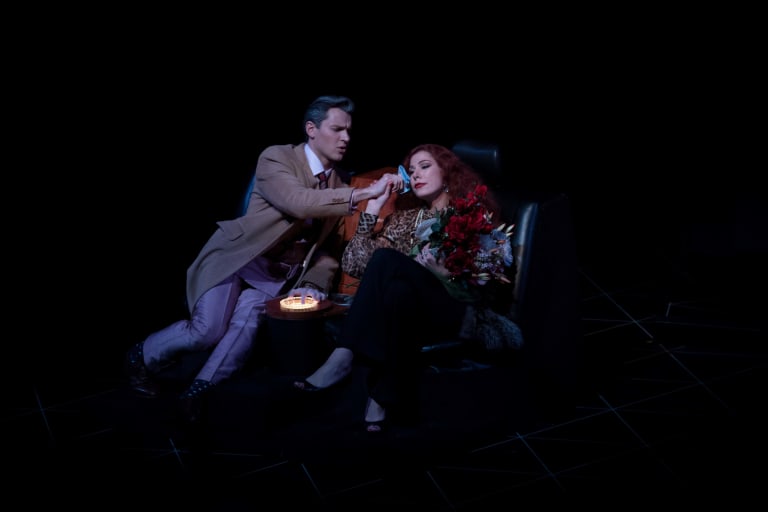 4/13 :
Scène 9 : Danylo Matviienko et Sofija Petrović
© Studio j'adore ce que vous faites ! / OnP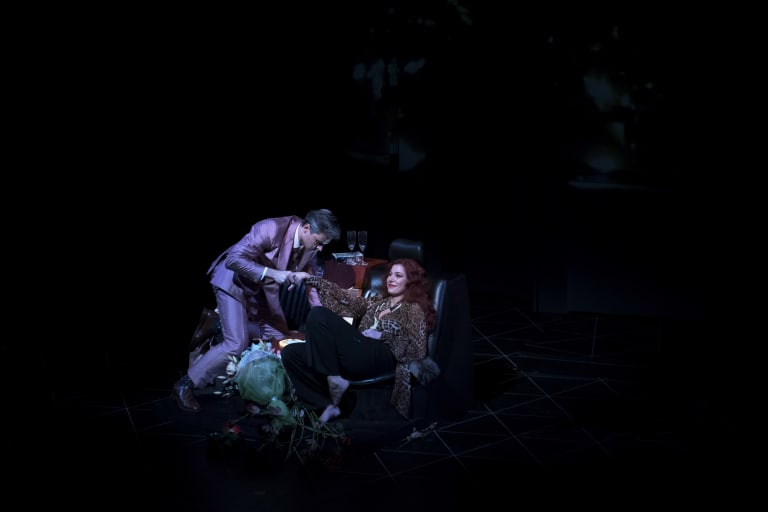 5/13 :
Scène 9 : Danylo Matviienko et Sofija Petrović
© Studio j'adore ce que vous faites ! / OnP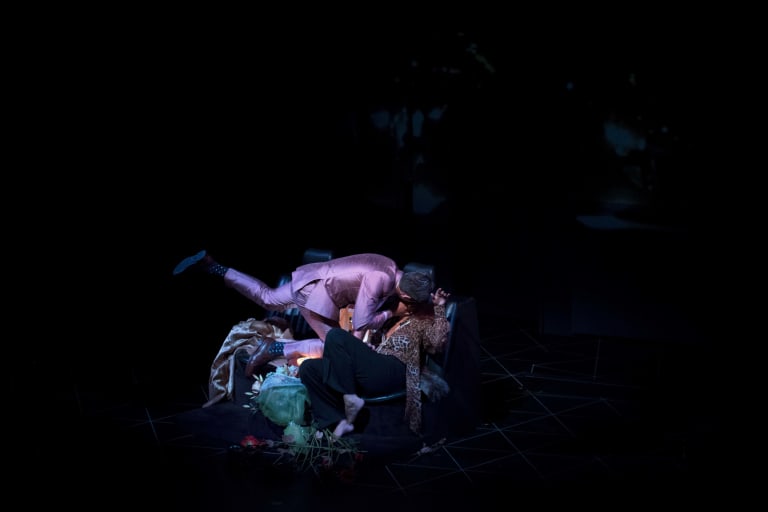 6/13 :
Danylo Matviienko et Sofija Petrović
© Studio j'adore ce que vous faites ! / OnP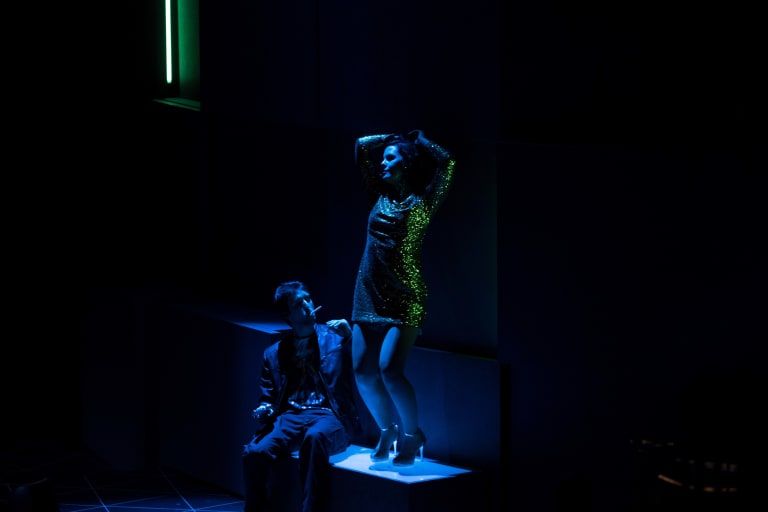 7/13 :
Scène 2, Juan de Dios Mateos et Jeanne Ireland
© Studio j'adore ce que vous faites ! / OnP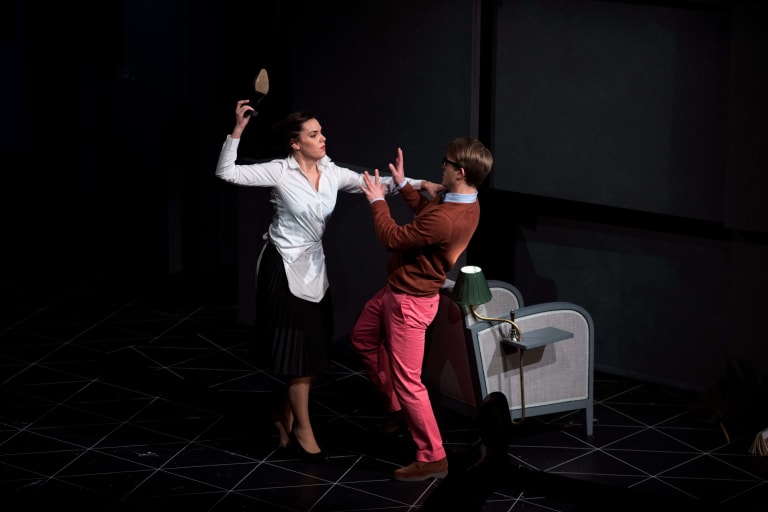 8/13 :
Scène 3, Jeanne Ireland et Maciej Kwaśnikowski
© Studio j'adore ce que vous faites ! / OnP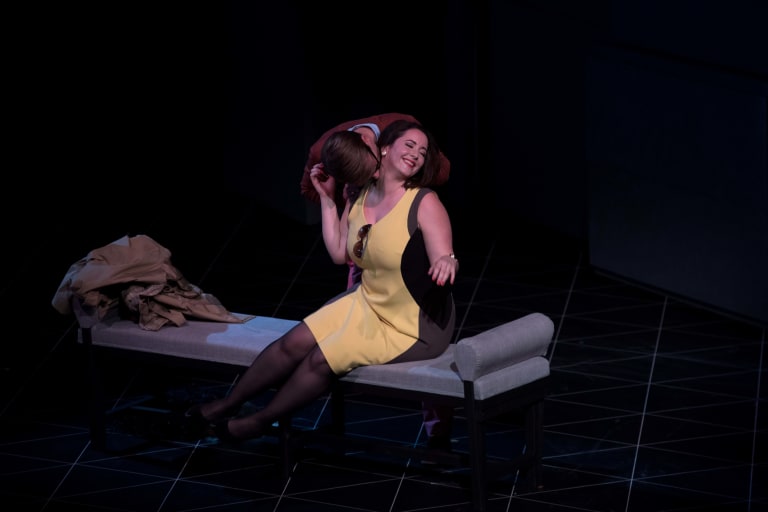 9/13 :
Scène 4, Marianne Croux et Maciej Kwaśnikowski
© Studio j'adore ce que vous faites ! / OnP
10/13 :
Scène 5 : Marianne Croux et Mateusz Hoedt
© Studio j'adore ce que vous faites ! / OnP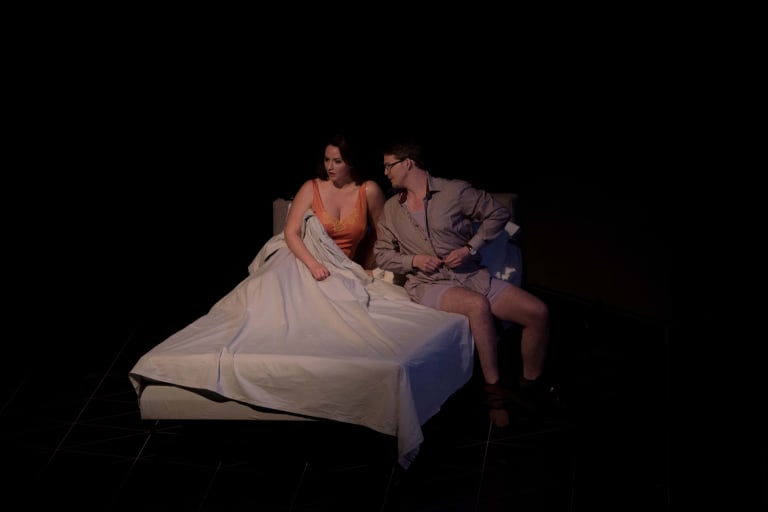 11/13 :
Scène 5 : Marianne Croux et Mateusz Hoedt
© Studio j'adore ce que vous faites ! / OnP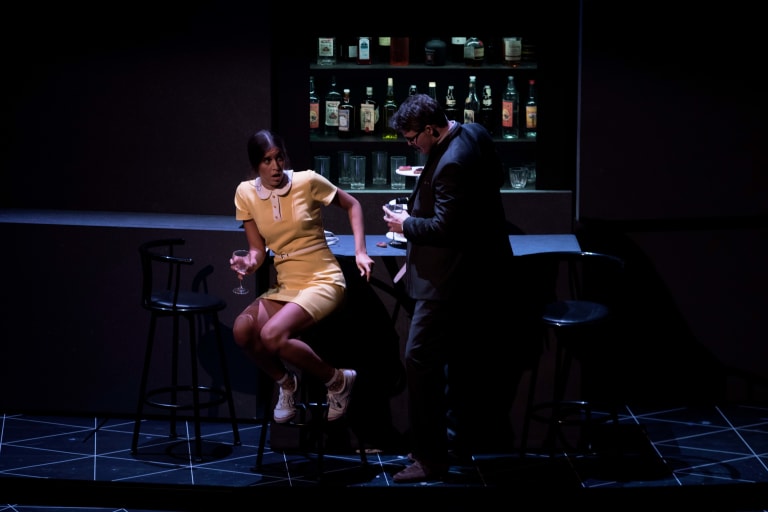 12/13 :
Scène 6 : Farrah El Dibany et Mateusz Hoedt
© Studio j'adore ce que vous faites ! / OnP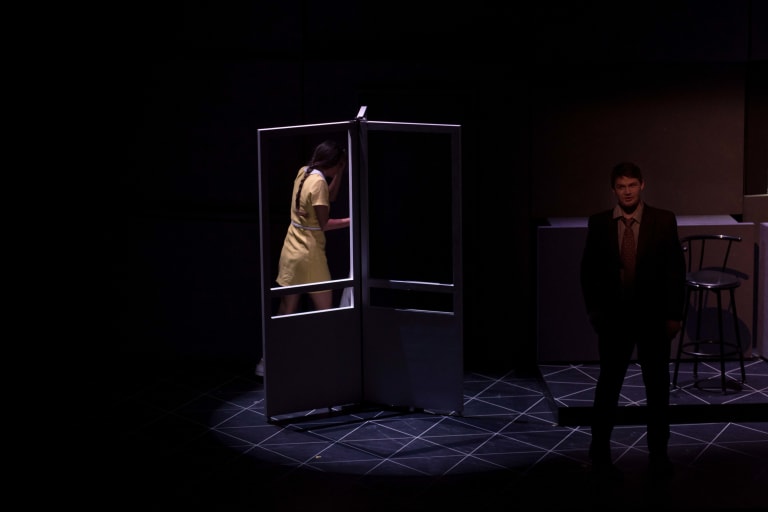 13/13 :
Scène 6 : Farrah El Dibany et Mateusz Hoedt
© Studio j'adore ce que vous faites ! / OnP
Audio clips
La Ronde - Philippe Boesmans / Fabrizio Cassol
— By In partnership with France Musique
About the work
Music always speaks louder than words