Tosca
Opera Giacomo Puccini
Opéra Bastille - from 17 September to 18 October 2016
About
In few words:
"These rivals of the Madonna have a whiff of sulphur about them."  

Il Sagrestano, Acte I

How was it that when Sardou's drama was transformed into an opera it became the very symbol of operatic art? Is it because Tosca portrays a singer whose jealousy has a fatal bearing on the destiny of her lover? Is it because Puccini's music floods the play, highlighting the sensuality and the subtlety of its eponymous heroine? Or is it ultimately because, from the moment the curtain rises to the heroine's final fall, Tosca advances towards the final tragedy with the relentless efficiency of a perfectly regulated machine? The remarkable theatrical director Pierre Audi treats Puccini's opera to a production that reflects the dimensions of the score: a Pasolinian landscape overshadowed by a gigantic cross symbolising the collusion between those who oppress in the name of the church and their political counterparts. The work is performed by an impressive cast including Anja Harteros, Marcelo Álvarez and Bryn Terfel.
Tosca

Melodramma in three acts (1900)

After Victorien Sardou


Libretto :

Giuseppe Giacosa

Luigi Illica - D'après Victorien Sardou
Whether you're a member of Arop or not, the friends of the Opera can reserve seats for you on all performance dates, including those not yet open for sale and those announced as sold out.
Gallery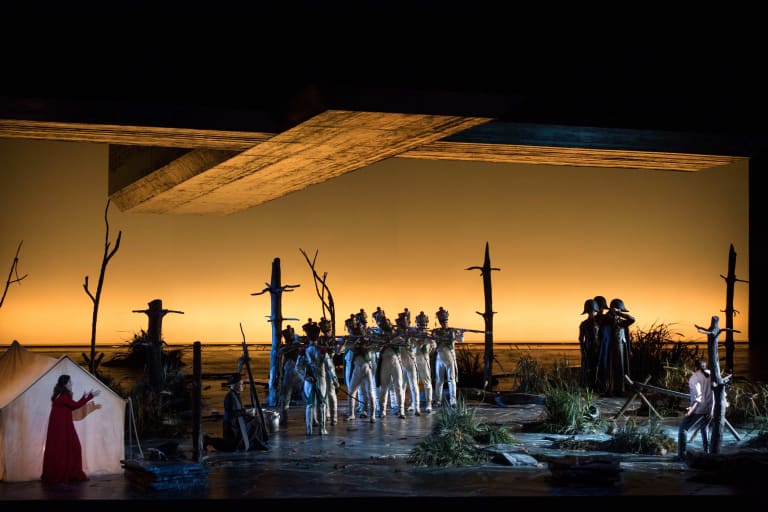 1/13 :
© Elisa Haberer / OnP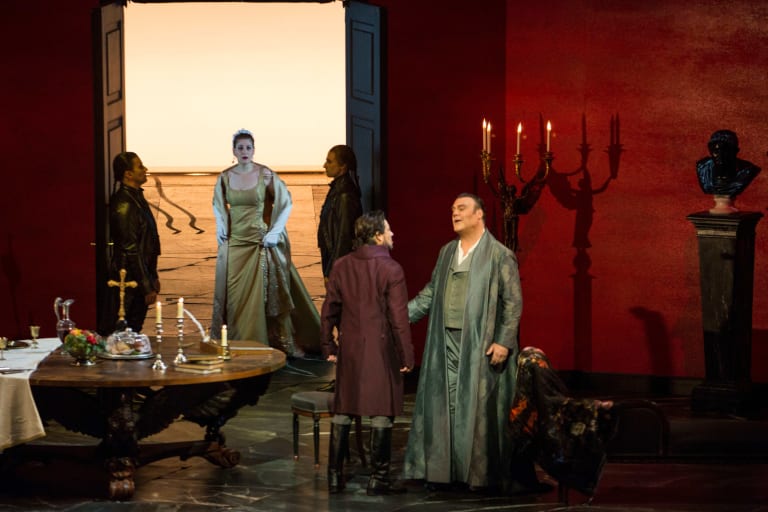 2/13 :
© Elisa Haberer / OnP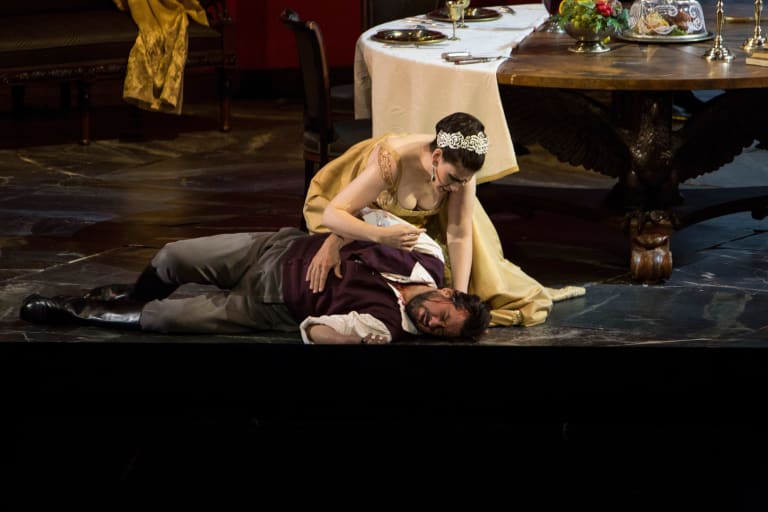 3/13 :
© Elisa Haberer / OnP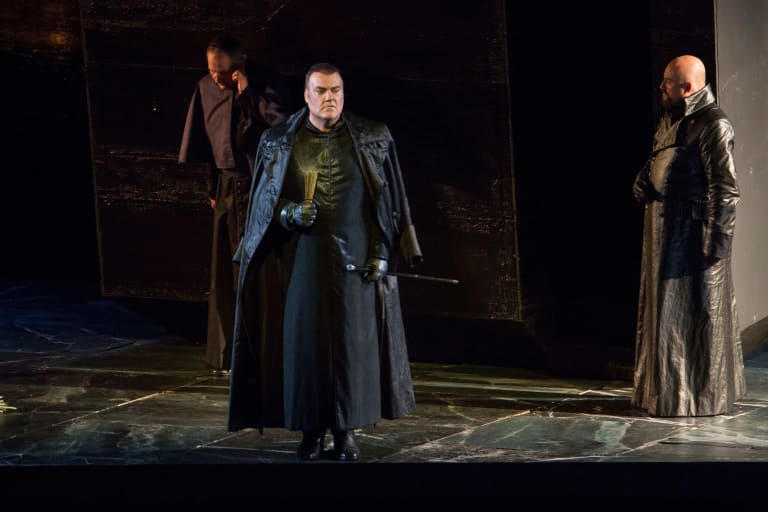 4/13 :
© Elisa Haberer / OnP
5/13 :
© Elisa Haberer / OnP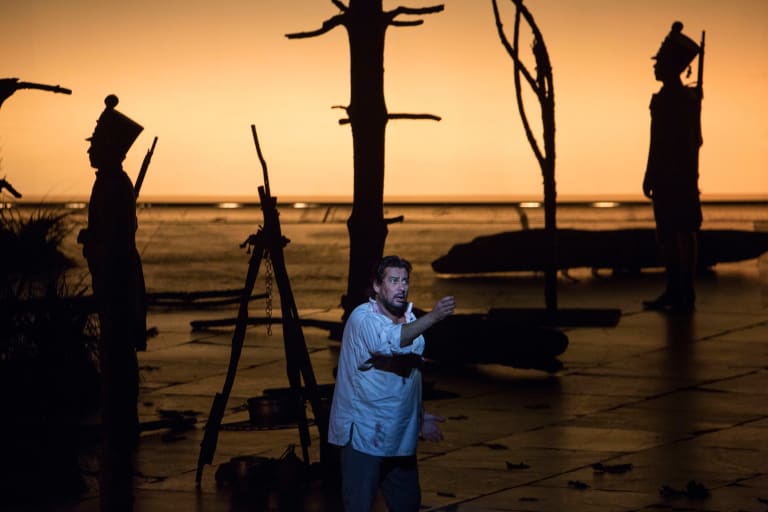 6/13 :
© Elisa Haberer / OnP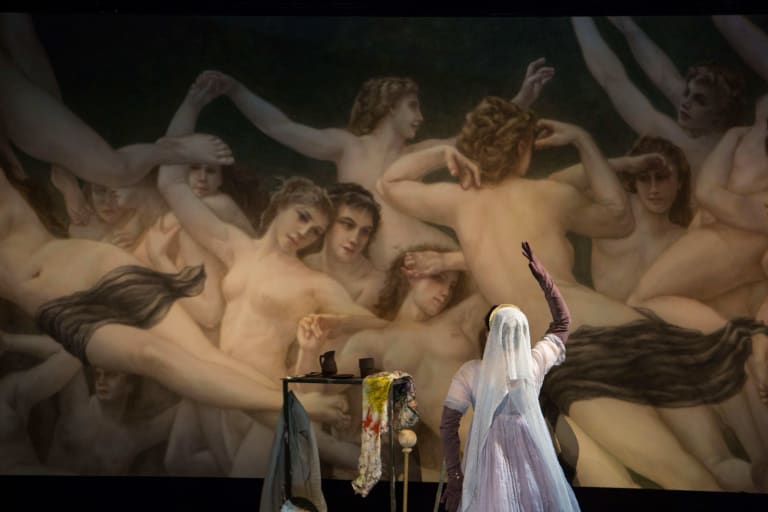 7/13 :
© Elisa Haberer / OnP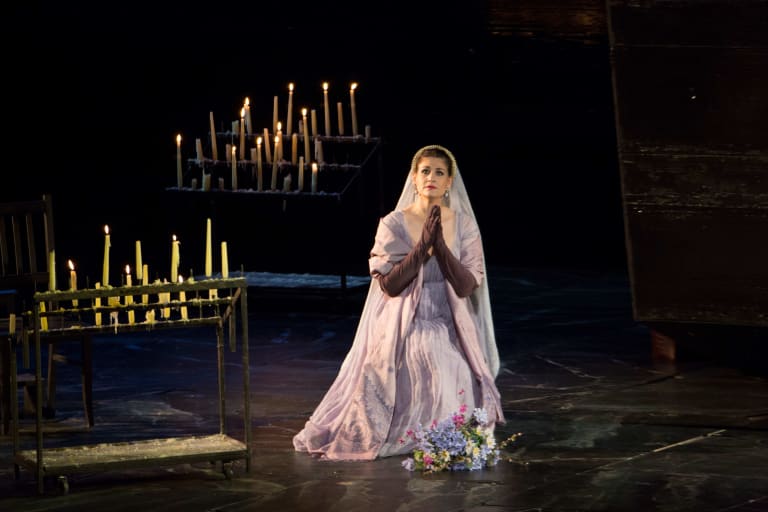 8/13 :
© Elisa Haberer / OnP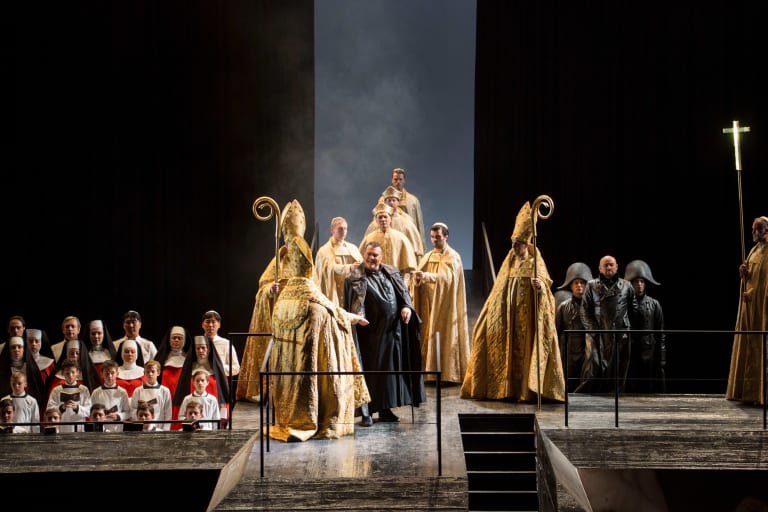 9/13 :
© Elisa Haberer / OnP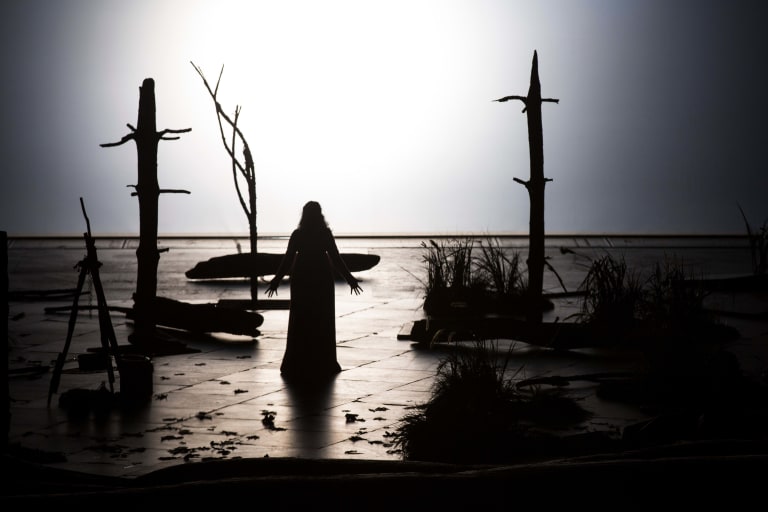 10/13 :
© Elisa Haberer / OnP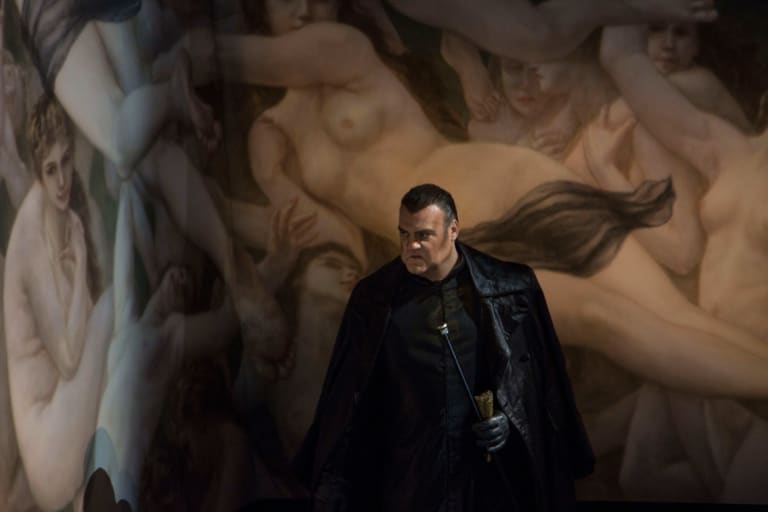 11/13 :
© Elisa Haberer / OnP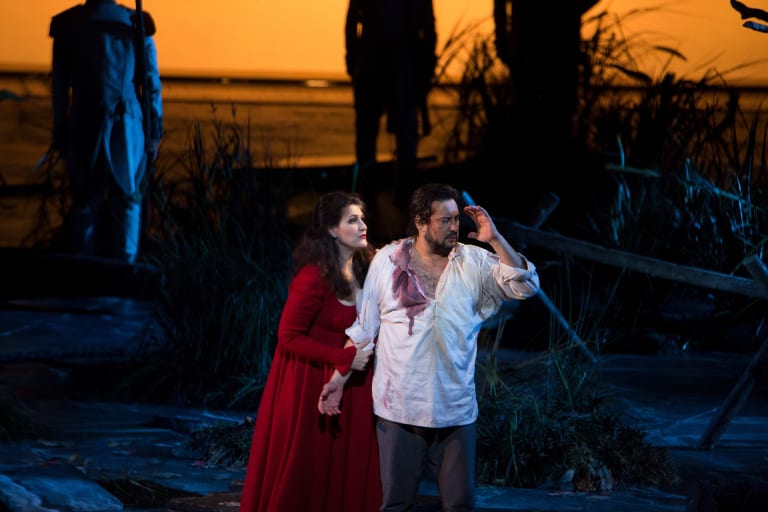 12/13 :
© Elisa Haberer / OnP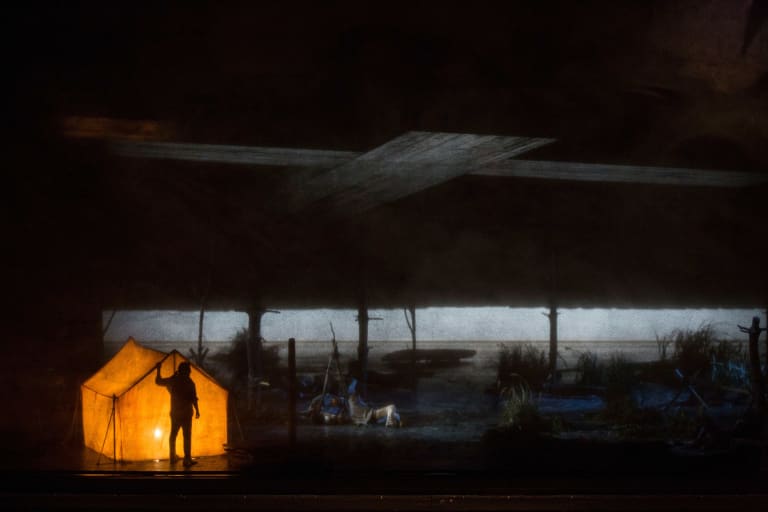 13/13 :
© Elisa Haberer / OnP
Audio clips
Tosca - Giacomo Puccini
— By In partnership with France Musique
About the work
Anja Harteros sings Tosca

By Octave
Partners

Audio-description on 3, 6 9 oct. 2016