Palais Garnier - from 04 to 16 July 2016
About
In few words:
"I like to make uncertain what takes place on stage and to extend what I call the poetry of disappearance.
- William Forsythe"
A regular collaborator at the Paris Opera for almost thirty years, William Forsythe returns to the stage of the Palais Garnier with three ballets. First performed in 1996, Approximate Sonata is a series of pas de deux, a dazzling and virtuoso reinterpretation of classical vocabulary in a minimalist scenography, sculpted by sophisticated light effects devised by the choreographer himself. Thom Willems has prepared a new version of the original score for this revival. William Forsythe also used music by Thom Willems for Of Any If And, created in 1995 for the Frankfurt Ballet and which is entering the Paris Opera's repertoire today. In his perpetual quest for innovation, the choreographer has devised an extremely technically demanding duet, this time by introducing words. Enigmatic words uttered by two performers from the rear of the stage; words projected intermittently on the black background of various screens.
In each work, his command of space and consummate knowledge of the most academic neoclassical dance forms allow him to deconstruct and transcend the language of dance to offer us a resolutely modern vision. Now, with that same energy and quest for perfection, William Forsythe is presenting another new work specially created for the dancers of the Paris Opera Ballet, this time with a new musical collaborator: the British composer James Blake.
Of Any If And

New to the repertoire

Approximate Sonata

New version

Monday 04 July 2016 at 19:30

Monday 04 July 2016 at 19:30
Tuesday 05 July 2016 at 19:30
Wednesday 06 July 2016 at 19:30
Thursday 07 July 2016 at 20:30
Friday 08 July 2016 at 19:30
Saturday 09 July 2016 at 19:30
Monday 11 July 2016 at 19:30
Tuesday 12 July 2016 at 19:30
Wednesday 13 July 2016 at 19:30
Friday 15 July 2016 at 19:30
Saturday 16 July 2016 at 19:30

Latest update 11 July 2016, cast is likely to change.
Whether you're a member of Arop or not, the friends of the Opera can reserve seats for you on all performance dates, including those not yet open for sale and those announced as sold out.
Gallery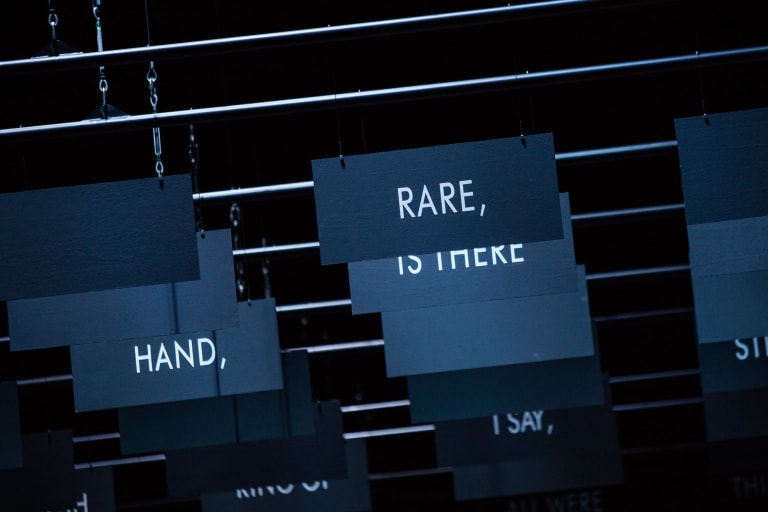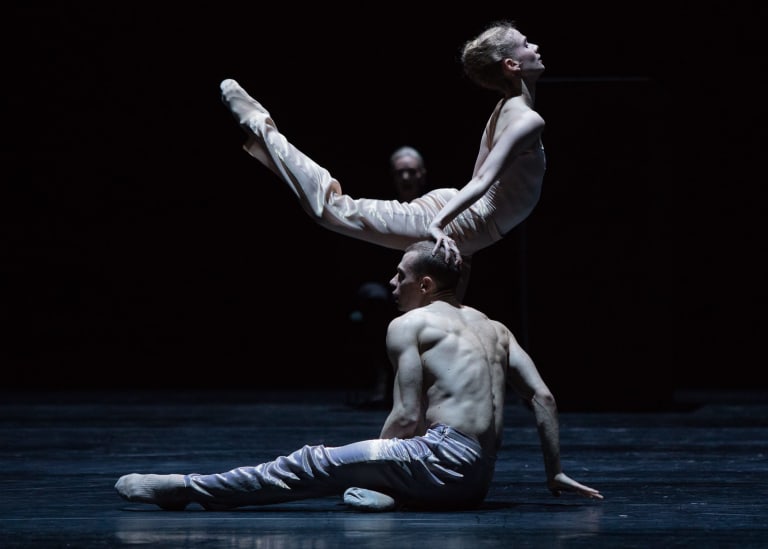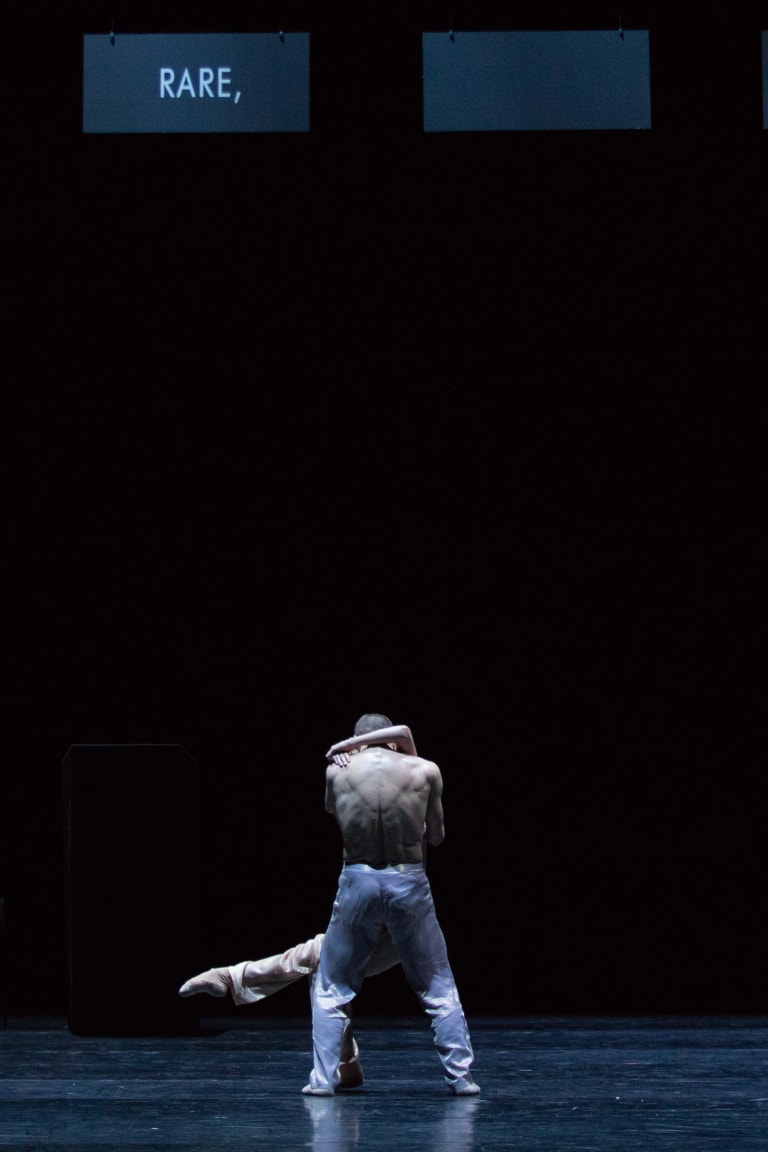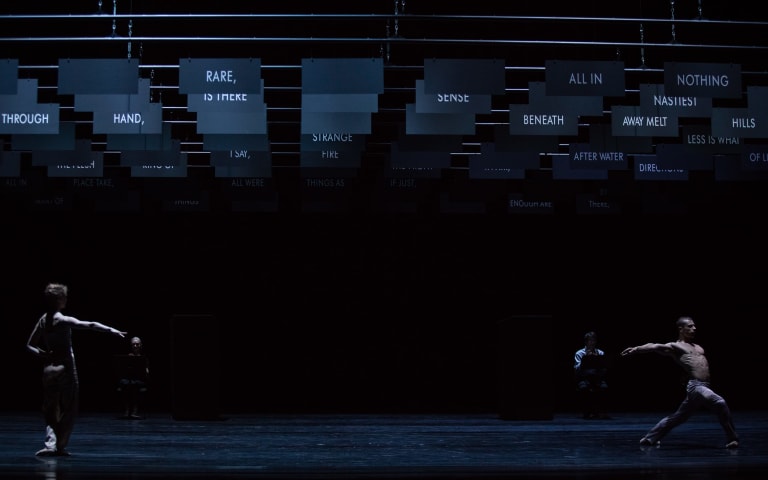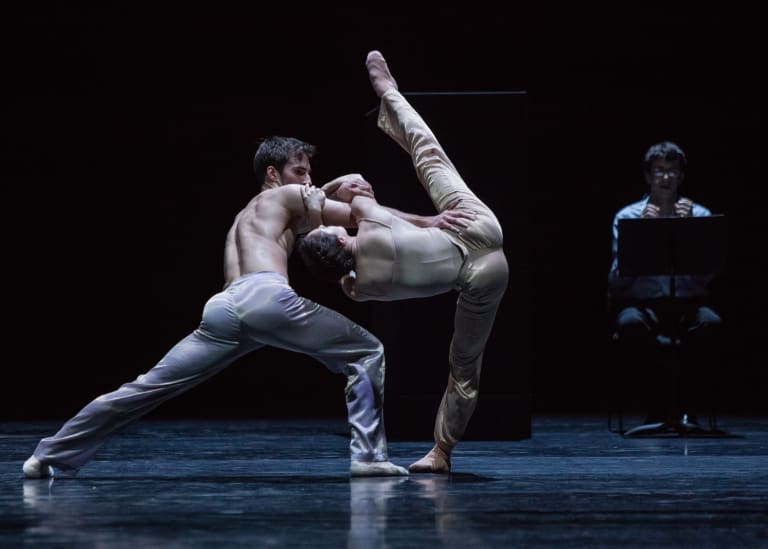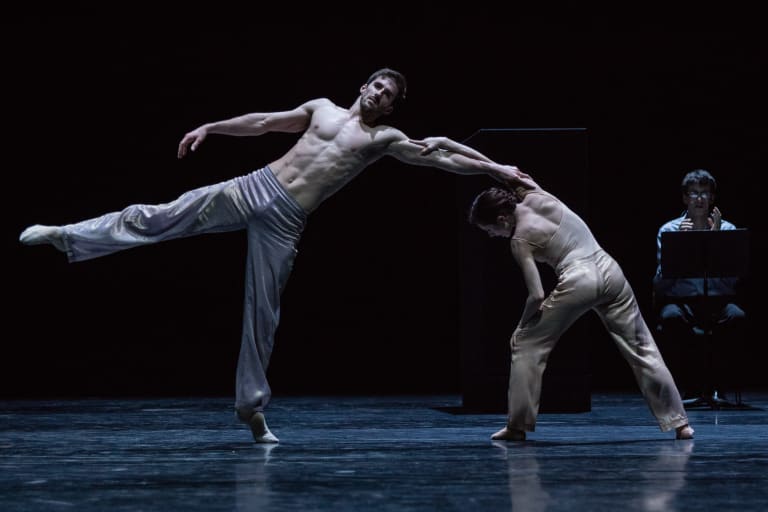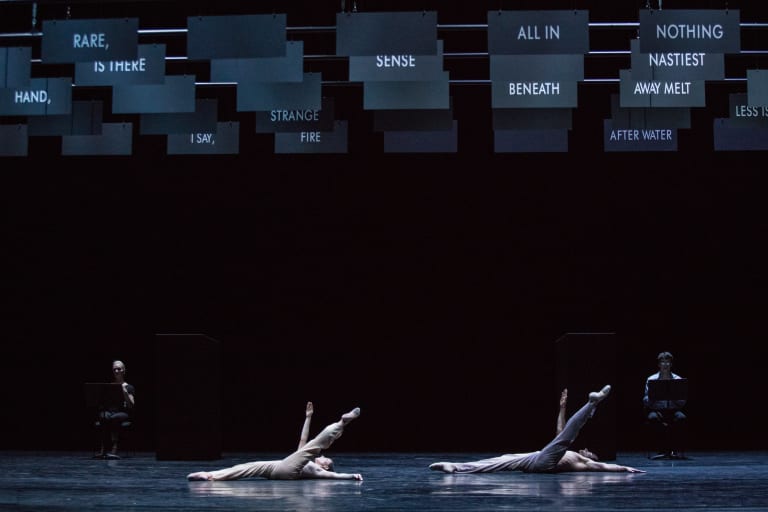 Videos clips
Blake Works de William Forsythe - Teaser
Audio clips
William Forsythe - Thom Willems / James Blake
Backstage
Article

The Technicolor Ghost

Podcast

Podcast William Forsythe

Article

Arts and performance
Article
The Technicolor Ghost
A portrait of James Blake
08'
The 2015/16 Ballet season closes with an evening conceived by the American choreographer William Forsythe, a regular guest at the Paris Opera for more than thirty years now. From July 4 through July 16, 2016, audiences will have a chance to discover two of his seminal works, Of Any If And which is making its entry into the repertoire and a new, reworked version of Approximate Sonata. He is also offering a brand-new work based on seven songs from the latest album of the English prodigy James Blake, The Colour In Anything. Blake Works I marks the beginning of his collaboration with the musician, whose subversive use of pop reflects the choreographer's own experimentations with the vocabulary of classical ballet. A portrait.

---
Bedroom Dubstep
In 2010, a music student from Goldsmiths College in London, his large frame bent over his synthesizer, composed and produced three EPs in the makeshift studio he had set up in his bedroom: The Bells Sketch, CMYK and Klavierwerke. These three works, each with its own very different style, heralded a multiplicity of musical worlds: cyan, magenta, yellow and black. The young man composed adagiettos of dance music borrowing as much from R&B as from the sound effects of video games. That winter, James Blake took the "indie" music world by storm. His third opus leans towards minimalist sobriety whilst exploring the intimate relationship between the piano and voice. The piece entitled Klavierwerke is suggestive of lieder that have embraced the sounds of 21st Century dubstep. The title of the EP is a reference to the piano works of Bach, Beethoven and Brahms. It is to the latter of the three that James Blake owes his sombre romanticism, expressing a modern-day melancholia whose reduced fieriness is made up for by turmoil and grace. And yet, the piece is also a homage to Berlin's underground scene, itself a crucible of innovation in the field of dance music. James Blake experiments, alternates and juxtaposes layers of electro with moments that see the gradual suppression of sound into silence. A new sound is born.

A traveller above a frozen sea
James Blake's music is best listened to with headphones clasped tightly over the ears in order to to penetrate the myriad of interwoven beats and enjoy the luminous bursts which catch us by surprise like unexpected clearings in a forest. His first eponymous album in 2011 affirmed his original approach to composition, with a strict use of subtraction reminiscent of William Forsythe's "Poetry of disappearance". On first hearing the album, the artist's record label is said to have thought it was merely in the conception stage. Indeed, James Blake cultivates imbalance, sometimes with yawning crotchet rests and abrupt endings. The use of silence disconcerts and leaves the listener hanging at the musician's fingertips. He makes less use of samples, his voice comes to the forefront yet often remains robotic, having been processed by a vocoder (also called an auto-tune) particularly, in the hypnotic ballads "Lindisfarne I and II" where the manner in which he juxtaposes the vocal lines is evocative of gospel. The icy spaces he creates and his chiaroscuro voice are reminiscent of the pared-down scenographies of Forsythe's ballets, in which the interplay of light slices up the visible. James Blake's music is similar to the picture of his face on the album cover: indiscernible, evaporating. His productions are not yet tailor-made for success; the cathartic pleasure of the listener is deferred, confiscated. Like a confession, the title "I Never Learnt to Share" affirms ad infinitum this only child syndrome. This penchant for the unfinished—sometimes present in his productions—goes hand in hand with his writing and the vulnerability with which he admits his helplessness and his weaknesses. Through his words, James Blake sketches the portrait of an anti-hero, a sublime misfit who has managed to charm an entire generation across the Channel.

Exposed/exploded solitude
The post-adolescent loner emerged from the underground to sign with a major label and produce his second studio album in 2013. It was with a heart truly marked by the discovery of love that the young Englishman cultivated Overgrown, whilst managing to avoid locking himself into the posture of a crooner. If the piano remains the staunchest ally of this Erik Satie fan, he remains true to his electronic roots with deftly orchestrated surges and tortuously demanding productions. James Blake's powerful voice opens up and pervades us with a soul-like warmth and tragic, heart-rending falsettos. Step by step he positions song at the very heart of his work and, for the first time, it earns him a hit with "Retrograde". Overgrown boasts songs with an anthem-like power without ever yielding to the superficial: each track is a node of disassembled beauty which seems to retain a trace of the intrinsic pain of perfectionist James Blake's creative process. Some reproach the doleful singer-songwriter for an overabundance of seriousness or gloom. The album is nonetheless awarded the prestigious Mercury Prize even though its author is barely twenty-five years old.
James Blake's contemporary elegies, on the themes of love, solitude, the virtual, and miscommunication, finally allow a communion with the listener. From then on, his audience expands exponentially, catapulting him into the mainstream whether the purists like it or not. Indeed, the Londoner's last two albums are testimony to the artist's evolving generosity, primarily via the increasing number of collaborative projects with other musicians: particularly Brian Eno, Chance the Rapper, RZA and Wu-Tang Clan... The gurus of pop literally fall over themselves to be associated with Blake. He recently lent his voice to "Forward", the most susceptible track of Lemonade, Beyoncé's latest album, and he is also credited with writing and producing her opening song. It was also with the ever-discreet Justin Vernon (the singer of the Canadian folk group Bon Iver) and Frank Ocean (former member of the hip-hop collective, Odd Future) that the collaborative effort is the most rewarding and leads to several of the songs featured on James Blake's latest opus, The Colour In Anything, released in May 2016.

The warmest colour
Three years of doubts, breakups, encounters, depression and joy make up the raw materials of this album which takes the form of an initiatory narrative. In its eighteen songs, he seems at last to espouse the dualities and contradictions of his musical personality and accept to allow outside contributors to free him from his obsessive need to control. The Colour In Anything is testimony to a calmer, more subdued relationship with the world marking the transition of James Blake's musical milieu from shades of grey to colour. Songs like "I Need a Forest Fire", with its blithe vocals from Justin Vernon, lend unexpected warmth to the Londoner's romanticism. Indeed, he has written some of his freest and most accomplished compositions alongside the controlled chaos of "I Hope My Life" or "Points". On this album, the theme of impossible love so dear to James Blake has inspired the poignant "Love Me In Whatever Way" and "f.o.r.e.v.e.r". On that particular track, he murmurs "You can't walk the streets like a ghost anymore": Could this signal his abandonment of a "Poetry of disappearance" in favour of an idealised rebirth and an ethic of appearance? Mark Fisher, the British writer and music critic, sums up the artist's journey in this way: "Listening to Blake's albums in chronological order is like hearing a ghost gradually assume material form […] out of digital ether". That ghost has now taken on a human guise embodied by the dancers of the Paris Opera Ballet, in a symbolic reconciliation of a mature artist who has come to terms with the world stage.    
---
Discover James Blake's album
Podcast
Podcast William Forsythe
"Dance! Sing! 7 minutes at the Paris Opera" by France Musique
07'
" Dance! Sing! 7 minutes at the Paris Opera" offers original incursions into the season thanks to broadcasts produced by France Musique and the Paris Opera. For each opera or ballet production, Judith Chaine (opera) and Stéphane Grant (dance), present the works and artists you are going to discover when you attend performances in our theatres.    
Article
Arts and performance
A fresh look at season 15/16
05'
During the summer break, we offer our readers a retrospective glaze on Stéphane Lissner's first season at the Paris Opera. Criss-crossings between scenography designed by plastic artists, electronic music and haute couture costumes… Art in all its forms was put forward and honored during this Ballet season.

---
"Creation feeds off exchange, in a flow of permanent inspirations, of shared breaths" underlined Benjamin Millepied, whose programming added a new chapter to the Paris Opera Ballet's history of artistic collaborations. In line with those between Carolyn Carlson and Olivier Debré, Christian Lacroix and George Balanchine or yet again Olivier Messiaen and Roland Petit, many were, during season 15/16 the dialogs between great names of the choreographic art and plastic arts, contemporary music or fashion.
Stage designers
For Alea Sands, his third creation for the Paris Opera Ballet, Wayne McGregor entrusted a major contemporary artist with his scenography. Allowing himself a few ventures away from museums and galleries, London-based Haroon Mirza came to sculpt his favorite material, light, in the Palais Garnier's precious casket, electrified by his association with the choreographer and Pierre Boulez's music . Laureate in 2011 of the "Lion d'Or" award of the Venice Biennale, the British artist offered a subtle and complex scenography, adding visual and sound elements such as light beams. 

Never denied, the plastic qualities of light and its capacity to redesign our environment are also at the heart of the United Visual Artist's research, leading figure in today's spatial installation. If the collective is well-known for creating scenography for the famous trip-hop band Massive Attack, it's the neoclassicism of Benjamin Millepied which they decided to take on, last September, on the occasion of the creation of the ballet Clear, Loud, Bright, Forward. An inaugural event which demanded an equally strong counterpart for the season's final bow. Challenge faced with the creation of Entre chien et loup, by resident choreographer of the New York City Ballet Justin Peck, and his association with one of the greats of 20th century plastic art, John Baldessari. On Bastille's stage, the young American's elegant gesture was drawn up by the rhythm of the great conceptual artist's paintings, rich in colors and pop culture references.

Musicians
As faithful as contemporary choreographers are to classic music, they remain curious for contemporary music and essential contributors to its broadcast. This is evidenced by the long and fertile collaboration between composer Thom Willems and choreographer William Forsythe.
To their three pieces programmed this season was added Blake Works 1,
a creation for which the former Director of the Frankfurt Ballet called upon an electronic music festivals regular guest:
James Blake
.
Multi-instrumentalist and composer of a music considered by many to be a soundtrack of our times, Blake's dialogue with Forsythe achieved to spread the echo of his electronic ballads from radios to the temple of French academism. Very fashionable at the moment, the hypnotic loops of electronic music are widely tributary to so-called minimalist music, as practiced since the 70s by Steve Reich of Philip Glass, among others. It is precisely the repetitive aesthetic of the latter that Nico Muhly's creations remind us of, third voice of the ballet
Clear, Loud, Bright, Forward
. Perfectly accomplished musician, author of music for ensembles, percussions, voice, and chorus as well as an opera, he delivered at the Palais Garnier a score perfectly in balance with the choreographic and scenographic intentions of his partners.
Fashion designers
Partners