Concerts and Recitals
Concert inaugural
Palais Garnier - on 22 September 2021 at 7:30 pm
About
In few words:
This inaugural concert features an anthology of opera excerpts, inviting us to rediscover great arias, duets, ensembles and musical interludes from a rich and eclectic repertoire in a truly exceptional performance. From Georges Bizet's Carmen to John Adams' Doctor Atomic, from Richard Wagner's Lohengrin to Osvaldo Golijov's Ainadamar, from Richard Strauss' Der Rosenkavalier to Giuseppe Verdi's Falstaff, from Manuel De Falla's La Vida breve to Benjamin Britten's Peter Grimes, Gustavo Dudamel conducts the Orchestra, Chorus, Academy's artists and guest performers. A true musical celebration for the first edition of this exceptional concert.
Opening

First part

50 mn

Interval

30 mn

Second part

35 mn

End
Carmen (Prélude, Habanera, "La fleur que tu m'avais jetée", Chœur de l'acte IV " Les voici, voici la quadrille...")

Ainadamar ("Mariana, tus ojos")

La Vida breve (Danse du deuxième tableau)

Peter Grimes (Sea Interlude n° 4 "The Storm")

Doctor Atomic (Acte I, "Batter my heart")

Lohengrin (Acte I, Prélude)

Le Chevalier à la rose (Acte III, trio et duo final)
Whether you're a member of Arop or not, the friends of the Opera can reserve seats for you on all performance dates, including those not yet open for sale and those announced as sold out.
Gallery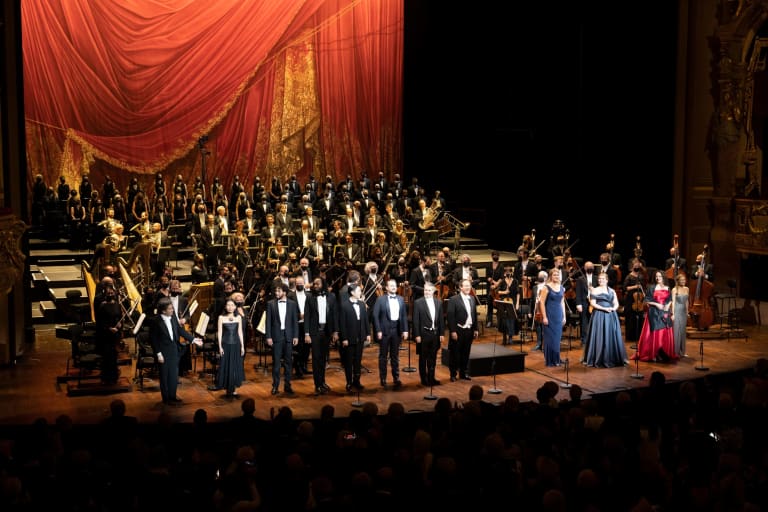 1/5 :
© Elisa Haberer / OnP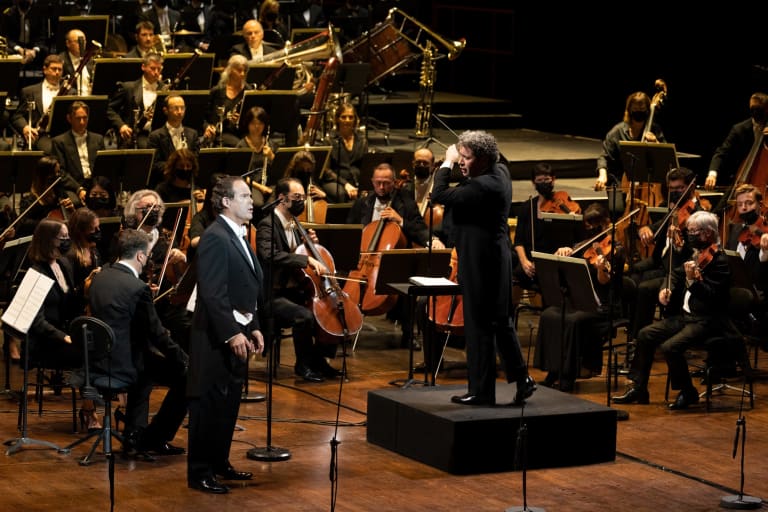 2/5 :
© Elisa Haberer / OnP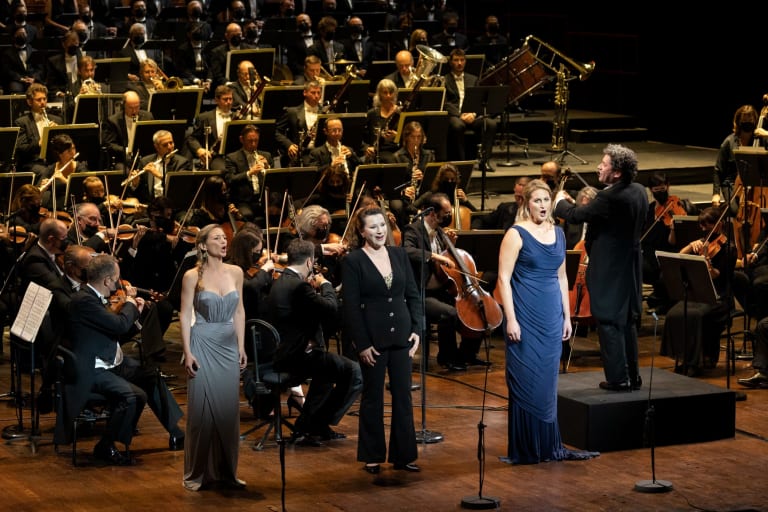 3/5 :
© Elisa Haberer / OnP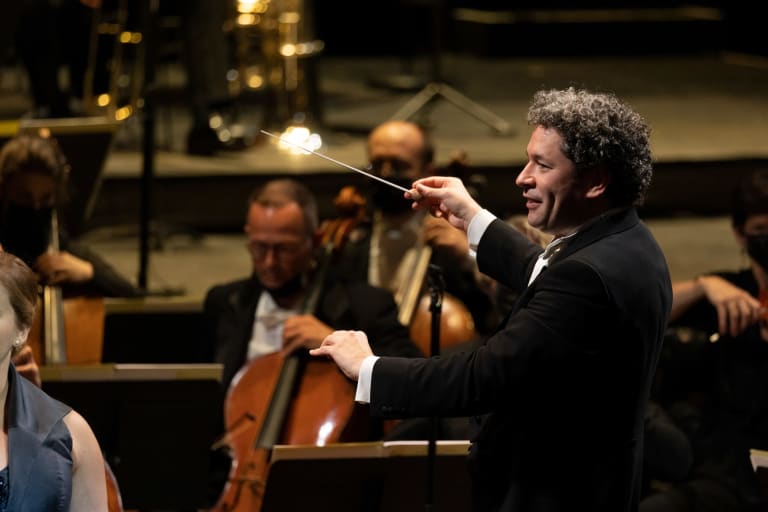 4/5 :
© Elisa Haberer / OnP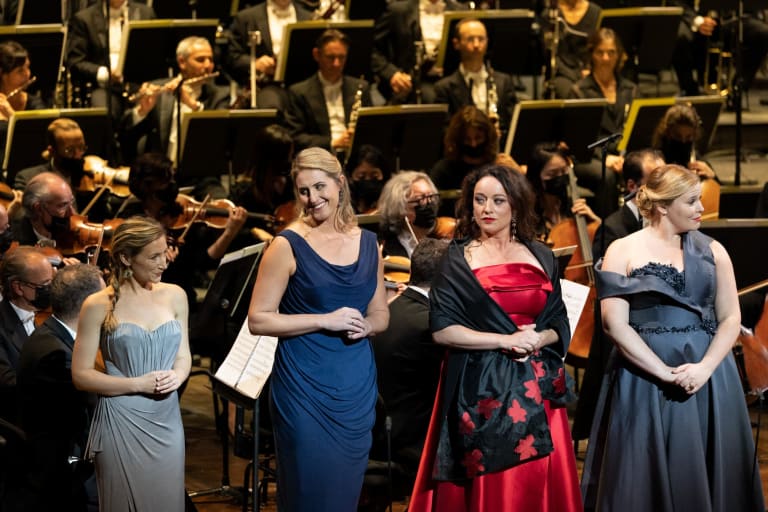 5/5 :
© Elisa Haberer / OnP
Partners
Timepiece of the Paris Opera