Ballet
La Sylphide
Pierre Lacotte
Palais Garnier - from 01 to 16 July 2017
About
In few words:
The ways of the subconscious are infinite when reality becomes too oppressive and torment must be mitigated. Seized by doubts on the eve of his wedding to Effie, the young James is visited by a sylph in a dream. La Sylphide is an evanescent creature, the embodiment of the ideal woman and a metaphor for the freedom his marriage might steal from him. First performed in 1832 at the Paris Opera, Philippe Taglioni's La Sylphide was the first work to draw inspiration from the Sturm und Drang literary movement. The misty forests of Scotland offer an ideal backdrop to the opposition between the real world and an inaccessible universe. Marie Taglioni, dressed in a long diaphanous white tutu performed the title role which was entirely choreographed on points, accentuating the ethereal sylph-like character of her character and outlining the emblematic silhouette of the ballerina. Unanimously praised by audiences and critics alike when first performed, La Sylphide left a lasting impression on a generation of poets and writers, including Théophile Gautier, the future librettist of Giselle, before disappearing from the repertoire at the end of the 19th century. In 1972, the ballet was faithfully recreated by Pierre Lacotte for the Paris Opera Ballet. Since then, its spell‑binding subtlety has never ceased to fascinate, establishing it as the romantic ballet par excellence
La Sylphide

Ballet in two acts

After Philippe Taglioni

Set designs after Pierre Ciceri
Costume designs after Eugène Lami

Saturday 01 July 2017 at 19:30

Saturday 01 July 2017 at 19:30
Monday 03 July 2017 at 19:30
Tuesday 04 July 2017 at 19:30
Wednesday 05 July 2017 at 19:30
Friday 07 July 2017 at 19:30
Sunday 09 July 2017 at 19:30
Monday 10 July 2017 at 19:30
Wednesday 12 July 2017 at 20:30
Friday 14 July 2017 at 19:30
Saturday 15 July 2017 at 19:30
Sunday 16 July 2017 at 14:30

Latest update 11 July 2017, cast is likely to change.
Whether you're a member of Arop or not, the friends of the Opera can reserve seats for you on all performance dates, including those not yet open for sale and those announced as sold out.
Gallery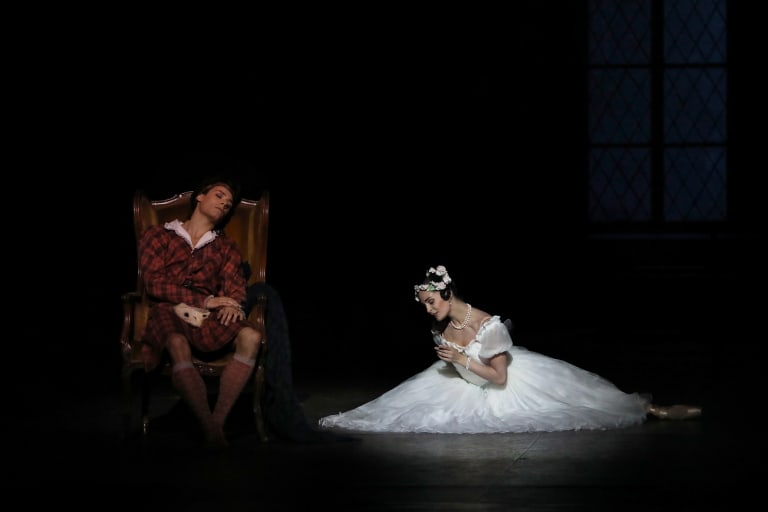 1/19 :
© Loboff Svetlana/OnP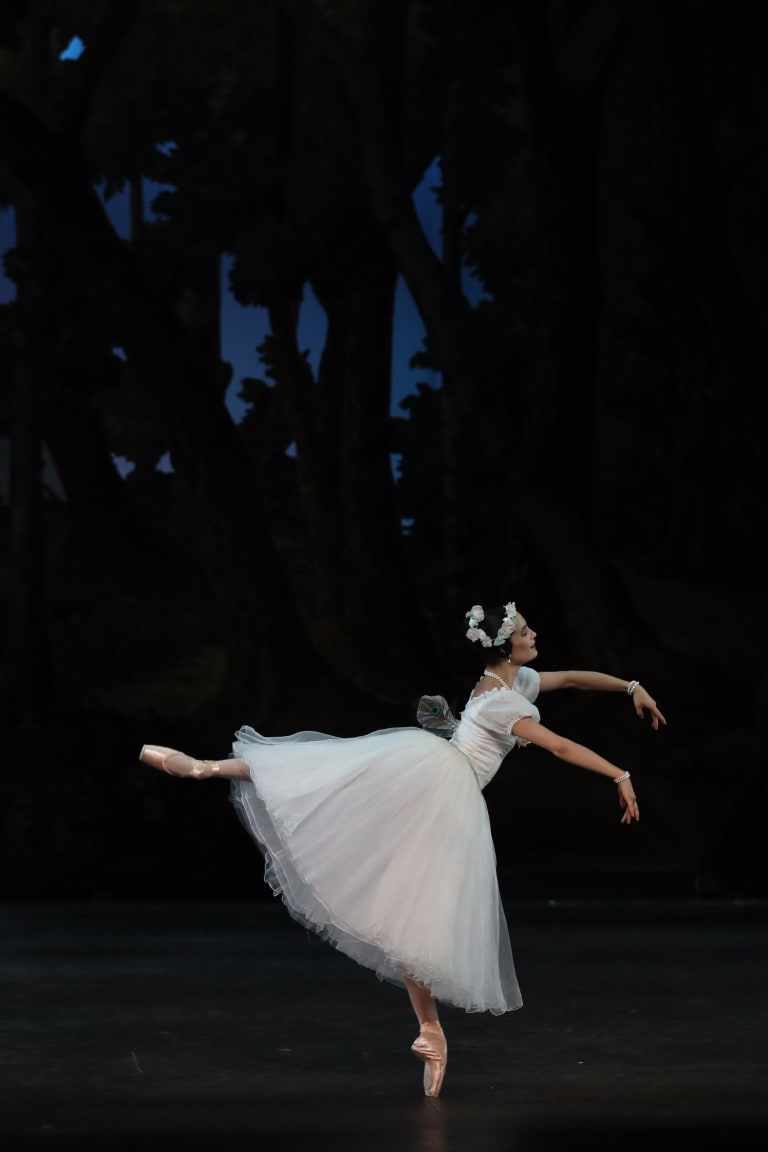 2/19 :
© Loboff Svetlana/OnP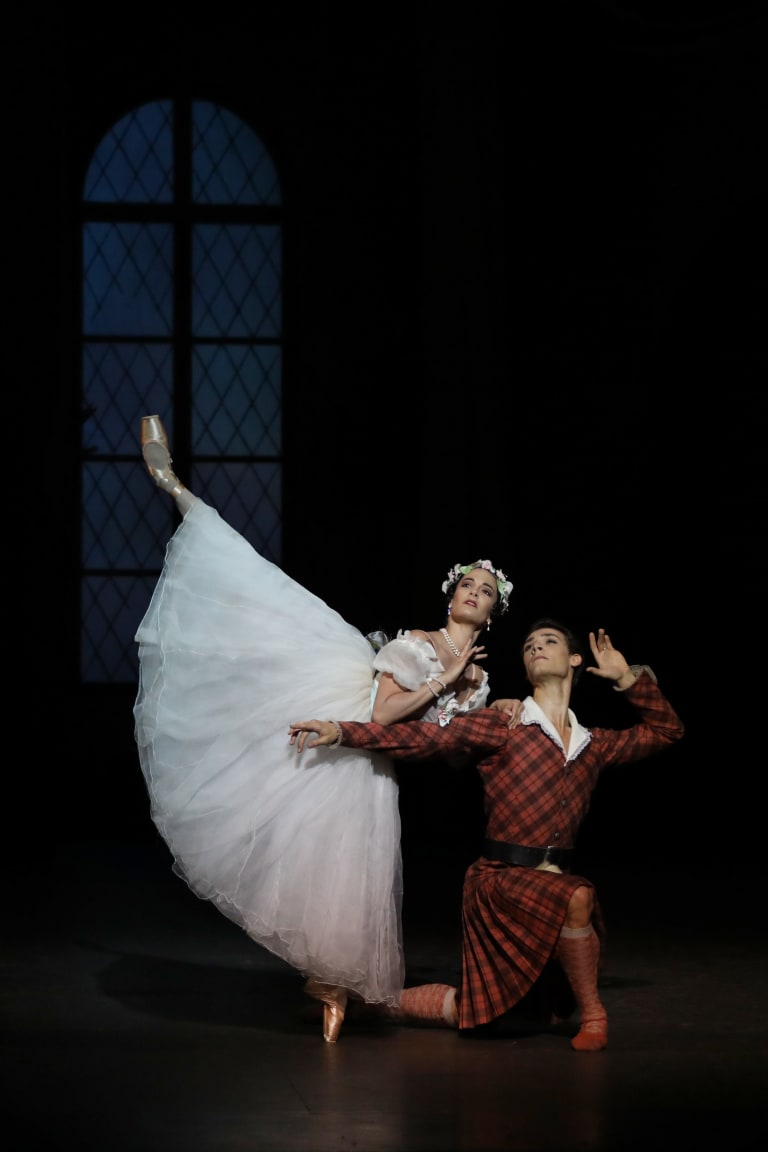 3/19 :
© Loboff Svetlana/OnP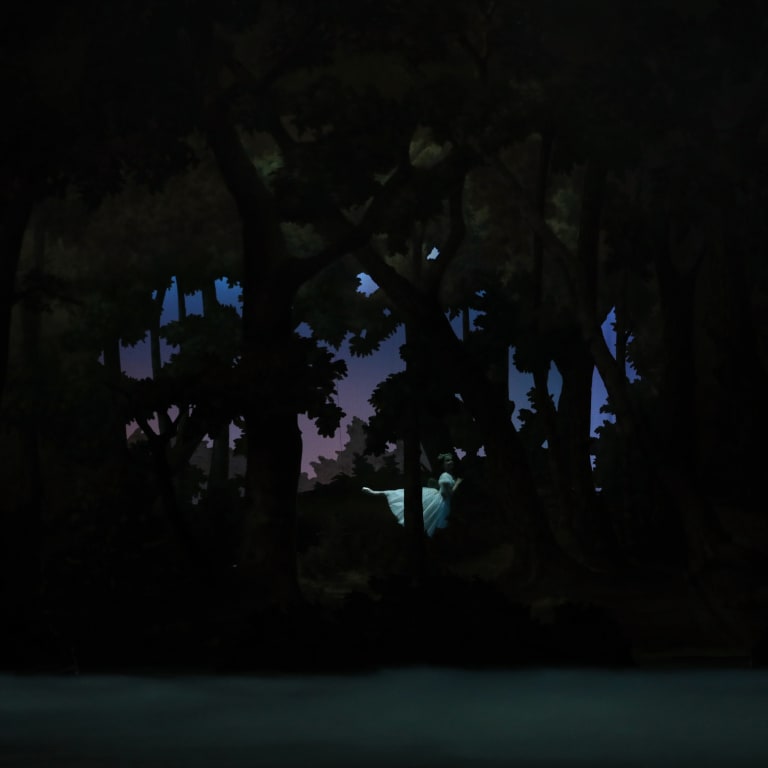 4/19 :
© Loboff Svetlana/OnP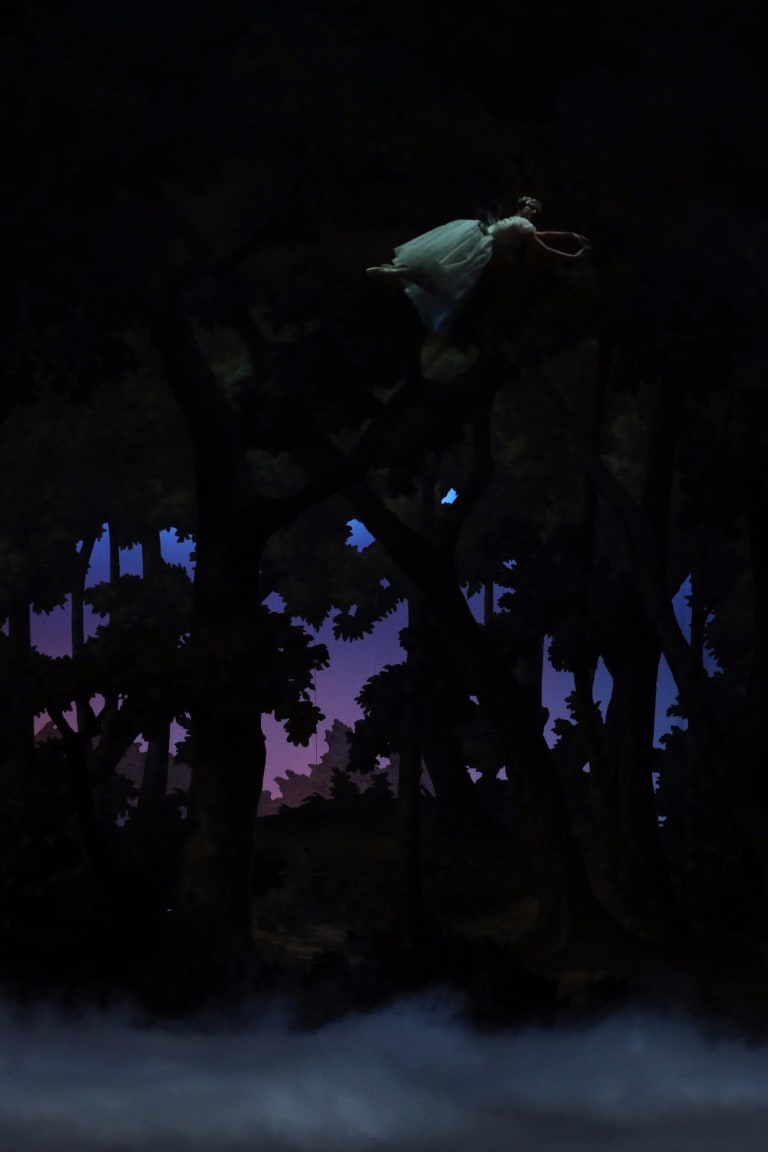 5/19 :
© Loboff Svetlana/OnP

6/19 :
© Loboff Svetlana/OnP

7/19 :
© Loboff Svetlana/OnP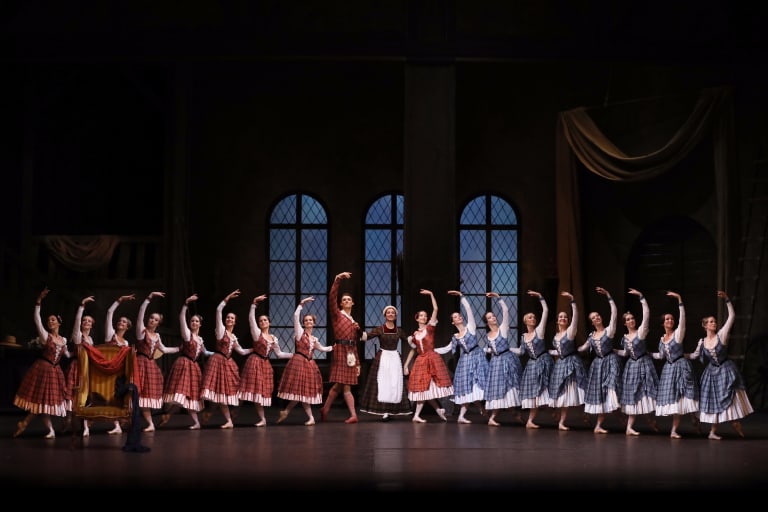 9/19 :
© Loboff Svetlana/OnP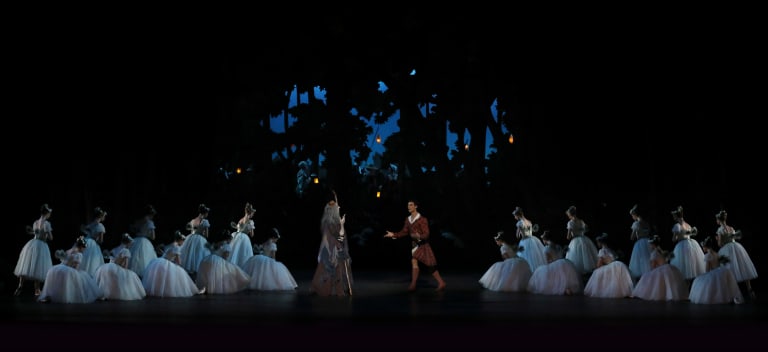 10/19 :
© Svetlana Loboff / OnP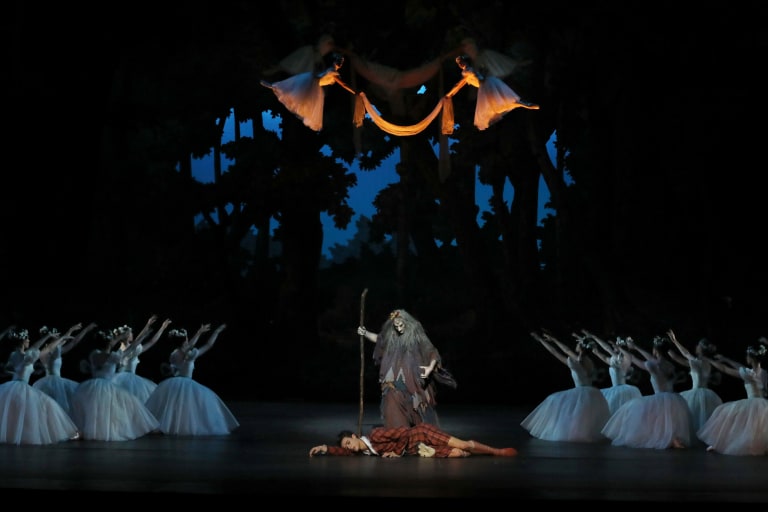 11/19 :
© Svetlana Loboff / OnP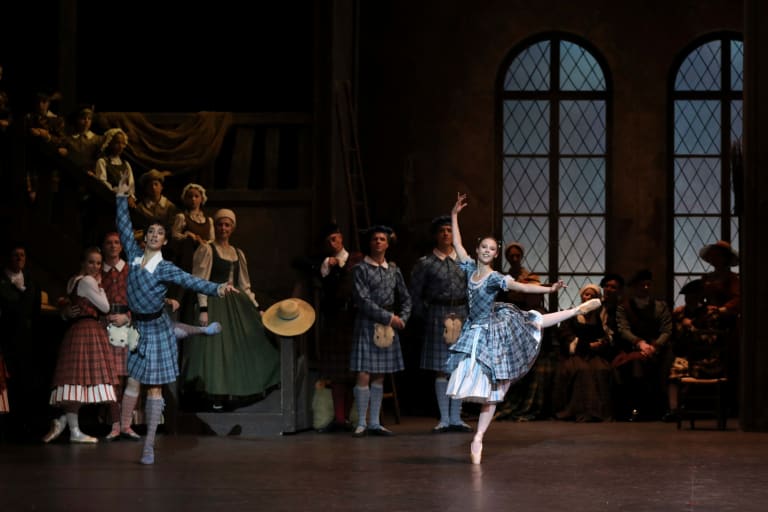 12/19 :
© Svetlana Loboff / OnP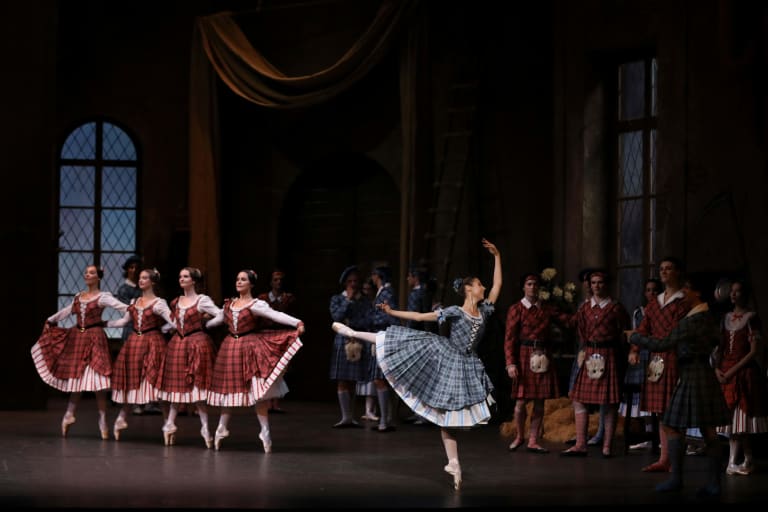 13/19 :
© Svetlana Loboff / OnP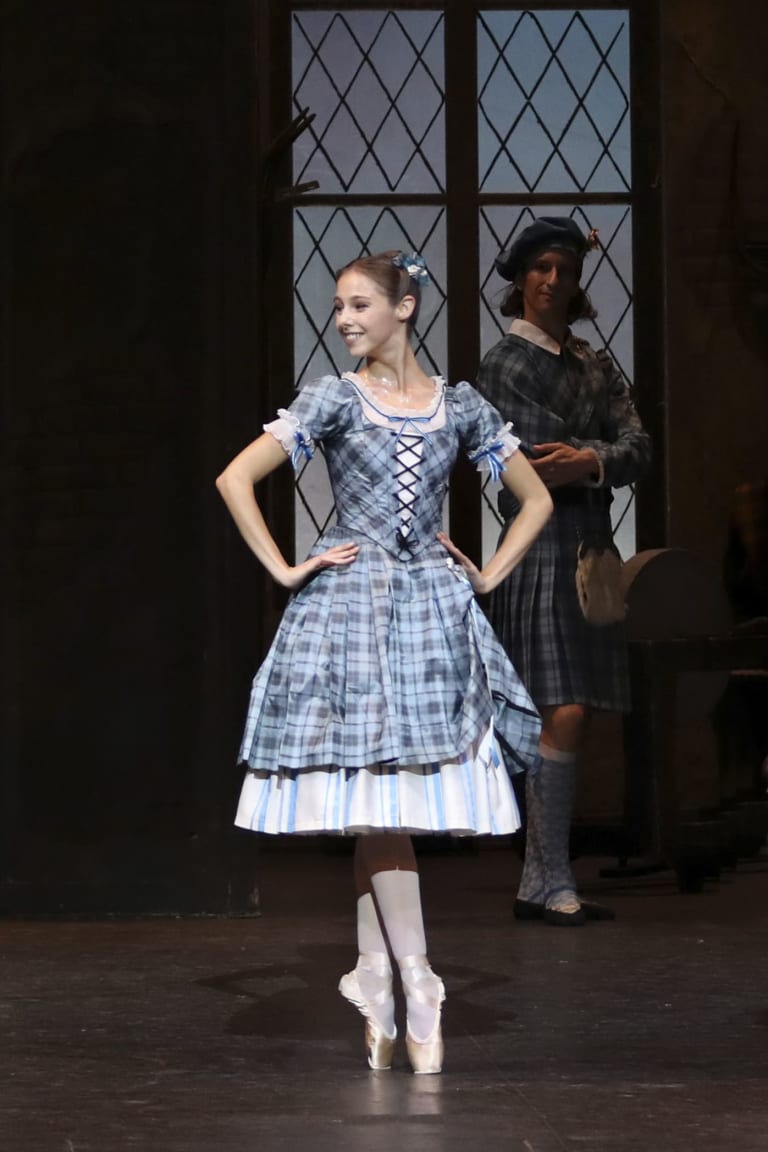 14/19 :
© Svetlana Loboff / OnP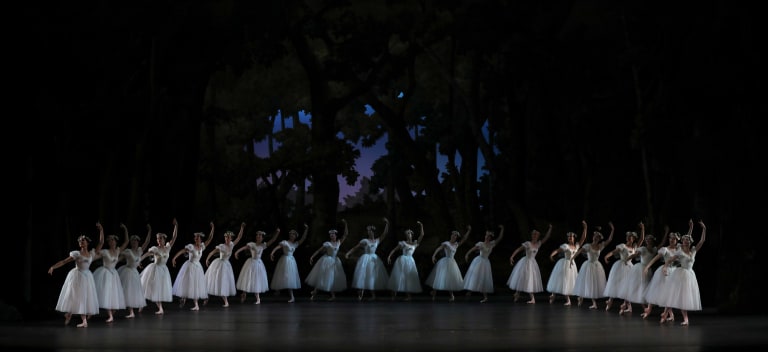 15/19 :
© Svetlana Loboff / OnP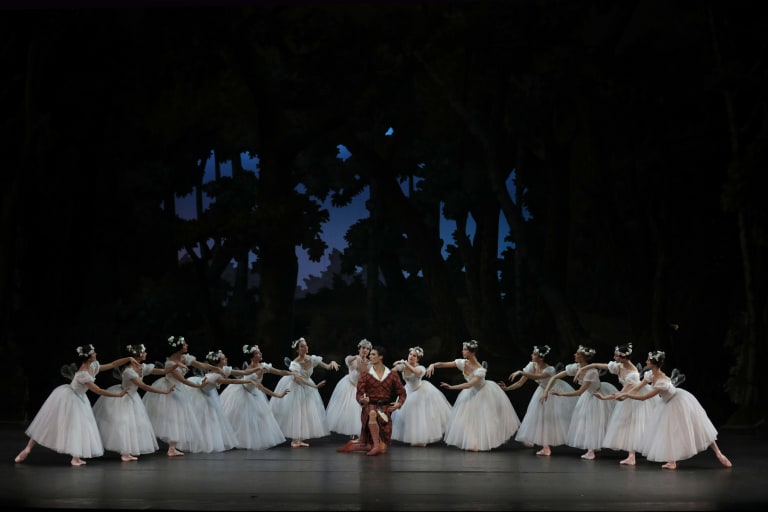 16/19 :
© Svetlana Loboff / OnP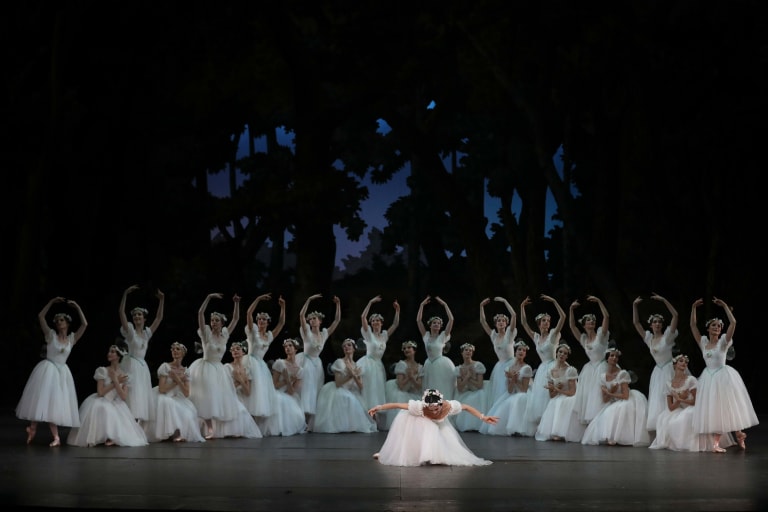 17/19 :
© Svetlana Loboff / OnP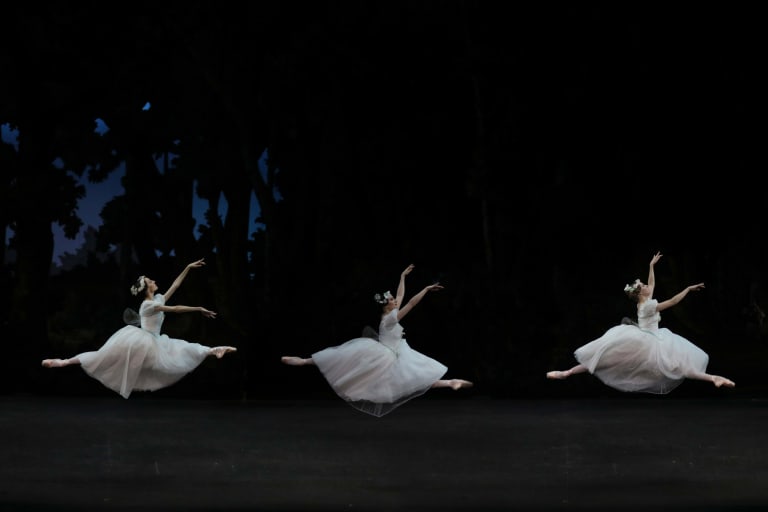 18/19 :
© Svetlana Loboff / OnP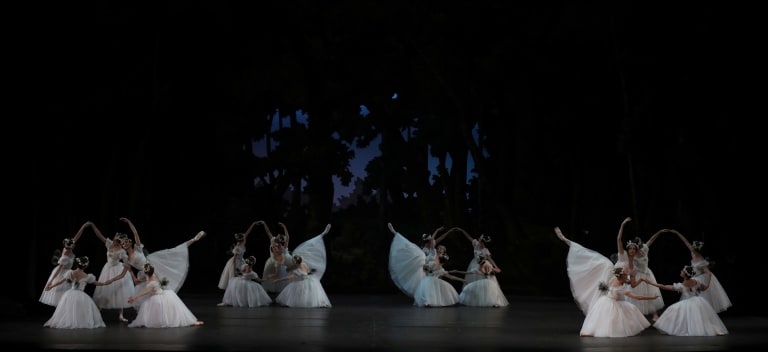 19/19 :
© Svetlana Loboff / OnP
Audio clips
La Sylphide - Pierre Lacotte
— By In partnership with France Musique
Backstage
Podcast

Podcast La Sylphide

Video

Under the Skin of Madge the Witch

Article

La Sylphide, a waking dream

Article

The Scottish Pas de deux from La Sylphide

Video

Draw me La Sylphide
Podcast
Podcast La Sylphide
"Dance! Sing! 7 minutes at the Paris Opera" - by France Musique
07'
"Dance! Sing! 7 minutes at the Paris Opera" offers original incursions into the season thanks to broadcasts produced by France Musique and the Paris Opera. For each opera or ballet production, Judith Chaine (opera) and Stéphane Grant (dance), present the works and artists you are going to discover when you attend performances in our theatres.      
03:04'
Video
Under the Skin of Madge the Witch
Meeting with Dancer Alexis Renaud
In 1993, Alexis Renaud, today a Sujet, joined the Opera's Corps de Ballet thanks to a variation of James in La Sylphide. The ballet has been symbolic in his career since, on the verge of his retirement, he is performing the role of the witch Madge. To take revenge on James, who has driven him away, this disquieting and evil character uses her poisoned vein to cause the death of the Sylphide. Octave follows the dancer's metamorphosis, shortly before his appearance on stage.
Article
La Sylphide, a waking dream
Pride of place to the French school
09'
The first great romantic ballet, La Sylphide was absent from the repertoire until Pierre Lacotte dug up, collected and assembled the pieces of the puzzle, just like an archaeologist. Meticulously, he brought new life to a masterpiece that continues to enchant us with its mystery and poetry. In 2013, at the last performance of La Sylphide at Opera Garnier, the journalist Rosita Boisseau met the choreographer and invited him to recount the extraordinary story of this ballet.

---
How important is La Sylphide in your artistic career?
My passion for La Sylphide, a ballet choreographed by Filippo Taglioni in 1832 to music by Schneitzhoeffer, goes back to my childhood. At the age of 10, I entered the Paris Opera Ballet School, which in those days was located at the Palais Garnier. I began using the Opera library – these days I must be its oldest reader – between lessons and rehearsals. I was fascinated. I devoured everything I could find, from works on Louis XIV to documents on Marie Taglioni, who performed La Sylphide. And I began to be genuinely obsessed by this ballet and by this woman who seemed to have fascinated every one around her. I sought out everything in existence on the libretto, the music … I was then lucky enough to see a version of it, alas incomplete, put on in 1946 by Victor Gsovsky with Roland Petit and Nina Vyroubova. I continued to forage trying to reconstitute the missing parts.

Were there any other versions of La Sylphide in existence at the time?
Not in France, unfortunately. When Harald Lander was invited to the Paris Opera, he brought with him a version performed in Denmark by August Bournonville in 1836. He had spent some time in Paris. When he got back to Copenhagen, he wanted to do the ballet and he set it to other music than Schneitzhoeffer's. I was 18 and, for a television broadcast, Lander taught me the role of James which I performed with his wife. That version of
Sylphide
is still on the bill at the Royal Danish Ballet.
"Taglioni was a phenomenon and even had carriages named after her!"
What made you begin your own research to create your version of the ballet?
After an ankle injury, I was forced to rest. I was 38 years old. To calm my frustration, I began researching into old ballets, like La Fille mal gardée which goes back to 1789, and then, of course, La Sylphide. I began to collect the critical reviews from the period, which described the sequences of steps and gave their names. I found annotated scores. I put together all the information I had unearthed at the Paris Opera and in London, where Taglioni had often danced. Queen Victoria, who drew admirably, had sketched Taglioni. I also travelled to countries like Germany, Austria and Russia where I was lucky enough to read accounts by other dancers of her manner of dancing, of behaving on stage… I even found a description of a dance class she took! I also read a lot about the period, about Romanticism, how people lived then, the fashions … Taglioni was a phenomenon and even had carriages named after her!

Did this patient archaeological work hold any surprises for you?
I made one incredible discovery. I learnt that Marie Taglioni's grandson, Auguste Gilbert de Voisins, had entrusted the Louvre with a lot of memorabilia, her ballet shoes, her journal … Unfortunately, no one knew where the dossier was. Thanks to one of the archivists, I gained access to the cellars and finally, after a long and fruitless search, just as we were beginning to admit defeat, I spotted a place high up in one of the cellars and, miraculously, we managed to get our hands on those papers! It was incredible! Little by little, the pieces of my puzzle, after three years of research, began to fall into place.

What kind of information did you find in Taglioni's journal?
It is full of marvellous stories and anecdotes. Comments like, for example, "This evening I danced well" or, on the contrary, "I missed such and such a thing". One day, she confided that she had fallen into the fireplace. Another time, during a boat trip to England, she tells how that trunks containing all the costumes fell overboard. She was an incredible person. For the opening night of one of her pupils, Emma Livry, a very beautiful performer of La Sylphide, she sent her a little note in which she wrote: "Make me forget, but don't forget me."

Did any pieces of your puzzle remain missing?
Yes, obviously. I had the staging, the sets and the blocking of the Ballet Corps as well as bits of variations … I had to reconstitute the whole like an antique fresco of which some fragments are missing. I choreographed whole sequences in the spirit of the period, with a lot of sincerity and without flamboyancy. I trusted in my work and in my intuition. One example: at the beginning of Act II, I had no idea how the Sylph would have made her entrance. And then, there was this rock on the stage so I imagined that she could have appeared sliding over the rock. Some time later, I had the opportunity to go and work at the Mariinski Theatre in Saint Petersburg. I had access to certain documents and was lucky enough to find a drawing of the production showing just that: the Sylph sliding over the famous rock.

How and when did your puzzle become a production?
Curiously, I had first of all made a film of La Sylphide for television. I had this enormous dossier and obviously I wanted to do something with it. I contacted the director of the channel and suggested doing a documentary on La Sylphide. I left the dossier with him. I didn't hear from him for months. I had reached the stage when I almost felt like giving up dance. This was in 1970. I had just married Ghislaine Thesmar. I'd found work in a factory making plastic objects in the south of France. It was there that I received a telegram one day requesting a meeting to discuss my project. I returned to Paris and after a long discussion – he wanted Russian dancers, I wanted Ghislaine Thesmar and Michaël Denard in the leading roles – we came to an agreement. We were off! After the film had been broadcast, the director of the Opera, Bernard Lefort, asked me to stage it with the dancers of the Paris Opera. Ghislaine Thesmar was to dance only two performances: she was then appointed Étoile on the strength of her interpretation of La Sylphide.

"The ballerina must control everything, must float like a feather."
What are the stylistic features of La Sylphide?
       The performance of the female role requires the dancer to soften the sauts, to land on the stage with her legs folded to such an extent that you can't hear her heels. She must control everything and float like a feather. Her movements must never stop abruptly but continue so that the audience holds its breath and only in a sense recovers when the movement is completed. The bust is thrust further forward than usual; the ports de bras must, to quote Théophile Gautier's description of them, exceed in worth "long poems". This dreamy seductress is a very delicate character to portray. For that of James, it's a question of dancing an ecstatic being, who thinks only of one person and is oblivious to the rest of the world. He is happy and in love. These two roles are among those that the performer must really strive towards in order to dance them with profound intensity.


What did Ghislaine Thesmar, who also performed the role, bring to it?
The little steps with the lower leg are very technical and must also be spiritual. Ghislaine brought that spiritual something to the hands and feet. She also infused the role with a certain mysticism. Her Sylph had something almost religious about it. She identified with the character by exploiting its poetry and grace to the full. At the end, the Sylph does not die, she fades away. Surprisingly, the comments of both audiences and critics on Ghislaine's work were close to those ellicited by Taglioni like, for example, "waking dream" or "she doesn't touch the ground"…

Since its premier in 1971, you have staged this ballet in a great many countries and with dancers from every horizon. What difficulties have you encountered?
It's true, I have staged it for an incredible number of companies throughout the entire world. What has maybe changed and what is the most difficult thing, particularly for the dancers of the Paris Opera Ballet, is the lower leg work which is complex and rapid. This feature of French classical ballet is unfortunately disappearing. Thanks to
La Sylphide
, this technique has been brought back to the centre stage and will survive.
Extract from « En scène ! », 2013

Article
The Scottish Pas de deux from La Sylphide
Dissection of a step: Episode #4
02'
The epitome of the romantic ballet, La Sylphide offers a perfect demonstration of the steps of the classical school. The highly stylized positions are illustrated by perfectly rounded low ports de bras. The Scottish Pas de deux is an invitation to dance. In the ballet's first act, as James and Effie prepare to celebrate their engagement, all their friends rally around. In the studio, the dancers Emmanuel Thibault and Marion Barbeau rehearse the rond de jambe and glissade of their adage, under the benevolent eye of ballet coach Viviane Descoutures.
The step (diaporama)
The step in video with Premier Danseurs Muriel Zusperreguy and Emmanuel Thibault, Palais Garnier 2013
000:58'
Video
Draw me La Sylphide
with Hop'éra !
Acte 1
Dans une chaumière d'Écosse, James – assoupi dans un fauteuil, près de la cheminée – attend l'aube du jour qui verra ses noces avec Effie. Se tient près de lui un esprit ailé, une Sylphide, qui le contemple amoureusement et l'éveille d'un baiser. James tente de saisir la vision, mais la Sylphide s'envole.
Arrivent Effie, sa mère et les voisins pour les préparatifs du mariage. Ainsi que Gurn, amoureux – sans espoir – d'Effie.
Une vieille femme, peut-être une sorcière, vient dire la bonne aventure. James la repousse, mais Effie lui tend la main : ainsi la jeune fille apprend avec tristesse que son fiancé ne l'aime pas vraiment, trop absorbé par son rêve de belle inaccessible, et qu'elle épousera finalement son soupirant Gurn. James, furieux, chasse la sorcière. Celle-ci jure de se venger.
Resté un moment seul, James revoit la Sylphide apparaître : elle le charme et le jeune homme lui avoue son amour. Gurn, caché, ayant assisté à la scène, court prévenir Effie de la trahison de James. Mais La Sylphide reste invisible aux invités de la noce, seul James la voit. Au milieu de la fête, il demeure comme écartelé entre Effie bien réelle et le fantôme de la Sylphide. Celle-ci réussit à arracher de la main de James l'anneau destiné à sa fiancée, et s'enfuit vers la forêt. James la poursuit, laissant Effie en pleurs.
Acte 2
La sorcière danse avec ses consœurs dans la forêt au clair de lune. La vieille s'affaire autour d'un chaudron d'où elle tire une écharpe vaporeuse. Dans la clairière, des êtres étranges volent d'arbre en arbre. Paraît James, comme un fou, cherchant sa Sylphide. La sorcière, sournoisement, vient lui offrir le voile magique qui lui permettra de retenir cet être insaisissable.
James a retrouvé l'objet de son désir parmi les créatures voletantes. La Sylphide invite le jeune homme à se joindre aux danses de ses comparses ailées. Attirant près de lui la belle fugitive, il réussit à passer l'écharpe autour de ses épaules : ainsi ne pourra-t-elle plus lui échapper ! Mais au contact du voile, les ailes de la Sylphide s'étiolent et tombent, et c'est comme si la vie se retirait peu à peu de ce corps surnaturel. La Sylphide s'évanouit dans les bras du jeune homme. James réalise trop tard – et c'est là la vengeance de la sorcière – qu'il vient de tuer celle qu'il aime.
Désespéré, il voit les sylphides recueillir leur compagne défunte et l'emmener dans les airs.
Article
In the forest
A Tale for Adults
10'
She swings on a vine, letting her white dress float out behind her amid the scent of moss. She lives in an enchanted forest and comes to people the dream world of little girls. In a tale in which fantasy goes hand in hand with reality, the novelist Astrid Eliard has drawn the playful portrait of a sylph, but who is she?
---
Of all the stories that one tells to children, rare are those that resist the test of adulthood. Many are lost; all the others end up raising an indulgent smile. And that is how enchantment – fairy keys, elves, magic flowers – is extinguished. With a wry little smile.
The one I requested of my mother for years and years without her ever tiring of it, grew up with me. And today, it gives me the impression of a mighty oak tree, its branches reaching above the canopy of dreams. Because of this tale, I wandered lost in forests as night fell. I took unconsidered risks; I headed straight into storms threatening the Forest of Tronçais, of Brocéliande or Rambouillet. I espied wild boar furiously rooting in the earth. I listened to sound of raindrops, after the rain had ceased to fall when there remained only droplets falling delicately from the leaves. I lifted stones swarming with little beetles, gathered twigs, anemones and periwinkles for my herbaria. On returning home from my excursions, I always felt a little sad as I brushed away the soil from beneath my nails or befuddled the bloodsucking tics on my arms and ankles that with ether. Already I missed the forest.
At the beginning, the story, like so many others, told of princesses, of cauldron-bubbling witches and enchanted forests. My mother had a gift for variations and digressions, and thus from magic potion to child-eating ogre, she finally introduced her to me, perched high up in an ash tree, swinging from a vine, her white dress fluttering in the breeze. I am almost certain that in her hair she wore a crown of ivy. My favourite. I was less enamoured of the diamonds and the ribbons of plaited gold that adorned her thereafter.
From then on, castles, secret passages and even outlawed princes camping out among the brambles with a view to rescuing their beloved ceased to interest me. It was her I wanted. I papered my bedroom walls with her image – I spent my days drawing her, flying from tree to tree – all day I awaited the evening with impatience, longing to hear all about her impossible loves with mortals that she pursued to their very doors. Many of them died, doubtless too many, but my mother adored snuffing them out with a breath. I found them terribly weak, those men: they certainly did not live up to the marvellous names they had been given – Gibraltar, Ventur, Elléon or Théor. I did not understand how one could die for love so quickly, without even a kiss and I told myself that I would know how to hold on to her, if she ever appeared before me one day.
Time passed, the time for stories also, and so anything but geography became out of the question. My mother took such things very seriously. She bought me atlases – I fell asleep over them, one hand resting on the page, the other holding on firmly to my torch – she drew maps for me. She answered all my questions: in which forest did she live? She migrated with the seasons, like swallows. What language did she speak? She knew them all. Could she die? Of course, but not like us, of illness or old age, but of grief, of madness, she could. Could she … grow old? She had been eighteen years old for so long … "Grow old? No, I don't think so…" she replied thoughtfully.
At the age when children give up fairies and when I should have abandoned her, she became more real than ever. Strangely, my doubts reinforced her presence, perched in trees, smiling and amused, on the look out for wanderers who would fall in love with her. For I did doubt, a lot. Whenever I had a sheet of paper to hand, I would draw a line down the middle and fill the two columns, separating what was real – the neighbour's cat, our building, our neighbourhood with the school, the bakery, the crossroads with their zebra crossings, the bus shelters – from what was not – ghosts (although …) the kingdom of Atlanta, seven-league boots. I never could find a place for her in either column and she often went from one to the other, as from tree to tree – springing light and agile. That suited me. As long as she flitted like that through the air, the mad hope that she existed was permitted me. I talked about her to those around me, at school to Mrs Vermeil, my teacher, who saw in her nothing but "stories for little girls".
"Now then, grow up, you know very well that sirens don't exist."
"Sylphs not sirens."
"Oh… it doesn't matter what name you give them…"
She gave a little tap on my satchel and sent me out to join the others who were playing catch or skipping. It was brilliantly sunny that day, the chestnuts were in flower, the holidays were approaching, but for me the world had suddenly become drab, children's games stupid, their laughter silly. So this, then, was life? This and nothing else? Was there nothing up there, in the forests? When I got home, I tore down the drawings of her from the walls of my room; I ripped up the maps my mother had taken such pains to draw, and sobbing, contemplated the shreds of my childhood. I was angry with my mother, terribly angry. Why had she lied to me? Why tell stories if you couldn't believe in them. I would have been content with this world if I had only known that it was so confined … I would have made do, but now…
"Who says it's confined?" my mother interrupted. "The world is not limited to what you can see. Lots of things remain unknowable but that doesn't mean they don't exist."
"So?"
"So don't listen to what other people say."
We patched up the maps with sticky tape, went over in indelible ink the borders of her country, forests of oak, of birch and pine, forests with cycle tracks or trodden with paths, forests of black or red, of green tender or dark, and we set off, at last, to find her.
People took us for Sunday ramblers – a bit better equipped certainly: rucksack, water bottle, compass, walking shoes, cap and packed lunch. "Have we forgotten anything?" my mother would say before slamming the front door impatiently. It mattered little what direction we took, providing we came to a forest. My mother liked them lightly wooded, bathed in light; I preferred them sombre and dense. Side by side, without saying much, we wandered for hours from morning to night. I walked along head in air – in this way I learnt to recognise passerines: tits, pied flycatchers or treecreepers – hoping to catch a glimpse of a white skirt floating through the air. But my mother would often say to me with a knowledgeable air:
"She won't show herself here," and she pointed to the beer cans, tissues and plastic bags littering the edge of the paths here and there.
"She lives far away from us, in a world so wild that we cannot imagine it. We must walk farther."
We picked up the rubbish that soiled the forest – her home – rubbish that, according to my mother, kept her at a distance.
I don't know how many years we walked like this, cleaning up the woods. I amassed a hoard of objects: a gold coin, a watch, a medal, some sunglasses, a silk scarf, but she always eluded us. The less I saw her, the more I hoped.
My mother aged, too quickly. She was diagnosed with an illness that made her confuse days, seasons and people and made her talk nonsense. I was lost in her babbling, but one thing remained clear in her otherwise confused discourse: the incredible story of that young girl of eighteen who lived in forest trees. She talked a lot about her, and the nurses looking after her listened patiently, one hand pressed against her forehead, as if to calm her ardour: "Yes, yes, there, there … Shhhhh."
Until the very end, I remained faithful to my mother's story. Perhaps it was madness … Of course, it was madness, taking the plane to Poland or Germany because my mother, with vacant eyes, had placed her trembling hand on maps of them in an atlas. It was senseless to pursue the quest of a lady who looked twenty years older than she was, who spent her days in a dressing gown, a lady of whom no doctor could say when her dementia had begun, but hope is not sensible, or there would be no sense in hoping.
And then, one day, it happened. She was there. Cross my heart, she was there, rustling the leaves in an oak tree in a forest in Scotland. It was a morning in June, the forest floor was carpeted with violets trembling in the dew. I had slept under the stars, I was chilled to the bone and would have given anything for some coffee and the corner of a sofa. I plunged on, however, where there was no longer a path, no abandoned plastic bags. Moss deadened my footsteps and all was so calm that I thought for an instant that I was wandering in a dream. A deer passed within inches of me; I followed her as far as a stream where she leaned over to drink. It was there that I heard the sound of foraging in a tree. There was no wind, and no bird, not even a big one, could have shaken the branches so noisily. I raised my eyes, dazzled by the rays of sunlight piercing the canopy like sharpened blades. I didn't see much – as my mother once said to me, you can't limit the world to what you can see – but a wedding ring falling from the sky bounced off my nose before landing on the mossy ground. Inside the ring was engraved in italics: "I will always love you".
From whom had she stolen it? Ventur? Elléon? Who had died of love for her? I kissed the ring and slipped it on my finger. The stories we tell to children are not always what they seem.
Astrid Eliard
Partners