Ballet
Robbins /​ Millepied /​ Balanchine
opus 19/ The Dreamer/Creation/Thème et Variations
Palais Garnier - from 25 September to 11 October 2015
About
In few words:
"Creativity feeds on exchange in a permanent flow of inspiration and shared respiration."

- Benjamin Millepied

Benjamin Millepied pays tribute to his masters, George Balanchine and Jerome Robbins, two truly great choreographers, both of Russian origin, who led the American School, and dance in general, to rarely attained heights. The Paris Opera Ballet is all the richer for the inclusion of Opus19 / The Dreamer in its repertoire. This elegant piece, imagined by Jerome Robbins in 1979, is a variation for two dancers to Sergei Prokofiev's First Violin Concerto, portraying the daydream of a young man and his unreal counterpart.
The revival of George Balanchine's Thème et Variations, to music by Piotr Ilitch Tchaikovsky, offers another facet of dance from across the Atlantic. This classical and virtuoso group ballet, one of the repertoire's most demanding, also pays tribute to the Imperial Ballet of old Russia and its most famous master: Marius Petipa. Between these two masterpieces, Benjamin Millepied has created a ballet that presents both the company and his overall project for dance at the Paris Opera. The result of an artistic collaboration with composer Nico Muhly, this highly contemporary creation also seeks to highlight the excellence of classical technique and its significance for dance today.
Clear, Loud, Bright, Forward

Creation

Opus 19/ The dreamer

New to the repertoire

Piano concerto N° 1 in D major

Tuesday 22 September 2015 at 20:30

Tuesday 22 September 2015 at 20:30
Friday 25 September 2015 at 20:30
Saturday 26 September 2015 at 20:30
Monday 28 September 2015 at 20:30
Wednesday 30 September 2015 at 20:30
Thursday 01 October 2015 at 20:30
Friday 02 October 2015 at 20:30
Sunday 04 October 2015 at 19:30
Monday 05 October 2015 at 20:30
Wednesday 07 October 2015 at 20:30
Friday 09 October 2015 at 20:30
Saturday 10 October 2015 at 19:30
Sunday 11 October 2015 at 14:30

Latest update 03 September 2015, cast is likely to change.
Whether you're a member of Arop or not, the friends of the Opera can reserve seats for you on all performance dates, including those not yet open for sale and those announced as sold out.
Gallery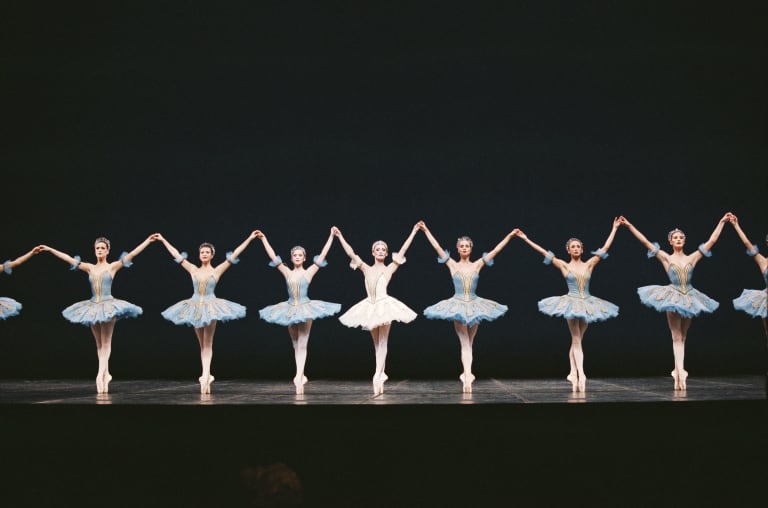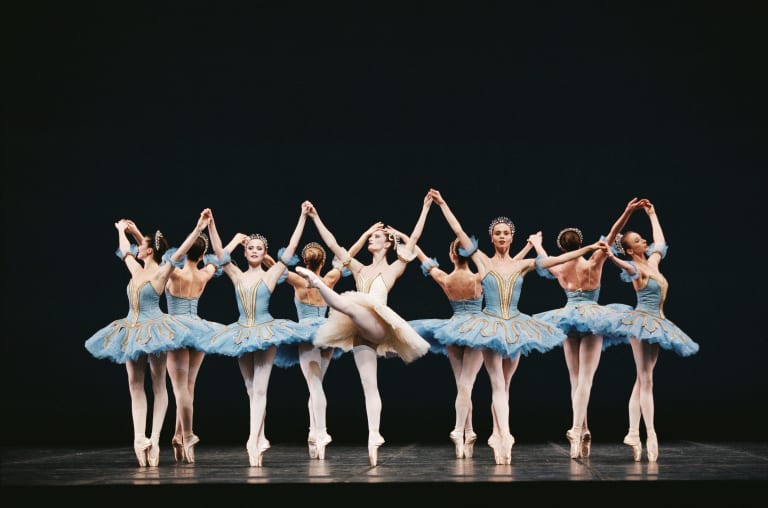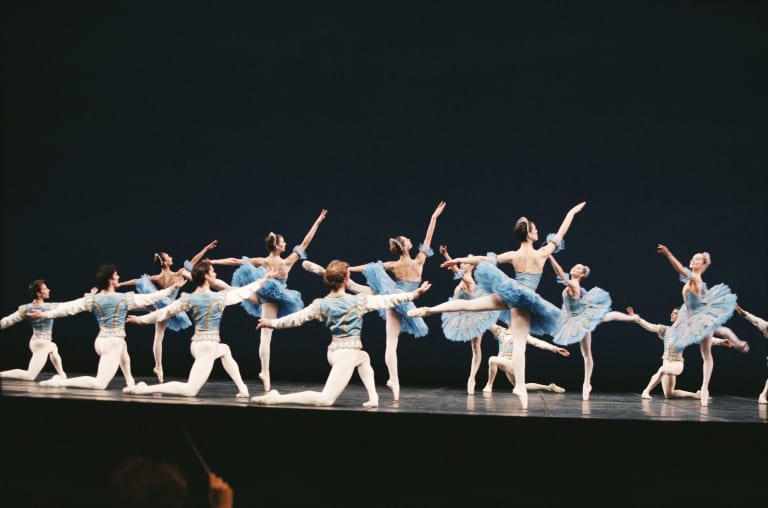 Audio clips
Balanchine/Millepied/Robbins
— By In partnership with France Musique
Backstage
Article

George Balanchine and Jerome Robbins at the Paris Opera
Article
George Balanchine and Jerome Robbins at the Paris Opera
09'
George Balanchine (1904-1983) and Jerome Robbins (1918-1998) met in New York in 1948. They shared a love of classical ballet, and a taste for musicals and cinema and both possessed a rare gift for visualising music and translating it into movement. Their collaboration was to last for over thirty years, with Robbins as Balanchine's assistant at the head of the New York City Ballet from 1950 before co-directing the company alongside Peter Martins after the death of Mr B in 1983. They managed, one of them in an abstract and refined manner, the other in a more contemporary register, to breathe new energy into academic dance – an energy that was also to conquer the Paris Opera, with whom they maintained close links. Their complicity was not extinguished with their deaths, since the Paris Opera Ballet plans to enrich its repertoire once again this season with two works by Jerome Robbins: Opus 19/The Dreamer and The Goldberg Variations, as well as two ballets by George Balanchine: Duo Concertant and Brahms-Schönberg Quartet.
As early as 1929, after the death of Serge Diaghilev and the disappearance of the Russian Ballets, in which Balanchine was both dancer and choreographer, Jacques Rouché, the director of the Paris Opera, invited Balanchine to become Ballet Master and to choreograph Les Creatures de Prométhée pour Olga Spessivtseva and Serge Lifar. Balanchine fell ill and was obliged to abandon the project, leaving Serge Lifar to complete the choreography and take over as Ballet Master, a post which he was obliged to abandon after the Liberation of Paris at the end of the war. Finding itself with no real director, and several works by Lifar banned from the repertoire, there now began a difficult period for the Ballet. Several of its dancers such as Serge Peretti, Yvette Chauviré, Roland Petit, Jean Babilée and Renée Jeanmaire left the company.
Georges Hirsch, the new administrator of the RTLN (Réunion des Théâtres Lyriques Nationaux), called back Balanchine who in 1947made a 'triumphant' comeback to the Opera. He was accompanied by his wife, Maria Tallchief, and Tamara Toumanova to stage three of his ballets: Apollon musagète (with the young Étoile Michel Renault), Sérenade and Le Baiser de la fée, and to create Le Palais de crystal (the first version of Symphony in C) with sets and costumes by Leonor Fini. At a time when the Paris Opera Ballet seemed diminished and discredited, this choreography, in the style of Suite en blanc by Serge Lifar, revalorised the entire company including the new members of the troupe: the newly engaged étoile, Alexandre Kalioujny, Tamara Toumanova, Roger Ritz, Micheline Bardin, Madeleine Lafon and Max Bozzoni.
From then on, Balanchine came regularly to direct rehearsals for his works as they entered the repertoire: in 1959 for the Symphony by Gounod, then in 1963 for the Concerto Barocco, Les Quatre Tempéraments, Bourrée fantasque and Scottish Symphony. In 1973, at Rolf Liebermann's invitation, he came back for The Prodigal Son and the dances in René Clair's production of Gluck's Orpheus and Eurydice; in 1974 for a Stravinsky programme (Agon, Capriccio and Orpheus) and in 1975 for a Ravel festival (La Valse, Le Tombeau de Couperin, Tzigan and Sonatine). That same year, he choreographed the ballet in Gounod's opera, Faust. This was finally taken out of Jorge Lavelli's production and then performed on its own. Since then, nine more of his ballets have been introduced to the repertoire, including Theme and Variations in 1993, revived this season, and in 2000, seventeen years after Balanchine's death, the tryptich Jewels in a new production with sets and costumes by Christian Lacroix, the celebrated designer to whom the Paris Opera turned once again for the 2014 revival of Palais de Cristal.
Balanchine was a great admirer of the French school and its dancers. In 1958 he invited Violette Verdi to join the New York City Ballet and in 1970 engaged the Étoile Jean-Pierre Bonnefous. Ghislaine Thesmar, another French Étoile was one of his favourite guest performers.
Jerome Robbins, a new recruit at the New York City Ballet, had already created a sensation at the Opera in May 1952, when the American company came to perform The Cage, with Nora Kaye in the role of the man-devouring female. As Antonio Livio underlined in his 1986 Opera Journal, although Balanchine engaged Robbins as a dancer, he "knew and was to admit many times thereafter, that he had really taken him on as a choreographer […] Balanchine always made it a point of honour to prove to the United States that, now that he was an American citizen, all his knowledge and talent would be devoted to developing a truly American style of dance […] He would be the first to train and appoint a black Étoile – referred to in the United States as a Principal - Arthur Mitchell, a young inexperienced choreographer, and he intended that, thanks to him, Mitchel would become America's leading choreographer!"
It was not until March 1974 that Rolf Liebermann invited the choreographer of West Side Story to come and direct his choreographies at Balanchine's side at the Paris Opera Ballet. The first of his ballets to enter the repertoire were Scherzo Fantastique and Circus Polka followed by the poetic Afternoon of a Faun. The following year, Robbins directed En sol on the Ravel piano concerto.
Then followed a ten-year absence and it was Rudolf Nureyev who convinced him to return to the Palais Garnier. Between 1986 and 1996, he came to direct rehearsals of eight of his works, now part of the repertoire, spending weeks at a time with the dancers of the company that, after the New York City Ballet, he called his "second family". In Memory of … entered the repertoire in 1986, In the Night in 1989, Glass Pieces and Dances at a Gathering in 1991, The Concert in 1992 and Moves in 1993. Jerome Robbins was also present for the re-opening of the Palais Garnier in March 1996 with a programme comprising En Sol, Moves and two new ballets, A Suite of Dances and The Four Seasons. Since his death in 1998, two more works have enriched the repertoire of the Opéra: Other Dances in 1999 and The Cage in 2001.
Although Robbins remained faithful to the Paris Opera Ballet, his relationship with the administration was often stormy. Punctilious and intransigent, the amount of rehearsal time he demanded was often difficult to fit into the company's busy schedule: ballets were often postponed, Robbins preferring to devote all his time to one piece rather than to share it between several ballets. He was equally demanding in his choice of dancers and reserved the right to choose his soloists right up until the last moment before the first performance – another source of palpable tension. "The company is young, full of energy, very modern and with the right attitude. It's the way the House is run that's old-fashioned. There are a lot of dancers that I haven't had time to see and whom I hope to cast when I return … if they ask me back to the Opéra! I know they often find me very difficult! I've noticed certain of the company's dancers in ballets from the classical repertoire and I find them very good. But that doesn't mean that they are ideal for my ballets. They need to work with me before I can tell", affirmed Robbins in the Figaro in 1991.
His loyalty to the Opera was, however, the fruit of a "passionate" encounter, coloured with mutual admiration, between a choreographer and those he considered as his French dancers. For performers, it is always stimulating to meet the challenge of his technical and creative demands, which stem from his approach to the music and his mixing of genres, whether through the introduction of ballet into musical comedy or the impregnation of classical ballet, even the most abstract, with theatricality.
The ballets of George Balanchine and Jerome Robbins continue to occupy a prestigious place at the Paris Opera. Indeed, the 2015/2016 season will open with a production that brings together these two choreographers alongside the new director of dance, Benjamin Millepied. Like former director of dance, Violette Verdy (1977-1980) before him, Benjamin Millepied is a former Principal of the New York City Ballet and a pupil of Jerome Robbins - a testimony to the lasting mark left by Balanchine and Robbins on the Paris Opera Ballet.
Jérôme Maurel
This production will be recorded for television.

A coproduction by the Paris Opera and Cinétévé directed by Vincent Bataillon.
Live in cinemas on 1st October.
Broadcast on Culture Box as of 20 October and on France 3 at a later date.