Ballet
Rosas
Guest Company - Anne Teresa De Keersmaeker
Palais Garnier - from 08 to 14 March 2019
Opening night : 8 March 2019
About
In few words:
When Anne Teresa De Keersmaeker worked on Violin Phase in New York in 1980, one piece of music alone besides Steve Reich's was played in the studio: Bach's Brandenburg Concertos. Thirty‑five years later, the choreographer continues her work with these pieces. "For me, Bach's music contains movement and dance like none other and succeeds in associating extreme abstraction with a concrete, physical and even transcendental dimension, perhaps for that very reason." A regular guest at the Palais Garnier, Anne Teresa De Keersmaeker has been invited back this season with her company, Rosas, to present a codified choreographic language that goes to the very heart of Bach's music.
Experience the work differently
"The History of Dance" workshops build on the 2018/2019 season's productions and invites the whole family to discover key periods and trends in the history of dance through artistic practice.
Whether you're a member of Arop or not, the friends of the Opera can reserve seats for you on all performance dates, including those not yet open for sale and those announced as sold out.
Gallery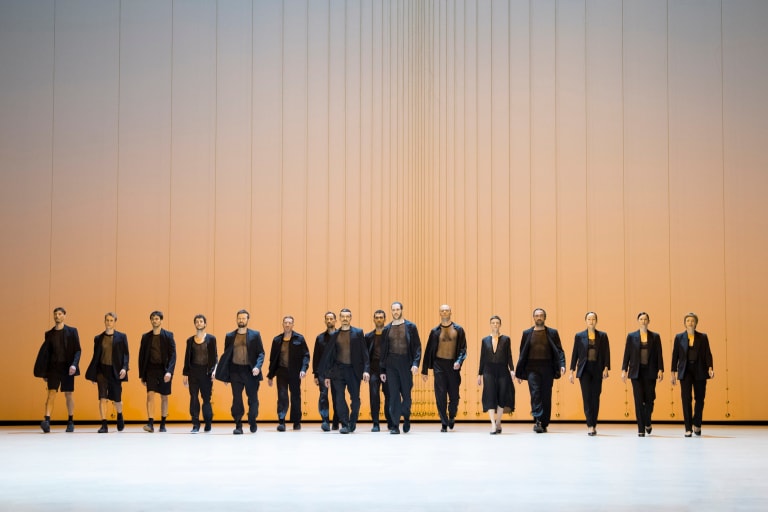 1/24 :
Rosas (saison 18/19) - Les Six concertos brandebourgeois
© Laurent Philippe / OnP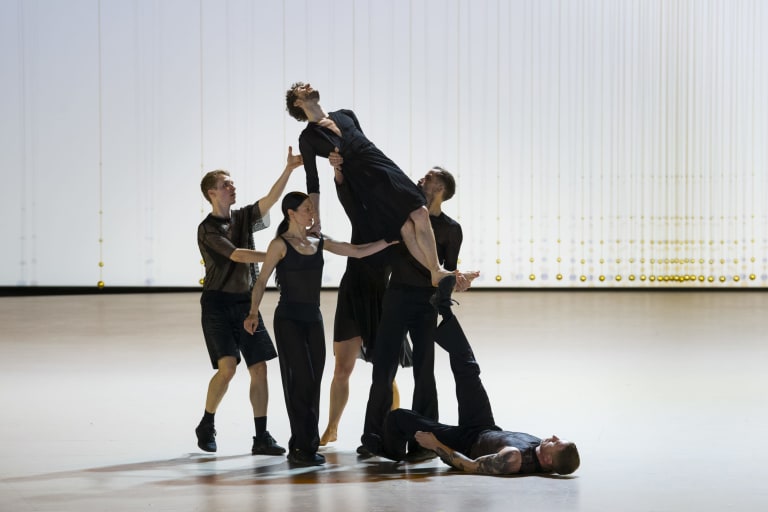 2/24 :
Rosas (saison 18/19) - Les Six concertos brandebourgeois
© Laurent Philippe / OnP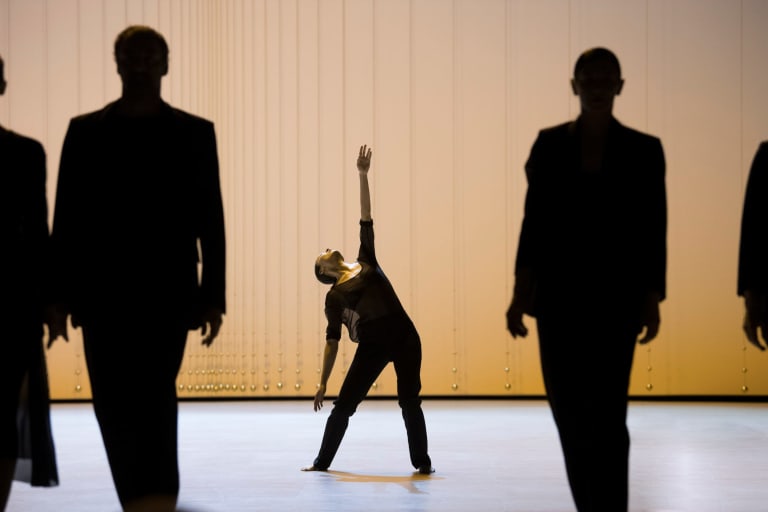 3/24 :
Rosas (saison 18/19) - Les Six concertos brandebourgeois
© Laurent Philippe / OnP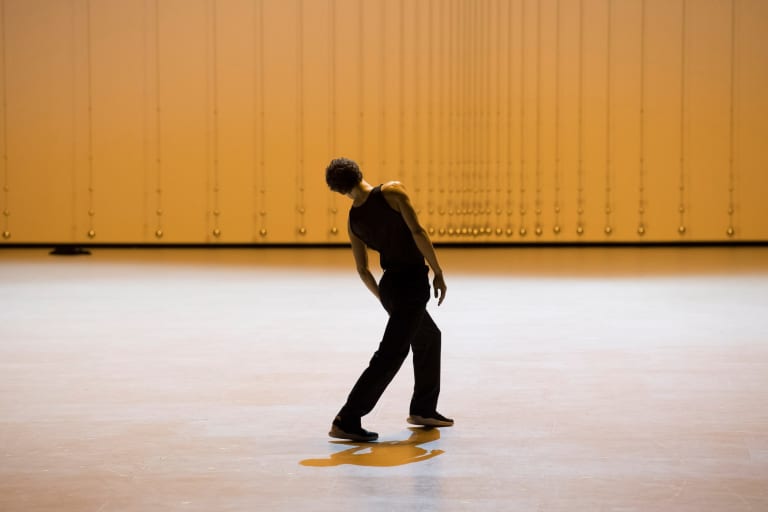 4/24 :
Rosas (saison 18/19) - Les Six concertos brandebourgeois
© Laurent Philippe / OnP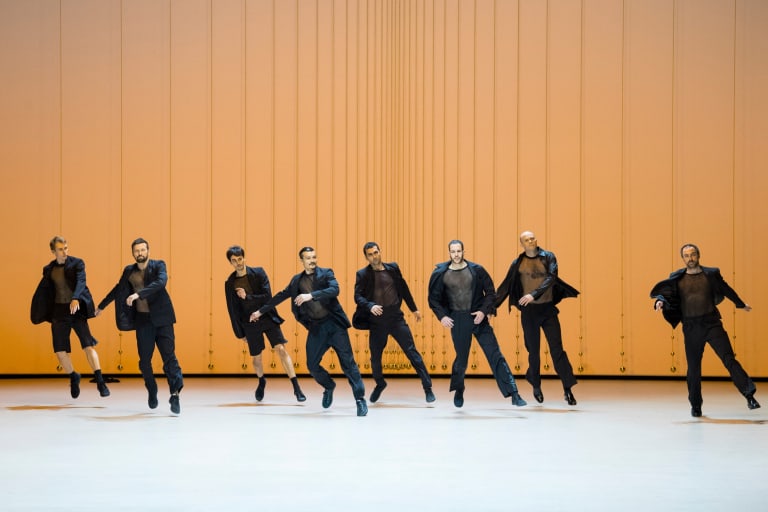 5/24 :
Rosas (saison 18/19) - Les Six concertos brandebourgeois
© Laurent Philippe / OnP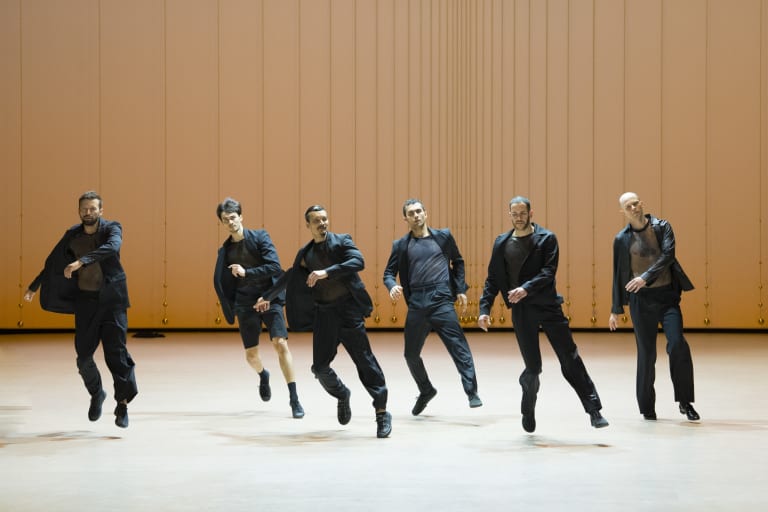 6/24 :
Rosas (saison 18/19) - Les Six concertos brandebourgeois
© Laurent Philippe / OnP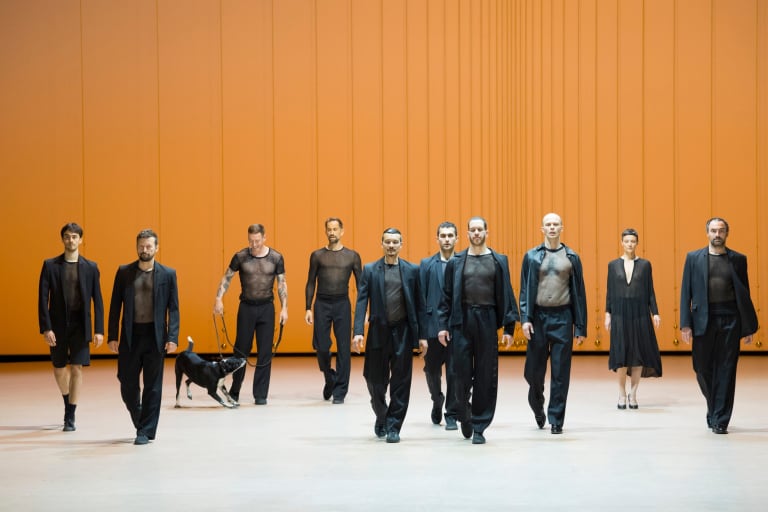 7/24 :
Rosas (saison 18/19) - Les Six concertos brandebourgeois
© Laurent Philippe / OnP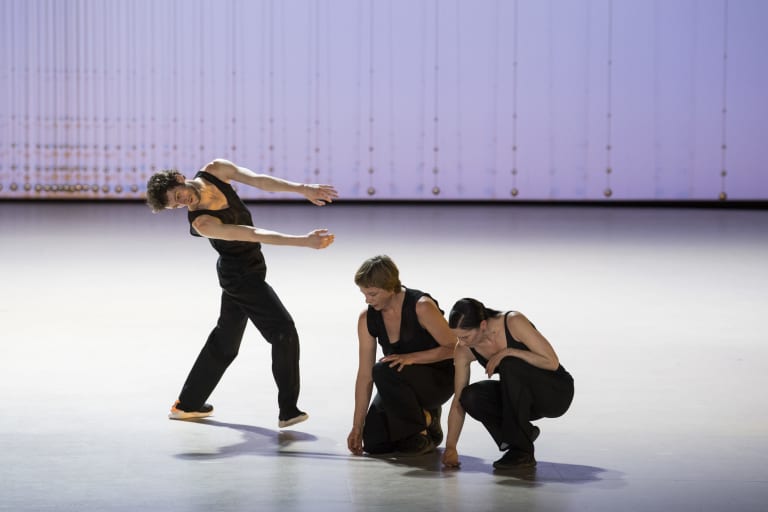 8/24 :
Rosas (saison 18/19) - Les Six concertos brandebourgeois
© Laurent Philippe / OnP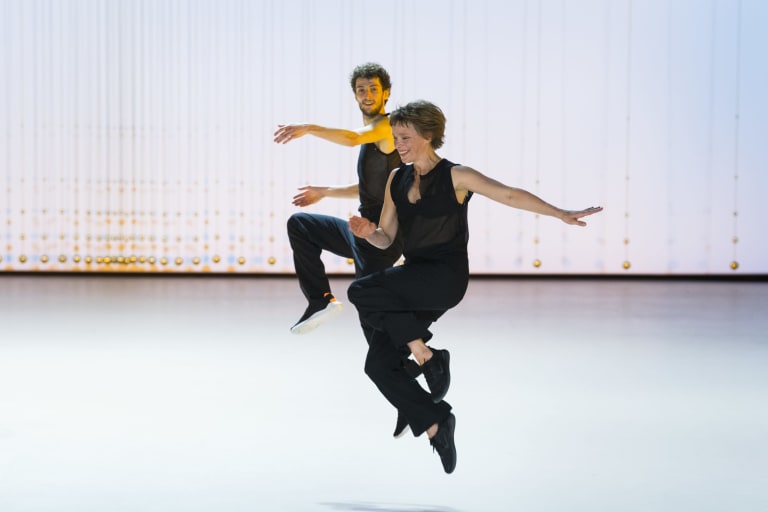 9/24 :
Rosas (saison 18/19) - Les Six concertos brandebourgeois
© Laurent Philippe / OnP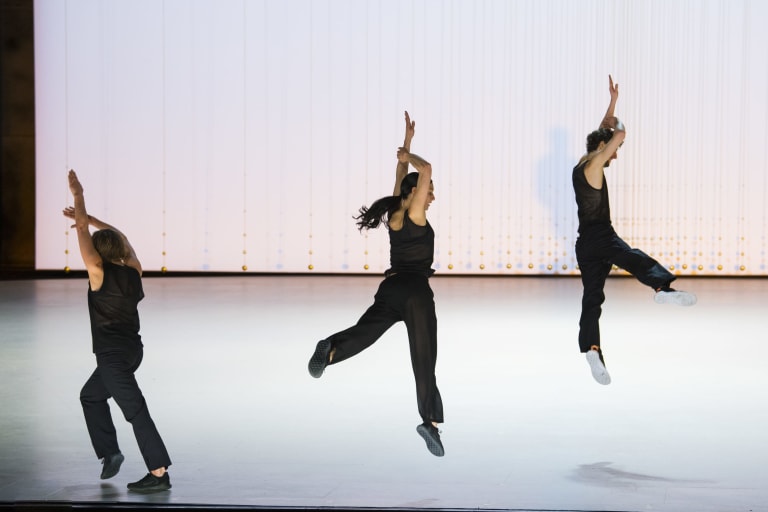 10/24 :
Rosas (saison 18/19) - Les Six concertos brandebourgeois
© Laurent Philippe / OnP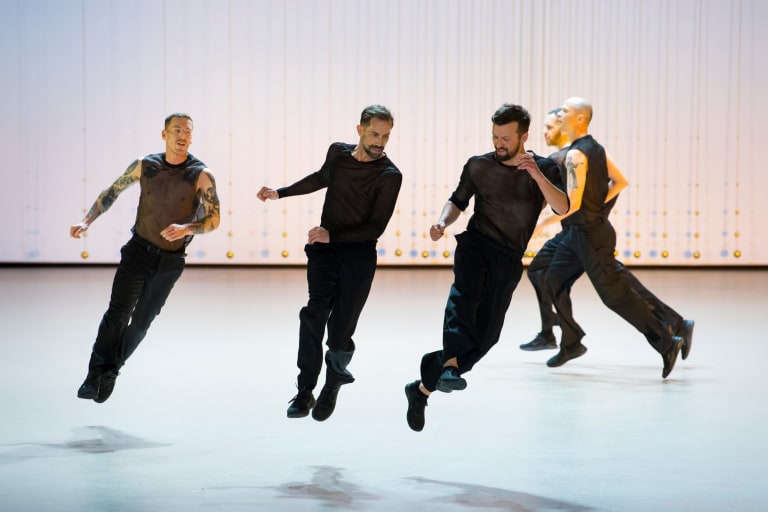 11/24 :
Rosas (saison 18/19) - Les Six concertos brandebourgeois
© Laurent Philippe / OnP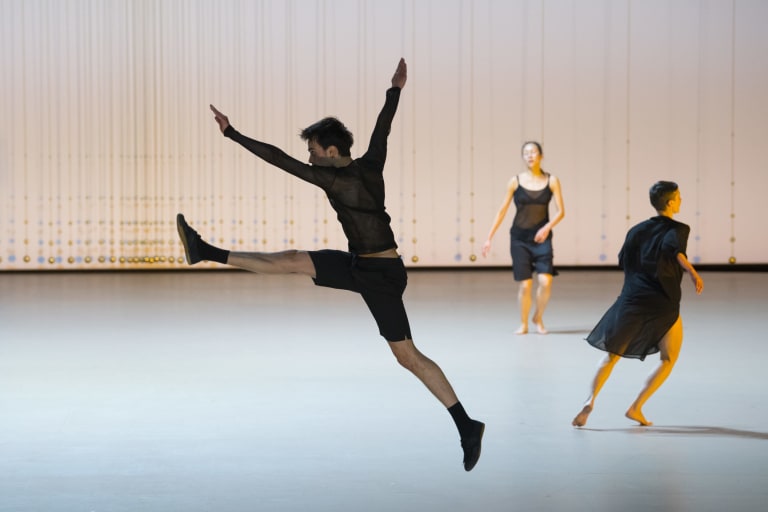 12/24 :
Rosas (saison 18/19) - Les Six concertos brandebourgeois
© Laurent Philippe / OnP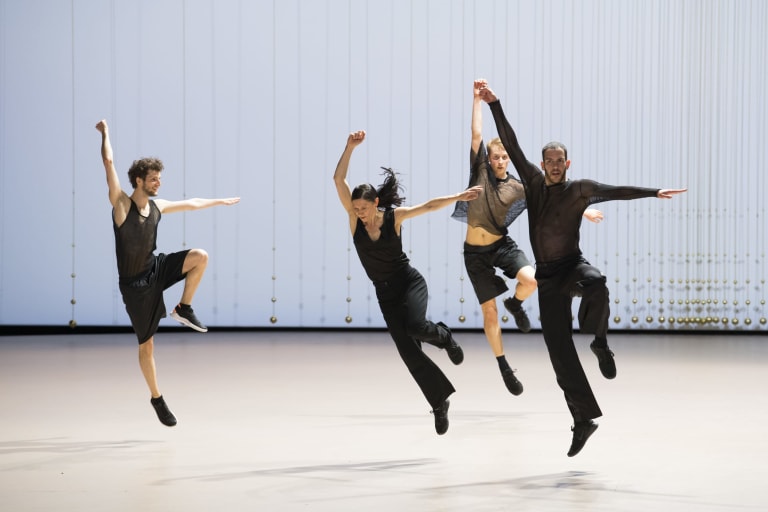 13/24 :
Rosas (saison 18/19) - Les Six concertos brandebourgeois
© Laurent Philippe / OnP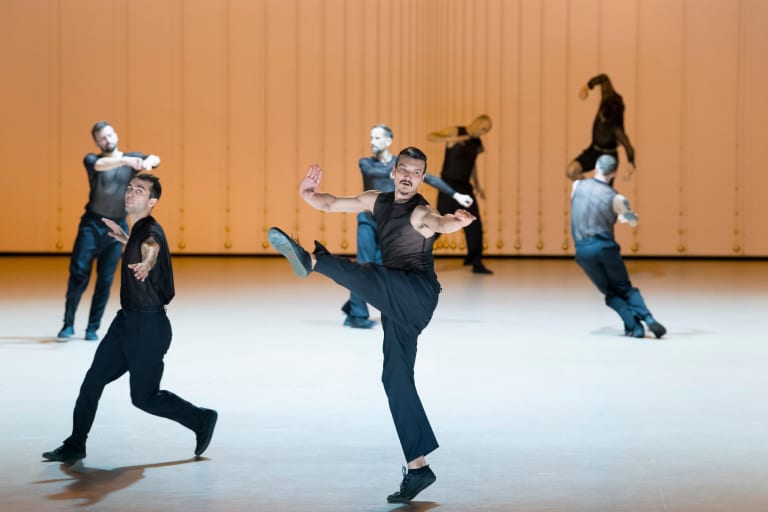 14/24 :
Rosas (saison 18/19) - Les Six concertos brandebourgeois
© Laurent Philippe / OnP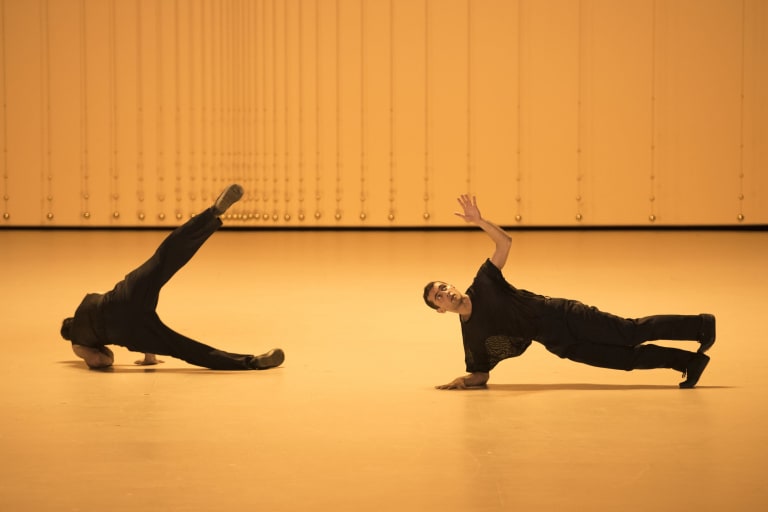 15/24 :
Rosas (saison 18/19) - Les Six concertos brandebourgeois
© Laurent Philippe / OnP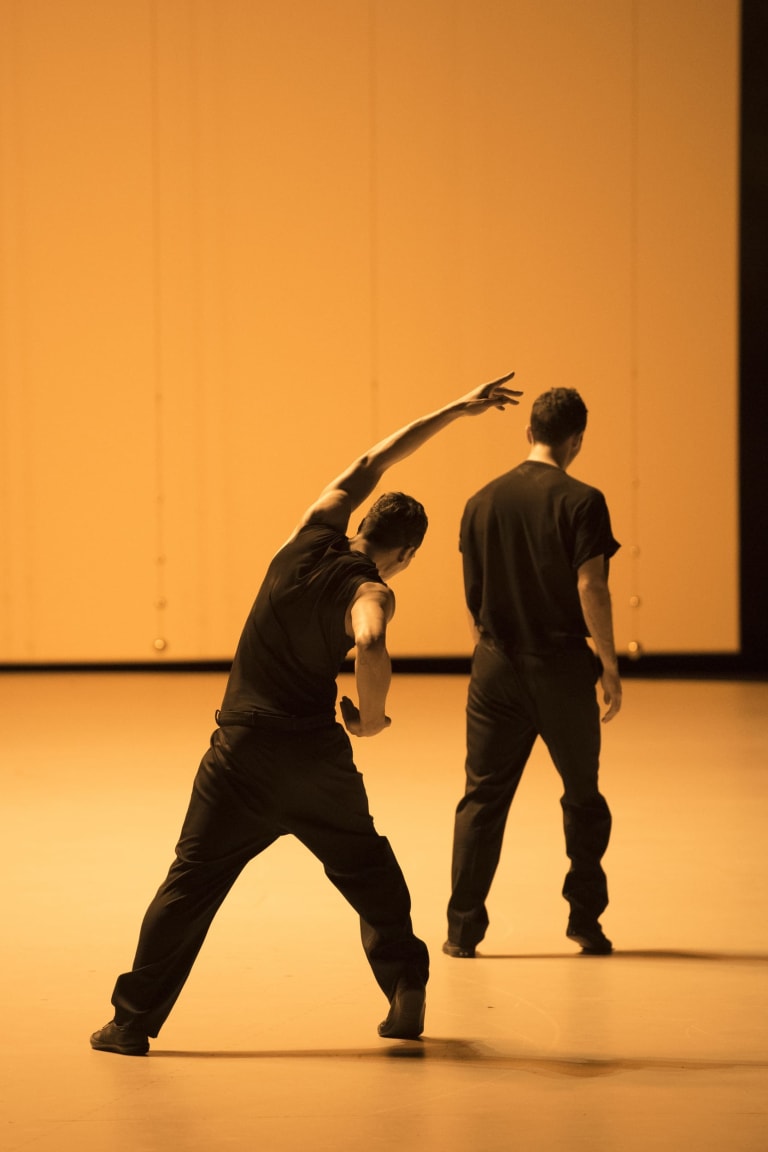 16/24 :
Rosas (saison 18/19) - Les Six concertos brandebourgeois
© Laurent Philippe / OnP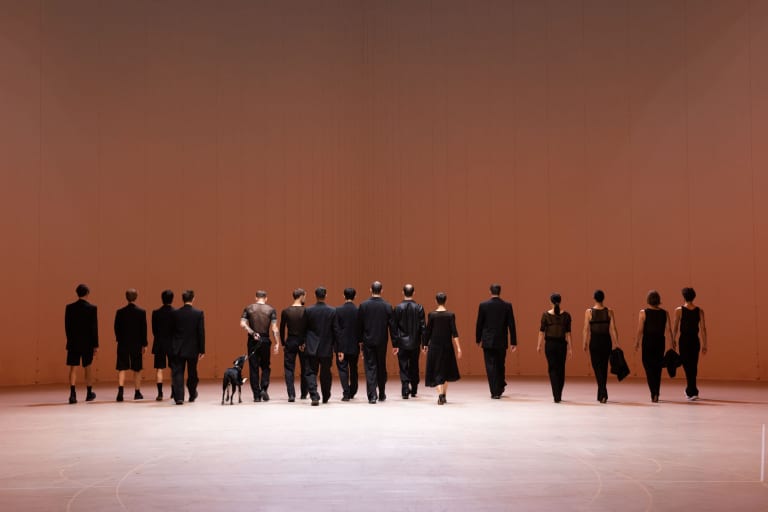 17/24 :
Rosas (saison 18/19) - Les Six concertos brandebourgeois
© Anne Van Aerschot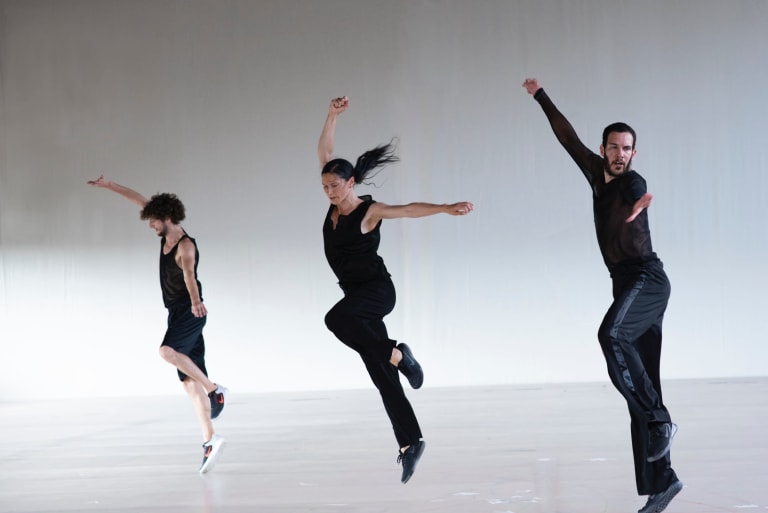 18/24 :
Rosas (saison 18/19) - Les Six concertos brandebourgeois
© Anne Van Aerschot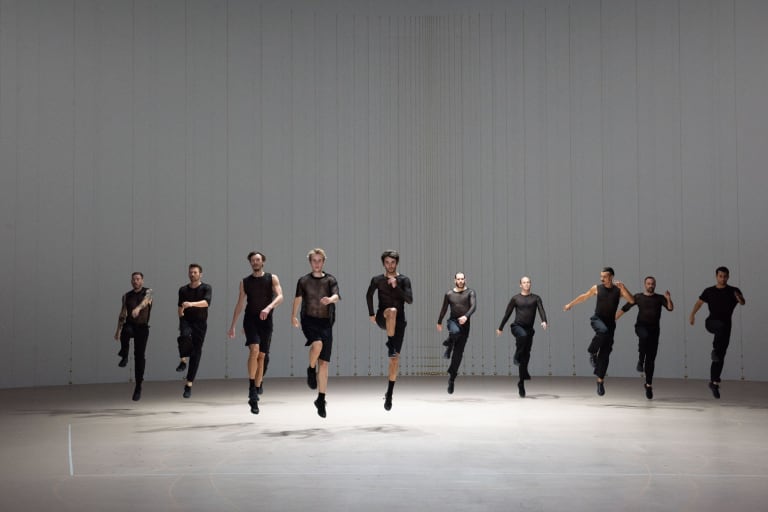 19/24 :
Rosas (saison 18/19) - Les Six concertos brandebourgeois
© Anne Van Aerschot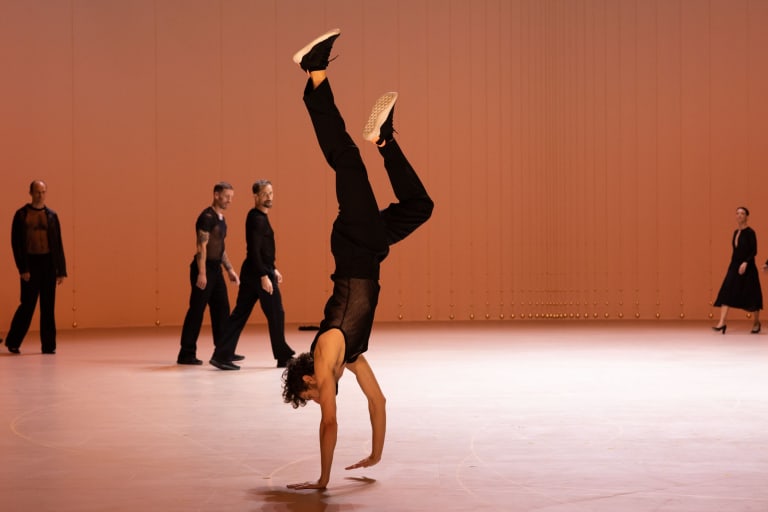 20/24 :
Rosas (saison 18/19) - Les Six concertos brandebourgeois
© Anne Van Aerschot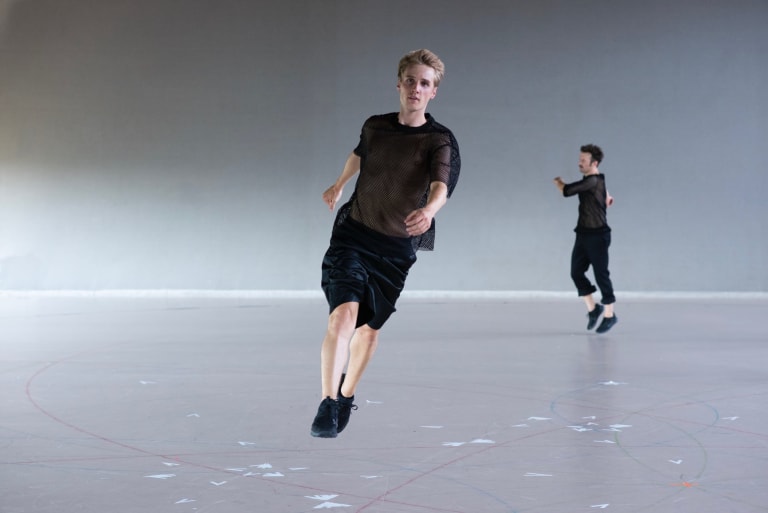 21/24 :
Rosas (saison 18/19) - Les Six concertos brandebourgeois
© Anne Van Aerschot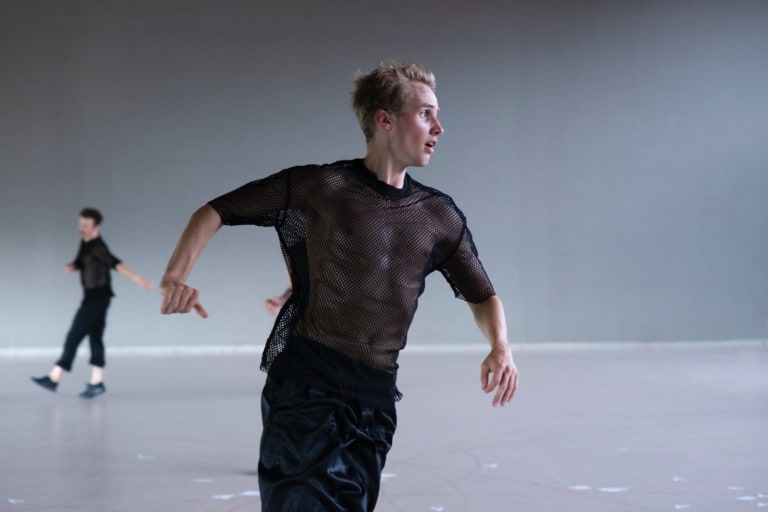 22/24 :
Rosas (saison 18/19) - Les Six concertos brandebourgeois
© Anne Van Aerschot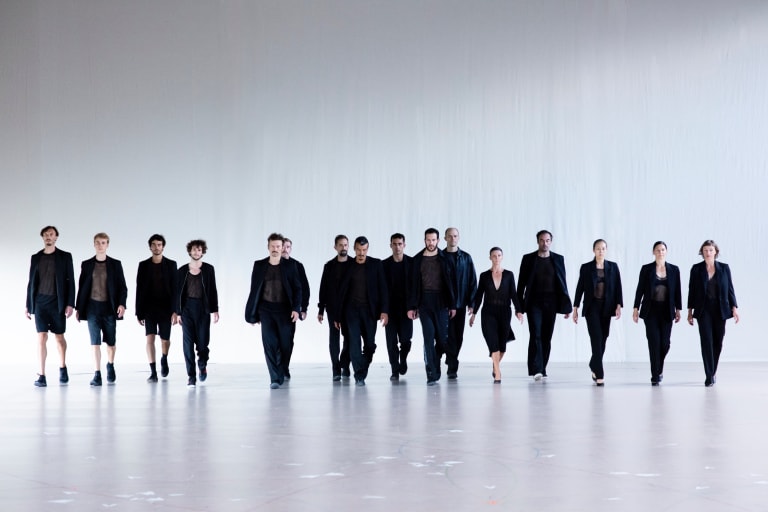 23/24 :
Rosas (saison 18/19) - Les Six concertos brandebourgeois
© Anne Van Aerschot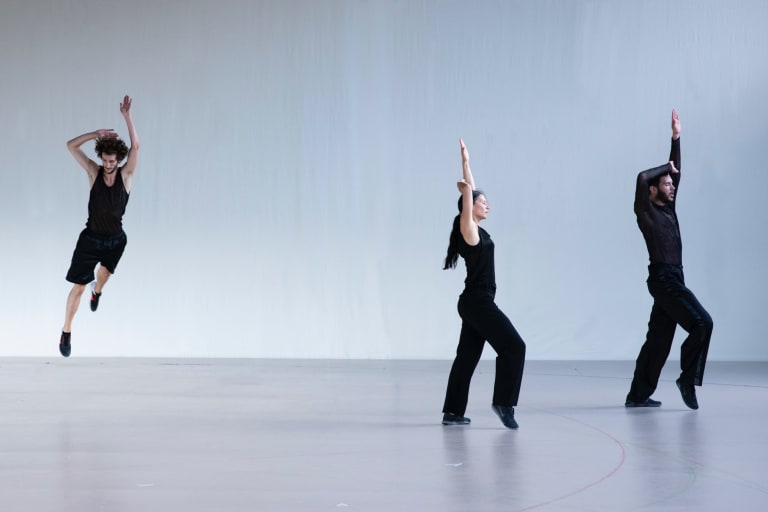 24/24 :
Rosas (saison 18/19) - Les Six concertos brandebourgeois
© Anne Van Aerschot
Videos clips
Les Six concertos brandebourgeois par la compagnie Rosas (Anne Teresa de Keersmaeker) - Teaser
Audio clips
Rosas
— By France Musique
Backstage
Article

Nine Leagues From Here

Article

Where Are You Going Like That?

Article

Geometry and grace
Podcast
Podcast Rosas
"Dance! Sing! 7 minutes at the Paris Opera" - by France Musique
07'
"Dance! Sing! 7 minutes at the Paris Opera" offers original incursions into the season thanks to broadcasts produced by France Musique and the Paris Opera. For each opera or ballet production, Nathalie Moller (opera) and Jean-Baptiste Urbain (dance), present the works and artists you are going to discover when you attend performances in our theatres.  
Article
Nine Leagues From Here
In Johann Sebastian Bach's Footsteps
12'
In 1705, Johann Sebastian Bach went on foot to Hamburg to hear the organist Johann Reinken, thus walking 45km. It is with a march that the dance begins in Anne Teresa De Keersmaeker's Concertos Brandebourgeois, the title of the ballet inspired by the eponymous score of the German composer which is to be performed from 7th to 14th March. Writer Célia Houdart slipped into the rehearsal studios in Brussels where the lines formed by Anne Teresa De Keersmaeker's dancers reminded her of the route covered by the young Johann Sebastian and inspired a story.
---
Day-break in Luneburg. In the sky, the clouds are fringed with gold. Already people are stirring in the streets of the town. Water carriers, barbers, liveried servants, coachmen, cobblers, shopkeepers, fish-wives, vendors of herbs and cress. In a square courtyard, in front of a stable, a young man is grooming a horse whose harness is hanging from a hook fixed on the door. Channels of stinking black mud; hot water splashing from the buckets that the boys are delivering to the laundresses. At the crossroads, the bright, regular striking of a blacksmith's hammer and the sound of a woman singing through a half-open window can be heard, and everywhere the familiar noise of people going about their daily morning occupations: sweeping in front of the shop, washing down a terracotta tiled floor, rolling along a barrel, bringing in the firewood.
Johann Sebastian carries a bundle containing a change of clothes, a small woollen blanket and, wrapped in a cloth, two slices of bread and a piece of Harzer Roller, a rolled curd cheese flavoured with cumin seeds. The young man has also brought a quill pen, some paper and ink in a small portable glass inkwell, in case he wants to jot something down, an air, a melody, or transcribe a few bars of organ music tomorrow during the concert. He is wearing shoes of goatskin covered by gaiters. He leaves the town suburbs, accompanied for a good while by a little troop of stray dogs with their puppies. Less noise. More trees and wind. The criss-cross flight of starlings. Now it is open countryside. The road is long. But Johann Sebastian is used to it. He likes to walk. He likes to walk for hours. It leaves him time to look at the landscape, to compose, dream.
The first timid signs of spring. Hedges of flowering hawthorn. Bluebells growing in the woods. At the entrance to a farm, a pile of manure mixed with straw is steaming. A sow whose ears flop over her eyes, but who picks up every scent, forages in the pile, making sure there is nothing in it for her. Ducks walk walk in a line in front of her. Johann Sebastian advances. He would like a closer look at the silky plumage of the ducks with its greenish bronze shimmer but the sow grunting amongst the dry leaves has made them fly away.
Just beyond the farm there is a fork in the road. The two branches look the same. The young man hesitates, he does not know which way to go. Then he espies, on the horizon, the moving sails of a windmill. It's that way, it all comes back to him. He took this road a few years previously with his brother, Johann Christoph. Now he is in the wilds. The air smells good. On the road side, the grass is covered with dew. On the ground lies a leather strap in the shape of an S, the colour of roasted coffee. Part of the strap from a trunk? The handle of a satchel? The shoulder strap from a rifle lost by a soldier joining his battalion. In the time it has taken to reflect on these hypotheses, the leather snake is already far behind the young man. He advances quickly. He hears his own breathing, the regular sound of his footsteps on the ground. Mentally, he transcribes the rhythm.
An hour passes. Then he sees a cart approaching slowly, drawn by a donkey. An increasingly ringing sound of iron wheels on the stony road. A man is walking beside the donkey with a switch in his hand. Behind the animal is piled a mountain of bundles secured with cords. A compact and colourful assortment of fabrics, of clothes. Johann Sebastian thinks to himself that he is probably a rag-and-bone man. The man halts his donkey. He raises his wide-brimmed hat, revealing a scar that slashes across his forehead. Seeing that this old wound excites the curiosity of the young walker, the man mutters something inaudible and quickly rams his hat back on his head. Then, in a slightly hoarse voice, he asks the young Johann Sebastian where he is going.
"To Hamburg."
"It's a long way yet."
"I know. A little over nine leagues."
"About eight hours. If you walk at a good pace. But with your young legs..."
"I shall stop somewhere before nightfall."
The animal nudges the man's right flank with his muzzle. He bares his teeth and begins to nibble at the fabric of his garment.
"Are you hungry?" the man asks his donkey.
He turns round and takes several leafy branches of hazel from his cart that he places on the ground. The donkey immediately begins to graze on the bouquet of tender green with a mixture of avidity and greed.
The two men take up the thread of their conversation again.
"You can sleep just this side of Winsen at Ramstein's, it's a good inn."
"It's been recommended to me."
"You'll see, the service is good. And the landlady leaves the bottle of Schnapps on the table."
The man strokes his donkey between his ears. Then, checking that the harness is still on his withers, he continues:
"And what are you going to do in Hamburg?"
"Listen to Master Reinken."
"A learned man?"
"Yes, in a way. And you?"
"I travel all over these parts. I'm from Arnstadt. Do you know it?"
"There is a brand new organ in Arnstadt. I dream of playing it."
Seeing that he was dealing with a musician, the Rag-and-bone-man began to whistle a popular tune, a dance that Johann Sebastian instantly recognises. They smile at each other. The donkey and the man set off once more.
Towards midday, the young man is hungry. He stops on the edge of a pine forest and finds a large flat stone on which to sit. The sun warms him. He devours his meal. He chases away a little wasp, the first of the season, with his hand. He drinks some water from a leather gourd. The meal has made him feel heavy. He is a bit tired. He stretches out on a carpet of pine needles a little farther on. He dozes for half an hour in the profound and wonderful silence.
He sets off again, surprised to meet no one, when he distinguishes numerous silhouettes working in the fields. Odour of dandelion flowers and ceps mixed with pine resin.
Suddenly a huge racket. A mastiff emerges from the bushes, approaches the young man and sniffs at his feet and calves. He is intimidating. Johann Sebastian remains calm, this is no time to get bitten. A hound that has lost the pack? The beast departs as quickly as it came.
It rained the day before. Here and there, the road is still sodden. And the sky is reflected in the large pools of water in the fields below.
Johann Sebastian thinks of a trio sonata he has copied out. A piece by François Couperin, the composer he so admires and who has just entered the service of Monsieur the Duke of Orleans, at the Chateau of Saint-Maur. He can hear the harpsichord part in his head.
Crack! The snapping of a whip from a postilion behind the young man. Suddenly a coach passes close by him, drives through a puddle and splashes mud on his clothes.
At that same moment, the alliance between France, Spain and Bavaria is being signed. But here, no one yet knows, only after a few days will the news reach Michaelisschule, Johann Sebastien's parish choir school, which takes in impoverished boys with beautiful voices.
A young woman emerges from a field carrying a wooden basket of grain. The young man asks her how far it is to Ramstein. She replies that the inn is barely ten minutes away, after the next bend, on the banks of the Elbe.
A little later, Johann Sebastian is standing beneath the inn sign which shows a bunch of grapes, Muscat from Hamburg. He cleans his shoes on the boot-scraper. Pots of geraniums are arrayed on the window sills. Inside, the inn is dark. There is a long table and two big benches, that is all. An ageing landlady who is rather deaf welcomes the young man. He enquires, raising his voice a little, if he can spend the night. He is not rich. The woman tells him he can sleep in the barn, on a pile of dry hay. The youth accepts.
In the fireplace of the dining room a fire is burning. The walls are blackened with soot. Vegetables steaming. The old woman is already preparing supper. She removes the wax that has dripped down the candlestick and scrapes off the little spots of wax staining the table with a fingernail. The landlady's hands are wrinkled and covered with little scratches. She busies herself with a sigh, explaining that she is alone, because her husband is spending a week at his sister's bedside: she is suffering from Stone Man Syndrome. In the fireplace a precariously balanced log falls. On a board, the head of a big fish with rows of sharp teeth gazes at the young visitor with a menacing air. That is for tomorrow's soup, the old landlady tells him.
A coachman and his son arrive noisily. The former reproaches the latter with having injured their horse when removing his bit. Johann Sebastian dines with them on soup and a bit of a plump chicken larded with bacon fat and spit-roasted.
The coachman asks the young man where he is going:
"To Hamburg. I am going to hear Adam Reinken at Saint Catherine's Church."
"The famous organist?"
"Do you know him?"
"Of course. My father does his bookbinding for him. Sometimes I drive him to Lubeck for concerts or when he has to see his friend..."
"Buxtehude?"
"Yes. Buxtehude."
On hearing these names, Johann Sebastian curls up his toes from sheer emotion. Meanwhile, the coachman's son finishes the bottle of Schnapps.
That night, the young Johann Sebastian is awakened by the hooting of owls. He burrows deeper into the hay, blotting out the sound a little, and goes back to sleep.
The following morning, he washes in the Elbe. The river is stirred up in sluggish eddies. Prudently, the young man remains on the banks on a little slope like a beach. A mixture of sand and gravel. The water is cold. Johann Sebastian begins by washing his feet and then his calves. The cold soothes some of his aches and pains: a tight-feeling muscle above his ankle and a corn on his foot that sometimes hurts with a shooting pain.
The young man advances in the water, stopping when it reaches his torso. He keeps his shirt on. He tilts his head slowly back, wets his hair then the back of his head, raises his head. The contrast between his body temperature and that of the water provokes an influx of blood and sensation in all his limbs. He swims with a vigorous breast stroke. Dives underwater. Which he loves. He strikes out quite quickly towards the shore. Clinging to the reeds, little translucent clusters shine, doubtless a shoal of fish. On the bank, the young man lifts a large stone to see what is underneath. He disturbs a crayfish. Gently, he puts the stone back. He tells himself that in this spot in July one would be devoured by mosquitoes.
Sitting on the trunk of an elm while his shirt is drying on the grass, his shoulders, back and buttocks wrapped in a little blanket, Johann Sebastian thinks of the concert he will listen to later that morning.    

Article
Where Are You Going Like That?
Promenades and Digressions
11'
Why do we walk, where are we going, where are we coming from? With the march from Anne Teresa De Keersmaeker's Six Brandenburg Concerti as her point of departure, the writer Pauline Delabroy-Allard sets out on a promenade. On her way, she meets dilatory walkers, some bent over by fatigue and old age, others with only memories to guide their steps and the stragglers walking round and round, closed in on themselves. So many walkers and walks, the urge to advance and to keep on your feet, the better to cling on to life.    

---
Where are you going like that? Yes, you! With your aristocratic chin, your arms like metronomes, breathing arrogantly and gazing into the distance, you're almost frightening to behold. If your footsteps echoed, frankly, you'd give people the jitters. But your footsteps don't echo. You walk in silence, your strides muffled, muted in the down-soft air. You are fairy tale animals, animals that don't exist, royal animals. A troop. You are a troop. You jump along at a swinging pace, all asymmetrical. Step with the left hind leg, step with the left diagonal biped, step with the right foreleg. And projection. And projection. And projection. Gallop, gallop! You are on parade. A sound and, as one, your faces all turn in the same direction. A movement and your bodies fuse into one. With a rustling sound, you make the same gesture. Where are you going, like that? Together, like an army, like an assault. You have such a decided air, so sure, so proud. To look at you, one might think that you were off to a celebration. You advance without wavering, without hesitating. Your backs straight, the desire that pursues you, the longing that catches up with you. You are earthly beings. You walk to conquer. You are vain animals.
As for me, I do not walk straight. I bump into everything that crosses my path. The ground pitches, the sky pitches, even the light pitches. Yesterday, tomorrow, I don't know where I am anymore. Is that morning that I see breaking in the sky or is it the evening light waning? Clarity also wavers. And I, I stagger. For days on end I stagger. Grief guides my steps, grief and then regret, grief and then regret and alcohol, griefs and then regrets and alcohol and the grief that comes from regrets and alcohol. My mind is foggy. The town slips by around me as I stagger along. I don't walk straight anymore, what's the point? I walk in a zig-zag, I undertake the twists and turns of a drunkard.
In spite of it all, I carry on. It's the only thing to do to go on living.
I walk.
When you walk, are you going or coming back?
But where are you going like that? With all that naivety that you wear like a smart jacket. Clear-headed, your ideas distinct. You don't know what's waiting for you, you advance without knowing what will happen. Your bodies say, however, that you are certain, frank, almost categorical. Your movements are intelligible and you even have a kind of limpid grace. We watch you go by and you seem not to see us. When you breathe out, if we watch you carefully, we can see your chests heaving. It's that, deep down, beneath your jackets cut from your simplicity, you are sighing. It would be enough to undress you a bit to slow you down and witness your lamentations rise up to the clouds. But all's well, you're a group. You are together. You protect each other. You might even start running.
You're walking so as not to cry. You are innocents on the run.
As for me, I can hardly walk anymore. Age prevents me. I need a walking stick, a third leg of wood that follows me like a shadow. I advance crookedly. My hips are stiff, I can't run any longer, I limp, I waver. They all overtake me. They don't look at me. They walk without looking at me, they walk past me, they jostle me. I stagger on with my body that doesn't know how to be a body anymore. Me and my three legs, we stop often to get our breath back.
In spite of it all, I carry on. It's the only thing to do to go on living.
I walk.
When you walk, is it to keep vertical?
Where are you running so fast? You're rushing about like madmen, twisting, jumping, breaking the lines, the diagonals, you're going in all directions, doubtless you think you can go on all your lives like that, that the music will never stop, that it will last until the light fades, until the hands are too damaged to play it, doubtless you think that tomorrow does not exist, quick, quick, slow, quick, quick, slow, quick, quick, slow. Why are you running like that? Where are you going? You seem so jolly, so young, even the old have a youthful air; in reality you have no age. You are a troop, you are together. And you run. You're running like mad. Twisting. Fluttering.
You're marching to create disorder. You are chaotic swaggerers.
As for me, I walk as best I can. Running, dancing, I've never done it. My eyes are closed. I never see the horizon. I walk as if stuttering, stammering, stumbling. I imagine my walk, I imagine my feet advancing one after the other without ever touching each other, I imagine my legs bending and straightening and it's as if I could see them. Blindly, the blind man! To oblivion, forgetfulness! I remember everything. I can't see but I can remember. My memory, that's my dance. I move forward in the dark. The music blinds me. So I float, I walk as best I can, I dither in order to get through, I have doubts about everything.
In spite of it all, I carry on. It's the only thing to do to go on living.
I walk.
When you walk do you turn round?
Where have you come from, you three? You are the same and you're different. You walk as if you were going to the cemetery, with a grave air and your hands in your pockets. You're wearing black but you are a bit nonchalant, you're wearing black for no particular reason, to see what will happen. You walk with a rhythm that isn't like you. You walk off beat. You're like spring, like the first sunshine that makes the buds bloom on still cautious branches, sombre and dirty with clumps of snow. You have this power. You are a choir. You repeat what you say. You think you are right. And that you only say important things. But sometimes you interrupt yourselves. Where have you come from, where are you going? You have a pace all your own. You are resolute. At the cemetery, you will place flowers here and there, you will embark once more on a mischievous dialogue.
You walk to hear the echo. You are melancholy mountains.
As for me, I walk bent double. Two, there are two of us in my body, for a few moments more. I converse inwardly with the child that is to come, I tell him that it is possible, that this is the moment, that it could be now. That he could come into the world. It hurts so much that that's all I can do, walk the length of a circle that I've imagined for myself, walk in a circle, round and round, with my belly even rounder. I carry him or he carries me, I don't know any more. As I walk I imagine myself dancing, I imagine his face. I walk thinking of the echo in the mountains, of the voices that sometimes answer each other. I walk bent double, flooded with pain.
In spite of it all, I keep going. It's the only thing to do to go on living.
I walk.
When you walk, do you know that you could fall?
Where are you going like that? With that elegant look on your faces. You seem solid, harmonious. You are exuberant, voluble and full of vivacious joy. When you jump, you seem to touch the sky. You jump so high. Together, you are together. Momentum. Together. Thrust. Together. Suspension. Together. Land. Together. You seem to cherish the bubbling activity in which you move. You raise your legs, you stretch your arms. Together. Two here, three there. Others over there. But together. You are a people.
You walk to calm your passions. You are tumultuous birds.
As for me, I walk every day stuck in the narrow space they call a cell. Once a week, I can walk in the prison courtyard. I long to raise my legs, stretch my arms. Jump, touch the sky, climb over the thick walls that strangle us. But I walk meekly, behind the others, as I'm supposed to. I imagine the jump of a lifetime, the jump that would land me on the pavement the other side of the wall, into the teeming life of which I can only hear murmurs. The jump of a lifetime, momentum, thrust, suspension, land. I repeat these four words to myself like a magic spell. I may get them tattooed on me when I get out of here. Momentum, left shoulder. thrust, right shoulder. Suspension, left calf. Land, right calf. In the meantime, I walk in my little cell, five paces one way, five paces the other, I touch the wall, I turn round, I retrace my steps, five paces, another five paces, I touch the wall, five paces.
In spite of it all, I keep going. It's the only thing to do to go on living.
I walk.
When you walk, is it to move forward?
Where are you going like that? With your dark suits, your expressions half serious half mocking. You confront each other, is it for a joke? A duel from an operetta, a pretend fight? You confront each other whilst walking and you never stop walking. You walk in a straight line. You confront each other. Is it the better to love each other? The better to help each other? What are you measuring yourselves by when you advance like that, together? What are you fighting against? Are you frightened? And where are you going, like that? With your dark suits, your inward smiles. You challenge the skies, you risk your lives. Take aim! At the straight line, you are a crowd, but you're waiting for the divine order. You provoke it. You want the Last Judgement, now, straightaway. Almost straightaway. You are a cloud. You walk, with your dark suits. The Last Judgement after the fight. Take aim, fire!
You walk to commune. You are solitary grammars.
As for me, I walk towards the absolute, towards eternity. When I walk, I talk to Him. I beg, I demand, I implore, I request. In invoke. I call to Him. I weep. When I walk, I pray. I've given Him my body. I walk for him. Along a line that you cannot see, it's my promenade, it's my prayer. I walk towards the absolute. I lift my head towards the sky, my eyes closed, I look for Him, I lift my breath, I murmur litanies to Him known by me alone. I walk because I am standing. I am between Him and the earth. He passes in me as thunder pierces concrete. He is my Lord, He is my destiny. I know that to have a body is a miracle, I know that it is to Him I owe this miracle. However, I often long to reach His presence more quickly. To be no more than a spirit at the side of the divine.
In spite of it all, I keep going. It's the only thing to do to go on living.
I walk.
When you walk, is it to capture the infinite?    

Article
Geometry and grace
Anne Teresa de Keersmaeker's Six Brandenburg Concertos
09'
Whilst presenting her Brandenburg Concertos with her company Rosas, a superb choreographic interpretation of Bach, Anne Teresa de Keersmaeker talked to Oriane Jeancourt Galignani, our partner from Transfuge.
---
A stark, empty, impeccably clean dressing room. She doesn't try to sit down. We are just thirty minutes away from the dress rehearsal on the stage of the Palais Garnier. She doesn't want to talk to us. She doesn't like and has never liked lending herself to the interview game. Anne Teresa de Keersmaeker is a petite woman in white sneakers and a black suit, which could be made from the same semi-opaque, hybrid silk and crêpe fabric, which adorns the bodies of the sixteen dancers on stage in the Six Brandenburg Concertos. The men, their torsos reshaped by the dark fabric, dance in fluid pants—sometimes in Bermuda shorts, and even a dress for one of them at the end of the performance. The four women are also wearing trousers—among them the down-to-earth and magisterial Cynthia Loemij, the company's longstanding and leading figure who, in this production, sets the stage alight. Anne Teresa de Keersmaeker greets us with the smooth, weary and impenetrable face of someone with something else on her mind. No doubt, the choreographer is tired of having to answer the same question that she has been asked in New York, Brussels, or here in Paris: why turn to Bach, again? But the question is erroneous: Keersmaeker is not turning to Bach again, she never turned away from him. It is a reality repeated each time, from her earliest choreographed steps; from Violin Phase—that 1980 revelation in New York featuring the mechanical silhouettes of three dancers twisting and turning their bodies to become the living tempo of Steve Reich's score—Bach has been there…
Of course, it was minimalist music which allowed her to break out and forge the Keersmaeker style, and lead to her stunning entrance into the world of dance. But, in that New York of the early 1980s first discovered by the young Belgian in awe of a city where dance was omnipresent, it had to be Bach, and she laid claim to him numerous times: The Brandenburg Concertos were a pillar of her research, as was Reich. The art of the ritornello? The profoundly circular nature of the two forms of music? The possibility, so clearly present in her productions, for the body to use gesture and tempo to become an element of the score? No doubt, the truth is more complex than that. And also more existential. Undoubtedly, it is no coincidence that one of her last productions set to Bach's Suites borrowed its title from the Lutheran hymn, Mitten wir im Leben sind. With Bach, Anne Teresa de Keersmaeker finds a spirituality of order and of chaos that is fundamentally necessary for her.
The complex order of chaos
There is a glorious puritanism to Anne Teresa de Keersmaeker, and her choreography. That is to say, puritanism in the sense of the baroque era, namely, a quest, as with Bach, for a pure incarnation. I pointed out to her, when it comes to Bach, that she often talks of "ordered chaos", which may seem puzzling given that the chaotic dimension of Bach is not exactly apparent: "but perhaps chaos is a complex order" she replies.
And in fact, her production falls within the realms of that: a Methodism that constantly questions its own foundations. The Six concertos are as much about reinventing the geometry of the stage as they are living paintings which she has choreographed in solos or ensembles of unequalled virtuosity. She explains to us her approach with precision: "It took me almost thirty-five years to decide to choreograph the Brandenburg Concertos. However, in the interim, I worked with Bach five times: there was Toccata, Partita 2 with Amandine Beyer and Boris Charmatz. There were the Six Suites for Cello and a double collaboration with Alain Franco that reflected on the relationship between the music of Bach and great composers of the 20th century like Schoenberg and Webern. But this was the first time I was choreographing a piece of music by Bach that had been composed for a large ensemble. At that moment, I had the desire to seek out a choreographic language that would translate the beauty, musicality, and complexity of the music which Bach had composed: a call to life, a call to dance, a call for movement. A highly exhilarating, uplifting piece of music, extremely rich in its diversity and its harmony."
At the beginning, we rediscover that famous art of walking which is the signature of the choreography and which she defines in terms of "my walking is my dancing". Men and women advance soldier-like towards the edge of the stage, yet this military step is reigned in, as if almost deconstructed. There is a hint of a ritornello which will hide from itself. And the beginning of a narrative. I don't know whether it is because the dancers are numerous and from different generations, but rarely has one of Keersmaeker's productions seemed to infuse us with a sense of narrative. It is akin to a succession of doors opening onto other landscapes or places of emotive power. Keersmaeker sees only an echo of the essential nature of the Concertos: "Without being systematic, Bach's music carries an emotional human memory. It's full of jubilation, joy, sadness, compassion, even humour... There are a range of emotions that are always clearly distinct and perceptible in Bach's music. As such, it conveys a lot of anarchy. And as human beings, we recognise ourselves in this music." She also uses the word dramaturgy, but when we point this out to her she corrects herself immediately, illustrating the unceasing contemplation she affords her own work: "We must understand the word dramaturgy, not in the sense of narrative structure, but rather, as a spatial strategy itself based on an underlying geometry, which in turn is based on circles, ellipses, pentagrams, spirals: an alternation between straight and curved lines and circles."
Method
To listen to the precision with which the choreographer conceives her work, I cannot help but question her on each stage of the ballet. How does one approach a work as rich and diverse as Concertos? "Once the decision was made to do all six, and do them in one piece, it was obvious that I had to develop a choreographic, musical, and spatial strategy which would plot a line between the six concertos that would reflect their diversity and their unity".

In terms of casting, she has chosen to present different generations of dancers to juxtapose bodies but also ways of dancing. As a result, we find Cynthia Loemij and Samantha van Wissen, both of whom appeared in the legendary Rosas danst Rosas of 1997, but also some young faces like the 25-year-old dancer Robin Haghi who trained at P.A.R.T.S, the School in Brussels founded by Anne Teresa de Keersmaeker. So how does she work with dancers of such disparate experience? And how does she inspire such company coordination in them? She talks about that in a relaxed way for the first time in our interview: "We call on the skills and methods that we have developed over the years and at the same time we also search for new ways. Each piece of music is different. There are always two key partners: the music and the dancers. Obviously, the task is to make sure that the dancers give the best of themselves, to embrace the challenge of creating a choreography based on such complex music and to find a solution to that. As we proceed, there's a physical approach and an intellectual approach: the interpretation of the score, the question of the organisation of time and space. And on the other hand, you effectively follow your own intuition and instinct. We explore. It's an important job that advances at a very slow pace, step by step, bar by bar. First you need to prepare the groundwork, create the vocabulary, draw the main spatial lines, have a "casting" to decide who is doing what. To develop a vocabulary based on certain architectural principles.
Working from geometric designs on the floor, the company also builds on the impressions formed during rehearsals which can last for as long as five or six months. This time…", the choreographer tells us, "it was The Abécédaire de Deleuze which provided them with a certain notion of underlying narration".
Scientific awareness of mortality
It has often been said that at the end of the 20th century Anne Teresa de Keersmaeker created a powerful connection between music and dance that previous choreographers had sought to unravel. Indeed, in this production we rediscover the principle of one musician / one instrument, that was already used, particularly in her piece Vortex Temporum based on the music of Grisey which was presented at the Festival d'Automne.
Here, this principle reaches its peak during the superb solo which accompanies the famous flight of the keyboard during the fifth concerto. That musical moment which some would say made Bach one of the most modern composers of the classical era, seeking to challenge the rules he himself had decreed when he composed the Concertos. Keersmaeker's choreography is in tune with this subversion of the harpsichord.

But there is also something else that the ballet brings out: Bach's humour. Elation was already present in the trio which Keersmaeker choreographed to Bach's French Suite in 2010. However, here there is a genuine surrealist humour embodied by a dog which meanders through the choreography, like in a game of skittles. The shadow play with which we have become familiar since Fase here underplays the choreography in progress and also provides a comical counterpoint in the middle of the ballet.
Because they are so at one with the music, the dancers of the Concertos are suffused with infinite resonance. Before leaving us, Keersmaeker emphasises the music's human scope: "There are several pieces of music by Bach that are testimony to this existential consciousness and its capacity to embody our mortality. The almost scientific awareness that we belong to something which is beyond us. With a deep understanding that we are human and made of flesh." Between geometry and grace.