Ballet
Benjamin Millepied /​ Maurice Béjart
Opéra Bastille - from 24 February to 24 March 2018
Pre-opening : 23 February 2018

Opening night : 24 February 2018
About
In few words:
This Ravel evening brings together two ballets on the themes of love and seduction. Whilst one of them – virtuoso and colourful – displays fluid classical lines, the other – all in red and black – is stark but seething with eroticism. In Daphnis and Chloé (2014), with sets and costumes by Daniel Buren, Benjamin Millepied recounts how love between a shepherd and a shepherdess triumphs over temptations and threats. In Maurice Béjart's Boléro (1961), a soloist captivates his audience from the top of a table. Transported by the heady rhythms of Ravel's score, the performer compellingly draws the rest of the group into the dance.
Saturday 24 February 2018 at 19:30

Saturday 24 February 2018 at 19:30
Tuesday 27 February 2018 at 19:30
Thursday 01 March 2018 at 19:30
Friday 02 March 2018 at 19:30
Saturday 03 March 2018 at 19:30
Sunday 04 March 2018 at 14:30
Thursday 08 March 2018 at 19:30
Saturday 10 March 2018 at 19:30
Tuesday 13 March 2018 at 19:30
Thursday 15 March 2018 at 19:30
Friday 16 March 2018 at 19:30
Monday 19 March 2018 at 19:30
Wednesday 21 March 2018 at 19:30
Thursday 22 March 2018 at 19:30
Saturday 24 March 2018 at 19:30

Latest update 15 March 2018, cast is likely to change.
Whether you're a member of Arop or not, the friends of the Opera can reserve seats for you on all performance dates, including those not yet open for sale and those announced as sold out.
Gallery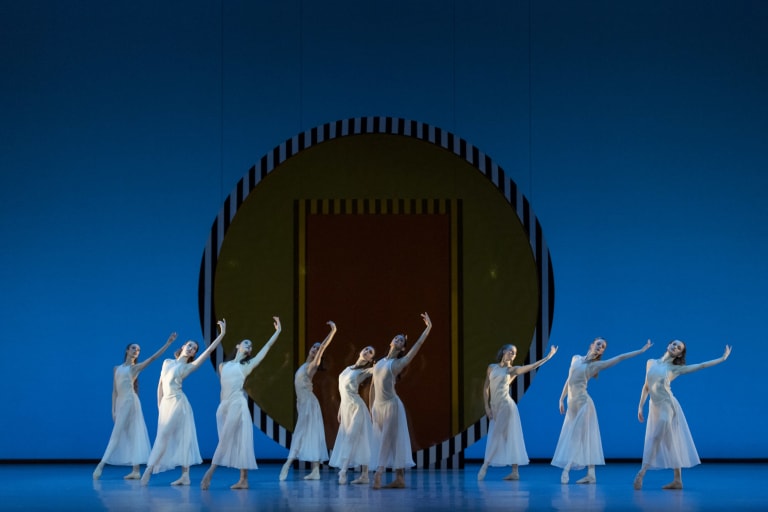 1/33 :
© LIttle Shao / OnP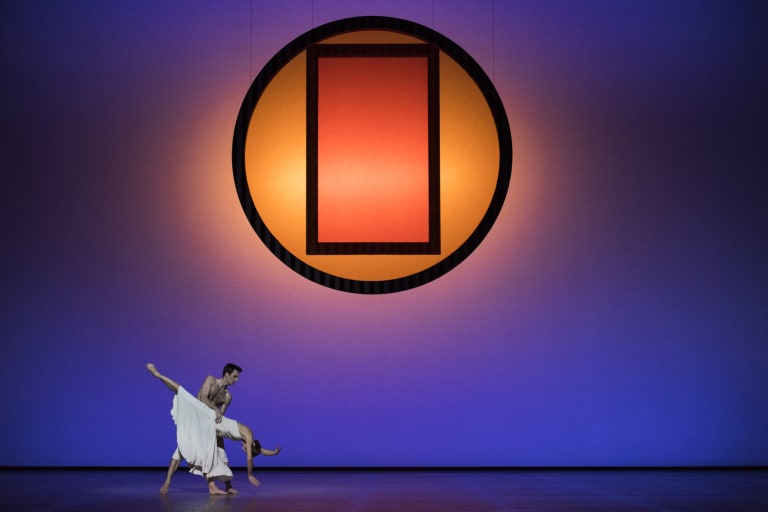 2/33 :
Aurelia Bellet et Allister Madin
© LIttle Shao / OnP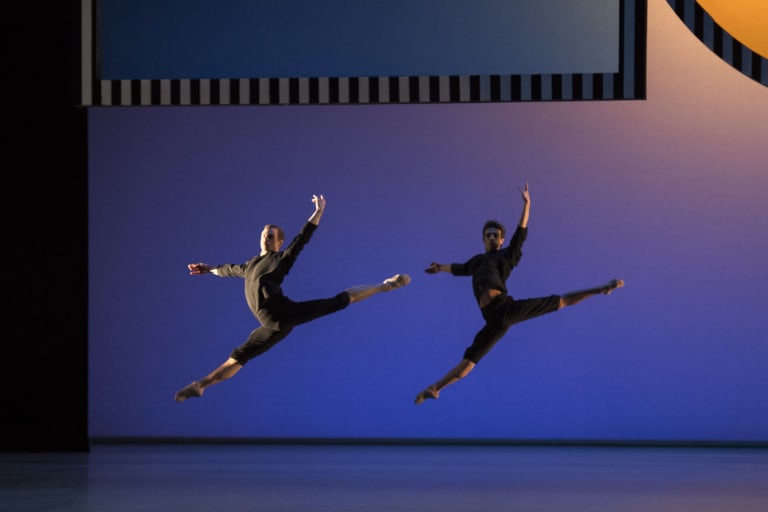 3/33 :
Adrien Couvez et Francesco Mura
© LIttle Shao / OnP
4/33 :
Daphnis et Chloé
© LIttle Shao / OnP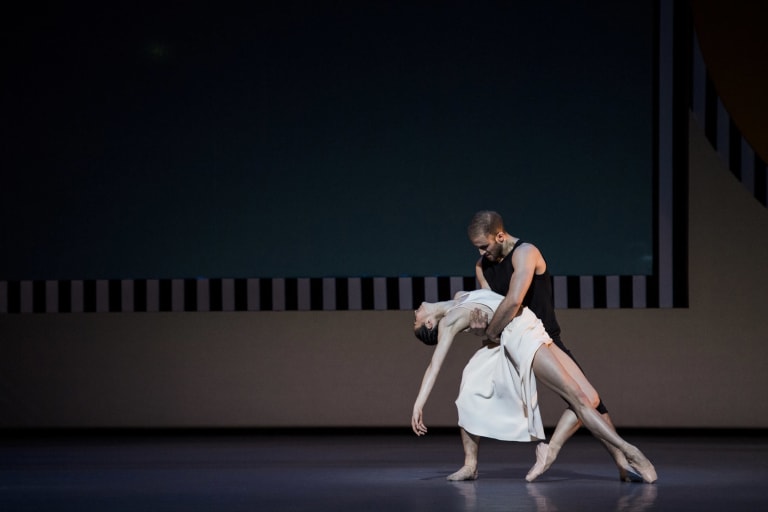 5/33 :
Hannah O'Neill et François Alu
© LIttle Shao / OnP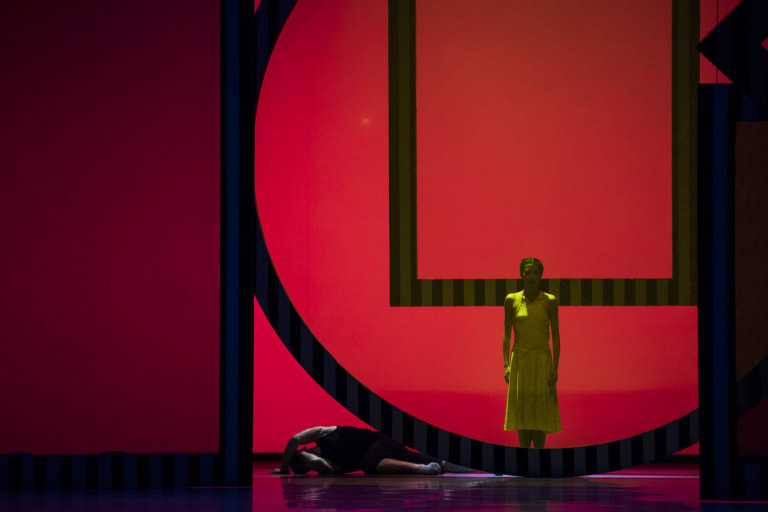 6/33 :
Hannah O'Neill et François Alu
© LIttle Shao / OnP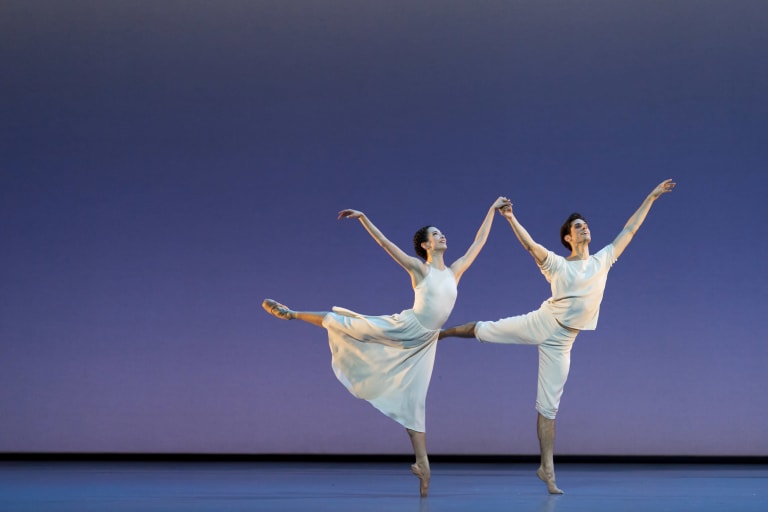 7/33 :
Hannah O'Neill et Yannick Bittencourt
© LIttle Shao / OnP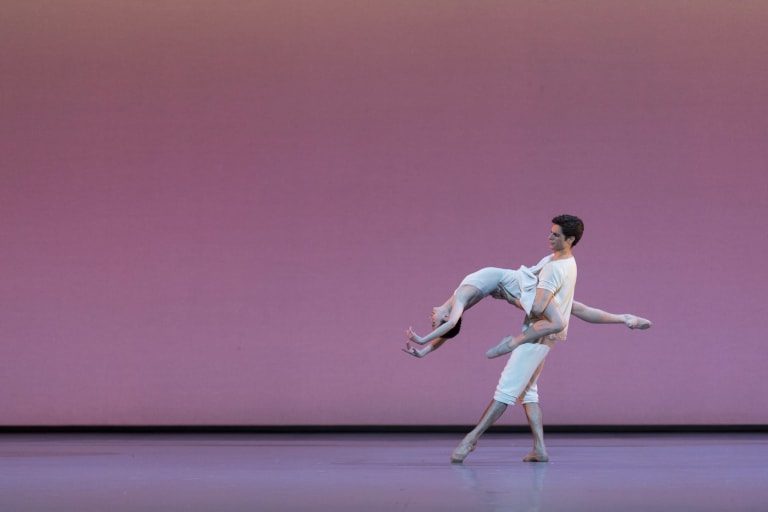 8/33 :
Hannah O'Neill et Yannick Bittencourt
© LIttle Shao / OnP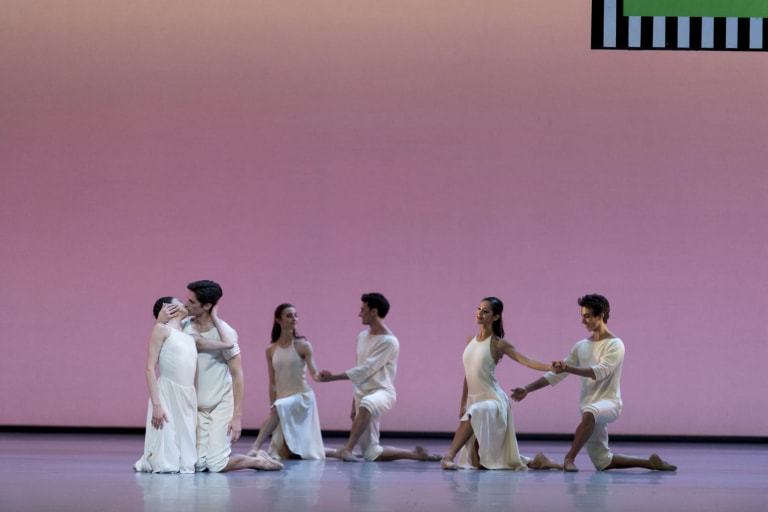 9/33 :
© LIttle Shao / OnP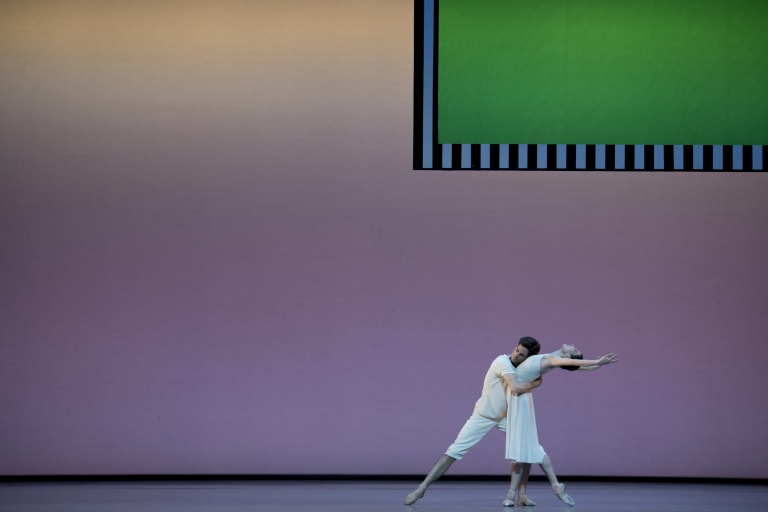 10/33 :
Hannah O'Neill et Yannick Bittencourt
© LIttle Shao / OnP
11/33 :
Hannah O'Neill and Yannick Bittencourt
© LIttle Shao / OnP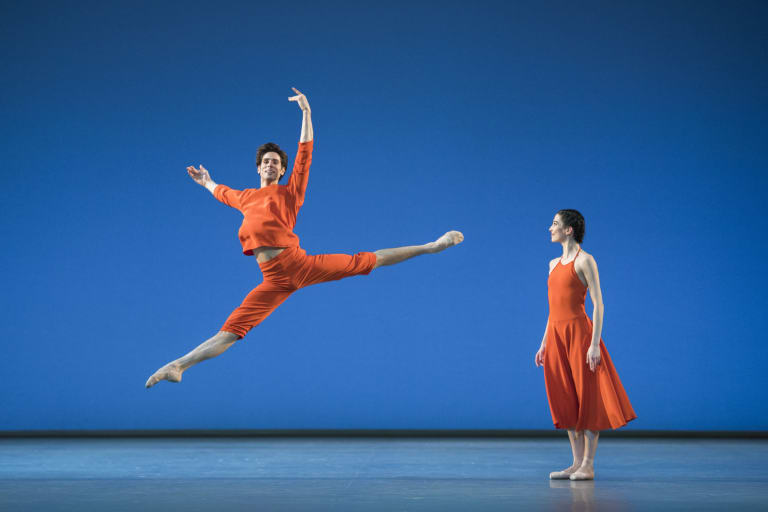 12/33 :
Hannah O'Neill and Yannick Bittencourt
© LIttle Shao / OnP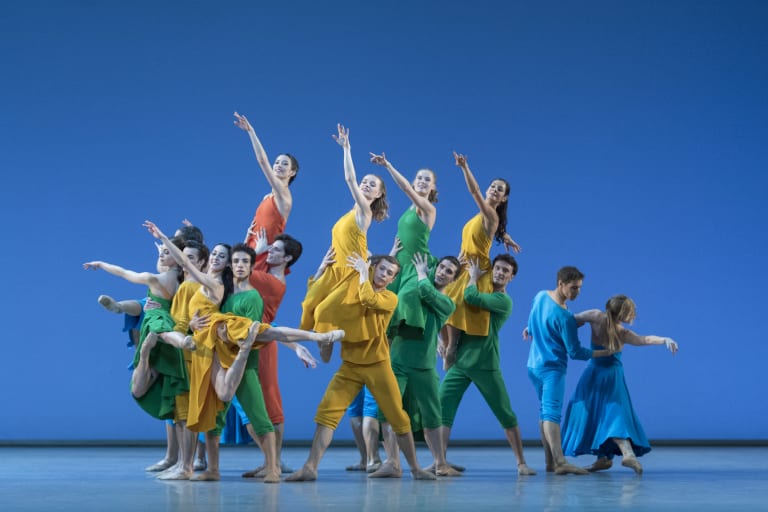 13/33 :
Daphnis et Chloé
© LIttle Shao / OnP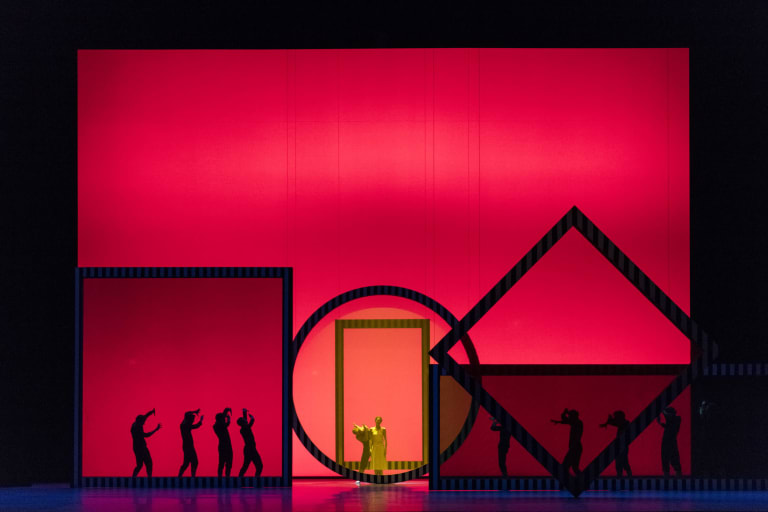 14/33 :
Daphnis et Chloé
© LIttle Shao / OnP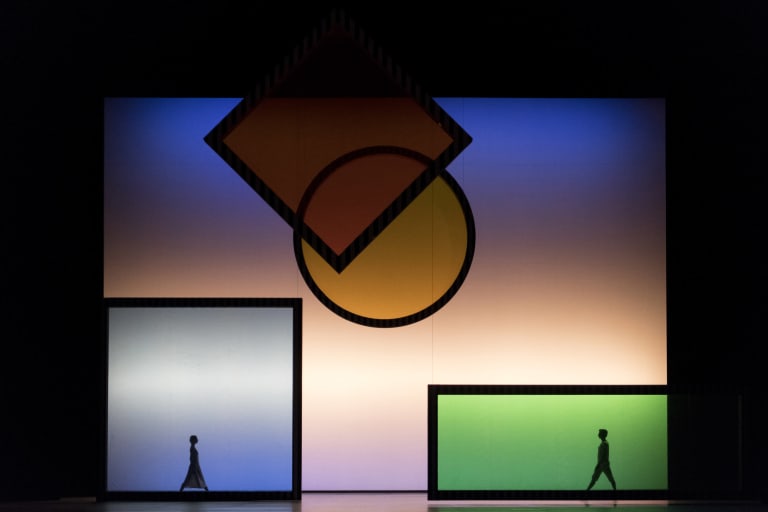 15/33 :
Daphnis et Chloé
© LIttle Shao / OnP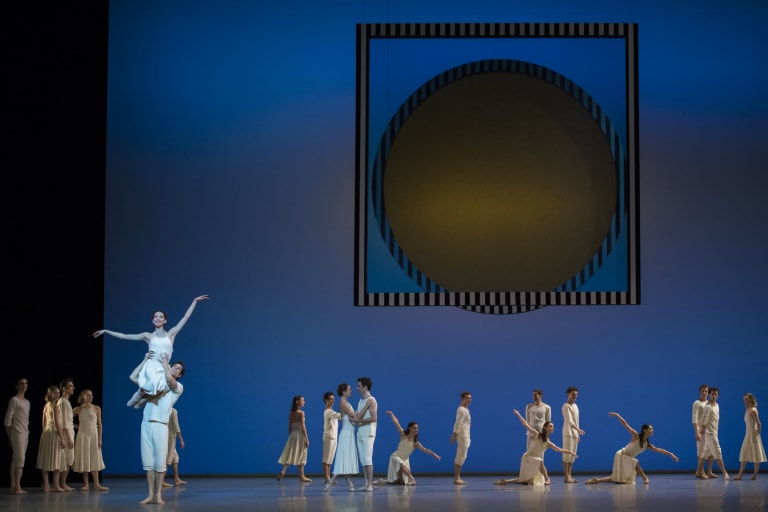 16/33 :
Daphnis et Chloé
© LIttle Shao / OnP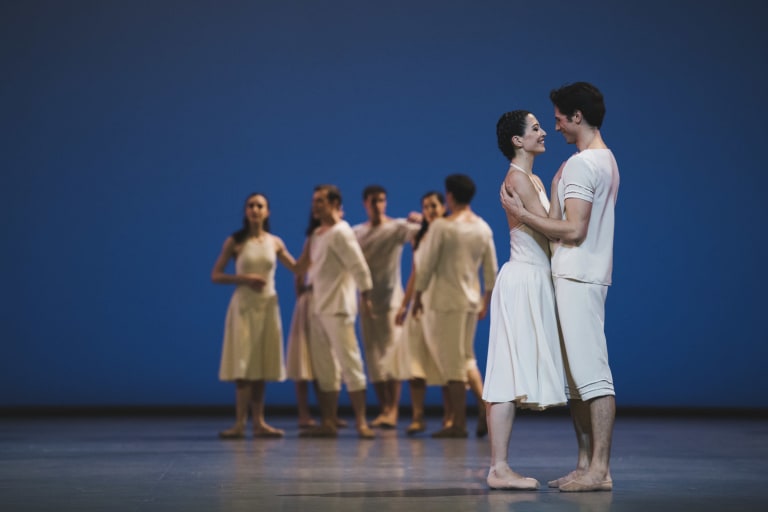 17/33 :
Hannah O'Neill and Yannick Bittencourt
© LIttle Shao / OnP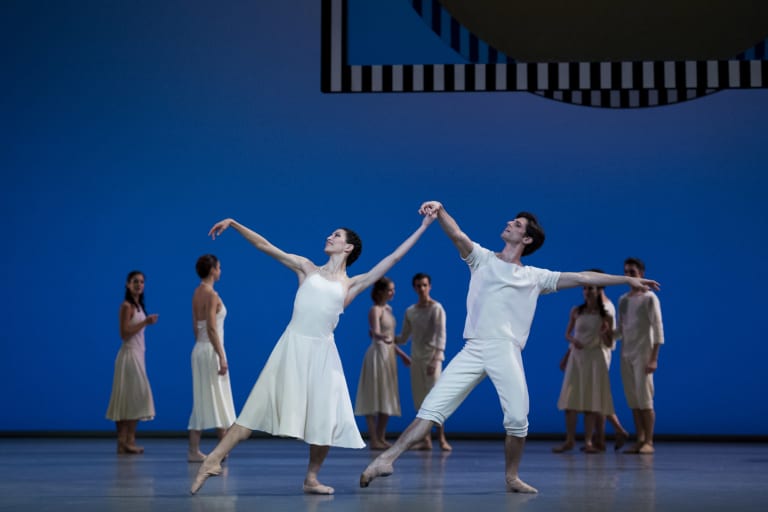 18/33 :
Hannah O'Neill and Yannick Bittencourt
© LIttle Shao / OnP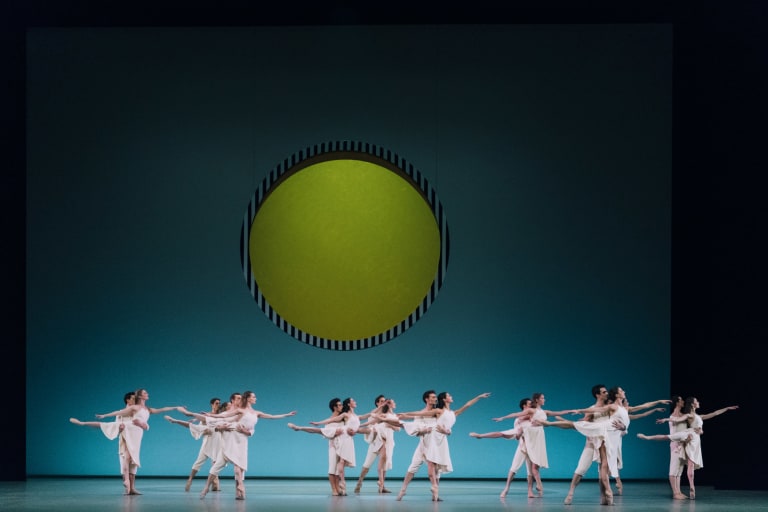 19/33 :
Daphnis et Chloé
© LIttle Shao / OnP
20/33 :
Daphnis et Chloé
© LIttle Shao / OnP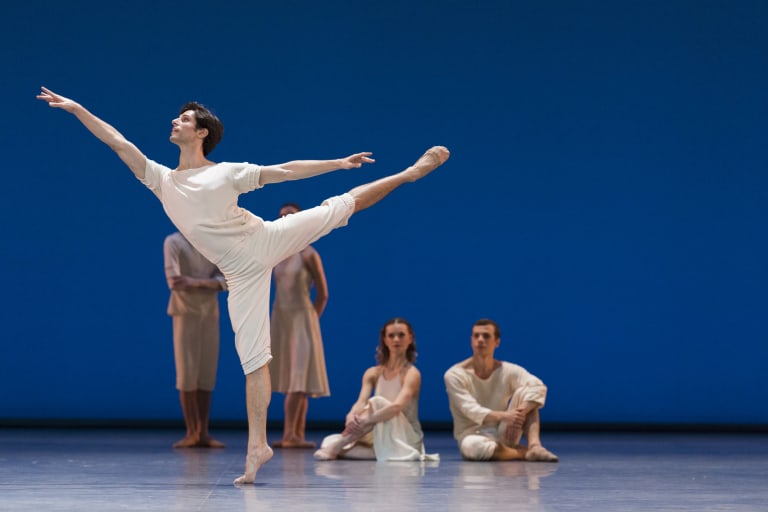 21/33 :
Daphnis et Chloé
© LIttle Shao / OnP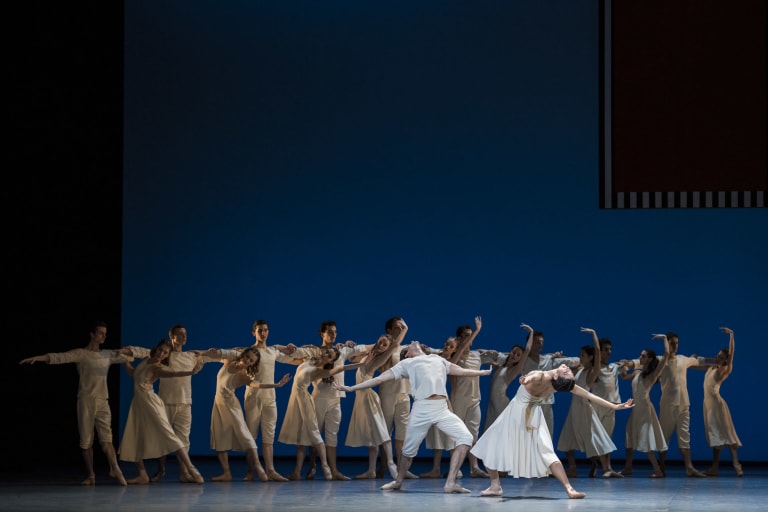 22/33 :
Daphnis et Chloé
© LIttle Shao / OnP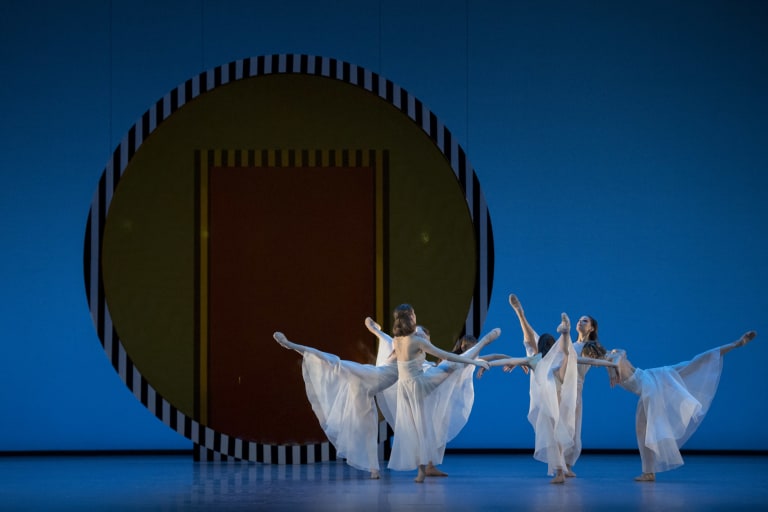 23/33 :
Daphnis et Chloé
© LIttle Shao / OnP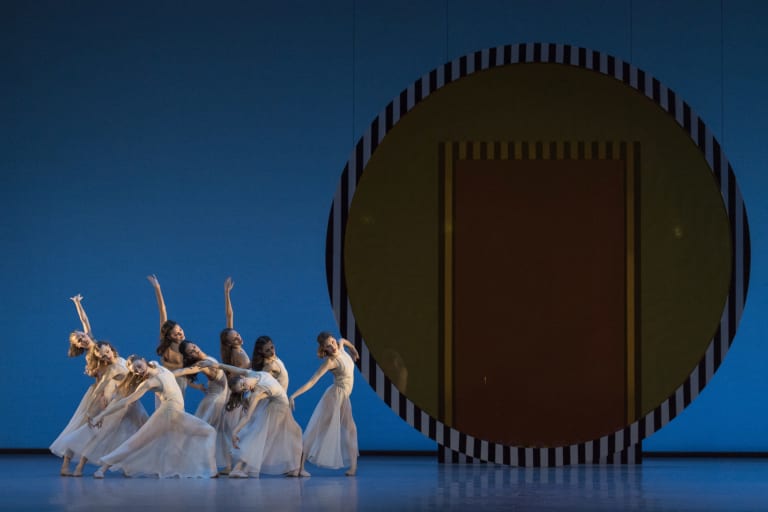 24/33 :
Daphnis et Chloé
© LIttle Shao / OnP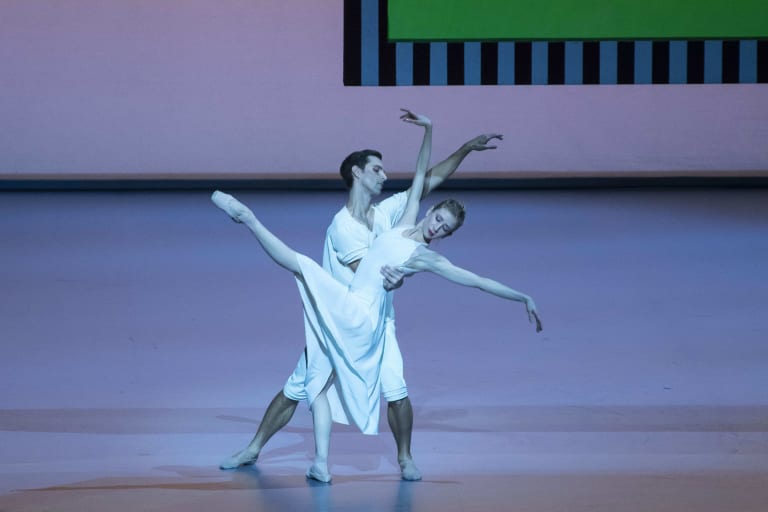 25/33 :
Myriam Ould-Braham et Marc Moreau
© Laurent Philippe / OnP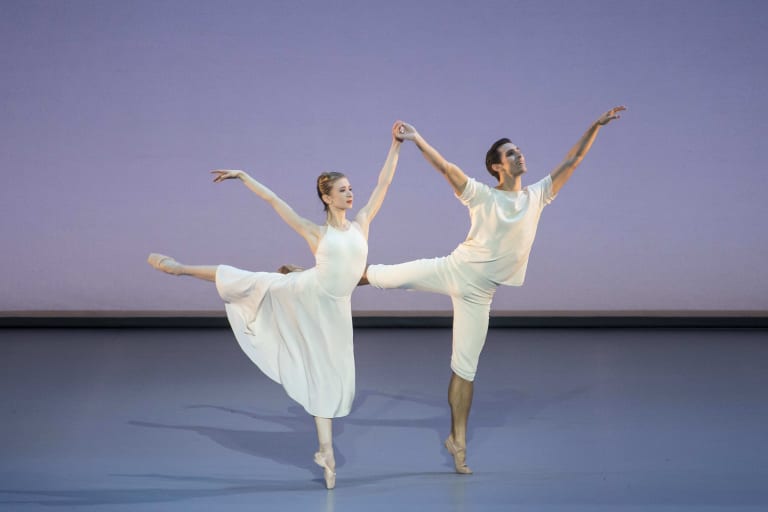 26/33 :
© Laurent Philippe / OnP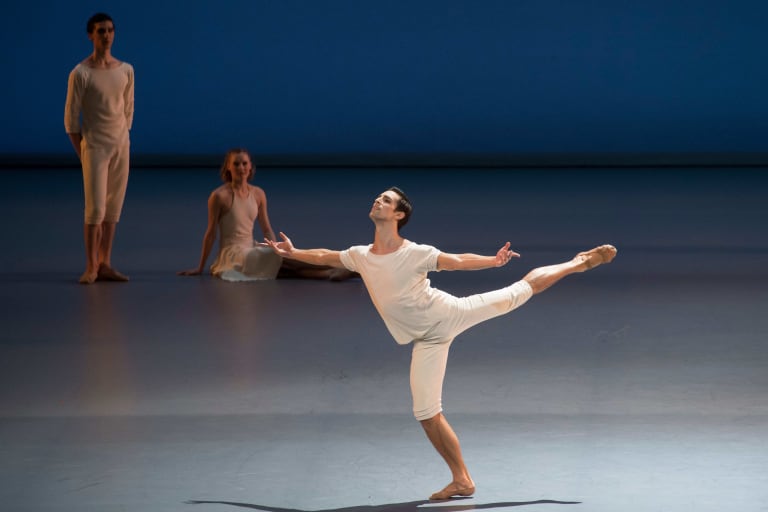 27/33 :
Marc Moreau
© Laurent Philippe / OnP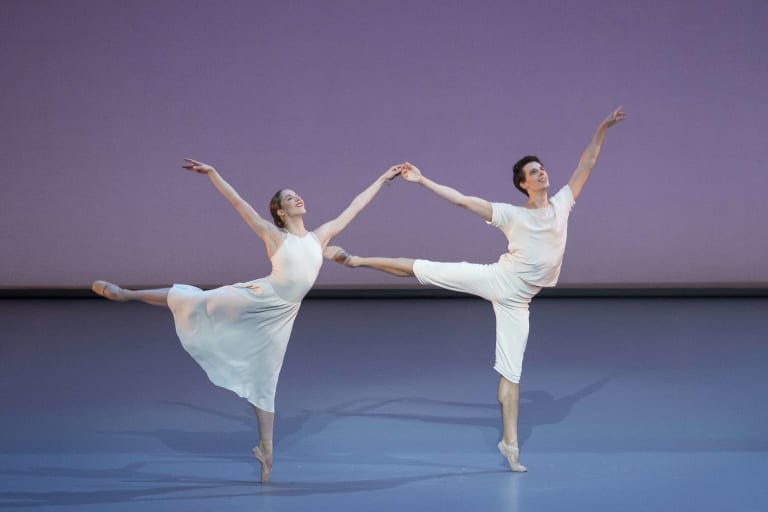 28/33 :
© Laurent Philippe / OnP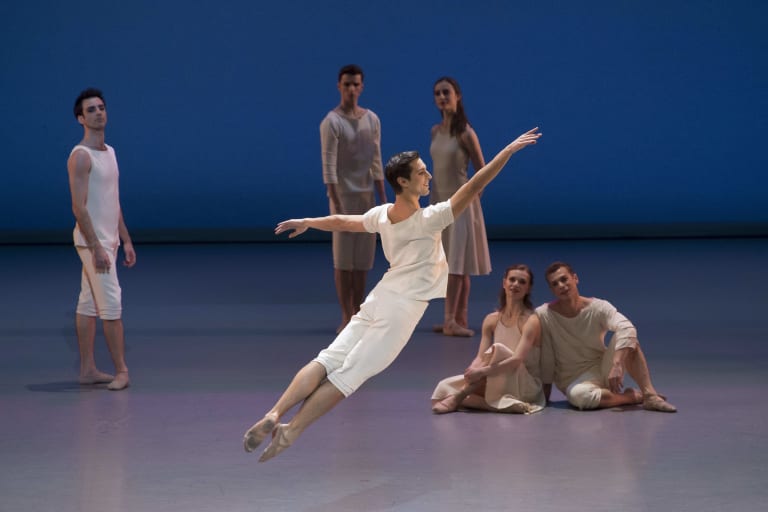 29/33 :
Marc Moreau
© Laurent Philippe / OnP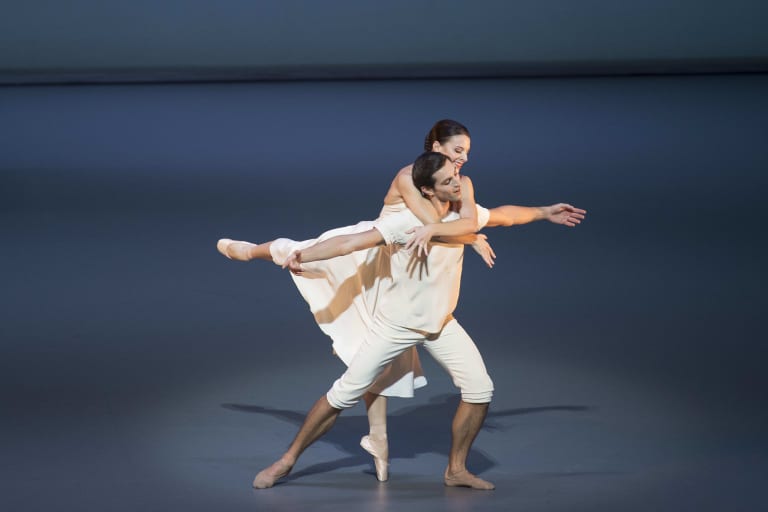 30/33 :
Myriam Ould-Braham et Marc Moreau
© Laurent Philippe / OnP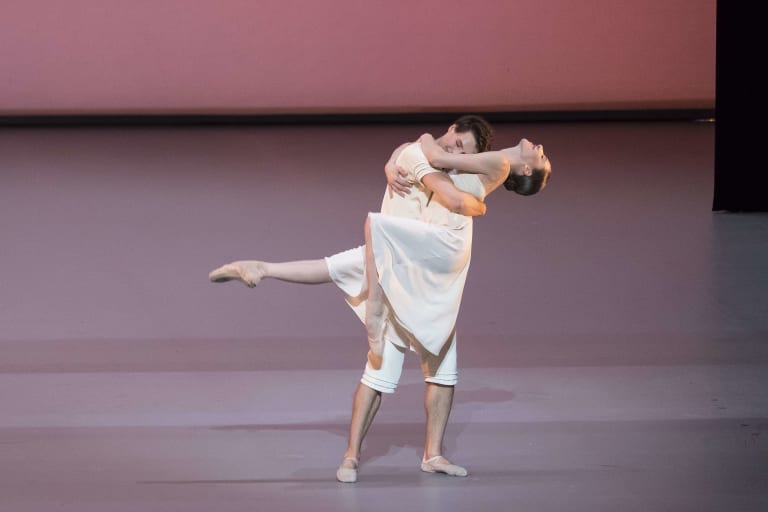 31/33 :
© Laurent Philippe / OnP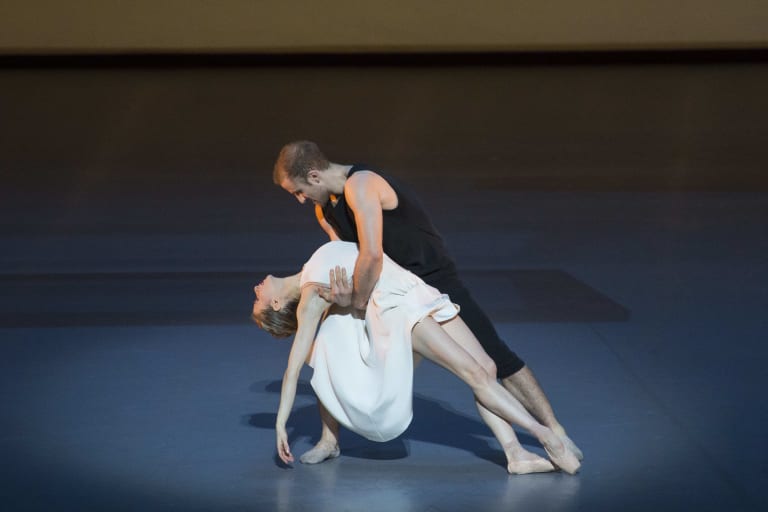 32/33 :
Myriam Ould-Braham et François Alu
© Laurent Philippe / OnP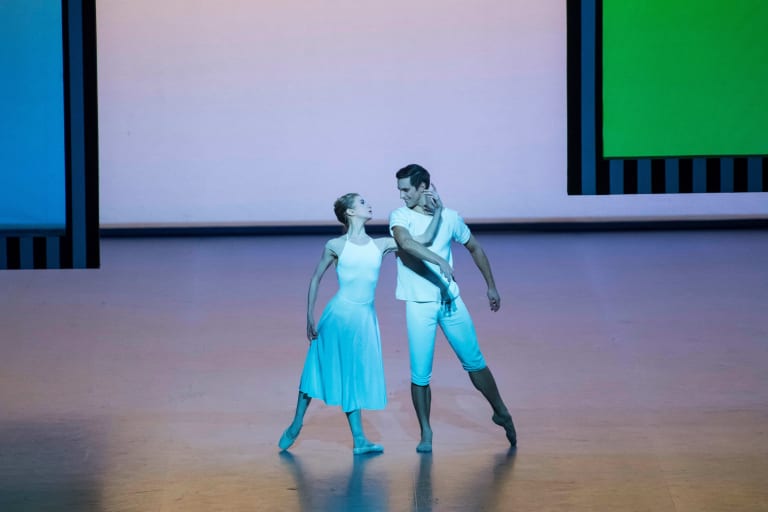 33/33 :
Myriam Ould-Braham et Marc Moreau
© Laurent Philippe / OnP
Videos clips
1/3 :
Lumière sur : Les coulisses de Benjamin Millepied /​ Maurice Béjart
2/3 :
Daphnis et Chloé (Benjamin Millepied) - Extrait
3/3 :
Boléro (Maurice Béjart) - Extrait (Nicolas Le Riche)
Audio clips
Benjamin Millepied / Maurice Béjart
— By In partnership with France Musique
Boléro - Maurice Béjart
— By In partnership with France Musique
Boléro - Maurice Béjart (extrait 2)
— By In partnership with France Musique
Daphnis et Chloé - Benjamin Millepied
— By In partnership with France Musique
Backstage
Article

A Master for the present

Podcast

Podcast Benjamin Millepied / Maurice Béjart

Article

Ravel's Bolero: from stage to screen

Article

Choreographic Symphony
© Colette Masson / Roger-Viollet
Article
A Master for the present
Maurice Béjart and the Paris Opera
07'
As bewitching as the very first day, Maurice Béjart's Boléro, is a most unusual "case". The central role (the Melody) can be denced by either a man or a woman whilst a group of dancers interpret the Rhythm. First performed on January 10, 1961 at the Théâtre Royal de La Monnaie in Brussels, the ballet entered the Paris Opera's repertoire in 1970. At the premiere performance, it was a ballerina (Duska Sifnios) who danced the principal role, surrounded by men. Since then, the versions have alternated. During his final visit to the Paris Opera in 2006 for a programme created in his honour, Maurice Béjart reflected on the emblematic ballet and its particular relationship with the Company.
---
Could we consider Boléro to be a timeless work?
Maurice Béjart: I've never really paid much attention to the passage of time. It's odd. I've never looked at people according to their age and I never ask myself whether they are younger or older. When it comes to dates, I can be off by twenty years. It's a source of much amusement to the people around me, but I've never been focused on the idea of time passing, nor the passage of years. Celebrating January 1st or the new year seems pointless to me. I know that I have created a significant number of ballets, some better, some worse, but I forget from when they date and from which period they correspond. That said, there is a strong bond with my performers. Even those ike Boléro that have been interpreted by many different dancers, for me remain a ballet for one person. The dancer is paramount. I create for him or her, and not for myself. I think that's why dancers, from the most inexperienced to the most famous, have always liked working work with me.

When you revisit a work from your repertoire, what is more important to you, the work itself or the way the new performers appropriate it?
A little bit of both. However, the overwhelming presence of the dancer who first performed it remains. It is he or she who embodies the steps, the movement. He/she is its soul. The ballet evolves because, for example, we've gone from Duska Sifnios to Jorge Donn—a change in gender and era—but at the same time, it's exactly the same Boléro.
You've said that even your less-successful works, or those you no longer like, have never seemed pointless to you because, at the very least, they served as a sort of reservoir of ideas for you. Is that still true?
I've always had that kind of approach. There are works that I found compelling to conceive but which were not that successful, but they are milestones nonetheless. They are both failures yet goldmines from which I can draw elements that can be of service to me elsewhere. Many composers work in the same way. They may write a mediocre sonata, but at its core you'll find ten extraordinary bars. They reuse them elsewhere and give them a new lease on life. We're all a little like that. We need to rediscover certain things and rework them.

People often talk about what differentiates today's dancers from those we saw twenty or thirty years ago. What do you think?
In general, they're not so different. But my experience is specific to me. In Brussels, I had the chance to train a company that did not correspond to a specific country or school. It's obvious that the Paris Opera today is not the same as forty years ago. There are other ballet masters, other dancers, another repertoire, but it still has a unity, an ancestral French tradition, even if that has evolved. Forty years ago, I started with dancers from all backgrounds. The dancer who created Juliette was Japanese. Then, there was an Italian Romeo with Paolo Bortoluzzi, then Suzanne Farrell, an Étoile with Balanchine came, and so on and so on. They all came from different backgrounds and entered this melting pot that was the company. There was an internationa frame of reference, not just because of the numerous nationalities, but because we were constantly touring and scouring every country. Those contacts with the dancers and the foreign audiences made the company unique in its genre. Then, when I founded Mudra, that too was a very international school, as much because of the students as the teachers who could just as easily have come from Russia or from Martha Graham. It was the same in Lausanne. Perhaps, subconsciously, I've always sought contact between every country. It's why the changes of style, technique or sensibility that may have occurred over time probably struck me less than others because I had a never preconceived idea about a type of school or dancer.

So you don't acknowledge the existence of a Béjartian technique?
No. I was trained in the grand classical school with Russian teachers in Paris—Lyubov Yegorova, Olga Preobrajenska, Madame Roussanne—and then for a year in London with Nicolas Sergeyev, the last direct assistant of Petipa. It was a great opportunity! I saw the books that Petipa wrote by hand. And yet, with that ultra-traditional training, I created Symphonie pour un homme seul which was so different from everything else that was being done at the time and which must have seemed alien to the heritage that had been imparted on me.
How do you see your relationship with the Paris Opera? Hasn't it been a little inconsistent?
It's true. When I arrived in Paris at the age of twenty, I wasn't the best dancer but I was a good partner and there weren't many of them at the Opera. So when they wanted to stage a gala they called on me. As a result, I danced with Lycette Darsonval, Solange Schwarz, and Yvette Chauviré. That was my first contact with the theatre as an ultra-classic dancer. Then, oddly, my first official commission was for an opera production. I started out at the Paris Opera with La Damnation de Faust! It was a success and it was also a moment when I had the most contact with the dancers. They were highly motivated because they wanted to hold their own against the singers and the chorus. They were incredible. In particular, there was Atanassoff, a genius of dance. The following year, they asked me to stage The Rite of Spring in a programme conducted by Boulez which also featured Noces and Renard. After that, there was an endless succession of directors and a whole slew of problems. The theatre was a bit of a mess! When things stabilised, I returned regularly to create new works or stage ballets from my repertoire.

Which ballets from your repertoire have you remained most attached too?
That changes all the time! My company constantly performs around a dozen ballets, but they are not necessarily the ones I prefer. As for the rest, my level of attachment is rather fickle!
Is your decision not to stage any more operas definitive?
It's far too much work. Besides, I've directed most of the operas that appeal to me. In the years I have left, I prefer to devote myself to the dancers. I'm constantly discovering amazing new dancers among the young people who come to me, and it's for them that I now want to work.
---
Interview conducted in May 2006 for the Opera's journal Ligne 8, N° 10
© Kris Seraphin / Millennium Images, UK
Podcast
Podcast Benjamin Millepied / Maurice Béjart
"Dance! Sing! 7 minutes at the Paris Opera" - by France Musique
07'
"Dance! Sing! 7 minutes at the Paris Opera" offers original incursions into the season thanks to broadcasts produced by France Musique and the Paris Opera. For each opera or ballet production, Judith Chaine present the works and artists you are going to discover when you attend performances in our theatres.  
Article
The Clearing
Bucolic Ramble with Maurice Ravel
12'
The pastoral suite about the love between shepherd and shepherdess, Daphnis and Chloe, has inspired a number of artists and composers. The last movement of Maurice Ravel's score opens with the celebrated "sunrise", whose musical subtleties suggest that what is deployed here is not so much the amorous transports of the two protagonists as music itself, in an array of colours and timbres. This vast crescendo has inspired the writer Michel Bernard to compose a short story in which prose vies with melody. The author invites us on a bucolic ramble through the forests of Ravel: semi-quavers and long, lyrical phrases in the strings resonate in perfect symbiosis with nature.   

---
He only woke up once that night and had but to turn gently in his sleeping bag onto his other side, searching for a hollow in the ground for his hip, to feel sleep gently stealing over him again. In the time it took his body to sink into heaviness and his thoughts to mist over with the words: "I'm asleep," he slid into shadows and silence.
A leaden heaviness. Lead seeping through his legs, his arms, his shoulders, he had slept until the dawn light, livid and cold, filtered through the foliage. Between the borrowed blanket, dust-laden and heavy with their coarse wool, it was warm. He had pulled his cap down over his ears and his breath misted up what little of his face was exposed. Under the thin mattress of moss and dead leaves the earth was hard, but he could have remained lying like that for hours, letting the blood and oxygen slowly rinse his muscles of an entire winter of exhaustion. He intended to wait until the sun had risen a little, sniffing the odour of the humus and turning over vague thoughts, when the first sounds of tiffin obliged him to get up. Victuals being provided, he could hardly do less than contribute as far as his means would allow. He stood up, stretched and, breathing deeply, shook his limbs then went and plunged his canteen into the water container. He drank in small gulps, conscious of the cool wave washing through him. He splashed his face with the rest of the water, rubbed his wet hand over his neck, then, with the other one, dried himself roughly.
The fat cook, still tying on his greasy apron, was leaning over the oven in the wagon. He was blowing into it with such energy that his puffed out cheeks obscured his eyes. Suddenly, his face lit up. The fire had taken. One of his aides had started grinding coffee. There was already enough in the sock into which the kettle would be poured for the aroma to reach him, stimulating and warm. The stock of dry branches had greatly diminished since the day before, more would be needed later. He turned up the collar of his great coat, swung his kitbag onto his back and, his hands in his pockets, headed towards the undergrowth.
He would have to walk some distance. The unit had been camping in the clearing for so long that there wasn't a single twig left anywhere nearby, besides the fact that many of them, disgusted by the stench of the leaves, went to relieve themselves in the bushes. He had taken the main path so as to get away from the area already combed more quickly. The ground was firm, silvered with dew. It had last rained a few days ago, but puddles of water, gleaming in the calm of the night, remained in the hollows. No vehicle had come through here since the day before. In these sombre mirrors, he saw himself pass by with giant strides. Never had he appeared so tall, which increased his good humour. He walked at a good pace.
A detour that led him near the outskirts of the forest, revealed rosy tints in the sky, a few long clouds distinct against the milky sky, the first of the day. He headed towards the north. It occurred to him that it might be time to follow the path on his left and plunge into the undergrowth. Now the earth was soft and crunchy beneath his feet. Gazing around, he searched for dead wood between the ferns and the brambles that sometimes caressed his legs and at others snagged on them. He found nothing but odds and ends, spindly stems not worth bending down to pick up. He needed proper branches, thick and dry, that would blaze well, provide heat and then disintegrate into glowing embers sizzling with the juice of steaks. He could almost smell them and his mouth watered. Decidedly, he had slept well. He thought about the wine. He had got accustomed to the coarse red and now drank his fair share. Sometimes he even bought extra in the mess when he had the opportunity. The same went for tobacco. He took the army issue packet out of his pocket, drew out a cigarette and stopped for a moment to light it.
The bitter smoke took him and with it the sudden feeling of well-being which he wouldn't have given up for the world. He felt as strong as ever. Perhaps even stronger since he'd been living in the open air. Smoking, he was convinced, inspecting his yellowed fingers, helped him fit in with the others, the simple men around him, manual workers, woodcutters, farmers, carpenters and stone masons. Builders of cathedrals. They needed wood for their steaks.
He spotted a corner where the light barely penetrated. A few uprooted pines, teetering on their shattered stumps or held up by their fellows, were rotting there, beneath festoons of ivy. Underneath, to all evidence, supplies would not be lacking. He took his knife from his bag, pulled out the blade from the handle and cut a switch from a hazelnut bush. He left the path. The sea of bracken opened before him, reaching to mid-thigh, as soft as torn silk. Once he had reached the fallen trees, the silence seemed to him more profound, the air thicker, gloomier. He had no need to put his hand on it to realise that the wood was so dead that seizing it would reduce it to sawdust and spongy debris. The place was unhealthy, a cloud of flies hovered in the gloom, circling over some toadstools. An uncomfortable feeling of anxiety rippled over him. He stepped back.
He was unlikely to come across any wild boar. And then, he thought, it's at night they furrow through their territory and, in any case, the upheaval that disturbed the area must long since have driven them away to other forests, other swamps. They were scarcely hunted now, not enough men were available for that. They were prospering elsewhere.
The path led him northwards. He could tell by the moss carpeting the sheltered flank of the old oaks. His father had taught him how to take his bearings by observing the trunks of the trees in the Parc Monceau. He could see him now, one hand caressing the furry coat on the bark, with the other, pointing to the facades of the buildings. If one turned towards the side where it flourished, green and curling, one reached the Boulevard Haussmann, La Madeleine, La Concorde and the Seine. On the other side, the ring road, the fortifications, the suburbs, the north. His father was dead, and he, at this moment, was walking towards suburbs of an odd nature.
He loosened his cotton neck-tie. The day promised to be brilliant. High up, the light bore down on the canopy, penetrated it. Patches of sky, of an azure as yet pale, were to be seen between the leaves. A blackbird swooped down onto the path. Its head on one side, its little round eye fixed him for an instant then, like a toy operated by a spring, made three hops in quick succession and flew off, the beating of its wings raising dust and tiny bits of debris. That was like a signal. A sparrow appeared, then another and then yet other birds, little blue tits, with yellow breasts, great tits with heads like jolly pirates. To their flock were added chaffinches, warblers and nuthatches. The air was purple with them. They were in constant movement. Their febrile little bodies were multiplied in an endless toing and froing, the logic of which escaped him. They were life itself. Merely these absurd and needful movements, this dizzying whirlwind of chattering colour. Their dance suffused him along with the spring, the light and the warmth of day.
He applied himself to identifying the birds. These were not early birds. For them too, night had been restorative. They prattled and squabbled with such liveliness that it seemed to him that he was hearing them for the first time. And understanding them, perhaps. Nothing seemed to matter anymore. He sat down, his back against a beech tree and took from his breast pocket a notebook and pencil. He wrote down the name of each creature, the common name, the one he knew, that his father had taught him in the walks of the Parc Monceau and, below, drew horizontal lines in groups of five. Then he traced clefs on them, notes and stems. He transcribed the songs of the birds.
He had just closed the notebook in which he had recorded the little orchestra of the forest when he spotted a newcomer, a bullfinch. It was a large male, a splendid individual, round beneath its black skullcap, smugly confident in its red bib, its plumage as smooth as skin, polished like a pebble. This stalwart citizen of the undergrowth in artist's attire remained motionless, its beak closed. He had opened the notebook again and was waiting, pencil poised. A moment later, the bird zigzagged away, rebounding off the air, and rose to the top of an oak. The cry it had uttered in its efforts had died too quickly to be transcribed. He was disappointed and considered, almost with rancour, that fragile bit of life that he would have so loved to hold and caress, when a second bullfinch alighted on a branch of the same tree. Then a third, then another and yet one more. And finally a sixth. He had never seen so many together in the same place. Their perch was an old oak tree whose leaves, still pale and tender, were now scant. He could clearly make out the six bullfinches, each on its branch, arranged demurely against a patch of sky. Six rubies in the azure. He drew them on the lines of a stave, exactly as they were placed. He examined his scribblings, made a few amendments, whistled and smiled. He might have got something there, something good, something surprising, a very simple tune, and never heard before.
The birds had flown away during his reverie. All around him, the ground was littered with dead branches, perfectly dry. It was always like that. You went in search of something, you found something else and when what you wanted presented itself, it was no longer of any importance. Where was he now? Never had he strayed so far in the call of duty. Was this forest really so vast? Had he wandered from one wood to another without noticing? Had he really gone so far? He must have gone round in circles. The trees all looked the same, and in the undergrowth, without sun or shadows, where anything straight pointed up to the sky, and anything curved crept and hung down towards the earth, no landmark remained in one's memory. He no longer thought about the fire, the coffee, the soup, steak or potatoes. He continued northwards until, as he finished climbing the side of a ravine, the wood thinned in front of him. Just as he stepped out onto the ridge and into the brighter light he was met by a low rumbling sound, all too familiar, that enveloped him. He had reached the edge of the forest. A large valley was spread at his feet. Towards it, from the surrounding hills, roads clogged with vehicles, horses and canons converged. Columns of soldiers were cutting across the fields. Near him, in front of a row of trucks, a regiment was waiting to embark. He could distinguish the faces of the men, their pipe smoke or their cigarettes, hear their calls and their laughter, and that rumbling, interspersed with a harsh pounding, that sent clouds of smoke rising up from the earth towards the horizon.
He pulled his bag round to his stomach, took out the gas mask, which he hung on his belt, and his helmet. The steel glinted blue in the midday sun. He spat on it, picked up a handful of earth, and with his fingertips, smeared it all over. Having wiped his hand on his sleeve and, with the other hand, smoothed his grey hair, too long in places, he put it on. A cigarette in one hand, the other hand in his pocket, Maurice Ravel made his way down towards the trucks.
Article
Ravel's Bolero: from stage to screen
The erotic rite of Bolero at the cinema, inspirations and adaptations
05'
At Bolero's beginning was Maurice Ravel. Then came numerous adaptations for both stage and screen. Choreographers and film directors never tire of sublimating the spiralling lasciviousness of this score. The best known of them being Maurice Béjart whose star performer, Jorge Donn, infiltrates Claude Lelouch's film set at the foot of the Eiffel Tower. Not forgetting Wesley Ruggles in Hollywood and Miguel M. Delgado in Andalusia. Bolero travels the world and continues its career of seduction.

---
Ravel's Bolero is inherent to dance. Commissioned by the Russian ballerina, Ida Rubinstein, in 1929, this intense musical work has been taken up by numerous choreographers and has so inspired the world of cinema that it has even become a central plot element. Originally, Ravel intended the repetitive theme as a metaphor for the effects of propaganda on the populace. However, the choreography, created by Nijinsky's sister, Bronislava Nijinska, for Ida Rubinstein – alone on a circular stage, dressed as a gipsy – gave the score another colour: a crescendo evoking an erotic and quasi-orgasmic rite. Like ballet, cinema has chosen to spotlight the sexual sub-text rather than its original, political agenda.
In 1931, following its success, the solo was exported to the United States. A mere three years later, Hollywood bought the film rights. In 1934, Wesley Ruggles' Bolero was the first film in which it was heard. The film tells the story of Raoul (George Raft), a miner who wants to become a dancer. He goes off to fulfil his dream in Paris where he meets Helen (Carole Lombard), with whom he plans to stage a choreography on the music of Bolero. But the First World War breaks out … Setting aside the anachronism, (Ravel composed the piece ten years after the end of the First World War), the film has retained a certain notoriety on the strength of its final scene.
Raoul, wounded during the war, is forbidden to dance. He disobeys and performs a highly sensual pas de deux with Helen. Although the two characters both come to grief, it is not for the same reasons. Whilst the hero dies of a heart attack, his young wife indulges in voluptuous pleasure, induced by the music. Wesley Ruggles divested Bolero of its Spanish character, choosing an uncluttered set (a round stage), simple costumes and slow, gliding movements extending the length of the dancers' bodies and presaging Béjart's choreography.
But Spanish-ism, already prominent in 1928, re-emerged in the forties and fifties. Whilst Serge Lifar transposed his 1941 choreography to Andalusia (toreador costumes for the men, voluminous dresses for the women), in 1951,
El Boléro de Raquel
by Miguel M. Delgado takes us to Mexico. In this comedy, Cantiflas, a rather dim-witted shoe-shine boy, watches a young woman dance before an audience on Ravel's
Bolero.
The stage is no longer round and the dancer's movements are much more redolent of Hispanic culture. Like the paso doble. The film also plays with the erotic mood of the original composition, exaggerating the sexual rhetoric. Its lascivious poses and the appearance of a shapely leg from behind a wall thus render the situation comic. But whilst cinema laughed at the sexual innuendo of
Bolero
, on stage, one man made it sexually explicit and definitively so.
In 1961, Maurice Béjart created a new choreography for the Greek dancer Duska Sifnos, drawing inspiration from the 1928 production (a single woman in the middle of a circle). He added forty men around her, all aroused by her intoxicating dance. As of March 2nd 1979, the Argentinian dancer, Jorge Donne, Béjart's most celebrated performer, was to replace the ballerina in the centre of the red circle, surrounded by female dancers, then, a few years later, by male dancers.
Claude Lelouch made this ballet the leitmotif of Les Uns et les Autres (1981), a film which recounts the destinies of three families – American, Russian and French – during and after the Second World War. Jorge Donn plays the role of a Russian dancer, Sergei, a character based on Nureyev. As the film begins we see Sergei performing Béjart's Bolero at the foot of the Eiffel Tower. The following scene is a flashback to 1936: in Russia, during a competition, two ballerinas spin and whirl to the music of Ravel. Boris, Sergei's father (also played by Jorge Donn), is a member of the jury. Family ties and the passage of time, from past to present, are symbolised by the music's progression. The ending also pays tribute to the grandiloquence of the music by using it in a key scene, during a gala at the foot of the Eiffel Tower, when all the characters are brought together. In this film, even more than in the others, the scenes featuring Bolero are no mere interludes but unforgettable scenes.
As Béjart's choreography returns to the stage of the Opéra Bastille, as part of a Millepied/Béjart programme opening on February 24
th
, the round continues:
the director Anne Fontaine is préparing
Boléro
, a biopic on Maurice Ravel focussing on the composition of his cult work. What will she do with the dance?
Article
Choreographic Symphony
Daphnis and Chloé: Benjamin Millepied and Daniel Buren in conversation with Maurice Ravel
10'
A composition of considerable breadth, Daphnis and Chloé has inspired generations of choreographers, from Michel Fokine, the first to bring it to the stage, to Frederick Ashton. Benjamin Millepied took up the challenge of Maurice Ravel's score in 2014, imagining a choreography for the dancers of the Paris Opera Ballet, enhanced by the presence of the artist Daniel Buren. Marrying light, colour and movement, the latter succeeded in giving birth to a singular work. A significant event elucidated by the choreographer and the artist for journalists Philippe Noisette and Sylvie Blin. Octave has transcribed their discussion.

---
What was your reaction when the Paris Opera invited you to choreograph and stage Daphnis and Chloé?
Benjamin Millepied: I went through several phases! When I accepted, I began to listen to Ravel's piece differently. It takes time to perceive all its nuances, its complexity, as well as the different movements. At the beginning, I thought: here is the scenario. But why not stray from it a little, rethink the story of the shepherd and his beloved Chloé, abducted and then rescued by Pan, and stage three couples instead. I plunged into the scenario inspired by Longus's romance again and again: everything in Ravel is very precise. Igor Stravinsky said he was the greatest Swiss clockmaker of them all! I realised that what one desired above all else was to plunge into this journey and identify with this couple from beginning to end. My idea as a choreographer was to use the libretto to continue the journey … whilst telling this story.
At the time, Ravel and Daphnis and Chloé was a complicated business… What interested you particularly about this project?
Yes, that's what people say: it took him two or three years to complete it, he had problems with Diaghilev, who commissioned it. But there is also his presence: he didn't live very far from the Opera. In a way, he's come back today.

Your starting point was the couple, Daphnis and Chloé, but the corps de ballet is also present on stage.
More than twenty-odd dancers are on stage, in effect. When you take on one of the great scores of the 20th century, you can afford to be ambitious. And try to rise to the occasion. Daphnis and Chloé is a ballet that isn't often performed. I've watched Frederick Ashton's version and found it rather accomplished. I in my turn intend to show the contrasts and nuances in which the music is so rich. Hence the necessity for a lot of work with the corps de ballet. The idea is to do a modern ballet on pointes. To tell a story without resorting to pantomime.

For this creation, you are on the bill with Daniel Buren. Could you tell us about your encounter with him?
Daniel is as serious and thoughtful as they come. He offered me eight different ideas for a project and every one of them was seductive and convincing. I chose the strongest of his ideas. There was this desire for moving shapes, forms that evolve gradually. Not graphic representation drawing on Greek mythology. This stage environment suits ballet. And the idea of working as a team appeals to me. At the time of the Ballets russes, all the talent was in the same town, Paris, or nearly so. It was easier. It's much more difficult nowadays, we all travel around so much. Then the most complicated thing is to have an instinct for making the right contacts on the right projects.

What were your sources of inspiration for this ballet?
This piece will be anchored in a certain ballet tradition, from Marius Petipa to George Balanchine. There will however be sections, with the nymphs, danced in bare feet. Fokine had already considered this without doing it. There will be my gestures included in a form of dance seen as visual exploration.

How did you come to be approached by the Paris Opera?
Daniel Buren: It was Brigitte Lefèvre, the Director of Dance at the Paris Opera, who approached me and extended the invitation. First we talked about the project together, then she told me she had chosen Benjamin Millepied to do the choreography. Much later, I met Benjamin. I think there's scarcely anything to say about this type of meeting when it proceeds simply and harmoniously, each respecting the work of the others and submitting their propositions to them, which was the case here.

What did you find particularly interesting about this project?
The opening up, at the highest level, of a universe in which I had never worked before and moreover in one of the most prestigious opera houses in the world, with the extraordinary music of Maurice Ravel, and a choreography by Benjamin Millepied. Could one dream of a better way of entering the world of opera?
What was the main difficulty or constraint you encountered?
To strike the right chord, so to speak, and to try and remain quite free, in spite of everything, so as not to collapse under all the constraints I encountered, which are particularly numerous here. For example, any major error in the preparation of visual elements or sequences can waste hours of rehearsal time, adjusting the position of a screen here, or getting the right colour there, hours wasted that you can never recover. So a drastic need for precision over the models and other electronic preparations, even before being able to see the result in situ!

Working for the Paris Opera, was that something you'd been wanting to do for a while?
No, because I never think about things that seem inaccessible, or indeed very far from my preoccupations, that is, working within a major official structure. If the opportunity comes along, though, and I think I'm capable of meeting the challenge, then I don't hesitate and I can adapt very quickly to circumstances. On the other hand, it is true to say that several times I have worked on ballets of sorts (in Paris and New York particularly), but in the street and without any outside help: that was in 1968, then several times during the seventies. By the way, the "idea" of choreography, in a way, is often to be found in my work, though not necessarily with dancers!

How did you approach the specific task of scenography?
As you doubtless know, all of my work, without exception, small or large, public or not, here or elsewhere, for nearly fifty years, has been founded on one single immutable principle which is that all visual work is conditioned by the place in which it is made, where it is seen, for which it is conceived, to such an extent that very often – though not systematically – it can only exist where it is shown. It is difficult to get such a position accepted in the domain of visual arts because it is in almost complete opposition to the vast majority of western artistic production which is based on the infinite manipulation of a multitude of objects. A work then, by that definition, should not have a precise location but, on the contrary, be potentially adaptable to anywhere, so as to circulate without difficulty wherever the merchandise is required. To achieve such a result, the work must be as malleable as possible and detached from any precise place. On the other hand, the importance of location, as an intrinsic part of a conceived piece, has been fundamentally linked to theatre since its origins. So, designing a scenography which, moreover, is determined by a particular stage – that of the Opéra Bastille – at a given time and with the constraints of a ballet created by someone else, is for me, on principle, a way of working that I certainly do not find alien and which governs all my other work. New conditions, on the other hand, and this is true each time, permit you to invent new forms, a new way of coordinating those forms and even to make them evolve and develop, specifically in relation to the numberless possibilities of the space in question. Paradoxically, I am in a completely new environment, but one to which my usual working methods can be instantly adapted, without any hiatus. This allows me to avoid the hazard of transplanting a work of art created in a studio to a new context, which happens too often with commissions for public spaces, and to work as I usually do with regard to the specific characteristics provided by the new environment.

Had you already worked for the stage?
I've often worked for the theatre, but rather sporadically. In the late seventies, early eighties I worked with an experimental theatre company in Italy called "La Zattera di Babele". I also designed the sets for a production at the Opéra-Comique of Le Roi Pausole by Honegger which was directed by Mireille Laroche from Péniche-Opéra and, of course, for almost fifteen years, in a fairly consistent manner, I've been designing all the stage effects for the Cirque Etokan, baptised "Buren Cirque" (whenever my designs are used), directed by Dan Demuynck.

How did your collaboration with the set workshops of the Paris Opera go?
I really love working with them. They are true professionals capable of meeting any demand and always finding extremely ingenious solutions. I've appreciated this collaboration more than anything.
Are you a regular ballet or opera-goer?
Not especially. Let's say that in both cases, I'm an unenlightened amateur! Having said that, I really love opera, I'm very sensitive to the human voice and I often listen to it. Otherwise, I have very often been in the audience, not only of Merce Cunningham's performances from the late sixties onwards, but also for the first steps, at the same period or a little later, of such diverse artists as Yvonne Rainer, Simone Forti, Trisha Brown, Carolyn Carlson and Lucinda Childs. Pina Bausch, too, whom I saw at her debut in Wuppertal, or more recently performances by Odile Duboc, Angelin Preljocaj, Julie Nioche or Jérôme Bel for example. So it's a domain that has long interested me and excited my curiosity and in which I am at last to participate directly.

---
Interviews réalisées pour le journal de l'Opéra « En scène ! » lors de la création de Daphnis et Chloé à l'Opéra Bastille en 2014.