Young Audiences - Production by the Academy
Bastien et Bastienne
Wolfgang Amadeus Mozart
Amphithéâtre Olivier Messiaen - from 09 to 22 May 2017
About
In few words:
Diggi, daggi, shurry, murry, horum, harum: with those magical words, the young shepherd Bastien will be able to reconquer the heart of his beloved shepherdess Bastienne… Mozart composed this short singspiel at the age of 12. In this new production by Mirabelle Ordinaire, resident director at the Paris Opera Academy last season, the action is transposed to a modern fairground where the fairgoers have come to the shooting gallery to shoot at cardboard wolves. The flighty Bastien has become the mechanic charged with maintaining the stands while the twelve musicians play on their bandstand … Presented in a new French version which remains faithful to Mozart's artistic sensibilities, the opera has been adapted to make it immediately comprehensible to all audiences.
Représentations tout public - Voir les séances
9 mai 2017 à 20h
10 mai 2017 à 15h
12 mai 2017 à 20h
13 mai 2017 à 20h
17 mai 2017 à 15h
19 mai 2017 à 20h
20 mai 2017 à 20h
Représentations scolaires - Comment réserver ?
15 mai 2017 à 14h
18 mai 2017 à 14h
22 mai 2017 à 14h
Rencontre autour du spectacle
25 avril 2017 à 18h - Read more
Whether you're a member of Arop or not, the friends of the Opera can reserve seats for you on all performance dates, including those not yet open for sale and those announced as sold out.
Gallery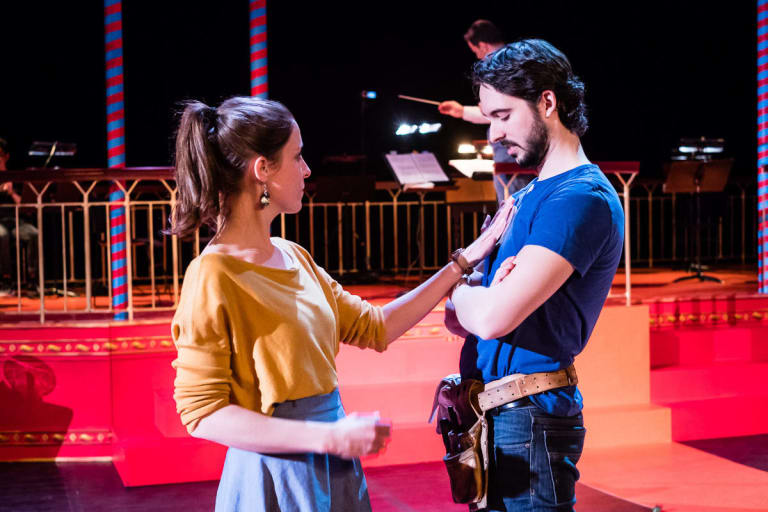 1/23 :
© Agathe Poupeney / OnP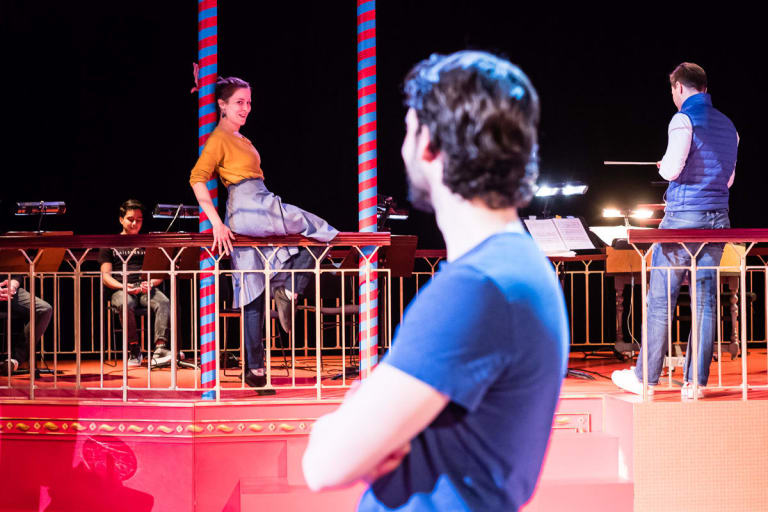 2/23 :
© Agathe Poupeney / OnP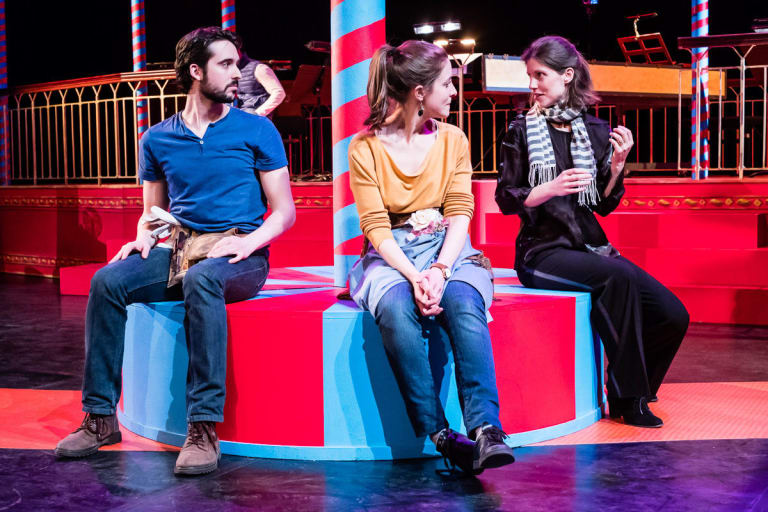 3/23 :
© Agathe Poupeney / OnP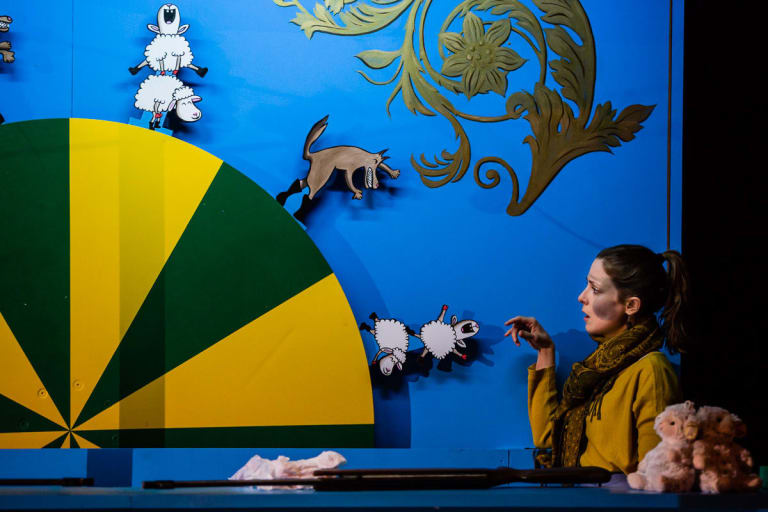 4/23 :
© Agathe Poupeney / OnP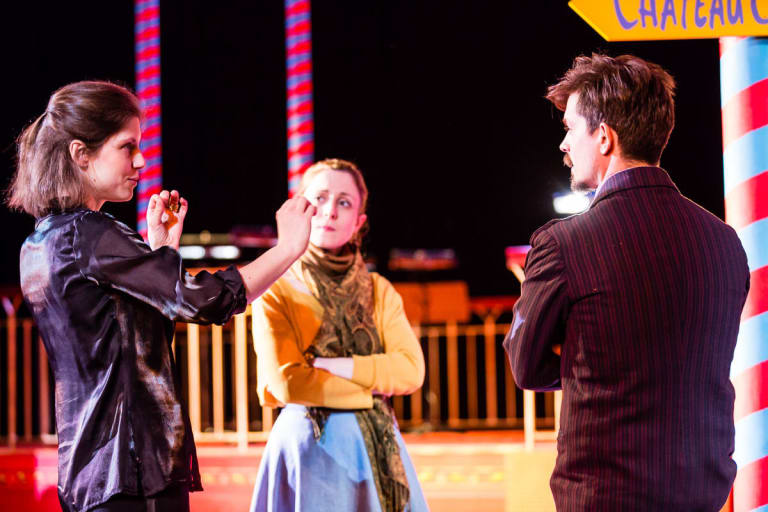 5/23 :
© Agathe Poupeney / OnP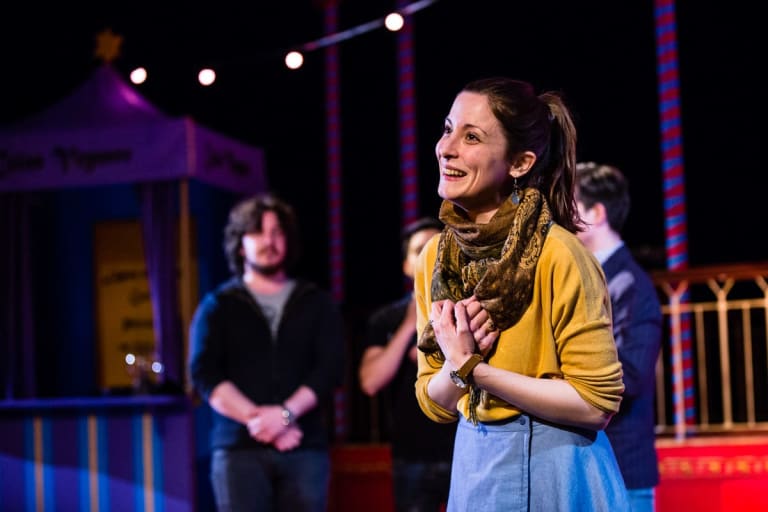 6/23 :
© Agathe Poupeney / OnP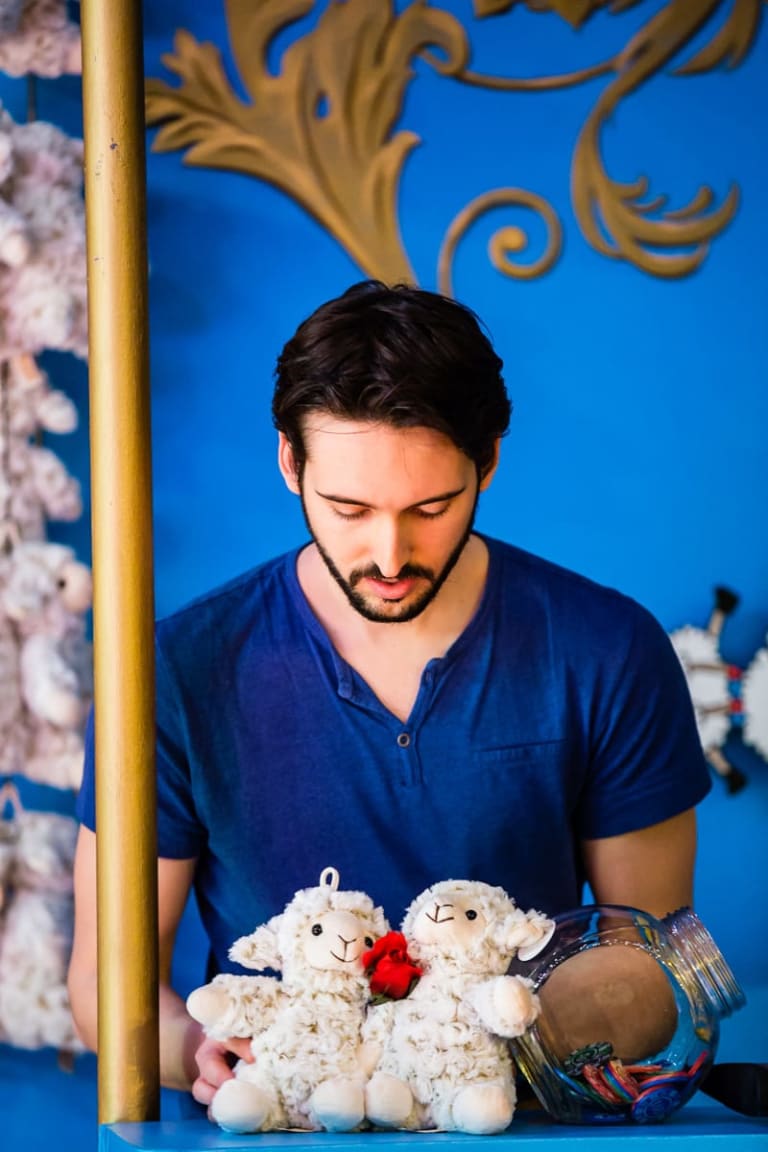 7/23 :
© Agathe Poupeney / OnP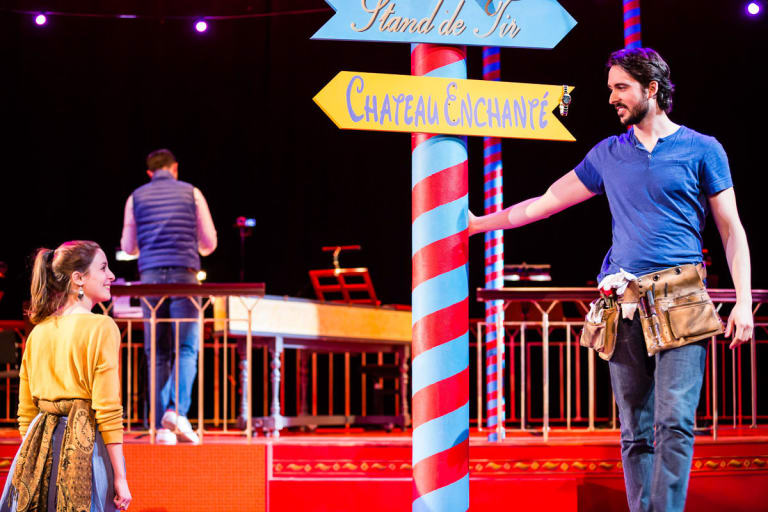 8/23 :
© Agathe Poupeney / OnP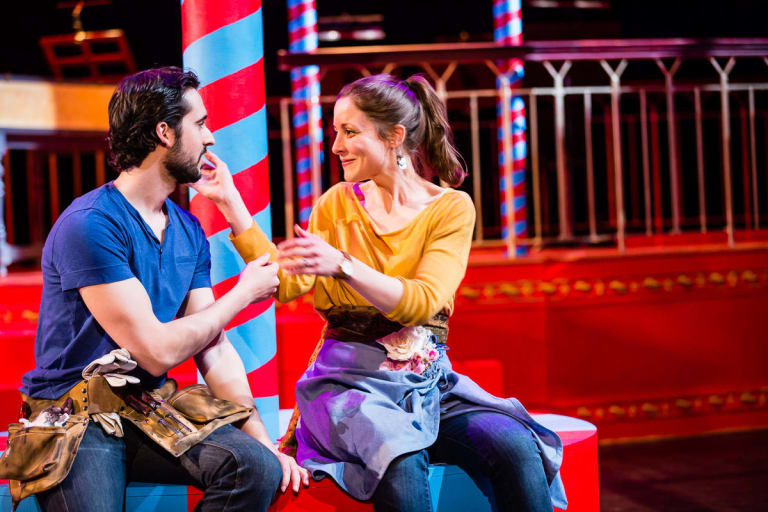 9/23 :
© Agathe Poupeney / OnP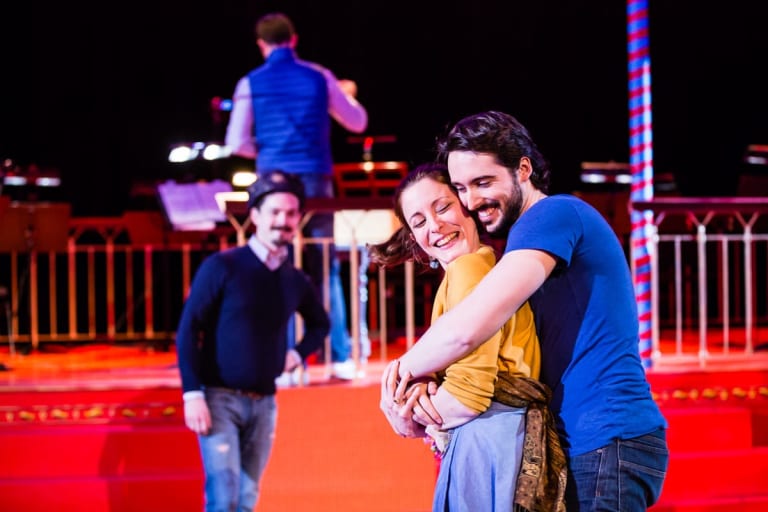 10/23 :
© Agathe Poupeney / OnP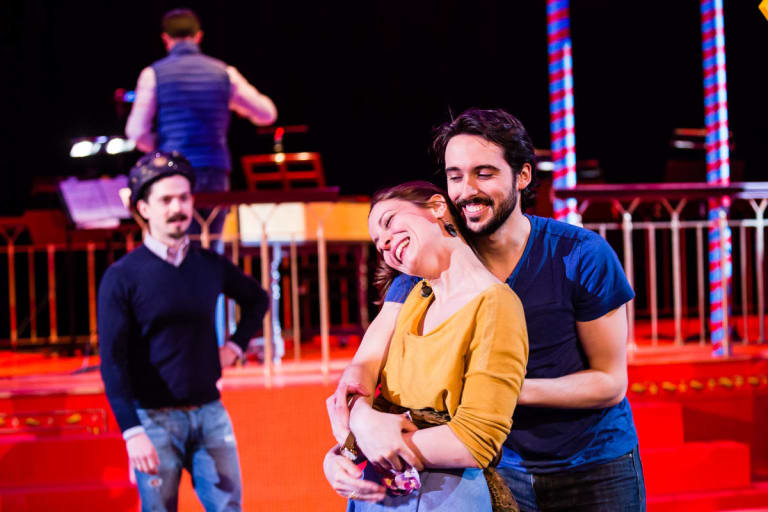 11/23 :
© Agathe Poupeney / OnP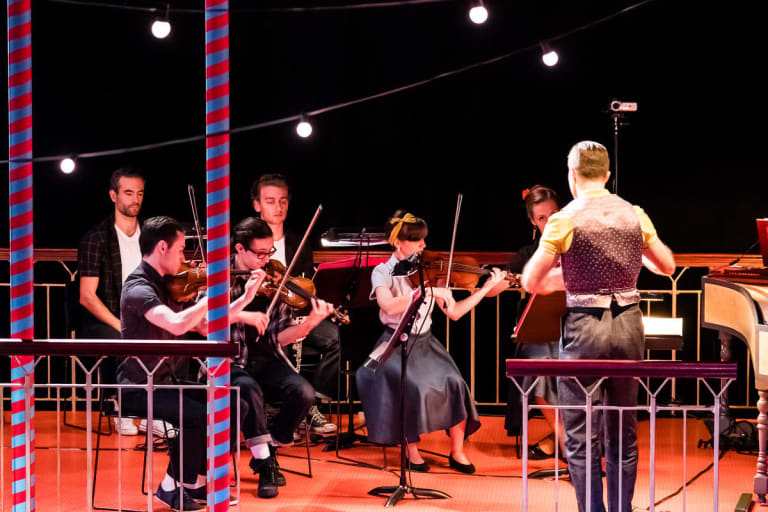 12/23 :
© Agathe Poupeney / OnP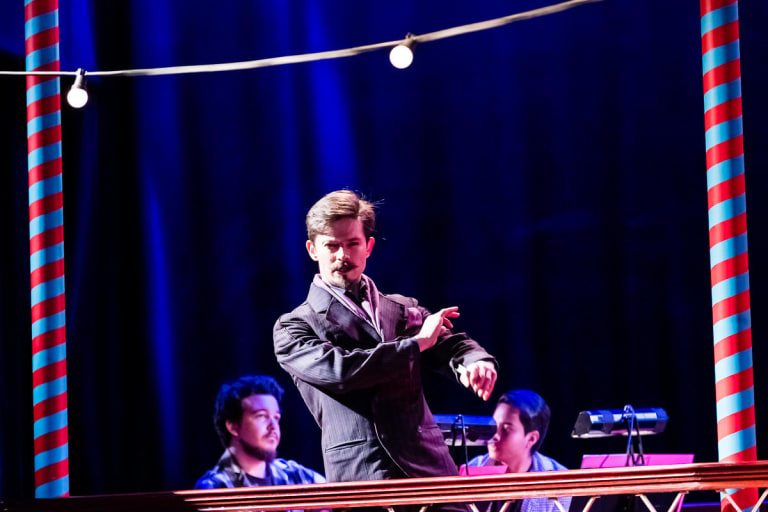 13/23 :
© Agathe Poupeney / OnP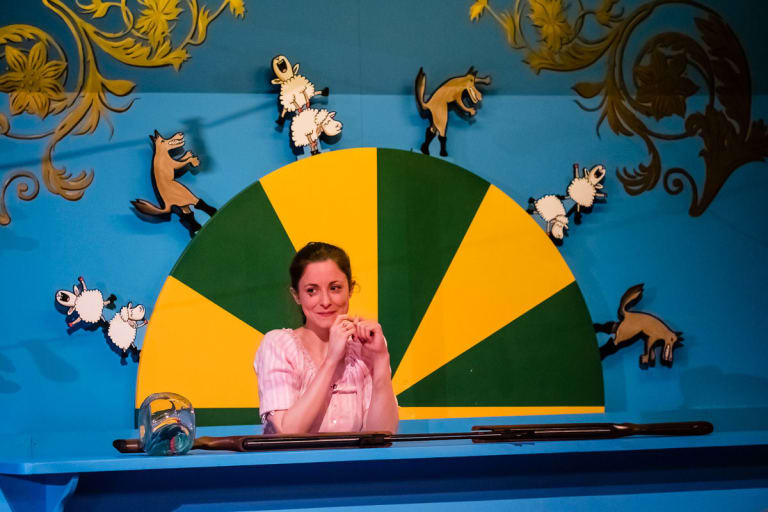 14/23 :
© Agathe Poupeney / OnP
15/23 :
© Agathe Poupeney / OnP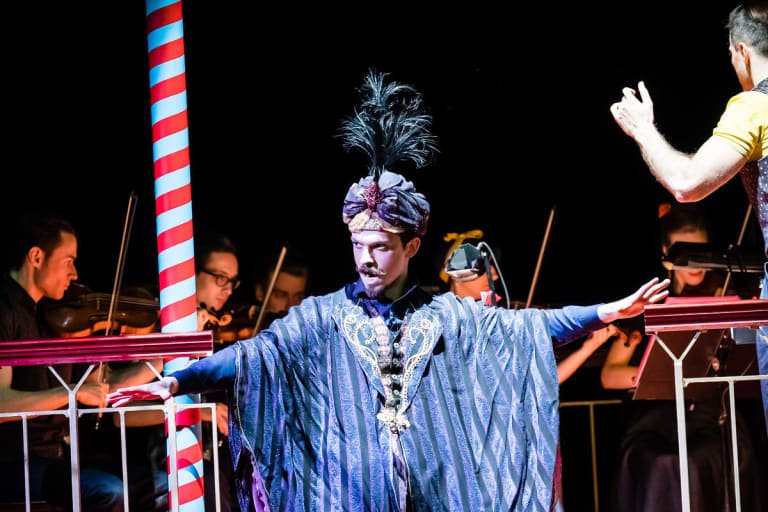 16/23 :
© Agathe Poupeney / OnP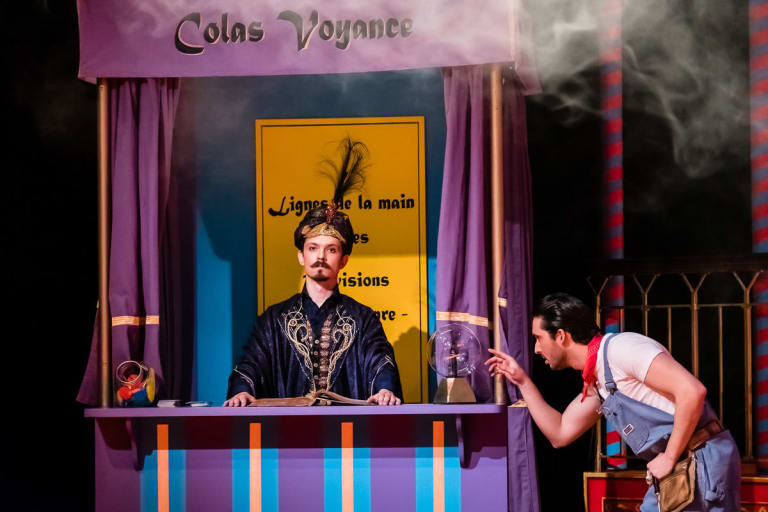 17/23 :
© Agathe Poupeney / OnP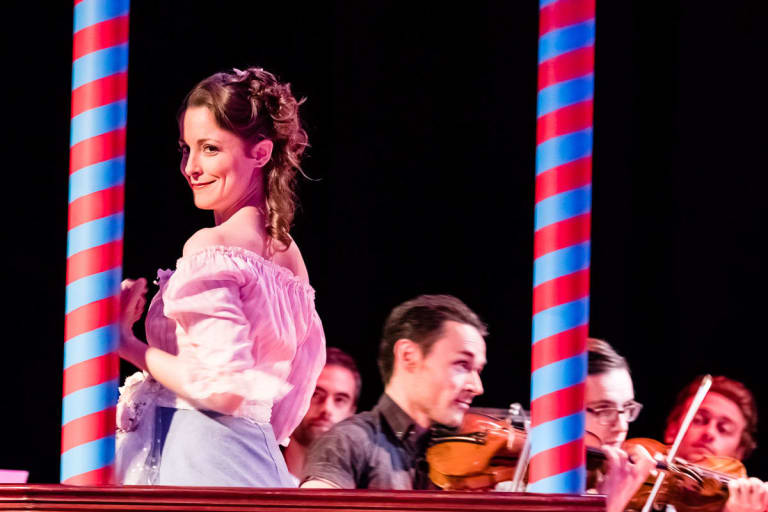 18/23 :
© Agathe Poupeney / OnP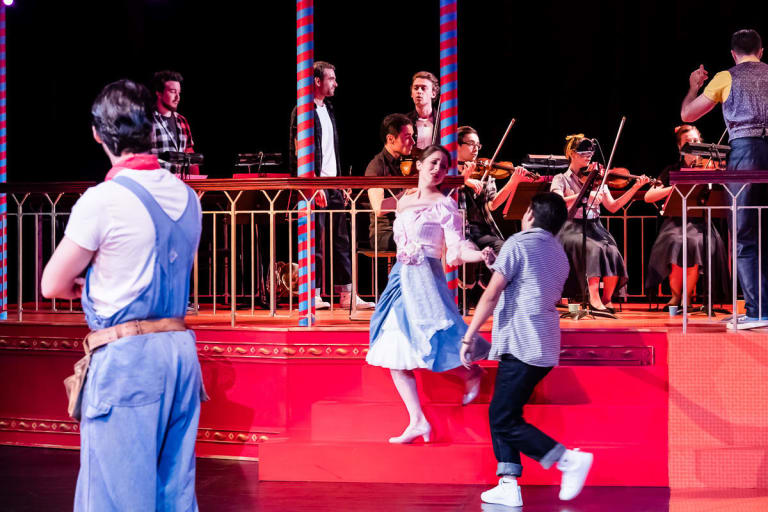 19/23 :
© Agathe Poupeney / OnP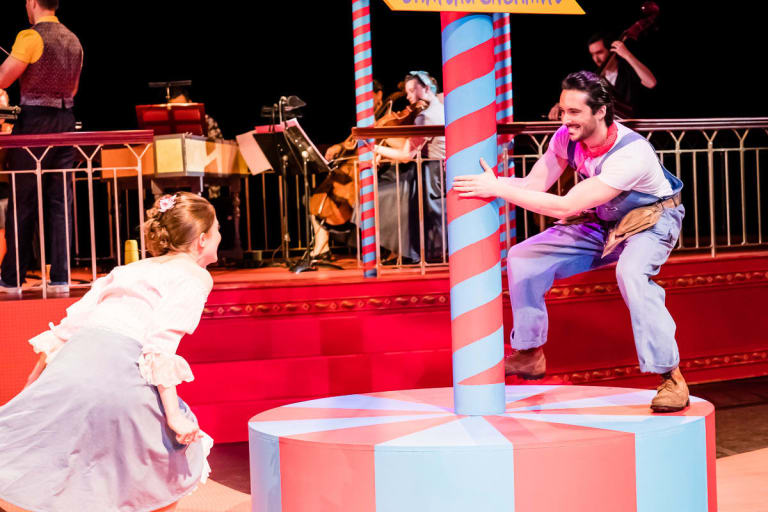 20/23 :
© Agathe Poupeney / OnP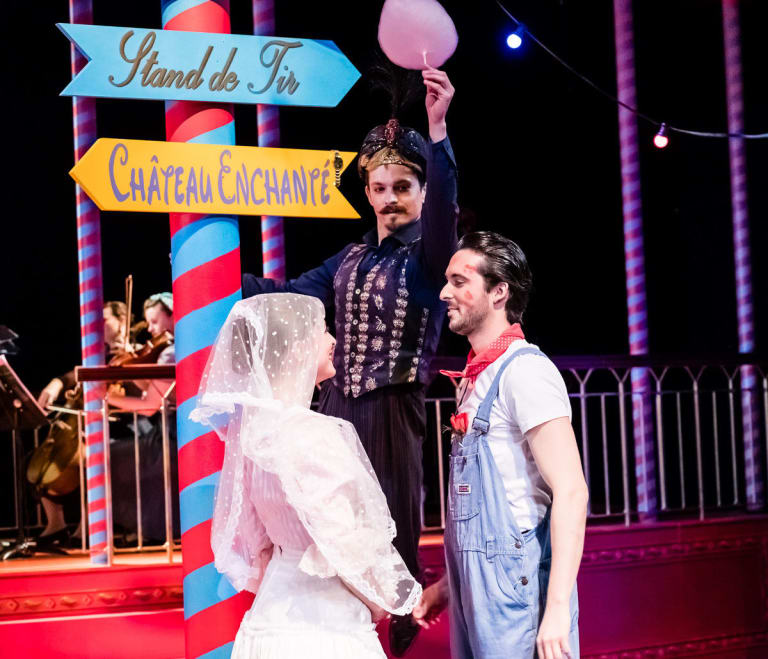 21/23 :
© Agathe Poupeney / OnP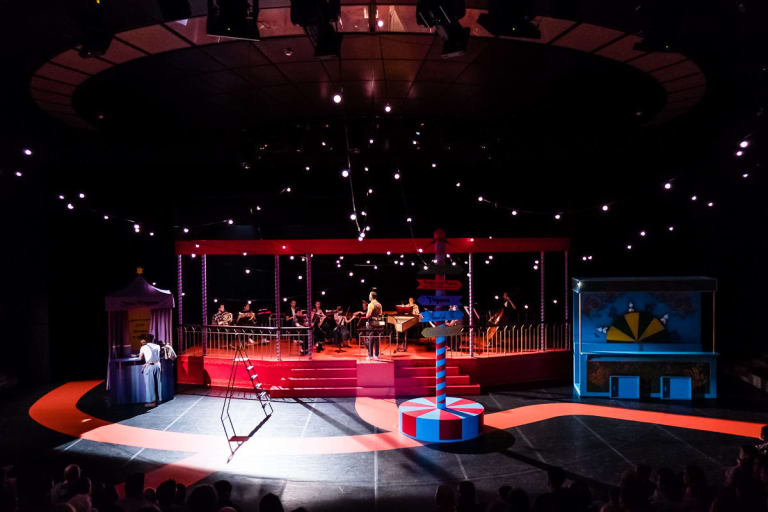 22/23 :
© Agathe Poupeney / OnP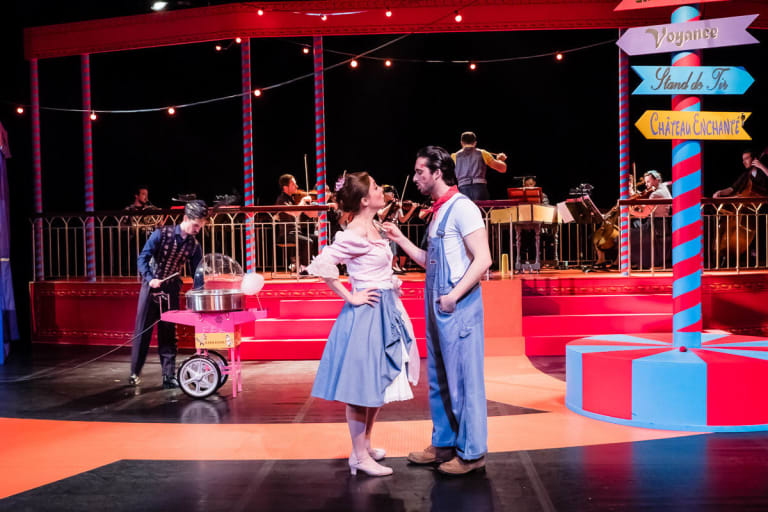 23/23 :
© Agathe Poupeney / OnP
Backstage
Article

Bastien and Bastienne at the funfair
Article
Bastien and Bastienne at the funfair
Interview with Mirabelle Ordinaire, director
06'
Director in Residence at the Paris Opera Academy for the 2015-2016 season, Mirabelle Ordinaire has staged Bastien et Bastienne, Mozart's first opera, composed at the age of only twelve. A youthful work bursting with charm and enthusiasm, modernised and adapted for younger audiences in a new French version. Encounter.
---
How did you discover Bastien et Bastienne, a little known opera by Mozart?
I learnt certain arias from it at the age of about 7 when I was taking piano lessons … I still remember the cassette with a picture of two children wearing wigs on it! I think this singspiel is a beautiful way to enter the world of opera: charming music, a simple plot with only three characters, spoken dialogues, which facilitate understanding and a short duration … like a miniature opera. At the same time, this work contains real psychological depth: more than just a love story, it's the story of two children who learn to love each other like adults, with all the difficulties that can entail: reaching a compromise, learning to know oneself and each other better … I think Bastien et Bastienne speaks to everybody. 
One of the particularities of this production is that it is being performed entirely in French…
I did indeed decide at the outset to offer a new translation: the old French versions available were particularly dated in terms of both the language and the word setting: they didn't sit right with the music. I also spent a lot of time with the conductor, Iñaki Encina Oyón, modernising the text, whilst remaining as close as possible to the original libretto. At the same time, it was already strikingly modern: the singers asked me several times, "Is that really Mozart?" The characters do interact in a very direct way! I then insisted particularly on the clarity of the singers' diction, as well as the transparency of their intentions, so that children would be able to understand.
"How does one tell a story? Creating for younger audiences allows you to reconnect with essentials."
Where did you get the idea of setting this pastoral work in a fairground?
I started out from Colas's celebrated central aria, which is the only one in a minor key: a strong aria, since one can already make out the shadow of the Commendatore from Don Giovanni. I asked myself, "Who, these days, might sing a magician's aria and in what context?" I then imagined a fortune-teller in a fairground booth, and opposite, Bastienne at her shooting range, with her little toy lambs as prizes! When she talks about sheep, I wanted there to be some on stage. As for Bastien, he is the lighting technician at the fairground: a seductive character with a touch of Marlon Brando about him who knows every one and doesn't hesitate to flirt with the other female stallholders. That's my way of modernising the work whilst remaining as faithful as possible to it. And then, a funfair is a context that speaks to everybody and makes the work easily accessible.
One also gets the impression of a rather "retro" set, straight out of the fifties…
I did in fact draw inspiration from the musical Grease. In the film, by the way, there is a fairground scene with the famous hit song "You're the one that I want"! I gradually noticed numerous parallels with Mozart's opera: youth, the passage from naivety to seduction, that way of playing with someone's feelings, the fact of saying "I love you" when one is not in love…Something that one experiences during adolescence. In the end, what interested me most in Bastien et Bastienne, is how one gains self-knowledge through play: one of the great characteristics of childhood. Discovering the adult world through a playful approach.
How did the work with the singers and musicians of the Academy progress?
As early as January, we organised a workshop with the three singers to work on the text. The story, which is simple, is based on the psychological development of the characters. This gave us the opportunity to construct a clear, solid vision of the world in which they evolve. Next, play in all its forms really became central. We also thought particularly about the theatrical aspect, and everything we could do with props, movement and gestures to underline the playful aspect of the piece. I was very keen for the musicians to be part of the plot: the orchestra is placed centre stage in a bandstand and is called upon to take part in the game a number of times! Iñaki Encina Oyón and I quickly agreed about our vision of the opera: the music and the theatre should function together.
Several times during your career you have worked for and with children and young adults. What in particular appeals to you in this relationship?
I adore working with young people: helping them discover opera or theatre, but also things about themselves, in an unexpected way. It is interesting to see how they grow up, without realising it, through their encounter with an artistic world. And on my side, these exchanges always teach me a lot about what counts, what works, what people look at… How to tell a story? That helps one to reconnect with the essentials.
As a guest director this season, how would you assess your year of residence at the Academy?
I have spent an unforgettable year. The fact of being at the Opéra Bastille every day has allowed me to understand how a great opera house works from the inside. It has been incredible to follow each production from the auditorium and to be actively involved in the staging of Academy productions. I discovered crafts – costumes, technical aspects, sets, lighting…- how they work, their constraints too… I learnt my craft in exceptional conditions.