Opera - Production by the Academy
Owen Wingrave
Benjamin Britten
Amphithéâtre Olivier Messiaen - from 19 to 28 November 2016
About
In few words:
"You take it hard, this legend of the house."  

Coyle, Acte II, scène 2

Owen Wingrave comes from an old military family with its gallery of forbears who died on the battlefield and their share of legends – some glorious, some less so – and an omnipresent air of repressed violence. Owen rejects the military career his family has chosen for him. For him, wearing a uniform means becoming an actor of this violence. He ends up shutting himself away in a remote room of the family manor where one of his ancestors – a colonel – once killed his son for refusing to fight… Based on a short story by Henry James and composed for the BBC in 1971, the rarely-performed Owen Wingrave is nonetheless one of the English composer's major works. In the midst of the Vietnam war, Britten broached a difficult and controversial subject reflecting his own convictions. Is pacifism, an act of cowardice or a desire to escape from the spiral of war in order to attain a world where peace reigns? The work's force lies in questioning conventional wisdom through an austere yet sophisticated musical style. Britten's penultimate opera has been entrusted to the young Irish director Tom Creed, who is making his debut in France.
Whether you're a member of Arop or not, the friends of the Opera can reserve seats for you on all performance dates, including those not yet open for sale and those announced as sold out.
Gallery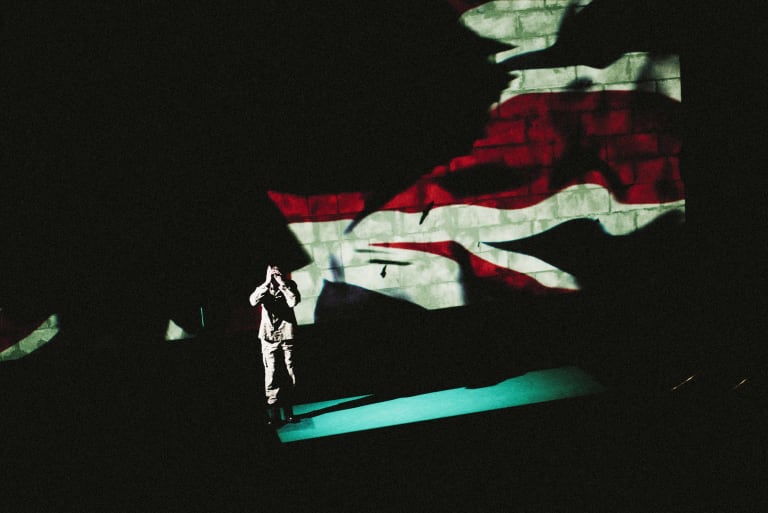 1/12 :
© Studio j'adore ce que vous faites !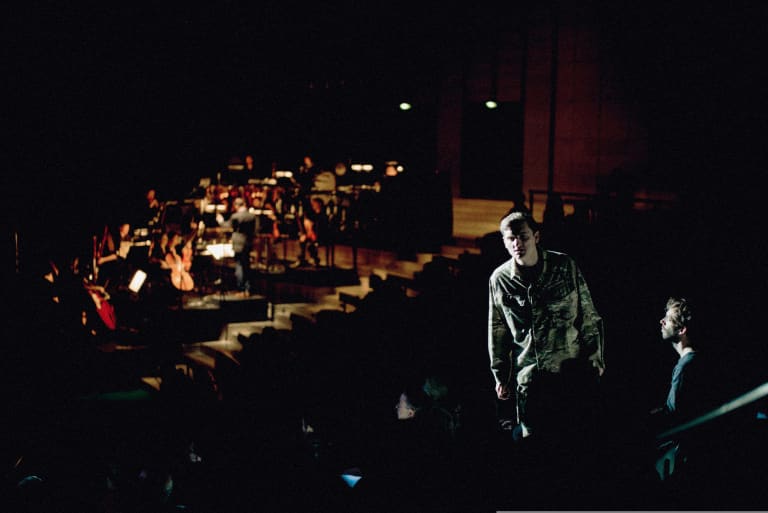 2/12 :
© Studio j'adore ce que vous faites !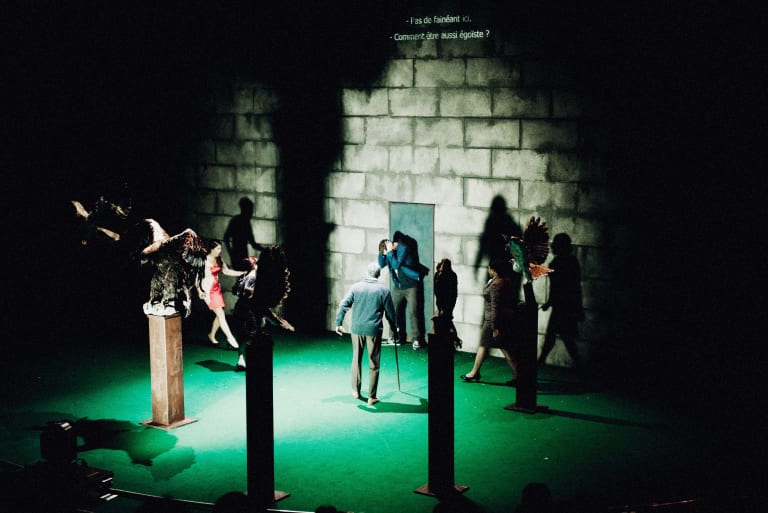 3/12 :
© Studio j'adore ce que vous faites !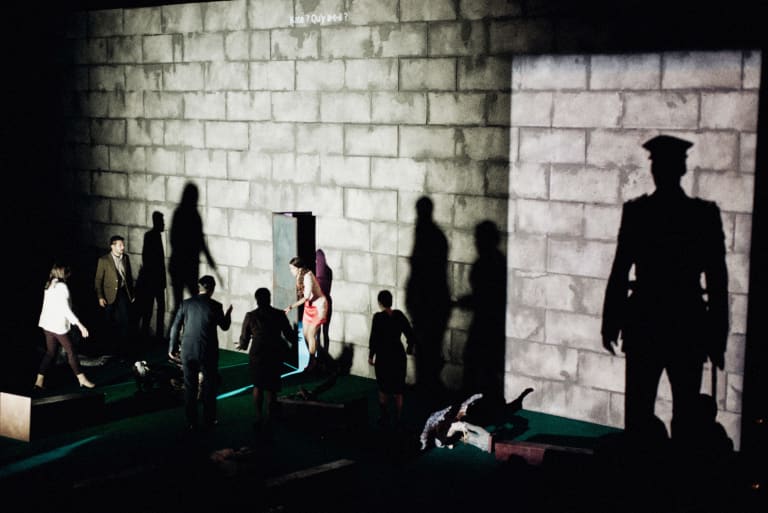 4/12 :
© Studio j'adore ce que vous faites !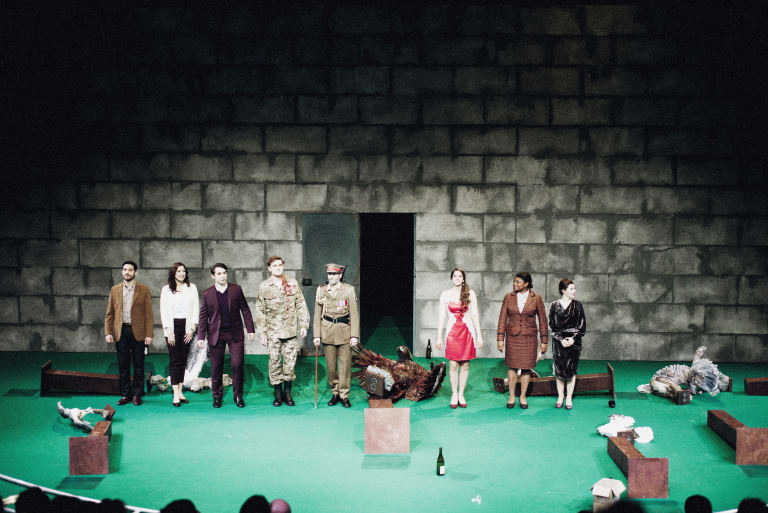 5/12 :
© Studio j'adore ce que vous faites !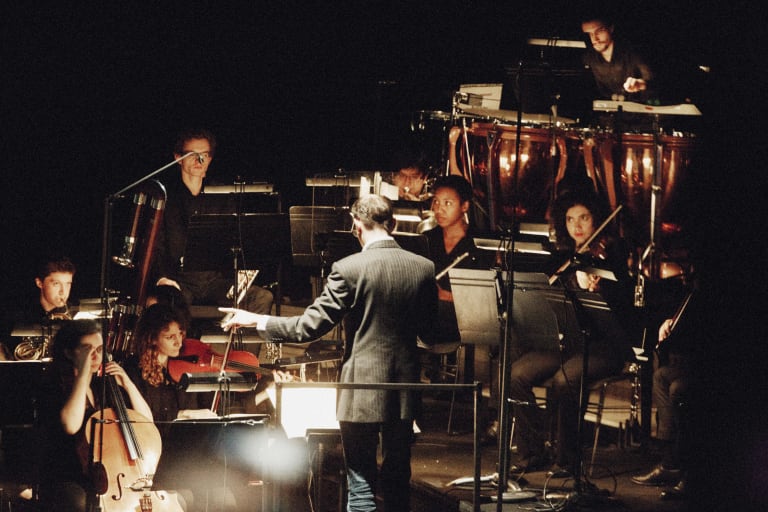 6/12 :
© Studio j'adore ce que vous faites !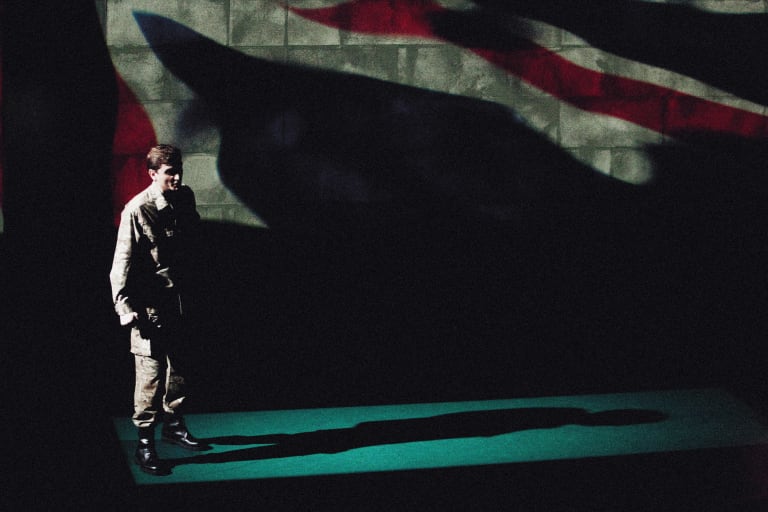 7/12 :
© Studio j'adore ce que vous faites !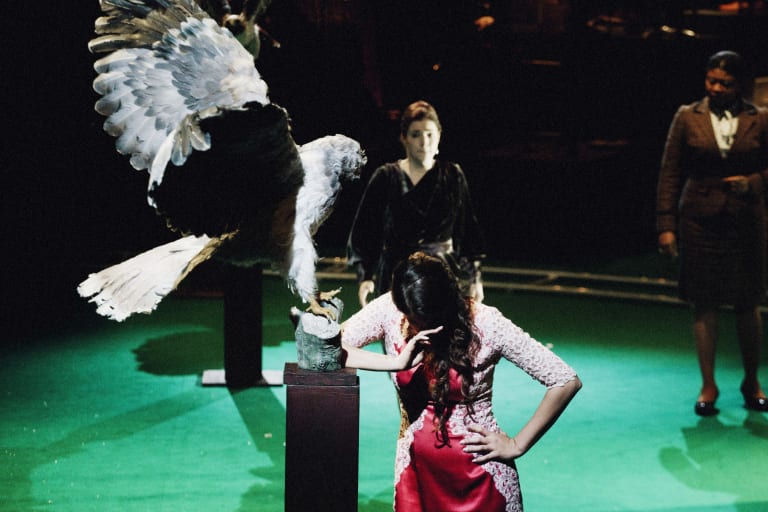 8/12 :
© Studio j'adore ce que vous faites !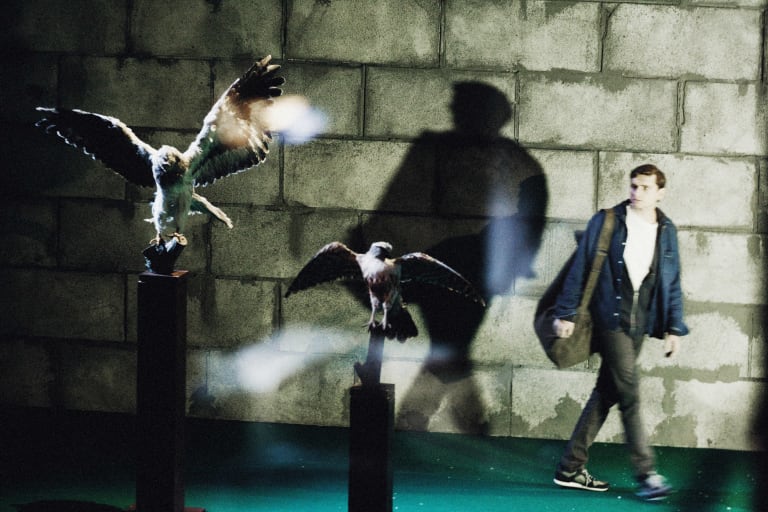 9/12 :
© Studio j'adore ce que vous faites !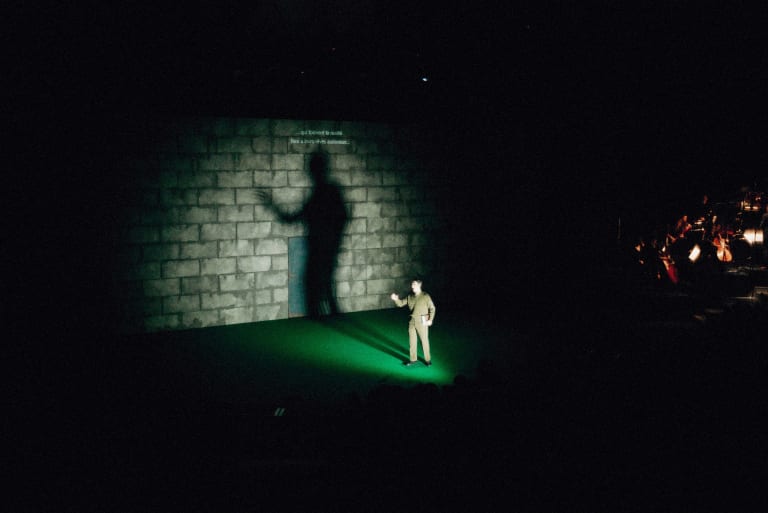 10/12 :
© Studio j'adore ce que vous faites !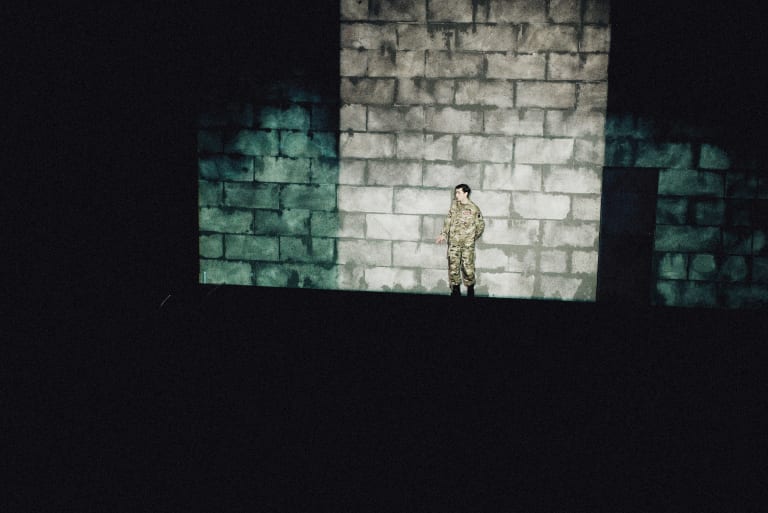 11/12 :
© Studio j'adore ce que vous faites !
12/12 :
© Studio j'adore ce que vous faites !
Backstage
Article

We spent an hour with Tom Creed
© Studio j'adore ce que vous faites !
Article
We spent an hour with Tom Creed
The director of Owen Wingrave
05'
Tom Creed directs Owen Wingrave with a cast of young singers from the Academy of the Paris Opera: a work whose theme, that of youth sacrificed on the altar of war, is more topical than ever.
Do you know Cork? This Irish town numbering little more than 100,000 souls often claims to be the true capital of Ireland for having resisted the Viking invasions in the course of its turbulent history, unlike Dublin which has often fallen victim to foreign influence. Cork can be proud of having offered the world a number of celebrities, including the footballer Roy Keane, the singer Rory Gallagher, and Jack Gleeson, one of the actors in the cult series Game of Thrones. It can also boast of having produced, in Tom Creed, one of the most creative and original directors of his generation.
It is indeed in Cork that Tom Creed took his first steps in the theatre, first of all at school, then when he went to Cork's prestigious University College: "It was a small but exciting town, with a hotbed of artists both inspired and inspiring." As a student, Tom tried his hand at acting before turning to direction. After a prize awarded at a festival of student theatre, the professional world opened their doors to him.
He then wrote a number of texts that defy classification: Soap, a parody of American-style soap opera in which four actors play fifty or so characters and The Train Show, a musical set in the train from Cork to Cobh.
My work as a stage director has enabled me to widen my vision of the world Tom Creed
In 2007, he directed Attempts on her Life, a play by Martin Crimp to which he is very attached "because it doesn't really contain any characters or any real plot" and which got him nominated for the Irish Times Irish Theatre Awards. Three years later, his production of Watt by Samuel Beckett crossed the Irish border and toured in England, Australia and the United States. Tom Creed is now definitively a citizen of the world: his productions travel throughout the entire world. Amongst the most significant works in his recent output are his collaborations with contemporary writers: Trade by Mark O'Halloran and Shibari by Gary Duggan. He has also worked for various festivals including the Midsummer Festival in Cork, which he directed from 2011 to 2013 and the Kilkenny Arts Festival, which he termed his "second, parallel life".
At the heart of an artistic career in full swing, opera has for the last few years occupied an increasingly important place: in 2010, he began to take a keen interest in opera direction when he worked on a piece by the Irish composer Ian Wilson. Since then, he has directed operas in Berlin, Rotterdam and Anvers… Recently, he has tackled La Voix humaine, Suor Angelica and The Magic Flute.
Invited to direct Owen Wingrave with the young artists of the Academy, Tom Creed can draw on a work that is just as strong dramatically as it is musically. The short story by Henry James written in 1892 about the destiny of a young man who refuses to take up a military career at the cost of his life, was an indictment of the bellicosity of the English establishment. However, the story took on a whole new meaning when, in 1970, Benjamin Britten, at the request of the BBC and in the middle of the Vietnam war, brought it up to date as an opera: "He took this opportunity to deliver a pacifist message to the huge audiences that television permitted him to reach." Reaching contemporary audiences is also Tom's credo: for him, direction is always an opportunity to link a work closely with the present.
For "Owen", he had his first working meeting in Paris during the terrorist attacks of November 13th 2015, as a leaden weight seemed to descend upon France: "the television endlessly repeated the announcement that France and her allies were to carry out air-strikes in Syria". In the aeroplane that carried him back to Dublin, he read and reread the libretto. Suddenly, the dialogues in Owen Wingrave resonated with the debates in the House of Commons in Westminster where Cameron was taking his country into the war in Syria. Creed decided then that Britten's opera would be an invaluable way of rising above the ambient black-out. "My work consists in apprehending the world and knowing myself. When I ask a question, I don't get a ready-made answer. I never stop learning. I gain in experience. I enlarge my vision of the world.
So what of his work with the young singers of the Academy? "It's very stimulating: they arrive with their different backgrounds, cultures and experiences. I work with what they are. We are building dramatic contexts, I try to give them real challenges, to go beyond what they think are their limits…"