20 dancers for the 20th century
Ballet Boris Charmatz
Personal offers for this show
Palais Garnier - from 22 September to 11 October 2015
About
In few words:
"Movement is occupied by context. It haunts it. History, culture, and the unexpected confluence of bodies deflect it from its initial trajectory. "

- Boris Charmatz
For this celebration of 20th century dance, the Paris Opera Ballet will be taking over the public spaces of the Palais Garnier and inviting audiences to stroll through them. The programme features some of the great solos of the 20th century repertoire, performed by dancers of the company in a new and daring proximity with the audience. The greatest choreographers will be represented, thus affording a comprehensive overview of dance in the last century.
Previously shown at the Museum of Modern Art in New York and at the Foreign Affairs Festival in Berlin, the programme was conceived by Boris Charmatz, the director of the Musée de la danse - Centre chorégraphique national de Rennes et de Bretagne.
The choreographer wished to include an exploration of words, movement, and dance spaces by posing numerous questions like "How do you dance in a library?... or in an entrance hall?". He answers by underlining dance's rich and vibrant history and the fact that anyone can discover – or rediscover – an episode or a particular moment of dance, even in a corridor or on a staircase. This unusual experience allows audience members to stroll at their own pace and encounter twenty or so dancers as they so desire.
Stéphanie Romberg

Marie-Solène Boulet
Whether you're a member of Arop or not, the friends of the Opera can reserve seats for you on all performance dates, including those not yet open for sale and those announced as sold out.
Gallery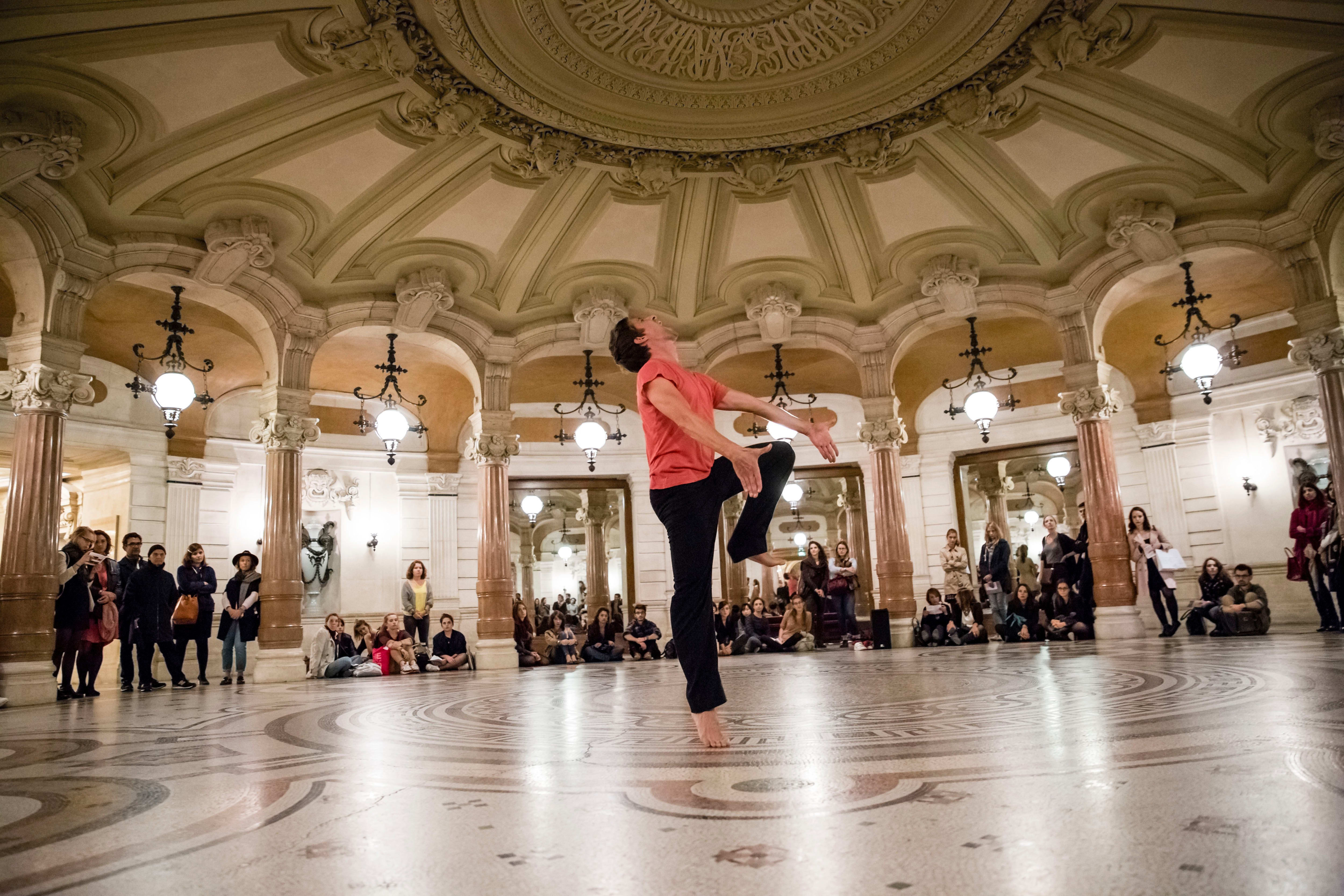 1/10 :
© Agathe Poupeney/OnP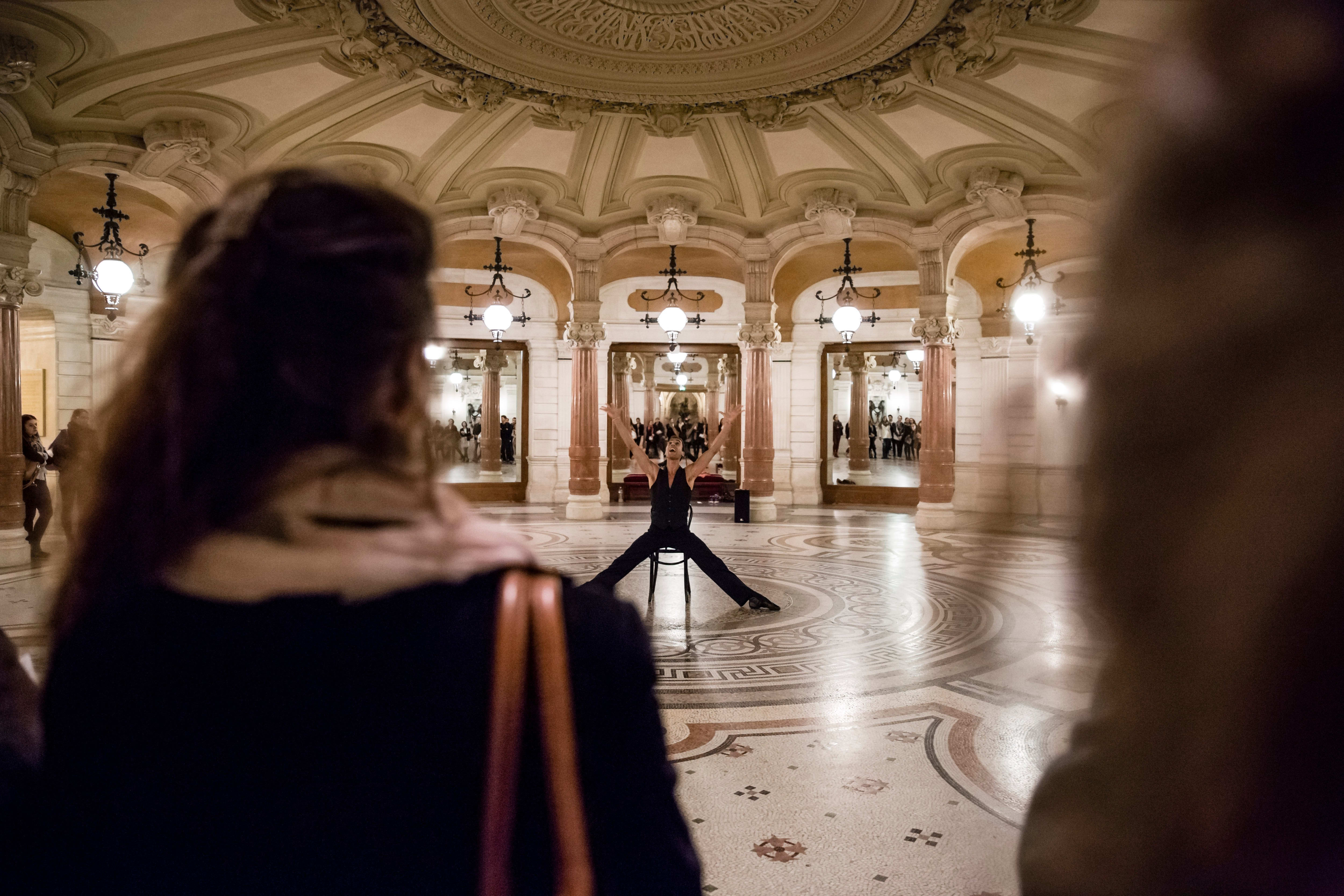 2/10 :
© Agathe Poupeney/OnP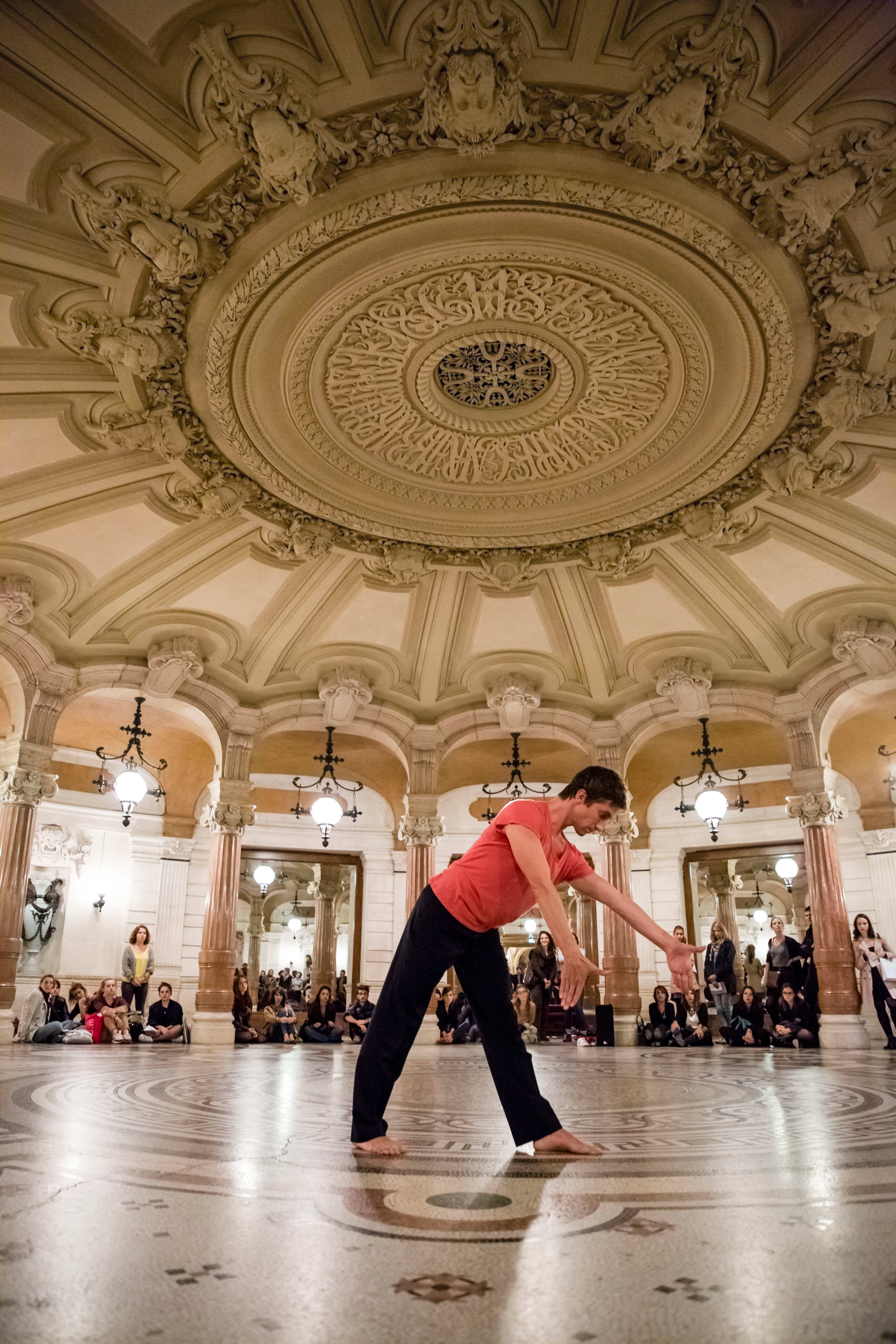 3/10 :
© Agathe Poupeney/OnP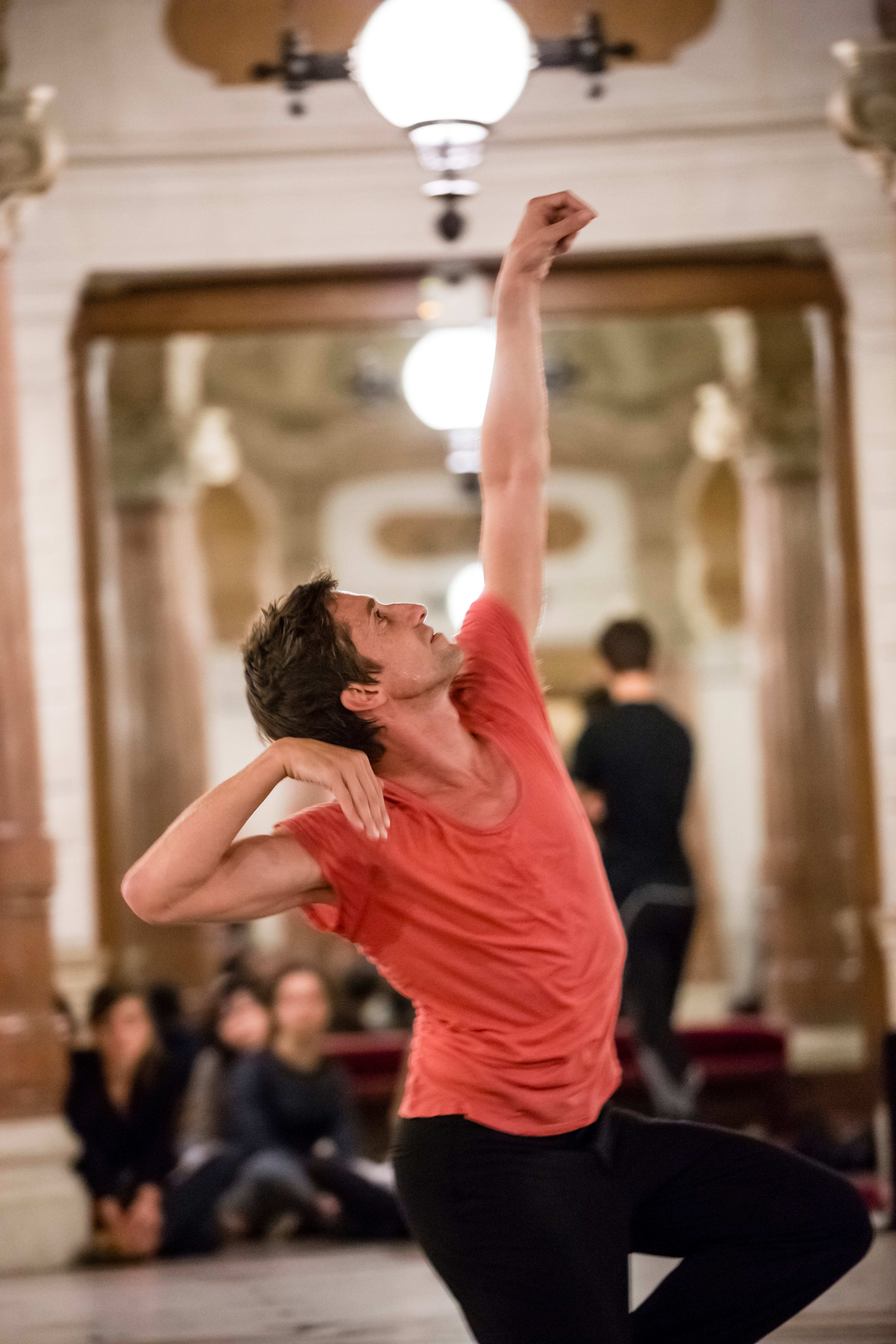 4/10 :
© Agathe Poupeney/OnP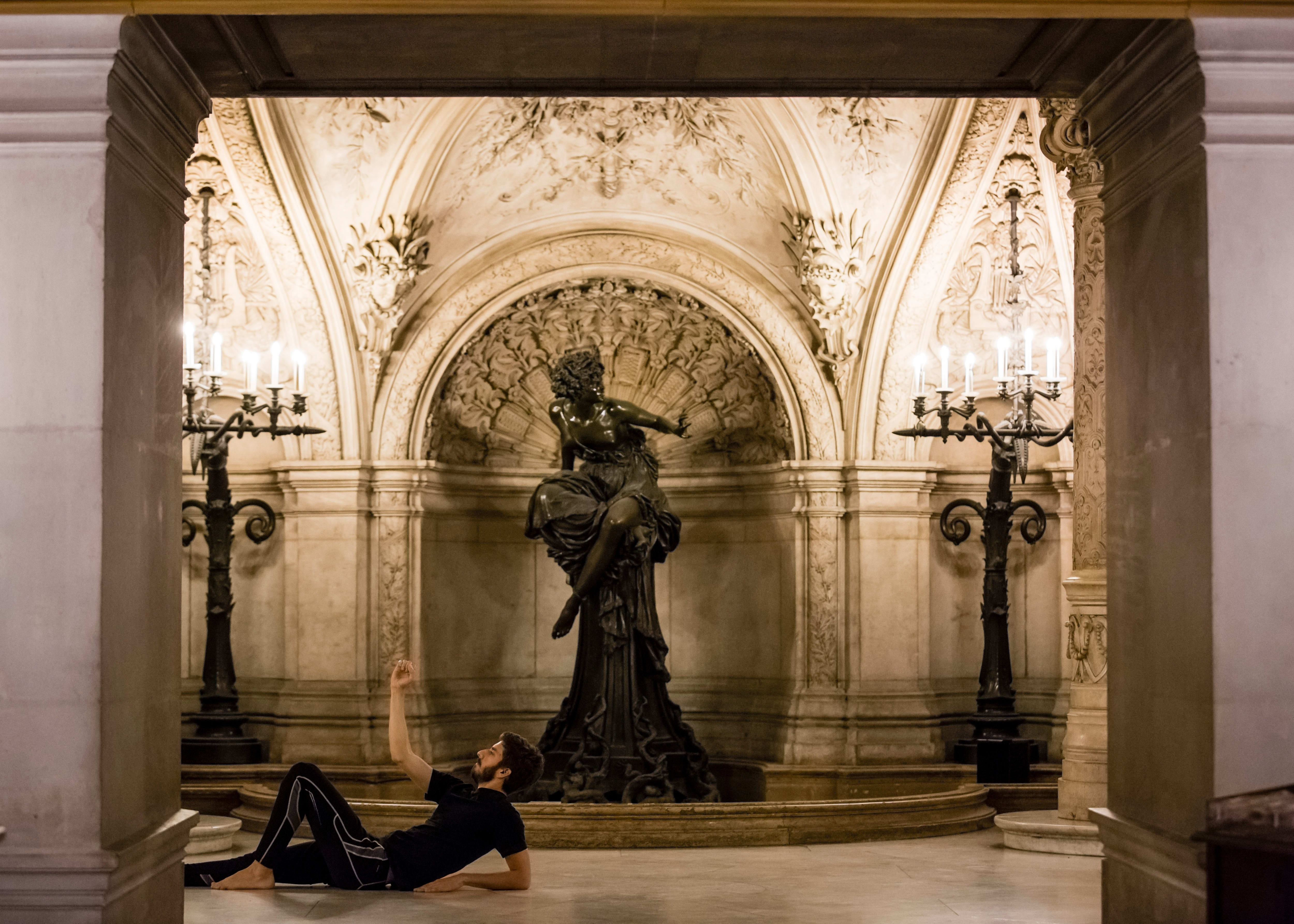 5/10 :
© Agathe Poupeney/OnP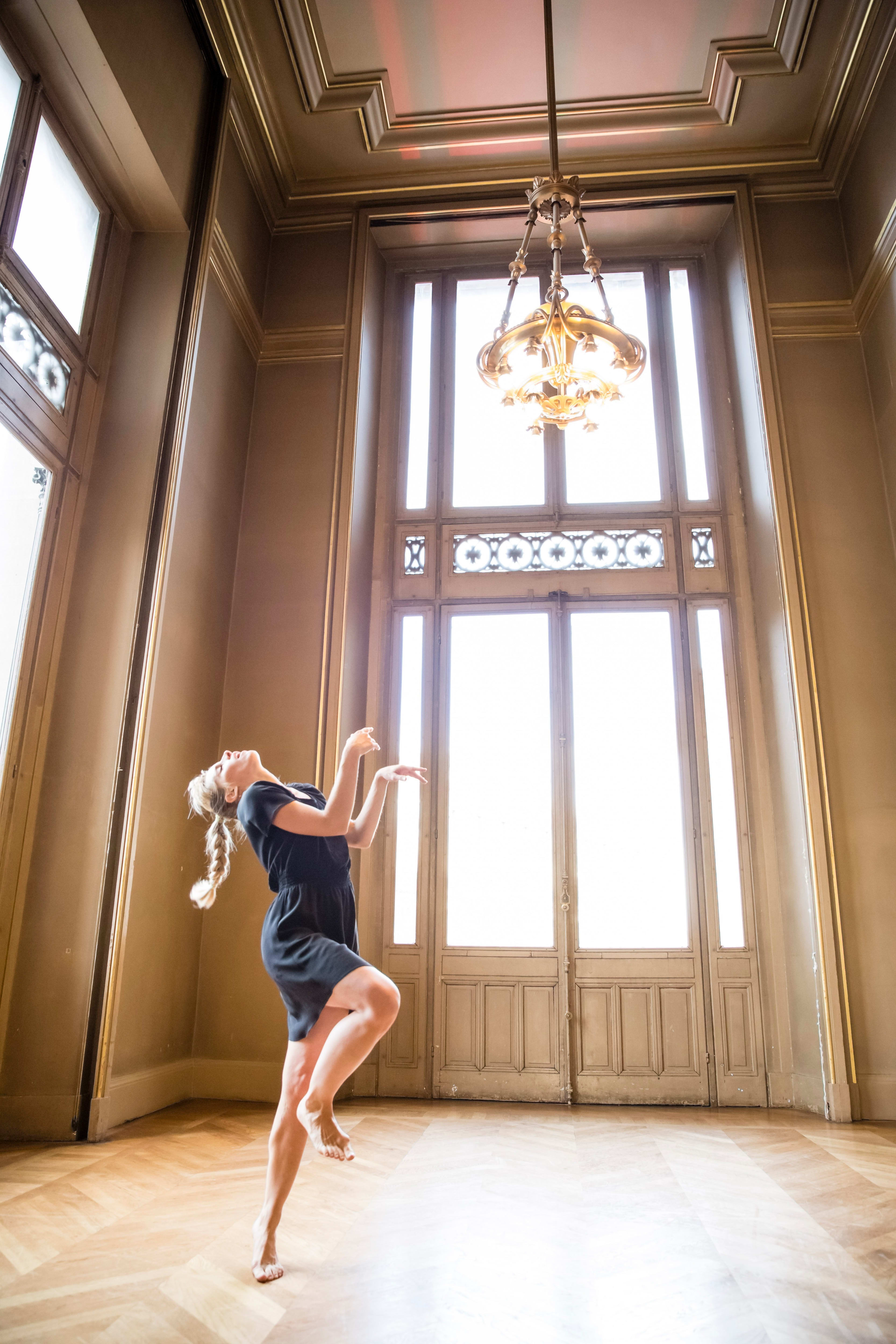 6/10 :
© Agathe Poupeney/OnP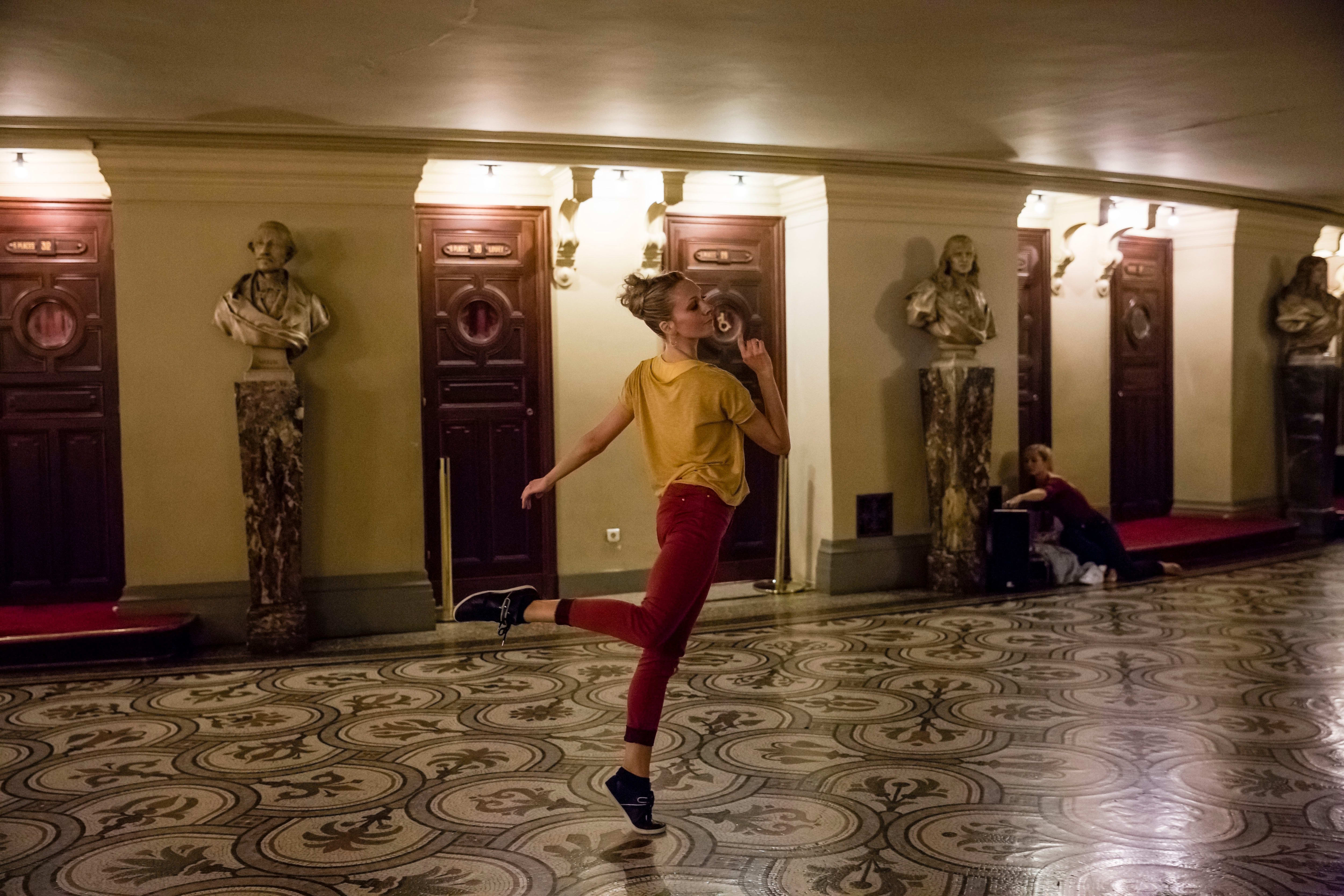 7/10 :
© Agathe Poupeney/OnP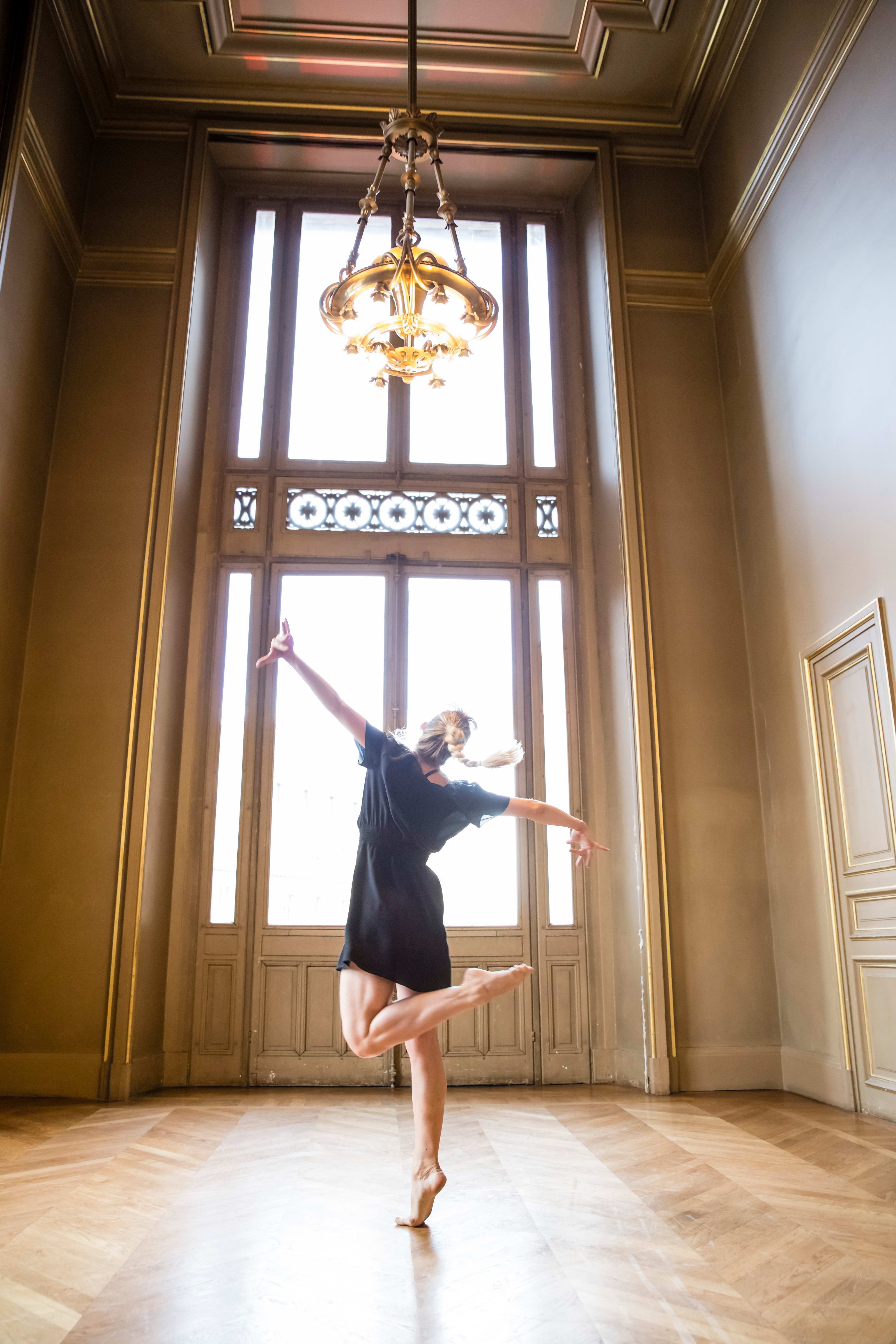 8/10 :
© Agathe Poupeney/OnP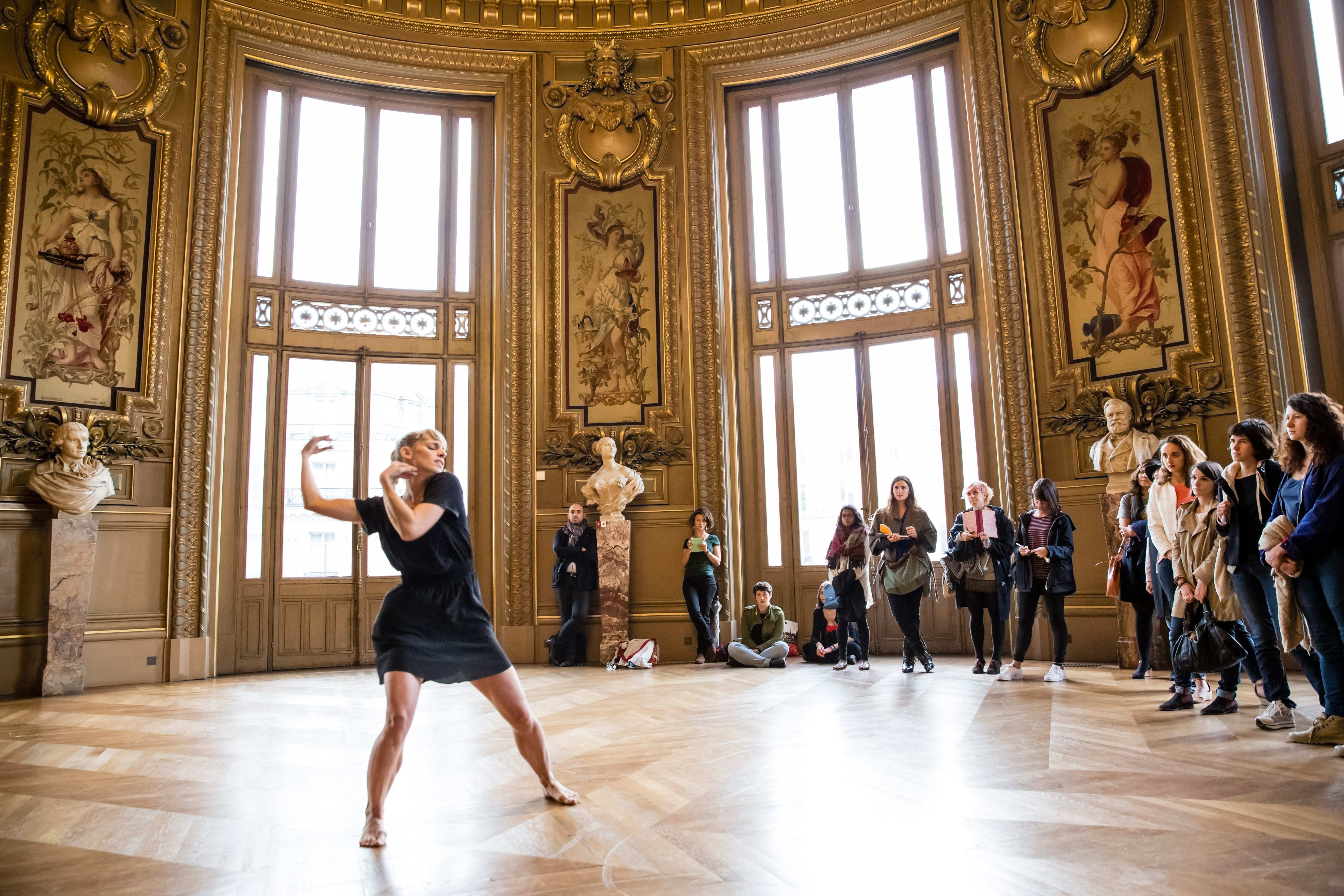 9/10 :
© Agathe Poupeney/OnP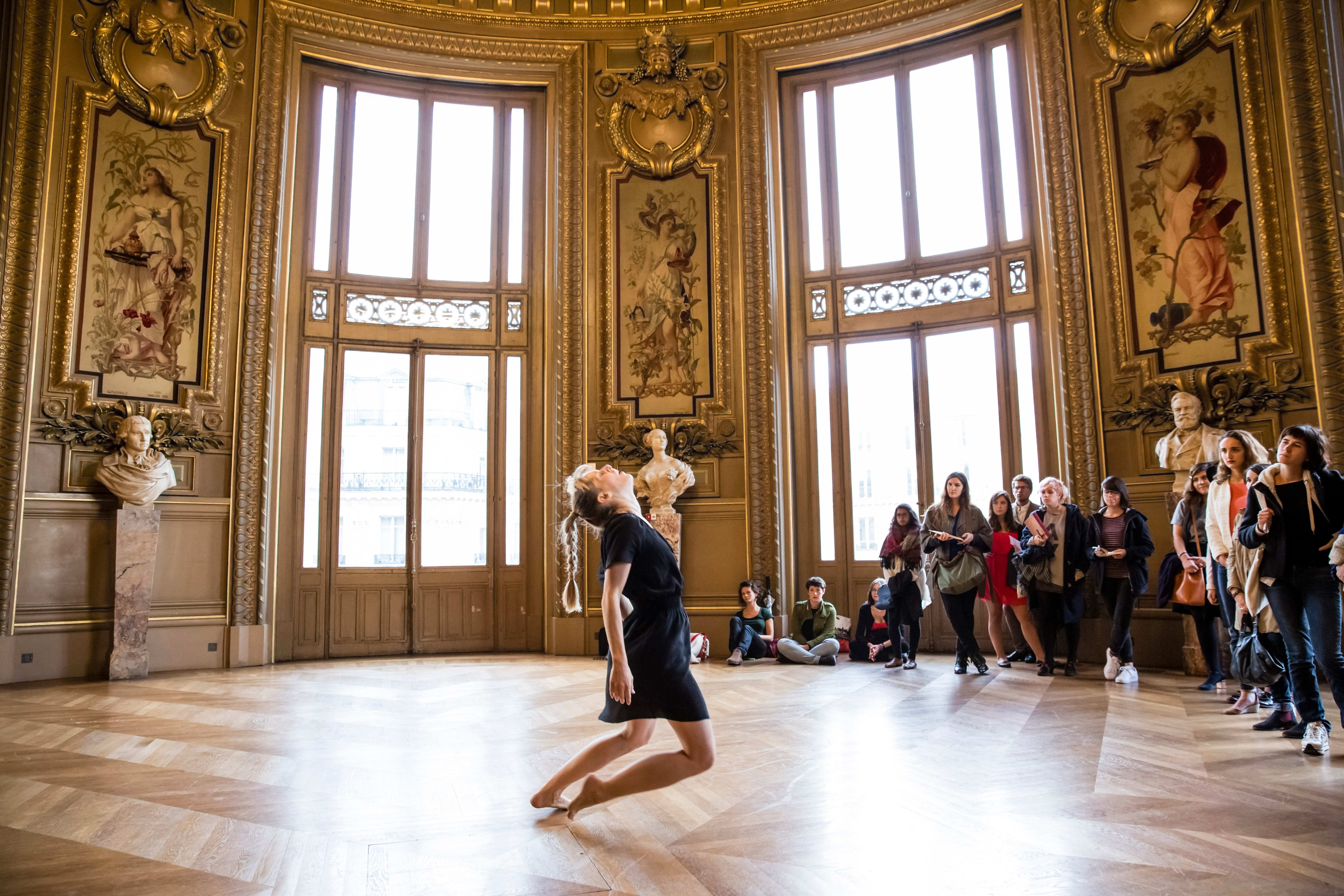 10/10 :
© Agathe Poupeney/OnP
« 20 danseurs pour le XXe siècle » by Boris Charmatz - Trailer
Audio clips
Podcast | Boris Charmatz - 20 danseurs pour le XXe siècle
— By In partnership with France Musique
About the work
Museum of living choreography