Report from the 7 October 2020
The SIGNATURE Foundation Musicians Award Ceremony at the French Institute
To promote the missions of transmission, training and artistic innovation the Paris Opera Academy has been entrusted with, the Academy welcomes each season about 40 artists and craftspeople in residency. These residencies allow the young talents to complete their training with the actors of the Paris Opera or with renowned artists or creators. For the 2019/2020 season, eight musicians and four pianist-chorus masters have joined the Academy in September 2019. They already have several occasions to perform on the Bastille Amphitheatre stage or to play with the Paris Opera orchestra during performances held at the Garnier or the Bastille Opera Houses.
---
This season, the Academy is proud to start a partnership with the Foundation SIGNATURE – Institut de France and its founder Mrs. Natalia LOGVINOVA SMALTO, to bring support and promote the young artists in residency, and especially the musicians and pianist-chorus masters. Following this decision, the Foundation decided to create a new award for the musicians that will be given each season to launch the career of one of the artists.
The Foundation SIGNATURE – Institut de France has been created to award, distinguish and reveal young exceptional talents and to support major actions of common and cultural interest. Through Prize awarding, the Foundation has been committed in three areas: classical music, gardening art, and fashion designing. The Awards of the Foundation have been created in partnership with the Paris Opera Academy (Musicians Awards), the National School of Decorative Arts (Ecole nationale supérieure des Arts Décoratifs, EnSAD, for the Fashion Designing Textile and Innovation Award), the French Culture Ministry (Gardening Art Award).
Following the deliberations of the jury, composed of violinist Renaud Capucon, President of the Jury, author and member of the Institut de France Dany Laferrière, Director of the Paris Opera Academy Myriam Mazouzi, founder of the SIGNATURE Foundation Natalia Logvinova Smalto, pianist Alexandre Tharaud, and architect and member of the Institut de France Jean-Michel Wilmotte, the First Musicians Award of the SIGNATURE Foundation-Paris Opera Academy was awarded to Christopher Vazan.
Christopher Vazan chose to present the Piano Sonata in A minor by Nikolaï Medtner, a surprising choice since this piece is rarely performed by soloists. He took great risks but faced the challenge with panache. He played each theme of the scores with a great dexterity and a particular sensibility.
---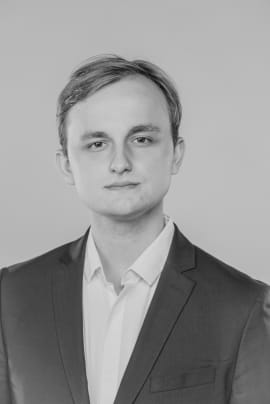 CHRISTOPHER VAZAN – Pianist-Vocal coach - 22 years old
American-Slovak pianist Christopher Vazan graduated from the Philips Exeter Academy. Pianist and chorus master, he learned conducting with James Ross with the National Youth Orchestra of the United States of America in 2015...